Is Valencia Spain Worth Visiting?
Nadia Podrabinek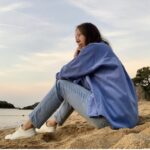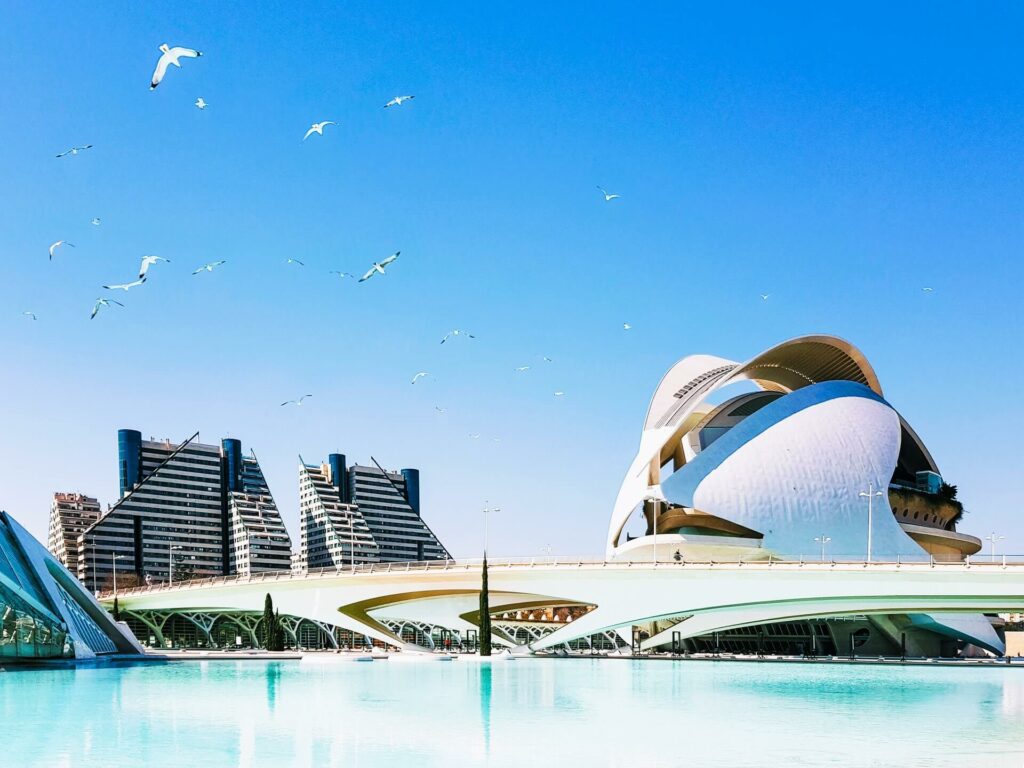 The short answer is: Yes. The longer answer is: It depends.
For those who have already been to Barcelona and Madrid, it is definitely worth visiting Valencia – there is so much to do, take my word for it! However, if you want Valencia to be the starting point of your journey, it may not be the best spot.
Read also: Where to Stay in Valencia and 41 Best Things to Do in Valencia 
The reasons why you SHOULD visit Valencia
Valencian paella
Everything is cheaper
The Old Town
Las Fallas festival
The City of Arts and Sciences
Horchata drink
Beach leisure
River park Turia
Beautiful suburbs
Could be a starting point for your Costa Blanca trips
Very bike-friendly
The locals do not hate you
Delicious seafood
Not overcrowded with tourists
The city is good for traveling with kids
Climate
The reasons NOT to visit Valencia for your first Spanish itinerary
The architecture is overshadowed by Madrid and Barcelona
There are no world-recognized museums
There is nothing super special about the city
It can be noisy in March due Las Fallas fireworks
The beaches are not very close to the center
The nightlife is kind of "meh"
The coastline is flat and boring
Where is Valencia?
Valencia is located on the southeast coast of Spain on the Mediterranean Sea. It is the third-largest city after Madrid (3.23 million) and Barcelona (1.62 million), with over 900,000 people.
See the Valencia metro map information.
Visiting Valencia, Spain
1. Valencian Paella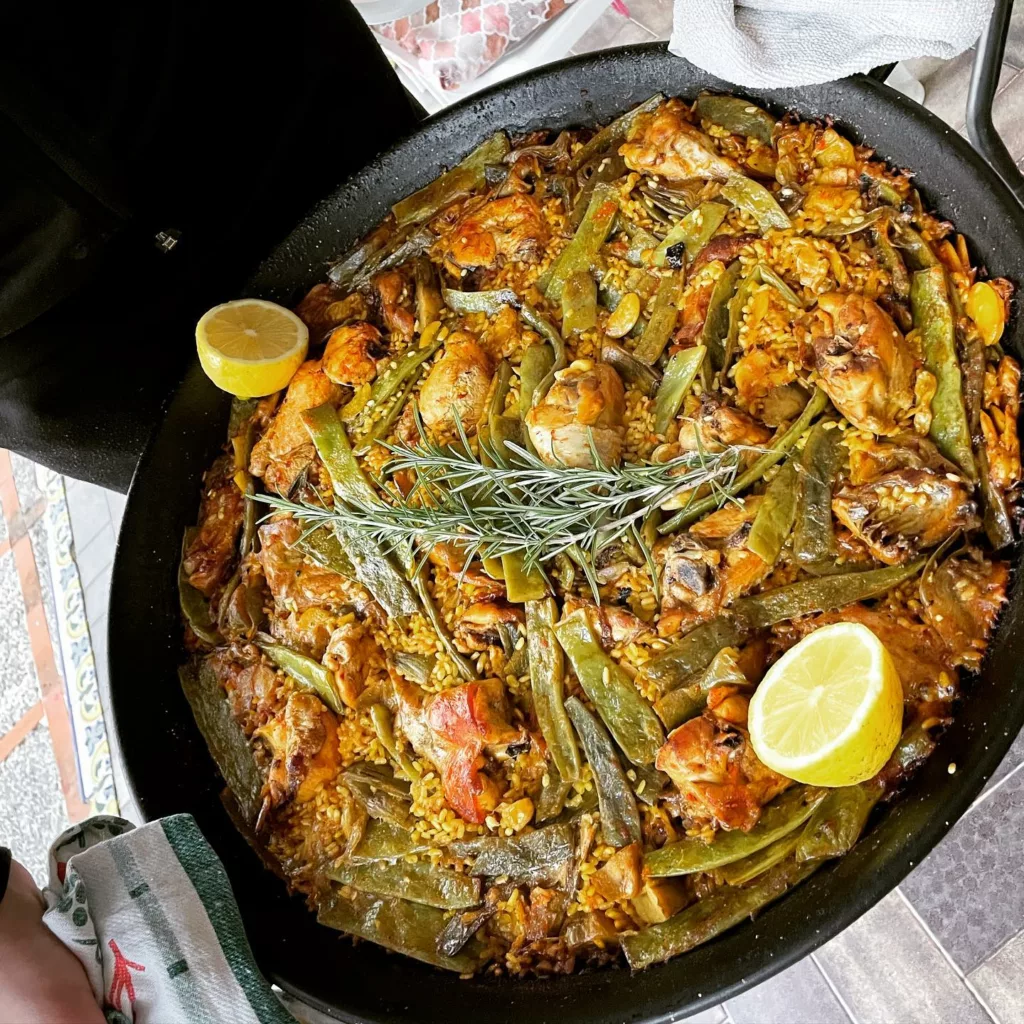 Authentic Valencian paella (pronounced as [pah-'eh-yah]) is a traditional Spanish dish that originated in the region of Valencia. It typically consists of yellow-orange saffron rice, green beans, white beans, tomatoes, sweet paprika combined with chicken and rabbit.
The ingredients are cooked over an open fire on a shallow earthenware pan called a "paellera" until the flavors mingle to create the classic taste of this iconic dish.
The finished product has a beautiful golden color thanks to its generous use of short-grain bomba rice, which absorbs more liquid than other types, and a crusty bottom, which is the essence of authentic paella.
You will find this paella in almost every local restaurant serving seafood. If you don't like Valencian paella, you can always try Paella de Marisco, which is the most famous type of paella, made of seafood ingredients such as shrimp, snail, etc.
There is also another local type of paella – Fideuá, made with short noodles instead of rice. You should definitely try both.
2. Everything is cheaper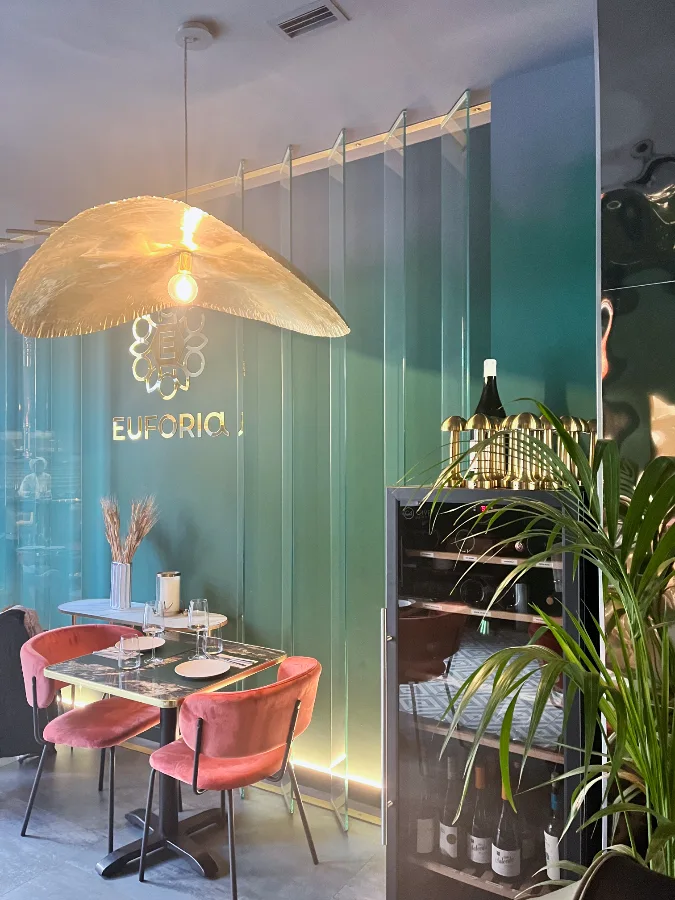 Compared to Madrid and Barcelona, Valencia's prices are about 10-20% lower on everything – accommodations, tours, groceries, and eating out.
You can find various types of inexpensive restaurants, but even Michelin-awarded restaurants still offer significantly lower prices.
I had a $660 meal for two in a Michelin-star restaurant in the Basque Country, and a similar experience in a Michelin-star spot in Valencia cost me $120.
While a straight line comparison would not be correct, the difference in price is still significant.
3. The Old Town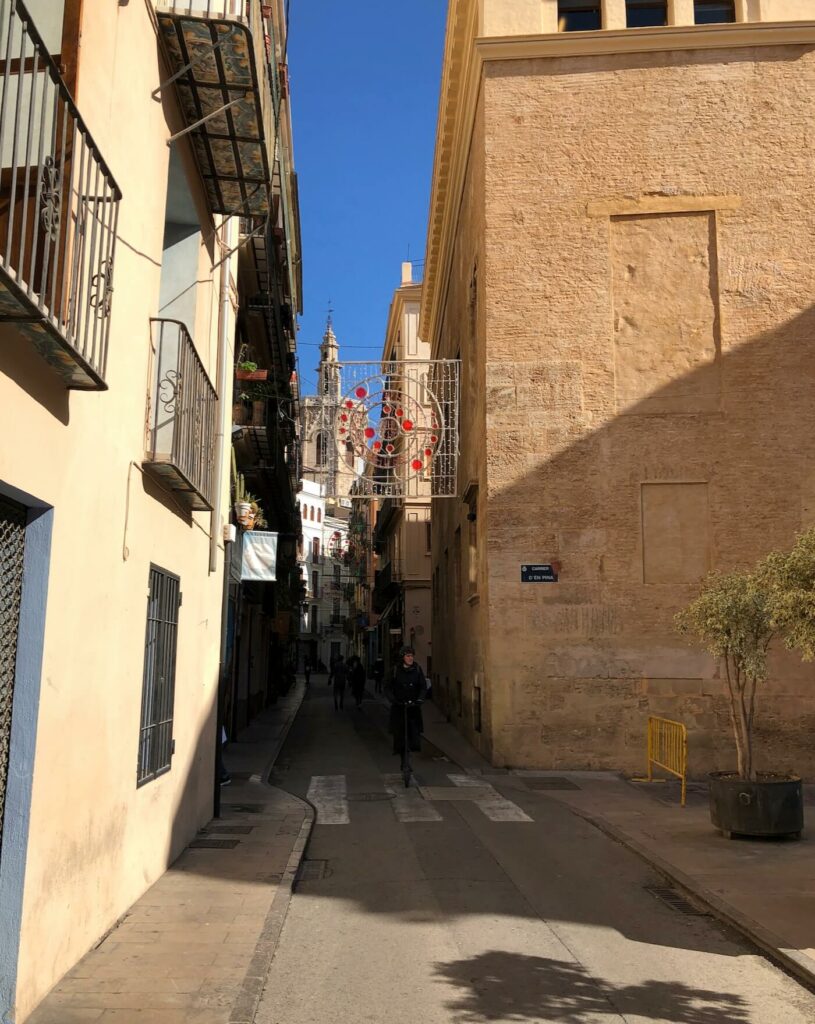 The historical center is cozy and quiet, and it is really cool to walk down the old alleyways, exploring little shops, cafes, and restaurants.
You can get lost in the narrow streets of the El Carmen district, the well-preserved Old Town of Valencia, with its medieval gates and tower.
It is also a fairly compact and small area, which you can cover within half a day and save some energy for other activities.
4. Las Fallas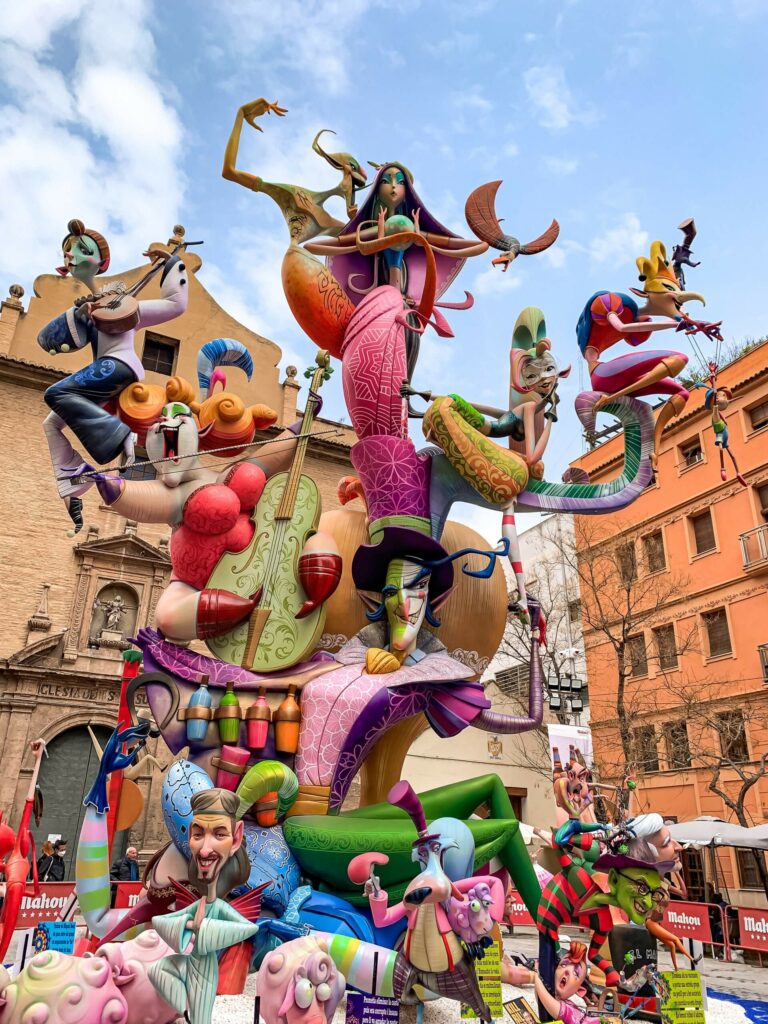 Las Fallas (Falles) is a traditional Spring festival, held in Valencia each March. The festival features a large number of pyrotechnical events (known as Mascletà), a procession of beautiful ladies in national costumes, and a competition of giant papier-mâché sculptures. Valencians put these sculptures on various city squares and, at the end of the festival, parade them through the streets before setting them on fire.
Las Fallas culminates with a final event known as "La Crema," where people burn all the remaining sculptures.
5. The City of Arts and Sciences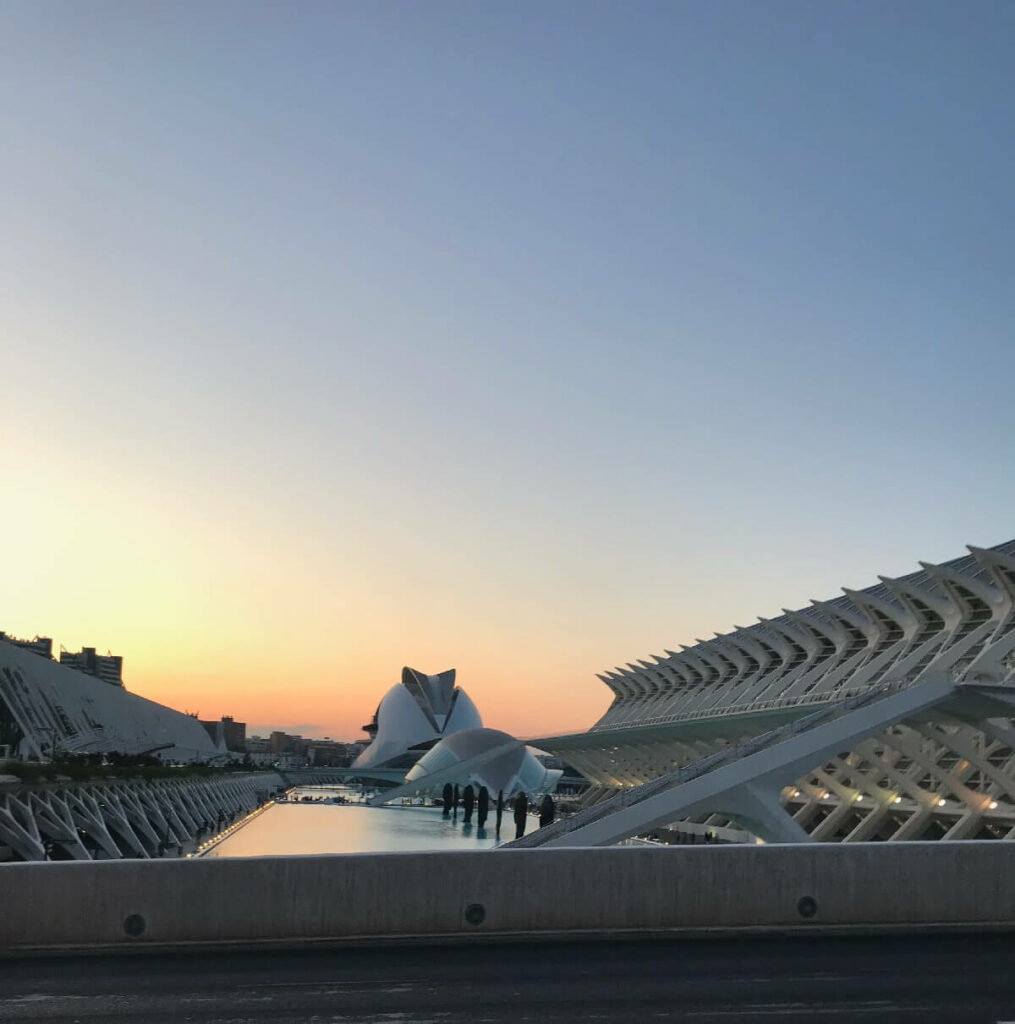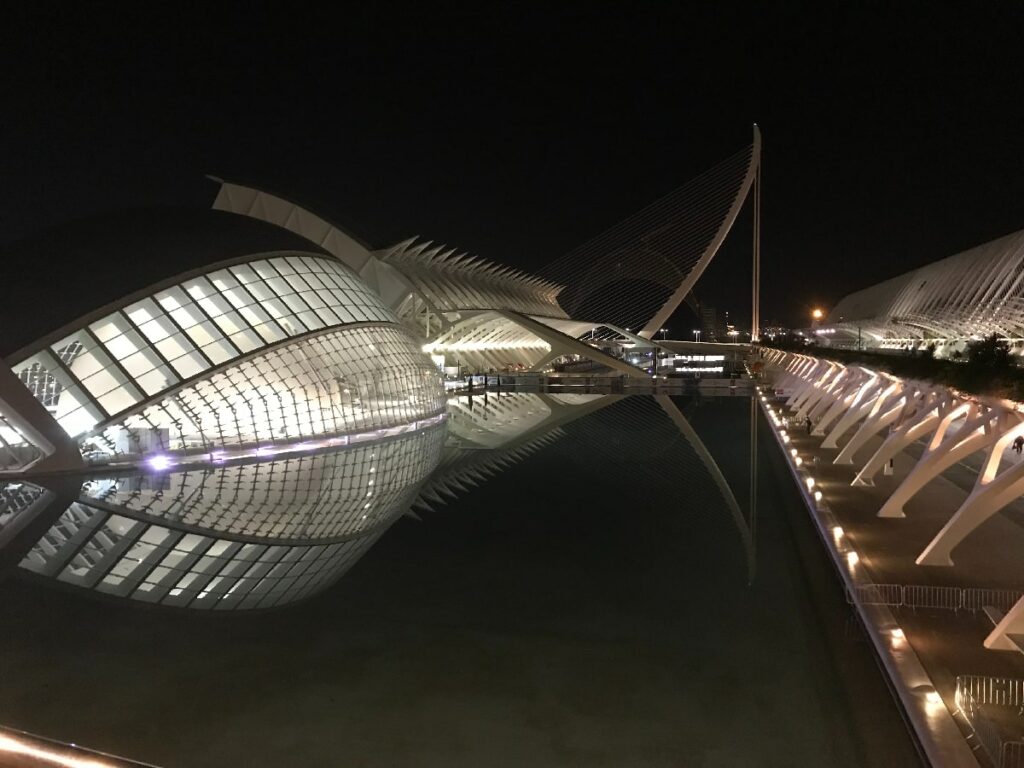 It is a well-known cultural and architectural area in Valencia, located on the former site of the Valencia Botanical Gardens, inside the river park Turia. It was designed by world-famous architect Santiago Calatrava. The complex includes an opera house, a planetarium, an oceanographic park, and a science museum.
The City of Arts and Sciences looks sleek, modern, and even futuristic, and the architecture is gorgeous! Also, it is easy to get to both the Valencia city center and the beach from this location.
6. Horchata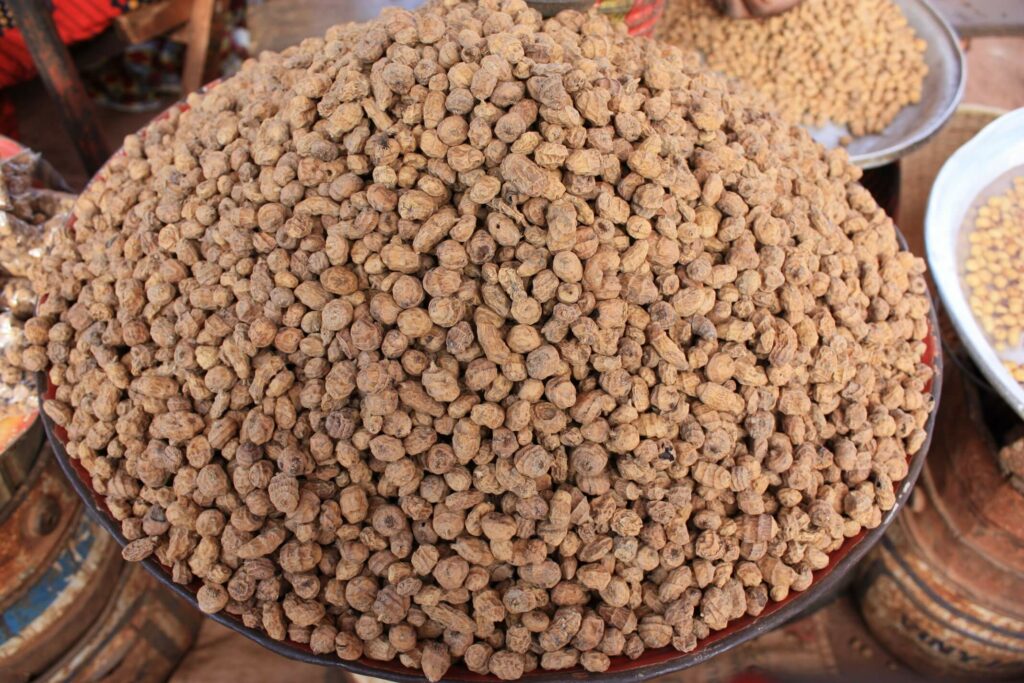 This sweet beverage (pronounced [or-ch'a-ta]) is not for everyone, but it is a must-try. You will either be an horchata fan, or you will dislike it, although I tried it five times before finding a really good one. Since then, I have liked horchata and always recommend trying it.
The drink originated in Valencia and is a popular refreshment among locals. It is made of "chufa" (tiger nuts), which are soaked, ground, and then mixed with water, sugar, and added flavors (cinnamon, vanilla). The mixture is then strained and chilled.
You can also find horchata in Valencia grocery stores, if you are looking for the bland version. My recommendation is to go to the famous Horchatería in the city center and give it a try.
7. Beach leisure
There are 8 miles of sandy coastline and nearly 280 days of sunshine per year in Valencia. The beaches are not overcrowded, very clean, wide, and have nearby cafes and restaurants. There are many parking lots, and if you go by public transport, the beaches are easily accessible as well.
Check out my latest guide on Valencian beaches.
8. River park Turia
Turia park is 8 miles long and is actually a riverbed – the relatively dry River Turia was here at one point. Valencians come here to enjoy walking, running, cycling, and playing sports.
Turia weaves across the entire course of the city very naturally (as a river would). It is the city's heart and lungs, and it can be seen how the city was gradually built and expanded all along the riverbed. I really enjoy taking a stroll in the park, if only to gaze around at the sights.
If you are used to exercising while traveling, this is the best location you will find in all of Spain.
9. Beautiful suburbs of Valencia
Valencia is not only the third-largest city in Spain but also a region with many must-see locations accessible within a 30-60 minute car ride.
Albufera National Park (the homeland of Spanish paella)
Port Saplaya (Little Venice)
San Jose Caves
Sagunto Castle
Montanejos Hot Springs
Peníscola Castle (a "Game of Thrones" filming spot)
Ruta del Agua
Gandía Palace
Garbí Mountain (the highest viewpoint in Valencian Community)
Chera Natural Park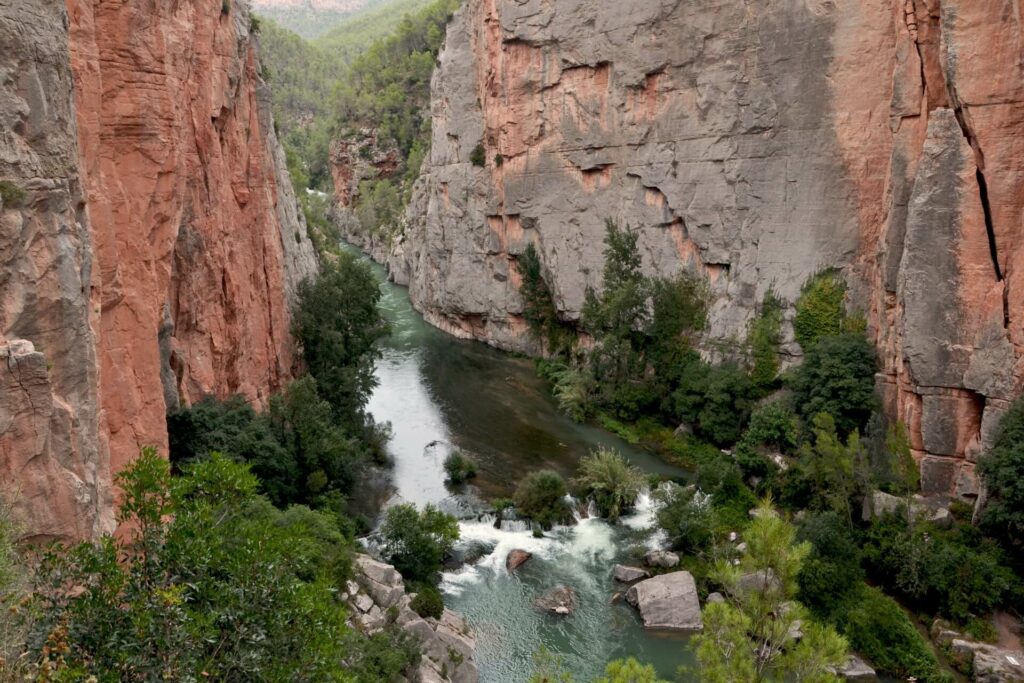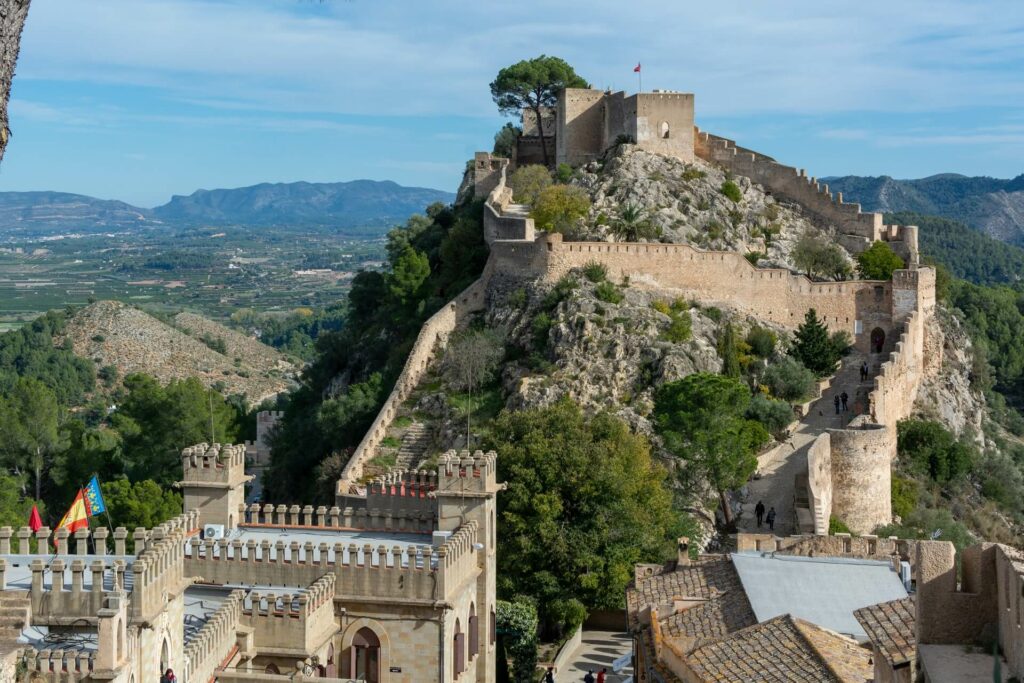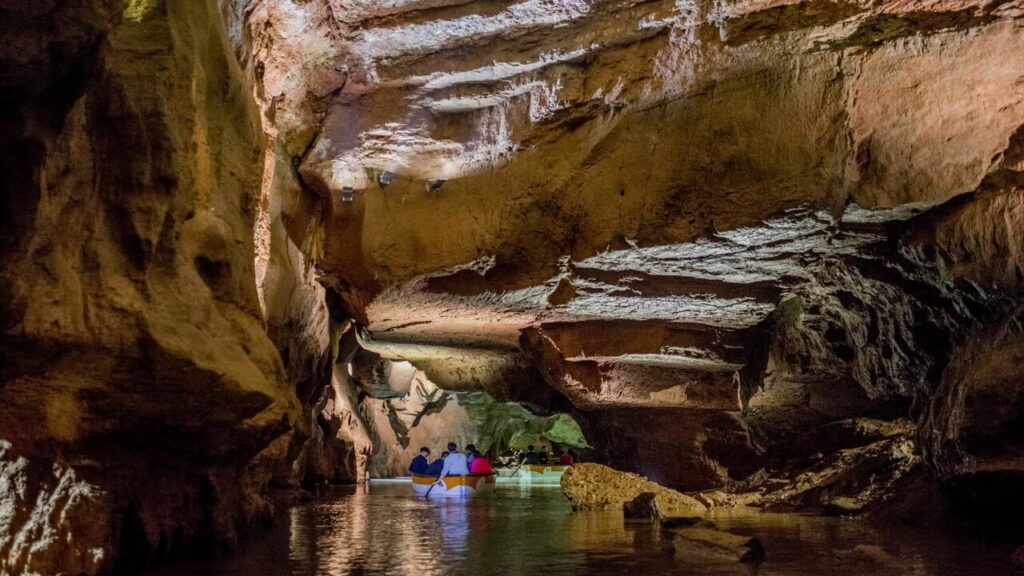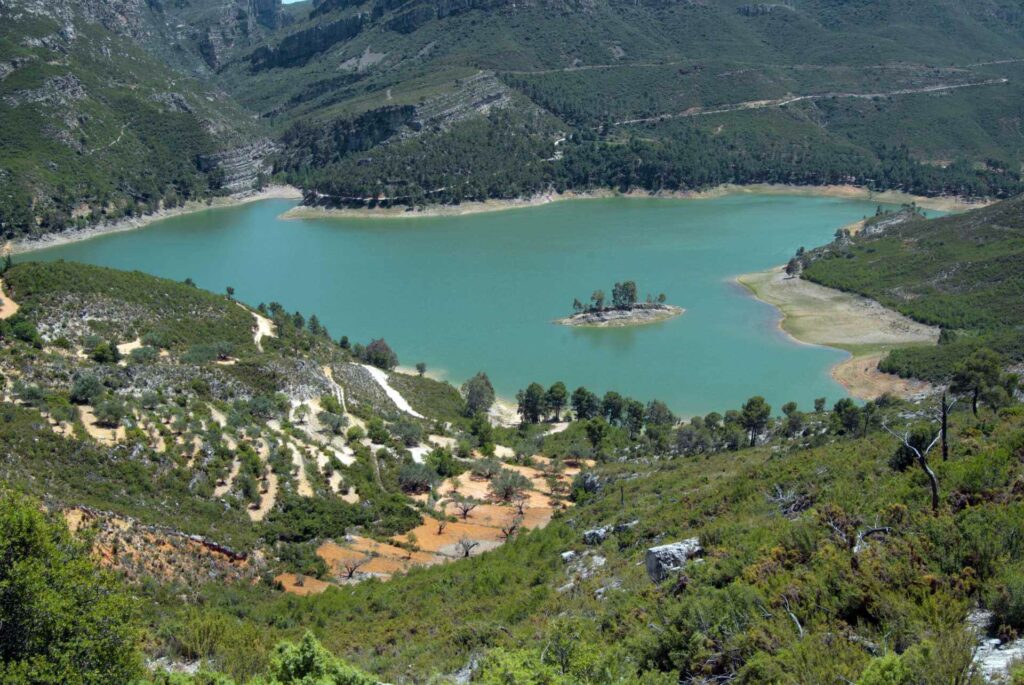 10. Valencia is a good starting point for many trips
You can easily travel to many places from Valencia.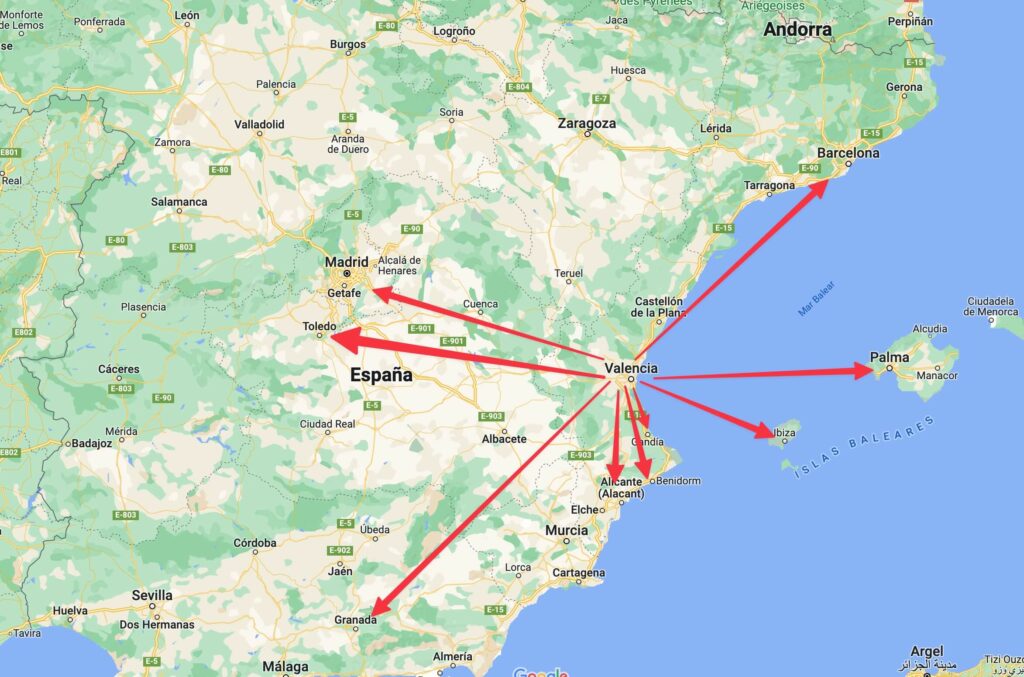 11. Valencia is bike-friendly
There are bike lanes and bike stations everywhere. The weekly pass for a bike rental is approximately $15. The bike lanes are on the sidewalks and clearly marked. And you do not need an e-bike; you can actually pedal and get anywhere you need to go.
Check this guided bike tour.
12. The locals do not hate you
There is no animosity toward tourists in Valencia, as opposed to Madrid and Barcelona, which are once again being overburdened after a two-year break due to Covid-19.
I clearly remember my very first trip to Barcelona – I went out on the street, looked up at the nearest building, and a local guy on the balcony presented me with a middle-finger salute. Or maybe he meant to tell me that I was number one! Who knows?
In Valencia you will not be pressured by the locals' attitudes. Generally, they just do not care much about travelers (in a good way).
13. Delicious seafood
Are you passionate about healthy food? The Mediterranean Sea has something for you!
If you are ever in Valencia and looking for a quality seafood meal, be sure to check out these seafood restaurants in Valencia.
14. Valencia is still not overcrowded with tourists
Nor is that likely to change anytime soon. Unlike Barcelona or Madrid, Valencia is destined to be a traveler's third choice at best on the Spanish itinerary. It is an overlooked, yet comfortable travel destination: the fewer the people, the more to enjoy for those that do make the trip.
15. Valencia is kid-friendly
There are a lot of activities for kids in Valencia. There are little pop-up playgrounds everywhere. Gulliver's Park is considerably larger with huge slides for kids of all ages. Aside from parks, there is a beautiful aquarium in the City of Arts and Sciences and a zoo called Bioparc, which aims to immerse visitors into the animals' natural habitats.
16. Climate
Having lived in Valencia for five years now, I am very grateful for the climate, which I genuinely enjoy almost every day except during those really hot weeks in July and August.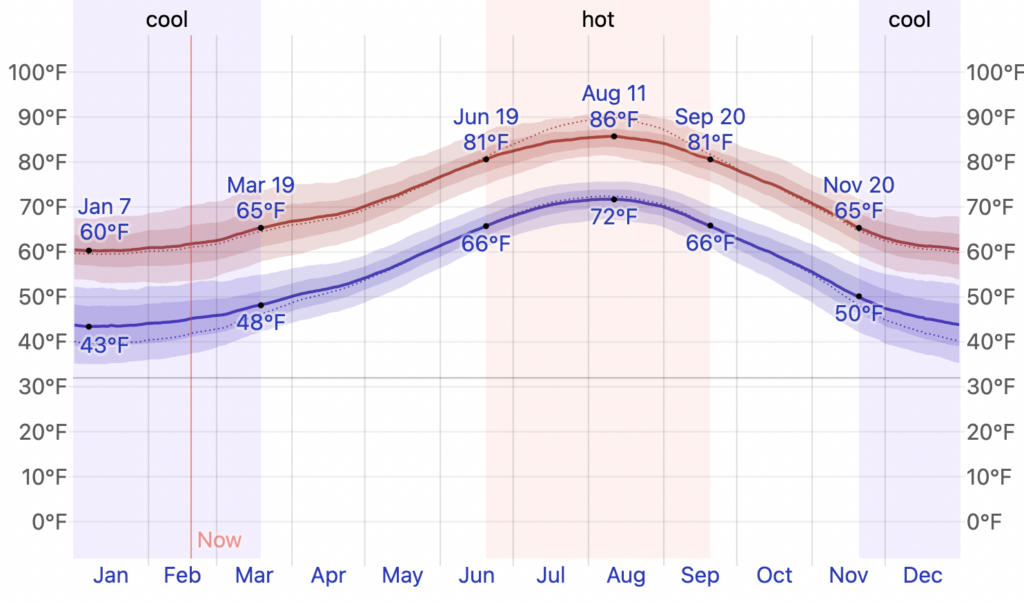 It is not too hot and humid in Valencia as you might expect. The average temperature during summer months (June-August) ranges from 66ºF (19°C) to 86ºC (30°C), occasionally reaching up to 95ºF (35°C).
Surprisingly, temperatures can get quite low in the winter, but thankfully there is no snow… well it hasn't snowed in a long while. And it was surely an anomaly back in the day.
The reasons NOT to visit Valencia (for your first trip to Spain)
1. The city architecture is mediocre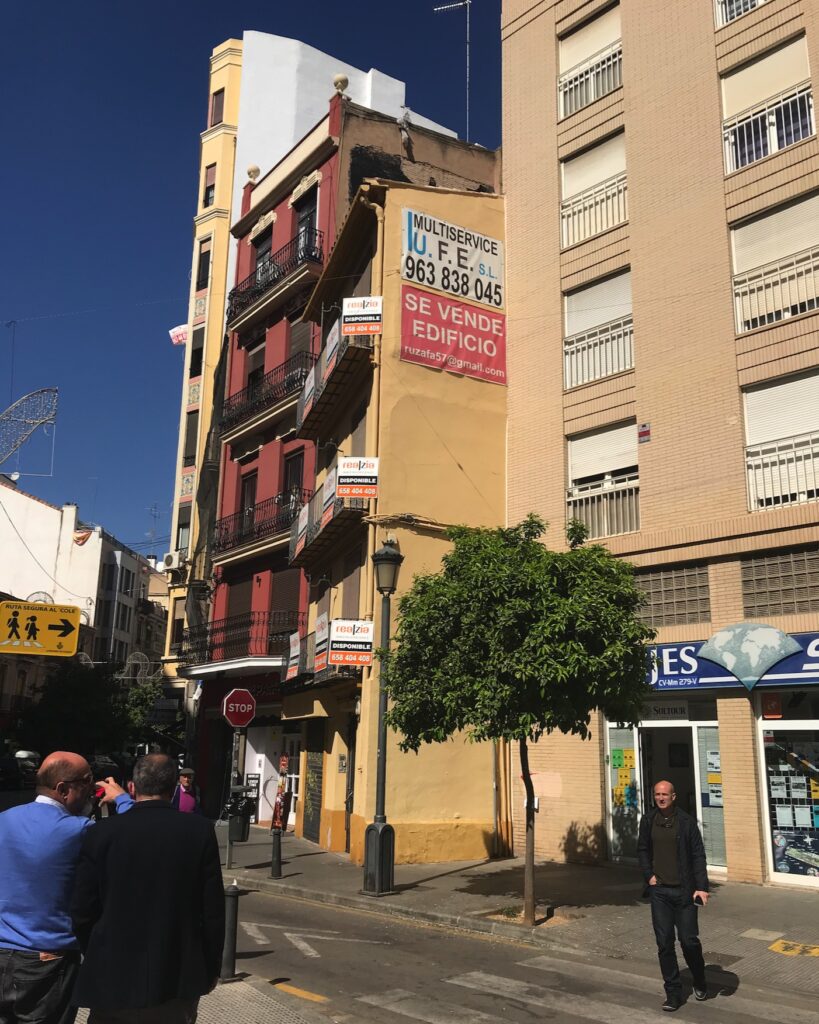 Yes, there is an absolutely stunning modern complex, The City of Arts and Sciences in Valencia. Moreover, many beautiful buildings dot the landscape in the Old Town – the Silk Market (a World Heritage Site), Central Station, Mercado Colón, The Museum of Ceramics, Medieval churches, basilicas, and squares.
Still, the city is not overflowing with architectural delights compared to Barcelona and Madrid. If only Gaudí had worked in Valencia…that would be a different story.
2. There are no world-recognized museums
You will not find the world's finest museums like Prado and The Louvre here in Valencia. The museums in Valencia are "niche" – the Museum of Fine Arts (which houses an impressive collection of paintings by El Greco and Diego Velázquez), the Museum of Ceramics, the Museum of Rice, the Fallero Museum, Science Museum, and Oceanografic.
3. There is nothing super special about the city
Here is a simple test – ask your friends what they think of Valencia and you will likely not get any specific or instant answers. Of course, it is subjective, but I think of Valencia as a city in which I would like to live, with a rhythm that is quiet and measured.
4. Las Fallas may be disturbing
The noise of Las Fallas fireworks is extreme, and you may even like the idea of wearing some earplugs. I am dead serious about that!
In March, there are many areas in the city with constant fireworks going on. Little kids are constantly playing with firecrackers, and they can easily frighten you on the streets. Nobody will stop them. If you have a pet, they will also be disturbed.
Many people leave Valencia for the last week of Fallas in order to get some rest – the fireworks may wake you up at midnight or 7 a.m., even from a distance.
5. The beaches are not very close to the center
Are you having a beach vacation? Look for apartments near the coast; otherwise, you will be exhausted by traveling to the beach and back. It is complicated to get to the beach from the city center.
6. The nightlife is kind of "meh"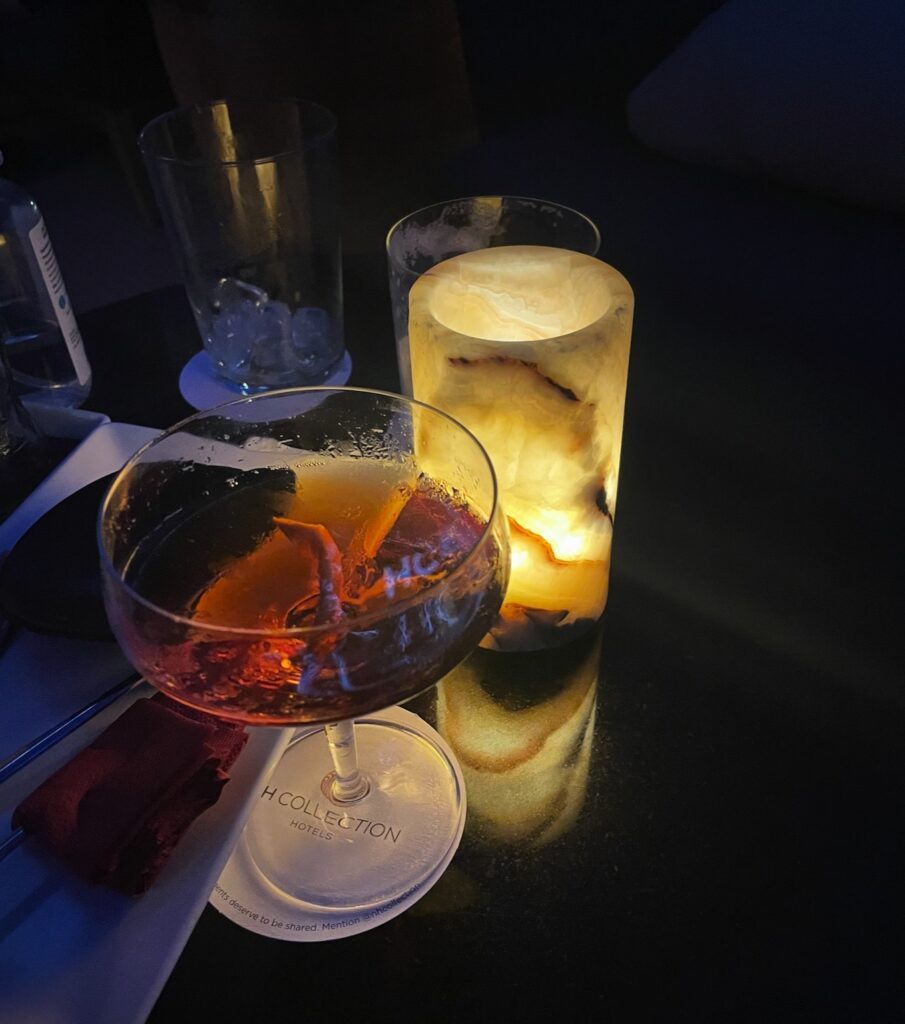 I tried hard to find some vibrant nightlife spots in Valencia, but I did not succeed. There are some decent nightclubs, from what I hear, although I always ended up with some strange old-school dance parties at the bars.
7. The coastline is flat and kind of "boring"
You will not find the world's most stunning views of the coastline in Valencia, and the Port of Valencia does not help, either – to me, it is an eyesore, and does not enhance the swimming experience (the same is the case with the port in Barcelona).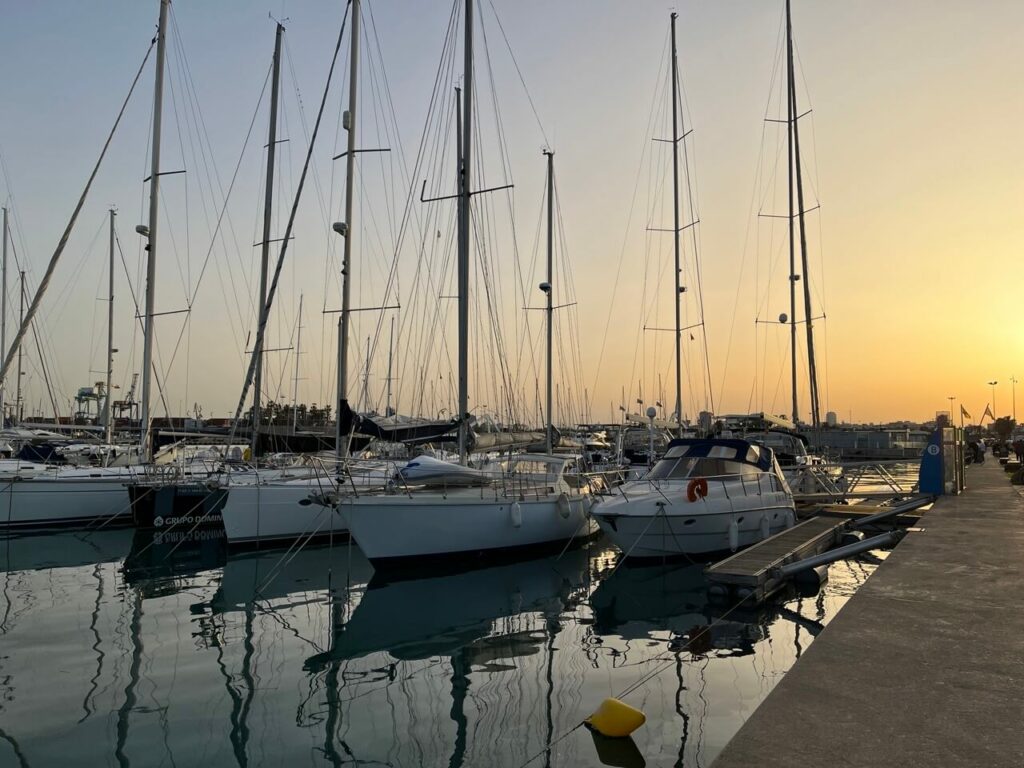 The city government, to its credit, has tried to make the area more attractive, though.
Final thoughts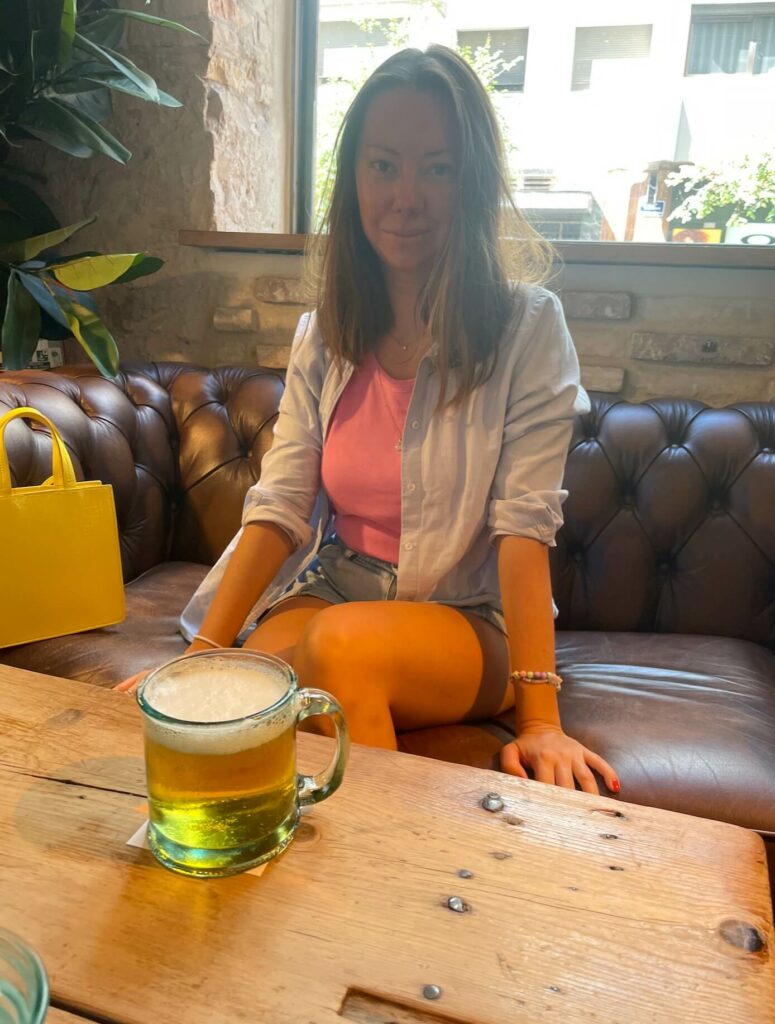 So these are things to consider if you are coming to Valencia.
If it is your first time in Spain, do not come to Valencia; instead, travel to Barcelona, Madrid, Sevilla, and Granada. If it is not your first time in Spain, Valencia is worth visiting.
Have you been to Valencia and have other spots to recommend? If you have been to some of the locations I mentioned above or have some other thoughts about Valencia, let me know in the comments below!
Frequently asked questions
Is Valencia cheap?
Yes, compared to Madrid and Barcelona, the prices are 10-15% lower (with some exceptions like gas, etc.)
Is Valencia good for tourists?
Yes. The locals are friendly, the weather is good almost all the time, and the tourist experience is pleasant.
Is Valencia good for residents and digital nomads?
When you should not visit Valencia?
It may sound funny, but winter is a good time to come to Valencia. The weather in March and April, however, is not that great. The locals say "En abril, aguas mil," which means it rains a lot in April. Last spring, three weeks of rain in Valencia almost canceled the Las Fallas festival.
How many days do you need in Valencia?
I would say 3-4 days is good enough. Plan for one day in the city center, one day at the City of Arts and Sciences and the beach, one day for a suburban trip, and the last for some culinary experiences and shopping.
Is Valencia, Spain a good place to go on vacation?
Yes, Valencia is an excellent mediterranean city for a holiday. Although the beaches can be quite crowded during July-August and not necessarily what you'd consider as idyllic, there are still many things that make it worth visiting. The city offers plenty of attractions such as modern museums, splendid parks, delicious cuisine and historic downtown areas reminiscent of Barcelona's Eixample district. If you're looking for a more idyllic beach experience where the water is cleaner and less populated however then I would suggest exploring other nearby coastal towns instead but also taking some time out to visit Valencia too!
Deciding on Valencia or Barcelona?
If you've never visited Barcelona, it's a no-brainer – just go there and enjoy! The city has so much more to offer than Valencia; compared to Barcelona, Valencia feels like a quiet small town (which it really is). Authentic but small, it should be your third stop on your Spanish itinerary.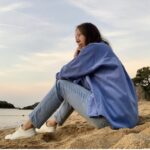 Hello, my name is Nadia.
I usually write about traveling (there are so many places to fit all the lifestyles), relocation (finding a job overseas or moving without losing an income), and living in a foreign country (adapting to a different culture and mentality). Follow me on Twitter, Facebook, Instagram, or LinkedIn!
This post might include some affiliate links. If you make a purchase through these links, I may earn a small commission at no additional cost to you. I appreciate it when you use my links to make purchases.