Madrid: Worth the Hype for Travelers
Nadia Podrabinek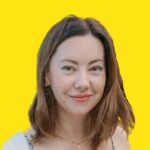 Written by Nadia Podrabinek
Hello, my name is Nadia. I usually write about traveling (there are so many places to fit all the lifestyles), relocation, and living in a foreign country (adapting to a different culture). My travels stretch beyond Spain, with journeys to the US, Italy, Norway, Portugal, and France. Relocating to Spain in 2018, I lived in cities from Barcelona to Madrid, currently calling Valencia home.  Follow me on Twitter, Facebook, Instagram, or LinkedIn! ... show more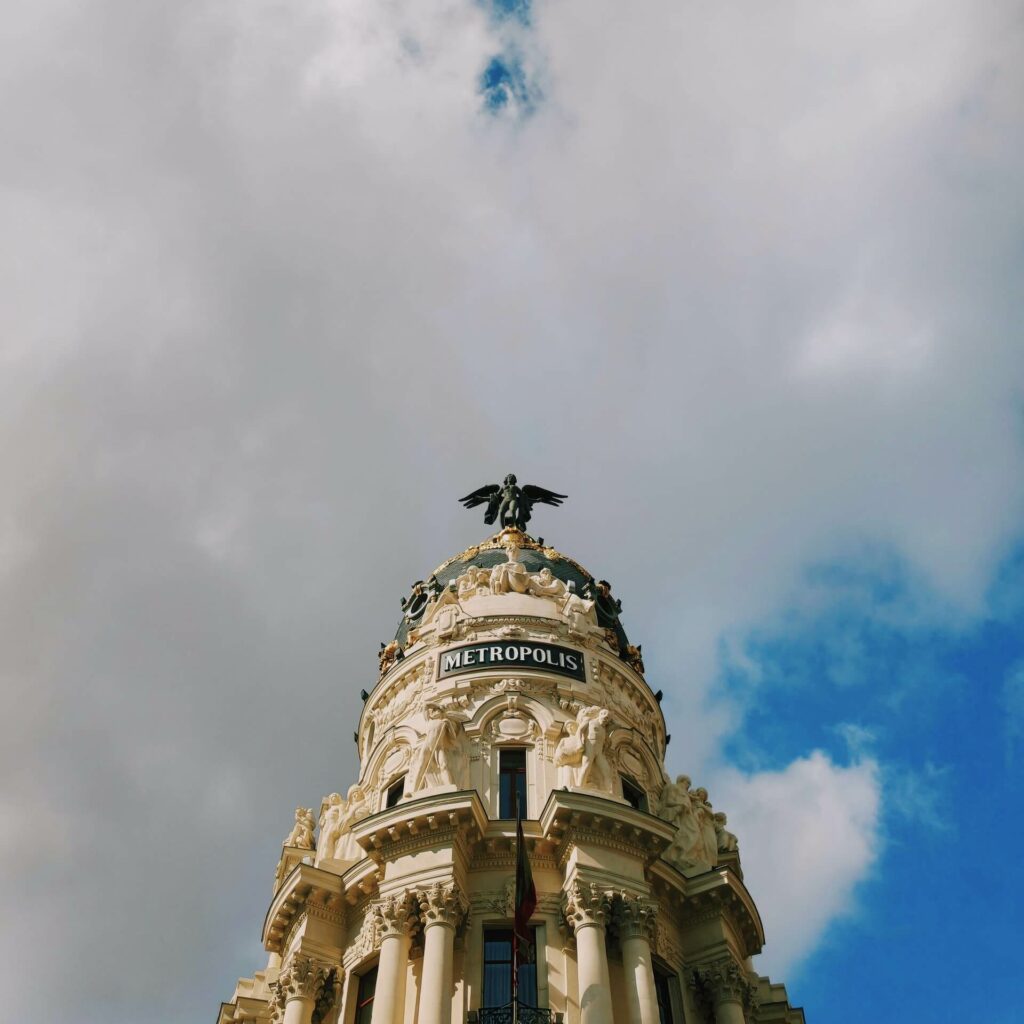 Yes, yes, and yes! Madrid is the incredible Spanish capital, and you really can't go wrong with visiting this city. In terms of things to do, Madrid is vast and has a lot of Spaniard feel to it. If you want to learn about Spanish culture, history, and food, visit Madrid first of all Spanish cities.
To get the most out of your visit to Madrid, you should better have at least three days on your plan. That way, you will learn many things about the city and treat your taste buds to some of the most delicious tapas in Spain.
In this article, I describe all places in the city in a certain logical sequence. You can easily follow this list of things to do in Madrid and make the most of your time there.
Read also: 51 Things to do in Madrid [UPDATED]
What people say on Reddit
I'm also in Madrid right now (leaving tomorrow, sadly) and I've had so much fun travelling by foot and metro around the city's vibrant neighbourhoods. go visit Chueca if you haven't already and bask in the hipster vibe and shops; visit every farmer's market/mercado you can (San Miguel!!) and swim in the delicacies they have to offer (paella, awesome wine, jamón ibérico); make yourself feel a bit like a local by strolling the streets in a more secluded area of town and browsing the small shops and groceries. as u/Oax_Mike said – Madrid definitely has so much more to offer than just landmarks. you've got to delve a little deeper. Madrid, I do admit, felt a little dry when I first arrived, too – but I promise to you that with a little research and Google Maps, you can make this one of the best trips you've ever had.

altersynd
I'm not sure why, but my wife and I liked Madrid better than Barcelona. One of the "simple" things in Madrid we enjoyed was the tropical rain forest, complete with ponds containing hundreds (thousands?) of turtles in the train station.

gt_ap
Madrid doesn't have the obvious attractions that cities like Paris or London do, but it is just a nice city to explore in. Just take a walk and soak in the architecture and the surroundings. It reminds me a lot of Vienna. Not a lot to so much do as so much experience.

Flick1981
You really have to dig a bit deeper to get the most out of Madrid compared to Barcelona. The nightlife in Madrid is absolutely exceptional: so fun and friendly, with so many quirky places to explore. Some really interesting little bits of the city with good vibes. I would really dig into some travel blogs and stuff to find places to go because there's so much more than the (fairly minimal) touristy stuff.

BulkyAccident
Day 1
The best way to learn about Madrid
First, take a walking tour as it's probably the best way to see the city and learn about its history. It usually takes 2-3 hours, not that long to regret it, and the price is around €100, which is value for money, take my word for it!
Also, doing a walking tour on the first day will set you up for the rest of what you see in Madrid.
You can get the some walking tours here:
See the Royal Palace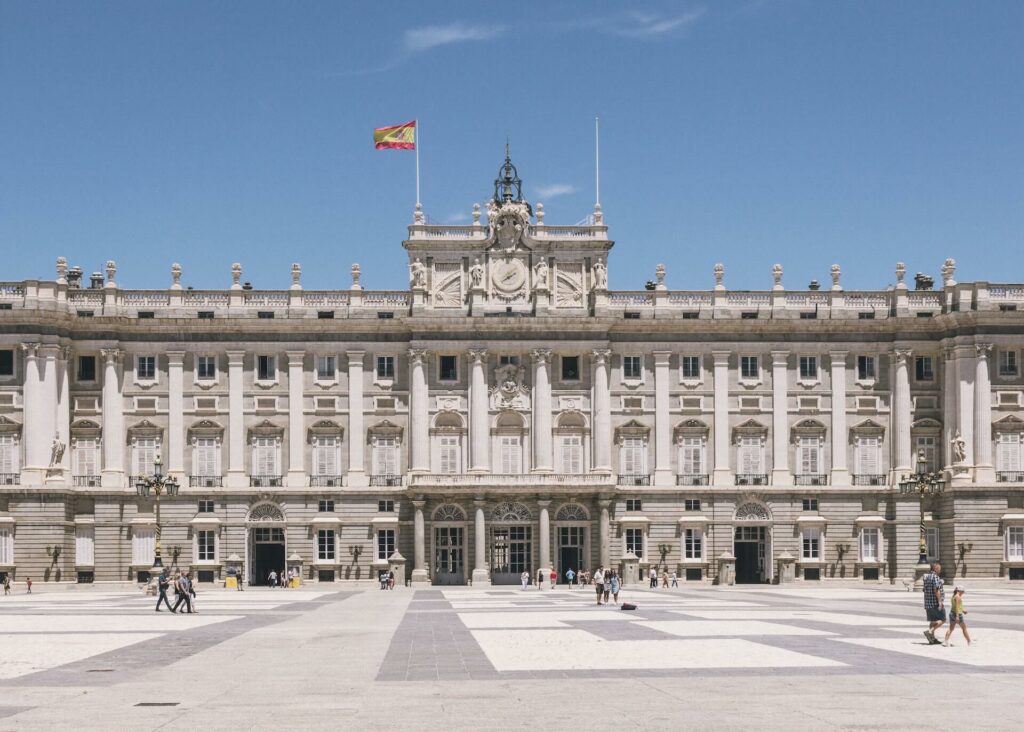 The baroque Royal Palace never disappoints. It has a vast courtyard, Armory, Cathedral, and a beautiful view of Madrid's outskirts.
You will also find the famous gardens of Campo del Moro park to the west of Royal Palace. Charming fountains and flower beds, cozy pavilions, and holiday houses—it's so fantastic out there, which is why I love Europe so much.
Inside the palace, you will see the Hall of Columns, with gorgeous chandeliers and luxurious decorations; the Main Staircase; the Throne Hall; the ballroom; the royal chapel; the Stradivarius room, and many other rooms (there are 3,000 of them).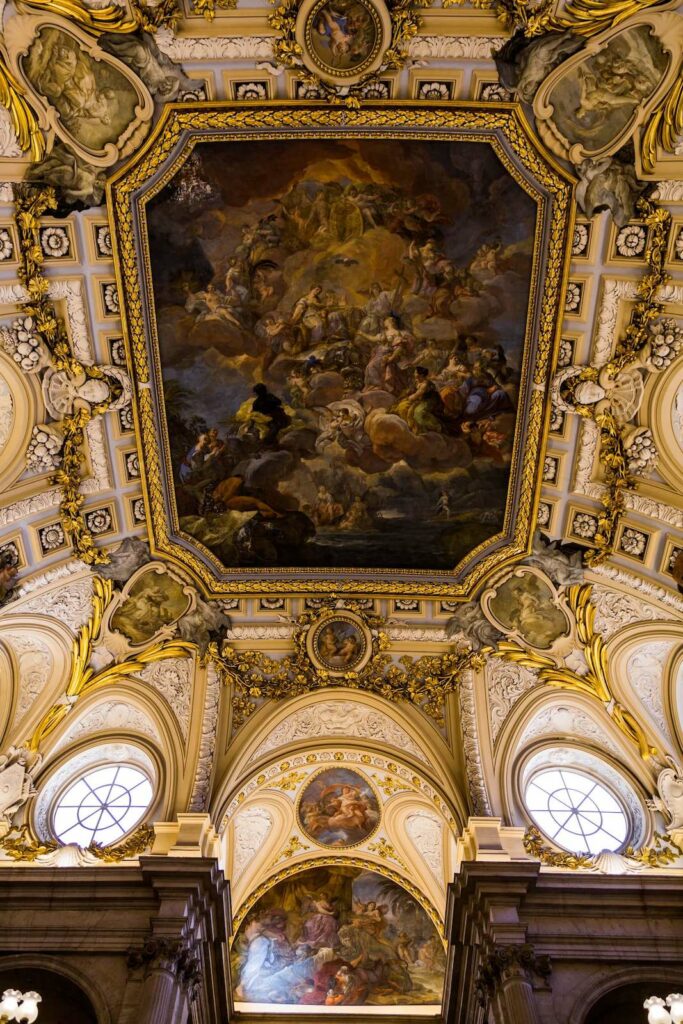 Right opposite the palace you will find the stunning Cathedral which can be open. Try to sneak in and enjoy the exquisite interiors. The entrance fee is just €1.
Tip You can't film inside the Royal Palace, unfortunately.
Stop at Chocolateria San Gines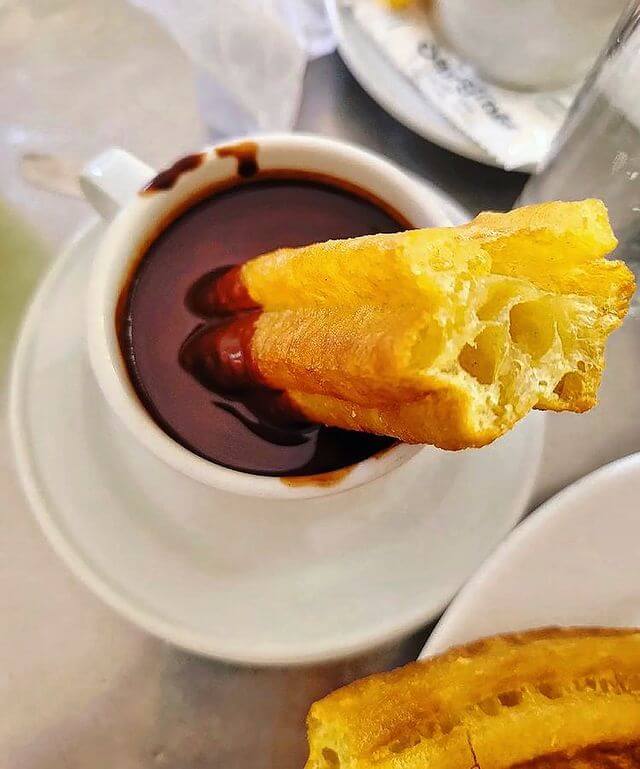 It's a legit place—the 100-year-old coffee & churros establishment. Open 24 hours. Try churros with hot chocolate, and you're ready to go for the next stop!
See on Google maps.
Go to Puerta del Sol square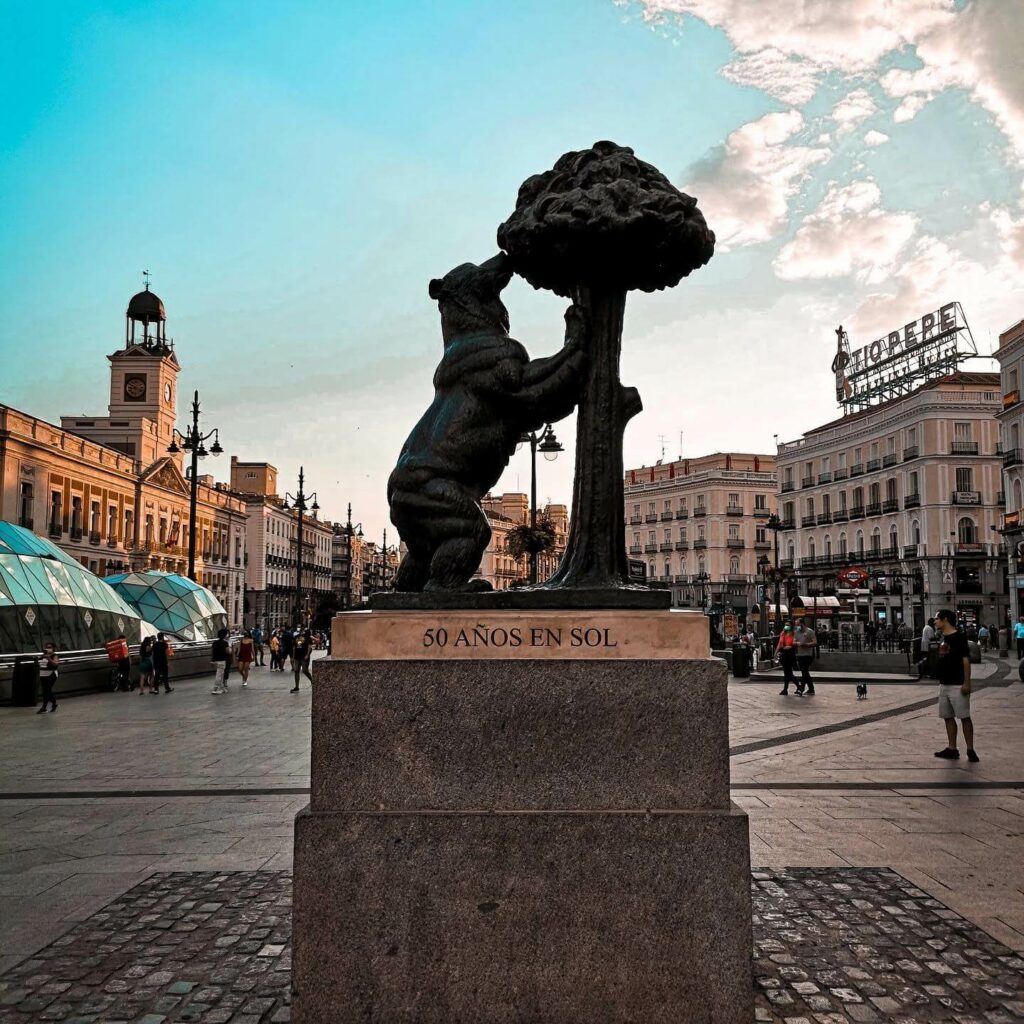 Yes, it is the most touristy square in Spain. Yes, it's very crowded. Yes, take a photo of the Bear and the Strawberry Tree statue (an official symbol of Madrid). Check!
Walk down the streets of the city center
One of the best things to do in Madrid (as in many other European cities) is to wander the streets because everything is so central and accessible by walking.
Heading down from Puerta del Sol to El Retiro park, you will see elegant boulevards, beautiful buildings, ancient basilicas, and world-renowned museums. Just don't rush, and enjoy every moment of your walk.
El Retiro park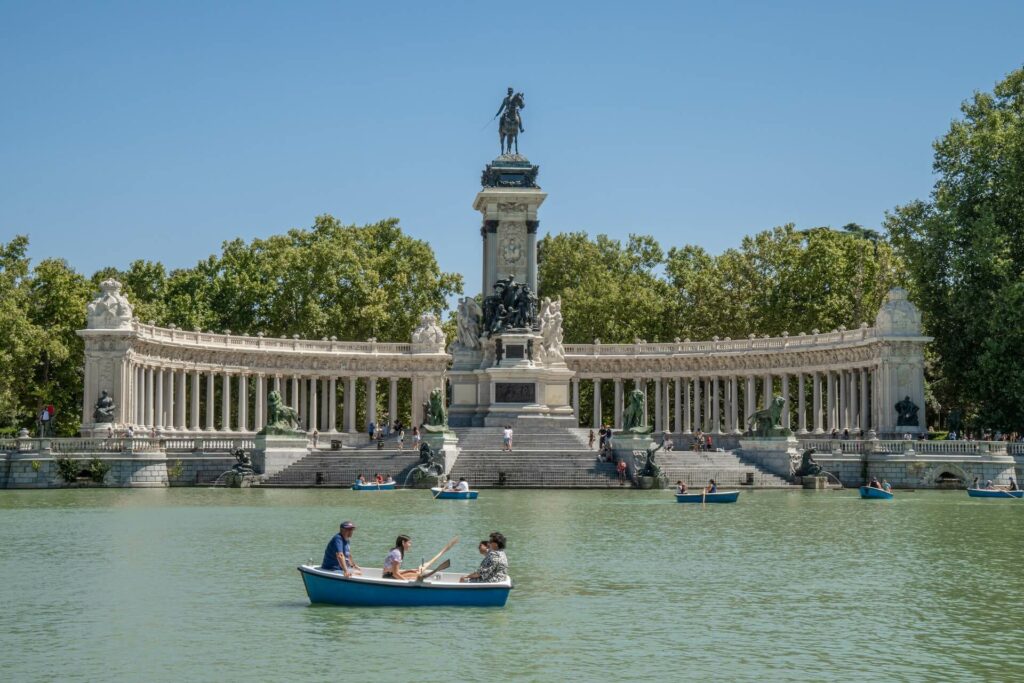 It is one of the stunning places in Madrid, just about 20 minutes walking from Puerta del Sol.
El Retiro is a massive big park in the middle of Madrid, absolutely beautiful any time of the year. Breathe deeply, and walk slowly. Check!
Read also: 11 best hostels in Madrid
Eat at the San Miguel market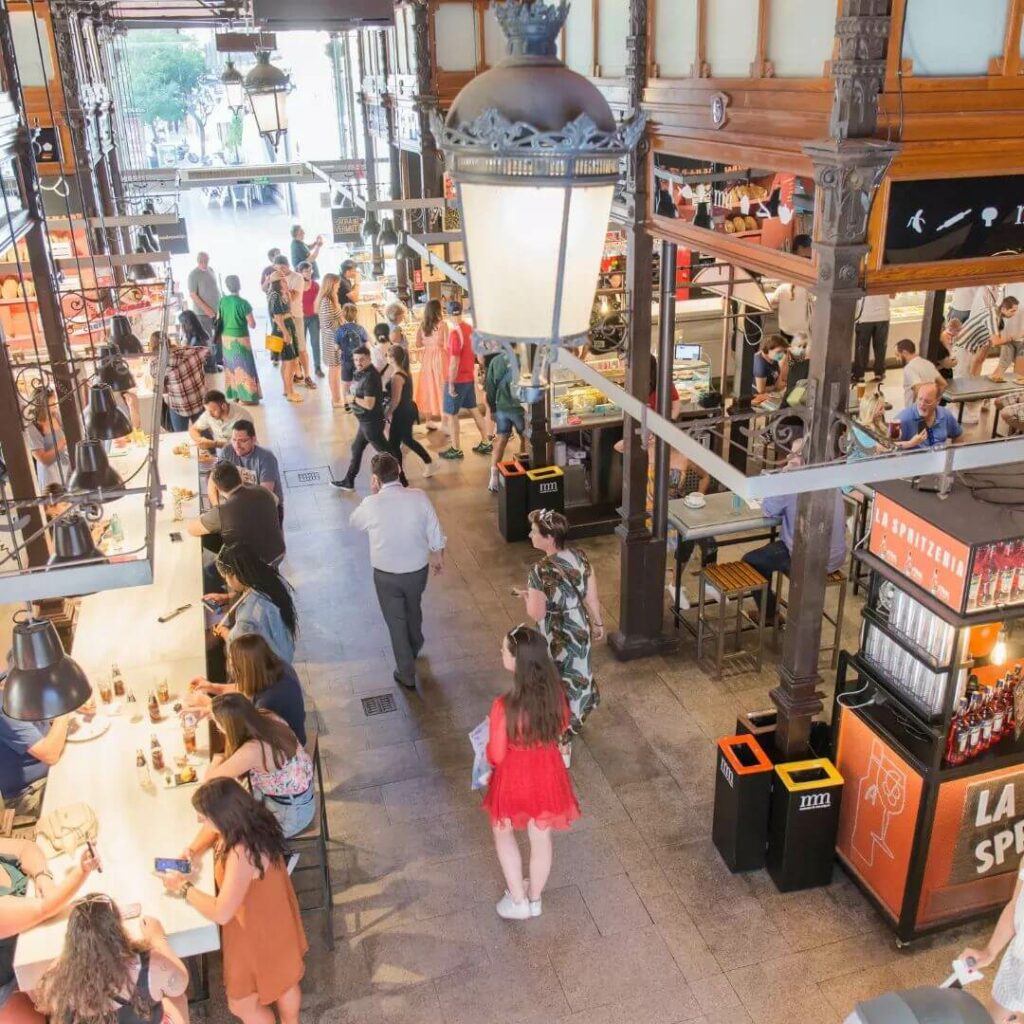 The famous Mercado de San Miguel is one of Spain's most touristy market places. But if you look around, there are many different tapas and meals like patatas bravas, croquettes, jamón (cured ham), Iberian pork ribs, and chorizo sausages. Just buy anything you like and eat it right away.
Tip If you don't like crowds, there are some lovely restaurants around the market
See La Liga football game at Santiago Bernabéu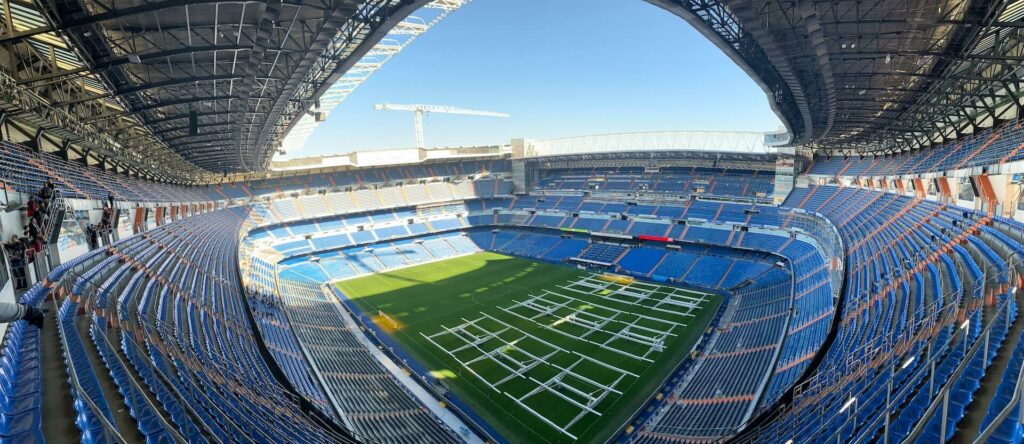 As my husband insisted, I included this option in the list of things to do in Madrid.
The Santiago Bernabeu stadium is one of the most famous football arenas in the world. Imagine 81,000 people singing, cheering, and shouting "Madrid!". Well, it might be 20,000, but still, it is an amazing experience.
If you managed to grab a ticket for a football match during your stay in the city, be sure to go there. If not, then visit the stadium as a museum.
See also Is Barcelona worth visiting?
Day 2
Ride through Casa de Campo park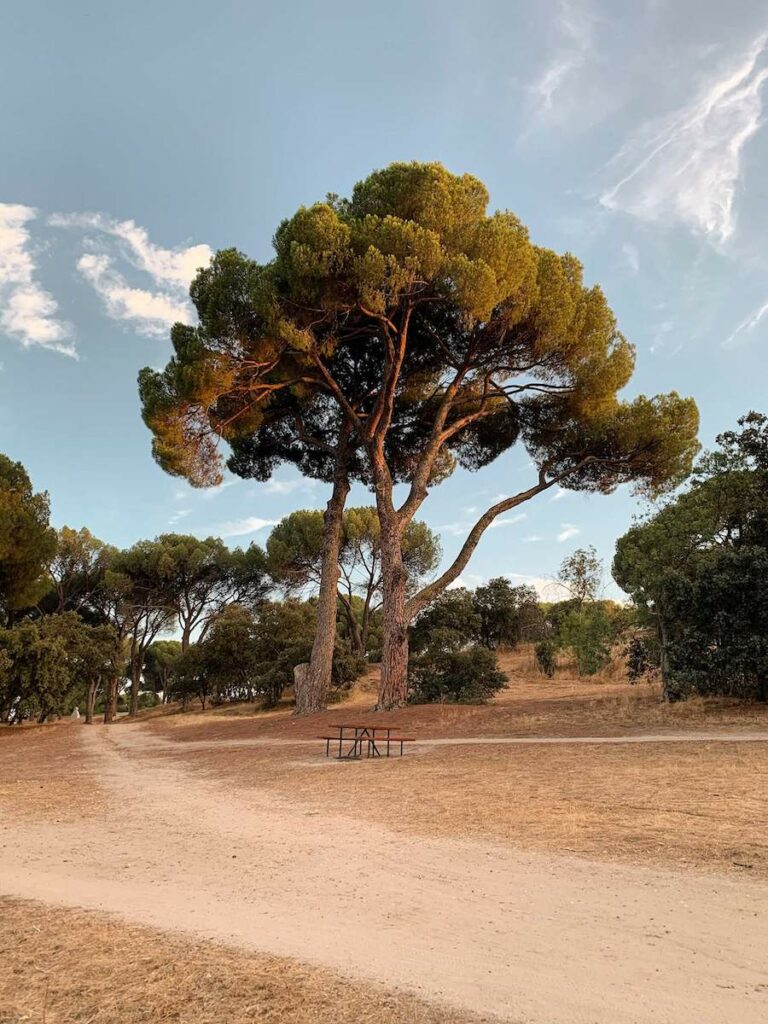 Casa de Campo is an enormous park, five times bigger than New York City's Central Park. I recommend renting an e-bike and going for a ride around the place. An e-bike is a game changer there! You just barely pedal and get a surge of speed. Who needs a cable car if you have an e-bike? Go through the park to its top and get back. It should be an amazing experience.
If you're traveling with children, Casa de Campo includes an amusement park, a zoo, and an aquarium.
Visit Plaza Mayor Square
Another must-see place in the vicinity of Puerta del Sol is Plaza Mayor.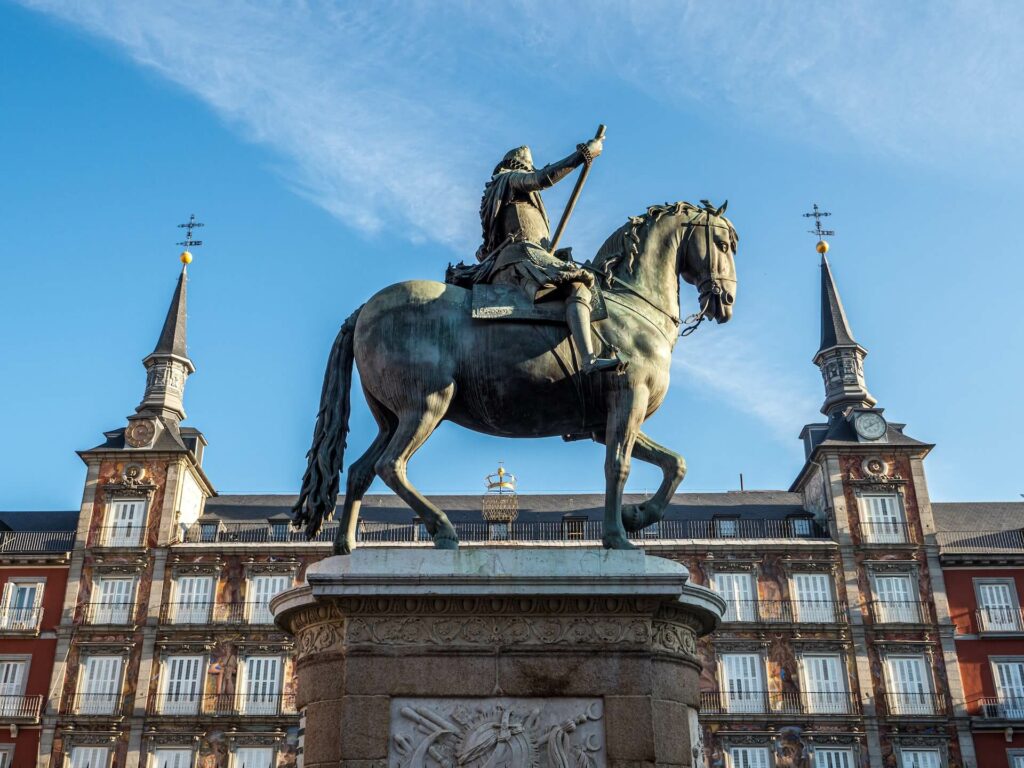 When Puerta del Sol is the central square of Madrid, Plaza Mayor is the main one (according to its Spanish name, "mayor"). Baroque buildings surround it, and in its center, you will find a statue of King Philip III, which was presented to Madrid by the Grand Duchy of Tuscany, an Italian Monarchy.
The square is often described as an example of "Madrid of the Austrians" as it has well-preserved 16th-century architectural objects from the Habsburg era.
Tip Take a bite in La Mallorquina patisserie and try puffs with vanilla and chocolate or delicious churros. 
Eat traditional Spanish snacks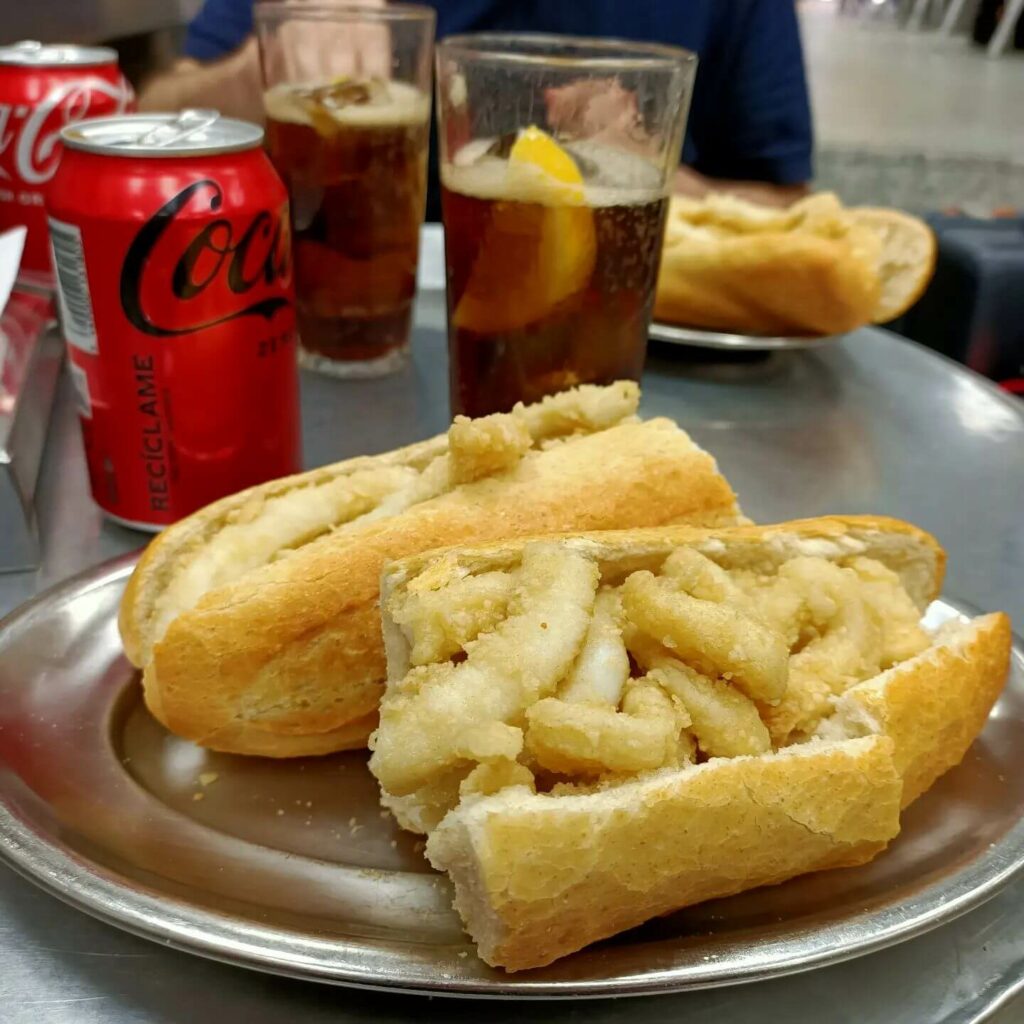 Many people who come to Spain don't have a good idea of popular Spanish snacks and tapas. Their knowledge of tapas often comes from restaurants outside of Spain, which gives a reductive view of what tapas are in this country.
There are many unique street food spots in Madrid, where you will find the famous tortilla de patatas (Spanish omelet), cod fritters, bocadillos de calamares (squid sandwiches), croquetas, and churros (with chocolate).
Here is the map of some noteworthy street food spots in the city center.
Oh, I almost forgot! Try empanadas, which look a little bit like curry puffs. Delicious!
Chueca district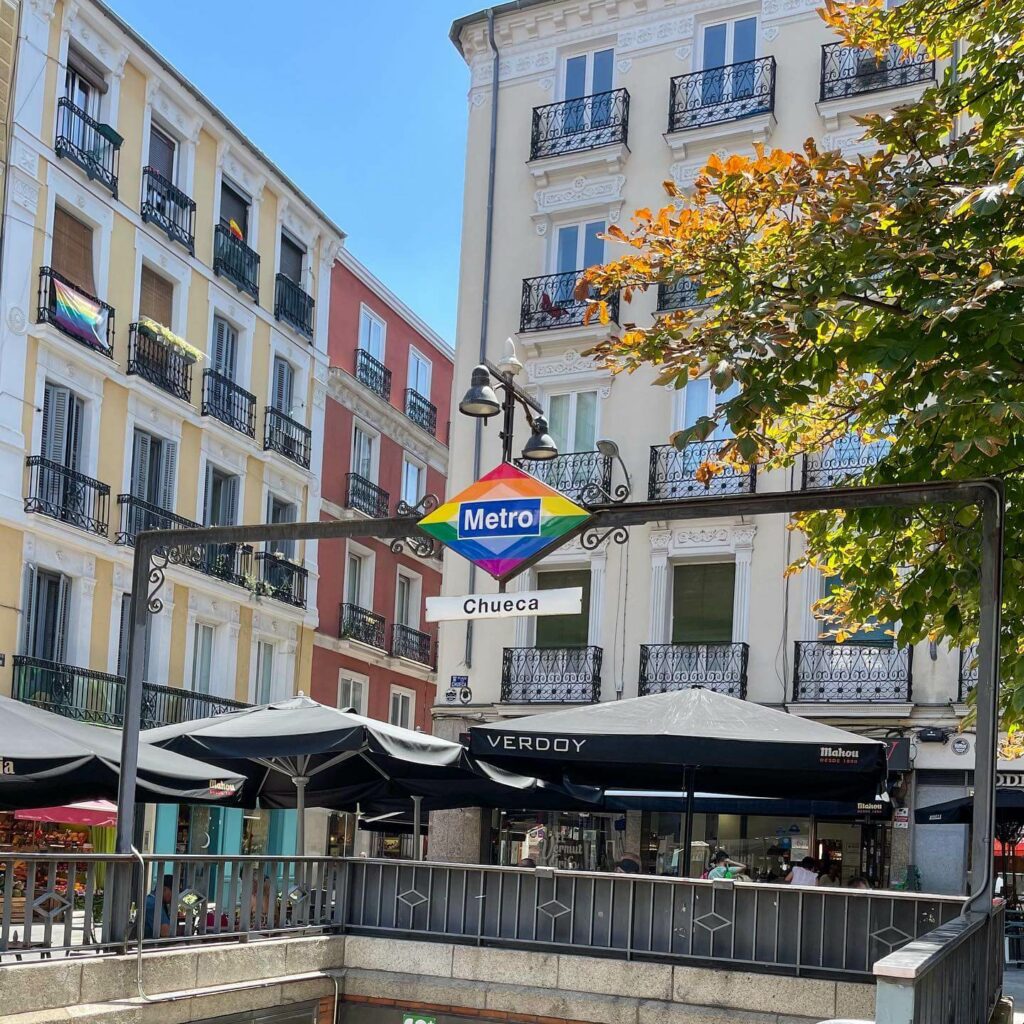 In the evening, you can head to Chueca, the famous nightlife and gay quarter in Madrid. If you're not going to party all night long, it is worth taking a walk there, at least for the sake of interest. You will find excellent bars with inexpensive wine, cocktails, and tapas.
Chueca's most famous establishment is Bodega de Angel Sierra tavern, which has been open in the city since 1897. The establishment's walls are decorated with Andalusian-style tiles depicting varieties of beer and wine.
Day 3
Explore Plaza de Toros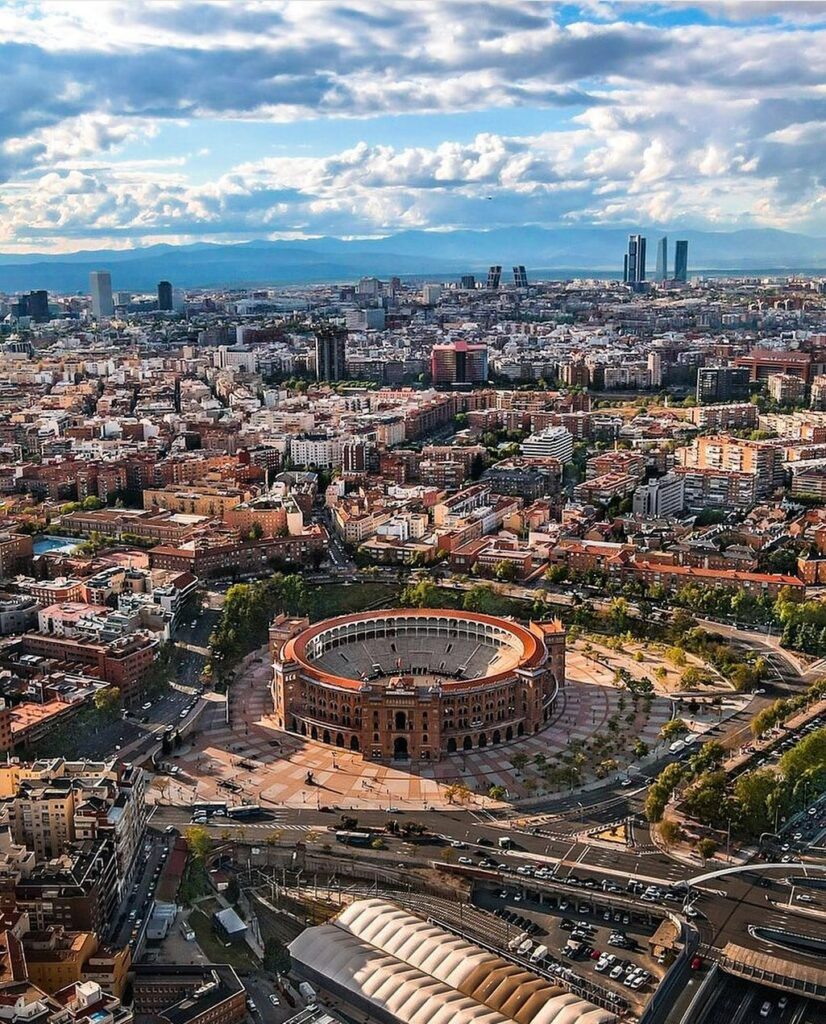 If you thought of three words to describe Spain, what would you think of? To me, it's tapas, tomato fight, and bullfighting.
What is bullfighting? It is a sport of provoking and slaying a bull in an outdoor arena, though I'm not sure if "sport" is a correct definition of that kind of brutal action.
Luckily, there are fewer performances across the country nowadays, as many Spanish people refuse to enjoy them. Learning the history of bullfighting is not the act of supporting it, so feel free to explore Plaza de Toros.
Plaza de Toros is one of the biggest bullfighting arenas in Spain, with 23,000 seats. I recommend you take an audio guide and see the stadium and all its under-tribune premises. Near the arena, there is a 19th-century museum of bullfighting, and the entrance is free.
Overall, going to Plaza de Toros and learning about bullfighting is an essential experience, and I've put it on top of my Madrid to-do list. You will come away with a better understanding of the culture and its history, well worth it!
See Flamenco show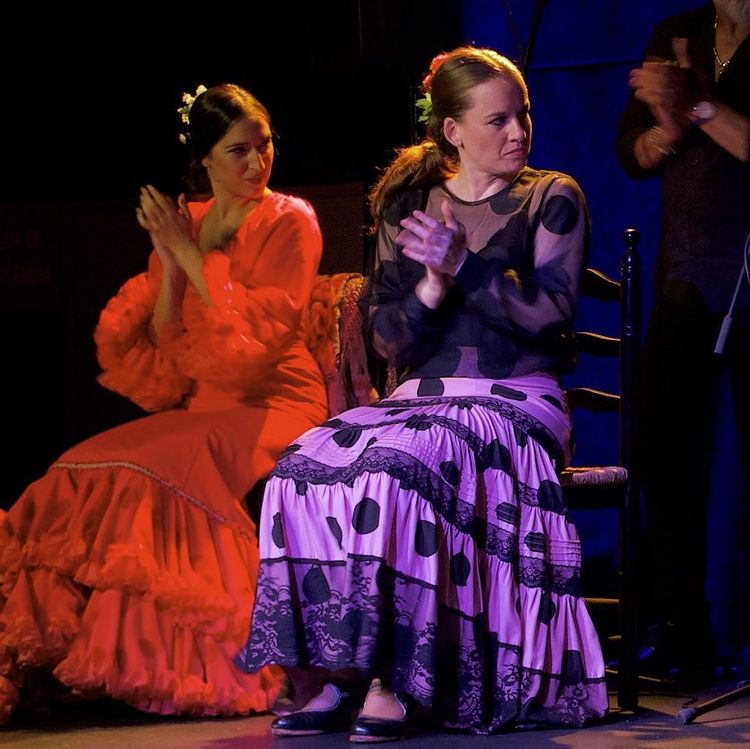 In France, they have Burlesque, and in Spain, they have Flamenco. You can see one of the oldest flamenco shows in the world at Corral de la Moreria.
Dancers, singers, and guitar players come together on a small stage. The lights go down, and they gradually begin the show. The first minutes are always slow, but then performers explode with rapid movements, shouts, rhythms, and loud singing. They calm down again, then explode again, and so on.
It is an amazing experience, even if you've already seen these kinds of shows. I always bring my friends to Flamenco, and in the end, they always come away impressed and thankful.
(Winter edition) Ice skating at Matadero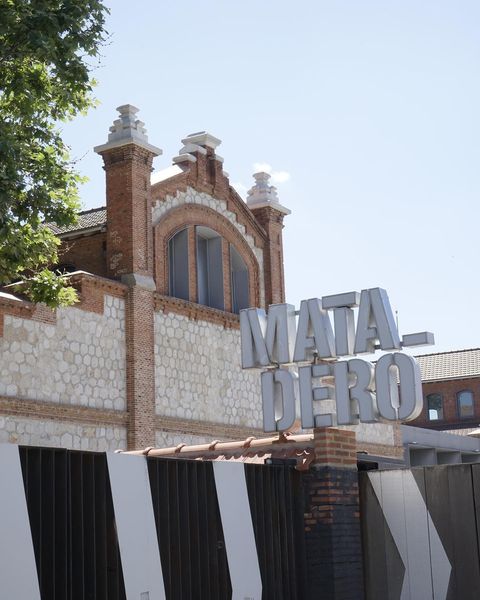 It's a kind of Christmassy activity in a remarkable place. It used to be an old slaughterhouse, and they have converted it into a cultural art center with an ice rink. So, trap on the skates and hit the deck!
Final thoughts
To wrap things up, Madrid has many things to offer any time of the year, and it's worth visiting any moment you want!
I hope now you have some ideas about what you can do when coming to this incredible city. Thanks for reading, and leave your comments below!