15 Perfect Things to Do in Palma de Mallorca, Spain
Nadia Podrabinek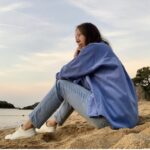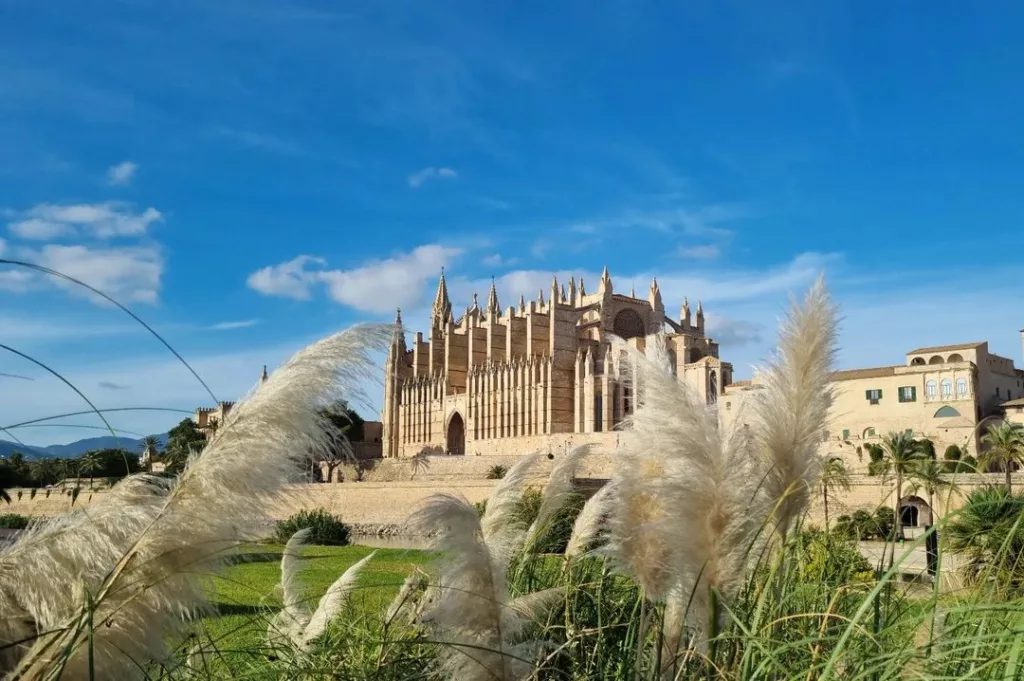 When it comes to beach destinations in Europe, you have to set foot on the land of Mallorca, the largest of the Balearic Islands in Spain.
The island is a perfect place for beach holidays. But not only that – you are destined to visit Palma de Mallorca (or just Palma) – the capital of the autonomous Balearic Islands.
The city has been a traveler's destination for centuries. Why? Follow this guide, and I will take you through the top of Palma's attractions you will never find in tourist prospects.
Key takeaways
Visit circular Bellver Castle and the Old town.
Try fresh seafood, tapas, and local wine.
Rent a bike and explore hiking trails near the city.
Visit Arab baths.
The city of Palma is renowned for its shopping and nightlife, yet the real charm lies in other parts of Mallorca. If you rent a car, take a trip to the mountains in the northwest to see Valldemossa, Deia, and Soller in one day.
Where is Palma de Mallorca?
Palma is situated on the south coast of Mallorca, 132 miles (212 km) off the east coast of Spain.
How to get to Palma de Mallorca
Palma is easily accessed by air. The island's only commercial airport, Palma de Mallorca Airport, is within a 10-minute drive from the center, which makes traveling to Palma quick and easy.
Palma is also accessible by ferry. Regular ferries from Valencia are available for just $20. Ferries from Barcelona also make getting to Mallorca easy.
Helpful tip It is worth noting that a ferry ride from mainland Spain may take over 7 hours.
Helpful tip #2 Renting a car at the airport might be cheaper than in the resorts.
The Best Things to Do in Palma de Mallorca
Palma is divided into the "outer avenidas" and the "inner avenidas." The outer part consists of a large road built in place of old Roman defense walls. Inside this city belt is Palma's Old town (the "Casco Antiguo").
Here is the 4K drone footage of Palma de Mallorca:
1. Explore the city
The following neighborhoods are worth checking out.
City Center
Palma de Mallorca city center is a great way to explore shops, restaurants, and bars. There are also plenty of great museums and art galleries where you can see local artwork and learn more about the city's history.
Old Town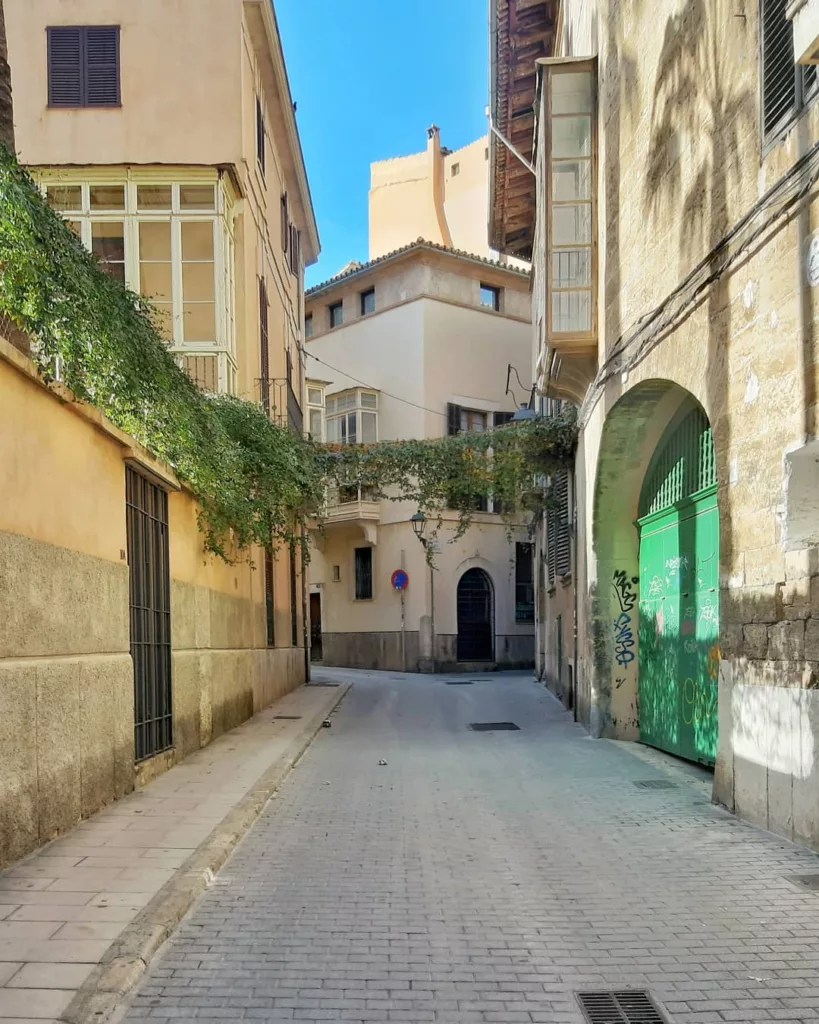 The Old Town, also known as Casco Antiguo, lets you take a step back in time. The historical architecture and attractions make this popular among visitors.
Santa Catalina
Santa Catalina is a perfect spot if you are looking for a trendy area to enjoy restaurants and nightlife. The area is full of character and is popular among locals and visitors that want to enjoy delicious food and friendly bars.
La Lonja
La Lonja is like the Old Town and Santa Catalina have been joined together. The beautiful, historic streets are home to many high-class restaurants. This makes it perfect for visitors who want to enjoy a special night in Palma de Mallorca.
Paseo Borne
Paseo Borne is home to several luxury brands. The beautiful area is perfect for retail therapy, relaxing at stylish cafes, or visiting the local art galleries.
Bay of Palma
Sun seekers will love the Bay of Palma. Here you will find miles of golden sandy beaches. The beachfront is packed with shops and eateries. While the beach facilities are perfect for sunbathing, water sports, and family fun.
2. Visit Palma Cathedral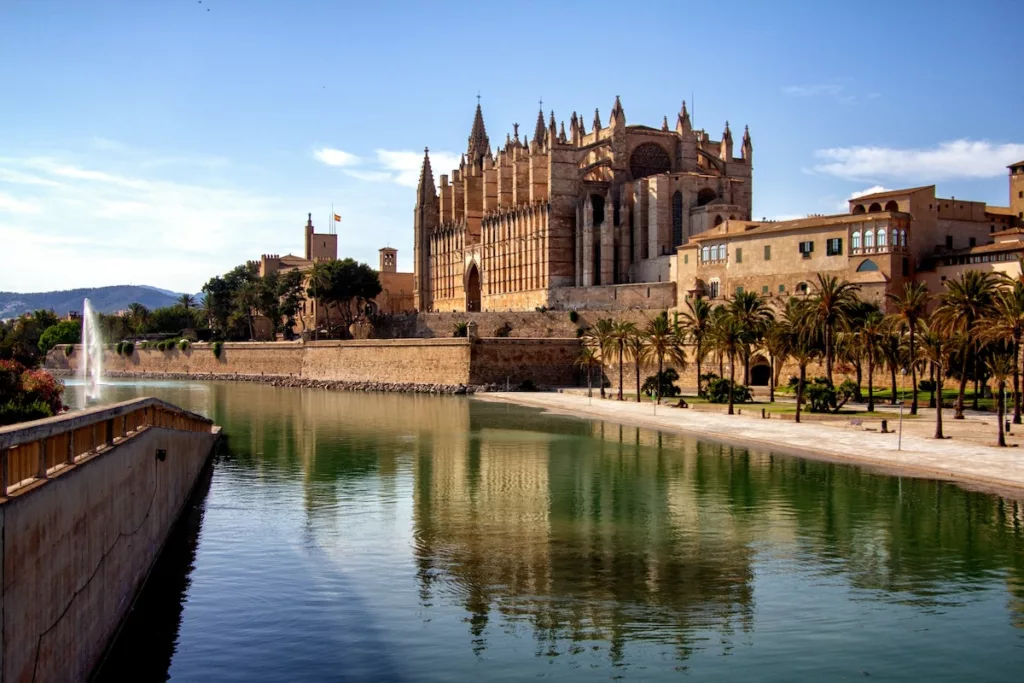 One of the most iconic landmarks in Palma de Mallorca is La Seu: the Cathedral of Palma. The Gothic structure was constructed in the 14th century and is one of the tallest Gothic buildings in Europe.
The incredible cathedral has some of the best examples of stained glass windows in Spain, totaling 61 stunning window artworks.
Interesting fact A famous Spanish architect, Antonio Gaudí, was commissioned by Bishop Campins to refurbish the Mallorca cathedral in 1899. The project included a new distribution of the space, the recovery of bricked-up windows, the design of nine stained glass windows and various furniture, new lighting, ornamental wrought iron work, ceramic, and paintings. Gaudí was faithful to his way of viewing art, which included increasing natural light, designing dozens of candelabras and wrought iron lamps, and painting some of the choir pews in vibrant colors. Unfortunately, the project was unfinished due to quarrels with the contractor and the death of the Bishop.
Admission to La Seu Cathedral costs around $8 for standard tickets. Students can enter for $6 and over 65s for $7. Children under 10 get in for free.
Palma Cathedral is open from 10 am on weekdays and Saturdays. Closing times vary through the year, with summer openings having the latest closing time of 6:15 pm.
Free parking is available near the venue. If you are traveling by bus, the 111, 107, 106, 104, and 103 stop nearby. If you are traveling from Palma bus station, it is about a 20-minute walk.
Visitors to the cathedral are asked not to show too much skin. Beachwear is not recommended, and skirts or shorts must cover at least mid-thigh. Sleeveless tops are not permitted, and headwear must be removed.
3. Go to the Royal Palace of La Almudaina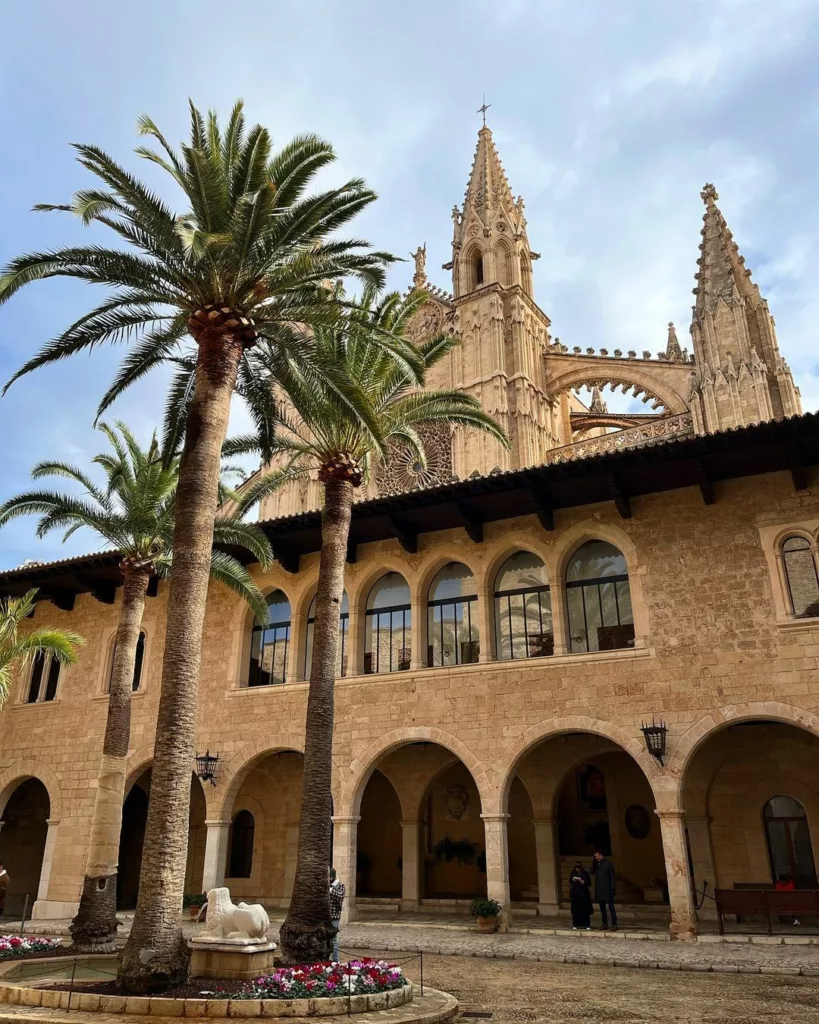 Another popular and historical attraction in Palma de Mallorca is the Royal Palace of La Almudaina. This was originally built by Muslims as a fortress, and it was then rebuilt by Christians in a Gothic style.
Today, the Royal Palace of La Almudaina is one of the official residences of the Spanish royal family during their stays in Mallorca.
Admission is free for kids under 5. Reduced admission costs of $4 are available, while the regular admission rate is $7.
The Royal Palace of La Almudaina is open from Tuesdays to Sundays from 10 am to 6 pm from October to March. From April to September, the opening hours are from 10 am to 8 pm.
4. Visit Hort del Rei Park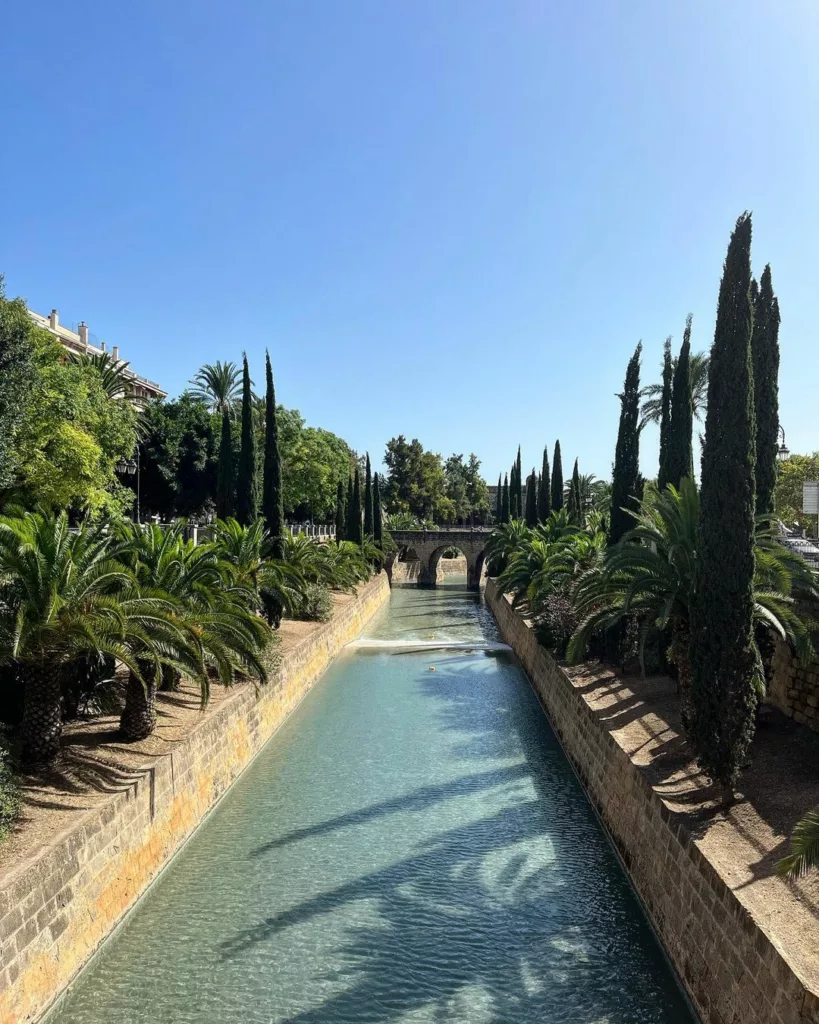 If you visit the Almudaina Royal Palace, you should also see the S'Hort del Rei. This small garden outside the palace is the perfect place to unwind and relax.
The garden was designed to complement its historic surroundings.
As a public space, it is free to enter and is open 24 hours a day.
5. Visit Mercat de Santa Catalina
The Mercat de Santa Catalina is where to buy fresh produce. Initially established in 1920, the market grew to be Palma's biggest and most famous food market.
This is an excellent option if you stay half-board or self-catering and want the best ingredients.
There is a small tapas bar Es Mercat worth visiting. They cook any seafood you buy in the market for $5. Lots of tourists, though!
The market is open to the public from 8 am to 2 pm, Monday to Saturday. Saturdays are the busiest day, so visiting during the week will help you avoid the crowds.
6. Take a Vintage Train to Soller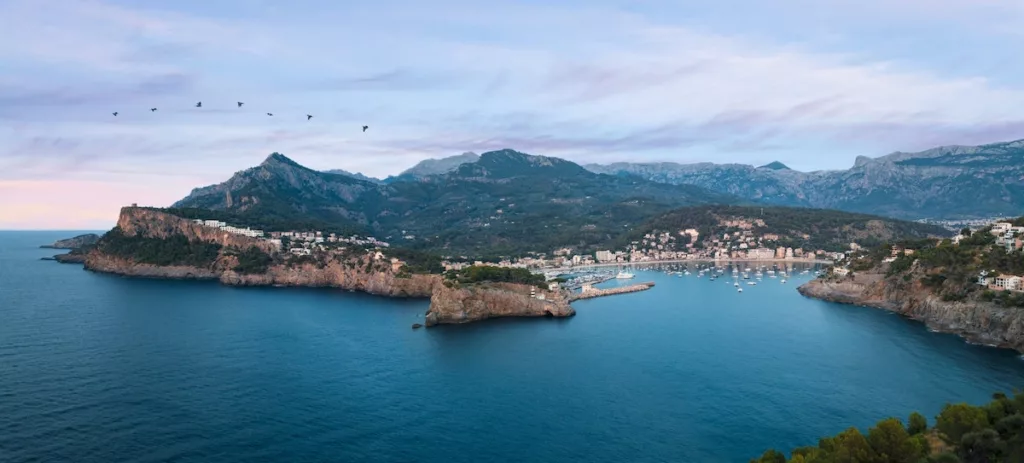 Just 30 minutes from Palma de Mallorca is the beautiful coastal town, Soller.
If you travel to Soller from Palma for a day trip, the train can be an unforgettable experience. You can travel in vintage wooden carriages with wood paneling and brass lamps.
As well as the incredible train, the views on the trip are spectacular. You will enjoy some of the best scenery on the island as you pass through the Serra de Tramuntana mountains.
7. Visit the Promenade
The promenade stretches from Portixol to Porto Pi, offering incredible beach and sea views. There are also many bars and restaurants on the way to stop for refreshments.
The promenade also provides access to the Parc de la Mar, a beautiful park with a fountain and saltwater lake.
8. Enjoy Local Delicacies
Be sure to try some of the local delicacies while here! The island is known for tapas and fresh seafood, often caught by local fishermen and served in restaurants that day.
Some must-try dishes include Paella, a classic rice dish with a variety of seafood and vegetables, and Ceviche, a dish of raw fish marinated in lime juice and spices. Another local favorite is Sobrasada, a sausage made from pork and spices.
When it comes to dessert, you can't go wrong with Ensaimada, a sweet, spiral-shaped pastry dusted with powdered sugar.
9. Visit the Markets
There are markets in Pollensa and Santa Maria on Sundays, which typically run from around 9 am to 1:30 pm. There is a Wednesday market in Sineu, and you can travel to Inca on Thursdays for their offering.
As well as fresh local produce, you will find a great selection of crafts.
10. Go to Arab Baths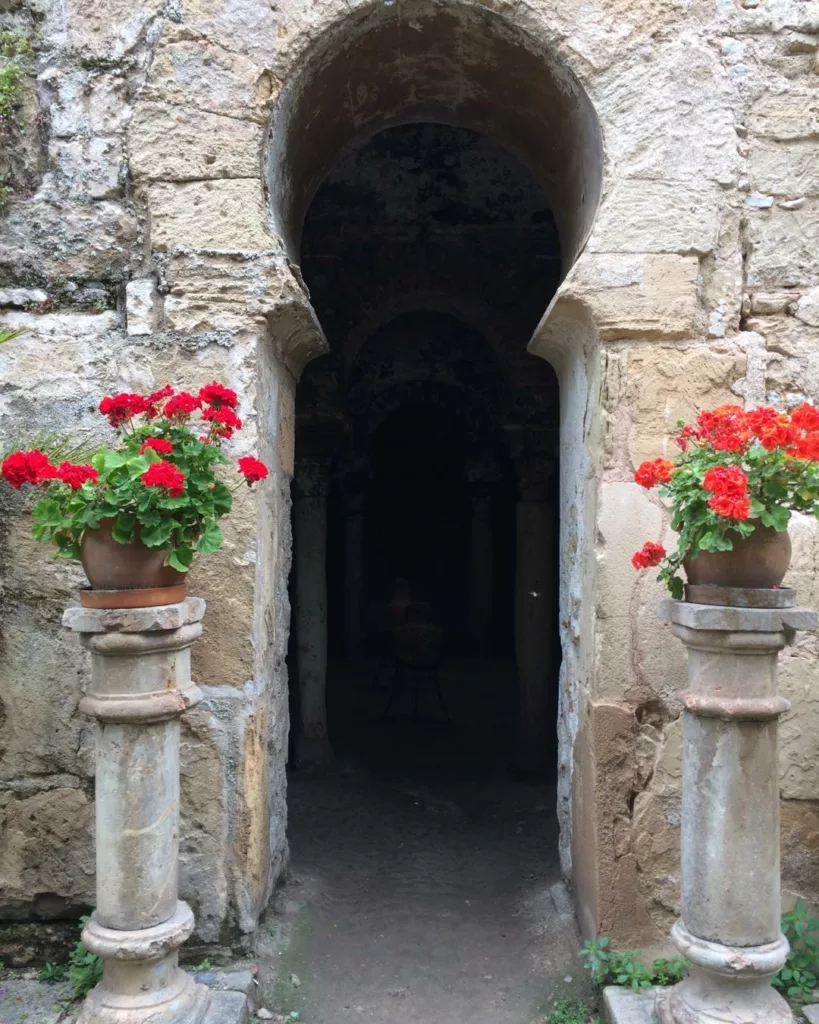 One of the most popular attractions in Palma de Mallorca is the Arab Baths.
The 10th-century Arab Baths are some of Palma's best-preserved relics of Moorish architecture. It is believed they were part of a house owned by a nobleman. The domes area is supported by several columns. Experts believe the different column designs prove that they were recycled from Roman buildings.
The Arab Baths are open from 9 am to 7:30 from April to November, and they close at the earlier time of 6 pm during the winter months.
The cost of admission is just $2.50, making it one of the most inexpensive attractions in Palma.
11. See Bellver Castle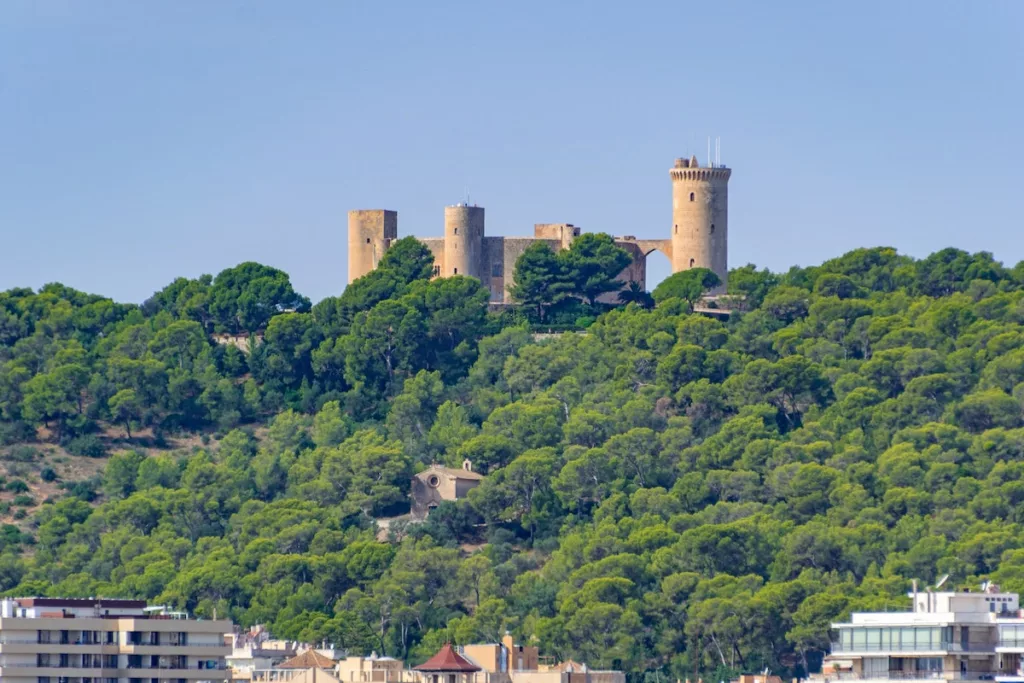 Castell de Bellver is a unique 14th-century Gothic castle built for King James II of Mallorca. The castle comprises three towers and a courtyard built over two levels in a circular shape.
Opening hours differ depending on the season. The castle is open from 8:30 am to 1 pm on Mondays from April to September and from 8:30 am to 8 pm on Tuesdays to Saturdays.
From October to March, Bellver castle is closed on Mondays and open from 10 am to 6 pm, Tuesday to Saturday. Bank holiday and Sunday openings are from 10 am to 3 pm.
Bellver Castle is free to visit on Sunday. Admission costs are usually $4 and $2 for pensioners and children aged 14 to 18. Kids under 14 get in for free.
Read also: The Best Castles to Visit in Spain in 2023
12. Hit the Beach (Finally!)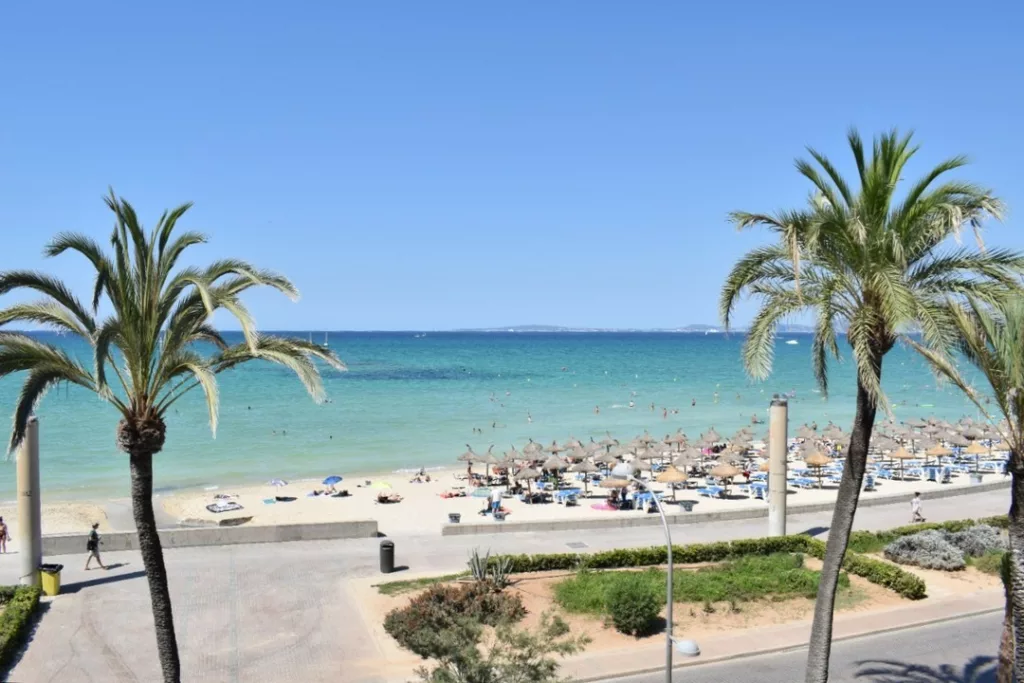 Firstly, if you are into beach leisure, you should rent a car. Seriously. Even if you stay in Palma.
Secondly, read my guide on the best beaches in Mallorca to better understand what this beautiful island offers.
Thirdly, although Palma's city beaches are not the best in Mallorca island, there are some decent ones: Calò des Grells, Ca'n Pere Antoni, es Carnatge, and Platja de Palma. Just don't be there in August, as they get really crowded.
13. Take Boat Trips
Mallorca is definitely made for people who love water sports and swimming. A great way to enjoy a different island perspective is by taking a boat trip.
Enjoy many different boat trips off the coast of Palma de Mallorca, including a glass-bottom boat trip.
14. Go for Wine Tasting
A great way to enjoy local wine and culture is by taking the Mallorca Wine Experience at Palma Old Town. You can enjoy a sample of delicious wines while soaking up the area's historic charm for around $60-$65 per person.
15. Visit Palma Aquarium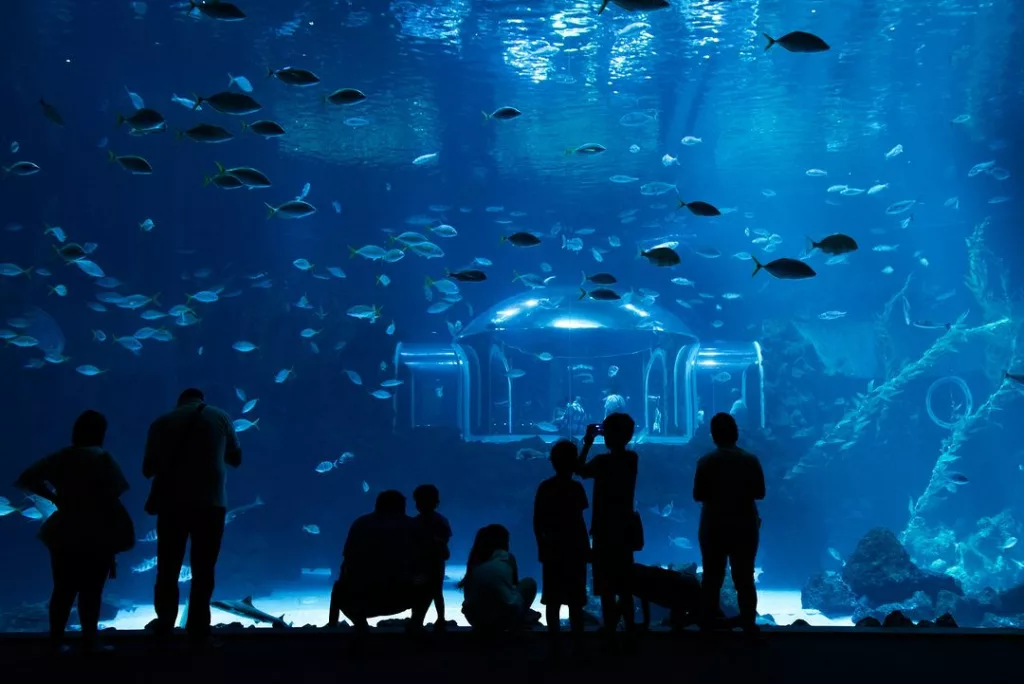 Palma Aquarium is undoubtedly worth a visit for a couple of hours.
"The Big Blue" is Europe's deepest shark tank. They put great effort into educating visitors about all the species they care for and how ecological systems are interconnected.
You can see everything from octopi and sea turtles to stingrays, jellyfish, and sharks.
Admission prices are $27.50 for anyone over the age of 12. Children aged 3 to 12 pay $17, and the aquarium is free for under two's.
Opening hours for the Palma Aquarium are typically 10 am to 5:30 pm. Seasonal and holiday adjustments are available to check on their website.
Things to do outside Palma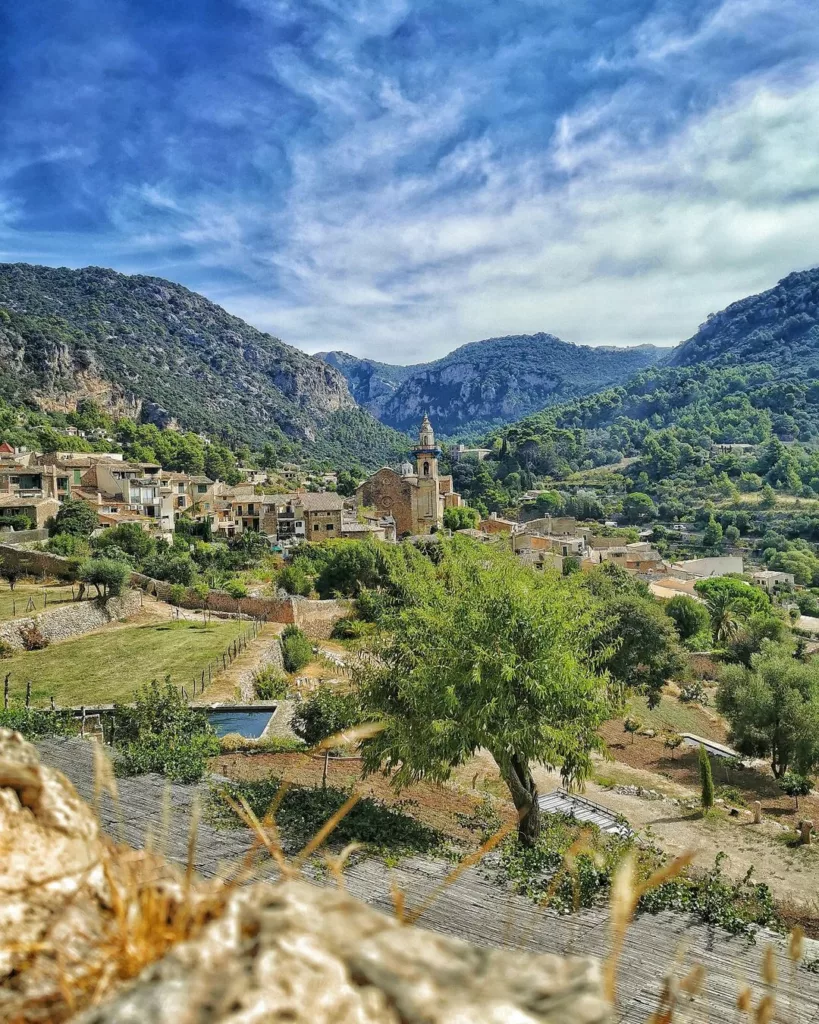 If you have some days to spare, consider visiting the following places:
Valdemossa village: There is the monastery where Chopin lived.
Deia village: For the cemetery and Cala Deia cove.
Banyalbufar: For the Cala Banyalbufar.
Soller: For the main square and the Port of Soller (you can get there by old tram). The old train that goes to Palma from there isn't worth it.
Sa Calobra: For the landscape and "Torrent the Pareis" beach.
Formentor: For the sunset and the lighthouse with a stunning view
Son Marroig: For the sunset. Get crowdy on weekends.
Es Trenc: For the turquiose water open beach.
Caló des Moro: For the iconic cove between cliffs.
Lluc Monastery.
Hiking and Biking
Coming to Mallorca and not going out of Palma would be a crime! You should definitely explore the island.
Not renting a car? There are many great spots with hiking and biking trails around the capital city of Mallorca. Here are the most popular ones:
Coll de Son Marill – Coves del Pilar – Pedreres de Son Quint
This popular hiking route near Palma, Majorca, is 3 miles long and typically takes about 2 hours to complete. The trail is a beautiful sight open to visitors all year round. It is often full of other hikers and nature lovers as it is relatively easy. See the route
Club Náutico de Cala Gamba – Club Náutico des Portixol
It typically requires only 1.5 hours to finish, making it a popular choice amongst backpackers. This scenic beach trail is open all year round. Other outdoor activities, such as fishing, paddle sports, and running, can also be done here. See the route
Caló de Sant Antoni – Playa Can Pastilla – Mirador Bartomeu Gomila
This 9-miles (14.6-km) out-and-back trail near Palma is known for its moderate difficulty level. Usually, it takes around 3 hours to complete. It is a well-frequented path for road biking, running, and walking. See the route
Where to eat in Palma de Mallorca
La Juanita Cuina Fresca
An inexpensive 3-course lunch with excellent local wine and fresh seasonal products. The spot is relatively small; book in advance.
What people say on Google: 4.6 stars, 252 reviews
Carrer de la Sala dels Flassaders, 4, 07002 Palma, Illes Balears
Raimundo Burger
An American-style restaurant. They have the best burgers in the area.
What people say on Google: 4.6 stars, 2,589 reviews
Plaça de Raimundo Clar, 14, 07002 Palma, Illes Balears
Bar España
A must-go place for tapas.
What people say on Google: 4.6 stars, 3,144 reviews
Carrer de Can Escursac, 12, 07001 Palma, Illes Balears
Marc Fosh Restaurant
A fine dining establishment in Mallorca.
What people say on Google: 4.5 stars, 804 reviews
Carrer de la Missió, 7, 07003 Palma, Illes Balears
Where to stay in Palma de Mallorca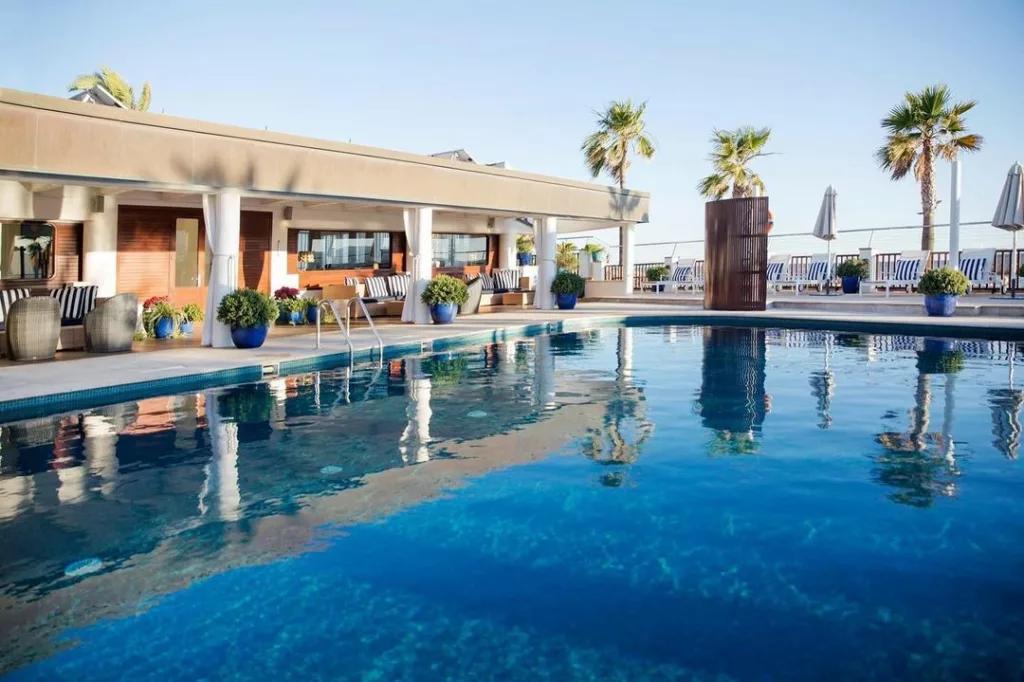 Regarding districts, consider staying in Santa Catalina (due to its proximity to the harbor and direct buses to S'arenal or Illetas beaches) or Sa Gerreria (in the Old town) for the local vibes but with fewer transportation options.
Best hotels in Palma
Frequently asked questions
Do you need to rent a car in Palma de Mallorca?
It depends on the spots you want to reach. Not mandatory, but many places are impossible to get to by public transportation. 
When is the best time to visit Palma de Mallorca?
Palma de Mallorca is a perfect, almost year-round holiday destination. The busiest times are during the summer when temperatures are hottest. This makes it ideal for sunseekers and is especially busy with European tourists at this time.
Spring and Fall both enjoy warm weather without the crowds. While it can still get busy around the most popular attractions, it is significantly less crowded than during peak summer. Mallorca enjoys mild winters, making it a great destination for travelers who want to avoid crowds. It offers a more laid-back atmosphere and is better for people that don't cope well with the heat.
Is Palma de Mallorca expensive?
Mallorca is generally considered a cheaper option than its clubby neighbor, Ibiza. Cost of living experts rates the cost of living in Palma de Mallorca as being almost 50% less expensive than living in the US. This makes it a great option for travelers that don't want to break the bank on accommodation and general costs.
What is the weather like in Mallorca?
Palma de Mallorca enjoys a long, hot summer season and mild winters. In the summer months, temperatures range from 65°F (18°C) to 85°F (29°C). In the winter months, temperatures range from 45°F (7°C) to 65°F (18°C). The average yearly temperature is around 68°F (20°C).
Is Palma de Mallorca a good destination for families?
Yes. Palma de Mallorca is perfect for family holidays. There are lots of great family-friendly hotels and attractions to enjoy in Palma.
Final Thoughts
Palma de Mallorca is an excellent destination if you want a perfect mix of culture, history, and beach leisure. From sunbathing on its stunning beaches to exploring its historic charm, there are plenty of things to do and see in this resort city.
I guess now it is your time to visit Palma de Mallorca!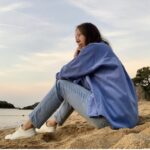 Hello, my name is Nadia.
I usually write about traveling (there are so many places to fit all the lifestyles), relocation (finding a job overseas or moving without losing an income), and living in a foreign country (adapting to a different culture and mentality). Follow me on Twitter, Facebook, Instagram, or LinkedIn!
This post might include some affiliate links. If you make a purchase through these links, I may earn a small commission at no additional cost to you. I appreciate it when you use my links to make purchases.