Things to Do and See in Menorca, Spain
Nadia Podrabinek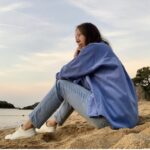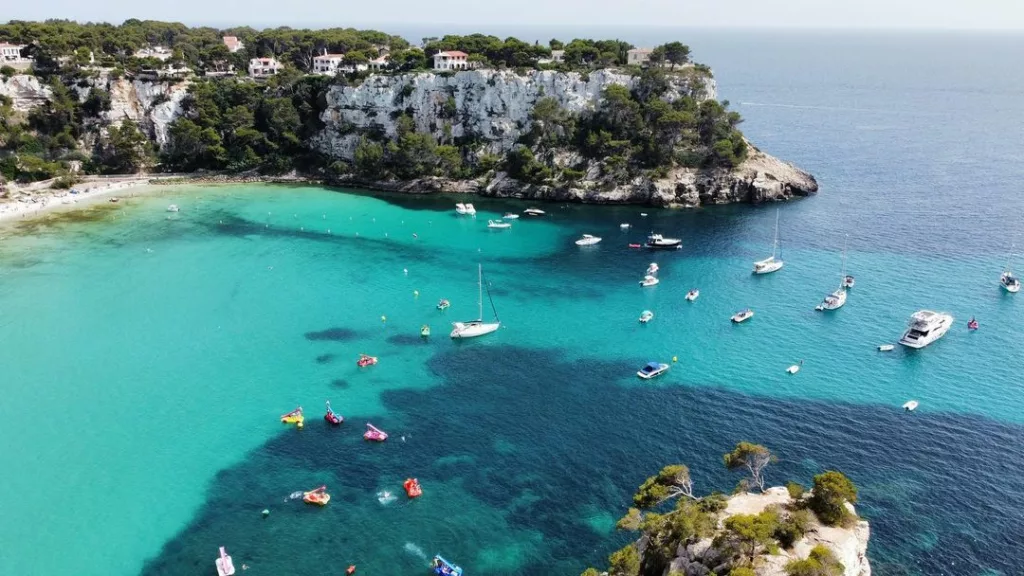 Menorca is a "minor" island that is often overlooked by travelers (in favor of a bigger one, Mallorca).
However, Menorca is a hidden treasure that surprises even experienced travelers: From its crystal clear waters and white sand beaches to its fascinating archaeology, its slow-paced paradise is a must-visit!
The name Menorca actually translates to "smaller land." But do not let that fool you – this island is packed with things to do and see. You can go hiking, explore the island's untouched beauty, indulge in Spanish cuisine, and try different water sports.
In this post, I will show you the variety of things to do and see in Menorca so you can choose whichever suits you most.
---
Key takeaways
Menorca is ideal for a quiet vacation. It is definitely not a party vacation spot (compared to Ibiza or Mallorca).
It is a small island where you can visit multiple locations in just one day, making the most of your visit.
The island is full of history and feels "untouched."
Explore several ancient ruins, including megalithic stones and Santa Agueda's castle.
Menorca's beaches are gorgeous. Some must-see beaches include Cala Macarella and Son Saura Beach.
Try "Caldereta de Llagosta" (Lobster stew).
The island does not feel touristy.
You'd better rent transport. The smaller, the better.
---
Where is Menorca
One of the seven Balearic Islands, Menorca is the most eastern one. It is located in the Mediterranean sea, 132 miles (215 km) from Barcelona and 33 miles (55 km) from its touristy neighbor Mallorca.
The island offers 134 miles (216 km) of coastline, ranging from the soft sandy beaches in the south to the rugged red coast in the north.
Menorca 4K Drone Footage:
How to get to Menorca
Traveling to Menorca is easy and convenient, as you can reach it by quick flight or pleasant ferry ride. While plane trips are shorter, I recommend taking a ferry from Barcelona to the island for a more enjoyable experience. It is also helpful if you rent a car.
Flying to Menorca
You can fly directly to Menorca's airport, Aeropuerto de Menorca, from major European cities (London, Paris, Amsterdam, etc.) and from several cities in the US, such as New York, Chicago, Washington, and Miami (all with a stop in Madrid).
Alternatively, you can visit Barcelona and take a connecting flight to Menorca.
Ferry
Another option is to take a ferry from Spain's mainland or other nearby islands. Ferries take around 4-8 hours, depending on the port arrival and type of vessel (conventional overnight or high-speed). Taking a ferry is a great way to see the beautiful Mediterranean Sea.
The most commonly used ferry route is from Barcelona to the ports of Menorca. Daily ferry crossings are usually run by three operators: Baleària, GNV, and Trasmediterránea.
14 Best things to do in Menorca
There's certainly no shortage of beautiful spots to explore and things to do around the island. Here are a few top things to do and sights to see when visiting Menorca.
Helpful tip Rent a car or motorbike to access all the exciting spots and get the most out of your trip.
1. Visit the capital city of Mahón/Maó Port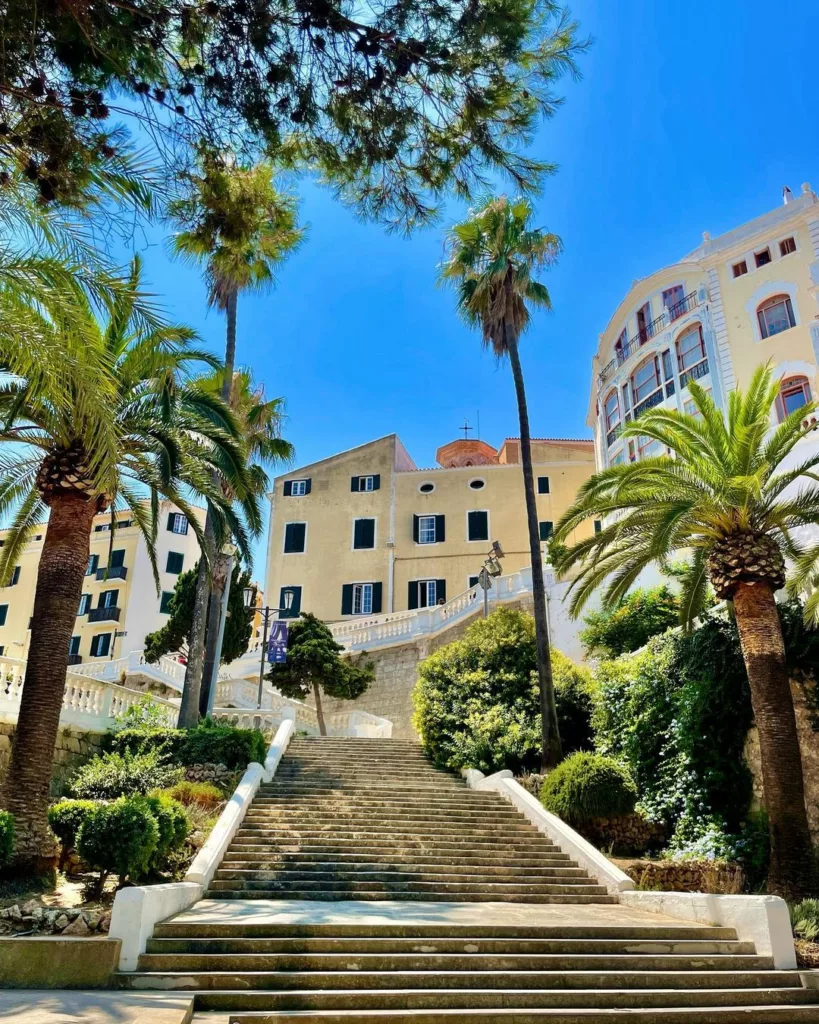 Mahón (a.k.a Maó) is the capital city of Menorca. On arrival, you will first see its enormous port, which stretches almost 4 miles (6 km) in length.
But that should not scare you off. The city offers many historical sites such as the 1708 Fort Marlborough and St Francis Church, La Mola Fortress with its underground tunnels, stunning beaches like Cala Mitjaneta and Son Bou Beach, traditional tapas bars, and breathtaking sunsets at Es Grau marina.
If you are a nature lover, visit Punta Prima Nature Reserve to get your dose of Spanish wildlife.
Other top attractions:
Stroll through the Old town
Hop on a yellow catamaran tour
Visiting the Museo de Menorca, a 17th-century monastery that charts the island's history.
2. Explore the island's towns
Menorca is home to several charming villages worth exploring during your trip to the island. These villages offer a glimpse into traditional Menorcan life. They are known for their narrow streets, traditional architecture, and local museums and churches.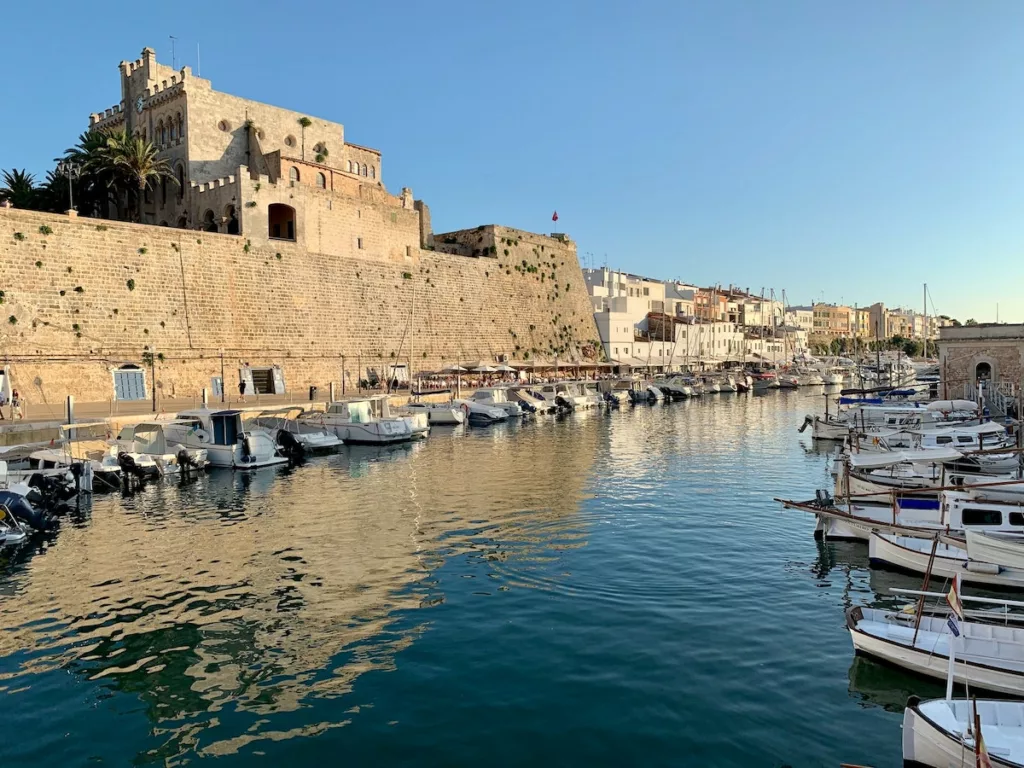 For example, the old town Ciutadella is a must-visit if you enjoy cobbled streets with cafes and cathedrals. Once the island's original capital, Cuitadella sits on Menorca's west coast and offers some of the most beautiful sights of the whole island.
The village lives up to its nickname, "Vella i Bella" (Old and Beautiful). It Is home to many important buildings and ancient palaces, which line Plaça des Born's main square.
Another small town is Fornells, on the island's north coast. This seaside village is home to several attractions, such as San Antonio castle (Castell de Sant Antoni), Cape Cavallería, and the 19th-century watchtower.
However, the main attraction of Fornells is its food. Menorcan cuisine is best represented in Fornell's restaurants, where you can try one of the star dishes of Menorcan gastronomy, lobster stew.
Alayor and Es Grau are also very nice towns you should visit.
3. Hit the beach
One essential fact about Menorcan beaches: There are no massive resorts/hotels, so the beaches feel untouched and non-touristy.
Just take a look at these pictures. Isn't it a beach paradise?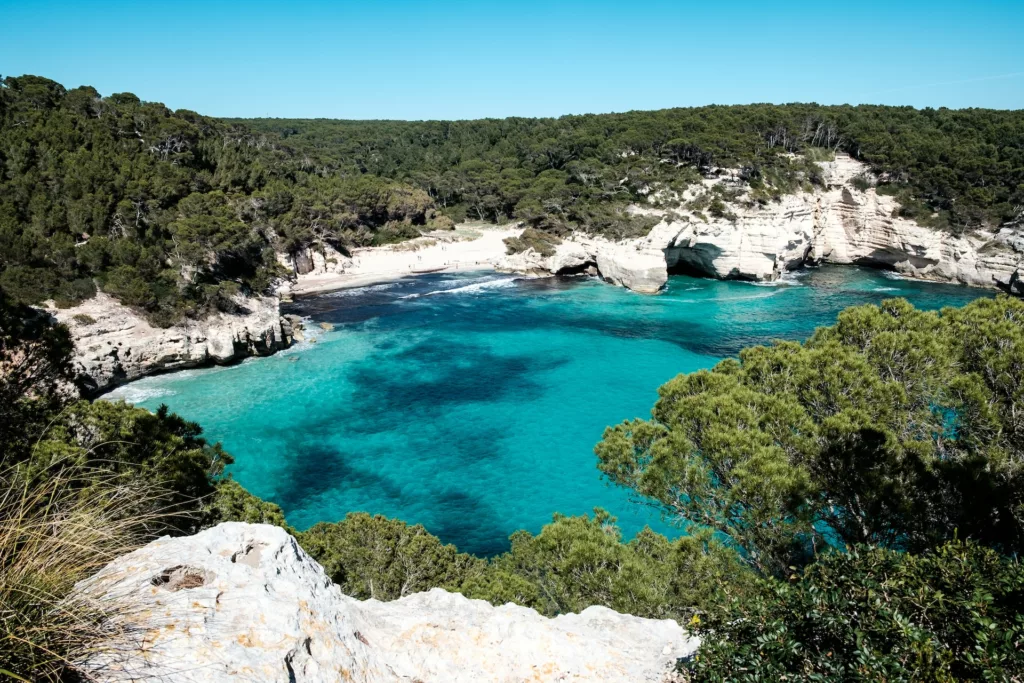 What you will definitely like about beaches in Menorca:
White fine sand
Pine-fringed bays
Hidden coves
Some of the most popular beaches on the island:
Cala Macarelleta (my favorite one)
Cala Mitjana
Cala Galdana
Cala Turqueta
Cala Pregonda (the locals go here)
Cala Rafalet
Cala Presili
Cala Alcaufar
Cala is the Spanish word for cove/creek.
In addition to swimming and sunbathing, there are several water sports activities that you can enjoy on Menorca beaches.
If you are into snorkeling, it is better to head to the island's northern part – you might see many fishes, eels, and octopuses.
Paddleboarding or kayaking is another great option, especially if the waters are calm.
4. Cruise Menorca's waters on a boat tour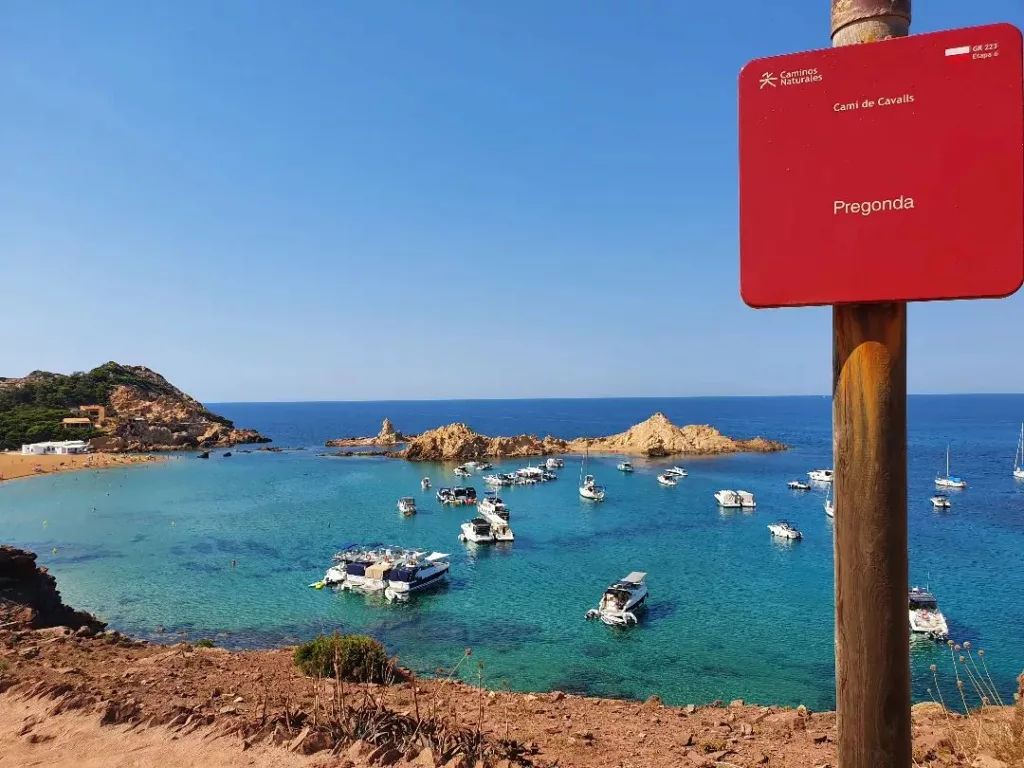 The great thing about Menorca is that there are activities for every kind of traveler. So if exploring the island's waters by kayak or paddleboard is not your thing, trade up for a boat trip.
There are several boat tours available in Menorca, ranging from tours of the island's coast to trips to nearby islands.
Two popular options are the half-day boat trip along the south coast of Menorca and a journey through the coves of northern Menorca. Both tours include time for swimming and water sports. You can also enjoy a scenic route past secluded coves and beaches, many of which are difficult to access from land.
5. Go hiking or biking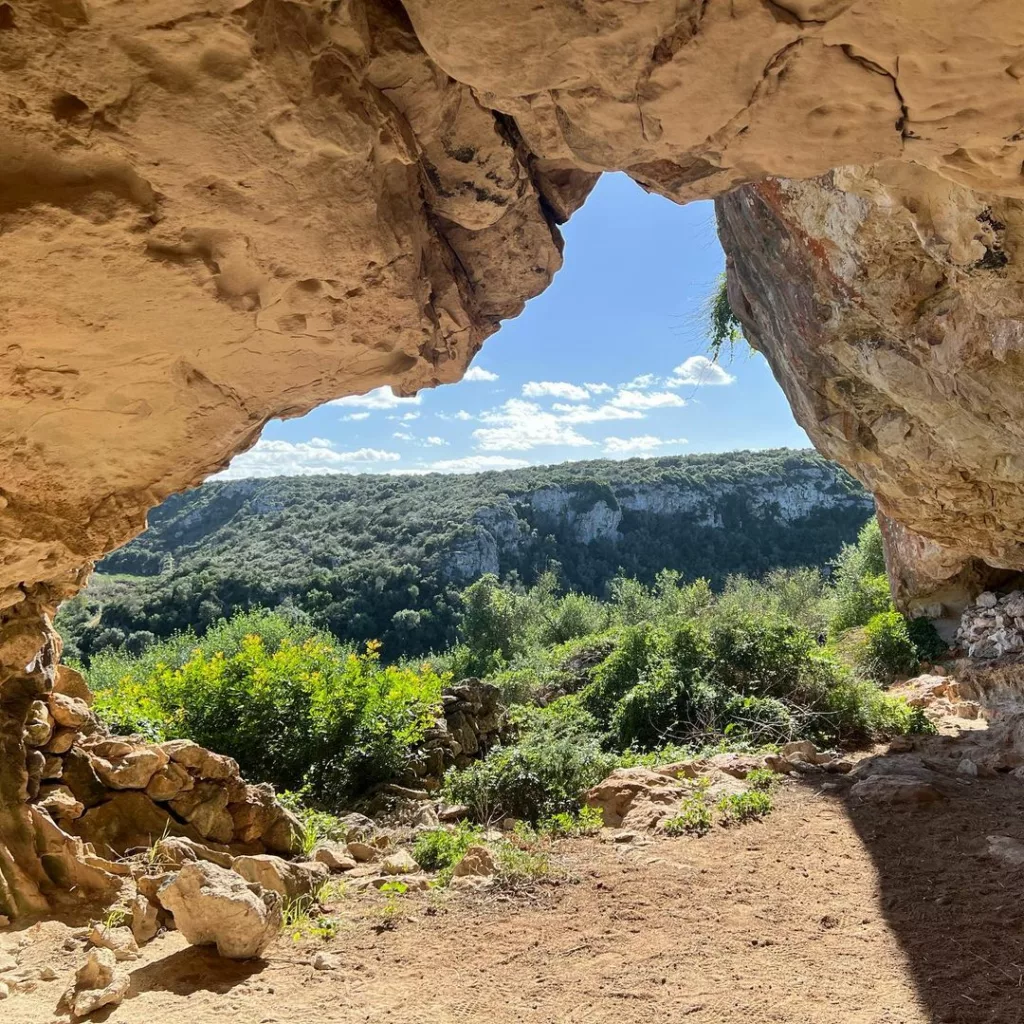 On Menorca, you are destined for at least long walks. If you are into outdoors, hiking trails await you, offering various routes, from easy to challenging.
Camí de Cavalls is the most popular trail in Menorca. It is a 116 miles (186 km) circular route along the island's coastline. This trail offers a chance to see the island in all its beauty and is suitable for hikers and bikers of all levels. You can do the part of the trail until you find some lovely and secluded coves.
Helpful tip You can choose any stage to start the Camí de Cavalls route here.
Another popular destination is Parc Natural de s'Albufera des Grau. It is a quiet nature park with a scenic lake that forms the island's Biosphere Reserve core. There are also several hiking trails in s'Albufera des Grau, ranging from easy walks to more challenging hikes and bike rides.
6. Visit a market
Besides its gorgeous beaches and enchanting landscapes, Menorca is also a great place to shop! Across the island, you will find an assortment of flea markets open every day of the week. These markets offer various products, from agri-food items to arts and crafts.
One of the most popular markets in Menorca is the Mercat de Sant Nicolau in Mahón, the island's capital city. This market is held every Sunday morning, where you can find everything from jewelry and leather goods to Menorcan cheese and gin.
During the summer evenings (on the third week of July), Es Mercadal market exudes the charm and character of Menorca. The atmosphere is relaxed and authentic, with various local crafts available for purchase and the delicious aroma of local delicacies filling the air. This is also the perfect place to get a pair of Menorquina avarcas (sandals).
7. Go horseback riding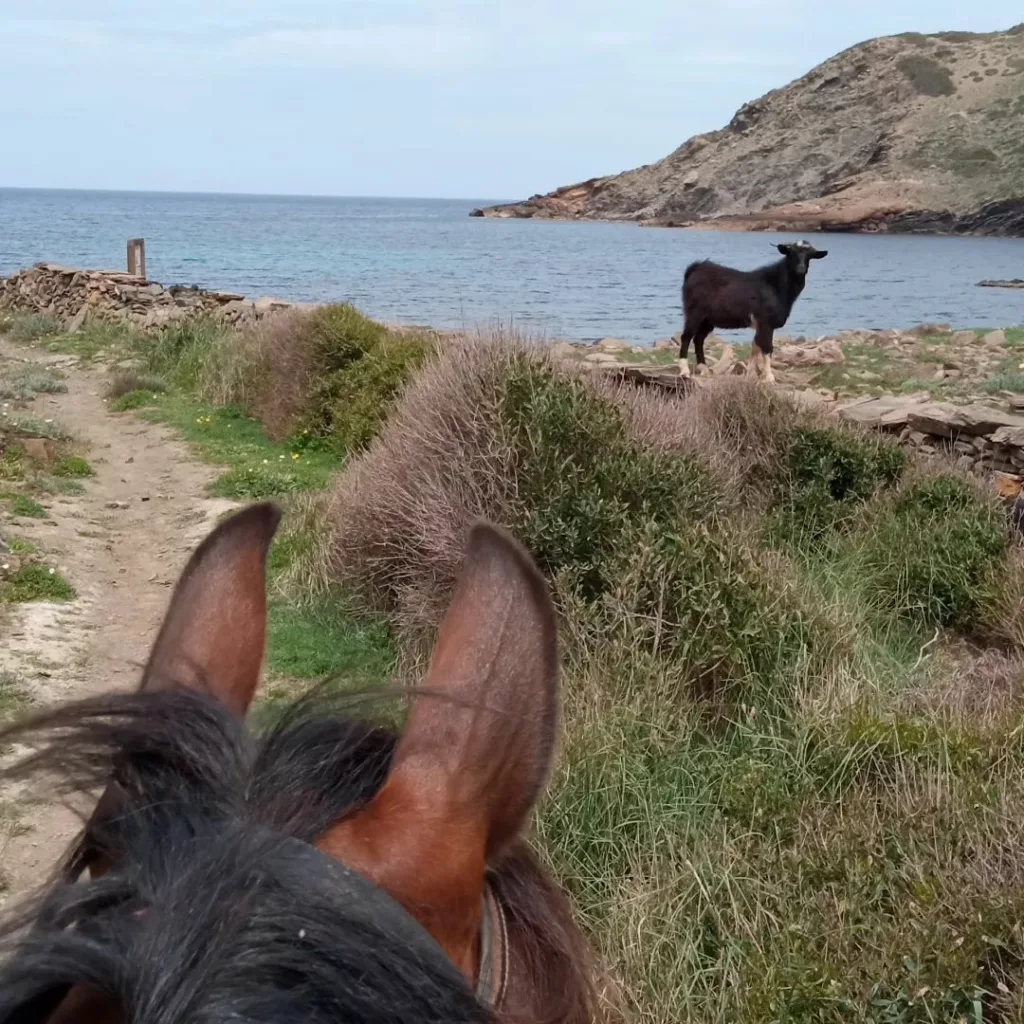 Menorca is an island with a rich equestrian tradition, and horseback riding tours are a popular activity for travelers.
A horseback riding tour is a delightful way to discover the beauty of Menorca, following peaceful rural roads and trails through pine forests to serene beaches. There is a special magic to sitting atop magnificent black Menorquín horses, trodding through the shallow waters as the sun sets.
There are a variety of tours available, varying in length from a couple of hours to a full day.
One option is a scenic ride along the coast, offering breathtaking views of the sea and the opportunity to explore hidden coves and beaches. For a more immersive experience, guided tours of the island's natural parks allow you to discover Menorca's diverse flora and fauna.
When choosing a horseback riding tour, you must consider your experience level and physical fitness. Many tour operators offer rides for all skill levels, so communicate your abilities and concerns. It is also a good idea to dress appropriately, with comfortable clothing and closed-toe shoes.
8. Visit a museum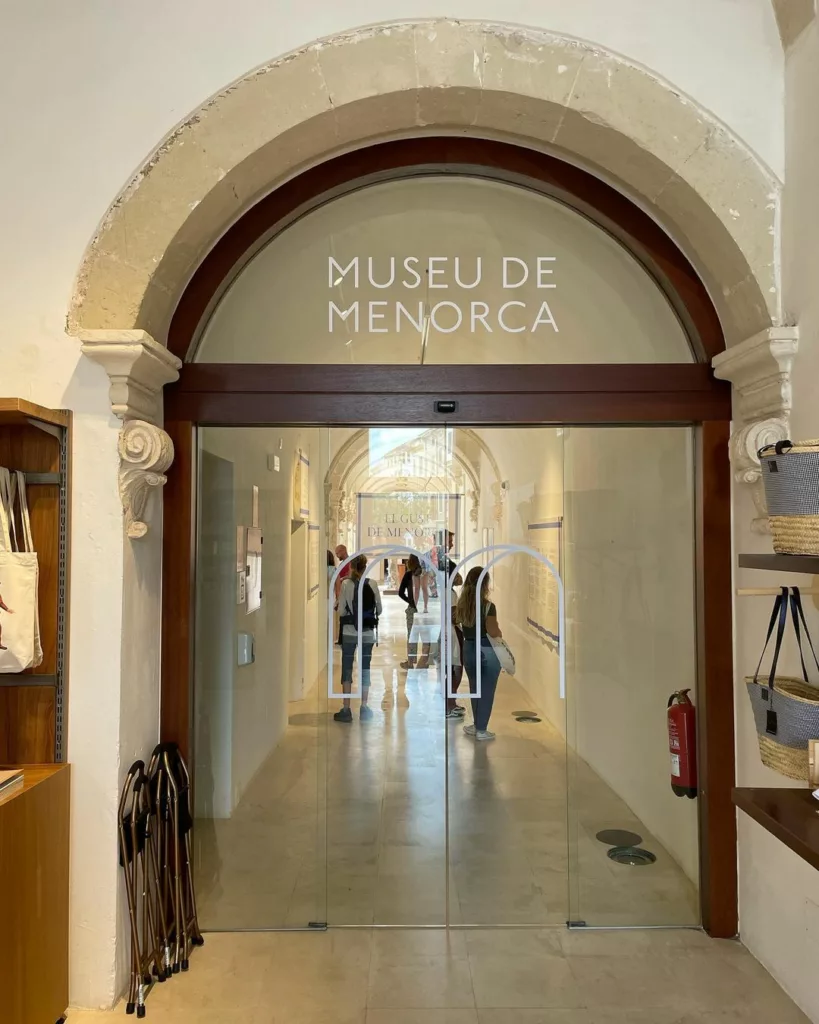 Located in the capital city of Mahón, Museo de Menorca offers a comprehensive overview of the island's prehistoric past to the present day. Housed in a beautiful Baroque-style convent building, Menorca Museum is brimming with archaeological, cultural, and artistic artifacts.
Another must-visit is the Binissuès museum, with exhibits dedicated to rural and noble family life. The farmhouse museum offers a glimpse into the daily life of farming families. The manor house museum provides insight into the life of nobility on the island.
Additionally, the Museum of Natural Science of Menorca is on the same property and boasts a collection of over 8,000 species.
9. Spend a day at Splash Sur Menorca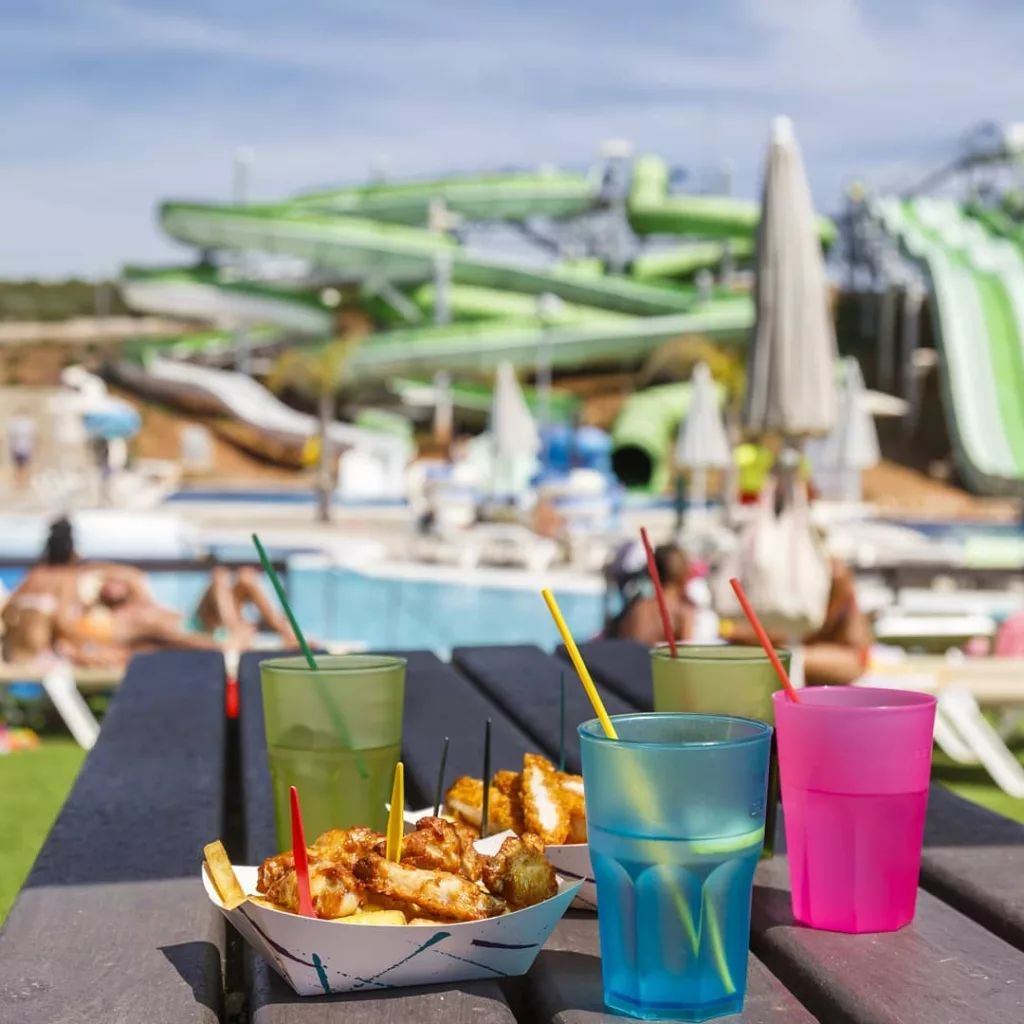 If you are heading to Menorca with little ones, consider visiting Splash Sur Menorca. This waterpark is a great destination for families.
Splash Sur Menorca is located on the south-easterly tip of the island. The waterpark is brimming with entertainment. You can lounge in one of the many swimming pools. Chill out on the lazy river. Or get your blood pumping down the high-velocity Kamikaze waterslide.
Splash Sur Menorca also offers a variety of food and beverage options, an adult-friendly relaxation zone with loungers, and a Jacuzzi pool.
10. See the ancient ruins of Menorca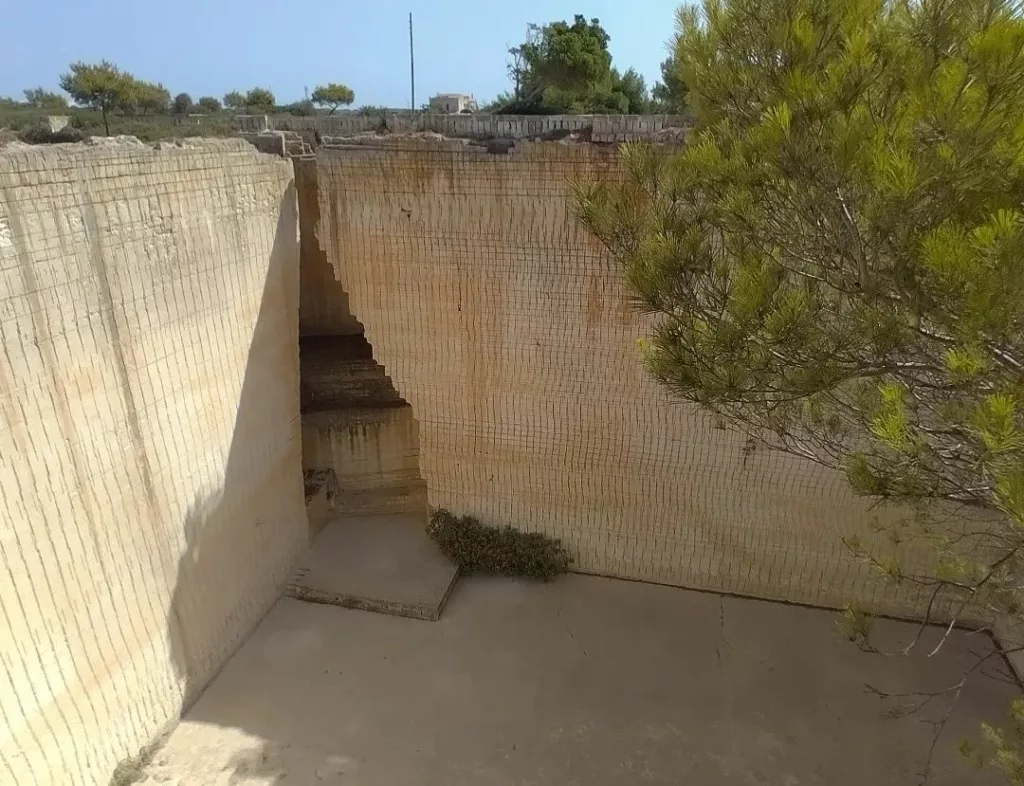 Some of the most famous ancient sites include Torre d'en Galmes and Cala Morell Necropolis.
Torre d'en Galmés is a must-visit destination: It is a well-preserved Talayotic village that dates back to the Iron Age, featuring several megalithic structures, including dwellings, tombs, and defense towers.
Another fascinating site is the Necropolis de Cala Morell, located in Ciutadella. This pretalayotic archaeological site features several ancient tombs carved into the cliffs. These tombs date back to the Phoenician and Roman periods and offer a unique look at the burial practices of these cultures.
11. Get a taste of local cuisine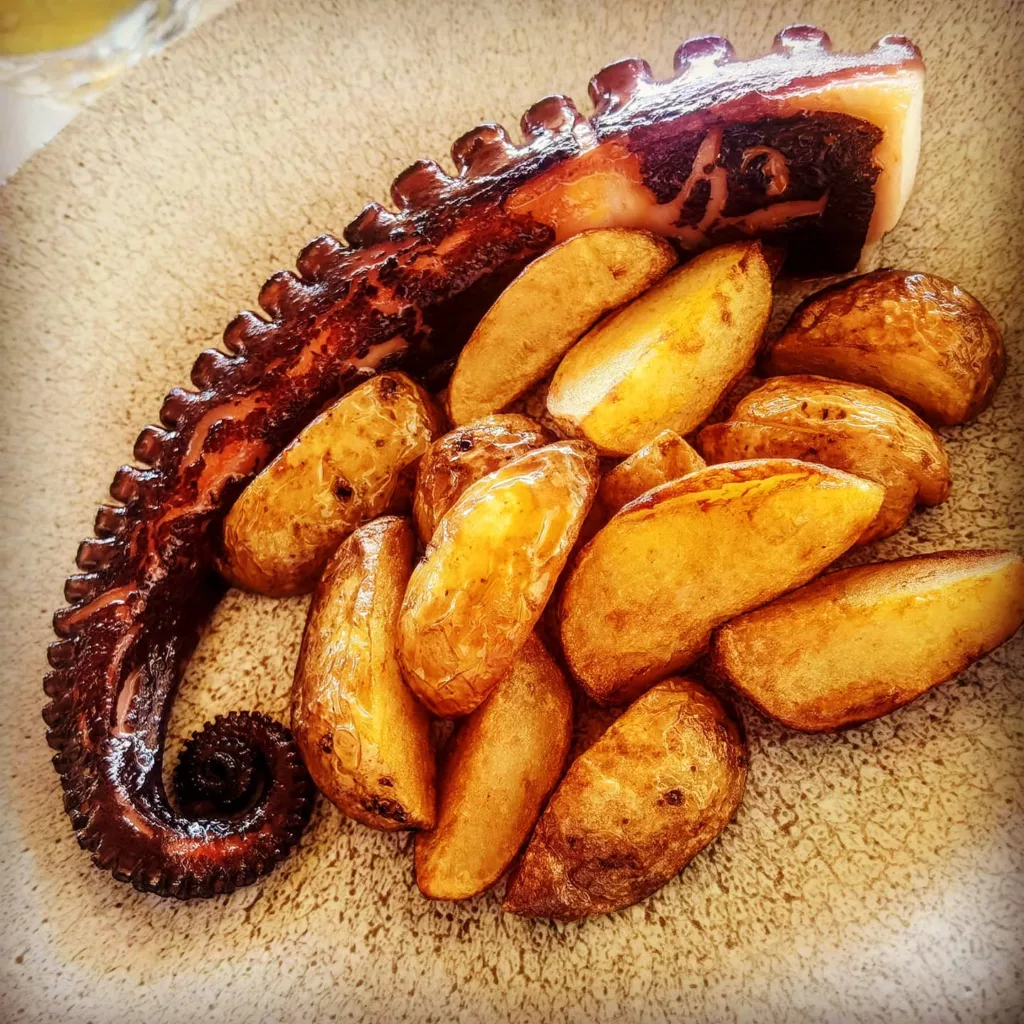 Okay, now what's on the Menorcan menu?
Local cuisine is just amazing! Try Caldereta de Langosta, Dorada a la Menorquina, Sobrasada (meat sausage), juicy squid, tasty mullet, plump prawns, and flavorful mussels.
The island also boasts a rich dairy industry, thanks to the introduction of British Friesian cattle in the 18th century. Menorcan dairy products are particularly delicious and well-known, with Mahon cheese being a standout among them.
As for the drinks, Menorca's own production of gin should not be missed. The Pomada Menorquina cocktail is also a good thing (it is ⅓ of gin and ⅔ of lemonade. Although there is another version of the drink made with natural lemon juice, water, and sugar).
12. Observe Menorca from Monte Toro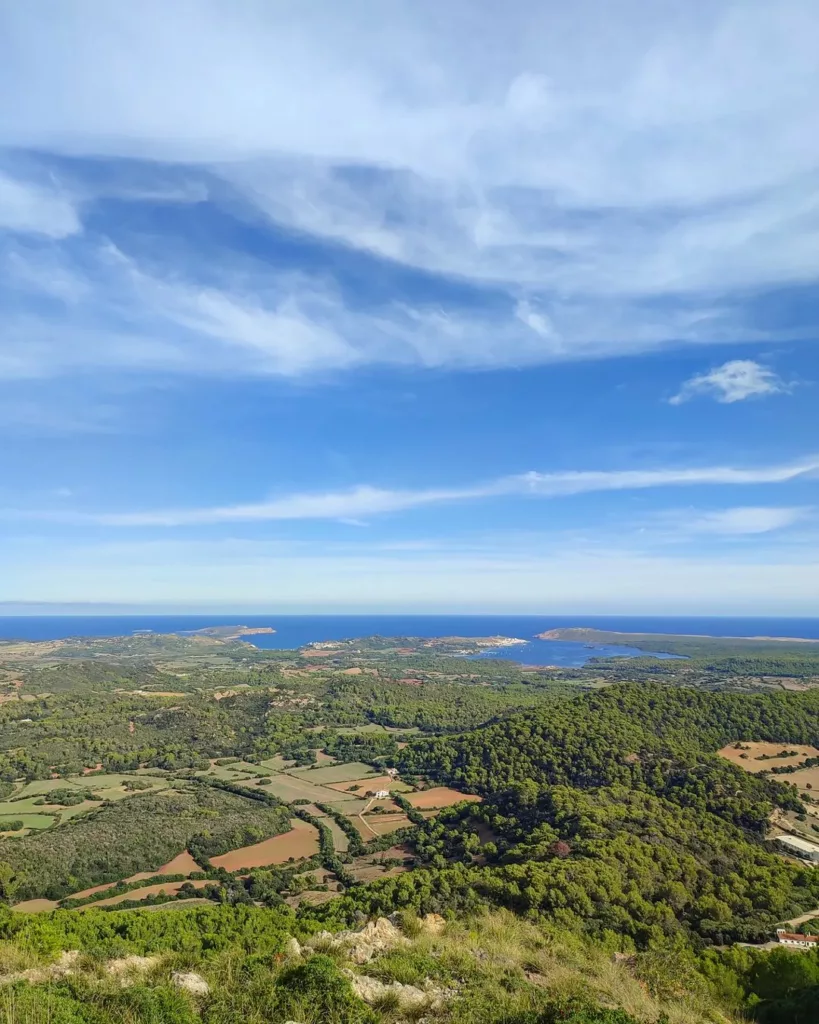 One of the best ways to take in the natural beauty of Menorca is by visiting Monte Toro, the island's tallest mountain. At 1,175 feet (358 meters), Monte Toro offers breathtaking views of the surroundings.
The mountain is easily accessible by car. There are also hiking trails that lead to the top, where you can take some Insta-worthy pictures.
The hike is not considered too challenging and can be done in around 1-1.5 hours – the fantastic views are well worth the effort.
At the summit of Monte Toro, you will find the 17th-century Sanctuary of the Virgen del Toro, a church dedicated to the Virgin Mary. The church is open to the public and offers a peaceful spot to take in the views and learn about the island's religious history. The summit also has a cafe, gift shop, and restrooms.
13. Sip a sunset drink at Cova d'en Xoroi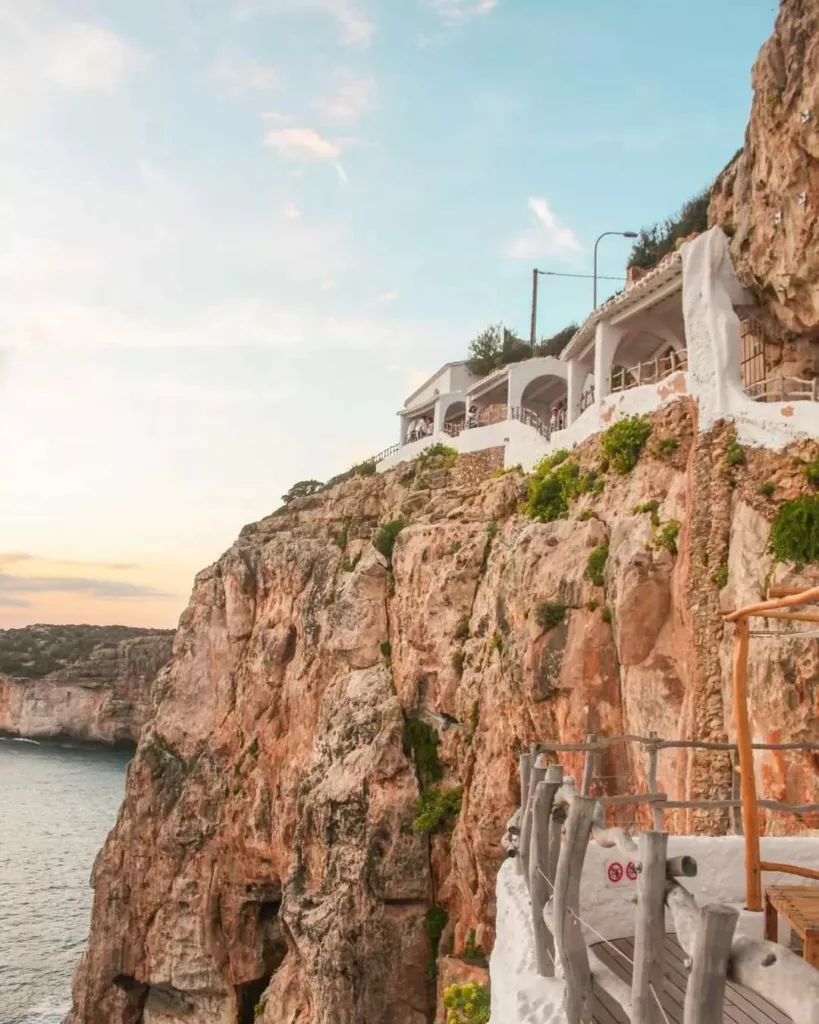 Cova d'en Xoroi is a sundowner's spot hewn out of the cliffs along the island's south coast in Cala en Porter.
This Menorca cave bar is housed in a series of caverns and terraces built into the cliff face. Especially after the sun has set, it offers a unique and otherworldly atmosphere.
Suppose you're looking to enjoy the sunset views from one of the terraces at Cova d'en Xoroi. In that case, I recommend reserving a spot in advance. Once the sunset spectacle is over, you can head inside the cave to the disco grotto and dance the night away.
Helpful tip The bar closes in winter and opens in the middle of March. Check the opening hours at their website.
14. Go sea kayaking along the coast
Kayaking along the coast of Menorca is an excellent way to discover the island's hidden coves and escape the summer crowds.
It is an affordable, accessible, and gratifying activity that offers a unique perspective and the ability to explore hidden beaches and coves, such as Cala Galdana.
Exploring the north coast marine reserve by kayak also means excellent spots for snorkeling and scuba diving.
Frequently Asked Questions
Menorca or Minorca?
Menorca is both the Spanish and Catalan names (as opposed to what other travel bloggers say). At the same time, Minorca is a rare synonym, the older English name for the island. Anyways, the correct spelling is Menorca ("min-OR-kə").
Menorca vs Mallorca, which one to choose?
Mallorca is bigger, more vibrant, and more widely known, while Menorca is smaller and more relaxed. Mallorca has spectacular mountains and beaches, lots of history and good gastronomy. At the same time the housing prices are absurd and it is very crowded in summer. Menorca is less of all of that but more authentic. In the end, it is up to you!
Do I have to speak Spanish in Menorca?
While it is always helpful to know some Spanish when traveling to a Spanish-speaking country, it is not essential in Menorca. English is widely spoken on the island, especially in touristic areas, so you should easily communicate. However, knowing some basic Spanish and Catalan phrases can make a difference in more rural and local areas. Learning key words like hello, how are you, please, and thank you is always good before you travel.
What is the best time of year to visit Menorca?
The best time to visit Menorca depends on what you're looking for in a holiday. May to mid-July is the best time to visit if you want to enjoy the beaches. In July-August, the island gets crowded and loses its tranquil vibes
See you next time, beautiful Menorca!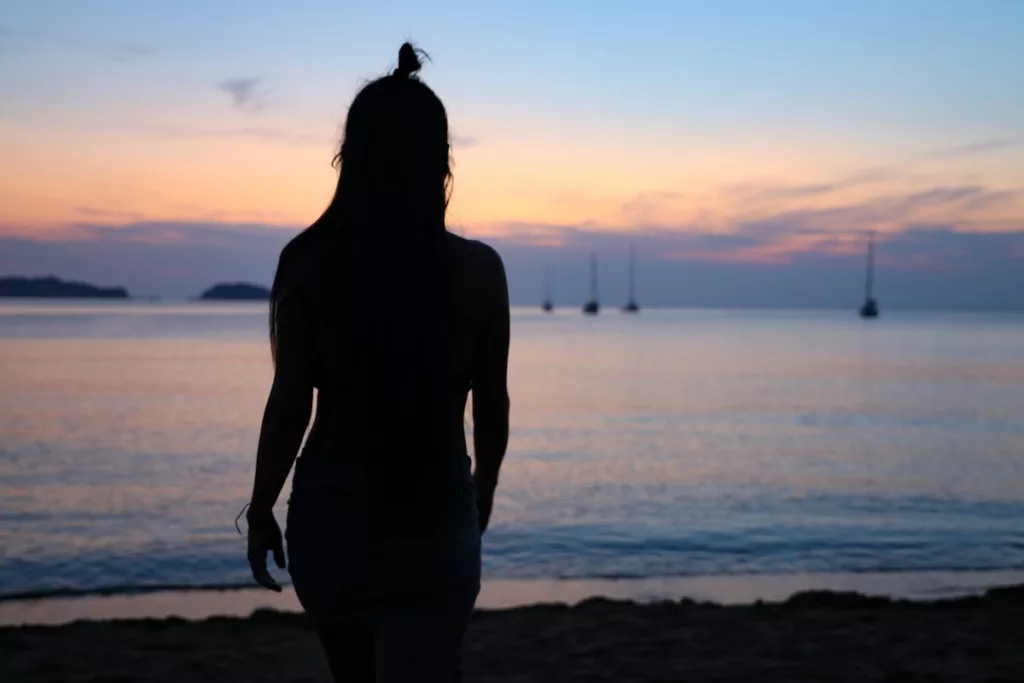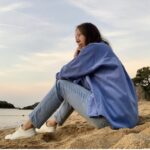 Hello, my name is Nadia.
I usually write about traveling (there are so many places to fit all the lifestyles), relocation (finding a job overseas or moving without losing an income), and living in a foreign country (adapting to a different culture and mentality). Follow me on Twitter, Facebook, Instagram, or LinkedIn!
This post might include some affiliate links. If you make a purchase through these links, I may earn a small commission at no additional cost to you. I appreciate it when you use my links to make purchases.