26 Pros and Cons of Living in Valencia, Spain
Nadia Podrabinek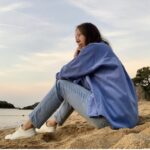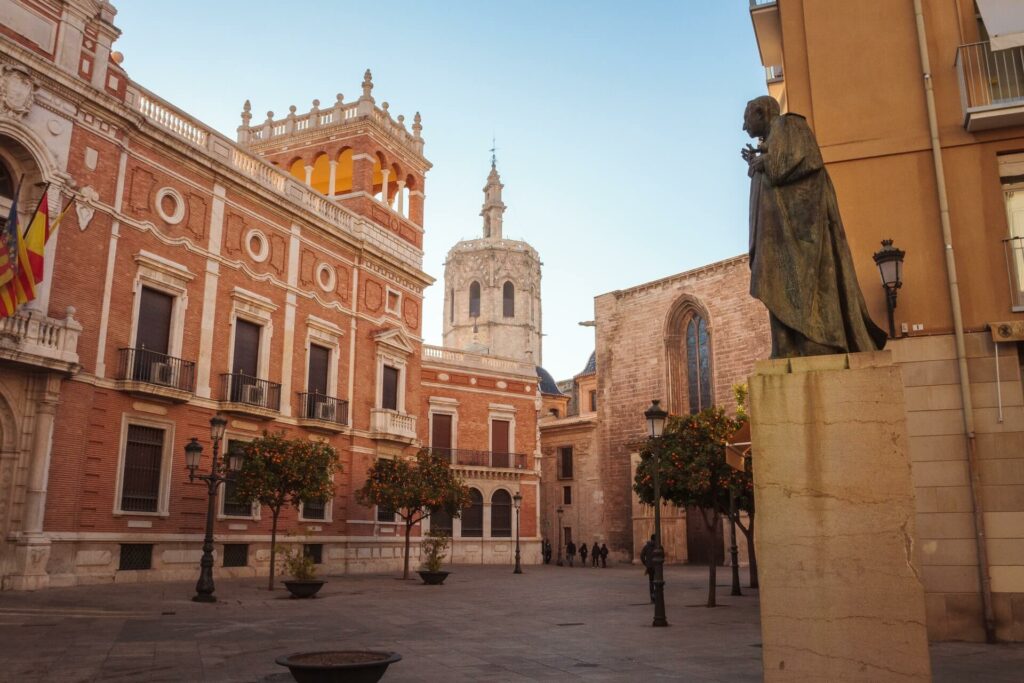 Valencia is the third-most populous city in Spain and the capital of the Valencian autonomous community. The city is known for its wide sandy beaches, beautiful parks, bike lanes, architecture, Valencian paella, historical center, and numerous festivals (including Las Fallas in the spring).
After the Covid-19 pandemic, the city recovered as a traveler's attraction and relocation spot for expats, remote workers, and digital nomads.
The city is very different from neighborhood to neighborhood, so many newcomers express controversial opinions on the pros and cons of living in Valencia.
I've been living here for more than 4 years and went through various stages of relationships with the city, from falling in love and being romantic to having rational and unbiased point of views.
Read also: Best areas to stay in Valencia
If you want to move to Valencia, you need to weigh these pros and cons thoroughly. I did exactly the same thing, and it really helped me decide (I manually filled a two-column list of paper with all the advantages and potential disappointments before moving to Valencia). It works well, take my word for it!
Let's start with the positives.
Pros of living in Valencia
1. Mediterranean Sea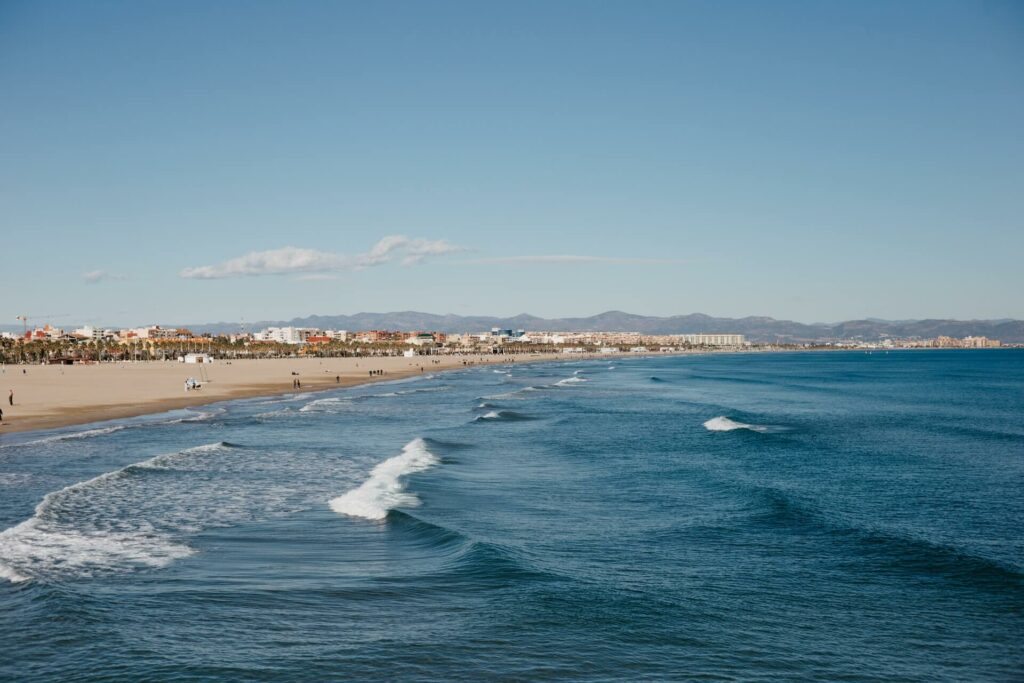 The Mediterranean sea is very calm here most of the time. The water temperatures allow you to go swimming from mid-May until late October.
There are many beautiful beaches with fine golden sand, parking spaces, and cafes. The majority of Valencian beaches are relatively shallow and suitable for families.
The beaches become a bit crowded in August when many Spanish people go on vacation, but it's still relatively easy to find a spot on the beach. You just need to come earlier in the morning (as most Spanish people come between 11 a.m. – 12 p.m.), so you can enjoy your moments before it gets crowded.
There is also a dog beach near the Valencia Port and some other distant and less touristic beaches on the city's outskirts.
You can check out my guide to beaches in Valencia. 
2. Seafood & Paella
Where there is sea, there is seafood. The Mediterranean sea has been generous with seafood for ages. Although it becomes less populated with animals each year, there is still enough seafood, and it's affordable. You can eat codfish, tuna, salmon, oysters, anchovies, lobster, octopus, squids, shrimp… should I continue?
Paella is another famous local food. Almost every restaurant serves various types of paella, including Valencian paella, made with chicken, rabbit, and green beans. There is also another local type of paella, Fideuá, made with short noodles instead of rice.
Locals adore paella, and they eat it for lunch every weekend (and remember—paella is not for dinner, and here I explain why).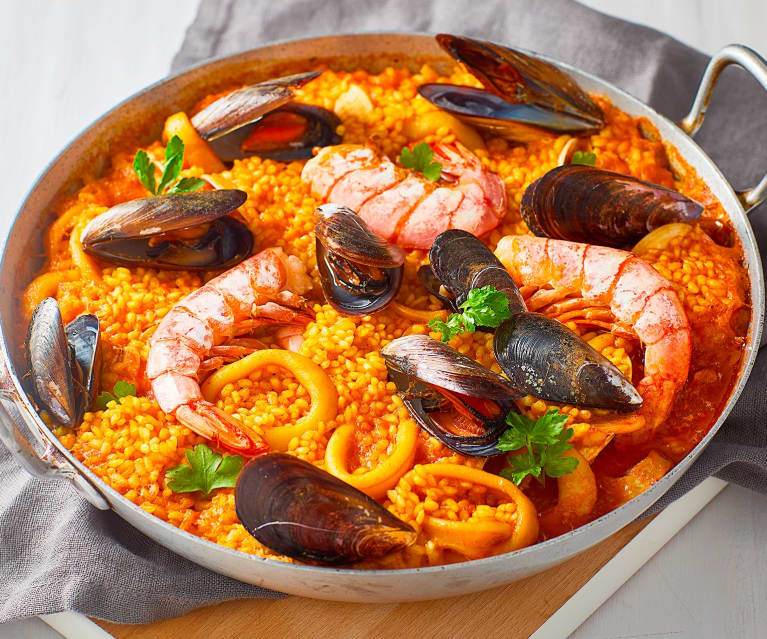 3. Weather
It is not too hot and humid in Valencia as you might expect. The average temperature during summer months (June-August) ranges from 66ºF (19°C) to 86ºC (30°C), occasionally reaching up to 95ºF (35°C).
Surprisingly, temperatures can get very low in the winter, but thankfully there is no snow… well it hasn't snowed in a long while. And it was surely an anomaly back in the day.
Temperature in Valencia, °F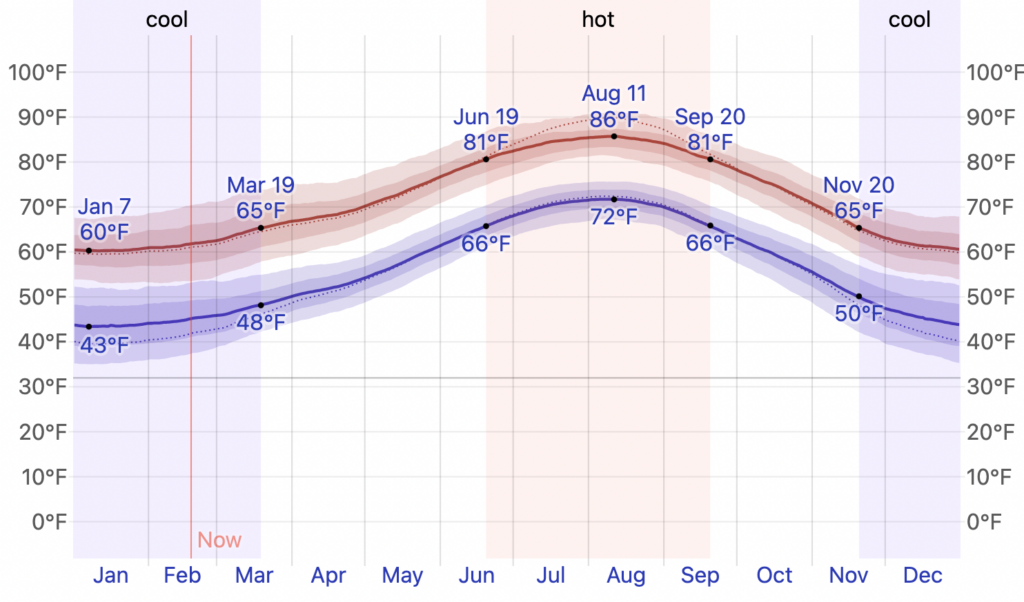 Temperature in Valencia, °C

It might be windy in January, it might be rainy for a couple of weeks in March and April, and it might be hot in July.
But overall, the climate in Valencia is mild and very comfortable all year round.
4. Mountains are close enough
The city is flat, and it is very comfortable to walk, drive, and go across the neighborhoods. The only misfortune—there is no mountains nearby.
If you want to explore mountain trails, you need to take a 40-50 minutes car drive towards Madrid, Castellon, or Alicante, and that's it.
But is it a misfortune? I think it's good for city habitants. You're not exhausted by walking up and down the hills in the Sun, and you can easily enjoy the nearby mountains if you want. Just hop on car for a little journey.
You can also observe the mountains from your balcony (if you have one), which is a good thing—the sun goes down behind them, and I watched so many beautiful sunsets here in Valencia!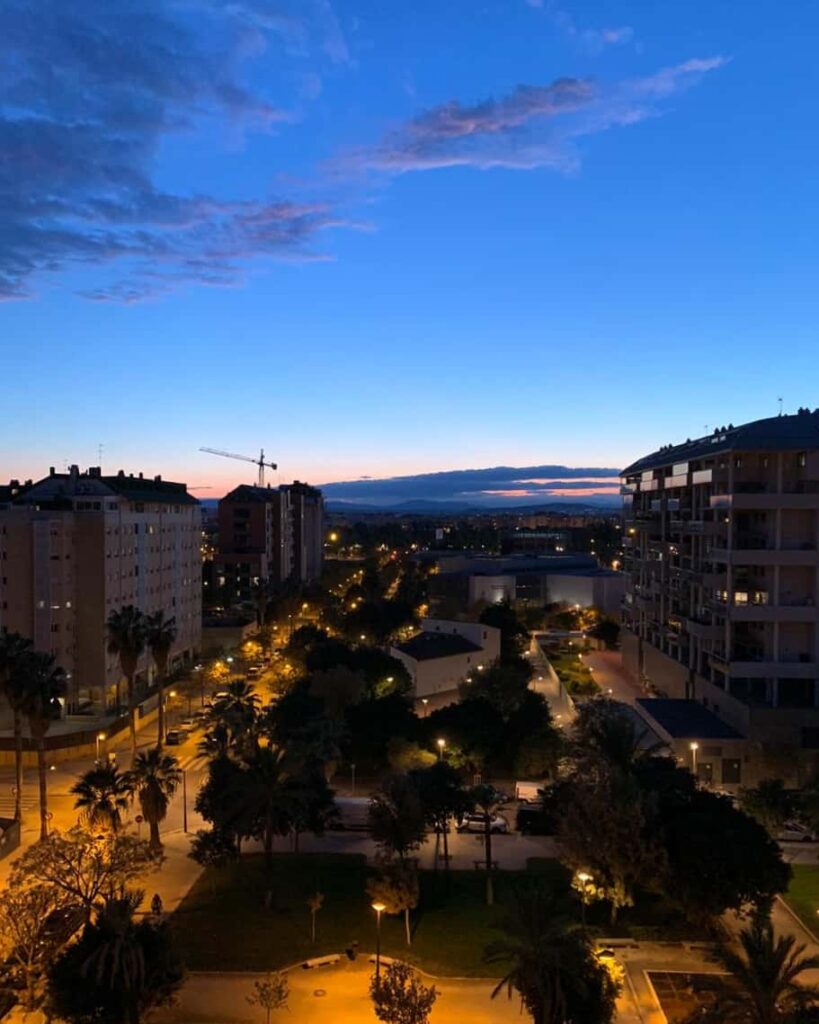 Ready for the mountains trip? Check my article on what to do in Guadalest.
5. Cost of living
The cost of living in Valencia is lower than in Madrid and Barcelona. Also, the life is much cheaper here than in the United States, France, Germany, or Northern Europe countries. Although you can find some signs of financial instability in Valencia, with the accelerating inflation and things like this, it is always a subject of straight comparison. Inflation is bad everywhere these days, by the way.
Which prices I like here: food, drinks, public transport, eating out, entertainment, flights & travel.
Which prices I don't like here: taxes, gas, electricity, taxi, gasoline, private schools.
Small breakdown on prices:
| | |
| --- | --- |
| | How much |
| A cup of Americano | €1,2-1,5 |
| A cup of Capuccino | €1,8-2 |
| Lunch (Menu del día) | €12-15 |
| Gas (1 liter), after discounts | €1,6-1,8 |
| Gym (Monthly) | €30-40 |
| A bottle of wine (Mid-tier) | €3-6 |
| Bus/Metro ticket | €1,5-1,8 |
| Optic fibre internet (Monthly) | €30-50 |
| 1-room apartment rental (close to city center) | €900-1,100 |
| 2-room apartment rental (close to city center) | €1,000-1,300 |
6. Low population density
The more people, the less comfortable city becomes. Although the city is small (52 sq mi) and there are many narrow streets, you are rarely stuck in traffic jams. Not that many people on the streets, everything is relatively calm and quiet (aside the weekends and festivals). I'm generalizing a bit, but anyways, Valencia is a very comfortable place to live the city life.
Population density comparison (2023)
| | |
| --- | --- |
| City | Residents per square mile |
| Paris | 54,415 |
| Barcelona | 41,000 |
| New York | 27,000 |
| Valencia | 15,500 |
| Madrid | 14,350 |
| Los Angeles | 7,009 |
| Houston | 4,743 |
| Chicago | 4,593 |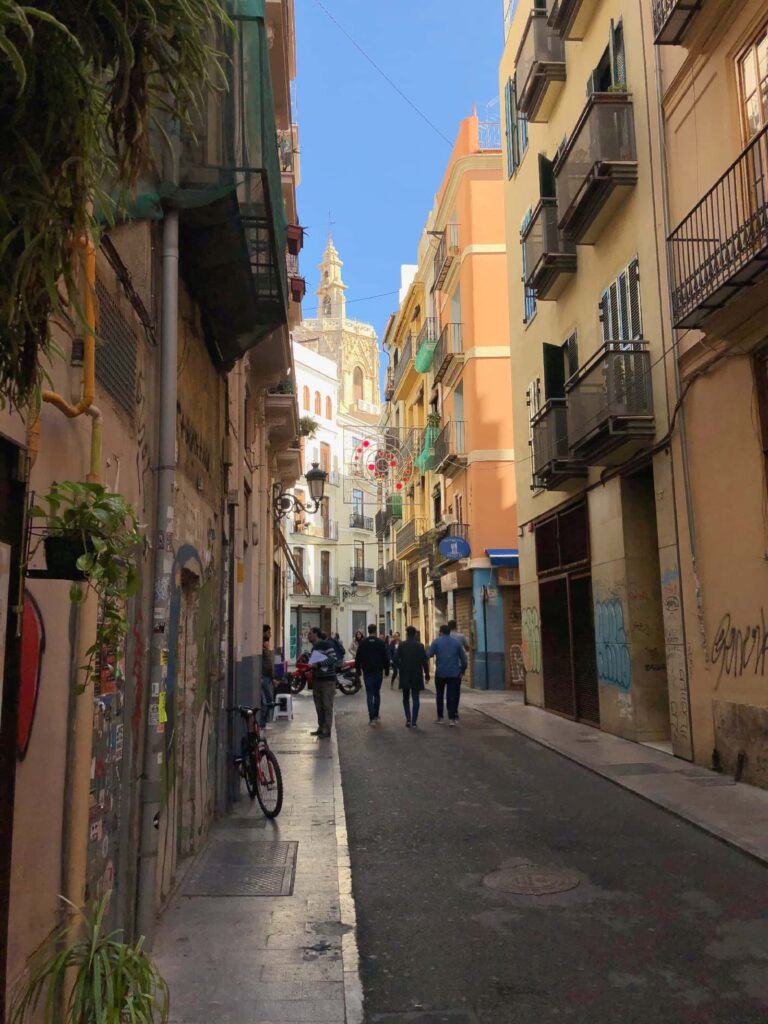 How many people live in Valencia?
The Valencian autonomous community consists of three provinces (Alicante, Castellon, and Valencia).
The province of Valencia is the largest one, with 2.6 million people, and with Valencia city as the capital of the autonomous community.
When we talk about Valencia, we must keep in mind that it includes the capital and the metropolitan area (which connects neighboring towns).
These are the numbers as of January 2023*
| | |
| --- | --- |
| Area | Population |
| The province of Valencia | 2,603,125 |
| The metropolitan area | 1,408,030 |
| The capital | 789,744 |
* National Institute of Statistics data
7. Beautiful outskirts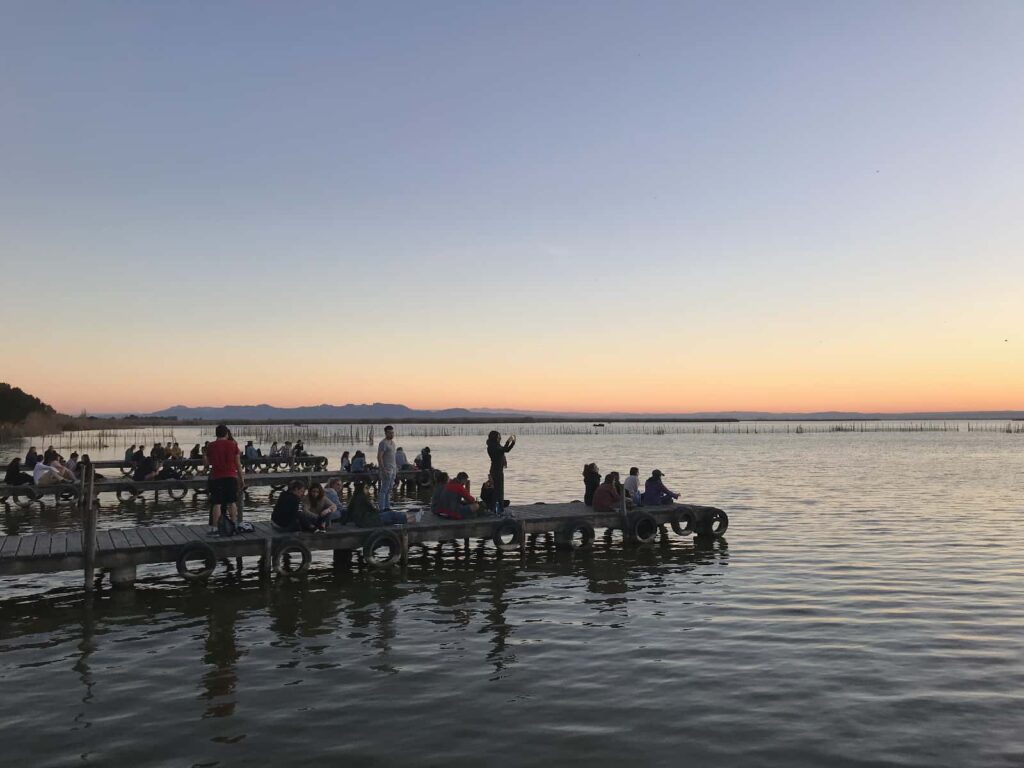 There are many beautiful spots near Valencia, mostly in 30-60 minutes by car:
Albufera National Park (the homeland of Spanish paella)
Port Saplaya (Little Venice)
San Jose Caves
Xativa, with its beautiful castle
Sagunto Castle
Montanejos Hot Springs
Peniscola Castle
Ruta del Agua
Gandia Palace
Garbi Mountain (the highest viewpoint in Valencia)
Chera Natural Park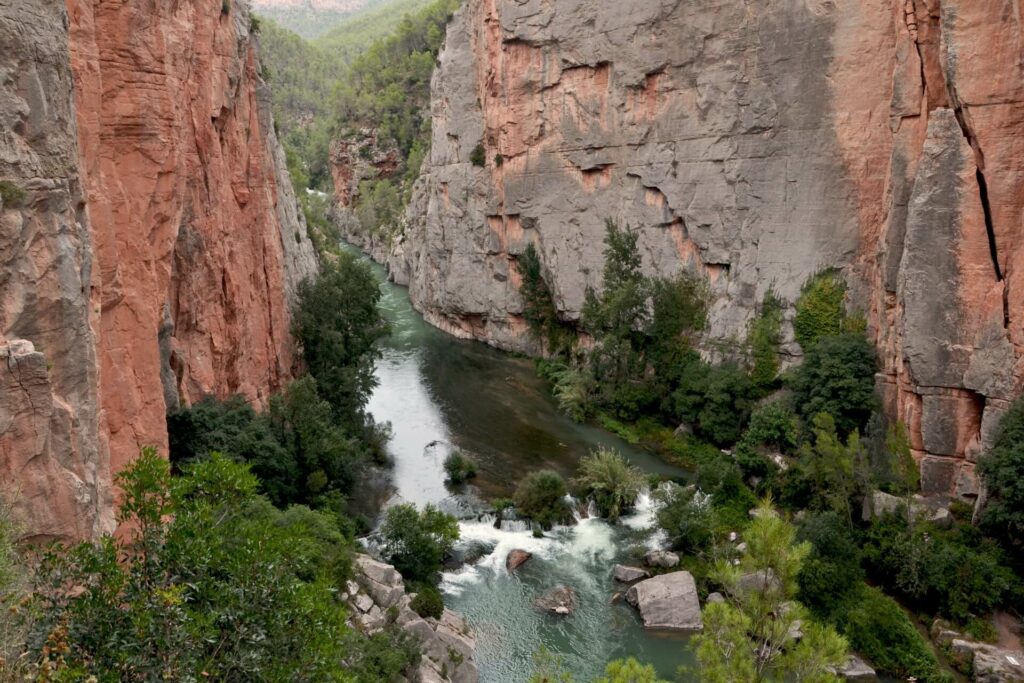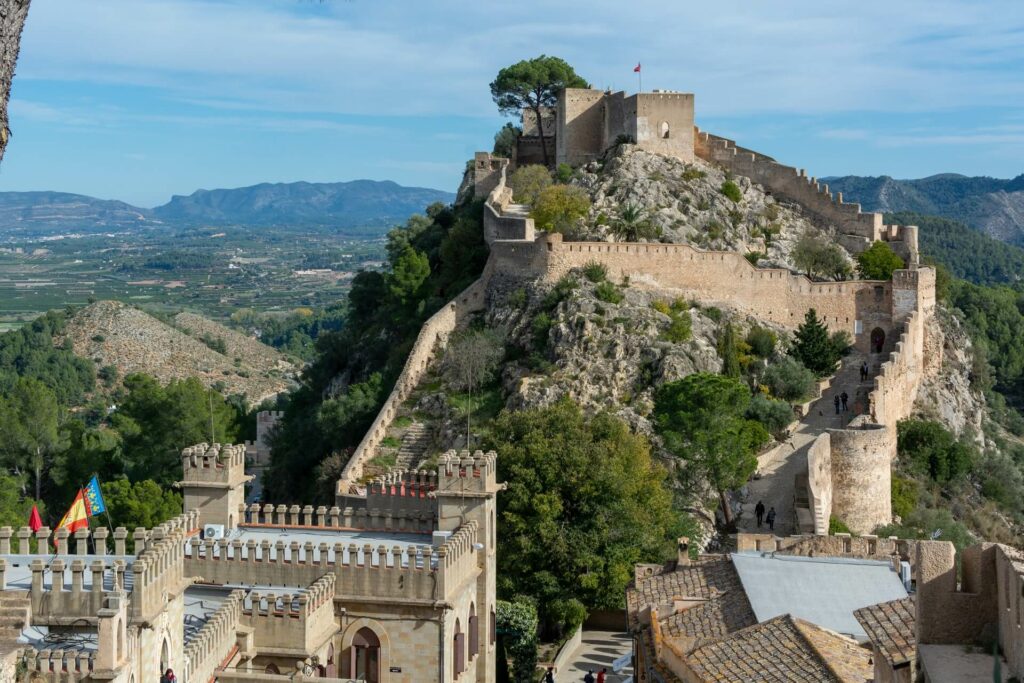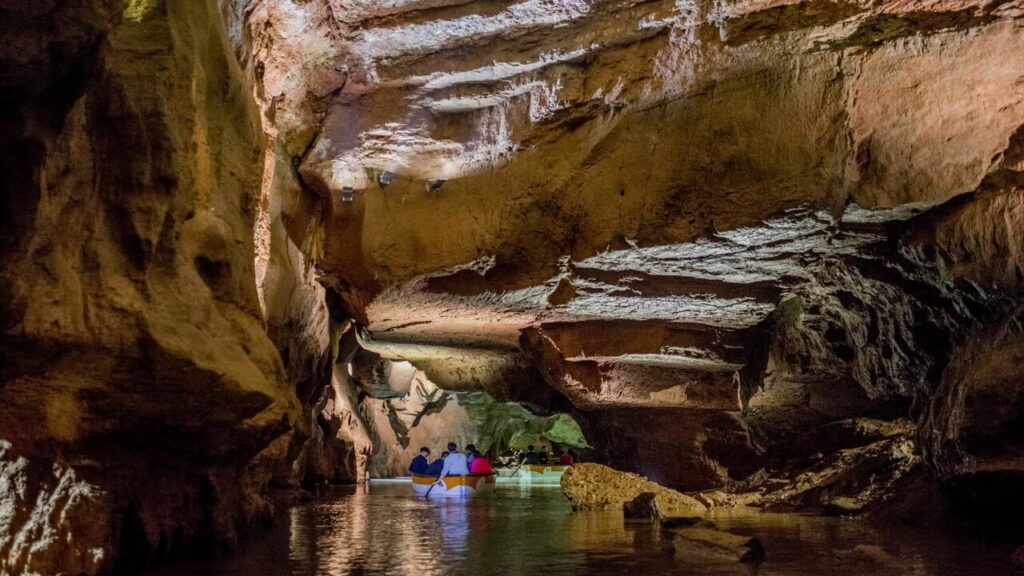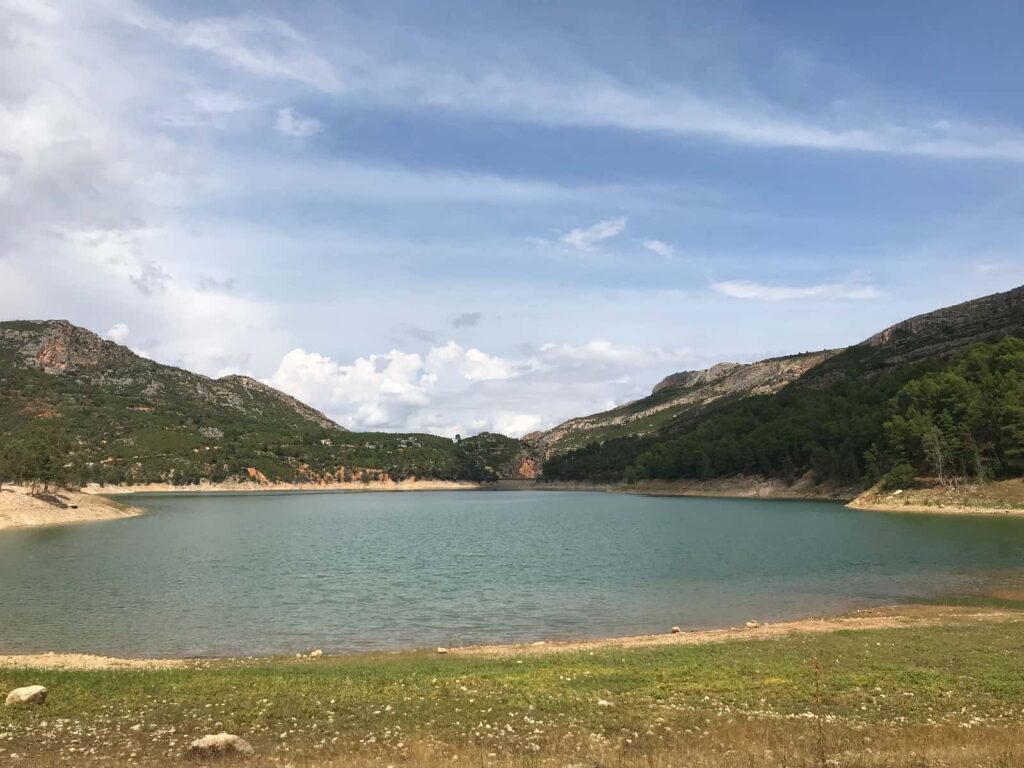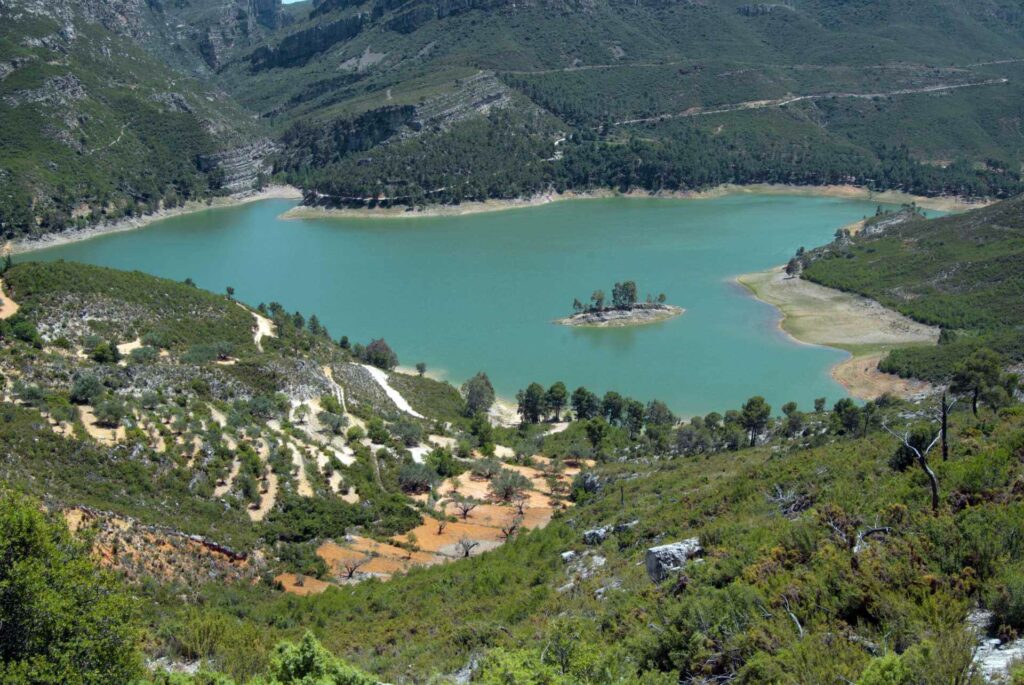 8. Plenty of parks, including the Turia Gardens
You can find many small and big parks in Valencia. But the only park that stands out is Turia, the second biggest urban park in Spain (after Retiro Park in Madrid).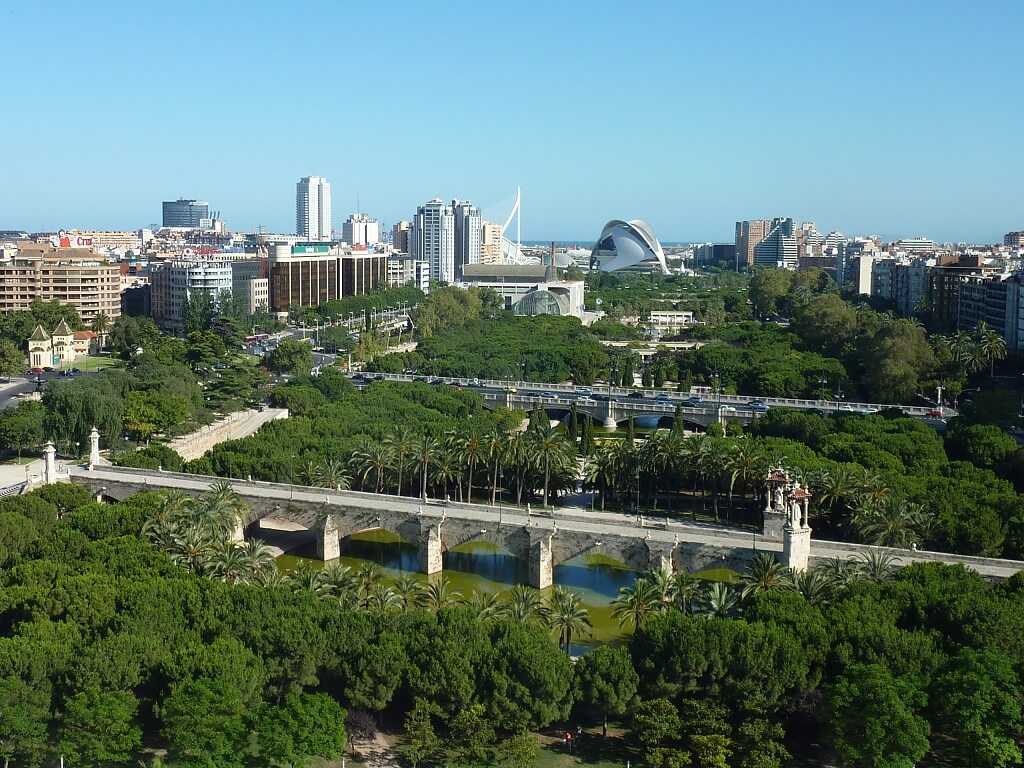 The Turia Gardens park is 8 miles long, and it is literally a riverbed—once there was a relatively dry River Turia. But in 1959, after the great flood of Valencia, which caused huge devastation on people's lives, they decided to divert the river, and now it takes a different route around the city.
Ten years after, in 1969 and ever since then, there has been a park for residents. Valencians come here and enjoy walking, cycling, running and sports.
The park runs across the entire course of the city very naturally (like a riverwood). It is the heart and lungs of the city, and I really like this place.
If you happen to rent an apartment in Valencia, try finding some closer to the Turia park, you won't regret it.
9. Valencia Zoo (Bioparc)
Bioparc Valencia is a new generation of a zoo that aims to immerse visitors into the animals' natural habitats. The park is divided into three main spaces, each of them represents a different biome:
The African Savannah, where lions, giraffes, and zebras roam free.
The Asian Forest with tigers, leopards, and gibbons.
The South American Jungle, with crocodiles, sloths, and macaws.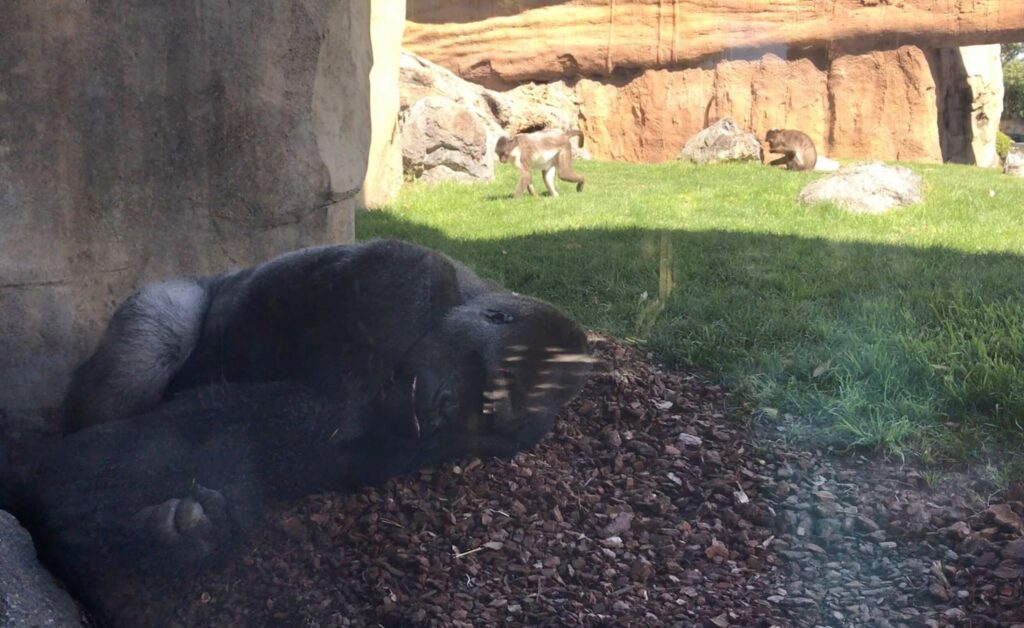 In addition to these three main areas, Bioparc Valencia also has an aviary, a museum, and a souvenir shop.
Tip for the families: get annual pass (€50-60 per person); otherwise, you will have to pay €21-26 per ticket every time you go to the zoo. If you have children and stay in Valencia for a while, trust me—it's very cost-effective with the annual pass.
10. Historical city center
The city center is cozy and quiet, and it's really cool to walk down the old alleyways, exploring little shops, cafes, and restaurants. You can get lost in the narrow streets of the El Carmen district, the well-preserved Old town of Valencia, with the medieval gates and the tower.
There is a Central Market in the neighboring area, old churches, beautiful squares all around, old buildings, and a relaxed atmosphere everywhere.
Tip: Think twice if you want to have a long-term stay in the city center. It isn't quiet at night, with many tourists passing by daily.
11. The City of Arts and Sciences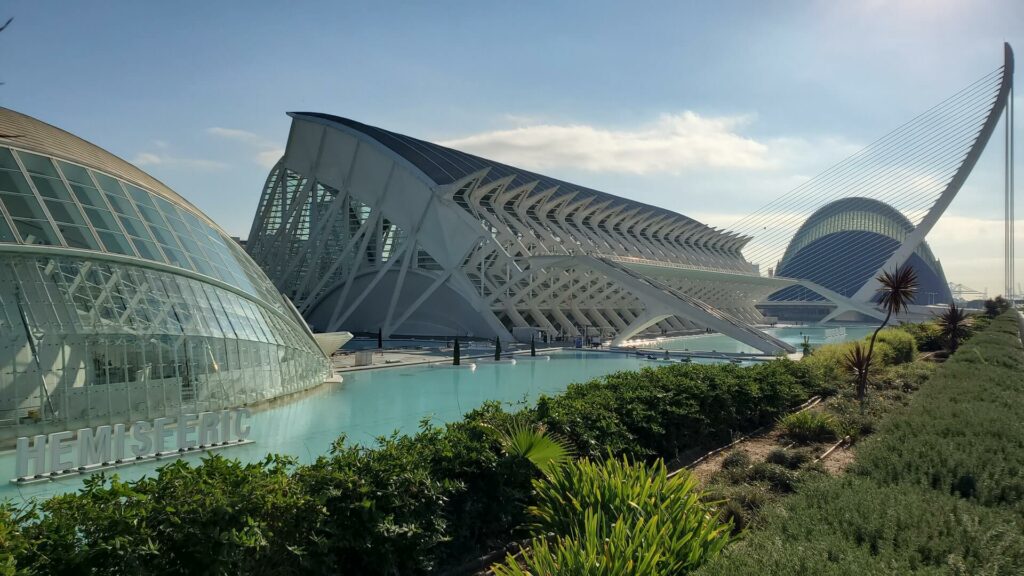 There is a well-known cultural and architectural area in Valencia, called City of Arts and Sciences, inside the Turia park. It was designed by world-famous architect Santiago Calatrava.
The City of Arts and Sciences looks super cool, and the architecture is gorgeous! Also, it's easy to get both to the Valencia city center and the beach from this spot.
The City of Arts and Sciences features:
Hemisferic (IMAX cinema)
Umbracle (a beautiful viewpoint with gardens)
The Science Museum (with lots of interactive activities)
Oceanografic (the largest aquarium in Europe with over 500 marine species)
Queen Sofia Palace of Arts (opera house & music arts center)
Ágora (multifunctional space where concerts and various events take place).
12. Beautiful Beaches
Valencia has beautiful beaches, and there are a least three of them which I'd rate with 9 out of 10 grade. The beaches are very clean, wide, not overcrowded, and have nearby cafes and restaurants. There are many parking lots, and if you go by public transport, they are easily accessible also.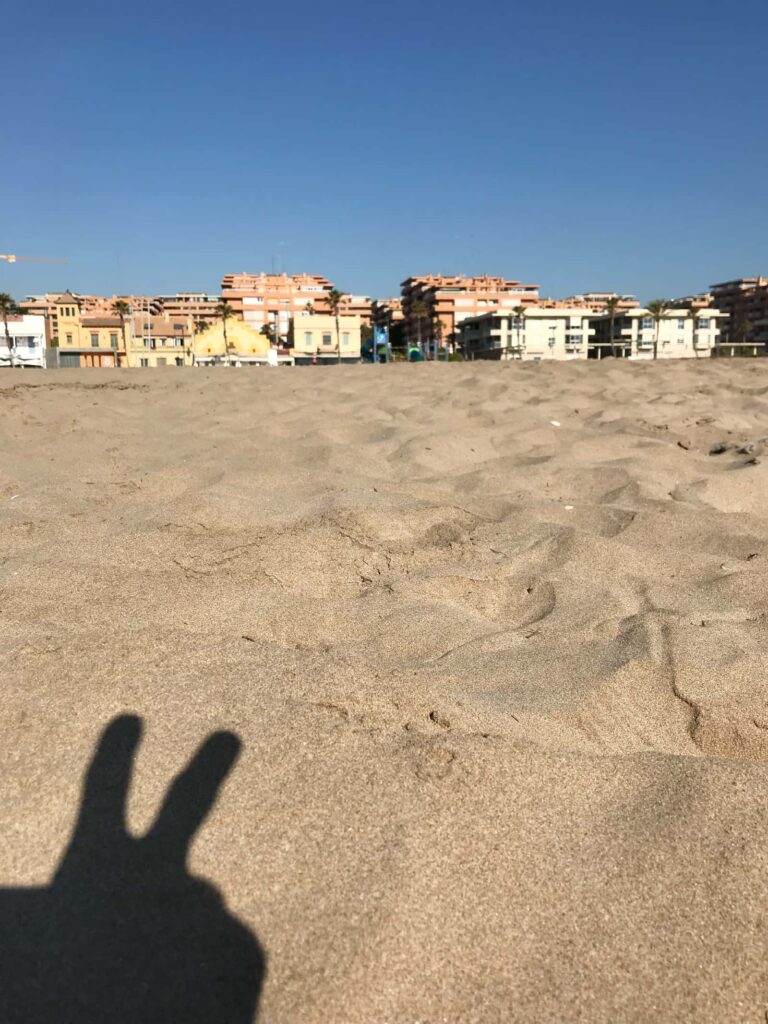 Read my guide on best Valencia beaches here.
13. Bike friendly
There are bike lanes and bike stations everywhere. The weekly pass for bike rental is ~$15. The bike lanes are on the sidewalks and clearly marked. And you don't need an e-bike; you can actually pedal and get anywhere you need to get.
14. Grocery stores
That is a major pro for people who live in Valencia. Having grocery stores right around the corner is a blessing! Even if you don't have a fairly named grocery store, you have little markets everywhere around you.
Compared to US groceries, you get the same quality of food (or better!) for about 30% less money here in Valencia.
15. Public transport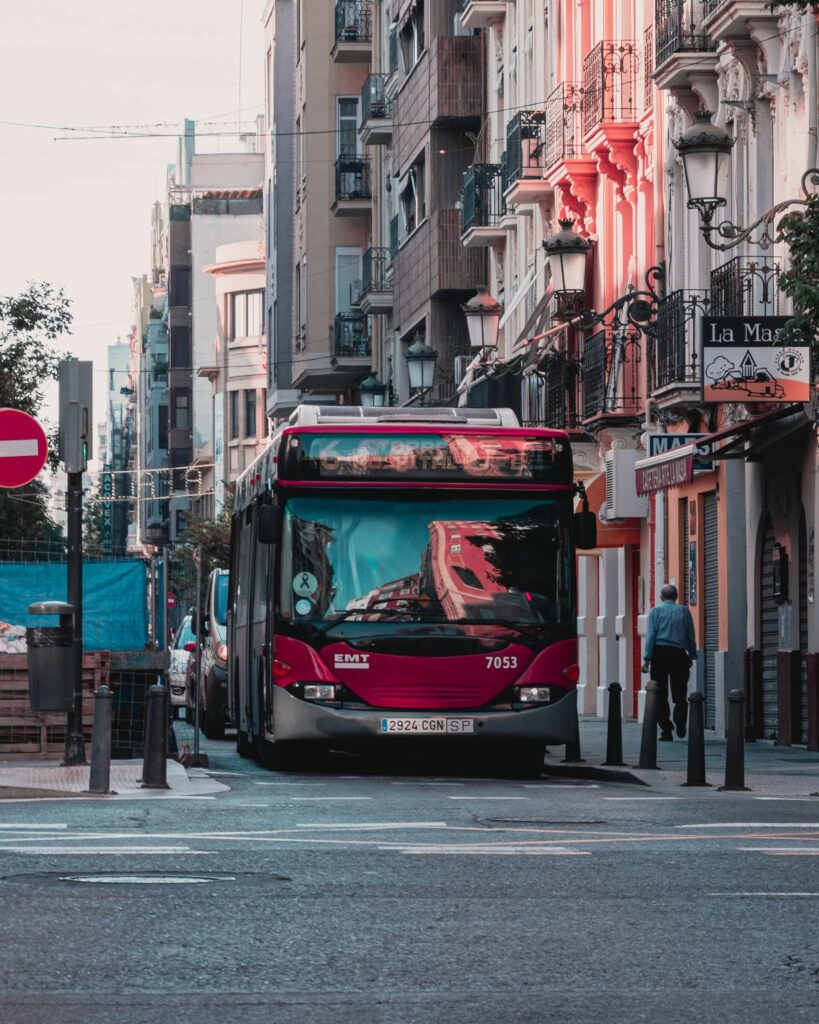 Valencia offers many bus routes which can take you to any part of the city, there is a schedule the buses follow strictly, there is Valencia metro, and there are train stations (from the central station you can get to Madrid in 1.5 hours).
16. Almost everything is closed on Sundays
At first glance, this seems to be a huge disadvantage—all of the markets, groceries, shops, and salons are closed on Sundays. But if you accept that, you can just chill and enjoy your free time.
Knowing that you have one day without shopping each week is an opportunity to spend time with your friends and family. Actually, for Spanish people this day is more of a family day, and they might even ignore your calls and messages on Sundays.
Cons of living in Valencia
1. Some districts are unsafe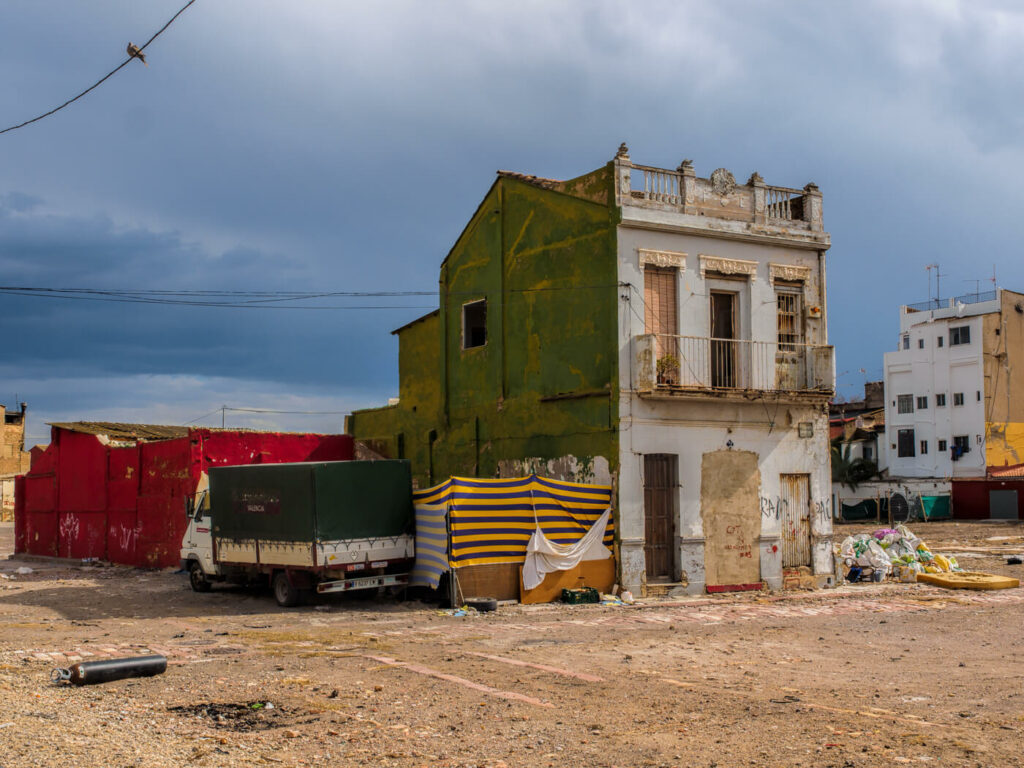 Valencia is safe, and there are no really "dangerous" areas, but there are some neighborhoods you'd better avoid at nighttime. These neighborhoods are El Cabanyal (Mavarrossa) and La Coma.
2. More people come to live in the city
Although it's a general trend when people come to live in the urban area, it is what it is—Valencia is growing with people, which produces more traffic and less calmness.
3. Bad service
Some countries are very heavy on customer service, and some are not. Spain in general, and Valencia in particular, belong to the second type. The Valencian mentality is more about enjoying the time and less about making money. So don't expect the businesses to fight for you as a customer. Sometimes they just don't care (but they're always friendly).
3. Ugly buildings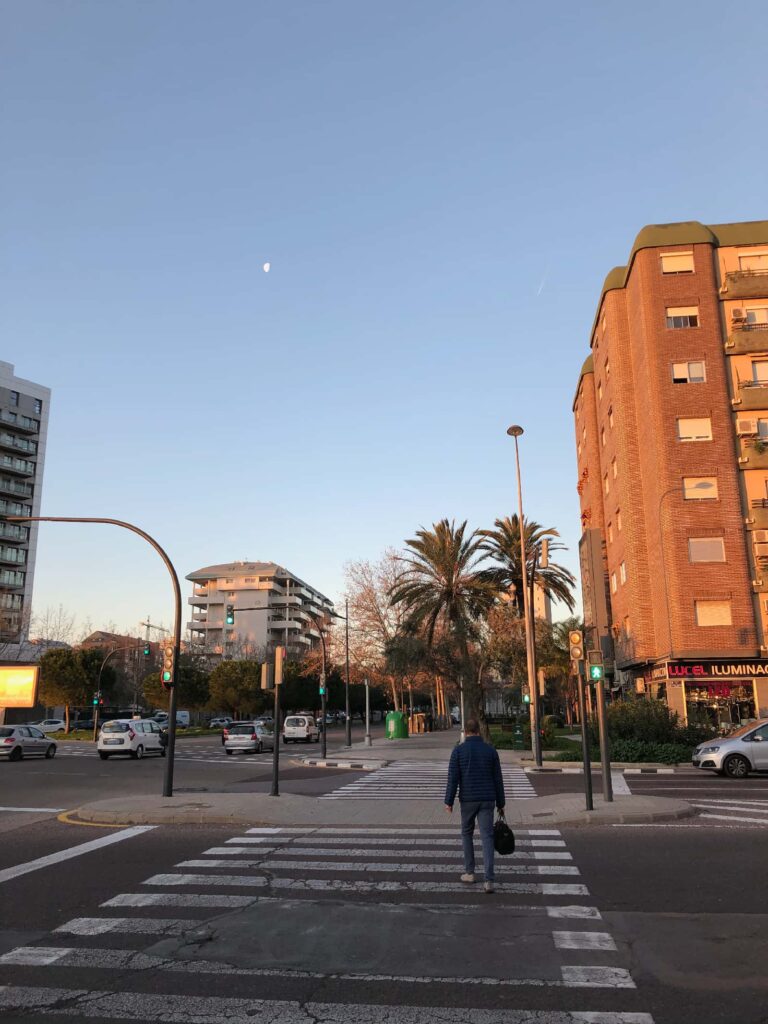 If we put aside the city center and the City of Arts and Sciences, there is not much to say about the architecture. Maybe it's not that ugly, but certainly, it's old-fashioned, like most cities in Europe.
4. Mostly low tech in everything
It's not that bad, and there are deliveries, some Uber-like services, some banking apps, etc. I'd describe the tech state of the city as "sufficient enough," but there is nothing special about it. But it is not that bad also! They have optic fibre to every household, and even a 5G connection for your cellphone almost everywhere in the city (tested with Vodafone).
5. Outdated apartment interiors
That is also a part of the Spanish mentality. The Spanish people spend most of their time out of the apartments. And they don't care much about the interiors. Some Airbnb apartments are pretty nice, though.
6. Expensive taxis
In general, Spanish taxi drivers need to buy a costly license, and they get loans for that (could be €200 000-€300 000), then they need to cover these expenses. They also don't let Uber operate in Valencia (although Uber states that it is operational in the city). I personally don't like that so much that I don't give tips to taxi drivers here.
7. Red tape
Everything is slow here in terms of official documents. They don't speak English, and they can send your documents back with some unfair decision, so you have to fight for your rights. I guess it's a part of the southern mentality (they don't want to work sometimes). But it's not that bad, and I personally haven't had that much bad experience with the Spanish administration.
8. Taxes
Being a fiscal resident here in Spain is pretty expensive. Before settling down for a permanent stay, take serious legal advice on the topic.
9. Slow and outdated banking system
Sometimes it could be a mess; they might not open the bank account for you or suspend it without any serious reason. Sometimes you need to visit the same bank office you've opened your account to solve some problems (even if you're in the other city). But they have apps and easy money transfers via Bizum! So it's getting better.
10. Almost everything is closed on Sundays (again!)
It could be a pro, it could be con. Choose yourself.
---
Valencia or Alicante, where is better?
Valencia is a very Spanish city with a feeling of village, authentical, and historical. It has great walkability, metro, museums, Turia park, events, and an International airport, and it is easy to get on a train to any major city. Also, the weather is not too hot or too cold.
Alicante has three times fewer people and is still a solid choice to live in. If you can live in your areas of interest for a couple of months, go see yourself.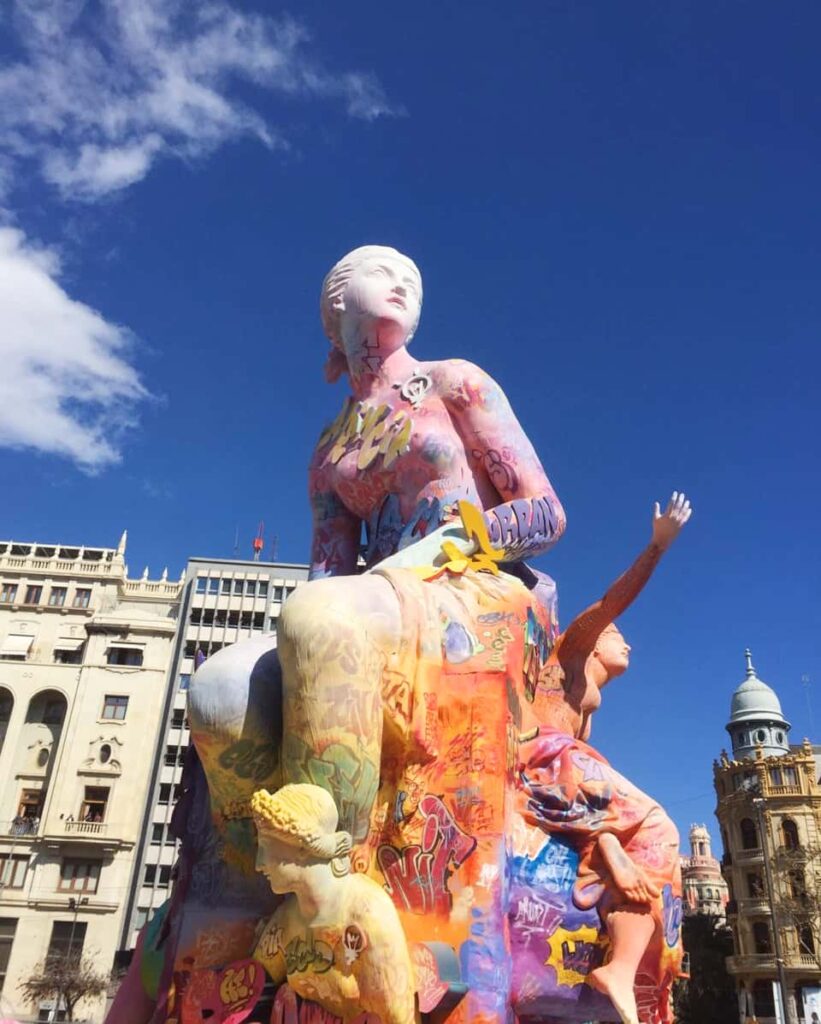 So, these are my pros and cons of living in Valencia. There are plenty of things to enjoy in this city, and I really like staying here. If you can handle some of the negative aspects, then you will definitely enjoy this city.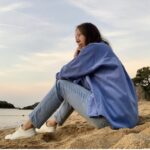 Hello, my name is Nadia.
I usually write about traveling (there are so many places to fit all the lifestyles), relocation (finding a job overseas or moving without losing an income), and living in a foreign country (adapting to a different culture and mentality). Follow me on Twitter, Facebook, Instagram, or LinkedIn!
This post might include some affiliate links. If you make a purchase through these links, I may earn a small commission at no additional cost to you. I appreciate it when you use my links to make purchases.