Is there Uber in Spain?
Nadia Podrabinek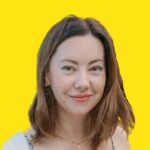 Written by Nadia Podrabinek
Hello, my name is Nadia. I usually write about traveling (there are so many places to fit all the lifestyles), relocation, and living in a foreign country (adapting to a different culture). My travels stretch beyond Spain, with journeys to the US, Italy, Norway, Portugal, and France. Relocating to Spain in 2018, I lived in cities from Barcelona to Madrid, currently calling Valencia home.  Follow me on Twitter, Facebook, Instagram, or LinkedIn! ... show more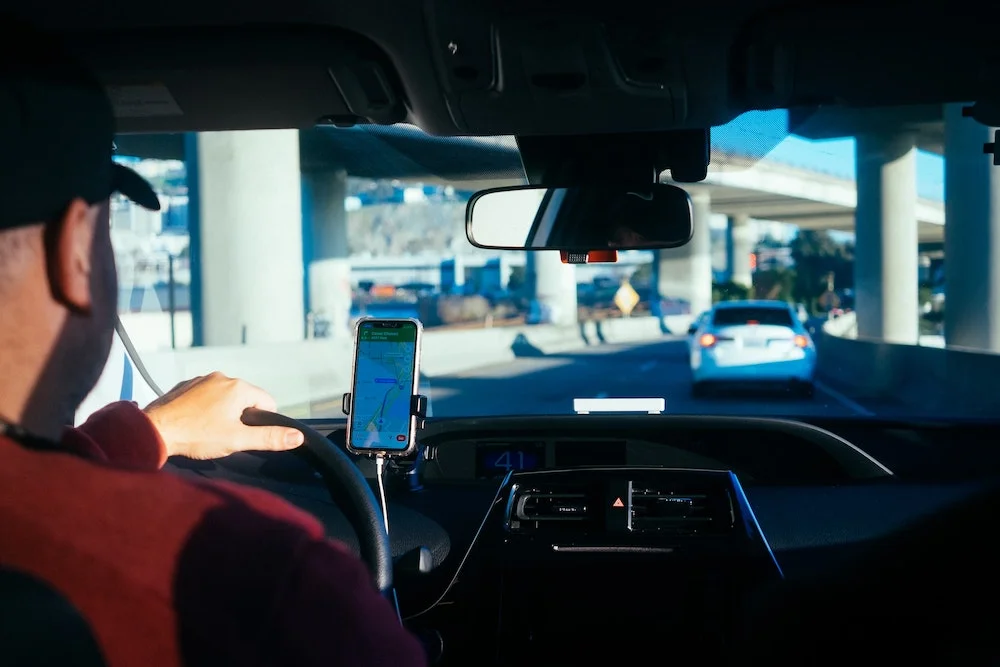 Like other on-demand services, Uber has become one of the most convenient ways to get from one place to another, including in Spain.
Often cheaper than traditional taxis and available at the touch of a button, it is no wonder this ride-hailing app has taken off worldwide.
---
Key takeaways
Uber currently only operates in bigger Spanish cities, partially due to demand and regulations.
Local taxi drivers hate Uber. Besides the drama, it is a really interesting story, all down to unregulated competition and a recent decree in Spain that came into effect in October 2022.
There are some alternatives to Uber in Spain, which I will go through in this article.
The future of Uber in Spain remains to be determined.
The safest option is to have multiple taxi apps while traveling in Spain.
---
What people say on Reddit
I find that Uber in Spain is very slightly cheaper than "normal" taxis, but in central locations there are so many taxis, that waiting 10-15 minutes for an Uber is not worth it for me.

Buses are pretty good here as well in my experience.
Let's take a closer look at the story behind Uber in Spain.

panzerbjrn
If you don't have any promo codes or don't make a trip with a special cab fare like the airport usually the prices are very similar here. Uber is not present in most cities, and in big cities it is usually much faster to hail a cab on the road than to wait 5 minutes for an Uber.

jramirez192
I was traveling alone in Spain for a few weeks last summer. Visited Barcelona, Madrid, and Sevilla. Often used Uber and/or Cabify, whichever was cheapest. I didn't really have an issues, but one time the driver couldn't find me in a very busy part of Sevilla, so I was on the phone with him (in Spanish) trying to find him.

For landing in Barcelona specifically, I walked out of the airport and to the rideshare line. Perfectly easy and straightforward.

onlyalillost
I was there in April and used Free Now, it was a lot better than Uber. There was way more availability and it works the same as Uber where you see the pricing upfron

bengtc
Where in Spain does Uber operate?
Uber operates in various Spanish cities, but with many more restrictive measures now in place, it is anybody's guess how things will play out in the future.
According to Uber, the service is present in most of the major Spanish cities:
Alicante
Granada
Ibiza
Málaga
Salamanca
Seville
However, you cannot have an Uber ride in Albacete, Valladolid, Zaragosa, and many other smaller cities.
Moreover, it is important to note that while the cities listed on Uber's website may sound extensive (80+), only some of them operate equally. For example, in Barcelona, there are no Uber drivers; instead, local taxi drivers can use the Uber app at no cost. Amidst ongoing protests, however, not all cab drivers have opted to use it.
Additionally, because of the required wait times, you may struggle to book an Uber when you actually want it.
What Alternatives Are There to Uber in Spain?
Luckily, there are several alternatives to Uber and several benefits for using these services, too!
Cabify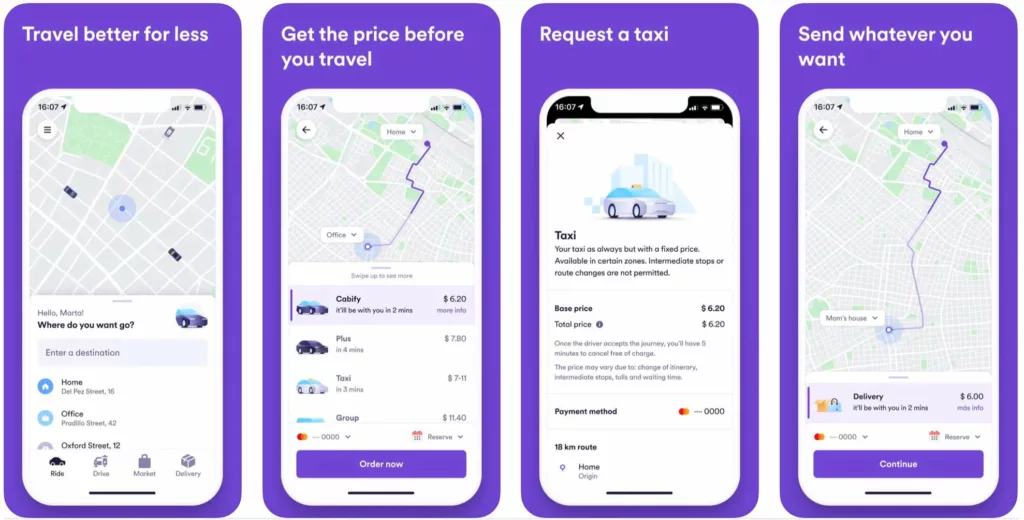 Cabify is the Spanish version of Uber. Founded in 2011 in Barcelona, they now also operate in Mexico, Chile, and Peru.
Cabify classifies their drivers as "collaborators" (which seems to be between employee and freelance) and has a set of rules and regulations they must follow.
Though Cabify has always tried to work with the law, they face many of the same restrictions as Uber.
As a result, they currently only operate in the following cities:
Alicante
A Coruña
Benidorm
Madrid
Malaga
Marbella
Murcia
Santander
Seville
Valencia
Zaragoza (no Uber here)
Until August 2022, they also operated in Barcelona, but after the Generalitat approved new regulations, they pulled out of the city.
However, in cities where Cabify does operate, their service is excellent. The drivers are well-dressed and polite, usually have Cabify-branded bottles of water available, and must pass psychometric, drug and alcohol, and city orientation tests. In addition, they also have to pass a criminal record and zero traffic violation check.
Helpful tip Many Cabify drivers only speak Spanish.
Free Now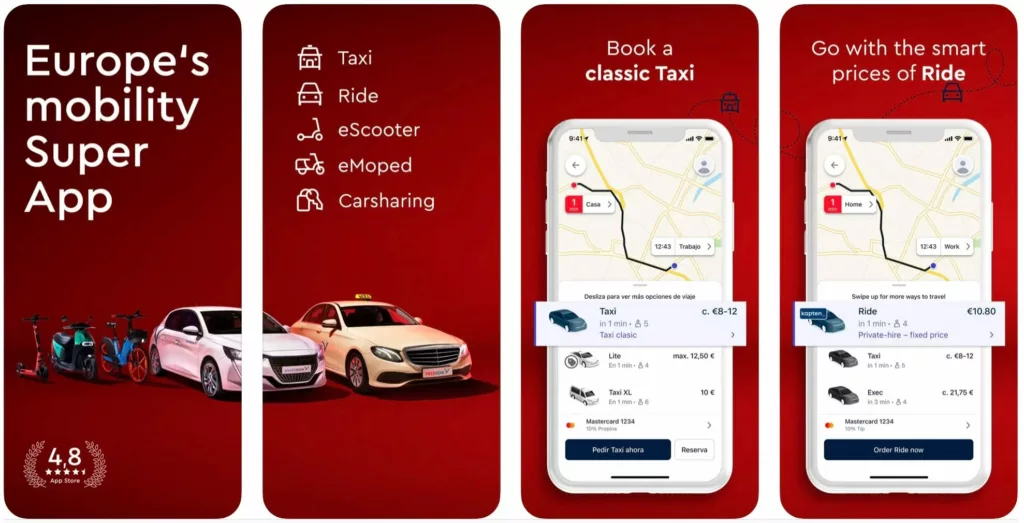 Free Now describes itself as a "Mobility Super App." Founded in June 2009 in Hamburg, they now have over 1,850 employees across Europe and shareholders from BMW and Mercedes-Benz.
This app has always been a popular choice and has thousands of taxis available. As many local drivers use it, you gain access to all of their city knowledge, but with the convenience of an app. You can also rent some eBikes with it.
You can even hail a regular taxi, request to pay with Free Now, and they will be able to process it for you.
Currently, Free Now operates in the following cities:
Barcelona
Madrid
Malaga
Valencia
Seville
Oviedo
Gijón
Avilés
I have had a good experience with Free Now, except Friday nights.
Booking a taxi with Free Now at 7-8 p.m. in Valencia is tricky. Sometimes, the waiting time can be more than 20 minutes, and my only guess is that all drivers go for dinner.
On the other hand, I have never struggled with booking a Free Now driver early in the morning (which is quite essential, assuming that you may want to go to the airport).
Pidetaxi
Pidetaxi is another alternative to Uber in Spain. They operate in 100+ cities and coordinate with local taxi companies for reliable rides that are reasonably priced.
Local Taxis
In Spain, you can safely trust the local taxi drivers. They know the area well, their activity is licensed, and they will not cheat you (as Turkish taxi drivers do).
Sure, Uber and other ride-request apps may be a little more cost-effective, but there is a reason why local taxi drivers have been protesting for the last eight years.
In Spain, to gain a taxi license, you have to:
Submit a medical certificate proving that you do not suffer from an infectious or contagious disease or any physical disability that would prevent you from operating a taxi.
Pass a theoretical and practical exam.
In certain areas, prove that you can speak Catalan.
Continue to pay for mandatory licensing and maintenance fees.
In other words, to become a local taxi driver, you must work hard.
Why Local Taxi Drivers Hate Uber?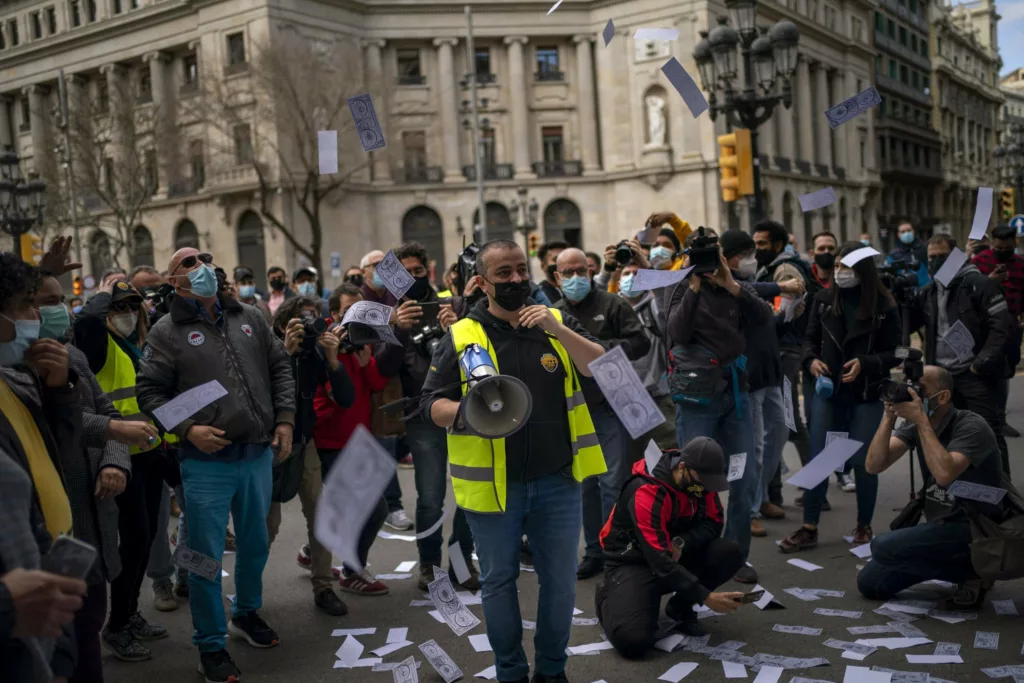 Uber, trading as UberPOP, entered the Spanish market in 2014.
At the time, they offered a much cheaper service than local taxi drivers. However, according to users, the service could have been better. The drivers needed better-maintained cars, and only a few cars were available.
However, UberPOP offered the opportunity for anyone to work for them. As long as you passed their internal background checks and had a car, you could drive!
Uber kept a 20% commission, and the fares were lower than local taxis. Compared to driving a traditional taxi, where the cost of a license was (at the time) up to around $265,000, it was no wonder drivers were flocking to UberPOP.
Of course, local taxi drivers started to complain because Uber was taking away their livelihood. It takes a lot to become a taxi driver in Spain, and with UberPOP, anyone could immediately start driving and undercutting local drivers.
As a result, a complaint made by the Madrid Taxi Association in December 2014 had Uber temporarily banned from operating.
The drama didn't stop there, though. There were multiple protests by local taxi drivers all across Europe, and in 2017 the government agreed that there would be a guaranteed cap on Uber licenses (also known as VTCs).
However, this only sparked more protests and strikes, with the government ultimately transferring regulations back to each region. That is why Uber operates in some cities but not others.
Ultimately, all VTC drivers had to comply with new licensing regulations within four years, and 2018, 2019, and 2021 saw even more protests and strikes from both sides.
Frequently Asked Questions
Is Uber available in Barcelona, Spain?
Yes, and no. While Uber does not have any drivers in Barcelona, they allow local taxi drivers to use the app free of charge. However, due to the controversies and conflicts between Uber and local taxi drivers, many choose to refrain from using it.
Is Uber available in Valencia, Spain?
Well, it depends. The last time I really went hard with trying to hail an Uber driver 2 miles away from Valencia, but did not succeed. Then a Free Now driver came and helped me to get out of the place. Also, he told me that there are only a few Uber drivers in the city.
Should I tip my Uber in Spain?
Tipping in Spain is not customary as it is not part of the culture, but feel free to hand over some of your loose change. 
What are Uber alternatives in Spain?
Is tip included in Uber fare?
No, tips and gratuities are not included in your Uber ride. You can always decide whether to tip or not. The same with Cabify and Free Now.
Is there Uber in Bilbao, Spain?
Yes, you can book an Uber ride in Bilbao at the moment.
Final thoughts
I hope you've enjoyed this deep dive into whether or not Uber is available in Spain.
Yes, Uber is available in Spain, but that answer has multiple caveats, and there are plenty of other options.
Ultimately, Spain has many walkable cities with multiple public transport options, so you may not even need to use Uber.
Have any thoughts or questions I still need to answer in this article? Leave me a comment below and let me know.