What to Do for a Day in Istanbul (And What to Avoid!)
Nadia Podrabinek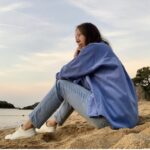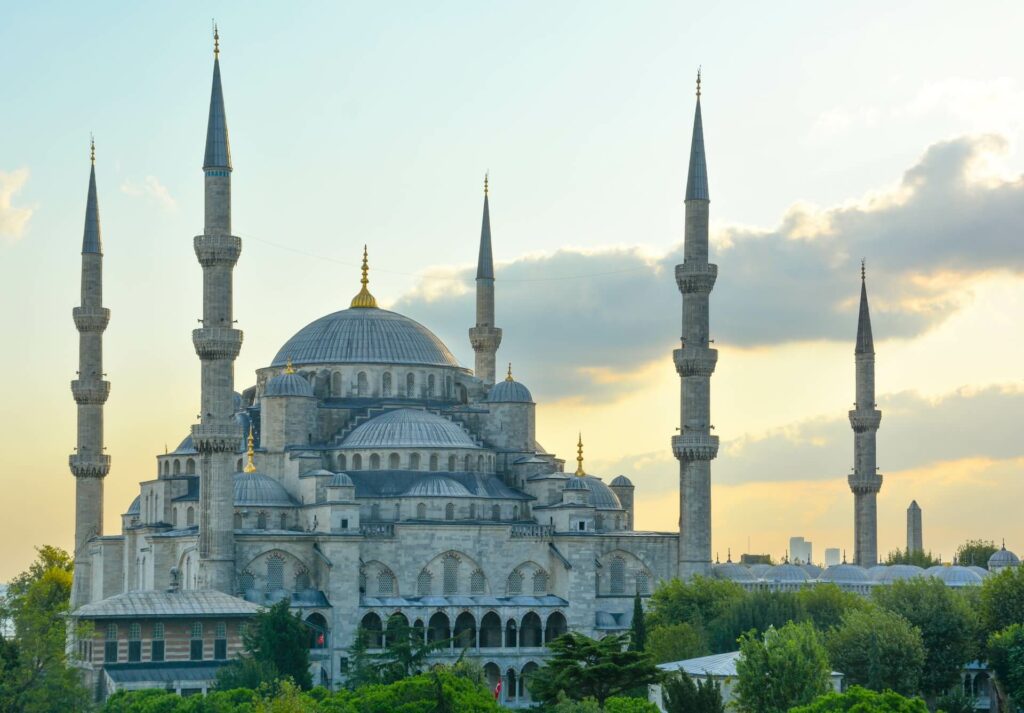 Warning: This is not ordinary praise on a travel blog about things to do in Istanbul, but an unbiased opinion based on personal experience.
Although the city of Istanbul is very popular among many travelers and there are many things to do, I must say that I did not like all of it.
Istanbul is not for everyone, and there are certain things to avoid. Also, it is better to lower your expectations, even if your friends tell you how pleasant it was for them.
What is wrong with Istanbul for a day trip
It is important to note that my Istanbul experience occurred at the end of Summer, and things may look better during Winter.
I was flying with the family to Spain with a one-day stop in Turkey in August. We landed at Istanbul Airport, a giant hub for international flights. Here is the first con: The airport is so huge that to reach passport control will take a half-hour of walking.
In short, I did not like or did not expect the following:
The Istanbul Airport is so huge that it takes a significant amount of time to exit.
Humidity is high. Prepare to change clothes and take showers two or three times a day.
The Turkish people either do not speak English at all, or speak it poorly.
The old city of Istanbul is overcrowded, noisy, and dirty.
The traffic is heavy. Keep that in mind if you are coming from outside the city.
At the markets, salespeople employ aggressive tactics, even if it means cheating.
If you decide to see the Bosphorus, do not go to the lower level of the bridge, it stinks there, and restaurant employees are pushy about inviting you to their establishments.
ATM commission rates are obscene (6.5%+).
Once again, the Istanbul Airport is huge, and so are the lines – we nearly missed the flight back to our final destination.
A quick tip: ask for urgent flight registration to skip the line if you are late at the airport.
Hagia Sophia is not so beautiful from the outside.
I was very nervous about my belongings. The city feels safe, but the people are not.
What is wrong with taxi drivers in Turkey
Turkish taxi drivers deserve a separate heading all their own. This is not only my experience; you can find a lot of proof on the internet where people have the same complaints.
This is a big problem for the country's image when visitors' impressions suffer from bad taxi service. Also, there is no Uber or Lyft, so you are at the mercy of Turkish taxi drivers or public transportation.
The problems
Taxis rarely have air conditioning.
Even when they do have air conditioning, taxi drivers do not like having it on.
Taxi drivers are mostly reckless. And the driving culture is just bad in Turkey (compared to the US or Europe). For example, they do not bother using turn signals.
Taxi drivers often take your extra cash. Let's say the ride costs 50 Turkish lira, and you hand over 100 Turkish lira, expecting change. Then, they switch the notes and pretend you gave them less money, saying, "You gave me 50 lira."
Taxi drivers tend to take a longer route than what Google Maps shows, so their fee is going to be way higher.
They also try to charge you ridiculous amounts of money, pretending there is a toll road. For example, on my way back from Istanbul to the Holiday Inn Odayeri Hotel, a taxi driver offered to take the shorter route for an extra $328 (while the approximate trip cost was $10). What a shameless guy!
The question is, how can you avoid these situations with taxi drivers in Istanbul?
The truth is that sometimes it is just impossible to dodge all of the taxi scams in Turkey.
For example, you can ask them to turn on the meter. Okay, but the driver has a heavily dimmed display on the meter and will find many excuses to make sure you agree with that. Imagine being tired and not wanting to fight. So, be prepared and alert, and good luck!
Tip #1 If the taxi driver becomes aggressive, threaten to call the police. The situation will de-escalate immediately.
Tip #2 Ask the taxi driver if you can use a credit card to pay beforehand to avoid certain items. Do not start the ride if they are not willing to accept a card payment.
Tip #3 If you are not in a rush, try public transportation.
If you are not scared off by these situations, let's jump into the good things.
What to see in Istanbul in 1 day
Istanbul is the fifth largest city in Europe, sometimes mistaken as the capital of Turkey. It has so much to offer that it is impossible to see and do everything in one day. However, if you want a good overview of the city, these are some of the places you should visit.
1. See Hagia Sophia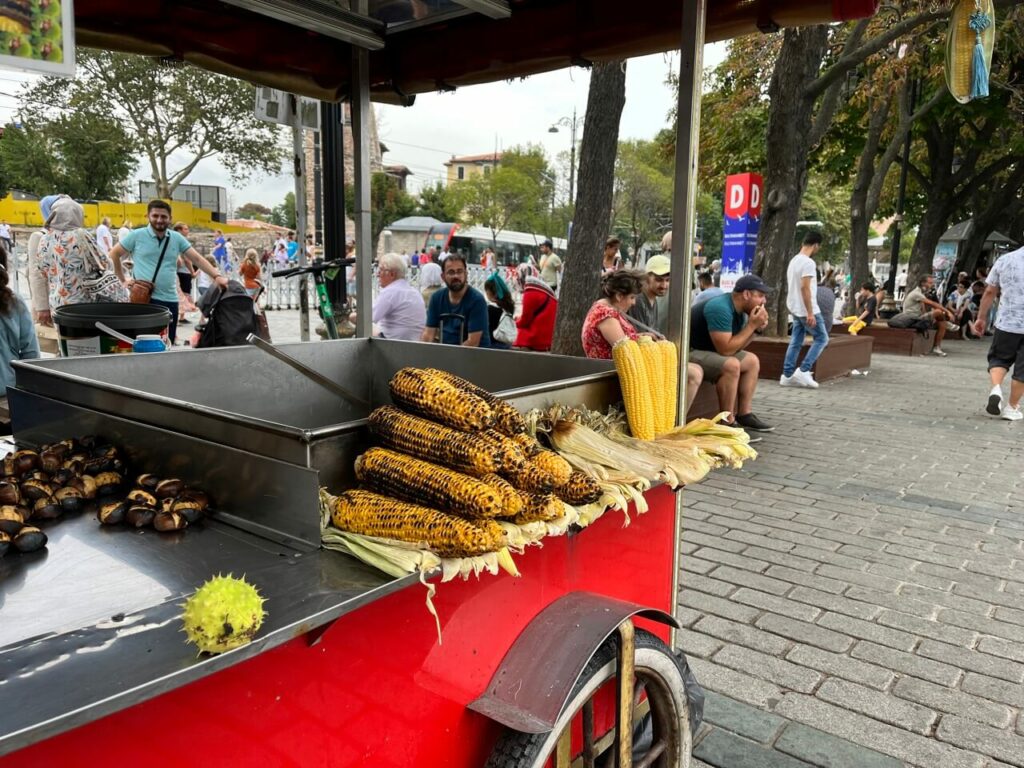 Start your day by visiting Hagia Sophia, an ancient Byzantine cathedral, and now one of the most famous mosques in the world. Even if you are not religious, it is worth a visit, as the architecture and interior are stunning…from the inside. Outside the mosque, though, it is nothing special.
2. Climb the Galata Tower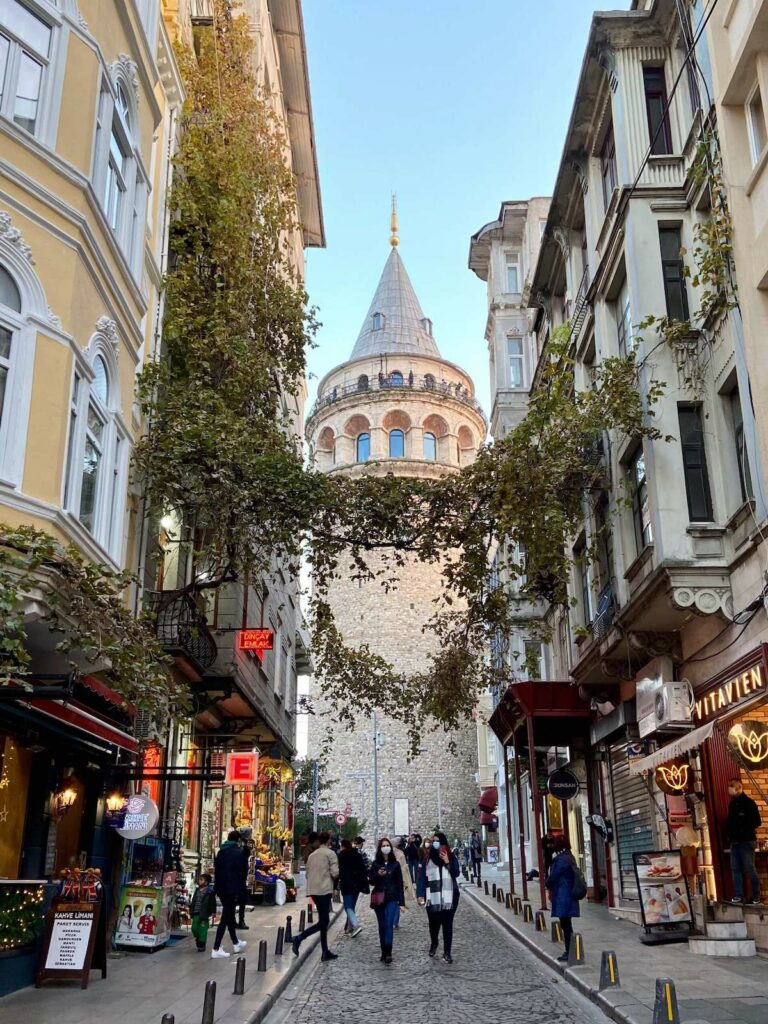 It is a beautiful 14th-century tower in the middle of the old town of Istanbul. Come up to the top of the building to get stunning city views, one of the best in Istanbul. The entrance fee is 100 Turkish lira. You can also walk around the streets of the Galata district while you are there.
3. Head to Süleymaniye Mosque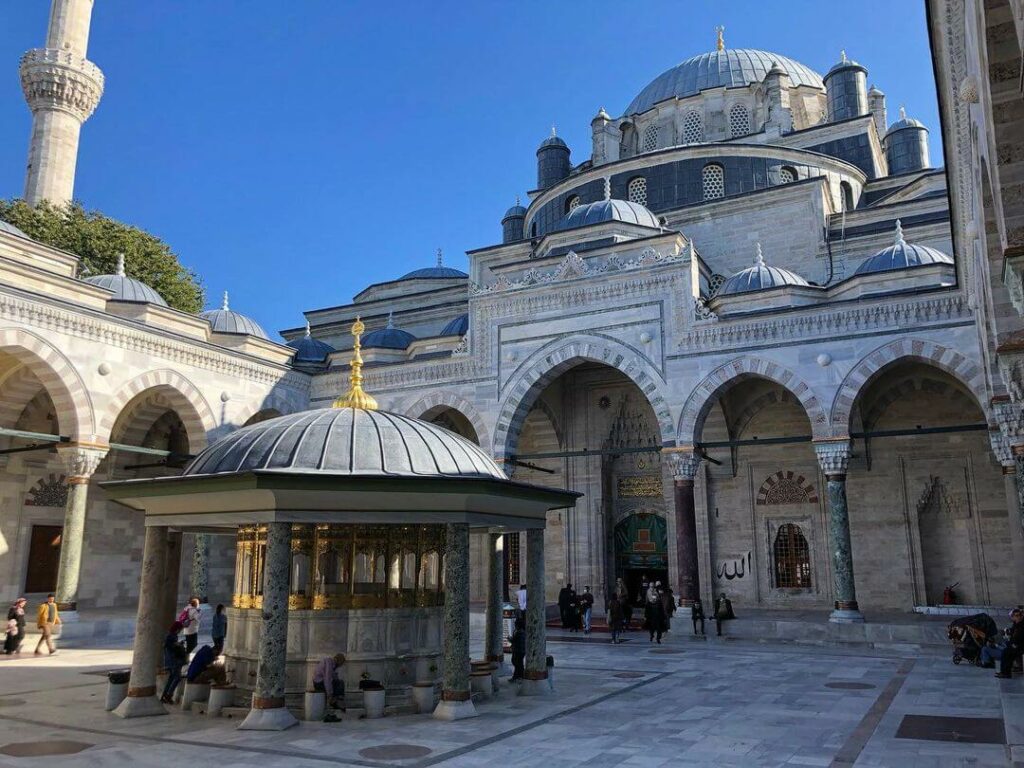 Süleymaniye Mosque is another beautiful mosque that is worth a stop. You can climb up to the roof for some great views of Istanbul, but only if you skipped the Galata Tower climb.
4. Explore Grand Bazaar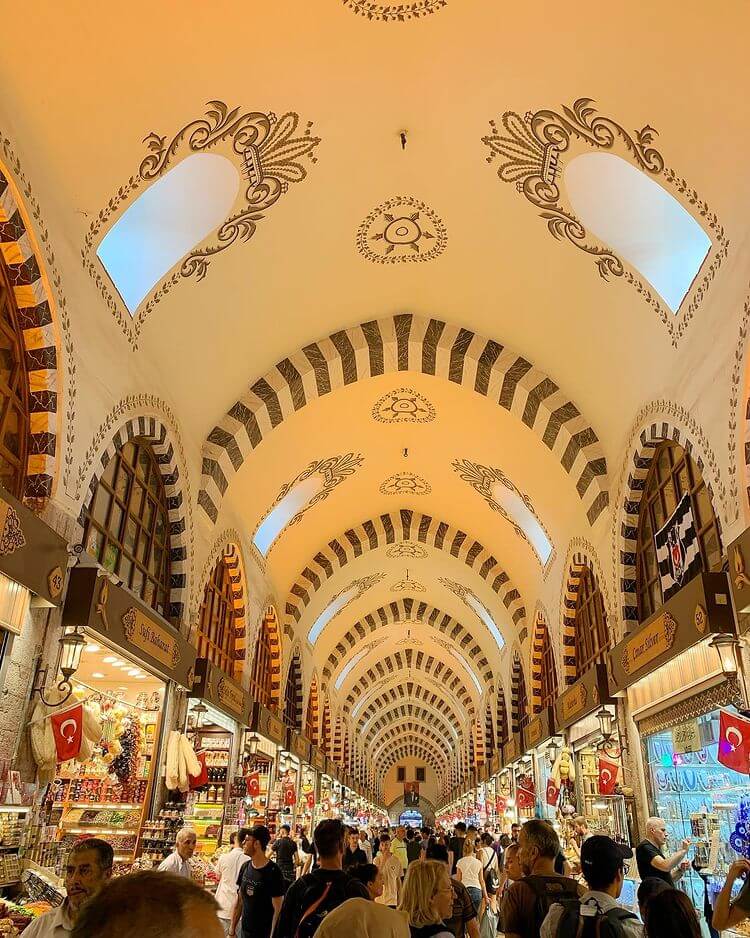 It is one of the oldest and biggest shopping centers in the world. Visit the lamp store (do not forget to ask for permission to film), try Turkish delights and freshly-squeezed pomegranate juice, bargain for souvenirs, and get lost eventually. There are 61 covered streets and over 4,000 stores, so prepare to somehow make your way out.
Note that the Turkish lira has depreciated heavily, so everything is cheap now in Istanbul compared to 5-10 years ago. As of this writing, 1 Turkish lira equals 0.055 United States dollars, while in 2012, it was $0.555 for 1 Turkish lira. It is ten times cheaper now in Istanbul!
5. Enjoy the ice cream show
Just watch the video. And prepare to pay 50 lira (or just wait until someone orders to get a free show).
6. See the Bosphorus
The Bosphorus Strait is a narrow waterway that forms part of the boundary between Europe and Asia, separating the Black Sea from the Sea of Marmara. It is also one of the busiest shipping arteries in the world.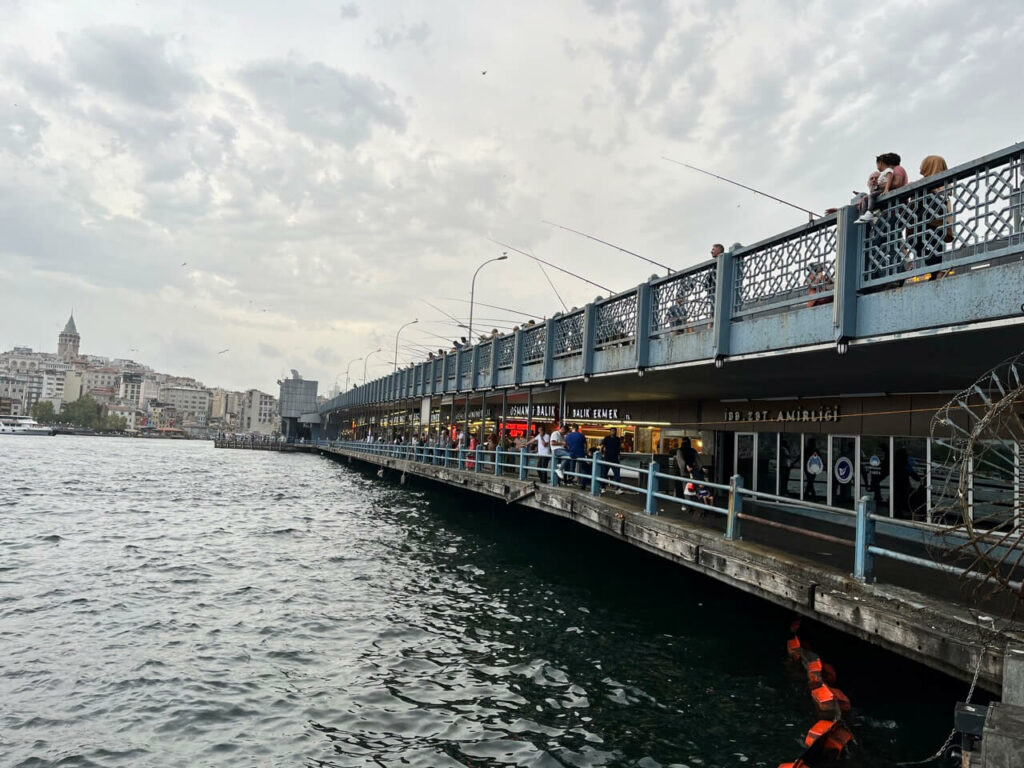 The Bosphorus is also one of Istanbul's most popular tourist attractions, with boat trips, ferry rides, fishermen, and impudent seagulls. It is also home to various wildlife, including dolphins, seals, and pelicans.
While I admit that the Bosphorus is a special place, do not expect too much walking the bridge over the strait.
7. Try Turkish coffee
What is so special about Turkish coffee? Well, it has a strong flavor from unfiltered beans, making the coffee much stronger than most other types of coffee.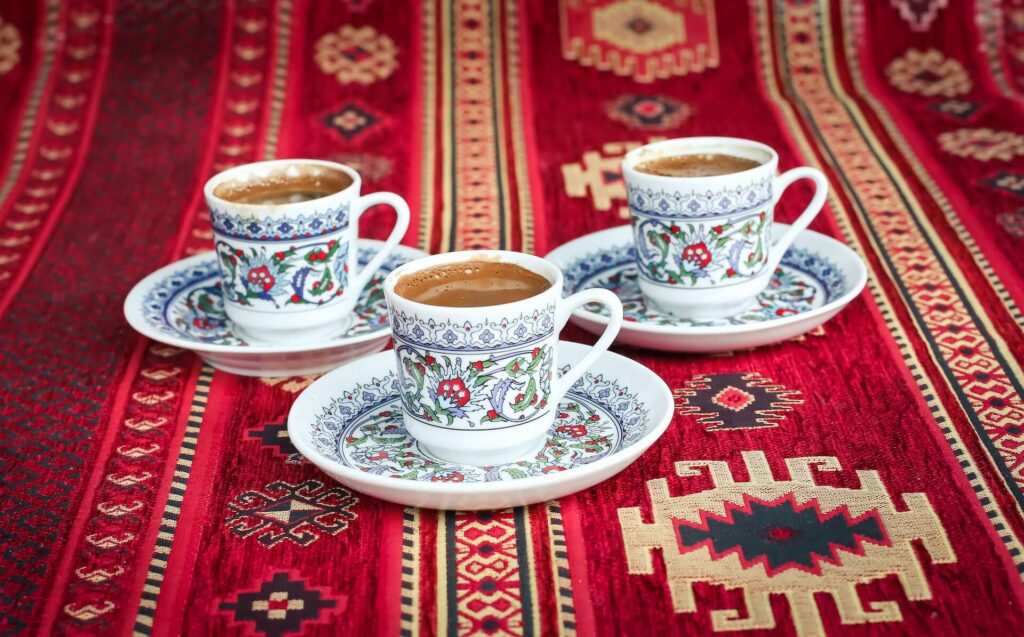 In addition, the high pressure used to make Turkish coffee results in a thick layer of foam on top of the drink, which keeps the heat in and prevents the coffee from getting too bitter.
If you like strong coffee, give it a try. If not, pass.
8. Eat in Arden terrace restaurant
Istanbul is famous for its cuisine, which combines influences from the Middle East, Central Asia, and Europe.
So, to make the most of your travel, head to a lovely Arden restaurant with stunning views at sunset, a traditional Turkish dishes menu, and friendly staff. It is a really nice place to end your 1-day visit to Istanbul, take my word for it!
Conclusion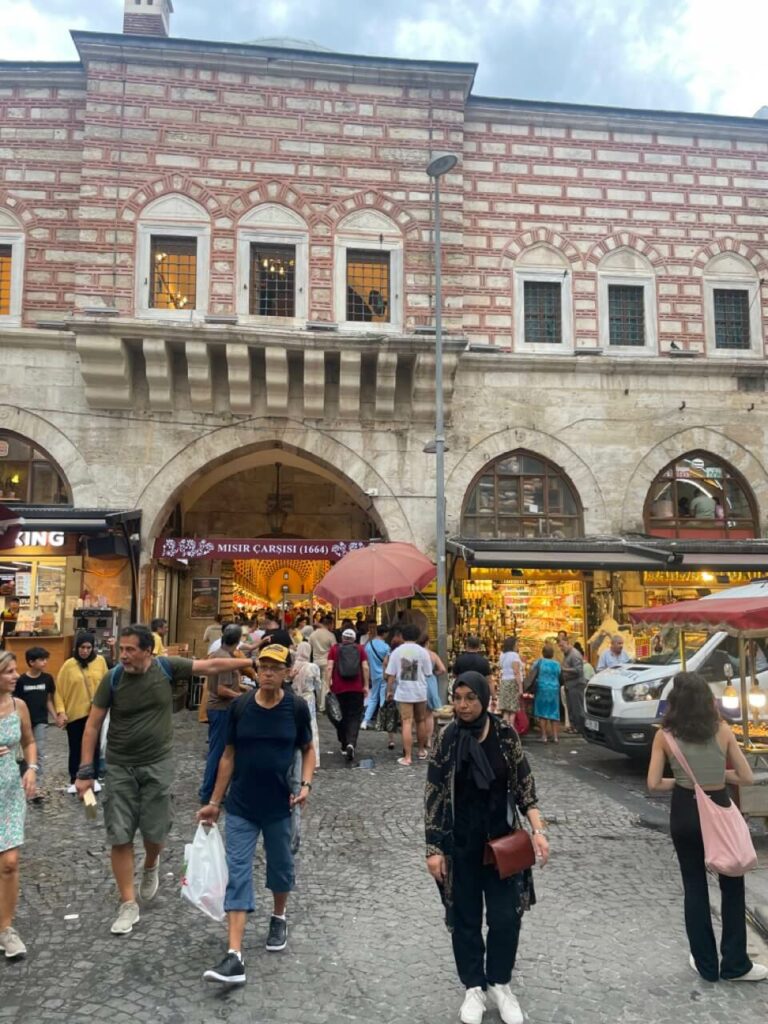 While Istanbul is quite a controversial city, it still has something for everyone.
If you are looking to explore history and architecture or enjoy the big city life and delicious food, there is no shortage of these things there.
With just one day in Istanbul, it can be tough to see everything, but if you follow my tips and watch out for taxi scams, you should surely have a great time.
Have you been to Istanbul? What was your favorite thing about the city? Let me know in the comments below.
This post might include some affiliate links. If you make a purchase through these links, I may earn a small commission at no additional cost to you. I appreciate it when you use my links to make purchases.