12 Rules on tipping in Spain
Nadia Podrabinek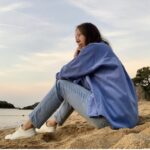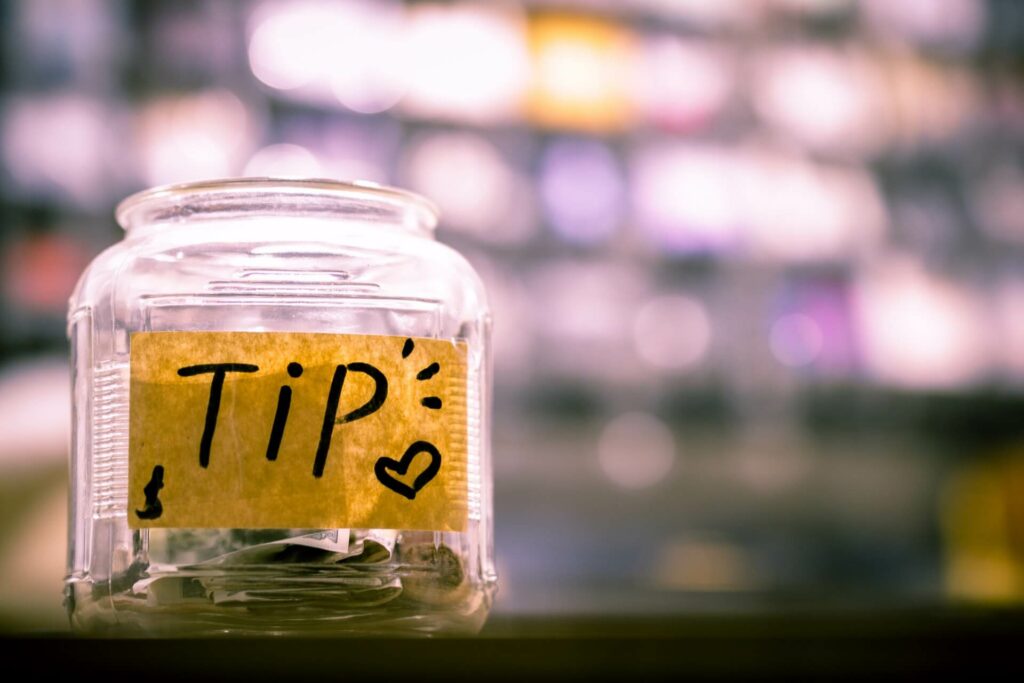 The most popular question from people coming to the country—is it rude not to tip in Spain? The short answer is, "No, it is not rude", and tipping rules are extremely simple in Spain.
Tipping is not mandatory in Spain, and it's all about common sense. Did you like your meal at the restaurant? Now you can leave some extra to show how much you appreciated the service. Or you may not. Not a big deal, absolutely!
This is one of the many satisfying things about Spain—you can choose whether to leave some extra gratuity or not, and it's very relieving. It also gives you some kind of security and control over the situation—it's up to you to express your gratitude (otherwise, it shouldn't be called a "tip" but a "service tax" because the gratitude couldn't be prepaid, in my opinion).
Read also: Should I pay in Euros or Dollars?
Is it all so simple with tipping in Spain? No, of course not. In my experience, you can still face some awkward situations while being a reasonable person. Therefore, follow this detailed guide on when and how much you should tip in Spain.
How much and where to tip in Spain
Here is the short 12-rule summary on tipping in Spain:
| | |
| --- | --- |
| When | How much |
| Bar, Cafe, Coffee shop | €0-2 |
| Lunch | €0-2 |
| Dining | 0-10% |
| Taxi | €0 (I explain down below) |
| Hotel room service | €3-5 (for the stay of 3 days) |
| Hotel porter | €1-2 |
| Tour guide | €0-15 |
| Spa / Massage service | 0-5% |
| Delivery service | €0-2 |
| Car rental | €0 |
| Flamenco show | €0 |
| Night clubs | €0 |
Tipping at bars and restaurants in Spain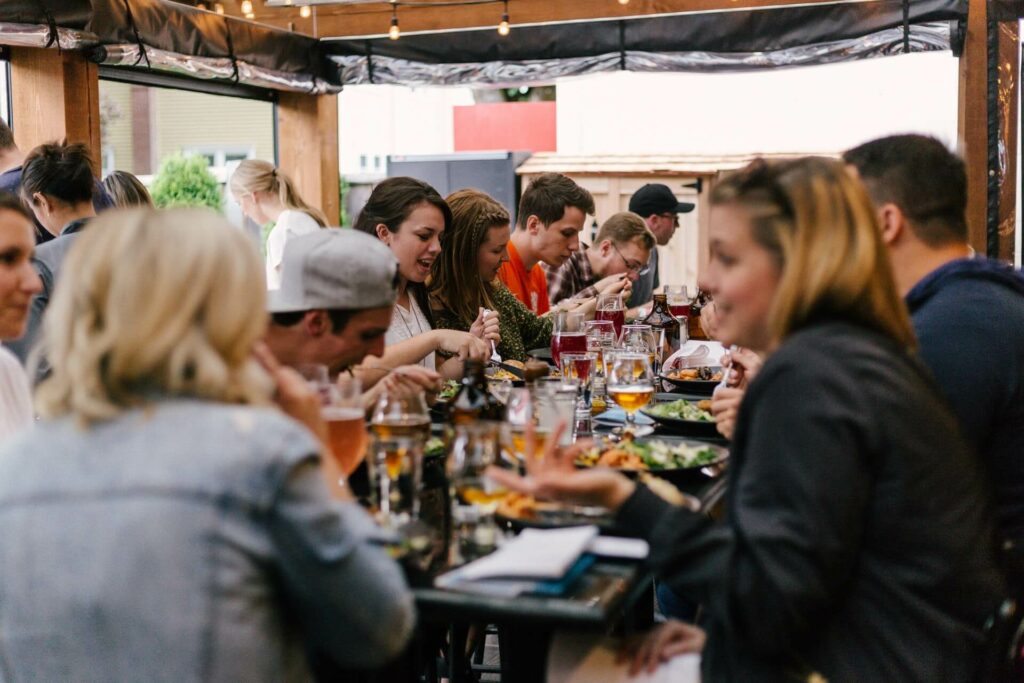 As I mentioned before, tipping is not expected in Spanish restaurants, so it solely depends on your mood, habits or gratitude.
If you drink a coffee, wine or beer, order some snacks (tapas), or have breakfast – you are not expected to tip at all. But if you still want to leave a tip, 1-2 euros would be appropriate.
If you're going for a lunch in Spain on workings days, there is a big chance that you'll have a Spanish version of the meal that is called "menu del dia." For a reasonable price (8-15 euros per person), you get the first dish, the second, a drink, and a dessert. Tipping 1-2 euros would be appropriate.
If you dine at a restaurant, just follow the widely accepted rule of tipping 10% of the total bill value or just round up the bill.
To leave a tip with the card, ask the staff about it before they bring the bill. It's not always possible to tip with a card in Spain, so if the restaurant doesn't accept tipping by card and you don't have some extra cash, just let it go. Nobody will be offended.
In my experience, the restaurant's service is relatively slow in Spain. Don't be surprised by that, and don't be shy to demand a faster serving if you're waiting too much. Why is it happening? Due to the labor law and high taxes, the owners prefer to hire as few people as possible to keep their business profitable. This hurts the dining industry, definitely, but it is what it is.
Check out the Best seafood restaurants in Valencia article.
Useful vocabulary:
Tip — Propina
[proh-'pee-nah]
Can I have the bill, please? — La cuenta, por favor
[la ˈkwɛ̃nta, por favor]
One beer please — Ponme una caña, por favor
['ponme unah canyah, por favor]
A coffee please — Un café, por favor
[oon cafe, por favor]
Can I pay with a credit card? — Puedo pagar con tarjeta?
[ˈpweðo paˈɣaɾ kõn taɾˈxɛta]
How to tip taxi driver in Spain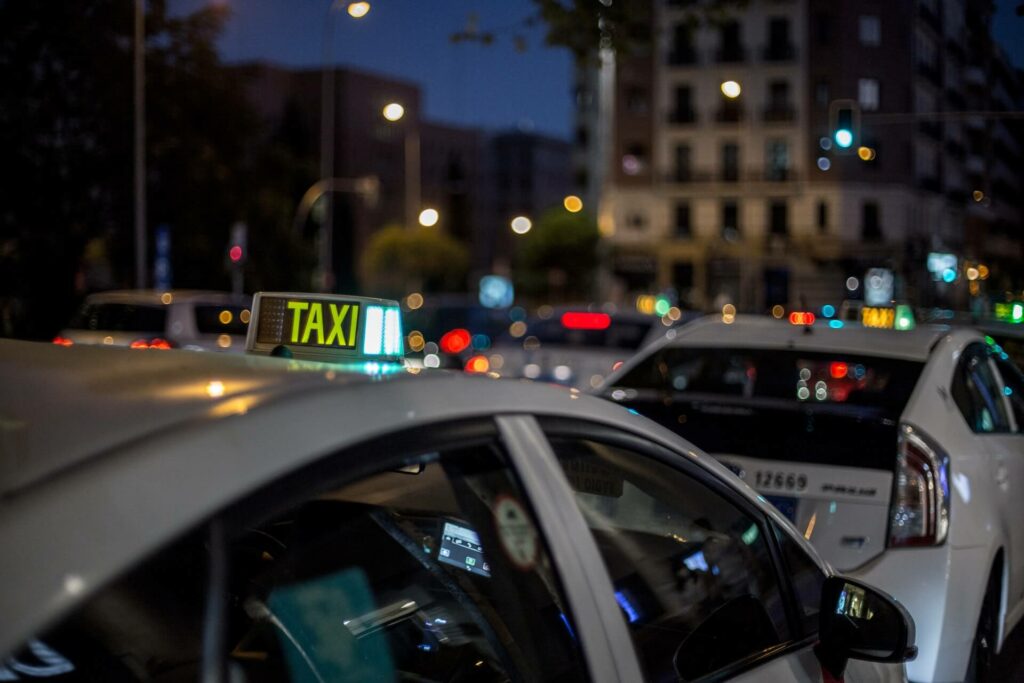 When calling a taxi in Spain, know that you will be charged by a metered fare in most situations and not with a fixed price. Also, the fare is quite high (depending on the region, but you can easily spend €20-40 on a 5-mile route).
Why is the taxi so expensive in Spain? In general, Spanish taxi drivers need to buy a costly license, and they get loans for that (could be €200 000—€300 000), then they need to cover these expenses.
That is the main reason I would not recommend paying extra money to taxi drivers—there is no need to support monopolies. But it is always a good idea to be rational. When a taxi driver helps you with heavy luggage, it would be appropriate to give 1 or 2 euros.
Want to pay less for a taxi in Spain? Try these mobile apps:
Useful Spanish vocabulary for a taxi ride:
Puedo pagar con tarjeta? [ˈpweðo paˈɣaɾ kõn taɾˈxɛta]
Puedo pagar en efectivo? [ˈpweðo paˈɣaɾ ɛ̃n efek̚ˈtiβo]
Puedo pagar por la app? [ˈpweðo paˈɣaɾ poɾ la app]
Tipping in hotels in Spain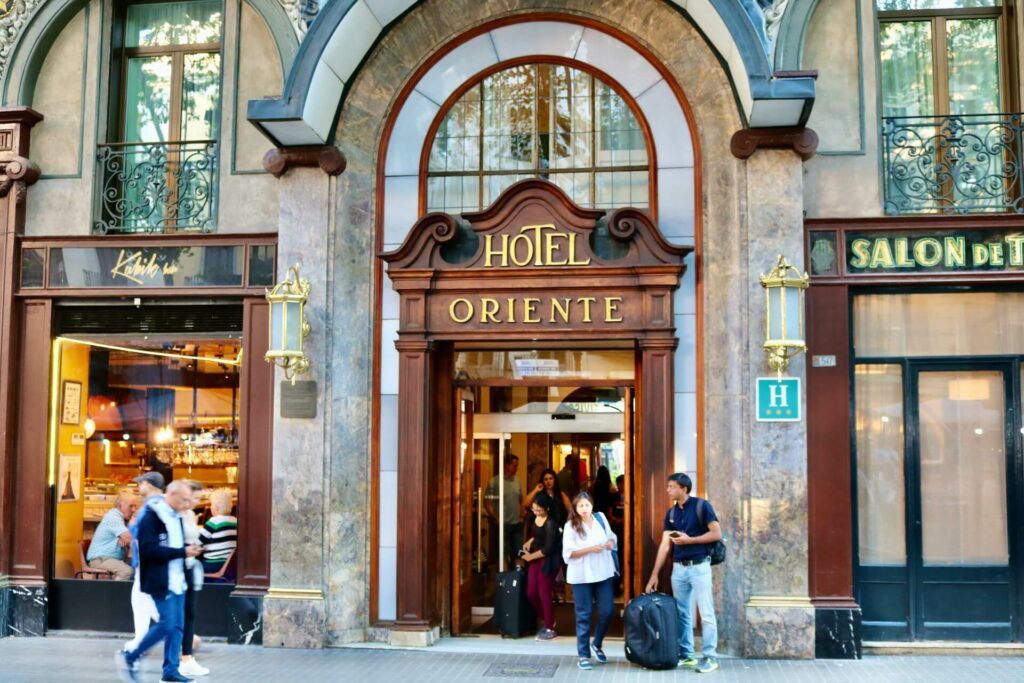 In a hotel, you are usually taken care of 24/7, with various services to make your stay comfortable and pleasant. Probably, it is the only place where commonly accepted rules of tipping apply. Therefore, leaving a tip in the hotel is welcome.
How much to leave? It depends on the star rating of the hotel as well as the service. For a 3-4 star hotel you can follow these practices:
Porters, ~€1 per bag
Room service, €2-5 per day (leave in the room or pay upfront)
Concierge, €5-10 (only for exceptional service)
Doorman, €1-2 (if they help you with luggage)
Some of the Spanish hotels donate tips to charity.
Tipping at Spa centers in Spain
Spa-center is the place where you are expected to get a relaxed and pleasant stay, surrounded with care and attention. Therefore, you may leave some extra 5-10%, but again, it's only up to you.
Tipping tour guides in Spain
Tour guides provide an important service, giving travelers a glimpse into the history and culture of a new place. In Spain, tour guides are generally not tipped, as their pay is included in the tour price. However, if you feel that your tour guide went above and beyond or provided an extra value, it is considered to leave a tip of €10-15. For example, if your tour guide took you to an insider's spot that was not on the original excursion itinerary, leaving a tip is fair enough.
If you go with the group, consider talking to group members before expressing your gratitude—there might be other people to join you, so you can tip as a group.
Tipping at nightclubs in Spain
Spain is known for its lively nightlife, and clubbing is a popular pastime for both locals and travelers. In general, it is not customary to tip at disco bars or nightclubs. However, if a bartender makes you a super special drink or a server goes out of their way to help you, feel free to leave a small tip of €1-2.
Frequent questions about tipping rules in Spain
Can I tip in US dollars in Spain?
No, tipping with the US dollar is very annoying and impolite. Do not do that, please. This rule also applies to all European countries.
Is there any difference on tipping in Madrid, Barcelona, Seville, or Tenerife?
No, absolutely not. The tipping culture is the same across Spain, even in the Canary Islands.
Tipping for other services in Spain, what are the rules?
Tipping etiquette in Spain is very straightforward — extra gratuity is never required, so don't feel pressured by any means.
Do they have a service fee included in the bills in Spain?
No, that is quite rare. But as a general rule of thumb, it is always better to look for unexpected items in the bill.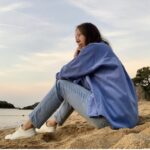 Hello, my name is Nadia.
I usually write about traveling (there are so many places to fit all the lifestyles), relocation (finding a job overseas or moving without losing an income), and living in a foreign country (adapting to a different culture and mentality). Follow me on Twitter, Facebook, Instagram, or LinkedIn!
This post might include some affiliate links. If you make a purchase through these links, I may earn a small commission at no additional cost to you. I appreciate it when you use my links to make purchases.