10+ Best Breakfast Places in Madrid
Nadia Podrabinek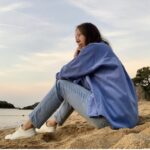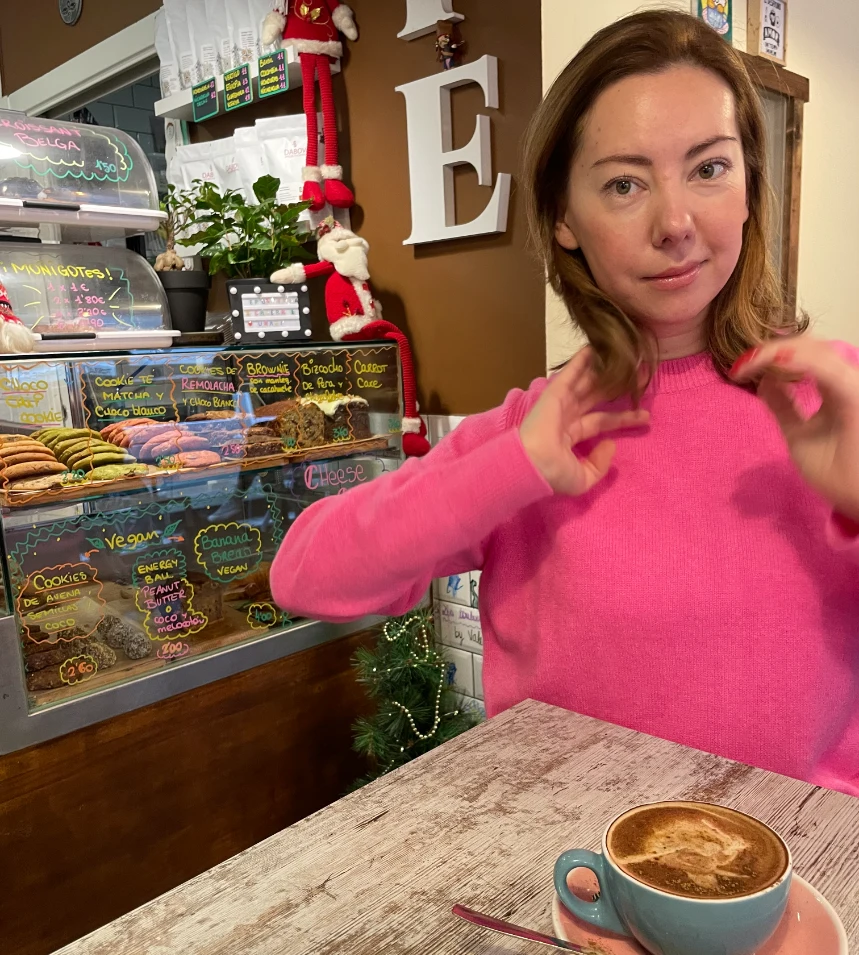 Breakfast culture in Spain is different, with much lighter and simpler meals than served in the United States. A typical Spanish breakfast often consists only of a small pastry or toast with tomato or marmalade and a cup of coffee. This is because Spanish people eat quickly for breakfast and their tradition of having big, late dinners.
However, the breakfast culture is changing, especially in Madrid, the capital city. Now you have plenty of choices for any breakfast there, including brunches and vegetarian dishes.
These are the best spots in Madrid to make your breakfast a perfect start to the day:
Umami Specialty Coffee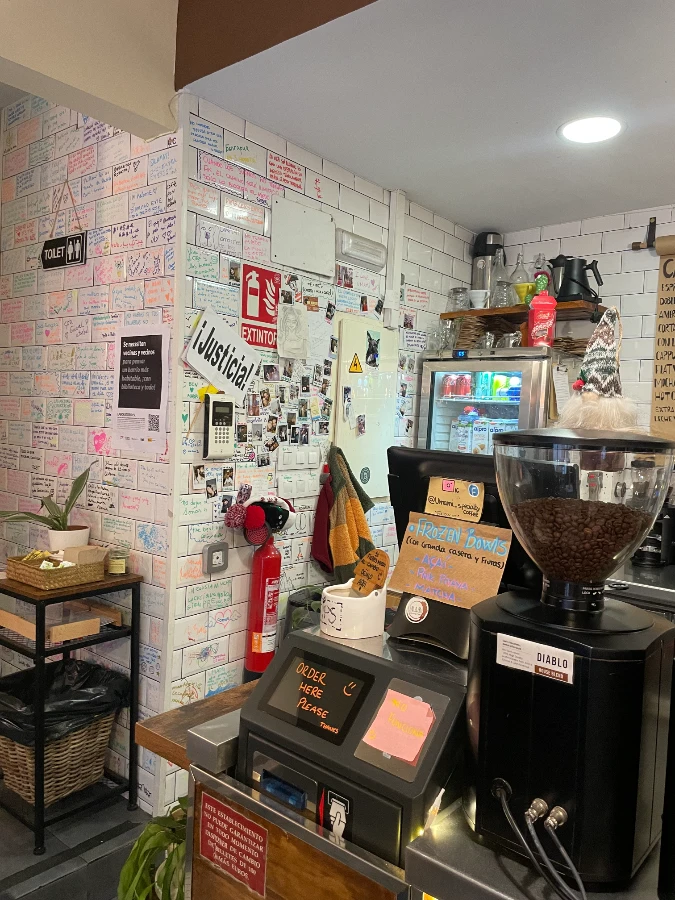 My favorite spot in Madrid, for their delicious toast, specialty coffee, and friendly staff. Try toast with slices of avocado, fresh cheese, sunflower seeds, and black salt. Ask to throw in a fried egg to get the perfect breakfast. They also have some poke bowls and fresh pastries (try "bizcocho con pera y chocolate" – a cake with pear and chocolate).
Read also: 51 things to do in Madrid and Coffee in Spain: How to order and what to try
Etual Café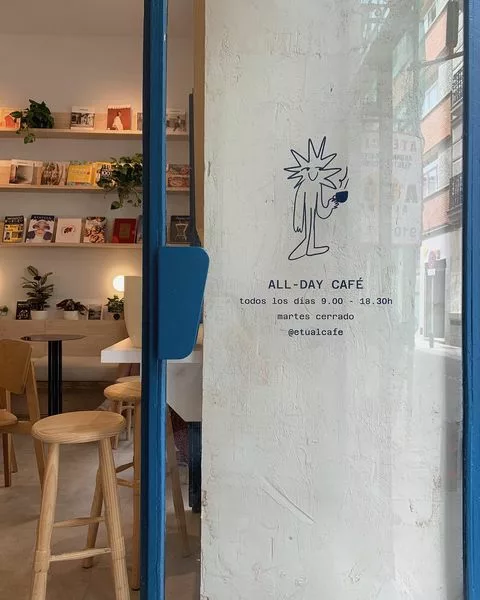 It is right next to Umami café, which is quite helpful – both spots are relatively small so you have the option to move from one to another in case all seats are occupied.
It is the perfect spot for a weekend breakfast or to get some work discussions done during the week. The menu offers delicious seasonal food and great coffee, all served with warm and friendly service. Though there are laptop-free tables (and also very small), it will surely be one of your favorite cafes once you check it out.
Honest Greens, Gran Via 7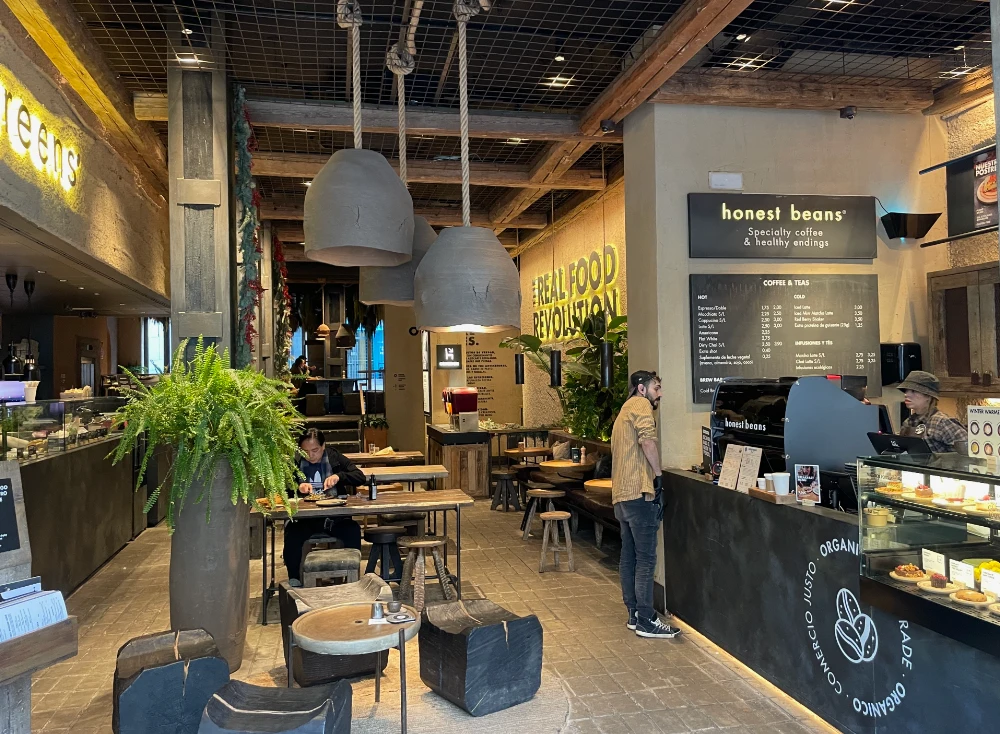 They have a wide selection of vegetarian-friendly options, ranging from protein bowls to sides such as hummus and sweet potato fries. Not only that, but they also cater to those with gluten dietary requirements. As for the drinks, they have specialty coffee and cold-pressed juice. Reasonable prices, nutritious and healthy food, LGBT+ friendly, worth checking out!
Bucólico Café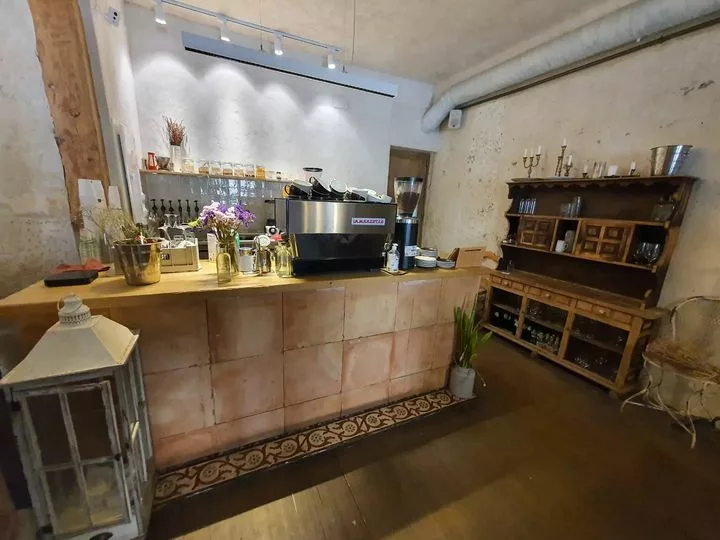 Another must-visit spot for breakfast aficionados! The atmosphere is pleasant and comfortable, with lounge music playing in the background. They offer all sorts of drinks, including coffee, matcha latte (which they are particularly known for), chai latte, rose beetroot latte (recommended to be ordered with oat milk), and more. Moreover, their homemade pastries vary day-to-day, so you can always expect something new every visit.
Apart from drinks and pastries, their Eggs Benedict Toast is one of the best I have ever tried, hands down! Overall, top tier place.
Brutal Specialty Coffee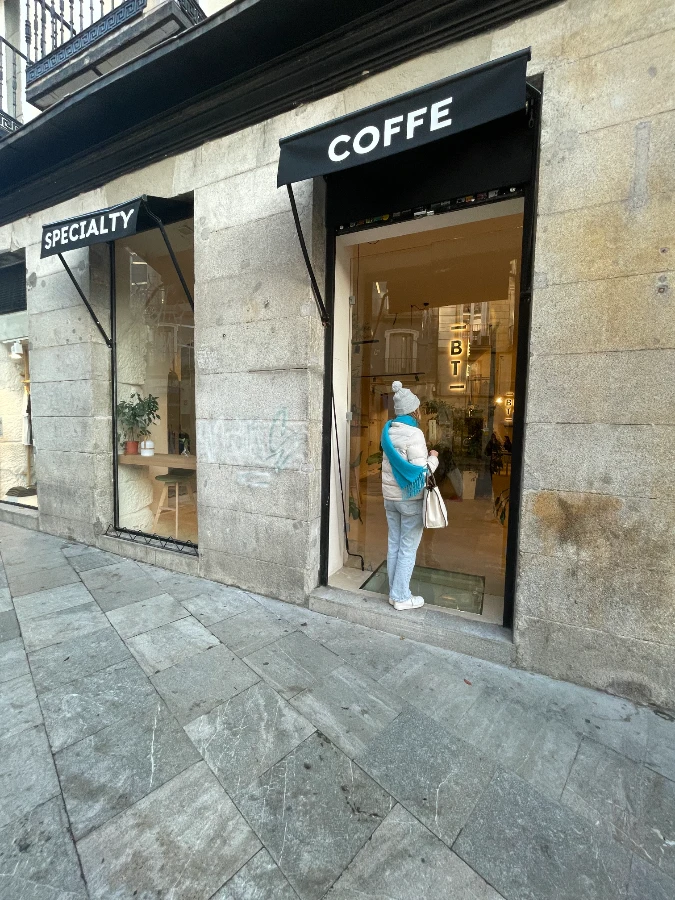 It is a lovely place with a small "tienda" (shop) selling designer t-shirts and hoodies. It is located on Plaza de Ángel and offers delicious coffee, toast, yogurt granola, and cakes!
Federal Café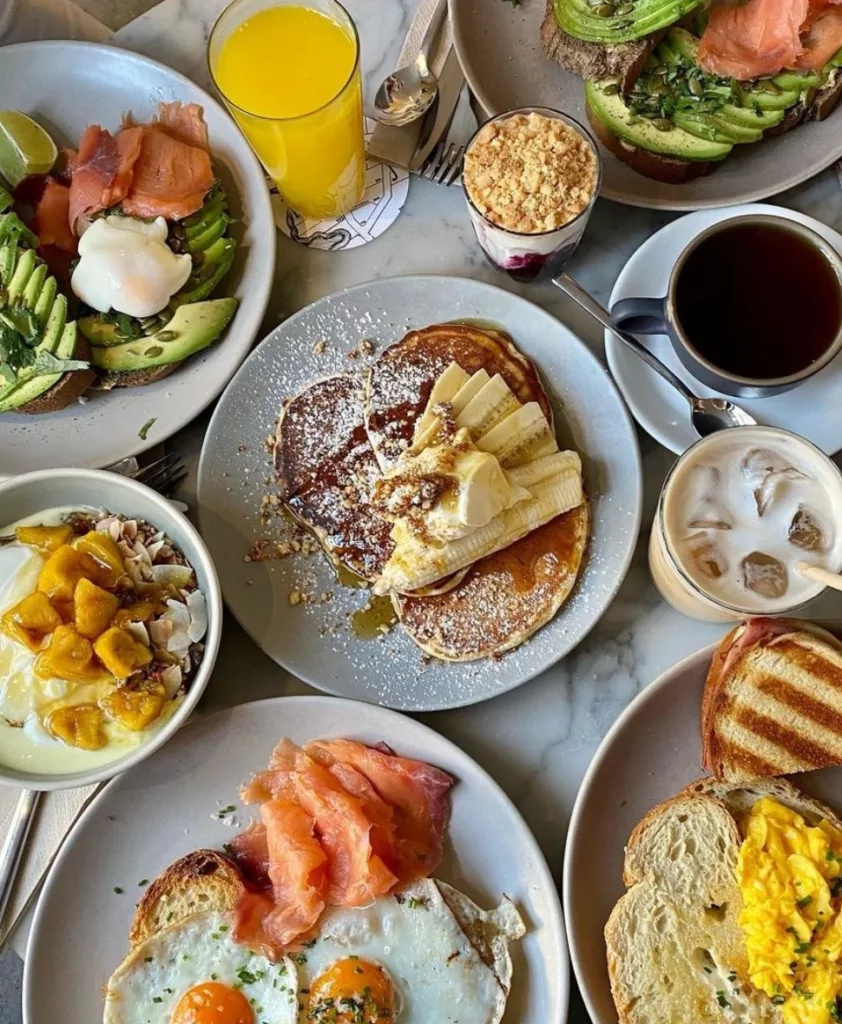 It is an Australian-inspired cafe with a wide selection of breakfast options, such as filled croissants, "morning" burgers, and French toast. They also serve fresh juices, smoothies, classic tea, and coffee, including the iconic "flat white." There are also some options for vegetarians.
El Perro De Pavlov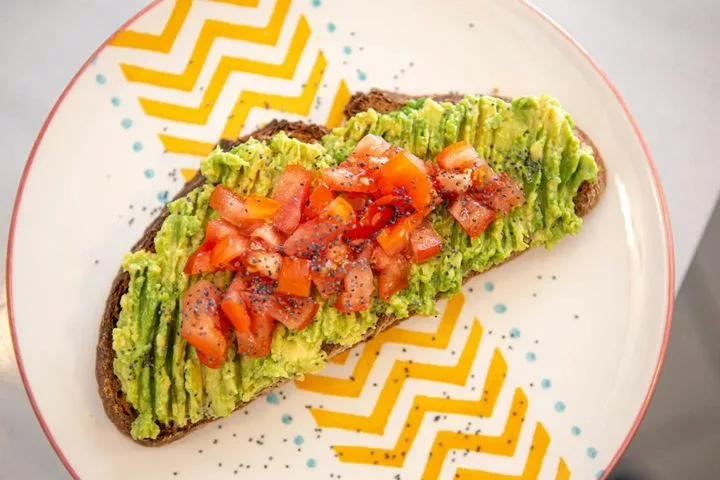 It is a small and cozy coffee shop with a name that alludes to a famous "Pavlov's dog" thought experiment (See the "Frequent questions" section below). No surprise, the spot is dog friendly! Great coffee, toast, and cakes.
Brunch Club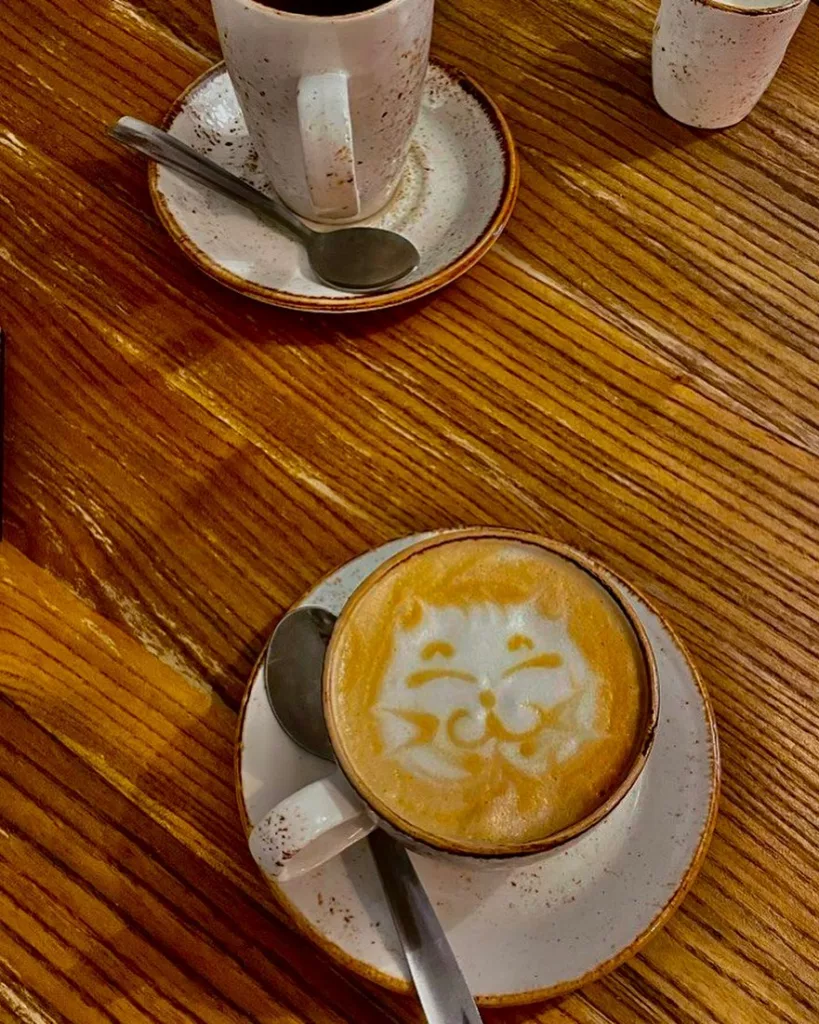 A decent spot for brunches near Gran Via street. They also have a mini-brunch option and a selection of smoothies, teas, cocktails, and coffee.
Toma Café 1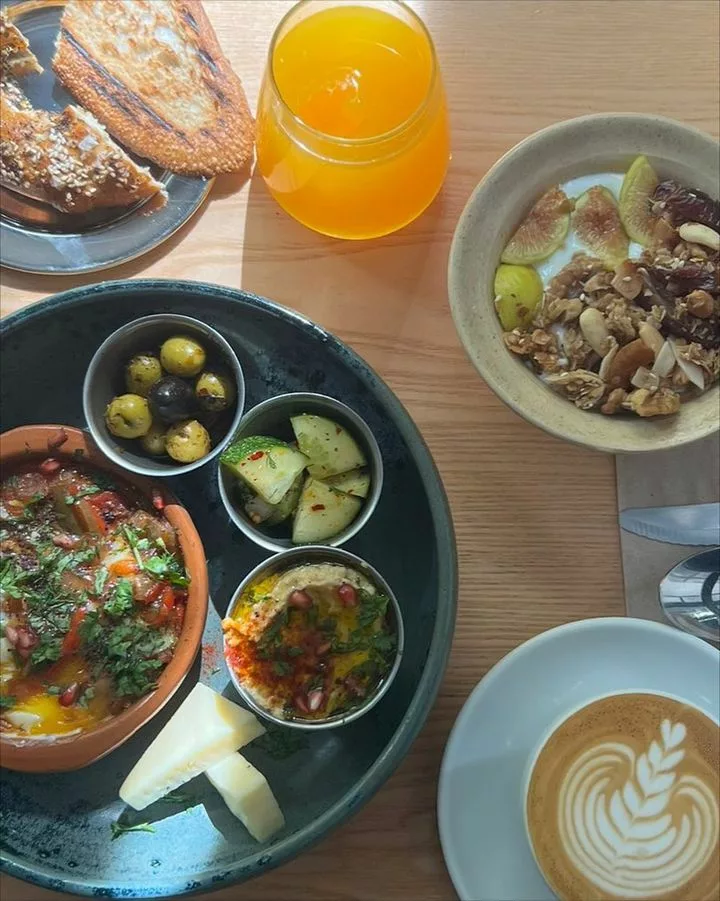 A trendy cafe with an array of breakfast dishes, including acai bowls & avocado toast.
HanSo Café 2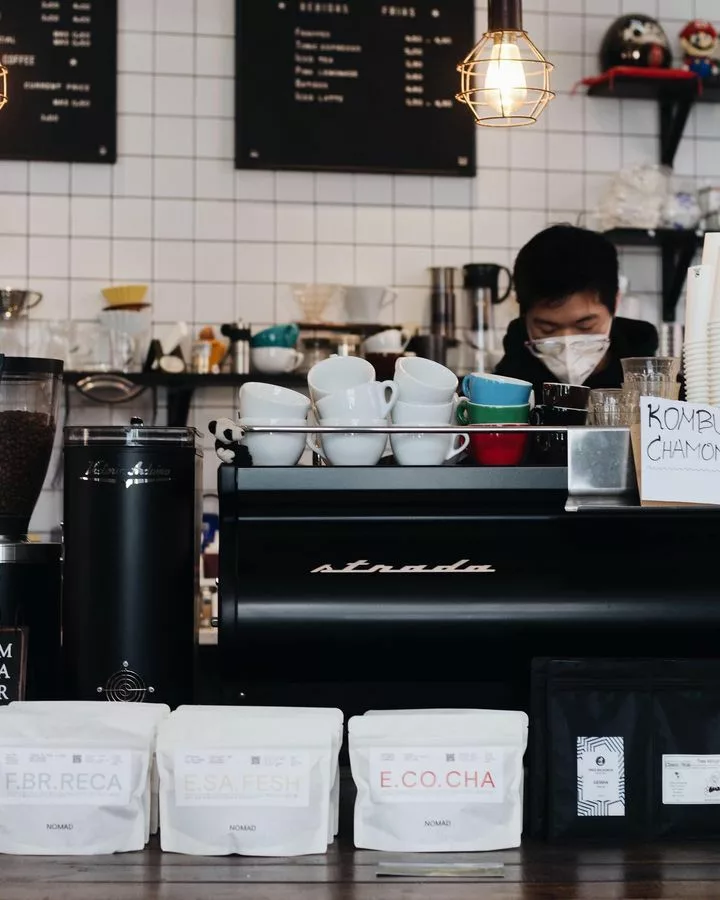 A solid choice for brunch, specialty coffee, and French toast. Try their Matcha waffle! As for bringing your laptop to work – it might not be the best place.
Chocolatería San Ginés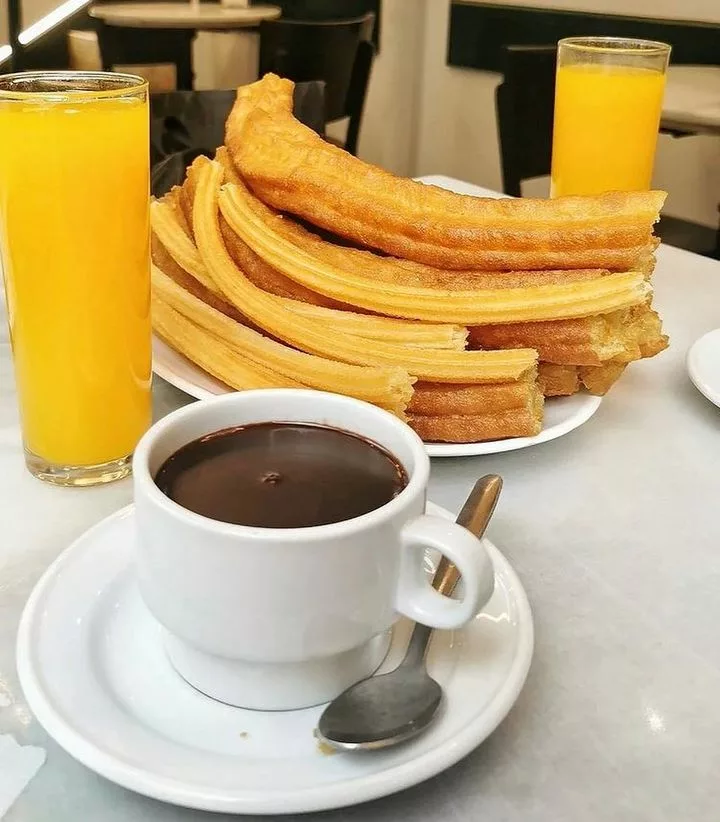 For the sweet teeth! Yummy churros! But do not just order churros; try "Porras," the bigger ones! And you can share the chocolate because it is very thick and big.
Frequently Asked Questions
Do I have to leave tips for the breakfast?
Tipping is not expected in Spanish cafés and restaurants; it solely depends on your mood, habits or gratitude. If you drink a coffee or have breakfast – you are not expected to tip at all. But if you still want to leave a tip, €1-€2 would be appropriate. Read more on tipping culture in Spain.
What is specialty coffee?
Specialty coffee is a type of high-quality, gourmet coffee that has been processed, roasted, and graded to meet specific standards. It usually comes from single-origin beans or unique blends of Arabica varieties and contains little to no defects in the bean structure. Specialty coffees are recognized by their delicate aromas, complexity in taste, full body, and little-to-no acidity compared with traditional drip-brewed coffees.
What is "flat white"?
Flat white is an espresso-based drink popularized in Australia and New Zealand. It consists of a double shot of espresso and hot, steamed milk with no foam. The texture is creamy – not too thick or thin like latte art suggests – making it one of the most popular drinks at specialty cafes.
What is Pavlov's Dog experiment?
Pavlov's Dog is a philosophical experiment proposed by Russian physiologist Ivan Pavlov. He asked whether it was possible to condition an animal to respond the same way to two different stimuli. In this hypothetical scenario, one could train a dog (or any other animal) so that whenever it hears a bell ringing, it will automatically associate the sound with food and salivate as if expecting its meal. This study aimed to explore how behavior can be controlled by external influences rather than being innate or predetermined through evolution or genetics.
Can I have breakfast on Christmas morning somewhere in Madrid?
Yes! Although many coffee shops are closed for Christmas holidays, there are always some cafés that operate these days, e.g., Honest Greens, Umami, Toma Cafe, etc.
Read also: Best Michelin star restaurants in Madrid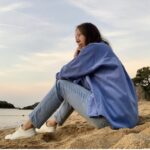 Hello, my name is Nadia.
I usually write about traveling (there are so many places to fit all the lifestyles), relocation (finding a job overseas or moving without losing an income), and living in a foreign country (adapting to a different culture and mentality). Follow me on Twitter, Facebook, Instagram, or LinkedIn!
This post might include some affiliate links. If you make a purchase through these links, I may earn a small commission at no additional cost to you. I appreciate it when you use my links to make purchases.