Where to stay in Valencia, Spain: 7 perfect neighborhoods
Nadia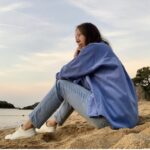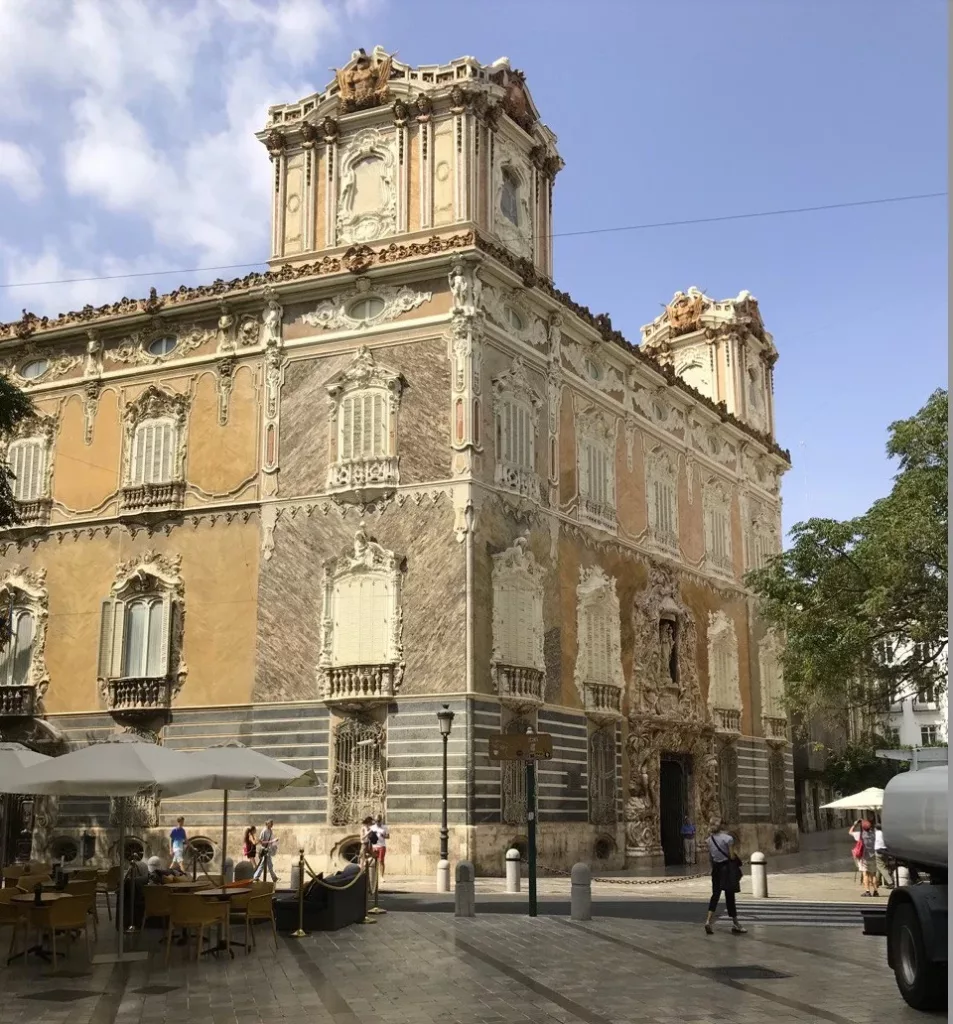 If you are looking for a new destination in Spain, you should take a closer look at Valencia.
Although Valencia is a kind of "niche" city, it has a little bit of everything: incredible architecture and culture, lovely beaches, and rich gastronomy.
But before you dive head first into exploring this beautiful city, let me give you some advice: stick to these 7 best neighborhoods! 
Read also: 41 Things to Do in Valencia: A Local's Guide
Valencia neighborhoods map (click to open large image)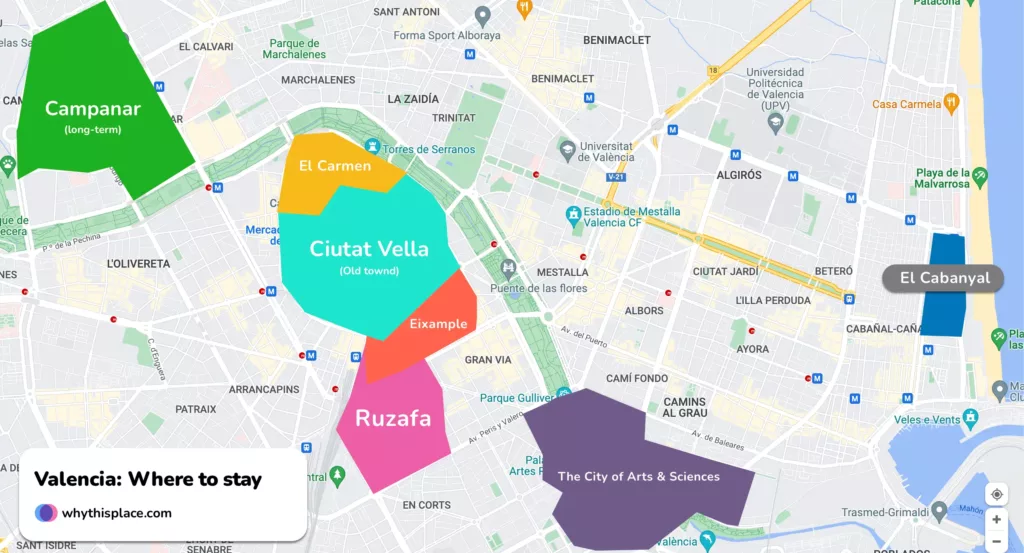 1. El Carmen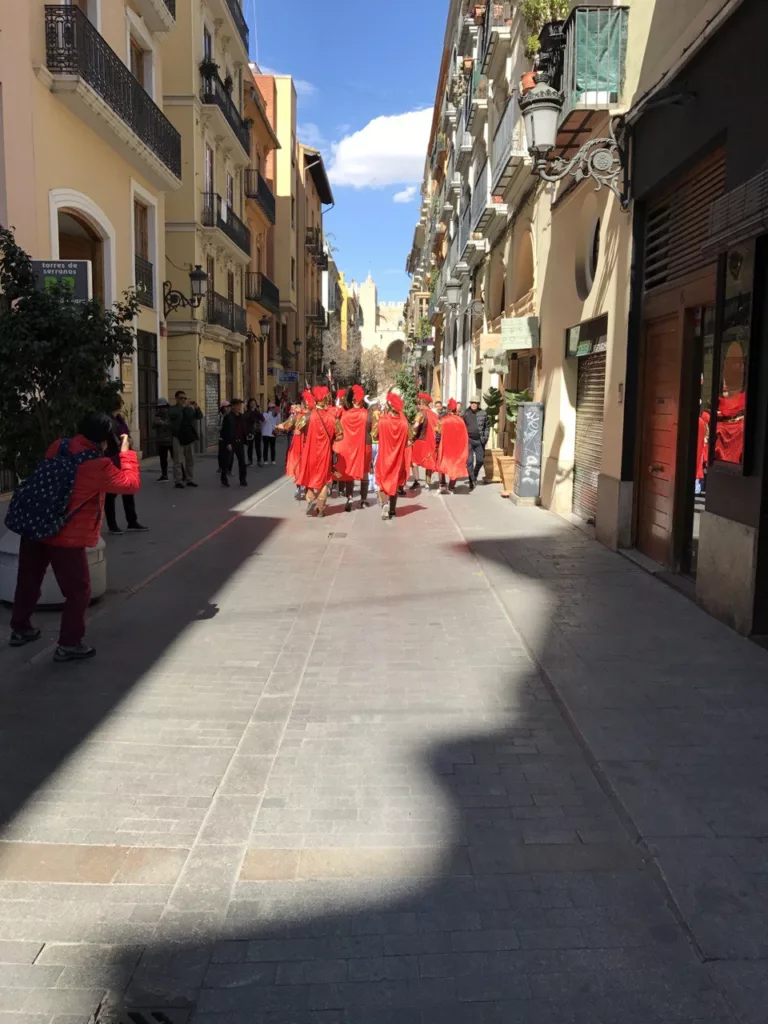 First up is El Carmen – considered by locals as one of the most vibrant districts of Valencia (although many of its streets are quiet and peaceful at night). You will find narrow cobbled streets lined with bars, restaurants, and galleries galore. It is also the birthplace of Valencian paella, so make sure you drop off at one of the many eateries while walking around.
The Central Market is a beloved spot for thrifty shopaholics; narrow medieval streets access it with hints of antiquity.
In El Carmen, you can also visit the 12th-century monastery and a museum with parts of 11th-14th century fortress walls and watchtowers.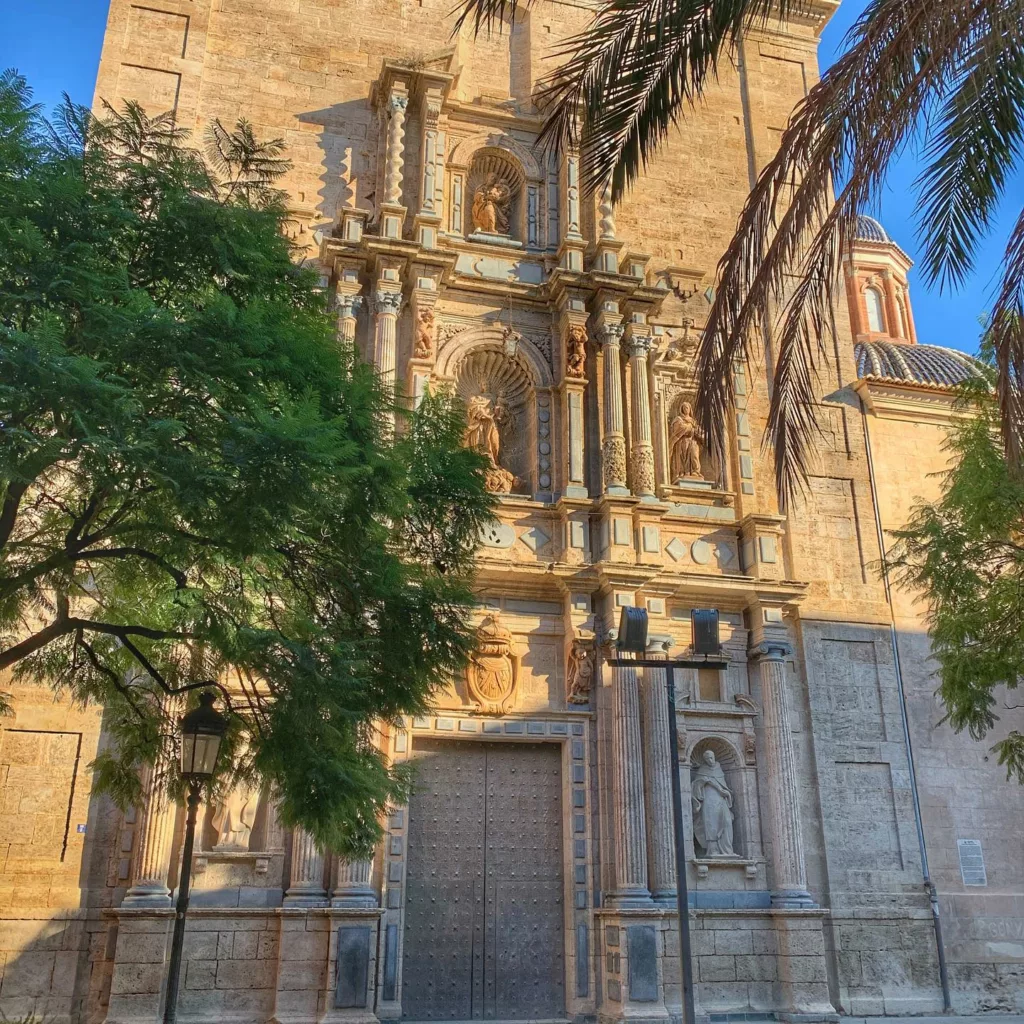 Take some time to experience life in the Silk Exchange – centuries ago, valuable fabrics were traded here. Today it has been transformed into a vibrant museum space.
Some negatives: the area may be noisy at nights.
What to do in El Carmen, Valencia
Go to Cafe de Las Horas for the Agua de Valencia.
Visit the Museo del Siglo XIX showcasing Valencian art movements from the 19th century.
Go to the Parroquia de la Santisima Cruz, a Baroque church with an impressive bell tower.
Explore traditional Valencian life in the Museu Valencià d'Etnologia.
Learn about painter José Benlliure at his House-Museum.
Visit the Museu de Prehistoria, which includes exhibitions about the Paleolithic, Neolithic, and Bronze ages, the Roman world, and Iberian culture.
Get lost in El Carmen's antique streets to discover graffiti, squares, and beautiful historical buildings.
Valencia is one of the most beautiful cities in Spain, see this high-quality video:
2. Ruzafa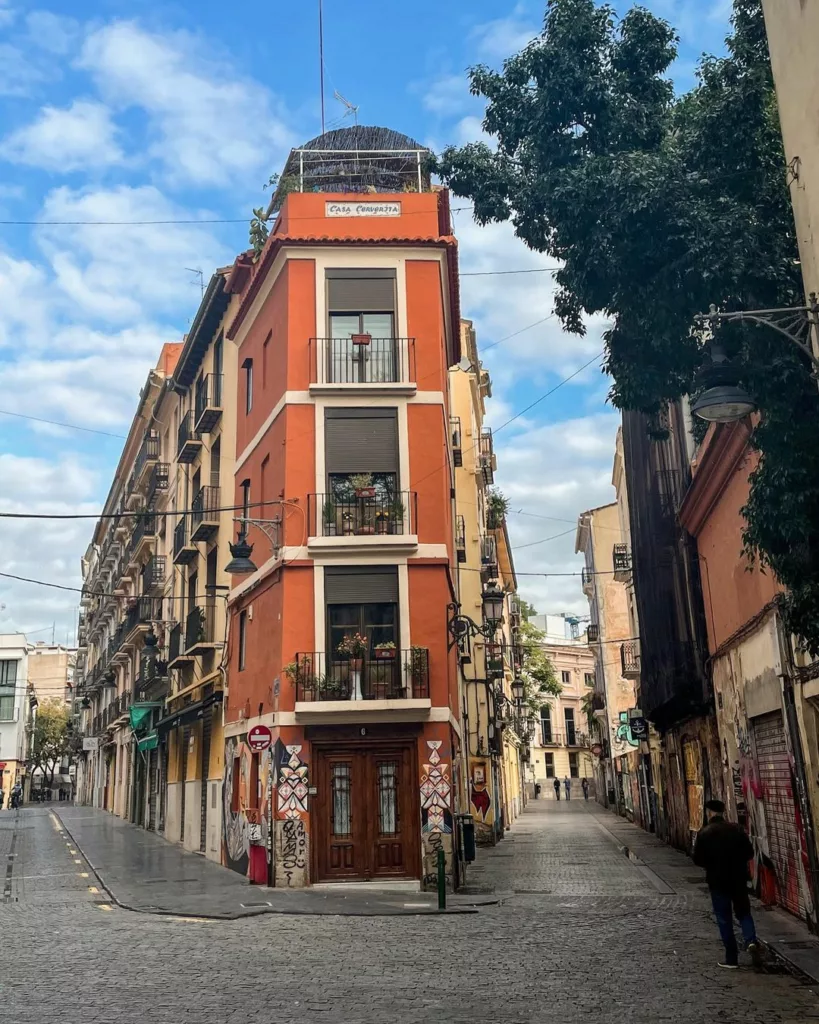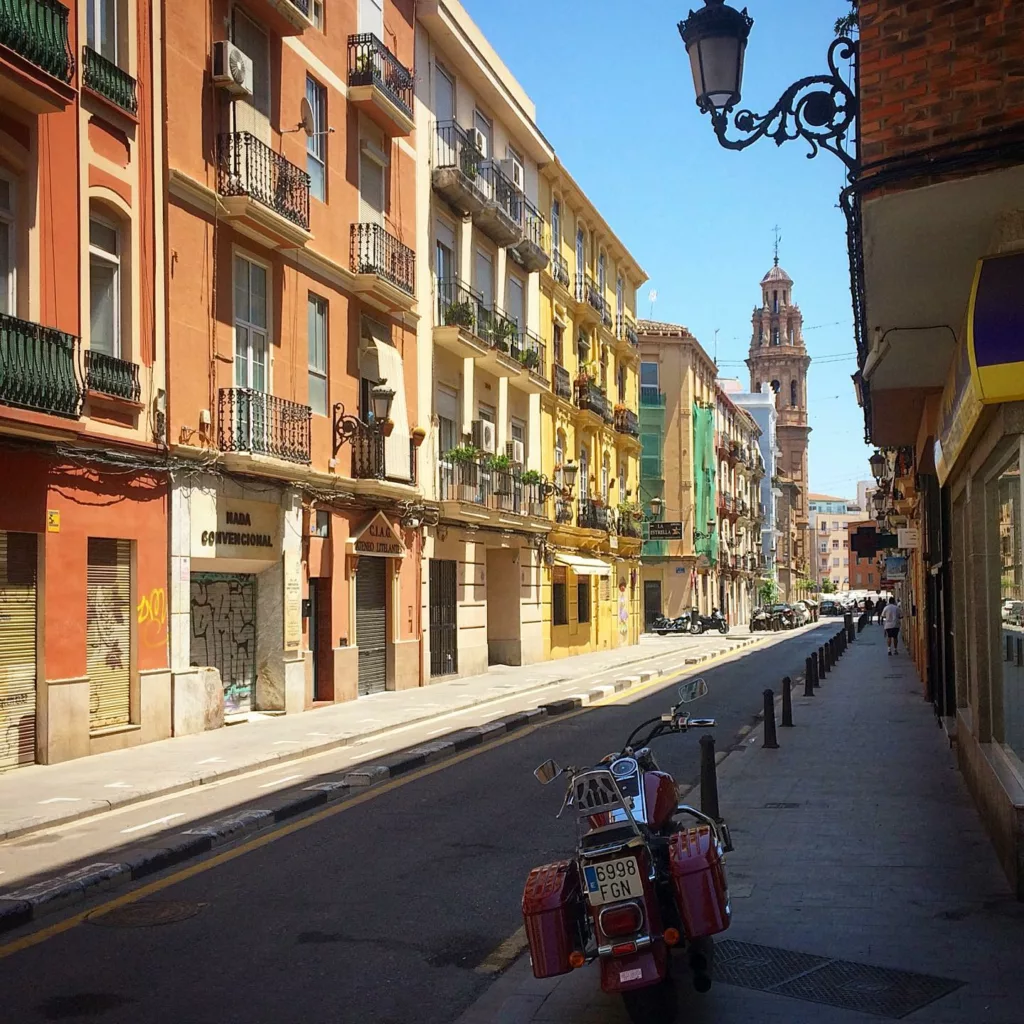 Ruzafa is often referred to as 'the hipster' district due to its alternative atmosphere. It is also one of the most popular tourist areas in the city.
What to do and see in Ruzafa?
Popular attractions include the Ruzafa Market for top-quality produce, Ubik Café, a bookstore-restaurant-cinema hybrid, and the monthly El Flea Market. Ruzafa is the best area for binge drinking too.
Other highlights include trendy rooftop bars and clubs offering panoramic views over the city skyline – perfect for nights out.
Some negatives: it is a bit pricy and noisy here.
Helpful tip When eating out, book ahead if you want a good table in the restaurant.
3. Ciutat Vella
Thirdly we have Ciutat Vella, Valencia's Old town. It is stuffed with historic buildings, including La Lonja de la Seda (a UNESCO World Heritage Site). There are also numerous plazas, each offering unique cultural experiences such as flamenco shows or markets selling local produce and crafts. Worth checking out if history tickles your fancy.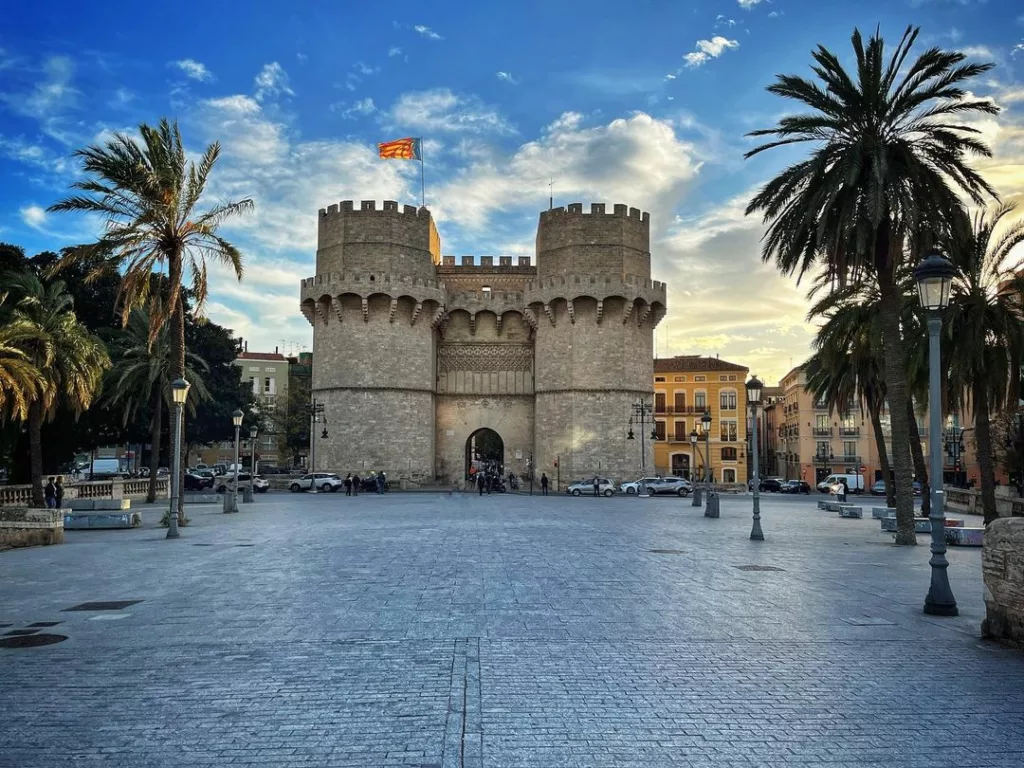 What to do and see in Ciutat Vella, Valencia
See La Llotja de la Seda, a 15th-century silk exchange. It is a stunning example of non-religious Gothic architecture with World Heritage status. It is home to a variety of gothic gargoyles and stone carvings.
Get lost in the Central Market, one of Europe's oldest continuously running food markets.
Visit Valencia's silk museum and the Cathedral, famously known as the site of the Holy Grail.
Step down to the Almoina Archaeological Museum, which showcases the city's history from Roman to Arabic.
Walk through the Portal Valldigna, a 14th-century gateway that separates the Christian and Moorish districts of the city.
Get to the top of the Torres de Serranos, the only remaining part of the city's 14th-century wall.
Go to the Post Office, with a grand domed roof and elaborate exterior.
Try Horchata, a traditional drink made of almond milk. Both locals and tourists quench their thirst with it in the heat. It is served cold for breakfast along with "fartons" – long buns, which you must dip into the drink.
See Cat's House and explore the souvenir stores.
4. El Cabanyal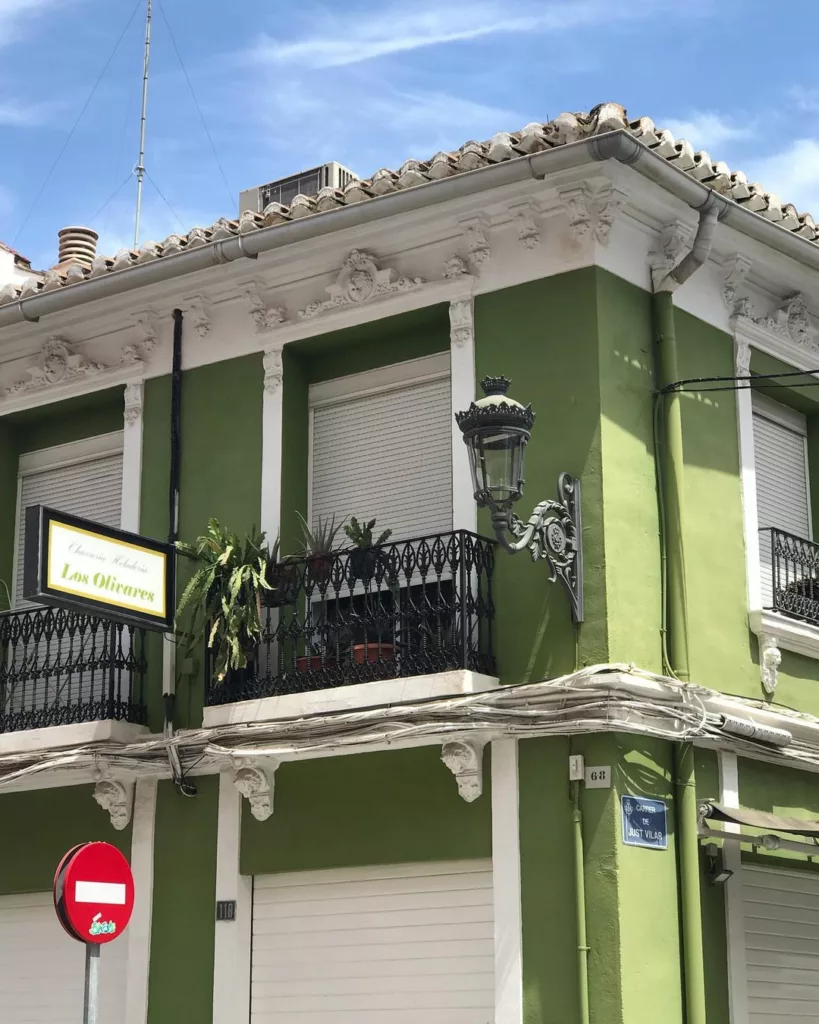 It is a lovely beach area close to the center, just a half-hour metro ride away, which is not much given the size of Valencia. In El Cabanyal, you will find the city's central beach, Las Arenas; therefore, it is always crowded and lively.
The neighborhood has a distinctive atmosphere with old houses. The large wide sandy beach is equipped with sun beds and all possible amenities. A beautiful promenade with restaurants and bars stretches along the coast. You can try authentic Valencian paella here too!
This area can be chosen as an alternative for holiday accommodation in the off-season when prices at coastal hotels drop drastically.
Read also: What to do in El Cabanyal
5. Eixample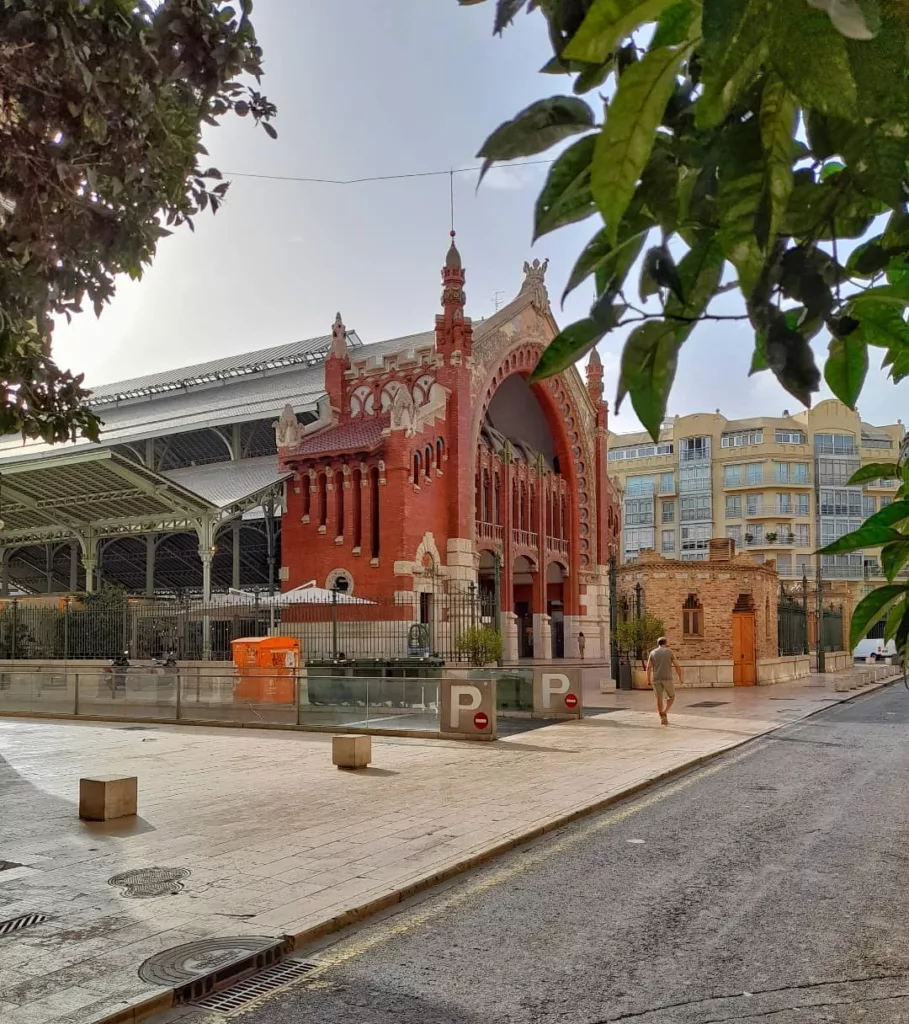 It is the most prestigious neighborhood of Valencia, full of well-kept houses painted in bright, lush colors and flowerbeds decorating every street.
The streets are lined with colorful buildings from different eras and styles – from traditional Spanish villas to modern art deco designs. You can spend hours just wandering around marveling at the architecture. Plus, there are plenty of shops, cafes, and restaurants to explore!
What to do and see in Eixample, Valencia
First, head to Mercado de Colón. Not only is it an amazing example of Spanish modernist architecture, but it is also filled with cafes, bars, and a gourmet food market. It is a great spot to grab a cup of coffee, drink, or meal.
Check out Plaza de Toros, a crazy bullfighting arena! Even if you disagree with the whole bullfighting thing, it is definitely worth checking out, as it is a distinct traditional element of most Spanish cities.
Go to the Museu de Belles Arts de València. This museum is brimming with artwork from some of the biggest names in Spanish art, like El Greco, Goya, Ribalta, Murillo, and Velázquez. Plus, you can explore the incredible Roman mosaic of the Nine Muses. If you are into art, this is the place to visit.
6. City of Arts and Sciences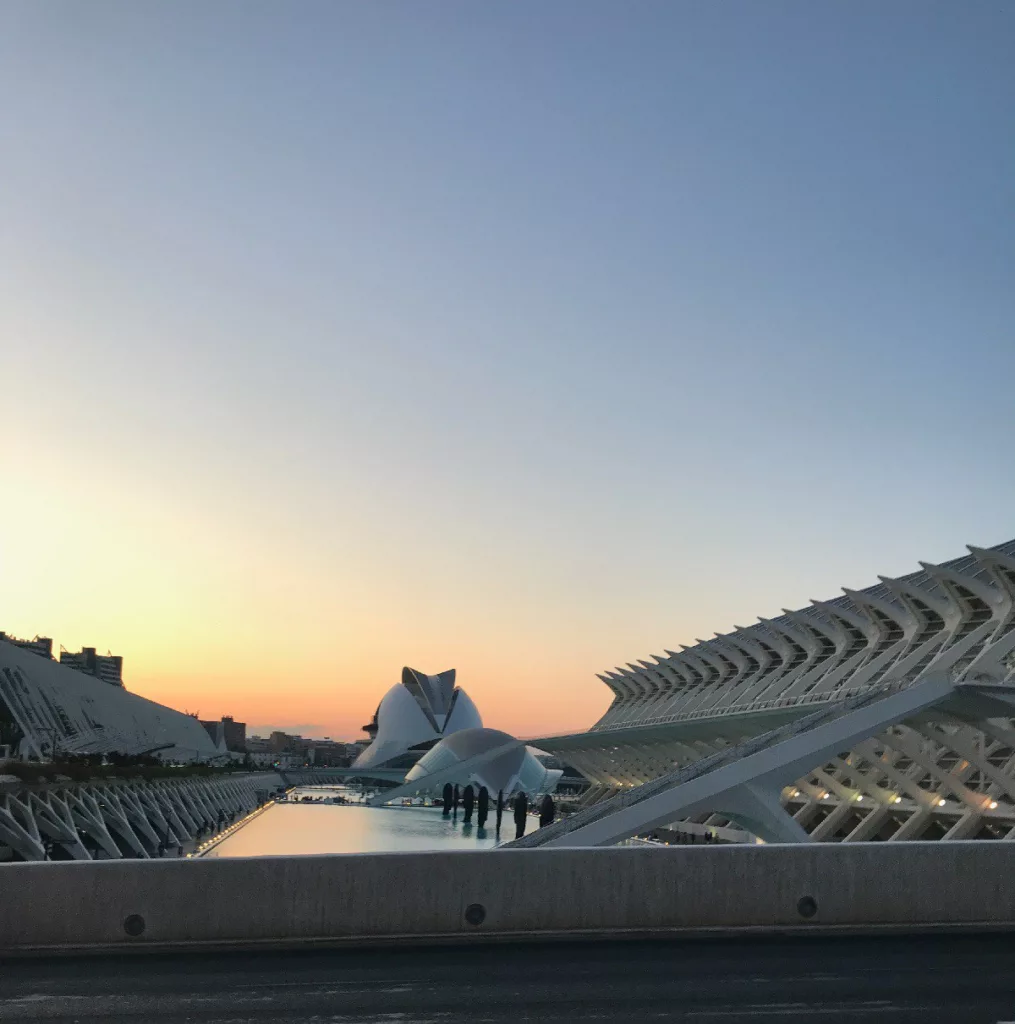 The City of Arts and Sciences marks the border of the historic center and residential neighborhoods on both sides of the Turia River Valley.
The location has ensured its popularity due to its easy access to many points in Valencia.
The City of Arts and Science itself is an exquisite complex of ultra-modern glass and concrete buildings by Santiago Calatrava, one of the 12 Treasures of Spain. You will find a modern oceanarium, science museum, planetarium, tropical greenhouse, movie theater, and a nice walkable Turia park.
The area also has a wide variety of hotels and BnB accommodations.
7. Campanar & Nou Campanar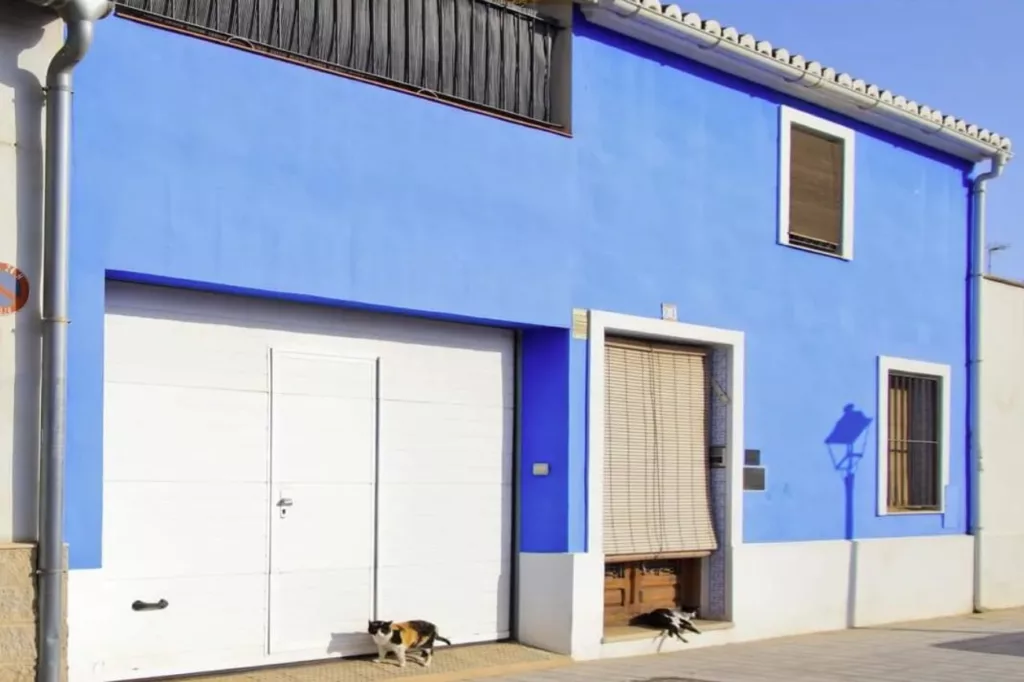 It is a beautiful green neighborhood with boardwalks, parks, gardens, and flower beds. Probably, the best area for a long-term stay.
There is a beautiful large garden and zoo, there are restaurants and cafes, in the evenings it is quite quiet and peaceful.
Hotels in Valencia
Valencia has hotels for everyone – from historical to golf to boutique hotels to cheap hostels.
For atmospheric antiquity, choose accommodation in the center; for bars and nightlife, choose Ruzafa; for the beach leisure – El Cabanyal.
If you travel by car, you should not aim for the center – it is more convenient to stay on the outskirts.
Frequent questions
At what time does the nightlife start in Spain?
Due to late dinners, the nightlife in Spain starts at 1-2 am (Fridays and Saturdays). But you can start as early as 6 pm (with some beers), then have dinner at 8-9 pm, go to a pub at 11 pm and go clubbing after midnight.
What are the best neighborhoods to live long-term in Valencia?
– Viveros and Alameda: Nice locations, close to the river.
– Extramuras, Malilla, En Corts, or Montolivet (next to Ruzafa).
– La Petxina, an overlooked part of the city. A 1-minute walk from Turia park and a 15-minute walk from Mercado Central.
– Campanar, with all the major grocery stores and shops nearby, as well as parks, biking trails, bus stops, and metro.
– Patacona, close to the beach (actually, it is not Valencia but the neighboring town, Alboraya). A charming area for sea lovers. Best if you have a car.
What areas to avoid when staying in Valencia?
No place is perfect on Earth. I do not recommend staying near Malvarrosa beach as the gypsy quarter is nearby (except for Las Arenas Hotel), Benicalap, Patraix, Jesús, Natzaret, and Quatre Carreres. 
Conclusion
So if you are planning a trip abroad soon, why not try giving these seven amazing neighborhoods within Valencia a visit? Have a nice stay!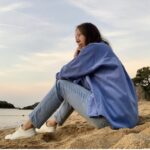 Hello, my name is Nadia. I usually write about traveling (there are so many places to fit all the lifestyles), relocation (finding a job overseas or moving without losing an income), and living in a foreign country (adapting to a different culture and mentality).
This post might include some affiliate links. If you make a purchase through these links, I may earn a small commission at no additional cost to you. I appreciate it when you use my links to make purchases.