Valencia Metro Map and Subway System: Info & Travel Tips
Nadia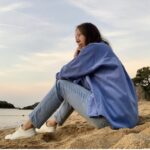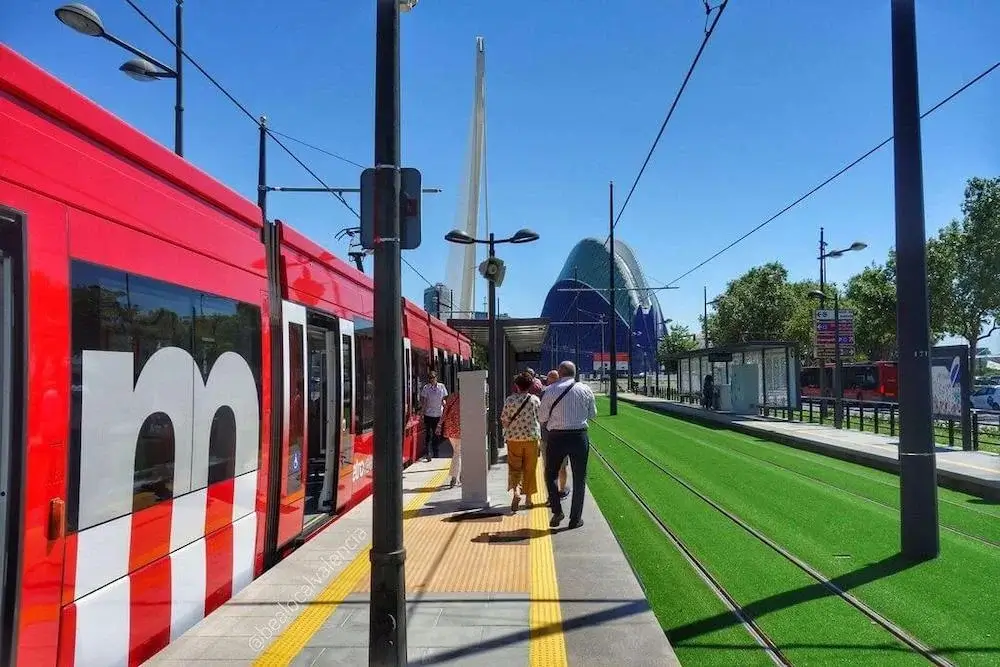 The metro is the quickest and most popular way to commute to different neighborhoods of Valencia and the metropolitan area (which connects neighboring towns).
The metro system of Valencia has six lines with three zones and four tramway lines, with a total length of over 60 miles. These lines serve all parts of the city, including the airport (metro lines 3 and 5).
Read also: Where to stay in Valencia and Things to do in Valencia
Valencia Metro Map
Here is a map of the Valencia metro system (click to open in a new tab):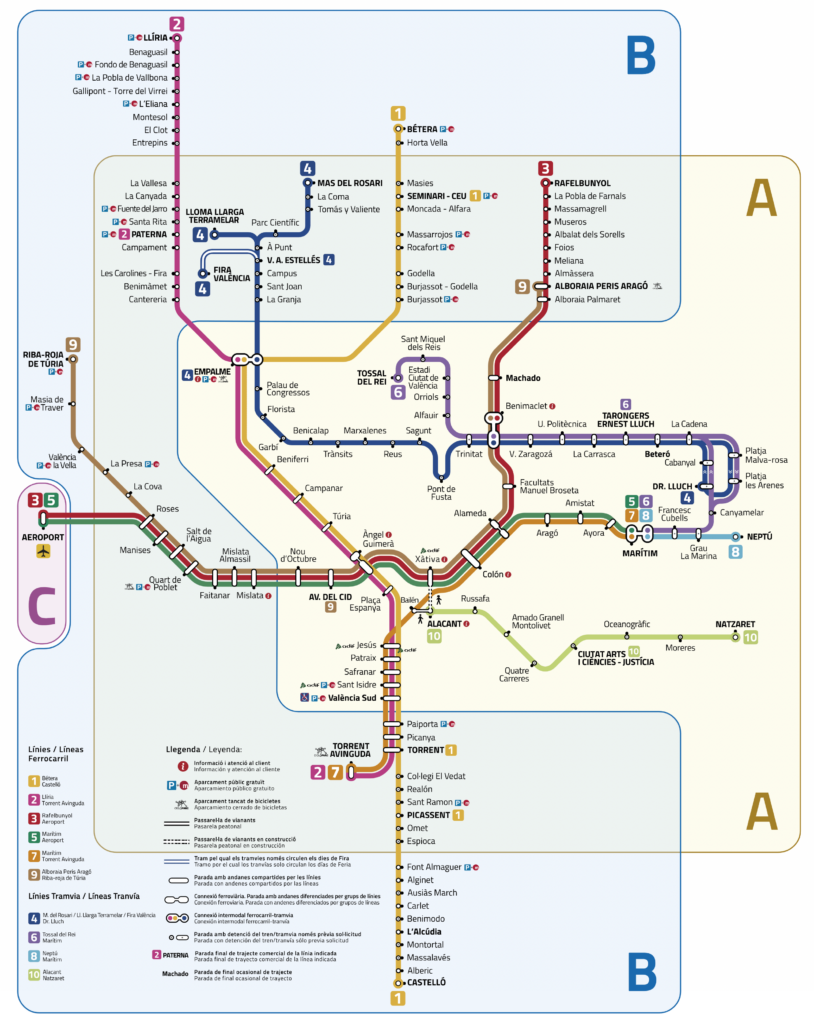 You can also download Valencia Metro Map in PDF (printable).
Valencia Metro and the airport
If you choose to leave the airport by metro, expect long lines at the ticket vending machine (it can take up to 40 minutes). The metro ticket to the city center will cost you €4.80 (or approximately €24 if you choose to go by taxi).
You can also leave the airport using the Rosas metro station, which is an 11-minute walk, and the trip will cost €1.10 less.
See the location of the Rosas station on Google Maps, and here is the walking route (0.5 miles, 11 minutes).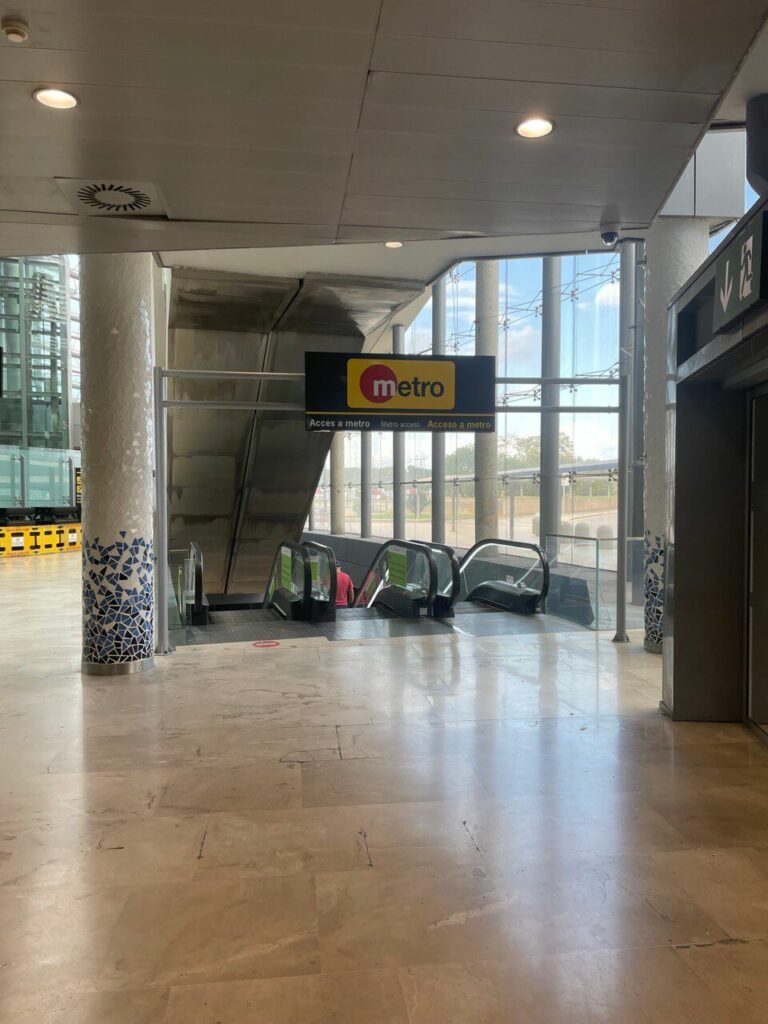 The Valencian language is used extensively in the city and is slightly different from Spanish. Do not be confused that the metro station's name is Roses (Valencian) instead of Rosas (Spanish).
Valencia Metro Timetable
The average frequency of trains is about every 5-10 minutes during peak hours and about every 15 minutes during off-peak hours. The Valencia Metro operating hours are:
From 04.00 am to 11.00 pm on weekdays.
From 05.00 am to 00.30 am on weekends.
Valencia Metro Tickets
A single trip costs €1.50. If you plan on using the metro frequently, buying a multi-trip TuiN card is the best option.
Valencia cards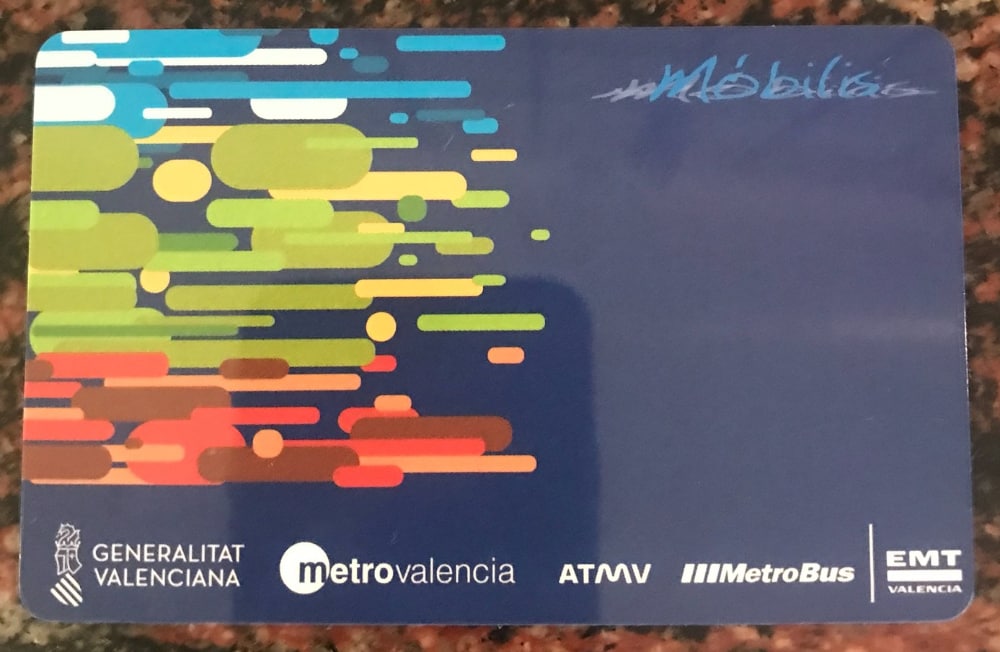 The public transportation card system in Valencia may seem a bit confusing for tourists. You can buy different cards:
A bus-only card, which is a plastic card sold at tobacco shops, kiosks, and the EMT Consumer Office (the bus operator is called EMT). The card is also called "Bonobus plus".
A TuiN card is a metro-only card with a balance in euros. Depending on the trip, the card deducts the cost corresponding to the most favorable zone combination. Therefore, you do not have to worry about the zone as it will deduct an amount according to how many zones you travel. The minimum charge is €5.
Prices for the trip: €0.80 (one zone), €1.20 (two zones), €2.00 (three zones). You will also have to pay for the card itself; an anonymous paper card is €1.00, an anonymous plastic card is €2.00, a personalized card is €4.00.
A SUMA card allows you to travel with the same card in the Metropolitan Area using Metrovalencia, EMT (city bus), RENFE Cercanías (regional trains), and MetroBus. This card also allows you to make a free transfer between different means of transportation. There are different types of SUMA tickets: a 10-trip voucher, unlimited trips for 30 days, and "SUMA T+": unlimited trips for 24, 48, or 72 hours, including the Aeroport stop.
Tip Just buy a TuiN metro card and do not worry about the zones.
Valencia Metro Zones
The Valencia metro system has Zone A, Zone B, and Zone C. The further you travel from the city center, the more expensive your ticket will be. For example, a single trip from Zone A to Zone B costs €1.50, but a trip from Zone B to Zone C costs €2.00.
If you are not going to or from the airport, forget about Zone C.
Additional Tips for Using the Valencia Metro
If you are staying in Valencia for longer, consider buying a Valencia Tourist Card. This card gives you free access to the public transportation (including the Valencia Airport route), museums, monuments, and discounts on various tourist attractions. A 72-hour card for adults costs €22.50.
If you are traveling with a group of people, consider buying a TuiN metro card so you can load enough credit and use the same card for all group members.
Children under the age of 4 can ride the metro for free.
Be aware of pickpockets, especially during peak travel times. Keep your belongings close and watch for people around you.
Bike or Metro in Valencia?
You can rent a city bike (Valenbisi) for €13.30 per week, but it also requires a €150 deposit. Due to the numerous complaints regarding how the bike rental system works, I would not recommend renting a city bike in Valencia.
Is there an App for Valencia Metro?
Currently, there are two Valencia Metro apps: Metrovalencia official and MetroVLC. I would not recommend using the first app, as it is often not correct. Both of the apps do not allow you to buy tickets online.
How to get to the beach by Valencia Metro?
Take line 4 or 6 and go to Playa Malva-rosa station, Playa Las Arenas station, or Cabanyal station. Learn more about beaches in Valencia.
Is Valencia Metro open for 24 hours?
No. The Valencia Metro opening hours:
From 04.00 am to 11.00 pm on weekdays.
From 05.00 am to 00.30 am on weekends.
On special occasions (such as Las Fallas festival week), the schedule is extended by 3 hours.
Some useful links:
This post might include some affiliate links. If you make a purchase through these links, I may earn a small commission at no additional cost to you. I appreciate it when you use my links to make purchases.