What to Do and See in Morella, Spain
Nadia Podrabinek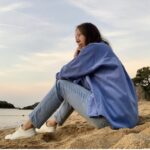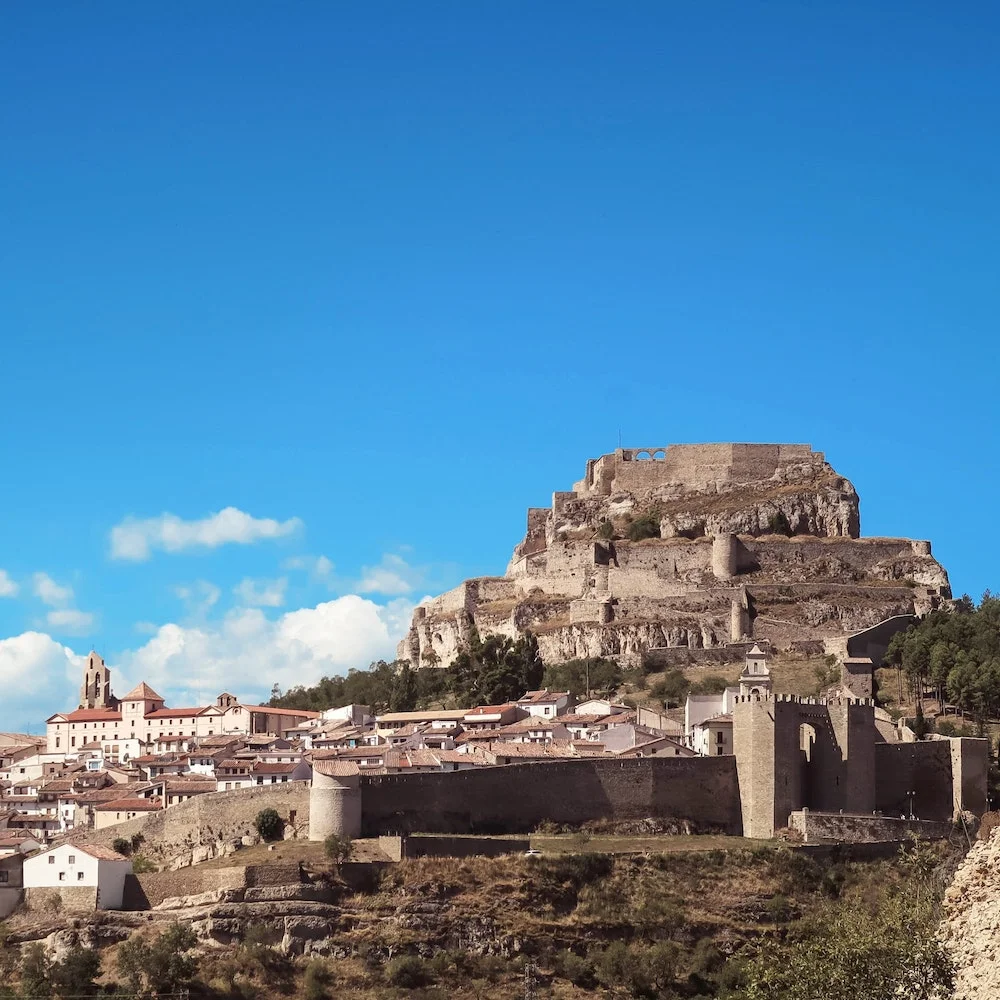 Although I live in a beautiful place now, the lust for adventures and new inspirations pushes me forward to travel and discover more. I go for it, even if it is just a short one-day trip. And I always find something to admire, whether it's a natural landscape, architectural masterpiece, local legend, or just the best hot dog.
Like everybody else, when choosing where to go, I do my homework and investigate travel tips and recommendations.
This time I chose Morella, a medieval town in the province of Castellón, about 110 miles (180 km) from Valencia and 102 miles (165 km) from Tarragona.
---
Key takeaways
Visit the Castle of Morella.
See fossils of Iguanodon in the Museum of Dinosaurs.
Treat yourself to homemade cheese and honey.
Discover the beauty of the Basilic Church of Santa Maria.
See the magnificent Convent of San Francesc.
---
Why Morella?
Morella is one of the most beautiful villages in Spain according to all the prospects I read. It even ranked number one by Condé Nast Traveler of the top 10 towns in the autonomous community of Valencia.
The first wow factor is when you first see the village from a distance of a few miles. Located on the hill with a stunning ancient castle on the top, as if it were a giant crown, the picturesque village piques your appetite for the adventure ahead.
The combination of medieval stone walls, white houses, and terracotta-colored roofs looked stunning and dramatic on a cloudy day. It instantly got me back in time.
Morella, Spain, 4K video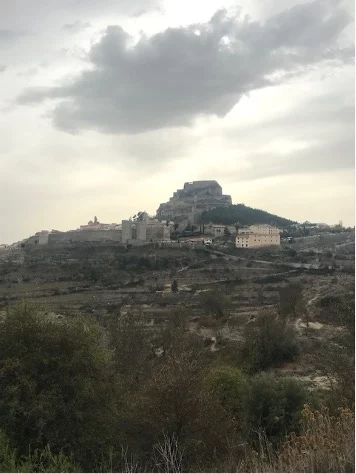 How to get to Morella
The best way to get to Morella is by car.
From Valencia, it will take you about 2 hours to drive. Another somewhat complicated way is to take a train or bus to Castellon and then go by bus from Castellon de la Plana Bus Station to Morella. The bus goes just once a day, so it is a bit of a challenge (assuming how inconsistent are Spanish bus drivers).
If you are not driving a car from Tarragona, take a train to Benicarló (1 hour) and then a taxi to Morella (1 hour). The latter, however, will cost you not less than $120.
Read also: Frigiliana, the prettiest village in Andalusia
The brief history of Morella
The location of the town at the crossing of routes between Ebro valley and the Mediterranean, linking Catalonia, Aragon, and Valencia provinces, was a strategic interest for conquerors during the centuries.
The ancient walls of about 1500 meters in the perimeter are evidence of Iberian, Roman, Muslim, and Christian cultures.
The Muslim period lasted more than five centuries (714-1231) until Cid Campeador liberated Morella from the Lérida caliphate and the Christian Count of Barcelona. In 1232, Morella passed in the hands of Christians.
One curious fact about Morella points out its historical importance: Since 1261, Morella was the only town in the region governed by the King, while the neighboring areas were ruled by powerful Orders (Templar Knights, Knights Hospitaller).
Why is it called Morella?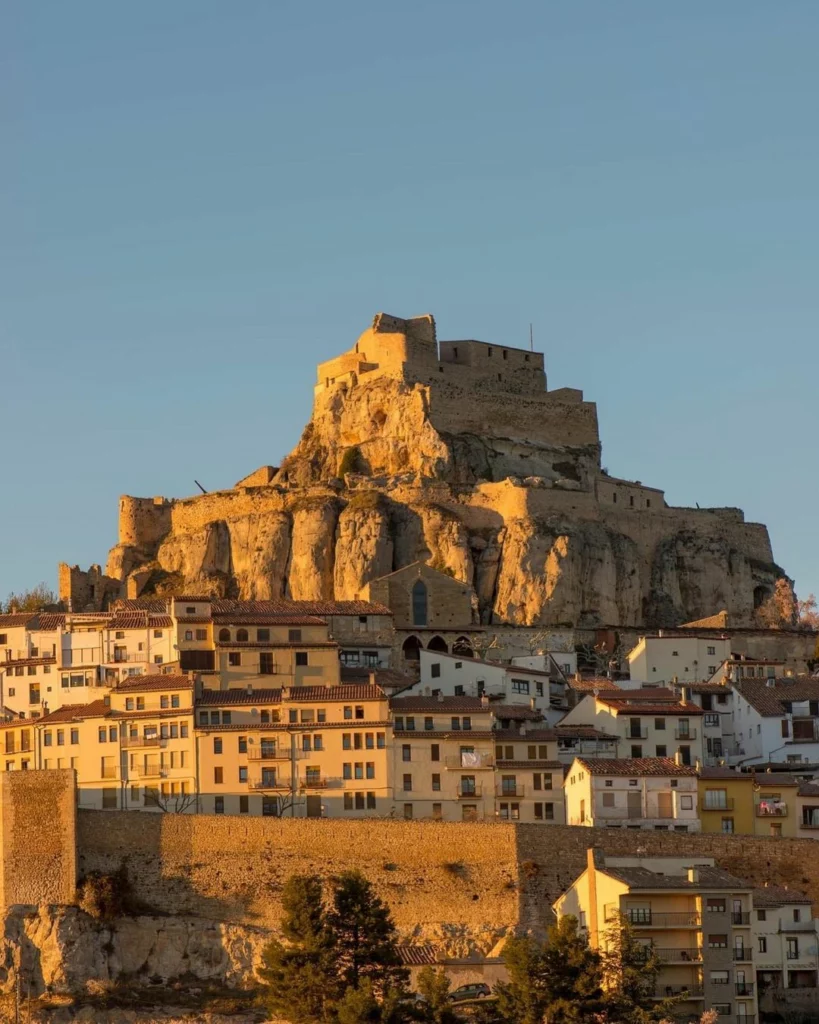 I am always curious about the origins of the place's name. In this case, I found a few hypotheses.
The first idea is that Morella sits on the imposing mass of stone, which sounds like "mole de piedra" or "molella" in Spanish.
The second theory is that Morella comes from the Reconquista period, from "mora" (mulberry) or morera tree, which was abundant in this area.
And the last version refers to Roman times, and it relates to the farm's owner, Maurelius.
What to do in Morella
The Castle of Morella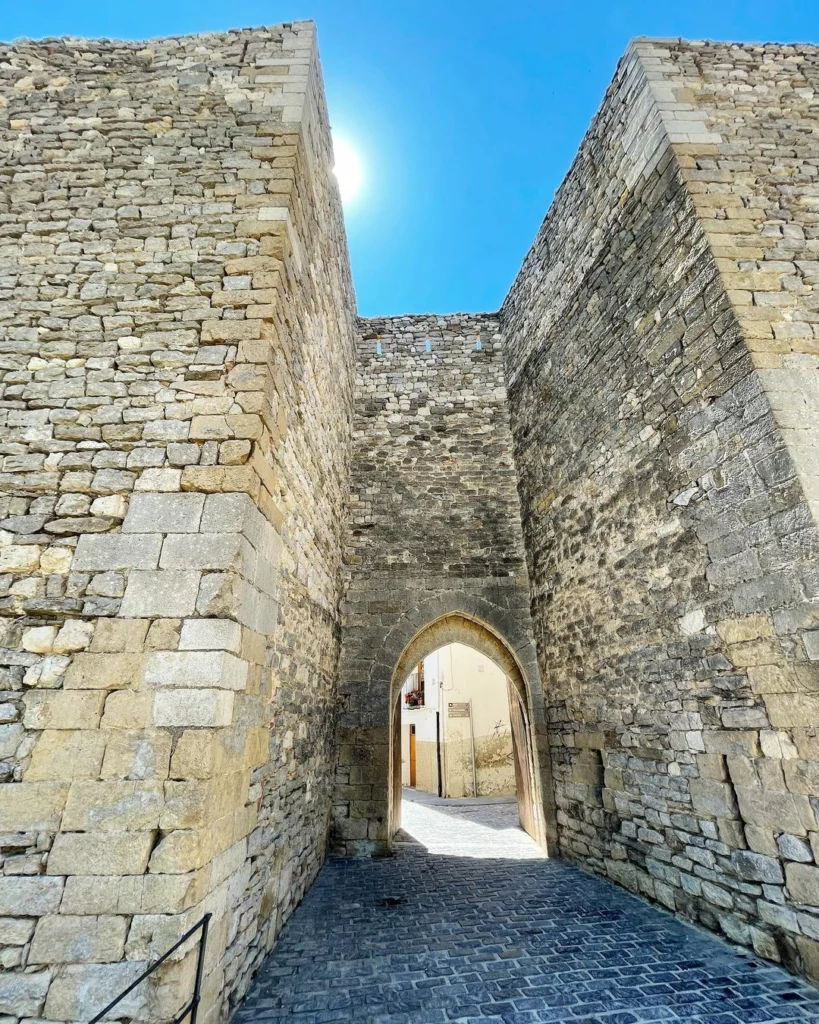 Start your day by visiting the Castle, since you will have to climb on a 3-level complex that rises to the very top of the hill. The climb is not as exhausting as going up to Alhambra palace in Granada, but it still can be challenging. Then, you can explore the Castle by strolling quietly for an hour.
The Castle, which was built from natural rocks as a military fortress by Umayyad Caliphate (10th century), has witnessed noticeable changes over the centuries due to wars. The latest battle seen there was in 1808-1814 during the War of Independence.
As I mentioned, Morella Castle has three levels. The first one, the base of the "mola" (stone mass), is the entry point to the lower part of the fortress. The artillery batteries used to be located on the second level, comprised of semicircular towers. The parade ground and command rooms were on the third, highest level (around 1,000 meters high).
Once you get to the top, enjoy fantastic panoramic views over Morella and the countryside!
The Gates of San Miguel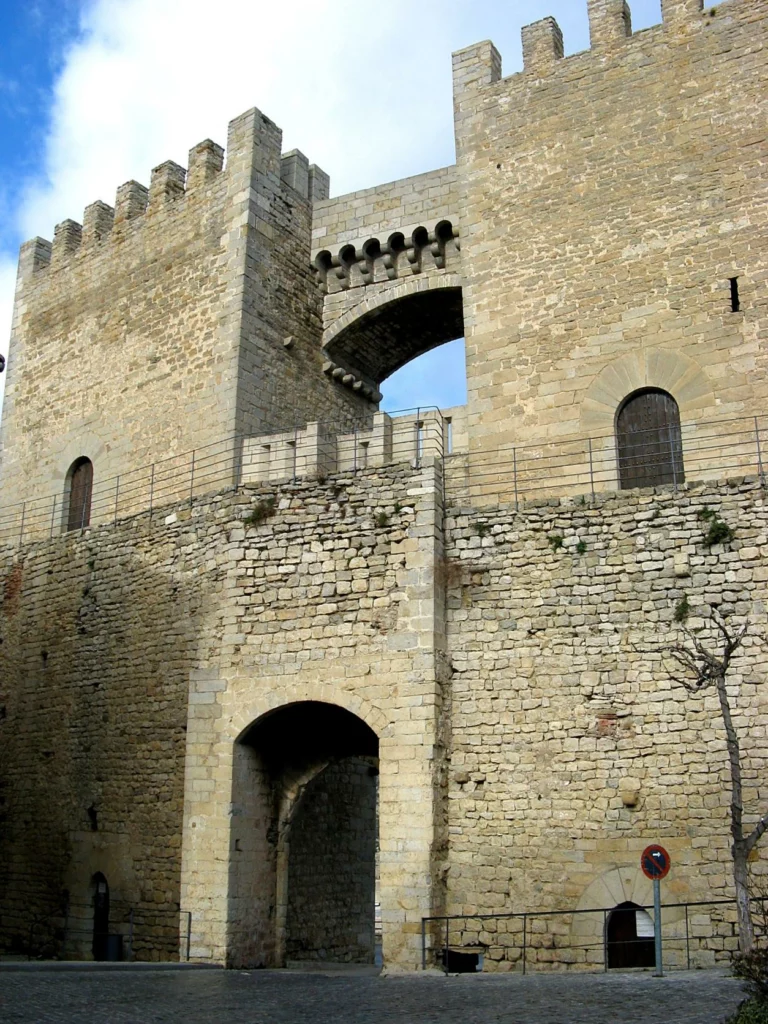 After the Castle, you will enter the old town of Morella, surrounded by 14th-century walls. The main entrance is through the stunning medieval gates of San Miguel.
The massive gates are between octagonal-shaped twin towers, which immediately give you the impression that the town was once heavily fortified.
Opening hours: Tuesday–Sunday, 10 am – 1 pm, 4 pm – 6 pm. It is closed on Mondays. The entrance fee is $1,5.
Temps de Dinosaures Museum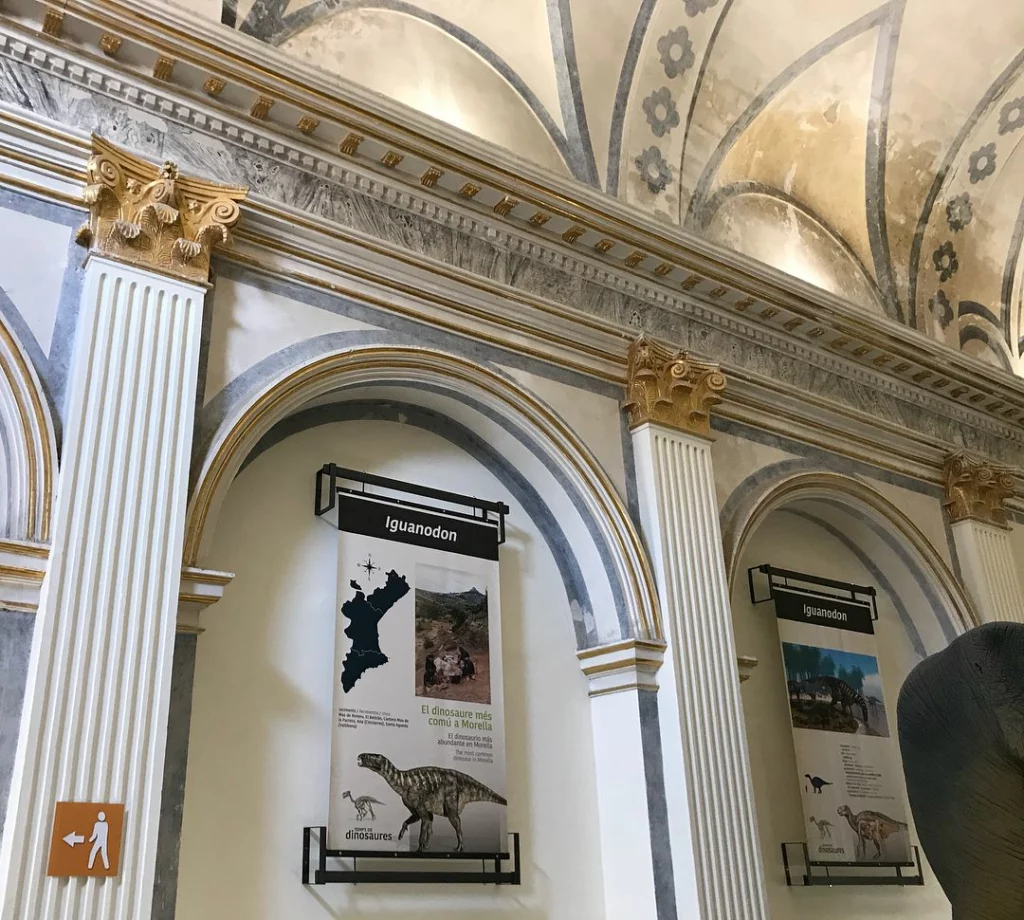 A few steps from San Miguel gates, you find the kid's favorite spot – The Dinosaur museum.
It is relatively small, so do not count on a long excursion. Still, if you are traveling with kids, the dinosaurs are one of the best baits to earn the interest of the little ones.
Why on Earth a Dinosaurs Museum in a small medieval town in the middle of the Spanish nowhere?
The Els port area (Morella region) has numerous Jurassic and early Cretaceous dinosaurs fossils. The paleontologists are still exploring and discovering dinosaur bones around the town.
Morella is also known as the land of Iguanodon, the most widespread species in this area. In the museum, apart from fossils, there is a life-size model of this imposing animal.
You can also drop by the local artisanal shops to buy a "real" tooth of the dinosaur. Your kids will love it!
Opening hours: Winter, Tuesday–Sunday, 10 am–2 pm, 4 pm–6 pm (4 pm–7 p in Summer). The entrance fee is $2.
Calle Mayor de Morella
The hand of the clocks approaches lunchtime, so it is time to slow down and meander the cobblestone streets of the old town. You will be strolling around the artisanal shops selling local produce, mainly cheese and honey.
As a cheese addict, I couldn't pass by the variety of organic homemade goat and sheep cheese, which are very popular in Morella.
Morella lands are rich with wild herbs, lavender, thyme, and rosemary.
Beekeeping tradition has been carried out here for centuries, and honey is still being gathered here in a traditional artisan way. Take advantage of this opportunity, and fill your pantry with a few bottles of beautiful produce!
Where to buy cheese and honey in Morella: Casa Guimera (Virgen del Pilar, 27).
Basilic Church of Santa Maria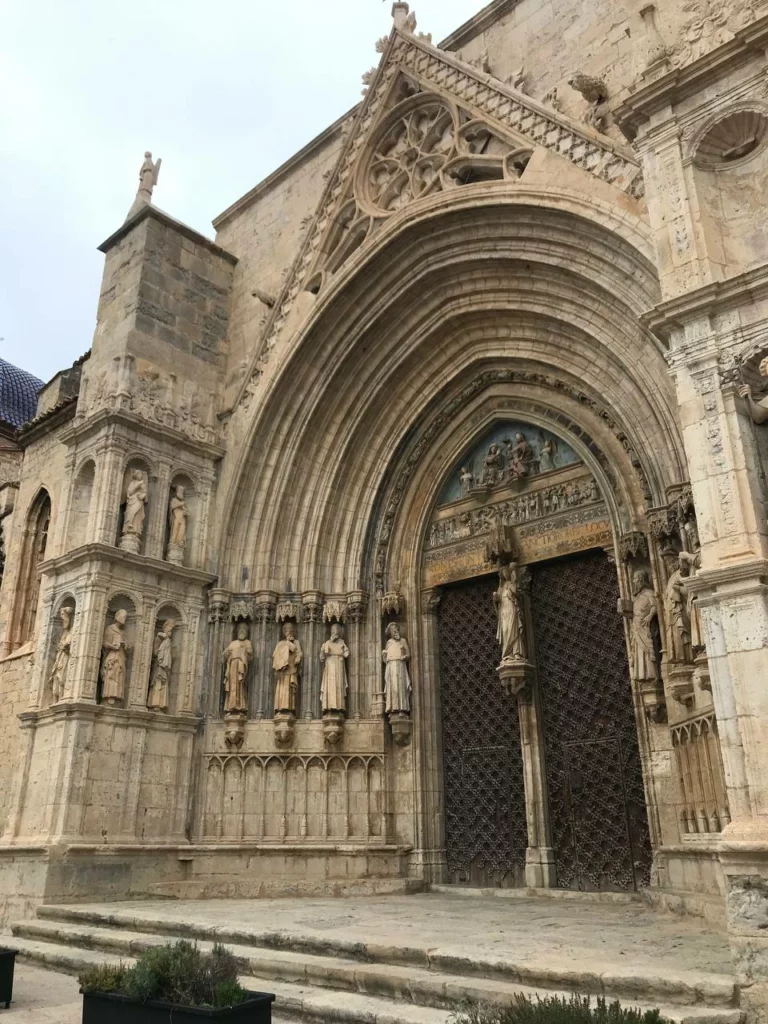 The main street (Calle Mayor) leads you to the Archpriest's Church of Santa Maria. It is an architectural beauty with a combination of Gothic and Renaissance styles.
The construction started in the 13th century. The church has two portals, one dedicated to the Virgin and the other to the Apostles. The stunning blue dome crowns the church.
Once inside, I was blown away by the magnificent spiral staircase leading to the choir and gold-gilded altarpiece.
Opening hours: Monday–Saturday: 10 am–2 pm, 3 pm–7 pm. Public holidays and Sundays: 12.30 am–6 pm. The entrance fee is $2.5.
The Convent of San Francesc (Plaza San Francesc)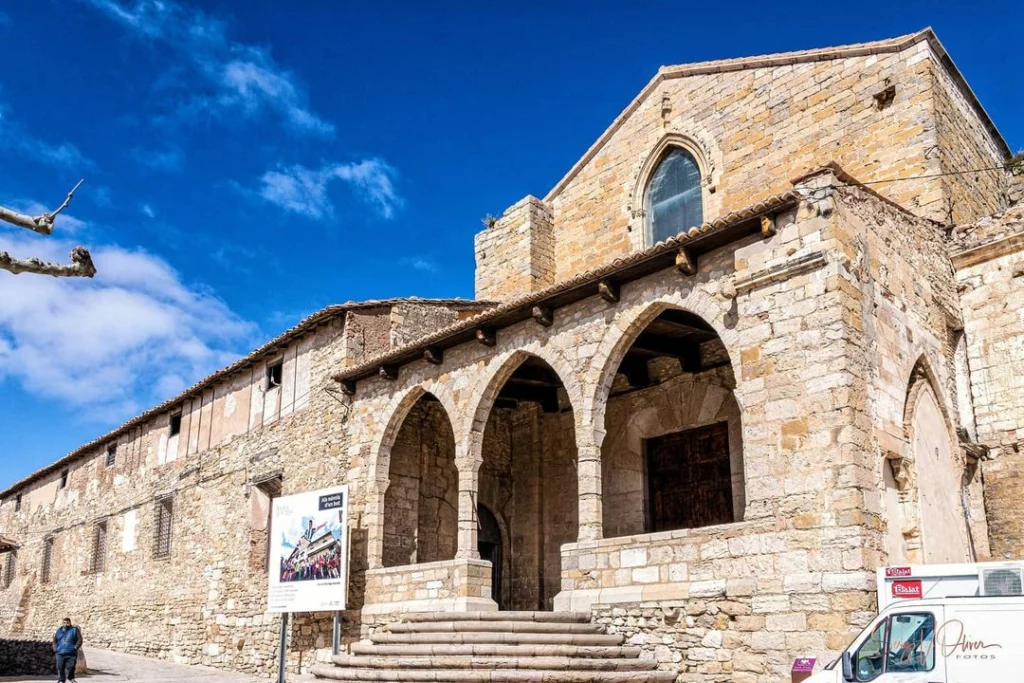 Once you are in Morella, The Covent of San Francesc is a must-visit place.
It is an old convent of Franciscan monks that marks the entrance to the Castle of Morella.
It consists of a 14th-century Gothic church, a cloister, and the Chapter House. In the Chapter House, you will see a spectacular 15th-century painting: The Dance of the Death.
Unfortunately, I couldn't get inside as it was closed due to restoration work.
Where to eat in Morella
Surprisingly, there are many decent restaurants within Morella's town walls. The only problem is Morella is extremely popular among tourists, especially on weekends. So, you must book your spot in advance to avoid waiting and watching other people eat.
Here is my list of lovely places to eat in Morella:
Mesón del Pastor (Cuesta de Jovani, 7)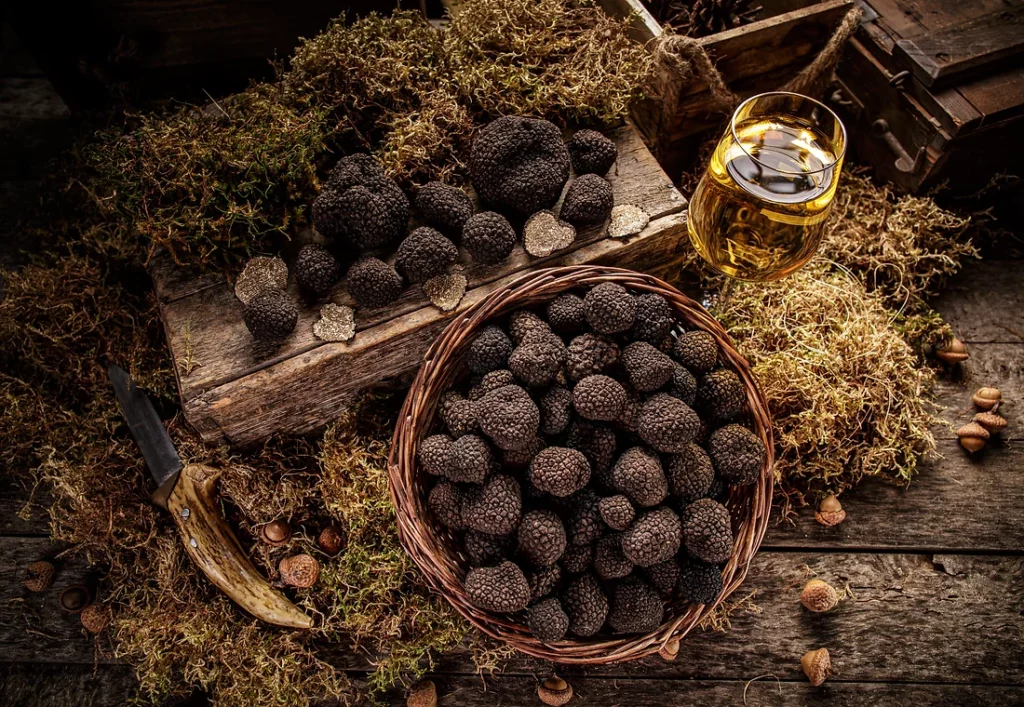 The restaurant, recommended by Michelin Guide, offers traditional cuisine in an elegant rustic ambiance. Chefs offer degustation menus with traditional dishes, which is a perfect way to get acquainted with local produce.
For truffles lovers: during the season (January-February), the restaurant incorporates black truffles in the menu.
Daluan (Callejon Carcel, 4)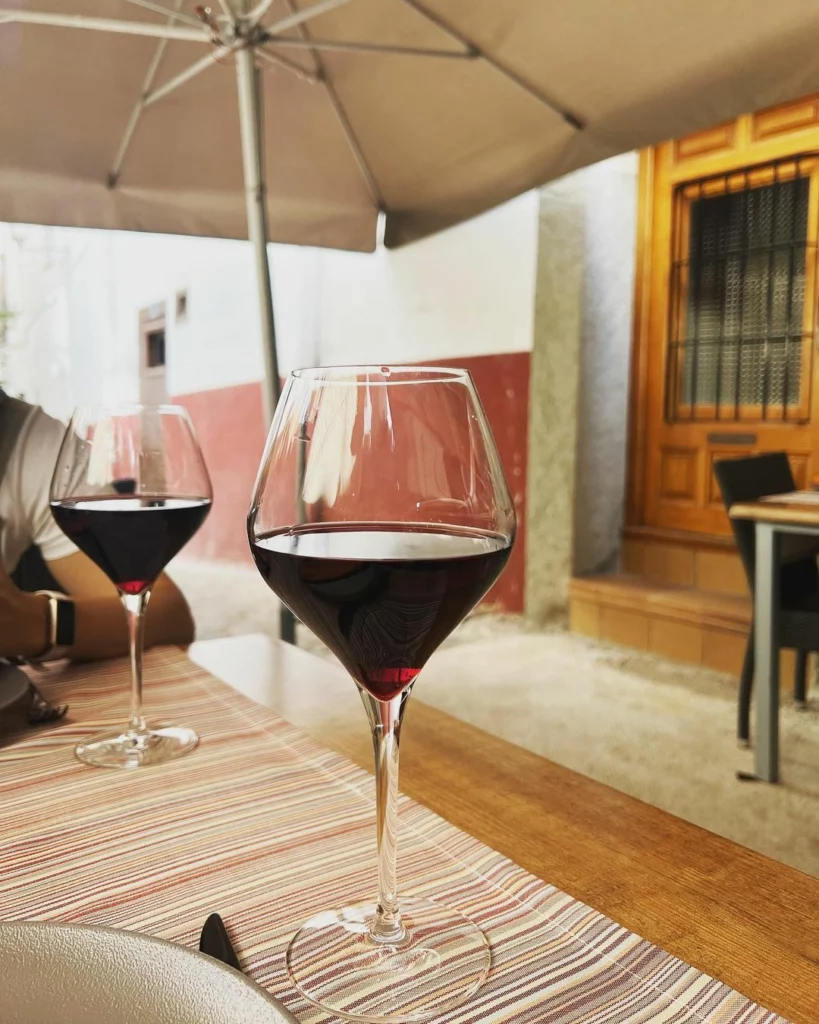 Although it is pricey, I recommend it for special occasions – a great gastronomical experience with local fresh produce. The restaurant is closed on Tuesdays and Wednesdays.
Casa Roque (Calle Cuesta San Juan, 1)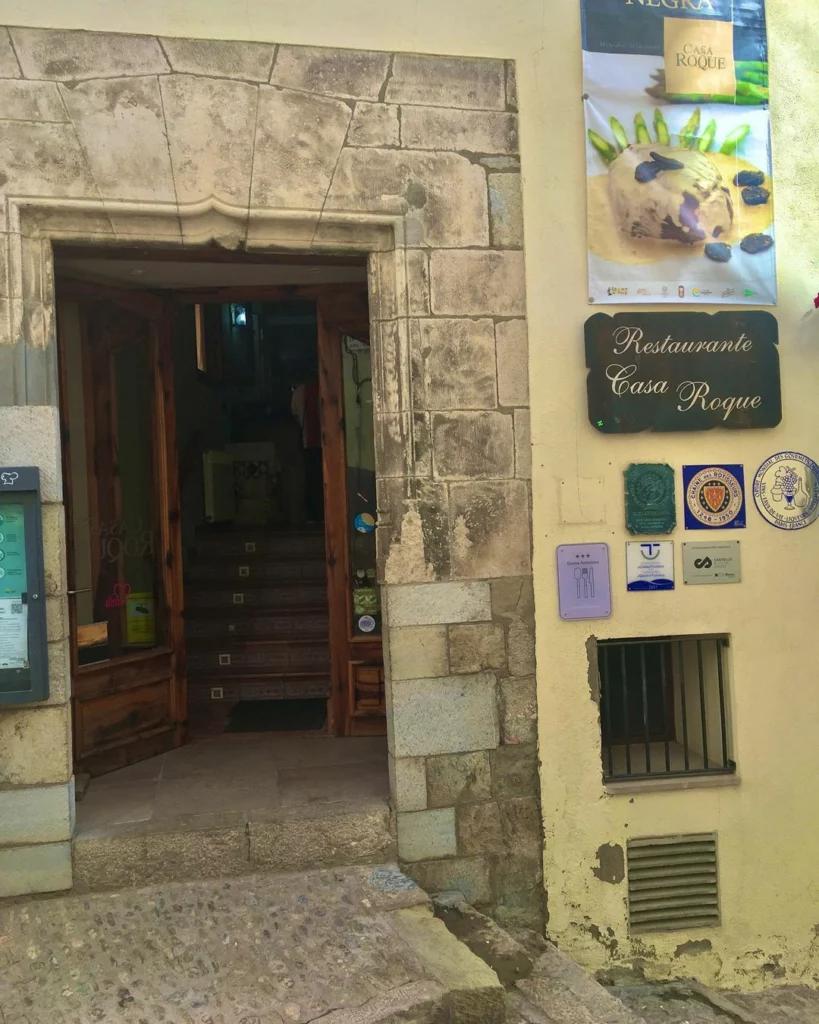 A decent place for weekend family lunches. Simple design and typical food like Sopa Morellana, croquetas, and steaks.
Read also: Best seafood spots in Valencia
Where to stay in Morella
Morella is perfect both for one day trip and for the weekend. So if you are planning your weekend escape, here are my hotel suggestions:
Torre del Marqués (Finca Torre del Marqués, 44652 Monroyo, Spain)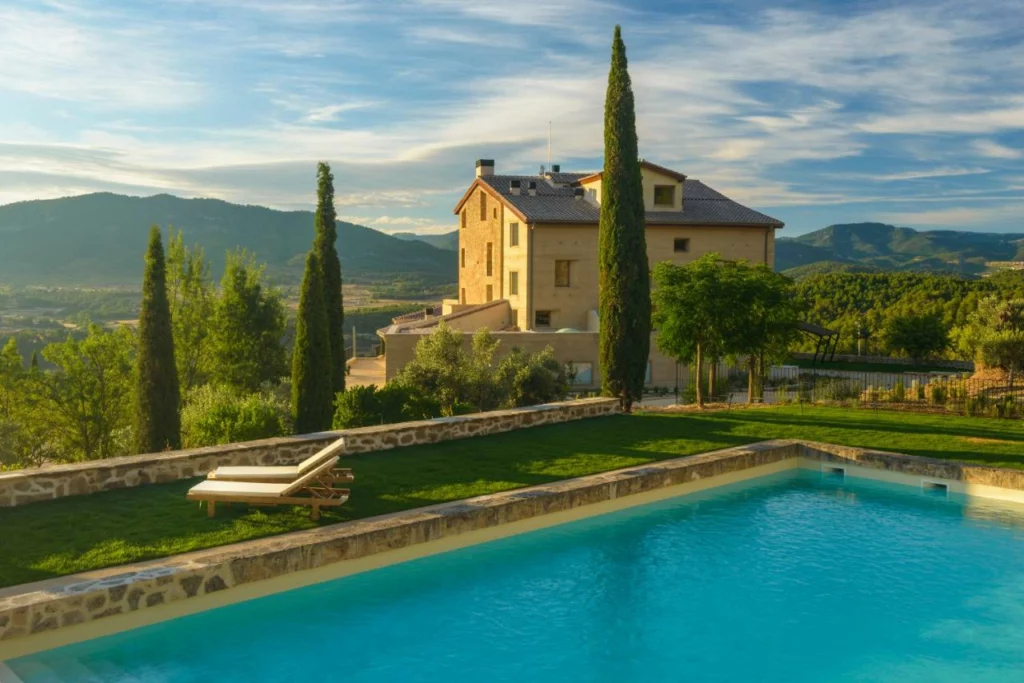 Although it is 17 miles (28 km) away from Morella, it is an ideal place for those planning a romantic getaway. The hotel is a part of the "Small luxury hotel of the world" chain.
Hotel Rey don Jaime (Carrer de Joan Giner, 6)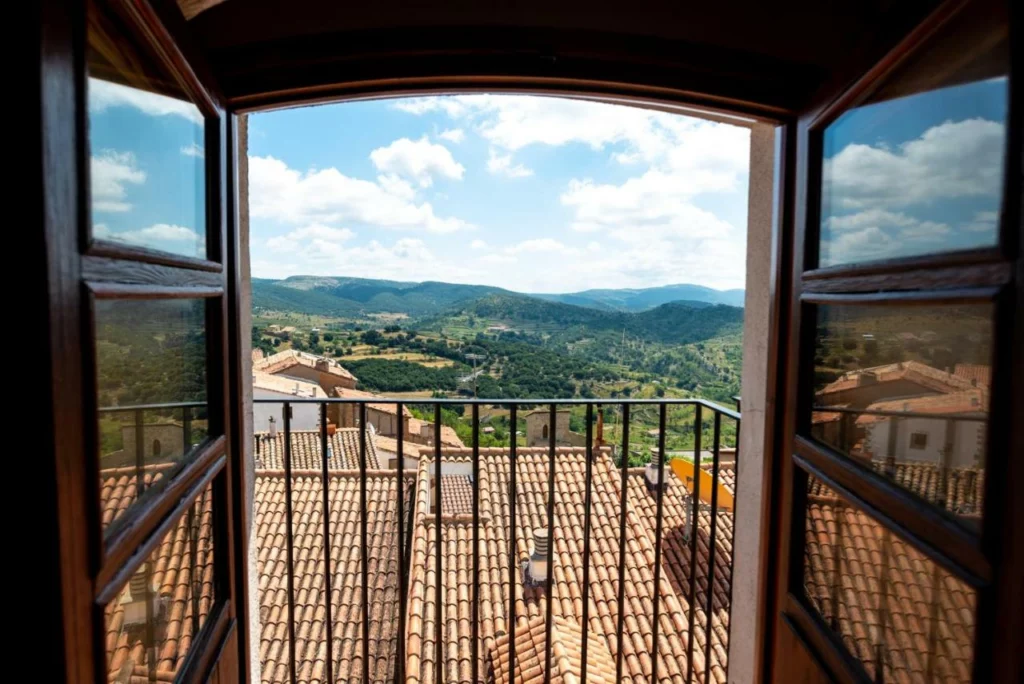 A decent 3-star hotel with a good location.
Hotel Rural Vallivana Suites & SPA (Carrer de la Mare de Déu de Vallivana)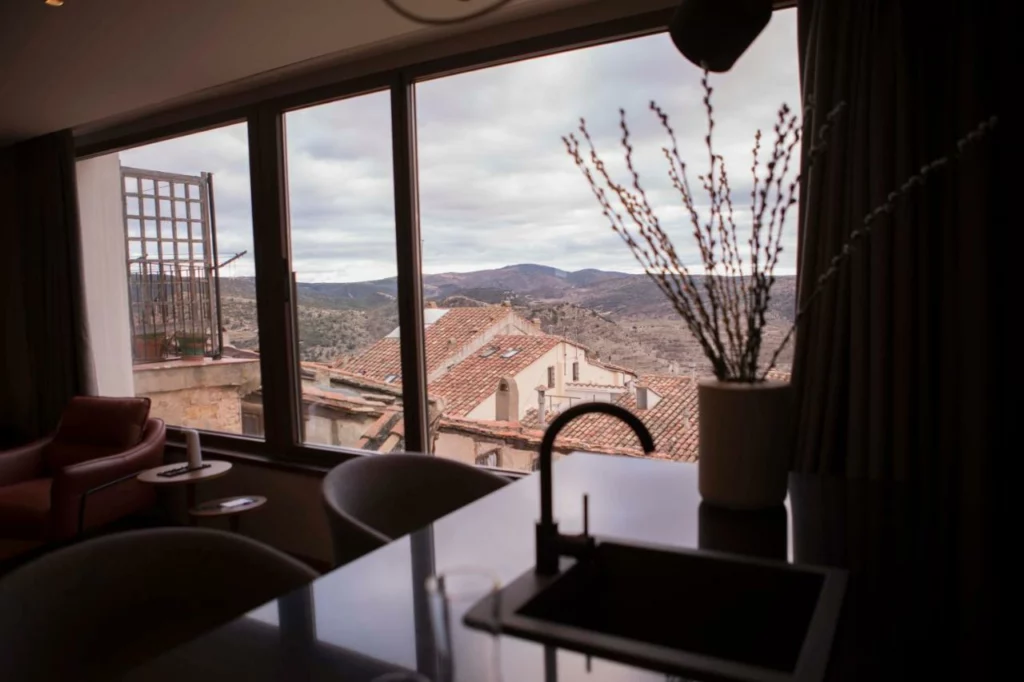 It is a luxury hotel with just four suits that you should book in advance.
Weather in Morella
Morella has its charm in all seasons. Just bear in mind that due to its uphill location, it is colder and windy there. In Morella, the Summer is pleasantly warm (84°F/29°C) with a gentle cooling breeze. Winters could be stormy and chilly, but the temperature rarely drops below 40°F/4°C.
For me, mild September-October and April-May are the best months for exploring Morella. Remember that 64°F (18°C) on the thermometer at the seaside and in the mountains is a notable difference. Get prepared with a warm jacket!
Conclusion
Overall, Morella is one of the numerous hidden gems in Spain and there is a lot of things to do.
I can't get tired of saying that Spain is beautiful not only in Madrid or Barcelona but first and foremost in its small authentic towns. Let me know what you think in the comments below!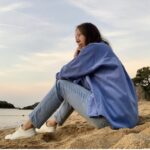 Hello, my name is Nadia.
I usually write about traveling (there are so many places to fit all the lifestyles), relocation (finding a job overseas or moving without losing an income), and living in a foreign country (adapting to a different culture and mentality). Follow me on Twitter, Facebook, Instagram, or LinkedIn!
This post might include some affiliate links. If you make a purchase through these links, I may earn a small commission at no additional cost to you. I appreciate it when you use my links to make purchases.