9 Cheapest Places to Live in Spain
Nadia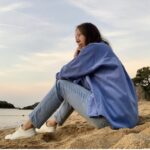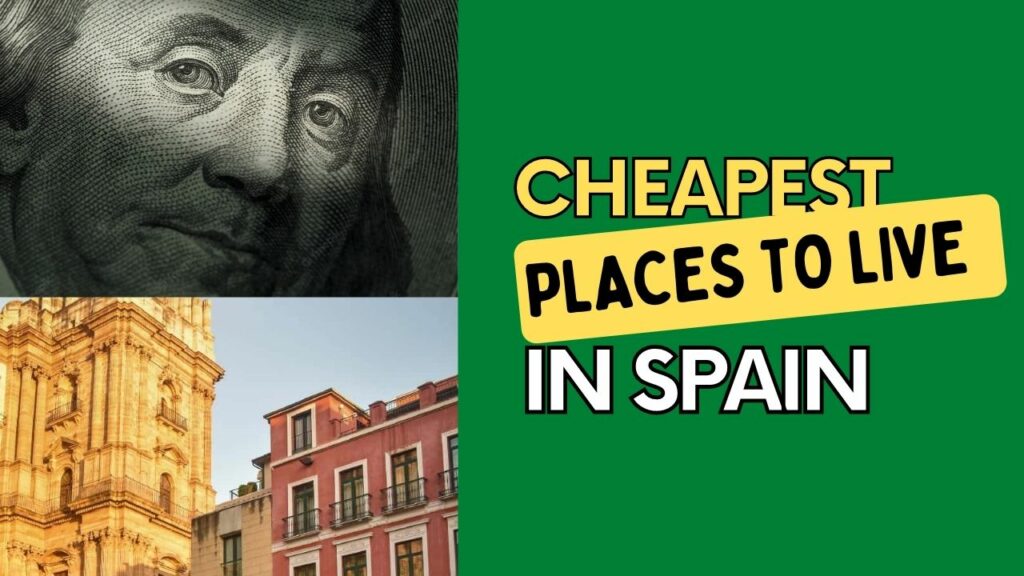 Spain is an amazing country to live even on a budget. You can enjoy the food, the wine, the outdoors, the beaches, the weather, the people, and the culture without spending all your life savings.
Whether your stay is several months long or several years, there are many affordable locations for any traveler in Spain.
But choosing the right spot is always tricky because the cheapest place can become a nightmare.
You can live cheaper in Spain, but what is the point of moving to another country then? You will be stuck in a small place, not going anywhere, worrying about everything.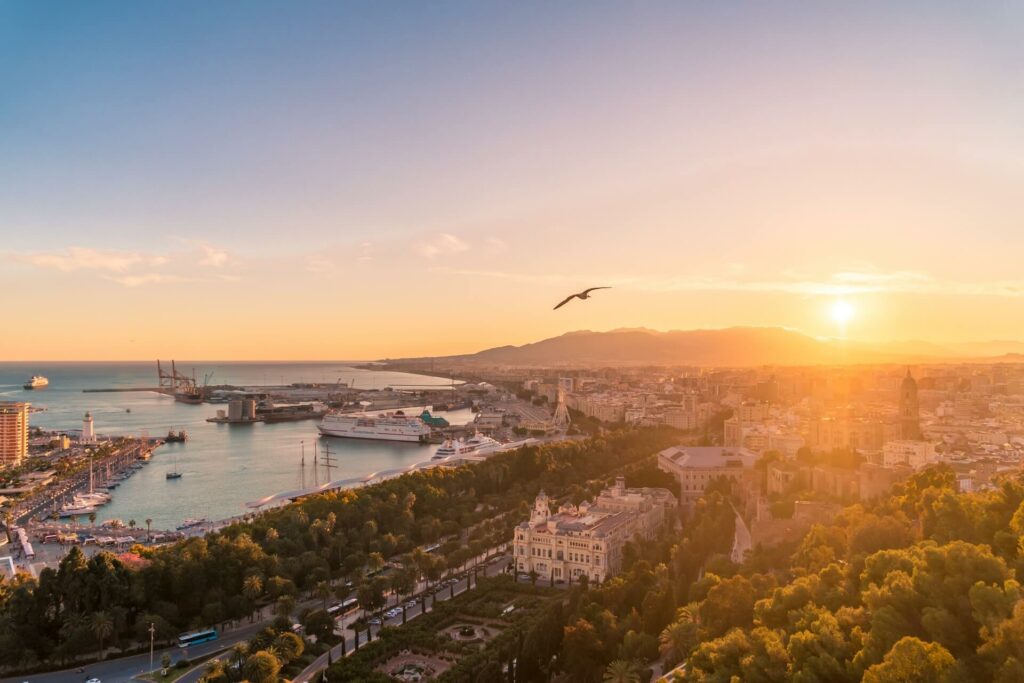 In this article, along with the cheap places to live in Spain, I wrap up some value-for-money locations, so you will have a bigger picture of what to expect.
Obviously, the cost of living in each region or province in Spain is slightly different. The northern part of the country is more expensive than the southern part, and the bigger cities are more expensive than smaller towns and villages ("pueblos").
Your expenses also depend on your lifestyle, whether you go out eating and exploring, whether you have a family, etc.
The cheapest places to live in Spain
Alicante
Valencia
Malaga
Granada
Seville
Gran Canaria (the Canary Islands)
Murcia (region)
Cordoba (region)
A Coruña
We ignore some small villages and distant spots because we are not going too far with the cost of living.
Here is a small breakdown of your monthly expenses living in Spain, which is more or less equal for all the locations mentioned above.
| | |
| --- | --- |
| Rent (room, 1br apartment) | €550-700 |
| Utilities (gas, electricity, water) | €100-200 |
| Internet | €20-40 |
| Bus | €25 |
| Gym | €30 |
| Groceries | €200-400 |
| Eating out | €150-300 |
| Other expenses | €100-200 |
The cheapest cities in Spain in 2023
Please note, these are the average costs and will differ from month to month.
The expat costs of living per month include calculations on long-term living in the city center for a middle-class person. The family costs of living are based on the long-term living for a 4-person family in the city suburbs.

1. Las Palmas de Gran Canaria, Canary Islands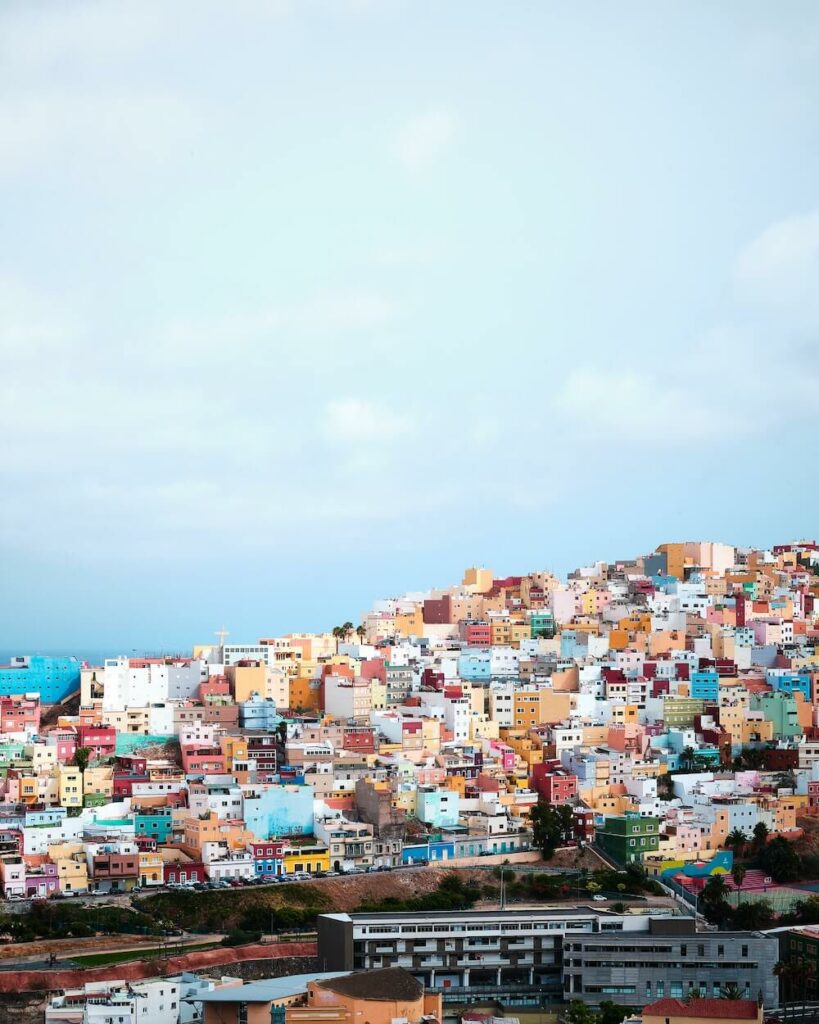 Gran Canaria is the second-largest island of the Canary Islands archipelago, roughly 120 miles off the western coast of Africa and ~1,100 miles from Europe.
The largest city on the island is Las Palmas de Gran Canaria, with a population of ~378,000 people.
The island is a famous traveler and expat spot for its golden beaches, outdoor activities, volcanic terrains, and all-year-round mild warm weather.
Las Palmas de Gran Canaria is 19% less expensive than Barcelona, with relatively low rental prices. Renting a 1-bedroom studio outside the city center may cost you $450-520 per month.
The food is cheap, and the transportation, walkability, safety, and healthcare are quite in a good spot to think about moving to live in Gran Canaria.
2. Murcia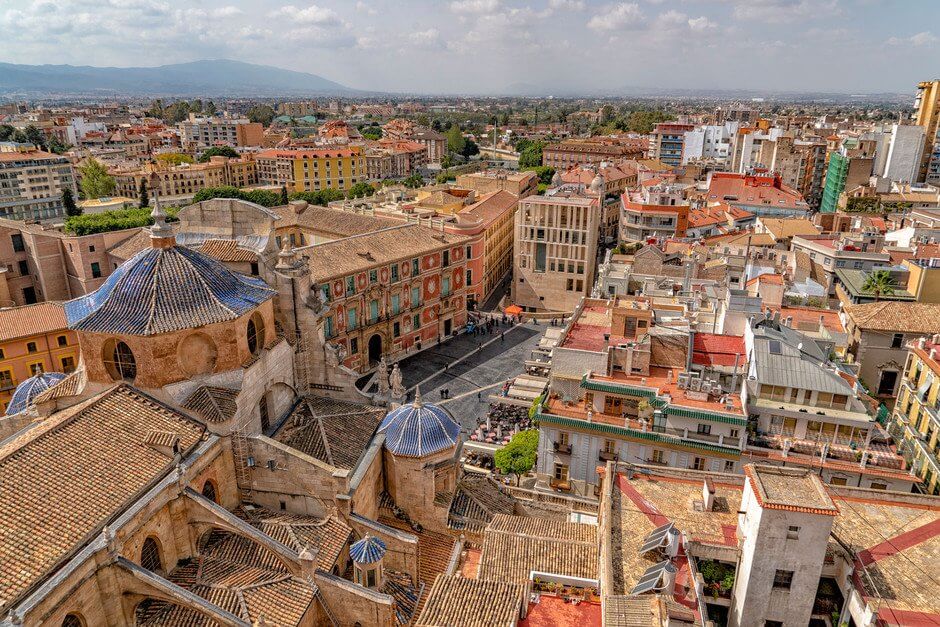 You can find Murcia in the south-eastern part of Spain, near Alicante. It is the capital of the Murcia region, with a population of ~450,000 citizens, and is considered the cheapest city in the mainland of Spain.
It's very hot in the summer in Murcia (hotter than in Malaga) because of its inland location—there are no mountains to cool down the area, and the seashore is 42 kilometers by car.
The city depends mainly on the agricultural and touristic sector and lacks the other types of income, so people who live there are not very rich.
That being said, everything is really cheap in Murcia. For example, the rent is almost 50% lower than in Barcelona or Madrid.
With €1,200 a month in Murcia, you will probably be able to cover the rent of a small studio and still have enough to live comfortably.
3. Cordoba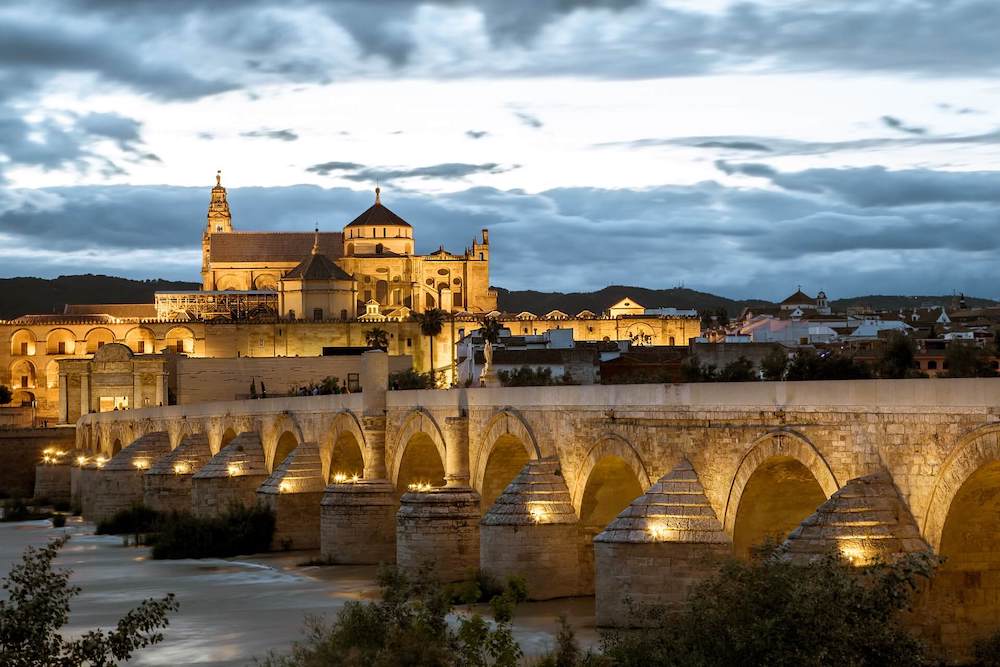 It is the capital of the province of Córdoba in Andalusia, Spain. The region and the city are heavily dependent on tourism, so their economy had hard times during several Covid lockdowns.
The city is compact and peaceful, and the people are very nice and warm. For an inland city, Cordoba may strike you with some superheated weeks in the summer.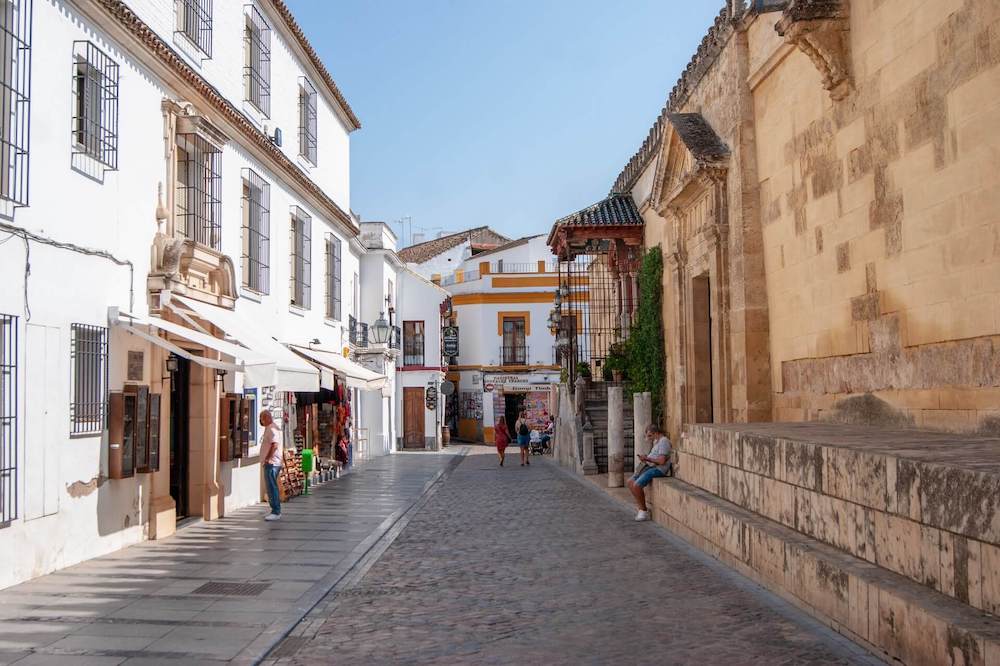 This place is fantastic if you like history and art, so you can learn about its past and explore the ancient buildings and monuments of the Romans, Muslims, and Christians. The food is also great in Cordoba, and you can find many restaurants with Arabic cuisine.
Asides from that, the city and its suburbs may be less comfortable for a long-term living than you would expect, especially if you like the sea and a more cosmopolitan style of life.
Overall, Cordoba is less busy and a bit cheaper than Alicante. It could be a solid choice if you don't care much about the seaside.
4. A Coruna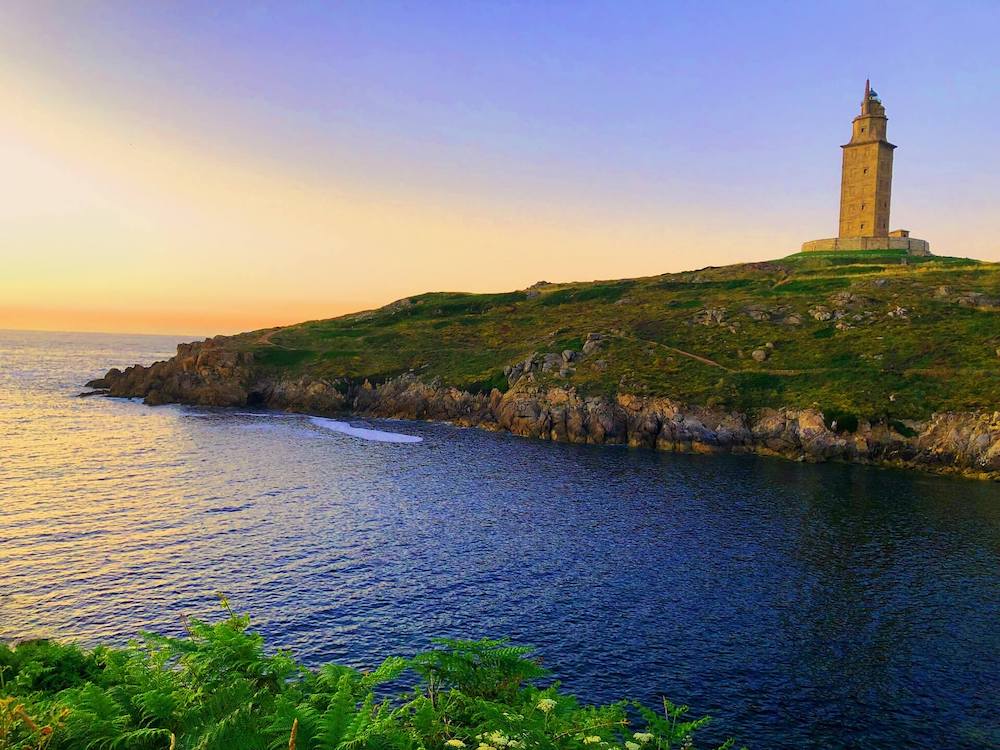 It is a northern coastal city in Galicia, Spain, with a population of ~240,000. It has a warm Mediterranean summer, but the winter is unpredictable and windy, greatly influenced by the Atlantic Ocean.
So, the main cost you have to worry about in A Coruna is your apartment heating. Unfortunately, not many buildings in Spain have central heating and you may spend a lot on gas and electricity in the winter.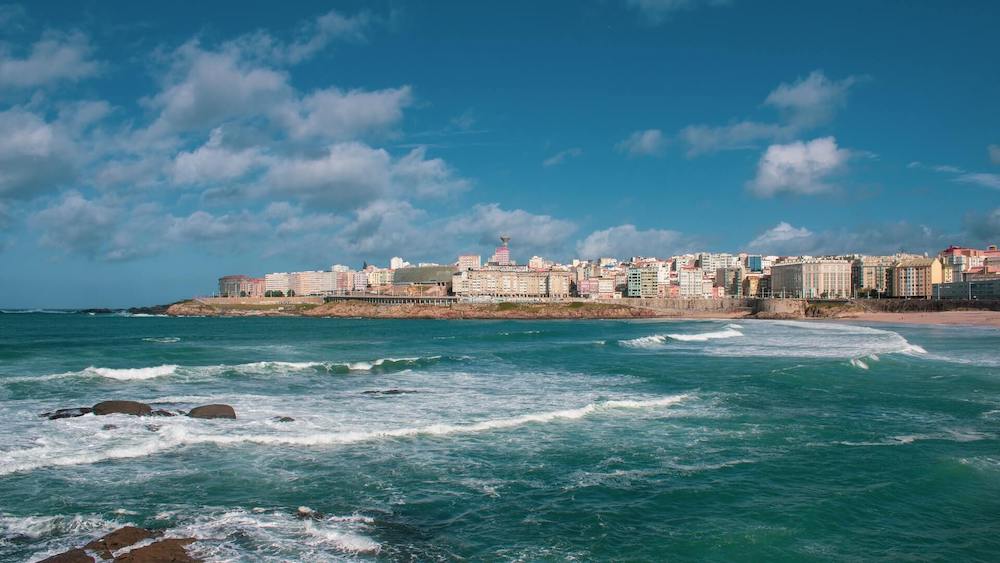 It will cost on average €15-20 each time you eat outside. Add €200 more for gas, electricity, internet, and regular payments, add your rental price and gasoline costs (which are pretty volatile at the moment), so you will get a rough estimate of your spending here.
5. Alicante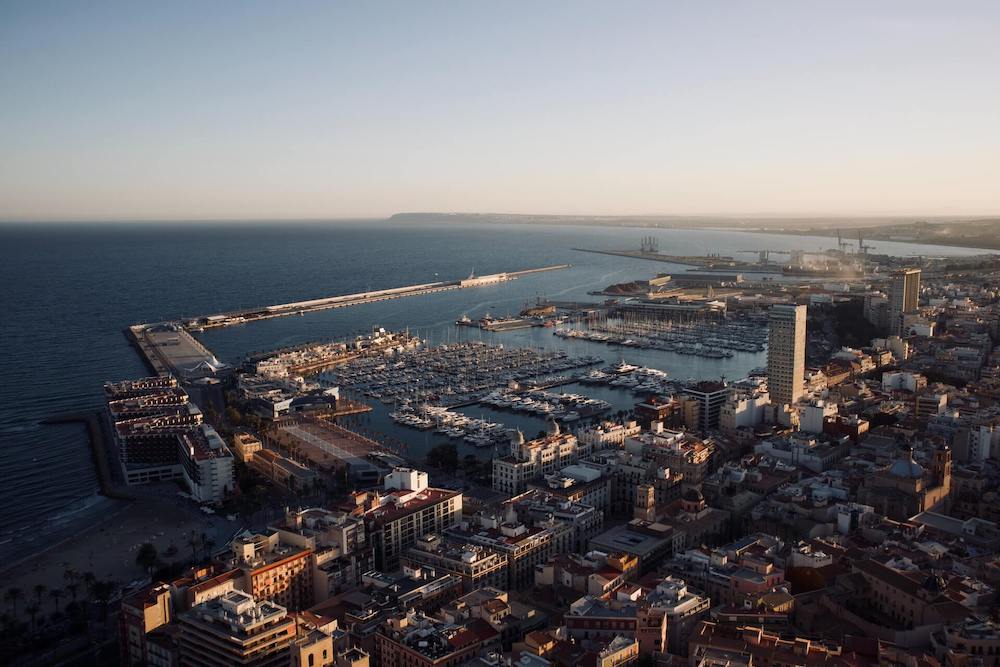 This is quite a controversial city in terms of costs of living. If you move to Alicante and care about prices, avoid settling down in the northern part of it and the city center, which is very touristy with unreasonable pricing. I also wouldn't recommend bringing a car there unless you have a dedicated parking lot at your apartment. Otherwise, it will be a nightmare to park your vehicle in Alicante.
On the bright side, the city is a lovely spot to enjoy the sea, which is easily accessible, no matter where you are. Also, they have a large marina, with many restaurants surrounding it.
Public transport, especially the tram, is very developed in the city. There is also an airport.
The parks and hiking areas are very accessible too (e.g., Santa Barbara Castle). Many cafes and bars are very inexpensive and enjoyable.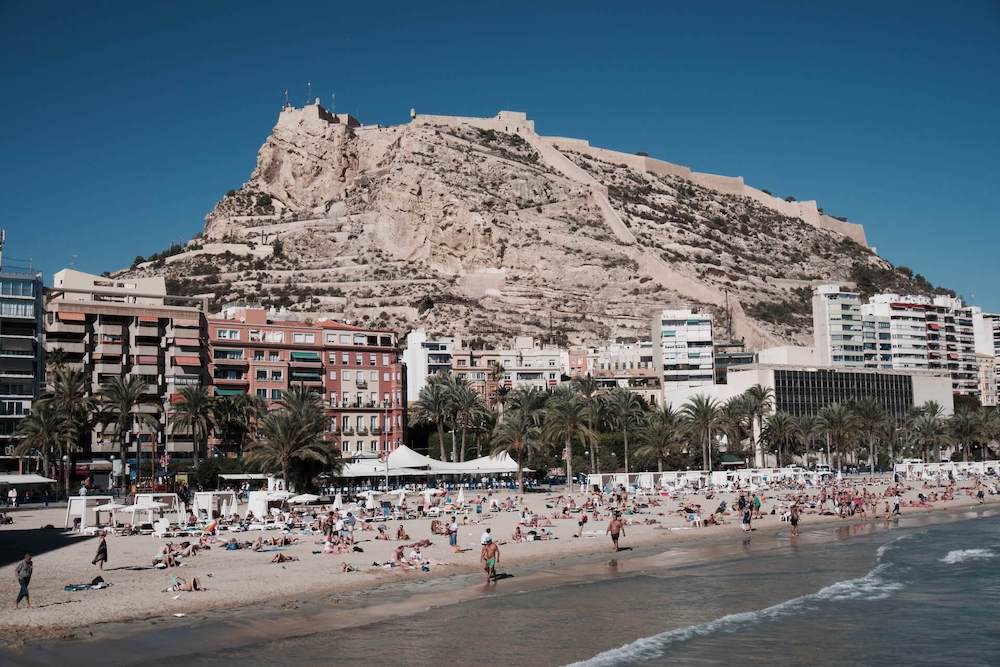 Tip you may also consider living in cheaper San Vicente del Raspeig, a small and peaceful neighborhood town northeast of Alicante.
6. Valencia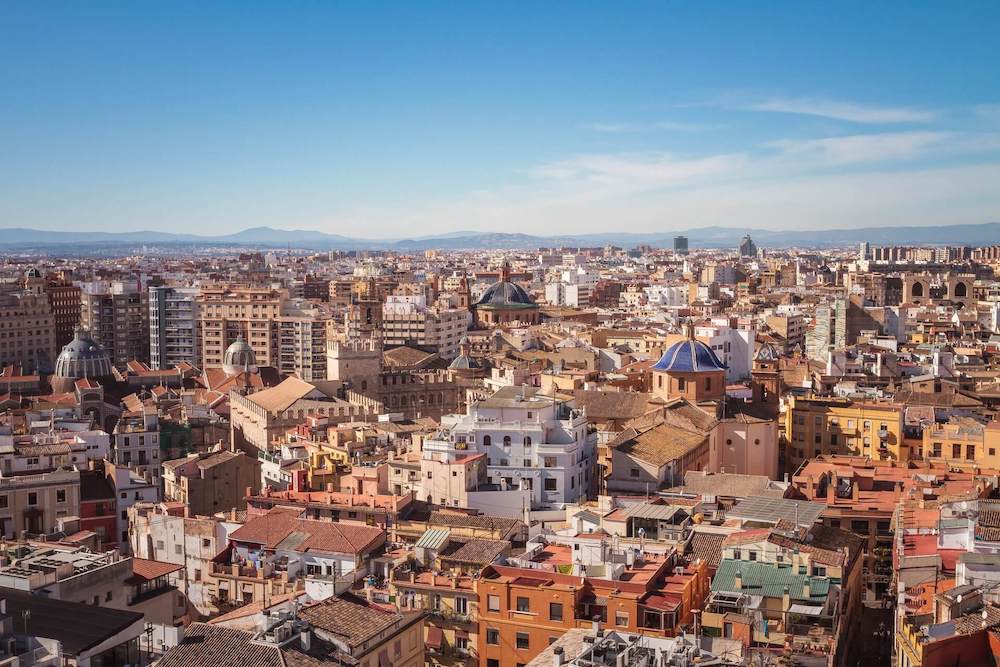 Valencia is Spain's third-largest city, known for its mild climate and quieter and more relaxed pace of life.
But that doesn't mean that the city is boring. Valencia is famous for its beaches, the City of Arts and Sciences, festivals, food, parks, and sports playgrounds.
The rental prices are somewhat 15-20% lower than in Barcelona, and utilities and groceries are also slightly lower than in Barcelona, as is the cost of transportation.
Valencia is perfect for families because there are many private English schools in the city and the suburbs, with school buses and many outdoor activities. These schools also have grades for the babies, and you can send your 4-year-old child there for half a day.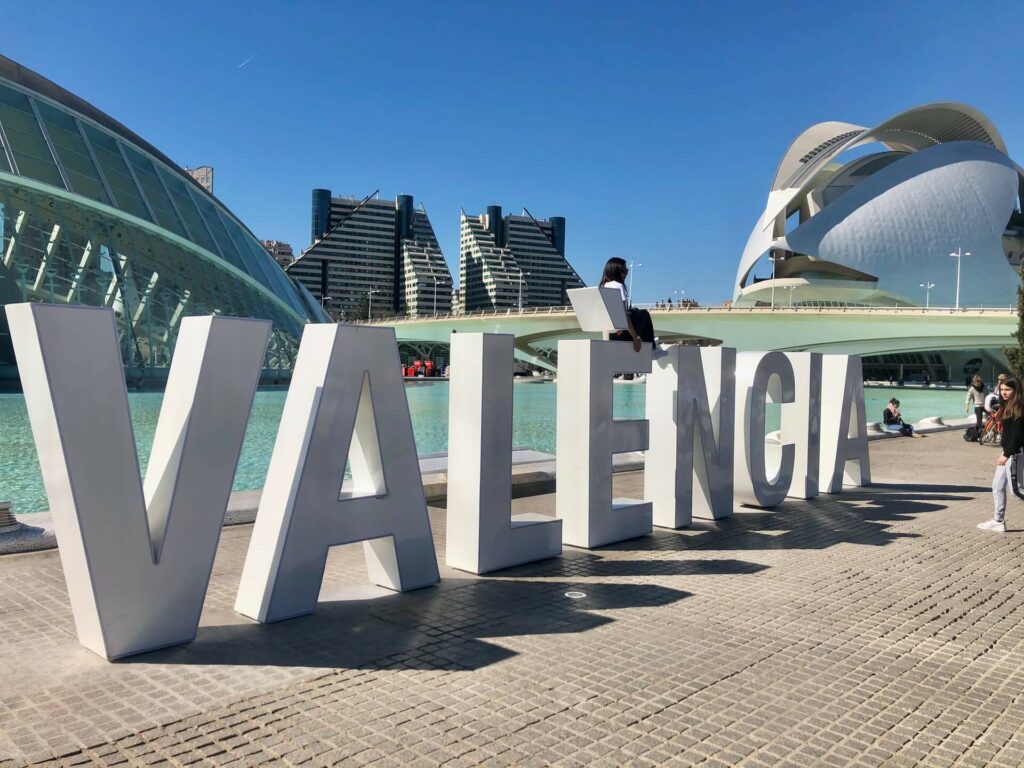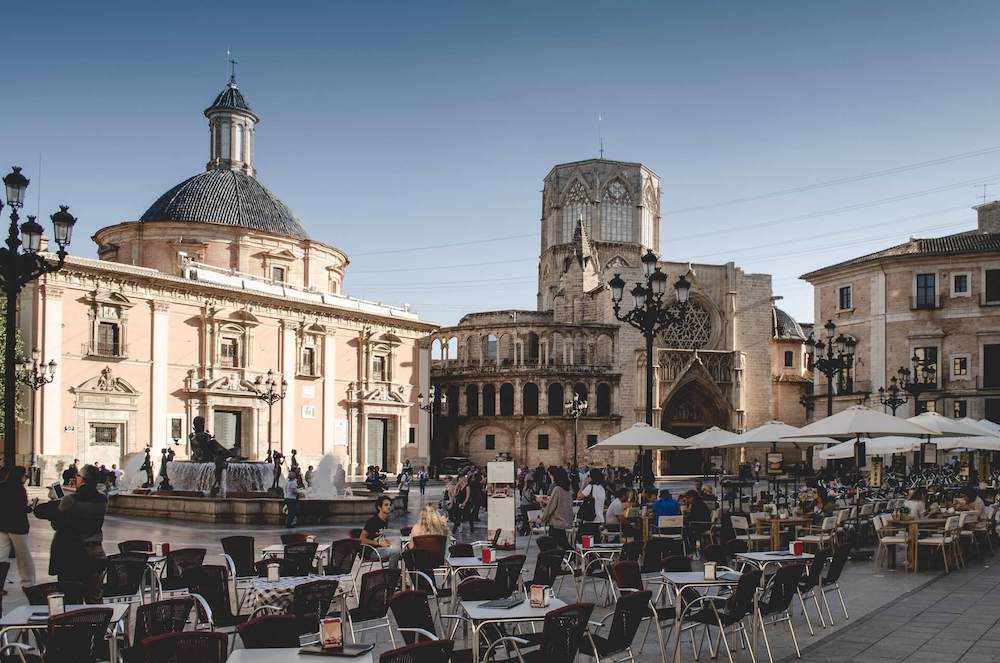 There is a lot of stuff for kids to do in the city of Valencia: they have these little pop-up playgrounds everywhere. Additionally, there is a big park for kids called Gulliver's Park with huge slides suitable for children of all ages.
Furthermore, there is a beautiful aquarium in the City of Arts and Sciences as well as a Valencian Zoo.
7. Granada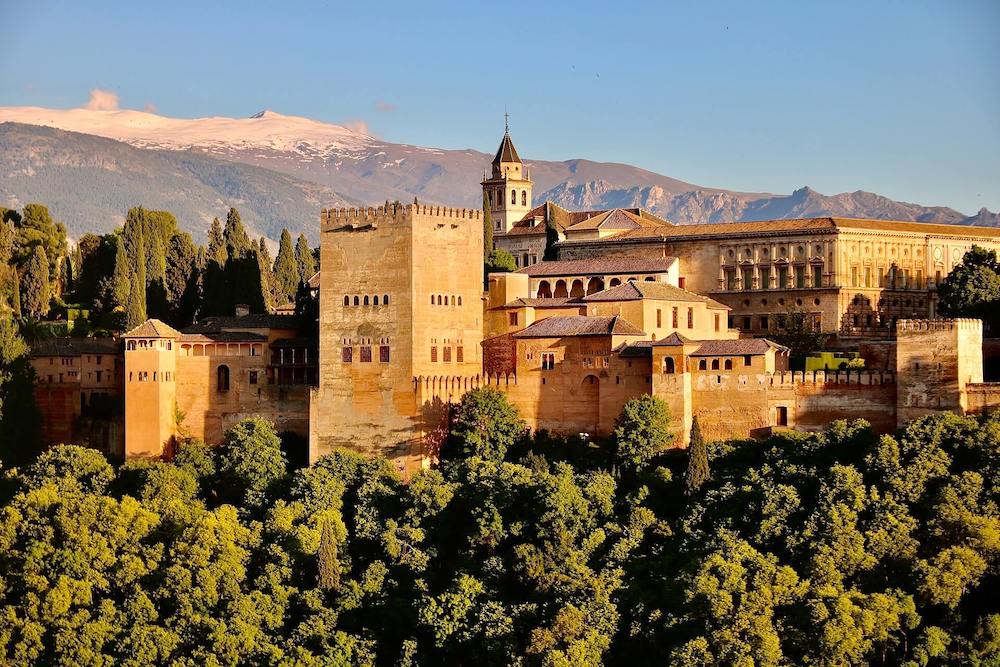 Granada, Andalusia, is home to incredible mountain views, ancient fortresses, beautiful narrow alleyways, and a vibrant local atmosphere. The most famous city spot is the magnificent Alhambra, a complex considered the best-preserved Moorish palace in all of Europe.
Granada is a great city to live in if you do not depend on the local job market, which is in a bad spot compared to other regions of Spain (which are also bad compared to the US, Germany, or France).
So, if you work in IT for an international company, Granada is a solid choice. Also, you can enjoy skiing at the nearby Sierra Nevada mountain resort in the winter.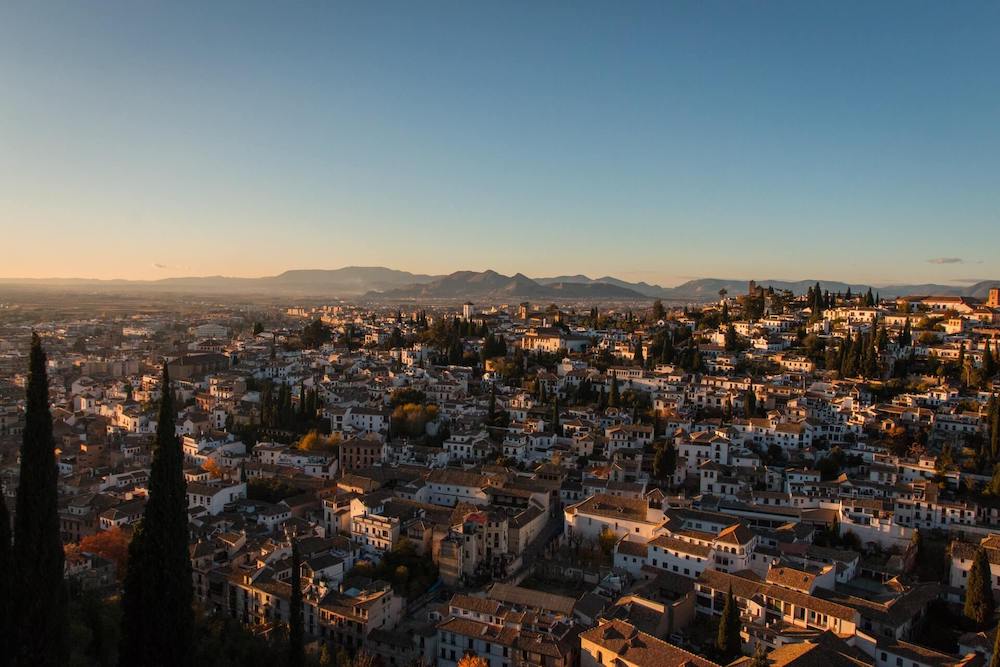 Consumer prices in Granada are 43-60% lower than in New York, and you will have to spend only ~$2,900 to maintain the same living standard that you can have with $7,800 in New York (assuming you rent in both cities).
8. Seville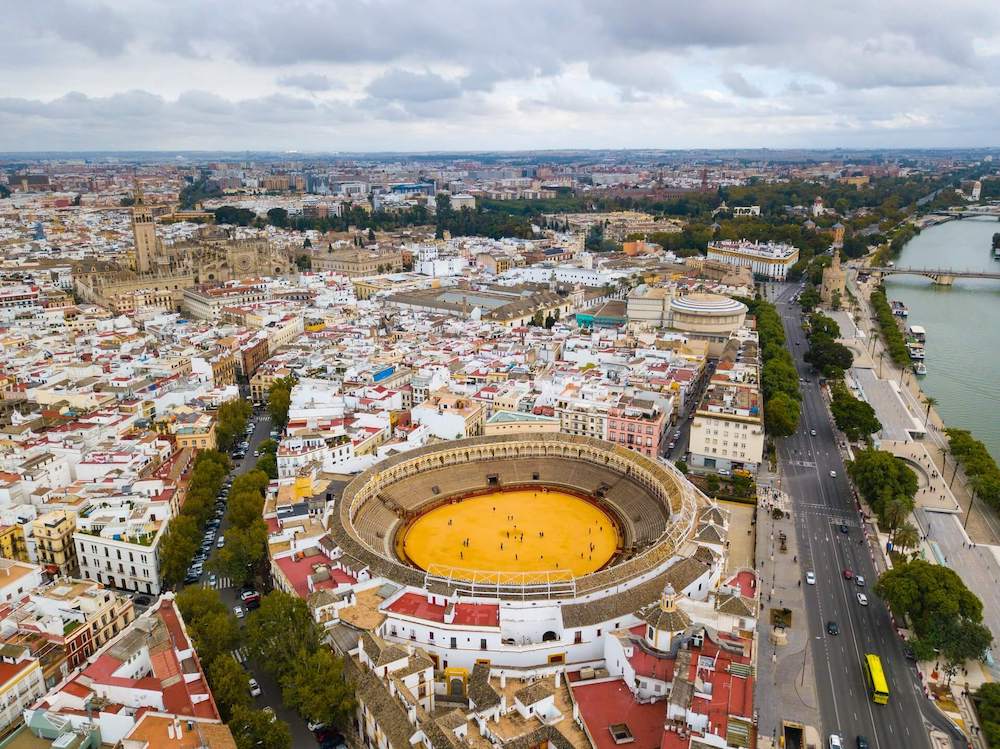 Seville is the capital of Andalusia in the south of Spain. The city is famous for its gorgeous architecture, delicious food, and historical heritage. You may have heard of the Cathedral of Seville, the Alcazar palace (a Game of Thrones filming location), and La Giralda tower.
It becomes super hot in July (with an average of 36°C/97°F), so prepare for a 3-hour midday siesta and don't be surprised by the city's vivid life at night hours. You can also have a 60-minute drive to Cadiz and have a pleasant beach day with cooler temperatures.
As always in Spain, eating out in Seville is inexpensive, the public transportation is good, and you have reliable internet speed, some coworking spots, some great outdoors, and several good neighborhoods to live in (such as Feria, Alameda, and Macarena).
I recommend moving to Seville if you're not afraid of the hot summer and working remotely.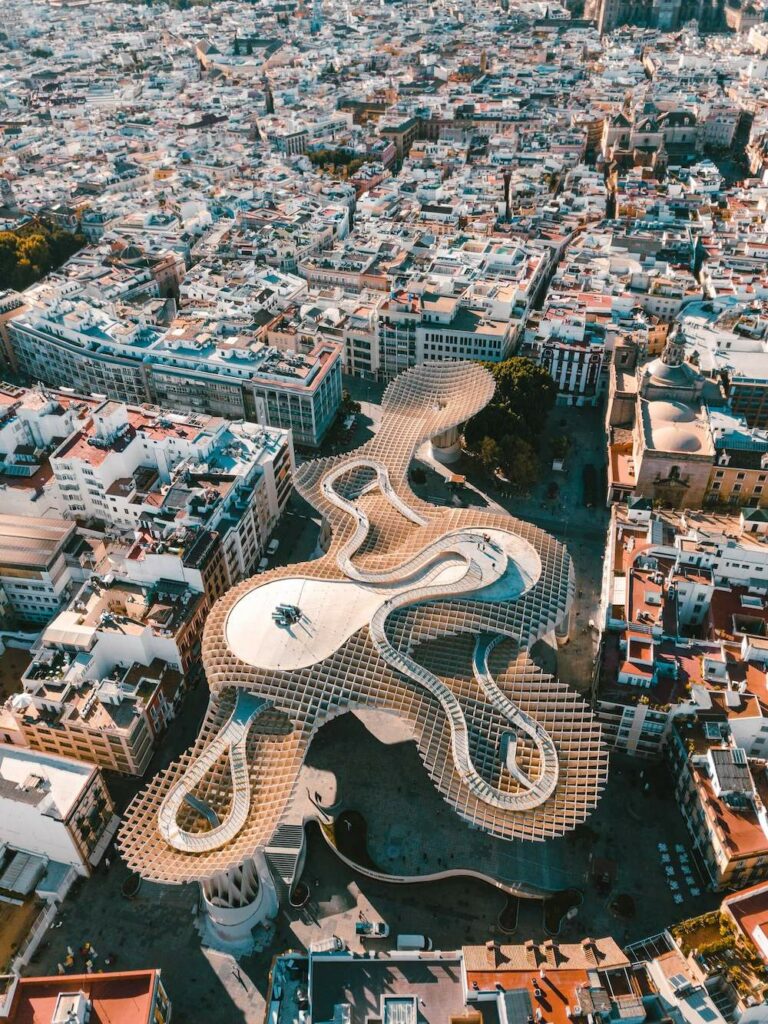 9. Malaga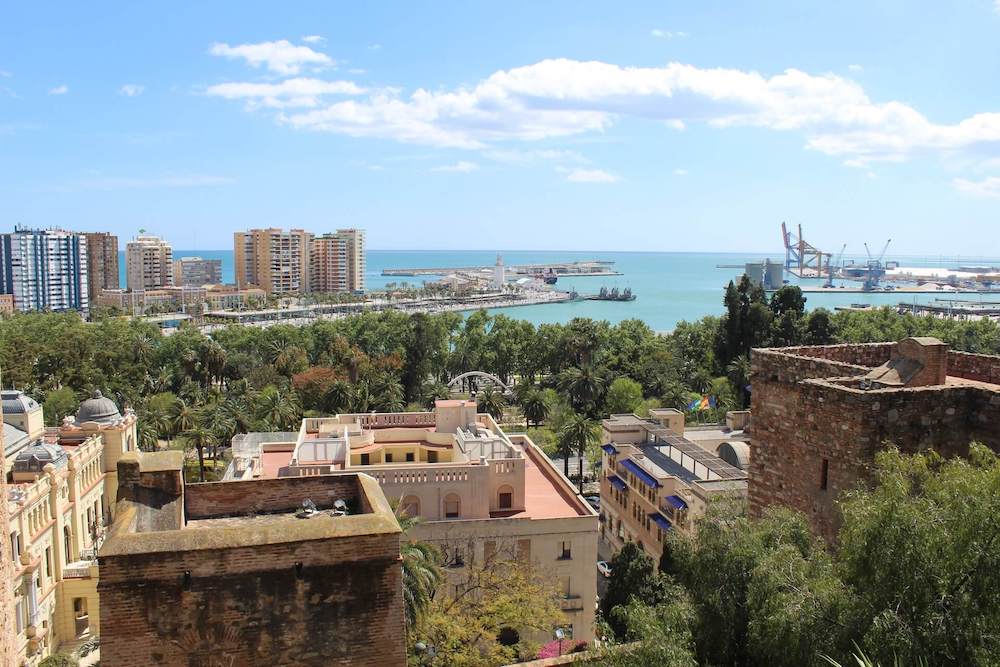 Malaga is one of those quintessential Spanish beach cities you won't forget. The prices are low compared to other western European countries, Madrid and Barcelona.
This region is a part of Andalusia province, which is also typically cheaper than many other provinces in Spain.
There is a good airport, a rapid train to Madrid, and many nearby towns to explore. Keep in mind that Malaga can get quite busy in summer with tourists.
Maybe Malaga doesn't have the most beautiful beaches, perhaps it doesn't have the highest mountains, and maybe it doesn't have this big city center. But it has a little bit of everything – a bit of history, the beaches, and a nice climate. So, all together it is an enjoyable and inexpensive place to live.
What you are saving on in Spain
Health. The public health system is really good, and the private healthcare is affordable (~€100-120 a month)
Transport. The public transportation is well-developed and inexpensive. There are buses, metro, and rapid regional trains. Commuting is easy in Spain event without a car.
Food. The food is healthy, cheap, and tasty. You can buy inexpensive products in groceries, and you can eat out in some cheap restaurants.
Vacations. You do not need to travel to another country because you have many outdoor activities within the borders of Spain. Beautiful beaches, mountains, lakes, forests, architecture, museums—there's a whole world to explore.
Winter clothes. No comments on that 🙂
How much money do I need to live comfortably in Spain?
Depending on your lifestyle, you can live comfortably in Spain with a minimum wage of €1,200 a month, including the rent, utilities, and some food.
The cheapest places to live in Spain by the sea
According to the list of cheapest places to live in Spain, these are the cheapest beachfront cities:
Las Palmas de Gran Canaria
A Coruña
Alicante
Valencia
Malaga
Living Cheap as a Digital Nomad in Spain
If you want to live under $700 monthly rent or under $1,000-$1,500 monthly expenses, plus have a great internet connection, meet people, and live in a place with good malls nearby, I'd suggest these beach cities:
Malaga
Almeria
Tarragona
Alicante
Due to the influx of expats, the more expensive option would be Valencia, which is still unbeatable regarding beaches/expat scene/restaurants/culture/public transportation.
The cheapest places to retire in Spain
Spain is one of the best places to retire, especially if you hate cold weather and snow, and much less expensive in many ways. And if you like water and mountains, that is a perfect match.
Here in Spain, there is a wonderful, relaxed lifestyle with hospitable people, plenty of opportunities for socializing, and great life prospects for nearly everyone. Moreover, you can find a special place to have the time of your life and be contented.
Anywhere between Marbella and Barcelona, there are towns that cater to all types of preferences. Whether expensive or affordable, quiet or urban – the choices are endless! Granada is worth considering if you would not mind being a few miles away from the Mediterranean Sea.
To give you some ideas for the best affordable places to retire:
Altea: A beautiful small town 30 min outside of Alicante.
Valencia: The third-most populous city in Spain, with good public transportation and different neighborhoods to choose from.
Javea
Denia
Torrevieja
Estepona
As always, I suggest researching potential cheap living places in Spain and then renting an apartment or house for two months so that you can determine if Spain is the right spot for you.
As for the taxes (assuming you are retiring from the US), there are no double taxes. Spain requires that you file taxes on all of your worldwide income greater than €22,000 if you are a resident in Spain for more than 183 days in the year.
Additionally, the United States demands that taxpayers who live abroad file their taxes with them even though they live overseas. Consequently, you would have to do double duty and submit two tax returns; however, thanks to a no-double taxation treaty between these two countries, it is possible to pay only once.
Final thoughts
The idea of not spending too much money (even if you have some) is very appealing to many of us. It is about keeping the environment and our minds simple and clean, without buying things you don't need.
If you like this way of living, you will enjoy living even in some of the cheapest places in Spain. Leave a comment below and share your tips and tricks on saving money in Spain!
This post might include some affiliate links. If you make a purchase through these links, I may earn a small commission at no additional cost to you. I appreciate it when you use my links to make purchases.