Altea, Spain: Things to Do, Hotels, and Properties
Nadia Podrabinek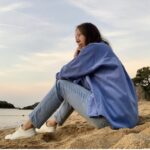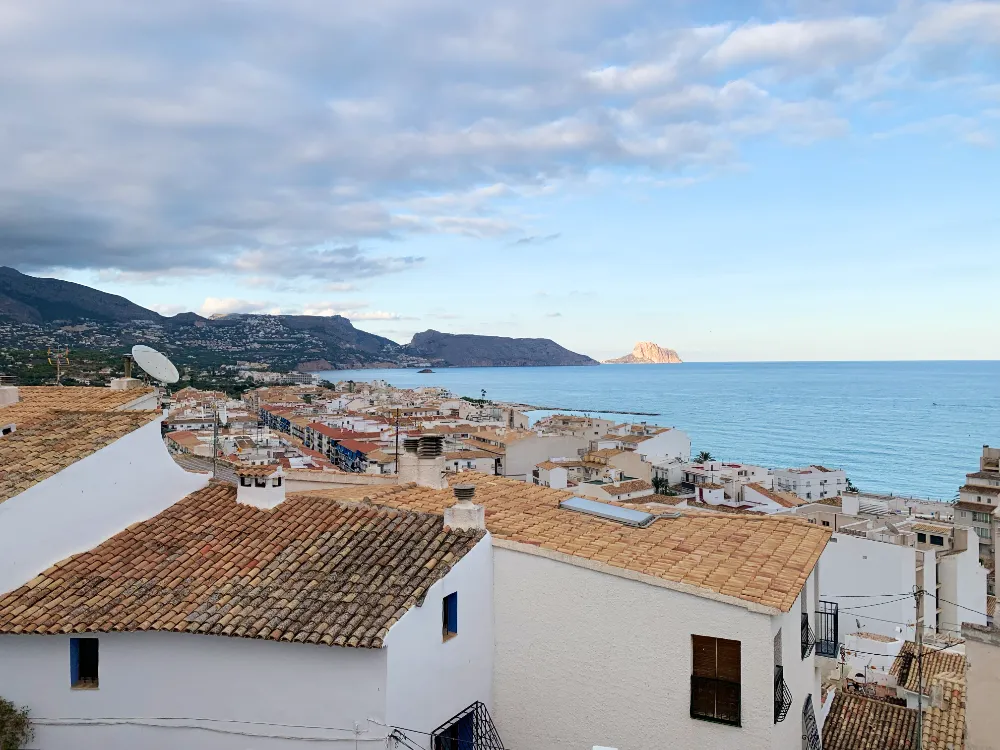 Altea is a beautiful seaside town along the Mediterranean Sea in the Alicante province of the Valencian Community. The city is perfect for a relaxed stay or a day trip from Alicante/Valencia.
Just imagine an elegant whitewash against the azure sky and an aquamarine backdrop; this is so cool!
I was lucky enough to spend some quality time in Altea during the last 3 years, and I absolutely liked it!
What's so good about Altea
Stunning views from its hillside location, including beautiful mountains on the left (in Calp) and on the right (in L'Albir).
Amazing marina & really nice restaurants.
Old-world vibes from cobblestone streets and whitewashed houses.
Variety of accommodation options.
Breathtaking hiking routes (the Calpe Rock mountain, Serra Gelada park, and more).
Some downsides:
Beaches get really crowded in July-August.
The central street is quite narrow and cannot cope well with the summer traffic.
Where is Altea, Spain
You will find Altea on the Costa Blanca coast in the province of Alicante. The town is easily accessible by car from Alicante and Valencia: From Alicante to Altea, it is approximately 35 miles (57 km), and from Valencia to Altea, it is 99 miles (160 km). You can rent a car for Altea trip here.
Alternatively, train services are available between both cities, and bus routes operated by ALSA buses connect them directly too.
Things to Do in Altea
Here is a simplified plan (you can expand it depending on how many days you are spending in Altea):
Get breakfast.
Have a lie-in.
Go for a swim in the sea.
Have a beer.
Read a book on the balcony for a bit.
Get lunch.
Have another beer.
Walk along the beach or climb to the old town area.
Get dinner somewhere with panoramic views … or have a few beers instead!
Okay, jokes aside, this is the actual list of things to do in Altea:
Explore the historic old town, including the church and plaza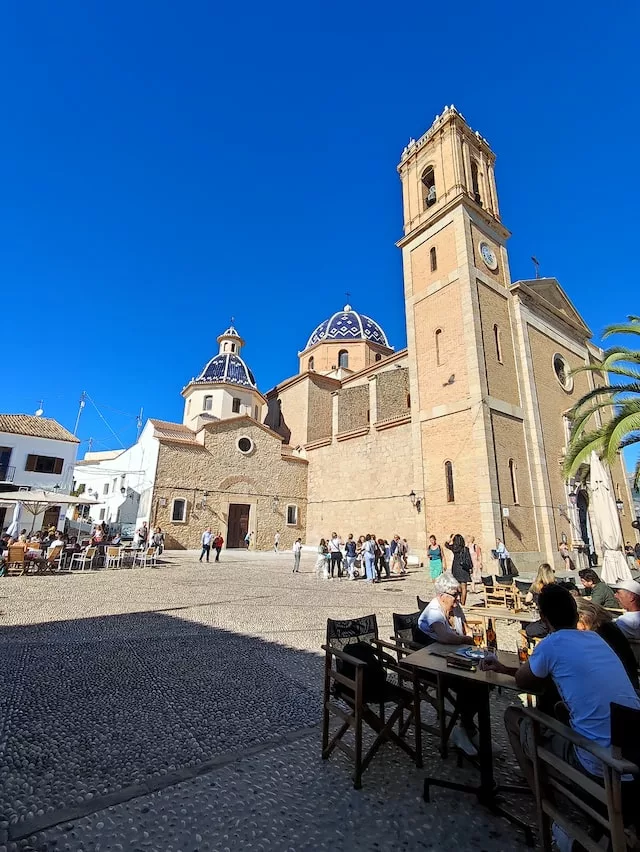 The historic old town of Altea is a picturesque area filled with cobbled streets and terracotta-roofed buildings.
The main plaza in the center of the town is surrounded by traditional cafes, craft shops, and bars that offer plenty to explore during your visit.
At its heart lies the iconic parish church, which has stood tall for over 500 years; its distinctive bell tower can be seen from afar.
The old town of Altea is also the right spot to have lunch or dinner – the number of restaurants is just off the charts!
Helpful tip If you rent a car, here is the right spot to park before going to the Old town. This two-level parking area has lots of space. 
Walk along the beach promenade and visit the marina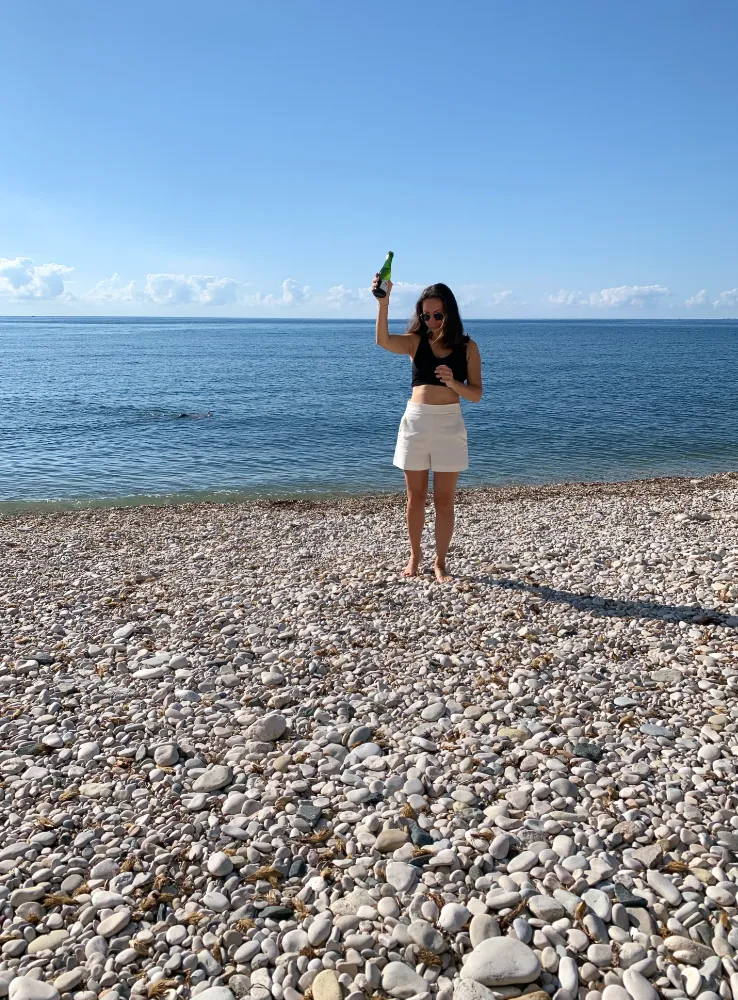 Visiting the beach promenade is another must-do in Altea.
The stunning views of the Mediterranean Sea and rugged coastline provide an ideal backdrop for an enjoyable stroll. Plus, you will have a wide array of restaurants, bars, and small shops selling some tourist mementos.
As you walk further along the beach, there's still more to discover as it eventually leads up to Altea marina. At the marina, you can admire some impressive boats moored alongside each other or brightly colored fishing vessels.
Helpful tip The promenade of Altea flows smoothly into the promenade of Albir, another great place for a quiet walk.
Enjoy the beaches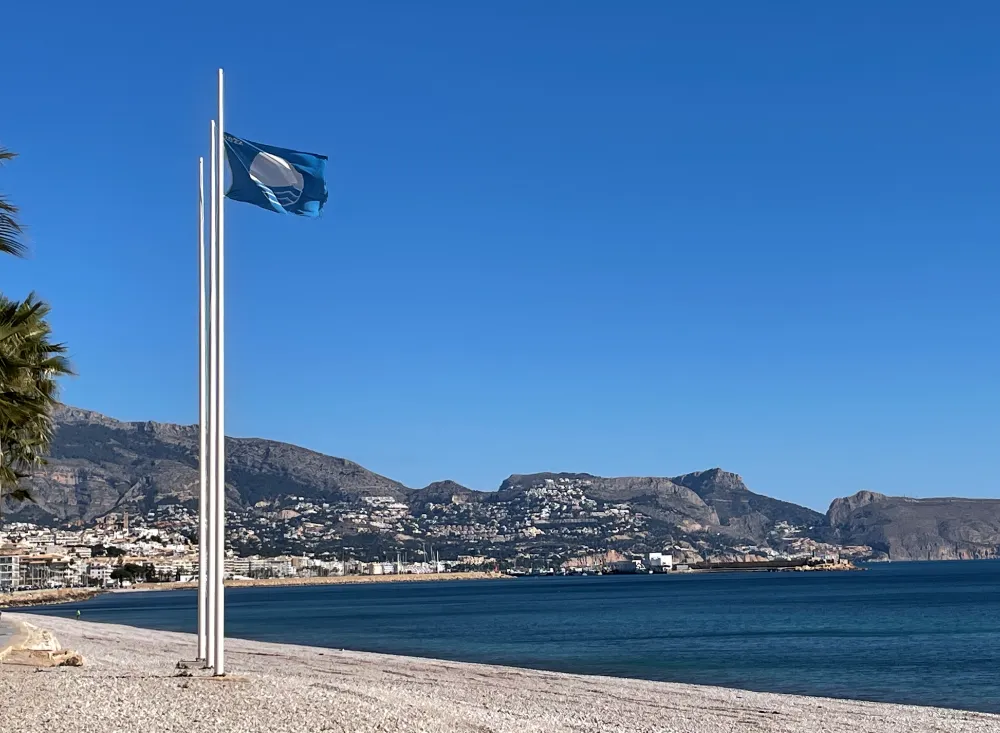 The pebble beaches of Altea are quite narrow and sometimes rocky, but the waters are amazingly clear, and they have all basic services. They also have been marked with a Blue Beach flag.
Hike up to Mirador de los Cronistas
For stunning views of the town and coast, you can have a 10-minute walk from the beach to the mirador (viewpoint). The route is very beautiful up there, and you will also see part of Calpe and Benidorm.
Take a day trip to nearby attractions
If you're staying in Altea longer, it makes sense to take a few day trips to places like Guadalest, Calpe, and Algar Waterfalls.
I highly recommend renting a car to visit these locations, as public transportation is not available there.
Guadalest: Guadalest is a picturesque mountain village just outside Altea. This charming town dates back to the 11th century of Spain's Muslim period.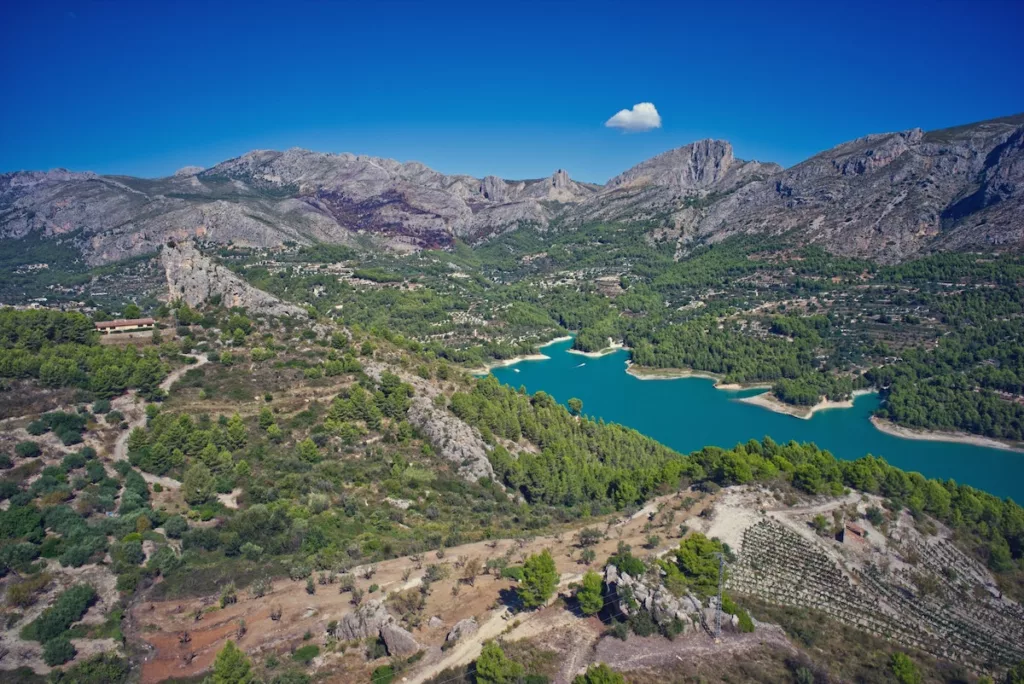 It has winding cobblestone streets, whitewashed buildings, many fascinating museums, breathtaking views of the valley, and a beautiful turquoise lake.
Calpe: Calpe is another beautiful town right next to Altea. One of its highlights is Ifach mountain; it is definitely worth hiking! Remember to have appropriate footwear, though.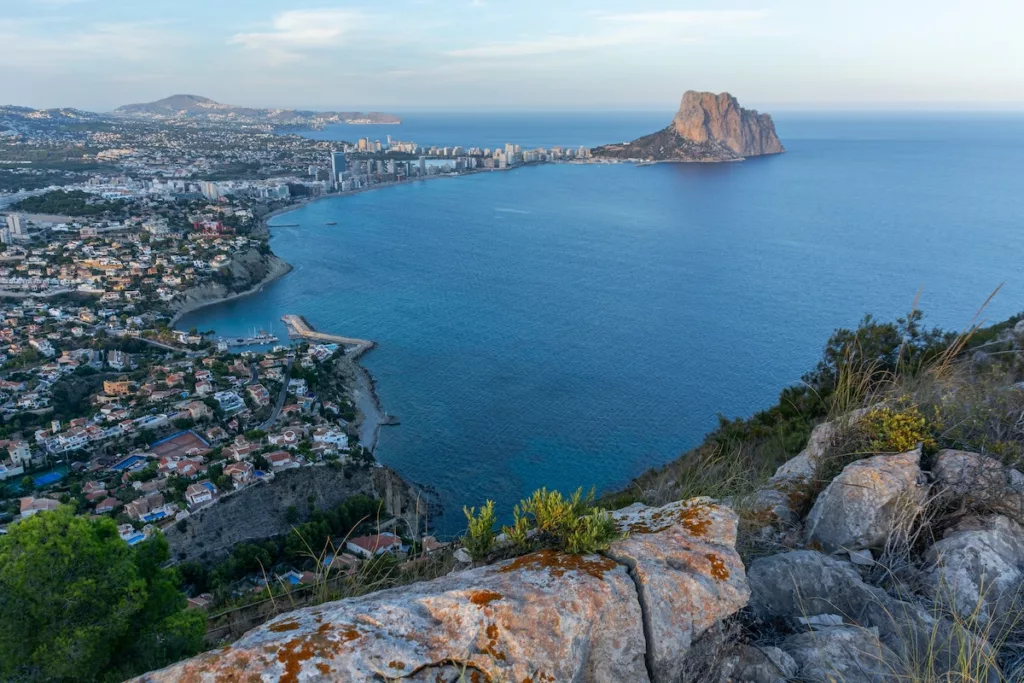 Also, don't miss out on seeing one of Europe's largest saltwater lagoons – The Salinas, populated by beautiful birds like flamingos and black-winged stilts!
Helpful tip Kids are not allowed on the Ifach mountain hike.
Algar Waterfalls (Fonts de l'Algar): The Algar waterfalls are arguably some most spectacular natural wonders that shouldn't be missed if you stay in Altea!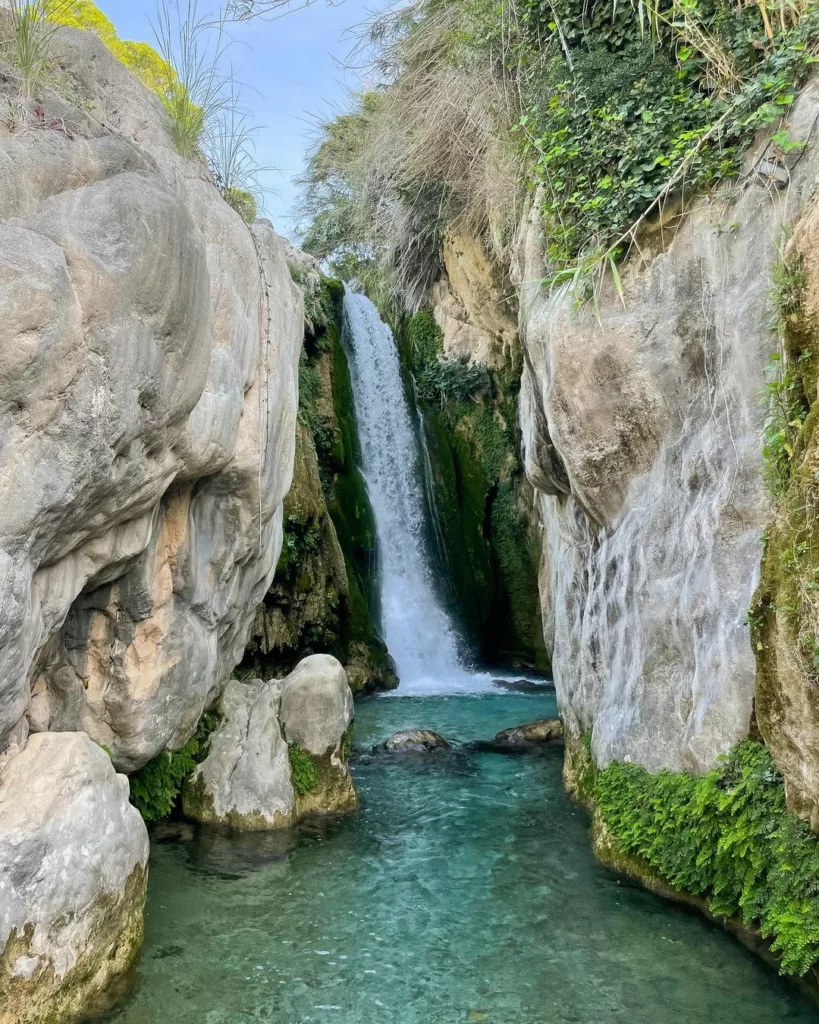 Located only 45 minutes away by car (there are five parking areas), these cascading rapids provide mesmerizing scenery. The route is beautiful also!
Helpful tip There are many stunning places to bathe in Algar Waterfalls, but the water is cold even on a hot summer day, so it is only suitable for refreshing purposes 😉 
Where to eat in Altea
Surprisingly, Altea offers many excellent restaurants despite being a tourist spot.
Breakfast in "Diferens Altea"
Fast service, English breakfast, good coffee, beach views.
What people say on Google: 4.5 stars, 3,548 reviews
Av. del Puerto, 1, 03590 Altea, Alicante
A beer in the church's square.
Antipasti, Pizza, and Wine in "In Bocca al Lupo"
What people say on Google: 4.4 stars, 1,246 reviews
Carrer Major, 3, 03590 Altea, Alicante
Pasta in "Quel Que Quieres"
What people say on Google: 4.8 stars, 374 reviews
Carrer d'Alcoi, 2, 03590 Altea, Alicante
Rice in "Los Jazmines" (a bit outside the town)
What people say on Google: 4.4 stars, 1,808 reviews
Partida la Olla, 94, 03590 L'Olla, Alicante
Tapas in "8 de Tapes"
What people say on Google: 4.5 stars, 470 reviews
P.º del Mediterraneo, 54, 03590 Altea, Alicante
Meat in "Brasería Ca Joan Altea"
What people say on Google: 4.4 stars, 2,067 reviews
Partida la Olla, 146, 03590 Altea, Alicante
Mexican in "El Rey"
What people say on Google: 4.5 stars, 453 reviews
P.º del Mediterraneo, 5, 03590 Altea, Alicante
Indian in "Crown of India"
Nice terrace with a 270º view.
What people say on Google: 4.7 stars, 1,912 reviews
Carrer Major, 2, 03590 Altea, Alicante
Ice cream in "La Jijonenca"
What people say on Google: 4.5 stars, 364 reviews
P.º del Mediterraneo, nº 53, 03590 Altea, Alicante
Where to Stay in Altea, Spain
You will find some budget-friendly, mid-range, and luxury accommodations in Altea.
Mid-range: SH Villa Gadea
I spent my birthday here! Highly recommended!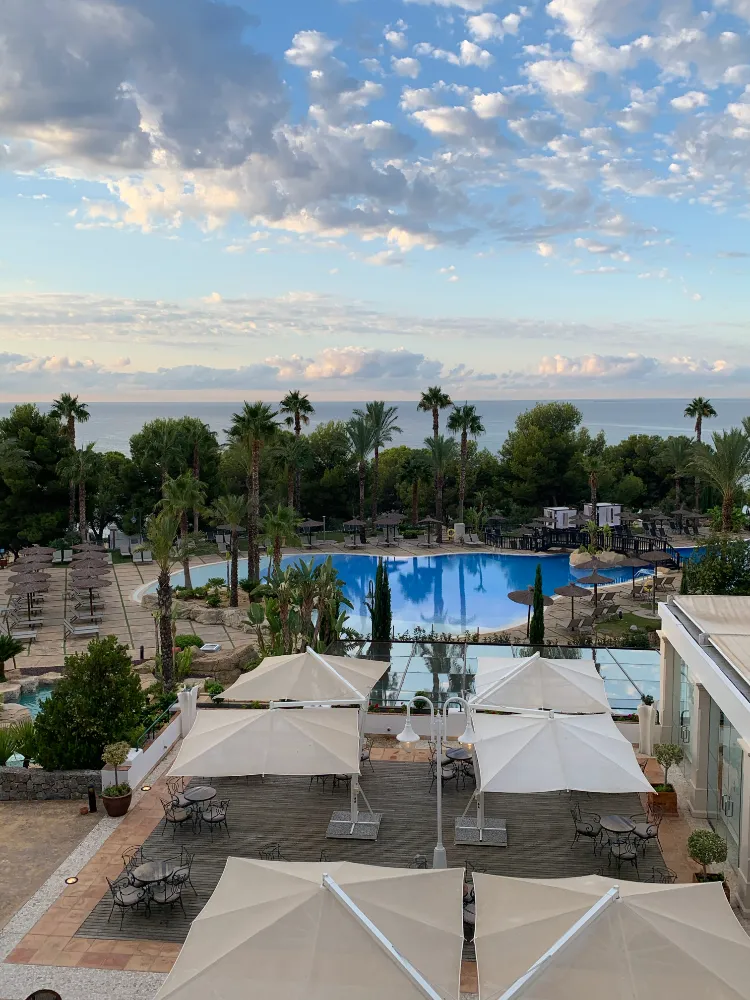 Rating: 8.8, 2,554 reviews
Location: Partida Villa Gadea, 03590 Altea, Spain
View on Booking.com
SH Villa Gadea is a luxurious 5-star hotel in Altea, offering stunning sea views and lagoon-style pools. Guests can avail of 4 restaurants, a fitness center, and an extensive spa featuring an ice cave and hot tubs. Rooms come with flat-screen satellite TVs, free WiFi, and hydromassage baths.
Treatments such as Vichy showers are available at the Thalasso Spa, while Japanese cuisine can be enjoyed at Kitsume Restaurant, among others.
Luxury: Villa Campomanes
Villa Campomanes is a luxurious property located in Altea, 1.4 miles from Port de l'Olla d'Altea and 0.4 miles from the beach. It features an outdoor pool, terrace, dishwasher, and oven in the kitchen as well as heating/air conditioning throughout all rooms.
The villa also includes a barbecue facility for guests to enjoy.
Mid-range: Hotel Cap Negret
Rating: 8.9, 2,947 reviews
Location: Partida Villa Gadea, 03590 Altea, Spain
View on Booking.com
Hotel Cap Negret provides private access to its nearby pebble beach at Cap Negret, just 20 yards away.
The hotel offers a variety of amenities, such as outdoor swimming pools with water jets, free WiFi in all rooms, and terraces with sea views from each room. The hotel is only 5 minutes away from Altea's center and 12 miles from Calpe.
Mid-range: Hotel Tossal d'Altea
Rating: 8.7, 953 reviews
Location: Partida el Pla de Castell, 96, 03590 Altea
View on Booking.com
Hotel Tossal d'Altea is located in a tranquil area of Altea, close to Palau Altea and Miguel Hernandez University. It's just under half a mile from the historic center, San Pedro Park, and the beach.
Amenities include a gym, sauna, and outdoor swimming pool in an expansive garden. Free private parking is provided onsite for guests' convenience.
Budget: Hotel Abaco Altea
This quaint, traditional-style hotel can be found in the heart of Altea's old town, just a 5-minute walk from the Costa Blanca shoreline.
This family-owned hotel was first built as a bakery in the 18th century and now provides cozy rooms with antique furnishings across 10 individually decorated spaces. Craft stores, eateries, and pubs are within walking distance of this accommodation.
Mid-range: Suitopía – Sol y Mar Suites Hotel (Calpe)
Situated in the Calpe City Centre district in Calpe, 1.4 miles (2.2 km) from Peñón de Ifach Natural Park, Suitopía Hotel offers guests amenities such as a year-round opened outdoor swimming pool and children's playground, a spa center with hot tubs, restaurant, and sky lounge bar with 360º views.
Properties to buy in Altea, Spain
Altea and Altea Hills in Spain are well known for their luxurious properties. They have a reputation as some of the most sought-after locations on the Costa Blanca due to their stunning beaches, country views, and stunning golf courses.
Property prices in these areas can be incredibly high, with luxury villas typically starting at around €500,000 or more depending on size and location.
The property is so expensive here because it is close to other desirable tourist spots such as Benidorm, Calpe, and Moraira. Not to mention the influx of wealthy people from the UK who are not quite happy with Benidorm.
I have prepared a link to Idealista (a local property classified) so that you can learn more about current market prices.
Conclusion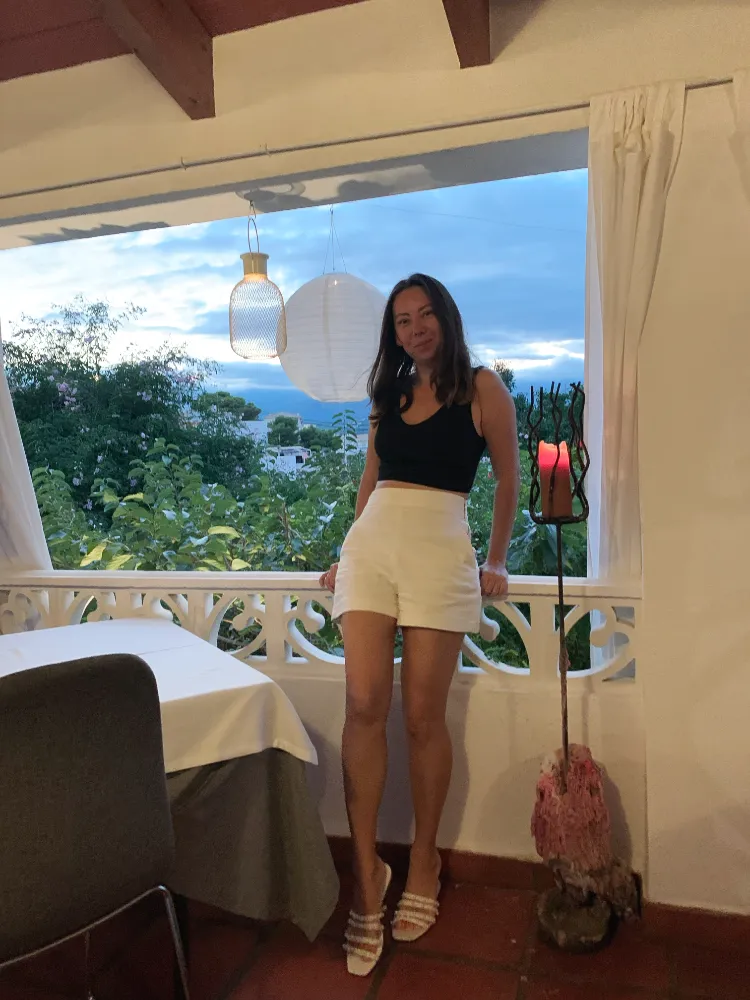 Altea is a place of beauty that offers quaint streets and beaches. Whether for taking in the picturesque views, indulging in local cuisine, or simply enjoying the warm night, Altea is well worth your visit!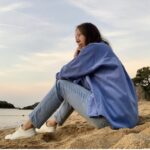 Hello, my name is Nadia.
I usually write about traveling (there are so many places to fit all the lifestyles), relocation (finding a job overseas or moving without losing an income), and living in a foreign country (adapting to a different culture and mentality). Follow me on Twitter, Facebook, Instagram, or LinkedIn!
This post might include some affiliate links. If you make a purchase through these links, I may earn a small commission at no additional cost to you. I appreciate it when you use my links to make purchases.