17 Most Beautiful Places in Spain to Live in 2023
Nadia Podrabinek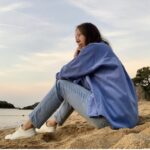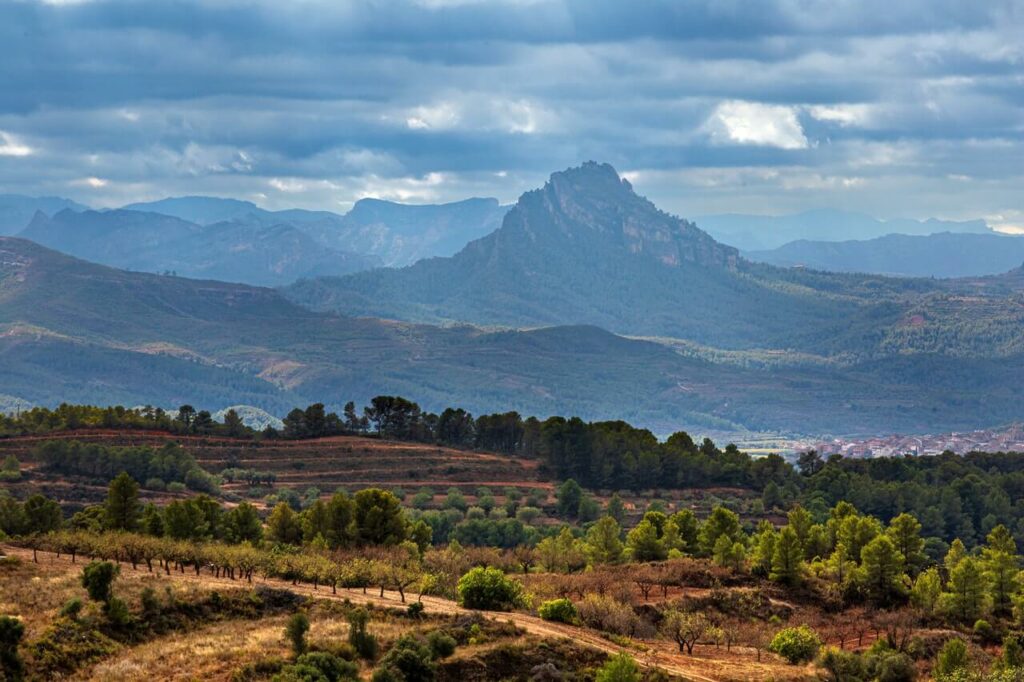 As proved by expats, traveling to the city and living there is not the same. However, some countries, such as Spain, kill two birds with one stone. This wonderful country embodies the diversity of natural beauty, consisting of cosmopolitan cities and cozy little towns in one package attracting people with different preferences from all over the world.
According to the report National Statistics Institute or Instituto Nacional de Estadística, the population of Spain is numbered around 15% of expats. The country is considered one of the most worthwhile places for immigrants to choose.
The Most Beautiful Towns in Spain
Having unlimited lifestyle options and diverse climate conditions, Spanish cities share a common bond: inimitable charm and dozens of spectacular places. If you do care about the city's visual appeal, I suggest exploring these cities:
Seville
Granada
Bilbao
Zaragoza
Cordoba
Estepona
Malaga
Oviedo
Salamanca
Alicante
Ronda
You should definitely explore Madrid if you prefer cities that never sleep and with rich cultural heritage. For those looking for more affordable, fun places on the coast, I recommend Valencia, Malaga or Alicante. If your dream is a bright, cozy southern city surrounded by mountains and beaches at once, try Seville.
Check out the best places to live in Spain by the sea.
Now let's review all 17 cities and their best spots.
1. Barcelona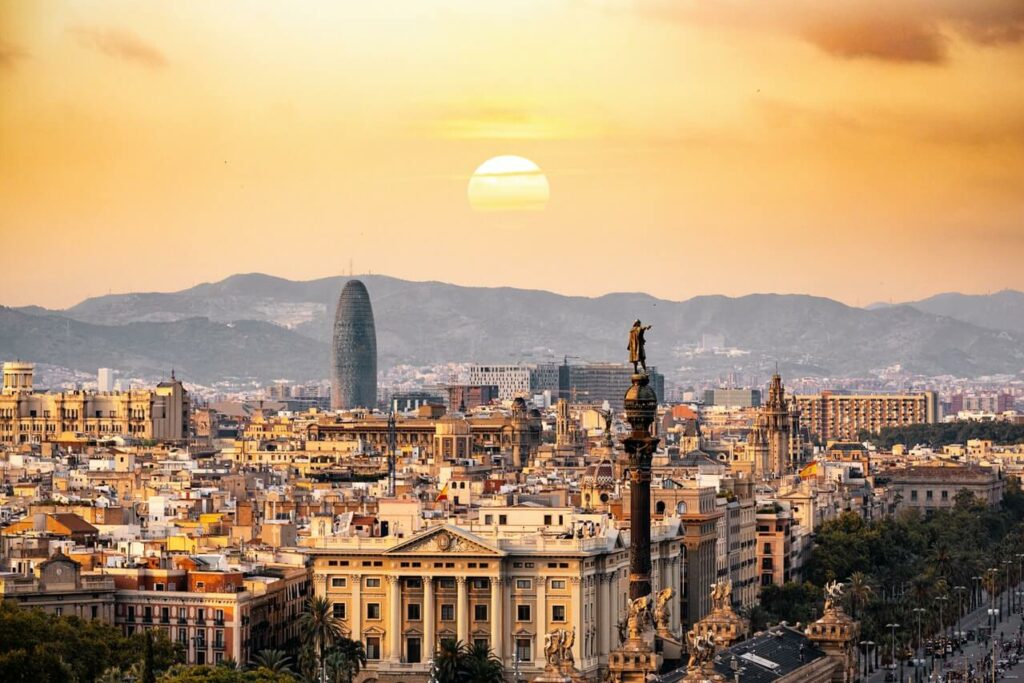 Barcelona is most likely to pop up in one's head when thinking of Spanish cities. The second big city in the country enchants architecture admirers and makes people lose track of time.
Barcelona is reminiscent of a mosaic used in its modernist landmarks by Antoni Gaudí, the most celebrated Spanish architect. Colorful, quaint houses, Gothic quarters, Baroque constructions, Park Guell, and a visiting card of the city Sagrada Familia need years to embrace. Another significant advantage of Barcelona is the stunning coastal area with clean beaches and soft golden sand, offering both dynamic leisure activities and lazy weekends by the sea.
Beautiful places in Barcelona:
Sagrada Família
Park Guell
Park Ciutadella
Casa Batlló
Barceloneta Beach
Llevant Beach
2. Madrid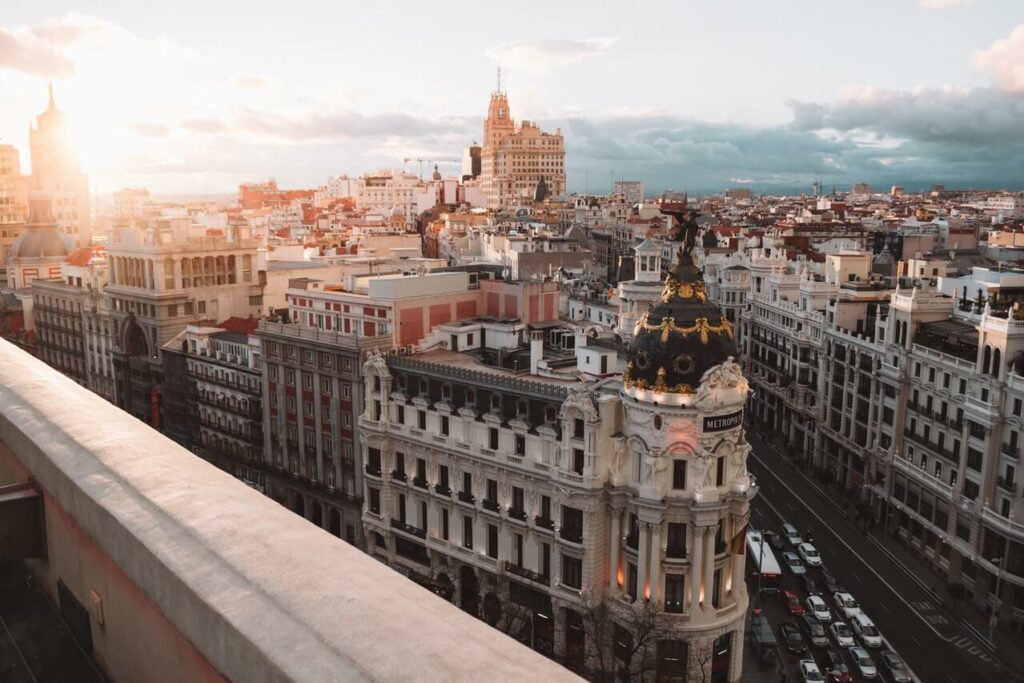 Barcelona's principal rival is Madrid, the capital of Spain. It takes only 2,5 hours by train from one to another, so you can easily explore both and choose your favorite.
The phenomenon of Madrid lies in its crazy ambiguity: during the daytime, crowds occupy astounding Reina Sofia and the Prado museums, investigating collections of acclaimed masterpieces, and closer to midnight, the whole city starts wandering the parties. The absence of access to the sea is compensated with unfathomable diverse architecture and an astonishing amount of parks, such as Retiro Park, Casa de Campo, etc.
Beautiful places in Madrid:
Plaza de Reina Sofia
Retiro Park
Prado Museum
Casa de Campo
3. Seville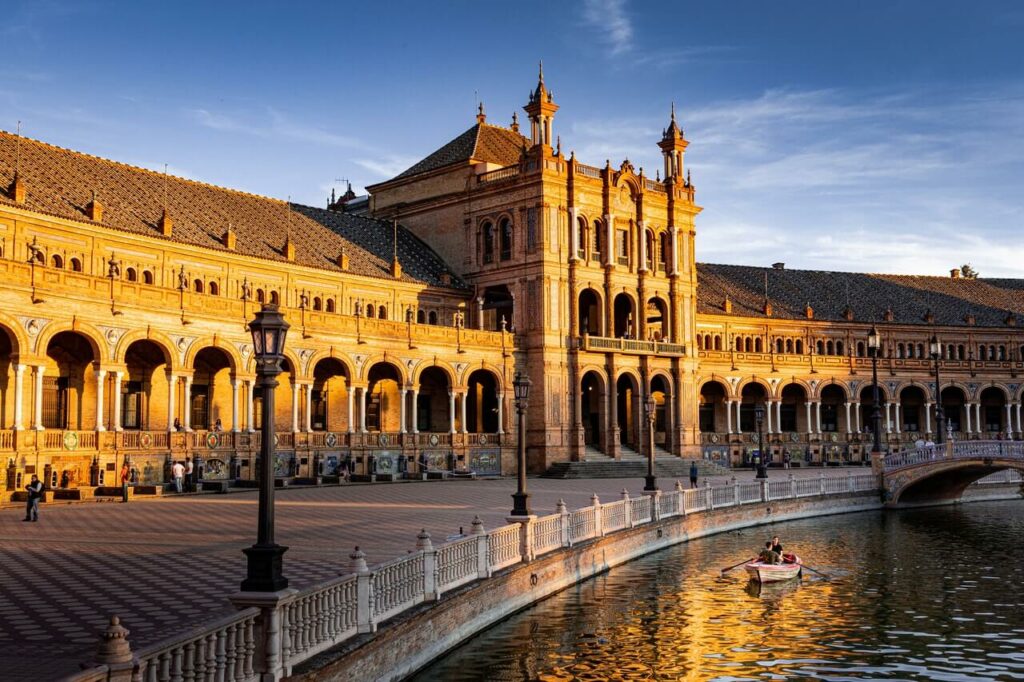 There is for sure no single person left unimpressed by Seville. Being the capital of Andalusia, it represents the concentrated beauty of the region and fits people with any preferences.
Do you prefer mountains over the sea? No need to decide as Seville provides both. Would you rather explore the architecture or stroll through the parks? This city amazes with Moorish (a style developed in the western Islamic world) buildings, for instance, Alcazar and Seville Cathedral, and the vegetation everywhere. Photos taken in Seville do not need filters as the city is already incredibly vibrant. Living here means being a part of an oriental tale, so Seville is the number 1 candidate for beauty seekers.
Beautiful places in Seville:
Alcazar of Seville
Cathedral of Seville
Plaza de España
Flamenco Dance Museum
4. Granada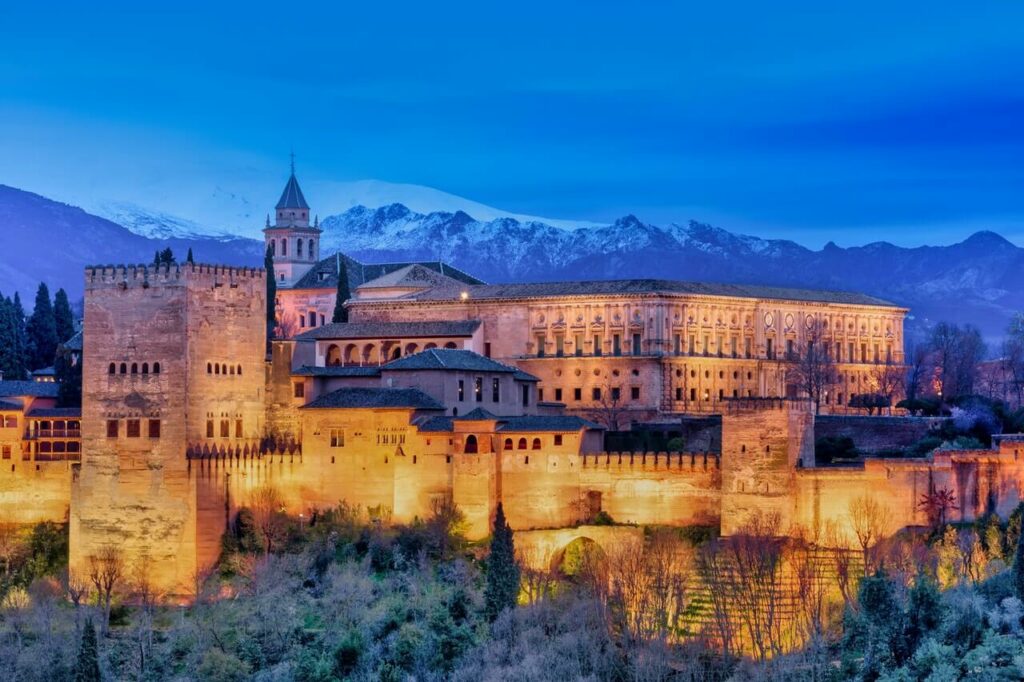 Another example of Islamic heritage in Spain is Granada. Its top spot Alhambra, the world's largest Moorish palace, defies imagination with ceramic tiles, intricate patterns, and curved windows.
The city itself is perfectly inscribed within the terrain: the buildings seem scattered around the foliage, so no stifling air is guaranteed. Granada is also an unusual free tapas (Spanish snacks) place: when ordering a beverage in a bar, you will get a plate of snacks to enjoy. Once having arrived here, people tend to prolong their stay because it is tough to leave lovely Granada!
Beautiful places in Granada:
Alhambra
Generalife
Royal Chapel of Granada
Albayzin
5. Valencia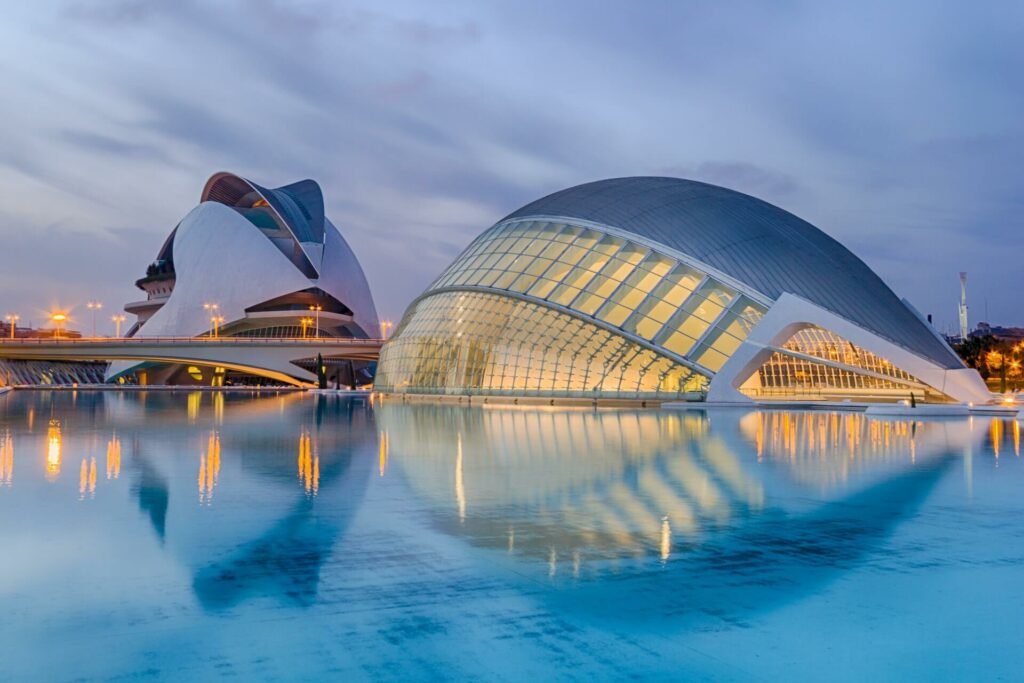 Consider Valencia if you look for a lively yet not very touristy place. It has a fabulous coastline with remarkable beaches, so you can swim in the Mediterranian sea with pleasure throughout the spring and summer.
While ambling through the picturesque old town, full of tiny streets and squares, swing by Valencia Cathedral and then get to the Central Market to try the finest paella. Move southeast and reach a futuristic City of Arts and Sciences. Many young people gather at the nightclubs and arrange music festivals, so it is never boring out here!
Beautiful places in Valencia:
the City of Arts and Sciences
Plaza de la Virgen
the Central Market
the Valencia Cathedral
6. Bilbao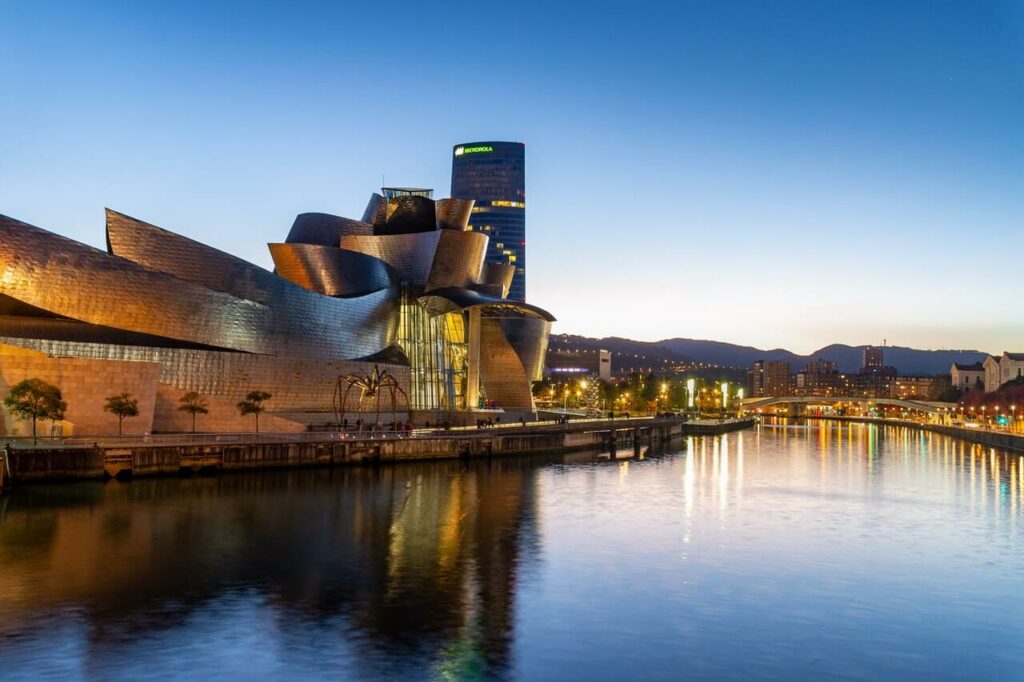 You find the parallels between Spanish cities pretty often. However, Bilbao is definitely an exception due to its one and only urban development.
Indeed, a groundbreaking, contemporary construction gets built in the industrial area among the brick factories, and this is about the remarkable Guggenheim Museum. I recommend looking closely at Casco Viejo, an excellent 17-century district full of great diners and cute cafes for vintage street lovers. Overall, Bilbao is an unforgettable location, and you will instantly understand if its spirit matches your energy.
Beautiful places in Bilbao:
Casco Viejo
Guggenheim Museum
Plaza Nueva
7. Cuenca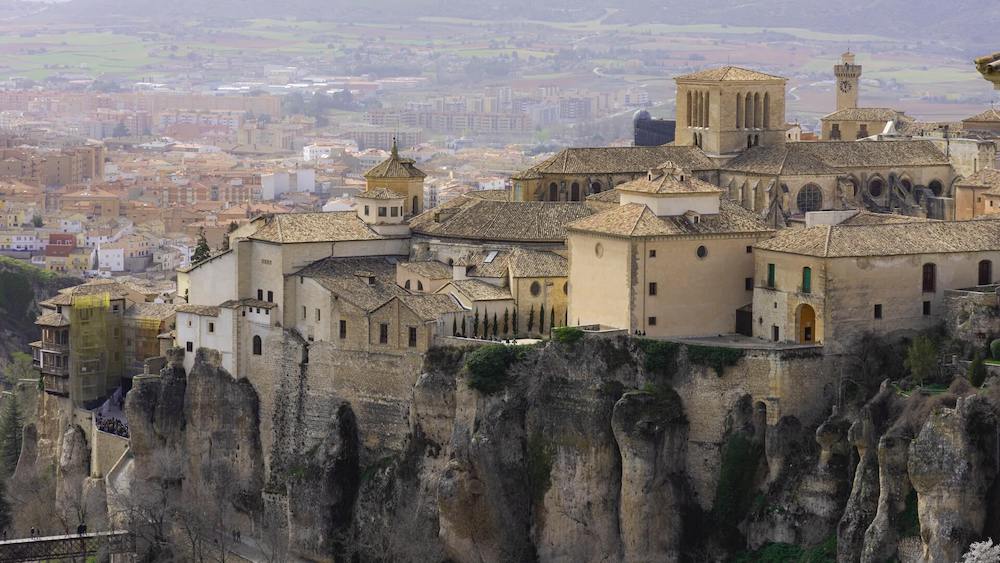 Cuenca is for sure the most extraordinary place in terms of relief. Imagine dozens of buildings standing on the edge of tall cliffs and almost falling down – these are "the hanging houses." Built in medieval times on the limestone ridge, they withstand enormous pressure and seem etched into the landscape.
After waking up with such a view, you can go to the Museum of Abstract Art or Cathedral de Cuenca, which partly reminds you of the Notre-Dame de Paris facade. The city is cut out for getting pictured or drawn, so you will refuse to move after months of living in Cuenca.
Beautiful places in Cuenca:
Museum of Abstract Art
Catedral De Cuenca
Hanging Houses
8. Zaragoza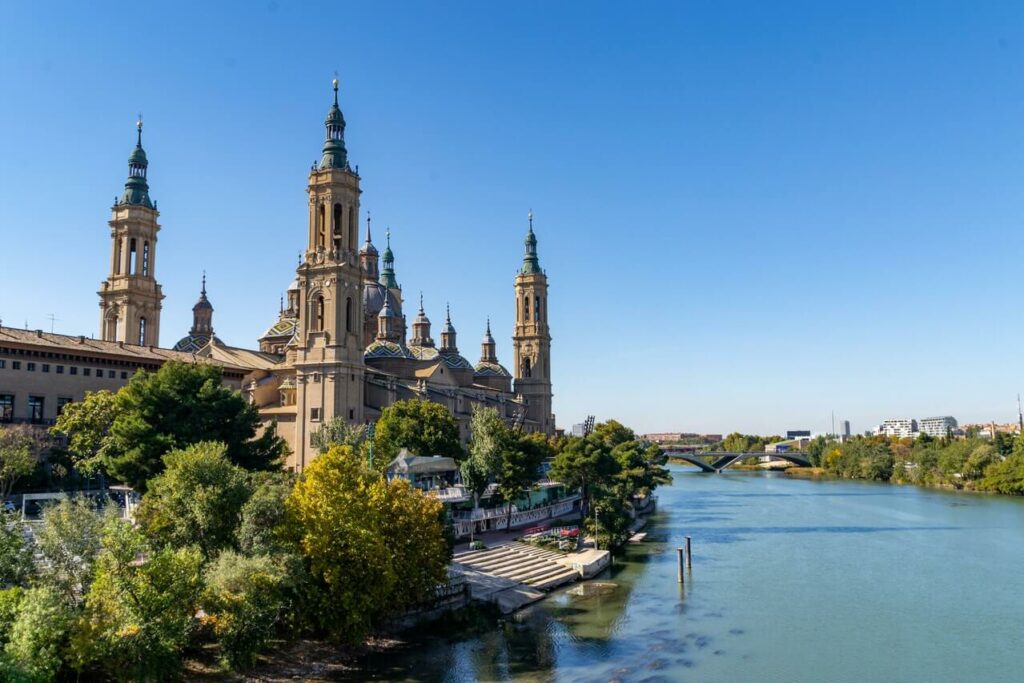 Some cities are so diverse that two spots located one mile apart feel like different countries, and Zaragoza is an excellent example of such a phenomenon.
It is called "a city of 4 cultures" and suggests its visitors simultaneously explore Christian, Jewish, Muslim, and Roman architecture. The huge Catedral-basílica de Nuestra Señora del Pilar de Zaragoza, located along a beautiful waterfront, is claimed to be the first shrine devoted to Virgin Mary. The city's alleys are lined with cute cafes and bars, fine cuisine, and fair prices, so Zaragoza is both a touristic and a good residential place.
Beautiful places in Zaragoza:
Catedral-basílica de Nuestra Señora del Pilar de Zaragoza
Caesaraugusta Forum Museum
Palacio de la Aljafería
9. Cordoba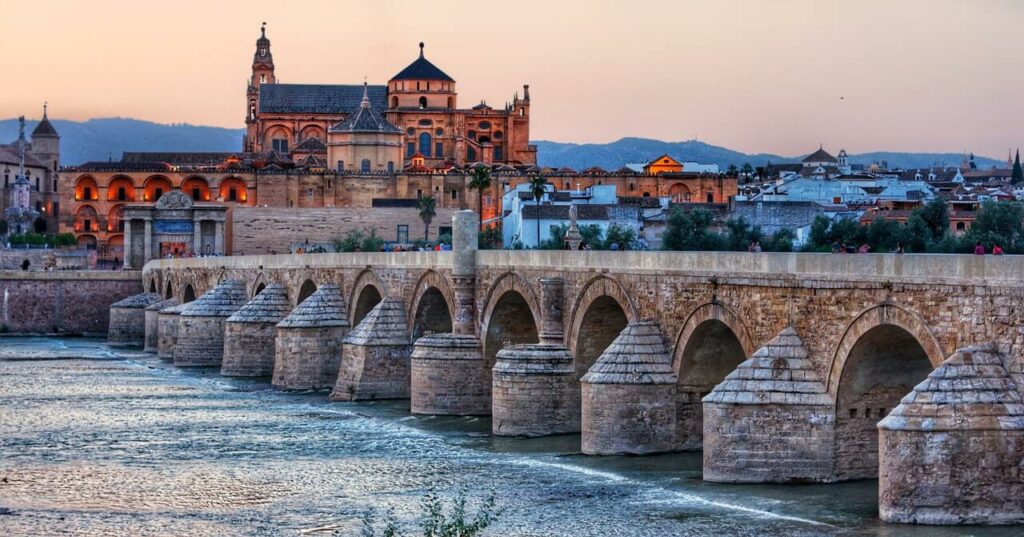 Cordoba is a genuine treasure of Spain, and this city certainly has its own intriguing style. The residential Cordoba is a chain of tiny white-walled houses with colorful elements, like yellow balconies and blue window frames. Following these streets, you will arrive at an Old Town with strict medieval architecture.
The most recognized location in Cordoba is Mosque-Cathedral, and you should definitely discover its interior halls with thin striped arches below the patterned Moorish ceilings. Another place to wander is a Roman bridge where the episode of the Game of Thrones series was filmed. This spot is very instagrammable and loved by tourists as well as locals.
Beautiful places in Cordoba:
Mosque-Cathedral
Roman Bridge of Cordoba
Calahorra Tower
10. Estepona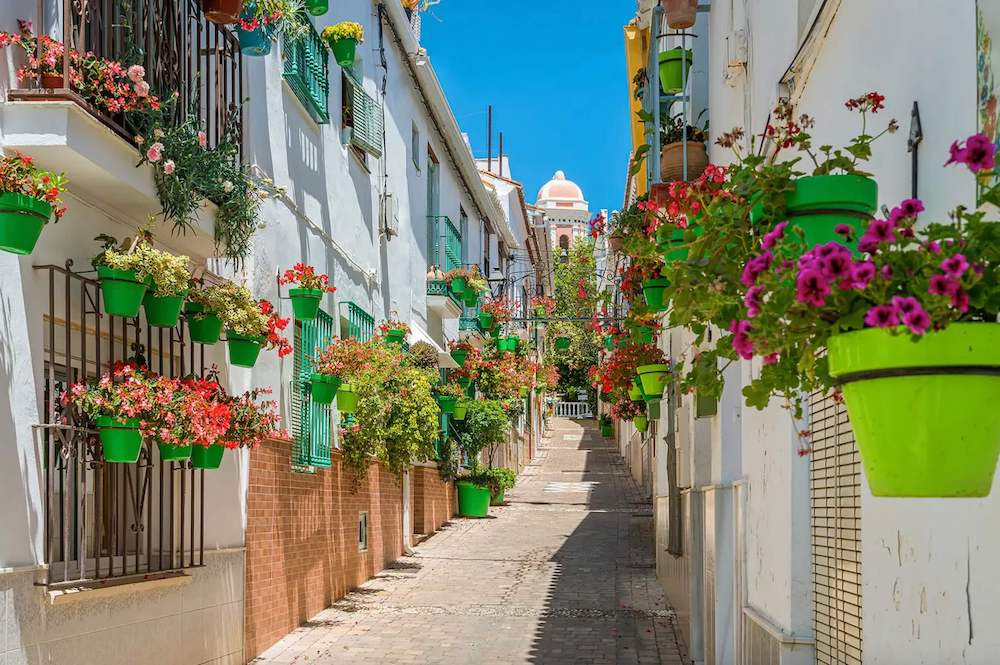 Estepona might be the most underrated city in Spain. However, for quieter lifestyle lovers, it is rather an advantage as not many tourists come here.
Estepona is a charming coastal place that, for most expats, starts instantly feeling like home. It is consistently clean on the streets, people are polite and sympathetic, and the cuisine is outstanding. Two of Estepona's beaches are so-called Blue Flag beaches, meaning they comply with international quality standards. In terms of recreational activities, Estepona provides seven museums and some memorable spots, such as the Orchidarium, with over 1300 sub-species of orchids.
Beautiful places in Estepona:
Playa del Cristo
Orchidarium Estepona
Castillo de San Luis
11. Malaga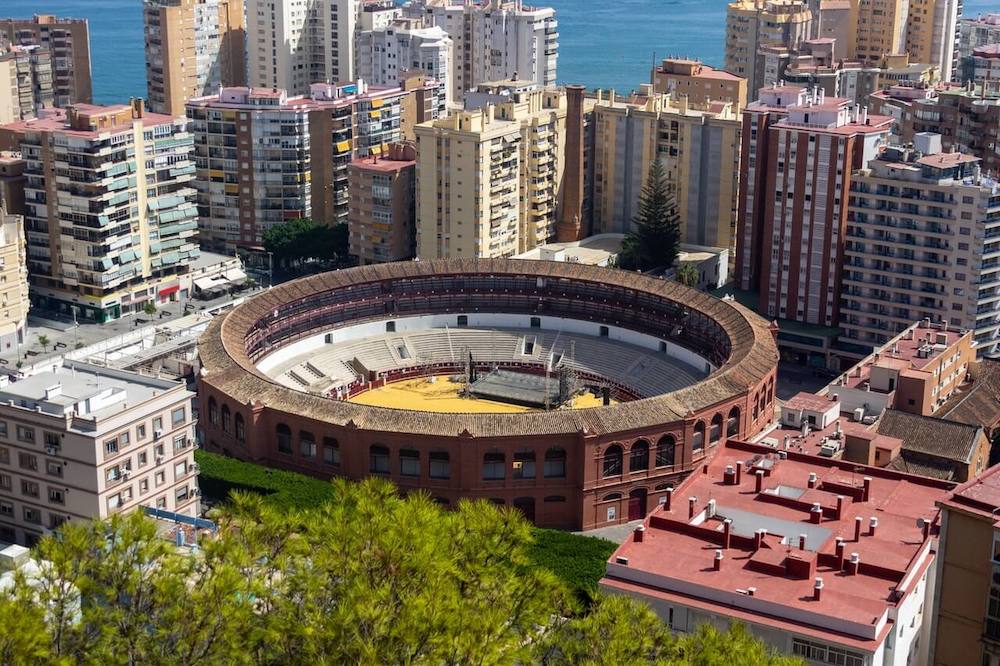 This city is the total opposite of cozy, peaceful Estepona. Commercial, noisy, vivid Malaga welcomes thousands of tourists swooping out of cruise ships in search of terrific beaches, stunning architecture, and exquisite cuisine.
If you are eager to live in the midst of events, consider an old town with Roman and Moorish buildings, La Alcazaba, and a fabulous 16-century Malaga Cathedral. There are also quieter residential areas for families with all needed amenities. The very treasure of Malaga is a long coastline with fine resorts, such as Torremolinos and Fuengirola.
Beautiful places in Malaga:
Malaga Cathedral
La Alcazaba
Roman theatre
12. Oviedo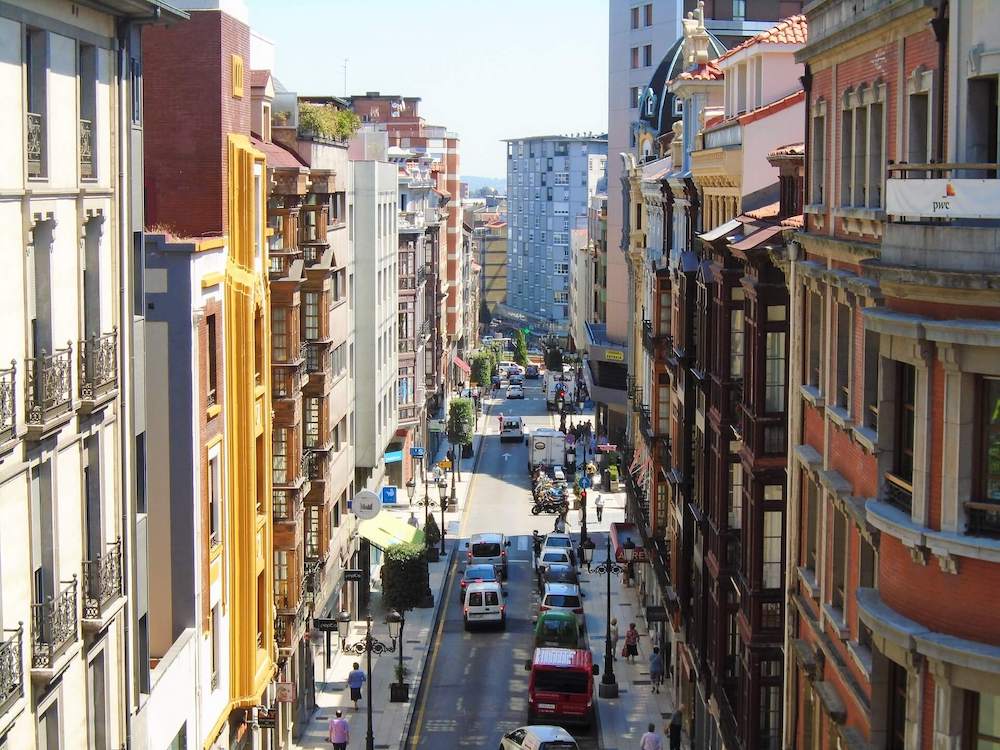 The loveliness of this city's name totally matches Oviedo's energy. Being the capital of Spain's Asturias region, a highly green North part of Spain, Oviedo is filled with astounding parks and high-quality fresh vegetables and fruit.
Expats enjoy spending their free time riding a bike around the area or having a picnic. Oviedo has countless architectural buildings appointed UNESCO World Heritage sights, such as Catedral Metropolitana Basilica de San Salvador and Santa Maria del Naranco. In short, the city provides all you need for a convenient life with spectacular scenery.
Beautiful places in Oviedo:
Catedral Metropolitana Basilica de San Salvador
Santa Maria del Naranco
Campo de San Francisco
13. San Sebastian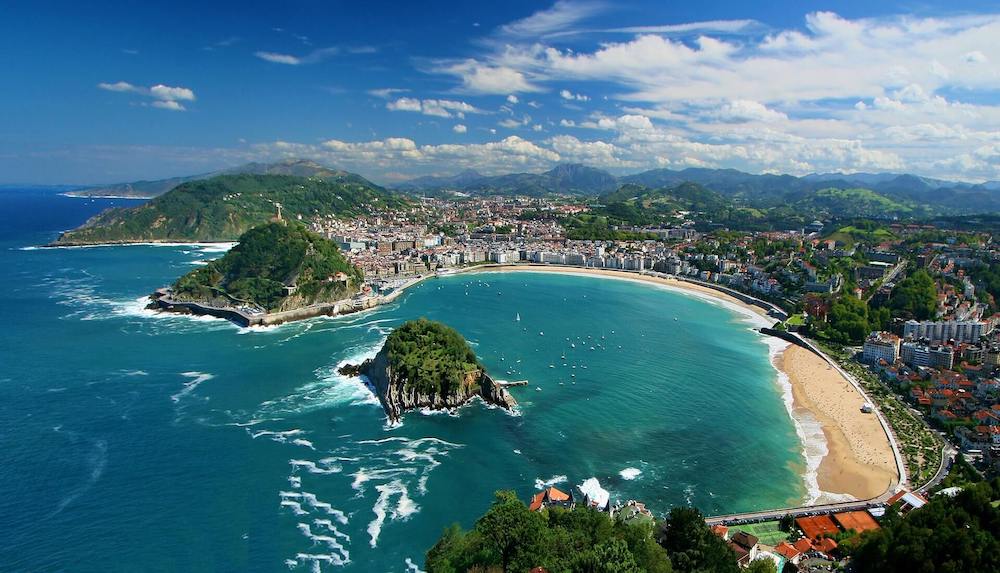 San Sebastian is the capital of Basque country and has one crucial advantage – access to the Atlantic ocean, and that is why surfers often choose to relocate here. Gorgeous hills lie along the beach, so you observe fantastic scenery while sunbathing. The weather may be unstable, but it is always warm and breezy.
San Sebastian is also famous for speaking Euskara, the Basque language, which seems a solid reason to scrutinize new culture. Old Town is adorable and boasts some historical spots, for example, the gothic Iglesia de San Vicente church and the opulent Baroque basilica of Santa María del Coro. The well-developed infrastructure suggests plenty of museums, events, and diverse gastronomy, including pintxos, the Basque tapas.
Beautiful places in San Sebastian:
Gothic church of St. Vincente
Plaza de la Constitución
Baroque basilica of Santa María del Coro
14. Salamanca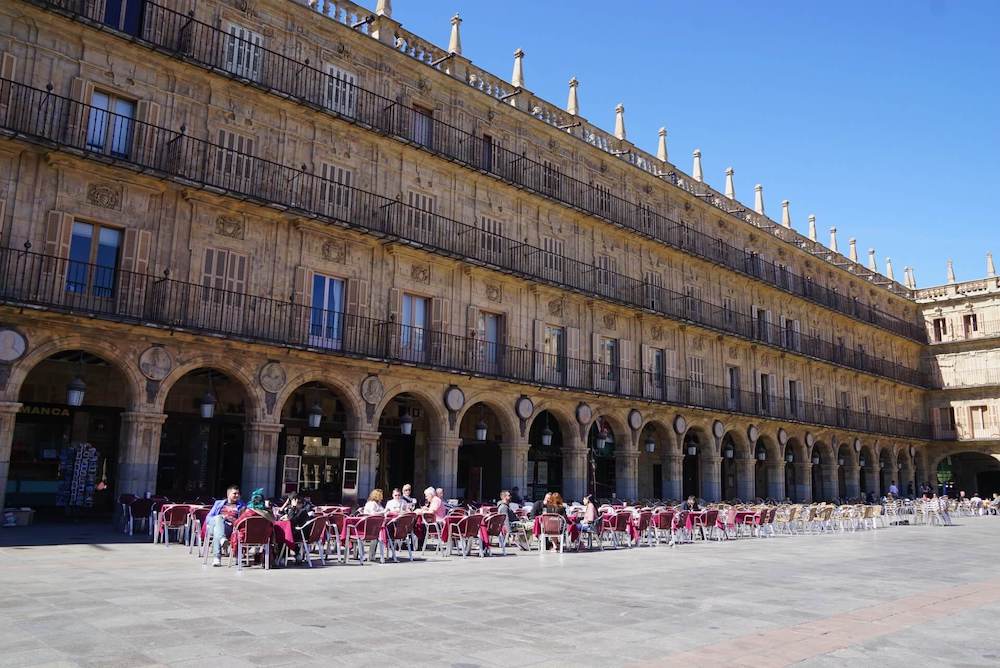 Salamanca is called a Spanish "university city" because of the oldest university in the country. There are many activities arranged by students, so if you want to be surrounded by young blood, consider Salamanca.
The historical center has 12-century Cathedral, Museo Art Nouveau & Art Decó, Casa de las Conchas – numerous options can be found. The best way to spend one's evening is to arrive at Plaza Mayor, full of Gothic, Romanesque, and Baroque architecture, and witness the square shining in gold under sunbeams. You will never get tired of such scenery!
Beautiful places in Salamanca:
Plaza Mayor
Museo Art Nouveau & Art Decó
Casa de las Conchas
15. Alicante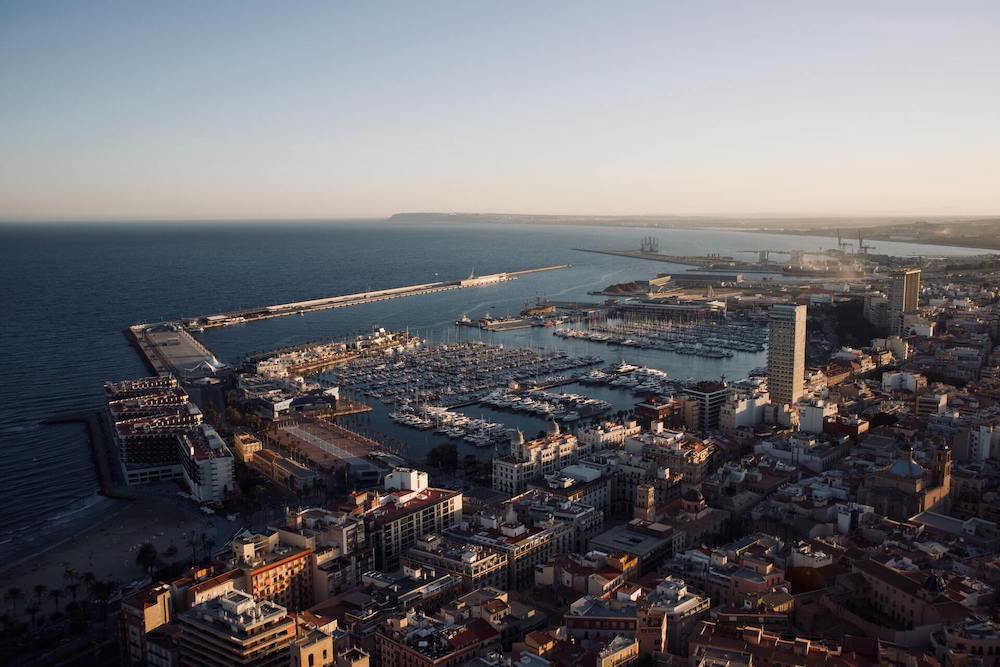 Alicante is situated in a highly picturesque Costa Blanca. Stepping on its pale fine sand is an unrivaled experience, and the coastline is why so many people strive to visit the area.
Besides delightful beaches, Alicante features a great number of parks and wide promenades, such as Esplanada, so walking around is the best way to examine the city. Wherever your apartment is located, fortified Santa Barbara Castle will clearly be in sight as the highest point in Alicante. Considering the mountainous terrain, narrow streets climb up and run down, creating an element of surprise when you have no idea what to expect around the corner.
Beautiful places in Alicante:
Esplanada
Santa Barbara Castle
Guadalest Valley
16. Ronda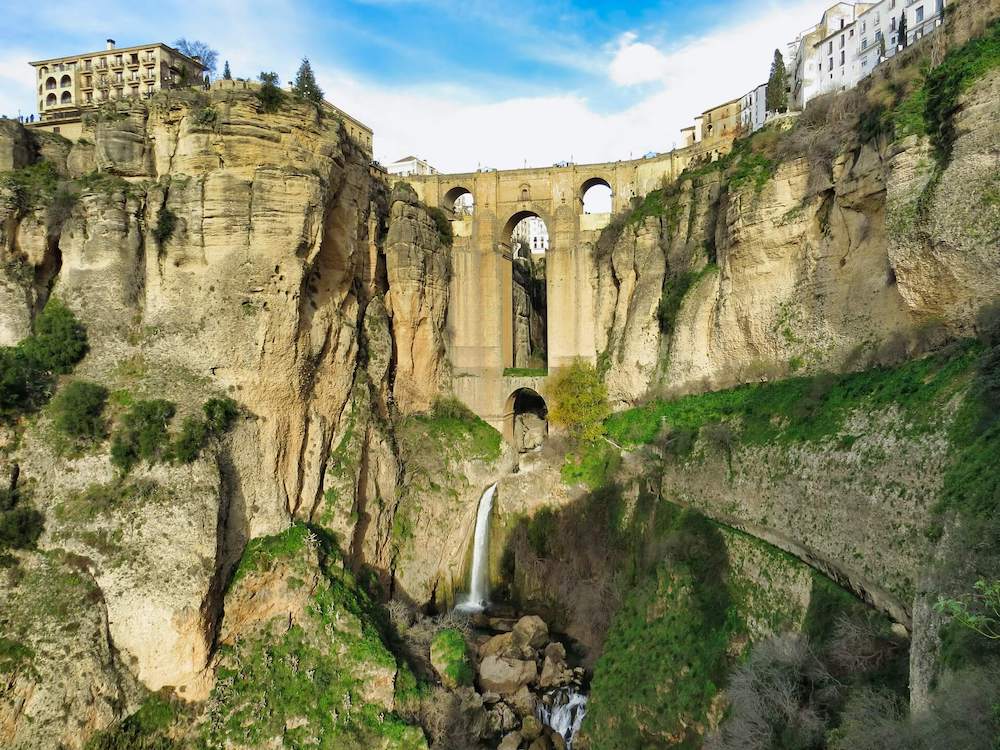 If you are looking for the smallest and coziest city to move to, Ronda is a solid choice. Its population numbers around 40,000 residents, so expats start feeling like knowing everyone after a while.
Ronda was built on cliffs, like Cuenca, in ancient times and has one peculiarity – unsurpassed El Tajo de Ronda, which divides the city in two. A tall breathtaking Puente Nuevo bridge connects the banks and could barely be mistaken. The best point to view the landscape is Mirador de Ronda. Hilly cobblestone streets with white houses, museums, and fantastic restaurants make Ronda adored by expats and tourists.
Beautiful places in Ronda:
New Bridge
El Tajo de Ronda
Plaza de Toros de Ronda
17. Toledo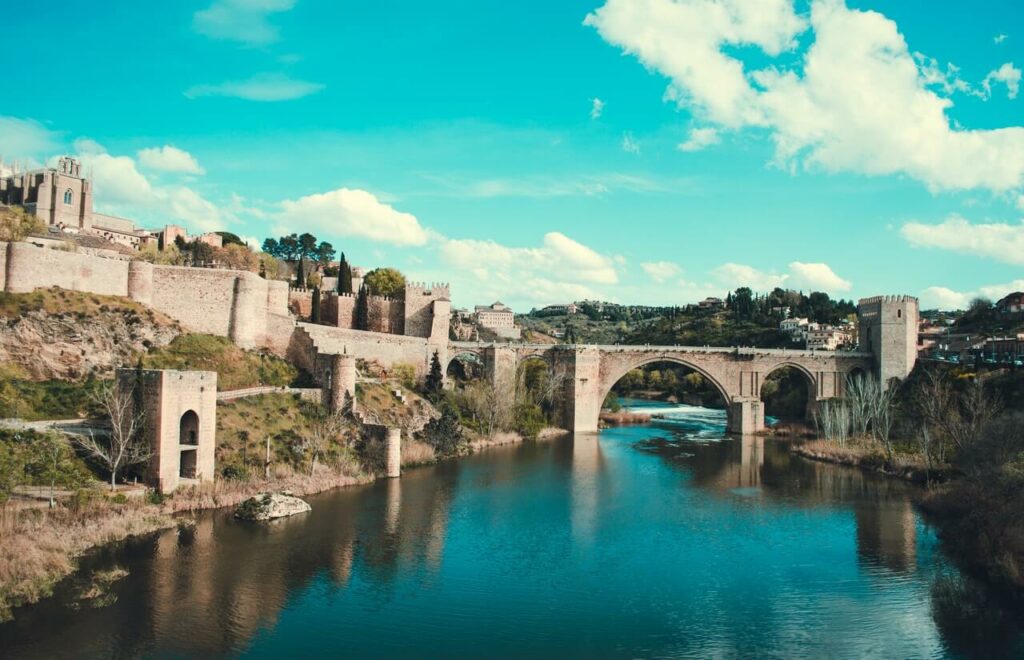 Last but not least is Toledo, another tiny medieval city located in the very center of Spain, close to Madrid.
While strolling around the city, one will clearly identify the buildings of different historical periods. So, Toledo's Cathedral Primada is a remarkable example of Gothic heritage, the Mosque of Cristo de la Luz dates back to Moorish times, and the synagogues refer to Jewish influence. Toledo has a rich history which you can investigate by visiting dozens of museums and enjoying the details of the architecture. Let yourself get lost in the chain of medieval alleys of Toledo!
Beautiful places in Toledo:
Toledo Cathedral
El Greco Museum
San Juan de Los Reyes
Read also: 15 things to do in Toledo
Final Thoughts
Overall, Spain suggests innumerable beautiful places to live depending on one's preferences. Summing up, let's figure out what works better for you:
If you are into the beauty of mountains and the sea, consider Valencia, Estepona, San Sebastian, Seville, and Alicante.
You will love Madrid, Barcelona, and Malaga in case vivid cities with dozens of recreational activities and nightlife work for you.
I recommend Granada, Oviedo, Cuenca, and Ronda if you adore sweet, small cities with greenery and spectacular terrain.
Finally, if you appreciate the architecture the most, you should consider Bilbao, Toledo, Zaragoza, Cordoba, and Salamanca.
Undoubtedly, every place deserves your attention, but hopefully, this guide will ease your search for the perfect new home!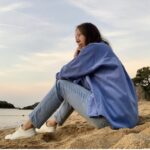 Hello, my name is Nadia.
I usually write about traveling (there are so many places to fit all the lifestyles), relocation (finding a job overseas or moving without losing an income), and living in a foreign country (adapting to a different culture and mentality). Follow me on Twitter, Facebook, Instagram, or LinkedIn!
This post might include some affiliate links. If you make a purchase through these links, I may earn a small commission at no additional cost to you. I appreciate it when you use my links to make purchases.