5 First Things to Do in Barcelona in One Day
Nadia Podrabinek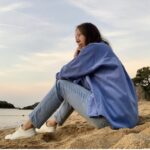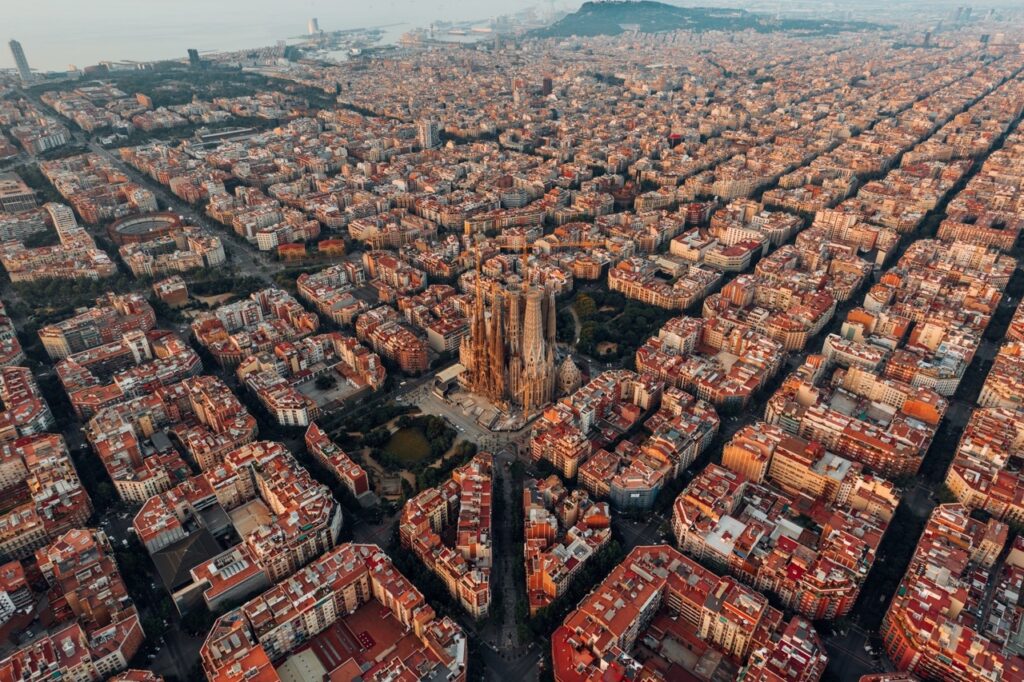 If you're looking to make the most of your precious time in Barcelona, this guide is for you. In just one day, you can go to Montjuic, ride the funicular, visit the Joan Miró museum, eat some delicious local food, see Sagrada Familia and spend the evening in Cirque de Soleil.
This is the second part of a series of posts about things to do in Barcelona. Read the first part here – 7 things to do in Barcelona.
Montjuic Hill
At the top of the list of things to do in Barcelona in one day should be Montjuic. It is a hill with a small castle overlooking the city that offers amazing views and plenty of opportunities for sightseeing.
You can have a walk in the parks of the Montjuic, including the Botanic garden, take some photos, and enjoy the views of the Museum of Arts and Olympic games park.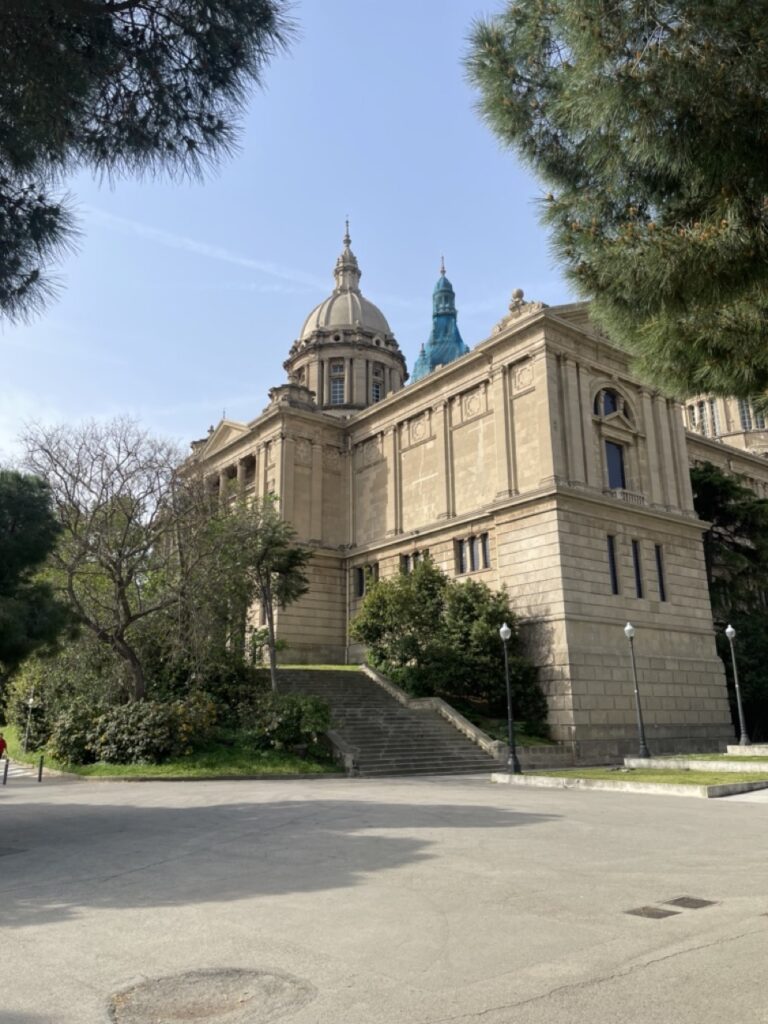 Then you can ride the funicular or take a short walk to get to the castle. I would suggest taking the funicular because you will be less tired. It will take you upstairs to the castle and back for $15 per adult and $11 for children.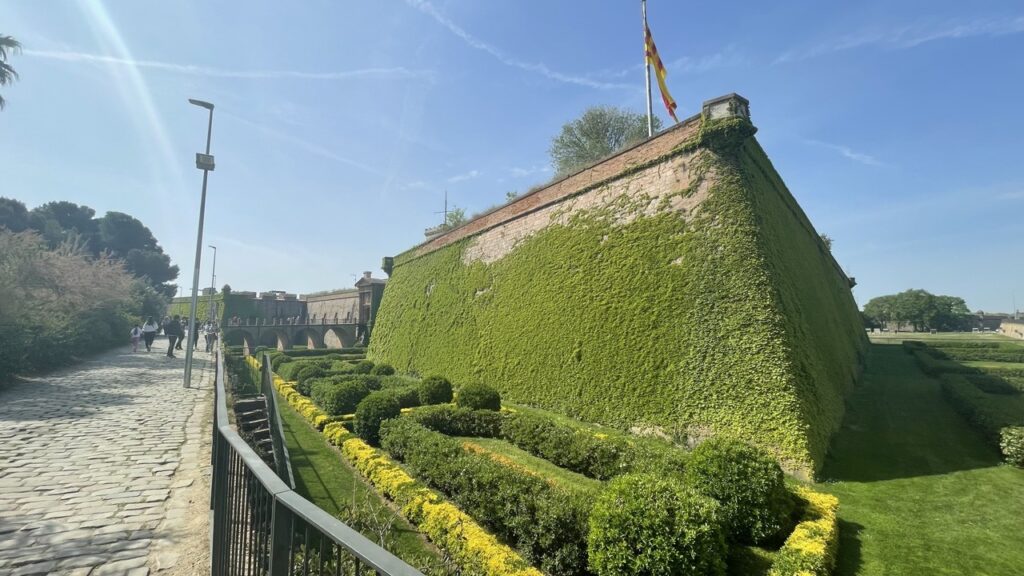 You can also go inside the fortress; the fee is ~$5 per person and $0 for children. There is a small exposition, cafes, and a restroom.
Joan Miró Musem
Once you come back from the very top of the hill, visit the Joan Miró museum. The Joan Miró Foundation is a must-see for any art lover visiting Barcelona. This museum houses an extensive collection of works by the famed Catalan artist Joan Miró, who spent much of his life in Barcelona.
The museum features a collection of his most well-known works and works by other famous artists. Entrance fee is ~$14 for adults and free for children under 15.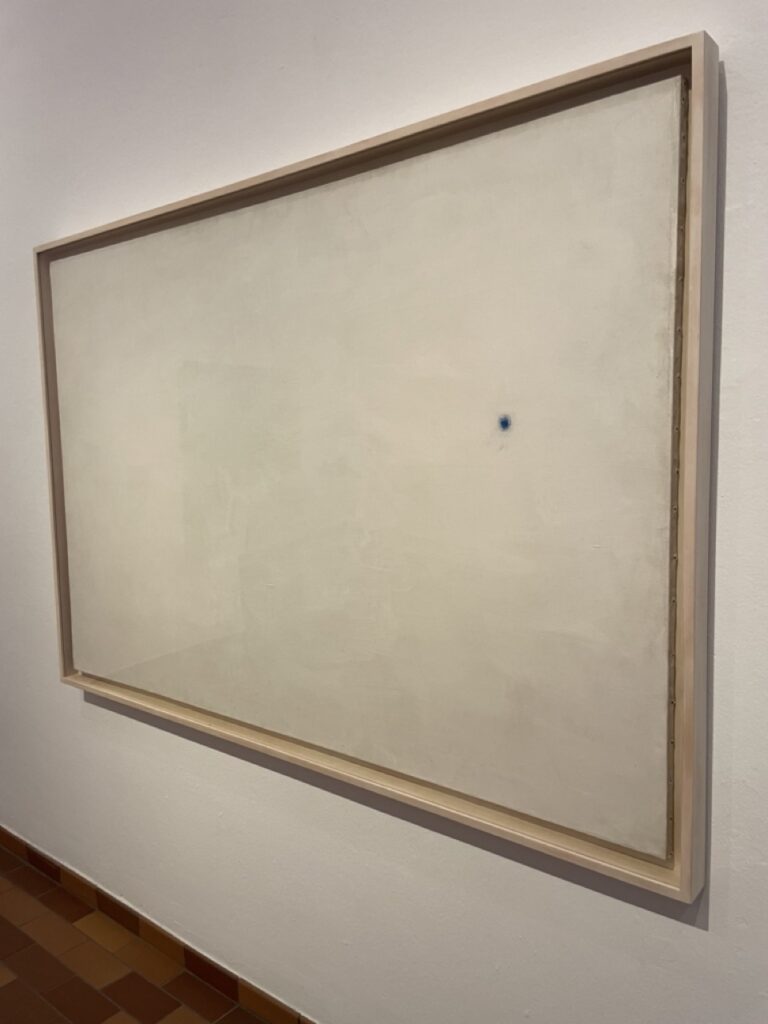 Quick tip #1 you can also see some of Joan Miró murals around the city.
Local food
No trip to Barcelona would be complete without sampling the local cuisine. Try some of the tapas and other traditional dishes, or opt for a dish from one of the city's many Michelin-starred restaurants.
Local specialties include paella, tapas, and Jamon (cured ham). Try churros con chocolate (fried dough covered in chocolate sauce) or crema Catalana (a custard dessert) for something sweet. And if you want to sample some of Barcelona's famous local wine, try a glass at one of the many bodegas (wine bars).
Quick tip #2 enjoy Spanish cuisine and a majestic city view at the Terraza Martínez bar, it opens at 1 p.m.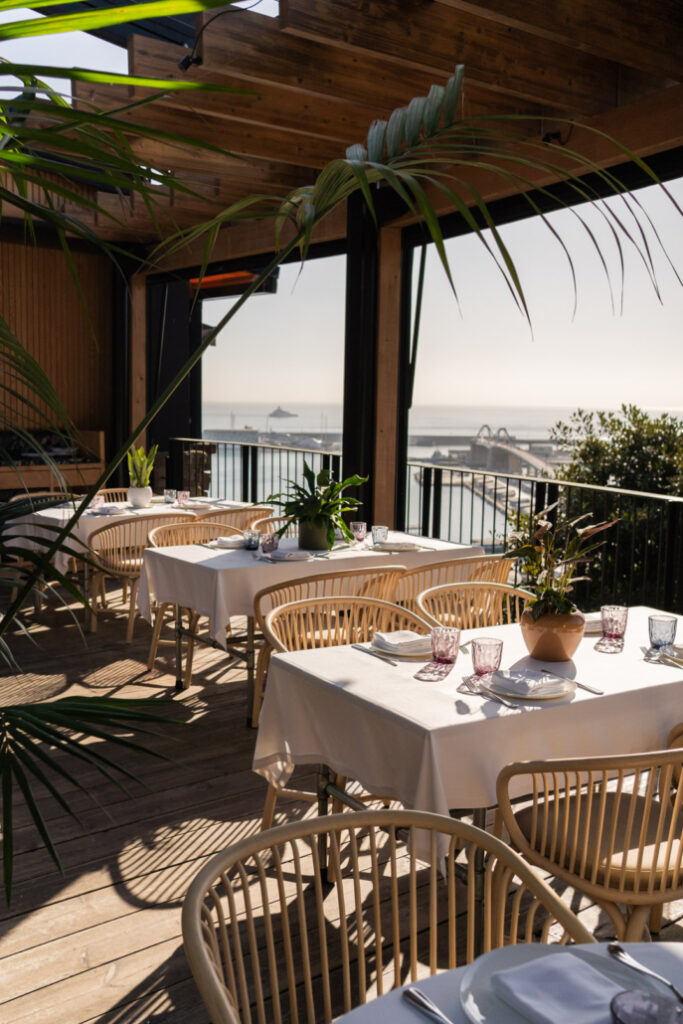 Quick tip #3 try to sneak to the rooftop bar of Sercotel Rosellón. It has a fantastic view of Sagrada Familia and the city.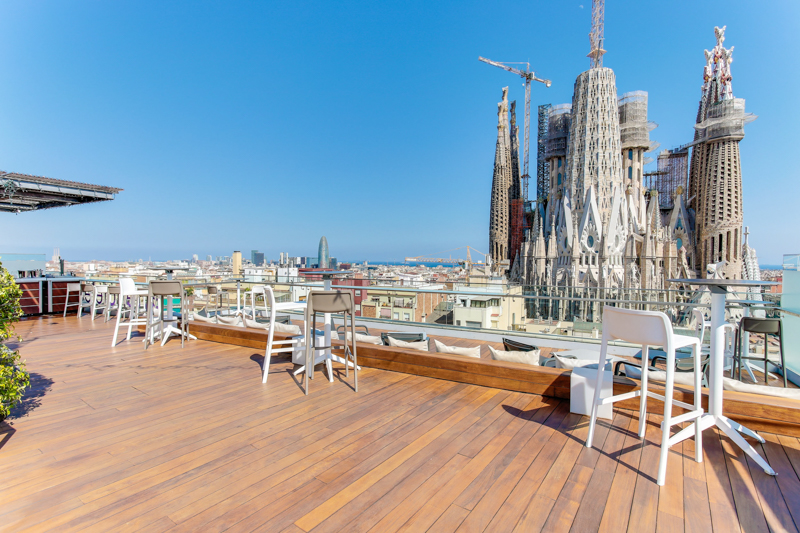 Let me instruct you: you can do that even if you're not a hotel guest. The elevators take you to the top floor but not to the bar. Turn right, walk to the end of the hall and turn right once again – there will be a stairway to the bar.
Sagrada Familia
Don't miss a chance to see one of the most iconic sights in Barcelona: Sagrada Familia. It is one of the most famous architectural landmarks in Barcelona. This awe-inspiring and ornately decorated church was designed by Antoni Gaudí and has been under construction for more than 100 years.
I suppose you would like to learn more about the history and architecture of this world-famous building. In that case, you can think of visiting Barcelona the other day for the complete and profound experience of exploring the cathedral.
Cirque de Soleil Barcelona
If you're looking for an exciting and unique experience while in Barcelona, check out the Cirque de Soleil. This world-famous circus troupe is well known for its beautiful and daring performances, so whether you're looking for a night of entertainment or want to take a chance to witness some of the most talented performers in the world, Cirque de Soleil is worth checking out.
We went for the LUZIA show, and I don't regret it. This was a stunning experience, we saw back-to-back treadmills, water magic, acrobatics, pole dances and many other unexpected discoveries. The show duration is ~2 hours with a 20-minute break. I have to mention that if you go with kids to the 8 p.m. show, expect to leave at about 10:30 p.m.
The preview of LUZIA show
Interesting fact To run the show, the Cirque de Soleil team constructs a Big Top, huge main tent for the circus arena. You can watch the process of its set-up, which takes about 8 days to complete. It stands for 19-meter high and 51 meters in diameter.
To buy tickets to see Cirque de Soleil in Barcelona, you can either purchase them online in advance or try your luck at the box office on the day of the performance. However, be aware that tickets tend to sell out quickly, so it's always best to buy them in advance.
How to get to Cirque de Soleil Barcelona
The closest stations to Cirque du soleil are:
Hospital de Bellvitge (line L1) is 950 meters away, 12 min walk.
Bellvitge (line L1) is also 950 meters away, 5 min walk.
The exact location is Trav. Industrial, 50, 08907 L'Hospitalet de Llobregat, Barcelona, Spain. See the official website here.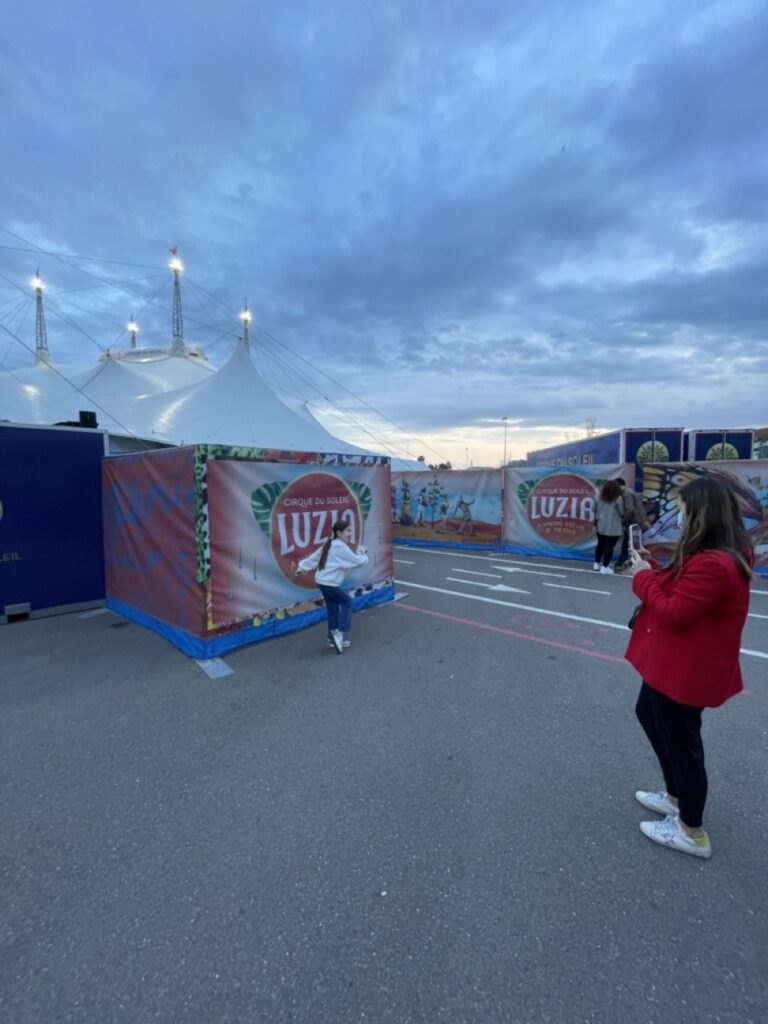 The price for tickets ranges from $90 to $250. In my experience, the cheapest option is a great deal, and you can easily have a seat with the $90 ticket right in the middle tier seats.
5 things to do in Barcelona map
As you can see, all these places are actually quite close to each other, with the exception of Cirque de Soleil.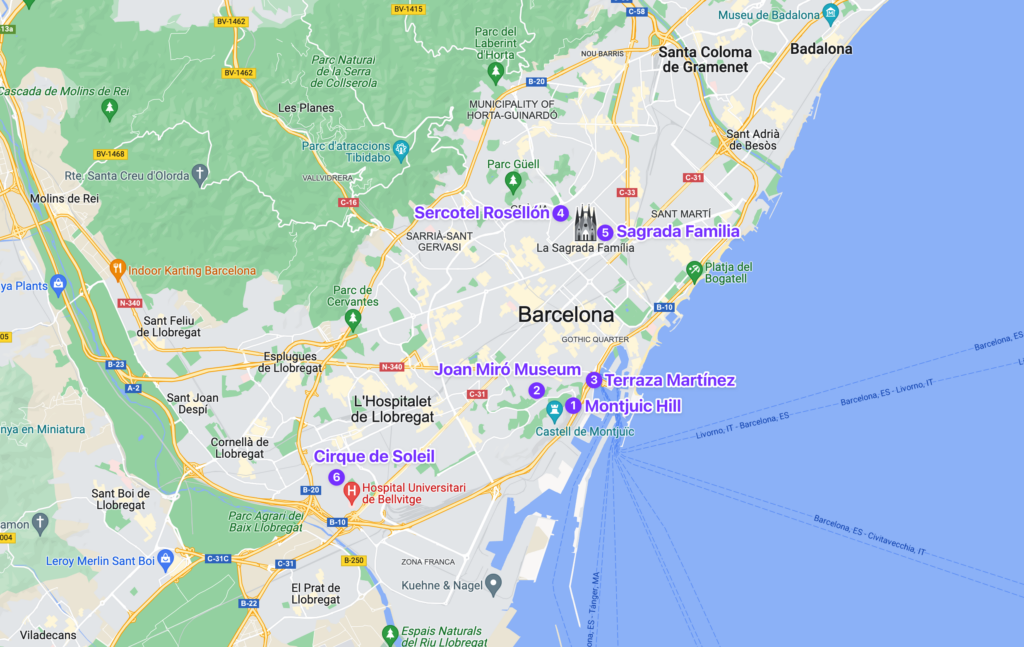 Conclusion
And that's it! With these five activities, you can fill up an entire day exploring iconic places that Barcelona offers. Whether you're a fan of art, history, food, or want to have some fun, there's something for everyone in this vibrant and exciting city. So get out there and start exploring, as I did.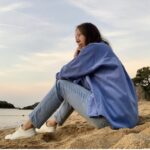 Hello, my name is Nadia.
I usually write about traveling (there are so many places to fit all the lifestyles), relocation (finding a job overseas or moving without losing an income), and living in a foreign country (adapting to a different culture and mentality). Follow me on Twitter, Facebook, Instagram, or LinkedIn!
This post might include some affiliate links. If you make a purchase through these links, I may earn a small commission at no additional cost to you. I appreciate it when you use my links to make purchases.