19 Best Michelin star restaurants in Barcelona
Nadia Podrabinek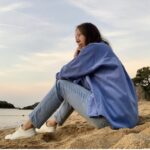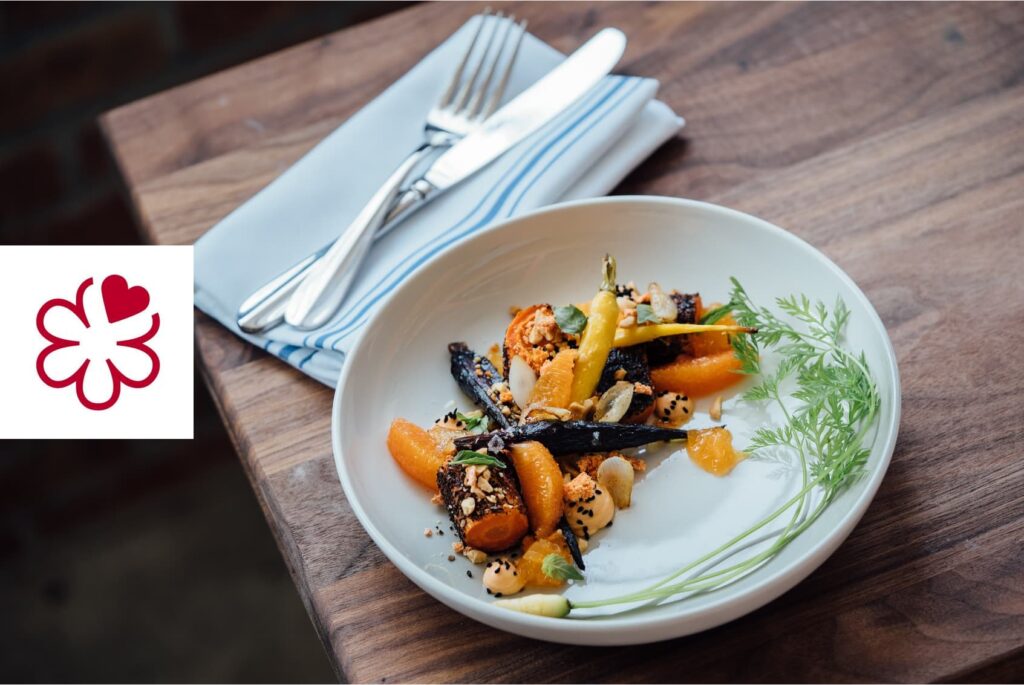 In Barcelona, there are countless opportunities to explore culinary delights from around the world. From small street stands serving up tapas to fancy mansion restaurants offering multi-course meals, you can find some of the best dining experiences in the city.
As a Mediterranean hub connecting East and West, you can discover local dishes as well as fare from Asia, Europe, Africa, and beyond. I have had many extraordinary food adventures during my visits to Barcelona!
It is no surprise that numerous fine dining restaurants in Barcelona offer exquisite and sophisticated experiences for any traveler who wants a memorable food adventure.
---
Key takeaways
Currently, there are 26 Michelin star restaurants in Barcelona.
3-star Michelin restaurants are Lasarte, Cocina Hermanos Torres, and Abac.
You can go to affordable Michelin star restaurants, they have a Bib Gourmand sign (almost a star).
Book far in advance!
---
See best Michelin star restaurants in Madrid.
What does Michelin star mean?
Michelin stars are given to restaurants that Michelin company believes are exceptional and worthy after an anonymous and secret inspection. The awarded restaurant usually gains massive recognition and praise, increasing business numbers and the chef's reputation. The maximum rating is a 3-star Michelin restaurant.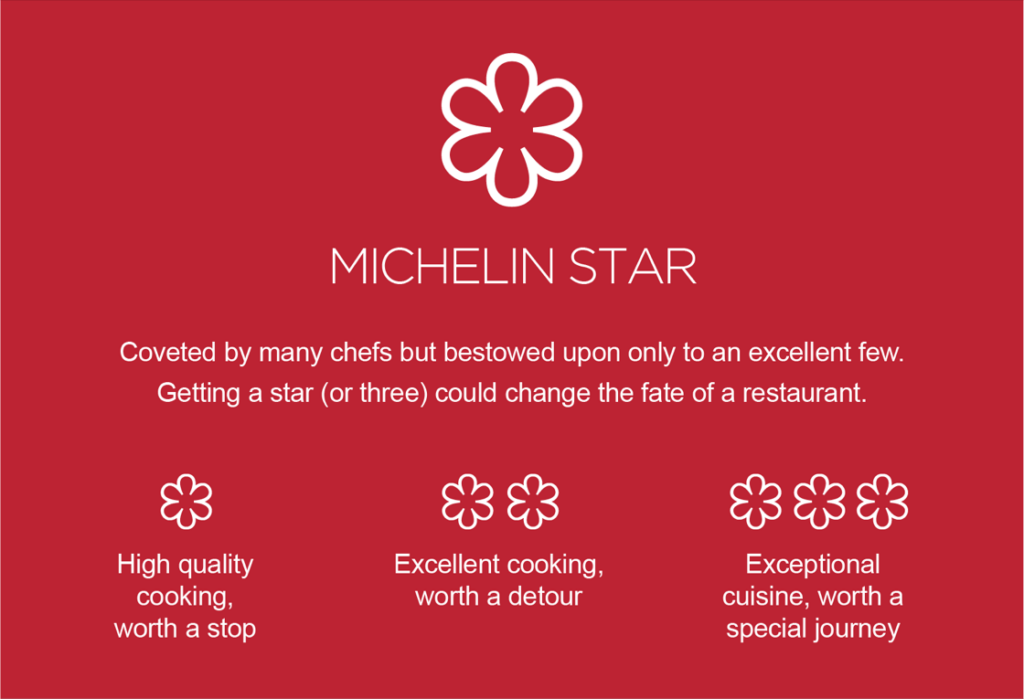 But what a 100-year-old French tire manufacturer has to do with the restaurants?
Michelin guide for Barcelona
In the early 1900s, Michelin tried to promote the concept of automobiles to sell more tires, and one way of doing this was to get people to drive more.
Thus, Michelin created the Michelin Guide. They freely distributed the first copies of the handbook between car drivers. These books included maps with useful locations such as hotels and restaurants, as well as mechanics and tire replacement instructions.
Soon after, the company hired inspectors to review and rank the restaurants secretly. The star system was introduced in 1936:
1 star. A very good restaurant with high-quality cooking, worth a stop.
2 stars. Excellent spot, worthy of a detour.
3 stars. Exceptional cuisine, worthy of a special journey.
Later, they added main Spanish cities such as San Sebastian, Madrid, and Barcelona to the Michelin guide.
Best Michelin star restaurants in Barcelona, Spain
If you're fortunate enough to dine at any of these Michelin star restaurants, grab it, and hopefully, you'll remember that for the rest of your life.
1. Ábac Barcelona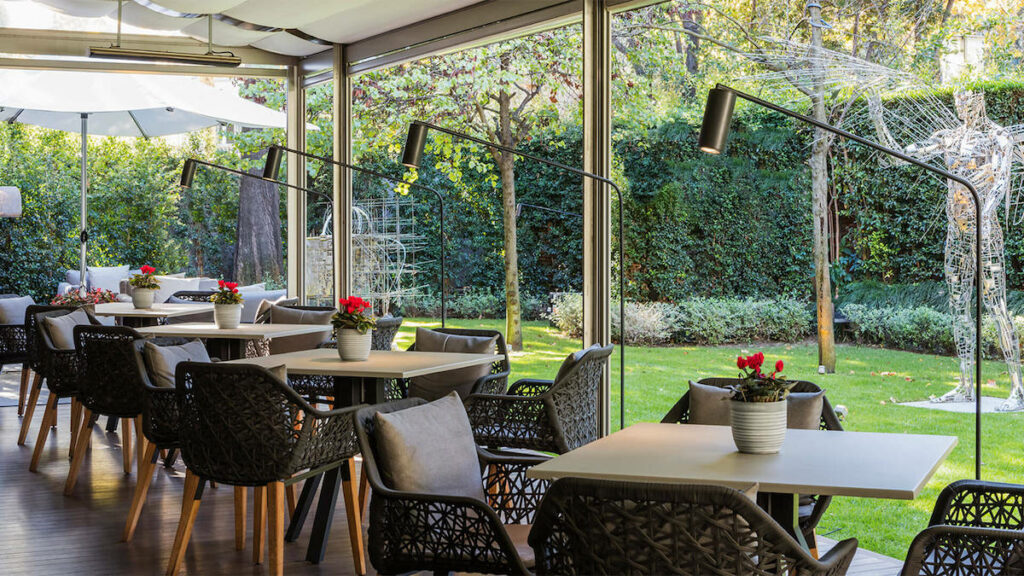 You can find this 3-star restaurant in a hotel of the same name. They serve modern Catalan-inspired cuisine with the best products they can find on the market.
Abac is about creative food concepts, mixing tradition and avant-garde. It was earlier a 2-star restaurant and now acquired a 3-star Michelin grade with its chef, Jordi Cruz, age 26, the youngest in Spain to acquire a Michelin star.
I firmly believe Abac is one of the best restaurants in Barcelona.
A little confession: I couldn't withstand the desserts and tried them all. It was fantastic!
Michelin stars: ⭐⭐⭐
Prices: $265 for the tasting menu
What people say on Google: 4.4 stars, 2463 reviews
Avda. Tibidabo, 1, 08022, Barcelona
2. Lasarte Barcelona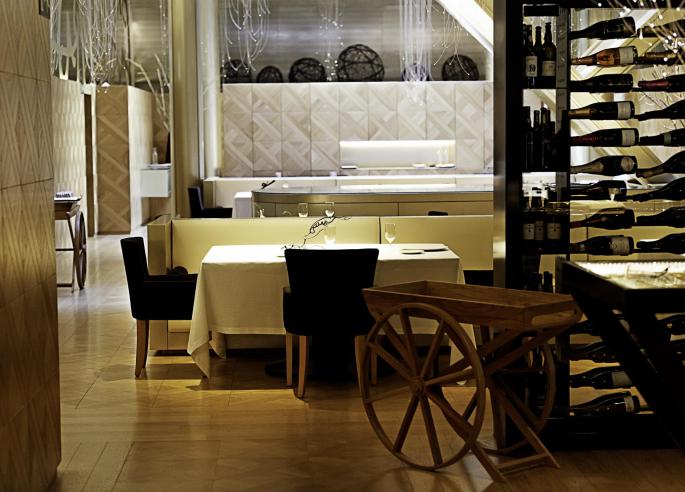 You can find this 3-star Michelin restaurant in the Monument Hotel run by the world-class chef Martín Berasategui and his team. Martín Berasategui has 12 Michelin stars in total, more than any other chef. So, you have to try their cooking at least once in your life.
Tip #1 The tasting menu could be exhausting for someone unprepared. So, to survive this experience, be ready to eat a lot.
Tip #2 A Michelin star restaurant is not always about gastronomy. I recommend you enjoy every little moment of this experience: service, attention to tiny details, decoration of dishes, wine, and atmosphere.
Michelin stars: ⭐⭐⭐
Prices: €280 for the tasting menu
What people say on Google: 4.7 stars, 913 reviews
Carrer de Mallorca, 259, 08008 Barcelona
3. Moments Barcelona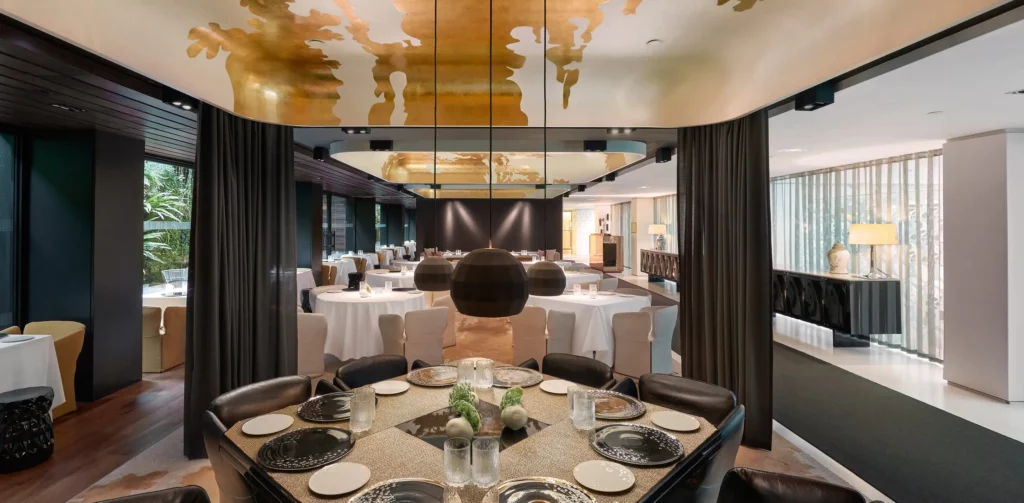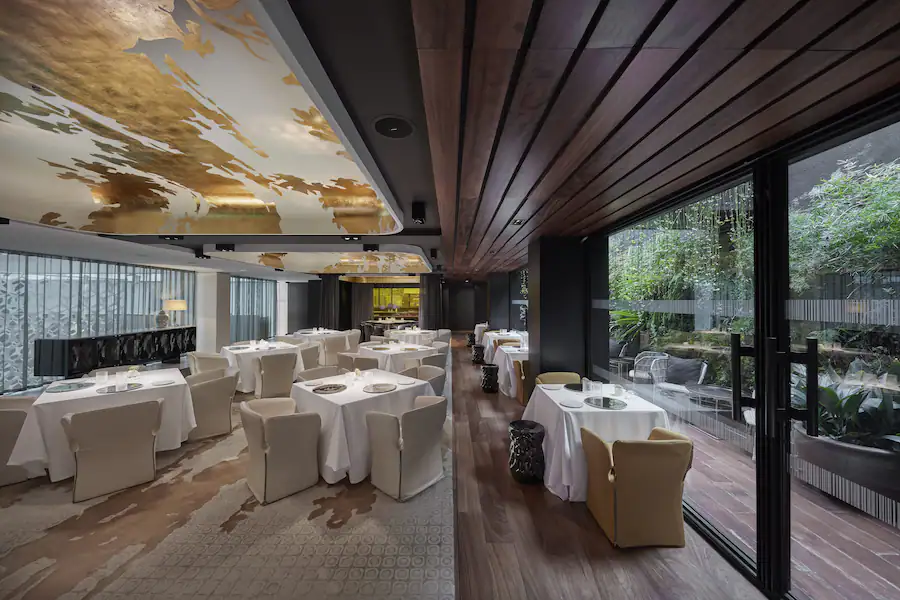 You will find this restaurant inside the Mandarin Oriental Hotel in Barcelona. This establishment is renowned for being run by Carme Ruscaieda, the only female chef in the world to have earned seven Michelin stars for her restaurants in Spain and Japan.
Their dishes, based on the national Catalan cuisine, take on a new meaning thanks to the unwavering imagination of the family duo. The experience is complemented by exquisite presentation, original interiors, and a massive collection of wines.
You can also ask for a vegetarian menu.
Michelin stars: ⭐⭐
Prices: $190 for the tasting menu
What people say on Google: 4.5 stars, 302 reviews
Pg. de Gràcia, 38, 40, 08007 Barcelona, Spain
Read also: Tipping rules in Spain
4. Disfrutar Barcelona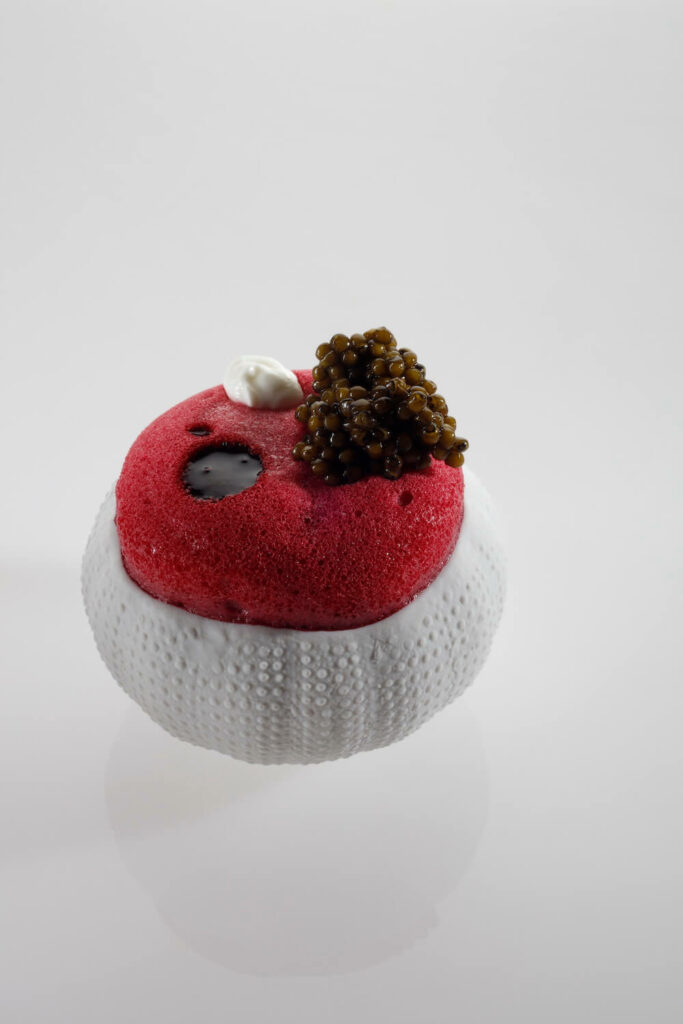 Open in 2014, it has been a 2-star Michelin restaurant since 2018 and was recently named the third best restaurant in the world by "The World's 50 Best Restaurants" corporation. As almost with every Michelin star restaurant, you will be treated with impeccable service and uncover stunning food adventures.
What I like about this restaurant is that even though it's super fancy, they make you feel at home. Book your spot far in advance, go for a 19-course tasting menu ($235 per person), and you won't regret it. At the time of writing, I could book a table no sooner than 6 months from now.
Michelin stars: ⭐⭐
Prices: $235 for the tasting menu
What people say on Google: 4.8 stars, 2151 reviews
C. de Villarroel, 163, 08036 Barcelona, Spain
5. Hoffman Barcelona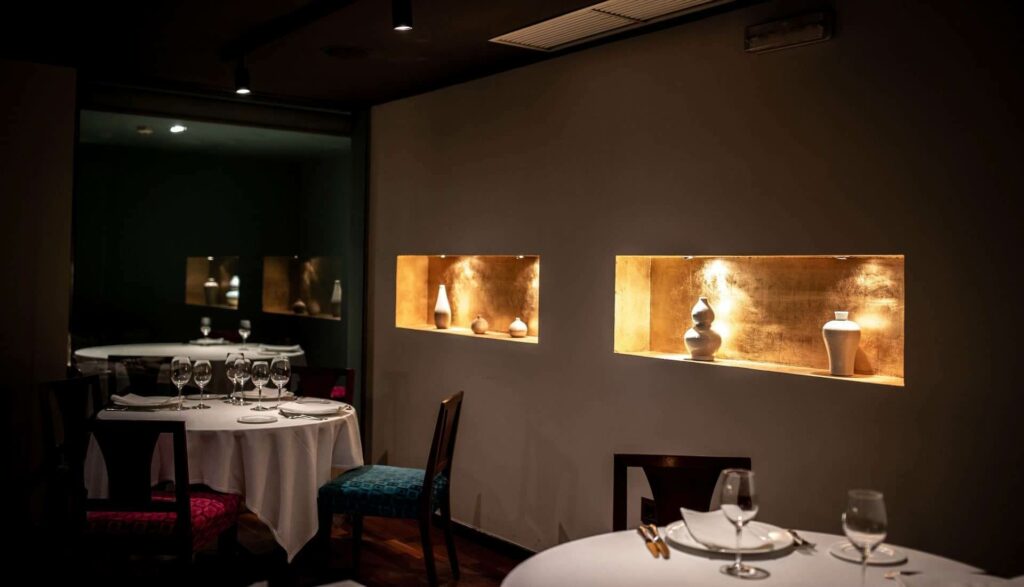 Highly recommended avant-garde restaurant in the northern part of Barcelona. I ate the lunch menu, which was the one prepared by first-year students, and the truth is that the value for money was exceptional. Apart from the food, I liked the staff's friendliness and the interiors' elegance. It's ideal for a couple's celebration or any special occasion.
Tip If you like desserts, you must visit the Hofmann restaurant. They also say the Hofmann croissant is recognized as the best in Spain.
Michelin stars: ⭐
Prices: $75-125 for the tasting menu
What people say on Google: 4.6 stars, 638 reviews
Carrer de la Granada del Penedès, 14-16, 08006 Barcelona, Spain
6. Aürt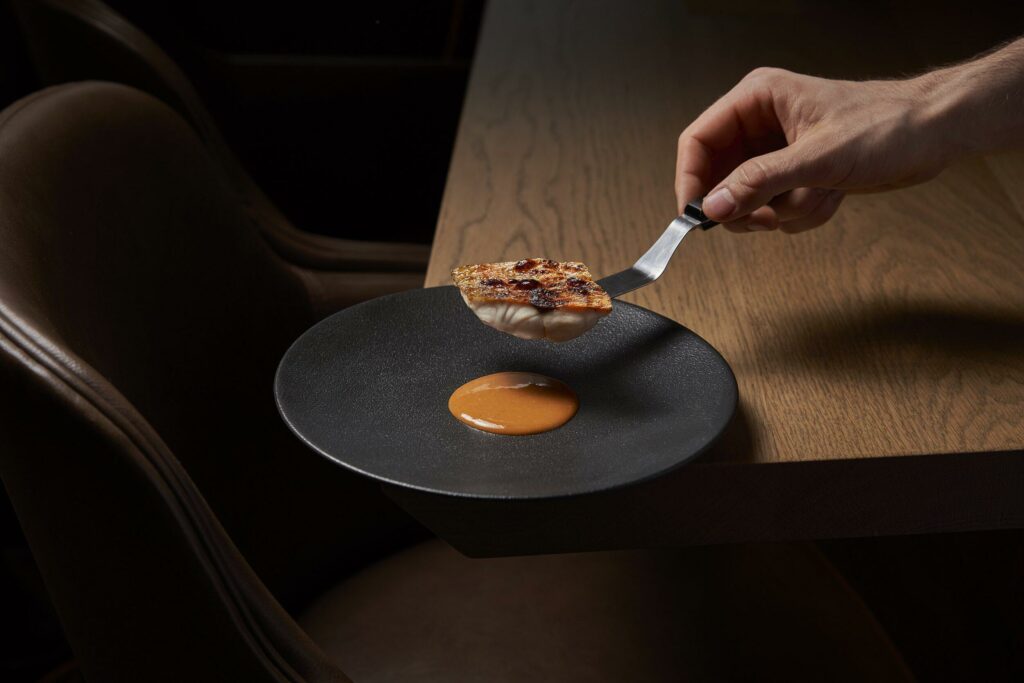 Aürt Barcelona is a small fine dining restaurant with an open kitchen in the Hilton Diagonal Mar hotel. They received a Michelin star in November 2019, 8 months after they had opened the restaurant to the public.
"Aürt" in Catalan means "sudden impact" and fully grasps the restaurant's essence. It's an innovative concept, which has not yet been seen in the local gastronomic scene, and which, with a certain amount of irony, can be defined as "street food deluxe" or "lobby food."
Indeed, the restaurant is organically integrated into the hotel lobby. You get into it almost immediately as soon as you enter the hotel, which is another explanation for the restaurant's name. You are not given time to think: first step, another one, and you are already in the world of haute cuisine!
Aürt is a space that seats 17:
A table for six.
A large table for eight.
Another smaller round table for those who would like a little more privacy. 
Michelin stars: ⭐
Prices: €120 for the tasting menu and €55 for six wines (one serving each)
What people say on Google: 4.6 stars, 111 reviews
Passeig del Taulat, 262, 264, 08019 Barcelona, Spain
7. Oria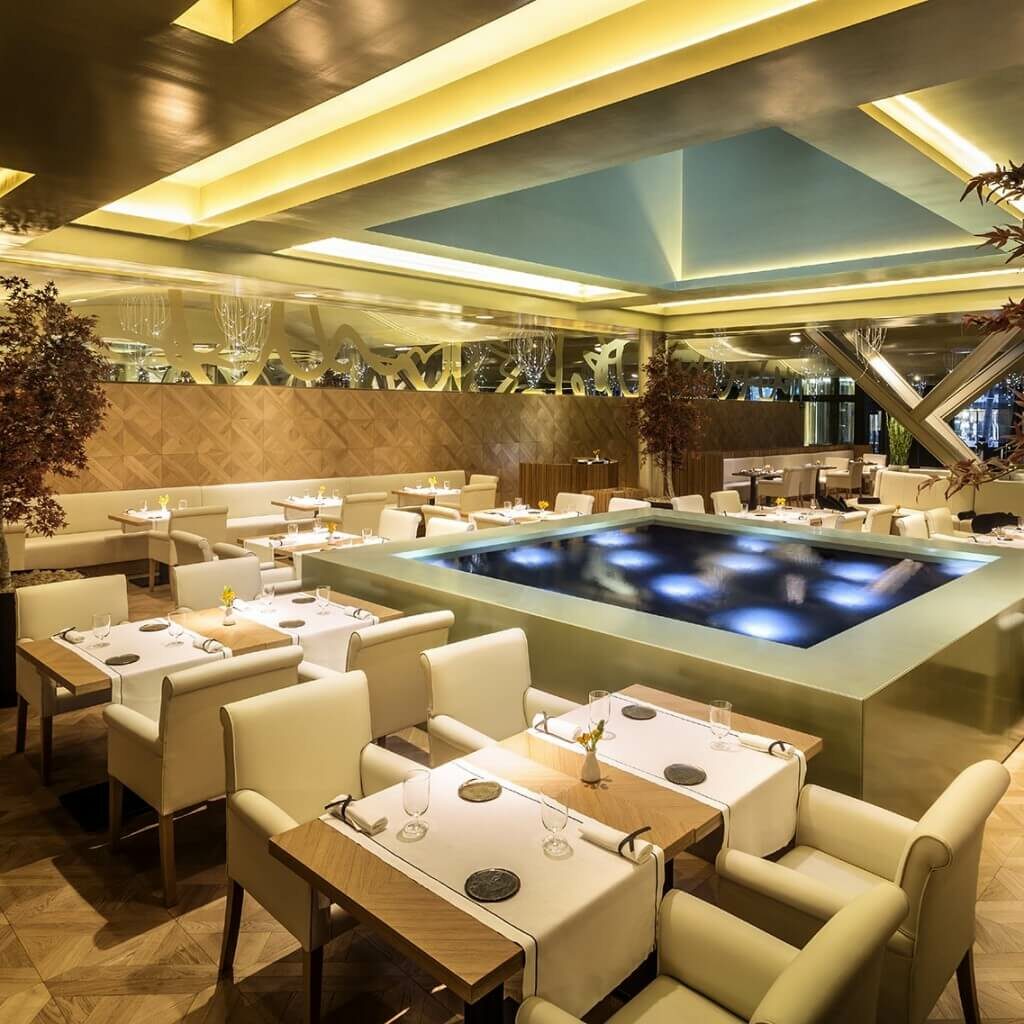 Oria is another fine dining establishment by the famous chef Martín Berasategui in the Monument hotel. The Oria space is designed in a bistro style to present the very best Spanish fusion cuisine offers. Here Cantabria and the Mediterranean meet, and satisfaction is guaranteed.
If you're interested in vegetarian restaurants in Barcelona, be aware that meat-free and fish-free options are also available here.
Michelin stars: ⭐
Prices: €65-140 for the tasting menu
What people say on Google: 4.6 stars, 620 reviews
Pg. de Gràcia, 75, 08008 Barcelona, Spain
8. Xerta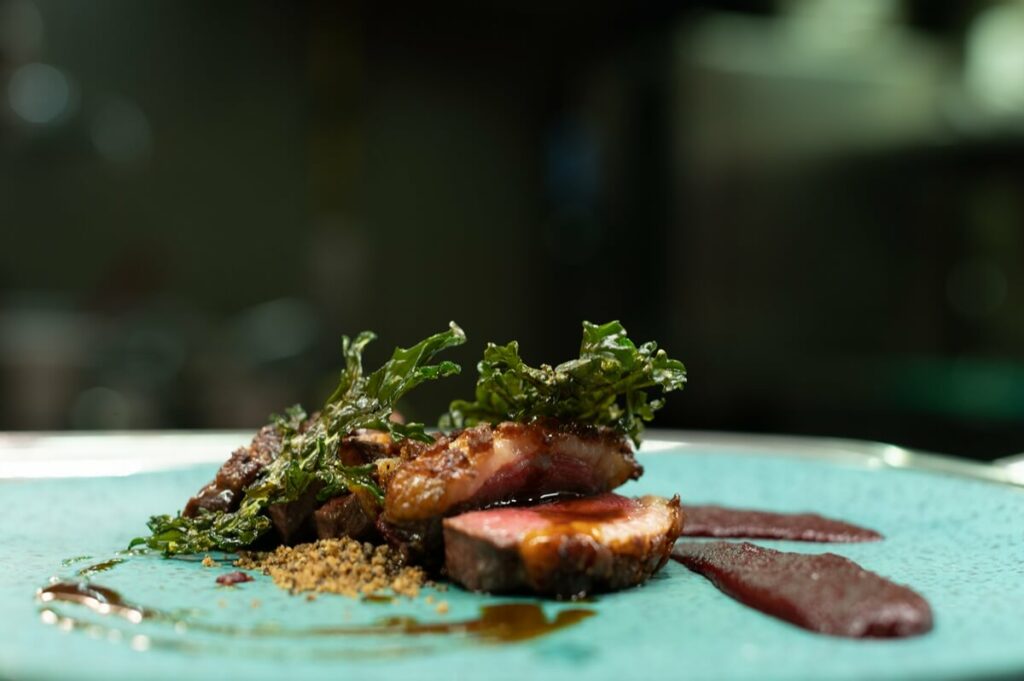 Xerta has been chef Fran López's Michelin Star restaurant in Barcelona since 2016. You can find it in Ohla Eixample Hotel in Barcelona.
The restaurant is kosher certified, making Xerta the only Michelin-starred kosher restaurant in the world. They serve a welcome sparkling wine while you wait for your course menu, then you have a selection of 8 or 10 dishes, depending on the tasting menu you choose.
Michelin stars: ⭐
Prices: €98-143 for the tasting menu
What people say on Google: 4.4 stars, 993 reviews
Carrer de Còrsega, 289, 08008 Barcelona, Spain
9. Atempo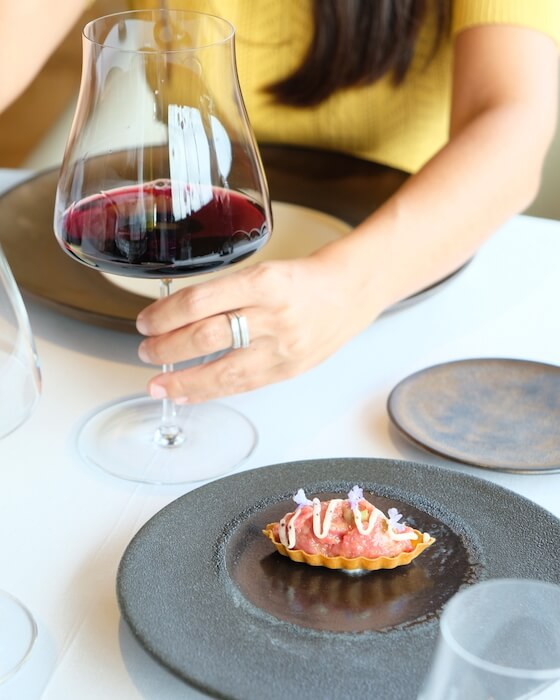 It is a new restaurant by Jordi Cruz, who also manages a 3-star Abac restaurant (the first on my list). Spectacular food and atmosphere, excellent appetizer cocktails.
I think Atempo is a solid choice for a somewhat higher-than-average price. The only thing I didn't like was the selection of desserts, and I also expected a little bit more in certain dishes.
Michelin stars: ⭐
Prices: €150 for the tasting menu and €30 for the drinks
What people say on Google: 4.8 stars, 361 reviews
Carrer de Còrsega, 289, 08008 Barcelona, Spain
10. Via Veneto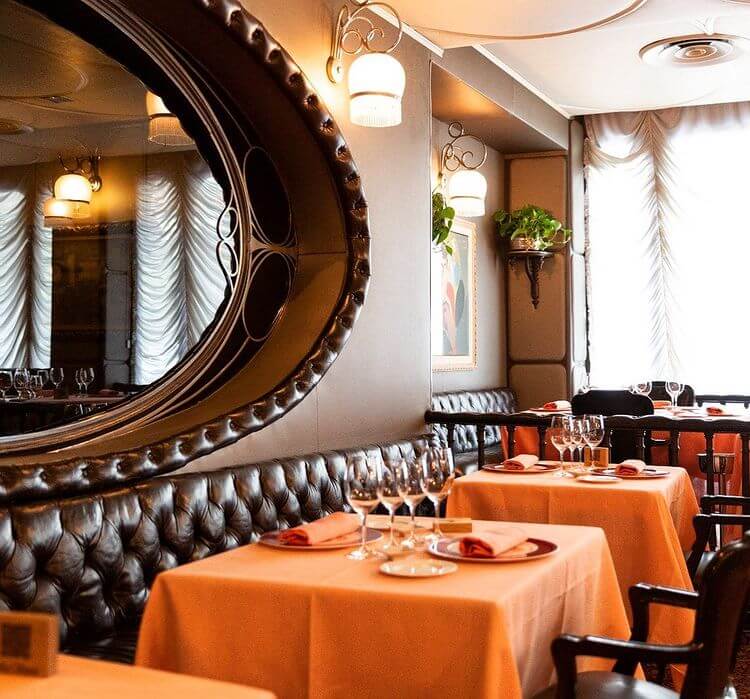 Via Veneto is a traditional and elegant restaurant with several dining rooms in classic decor and a wine cellar. They serve sophisticated Catalan cuisine with an outstanding selection of wines.
Try their signature dish, "Roasted duck in its own juice," which they end up preparing in front of you with the press machine.
Interesting fact Salvador Dalí used to eat there. 
Michelin stars: ⭐
Prices: €135 for the tasting menu and €40 for the wine pairing (optional)
What people say on Google: 4.5 stars, 795 reviews
Carrer de Ganduxer, 10, 08021 Barcelona, Spain
11. Cocina Hermanos Torres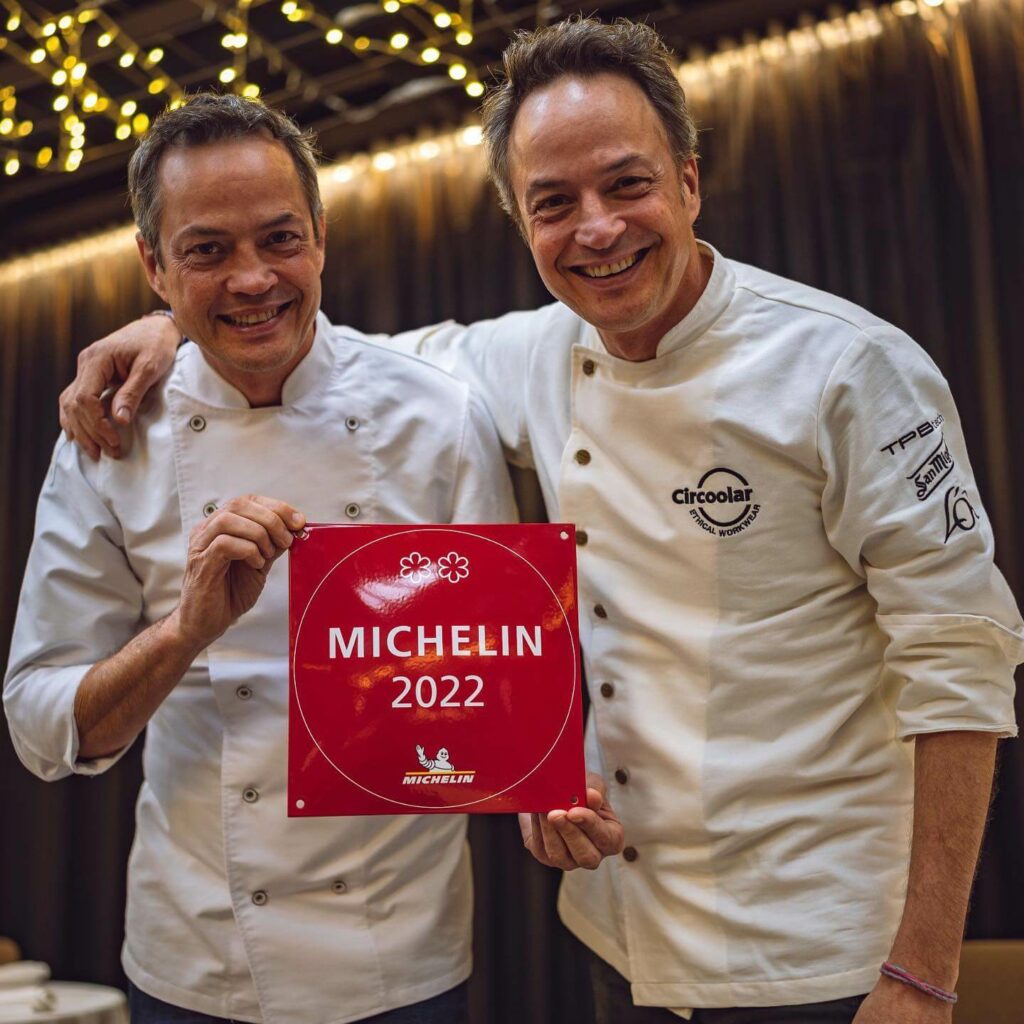 Cocina Hermanos Torres is a beautiful restaurant by the Torres brothers, with a huge open kitchen in the middle of the room (which is super fun to watch). The fascinating wine list, impeccable modern food, and excellent service. Probably, one of the best restaurants in Spain.
Michelin stars: ⭐⭐
Prices: €225 for the tasting menu and €140 for the wine pairing (optional)
What people say on Google: 4.7 stars, 857 reviews
Carrer del Taquígraf Serra, 20, 08029 Barcelona, Spain
12. Enoteca Paco Pérez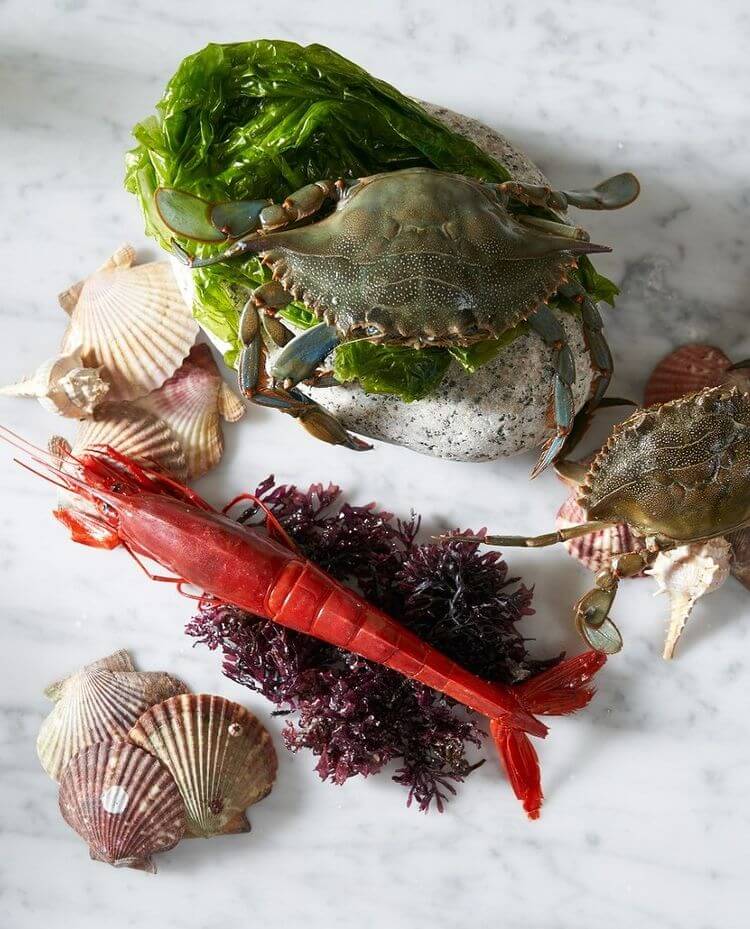 You will find this 2-star Michelin restaurant in one of the most luxurious hotels in Barcelona, Arts. Its chef, Paco Pérez, became famous for his fantastic restaurant Miramar de Llençà on the Costa Brava, so he decided to bring his innovative Mediterranean cuisine from the coast to the Catalan capital.
Michelin stars: ⭐⭐
Prices: €200 for the tasting menu
What people say on Google: 4.4 stars, 150 reviews
Carrer de la Marina, 19, 21, 08005 Barcelona, Spain
Love seafood? See best Valencia seafood restaurants.
13. Cinc Sentits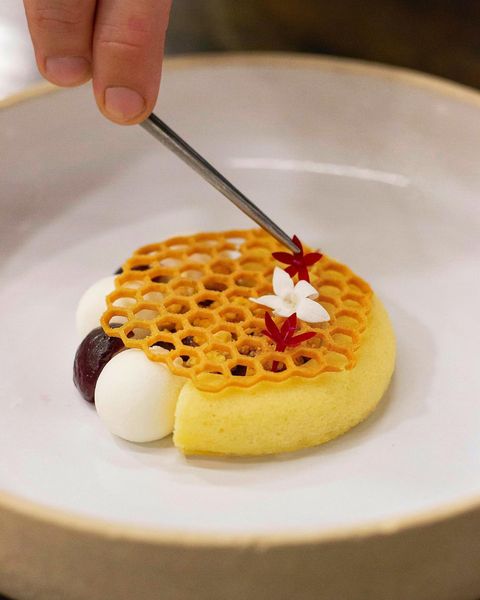 The contrasting contemporary cuisine of the Cinc Sentits restaurant has a solid foundation of excellent raw materials that come to Barcelona from all over Spain. Fish from Galicia or the Basque Country; milk, cream, and veal from the Catalan Pyrenees; foie gras from the Lower Ampurdan region of Catalonia, Iberian suckling pig from Extremadura; saffron from Hiloki in Aragon; cheeses from the Catalan province; vegetables from the gardens of the Maresme, etc.
Exquisitely-composed dishes, intimate atmosphere, and spectacular wines: you can't go wrong with a 2-star Michelin restaurant in Spain.
Michelin stars: ⭐⭐
Prices: €139 for the tasting menu and €69 for the wine pairing (optional)
What people say on Google: 4.7 stars, 501 reviews
C/ d'Entença, 60, 08015 Barcelona, Spain
Other noteworthy Michelin star restaurants in Barcelona
Angle ⭐⭐
Hisop ⭐
Alkimia ⭐
Dos Palillos ⭐
Caelis ⭐
Koy Shunka ⭐
What is so special about Michelin star restaurants?
You might permanently change your perception of food! You can see its ability to subvert expectations and senses and transcend its boundaries and become art itself. And stunning service. Six people served my table the first time I went to a fine dining restaurant. Six!
How many are Michelin star restaurants in Barcelona?
Currently, there are 19 Michelin star restaurants in Barcelona, Spain. There are also 6 Bib Gourmand spots and 1 Michelin Green star restaurant.
What are affordable Michelin star restaurants in Barcelona?
If you find expensive every Michelin star restaurant I've mentioned above, you can go for a Michelin's Bib Gourmand locations. Bib Gourmand rating is almost a Michelin star, recognizing friendly restaurants and bars that serve quality food at moderate prices.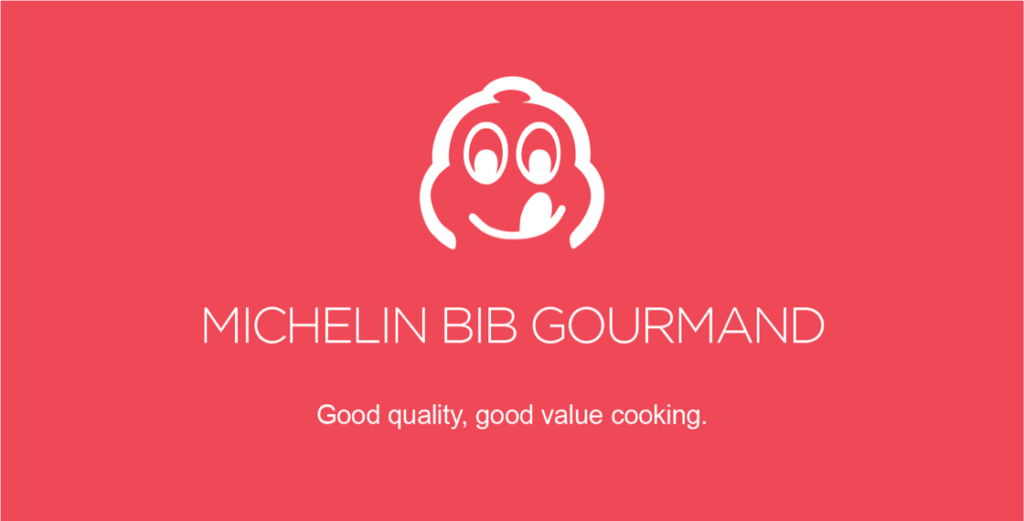 These are some of the Bib Gourmand restaurants in Barcelona:
Saó
Berbena
Avenir
Cruix
Vivanda
La Mundana
Michelin star restaurants Barcelona for Vegetarians
These are the options for vegetarians:
Moments Barcelona
Oria Barcelona
Final thoughts
I wish I knew better the story behind each Michelin star restaurant before going there. Sometimes I went unprepared for those restaurants' comprehensive and surprising dining experience, resulting in fatigue and unreasonable expectations.
I hope you won't repeat my mistakes and will be ready for any sophisticated dining. Prepare yourself for the long run of the tasting menu and appreciate every little moment of the Michelin star restaurant experience in Barcelona!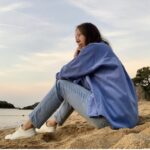 Hello, my name is Nadia.
I usually write about traveling (there are so many places to fit all the lifestyles), relocation (finding a job overseas or moving without losing an income), and living in a foreign country (adapting to a different culture and mentality). Follow me on Twitter, Facebook, Instagram, or LinkedIn!
This post might include some affiliate links. If you make a purchase through these links, I may earn a small commission at no additional cost to you. I appreciate it when you use my links to make purchases.