Best Food to Try in Barcelona in 2023
Nadia Podrabinek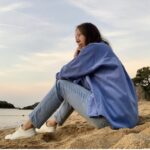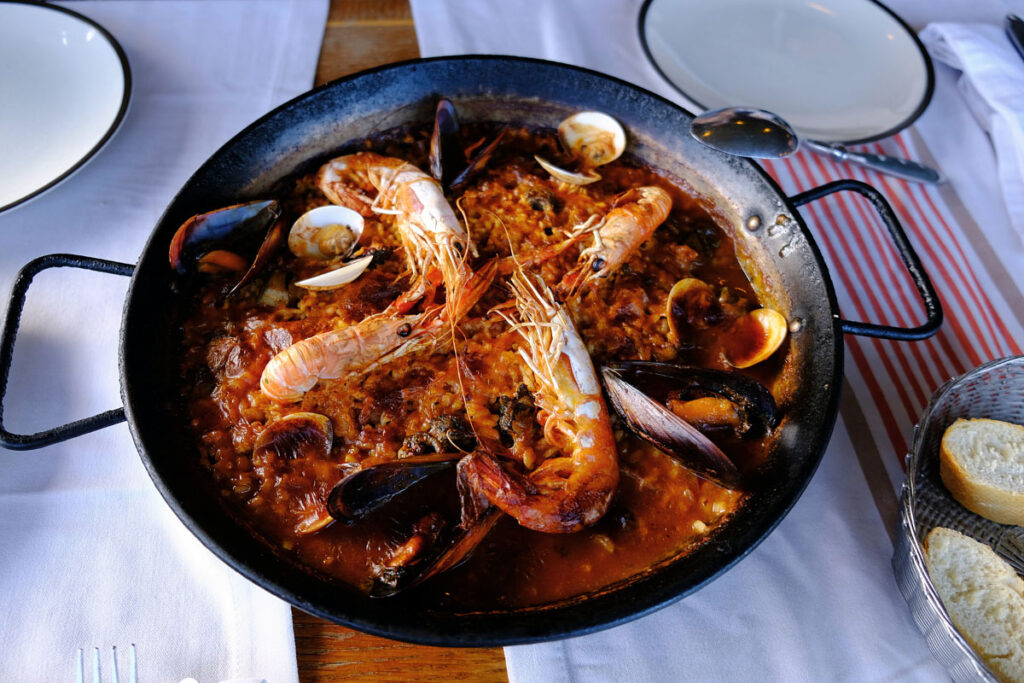 With the rising popularity of Catalan cuisine, there's no better place to experience authentic Spanish food than in Barcelona.
Catalans take great pride in their culinary heritage and expertise, and it's easy to know why: the food's delicious combinations of simple flavors transcend borders and cultures.
Though best known for its unique architecture, history, and cultural scenery, there's no denying that food is the star of the show when traveling to Barcelona. To help you get the best out of your trip, I bring you this comprehensive guide to Barcelona's culinary scene. This article discusses the best food to try to the best restaurants to visit in Barna.
Let's get right into it!
Brief overview of Barcelona's culinary scene
When it comes to food, little can compete with Barcelona's comprehensive cuisine. The city has it all, from simple dishes to delicate Michelin-starred desserts.
Situated in Northeast Spain besides the Mediterranean, the city has access to some of the freshest products from sea and land.
For foodies like me, Barcelona is one of the best countries to visit specifically for food and drink, up there with France, Italy, Greece, and Japan. Just when you think you've tried it all, you'll find an offering you've never seen before!
Barcelona's squares and side alleys are lined with buzzing restaurants, street food carts, and fresh food markets bursting with Catalan specialties, allowing you to discover new food and combinations.
Importance of food in Catalan culture
Food sits at the forefront of Catalan culture. Traditional Catalan cuisine takes inspiration from Mediterranean gastronomies, particularly Balearic, Valencian, Sourtern French, and Aragonese cuisine.
Catalan cuisine takes pride in its simplicity, quality, health benefits, and affordability.
Most dishes require—nay, demand—fresh ingredients to bring out the best possible flavors to the dish. This is why fresh food markets can be seen in almost every corner of Barcelona, selling quality fruits, vegetables, and ingredients at pocket-friendly prices.
Traditional Catalan cuisine
As part of Western Mediterranean cuisine, Catalan food uses ingredients commonly found on the Mediterranean coast. This includes:
Fresh vegetables, like tomato, eggplant, artichoke, garlic, and capsicum
Arbequina olive oils
Legumes, like chickpeas and beans
Wheat products, like bread and pasta
Mushrooms, particularly wild mushrooms
Sheep and goats' cheese, butter, and milk
Seafood, like sea urchins, prawns, sea snails, and squid
Pork and pork products, like ham and sausage sourced from Vic
Nuts, like hazelnuts, almonds, and pine nuts
Traditional Catalan cuisine is among the most diverse you'll ever see, ranging from fish-based recipes to pork-intensive dishes.
Many of its recipes focus on showcasing the best aspects of the above-mentioned ingredients, transforming them into salads, stews, soups, and an array of other dishes.
Dishes to try
Here are some of the best Catalan dishes to try:
Pa Amb Tomàquet
Considered a staple in Catalan cuisine, Pa Amb Tomàquet, which translates to Bread with Tomato, is a simple end-of-summer dish that's often used as an appetizer or a side dish.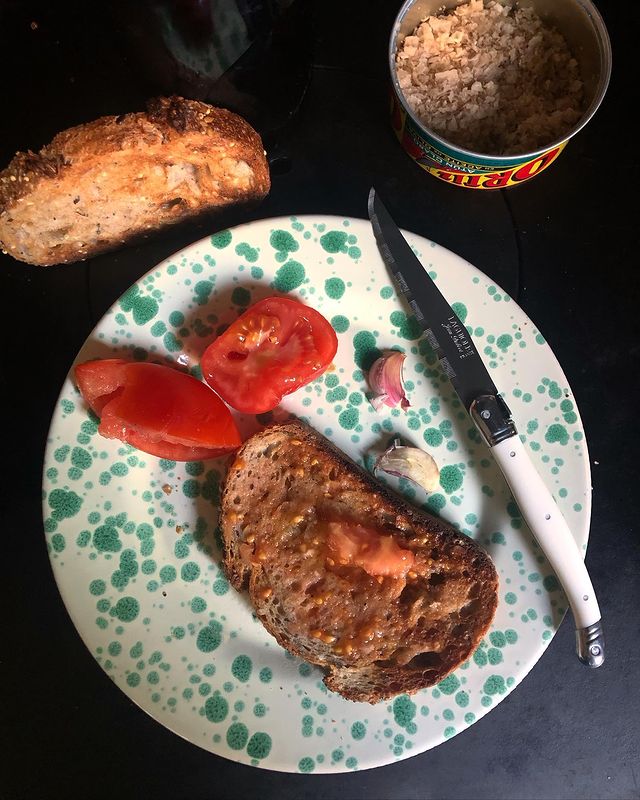 The origins of the dish are still up for debate, but experts believe that it has been around since at least 1884. During this period, Cantalonians enjoyed an abundance of tomato harvest and used the tomatoes to soften hard and dry bread.
Pa Amb Tomàquet is made with only five ingredients: bread, tomato, garlic, olive oil, and salt.
In Catalonia, a rustic sourdough loaf called pa de pagès is halved, sliced, and toasted, then rubbed with garlic and tomàquets de ramallet (tomatoes on the vine). It's then sprinkled with salt and topped off with a healthy drizzling of extra-virgin olive oil.
Escalivada
Escalivada is a traditional Catalonian veggie dish made with roasted tomatoes, peppers, eggplants, and onions. It's served warm or at room temperature with or on toasted bread, and accompanied by meat or fish dishes.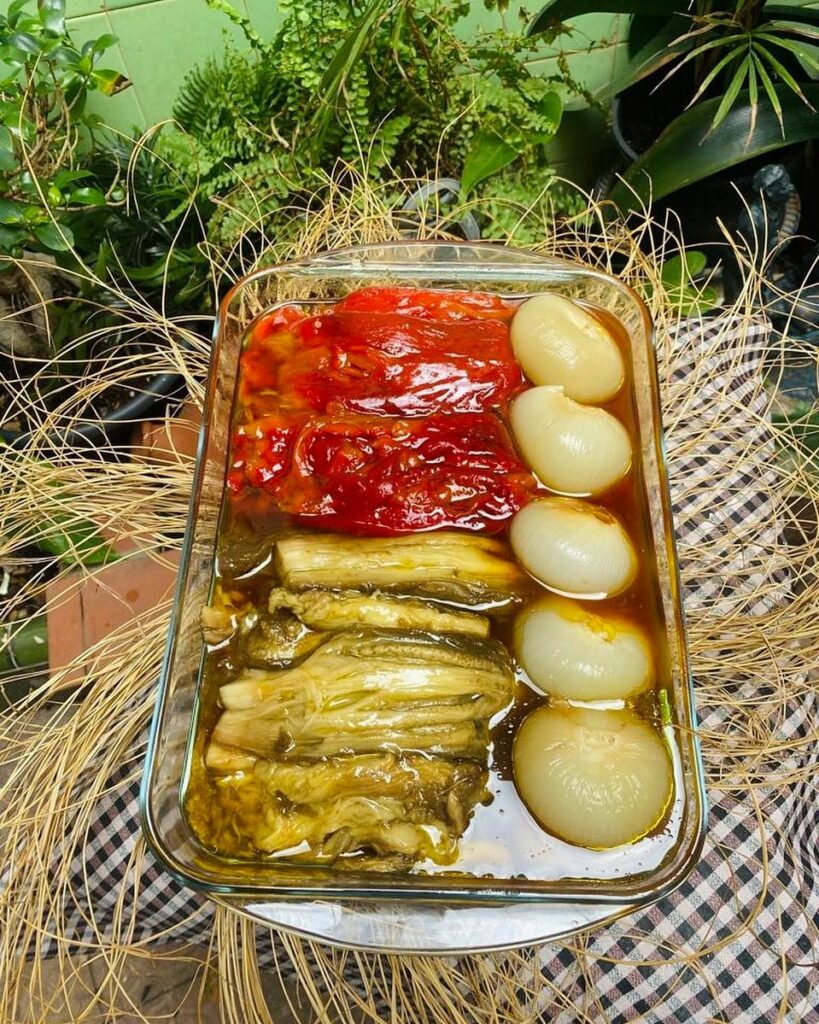 The word Escalivada came from the Catalan verb escalivar, which means "to cook in ashes." The name is a reference to how the dish is traditionally prepared: roasted over embers.
Like Pa Amb Tomàquet, Escalivada is a simple dish with little prep.
Season the veggies with salt, pepper, and a drizzle of extra-virgin olive oil, then place them directly in the open on a glass baking dish or baking sheet. Let the vegetables cook for about an hour, flipping occasionally.
When the time is up, take the vegetables out of the oven and carefully deseed the eggplants and red peppers, peel and remove the stems, and cut the roasted onions in half. Transfer the roasted vegetables to a serving dish and enjoy!
Fideuà
Fideuà is a comforting seafood dish made with short spaghetti-like pasta called fideus. It's deeply aromatic and rich with warm flavors, with a base of fish stock and smooth tomato-pepper sauce. It's traditionally served with aioli (garlic mayo) and several slices of lemon.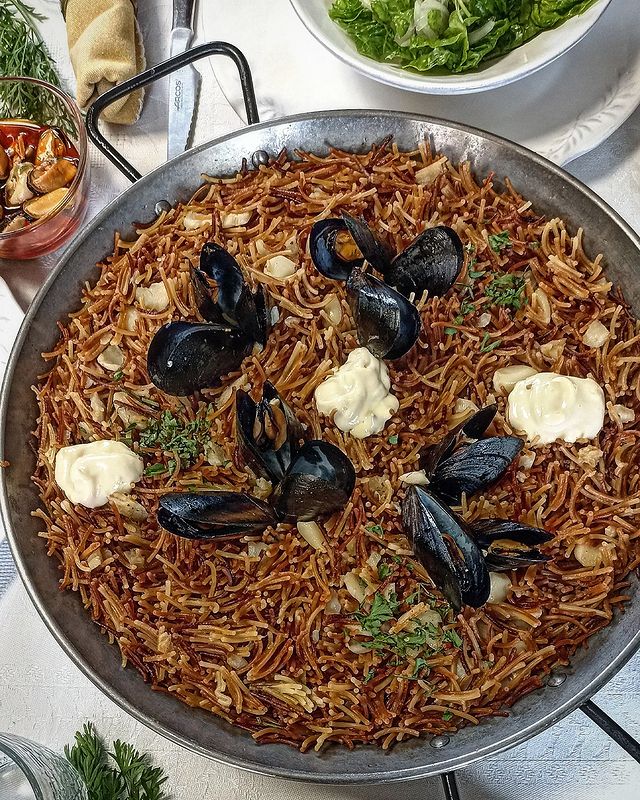 In a way, Fideuà is a cross between paella and risotto. It's not a complicated dish, but it does take some time to make because traditional Fideuà is prepared with homemade fish stock.
You can use store-bought fish stock to cut some time with the preparation, but it won't be as tasty as the homemade stuff. Not much stirring is involved after that, and broth is added at intervals as it's absorbed.
Barcelona's seafood delights
In Barcelona, you're spoiled for choice when it comes to seafood. Situated on the coast of the Balearic Sea, the city has it all—from grilled octopus to seafood paella to the classic ceviche.
Dishes to try
When in Barcelona, don't miss the chance to order these mouth-watering dishes:
Suquet de Peix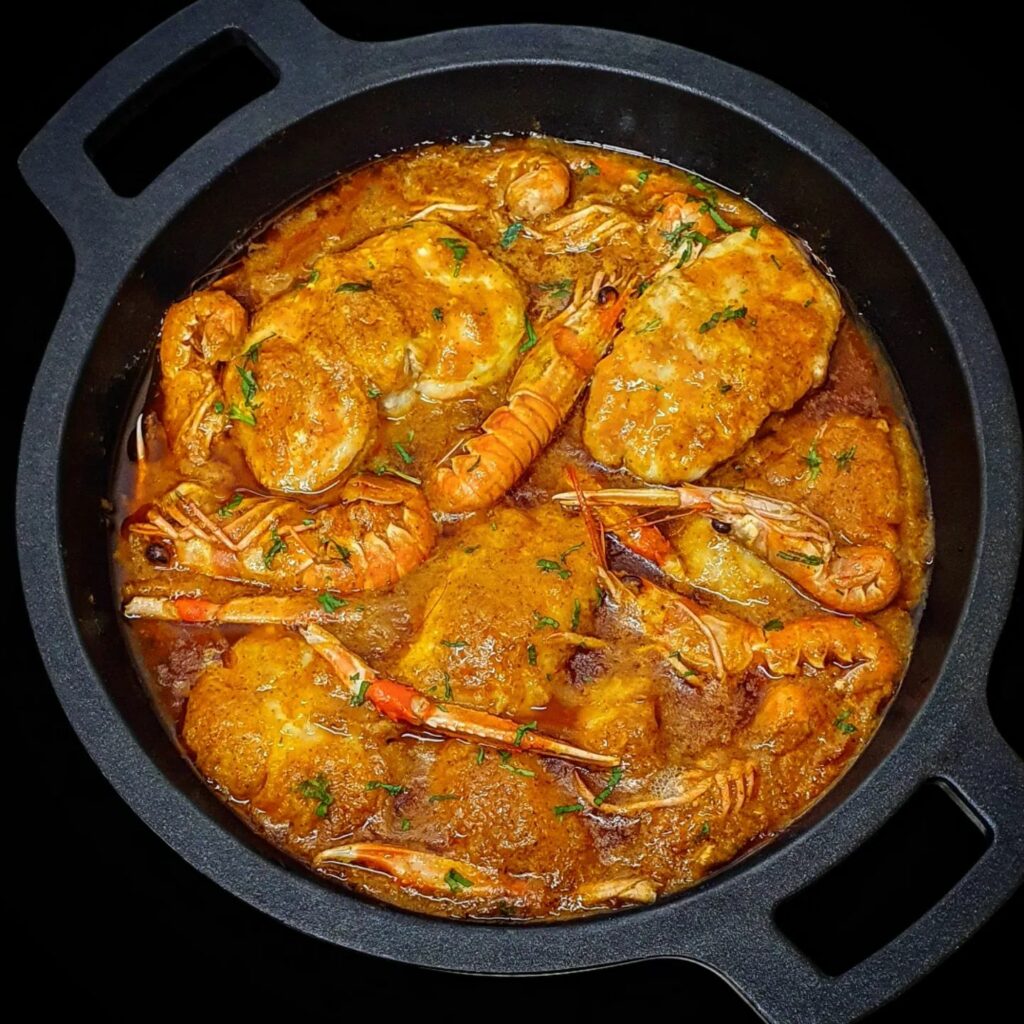 Suquet de Peix is a potato-based seafood stew made with tomato sauce and slow-simmered prawns, clams, and squid. It's thickened with picada (a Catalan paste made with toasted bread, garlic, and chili powder) and served with plenty of crusty bread. It's filling, flavorful, and rich—perfect for when you're craving a hearty seafood meal.
Gambas Al Ajillo
Gambas Al Ajillo is a shrimp dish coated in garlic-infused olive oil. It's often served in Barcelona's tapas bars as an appetizer with crusty bread. The recipe comes together in less than 10 minutes, consisting of two simple components: the shrimp and the sauce.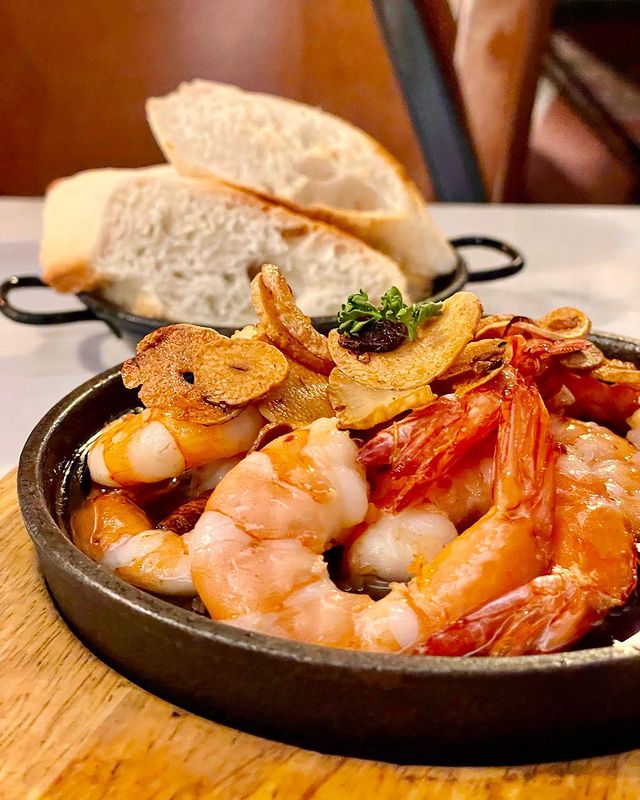 Gambas Al Ajillo is best prepared with jumbo shrimp or prawns for both presentation and taste. Some Barcelona restaurants serve the shrimp with the shell for that extra juicy taste, but peeled and deveined variations are also available.
The sauce is bright, garlicky, and spicy, made with loads of garlic (10 to 12 good-sized cloves), extra-virgin olive oil, crushed red peppers, paprika, dry sherry, and lemon juice.
Zarzuela
Zarzuela is a one-pot seafood stew made with various shellfish and other contrasting ingredients, like vegetables and cured pork like prosciutto or serrano ham.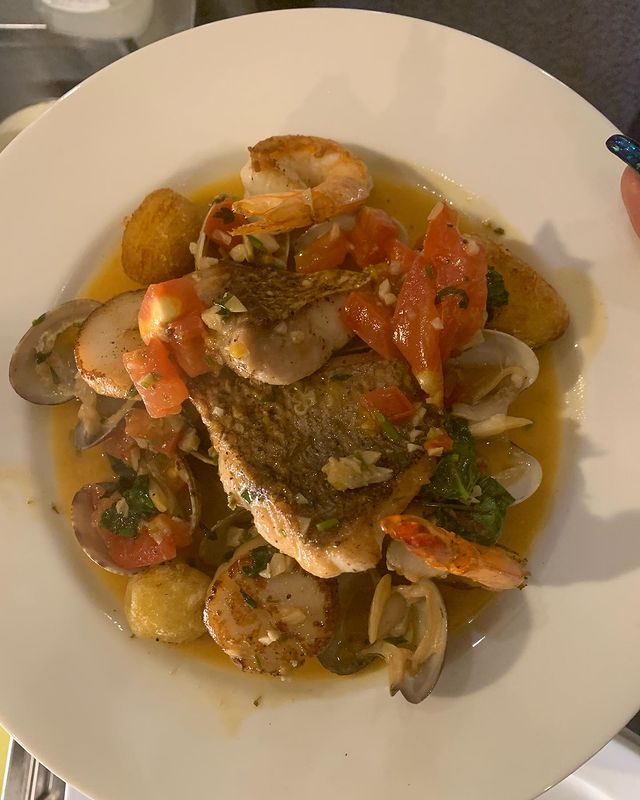 It's thickened with almond paste, giving the stew a richer, heartier feel compared to other seafood stews like bouillabaisse.
Seafood commonly found in Zarzuela include:
Atlantic blue mussels
Littleneck clams
Crab meat
Lobster meat
Lean white fish like haddock, cod, monkfish, black sea bass, etc.
Oily fish like mackerel, striped bass, bluefish, etc.
Squid
Sea scallops
Octopus
Best seafood restaurants
To ensure you're eating the freshest seafood possible, make sure that you visit restaurants no more than 1 to 2 miles from the shore. That said, here are some of the best seafood restaurants you'll find in Barcelona:
Lluritu is a local favorite in the neighborhood of Gràcia. Specializing in wood-fired grilled fish, Lluritu aims to highlight the flavor of the dish without over-seasoning and excessive embellishments.
The restaurant only has around 16 dishes, each designed to highlight a particular type of fish. Their signature dish, aptly named Lluritu, features a red-scale fish cooked to a crispy texture and served with a side of red peppers.
Botafumeiro is one of Barcelona's most renowned restaurants. It's been around since 1975 and has since become the go-to restaurant for Cantabrian and Catalan fish cuisine. Their fish is as fresh as could ever be, brought in daily straight from the Mediterranean and the Atlantic Sea.
Don't miss their Percebes (goose barnacles) and tatar of tuna and avocado, and be sure to leave some room for the Crêpes Suzette (crêpes topped with caramelized sugar and butter).
If you want to experience Barcelona's fine dining, you won't be disappointed with Lasarte. The restaurant's executive chef is none other than Martín Berasategui, a culinary expert that has been awarded three Michelin stars and 17 Diamonds from the AAA (American Automobile Association).
Though expensive with dishes costing upwards of €300, Lasarte is well worth the splurge for the impeccable dining experience it offers.
El Taste de Joan Noi is a famous family-owned restaurant located in Gracia. Upon entering the restaurant, you'll be greeted with an enticing sight: rows upon rows of freshly caught fish and shellfish on ice, guaranteeing the freshest seafood you'll ever taste.
Start the meal with an appetizer of sardines or scallops as you wait for your main dish. Joan Noi's seared tuna is a local favorite, offering a mouth-watering blend of sweet and savory. If you're more into shellfish, the lobster paella and the Zarzuela de Pescado are fantastic picks.
Tapas in Barcelona
Tapas are small portions of food that are served with drinks in bars throughout Spain. This style of eating is known as "going for tapas" or "tapear," and usually happens around 1:30 to 3 pm or 8:30 to 10:30 pm.
The tapas culture is often associated with socializing and spending time with family and friends. The dishes served can be either hot or cold, and can range from simple dishes such as crusty bread, olives, or nuts, to more complex dishes such as tortilla española or croquatas.
Dishes to try
While in a tapas bar, try these amazing dishes:
Patatas Bravas
Patatas Bravas, also known as papas bravas or patatas a la brava meaning "spicy potatoes," is a tapas dish made with white potatoes, which are cubed and fried.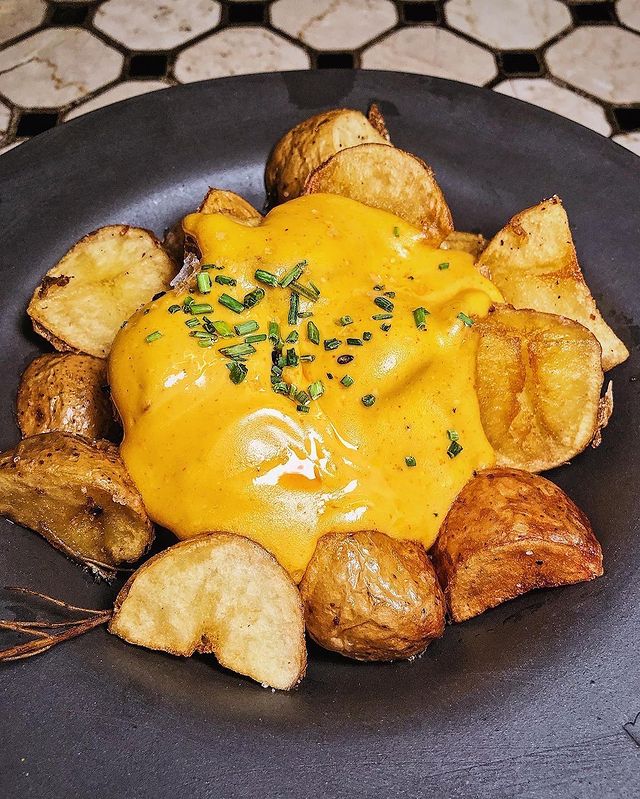 It's served warm with spicy tomato sauce and enjoyed with a round of cañas (rum or any other hard liquid made from sugar).
Bombas
Bombas are breaded and fried potato balls filled with meat and served with flavorful sauces. It's incredibly delicious and easy to make, taking no more than 15 minutes to prepare. If you're vegan or vegetarian, you can replace the meat with mushrooms, peppers, and/or onions.
Pimientos de Padrón
Pimientos de Padrón is an appetizer made of fried Padrón peppers, which hail from the Padrón in northwestern Spain. Padrón peppers are mild with low capsaicin levels, but it isn't uncommon to bite into the occasional lurker with a wild kick!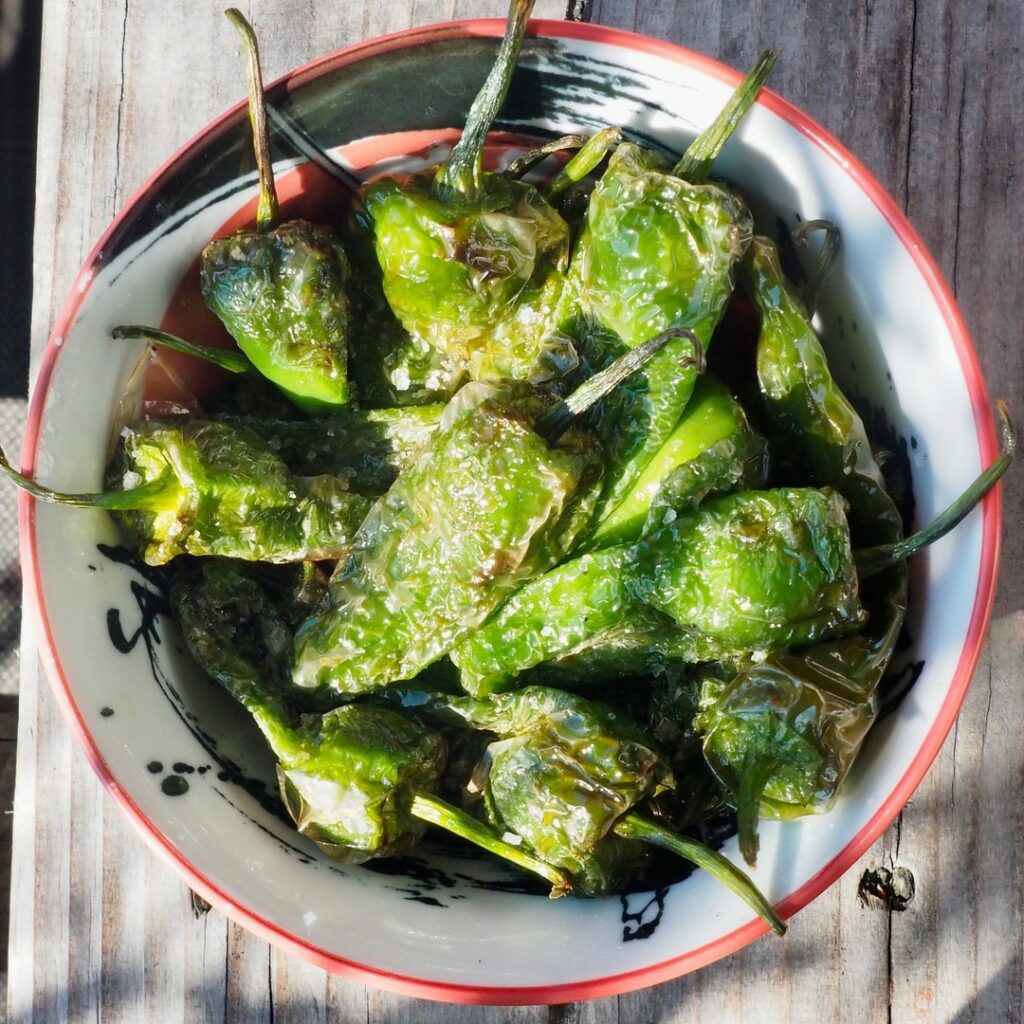 At tapas bars, Pimientos de Padrón is served Cantalan-style fried eggs and potatoes, or as a side dish to other dishes. It's served hot from the frying pan, sprinkled with salt flakes.
Barcelona's sweet treats
For all you sweet-toothed individuals out there, rejoice: if you're on a mission to try the best desserts in the world, Barcelona doesn't disappoint. Few countries can rival its sweet culinary scene!
Dishes to try
These desserts are sure to satisfy your craving for sweets:
Crema Catalana
Crema Catalana is the Spanish version of crème brûlée. They look and taste nearly identical, even prepared the same with the exception that crème brûlée is made with cream and Crema Catalana is made with milk.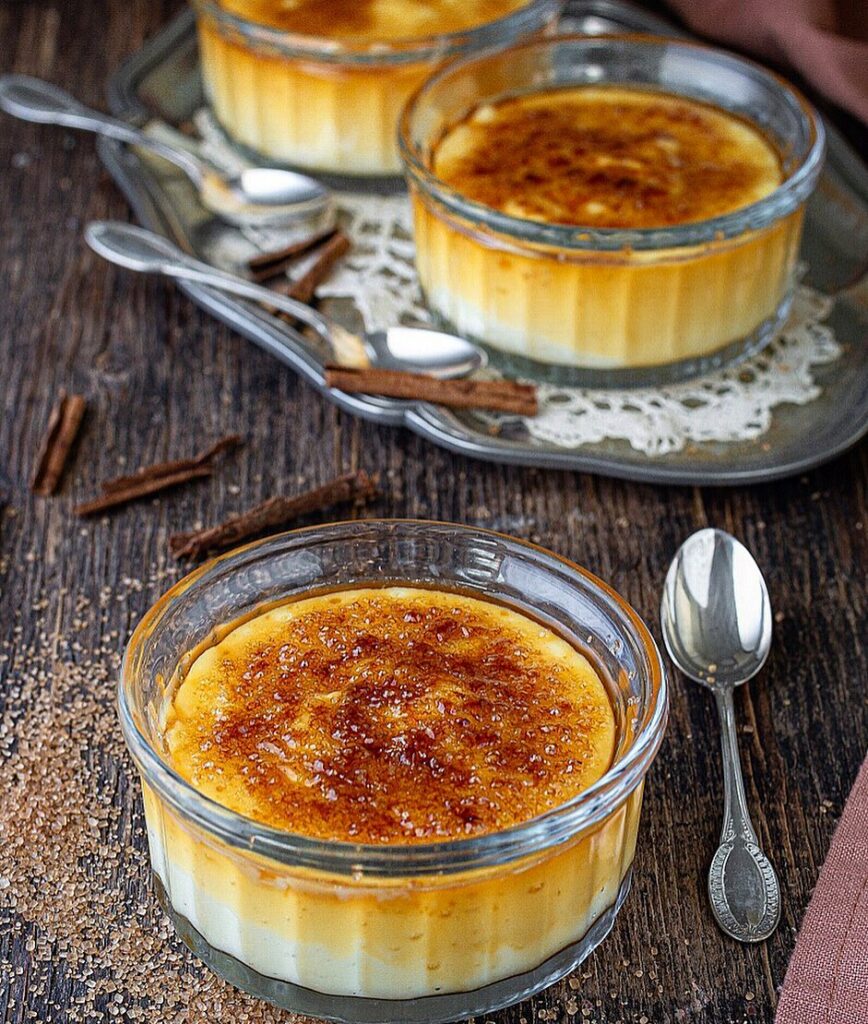 Alongside the milk, its primary ingredients includes sugar, eggs, cinnamon, and citrus peel (lemon and/or orange).
Panellets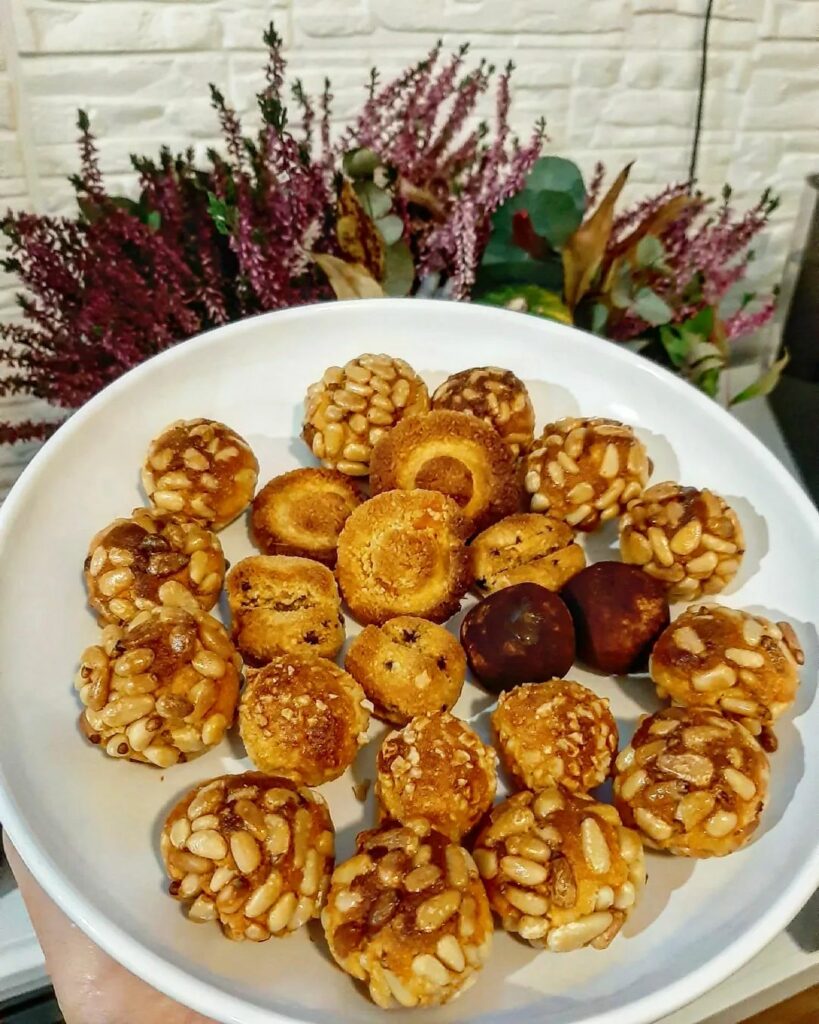 Traditionally served during Castanyada (All Saints' Day), Panellets are small cakes made with a mixture of almonds, sugar, egg yolk, and sometimes potatoes or sweet potatoes. They're often topped with chocolate, coconut, crushed almonds, or pine nuts, and served with sweet wine.
Mel i Mató
As the name suggests, Mel i Mató is a dessert made from mató—a salt-free Catalonian cheese made from cow or goat's milk. It shares the same texture as ricotta cheese, though milder in taste. The cheese is served with a drizzling of honey and nuts, usually walnuts.
As far as extra toppings go, flake almonds and fresh figs perfectly complement the flavor of the delicate cheese.
Modern Catalan cuisine
Catalan cuisine is a fusion of various distinct styles, from European to the Mediterranean. Enriched by the cooking practices of the Italians, Moors, Romans, and French, it's one of the world's most overlooked culinary treasures.
Modern Catalan cuisine is loved for its straightforward presentation, fresh ingredients, and innovation. Though the method of preparation changed over the years, modern Catalan cuisine continues to embrace the traditional taste of the classics: simple, yet flavorful.
Restaurants to visit for modern Catalan cuisine
Visit these restaurants to experience some of the best contemporary Catalan cuisines you'll get your hands on:
Located in Avinguda del Paral·lel, Tickets takes on a sophisticated twist on classic tapas dishes. This Michelin-star restaurant ranked #20 on the list of the World's 50 Best Restaurants 2019 for its memorable small plates and mastery of gastronomy.
Though it isn't the biggest place around, it's almost always full. Reservations run on a two-month booking window, so try to book a few months beforehand if you want to get a taste of their food!
In terms of quality and price, little can contend with Cinc Sentis, one of the top restaurants in Carrer d'Aribau. Run by Michelin-starred chef Jorbi Artal, Cinc Sentis serves some of the most innovative dishes around.
Some of the restaurant's most popular dishes include smoked sturgeon with Catalan caviar and poached quail's egg, chocolate mousse with arbequina olive oil ice cream, and tomato sorbet with garlic bubbles.
Tucked in an unassuming neighborhood of Eixample Dreta, Gelonch embraces the spirit of modern gastronomy.
Gelonch's chefs are always on the lookout for new techniques and technologies, turning traditional dishes into what head chef Robert Gelonch calls pequeñas locuras—little crazies.
Whether it's oysters cooked in gin and tonic or cuttlefish noodles tossed into pesto, you're always in for a surprise at Gelonch.
Barcelona food tours
Booking a Barcelona food tour is one of the easiest ways to experience the best foods the city has to offer. With the right tour, you'll get to enjoy the tastiest main dishes, the sparkliest cavas, and the crunchiest tapas.
Recommendations for best food tours
Eat and spend like a local with these awesome food tours:
Barcelona at Sunset: Tapas & Wine Tour
On this tour, you'll enjoy an evening of eating delicious Catalan cuisine, gourmet tapas, and regional wines. As you eat, knowledgeable food guides share their best tips on touring Barcelona, as well as the city's history and culture.
Barcelona Tapas, Taverns, and Gothic Quarter History Tour
Spend a fascinating evening in Barcelona's Gothic Quarter, sipping Catalan wine as you feast on some of the tastiest food the neighborhood has to offer.
The accompanying local guide shares stories about Barcelona's ancient history, heritage, and culture as they show you around the Gothic Quarter on foot.
The tour is limited to only 10 people for a more personal and immersive experience.
Interactive Spanish Cooking Experience in Barcelona
On this tour, you'll learn to make traditional paella, tapas, and sangria with a Barcelona chef, then enjoy the dinner you made yourself.
The tour starts off with a guided trip through La Boqueria market before heading to a sleek kitchen to prepare the food. As you cook, you'll get free access to snacks, drinks, and dinner.
The 10 Tastings of Barcelona With Locals: Private Food Tour
If you're looking to get away from the city's overcrowded tourist traps and restaurants, the 10 Tastings tour is for you.
On this tour, you'll get to visit local favorite eateries in San Antoni, El Raval, and Poble Sec. From there, the guide will introduce you to the culture and history of Barcelona, as well as its must-try foods.
FAQs
What is the most famous food in Barcelona?
Some of the most famous food in Barcelona include Fideuà (a fusion of risotto and paella), Pa Amb Tomàquet (bread with tomato), Escalivada (Catalonian veggie dish), and Crema Catalana (crème brûlée but with milk instead of cream).
Are there vegetarian/vegan options in Barcelona?
Absolutely! There are hundreds of vegetarian/vegan options in Barcelona. The city offers more than 20 vegetarian/vegan restaurants, fully vegan markets, and shops.
 
Most restaurants offer a selection of vegan-friendly salads and soups like Gazpacho, Ajo Blanco, Salmorejo, and Soa de Tomate. 
What is the traditional breakfast in Barcelona?
Barcelona's traditional breakfast is quite simple: Pa Amb Tomàquet, omelets (often served cold), pastries (croissants, cupcakes, or cookies), and Café Con Leche, a coffee beverage made of strong coffee mixed with scalded milk. 
What are some must-try desserts in Barcelona?
While in Barcelona, these desserts should be on the top of your list to try:
– Mel i Mató: soft white cheese served with honey and walnuts
– Crema Catalana: custard pudding sealed with a coating of burnet caramel, like – crème brûlée
– Pastisset: circular cakes filled with almonds 
– Churros: deep-fried dough sprinkled with sugar 
– Menjar blanc: pudding-like almond dessert 
What are some recommended food markets to visit in Barcelona?
Whether you're a foodie or a curious mind open to new ingredients, you'll have the time of your life in these food markets:
Mercat de la Boqueria: sells a variety of fresh veggies, tropical fruits, and unique desserts. Open from Monday to Saturday from 8:00 am to 8:30 pm. 
Mercat de la Concepció: well-known for its grand flower market. Open Monday and Saturday from 8 am to 3 pm, and Tuesday to Friday from 8 am to 8 pm. 
Mercat de la Llibertat: Indoor market located in Gracia. Open Monday till Friday from 8 am to 8.30 pm; Saturday from 8 am to 3 pm. 
Conclusion
Barcelona is one of the best cities in Spain for food. It's a food lover's paradise, offering diverse cuisine that draws inspiration from European and Mediterranean cities.
From seafood to tapas to traditional dishes, there's always something for everyone. Just make sure to come in hungry when visiting the restaurants mentioned above because of their generous serving size!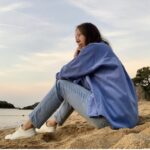 Hello, my name is Nadia.
I usually write about traveling (there are so many places to fit all the lifestyles), relocation (finding a job overseas or moving without losing an income), and living in a foreign country (adapting to a different culture and mentality). Follow me on Twitter, Facebook, Instagram, or LinkedIn!
This post might include some affiliate links. If you make a purchase through these links, I may earn a small commission at no additional cost to you. I appreciate it when you use my links to make purchases.