21 Famous Buildings in Barcelona to See in 2023
Nadia Podrabinek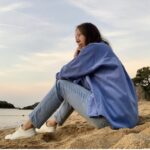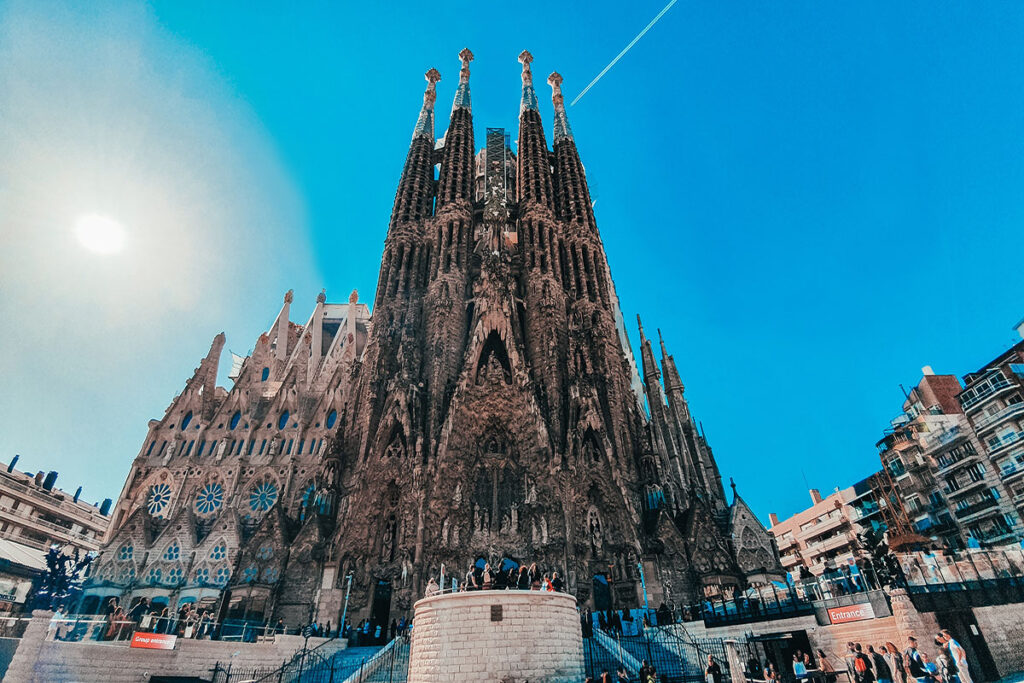 Barcelona, the capital of Catalonia, is well-known for its sheer beauty and extensive architectural legacy.
The city offers a wonderful voyage through time and design with masterpieces ranging from old Gothic monuments to cutting-edge modernist structures.
If you want to feel the the city's vibes and soul, make sure to see the following famous buildings in Barcelona.
A Map of Famous Buildings in Barcelona
Famous Architecture in Barcelona
1. La Sagrada Familia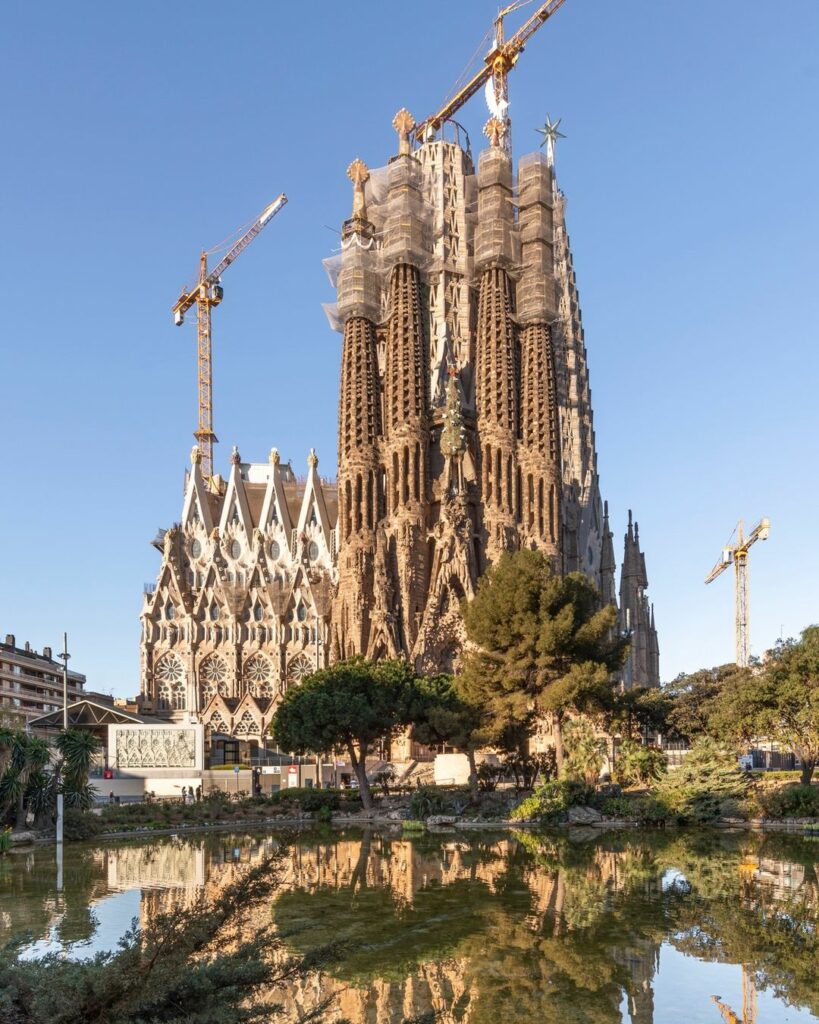 This masterpiece of Antoni Gaudi is always the first on the list of sights in Barcelona. The monument's construction started in 1882, and in 2023 it's still not finished yet. Why? It is huge and costs a lot of money to build.
Essential things to know about the Sagrada Familia:
The Sagrada Familia is essential to Barcelona and is one of the most iconic landmarks in the city. The basilica's unique and colorful design has made it a #1 tourist site, and it receives over 3 million visitors each year.
The Sagrada Familia is a testament to the genius of Antoni Gaudí, one of the most celebrated architects in history. Gaudí spent over 40 years working on the basilica, and his vision for the building is still being realized today.
The Sagrada Familia is a Roman Catholic church and is dedicated to the Holy Family, which is the family of Jesus Christ, Mary, and Joseph. The basilica's name is a translation of the Spanish phrase "Templo Expiatorio de la Sagrada Familia," which means "Expiatory Temple of the Sacred Family." The word "expiatory" refers to the fact that the basilica was built as a way to atone for the sins of the people of Barcelona.
The basilica is located in the very heart of Barcelona, in the Eixample district.
The Sagrada Familia is expected to be completed in 2026, the centenary of Gaudí's death. Anyways, the Sagrada Familia is a project that is worth waiting for. When it is finally completed, it will be a stunning addition to Barcelona's skyline and a testament to the vision of one of the world's greatest architects.
Read also: Barcelona Metro Map with Attractions 
2. Casa Mila (La Pedrera)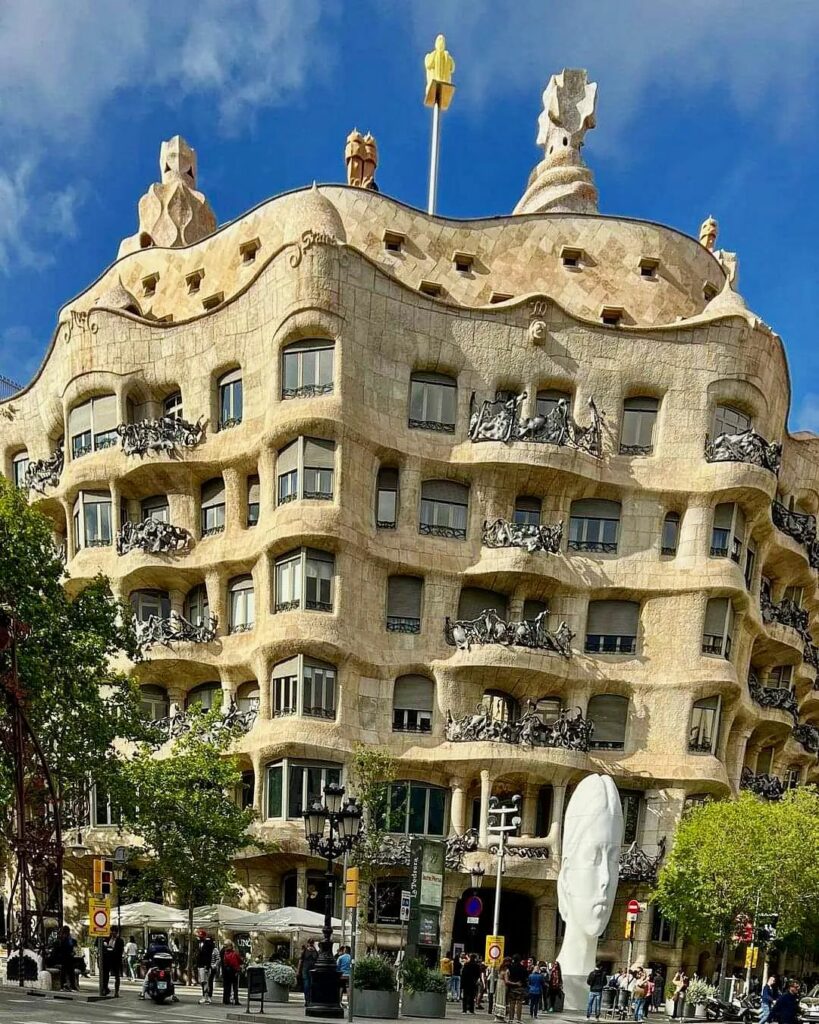 Between 1906 and 1912, Antoni Gaudi built Casa Mila. The Mila family ordered it as an apartment building. It is now a cultural institution and private dwelling.
Organic shapes and expressive components show Gaudi's unique architecture. Gaudi's undulating facade and unique materials demonstrate his creative perspective. The Casa Mila patio has arches and columns. It lets natural light into the building's core, producing harmony and illumination.
3. Casa Batllo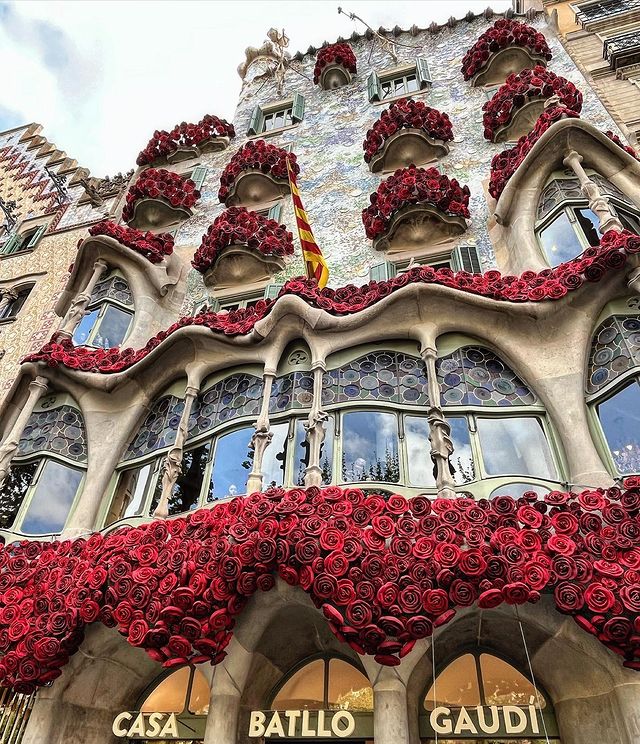 Antoni Gaudi planned and constructed Casa Batllo in 1904–1906. Josep Batllo, a rich businessman, ordered it as a residence. It is now a cultural center and tourist attraction.
The building's unique design shows Gaudi's inventiveness. Colorful mosaics, twisting brickwork, and sculptures decorate the facade. Casa Batllo's Noble Floor housed the Batllo family. Woodwork, stained glass windows, and elegant ceilings decorate the spaces.
4. Park Guell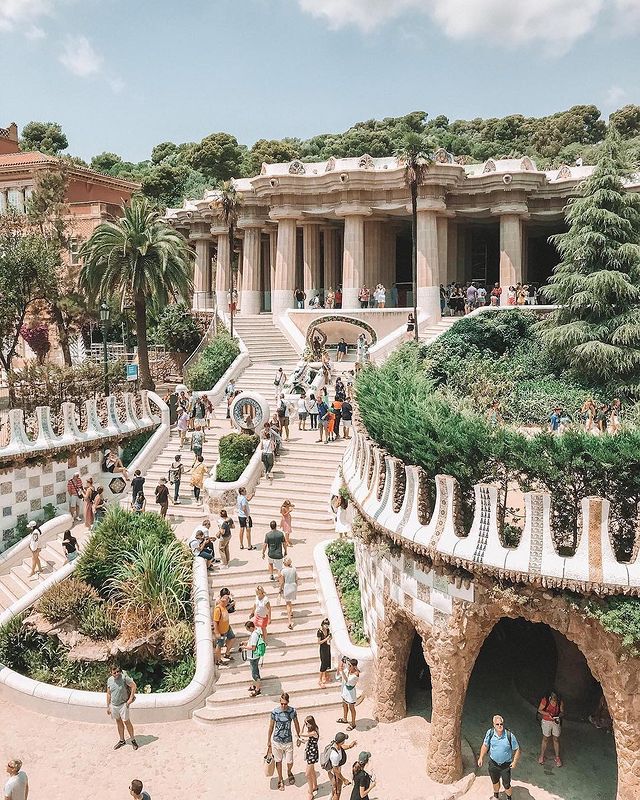 Antoni Gaudi developed Park Guell between 1900 and 1914. Eusebi Guell's green city proposal became a public park. It's a UNESCO World Heritage Site and a top Barcelona attraction.
Park Guell displays Gaudi's organic shapes, bright mosaics, and meticulous detailing. Catalan Modernism, also known as Art Nouveau, is evident in its realism and symbolism. The "Salamander" or "El Drac" sculpture decorates the park's grand stairway. It has become a Park Guell icon.
The park overlooks Barcelona and the Mediterranean Sea in stunning natural settings. It's a serene city retreat.
Helpful tip Park Guell offers free and paid zones. The monumental zone, with major architectural aspects, needs a timed-entry ticket in the paying area. The park requires uphill trekking and sun protection. 
5. Palau de la Musica Catalana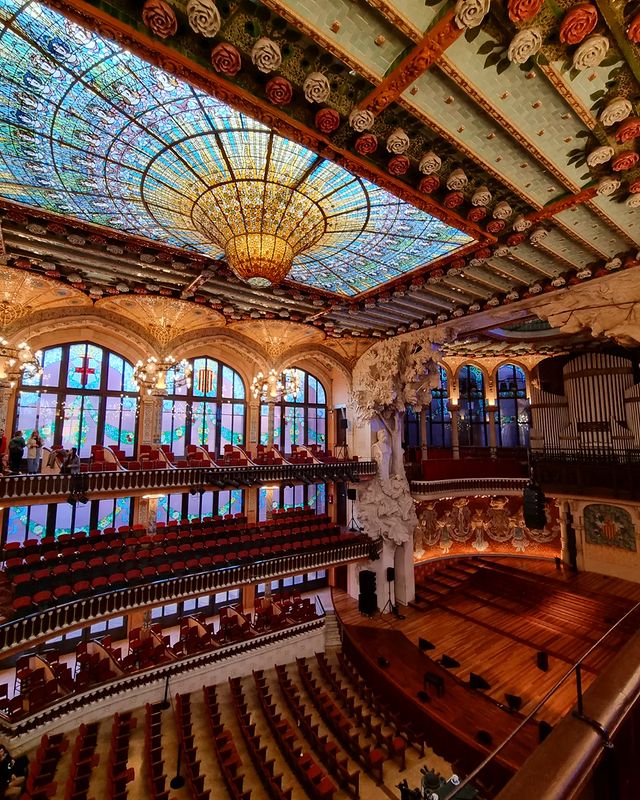 Between 1905 and 1908, Lluis Domenech i Montaner designed the Palau de la Musica Catalana. The choral club Orfeo Catala commissioned it to promote Catalan music and culture. It's one of Barcelona's most beautiful buildings.
Catalan Modernism or Art Nouveau is evident at the Palau de la Musica Catalana. It has lavish decoration, rich hues, and a mix of creative styles. The performance hall's stained glass dome dominates the edifice. Its amazing light and color play evokes majesty.
Barcelona's history is woven throughout the Palau. For almost a century, it has promoted and preserved Catalan music and culture.
6. Gothic Quarter (Barri Gotic)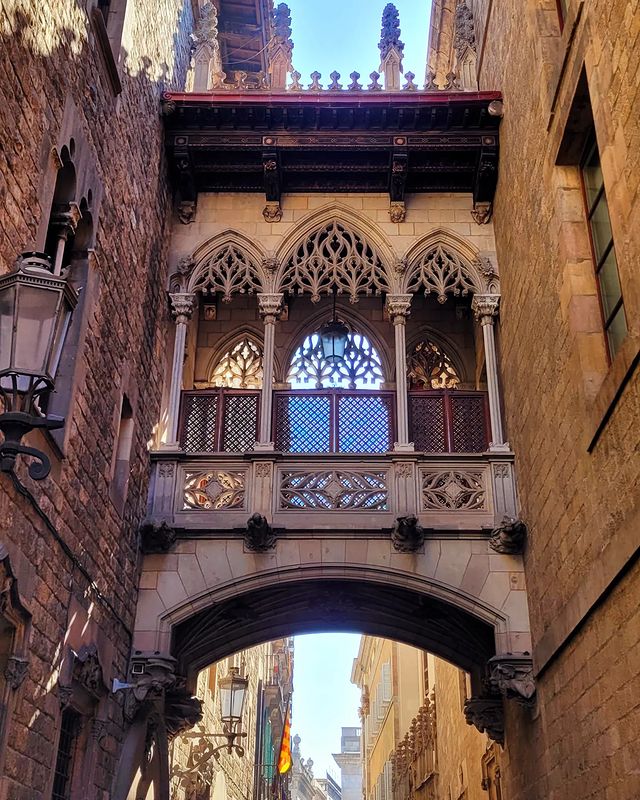 A Roman legacy may be seen in the Gothic Quarter. The structure and design date back to medieval times. Over the years, architecture and culture have flourished in the charming streets and plazas.
Gothic architecture from the 13th to 15th century dominates the Gothic Quarter. Gargoyles, pointed arches, ribbed vaults, and elaborate ornamentation decorate the structures. Due to its lengthy history of building and reconstruction, the area has Roman, Renaissance, and Baroque styles. Barcelona Cathedral, or Catedral de la Santa Creu i Santa Eulalia, is a Gothic Quarter icon. Its Gothic facade, spires, and cloister stand out.
Labyrinthine alleyways, lively squares, and tiny shops and cafes create a delightful environment. It's a great spot to explore, relax, and find treasures.
Helpful tip Walk about the neighborhood to get a better sense of the intricate architecture and narrow streets. 
7. Barcelona Cathedral (Catedral de Barcelona)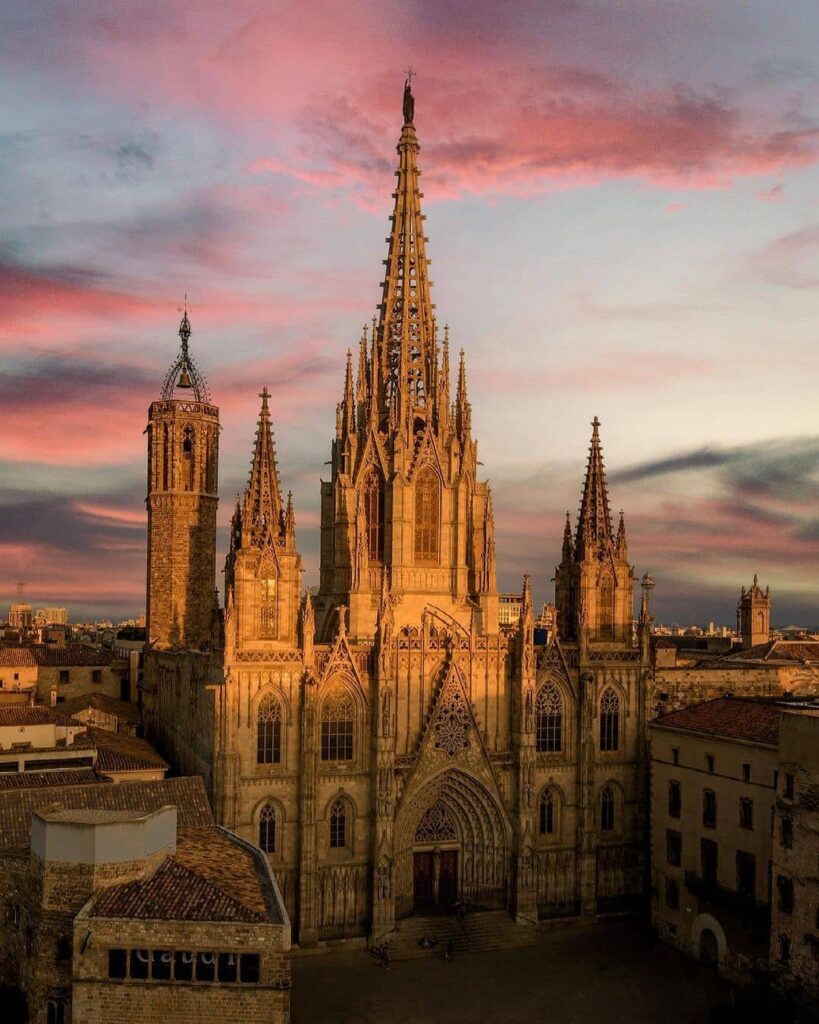 Barcelona Cathedral was built over many decades starting in the 13th century. Saint Eulalia, Barcelona's co-patron saint, was its patron. Renovations and extensions have given the cathedral its distinctive architecture.
Gothic Barcelona Cathedral has pointed arches, ribbed vaults, flying buttresses, and exquisite decoration. Due to late 19th and early 20th century renovation, the cathedral's facade has Gothic and neo-Gothic characteristics. Thirteen white geese represent Saint Eulalia's martyrdom.
The views from the top of the cathedral's towers above Barcelona are well worth the effort of getting there. It's a great spot to take in the sights of the city and its environs.
Helpful tip You won't have to pay anything to enter the cathedral itself, but you may have to pay to see the cloister or the bell tower. In addition, visitors should cover their shoulders and knees with modest clothing before entering the church. 
8. Arc de Triomf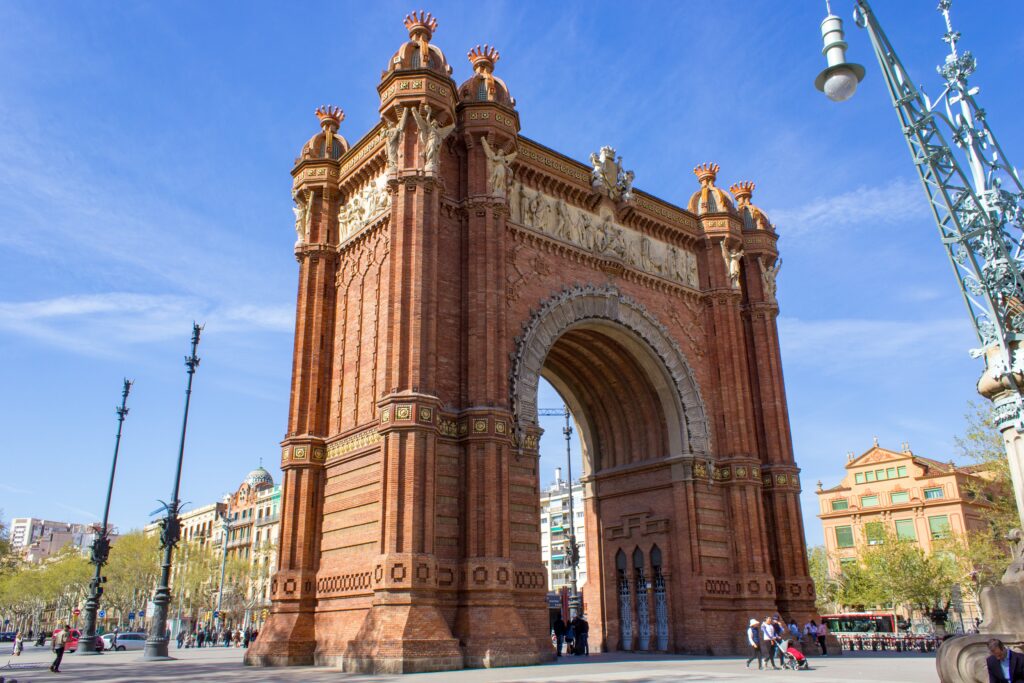 The Arc de Triomf was the primary entry to the 1888 Barcelona Universal Exposition, a global fair in the Parc de la Ciutadella. The Catalan architect Josep Vilaseca i Casanovas constructed it to represent the city's economic and cultural accomplishments.
In the late 19th century Moorish Revival style, the Arc de Triomf was built. Its ornamentation, pointed arches, and beautiful tiles are Gothic and Mudéjar. The Arc de Triomf's central arch has sculptures and inscriptions honoring Barcelona's artistic and cultural accomplishments and the 1888 exhibition.
9. Hospital de Sant Pau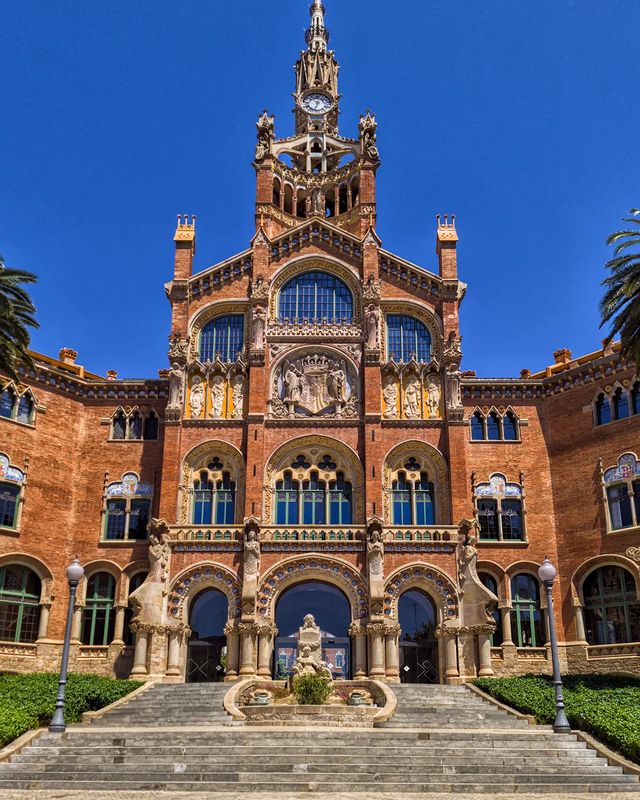 Between 1901 and 1930, Lluis Domenech i Montaner, a Catalan architect, oversaw the construction of the Hospital de Sant Pau. Up until 2009, it operated as a fully operational medical facility. The hospital was constructed to provide cutting-edge medical treatment and was hailed as a technological marvel when it opened.
The Hospital de Sant Pau is modernist, especially Catalan modernism, which was popular in Barcelona in the late 19th and early 20th centuries. Catalan modernism combined Catalan features with contemporary designs and materials. Tunnels link the hospital's several structures. Large windows, airy interiors, and natural light define the structures.
The Hospital de Sant Pau showcases Catalan modernism and Barcelona's healthcare history. It offers a unique and engaging experience for architectural lovers, history fans, and those seeking a calm and aesthetically appealing environment amid Barcelona's dynamic metropolis.
10. Palau Guell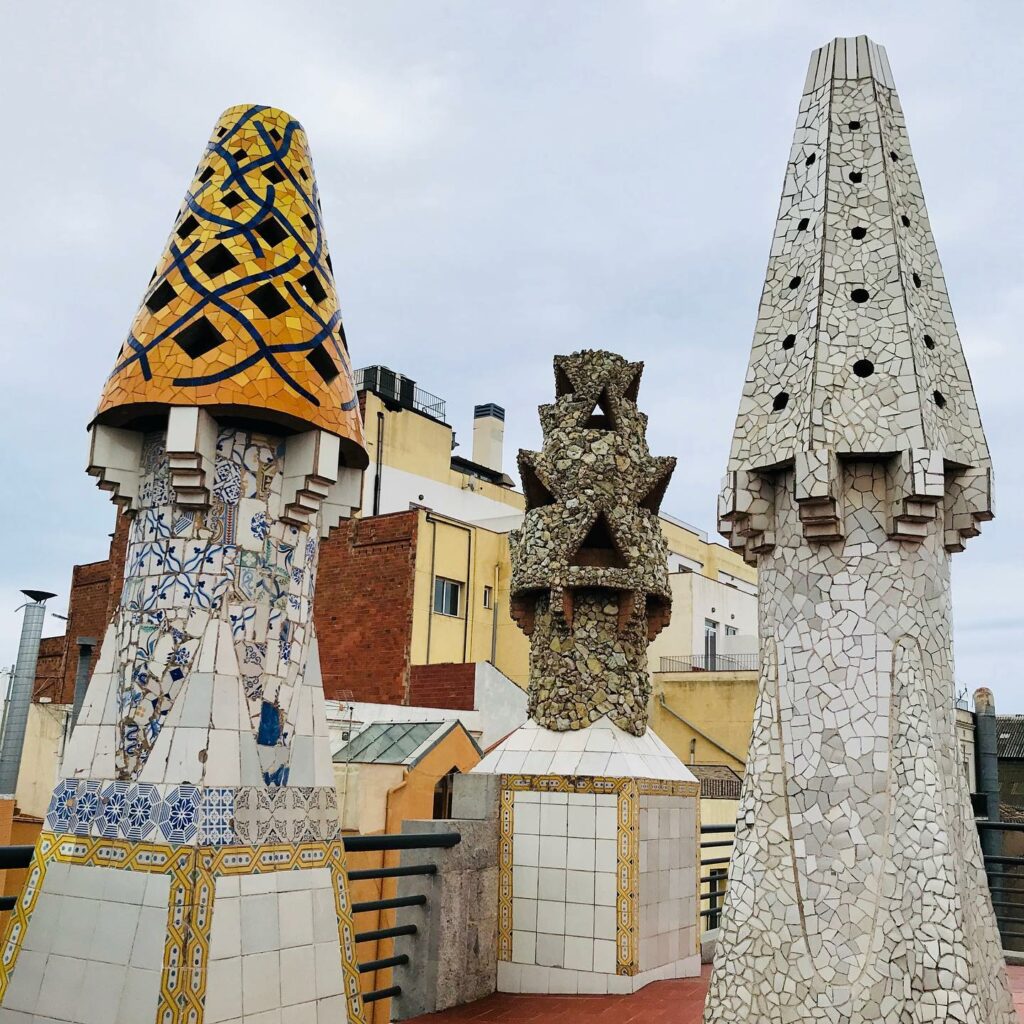 Gaudi's rich industrialist patron Eusebi Guell commissioned Palau Guell, which was constructed from 1886 to 1888. The Guell family lived at the palace to show off their social standing.
Palau Guell symbolizes Gaudi's Catalan Modernism. His creative building uses organic forms, intricate detailing, and unusual materials. Palau Guell's interiors are notable. The great hall contains tall columns and a skylight. The palace boasts mosaic floors, beautiful woodwork, and innovative ceilings.
The palace is a reminder of the powerful Guell family and an integral component of Barcelona's architectural history. It gives a look into the affluent way of life of the day and represents the social and cultural goals of the time.
Helpful tip While taking photos is permitted inside the palace itself, taking pictures is not allowed at the rooftop.
11. Casa Vicens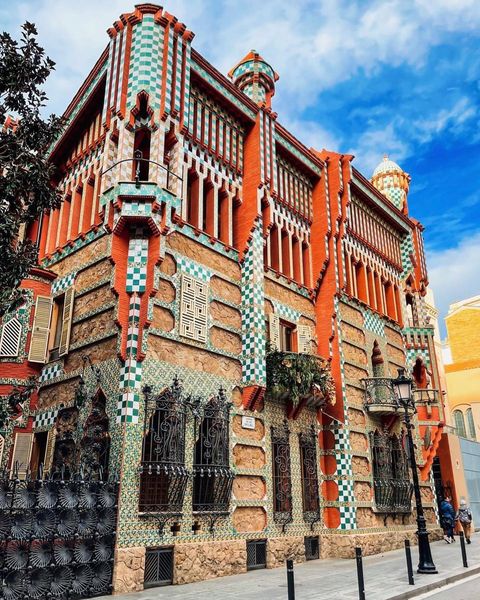 Between 1883 and 1885, tile producer Manuel Vicens i Montaner had his dream home, Casa Vicens, constructed. It was one of Gaudi's first commissions and a watershed moment in his career when he was given the opportunity to create this home.
Gothic, Moorish, and Catalan styles are all represented in the building design of Casa Vicens. Gaudi's unique use of shapes, ornamental themes, and connection with nature are all on display. Gaudi's love of nature is evident in the beautiful garden, where many plants, fountains, and other ornamental features provide an urban haven of peace and quiet.
Helpful tip It is acceptable to take photographs both inside the house and outside in the garden. 
12. Camp Nou Stadium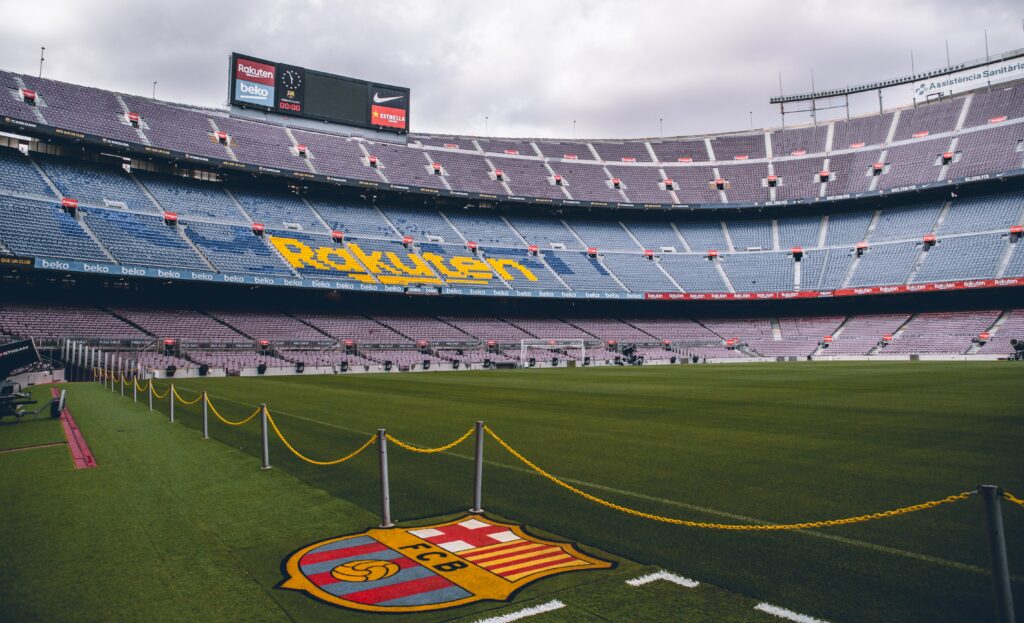 Camp Nou Stadium was opened in 1957 and has served as FC Barcelona's home field ever since. Francesc Mitjans Miro, Josep Soteras, and Lorenzo Garcia Barbon are the architects responsible for its design.
Camp Nou Stadium exemplifies modernist design with its utility and majesty. Rationalist principles—efficiency and objectivity—guided the stadium's design. Camp Nou, one of the world's largest stadiums, holds 99,000 people. Its massive size makes games and other events exciting.
The FC Barcelona Museum, located in the stadium, takes visitors on a fascinating and educational trip through the club's history via displays of historic artifacts, interactive displays, and trophies.
13. Torre Glories (formerly Agbar Tower)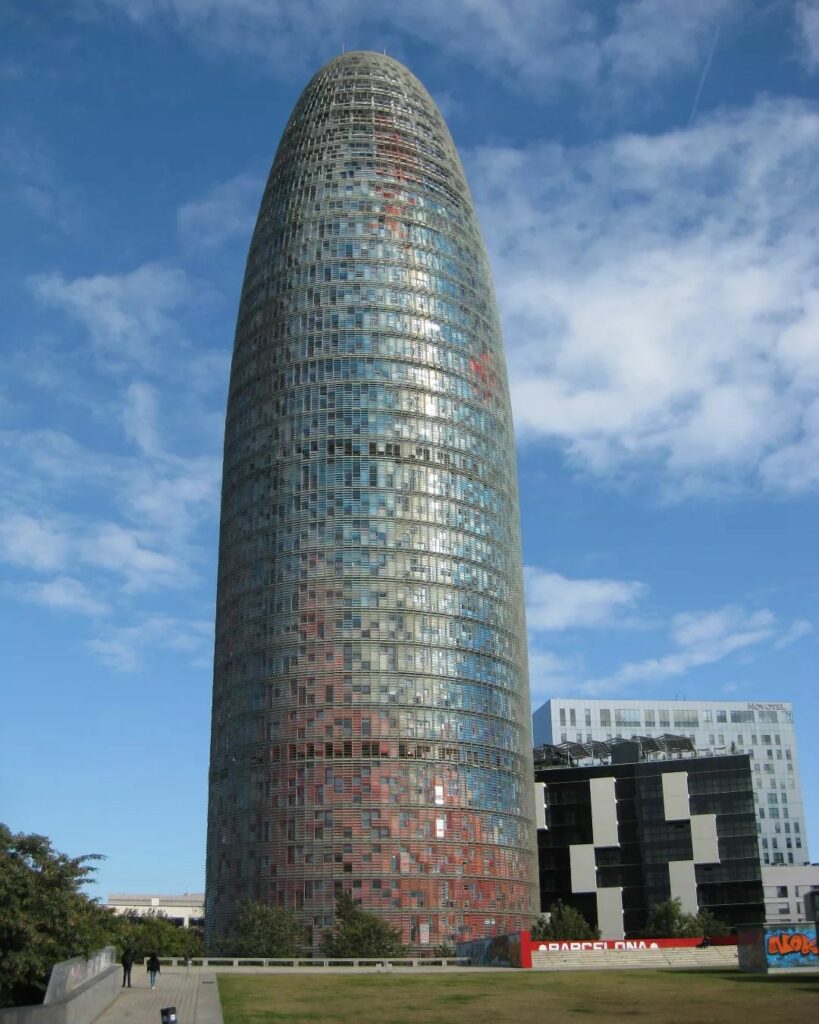 The Aguas de Barcelona (Agbar) firm commissioned the 2005 completion of Torre Glories as their new headquarters. It was created by the Spanish company b720 | Fermín Vázquez Arquitectos and the French architect Jean Nouvel.
Torre Glories' audacious layout and cutting-edge construction processes showcase contemporary architecture. It blends modernism and high-tech architecture, making it unique. Torre Glories is sustainable because its double-skin facade insulates and reduces energy use. In addition, rainwater is collected and solar panels provide power.
The tower's colorful lighting design is particularly captivating after dark. Photographers in particular will like the tower because of the unique lighting effects they create.
14. Poble Espanyol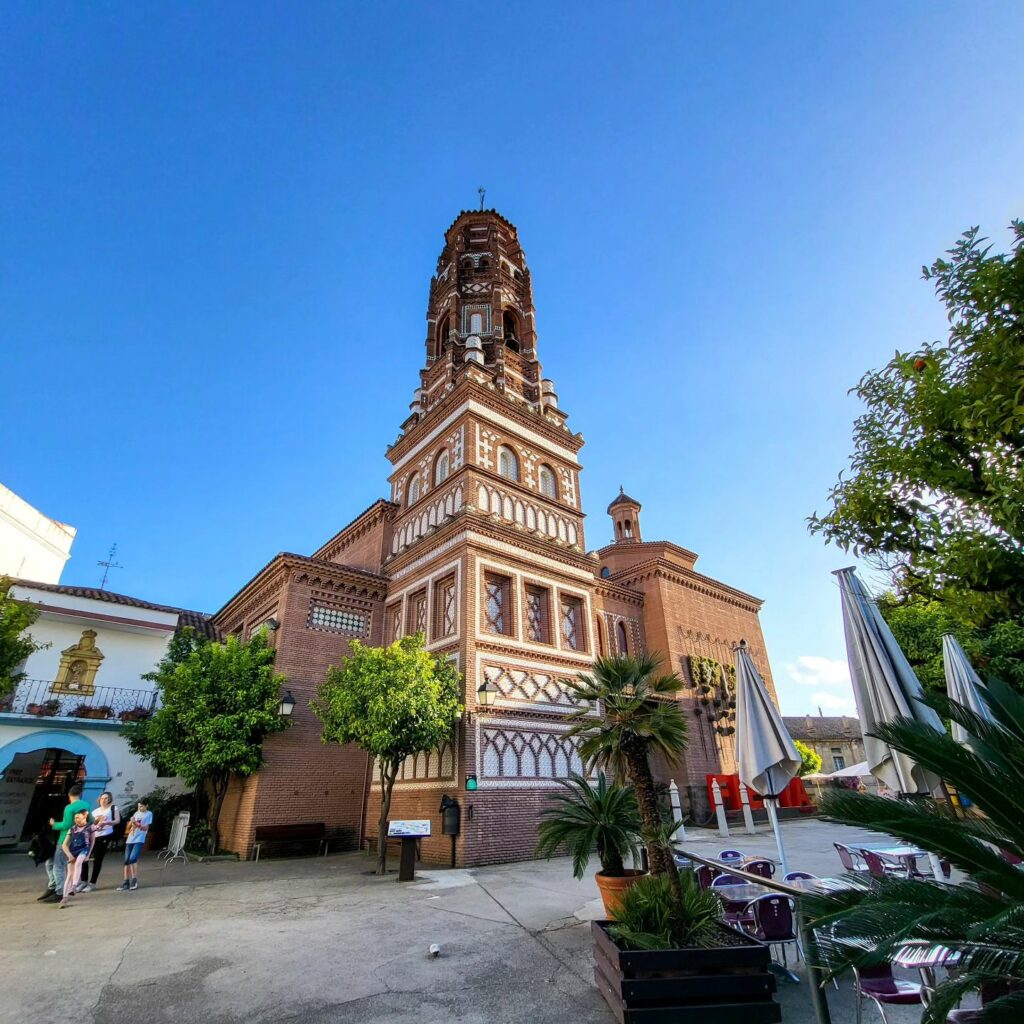 Poble Espanyol was constructed in 1929 to showcase the many architectural styles available in Spain during the Barcelona International Exhibition. It was built with the intention of being temporary, but due to its success, it is still around today.
Poble Espanyol's architecture reflects numerous Spanish regions. Styles include Andalusian, Catalan, Basque, Aragonese, and others.
Throughout the year, Poble Espanyol plays home to a number of exciting cultural events, including concerts and art exhibits. These activities, which might range from concerts to culinary fairs, enrich and enliven the experience as a whole.
15. The Magic Fountain of Montjuic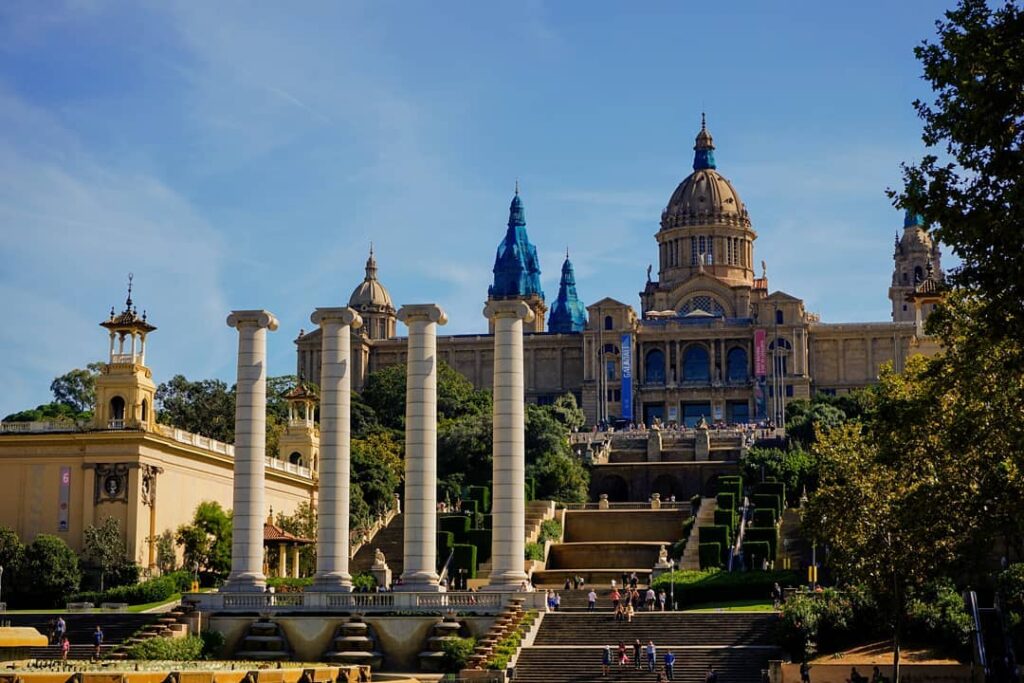 The Barcelona International Exhibition in 1929 prompted the construction of the Magic Fountain of Montjuic . The famous Catalan engineer Carles Buigas was responsible for both the design and building of the fountain.
The fountain was designed in Art Deco style, with sharp angles, powerful lines, and intricate patterns. The Magic Fountain's design incorporates them, creating a stunning structure. The Magic Fountain performs water exhibitions to music and different hues. The fountain's 50-meter water jets are also stunning.
People of all ages may enjoy watching the fountain presentations without spending a dime. The charm of the fountain may be experienced by guests for free, providing an inexpensive form of recreation.
16. Montjuic Castle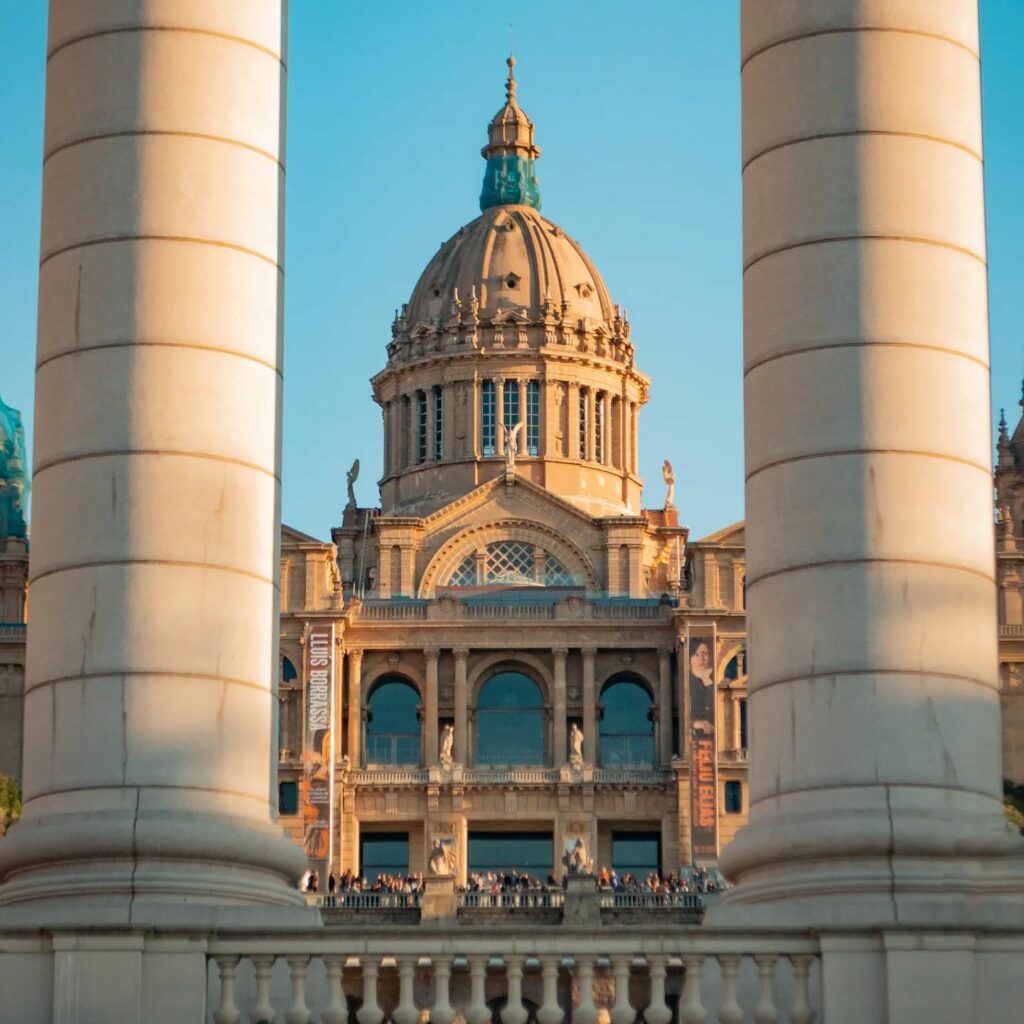 The 17th-century Montjuic Castle has a rich history. It was a military fortress and prison for many years. From the War of Spanish Succession until the Spanish Civil War, the castle was essential to Spanish history.
This military architecture has strong walls, battlements, and other fortifications. The castle grounds include public barracks, an ammunition storage facility, and an observation station. These expansions demonstrate the castle's fortification and strategic importance.
Helpful tip Castle tours are scheduled. Check the castle's official website or the local tourist bureau for the latest visiting times. 
17. Casa de les Punxes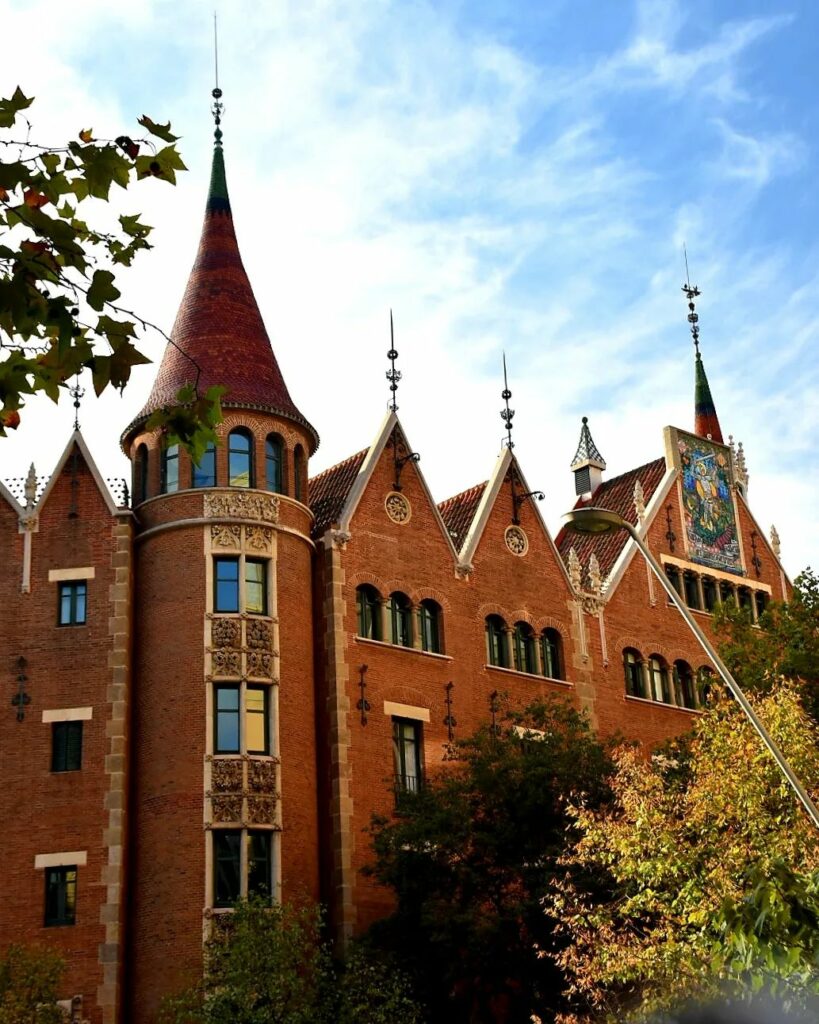 Josep Puig i Cadafalch designed and constructed Casa de les Punxes in 1903–1905. The sisters Terradas sought a house that reflected their Catalan heritage and social status. After its pointed roof turrets, the building is called "Casa de les Punxes," or "House of the Spikes" in Catalan.
Casa de les Punxes exemplifies Barcelona's late 19th and early 20th century Catalan modernism. It contains bending lines, ornamental decoration, and local craftspeople. Casa de les Punxes' six spike-topped turrets give it a unique appearance. These towers were inspired by Catalonia's patron saint St. George's Middle Ages deeds.
18. Basilica of Santa Maria del Mar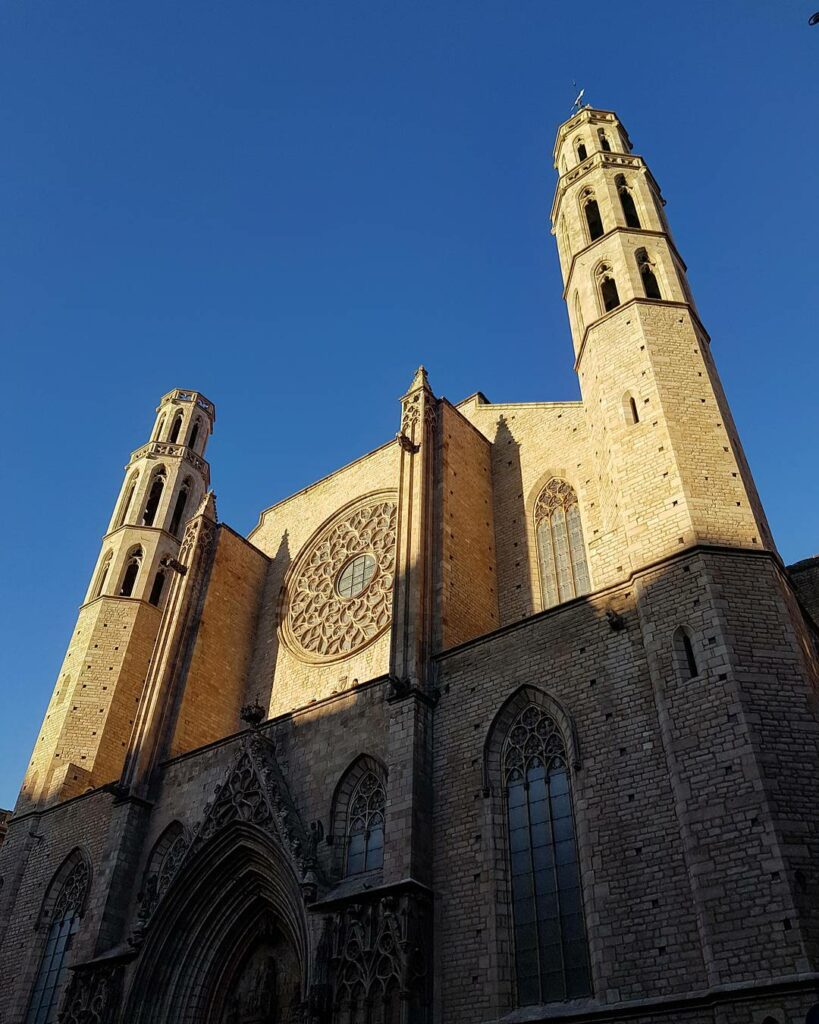 The Basilica of Santa Maria del Mar was built between 1329–1383. This edifice was built by the neighborhood's guilds and craftsmen to serve Barcelona's sailors. The basilica has seen fires, renovations, and the Spanish Civil War.
Santa Maria del Mar exhibits Catalan Gothic. Uncluttered interiors, plenty of windows, and open floor designs are minimalist. The west-facing rose window is the church's main attraction. Stained glass and intricate tracery illuminate the interior. Santa Maria del Mar's soaring interior and beautiful exterior fascinate architectural fans. It's a top Catalan Gothic building.
Helpful tip Visitors are asked to dress modestly by covering their shoulders and knees before entering the basilica. 
19. Mercat de la Boqueria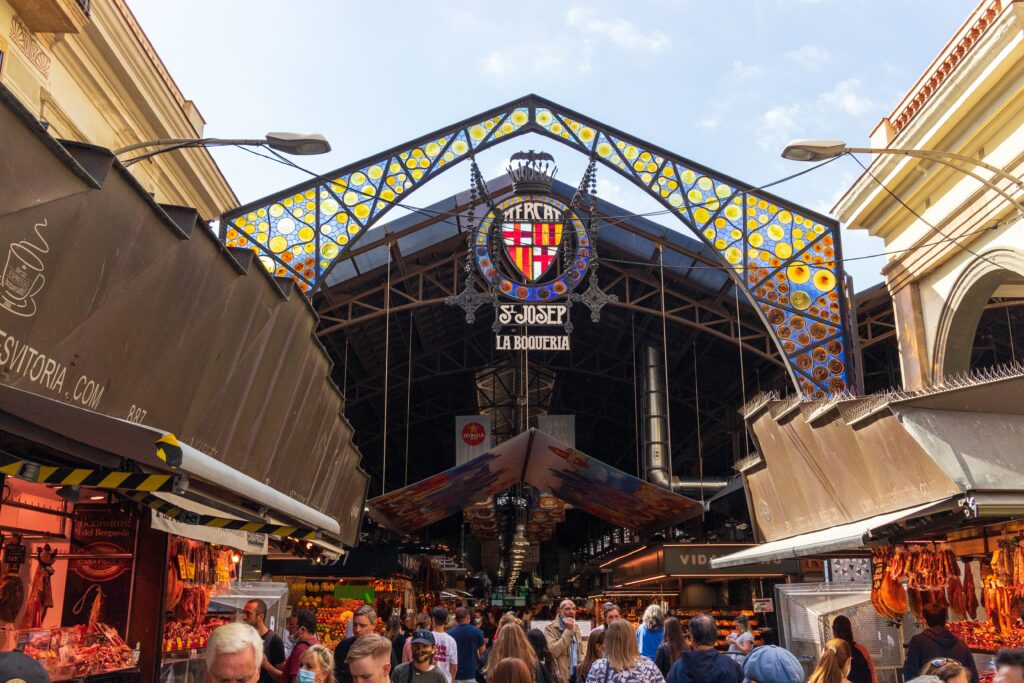 The 13th-century Mercat de la Boqueria was an open-air market outside the city walls. The market's popularity and growth throughout time explains its present activity. To fulfill client demand, the market has expanded and remodeled multiple times.
The market has several architectural styles due to its long history and modifications. Modernist and Art Nouveau styles from the early 1900s inspired the construction. The market's main hall's iron-supported glass roof lets in plenty of light. These materials allow natural light to illuminate colorful meats, vegetables, and other commodities.
Foodies must visit the Mercat de la Boqueria. Local specialties and unusual spices are sold here. Visitors may enjoy Catalan and Spanish delicacies while exploring the market.
Helpful tip Market customers should be cautious due to congestion and pickpockets. 
20. Museu Picasso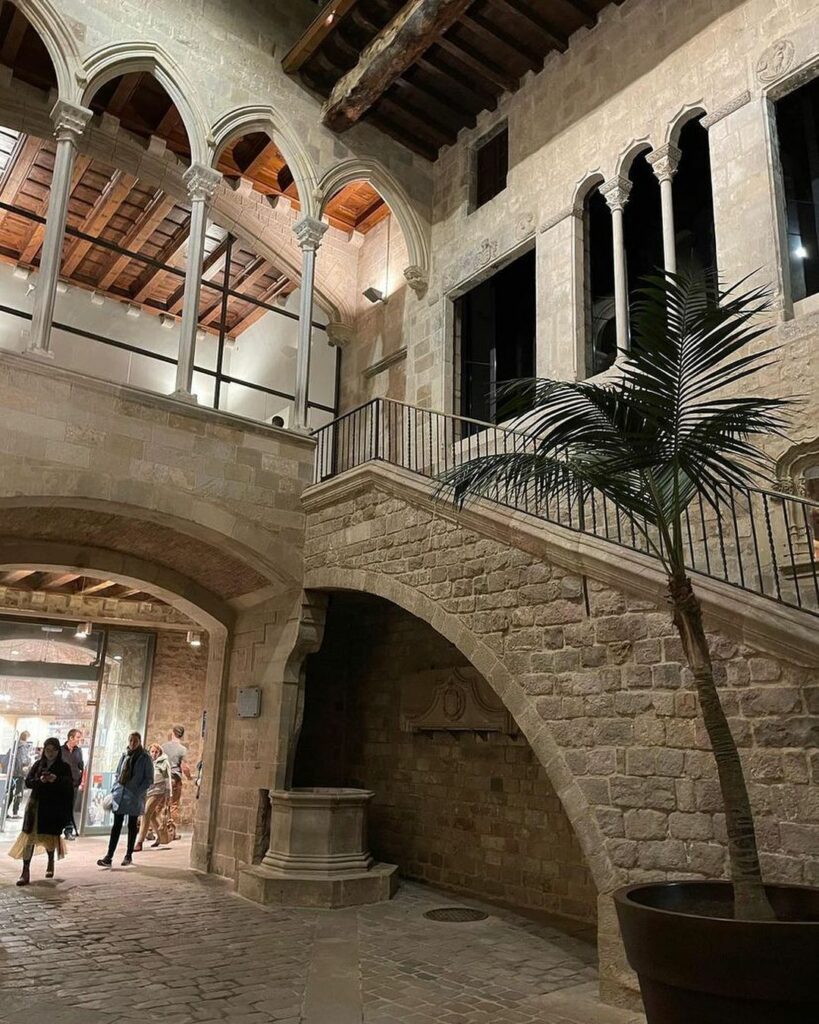 In 1963, the Picasso Museum opened in five neighboring medieval structures. The Palau Aguilar, Palau del Baron de Castellet, Palau Meca, Casa Mauri, and Palau Finestres were selected for their historical significance and proximity to the artist's childhood in Barcelona.
Palaces have massive stairs connecting stories. The museum's sophisticated grandeur comes from these staircases' intricate patterns and ornamentation.
The museum has more than 4,000 Picasso paintings, sculptures, pottery, and drawings. The collection is useful for students and professionals since it covers the artist's whole career.
21. W Hotel Barcelona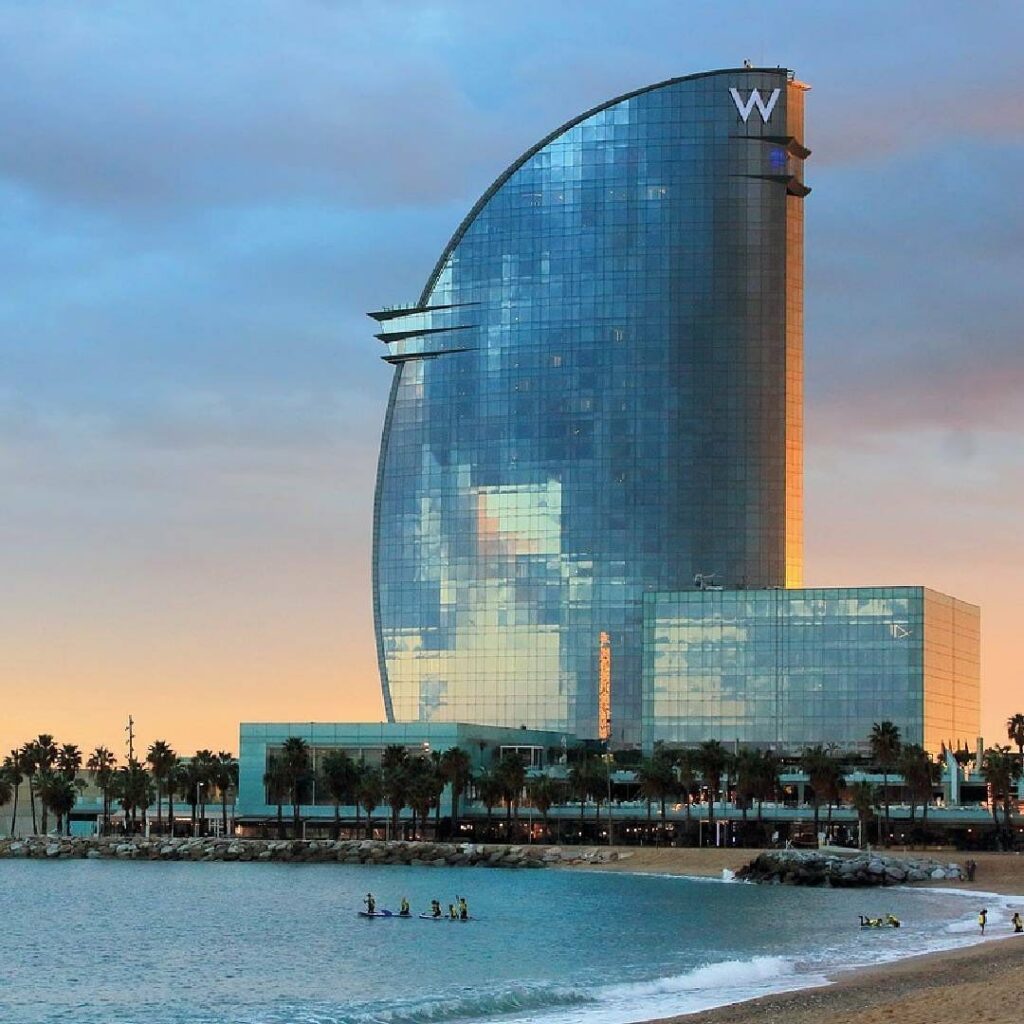 The Ricardo Bofill-designed W Barcelona opened in 2009. Before the 1992 Summer Olympics, the Port of Barcelona urban regeneration project built the hotel. It now symbolizes Barcelona's skyline.
W Barcelona has a futuristic design. The building's sail-like shape honors Barcelona's maritime heritage. Its 325-foot (99-meter) height is contemporary and stylish. Given the nautical theme, the building's sweeping angles and smooth surfaces suggest motion and elegance.
This hotel's beachfront location allows guests to stroll directly into the Mediterranean's warm seas. Beachgoers may swim, sunbathe, and engage in water sports.
Helpful tip Guests are not required to stay at the hotel in order to visit the rooftop patio. However, there may be portions of the hotel where only guests are allowed.
Lesser-Known Architectural Gems in Barcelona
Casa de les Punxes is a stunning building by Josep Puig i Cadafalch. It's a one-of-a-kind Catalan Gothic-modernist design. Inside the building is a museum dedicated to the building's history and the architect responsible for its design.
Casa Amatller's Gothic-Art Nouveau stepped gable facade is stunning. Antoni Amatller, the chocolatier, resided here.
This 15th-century Catalan Gothic building is stunning. The structure has a central staircase, magnificent ceilings, and a beautiful courtyard.
Conclusion
If you have been to any of Barcelona's renowned structures, I would love to hear about your experiences and any recommendations you may also have.
What struck you as being most interesting? Do you have any thoughts or suggestions for others who are traveling with you?
Don't forget to tell other people who share your interest in Barcelona's historic buildings about your own experiences and insights. 🙂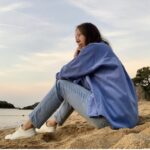 Hello, my name is Nadia.
I usually write about traveling (there are so many places to fit all the lifestyles), relocation (finding a job overseas or moving without losing an income), and living in a foreign country (adapting to a different culture and mentality). Follow me on Twitter, Facebook, Instagram, or LinkedIn!
This post might include some affiliate links. If you make a purchase through these links, I may earn a small commission at no additional cost to you. I appreciate it when you use my links to make purchases.