12 Ideal Stays in Barcelona for Newcomers
Nadia Podrabinek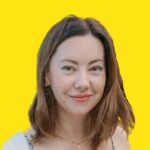 Written by Nadia Podrabinek
Hello, my name is Nadia. I usually write about traveling (there are so many places to fit all the lifestyles), relocation, and living in a foreign country (adapting to a different culture). My travels stretch beyond Spain, with journeys to the US, Italy, Norway, Portugal, and France. Relocating to Spain in 2018, I lived in cities from Barcelona to Madrid, currently calling Valencia home.  Follow me on Twitter, Facebook, Instagram, or LinkedIn! ... show more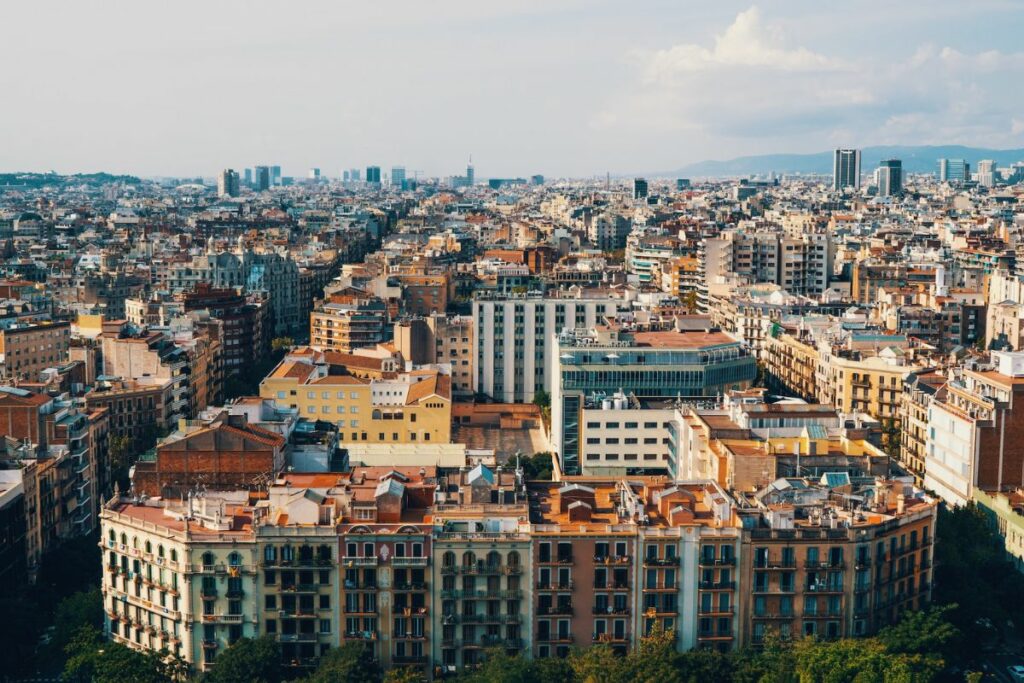 Barcelona epitomizes all that is good about a European city break. The city can be defined by its mesmerizing and ancient architecture, colorful nightlife, rich cultural heritage, and golden beaches. It can also be summed up by its winding streets sprinkled with hidden gems as well as its exceptional public transport system that connects the city far and wide.
Barcelona is also a sprawling metropolis; it boasts 39 square miles, 10 administrative districts, and 73 neighborhoods. Each of these neighborhoods features its own allures, landmarks, and atmospheres. Understandably, picking which neighborhood to stay in is a seriously difficult decision.
Not only will I identify the best places to stay in Barcelona, but I'll also highlight what makes each of my favorite neighborhoods so great. From the artsy enchantment of El Born to the leafy glades of Horta-Guinardó.
---
Key takeaways
Barcelona is a huge city with lots of neighborhoods to choose from.
Closer to the coast, you'll find some of the best hotels and most tourist action.
Further away from the coast, you'll find a more authentic side to the city.
The city is a mix between a city break and a seaside getaway.
The city has one of the most reliable and far-reaching public transport systems in Europe.
---
What people say on Reddit
On my last trip I stayed at Pol & Grace in Gracia. It's a one-minute walk from two metro stations and there are also direct buses that take you right to town and onward to the beach. You can walk to Placa Catalunya in about twenty-five minutes, and it's nice because it's downhill on your way into town. It's quite affordable compared to comparable hotels closer to the historic center. I've stayed in most areas of Barcelona and I would happily book here again.

FearlessTravels
If you can find a hostel or Air BnB in the Gothic barrio, that was my favorite part of the city when I went this summer. Wish I had stayed there. The place I stayed at was 2 blocks away from the Camp Nou and it was a good neighborhood just a long metro ride to the city center. But in the winter it'll be good because you're right there for any games you want to catch. Edit: the hostel I stayed at was called Feetup Yellownest Hostel.

Cisco_Kid
All 3 times I've gone I've stayed in the Poble Sec area, as close to Paral-lel as possible and as close to the Sea as possible. All the restaurants are quite affordable, drinks are cheap, you're close to the subway and las ramblas (15 min walk). I think my favorite part is that it wasn't touristy at all and you interacted with people that actually live there.

daaldea
I was there recently and I stayed in the Gothic Quarter between Placa de Catalunya and Barceloneta beach and it was great. Close to metro stations and 10 min walk to the beach. It can get pretty loud at night as it is quite touristy.

xBarDown
1. Best Area to Stay in Barcelona for Attractions: La Rambla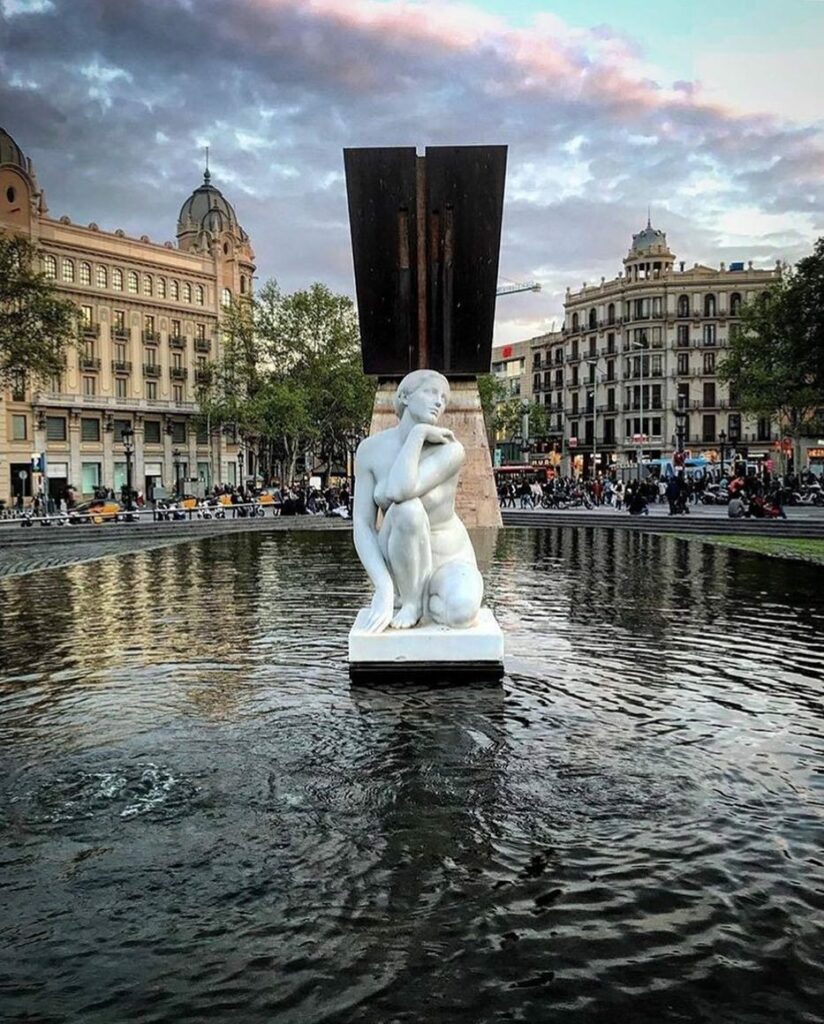 La Rambla is one of the best Barcelona neighborhoods to stay in, and for good reason. It puts you a few minutes away from Plaça de Catalunya, which is a major square in the heart of the city. Around this, you'll find shopping centers and art galleries galore, the Barcelona Museum of Contemporary Art included. It's also a quick metro ride away from Barceloneta Beach.
Word of warning La Rambla is definitely not the best place to stay in Barcelona if you've come for the food. Given the huge tourist traffic the area receives, tacky restaurants serving poor-quality food define the restaurant scene.
Recommended Hotels in Various Price Ranges
Best Hotel for Amenities: Hotel 1890
Price: $155 – $490
The Hotel 1890 is one of the most luxurious hotels in the La Ramble area and is suitable for both couples and families. I consider it one of the best hotels for its extra special amenities: it features an indoor pool, library, bar, tapas restaurant, and rooftop terrace.
Basic rooms are available, but I'd recommend upgrading to a premium suite featuring a private terrace. This will give you the perfect place to admire the busy La Rambla area without getting swept up by crowds.
Price: $130 – $450
Trendy and comfortable, the Yurbban Rambles Boutique Hotel is probably as chilled out as you're going to get from La Rambla. To match the small hotel, the rooms are also small – but provide you with everything you need. Guests can enjoy the on-site restaurant, complimentary breakfast, and free wine at Wine O'Clock.
If you're attending Primavera Sound, I'd recommend considering this hotel as a comfortable option within easy reach of the shuttle bus stop. At the end of a long day on the festival grounds, you can't beat returning to the serenity of this boutique hotel.
Price: $80 – $330
If you're not looking for a luxury hotel, the Hostal Mare Nostrum can offer you affordable rooms in a good, city center location. The Hostel Mare Nostrum is found directly opposite the Liceu Opera House and puts you right on the doorstep of the excitement and buzz of La Rambla.
The rooms are basic but provide you with everything you need for a comfortable stay in Barcelona, including air conditioning, black-out curtains, and a free breakfast buffet downstairs.
Pros and Cons of La Rambla
Pros:
Central location
Close by major tourist attractions
Plenty of hotel options
Cons:
2. Gothic Quarter for Sightseeing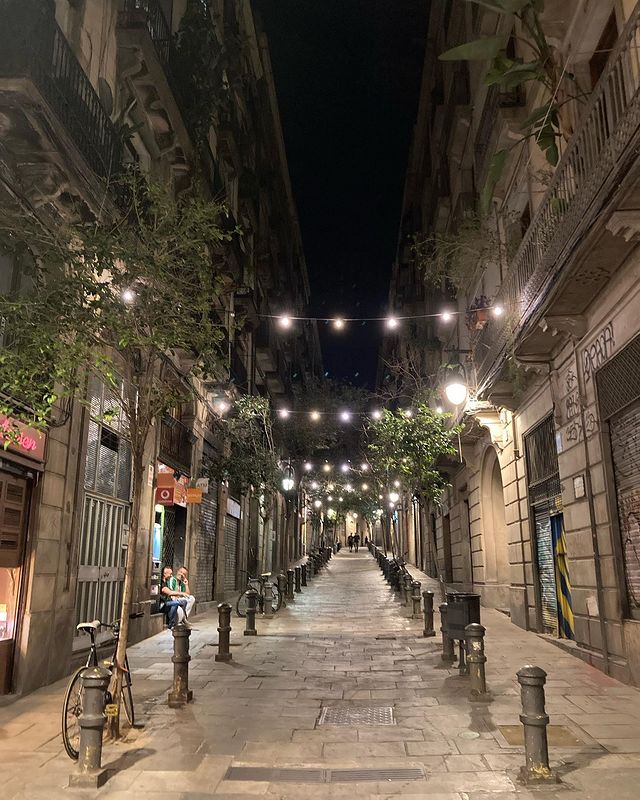 The Gothic Quarter encompasses Barcelona's oldest streets – it is where life truly began for this Catalonian settlement. As you meander down the neighborhood's medieval winding streets, you'll happen upon alluring squares, lofty cathedrals and towers, and perfectly preserved walkways.
When it comes to sightseeing, I'd recommend either the Gothic Quarter or La Rambla. However, the Gothic Quarter offers more when it comes to restaurants, bars, and places of historical significance.
Recommended Hotels in Various Price Ranges
Best Basic Accommodation: Hotel Rialto
Price: $90 – $250
Some of you will be looking for no-thrills when it comes to places to stay, and the Hotel Rialto definitely fits that category. The hotel offers comfortable amenities in the ancient district. With friendly front-desk staff and a vast breakfast buffet, there's little to complain about at the Rialto. Select rooms have small balconies attached, which are great for looking out over the quarter at night.
Ideal for leisure travelers, the Hotel Rialto puts you within walking distance of restaurants, bars, and landmarks.
Price: $190 – $410
If you want to immerse yourself in the medieval vibe of the Quarter, consider staying at the Hotel Colon. Nothing quite sets the mood more than being directly opposite the impressive Barcelona Cathedral. Many of the rooms in Hotel Colon look out onto the landmark, as does the panoramic rooftop bar. The neoclassical hotel also boasts an onsite restaurant and is only a short walk away from Plaza Catalunya.
Bigger rooms offered by the hotel can accommodate up to four people. This would either be good for families or a small group of friends exploring Barcelona together.
Price: $90 – $220
The Moods Cathedral Boutique Hostal is another hotel in Barcelona's Gothic Quarter that provides amazing city views of the neighborhood's past. It looks onto the Roman wall and is merely a stone's throw away from the Cathedral. The modern rooms each feature a private balcony, giving you the best vantage point to look out over both the old town and the more modern skyline.
The location of the Moods Cathedral is also great if you plan on sampling the best in Catalonian cuisine, with plenty of tapas bars nearby.
Pros and cons of the Gothic Quarter
Pros:
Great central location
Walking distance from famous landmarks
Good restaurant and bar options
Cons:
The streets can be noisy at night
3. Where to Stay in Barcelona: El Born for Art Lovers & Food Enthusiasts
El Born acts as a good alternative to the Gothic Quarter. If you're looking for a place with fewer tourists (although – El Born is still a busy place), but just as much cultural and historical significance, El Born is a good option.
Just like the Gothic Quarter, it consists of winding medieval streets. Along these streets, you'll find hip cafes and bars. This area attracts a casual nightlife and is excellent for bar hopping: think open and lively streets where you can enjoy a beer late into the night.
El Born is also home to stain-glass wonders at Santa Maria del Mar Basilica and some iconic pieces of artwork at the Picasso Museum.
Recommended Hotels in Various Price Ranges
Price: $120 – $290
The Ciutat de Barcelona is located almost right on the border between the Gothic Quarter and El Born, which gives you easy access to both neighborhoods.
It's a great option if you want your stay in Barcelona to be defined by vibrant nightlife mixed with time spent relaxing by the poolside. When not out soaking up the excitement of the Old City, you could be lounging on the rooftop pool at the Ciutat de Barcelona. The relaxed bar (also found on the roof) is a super chilled-out place to enjoy some pre-drinks before heading back out on the town.
Best Adults-only Hotel – Hotel Rec
Price: $85 – $325
Hotel Rec is technically in Sant Pere, which is right next door to El Born (the two are divided by Calle Princesa). However, it's definitely worth mentioning that Hotel Rec is a great adults-only hotel that positions you perfectly for exploring both El Born and Sant Pere.
Being kids-free, you can't beat lounging by the rooftop swimming pool on a warm afternoon. Better yet: there's also a poolside bar where you can grab a few refreshments. The rooms are clean, spacious, and modern, with windows looking out onto the tree-lined street below, and blackout curtains for when you're clocking out for the day.
Pros and cons of El Born
Pros:
City center location
Great nightlife
Cons:
Not as many hotels
Late-night bars could be noisy
4. Eixample: Ideal for Family Holidays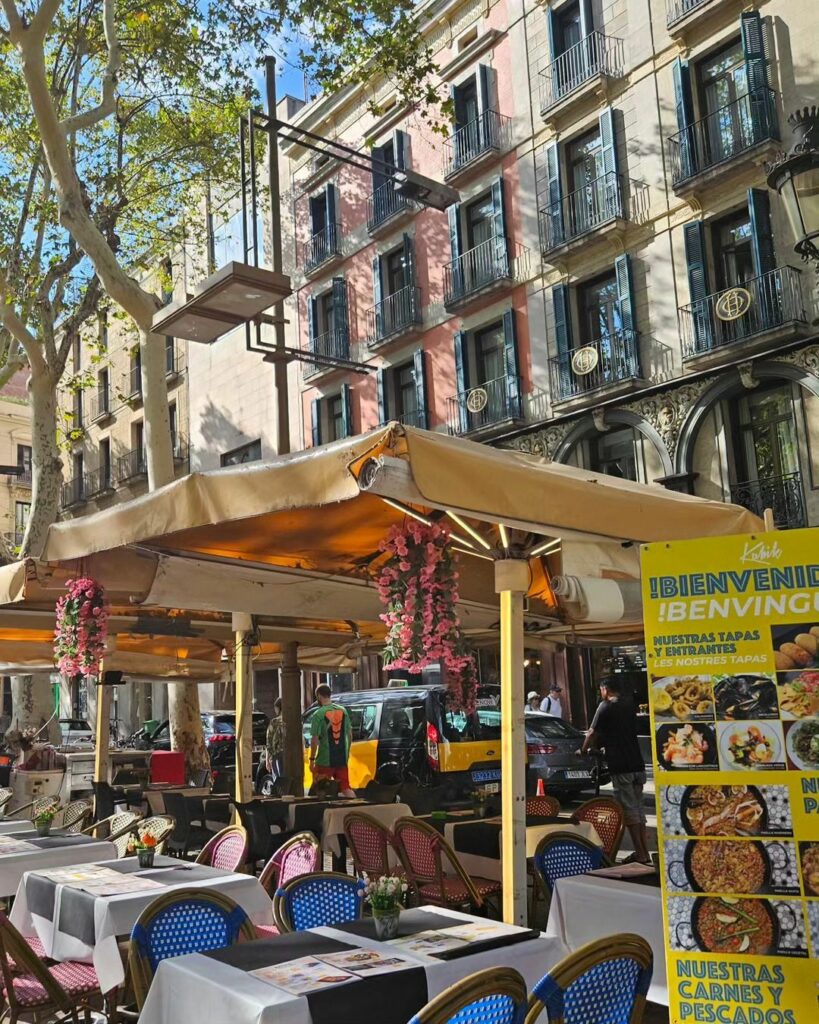 Eixample is often described as being a prime location for family vacations due to its wide range of hotels. Eixample was the original hotel district in Barcelona, so it's also one of the best connected in terms of public transport. Its streets are also ordered in easy-to-navigate grids, making it impossible to get lost (unlike in the Gothic Quarter).
Pro tip While looking for hotels in Eixample, you may see some accommodations having "Detra de L'Eixample" as their address, while others are listed as "L'Esquerra de L'Eixample". "Detra" is Catalan for right, meaning Detra de L'Eixample is located on Eixample's right or east side. "L'Esquerra", on the other hand, means "left", so "L'Esquerra de L'Exiample" can be found in the western zone of Eixample.
Recommended Hotels in Various Price Ranges
Price: $90 – $280
When in Barcelona, one of the things you have to do is sample some Catalan fresh bread and baked goods. The Hotel Praktik Bakery makes ticking this off easy, boasting a bakery in its lobby! I can't think of a better way to wake up than to the smell of sweet pastries and yeasty aromatics.
Aside from the massive bakery, the rooms are spotless and modern, and the hotel is a block away from a metro stop. In terms of room choices, the Hotel Praktik has family rooms, double exterior rooms, and double economy rooms to choose from.
Price: $670 – $1,015
If you're looking to honeymoon in Barcelona, look no further than the luxurious Mandarin Oriental. It features a range of room options, including doubles, twins, triples, and suites. The rooftop pool is the perfect place to admire Barcelona's impressive skyline, while the indoor spa is great for a shared couples massage.
A great central location, the Mandarin Oriental is located on Passeig de Gràcia, the city's most exclusive and opulent shopping boulevards.
Pros and Cons of Eixample
Pros:
Really safe
Great for public transport
Ideal for families
Cons:
Tends to be on the more expensive side
5. Gracia to Feel Bohemian Vibe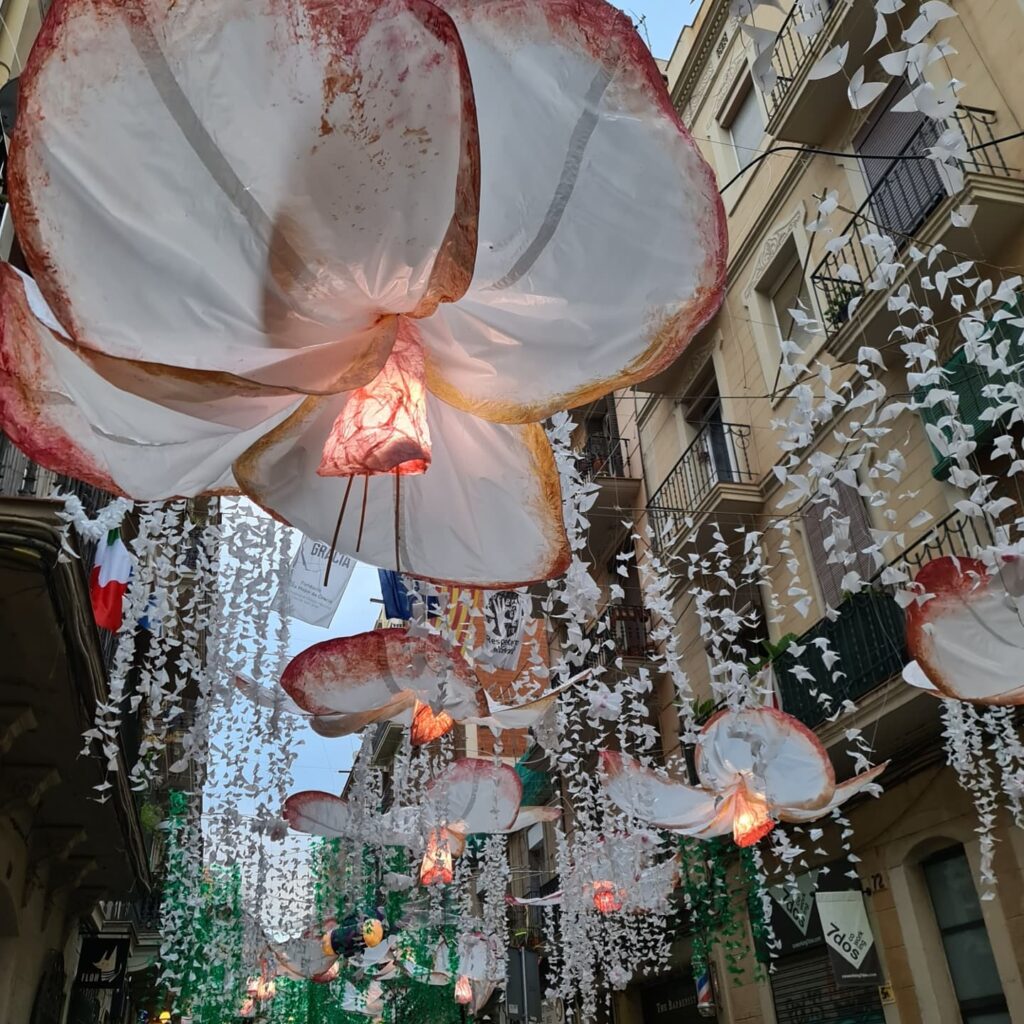 Gracia is primarily good for getting away from the big crowds that swarm the likes of the Gothic Quarter and the La Rambla.
While public transport is easily available from Gracia, it's one of the best neighborhoods to start in if you're planning on exploring the city by foot. For example, it's about 25 minutes to walk to Placa Catalunya. However, this is an easy downhill walk, which takes in plenty of great architectural sights along the way.
In terms of what you can do in the neighborhood of Garcia itself, you could stroll along its tree-lined 19th-century boulevards. Along the way, you can stop in at arthouse cinemas, wine bars, and other bohemian highlights.
Recommended Hotels in Various Price Ranges
Best for a Quiet Vacation: Pol & Grace
Price: $65 – $360
While family rooms are available, the Pol & Grace Hotel in Gracia is targeted more toward young couples. Its highlights include its rooftop terrace, where guests can spend an afternoon lazing on a chaise longue. Guest rooms have a hip but relaxed vibe, with crisp-white decor, flat-screen TVs, and mini bar fridges.
Best for a Sociable and Fun Time: Casa Gràcia
Price: $135 – $210
The opposite of Pol & Grace, the Casa Gràcia is designed to ensure you have a top-tier social experience during your stay in Barcelona. If you're a backpacker, you could opt to stay in a more affordable dormitory room. If not, you can take one of the Casa Gràcia's private rooms.
Either way, you can socialize to your heart's content in the common area or shared kitchen. Once you've made some acquaintances, you can head out into the Gracia bohemian nightlife.
Pros and Cons of Gracia
Pros:
Plenty of alternative things to do – great for music fans and indie cinema lovers
Good transport into the city center
Friendly and safe neighborhood
Cons:
May be difficult for some to walk to landmarks
6. Barceloneta: Relaxed Seaside Ambiance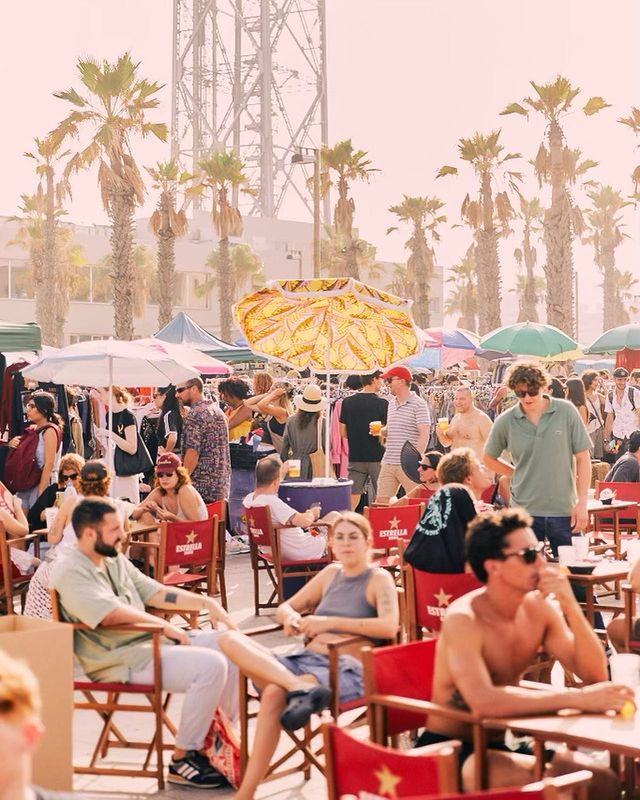 Barceloneta is Barcelona's seaside town, which has maintained a strong sense of identity thanks to its history as a fishing town. Here, you'll find bars and seafood restaurants where locals drink and eat. Despite the steady flow of tourism that flows into Barceloneta, it still provides a local vibe, with many finding it to be a more authentic place to live than other city center neighborhoods.
Aside from fishing and eating, the main activities of Barceloneta are surfing and sunbathing on Sant Sebastià Beach or further up and down the coast.
Recommended Hotels in Various Price Ranges
Price: $370 – $730
Out of all the boutique hotels in Barcelona, none can offer seaside views quite like 54 Barceloneta. With Port Vell on one side and the beach and ocean on the other, this is the best luxury hotel for those who enjoy coastal vistas. It's up to you where you spectate these views from: you can either do it from the comfort of your own private terrace, or on the spacious rooftop area.
Inside, the family-friendly rooms are air-conditioned, feature comfortable beds, and come with other benefits such as flat-screen TVs.
Price: $150 – $680
If you're spending the night in Barcelona with your cruise ship or boat docked at the port, the Eurostars Grand Marina hotel will provide you with the easiest access to your vessel the next day.
The modern, minimalist bedrooms in this hotel look out onto the marina, with sizable family rooms also available. The hotel ensures that guests are kept as relaxed as possible throughout their stay, thanks to the hotel's outdoor swimming pool, breakfast offerings, and car/bike rental options. There's also an indoor fitness suite facility available.
Pros and Cons of Barceloneta
Pros:
Easy beach and marina access
Cycle-friendly
Great seafood dining options
Cons:
Not as many budget hotels available as in the Old City
7. Montjuïc: for Nature Lovers and Museums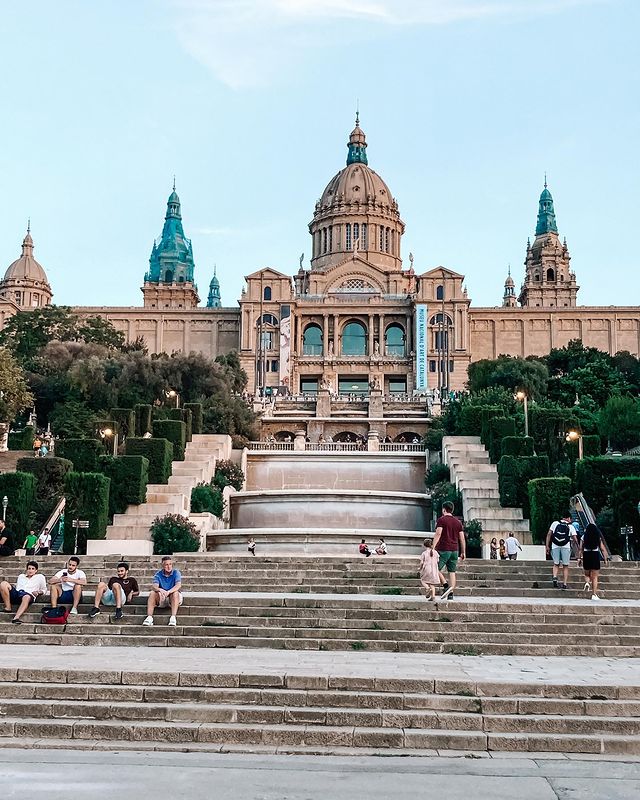 Southwest of La Rambla you have Montjuïc, which stands as the second biggest peak in the Barcelona area (after Tibidabo). Out of all the rich buildings on this hill, its most notable is the Palau Nacional – home to the National Art Museum of Catalonia.
The Montjuïc neighborhood is defined more by its parklands, museums, and views rather than its accommodations and boutique hotels. Still, there are some places you can stay on Montjuïc hill.
Recommended Hotels in Various Price Ranges
Price: $170 – $600
Perched on the side of the Montjuïc hill, the Hotel Miramar Barcelona offers views of the Mediterranean and the surrounding gardens. It has a total of 75 rooms, with most suites available with private terraces overlooking the natural beauty of the area. In terms of on-site amenities, the Hotel Miramar has a spacious outdoor pool, indoor pool, spa, and fitness suite.
Oh, and did I mention that it's housed in a former palace?
Pros and Cons of Montjuïc
Pros:
Great for nature
Lofty views over the city
More peaceful than the city center and Old City
Cons:
Not many hotels
Pretty expensive
Not close to the city center landmarks
8. Cheap Places to Stay in Barcelona: El Raval for Budget Travelers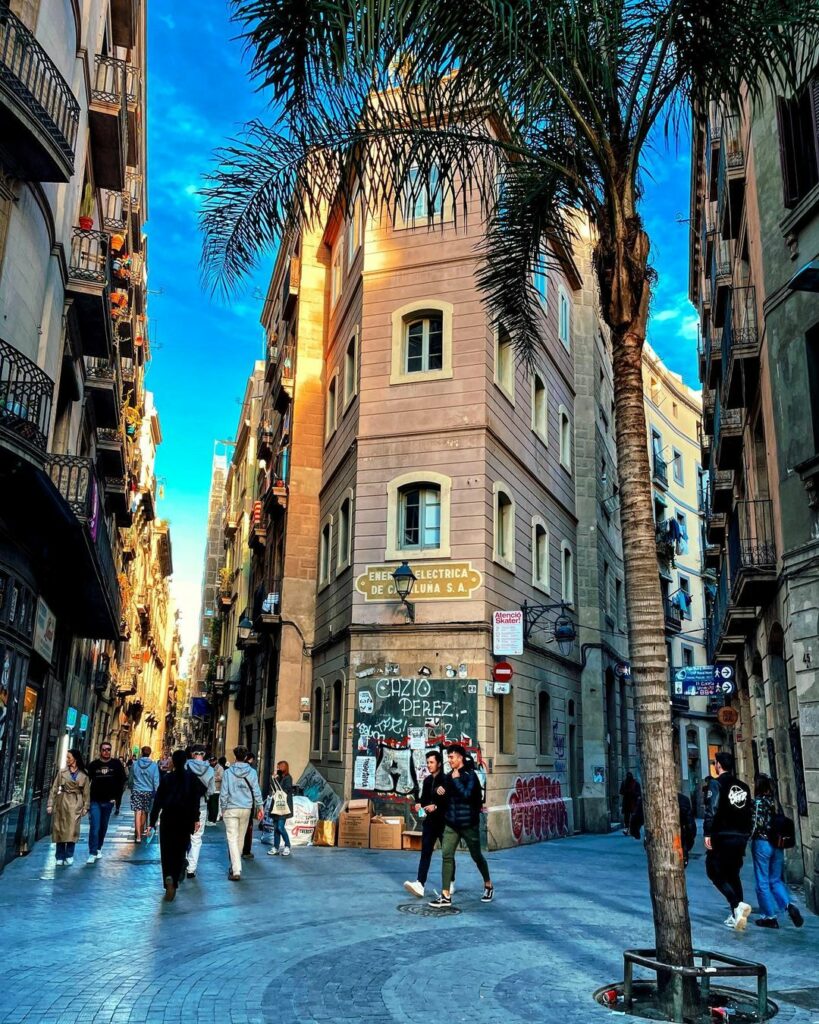 Historically, El Raval is a poorer suburb of the main city of Barcelona. It still maintains a bit of a bad reputation and tourists can often fall victim to pickpocketers and scammers. So, it might not be the best place to stay in Barcelona for families. However, the area does have plenty of alluring cocktail bars, restaurants, and design shops.
It's also where you can find cheap food options and better affordable accommodation.
Recommended Hotels in Various Price Ranges
Cheapest Hotel – Hotel Barcelona Universal
Price: $75 – $390
For being a 4-star hotel, the Hotel Barcelona Universal has got to be one of the cheapest high-quality budget hotels in the city. Located right on the edge of El Raval, the Hotel Barcelona Universal has a rooftop bar and pool, great cozy bedrooms, and a super breakfast.
It's a super clean hotel in a nice area that really makes me question Raval's "dangerous" reputation.
Best Design Hotel – Hotel Barcelo
Price: $130 – $385
The Hotel Barcelo feels like a hotel you'd get in the heart of Barcelona, yet it is slightly outside the center, in El Raval. On the roof, guests can enjoy spectacular 360 views of the city, and choose to either spend time beside the pool or in the solarium – weather dependent!
Inside each of the 182 rooms, the spectacular views of the city are continued. Here, you'll also find a minibar, fridge, kettle, toiletries, and other things to make your stay in Barcelona more homely.
Pros and Cons of El Raval
Pros:
Cheap eats
Cool bars and restaurants
Cons:
Bad reputation
Not recommended for families
9. Sarrià-Sant Gervasi for a Luxurious Stay in Barcelona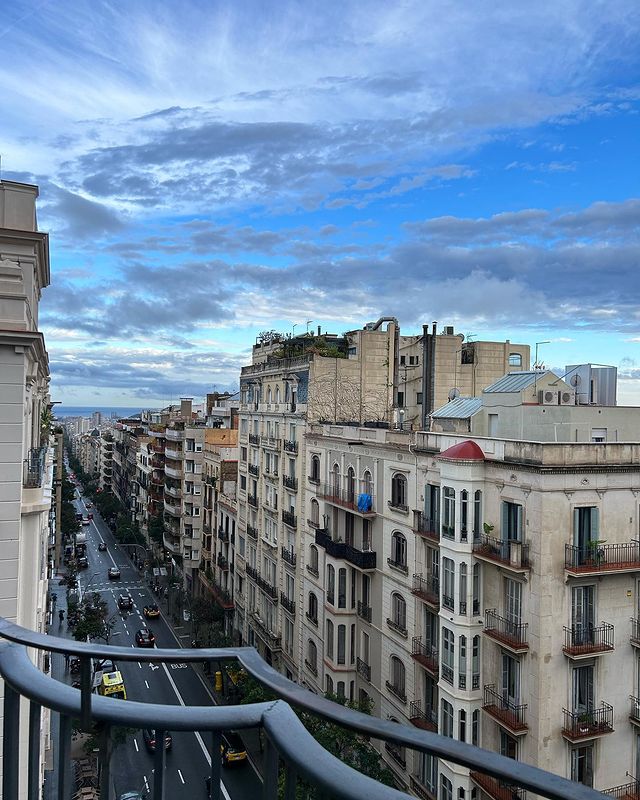 To the north-west of Barcelona, you'll find Sarrià-Sant Gervasi. Once an independent village in its own right, Sarrià-Sant Gervasi was swallowed up by Barcelona as the city expanded in the early 20th century.
Today, it maintains its small-town feel – it also feels distinctly more expensive than other neighborhoods I have mentioned so far. If you want luxury hotels, check out Sarrià-Sant Gervasi, which has a reputation as being the "posh neighborhood".
In terms of what you can do in this neighborhood, you can explore the neighborhood's greenspaces, hike to the Vallvidrera Reservoir, or shop in its luxury boutiques.
Recommended Hotels in Various Price Ranges
Price: $270 – $315
Hotel Mirlo Barcelona is one of the best boutique hotels in the city. It only has 17 rooms, providing guests with maximum peace and tranquility. Each of the large rooms has big bay windows from which you can look out onto the manicured gardens below.
Downstairs, you'll find a lounge, spa, pool, and wellness center.
Price: $215 – $440
If you're a foodie, you'll love ABaC Barcelona's onsite three-Michelin-star restaurant. The restaurant, headed by chef Jordi Cruz, serves up a mouthwatering range of classic-meets-modern Catalan dishes. Some highlights include cured red prawns and fried squid a la romana.
The building may be a century old, but the guest rooms are nothing short of contemporary. Bath fixtures, sound systems, and Bang & Olufsen televisions are fitted into each of the 15 rooms.
Pros and Cons of Sarrià-Sant Gervasi
Pros:
Quiet area – more residential than touristic
Lots of green space
Feels like a village
Cons:
Expensive
Far from the center (about a 1-hour walk to the Gothic Quarter)
10. Les Corts: a Peaceful Area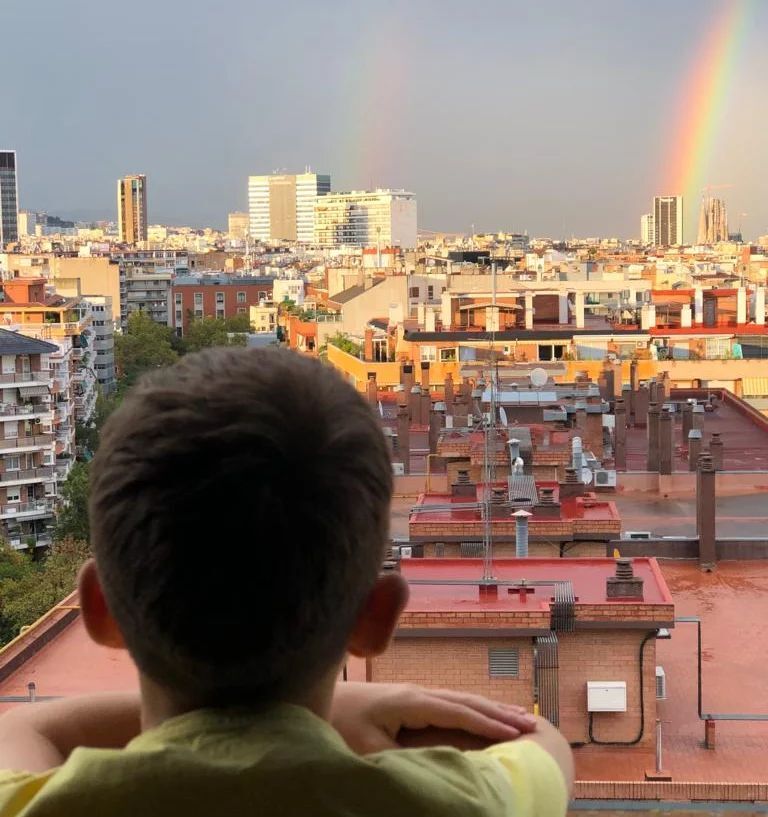 Les Corts, like Sarrià-Sant Gervasi, is more residential than it is a center of tourism. It is home to many famous international schools, so it is often where foreign expats decide to settle down. The area maintains its rural and industrial identity, with a range of peaceful squares and traditional restaurants aplenty.
Basically, I'd recommend Les Corts if you want to see a more peaceful and authentic side of the city.
Recommended Hotels in Various Price Ranges
Price: $100 – $250
This 4-star hotel is pretty typical and good if you're looking for simple, no-nonsense accommodation. Throughout the large premises, you'll find a gym, spa, outdoor swimming pool, indoor pool, restaurant and bar. Rooms are colorful and bright and feature all the essentials.
A big plus-point of this hotel is that it is located right by Camp Nou (Barcelona F.C.'s home grounds).
Price: $95 – $260
If you want to stay in Les Corts but you also plan on getting out to explore the wider city, Catalonia Rigoletto gives you easy access to the metro. The hotel itself is also great for chilling out when not in explorer mode: great staff, a reasonably-priced on-site restaurant, and clean, sizable rooms. I'd recommend it for city breaks with the kids.
Pros and Cons of Les Corts
Pros:
Well connected with the rest of the city
Large shopping mall in the area
Quiet
Cons:
Far away from the main attractions
11. Horta-Guinardó: Best for Kids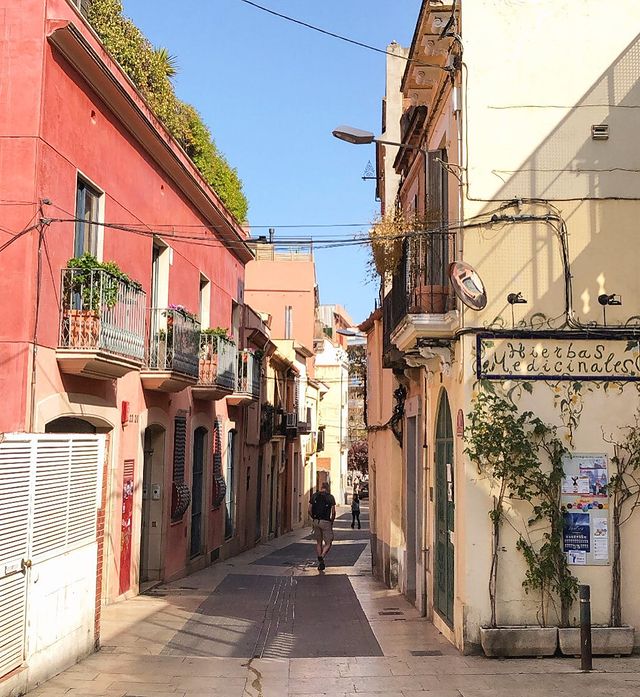 Horta-Guinardó is great if you've got little ones that don't like straying too far from their accommodation. There are play parks and abundant greenspace throughout the area, which are great for spending a little quiet time with your kids. It's a popular neighborhood with young families, so don't expect too much noise in the evenings.
Recommended Hotels in Various Price Ranges
Price: $80 – $275
Hotel Alimara Barcelona is a large and modern (but not too flashy) hotel located on the outskirts of the city. Being pretty close to the Parc Natural de la Serra de Collserola, the scenery from the bedrooms and rooftop terrace is breathtaking.
On top of its comfortable lounge area, restaurant, and fitness center, it can also be classed as one of the best mid-range hotel options, with reasonable prices available even at the last minute.
Pros and Cons of Horta-Guinardó
Pros:
Easy access to Parc Natural de la Serra de Collserola
Good area for kids
Cons:
Quiet – not great if you're looking for the city's nightlife
12. Sant Andreu for Best Traditional Resturants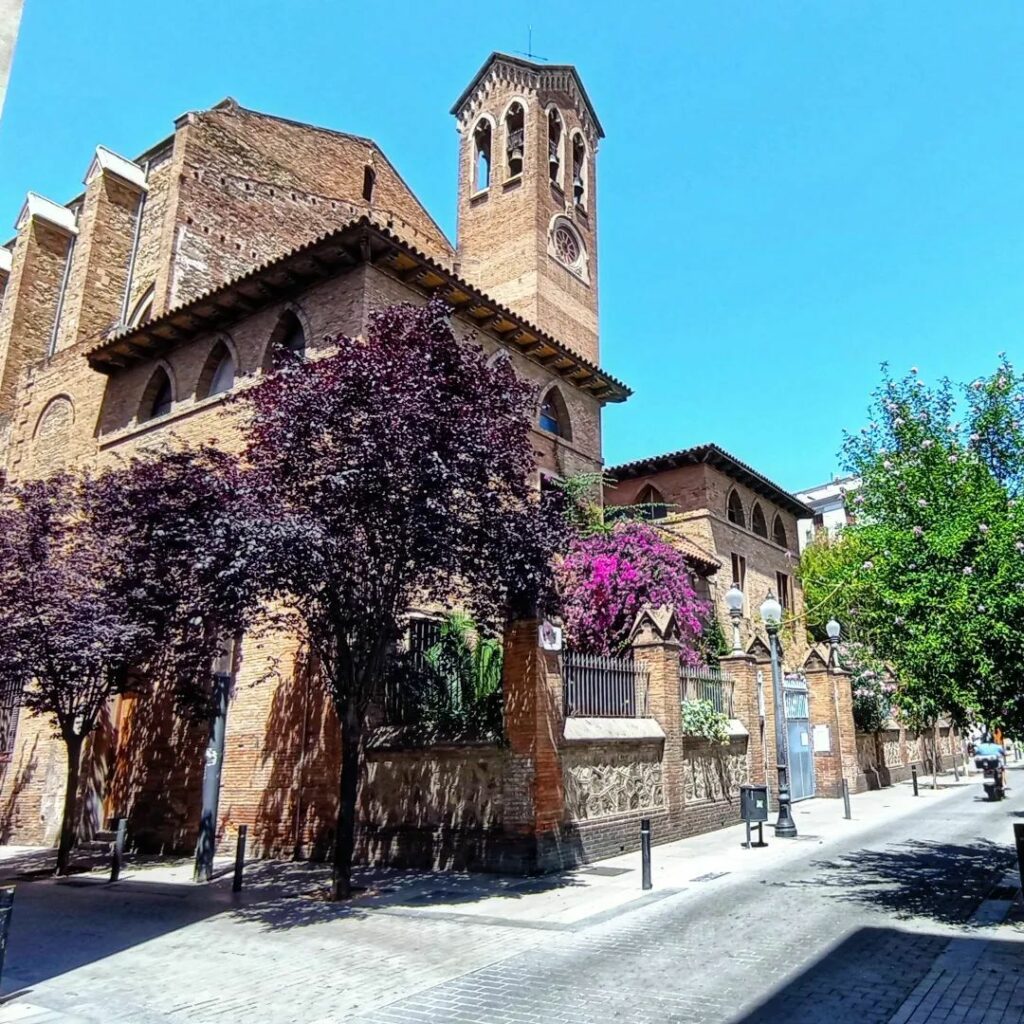 In my opinion, Sant Andreu is one of the most overlooked, best neighborhoods in the whole city. It's another outskirts neighborhood that doesn't see much tourism (which is a great thing). Due to this, it has been able to maintain its strong Catalan identity and is unspoiled by tourism.
Take the restaurant Versalles, for example. This old-school dining room has stood in Sant Andreu since 1928. Here, you can try the very best in Catalan meats, pasta, tapas, and sandwiches.
You also have the restaurants TocaTeca and OUZO Barcelona to choose from, among others.
Finding hotels in the neighborhood of Sant Andreu can prove difficult. However, you can find some in the neighboring district of Nou Barris. Here, you could reach the restaurants of Sant Andreu in under 20 minutes on foot.
Recommended Hotels in Various Price Ranges
Price: $105 – $140
Ibis hotels may not be the fanciest in the world, but this hotel is a great budget option if you want to explore the sights of both Nou Barris and Sant Andreu. It's positioned right next to Parc de Can Dragó, an urban park where you can cycle, walk, swim, and play sports. It's also a great place to walk your dog, which is great as the ibis Barcelona Meridian is pet-friendly!
There are family rooms, double rooms, and single rooms to choose from, as well as an on-site restaurant.
Price: $175 – $260
The Mediterranean Barcelona apartments are also situated in the nearby Nou Barris district. They offer plenty of living space, a dining area, and a terrace to boot. These compact rooms are ideal if you're looking for somewhere comfortable to base yourself as you explore Nou Barris, Sant Andreu, and other northern neighborhoods.
Pros and Cons of Sant Andreu
Pros:
Best for fewer tourists
More authentic experience
Cons:
Tips for First-Timers in Barcelona
If you're visiting Barcelona for the first time, here are my travel tips that'll make visiting the Catalonian capital much easier (i.e. things that I wish I had known the first time around):
Hotel booking details
When booking your Barcelona hotel, I'd recommend checking out a few different booking sites before completing your booking. While the hotel's main website is always worth checking out, you may find a better deal on the likes of Booking.com, Agoda, and Trivago (especially last minute!).
Transportation
If you're in one of the Central Barcelona neighborhoods, I can't recommend walking enough. While it may take you upwards of half an hour to reach certain destinations, walking allows you to admire all of the best architectural wonders that the city has to offer.
If walking isn't a good option for you, I'd recommend sticking with the metro. There are 165 metro stations spread evenly across the city, with 8 lines that can take you pretty much anywhere you'd want to go.
Safety Tips
I don't personally believe Barcelona to be any more dangerous than any other major European city. I wouldn't say there's anything in particular you have to do that you wouldn't do anywhere else. Keep your personal belongings in a safe pocket or bag at all times, both on the street and in the metro.
Cultural Etiquettes
Generally, Catalans are very open-minded people and will embrace tourists positively. There isn't really any major cultural etiquette that you'll definitely have to respect. However, there are some things I'd recommend, including the following:
Don't worry too much about tipping. You can tip if you think the service was particularly excellent, but you don't have to do it out of habit (the locals don't tip).
Don't smoke at bus stops or train stations. You should really be respecting this rule already!
Greet people and say goodbye whenever you enter a shop or premises. In Catalan, "Hola" or "Bon Dia" should be used for "hello", and "Adéu" should be used for "goodbye".
Acknowledge people when they enter the lift. The same rules apply as above.
Money-Saving Tips
To keep your trip relatively cheap, follow these Barcelona travel tips:
Buy a T-casual travel card. Instead of buying lots of individual metro tickets, you should buy a money-saving T-casual card. This costs you €11.35 ($12.10) and allows you to make 10 trips. A single metro ticket, on the other hand, costs you €2.40 ($2.60).
Admire Sagrada Familia from the outside. Like most major tourist destinations, you've got to ask yourself: is it really worth spending money to enter the Sagrada Familia? You can stand outside and admire the feat of architecture for free!
Walk. The best times I've spent in Barcelona have involved walking aimlessly through its many fascinating neighborhoods. During the day, it's totally safe to walk through this city yourself, but it would be made more fun with a friend in tow.
Conclusion
The best hotels in Barcelona can be found in the city's main tourist hubs: the Gothic Quarter, La Rambla, and El Born. However, you can experience a more authentic side of the city in Barcelona's outer limits: Sant Andreu, Horta-Guinardó, and Sarrià-Sant Gervasi to name a few!
Frequently Asked Question
What is the safest area to stay in Barcelona?
The safest and best area to stay in Barcelona is Example. Poblenou and Poble Sec are also considered safe. As with any city, the safest areas of Barcelona also tend to be the most expensive. La Rambla is the most popular area of the city, so can often attract pickpocketers and scammers looking to take advantage of tourists.
How many days is good to stay in Barcelona, Spain?
Barcelona is the ultimate European city break destination and demands at least three days to enjoy. Staying only 1-2 days would create too much of a scramble to get around all the destinations. You need between 3-7 days to see all the landmarks, explore different neighborhoods, and relax on the beaches.
Is 7 nights in Barcelona too much?
Barcelona and its surrounding landmarks can easily keep you occupied for a 7-day vacation, and potentially even longer. With plenty of neighborhoods to explore, you could spend 2 weeks wandering around the Catalonian capital and still happen upon plenty of hidden gems.
What is the most walkable part of Barcelona?
The most walkable part of Barcelona is definitely Ciutat Vella, which is also known as District 1. Cituat Vella is the collective name for the neighborhoods that make up the old city, which includes the Gothic Quarter. The winding streets are endlessly fascinating, making each stroll exciting and memorable.
Is it good to stay in La Rambla Barcelona?
La Rambla is great for tourists as it features plenty of shops, tourist attractions, and hotels. However, it's not a great area to stay in if you want an authentic Catalonian experience. You'll need to venture to another neighborhood if you want to sample authentic local delicacies.