Best Time to Visit Barcelona
Nadia Podrabinek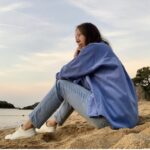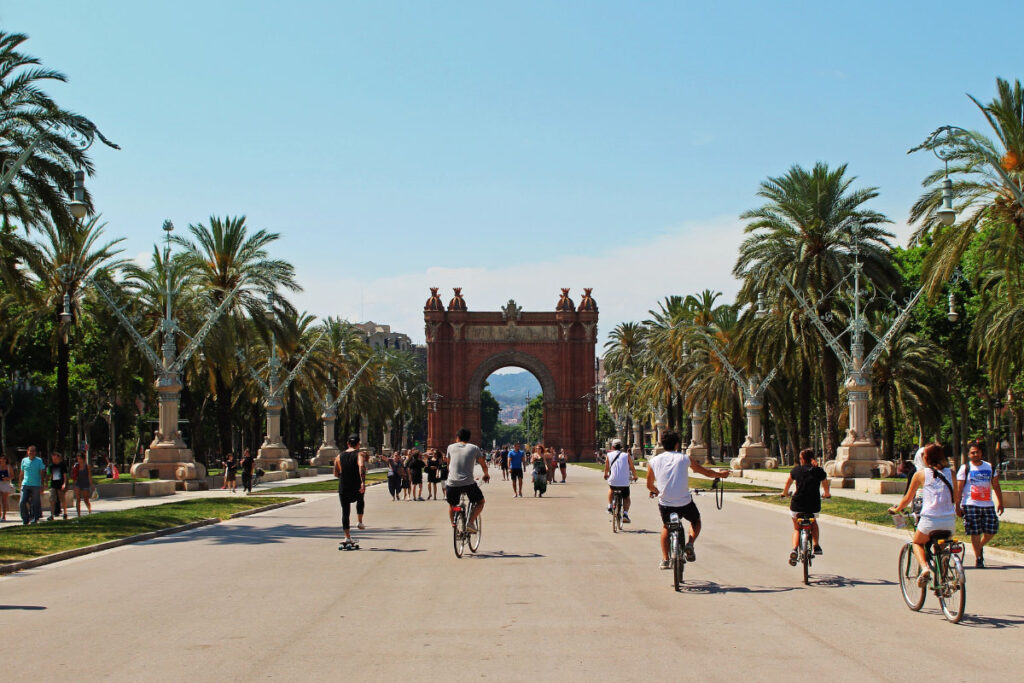 Barcelona is a magical city that radiates energy and life. With distinctive architecture, beautiful beaches, and colorful festivals, it's no wonder it's one of the biggest tourist-attracting cities in the world.
Naturally, you want to pick the right time to take your trip so you can enjoy it to the max. After all, what's the point of traveling in the summer if you dislike hot weather?
So, what's the best time to visit Barcelona? There's no correct answer here, as it depends on several factors, like your weather preferences, tolerance for crowded spaces, the activities you enjoy, etc.
That said, I'll show you what Barcelona has to offer throughout the year so you can decide what the best time to visit this city is.
---
Key Takeaways
The best time to visit Barcelona is in the spring.
If you're a music freak, Barcelona offers various music festivals in the summer.
Be wary of pickpockets at tourist attraction sites.
If you're not into music festivals, you can still enjoy the city's spiritual celebrations.
Barcelona is the perfect city to experience Christmas.
---
Your Favorite Season
The city's weather can make or break your trip. Ideally, you want to choose a season that strikes the right balance for you.
So, how does Barcelona's weather change throughout the different seasons? Let's find out!
Winter
If you're into extreme cold, Barcelona may not be for you. Yes, the temperature starts to cool down, but it averages to about 12-15℃ (53.6-59℉) during the day and 5-9℃ (41-48.2℉) at night. You can still get sunny days Even in January, the coldest month of the year.
So, if you're looking for a breezy winter with moderate, chilly weather, Barcelona is the city for you.
Spring
Spring is probably the best season to visit Barcelona in. The weather is perfect, striking the right balance between warmth and coolness. During the day, you can expect an average of 12℃ (53.6℉) and 23℃ (73.4℉) during the night.
It's the best time to go out and explore the city, with all of its cultural glory. Make sure to pack comfortable clothes, maybe a couple of warm jackets, and you'll be ready to go.
Summer
Barcelona is muy caliente (very hot!) during the summer. With an average temperature of 20-29℃ (68-84.2℉), combined with high humidity, you get to experience summer with all its bells and whistles.
If you want to go to the beach and get a good (maybe too good) sunbath, Barcelona won't disappoint.
If, on the other hand, you're not into excessive heat and sweating too much, you should choose a colder season.
Autumn
With an average temperature of 18℃ (64.4℉), Barcelona is a delight in autumn. While you get rid of the excessive heat of the summer, you still get warm weather with a cool breeze.
If you like art, you'll appreciate how leaves fall on the ground, giving the city unique aesthetics.
With a light jacket, streets decorated with colorful leaves, and a knack for strolling, Barcelona's autumn has a lot to offer.
Your Crowd Tolerance and Budget
While Barcelona attracts tourists all year long, some seasons are more crowded than others. If you have a low tolerance for crowded spaces, you might want to avoid specific months.
High Season
High season refers to the most crowded time in Barcelona. That's usually between the end of May and the beginning of September.
As the end of spring and the beginning of summer, this is the time when people like to travel. So, keep in mind that's when tourist attraction sites will be most crowded, especially in a city like Barcelona with its beautiful beaches.
If you're ok with giving up a trip to the beach during peak summer, avoid Barcelona in these months.
Naturally, the high season is also the most expensive time to visit the city. Tickets will be more expensive, you'll have a harder time making hotel reservations, and you'll wait longer in lines.
One thing you want to stay wary of if you visit Barcelona during the high season is pickpockets. Yes, unfortunately, Barcelona is filled with them. I wouldn't be surprised if it had been the one to invent the concept of pickpocketing.
So, always stay on your toes in crowded spaces, especially in tourist attraction sites, as they usually target tourists.
Helpful tips If you're in a crowded place, swing your backpack to your front side. That'll make it a more difficult target. Refrain from putting anything in your jacket's pockets unless they have a zipper, or you'll keep your hands in these pockets. 
Shoulder Season
Shoulder season would be more convenient if you're on a budget.
Unlike the high season, Barcelona has two shoulder seasons. The first is between March and the end of April, and the second is between September and October.
The best part about shoulder season is that it combines affordability and convenience. You get to experience the pleasant weather of Barcelona, with less crowded streets.
With fewer tourists traveling to Barcelona at that time, your trip will be less expensive. You can get tickets and make hotel reservations for more affordable prices.
Low Season
As the least tourist-attracting time, the low season is the perfect time for a trip to Barcelona. That's if you don't mind the cold.
As the temperature starts dropping, some of the city's most prominent features become less available. You can't go to the beach unless you're one of those people who like going to the beach when it's cold. If that's the case, you're in luck.
So, from November to early March, you'll notice that the streets are emptier, and everything will be cheaper.
So, if you like winter and don't mind skipping Barcelona's summer activities, this is the ideal time for you.
The Activities You Enjoy
By now, you can tell that every season will give you a different experience. Not only are some activities more suited to specific seasons, but some events are exclusive to specific seasons.
So, you should know the ideal time to do your favorite activities.
1. Neighborhood Festivals
As a culturally rich city, Barcelonians use festivals to celebrate different aspects of their culture. So, it's no wonder they hold a variety of festivals.
That said, they're not held all year long. Each season hosts a variety of different festivals.
Holi Festival of Colours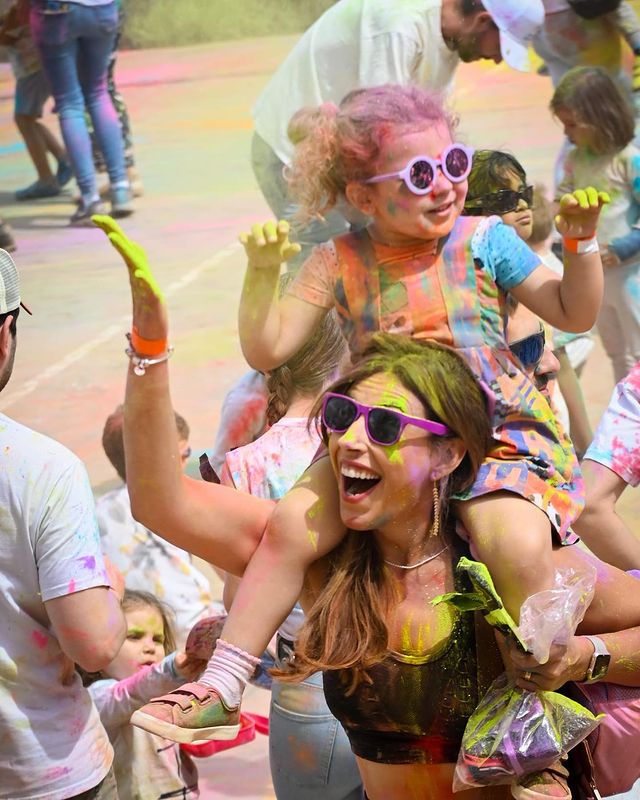 If you're into Indian movies, you probably know about this festival. It marks the beginning of spring with an outburst of vibrant colors. So, not only do you get great weather, but a spring trip to Barcelona will also give you the chance to experience this magical event.
Carnival
Carnival is a festival where everyone lets loose with music, parades, and fireworks before Lent, a period of strict fasting and praying.
If you're interested, make sure to book your trip during the winter, as that's when the festival is held.
La Festa Major de Gràcia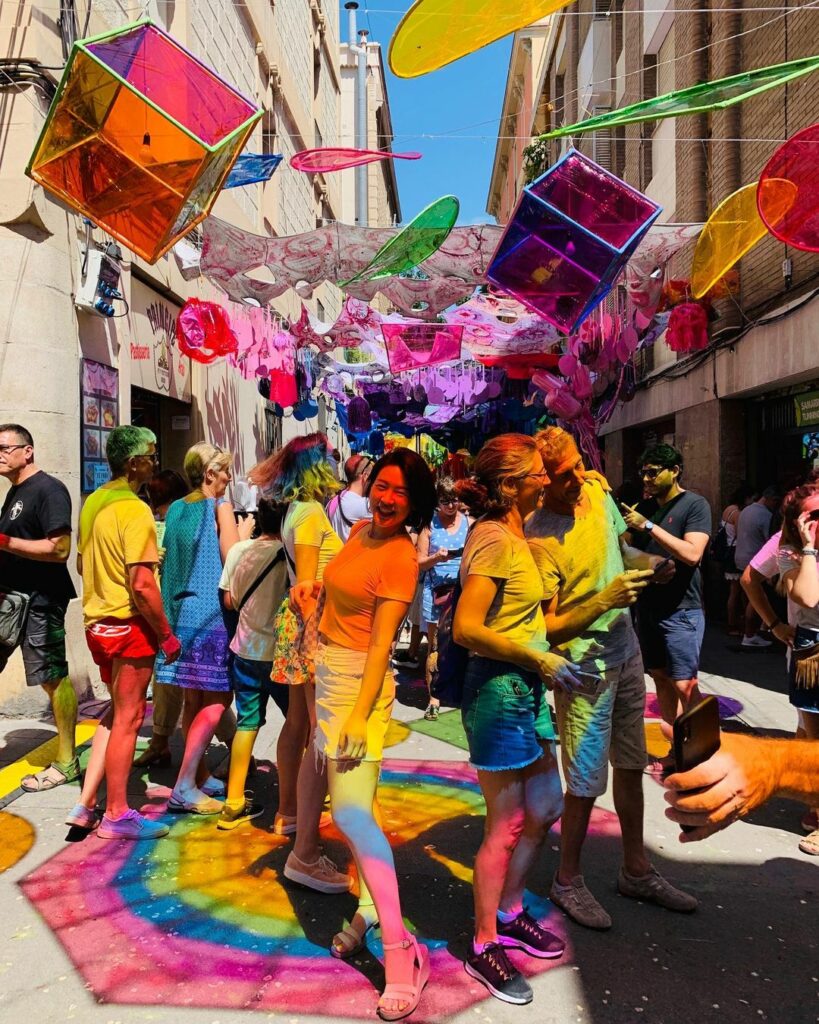 This is a summer festival where the streets are decorated with beautiful lights and colorful strips. There's music, dancing, and food. Whatever you desire from a festival, La Festa de Garcia will deliver it.
2. Sightseeing
You won't get bored exploring Barcelona. With authentic architecture, gorgeous museums, and decorated streets, it offers unique aesthetics unmatched by any other city.
Museums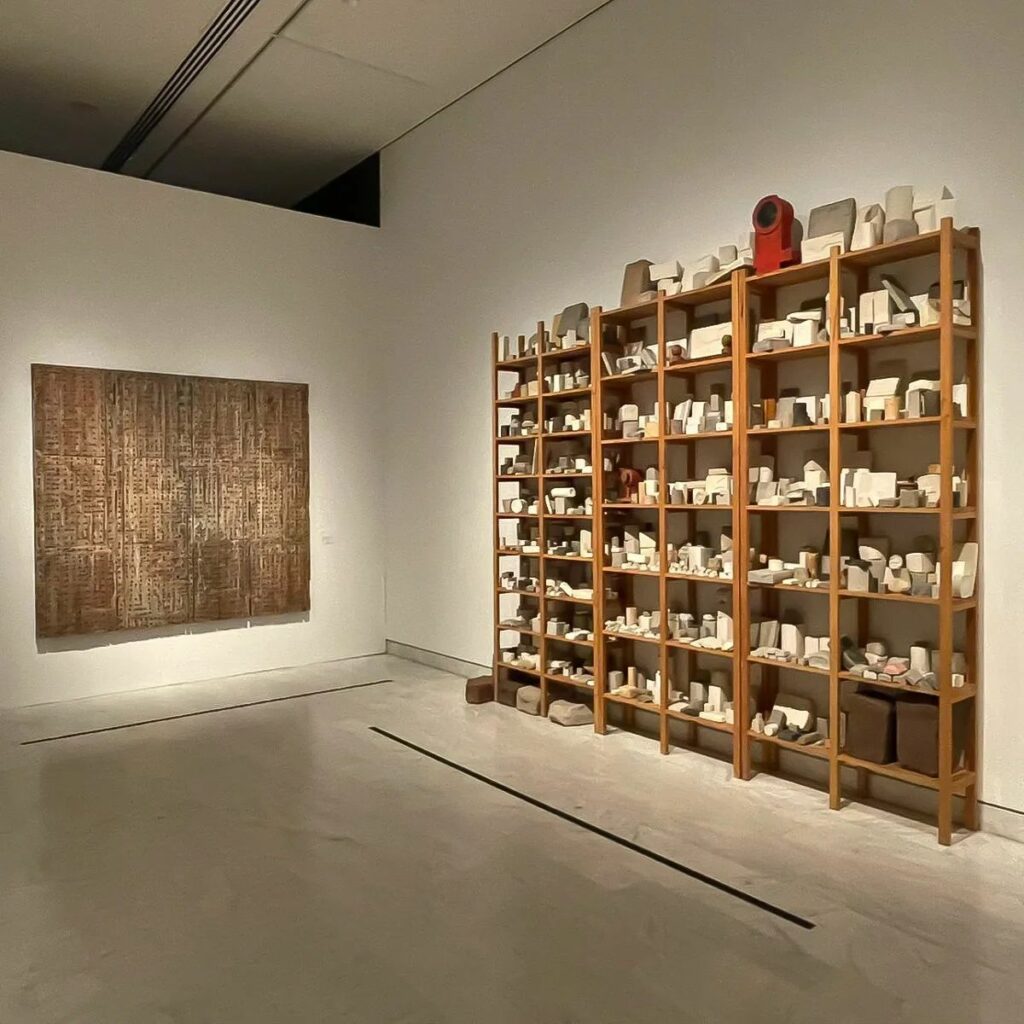 Luckily, museums are available all year long. However, some activities are exclusive to specific parts of the year. For example, if you're interested in the works of Carmen Calvo, the famous visual artist, you want to visit the Picasso Museum from late spring to early autumn.
City Parks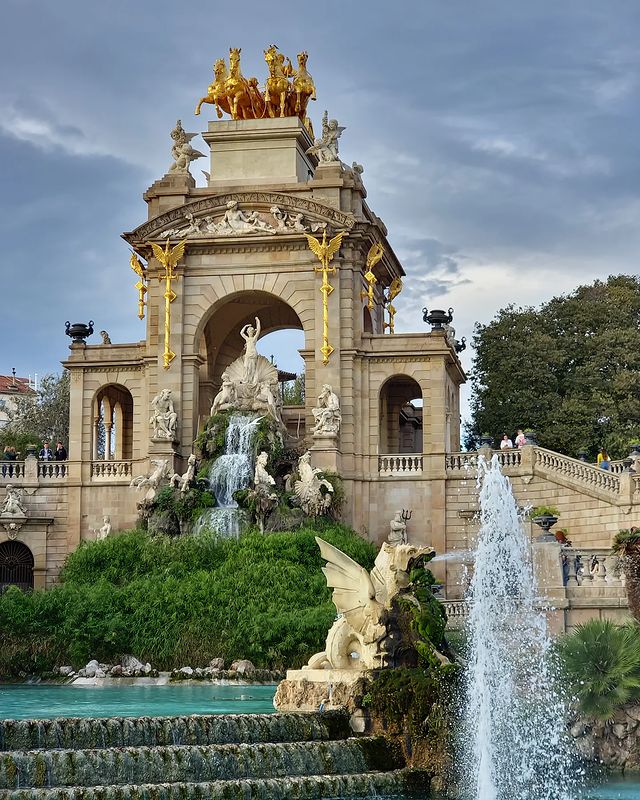 Spring is perfect for visiting city parks. You can start with Ciutadella Park. Not only does it offer beautiful greenery with spacious fields, but it also has a gorgeous fountain. You can also visit the park's zoo and take pictures next to the giant mammoth.
3. Swimming
If you're going on vacation, it's safe to assume that you want to go for a swim, especially in Barcelona. Trust me, the city has some of the most gorgeous beaches in the world.
If you don't enjoy crowded spaces, you can easily find a beach with fewer people. With laid-back vibes and various available services, few things capture the spirit of Barcelona like its beaches.
Unless you're a serial killer, you want to go in the summer. That's when you'll get the full beach experience.
If you're a pool person, you're going to enjoy the pools of Montjuic Hills. This is one of those exclusive activities I mentioned earlier, as the pools are only open during the summer. What makes the Montjuic Hills special?
Not only does it have a rich history, hosting the diving competitions of the 1992 Olympics, but it also has one of the most gorgeous views you can get in a pool.
4. Watching Movies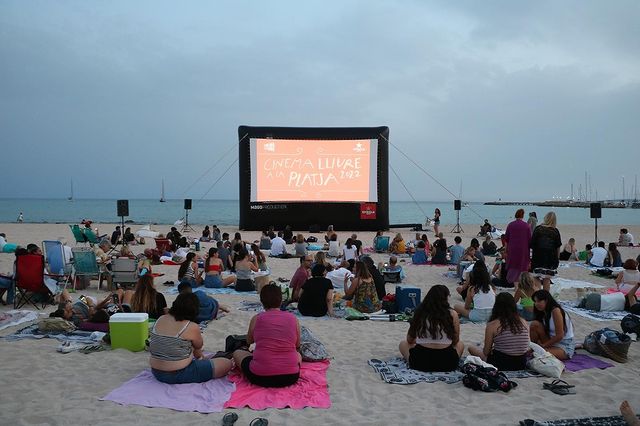 If you love movies, you're going to enjoy summer in Barcelona, as you get two of the most distinct movie events in Barcelona: Sala Montjuic and Cinema Lliure.
From June 30 to August 4, the top of Sala Montjuic hosts an open-air cinema. For movie freaks, this event is gold. It screens a variety of genres, from classic 50s and 70s movies to modern Oscar-winning motion pictures.
If that's not appealing enough, the event starts with a concert playing all kinds of music, from hip-hop to jazz to pop music.
You're welcome to bring your food, but you can also buy from the surrounding food trucks. The best part? The ticket is only €7.50 ($8.07) and €10.50 ($11.30) if you get a chair.
The only thing that can beat Sala Montjuic is watching movies at the beach. From June 30 to August 10, you can enjoy Cinema Lliure's one-of-a-kind movie experience.
Cinema Lliure is all about supporting independent films. To make sure you enjoy the screening, they showcase films that have been part of popular movie festivals.
What sets Cinema Lliure apart from Sala Montjuic is that it aims to enrich the cinema culture. So, it doesn't just showcase a movie. It brings professionals to discuss these movies, giving people a glimpse of what filmmaking is like.
5. Attending Music Festivals
If you've never attended a music festival in Barcelona, you've missed out on a magical experience.
That said, a summer trip to Barcelona is enough to make up for that, as you'll be in time to attend some of the city's biggest music festivals.
The Primavera Sound Festival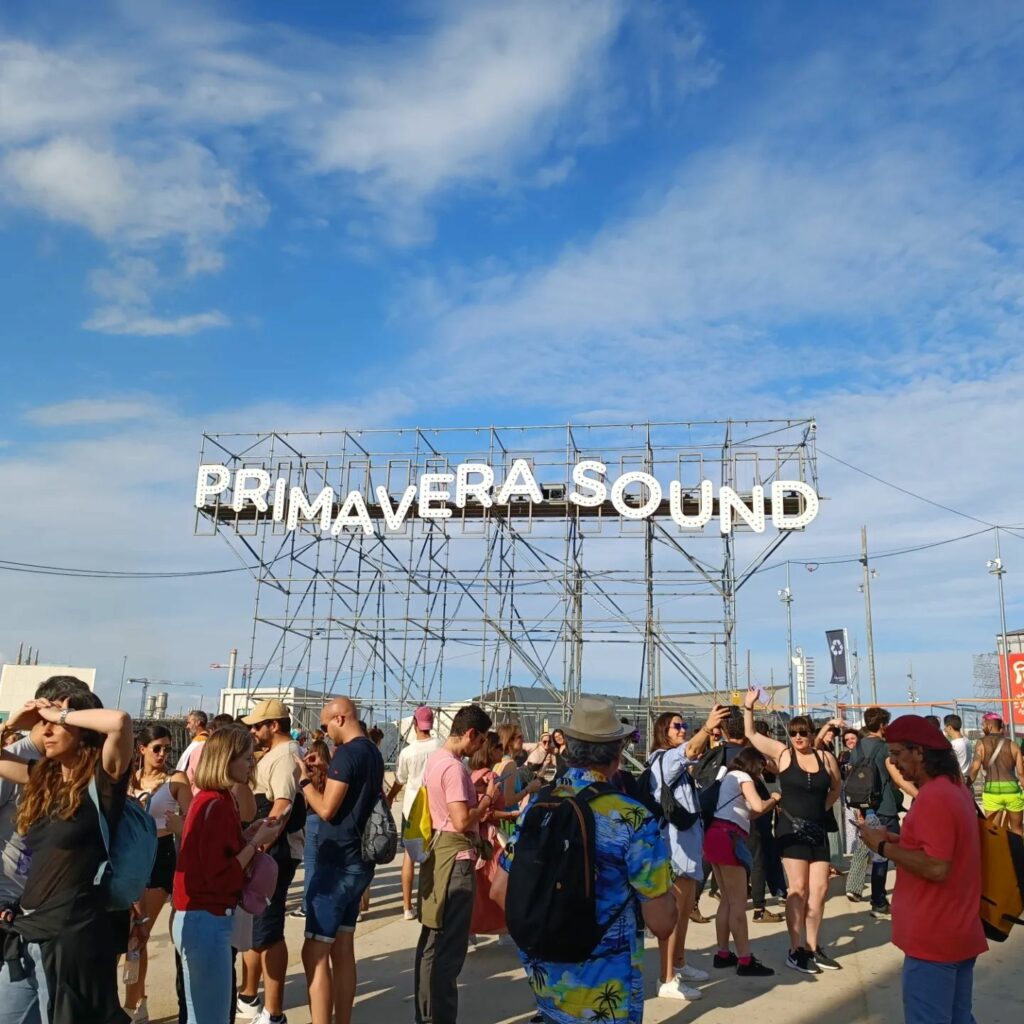 Gathering the biggest musicians from all over the world from June 1-4, the Primavera Sound offers an unforgettable music experience.
With electronic, hip-hop, and pop music, the festival appeals to all tastes. Additionally, the enormous stage, packed with thousands of people, reflects the grandeur of this event, making you feel like you're part of something big.
Sonar Music Festival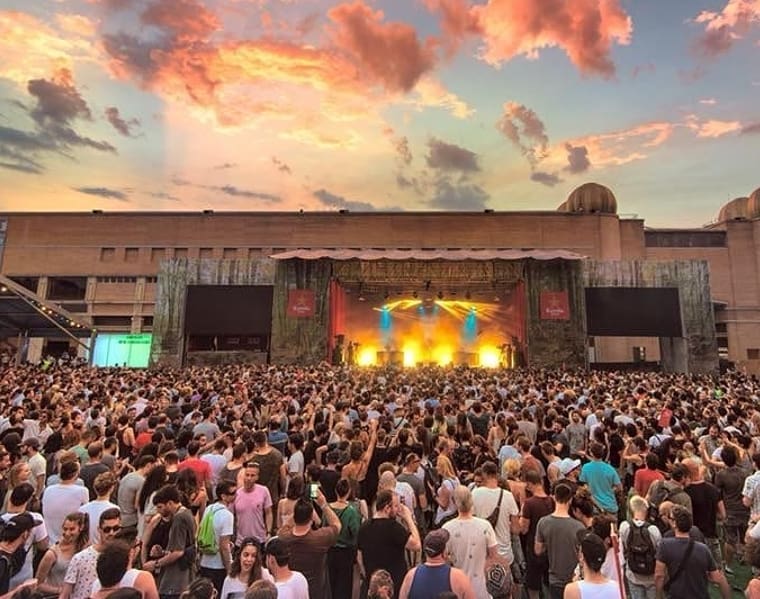 Even if you've missed the Primavera festival, your summer trip might still be worth it, as you can attend the Sonar festival that same month.
While it's not as musically diverse, the Sonar Festival packs as much of a punch as the Primavera Sound Festival.
What it lacks in diversity, it compensates for in creativity and pizzaz. Sonar Festival established itself as a leading event in electronic music, combining the artistry of music with cutting-edge technology.
So, not only is it a treat to the ears, the stunning visuals are a treat to the eyes.
Off Sonar
From June 15-17, the Poble Espanyol hosts some of the biggest dance music concerts, featuring big artists and labels for an unforgettable experience.
Gran Festival Flamenco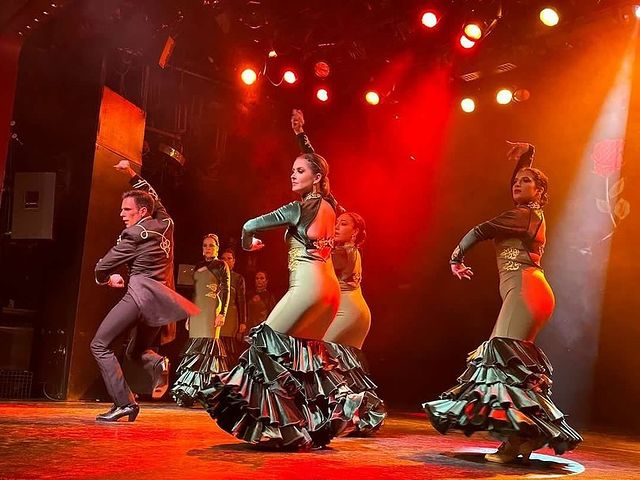 While it's not a summer-exclusive festival, most of its shows are held during the summer from late June to late July. Gran Festival Flamenco offers two unique shows: Carmen, Carmen, Carmen and Vivir Flamenco.
As the name suggests, Carmen's show pays tribute to the great Carmen Amaya, one of the most influential flamenco dancers in the world, featuring young, aspiring dancers.
Vivir Flamenco tells various stories with different themes, from the gypsies' journey in Spain to the 15th-century black clouds.
6. Spiritual Celebrations
It's not all music and movie festivals. There's a place for everyone in Barcelona. Throughout the year, different seasons have different religious celebrations. If you're interested, you can time your trip depending on which event you want to attend.
L'Ou Com Balla
If you visit the city in June, you'll be in time to witness L'ou com balla ( the dancing egg), a ritual that celebrates the body of Christ.
With eggs, water, and flowers, people still argue about the symbolic meaning behind this tradition. For some, it represents the unstoppable passage of time. To others, the three elements represent the beauty of simplicity.
Regardless of its meaning, the soothing aesthetics and bouncing eggs will have a spiritual impact on you.
St. John the Baptist's Feast Day
Throughout the 23rd and 24th of June, you're in for one of the most exciting events of the year. As the shortest night of the year, Barcelonians celebrate the birth of John the Baptist, tied with the summer solstice, by staying up all night.
The one recurring theme you'll notice in this celebration is fire. As the symbol of the sun, people celebrate this day with a lot of fire, whether it's a bonfire or colorful fireworks.
Helpful tip If you want to get the most enjoyment out of that day, you should go to the beach. Not only will you get fire celebrations, but you'll also have a music concert that goes on until 4 am.
7. Experiencing Christmas Atmosphere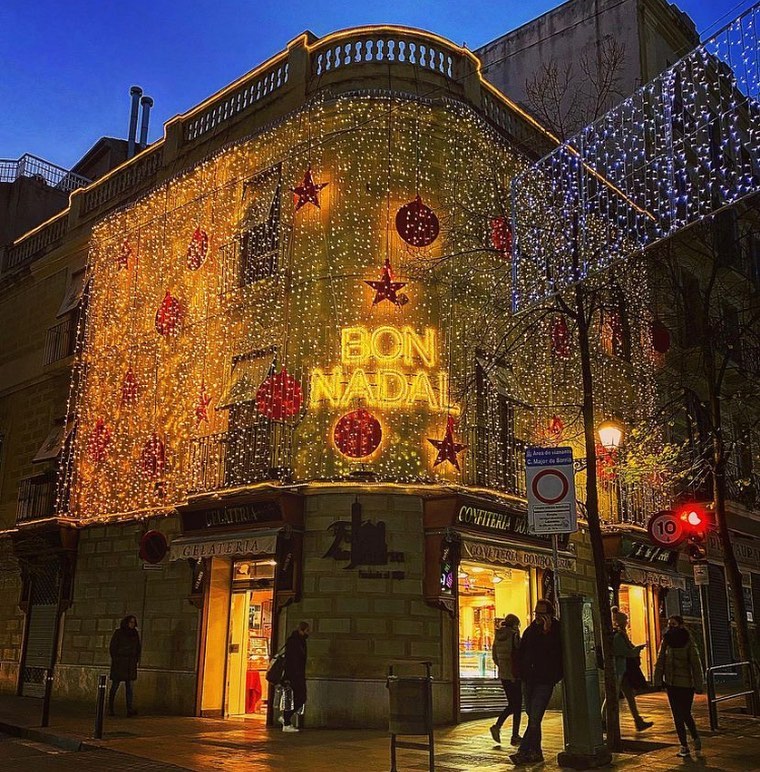 Few cities capture the spirit of Christmas like Barcelona. With the streets decorated with vibrant, colorful lights, the city looks incredible.
Helpful tip If you enjoy the lights, you can ride the Barcelona Christmas tour. It's a bus that will drive you around the city to see the different patterns of lights on every street.
If you're there in December, you can visit the Santa Lucia Christmas market. It's one of the oldest markets in Barcelona. You can get all the necessary decorations to celebrate Christmas the right way.
While you're in Santa Lucia, you can participate in the Caga Tio. It's a famous Catalan Christmas tradition where kids feed a log with a painted face all kinds of food from the 8th to the 24th of December. Then, the kids grab a stick and beat the food out of the log, making it poop whatever it was stuffed.
Frequently Asked Questions
Now that you're all set to make the trip of a lifetime, here are some frequently asked questions that might give you a better picture of the city.
When is the best time to visit Barcelona?
It depends on your budget, the activities you like to do, and the weather you enjoy. Research what every season offers and time your trip to whatever piques your interest.
Do locals hate tourists? What is this "Tourists go home" thing about?
Barcelonians don't hate tourists per se. While the city's charming beauty attracts tourists by default, the over-fluctuation of tourists leads to overcrowding and absorption of the city's resources. It makes things hard for the locals.
However, only a minority of locals have adopted this attitude. As long as you're responsible and attentive, you won't have to worry about a thing.
What is the worst time to visit Barcelona?
The answer is the same as the best time to visit the city. If you want to go to the beach, going in the winter would be a bad idea.
If you have excessive heat and sweat, avoid Barcelona in the summer.
What are the best day trips from Barcelona?
By far, Sitges is one of the most famous destinations for day trips in Catalonia. Similar to Barcelona, it has beautiful beaches, authentic architecture, and great nightlife.
If you want a historically-rich trip, Tarragona might be a good option, as it has various Roman ruins throughout the city.
Final Thoughts
So, if you want to decide what the best time to visit Barcelona is, now you know how. It all comes down to personal preference: How much you tolerate crowded space, budget, preferred weather, etc.
You won't be disappointed whichever season you choose, as they all have something to offer. From neighborhood festivals and city parks to spiritual celebrations and cinemas, Barcelona is a delight all year long.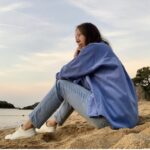 Hello, my name is Nadia.
I usually write about traveling (there are so many places to fit all the lifestyles), relocation (finding a job overseas or moving without losing an income), and living in a foreign country (adapting to a different culture and mentality). Follow me on Twitter, Facebook, Instagram, or LinkedIn!
This post might include some affiliate links. If you make a purchase through these links, I may earn a small commission at no additional cost to you. I appreciate it when you use my links to make purchases.