11 Best Seafood Restaurants in Barcelona in 2023
Nadia Podrabinek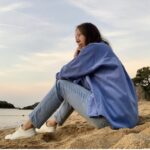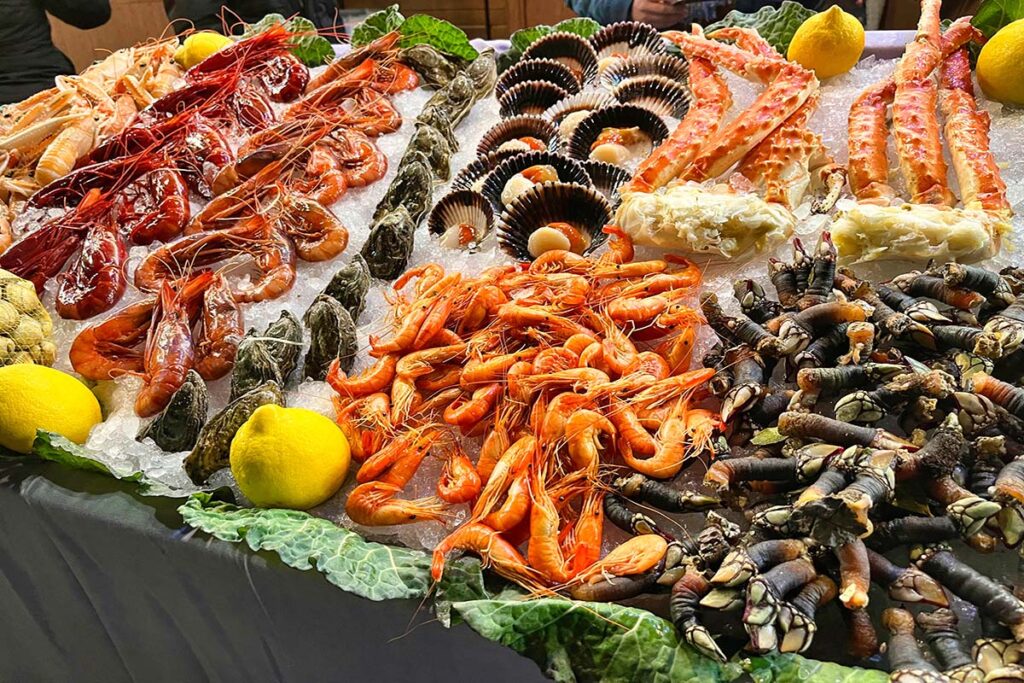 Attention, seafood enthusiasts! Brace yourself for a memorable gastronomic adventure as you wander the charming streets of Barcelona, where the alluring scent of the sea awaits. In 2023, this bustling seaside metropolis is home to a wide variety of mouthwatering seafood options.
Explore the city's culinary scene and discover the 11 best seafood restaurants in Barcelona in 2023, where the combination of ingredients creates a gastronomic symphony. Get ready for an exciting journey full of delicious seafood, new culinary creations, and the mesmerizing allure of Barcelona's seaside setting.
---
Key takeaways
Surprisingly, most seafood restaurants along the beach are quite decent, so you shouldn't worry too much about the quality.
Avoid tourist traps like restaurants found on La Rambla street.
My favorite ones are La Paradeta (as you enter, a selection of seafood is displayed for you to choose from), Xiroi Ca la Nuri, L'escribà (the seafood paella is gorgeous!), Platja Ca la Nuri, or Chiringuito Las Sardinitas (for the seaview!)
---
Best Seafood Restaurants in Barcelona Map
Is seafood healthy?
Yes! It is essential in many ways
For example, Omega-3 fatty acids, essential nutrients, are predominantly found in seafood. If you are not eating seafood, you would need to consume α-linolenic acid (found in some plant-based foods) to compensate.
Shellfish, for instance, can offer 400% of the daily requirement of Vitamin B12 in a 150-calorie serving, a nutrient vegans often need to supplement as it's typically absent in plant-based foods. The preference is for whole foods like seafood over supplements as they provide a multitude of nutrients.
Additionally, seafood is an excellent protein source, with some varieties being mostly protein. Contrarily, the primary vegan protein source is tofu. The author anticipates challenges to this point regarding protein sources.
There is even more to that! A study published in the medical journal of the American Academy of Neurology indicates that healthy individuals under the age of 75, who consume two or more servings of fish per week, including salmon, tuna, and sardines, may have a lower risk of developing vascular brain disease later in life. This disease affects the blood flow and vessels in the brain.
Now let's get back to the main topic 🙂
What are Spain's Most Popular Seafood Dishes?
Paella de Mariscos
Gambas al Ajillo
Escabeche de Pescado
Seafood-oriented tapas
Barcelona-only Seafood Dishes:
Esqueixada [es-keh-shah-dah]. This delightful salad is a traditional Catalan dish that highlights the flavors of the sea.
Suquet de Peix [soo-ket deh pehsh]. A tasty and cozy fish stew, Suquet de Peix has its roots in the Catalan fishing villages.
Fideua [fee-deh-wah]. A Catalan dish, Fideua is similar to paella but uses short, thin noodles instead of rice.
Interesting fact Each year, Barcelona hosts the Seafood Expo. This event complements the seafood culture in Barcelona, adding another layer to the culinary treasures found in the city's seafood restaurants.
Best Seafood Restaurants in Barcelona
Bodega la Peninsular
5/5 rating from trip.com
https://www.instagram.com/bodegalapeninsular/
+34 932 21 40 89
It's time to sample Bodega la Peninsular's delicious menu. Enjoy a platter of their delicious seafood tapas, which include the best fish caught in the Mediterranean. Every taste, from the tender calamari to the meaty prawns, demonstrates the restaurant's dedication to excellence.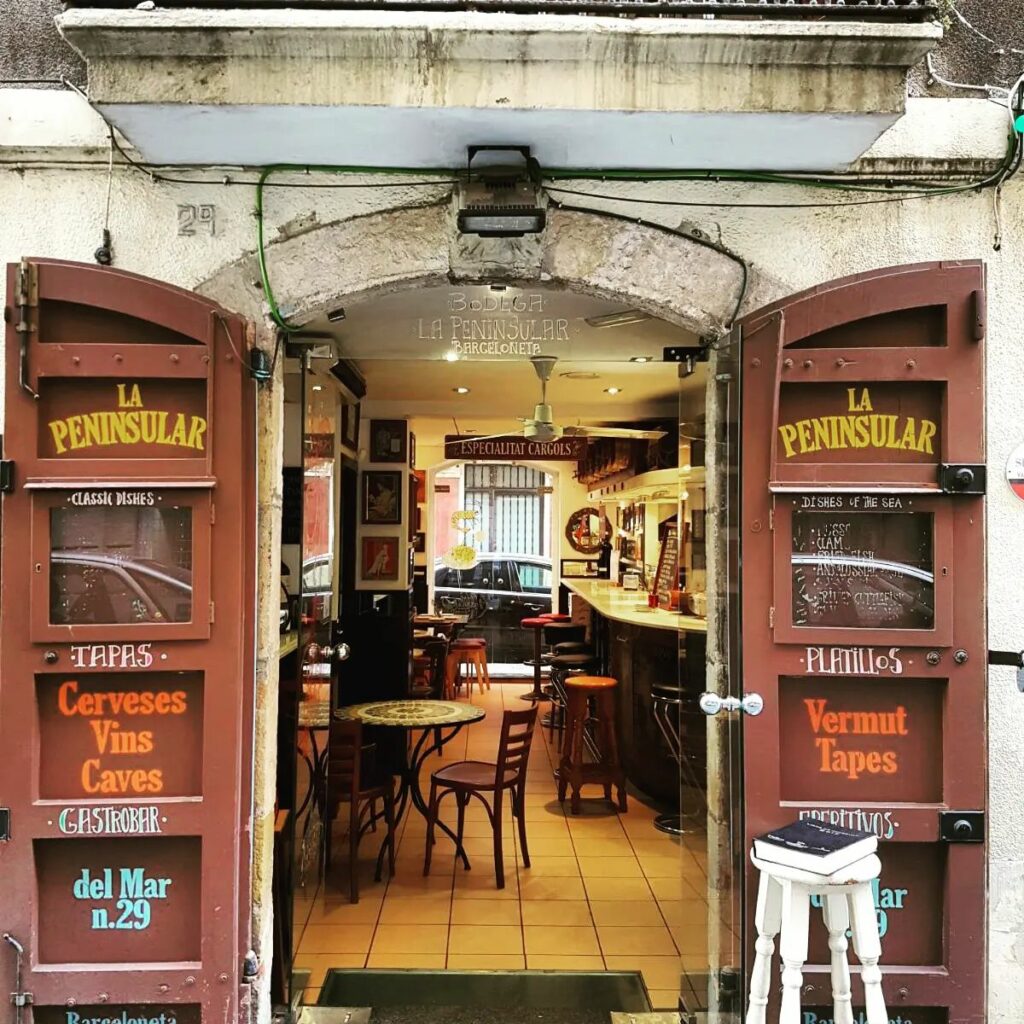 If you're looking for something heartier, try one of their classic Catalan recipes. Enjoy a juicy serving of charred octopus that's overflowing with flavor from the grill. You may also try their seafood paella, which has perfectly cooked fish and rice bursting with the taste of the sea.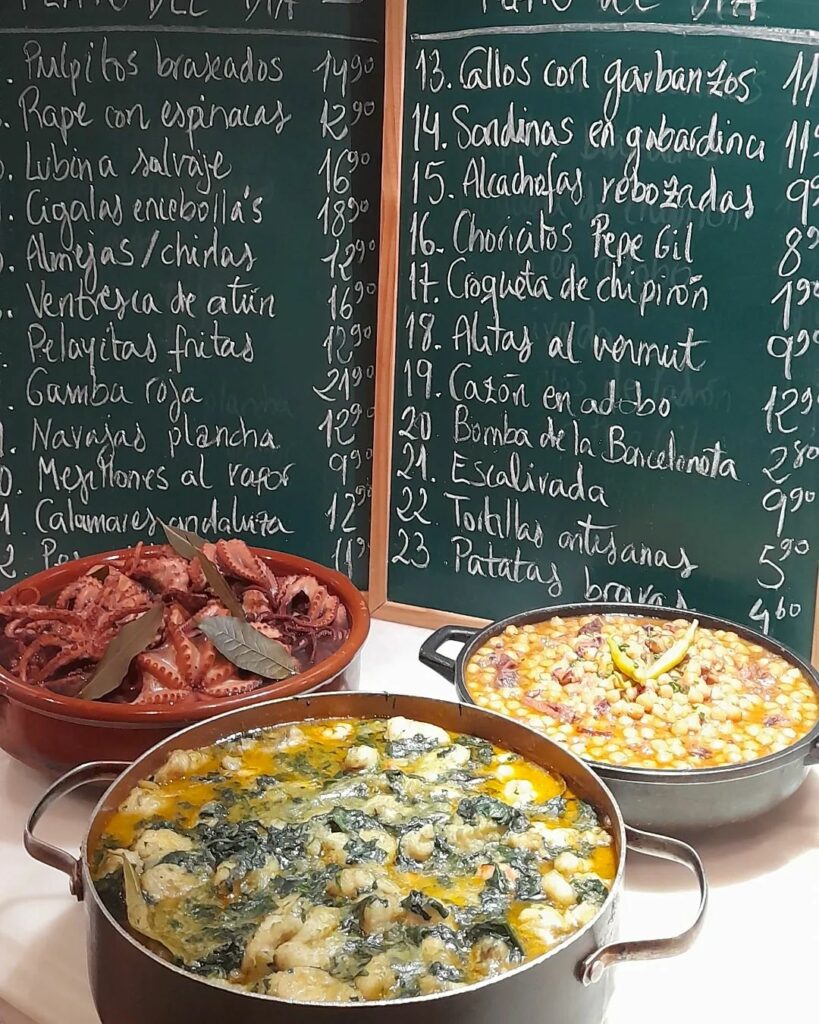 Tip The restaurant is closed every Monday and Tuesday. Dine in only, no delivery. 
Can Maño
8.2/10 rating from foursquare.com
https://www.instagram.com/can_mano/
+34 933 19 30 82
Prepare yourself for a seafood feast that will thrill your taste buds at Can Maño. Begin your gastronomic journey with their enticing sardines. These flavor bombs are masterfully prepared and cooked to perfection.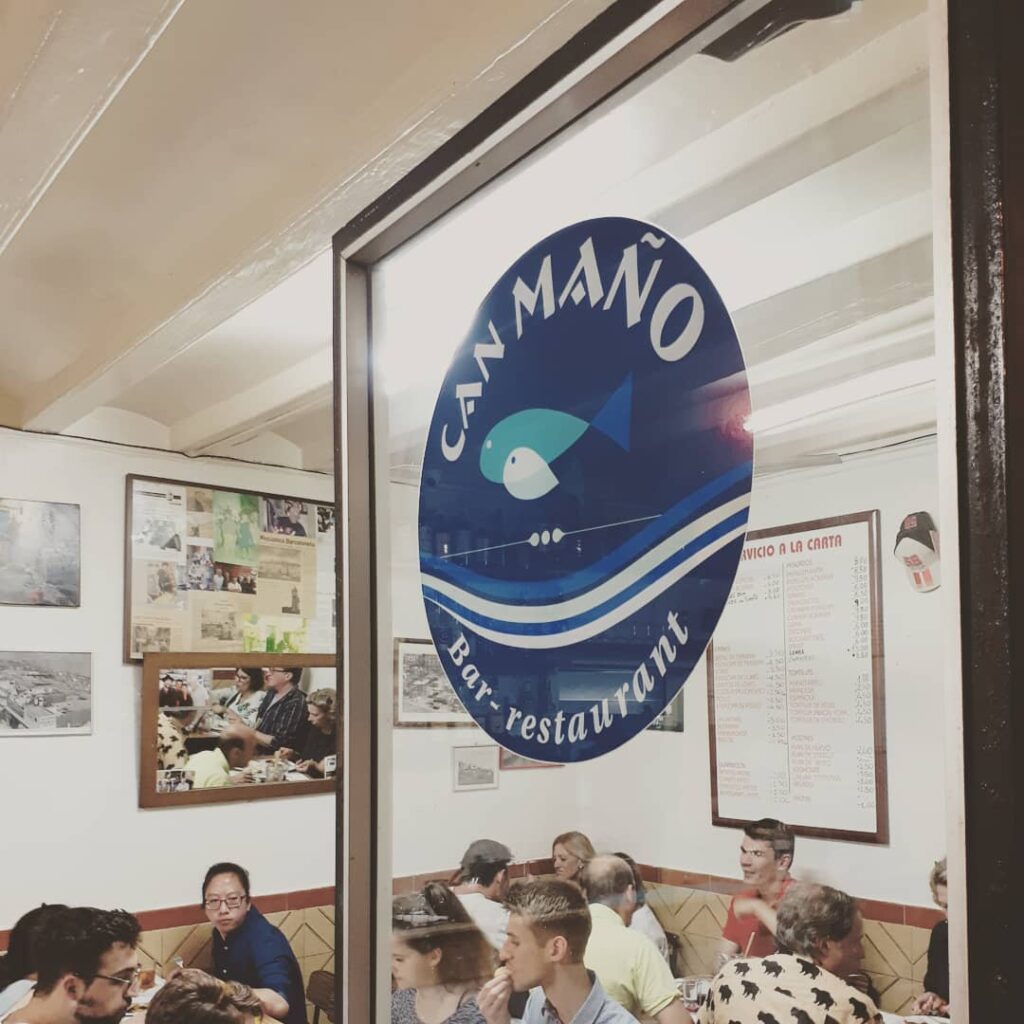 Their delicious fish filets come next. Can Maño combines the freshest fish of the day into delectable culinary masterpieces. Not to mention their mussels, which are a great delight for seafood fans. Can Maño only uses the best mussels, which are plump, soft, and brimming with flavor.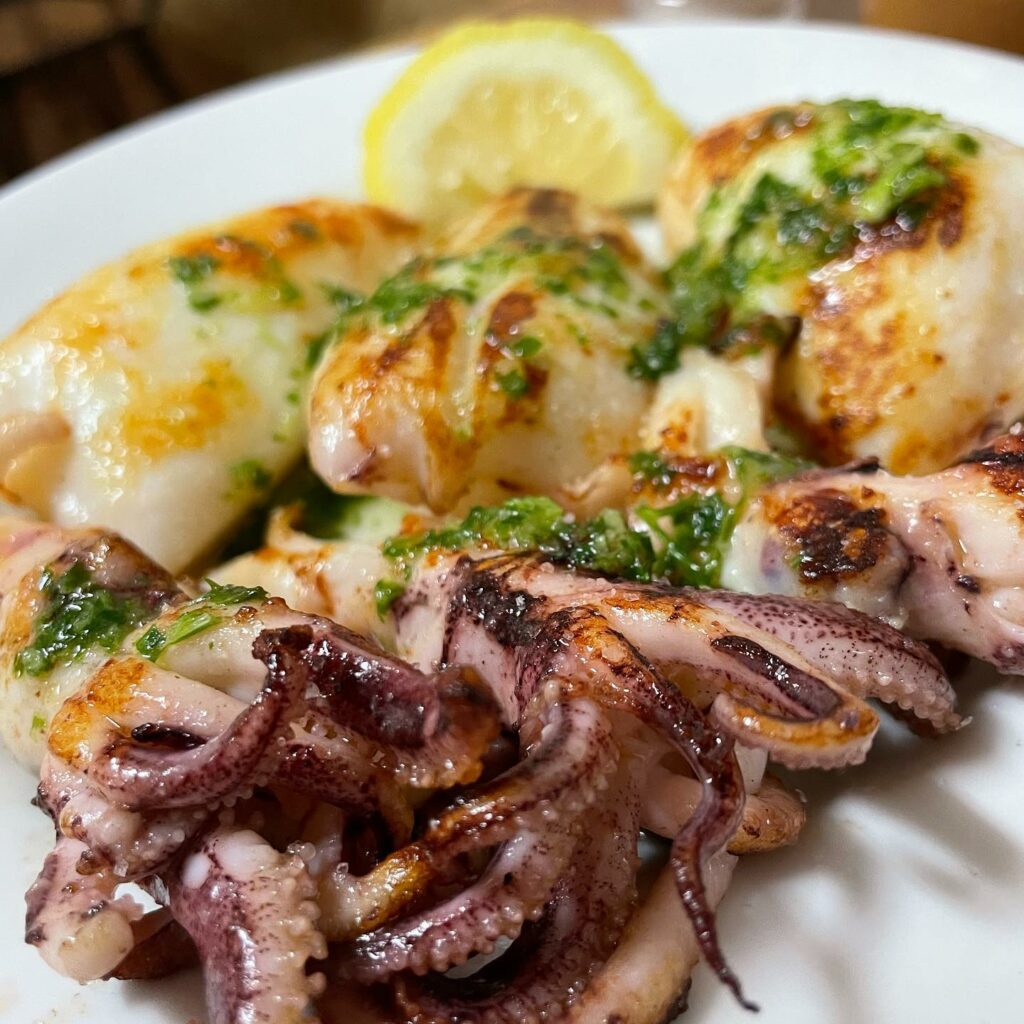 Tip The restaurant is closed every Sunday and Monday. Dine in only, no delivery. 
Open: 9-11 AM and 1-4 PM (Saturday, Tuesday, and Wednesday), 9-11 AM, 1-4 PM, and 8-11 PM (Thursday and Friday)
Carballeira
8.6/10 from Bcn Restaurantes
https://www.carballeira.com/en/
+34 933 10 10 06
First, you must try the Cod Loin a la Llauna. Enjoy tender cod meat that has been perfectly cooked and served in the traditional Llauna way. This traditional Catalan dish makes the most of the delicate tastes of cod by marinating it in olive oil, garlic, and fragrant herbs.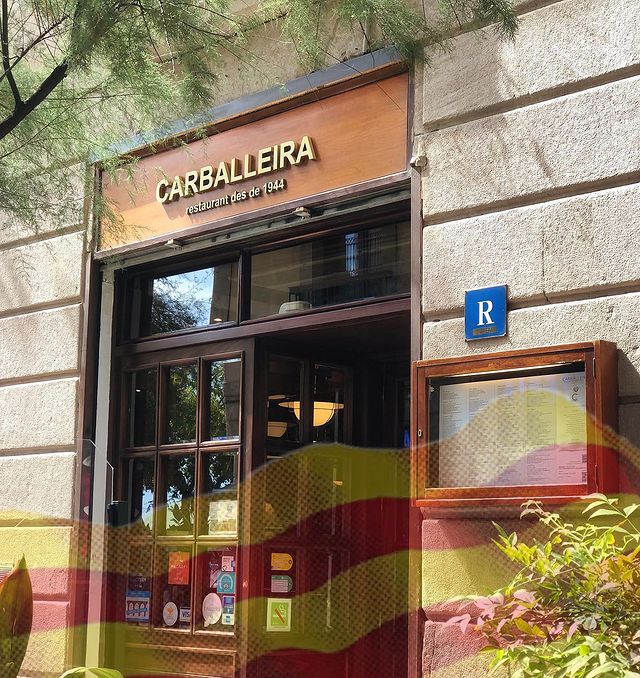 Next, try the Fabada Marinera, a twist on the popular Asturian fabada that uses fish and the Mediterranean Cañaillas, a tasty treat that shows off the sea's unique tastes. Cañaillas, which are also called sea snails, are carefully cleaned so that their sweet, delicate meat can be taken out.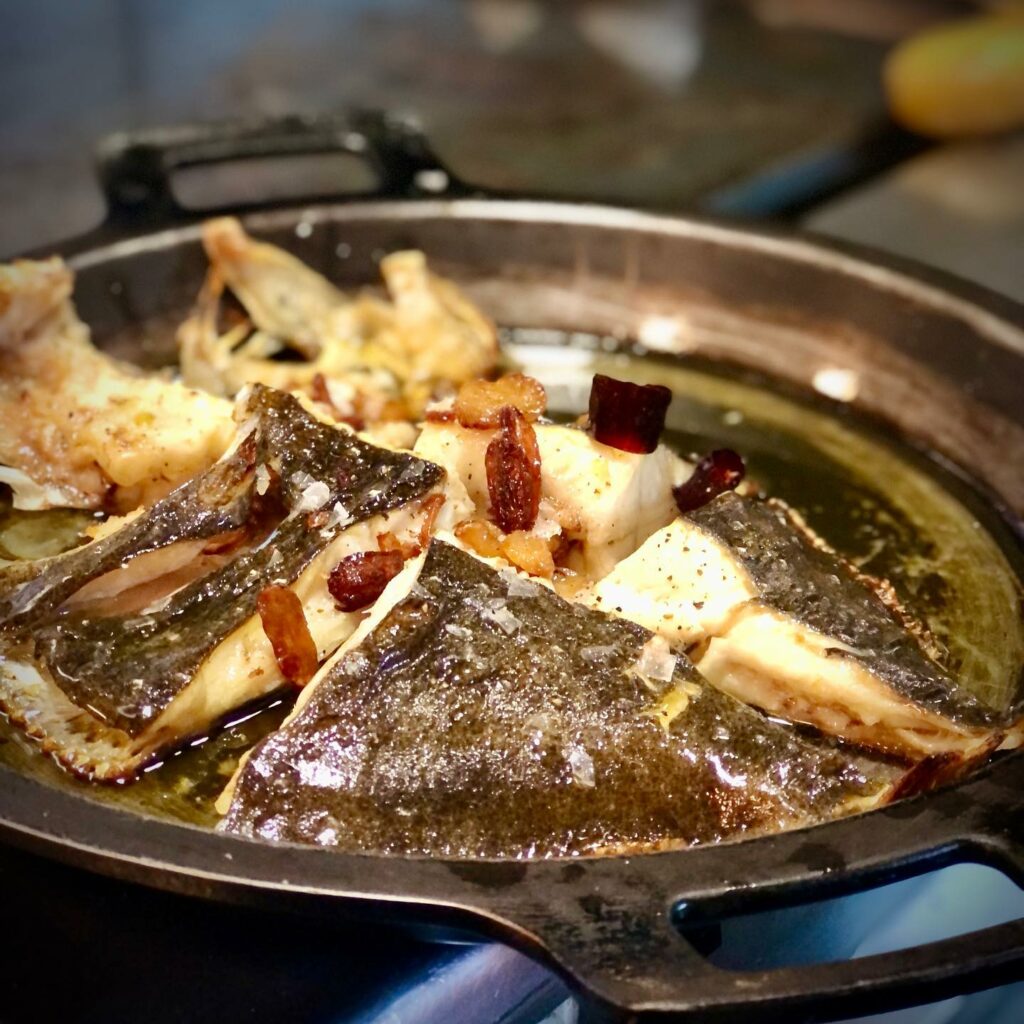 Open: 1 PM to 12 AM daily
Mont Bar
9/10 from Bcn Restaurantes
+34 933 23 95 90
The Stingray a la Beurre Blanc with Caviar's delicate and exquisite tastes will amaze you. The perfectly cooked, soft, and delicious stingray, topped with a rich beurre blanc sauce, will satisfy your palate as you take your first mouthful. The delicate fish is complemented by the rich, buttery sauce, which further elevates and indulges by using pricey caviar.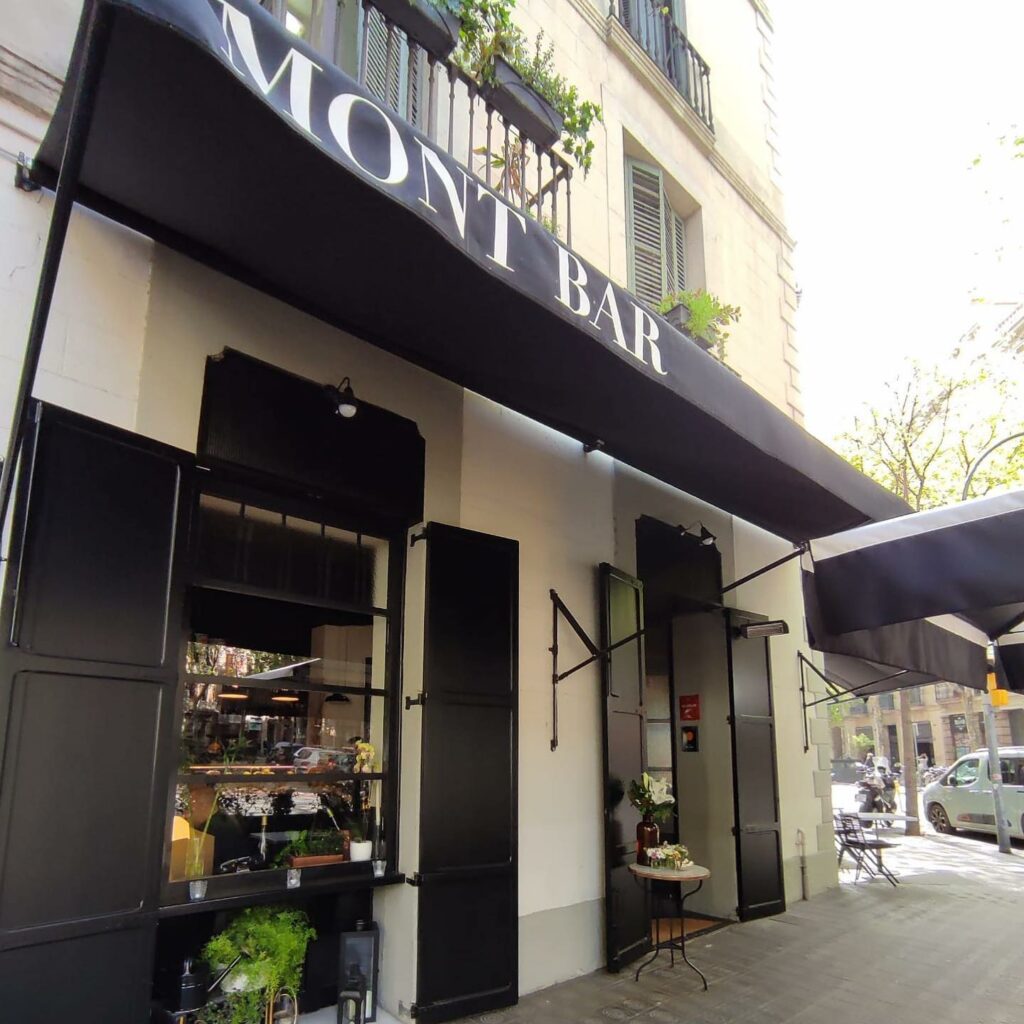 Then sample the Sea Cucumber Carbonara, a unique take on a well-known classic. By incorporating sea cucumber, a coveted component in Asian cuisine, with the conventional carbonara, Mont Bar Barcelona adopts a novel strategy.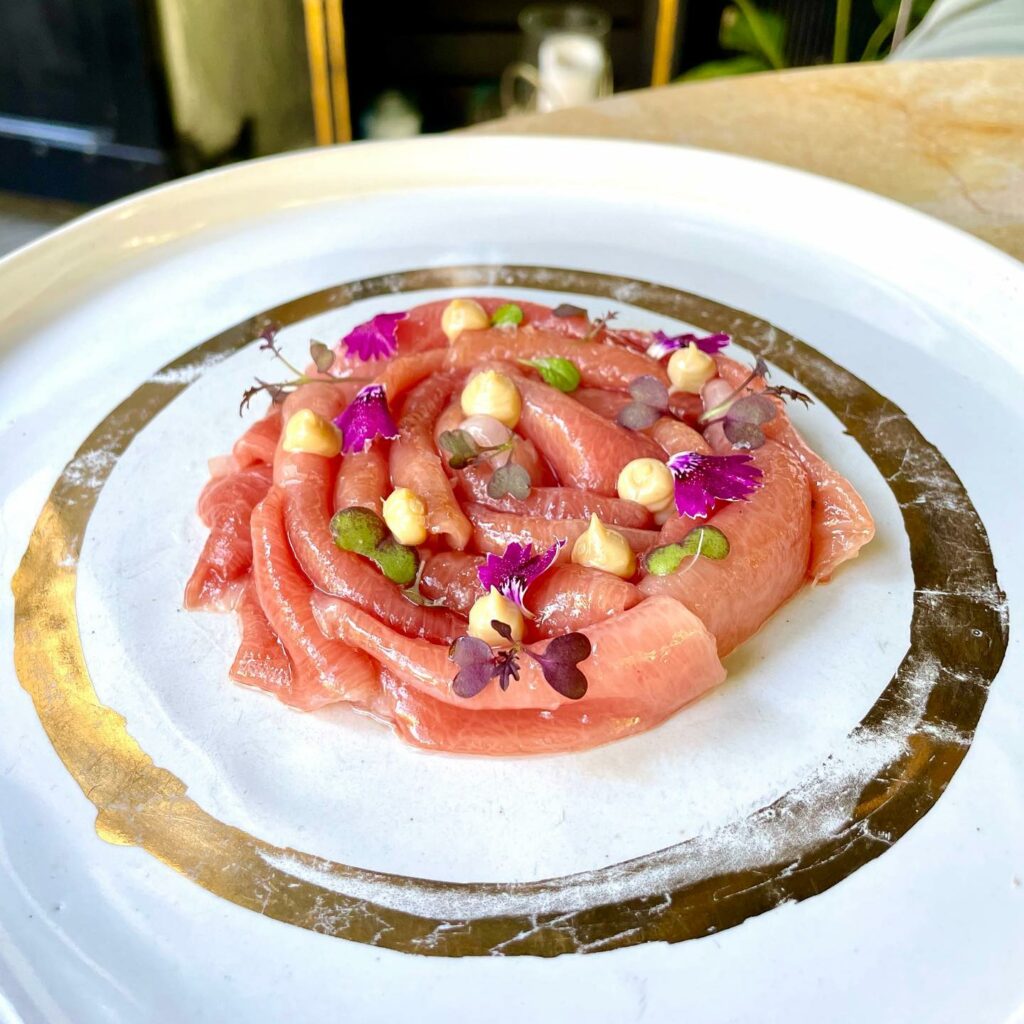 Tip The intimate location at MontBar has a limited capacity. Therefore, advance reservations are recommended. The restaurant is closed every Sunday and Monday. 
Open: 1-3 PM and 7:30-10 PM (Tuesday to Saturday)
Botafumeiro
9/10 from Bcn Restaurantes
+34 932 18 42 30
Get started with some Espardeñas a la Plancha. These sea cucumbers, or espardeas, roasted to perfection are a gourmet delight. The subtle taste of sea cucumber is elevated by the smokey char from the grill, making for a memorable dish.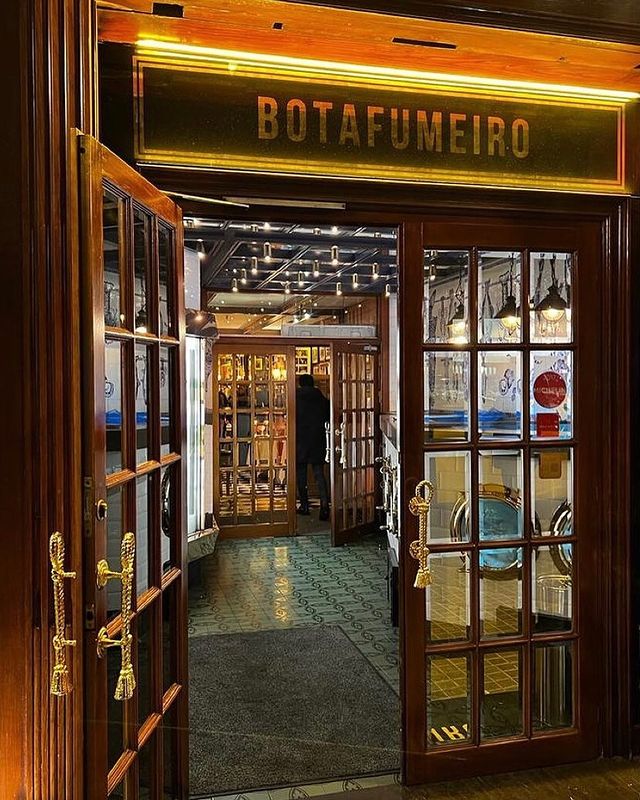 You should also try the live special clams (Almejas Especiales Vivas) that are a reflection of the restaurant's dedication to high-quality seafood. In order to retain their natural sweetness and brininess, these superb clams are served live.
Finally, treat yourself to the Patas de Cangrejo Real or king crab legs, which are prized for their juicy and luscious flesh. Every dish is a delectable treat, a reflection of the restaurant's commitment to quality.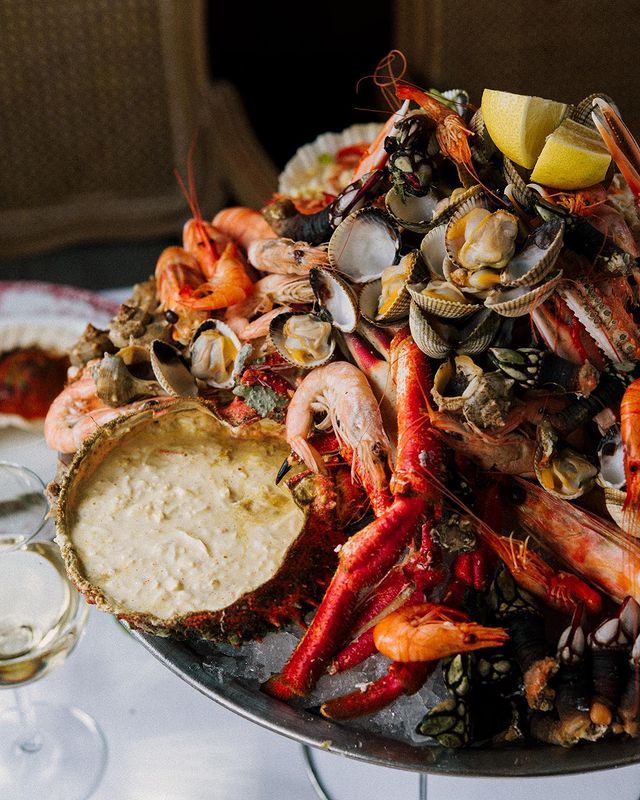 Tip The restaurant offers dine in and no-contact delivery.
Open: 12 PM to 1 AM daily
Estimar
8.9/10 from TheFork
https://www.restaurante-estimar.com/en-gb/home
+34 932 68 91 97
Start off with the Caballa Marinada el Salpicon con Vinagre de Jerez. The flavorful marinated mackerel is shown in this recipe together with a wonderful salpicon, a combination of finely chopped vegetables and herbs. The tastes are elevated to new heights by the addition of Sherry vinegar, which adds a tart and subtly sweet touch.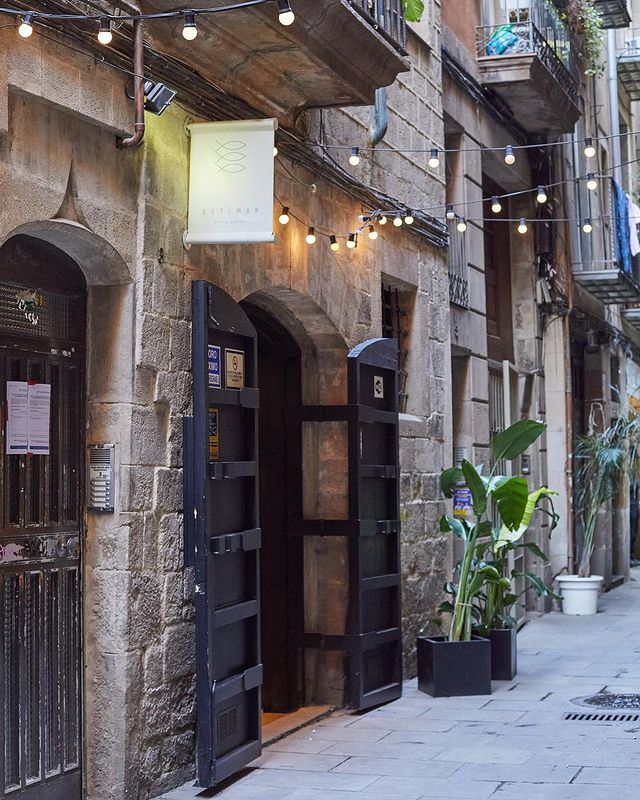 You can also try the seafood delicacy Gambitas de Roses Cocidas al Vapor de Algas. These delectable prawns from Roses are cooked to perfection using the steam of seaweed, giving the soft and juicy meat a faint taste of the ocean.
As a treat for the adventurous palette, indulge in the Percebes de Rocundo al Vapor y Vinagreta de Laurel. Goose barnacles, or percebes, are prized for their distinct taste and delicate texture. They are served by Estimar perfectly cooked, showing their inherent brininess and delicate sweetness. This meal delivers a flavorful union, and it is served with a lovely laurel vinaigrette.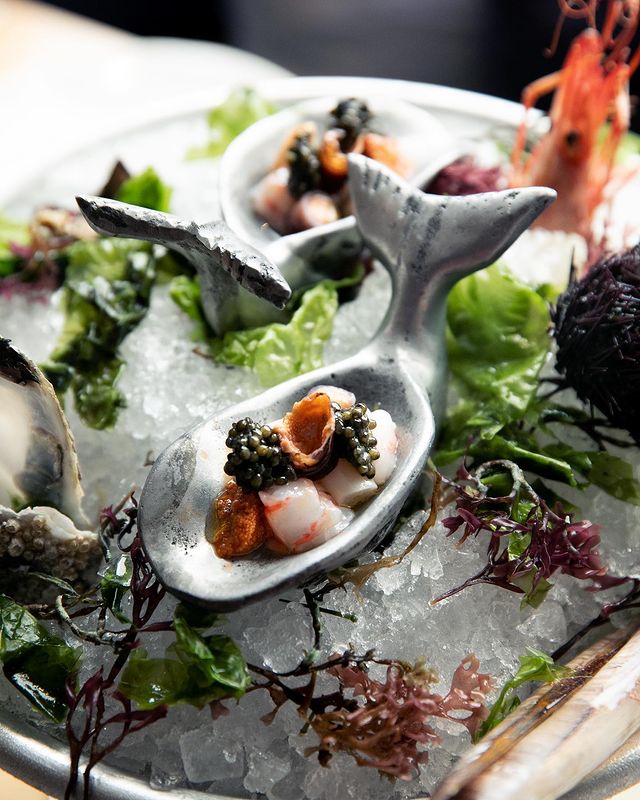 Tip The restaurant is closed every Sunday. 
Open: 8:30-10:30 PM (Monday), 1:30-3:30 PM and 8:30-10:30 PM (Tuesday to Saturday)
Can Sole
9/10 from TheFork
https://restaurantcansole.com/
+34 932 21 50 12
Tender and tasty baby squids collected from surrounding coastlines are cooked with precision and refinement in the Chipirones de Playa Salteados, Encebollados o a la Andaluza. The delicate texture of the chipirones provides a symphony of flavors when coupled with the savory flavors and fragrant herbs.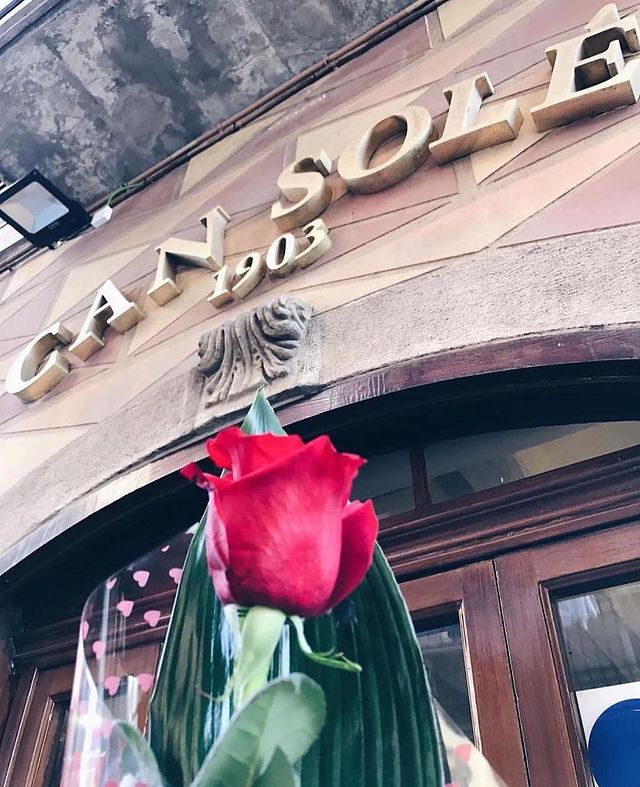 Then, for a truly seafood treat, try the Gambita Roja de la Costa a la Plancha o Salteada. Can Sole Barcelona takes great satisfaction in delivering only the best red prawns, which are famous for having an excellent taste and a luscious texture.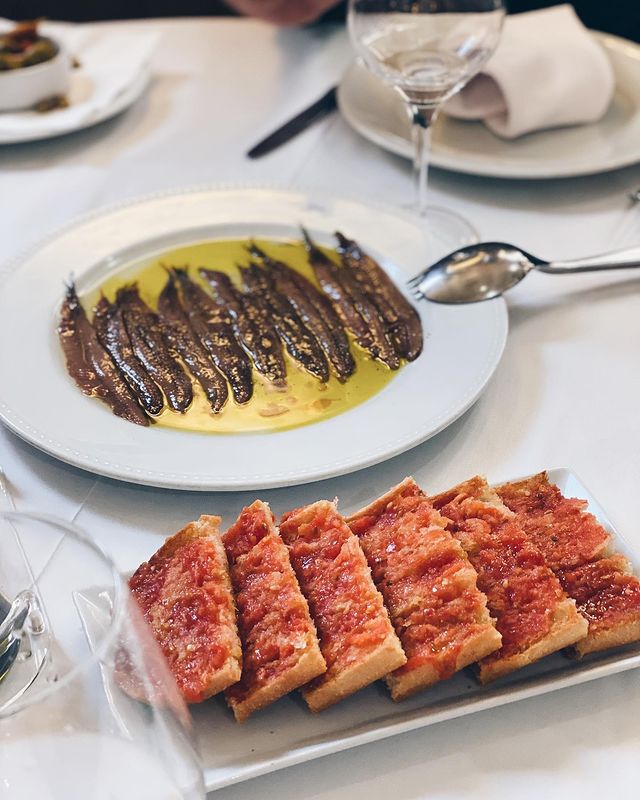 Tip The restaurant is closed every Monday.
Open: 1-4 PM and 8-11 PM (Tuesday, Wednesday, and Thursday), 1-4 PM and 8:30-11 PM (Friday and Saturday), 1-4 PM (Sunday)
Marisqueria a Estrela Galega
9.2/10 from TheFork
https://www.facebook.com/aestrelagalega/
+34 934 35 50 80
You should try their Almejas a la Marinera. The authentic flavors of the sea are highlighted in these clams, which are gently cooked in a delicious marinera sauce. Fresh herbs, garlic, and a dash of white wine combine to produce a delectable symphony of tastes that will leave you wanting more.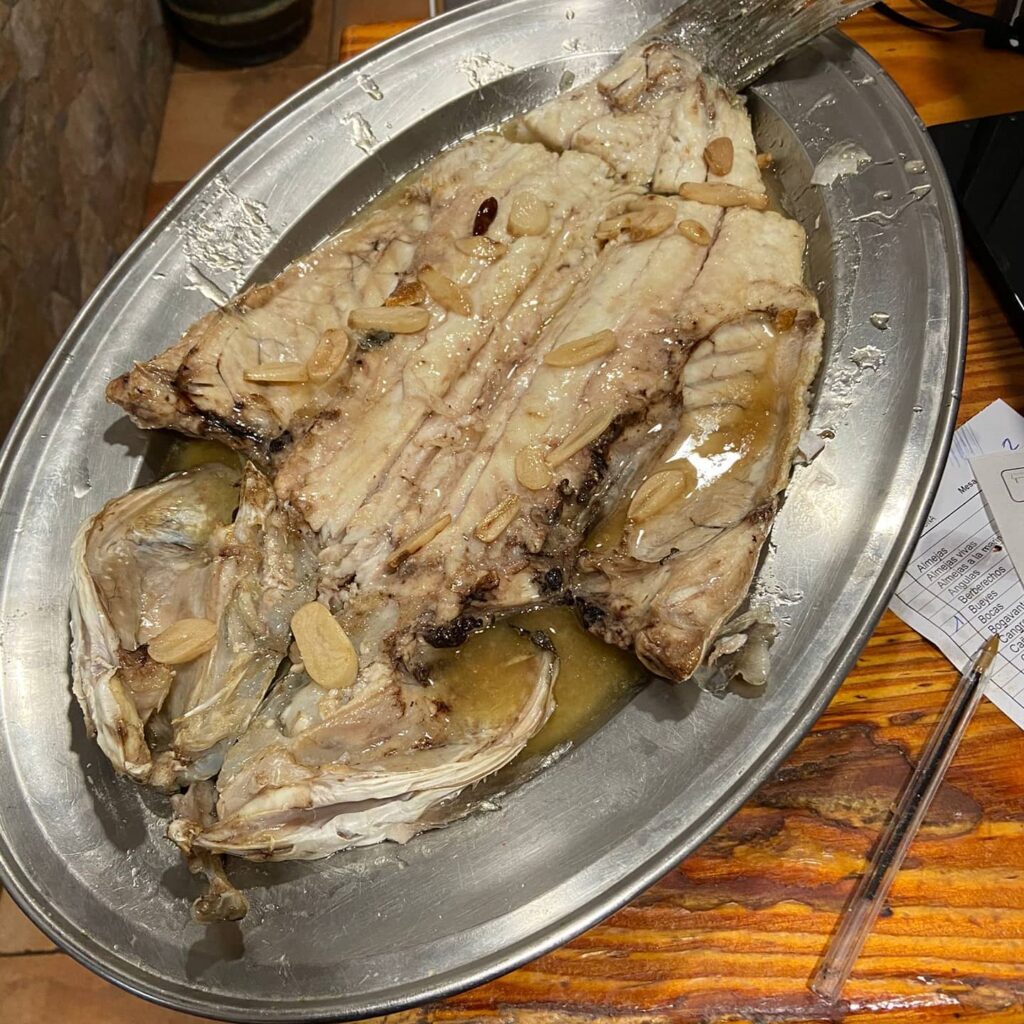 Then, try the Cangrejos de Rio, or river crabs. These tasty crabs, collected from Galician rivers, are a rare treat for seafood lovers. The delicate and succulent flesh of river crabs has a distinct and delicious flavor when served in its purest form. Each taste is a celebration of the riches of the sea, highlighting the natural aromas of these delectable seafood.
Tip The restaurant is closed every Sunday and Monday. Dine in only, no delivery. 
Open: 1-4 PM, 8:30-10 PM (Tuesday to Saturday)
Tunateca Balfego Espai Gastronomic
4.6/5 from Google
https://www.tunatecabalfego.com/
+34 937 97 64 60
Start with the Akami Tartare with Scallop and Seaweed Sorbet. This meal is a genuine masterpiece because it combines the most tender and delicious scallops with the tenderest pieces of Akami tuna. The tartare is skillfully seasoned, allowing the tuna and scallop flavors to stand out. Served with a seaweed sherbet, each taste provides a delectable contrast of textures and flavors.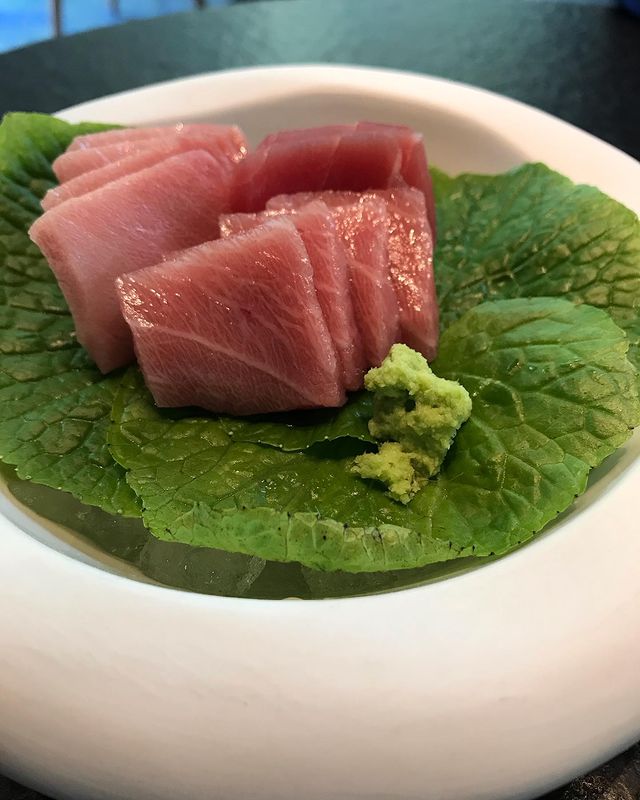 Enjoy the Bluefin Tuna Slice Carpaccio with Dry-aged Beef Tartare, quail egg yolk, and cep mushroom tartufata next. Bluefin tuna segments, renowned for their melt-in-your-mouth texture, are artfully layered with flavorful dry-aged beef tartare. The addition of a velvety quail egg yolk and decadent cep mushroom tartufata creates a symphony of flavors.
Tip The restaurant has two menu perspectives – Western and Japanese. It is closed every Sunday. 
Open: 1-5 PM, 8 PM-12:30 AM (Monday to Saturday)
Lluritu
4.4/5 from Google
+34 938 55 38 66
Try the Musclos brasa, a wonderful culinary marvel. The inherent sweetness of these mussels is enhanced by the smokey flavor and charred overtones that the grill provides. The soft meat, which is complemented by a little seasoning, is proof of the restaurant's commitment to excellence and knowledge of their craft.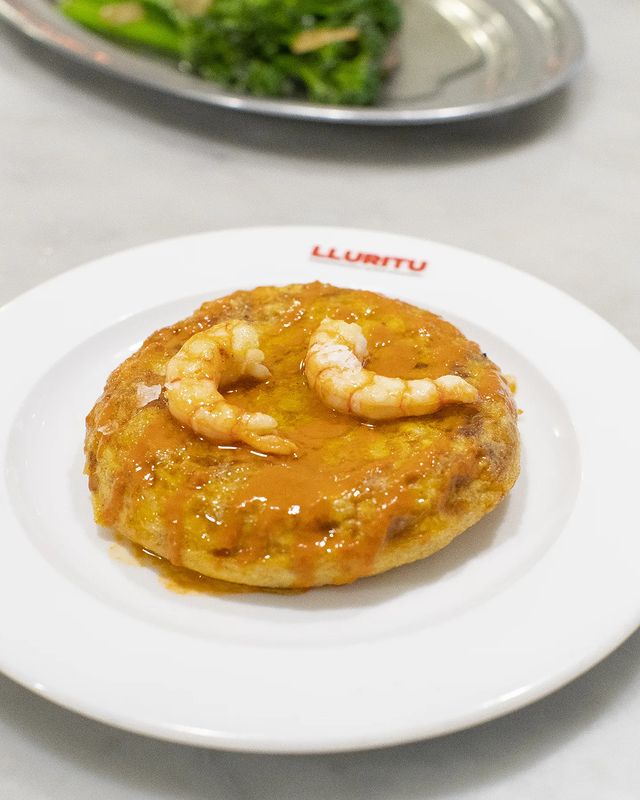 Next to that, the Zamburiñas, which are a marine food delicacy, will enchant your taste buds. Each scallop or zamburiñas displays the unadulterated tastes of the sea. Every delectable mouthful will take you to a beach setting – thanks to the contrast of textures between the soft flesh and the softly caramelized crust.
Tip The restaurant is closed every Monday and Tuesday.
Open: 1:30-3:30 PM, 8-11 PM (Wednesday and Thursday), 1:30-4 PM, 8-11:30 PM (Friday), 1-11:30 PM (Saturday) and 1-4 PM (Sunday)
Lasarte
4.7/5 from Google
https://www.restaurantlasarte.com/
+34 93 445 32 42
Pickled Oyster with Hibiscus, White Garlic, and Purple Shiso Granita is a must-try. The pickled oyster provides a rush of briny richness that is wonderfully matched by the gentle floral notes of hibiscus and the fragrant touch of white garlic. The delicious purple shiso granita is the dish's crowning beauty, bringing a distinct aspect.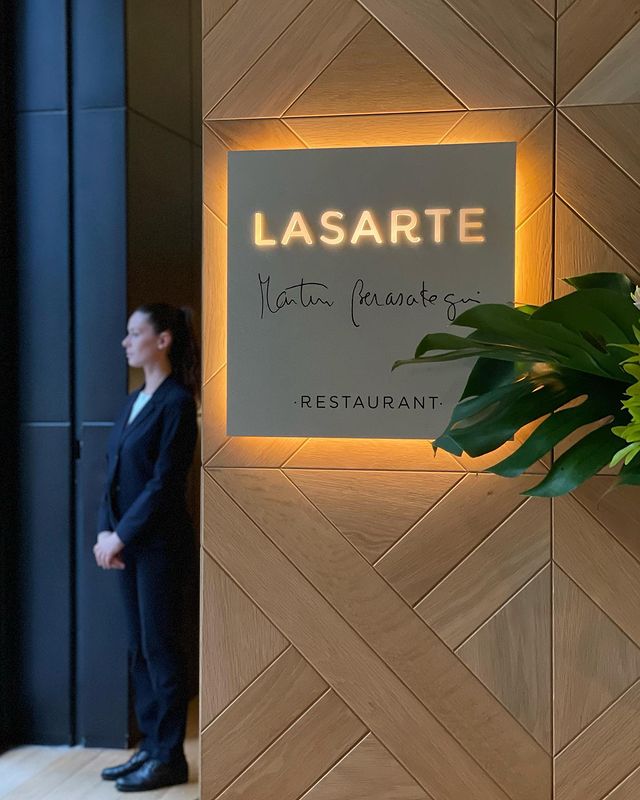 Then, try the Skate Fish Fin, which comes with a warm tomato confit cream, capers, and lemon. The supple skate fish fin, expertly cooked, melts in your mouth as you relish its subtle flavor. A rich and creamy base is created by the accompanying warm tomato confit cream, which is imbued with the sweetness of ripe tomatoes. The saline capers and vibrant lemon zest give a refreshing touch to the meal, increasing its overall balance.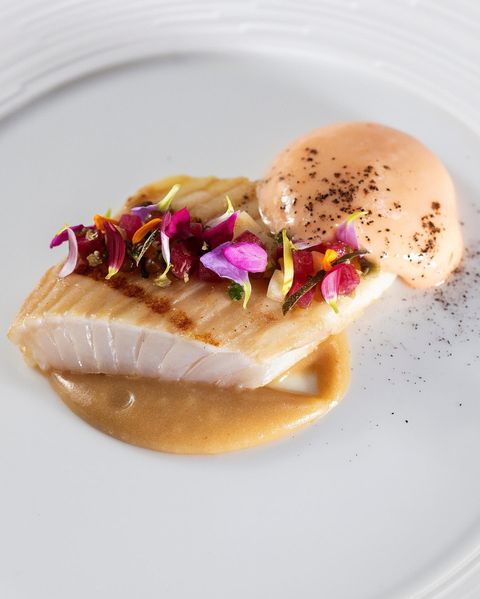 Tip The restaurant is closed every Sunday, Monday, and Tuesday.
Open: 1-3 PM, 8-10 PM (Wednesday to Saturday)
Barcelona Seafood Restaurants FAQ
How to tell if a paella was frozen?
First off, you can tell by the taste. Second off, it is the texture of rice: Freshly cooked paella should have distinct, separate grains of rice that are al dente, meaning they have a firm texture. If the rice is overly soft or mushy, it may have been frozen and reheated. Also, check the seafood in your paella. If the seafood is dry, chewy or lacks flavor, this could be a sign that the paella has been frozen. Fresh seafood should be juicy and flavorful. And finally, the presence of Socarrat (the crust of rice that forms at the bottom of the pan when paella is cooked properly). It's one of the hallmarks of a good paella. If this isn't present, it could be a sign the dish has been frozen, as the reheating process wouldn't typically create a socarrat.
How to know if the fish is fresh or frozen?
To ensure fish is fresh, consider its smell, color, appearance, and the state of its eyes and scales. Fresh fish should smell like the sea, its color should be bright, and its skin should look consistent. If the fish flakes easily, it's probably overcooked. Its eyes should be bulging, shiny, and deep black, while scales should be firmly attached. If you see scales falling off, the fish may be of inferior quality. Fish should be displayed at an angle for melting ice to drain; stagnant water suggests improper storage. If ordering filets or slices, check their consistency – a dry texture indicates non-fresh fish.
What is the best seafood to try in Barcelona?
Seafood Paella (but don't fall into the trap of ordering a cheap one, it might be frozen), Crab Bisque soup (yummy!), Arroz con Bogavante, a delightful concoction similar to a rice and lobster stew, Gambas al Ajillo, and Escabeche de Pescado. Also, the city offers exceptional squid and octopus dishes that are prepared in a variety of ways, one of which includes Sepia a la Plancha, a mouthwatering grilled squid dish.
Conclusion
So, if you ever find yourself in Barcelona and are seeking a seafood restaurant, make sure to visit these places to fulfill your cravings. I'm eager to hear about your experiences at these locations – please share your favorite one in the comments below!
Bon appétit! 🍤🐙😋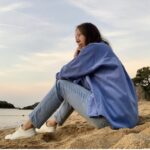 Hello, my name is Nadia.
I usually write about traveling (there are so many places to fit all the lifestyles), relocation (finding a job overseas or moving without losing an income), and living in a foreign country (adapting to a different culture and mentality). Follow me on Twitter, Facebook, Instagram, or LinkedIn!
This post might include some affiliate links. If you make a purchase through these links, I may earn a small commission at no additional cost to you. I appreciate it when you use my links to make purchases.