17 best things to do in Toledo, Spain
Nadia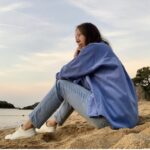 I always wanted to visit Toledo, so it was a pleasant surprise to learn that it was right on the way to Lisbon from Valencia. So, without hesitation or further plans, I exited the highway and turned to Toledo.
I wish I had known earlier that Toledo is such a mesmerizing city!
Don't make my mistake and be fully prepared – there are many things to do and see in this city! Continue reading, and you will get an extensive list of sights and activities while in Toledo.
Why Toledo is worth visiting
I love this short saying about Toledo: "It is a small city with a big personality."
Toledo was once the Spanish capital during its Golden Century, also known as the Siglo de Oro (from 1492 to 1659). That era brought unprecedented economic growth and a flourishing culture.
Nowadays, Toledo is an important cultural center with many landmarks and one of Europe's best places to visit.
The old town center has been declared a UNESCO World Heritage Site due to its stunning architecture and monuments from different eras. You will surely notice how Roman, Visigothic, and Moorish influences intertwined into the beautiful setting.
The ancient narrow streets of Toledo's historic quarter are filled with medieval buildings which will "teleport" you back centuries ago. And you can easily get lost there for a couple of thrilling hours!
Helpful tip Be careful, the cobblestoned streets are pretty slippery if it's raining.
Where is Toledo, Spain?
You will find Toledo in central Spain, roughly 43 miles (70 km) south of Madrid. It is now a relatively small town with a population of 84,000 people.
The map of Toledo
How to get to Toledo
By car: The easiest way to get to Toledo from Madrid by car is via Autovía A-42. The journey takes approximately 45 minutes, depending on traffic conditions.
By train: Alternatively, you can take a train that departs regularly from either Atocha or Chamartin railway stations (both in Madrid). The ride lasts 33 minutes and costs around $16 one way.
By bus: There are also regular bus services connecting Toledo with various stops in Madrid, including Principe Pio station. This route usually takes 1 hour. Prices start at $7 one way per person, depending on the time of day/week chosen for travel and the ticket type purchased (standard/reduced fare, etc.).
Take a look at this 4k video of Toledo:
Things to do in Toledo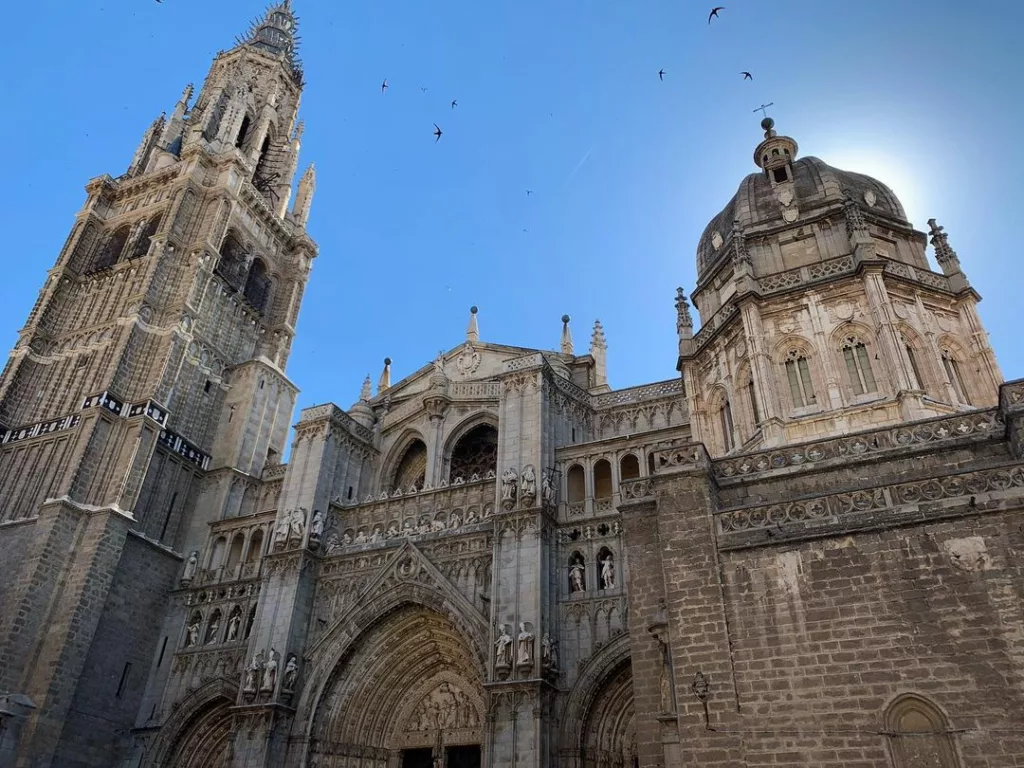 Visit the iconic Toledo Cathedral, located in the town center and built on a hillside overlooking the Tagus River.
Explore Alcázar de Toledo, an old fortress used by many rulers throughout history.
Wander through Plaza Zocodover to take in its architecture from different eras.
Delight your eyes with colorful frescoes inside Santo Tomé Church.
Admire El Greco's masterpieces at Museo del Greco and Hospital Tavera Museum.
Take a walk along San Juan de los Reyes monastery for its beautiful gothic design.
Marvel at Puerta del Sol's impressive Moorish gate dating back to the 10th century.
Enjoy stunning views from Mirador del Alcázar (from the city) viewpoint or Mirador de Valle (to the city).
Shop around local stores for unique souvenirs.
Try traditional Castilian dishes such as Cocido Madrileño (stewed chickpeas and pork).
Spend some time exploring the historic Sinagoga Ben Shoshan.
Take an Ancient Underground city tour.
Get lost in the hidden corners while walking through Medieval streets (as I did!)
Visit Museum of Santa Cruz, exhibiting works by El Greco & Roman archeology. It is free of charge!
If you are into nature, you can have a nice little escape within the city borders and walk along the Tagus river on a Senda Ecológica route.
Sample Marzipan at "Mazapanes El Convento." Marzipan is a culinary specialty that's been around in Toledo for centuries. This delicate confection consists of ground almonds blended with sugar or honey to form a dough-like paste which can then be shaped into miniature figurines depicting animals, flowers and other shapes.
Grab an excellent Italian coffee at Il Cappuccino (compared to a regular Spanish coffee, it's just godly!)
In Spanish cafés, coffee tends to be less-than-optimal because it often includes a combination of roasted and sugared beans, which results in an unpleasant burnt caramel flavor.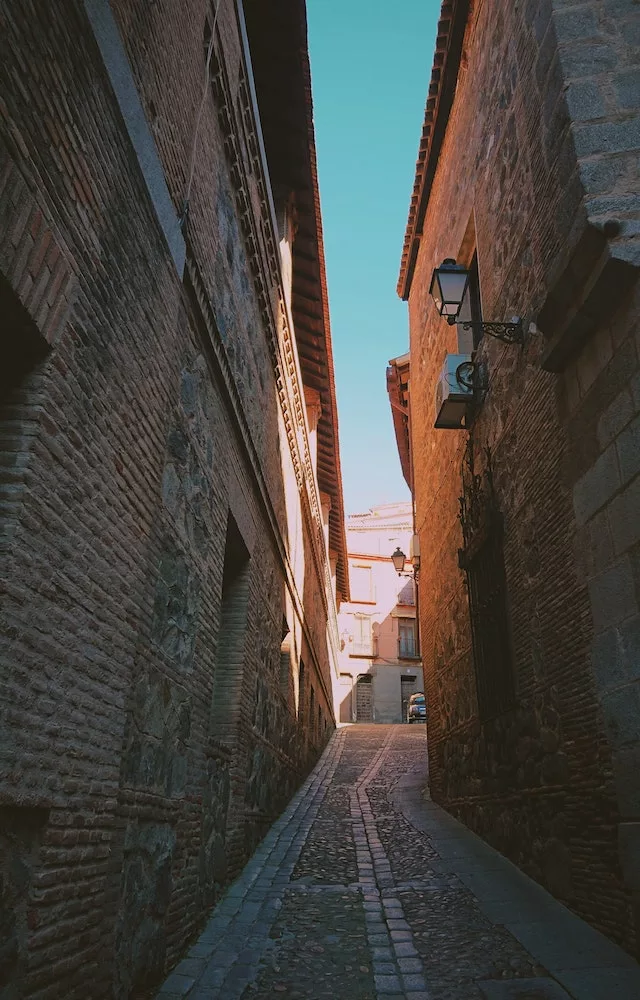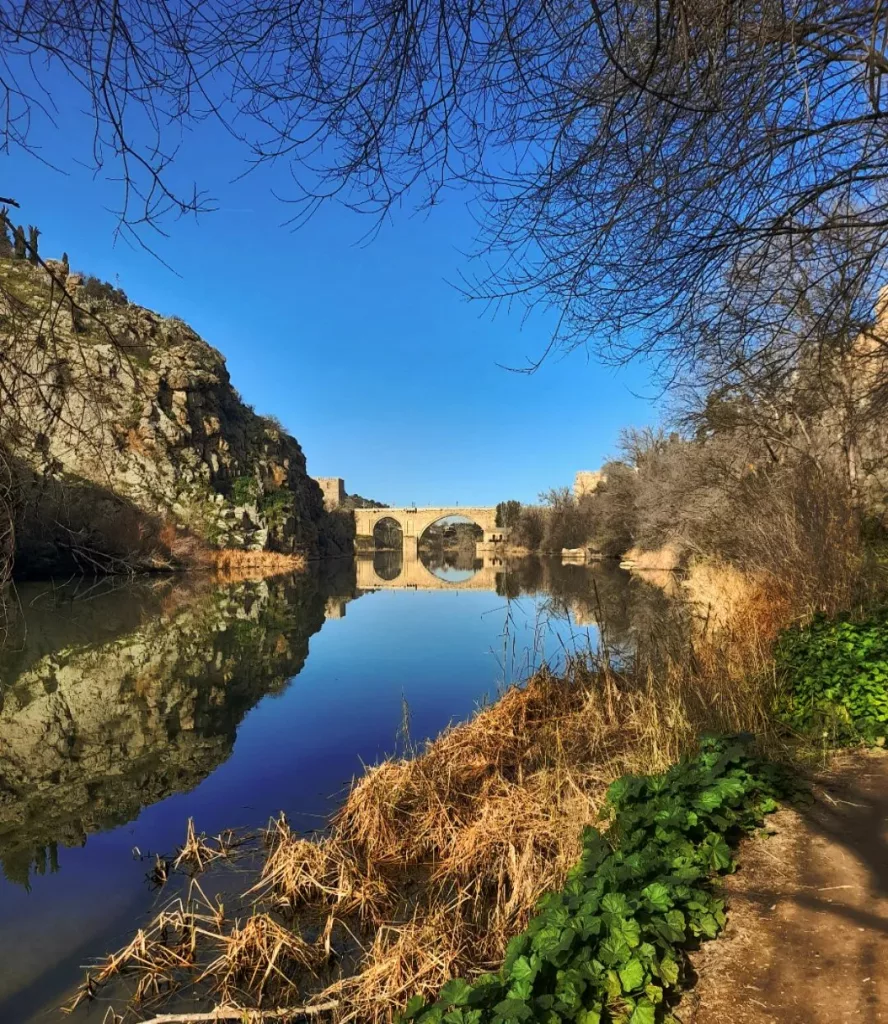 If you are an experienced traveler and you want to go off the beaten path, here are my suggestions on some of the underrated activities in the province of Toledo:
Helpful tip Stay in Toledo overnight so you will be there for wandering when it is less crowded.
Toledo and El Greco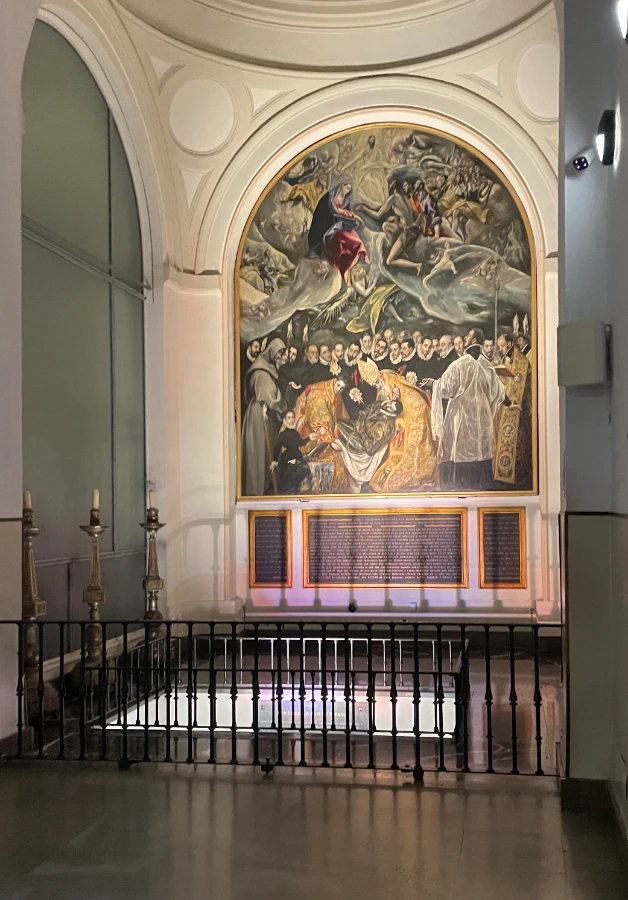 El Greco is an iconic painter of the Spanish Renaissance whose works have had a lasting impact on art and culture in Europe and beyond.
He was born in Crete in 1541 but moved to Toledo at 26, spending the rest of his life there (1614). While in Toledo, he produced some of his most famous paintings, including The Burial of the Count Orgaz (1586) and View Of Toledo (1610-11).
His work heavily reflects Toledo's landscape and spiritual elements of different religions, anointed in every of his painting.
El Greco still reigns over Toledo, with many museums dedicated solely to him: the city honors their beloved son, who has deeply influenced its cultural identity.
Best restaurants in Toledo
Iván Cerdeño
This Michelin star restaurant is located on the opposite side of the Tagus river and specializes in traditional Spanish cuisine with a modern twist. Fine dining is always something worth trying!
Michelin stars: ⭐⭐
Prices: $85-170 for the tasting menu
What people say on Google: 4.8 stars, 781 reviews
Cigarral del Ángel, Carretera de la Puebla, s/n, 45004 Toledo
Read also: Best Michelin-star restaurants in Madrid and Things to Do in Madrid
La Casa de Damasco
Budget-friendly. Serves delicious Syrian food. Good service.
What people say on Google: 4.6 stars, 2,065 reviews
C. Sierpe, 5, 45001 Toledo
Taberna el Botero
A great spot to grab something quick while exploring downtown Toledo's historic sights. They specialize in meat and fish dishes.
What people say on Google: 4.5 stars, 1,479 reviews
Calle Ciudad, 5, 45002 Toledo
Restaurante Plaza del Conde
It is an old-world restaurant that serves authentic local cuisine, including homemade stews simmered over low heat for hours.
What people say on Google: 4.7 stars, 94 reviews
Travesia Descalzos, 2, 45002 Toledo
La Maruja Patio
Big portions, nice garden and terrace with a view!
What people say on Google: 4.3 stars, 589 reviews
Calle Cortes, 1, 45002 Toledo
El Trebol
Not really a restaurant but has beer, tapas and always has a line apparently.
What people say on Google: 4.3 stars, 8,441 reviews
C. de Sta. Fe, 1, 45001 Toledo
Where to stay in Toledo
Whether you are looking for luxury housing or an affordable alternative, there are plenty of great places to stay in Toledo.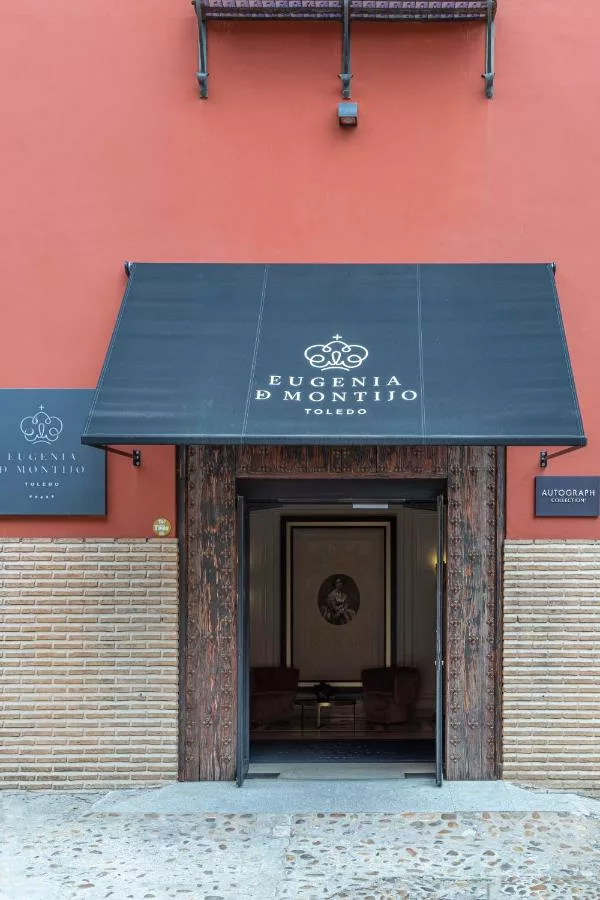 If you are within the budget for it, a 5-star Eugenia de Montijo Autograph Collection hotel is a perfect choice. It offers elegant accommodations and stunning views of the old town from its rooftop terrace. It is a centrally located hotel near the Cathedral of Toledo.
As for the hostels – The Hostal Santo Tomé also provides pretty decent accommodation within walking distance of popular sites The Jewish Quarter, the El Greco Museum, and the Cathedral of Toledo.
If you want something mid-tier, consider staying at Hotel Santa Isabel or Riad Medina Mudejar, a Morocco-inspired hotel featuring individually styled rooms, plus a bathhouse & breakfast. These hotels offer various rooms ranging from single beds to family-sized suites while keeping rates low throughout the year.
Final thoughts
I think Toledo is one of the best 10 cities in Spain, so if you happen to come to Madrid and have some extra days, you should definitely visit it – it has a unique ambiance and s-o-o-o much history, a real gem of central Spain!
This post might include some affiliate links. If you make a purchase through these links, I may earn a small commission at no additional cost to you. I appreciate it when you use my links to make purchases.