Unique Souvenirs from Spain: Best Things to Buy as a Gift
Nadia Podrabinek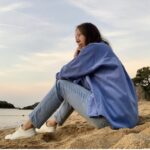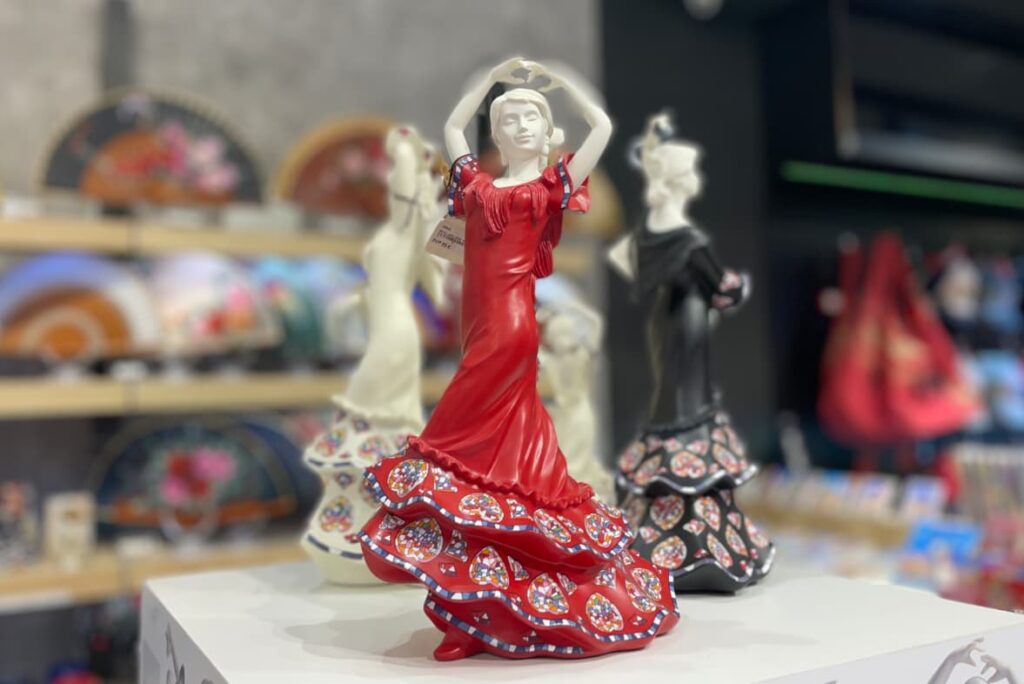 Spain, a place both tasty and colorful, is not a destination you can merely fly out of with only hand luggage. After shopping in Spain, you'll find yourself needing a large suitcase, possibly even more than one.
To make your shopping experience enjoyable and efficient, I've compiled a list of the best items to bring back from Spain. This list not only includes popular souvenirs but also suggests options for unique gifts.
---
Key takeaways
To Bring Home: Jamón Iberico, red wine, and cheese.
Gifts for Family and Friends: Spanish fans (pericón), keychains, T-shirts, sweets, olive oil.
Unique Gifts: Toledo-style steel, turron, flamenco dresses, porcelain figures, letter plates, paella kit.
---
Best Things to Buy in Spain as Souvenirs
1. Spanish Wine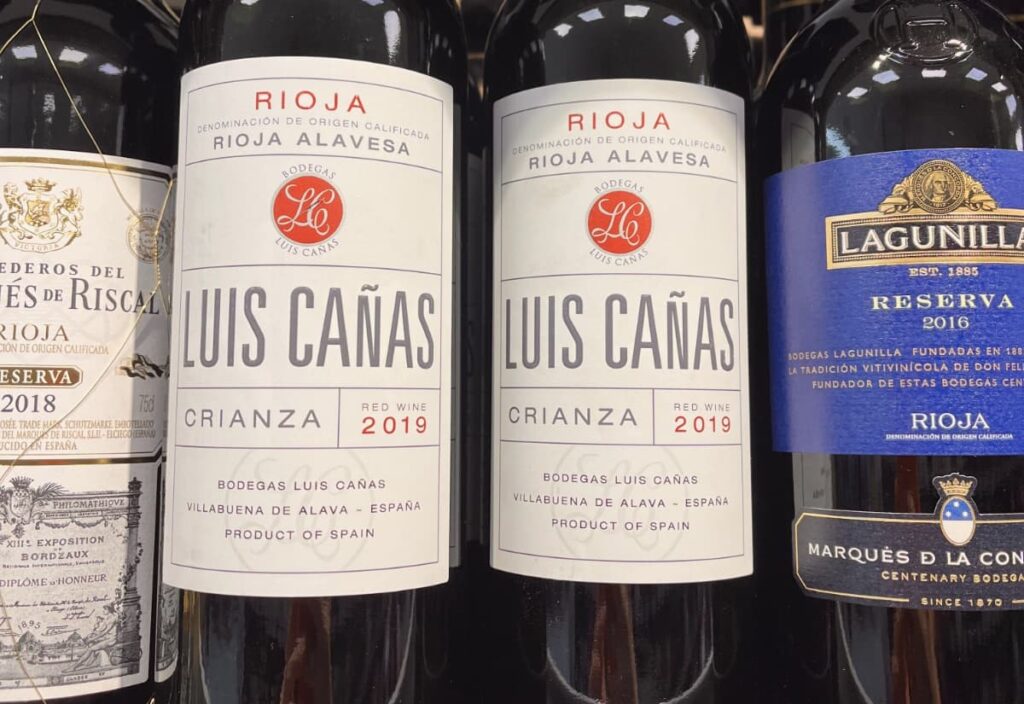 Spanish wines are appreciated for their noticeable tartness (higher acidity) and brightness of flavor, with most red wines primarily crafted from the Tempranillo grape variety.
The highest tier of wines in Spain is labeled with the abbreviation DOCa, while a slightly lower category comprises the DO wines. It's advisable to purchase popular Spanish wine brands at large grocery stores such as Carrefour and El Corte Inglés.
So, what wine should you buy in Spain? The most popular Spanish wine is Rioja, a dry red wine from the region bearing the same name. Other respected mainstream wines include "Priorat," "Ribera del Duero," and "Monastrell".
Another original wine to bring back from Spain as a gift is cava. This sparkling wine serves as a fantastic alternative to traditional champagne. A bottle of good cava typically costs between €10 and €20.
What Types of Alcohol to Bring from Spain, Besides Wine
The selection of strong alcoholic beverages in Spain is quite broad. Sherry is the most popular among them. This drink is made from special varieties of white grapes. After the grapes are harvested, sherry yeast is added to the must. The sweetest sherry is "Pedro Ximenez", which boasts a vivid flavor and a dark, almost black color. Sherry is typically enjoyed well-chilled. High-quality, aged sherry starts at around €30-€40.
Other notable mentions:
Crema Catalana, features vanilla and creamy flavors and a cinnamon aroma.
Moscatel de Valencia, sweet wine from Valencia region
Pacharan, in addition to sloe berries, contains aniseed and caramel.
Sangria (which is best when consumed on the beach).
Read also
15 Best Spanish Red Wines
15 Best Spanish White Wines
Best Spain's Wine Regions
2. Jamón (Spanish cured ham)
The Spanish people cannot envision their cuisine without meat, with Jamón as the crowning jewel. You can find this delicacy in basically every Spanish grocery store.
What to bring back home? Consider Jamón Ibérico. Yes, it is expensive, but it's delicious.
When choosing Jamón Ibérico, look for the label that indicates the purity of the pig breed. The highest quality meats bear the label "100% jamón ibérico". If it's marked 75% or 50%, it is considered a mixed breed.
Helpful tip Typically, 200 grams of Jamón cost €12-€18, while a whole leg can range from €350 to €600 (and it is a big leg!). If you choose to bring an entire leg of jamon, bear in mind that it can be stored for up to 2 years. However, once it has been cut, it should be consumed within four months. To preserve it, it's recommended that the cut side be covered with a napkin soaked in vegetable oil.
In contrast to the specialty status of Ibérico, Jamón Serrano is a common treat for many Spanish people, consumed daily rather than reserved for special occasions like Christmas. Serrano is considerably cheaper – a whole leg can be bought for only €30-€60. It's also served as an appetizer in bars.
3. Spanish Cheese
Although Spanish cheeses are lesser known than their Italian and French counterparts, they're valued throughout Europe for their authenticity and lower price.
The majority of cheeses in Spain are made from sheep's milk, though goat and cow cheeses are also produced.
The maturity of the cheese can be discerned from the labeling on the package:
"Tierno" is the youngest cheese
"Semi-curado" refers to semi-hard cheese aged for 2-4 months
"Curado" is a firm cheese aged for 6 months or longer
"Viejo" represents hard cheese that takes about a year to mature
"Añejo" labels an elite hard cheese that matures for up to 2 years
Here are some of the best cheeses in Spain to bring home: Manchego, Cabrales blue cheese, Majorero, Tetilla, and Torta del Casar.
4. Olive Oil
This country is among the world leaders in the production of this healthy food. The cost is approximately €5 per liter, and even the less expensive varieties maintain excellent quality.
The highest quality type is Virgen Extra, obtained by cold-pressing.
Simply choose the one you like the most. I prefer purchasing it in glass bottles, which seem to make a more substantial gift compared to plastic ones.
5. Spanish Fan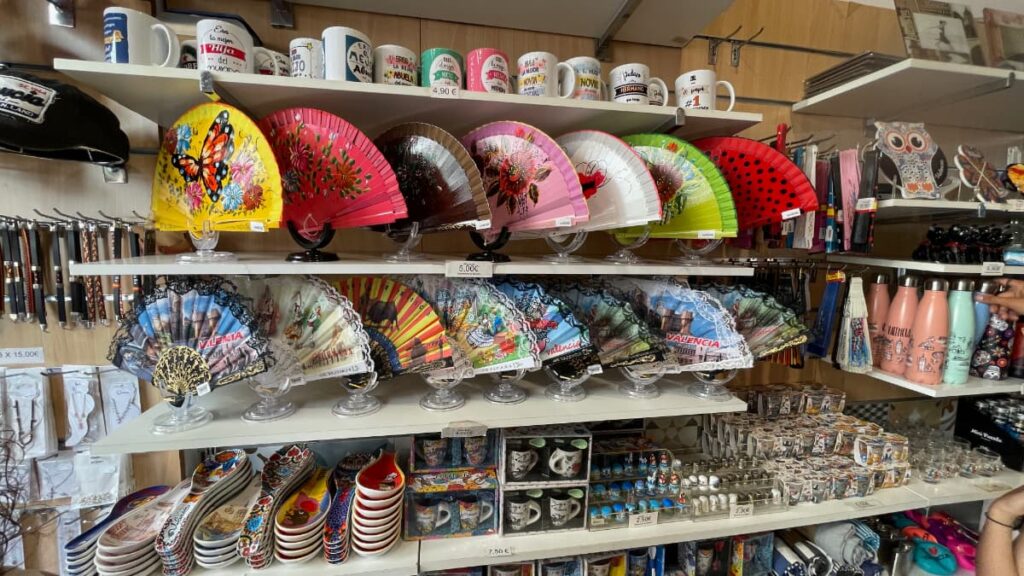 Spanish fans are vibrant and colorful. Opt for handmade fans, as most souvenir shops sell short-lived Chinese imitations.
6. Turrón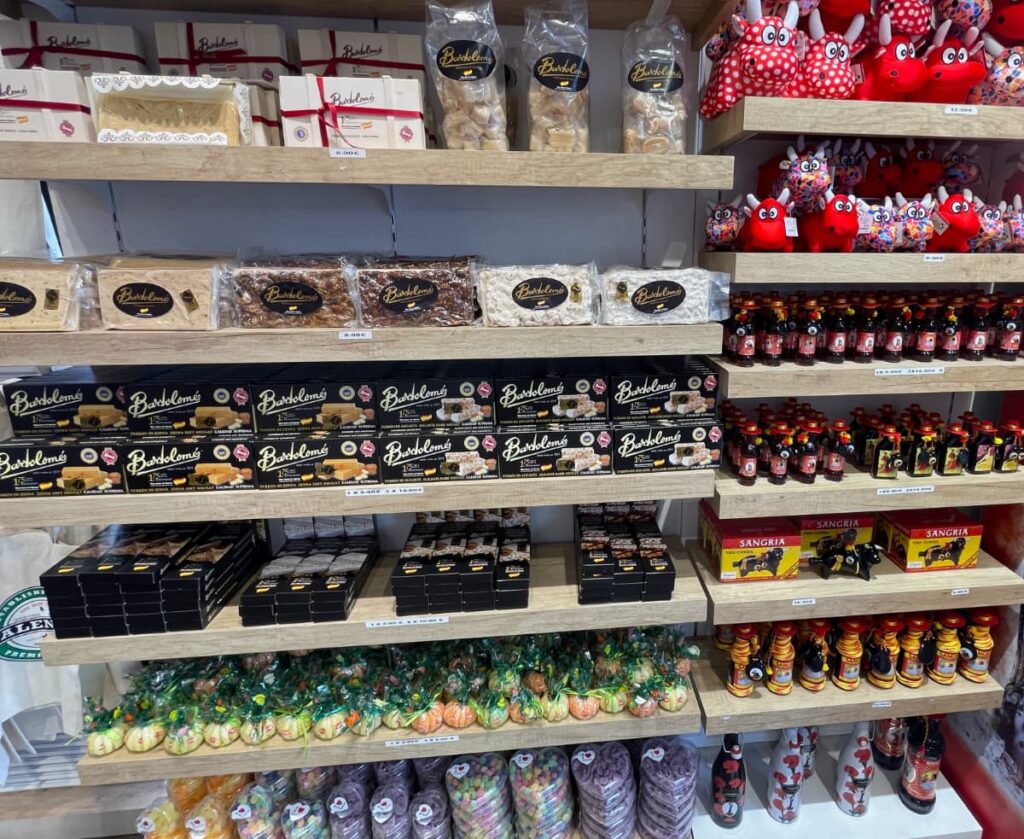 This Spanish sweet is a local variation of nougat. The original turrón is made with honey, egg whites, almonds, and sugar. However, you can now find other versions everywhere, with ingredients like chocolate, marzipan, caramel, and dried fruits.
A 200g bar in a grocery store will cost starting from €3, but the prices will be slightly higher in souvenir shops.
7. Paella set
The most valuable spice in it is Spanish saffron, a crucial ingredient for authentic paella. One gram of this "golden" spice will cost between €7 to €10. You will find paella spice kits, which include saffron, sweet paprika, and rosemary, in grocery stores or at local markets.
8. Paella Pan
It turns out that this dish is cooked in a specific type of frying pan – one that's shallow and wide to allow for water evaporation. For someone who loves cooking, you could bring back such a gift, paired with a recipe book.
The sizes of paella pans vary, ranging from small to human-sized. It's up to you to decide.
9. Sausages
Jamón is not the only meat specialty in Spain. The country also produces delicious dried and raw sausages.
Worth taking home:
chorizo, a naturally cased dried sausage stuffed with chopped pork, paprika, and other spices;
lomo, a sausage made from meat from the shoulder blades, containing almost no fat;
salchichon, a dried sausage made of lean pork meat with nutmeg, cilantro, and cloves;
morcilla, a blood sausage with spices, onions, and rice;
Fuet (my favorite one!), a thin dried sausage with a dusting of white mold.
10. Figurines and Ceramics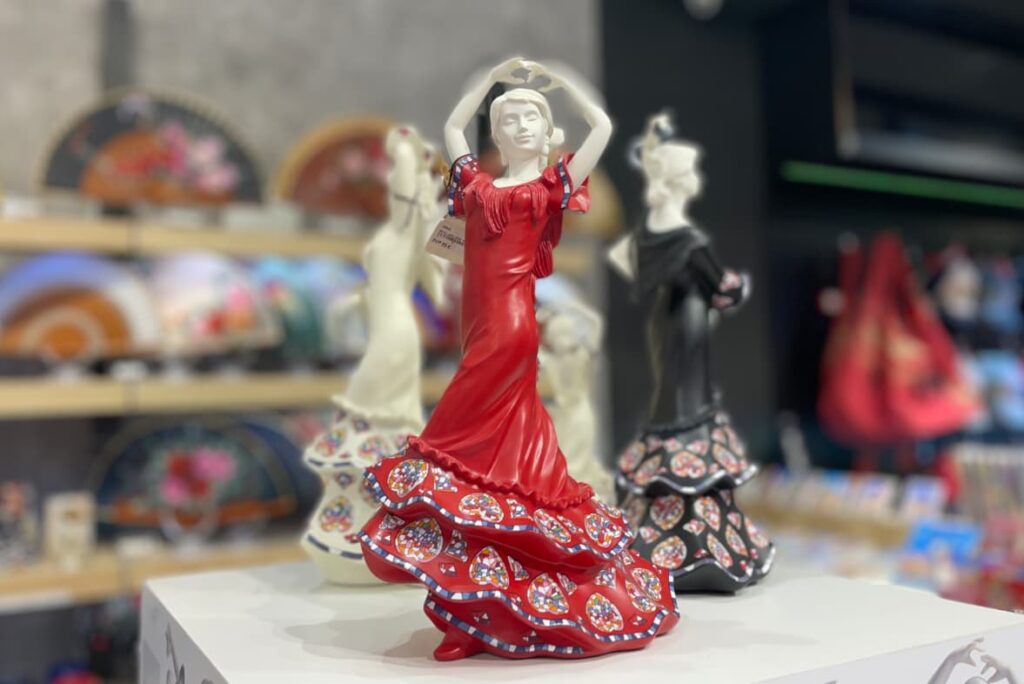 A great gift from Spain could be figurines available in souvenir shops. These depict bulls, Don Quixote and Sancho Panza, Flamenco dancers, bullfighters, or some weird creatures. You can find figurines made of various materials like plastic, wood, and porcelain.
11. Gaudí-Inspired Products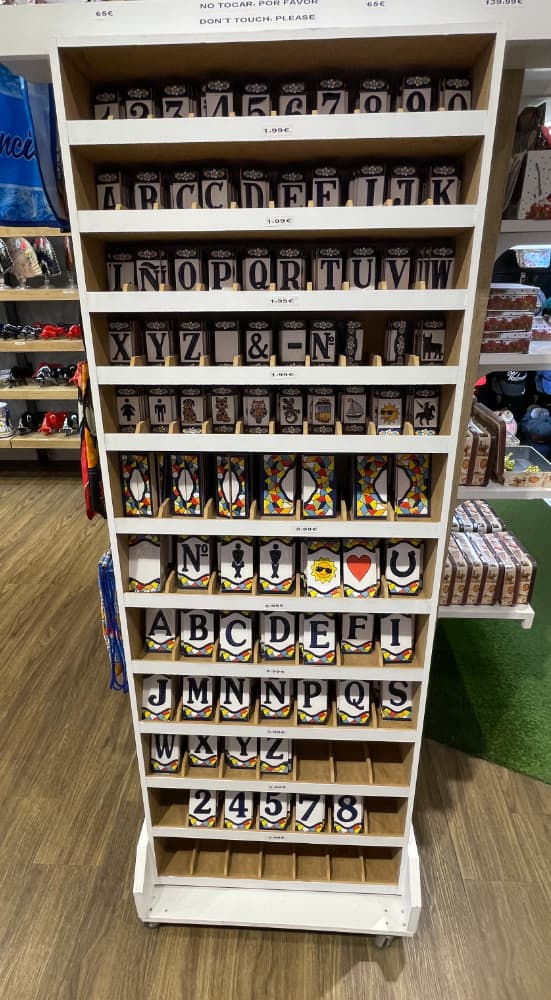 The mosaic decoration technique was pioneered by the renowned architect Antonio Gaudí, who used fragments of ceramic tiles in his works.
Today, a significant portion of all souvenirs, including letter plates, tiles, and various figurines (like lizards, bulls, donkeys, etc.), are created using this technique.
12. Caganer
For someone with a great sense of humor, consider bringing back a humorous statue known as a "Caganer," which depicts a man in the act of defecating. This figurine is believed to symbolize wealth and prosperity. The most popular figurines are often modeled after famous personalities.
13. Clothes and Footwear
Spain is home to some of the largest and most frequented shopping malls in the world, filled with many boutiques and large stores. The most popular Spanish brands include Zara, Massimo Dutti, COS, Mango, Stradivarius, Pull&Bear, and Desigual. These brands originated in Spain, so the range of their products here is extensive.
Helpful tip Look for the Kukuxumusu and Desigual t-shirts, and espadrilles, traditional Spanish footwear, similar in appearance to sandals.
14. Jewelry
In Spain, you can find some pretty unique jewelry products. The most "brilliant" examples can be found among the brands Carrera y Carrera, Ouibyou, and Tous.
15. Magnets, keyrings, etc.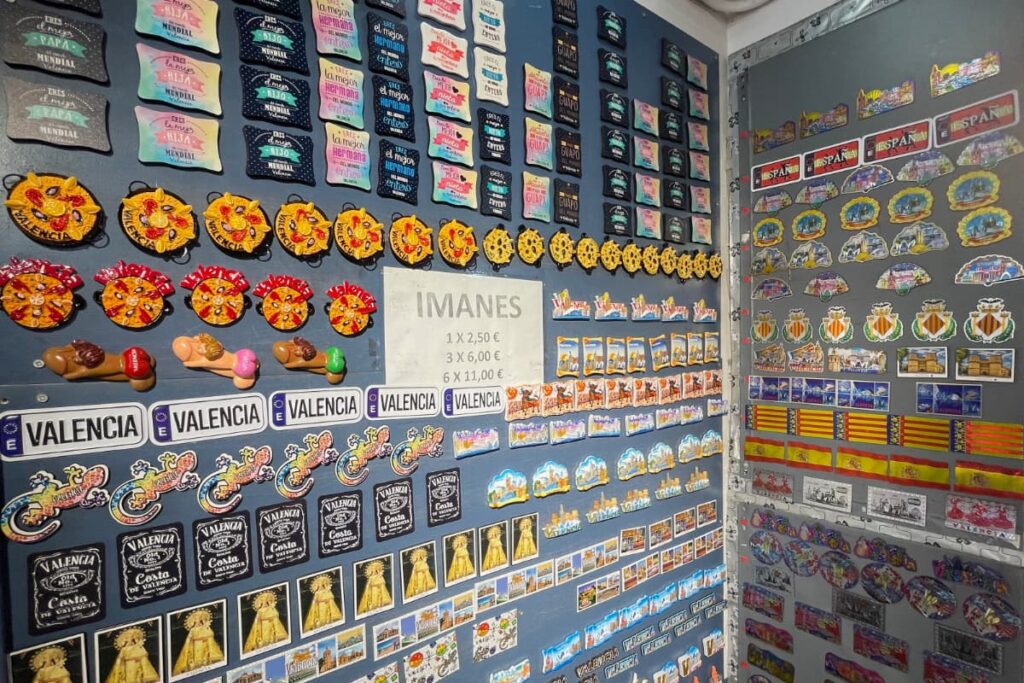 These items are always useful when you're uncertain about what to bring back, or when you don't want to fill your bags with larger and heavier gifts.
What to Bring Back from Spain for Kids
For girls
A colorful gift for a girl could be a flamenco dancer's costume, which you could enhance with castanets or a fan. If you're seeking something more practical, consider locally made everyday wear.
Popular mass-market brands, like Zara, feature children's fashion lines. In Spain, the prices are lower than in the US, and the selection is much more diverse.
Dolls also make great gifts for girls. These can range from handmade flamenco dancer dolls to dolls from the renowned Spanish brand, "Paola Reina." Paola Reina dolls are crafted from high-quality materials and have a vanilla scent. The dolls' faces are incredibly realistic, and their clothes and accessories impress with their intricate details. This is one of the most unique items to bring back from Spain. Prices for these dolls start at €20.
For boys
For boys, you might consider gifts related to Spain's main pastimes: bullfighting and soccer. These could be toreador costumes, figurines of bulls and their handlers, or something related to a football club such as Real Madrid and Barcelona. Consider going to their brand stores for the original soccer T-shirts and accessories (although prices are a bit steep).
Best Places to Buy Souvenirs in Madrid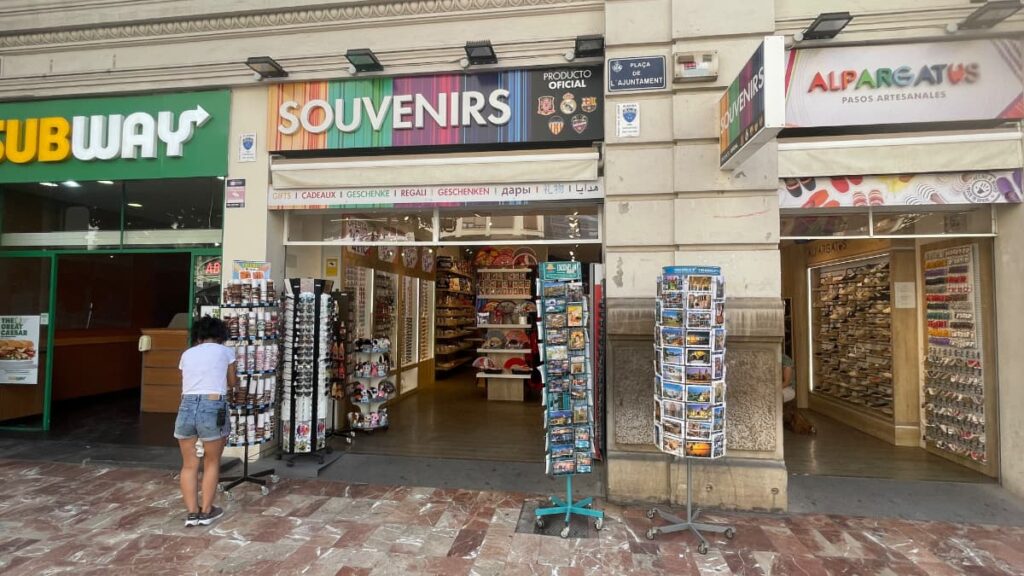 Gran Vía Street
Madrid al Cubo Store: This store offers homemade souvenirs!
Mercado El Rastro: This market is both affordable and charming. However, don't stop at the first kiosk you see. Going to El Rastro also makes for a great Sunday morning activity. Make sure to explore the interesting little stalls and tapas places.
Calle de Toledo: Check out the beginning of this street, near Plaza Mayor.
Museum Souvenir Shops: Consider purchasing souvenirs from museums like the Prado, Reina Sofia, and Thyssen (although these tend to be more expensive).
La Central de Callao Bookstore: Their souvenirs are distinctive, and some are even eccentric.
Sunday Flea Market in Embajadores/Lavapies Neighborhoods: Here you will find classic cheap souvenirs (such as magnets/keychains for $1), as well as more handmade or thematic souvenirs at reasonable prices.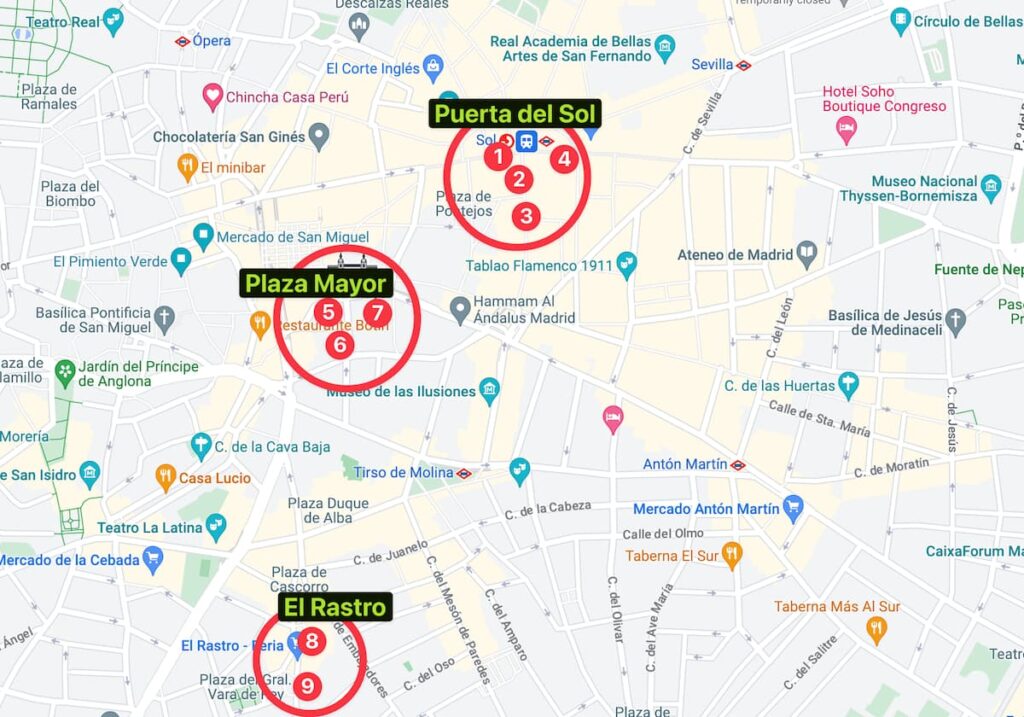 The Best Places to Buy Souvenirs in Barcelona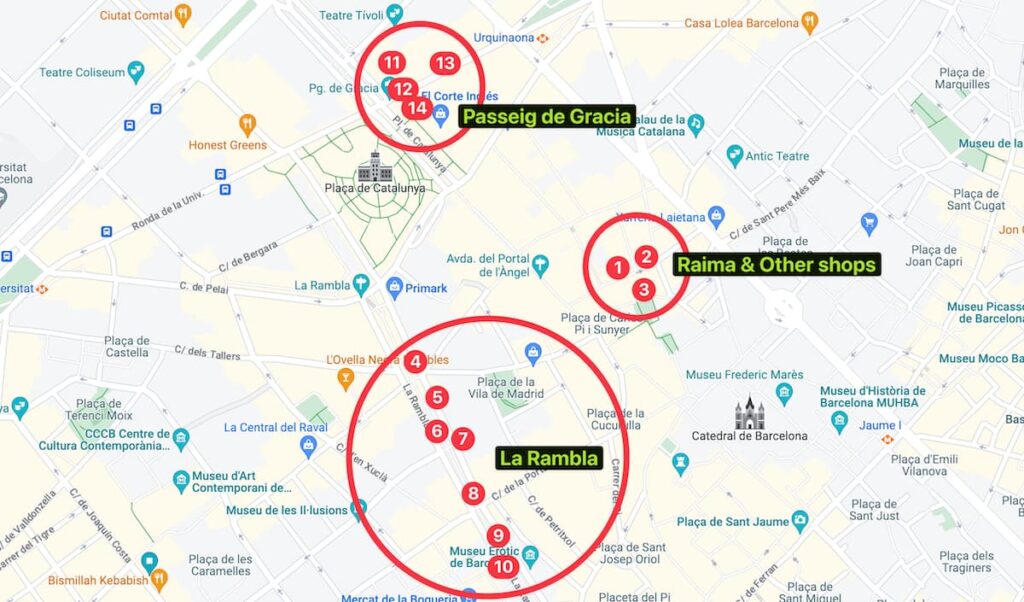 Raima, a 3-floor art supply store
The Best Places to Buy Gifts in Valencia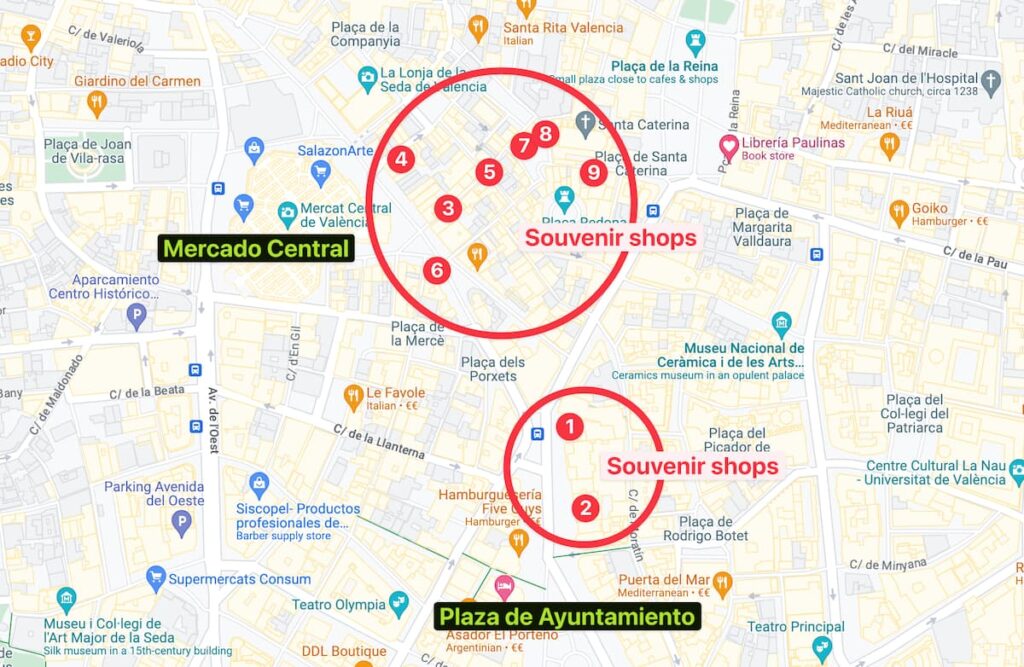 A couple of souvenir shops can be found at Plaza de Ayuntamiento and on the streets near Mercado Central. These locations should provide you with a wide range of gifts from Spain.
Final Thoughts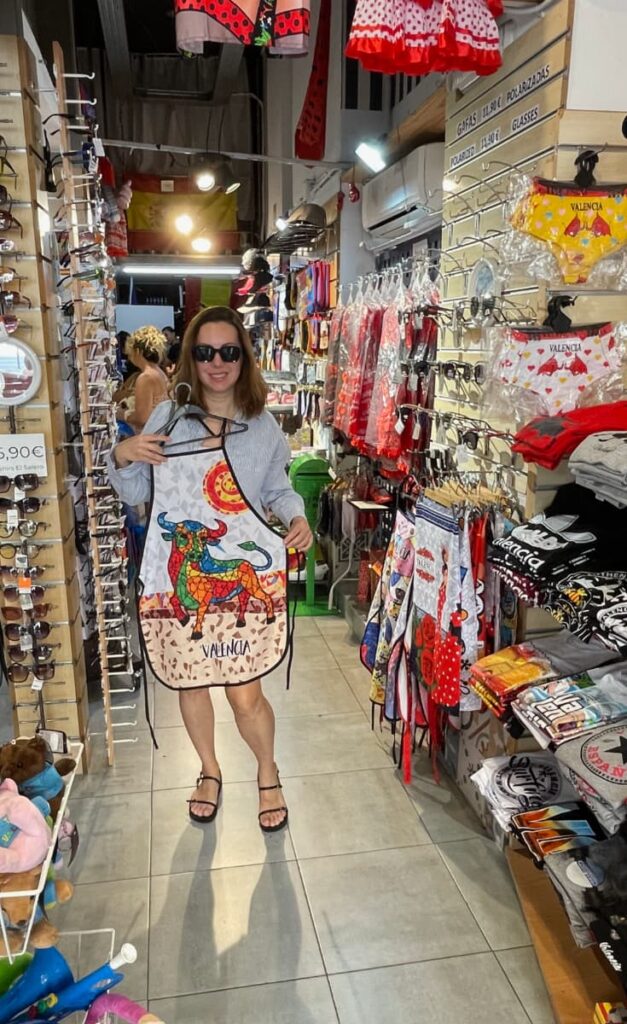 Deciding on what to bring back home from Spain is not too complicated. Food and drink are still the best Spanish souvenirs. Aside from that, go with whatever you (and your family and friends) will like the most.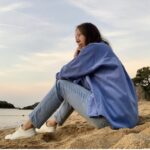 Hello, my name is Nadia.
I usually write about traveling (there are so many places to fit all the lifestyles), relocation (finding a job overseas or moving without losing an income), and living in a foreign country (adapting to a different culture and mentality). Follow me on Twitter, Facebook, Instagram, or LinkedIn!
This post might include some affiliate links. If you make a purchase through these links, I may earn a small commission at no additional cost to you. I appreciate it when you use my links to make purchases.