Best Spain Wine Regions: Vineyards, Maps, Wines
Nadia Podrabinek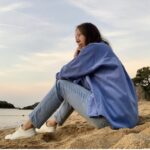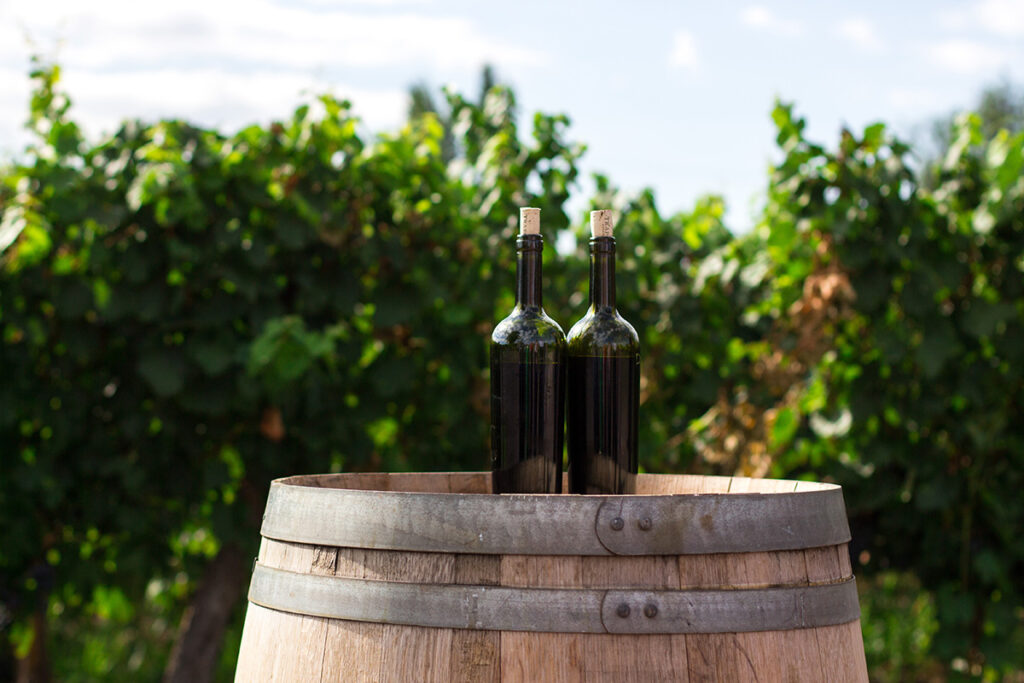 Nobody can say no to a decent glass of vino! And what better place to find the finest wines than Spain? This great nation is home to some of the world's greatest wine regions. It has a rich history, a stunning landscape, and the best climate to look after the grapes. Join us as we explore the wine regions in Spain.
We've got the glasses. We've got the wine map. And we know where the most amazing vineyards are! Here are the best Spanish wine regions.
---
Key Takeaways
Rioja wine region is best for aged reds and tours.
Penedès Wine Region is the top spot to try cava.
Castilla la Mancha wine region is the best on a budget.
Jerez, the origin of sherry wine, is the best place to try these sweet wines.
The Canary Islands are the best for white wine.
---
Best Spain Wine Regions Map
Climate and Geography
Spanish wine regions are shaped by their distinct climate and terrain. Spain's terroirs range from the cold, Atlantic-influenced Galicia to the sunny Mediterranean coasts. The Galician wine regions of Ras Baixas and Ribeiro in the north enjoy mild temperatures and plentiful rainfall, resulting in crisp, fragrant white wines.
The central plateau in the south has a continental climate with high temperatures, producing powerful reds. This covers Ribera del Duero and La Mancha. Meanwhile, the Mediterranean coast, which includes Priorat and Valencia, enjoys hot, dry summers and mild winters. This results in full-bodied reds and crisp whites.
The geography and climate of these Spain wine regions combine to produce a diverse range of wines.
Best Aged Wine: Rioja Wine Region
Must-try wine 2016 La Rioja Alta, Viña Ardanza Reserva
Must-visit vineyard Bodegas Muga
As far as wine regions in Spain go, this place is a hidden gem for wine lovers. The rolling vineyards stretch as far as the eye can see, drenched in golden sunlight. There's a sense of magic here that will transport you into a real-life fairytale. But it's more than just a beautiful landscape. Rioja does not disappoint when it comes to wine, either.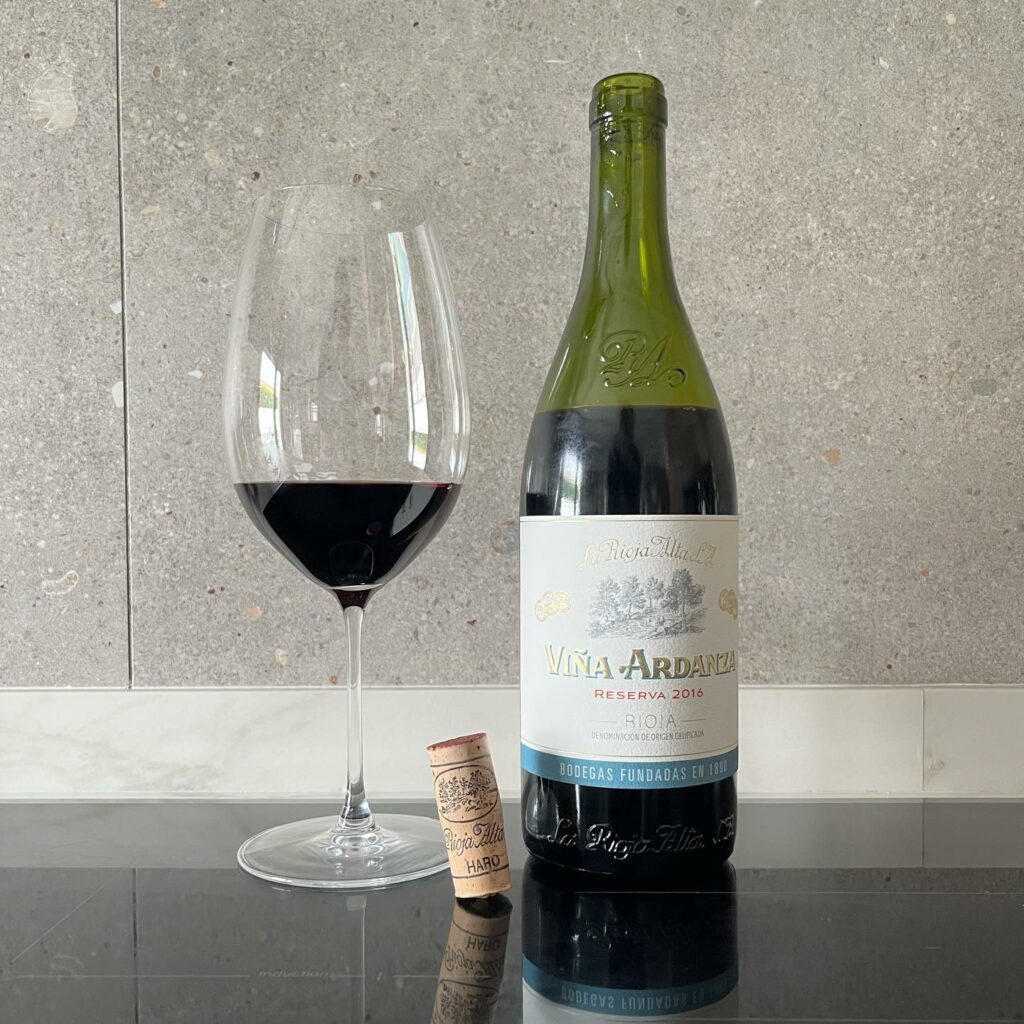 Because of its traditional winemaking processes and use of oak aging, the Rioja Wine Region is well-known for its aged wine. The vineyards use an extended maturing period. This allows the wines to acquire complex tastes and textures.
Rioja has established itself as a premier producer of excellently matured wines as a result of this rigorous technique. The Spanish red wines made in this area are nothing short of phenomenal.
They have a distinct blend of fruitiness and earthiness that dances on your tongue. We're talking about Tempranillo grapes that have been expertly matured to create a symphony of flavors. Not to mention the oak-aging process, which adds layers of richness to the wines. Rioja is more than simply red wine.
The region also makes some fairly excellent whites. Crisp and refreshing, with vivid citrus overtones, these whites are a pleasant surprise! They're ideal for lazy summer days spent relaxing on a terrace, soaking up the rays.
We can't talk about Rioja without mentioning the opportunities for wine tourism. You can go on a wine tour and see the beautiful vineyards. You can even see the winemaking process from behind the scenes.
You can find a wine map of the region here. Get your Spain wine on!
Best for Deep Reds: Priorat Wine Region
Must-try wine Formiga de Vellut
Must-visit vineyard Buil & Giné
Priorat Wine Region, located in Catalonia, Spain, is a deep-wine enthusiast's dream. It offers a captivating combination of beautiful scenery and outstanding wines. The greatest time to visit is during harvest season, which takes place in September and October. The vineyards are buzzing with activity and the air is filled with the perfume of ripe grapes.
Don't pass up the opportunity to visit the picturesque town of Gratallops, located in the heart of Priorat, and sample the local cuisine. Priorat is known for its powerful reds. They are created from the grape types Garnacha and Cariñena. These wines have complex aromas, silky textures, and exceptional age potential.
You can find a wine map of the region here.
Best for Cava: Penedès Wine Region
Must-try wine Cava Brut Reserva
Must-visit vineyard Giró Del Gorner
This bustling wine region, known for its sparkling wine, Cava, provides an array of grape types. The harvest season in late summer and early fall is the greatest time to visit Penedès when the vineyards come alive with action.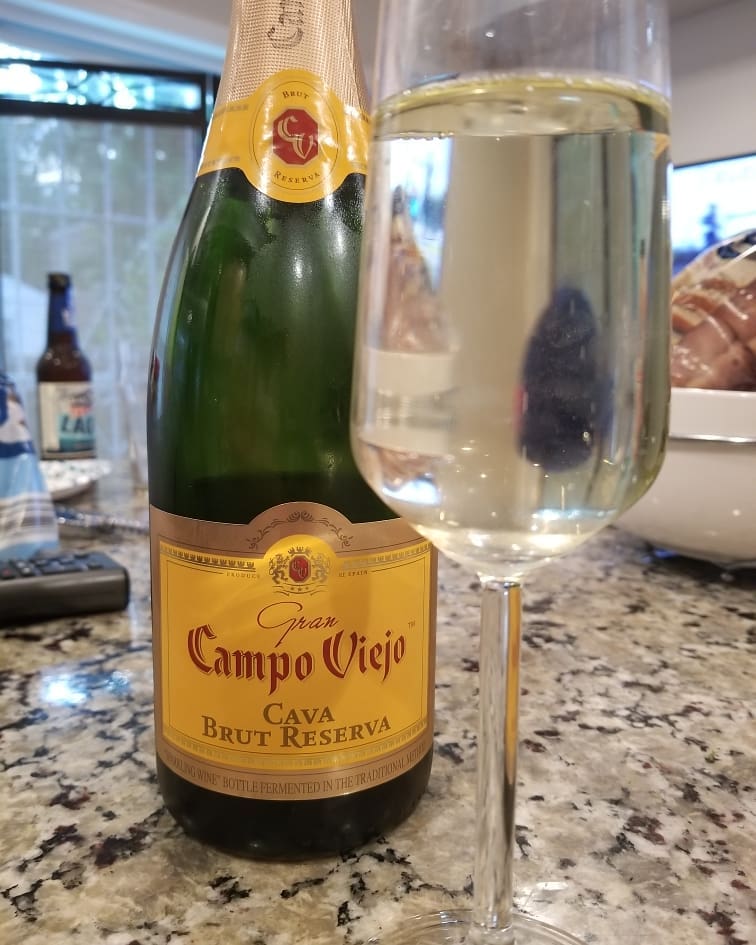 Aside from Cava, Penedès is well-known for its still wines, featuring famous grape types like Xarello, Macabeo, and Parellada. Visit the lovely wineries and have samples while enjoying the Mediterranean atmosphere and gorgeous vineyards.
You can find a wine map of the region here.
Best for Elegant Whites: Rías Baixas Wine Region
Must-try wine Martin Códax Lías
Must-visit vineyard Bodegas Martín Códax
Rías Baixas has lush green scenery and is close to the Atlantic Ocean. This makes a unique terroir that produces beautiful and crisp white wines. Summer is the greatest season to visit as the weather is pleasant and the vineyards are in full bloom.
Don't miss out on indulging in the region's famed seafood cuisine, which goes beautifully with the local whites. The characteristic grape variety of Rías Baixas is Albario. It's known for its lively acidity, flowery smells, and sharp citrus tastes.
You can find a wine map of the region here.
Origin of Sherry: Jerez Wine Region
Must-try wine Tio Pepe (Gonzalez Byass)
Must-visit vineyard Bodegas Luis Pérez
Jerez, known for its world-famous sherry wines, has a one-of-a-kind mix of climate, soil, and grape types. The region's sunny summers and mild winters provide optimal growing conditions for grapes, resulting in superb wines. The best seasons to visit Jerez and try their famous wines are spring and fall when the weather is pleasant.
Explore the picturesque town of Jerez de la Frontera and learn about the rich history and customs of sherry making. Palomino, which is used to make both dry and sweet sherries, is an important grape in the process. Another is Pedro Ximénez, which creates lusciously sweet Spanish wine.
You can find a wine map of the region here.
Best for Festivals: Navarra Wine Region
Must-try wine Lerga GB Parcelas Old-Vidadas
Must-visit vineyard Bodegas Caudalia
Navarra is noted for producing a broad range of wine due to its diverse geography, which ranges from mountains to river valleys. Summer is the greatest time to visit as the region comes alive with festivals and activities. This includes the famed San Fermin celebration of running bulls in Pamplona.
When visiting Navarra, be sure to try their signature wines, such as Tempranillo, Garnacha, and Chardonnay. Whether you like reds, whites, or rosés, Navarra has something for everyone. Visit lovely vineyards, partake in wine tastings, and absorb the rich cultural legacy of this enthralling region.
You can find a wine map of the region here.
Best for Dry Whites: Rueda & Toro Wine Region
Must-try wine De Alberto Dorado
Must-visit vineyard Bodegas De Alberto
This region, known for its dry whites, provides a unique combination of history, culture, and great vineyards. Rueda is renowned for its crisp and refreshing Verdejo wines, whilst Toro is known for its powerful and full-bodied reds predominantly created from the Tinta de Toro vine.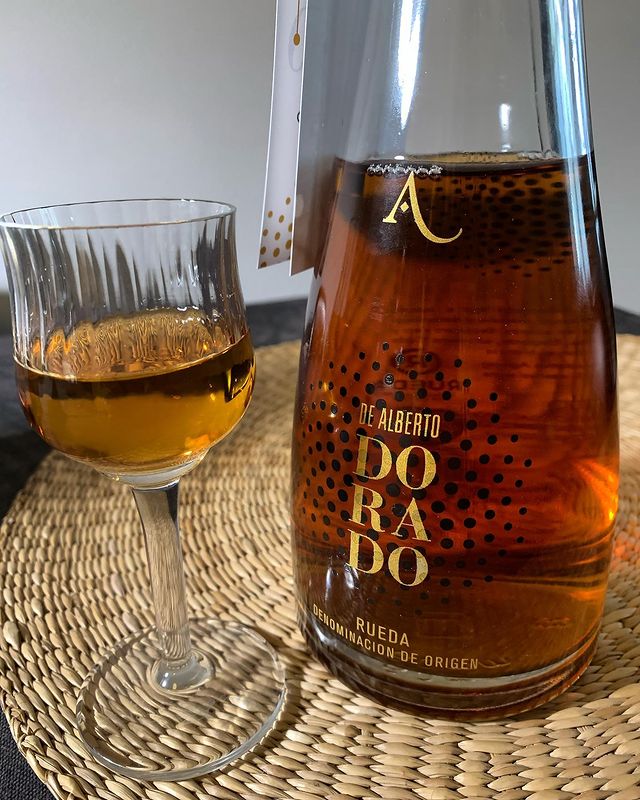 The finest seasons to visit are spring and fall when the vineyards are in full bloom. Take advantage of the chance to tour the picturesque villages, visit vineyards for wine tastings, and enjoy the local cuisine.
For those looking to discover the subtleties of dry whites and powerful reds in a lovely Spanish setting, the Rueda & Toro wine region guarantees a wonderful experience.
You can find a wine map of the region here.
Best for Moscatel: Valencia Wine Region
Must-try wine Moscatel de Valencia
Must-visit vineyard Murviedro Bodega Histórica
Valencia is a dynamic and sunny region in Spain that has a great mix of culture, beaches, and exceptional wines. Valencia's Mediterranean environment is noted for its sunlight, which produces ideal circumstances for grape growing.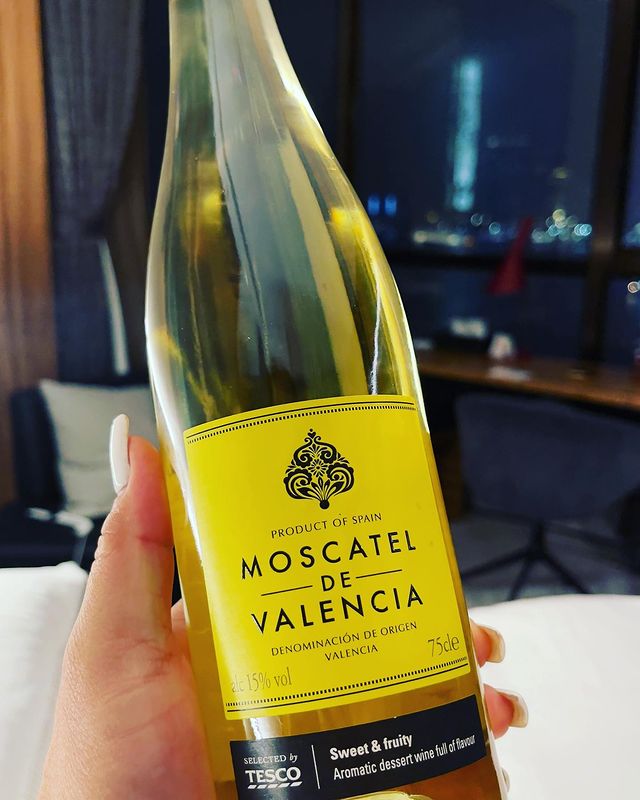 The best seasons to visit are spring and fall. When touring the region, don't pass up the chance to try the country's signature wine, Moscatel. This sweet and fragrant wine is derived from the Muscat grape, which flourishes in the warm and sandy soils of Valencia.
You can find a wine map of the region here.
Best for Range of Options: Extremadura Wine Region
Must-try wine Syrah Ruiz Torres
Must-visit vineyard Bodega Ruiz Torres
Extremadura, located in western Spain, is home to huge plains and lovely historic villages. The region is popular for its large wine production, with a wide range of wines to sample. Extremadura has something for every wine enthusiast, from strong reds to crisp whites and delectable rosés.
The best seasons to visit are spring and fall. When visiting Extremadura, be sure to try the region's signature wines, which include Tempranillo, Syrah, and Malvar.
You can find a wine map of the region here.
Best Red Wine: Ribera Del Duero Wine Region
Must-try wine 2019 Pago de Carraovejas
Must-visit vineyard Bodega Emina Ribera
Ribera Del Duero can be found in the wine regions of northern Spain. It gained its reputation as the place to go for superb red wines. You're met by limitless vineyards reaching over the horizon. Ribera Del Duero is brimming with the delectable grapes that give rise to these extraordinary elixirs.
So, what distinguishes Ribera del Duero as one of the greatest red wine regions? Tradition, passion, and the proper balance of grape varieties!
The highlights include Tempranillo, Garnacha, and Graciano. Each adds something special to the table. You won't be able to get enough of the luscious red fruits, the touch of spice, and the distinct oak flavor.
You can find a map of this lovely wine region here.
Best for Rosé: Barcelona Wine Region
Must-try wine 2014 Vinya del Metge
Must-visit vineyard Castell D'Age (45 min drive from the city)
Everyone knows about Barcelona! It's a vibrant city bustling with tourists, interesting culture, and fantastic sights. But what you might not know is that the nearby Catalan countryside is one of the best wine regions for rosé.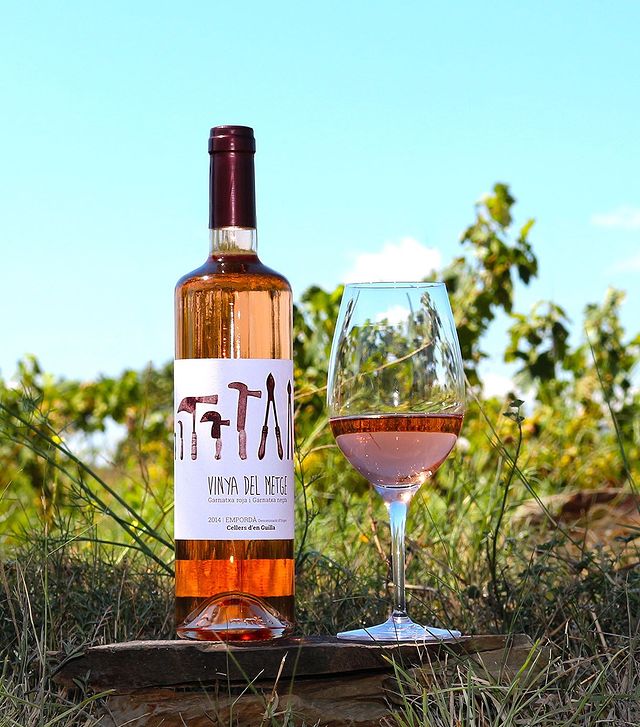 It all comes down to the extraordinary Trepat grape. This indigenous variety flourishes in the region's excellent soils and sunny environment. And this is how it produces an exquisite Rosé wine that will knock your socks off! The Trepat grape lends itself to the production of pleasant and vivid Rosés that are a joy to drink in the summer. Or winter. Or literally any day!
As you travel through the vineyards slightly inland from Barcelona, you'll see rolling hills lined with Trepat grapes. The winemakers in this region have mastered the art of coaxing out the delicate flavors of the grape. The result? Rosé wine that dances on your taste buds with its wonderful notes of wild berries and a touch of floral grace.
Here is a map of Barcelona to get your glass of Spain wine going!
Best for Romance: Murcia Wine Region
Must-try wine Madrid Romero Colección Chapó Monastrell
Must-visit vineyard Bodega Madrid Romero
As far as the Spain wine regions go, this one is a doozy. Light those candles and get the mood going! You can find the intimate and beautiful wine region of Murcia in Southeastern Spain.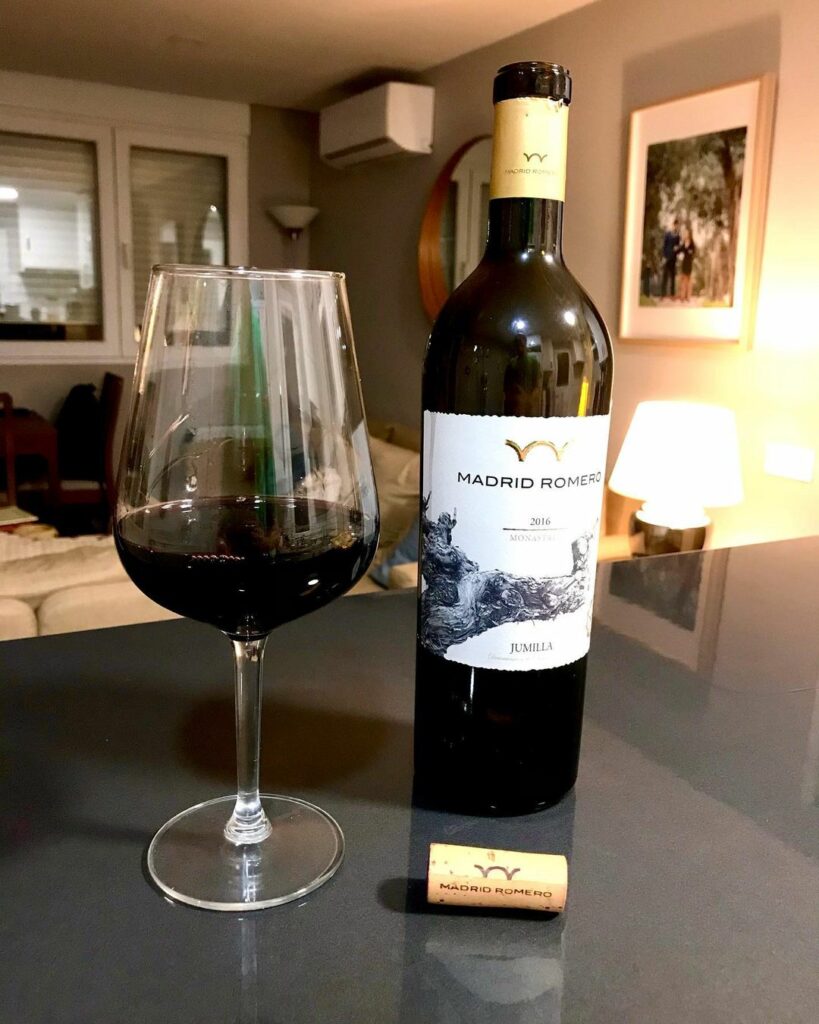 This romantic adventure will take you through tons of vineyards. Murcia is the ideal spot for those looking to swirl some vino with their lover. Murcia is distinguished by its unique blend of history and innovation. It's the best wine region for love!
This is where you can find the Monastrell grape. It flourishes in the dry Mediterranean climate and produces strong and delicious wines. Murcia's dedicated winemakers have perfected the art of producing wines representing the region's rich heritage and dynamic energy.
Murcia's wine route takes you through scenic landscapes, charming communities, and secret vineyards just waiting to be found. Wander the cute lanes, inhaling the heady perfume of the grapes. There are many tasting experiences to try out! You'll learn about all kinds of winemaking processes and enjoy a variety of great wines.
It's a wonderful experience, from the powerful and robust reds to the crisp and refreshing whites. The romance doesn't end there, though. Murcia's wine tours are also a sensory delight, with gorgeous vineyard lunches, candlelight dinners among the vines, and stunning sunsets that paint the sky in orange and gold colors.
This wine region's beautiful ambiance is simply unrivaled. A map of the Murcia wine region can be found here.
Best for Budget: Castilla-La Mancha Wine Region
Must-try wine Bodegas La Remediadora 'Topico' Macabeo
Must-visit vineyard Bodegas Aldonza
I'm a wine lover with a keen eye for a good deal, so I've got your back. Castilla-La Mancha is the ultimate spot for wine lovers searching for quality wines on a budget.
It's right in the heart of Spain, so you'll have close access to the hustle and bustle of the vibrant culture. The region offers affordable white and red wines without compromising on quality. You don't have to break the bank to enjoy these Spanish wines with your favorite people!
Castilla-La Mancha has vast vineyards that make this possible. Spanish wine is something that you shouldn't have to compromise on! It's a true paradise for those seeking incredible value and delicious sips. There are so many vineyards in the area offering Spanish wines at a reasonable price, you won't believe your eyes.
Indulge in a fruity Tempranillo, a crisp Verdejo, or a smooth Garnacha. The trip will be well worth it. Each sip will transport you to sun-soaked views, quaint markets, and lively tapas bars.
The hospitality of the vineyards in this area will make you feel like you're right at home. And at the same time, you'll feel like you're on an exotic holiday. The laid-back atmosphere invites you to savor every moment of your wine-filled adventure.
Find a wine map of this region here to start digging into their famous wines!
Best for White Wines: The Canary Islands Wine Region
Must-try wine 2022 Viñátigo Listán Blanco de Canarias
Must-visit vineyard Bodega San Juan
The Canary Islands have so many stunning Spanish wine regions. They're a true slice of Atlantic Ocean paradise. It offers beautiful beaches and volcanic scenery, and it's a hidden wine gem. What more could you want? The Canary Islands are the best spot for delectable white fortified wines.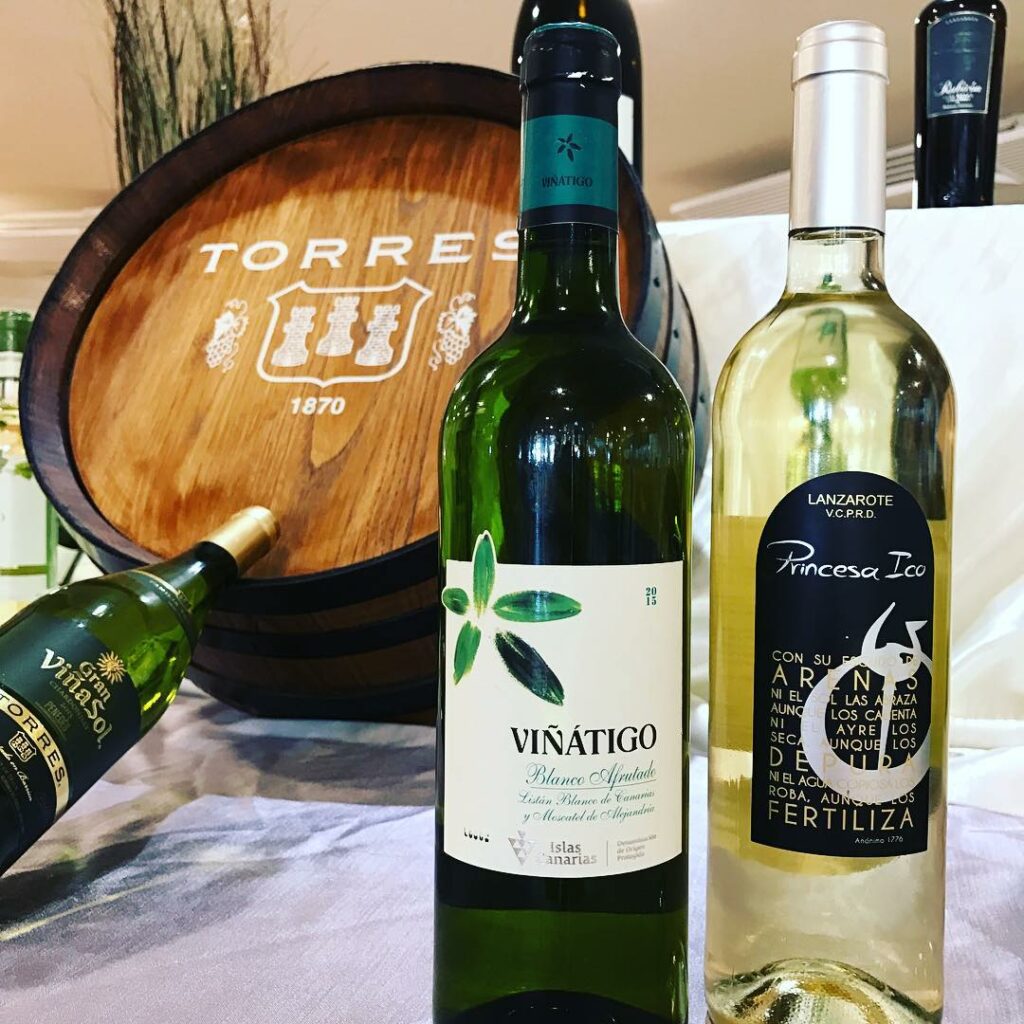 The Canary Islands are distinguished by their distinct terroir. It has volcanic soils and a marine climate. These variables combine to provide the ideal environment for growing excellent white grapes. The islands are well-known for their expertise in white fortified wines – these divine beverages are complicated and elegant.
Each taste transports us to a dimension of pleasure. Whether it's the unique Malvasia wines of Lanzarote or the tantalizing Listán Blanco wines of Tenerife, you won't regret it! Find your way around the Canary Islands here.
Best for Sherry Wine: Andalusia
Must-try wine Pedro Ximenez
Must-visit vineyard Dona Felisa Winery
Among all the wine regions of Spain, Andalusia stands out for its sweet wines. Did you know that this sun-kissed paradise is home to some of the world's greatest sherry wines? Although not the home of sherry, they make their mark! Andalusia is the ideal location for reveling in the distinct and delicious flavors of sherry.
The winemakers of the region have perfected the art of creating these fortified wines that capture the spirit of this wine region. The Solera system is a one-of-a-kind winemaking method that they use. Andalusia produces genuinely unrivaled sherry wine thanks to grape varietals such as Palomino, Pedro Ximénez, and Moscatel.
Explore historic vaults where rows of maturing barrels contain time's mysteries. Drink sherries ranging from bone-dry and crisp Fino to creamy and delicious Pedro Ximénez. Find the sweet map to Andalusia here.
Spanish Wine Labels
Spanish wine labels provide an insight into the intriguing world of Spanish wines. There are over 70 Spanish wine-producing regions. One feature that distinguishes Spanish wine labels is the rich history and heritage they often reflect. Each label offers a tale of the region's winemaking legacy.
Reading a Spanish wine label is a fun and educational experience. Look for the wine area, Denominación de Origen (DO) or Denominación de Origen Calificada (DOCa), and vintage year. Grape types such as cava grapes or palomino grapes are often mentioned. Aging phrases like Crianza or Reserva indicate the level of maturity.
The label includes the name of the producer or bodega. Regardless of how many wine regions you visit in Spain, it's worth taking the time to read the bottle!
Wine Tasting and Tours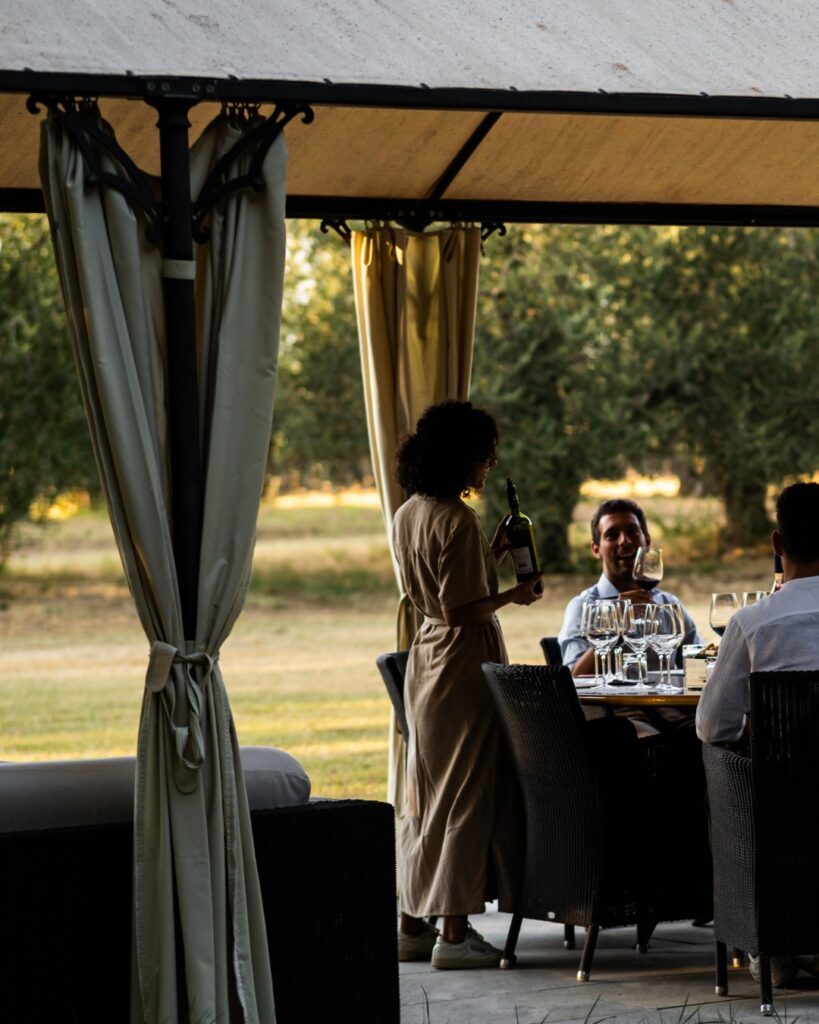 It's important to plan ahead if you want to enjoy a wine tasting or tour on your schedule. It's better to book in advance! Plan your tour to coincide with the region's festivals for a better time. We recommend going for a guided tour, as self-tours won't offer the same level of knowledge and historical facts.
Check out what the tour includes. Some may even provide transportation! It's important to know what you're getting for your money. Sometimes it helps to read the reviews online before making a choice, as well. Some tours might require a specific dress code so make sure to follow the guidelines!
Conclusion
The wine regions of Spain provide an exciting mix of tastes, history, and traditions. Spain's different wine regions offer many distinctive and spectacular wines. These range from the strong reds of Rioja to the crisp whites of Ras Baixas, and the sparkling Cavas of Penedès. The Spanish wine regions guarantee an enjoyable voyage through the world of wine.
FAQs
What month is Spain's vineyard planting season?
September is the beginning of Spain's vineyard planting season.
What region in Spain is famous for wine?
Rioja wine region is most famous for wine.
How many regions in Spain produce wine?
There are approximately 70 wine regions in Spain.
What wine is Spain known for?
Rioja and cava are the wines that Spain is known for.
What is the best wine in Spain?
Rioja red wine is often considered the best wine in Spain.
How much wine does Spain produce?
Spain produces approximately 35.3 million hectoliters of wine per year.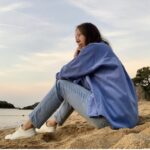 Hello, my name is Nadia.
I usually write about traveling (there are so many places to fit all the lifestyles), relocation (finding a job overseas or moving without losing an income), and living in a foreign country (adapting to a different culture and mentality). Follow me on Twitter, Facebook, Instagram, or LinkedIn!
This post might include some affiliate links. If you make a purchase through these links, I may earn a small commission at no additional cost to you. I appreciate it when you use my links to make purchases.