15 Spanish White Wines to Taste Right Now
Nadia Podrabinek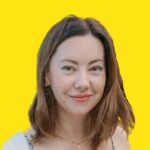 Written by Nadia Podrabinek
Hello, my name is Nadia. I usually write about traveling (there are so many places to fit all the lifestyles), relocation, and living in a foreign country (adapting to a different culture). My travels stretch beyond Spain, with journeys to the US, Italy, Norway, Portugal, and France. Relocating to Spain in 2018, I lived in cities from Barcelona to Madrid, currently calling Valencia home.  Follow me on Twitter, Facebook, Instagram, or LinkedIn! ... show more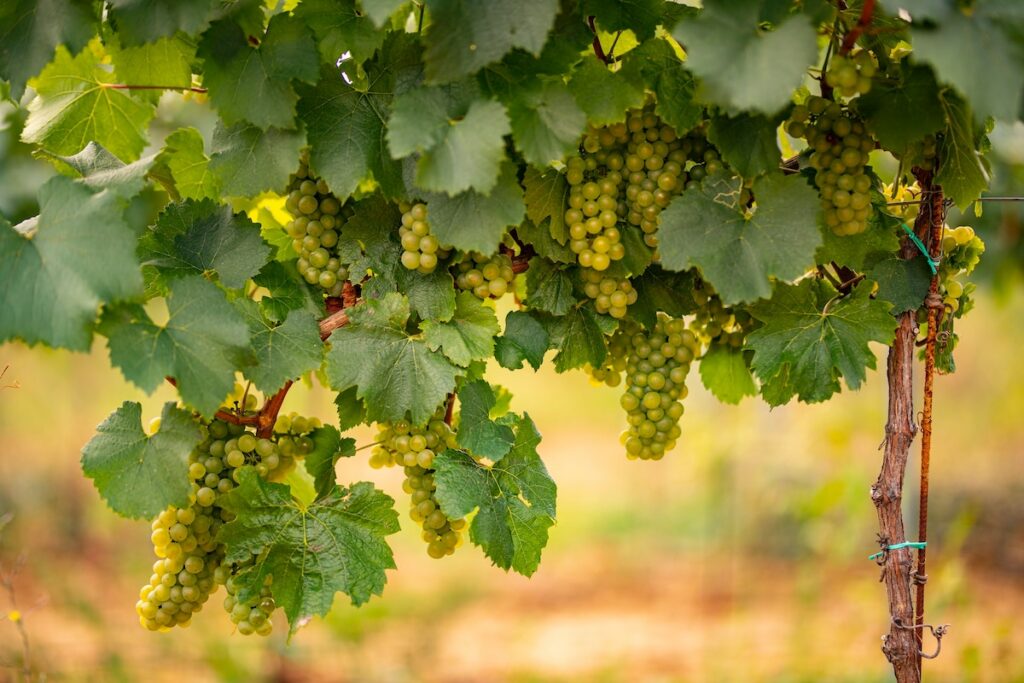 Hola wine lovers! Are you ready to discover the best Spanish white wines that will transport your taste buds straight to sunny Spain?
As a country famous for its viticulture, Spain produces a wide range of varietals, including some of the best white and sherry wines in the world.
---
Key takeaways
Remember, there is no universally best wine; there is only the wine you personally favor the most.
Albariño is Spain's flagship white wine, light and acidity-driven, while Verdejo from the Rueda region is a herbal/green white wine, similar to Sauvignon Blanc. You can also try Viura, Txakoli, or Godello among other white varieties.
Get an app called Vivino, which allows you to take a picture of any wine label and access information about the winery, market price, reviews, and more. You can even use the app to order wines.
Try Valencian Las Dos Ces (My favorite one!), with the predominance of aromas from Sauvignon Blanc
---
What people say on Reddit
Alto de la Ballena is an amazing wine and inexpensive too. We sell a bottle of it at my restaurant for $36, and that's with the insane markup that restaurants have on alcohol (for example, I found our most popular Albariño at a grocery store once. We charge $50 for it, I found it at the store for $17 or $18). Haven't seen it in the wild before but it can't be expensive.

goddamnitcletus
Try Albariño that sees oak. Two options are Granbazan (sister property of Rioja winery Baigorri) bottlings Limousin and Don Alvaro Bazan. For a bit of a wildcard, try the Albariño from California winery Stereophonic, it may actually be exactly what you're looking for, but needs to be drunk colder than a good Rias Baixas Albariño in my opinion.

cme18
I'd probably try any white Priorat that you could get your hands on, what you're describing is super on par with the classic profile/typicity. Might be worthwhile to head to a good local shop or reach out to a bigger one with more of a nationwide rep like K&L or Chambers or similar and say you want a mixed case/half case of white Priorat.

For a producer rec check out Mas d'en Gil – they should definitely have something up your alley.

not__a__consultant
I'm taking a wine tour in December of Rioja, but, to your point, I'm doing it through a local tour company that has done all the leg work for an entire day of vineyard hopping. All-in, with Travel to and from San Sebastian, Wine, and Lunch included, I'm looking at 500 Euros for two people. I. Can't. Wait!

Rib-I
Spanish white is a fascinating grape variety that's unlike its bolder, red wine counterparts which are made with whole grapes. White wine grapes are gently pressed to extract the juice and then the magic of fermentation happens without the skins. This process is what gives Spanish white wine that light and crisp taste, perfect for sipping on hot summer days.
From the zesty Albariño wines to the fruit Verdejo wines, Spanish white wines offer a unique tasting experience sure to please any palate. Join me as I explore the 15 best Spanish white wines that you simply must try!
Read also: Best Spanish Red Wines
Best Spanish White Wines Map
Regions for Spanish White Wine
Rias Baixas
If you're a wine enthusiast, then a trip to the Rias Baixas wine region should be on your bucket list.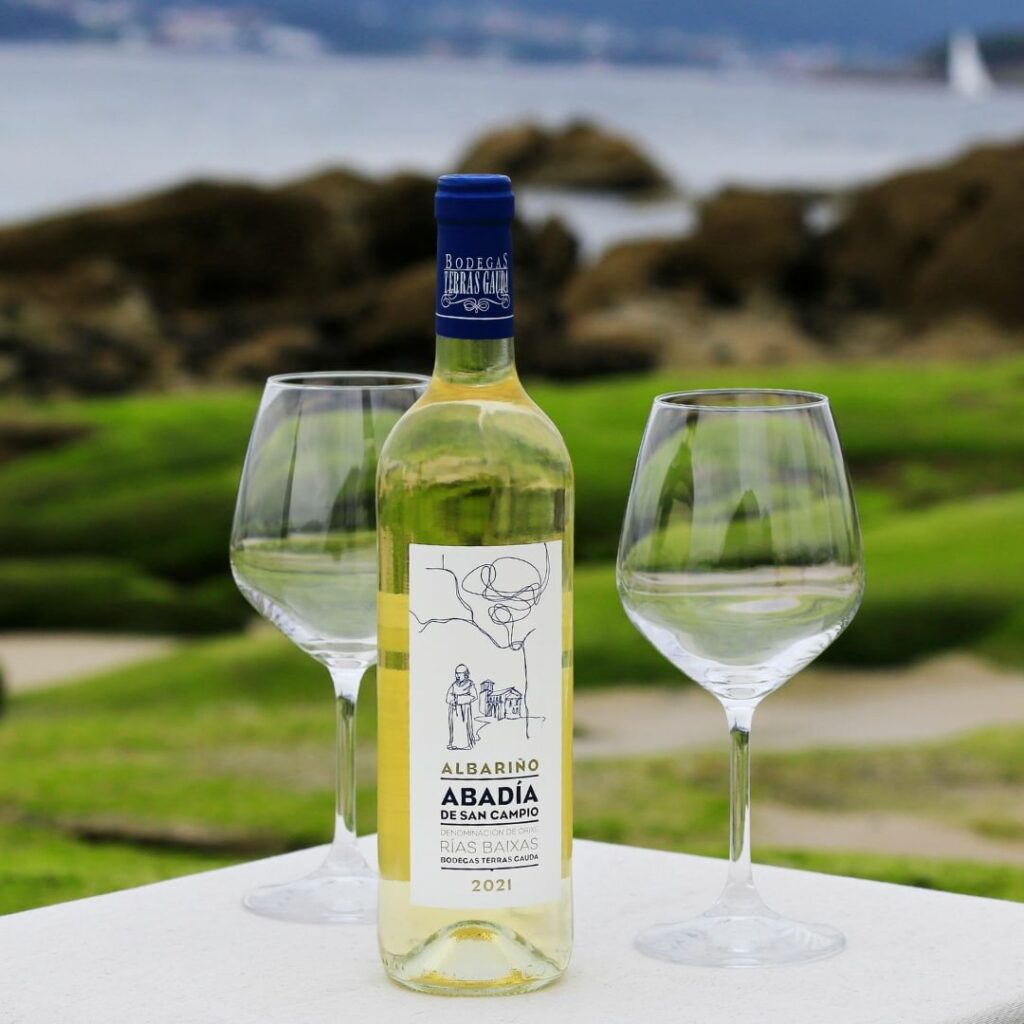 Nestled in the gorgeous northwest corner of Spain, Rias Baixas is the crown jewel of Galicia. It's a wine region that's earned international acclaim thanks to the superstar white grape that calls it home: the vivacious, aromatic Albariño.
The secret to Rias Baixas' white wine success lies in its unique terroir. The Atlantic influence, combined with the granite and schist soils, work together to produce wines with delicious natural acidity, zesty citrus notes, and a sea spray minerality.
This is a combination that cannot be replicated anywhere else in the world and this wine region proudly holds Spain's second-highest wine classification (DO) because of it.
Rueda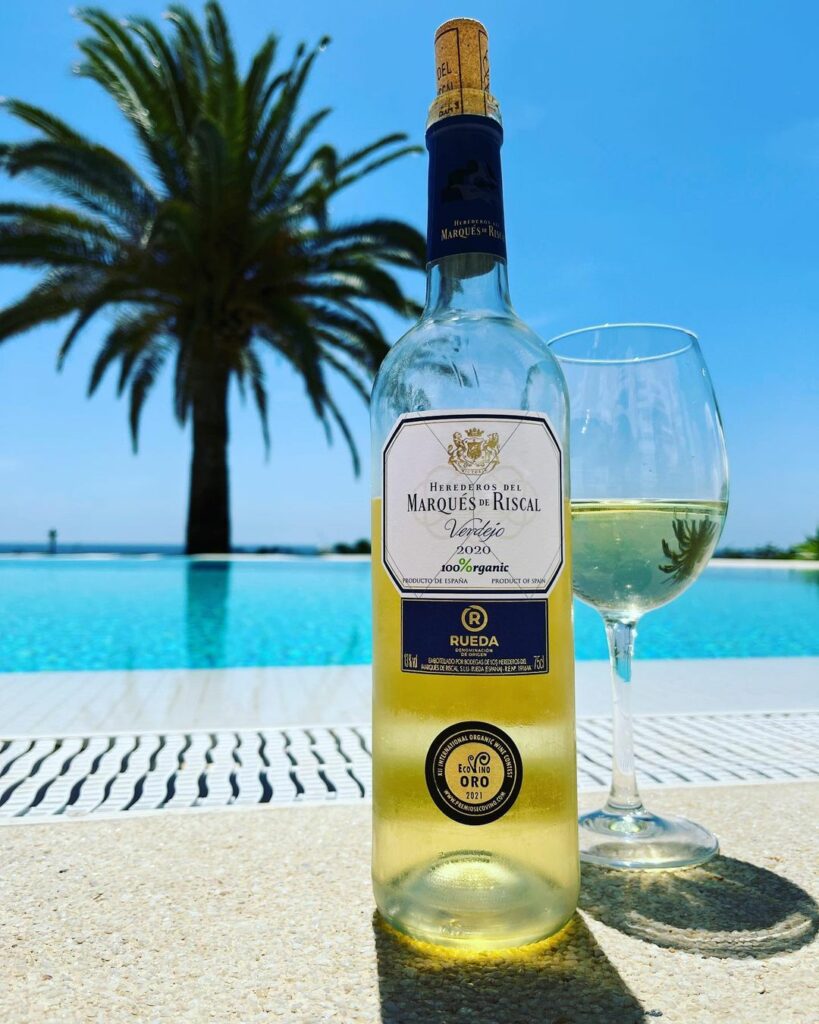 If there's one highly underrated wine travel region, it's Rueda – a white wine lover's paradise.
Rueda is a picturesque region situated in the heart of the Castilla y León state, where the rocky soils, dry climate, and dramatic daytime shifts lend themselves to the region's prized grape, the Verdejo.
The history of winemaking in Rueda dates all the way back to the 11th century, but it wasn't until recently that the region achieved international acclaim for its exquisite whites.
Despite the popularity surrounding Rueda's Verdejo wines, this region still prides itself on small, family-run farms and a dedication to organic viticulture.
Rioja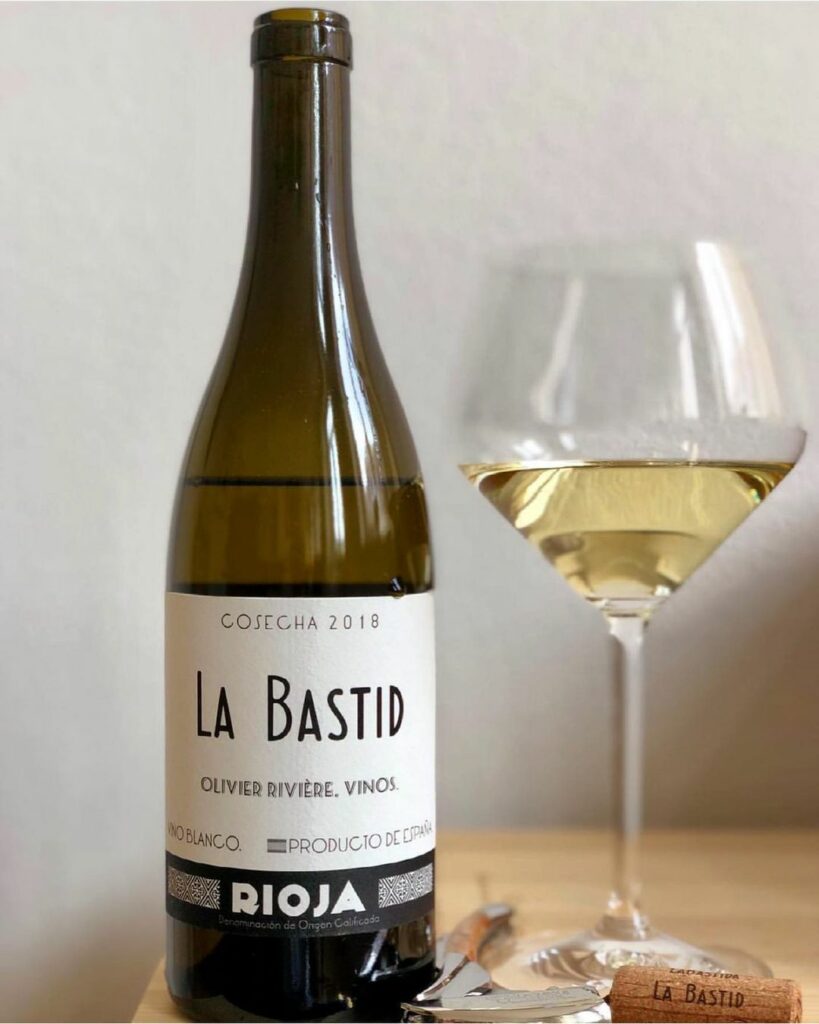 While Rioja has historically been the origin of Spanish red wines, don't sleep on the white wines produced here! White Rioja wines are crafted solely from Spanish white grapes and contain at least 51% of the native Viura grape along with a mix of other regional varietals.
In terms of styles, there are two types of White Rioja: more complex wines made mainly from Viura, and the racy, mineral-driven whites using more Tempranillo Blanco.
Penedès
If you've heard of or tried Cava, Spain's iconic sparkling wine style, you've likely heard of Penedès.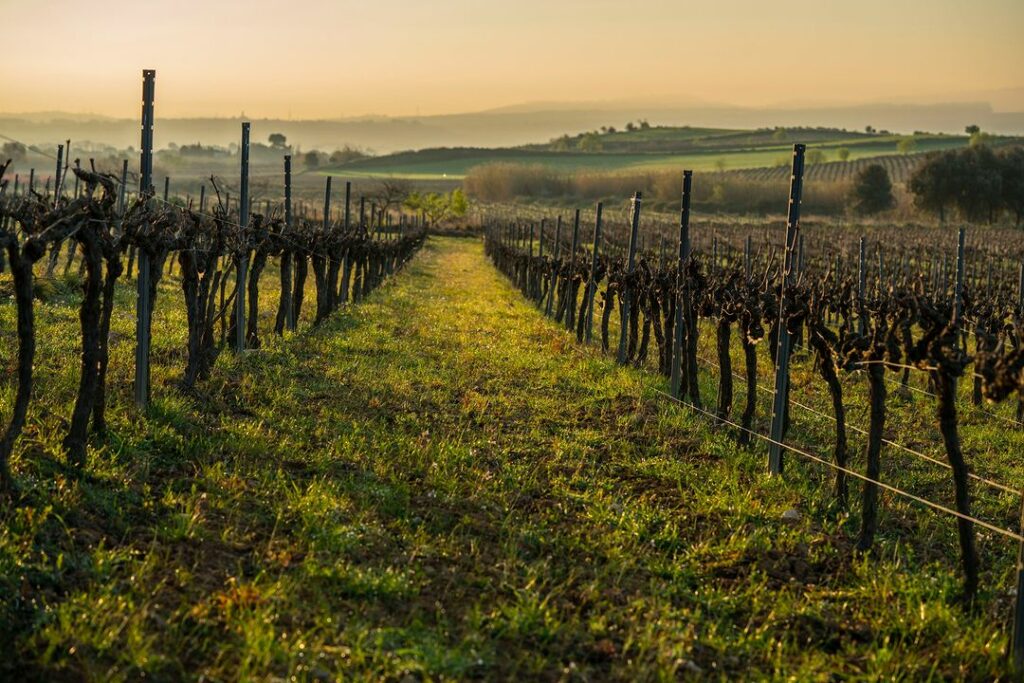 This Mediterranean wine region is not just known for its Cava, but also for its excellent dry whites, as well as some interesting dessert wines.
The white wines of Penedès are a delight to the senses, with Xarel·lo being the dominant white Spanish grape variety that thrives in the central region. Macabeo (an early ripening grape grown in the lower, coastal region) and Parellada (grown in the interior highlands) are also common in the Penedès wine region.
This region has also embraced new grape varieties like Sauvignon Blanc, Riesling, and Chenin Blanc.
Terra Alta
Terra Alta is a charming, off-the-beaten-track wine region in the Tarragona province.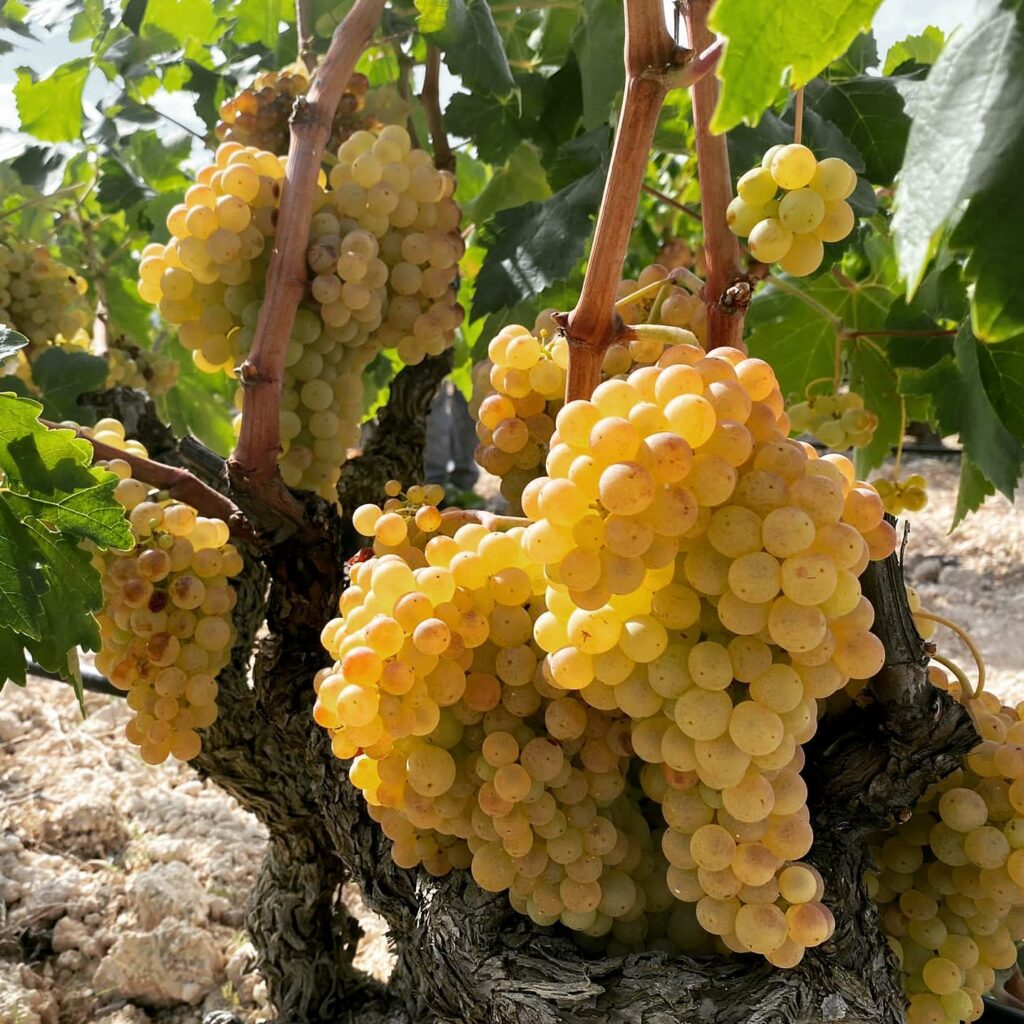 It received Designation of Origin Protegida status back in 1972 but has only recently come up on people's radar when its winemakers started producing delicious Mediterranean-style wines for the international market.
Although Terra Alta may not be the easiest Spanish wine region to reach, the effort is worth it. With its Mediterranean climate, varied geography, and fruitful soils, Terra Alta is the perfect terroir for the Garnacha Blanca grape to shine. This grape gives full-bodied whites bursting with white fruit, minerality, and Mediterranean herbs.
The 15 Best Spanish White Wines
Best Rias Baixas White Wines
Pazo Barrantes Gran Vino Albariño 2019

Your senses will be dazzled when you try Albariño wine, crafted from grapes grown on the Pazo de Barrantes estate. The granite soils with sand on the surface provide the perfect terroir for creating this stunning wine.
Pazo de Barrantes Gran Vino presents fine aromas of white stone fruit, hints of citrus fruit, acacia blossoms, and subtle balsamic notes. It's incredibly soft and refreshing on the first sip, with a smooth, creamy texture and long-lasting finish that will leave you wanting more.
This wine pairs beautifully with seafood and tart fruits, such as caviar, shrimp, grilled scallop, grapefruit jam, and blood orange.
Mar de Frades Albariño 2022

Mar de Frades Albariño is a true gem of the Rias Baixas wine region. The Mar de Frades winery is celebrated for its exceptional Albariño wines, and this varietal white is a prime example of their mastery.
The grapes used to create this wine are sourced from Valiñas Finca and the coastal influence of the nearby Ria de Arousa is unmistakable, as the salty breeze infuses the wine. This white wine boasts green apple notes combined with citrus aromas, followed by hints of lemon zest, grapefruit, and tropical mango.
To bring out the best in this wine, pair it with raw fish and seafood, rice, octopus, or even Japanese cuisine!
Bodegas Fillaboa Albariño 2021

Bodega Fillaboa is a producer of high-quality wines from Rias Baixas, and their Albariño wines showcase their commitment to this. This 100% Albariño wine is a masterful blend of eight of the estate's most representative vineyards, each contributing its unique terroir to the final product.
Once you've poured a glass, expect a straw-yellow color that is clean and bright with intense fruity aromas like apple, mango, pineapple, and citrus. The mouthfeel is soft with a good amount of acidity and a long-lasting finish.
The perfect nibbles to have with this wine include fresh seafood, oysters, and soft, creamy cheeses.
Best Rueda White Wines
Marqués de Riscal Finca Montico 2021

Allow me to introduce you to Finca Montico, a white wine made from 100% Verdejo grapes grown in the Montico estate within the borders of Rueda. This white wine is part of the prestigious collection of 100% organic wines from Marqués de Riscal, produced with the minimum possible intervention.
In the glass, the Finca Montico delights with a medium-intense aroma that possesses a marked Verdejo varietal profile complemented by hints of fennel, herbs, white blossom, pear, and peach. When you sip, you're treated with a delightful freshness, complemented by a good acidity and round finish.
The perfect food pairings for this wine's complex character are shellfish, cold meats, vegetarian dishes, and pork.
Bodegas José Pariente Cuvée Especial Verdejo 2021

The José Pariente Cuvée Especial is a Verdejo wine that presents a truly unique wine-tasting experience. Crafted from vines that were planted in 1924 and aged from 11 months in oval concrete vats, it strikes the perfect balance of tradition and innovation.
Fine and elegant aromas are complemented by mineral and balsamic notes. When you sip this green and flinty wine, you'll taste crisp acidity, minerality, apple, pear, and a hint of grassiness that are typical of a Spanish white wine Verdejo.
White meat and fish, a range of rice dishes, and Iberian products like Spanish ham pair perfectly with the José Pariente Cuvée Especial.
Diez Siglos Rueda Verdejo

Next from the Rueda wine region is Diez Siglos Rueda Verdejo; a wine crafted using the finest quality Verdejo grapes picked at night to ensure they're cool upon arrival at the winery. This white wine offers an impressive array of aromas like stone fruit, tangerine oil, and citrus.
Diez Siglos Rueda Verdejo has a complex and round palate with notes of grass and fennel, complemented by a mouth-filling texture that is bright and pure.
This classic white Spanish wine has a long and satisfying finish and pairs perfectly with any fish, chicken, or rice dish.
Best Rioja White Wines
Marques de Murrieta Capellanía Reserva 2017

Capellanía, an extraordinary Spanish white, is a result of carefully grown Viura grapes harvested from the Capellanía vineyard in Rioja. This white wine style is buttery and complex; a result of the demanding winemaking process.
A brilliant straw-colored wine, Capellanía has ripe white fruit aromas, including golden apple and conference pear, accompanied by hints of butter, citric, and fennel. It has a balanced texture with fresh acidity and a long finish to delight your palate.
If you enjoy appetizers and snacks, cured meat, or fish dishes, this is the wine to pair it with.
Bodegas Muga Flor de Muga Blanco

Hailing from the beloved Rioja DOCa region, the Flor de Muga Blanco from Muga winery is a triple threat – a blend of Viura, Garnacha Blanca, and Maturana Blanca. And, let me tell you – this wine is like liquid gold with a color that beckons you to take a sip.
The nose is where things get interesting, with a complex mix of white blossom, green apples, grapefruit, orange peel, and a dash of cinnamon. On the palate, this wine really shows off the perfect balance of acidity and smoothness. The citrus notes come back in full force, with a hint of minerality to bring everything together.
This Spanish white is an excellent pairing for a variety of dishes, including chicken, fish, fries, garlicky prawns, and summer fruit salads.
Rioja Vega Tempranillo Blanco Reserva 2018

Our last wine pick from Rioja is the 2018 Rioja Vega Tempranillo Blanco Reserva: a fabulous vino crafted from grapes sourced atop a hill in the stunning Sierra Cantabria.
On the nose, the wine has rich and intense aromas of tea and honey with a subtle smokiness. This is rounded out by hints of oak and a delicious blend of citric and stone fruit. When it comes to taste, this wine greets your palate with a good weight of fruit, balanced with crisp acidity and a hint of minerality.
If you're wondering what to pair the delectable Rioja Vega Tempranillo Blanco Reserva with, I highly recommend lean fish, cured meats, shellfish, and snacks.
Best Penedès Wines
Gramona Gessamí

The Gramona Gessamí is top of the list of the best young white wines. Produced by the famous Gramona winery in Penedès, this organic white wine is a blend of 50 % Muscat, 35% Sauvignon Blanc, and 15% Gewürztraminer.
The fermentation on skins is done at low temperatures to ensure the wine's unique floral-scented nose, revealing notes of white flowers, roses, fragrant jasmine, apricots, and subtle forest notes. The sweetness of the wine is perfectly balanced with a superb, long and fragrant finish.
This wine pairs wonderfully with appetizers, salads, fish, and paella. It's also the perfect complementary wine for exotic cuisines like Japanese and Indian food.
Pinord Lluna Nova Xarel·lo

This is a fun and tasty wine made from Xarel·lo grapes grown organically and biodynamically from the Pinord winery. The wine is full of character and has a balanced mix of fruit and flower aromas.
After harvesting, the grapes are gently pressed and fermented in oak barrels with several bâttonages for added complexity and creaminess. The nose has a mix of white-fleshed fruit, citric fruit, nuts, and a subtle hint of oak.
Lluna Nova is a lovely accompaniment to mature cheeses and seafood dishes with shrimp, lobster, or crab.
Cora de Loxarel

Cora de Loxarel is an exciting blend of Muscat and Xarel·lo from the heart of Catalonia. Josep Mitjans is the genius behind the Loxarel label, hailing from the Masia Can Mayol Bodega, where they farm their grapes organically.
This wine offers up a perfect balance of orchard fruits like pears, apples, peaches, apricots, and medlars with hints of tropical goodness and aromatic herbs that will make your mouth water.
As for pairings, this wine is incredibly versatile and an excellent choice for an aperitif. It's the perfect partner for fish dishes, risotto, soft cheeses, and salty snacks.
Best Terra Alta Wines
Heréncia Altés, La Serra Blanc

La Serra Blanc is the flagship wine of Heréncia Altés, one of the leading producers in Spain's Terra Alta region. Made from the tantalizing Garnacha Blanca grape, this organic wine comes from the oldest vineyard in the region, 'La Serra.'
So, what can you expect from this wine? Picture a rich, full-bodied white with zingy acidity thanks to its altitude, and a tantalizing limestone and sandy clay soil. The oak and fruit are in perfect harmony, with juicy melon, tangy lemon curd, and zesty grapefruit.
As a wine high on the intensity spectrum, you'll note that this Grenache Blanc pairs great with a range of foods from fish dishes to rich meats.
Edetária Seleccio Blanco

This bottle of beauty is made from the Garnacha Blanca grape, harvested from 60-year-old vineyards that grow in fossilized sand dunes – meaning this is not a high-yielding grape, which makes this drink incredibly rare.
This organic, full-bodied, and silky wine is bursting with flavors of apple, pear, citrus fruit, floral notes, and more. It's delicately honeyed and full of stone fruit and sweet herbs – definitely a "Wow" wine in my book!
Don't even get me started on food pairings… Serve this wine with seafood dishes, shellfish, smoked salmon, trout, or sushi, and you have a match made in heaven.
Jordi Miró Garnacha Blanca

The final Spanish white wine on my list is the young and surprising Jordi Miró Garnatxa Blanca, a wine that's made from 100% hand-picked Garnacha Blanca. Produced by the talented winemaker Jordi Miró in the northeast of Spain, this dry Spanish white wine is bursting with tropical fruits.
The wine has a clean and medium-intense nose with hints of red apple, fennel, and a dash of lemon peel. It boasts a smooth and mouth-filling palate full of sweet fruity flavors like pear, red apple, and Cavaillon melon. The toasted oak aging adds a little spiciness and a pleasant bitterness to a satisfying finish.
Perfectly crafted from Garnacha Blanca grapes, this wine is an ideal pairing for seafood or barbecued chicken.
Spanish White Wine Tasting Tips
If you're a wine lover looking to indulge in the Spanish wine culture, then you need to know the ins and outs of wine tasting.
As a seasoned wine enthusiast myself, I'm here to offer you my top tips and tricks to navigate the Spanish wine world with confidence!
Tip 1: Drinking Spanish white at the right temperature
One of the worst crimes against wine is an ill-considered serving temperature – and Spanish wines are no exception. There's nothing worse than a glass of Spanish white wine that's been ruined because it's too warm or too cold.
That's why my first tip to you is to ensure you're drinking a Spanish white wine at the right temperature.
Dry white wines like Albariño, Verdejo, and Macabeo (Viura in Rioja) are perfect for sipping during those scorching Spanish summer days. When served chilled, they're crisp, snappy, and refreshing.
For dry, unoaked white wines, 45°-50°F (7°-10°C) is best. Any colder and the acidity is too high; and too warm means you'll lose that refreshing punch.
Spanish white wines that are oaky and creamier (like some of the white wines from Rioja) can be served slightly warmer. Depending on how oaky the wine is, a temperature of 50°-54°F (10°-12°C) is the sweet spot.
Tip 2: Tasting a Spanish white wine
Sure, white wine can be an easy drink to sip (or chug down), but when you're trying Spanish white wine, you want to indulge all your senses to get the full experience.
Here are a few simple steps to have you tasting Spanish white wine like a pro in no time at all:
First, make sure you have the right wine glass – trust me, this matters. Certain wine glasses have a design to enhance the drinking experience of a wine. Naturally, you'll want a white wine glass.
Next, assess the wine's appearance by holding it up to the light. Observe the color and take note of the way it moves in the glass. You're starting to look like a real pro now!
Smell the wine and take note of the wine's aromas. You may not detect much on the first sniff, so give it a swirl to introduce some oxygen.
Now for the fun part: tasting the wine. When you take that first sip, think of the flavors, how dry or sweet it is, and whether it's acidic or creamy. Make your assessment and enjoy the rest of your glass – slowly!
Tip 3: Pairing a white Spanish wine
Spanish white wine and tapas combine to achieve a match made in gastronomic heaven – this I can't deny. But – the real magic happens when you pair them up perfectly. Trust me; you don't want to be enjoying a delicious meal or Spanish white, and the flavors clash!
Crisp and aromatic white wines such as Albariño and Godello pair beautifully with fried food, rich pâtés, pork, and seafood dishes such as Gambas al Ajillo.
Green and tangy white wines, like Verdejo and Viura, are perfect for seafood, tomato sauce-based dishes, Thai food, and sushi.
Tip: Try Verdejo or Viura if you like Sauvignon Blanc or Pinot Grigio.
Parellada and Xarel·lo pair wonderfully with spicy dishes, paella, and garlicky seafood.
Tip 4: Where to buy Spanish wines
Alright, now that I've got you drooling over Spanish wine, it's time to get your hands on some! The great news is that it's easy to find your perfect bottle – just download one of these awesome apps:
If you are in Spain, you can the best variety of wines in El Corte Inglés grocery store.
Also, try using Vivino app, it is absolute must-have when choosing wine at the grocery rack or even purchasing online. You just take a photo of a wine bottle and get its rating. I always go for 4–4.2+ ones.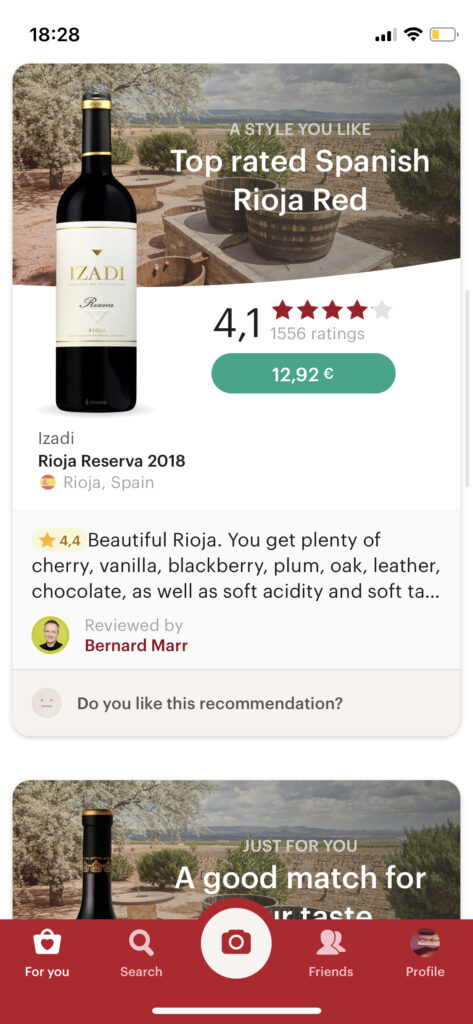 Spanish White Wines FAQ
Is there a white Spanish wine?
While Spanish red wines reign supreme in this country, the country does produce its own Spanish white wines. When it comes to white grapes, Airén is the most widely planted grape variety in Spain. Other popular white grape varieties are Albariño, Viura, Verdejo, Xarel·lo, Godello, and Parellada, among others.
What are the most famous Spanish white wine brands?
Spain is home to many famous white wine brands that are enjoyed by wine lovers around the world. Some of the best Spanish white wine brands include Mar de Frades, Bodegas Martín Códax, and Pazo de Señorans from the Rias Baixas region. In the Rueda region, Bodegas José Pariente and Herederos del Marqués de Riscal are among the most popular.
How do they say "white wine" in Spanish?
In Spanish, white wine is called "vino blanco."
Does Spain produce Sauvignon Blanc or Chardonnay?
Yes! Spain produces both these white wines, but they're not as widely planted as native grape varieties. Some Spanish winemakers are experimenting with these international grape varieties with great success. In Spain, you can find Chardonnay and Sauvignon Blanc in various wine regions like Catalonia, Navarra, and Andalucia.