The 15 Best Spanish Red Wines You Need To Try
Nadia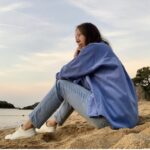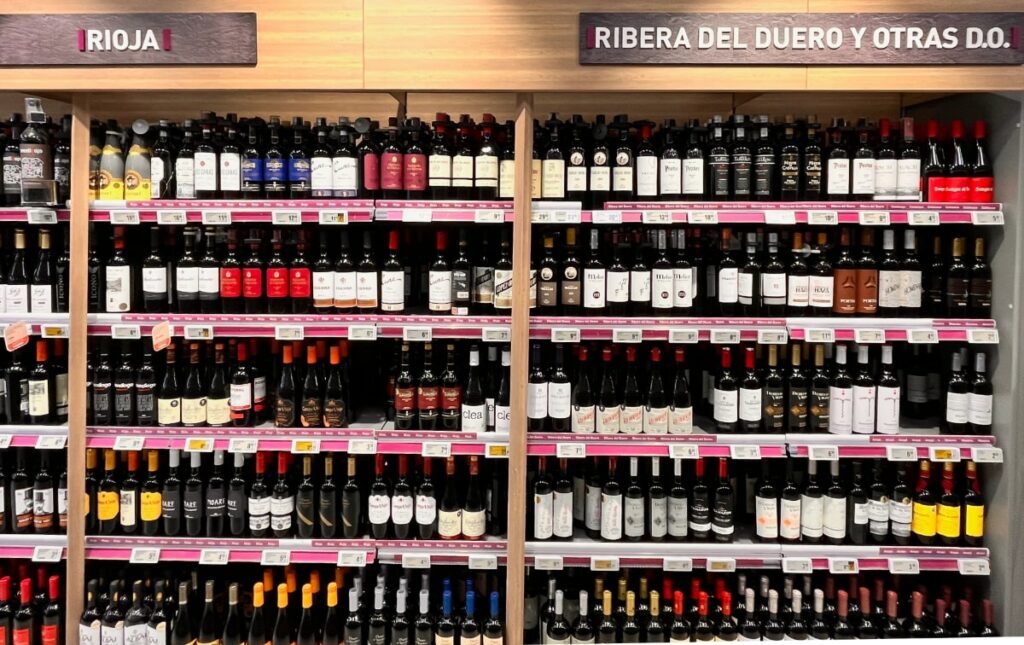 Welcome to the world of Spanish red wines, where bold flavors and vibrant aromas come together to create a unique experience. Spain is truly a wine lover's paradise, and there's nothing quite like embarking on a wine tour in this stunning country.
With each region boasting its own unique wine production, Spain's selection can be overwhelming – it's hard to know where to start.
Don't worry! I'm here to help you navigate the grape vines.
Whether you're a wine novice, a budding connoisseur or you simply enjoy the occasional glass, my guide to the finest Spanish red wines will show you how to appreciate these delights like a true local!
---
Key takeaways
Remember, there is no universally best wine; there is only the wine you personally favor the most.
The most renowned wine-producing region in Spain is La Rioja, but don't be misled by this fact. Every region has its share of both good and bad wines.
Get an app called Vivino, which allows you to take a picture of any wine label and access information about the winery, market price, reviews, and more. You can even use the app to order wines.
Try Valencian Las Ocho (My favorite one!). It is made from eight different grape varieties and is relatively expensive, costing around €18 in 2023. However, it's well worth the price!
---
Regions for Spanish Red Wine
Spain has more than a dozen wine regions, but I will present only 5 of them, as they are the most iconic and interesting.
La Rioja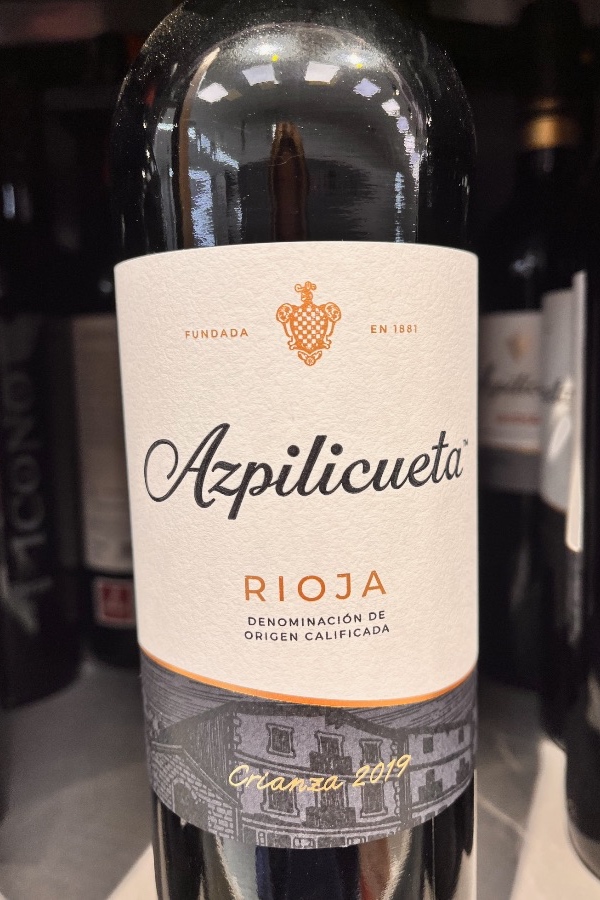 La Rioja is synonymous with Spanish wine. Tucked away in northern Spain, this wine region spans three fertile valleys – Rioja Alta, Rioja Alavesa, and Rioja Baja. Their red wines have captured the world's attention – and understandably so.
The name "Rioja" doesn't have any direct translation, but it is believed to be derived from the river "Oja," which runs through the region. Hence, the name could mean "The Oja River" (Rio Oja).
Rioja red wines are typically blends, with Tempranillo as the backbone grape variety, complemented by Garnacha, Mazuelo (better known as Carignan or Cariñena), and Graciano.
La Rioja is also famous for its history. The region was the first in Spain to be granted DO status, and in 1991 it achieved DOCa status: the highest Spanish wine classification.
Ribera del Duero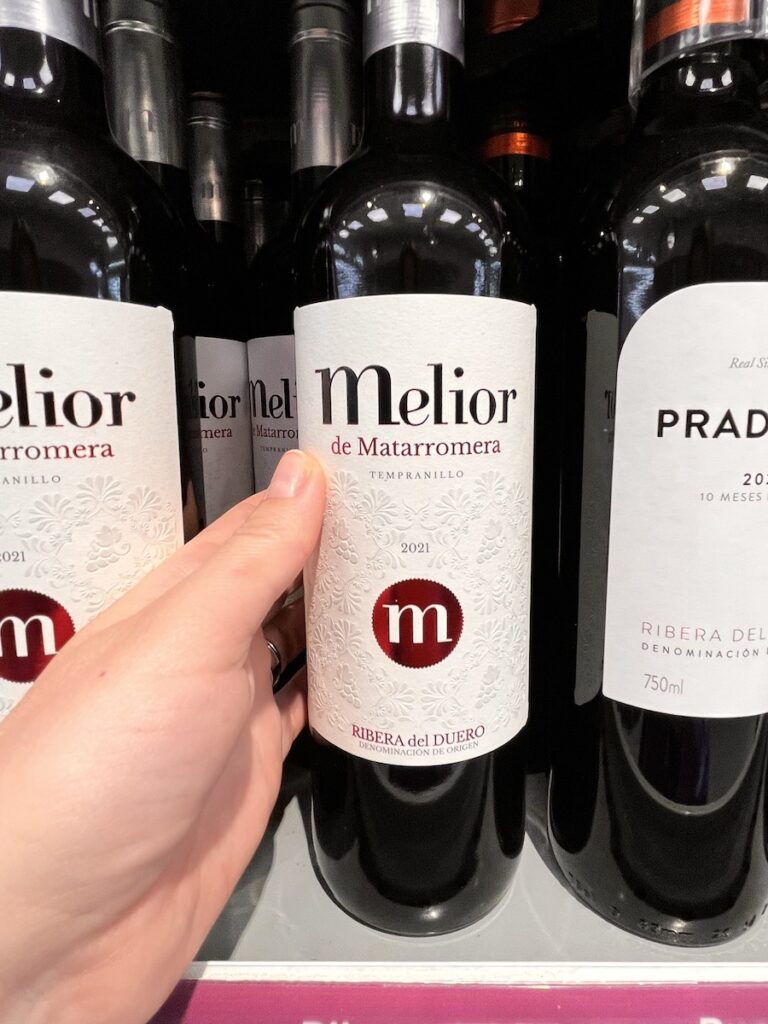 Ribera del Duero… even the way this wine region's name rolls off the tongue hints at a delicious Spanish treat to come. A rival to La Rioja, Ribera del Duero straddles the Duero River in the northwestern region of Castilla y Leon.
This area is renowned for producing full-bodied, robust red wines made primarily from the Tempranillo grape, known locally as Tinto Fino. Only the finest grape varieties make the cut here, resulting in wines that are rich, complex, and utterly delicious.
Once you've sipped one of the Ribera del Duero wines, you'll understand why it has Spain's second-highest wine classification (DO) under its belt.
Priorat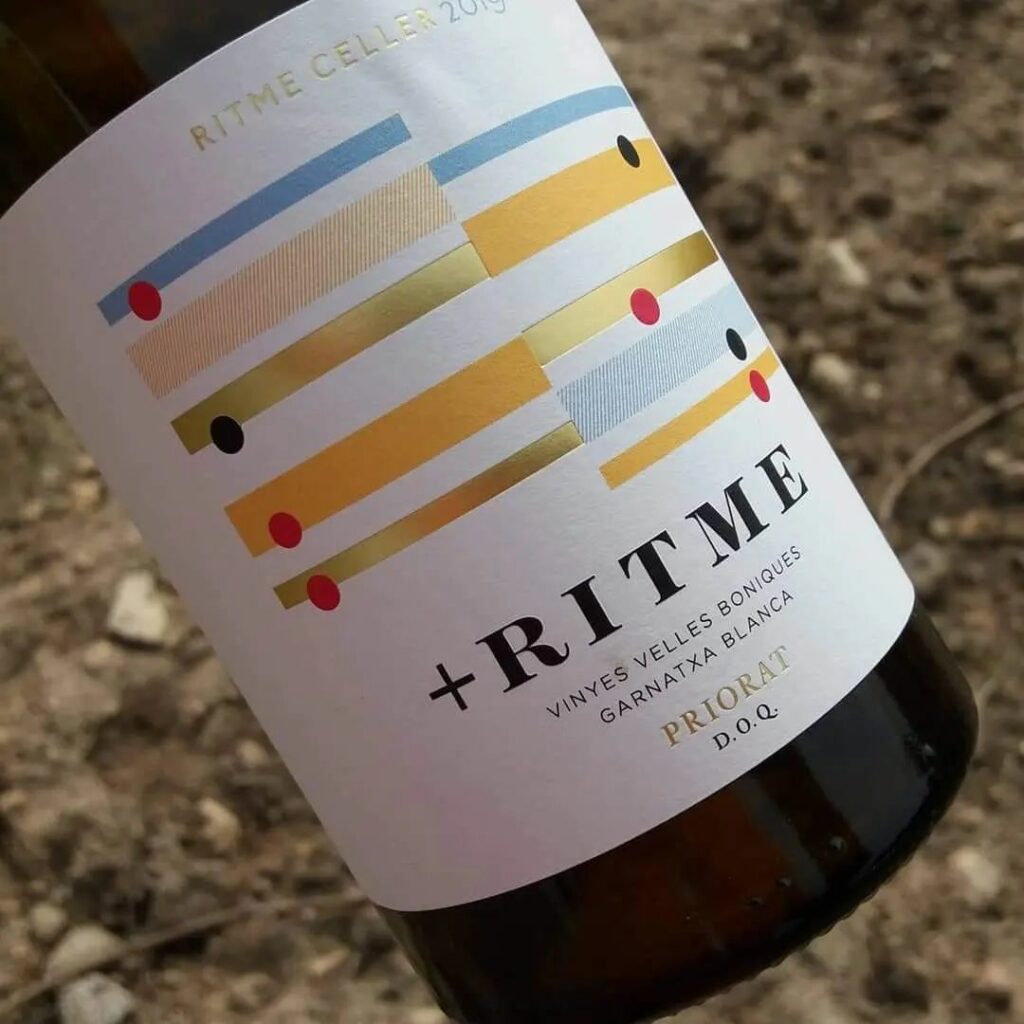 Nestled in southern Catalonia lies the hidden gem of Spanish wine, Priorat. This storied region has been crafting exquisite wines since the 12th century, yet it remains a secret to most wine lovers outside of Spain.
Despite its isolated location, Priorat is home to a diverse range of grape varieties. Of these, Garnacha and Mazuelo (Carignan) are the main two of Priorat's most prized wines. In fact, Priorat is one of the world's select few wine regions that can produce truly premium wines predominantly from these varieties.
Although a hidden gem of Spanish red wine, Priorat still stands out for holding Spain's coveted DOCa classification, shared only by Rioja.
Read also: Best Spanish Beers to Try in 2023 and Legal Drinking Age in Spain
Aragón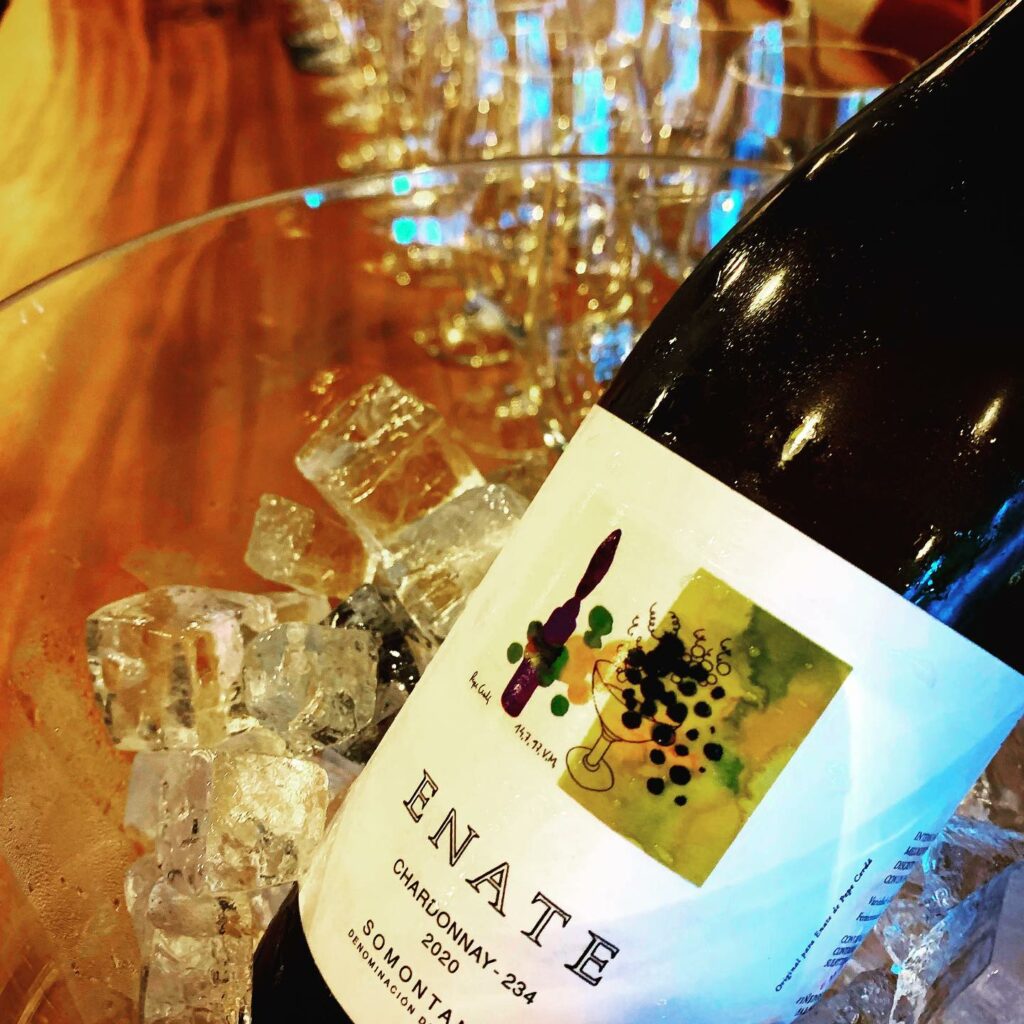 This wine region is often underrated, but its wines are not to be overlooked.
Aragon is renowned for its rich and intensely fruity red wines, crafted from the Garnacha grape. Other Spanish red wines found here include Tempranillo, Cabernet Sauvignon, Merlot, and Syrah.
The wines in this region often fly under the radar, but they are by no means lacking in quality or character. In fact, these wines are excellent value for money, providing enthusiasts with a chance to sample some of Spain's finest yet overlooked wines.
Tip I highly recommend trying the ancient native variety Moristel when visiting Aragon. It's a popular wine among locals and is grown almost nowhere else on Earth other than Somontano in Aragon.
Valencia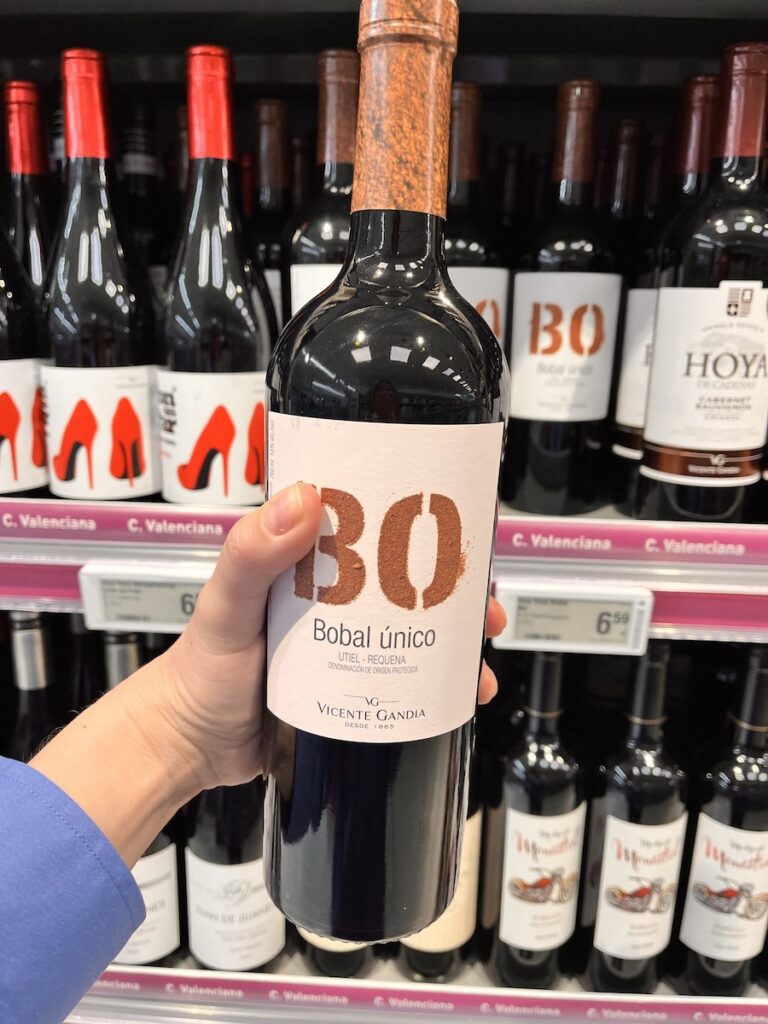 While Valencia's wine may not be as celebrated as its paella or sweet oranges, it still boasts a wide range of flavors and styles to tantalize the taste buds of wine enthusiasts.
Valencia is blessed with a climate that encourages grape growth and soil that nourishes vines. The result is some of the most intense and structured red wines in the country.
Valencia is home to a wide range of sub-regions and red wine styles, from dry reds to sweet dessert wines. One of the standout grape varieties of the region is the bold and robust Monastrell – which accounts for a quarter of all plantings.
Read also: Best Spanish Snacks and Tapas to Try
How to Choose Spanish Wine
When it comes to classifying and selecting wine, Spain uses "Denominación de Origen," or simply "DO." This Spanish wine classification system defines the best practices for growing, harvesting, and crafting wines that represent the unique characteristics of each wine region.
The "Consejo Regulador" acts as the DO's governing body, enforcing all agreed-upon requirements on grape types, age periods and conditions, production yields, and even vine density.
This Spanish wine classification system is generally structured as follows:
Denominación de Origen Calificada (DO Calificada): Represents the pinnacle of Spanish winemaking. Only two Spanish wine regions have earned this distinction – Rioja and Priorat. To achieve the coveted DO Calificada status, wine regions must first be a DO for a minimum of ten years.
Denominación de Origen Protegida (DOP): The DOP products are those whose quality or characteristics are due to the geographical environment with its natural and human factors, and whose production, processing and preparation are always carried out in the defined geographical area from which they take their name.
Denominación de Origen (DO): These wines hail from specific regions and are produced following strict requirements. To earn the DO status, wineries must produce their wine within a specific area for at least five years.
Vino de Pago (VP): This is a unique classification for wineries producing high-quality wines that can't qualify for a DO title because they're located outside of a DO catchment area, or the wine doesn't meet the local DO production regulations.
Vino de la Tierra (VT): This romantically translates to "wines of the land," or "country wines." These wines offer outstanding quality and value for money, as they don't have to adhere to strict and often costly governmental regulations.
Also, try using Vivino app, it is absolute must-have when choosing wine at the grocery rack. You just take a photo of a wine bottle and get its rating. I always go for 4–4.2+ ones.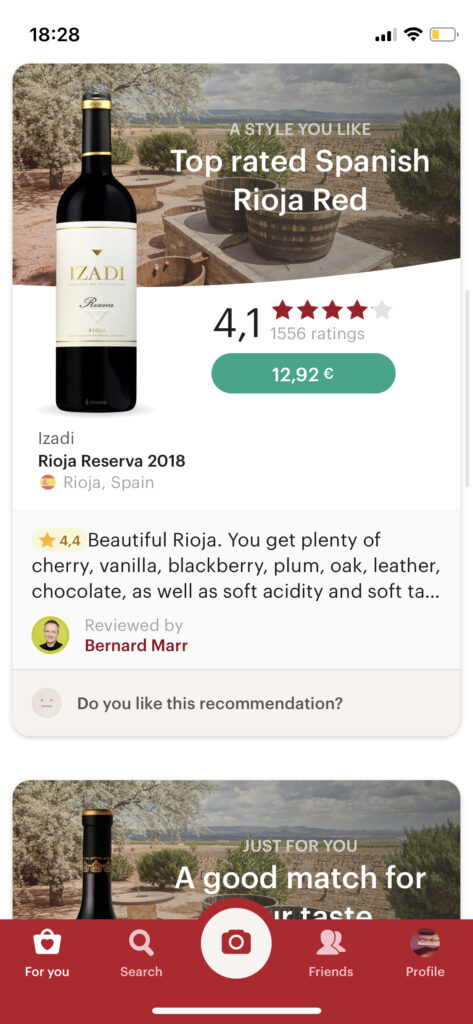 The 15 Best Spanish Red Wines
Let's dive into our top Spanish red wines list with the best wines from each of the top regions.
Best Rioja Wines
Gran Reserva 904, La Rioja Alta S.A. 2011

The Gran Reserve 904 from La Rioja is a blend of 90% Tempranillo grapes and 10% Graciano grapes, aged for five years. The resulting wine has a smooth and silky texture with a perfect balance of fruit, tannins, and oak. It's easily the best Spanish red wine there is – in my opinion, at least!
In a glass, it presents itself in an intense, deep cherry-red color with an aroma dominated by fruity notes of blackberry jam, raspberries, and orange zest. Hints of cedar licorice, cloves, and chocolate mints add a dash of spice.
The rich and complex flavors of this Spanish red pair well with game dishes, wild mushrooms, and matured cheeses. The wine's versatility also makes it an excellent accompaniment to chocolate desserts.
Viña Alberdi, La Rioja Alta S.A. 2018

As a wine enthusiast, I must share my delight with the 2018 vintage from La Rioja. This was the year when the winery produced only Viña Alberdi's label.
As a 100% Tempranillo wine, this drink boasts a juicy texture and seamless experience on the palate. Intense aromas of strawberries, red currants, and cherries greet your nose, and as you savor each sip, you'll taste elegant notes of vanilla, toffee, brioche bread, coffee cream, cinnamon, and hazelnut.
This wine truly shines when paired with a variety of dishes, including appetizers, light meals, barbeques, and pasta. I recommend savoring the Viña Alberdi with a delicious burger or paella!
Viña Ardanza Reserva, La Rioja Alta S.A. 2015

My last top selection of La Rioja wines is their 2015 Viña Ardanza Reserva, a true benchmark for this wine region. The 2015 blend of 78% Tempranillo and 22% Garnacha is sourced from esteemed wine regions.
This dry Spanish red wine boasts a highly-complex blend of spicy and balsamic aromas of sweet licorice, patisserie, vanilla, cocoa, coffee, cinnamon, and nutmeg. In the mouth, it's balanced and fresh, with a spicy aftertaste with hints of sweet licorice, and ripe fruit.
The 2015 Viña Ardanza Reserva pairs perfectly with roast lamb, red meats, smoked and aged cheeses, and barbeques. It's also a fabulous choice to sip alongside desserts with chocolate toppings.
Best Ribera del Duero Wines
Dominio del Águila Reserva 2016

Hailing from a family winery based in La Aguilera, Ribera del Duero, this red wine is a blend of mainly Tempranillo, with Banca del país, Garnacha, and Bobal. These grapes lend themselves to a full-bodied and rich flavor.
This vintage red boasts a complex and brooding aroma of inky mulberry and forest fruit mixed with licorice, graphite, and cassis. On the palate, ripe and powerful fruit flavors meet chalky rich tannins, giving the wine a bold and structured profile.
Roasted and grilled meats, tomato-based sauce, and Spanish food pair wonderfully with this 2016 Reserva.
Tinto Pesquera Crianza 2019

Pesquera wines helped make the reputation of Spain's Ribera del Duero region, and their Crianza is one of their biggest sellers. This wine is crafted from 100% Tempranillo grapes from the estate's own vineyards.
This Spanish red showcases aromas of luscious blackberries and plums, mingled with spicy hints and a touch of creamy vanilla. Juicy raspberry, and cherry fruit flavors burst through from your first sip, leaving you with a subtly spicy finish.
This complex wine is perfect with red meat and game dishes, from hearty stews and casseroles to roasts.
AALTO 2020

Made from 40- to 80-year-old Tempranillo vines, the 2020 Aalto is made from 100% Tinto Fino grapes and is aged for an average of 16 months. The result is a wine with a soft character that can be enjoyed immediately.
This Spanish red wine delivers notes of red fruit flavors and subtle spices on the nose, with a hint of fine wood. In the mouth, it's fresh, with notes of licorice, coffee, and tobacco that define the Aalto style.
The bold and complex flavors of Aalto make it a perfect match for drinking with the spicy flavors of barbequed chorizo, peppers, or pickled chilies.
Best Priorat Wines
Cims de Porrera Classic, 2014
Cims de Porrera was established in 1996 in an effort to save the centenarian and native vines in Porrera. The 2014 Cims de Porrera Clàssic is a true labor of love, made from the Carignan variety of grapes grown in steep descents.
With a sip of the Clàssic red wine, you'll taste ripe, jammy fruit with mature dark fruit aromas of plums and cedar. Mediterranean herbs and chocolate notes with spices complement the flavors.
This red wine is best paired with spicy food, vegetarian dishes, red meats, and hard/mature cheeses.
Alvaro Palacios L'Ermita Velles Vinyes 2020

Born from one of the most prestigious wineries in Priorat, the Alvaro Palacios L'Ermita Velles Vinyes is something special. On the nose, there's an explosion of fragrant flowers, sweet blackberries, black plums, and spicy black peppercorns.
The palate is equally luxurious, full-bodied and with fleshy red and black berry fruits. The wine balances the richness of the fruit with acidity and freshness.
Made from Garnacha, this Spanish wine is delectable when paired with spicy food and wild game, including barbecue, salmon, trout, and pork.
Clos i Terrasses Clos Laurel 2019

The Laurel is one of Spain's famous red wines produced by the legendary winery, Clos i Terrasses, in Priorat. This Spanish red is made from young estate vines, predominantly Garnacha, and complemented by Syrah and Cabernet Sauvignon.
This Priorat wine is aged using a variety of techniques, including large oak and concrete vats, clay amphorae, and barriques. This winemaking approach allows the fruit flavors to take center stage, resulting in a dark, fruity mineral wine that's packed with energy and floral aromas.
The 2019 Laurel is an excellent match for game meats, jamón (ham), pâté, beef stew (particularly boeuf bourguignon), and hard cheeses.
Best Aragon Wines
Alto Moncayo 'Veraton' Garnacha

Alto Moncayo stands proudly as Campo de Borja's flagship wine. It's a single-grape variety of Garnacha, and upon uncorking you're greeted with balsamic aromas, black fruit, and roasted notes.
The taste of this Spanish wine begins smooth and sweet with deep, mineral-accented dried strawberry and cherry liqueur flavors. Its complexity is full of dark fruits, spices, and chocolate. The finish takes a spicy turn, leaving a long-lasting, juicy aftertaste.
This beautiful Garnacha wine pairs wonderfully with seafood, paella, and roasted meats.
Enate Uno Tinto, Somontano 2010
Originating from the Enate winery in Somontano, the 2010 Uno Tinto presents an intense aroma and deep red fresh fruity taste with notes of blueberries and gooseberries.
This wine is aged in barrels, creating a complex blend of mineral, smoky, and spicy flavors. Upon sipping, Uno Tinto is both meaty and elegant, making it perfect for bottle aging that promises to develop its strong notes of oak and herb.
This Spanish red wine would be a match made in heaven with pasta, veal, and beef dishes. It also pairs well with entrecôte and hard, aged cheeses.
Bodegas Breca 'Breca' Garnacha 2019

I love a good Garnacha and the Breca winery hits the nail on the head when it comes to this ripe red fruity and spicy wine. This authentic wine is a tribute to the original Garnacha grape, first cultivated in Aragón in the 7th century.
The nose is abundant with a blend of red and black fruits mixed with spices like black pepper. When you sip Breca, you get a mouthful of rich flavors: spicy red berry, dark plum, blueberry, and wild herb.
To enjoy this wine to its fullest, pair it with hearty dishes such as venison, veal, lamb, and roast pork.
Best Valencia Wines
Artadi El Sequé 2020

The sun-drenched vineyards of El Sequé give rise to a fleshy wine that tantalizes with strong balsamic notes and ripe fruit. This Spanish red wine from Alicante boasts of the mighty Monastrell grape variety.
The 2020 El Sequé composes of 80% Monastrell, 10% Cabernet Sauvignon, and 10% Syrah. This aromatic red releases fragrant notes of violets, raspberry, and cherry. The taste is divine: velvety and dominated by fruit flavors.
The fine tannins and velvety texture make this wine a perfect match for grilled pork or beef, elevating your dining experience.
Mustiguillo Finca Terrerazo 2018

Changing up the list of Spanish red wines is the 2018 Mustiguillo Finca Terrerazo. This wine is made with 100% Bobal grape variety, the native grape variety in the hinterland of Valencia.
The wine is a bright ruby red color and boasts a fragrant nose of fruits, flowers, and spice with a peppery kick. The wine is medium-bodied with juicy black and blue fruit flavors that lead to a dry finish.
This wine is perfectly paired with roasted red meats, risottos, stuffed aubergines, soft cheese, and white meat with sauce.
Bodegas Enrique Mendoza Estrecho Monastrell 2016

This 100% Monastrell wine is perfect for the adventurous palate. The sandy soils on which these vines grow add a unique minerality to the wine, which is accentuated by the thyme and herbal notes that delight the senses.
The spicy, mineral, fruity, and earthy notes of this wine greet your nose and beckon for a sip. The Estrecho is full-bodied and intense, with dark fruits and black pepper, followed by a warm and lengthy finish.
This Monastrell wine is delicious when paired with cured meats, seafood stews, or a fried mix (Fritto Misto).
Spanish Wine Tasting Tips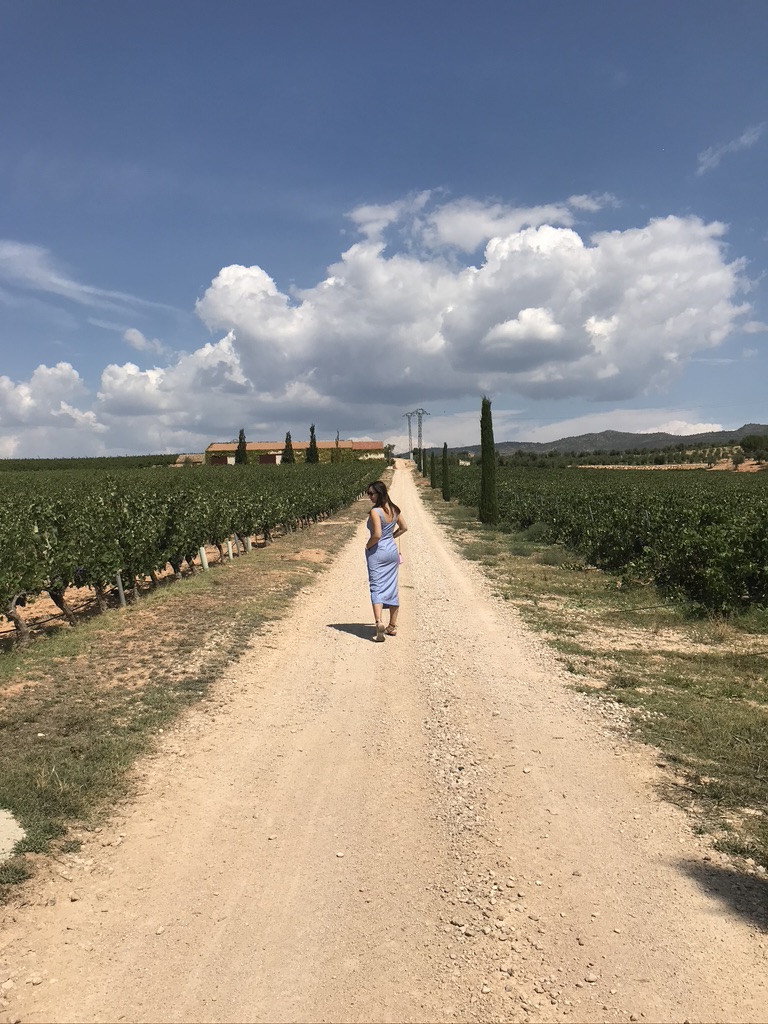 We all know by now that Spain has some great wine – something I can delightfully attest to! But do you know the best tips and tricks to confidently navigate a tasting?
For those who love savoring a refreshing glass of wine on a Spanish terrace, or for the wine connoisseurs among us, Spain boasts a ton of wine tastings all year long.
Here, I give you some tips to take with you on your first (or next) wine tasting in Spain.
Tip #1: What to know about Spanish wines
Spanish wine labels typically emphasize the region rather than the grape variety. For instance, when you order a Rioja, you're asking for a wine from the Rioja region.
There are exceptions to this rule, however. For example, ordering a Garnacha is a direct reference to the grape variety (usually associated with the Northeast wine region like La Rioja and Catalonia).
Tip #2: How to taste Spanish wines
Before you get too excited and toss that wine down the hatch, there are a few basic steps you need to take first. After all, you can't truly enjoy a tasting of Spanish red without indulging all your senses.
Begin by looking at the wine. What color is it? What is its texture and clarity like?
Next, smell the wine. Take a deep sniff to try to identify the predominant scent. Then give it a little swirl to introduce oxygen. Take another sniff to detect additional aromas.
Lastly, the moment you've been waiting for: tasting the wine. With a light sip, swirl it around your mouth, paying attention to the flavors and textures. Take note of the aftertaste or finish. Is it as delicious as you dreamed? I bet it is! You're not going to find any old cheap Spanish wine at these top-notch establishments.
Tip #3: Spanish wineries to visit and pairings to try
You can't visit the Spanish wine region for a tasting without sampling the famous Tempranillo wines.
If you find yourself in the Rioja wine region, Bodegas La Rioja Alta S.A. is a must-visit for a tasting. And when in the Ribera del Duero wine region, Bodegas Portia is the go-to for excellent Tempranillo wines. Both wineries offer English-speaking tours and tastings.
A little extra tip here, when enjoying a Tempranillo, pair it with Spanish meatball tapas, chorizo, and lamb skewers. Your taste buds will be thanking you!
Tip #4: Where to buy Spanish wine
After all this wine talk, I bet you're dying to get your hands on a bottle (or a case)!
Here are the best apps for ordering Spanish wine:
Vivino
Hello Vino
CellarTracker
Delectable
Wine-Searcher
Tip #5: Just enjoy yourself!
My final tip is a personal one, but with 70 wine regions to explore, Spain is just the place to go wild, drink too much (within reason, of course), and discover all the wine that this beautiful country has to offer!
Spanish Red Wine FAQs
What is the best red wine for Sangria?
The best red wine for Sangria is usually a light to medium-bodied wine with fruity notes, such as a Spanish Rioja, Garnacha, or Tempranillo. Pinot Noir and California Red Blend are also great for Sangria.
What are the most famous Spanish red wine brands?
Some of the most popular Spanish red wine brands include Bodegas Muga, Campo Viejo, Marques De Caceres, and Marqués de Riscal from the Rioja region. Dominio de Pingus from the Ribera del Duero region and Las Rocas from the Catalonia region are also well-known and sought-after Spanish red wines.
How do they say "red wine" in Spanish?
Are you asking, "what is Spanish red wine called?" The answer is pretty simple. Red wine in Spanish is "vino tinto."
Does Spain produce Cabernet Sauvignon?
Yes! Spain does produce Cabernet Sauvignon, although it is not as widely planted as native Spanish grape varieties. The region of Penedès in Catalonia is known for producing some excellent Cabernet Sauvignon wines.
This post might include some affiliate links. If you make a purchase through these links, I may earn a small commission at no additional cost to you. I appreciate it when you use my links to make purchases.