Things to do and see in Frigiliana, Spain
Nadia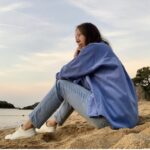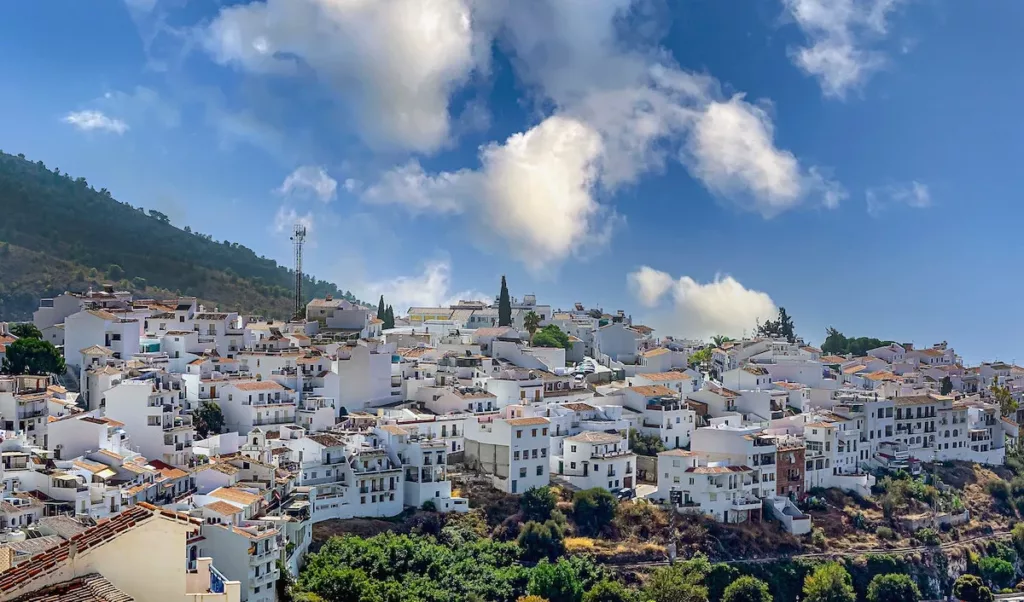 Welcome to Frigiliana [Free-hee-lee-'ana], a charming seaside village in the southernmost region of Spain – Andalusia. Located at the foot of the Sierra de Almijara range (near the town of Nerja), this picturesque village is often referred to as "the white village" due to its whitewashed buildings that dot the hillside.
It is also considered the most beautiful "pueblo" (small town) in the area and is definitely a must-see destination while you are in Andalusia.
In the ancient chronicles, Frigiliana appears as a settlement inhabited by the Iberians in the Bronze Age (about 5,000 years ago) and colonized by the Phoenicians in the seventh century BC.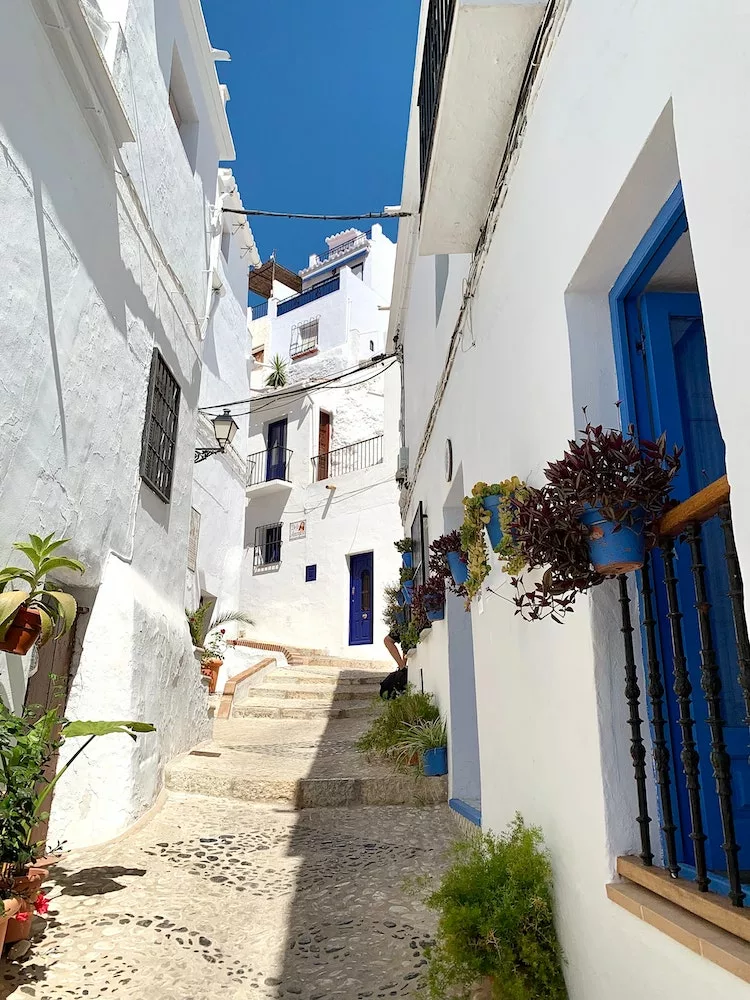 As the tourist boom has not affected Frigiliana like most towns on the Costa del Sol, the medieval spirit has been perfectly preserved there.
Read also: Best time to visit Spain, travel tips
Where is Frigiliana?
How to get to Frigiliana
From Nerja:
By car: It is a 15-minute drive. Parking in the heart of Frigiliana, under the observation deck, will cost you around $2/hour.
By taxi: It is approximately $15 round trip.
With an organized tour, "White Villages of Andalusia".
By foot: It is a one-hour-and-a-half walk from the center of Nerja, so if you like long walks, why not!
From Málaga:
By car: It is a 50-minute drive with an approximate fuel cost of $15.
By bus: Not recommended
From Almería:
By car: You will get go Frigiliana in roughly one hour and a half.
By bus: First go to Nerja by ALSA bus, then take the taxi to Frigiliana. Not recommended as it takes at least 4 hours and a half.
Things to do in Frigiliana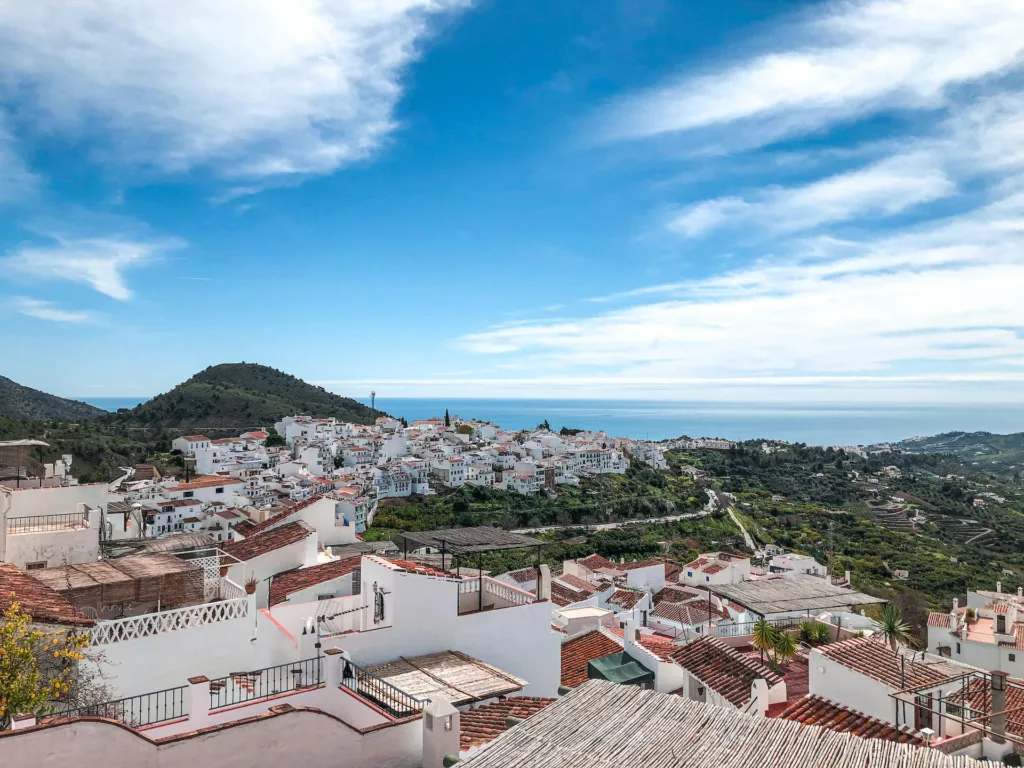 Frigiliana is a small village, so expect few things to do there. However, the authentic beauty of the place is enormous. This is a real Spain and a real Andalucia!
Frigiliana is divided into the lower part and upper (mountainous) part. The more ancient upper part was erected during the time of the Moorish people on the Iberian Peninsula, called the Mudejar.
The Arab influence in the village is evident: The same winding pedestrian narrow streets, blue doors, and handles on the front doors as in any Moorish town.
Explore the Old town's narrow streets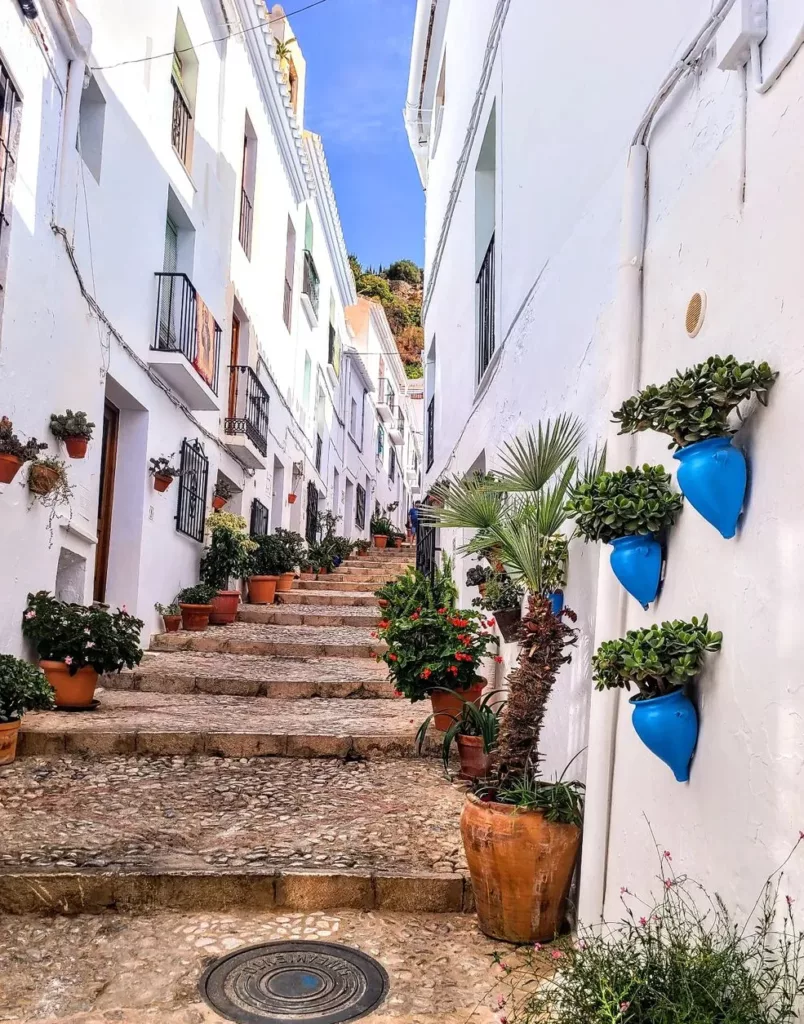 Frigiliana is a maze of charming cobblestone streets surrounded by whitewashed houses with low doorways and bright red geraniums. The city center can only be explored on foot and is a perfect spot for long relaxing walks.
Visit the Santo Cristo's viewpoint
The best panoramic view in the village! If you get there at sunset, do not miss the chance to take the best sunset photos of your life. See on the map
See also: A beautiful viewpoint on the road to Torrox.
Visit the Palace of the Counts
The old Renaissance palace, popularly called El Ingenio, is today the only active factory for cane sugar and honey in Europe.
See the ancient remains of Lízar Castle
At the top of Frigiliana, you will find the 9th-century Lizar Castle. Actually, there are only a few remains of Arab walls and foundations since 1569, when the Christians almost destroyed the castle and took the town.
Besides that, you will enjoy spectacular views of the village and the Mediterranean sea.
How to get to the Castle of Lízar: Start from the back of the Palace of the Counts. From here begins a cobbled route that will give you exceptional views. After following the signs, you will ascend to the highest part of the mountain and to the Castle of Lízar.
---
DO NOT hike the Acequia de Lizar!
Acequia de Lizar is a 3-mile stretch of the restored irrigation ditch from where you can enjoy the most emblematic peaks of Sierra Almijara. I do not recommend continuing beyond the restored section; the path gets much narrower, and you walk a brittle path along the abyss. It is extremely dangerous there!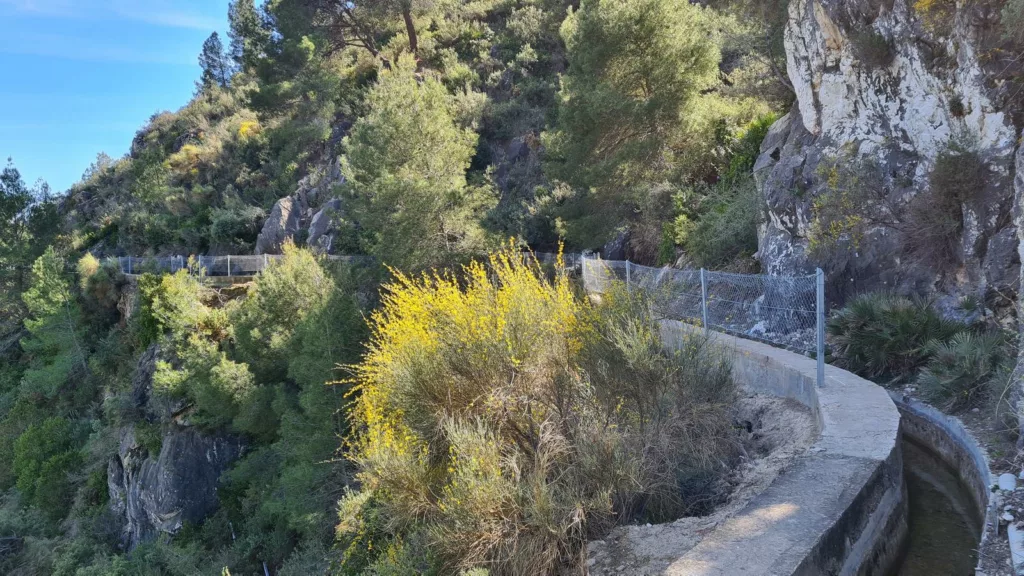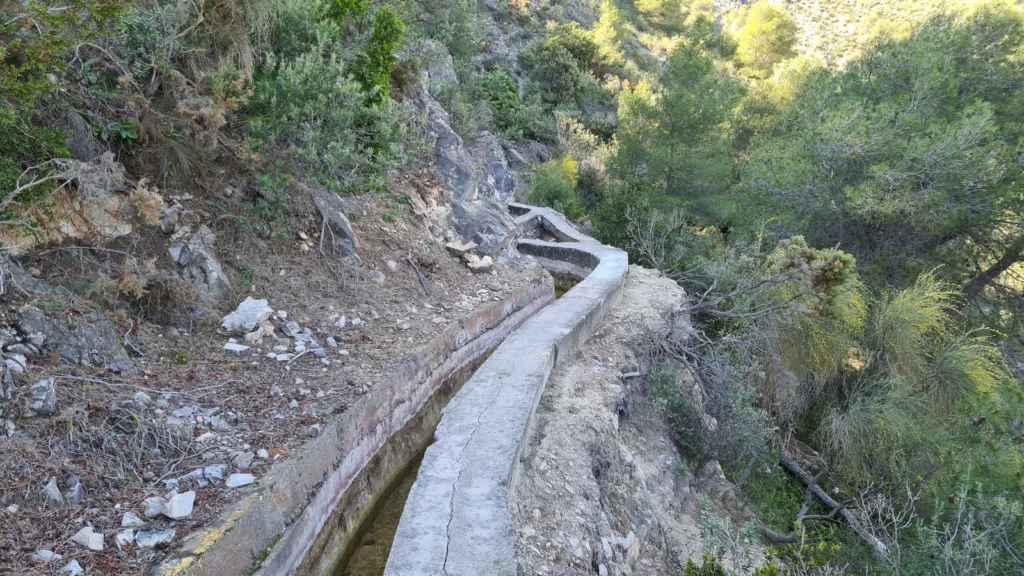 ---
More of Frigiliana
Buy souvenirs from local stores
Casa del Apero (temporarily closed as of writing this article)
Plaza de la Fuente Vieja: Fountain, beautiful views
Calle Real 10: The Temple
Cortijo Algarrobo Pagomedia: Off-road vehicle tours
Calle Real 38: A beer boutique
Plaza Ingenio: A mechanical theater
Where to eat in Frigiliana
El Boquetillo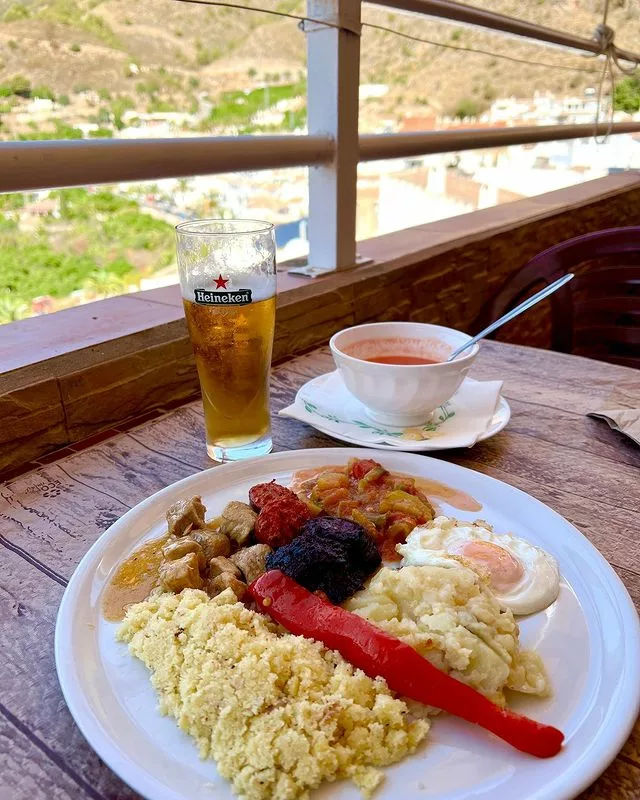 What people say on Google: 4.6 stars, 372 reviews
C. San Sebastián, 8, 29788 Frigiliana, Málaga
El Adarve-Frigiliana
What people say on Google: 4.4 stars, 649 reviews
C. Alta, 3, 29788 Frigiliana, Málaga
El Mesón de Mi Princesa Blanca
A lovely restaurant with a terrace and a small park.
What people say on Google: 4.5 stars, 163 reviews
calle El Portón, 1, 29788 Frigiliana, Málaga
Bar Fandangos Frigiliana
What people say on Google: 4.4 stars, 120 reviews
C. Rosarico la Joaquín, 4, 29788 Frigiliana, Málaga
Where to stay
As for hotels or villas in Frigiliana, I recommend these options:
Frequently Asked Questions
What is the weather like in Frigiliana?
Because of its geographical location, Frigiliana has a unique microclimate with temperatures of 64.4°F (18°C), mild winters, and warm summers. That is why it is so pleasant to be there, even in the off-season.
What are the day trips from Frigiliana?
If you decide to stay overnight, you can visit Torrox, Torre del Mar (for the beach and city sights), and Almijara National Park (if you are into hiking).
Conclusion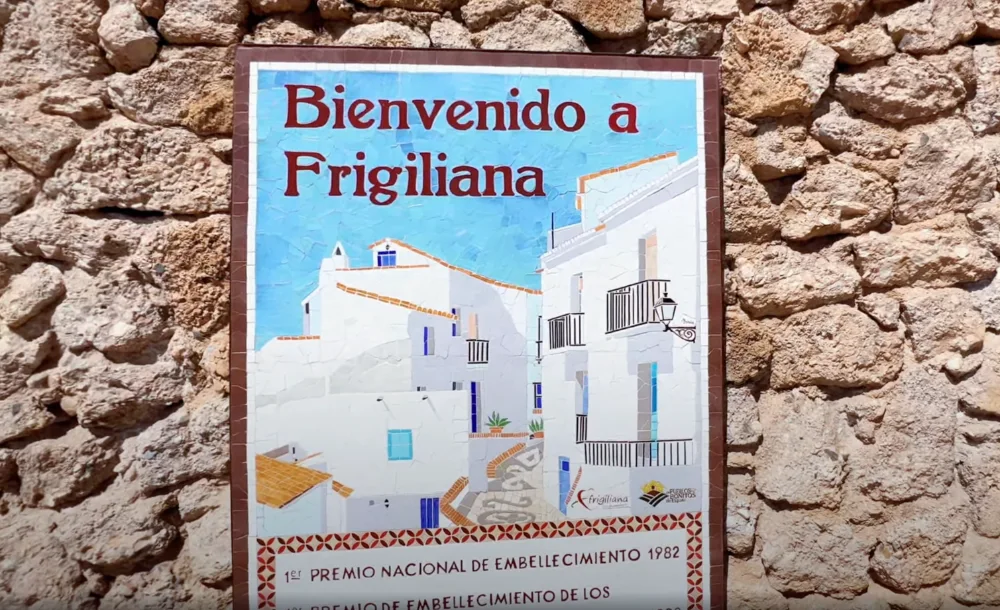 Frigiliana is one of the few towns in southern Spain that has not lost its authenticity and is considered one of Andalusia's most charming white villages. The low white houses, and the narrow winding streets, now and then turning into picturesque staircases, have preserved elements of Moorish architecture over time.
Although there is not much to do besides walking down the ancient streets, shopping, and enjoying beautiful views, Frigiliana is definitely worth visiting on a day trip from the nearest towns!
This post might include some affiliate links. If you make a purchase through these links, I may earn a small commission at no additional cost to you. I appreciate it when you use my links to make purchases.