Exploring Spain in Winter – My Personal Tips
Nadia Podrabinek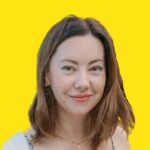 Written by Nadia Podrabinek
Hello, my name is Nadia. I usually write about traveling (there are so many places to fit all the lifestyles), relocation, and living in a foreign country (adapting to a different culture). My travels stretch beyond Spain, with journeys to the US, Italy, Norway, Portugal, and France. Relocating to Spain in 2018, I lived in cities from Barcelona to Madrid, currently calling Valencia home.  Follow me on Twitter, Facebook, Instagram, or LinkedIn! ... show more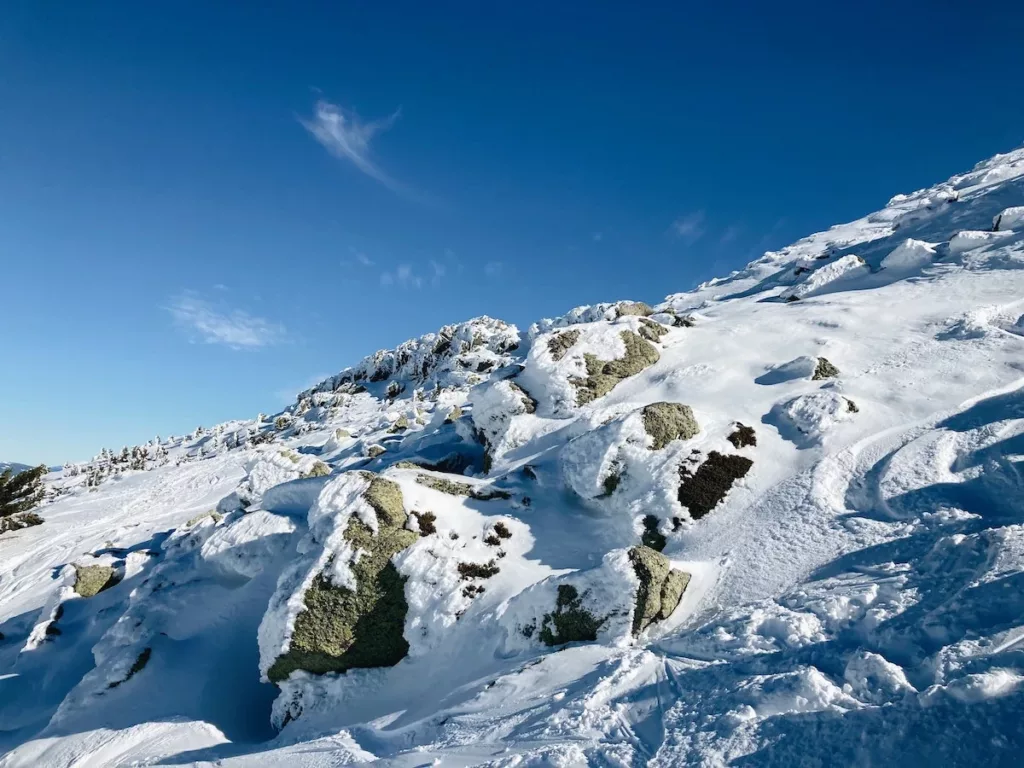 Spain is known as a sunny and lively country with hot, long summers. However, visiting Spain in winter is not a bad idea! There are tons of things to do, the temperature outside is relatively high, and you can even see oranges ripening on the trees in December, which is an absolute wonder!
Spanish cities are super diverse during the winter season: people wear light shirts in Malaga and puff jackets in the province of Lleida, peacefully stroll through the streets of Ronda, and party in Barcelona on New Year's Eve.
Let's take a closer look at how it feels like to spend the winter holidays in Spain.
What people say on Reddit
Like any place there is still stuff to do. There will be less tourists and shorter lines and lower accommodation and airfare costs. But you probably wont be enjoying all the beach around the city or the music festivals in the streets in the summer and stuff. The atmosphere there in the summer is super fun outdoor to grab some tapas and wine in the summer… in the winter… a bit less.

PoptartsRShit
Last time I was in Granada, peak summer, there was still snow up in the Sierra and I went there by car, in my shorts. Some waiter immediately started about how warm it's up there these days. Almost everyone else was in skiing gear lol.

thefunkybassist
Best weather will be the Canaries, hands down. Seville is great when it's sunny, but it's often wet in the winter, and the sun is low so it's not even sunny-feeling for that long during the day due to the buildings and narrow streets.

After many years there, I acclimated so much that I'm wearing a parka all winter.

Granada will be freezing when it's cloudy or nighttime. I made the mistake of going in November once. 🥶

ryanoh826
I was in Barcelona from mid-November until early January a few years ago, and it was lovely. I would usually wear jeans, a light sweater and a leather coat; I didn't pull out my heavy winter jacket at all. There was one evening where there was a heavy thundershower. In general everything was open and the crowds were minor compared to when I'd visited in the summer. I think it's a great option.

lipglossandabackpack
Winter in Spanish cities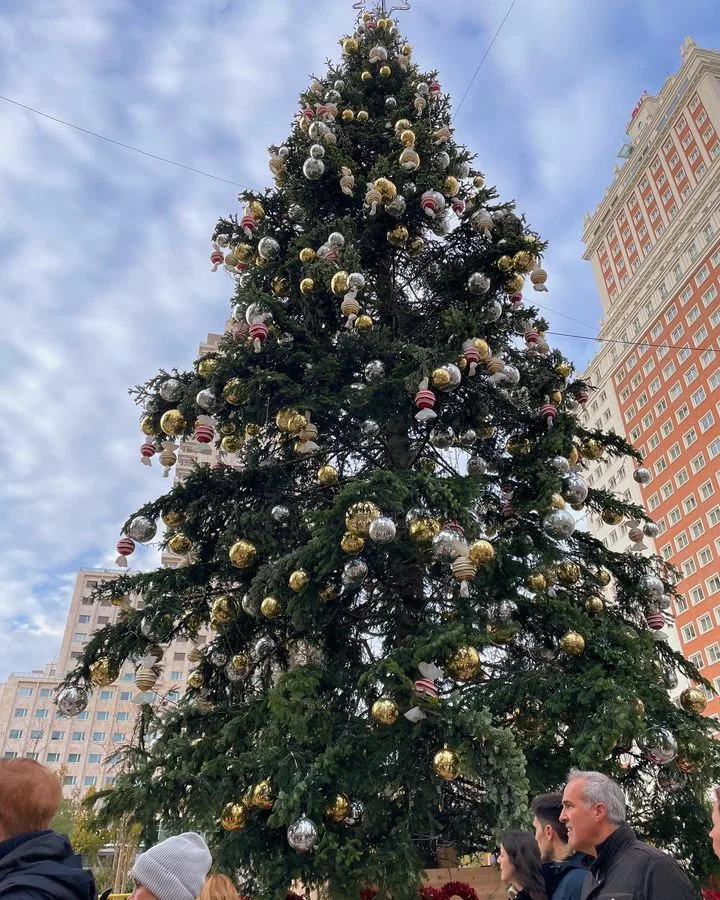 Overall, winter in Spain is mild and pretty warm compared to northern countries: you don't need to layer turtlenecks, sweaters, and jackets.
Nevertheless, Spain has micro-climates: the weather varies depending on the city you travel to. If you want to enjoy warm Spanish winter, check out Marbella, Malaga, Seville, and Barcelona. The average temperature here fluctuates from 53°F (12°C) to 68°F (20°C) throughout the whole winter season.
However, if the weather doesn't bother you this much, Granada, Bilbao, and Madrid are perfect, slightly colder options. The temperature is not the only factor affecting how you feel; it also depends on the humidity level and the terrain.
A critical things about Spain I would love to know myself before coming here: even though it is usually sunny and warm in the daytime, it can get freezy at night. The building I used to live in did not have central heating, so I slept in a puff jacket because it was unbearably cold! Make sure to check if the place you're planning to stay provides heating options (if not central heating, then a comforter).
Do they have snow in Spain?
Spain and snow are somewhat incompatible terms, and there is little chance of enjoying snowfall here. The temperature rarely drops below 32°F (or zero in Celsius) in most cities, so Spanish kids don't build snowmen, and ice rinks are poured with artificial ice.
Read also: Does it snow in Spain?
Nevertheless, some mountainous areas are covered with snow if you want to change the scenery. For instance, Valdesquí Resort offers skiing, with modern services as chair lift, gateways control system, snowmaking systems, guaranteeing great winter season fun. You can quickly get there from Madrid in a hour or so.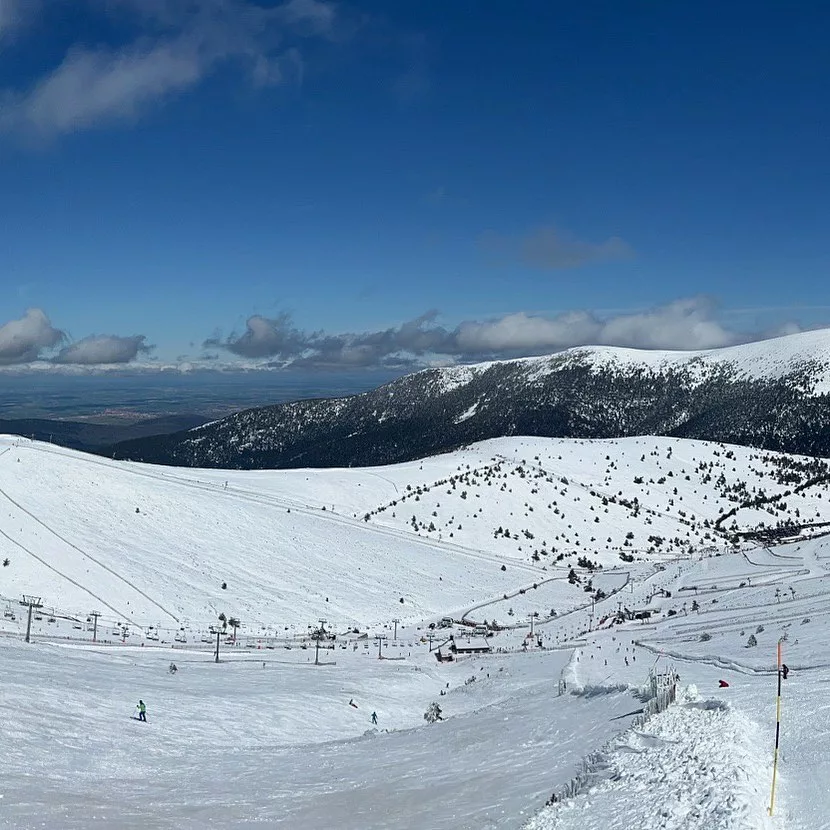 Some spots in the Andalusia region are snowy too, such as Sierra de las Nieves and Sierra Nevada mountain ranges and Granada itself – you can observe snow here throughout the November-February season.
Why should I consider going to Spain in winter?
Many people don't realize the winter season's advantages over the summer in Spain. Here are some pros you might find pleasurable.
Sunlight
Weathersinsitive people feel comfortable in Spain as nowhere else. It's sunny more than 320 days a year, and the daylight is very long. For comparison, in January, the sun goes down at 3 PM in Sweden, 4.30 PM in Germany, and 6 PM in Spain! Not only does it make you feel better, but it also allows to observe the architecture and take pictures in a better light.
Fewer crowds
As I have mentioned above, Spain is not the most popular destination for travelers in winter – take it as a blessing! Prado Museum in Madrid, Park Güell in Barcelona, Plaza de España in Seville, and other sights are least crowded in January and February, so it is a perfect chance to enjoy the beauty of Spanish culture and architecture. Also, the flight tickets and hotel accommodations are cheaper for the same reason.
Relaxed schedule
Spanish people love taking their time, and there is no way to resist it. That's why, despite the holiday season, museums, restaurants, and bars keep their schedule the same in January and welcome guests after dark. No need to wake up at 8 am because of inconvenient opening hours – enjoy your breakfast and follow the bucket list without haste.
Winter festivals in Spain
Spanish people love partying so much that local festivals occur literally every month, and winter is no exception. Take a look at the events happening in January and February.
Three Kings Day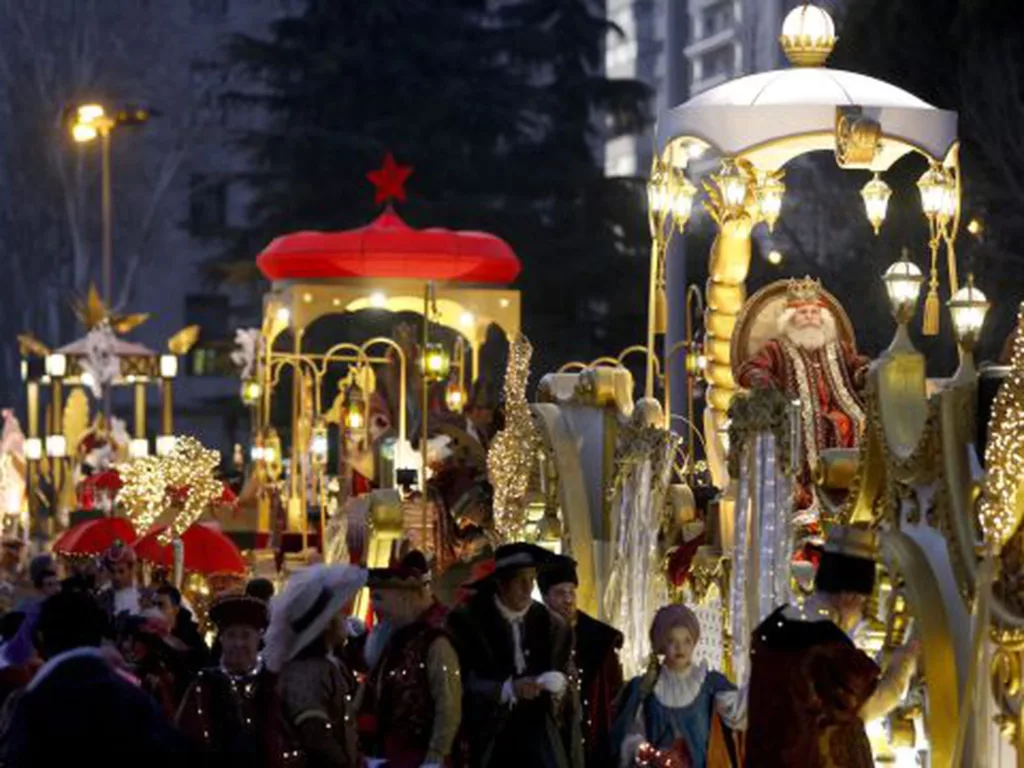 If you are traveling with kids, plan your route so that you can attend Three Kings Day. Historically, it was the day when long-awaited Christmas presents were finally given to children by family members and friends. Today it's a national holiday when all the kids get candies at street processions. Those start on the evening of January 5th, and the main event takes place on January 6th.
La Tamborrada Festival San Sebastian
If you stay near San Sebastian, take advantage of La Tamborrada, one of the largest festivals in Spain. On January 19th and 20th, hundreds of people stroll through the streets of San Sebastian to make a tribute to the brave people of the Basque country that the French occupied in the 19th century.
During the Peninsular war, Napoleon's troops used to march all over San Sebastian and drum to establish their power. Meanwhile, every time Spanish women went out to get water from local wills and fountains, they started banging on their buskets to mock the French.
Gradually, after the war ended, it became a massive celebration, and now it's the holiday when more than 15,000 people are drumming simultaneously as a moving parade – definitely worth getting to know!
Gastro Festival in Madrid
Spain is famous for tapas, various appetizers locals start their dinners with. The best chance to try it is the Gastro Festival in Madrid which takes place from the third week of January to the first week of February. Not only can you try a vast range of tapas for $3, but you can also check out local bars, restaurants, museums, and other top-notch places collaborating with the festival.
Cadiz Carnival
In February, you will find huge carnivals when heading to the south. The first one takes place in Cadiz in Andalucia, and the whole city becomes a big, extravagant party. Never in my life have I seen people putting much effort into their costumes and dressing up more festive than on Halloween. Dance shows, traditional Spanish music, and games – being part of it is super fun!
Tenerife Carnival
Another event is held in Tenerife, Canary island, closer to West Africa. It is considered the second biggest carnival after the one in Brazil's Rio, so if the ticket to South America is too expensive, the Santa Cruz carnival is a fantastic alternative. This year the dates are February 17th-26th, and the theme is "New York." The most exciting part is the Carnival Queen election: the woman with the most spectacular costume gets this title, so the competition is serious. Overall, this festivity cannot be described with words, so check it out yourself!
What else to do in larger cities?
Here are some spots in larger cities worth your attention at any time of the year to give you some inspiration and ideas on spending your winter trip in Spain.
Madrid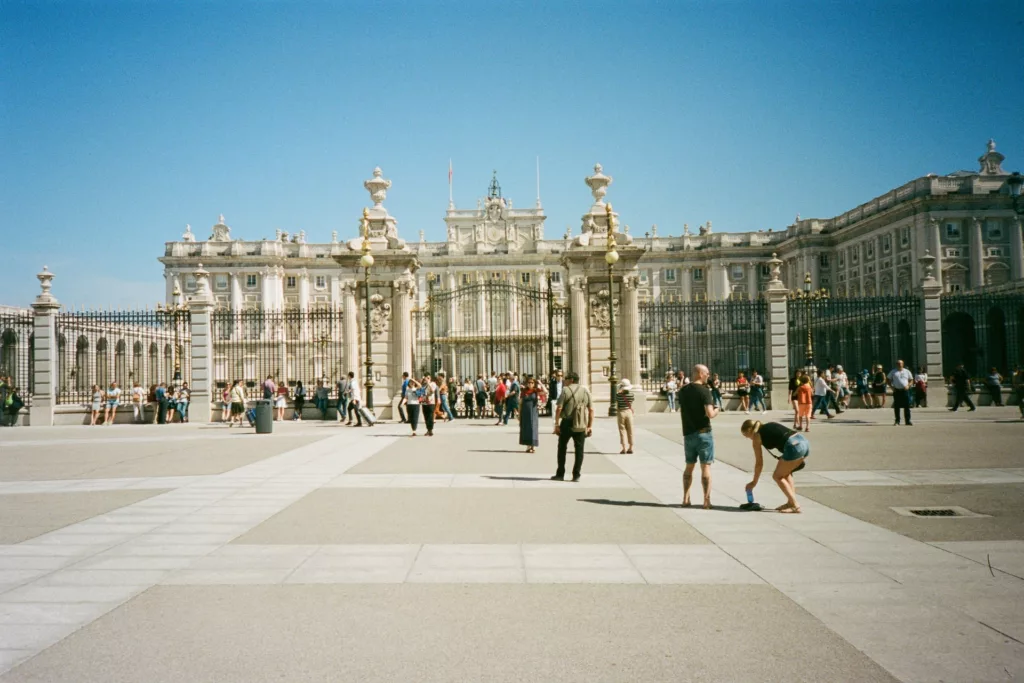 Prado Museum with one of the largest classical art collections in the world
Reina Sofia Museum for modernist art lovers
Park El Retiro, the best park to walk around, with several lakes and the gorgeous Palacio de Crystal in the center
Royal Palace, one of the most iconic landmarks in the city
A new ice rink in the Azca area (Plaza de Carlos Trías Beltrán). Available until February 20
San Ginés, the oldest spot with delicious churros and chocolate
Read also: Things to Do in Madrid [A Complete Guide]
Barcelona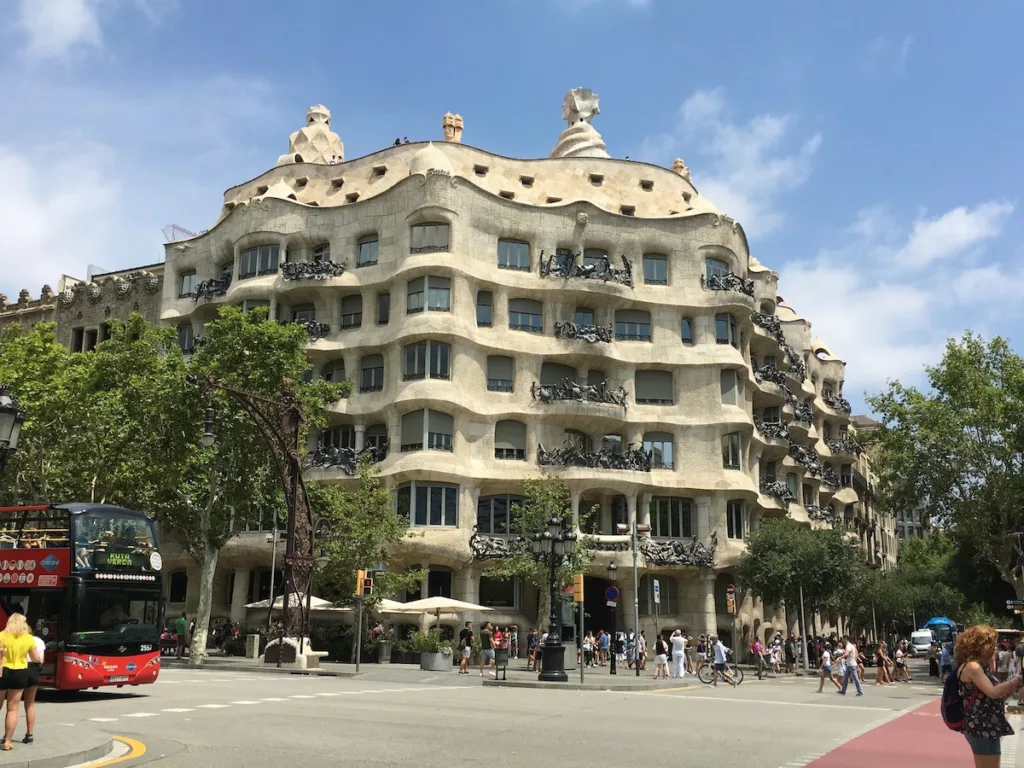 Gaudi's masterpieces, including Parc Guell, Sagrada Familia Cathedral, Casa Batllo, and Casa Mila
Picasso Museum – an excellent museum with the most famous painter's pieces
Cathedral of Barcelona, beautiful both inside and outside
Barcelona Aquarium – an unforgettable experience, no matter how old you are
La Boqueria, a famous market in the city center to find the best gourmet souvenirs
Montjuïc National Palace, a gorgeous building on the hill of Montjuïc with waterfalls that cascade down. See National Art Museum of Catalonia inside the palace.
Sevilla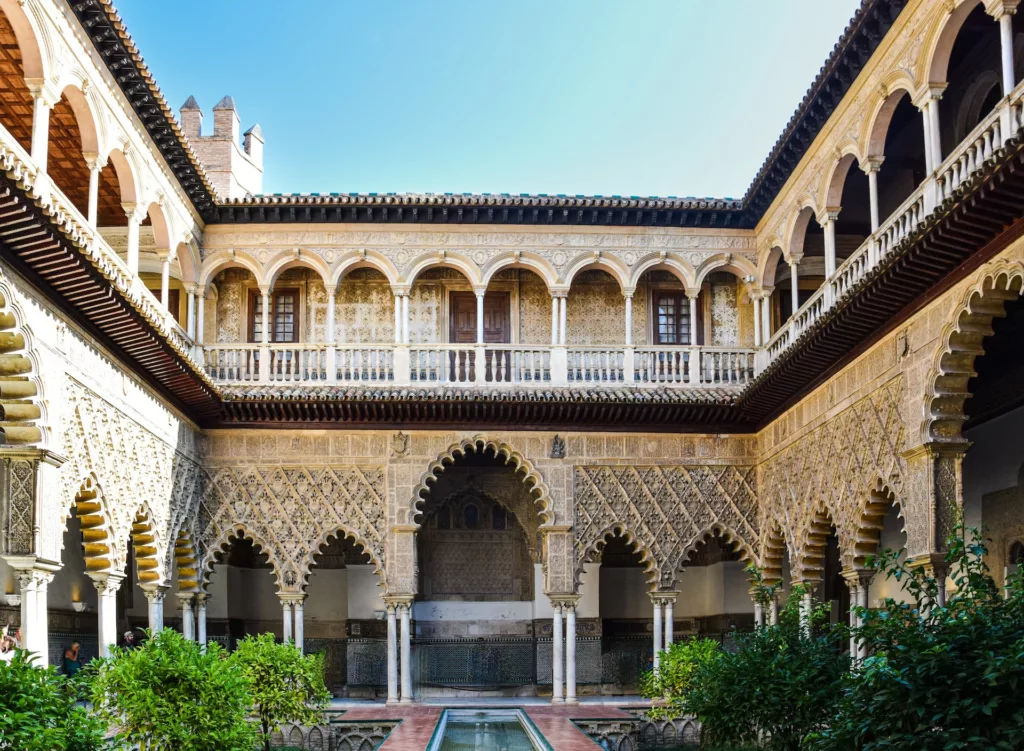 Flamenco shows (Sevilla is the birthplace of this breathtaking dance)
Alcazar of Sevilla – immaculate eclectic castle built in the 11th century
Cathedral with iconic Giralda Tower
Plaza España, one of the biggest and the most exquisite squares in Europe
Maria Luisa park in front of Plaza España to have a lovely picnic
Museum of Contemporary Art of Seville with an excellent collection of paintings from all over the world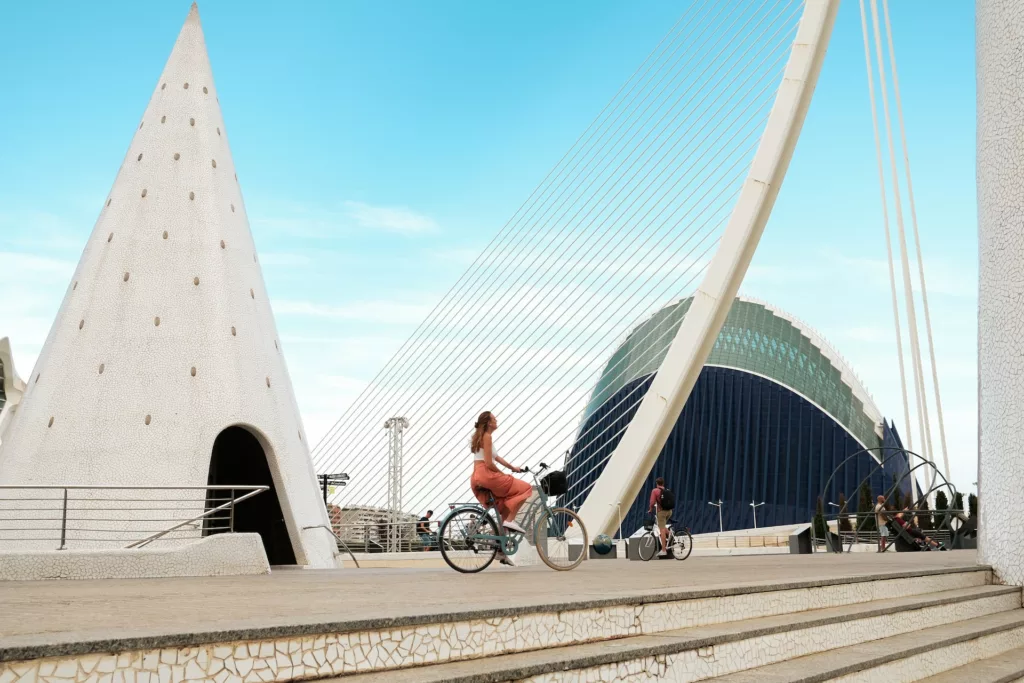 Mercado Central, a large market where you can find all kinds of delicacies
Ice rink at Plaza de Ayuntamiento
Paella spots (as paella comes from Valencia)
Palau de les Arts, a futuristic architectural complex in the center of the city
San Nicholas Church, Valencian "Sistine Chapel"
Silk Museum with an extensive exhibition of silk clothes, tools, and historical background
Malaga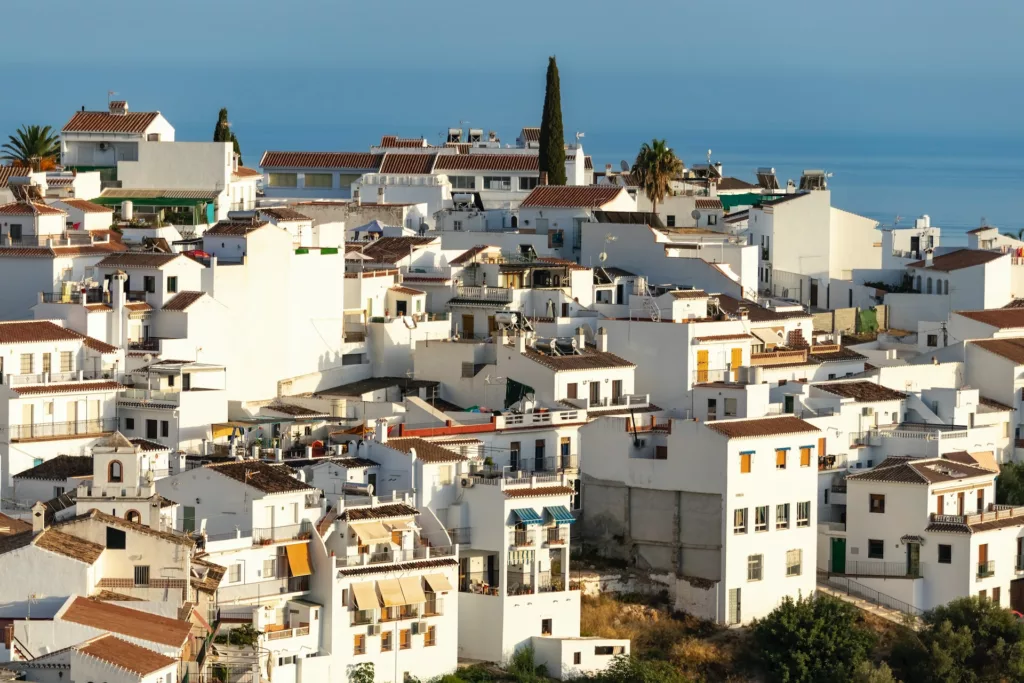 Famous Hammam in Marrakesh style
El Caminito del Rey, a royal trail with the vest view
Pompidou Museum with collections of Magritte, Picasso, Frida Kahlo, and others
La Malagueta Beach for beautiful pictures
Castilla de Gibralfaro, an impressive castle with a breathtaking viewpoint
Alcazaba with ancient Roman columns and orange trees
Frequently Asked Questions
What is the best city in Spain to visit in winter?
It depends on your preferences. Madrid and Barcelona offer more facilities and one-day trips. In contrast, smaller cities have their own unique vibes and sights to see. My personal favorite is Sevilla, one of the most beautiful cities I have ever visited (but you should go there after visiting Madrid and Barcelona).
Final thoughts
Traveling to Spain in winter is one of those unexpected decisions that can lead you to the best experiences. The country does not lose its authenticity and is even more preferable for those who cannot stand hot summers (like me). Sights are less crowded, you can eat out till after dark, and the buildings still shine under the sun.
Overall, I am a huge fan of traveling to Spain in winter and highly recommend joining my club! 😉