How is Spain for honeymoon? It's great!
Nadia Podrabinek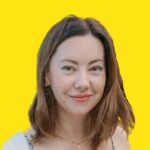 Written by Nadia Podrabinek
Hello, my name is Nadia. I usually write about traveling (there are so many places to fit all the lifestyles), relocation, and living in a foreign country (adapting to a different culture). My travels stretch beyond Spain, with journeys to the US, Italy, Norway, Portugal, and France. Relocating to Spain in 2018, I lived in cities from Barcelona to Madrid, currently calling Valencia home.  Follow me on Twitter, Facebook, Instagram, or LinkedIn! ... show more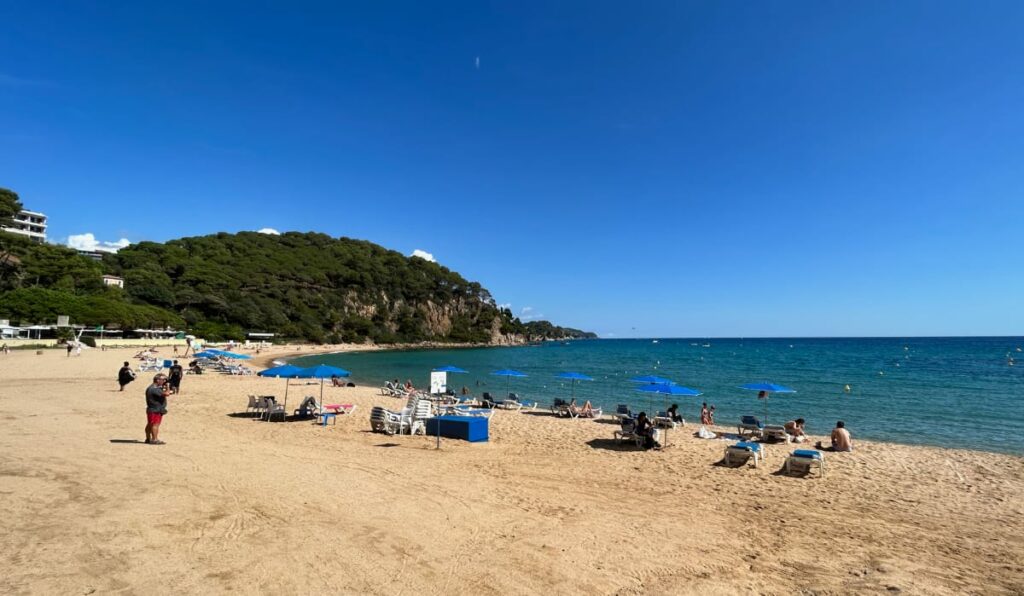 If you think that Spain would be a decent choice for the honeymoon, you're definitely right! But there are a couple of things to be aware of.
First and foremost, everything is done quite slowly in Spain (maybe, not so slowly in the Basque country, which is the northern part). So, if you're a planner like me, you might want to secure some extra time if things go not accordingly to the schedule. Anyways, exploring without a strict plan sounds not that bad, too.
Now, let's talk about the intinerary. Madrid is gorgeous and imperial, it's definitely the first place to be. Probably, you'll explore the main sights in about 2 days. If you'll want a day trip to Toledo, reserve 1 more day.
Then, there's Barcelona. You will love it or … hate it (the tourist congestion can be a bit too much, which makes the city exploration less enjoyable).
The third city to be is Sevilla, which is a must-visit unless you have a week or so.
Next – the Basque Country with Bilbao (walk around Guggenheim Museum, not much to see from the inside) and Donostia (San Sebastian). Also, I can almost taste pintxos (tapas) just thinking about it! The rail and bus system in Spain is pretty efficient, so that should make exploring easy.
Last but not least, a piece of golden advice: consider a road trip. You may have a blast driving around Spain and even Portugal, booking hotels and paradors on the go.
Spanish people took old, important buildings like castles or big mansions, and instead of letting them go unused, they turned them into hotels called "paradors." When people stay at these paradors, they get to experience a bit of Spain's history and culture.
Finally, there is so much to do in the Canary Islands or Balearic Islands. However, it's quite a different story which requires a lot more days and planning.
What month is cheapest for Spain?
Generally speaking, the cheapest months to visit Spain are during the shoulder season, which is typically November and mid-January to March. You won't be wrestling with the summer tourist crowds, August vacations Spaniards, or boiling heat, and you probably can secure some sweet deals on accommodations and flights. Plus, the weather's still decent.
Is Spain expensive for honeymoon?
Well, let's talk.
Firstly, Spain, like many places recently, has been struggling with inflation. Prices for some things have definitely gone up a bit more than everyone was expecting.
Also, places like Ibiza or Barcelona might leave your wallets feeling a bit lighter. But there are countless hidden gems that are both romantic and affordable. Think charming villages, tapas that don't cost an arm and a leg, and sunsets that are still free!
Bottom line? While inflation has made some dents, with careful planning, you can still have a perfect Spanish honeymoon without breaking the bank.
How long should a honeymoon be?
Honestly, there's no one-size-fits-all answer. Some choose just a long weekend, while others set off for a month!
It really depends on your schedules, budget, and what you're both dreaming of. If you're tight on time, a few days in a romantic spot can still feel special.
Got more flexibility? Why not indulge in a couple of weeks exploring? Just remember, it's about quality time together, not the number of days. Whatever you choose, make it memorable! 😉
Who pays for the honeymoon?
When it comes to who pays for the honeymoon, there's no hard and fast rule these days.
Traditionally, it was the groom's responsibility to cover the honeymoon expenses. But now times have changed. Many couples split the cost, while others use their savings account they've set up for wedding and honeymoon expenses. Some peoeple even opt for honeymoon registries where guests can contribute to experiences or accommodations.
After all, it's all about what feels right and works best for you, so do it your way.
Is Spain good for couples?
Absolutely yes! Sunsets, beaches, mountains, tapas bars, everything is nearly perfect for the romance.
But here's the real deal: road trips. Spain's diverse landscapes offer some of the most scenic drives. S
tarting with the Costa Brava route, you'll be enchanted by the rugged coastlines and the picturesque fishing villages. If you and your partner are wine enthusiasts, the La Rioja wine route is a must. 🍷
Another option would be so-called "The Andalusian circuit" with a mix of historic towns like Granada, Cordoba, and Seville.
Third option would be the North: the Basque country and Galicia. It is not the same country as you might have been thinking. Definitely worth a shot!
Where is the best place to have a honeymoon in Spain?
Apart from the abovementioned Madrid, Barcelona, Bilbao Donostia, and Sevilla, there's plenty of places to include in the itinerary. Here are some of them:
Granada: The Alhambra, sunsets, flamenco, historic Moorish streets, all pure magic.
Mallorca: Crystal clear waters, secluded coves, and enchanting old towns. Yes, please!
Ronda: Perched high on a cliff, this place is all about dramatic views and cozy vibes.
Valencia: Beaches meet futuristic architecture and a rich history. Plus, paella originated here, so…
Cadaqués: A little seaside town that stole Salvador Dalí's heart. I mean, if it's good enough for Dalí…
Is French or Spanish more romantic?
In my experience, it all depends on the voice and tone of the person speaking. Some voices sound rather harsh, while others sound sweet and lovely. Indeed, French is often referred to as the "language of love" due to its smooth and melodic tones, whereas Spanish is more passionate and rhythmic. If you want something classic and elegant, choose French. Otherwise, go with Spanish.
Read also