19 Best Books About Spain For Travelers in 2023 (All Genres)
Nadia Podrabinek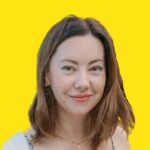 Written by Nadia Podrabinek
Hello, my name is Nadia. I usually write about traveling (there are so many places to fit all the lifestyles), relocation, and living in a foreign country (adapting to a different culture). My travels stretch beyond Spain, with journeys to the US, Italy, Norway, Portugal, and France. Relocating to Spain in 2018, I lived in cities from Barcelona to Madrid, currently calling Valencia home.  Follow me on Twitter, Facebook, Instagram, or LinkedIn! ... show more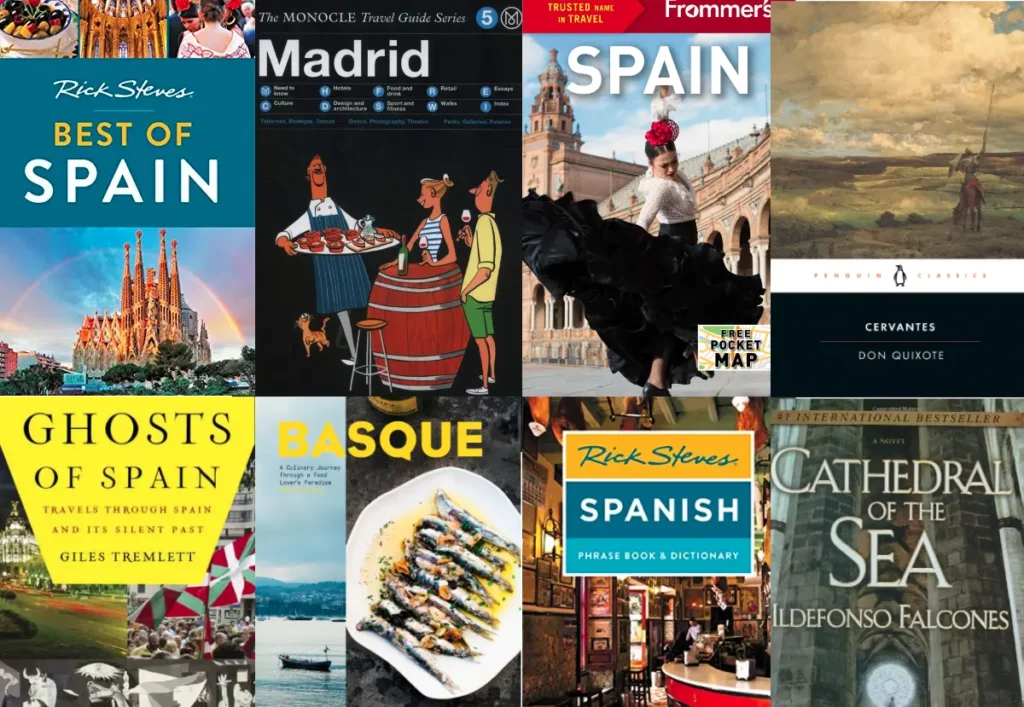 Exploring online book stores, buying, and delving into books about Spain, its history, and culture can be a never-ending journey.
But where do you start if you're organizing a trip and wish to acquire at least a basic comprehension of this stunning country?
Here's my selection of the top 19 books on Spain for any traveler, whether you are a first-time visitor or a seasoned guru.
---
Key takeaways
---
It includes tips for avoiding tourist traps, experiencing local culture, and planning your trip effectively. With over 400 full-color pages featuring detailed maps and vibrant photos, the book also suggests side trips to various locations.
I find the book particularly useful for practical information on "must-see" places like the Alhambra and La Sagrada Familia to secure tickets and make the most of my visits to Granada and Barcelona.
Read also: Best Beach Reads of All Time
It is a thorough guide on Spain offering full-color maps and images, insider tips, essential information, and honest reviews for various budgets. The guide covers a wide range of destinations and attractions, though it does not include the islands.
It is best suited for exploring top sights and taking lesser-known routes. However, the guide lacks details on avoiding queues and train travel, requiring readers to consult other sources for that information.
The Kindle edition has some formatting issues, making it hard to follow and visually unappealing. While the links to websites work well and are helpful, the links to Google Maps often malfunction.
Despite these issues, the reader I think this book is pretty useful for planning an extended trip, while planning to consult a second guidebook like Rick Steves' for more specific information.
See also: Lonely Planet Experience Barcelona & Experience Andalucia
The Monocle Travel Guide Series is known for its deep understanding of cities and contains essays and perspectives in addition to recommended places. I didn't like the binding of the book (which is not very durable), and it also offers limited information about the city itself.
Overall, i you appreciate beautiful photographs and have luxurious tastes, this guidebook could be a great choice because it even surprises locals with its discoveries.
Read also: 25 Fun and Quirky Facts about Spain
The book, written by American chef and journalist Marti Buckley, combines ingredient-driven recipes with stories of Basque customs, culture, and the local kitchen, accompanied by vivid photographs.
Also, it is more than just a collection of recipes; it offers valuable insights into the Basque lifestyle, culture, and history, making it an enjoyable one-time read for foodies planning to visit the region.
Overall, a great addition to any cookbook collection, especially for those who want to immerse themselves in the authentic Basque experience or to evoke the feeling of being there. 🙂
Dorling Kindersley (DK) is a British publishing company known for creating highly visual, illustrated reference books and guides. Founded in 1974 by Christopher Dorling and Peter Kindersley, the company specializes in producing books for a wide range of topics, including travel, history, science, nature, sports, and hobbies.
As a reader, I appreciated the historical insights and the full-color photographs, hand-drawn illustrations, and custom maps that brought Spain to life. The Spanish art section is also quite interesting, highlighting influential painters such as Diego de Velazquez and discussed various art forms like religious art and modern art.
Overall, the book provides readers with a comprehensive understanding of Spain, its history, and its culture, what else can you want from a decent travel guide?
The suggested itineraries are particularly helpful in planning the trip, allowing you to explore Madrid, Barcelona, and other destinations logically and in style. The book introduces you to lesser-known attractions, such as the modernist hospital in Barcelona and free Gaudí walking tours with Runner Bean Tours.
Additionally, the guide's restaurant recommendations did not disappoint, leading to some of the best dining experiences you can ever have. The book also provides valuable tips for visiting popular attractions like the Prado Museum or shopping in Barcelona. All in all, highly recommended.
The book includes phonetic spelling, an English-Spanish and Spanish-English dictionary, and up-to-date information on currency and rail transportation.
The book rivals the Lonely Planet phrasebook, which may cater more to a younger audience with some less relevant phrases for certain travelers. Comparing the two guides will help you choose the best one for your needs.
The book played a significant role in reviving interest in the Alhambra Palace and its history.
Interestingly, Irving's account is both a blessing and a curse; while it led to the palace's restoration and maintenance, it also marked the beginning of the tourist age and commercialization of such monuments.
You might also feel envious of Irving's experience, as he had the entire palace to himself for a month, whereas modern visitors must share the experience with thousands of tourists.
Despite this, I believe a visit to the Alhambra is incomplete without reading Irving's book and retracing his steps through the gardens and other key locations.
I recommend getting the large hardcover edition, as the beautiful photos truly capture the essence of Spain and its dishes. The book explores the many influences on Spanish cuisine, such as Arabian, Macedonian, Middle Eastern, American, Greek, Italian, French, and North African culinary traditions. Some of the standout recipes include Béchamel made with sherry and tomato, Moorish-style eggplants with honey, fideos (pasta) cooked like rice in stock, Spanish polenta, coca with roasted peppers and eggplants, and Catalonian pollo con langostinos.
Overall, an insanely valuable material for anyone interested in the Spanish cuisine.
The book follows the story of al-Andalus, an Islamic kingdom on the Iberian peninsula, where Muslim, Jewish, and Christian cultures flourished and significantly influenced the rest of Europe.
To me, it is more of a series of historical portraits of Spain from the 6th to 15th centuries, showing the unusual coexistence of people of different faiths. The book is not a comprehensive history of medieval Spain but instead focuses on individuals, buildings, and stories that exemplify the unique cultural fusion.
I really like to learn about specific details, such as the poetic upheaval in Cordoba after its fall in the 11th century and the possible influence of this poetry on the European minstrel tradition. Also, it looks like the famous Don Quixote can be seen as a story of Muslims and Jews hiding their true beliefs to stay on their land.
I had limited knowledge of the Spanish Civil War before reading this book but found it to be the perfect introduction. The narrative is engaging and not overly detailed, offering enough insight and eyewitness accounts to help me piece together events and actions. The wealth of source information, along with the bibliography, added to the book's credibility.
Reading this book, I gained a real feel for the Spanish Civil War and its human aspects, including the clash of beliefs, ferocity, and bravery of those who fought. The book receives a clear 5 stars from me and comes highly recommended.
It is hard to comprehend Orwell's commitment to fighting for a lost cause due to his belief in human decency inspiring, despite the war's challenges and the dishonest propaganda surrounding it. His dedication to doing the right thing, even when faced with frustration and aggression, resonates with my own idealism as a teacher.
Still, Orwell's portrayal of the human condition amidst the chaos of war showcases both the best and worst of humanity, including bravery, cowardice, hatred, and love.
Reading this book helps to reveal the underlying love for humankind present in Orwell's other works, such as "1984," "Animal Farm," and his essays on nationalism. Overall, I highly recommend "Homage to Catalonia" for its valuable insight into the mindset of an idealist and the human experiences within political turmoil in the setting of Spain.
As a reader, I found this book to be an interesting examination of a society that has transitioned from a semi-fascist dictatorship to a liberal democracy in a short period (which is a rare occasion). I think, the leadership of King Juan Carlos and the practice of leaving the past behind played significant roles in this transformation.
Read another book on the expats topic: Successfully Moving to Spain: A step-by-step Guide to Immigration, Becoming a Resident, and happily Living in Spain from outside of the EU (Post-Brexit)
This set of episodic tales is a delightful and hilarious parody of chivalry novels, which were popular in Spain between 1300 and 1600.
The novel also serves as an honest social critique during a period of crisis for Spanish power. Cervantes' own eventful life, including his injury at the Battle of Lepanto and his imprisonment in Algiers, may have contributed to the tender irony and fundamental kindness in his characters.
Overall, the book's modernity and profound humanity make it an unforgettable masterpiece. The Portuguese translator, Aquilino Ribeiro, also deserves praise for his outstanding work.
Lady Brett Ashley is a tragic figure, trying to fill the void left by the war with alcohol and sex, ultimately destroying herself. During my first reading, I was drawn to Brett, but upon rereading, I found Jake to be the real standout character. He is the only one not lost among the "Lost Generation," coming to terms with the fact that a relationship with Brett would be as doomed as her other conquests.
The novel also offers a poignant look at the post-World War I generation and showcases Hemingway's powerful writing style.
TL;DR: This might become one of your all-time favorite books by Hemingway.
The story, reminiscent of "Pillars of the Earth," follows Arnau, a peasant who escapes serfdom and rises to nobility amidst intrigue and danger. Although some parts might be a bit graphic, the book is well-researched and the author provides fascinating historical context.
If you enjoy medieval historical fiction, "Cathedral of the Sea" is a beautiful and compelling read.
Although some reviewers perceive the author's stance as anti-Franco, the book seems to be objective and fact-driven, presenting a comprehensive portrayal of Franco's life and impact on Spanish history.
Yes, the book can be lengthy and heavy on details, but it is educational and informative for those interested in understanding this shadowy figure.
This book is highly recommended for anyone interested in understanding the real Spain, beyond stereotypes and folklore. The author presents a concise, question-and-answer format, covering topics from Spain's Muslim presence to its modern-day struggles.
The book also addresses Spain's fight for modernity against powerful internal forces, such as the Catholic Church. Reading this work by a contemporary foreign author offers a balanced perspective on Spain's landscape, making it an excellent resource for both foreigners and the Spanish people.