23 Best Beach Reads of All Time (2023 Edition)
Nadia Podrabinek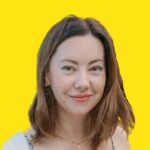 Written by Nadia Podrabinek
Hello, my name is Nadia. I usually write about traveling (there are so many places to fit all the lifestyles), relocation, and living in a foreign country (adapting to a different culture). My travels stretch beyond Spain, with journeys to the US, Italy, Norway, Portugal, and France. Relocating to Spain in 2018, I lived in cities from Barcelona to Madrid, currently calling Valencia home.  Follow me on Twitter, Facebook, Instagram, or LinkedIn! ... show more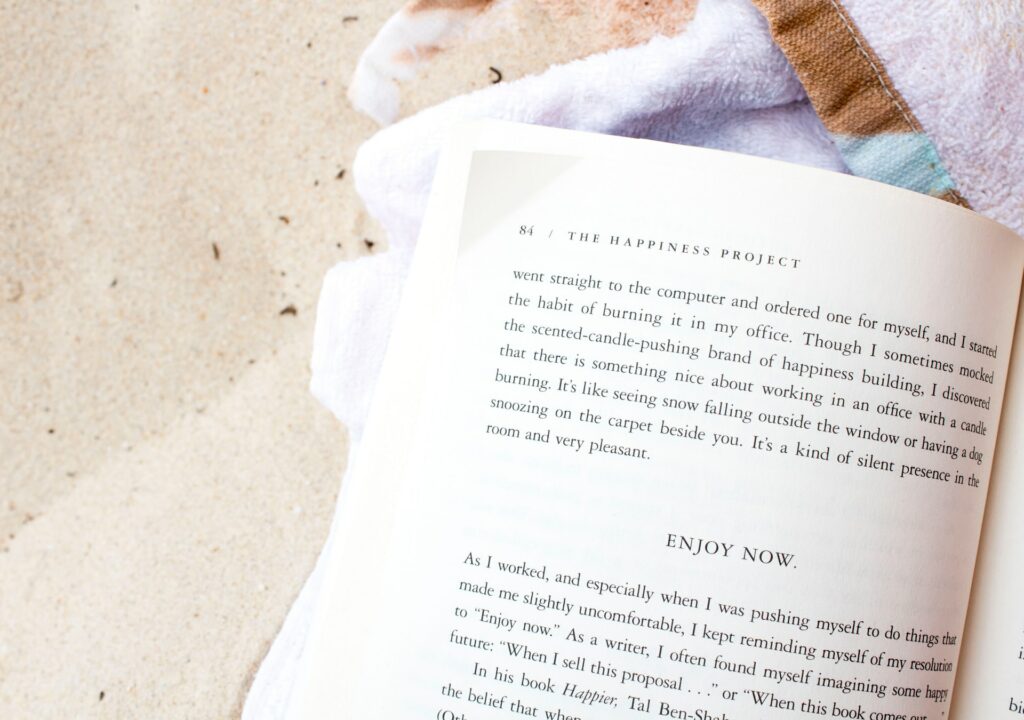 No good vacation is complete without a beach read, and it's hard to argue with that. A great beach book is fun and easy to read, with an enjoyable but not overly complicated story.
I spent numerous hours reading books, creating lists of favorite titles, and exploring the depths of Goodreads.com. Then, I read hundreds of readers' reviews and filtered out many dozens of books to write this article.
Read also: 15 Best Beach Reads for Men
What people say on Reddit
The Ploughmen was the book I read in 2023 that most felt like it was aimed at guys. It is about crime but all the way through it feels like two dudes sharing stories, descriptions of nature, a few twists here and there. Its over, its just enough, it never gets heady and you're satisfied.

demilitarizdsm
The Seven Husbands of Evelyn Hugo by Taylor Jenkins Reid would be a great beach read, has strong women characters (only women iirc), and really pulls you along with a great story.

thehighepopt
The Summer We Read Gatsby Danielle Ganek, two sisters inherit a house in the Hamptons. Picked it up on a whim for fifty cents. Very much a cute, light beach read.

mshu42
The Inherence Games series is a YA series about a girl who inherits everything from one of the richest people in the world, but she doesn't know this man and has no idea why he chose her, and neither does his family. She moves into their estate and has to live there for a certain amount of time per the contract. She becomes close with the 3 grandsons of the man and together they try and solve the mystery… turns out the grandpa loved puzzles

oksnariel
So, whether you're looking for a paper book, ebook, or an audio version, there's sure to be a perfect beach read within any category you like. See below the best beach read collection for the summer.
Best Summer Beach Books 2023:
Fiction
Mystery and Thriller Beach Reads
Romance
The Love Hypothesis by Ali Hazelwood
Seven Days in June by Tia Williams
Red, White & Royal Blue by Casey McQuiston (My second favorite book!)
Historical Fiction
Malibu Rising by Taylor Jenkins Reid
American Royals by Katharine McGee
The Four Winds by Kristin Hannah
Science Fiction
Project Hail Mary by Andy Weir (Goodreads.com award)
Klara and the Sun by Kazuo Ishiguro
The Space Between Worlds by Micaiah Johnson
Horror
The Lost Village by Camilla Sten
The Drowning Kind by Jennifer McMahon (Fast-paced and thrilling!)
The Final Girl Support Group by Grady Hendrix
Non-Fiction
The Comfort Book by Matt Haig
What Happened To You?: Conversations on Trauma, Resilience, and Healing by Oprah Winfrey, Bruce D. Perry
The Anthropocene Reviewed by John Green (Very fun and refreshing!)
Fiction Beach Reads
One Italian Summer by Rebecca Serle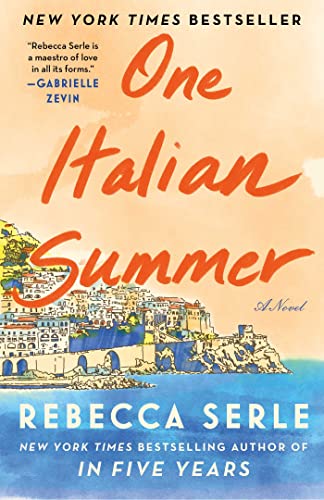 Hardcover, 272 pages
Setting: Italy
One Italian Summer: A Novel by Rebecca Serle is the perfect summer fiction read. Set in Italy, the book follows the life of Katy, whose mother (and best friend at the same time) has just passed away. The plot is both heartwarming and heartbreaking. If you're looking for a beach read that will keep you turning the pages, this book is a perfect choice. It will make you laugh, cry, and even get misty-eyed. It's an emotional experience that is truly one of the most amazing things I've ever read.
Milk Fed by Melissa Broder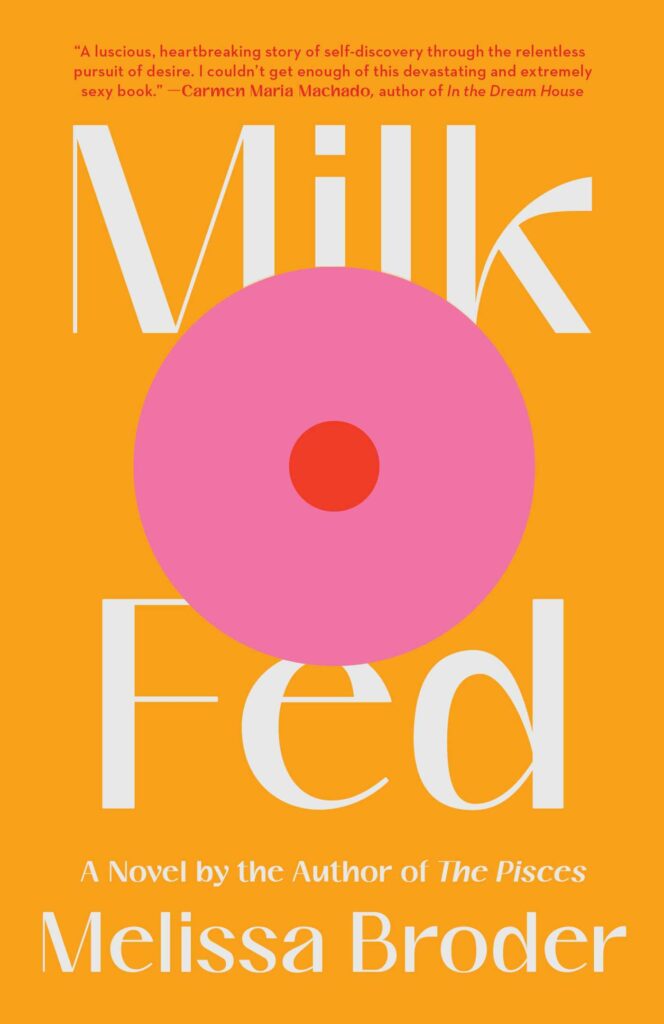 Hardcover, 304 pages
Setting: Los Angeles
Rachel is a 24-year-old Jewish girl whose life is full of endless restrictions. She cycles between religion and diets, never quite satisfied with the results no matter how hard she tries—but all this will change as her therapist advises her to stop communicating with her mother, a general of calorie counting, for 90 days. The book is fun and easy to read—I would tell three keywords to describe the plot: food, sex, and god.
Black Cake by Charmaine Wilkerson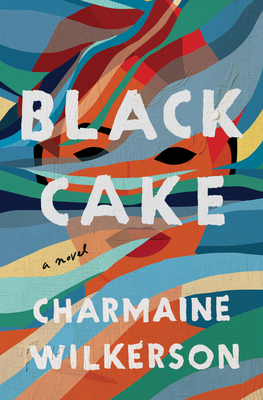 Hardcover, 385 pages
Setting: California, Caribbean, London
Black Cake by Charmaine Wilkerson is a beach read that will stay with you long after you've turned the last page. The debut novel tells the story of two siblings who must set aside their differences to deal with their mother's death and her past. As they grapple with their grief, they understand that you can't choose what you inherit. But they can choose who they become. Wilkerson's writing is honest and poignant, and she expertly captures the complex bond between siblings. Black Cake is a moving exploration of family, identity, and love.
Once There Were Wolves by Charlotte McConaghy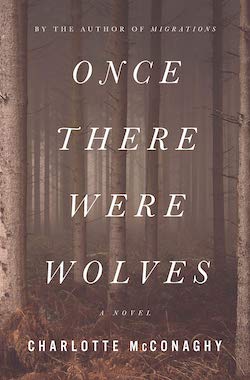 Hardcover, 268 pages
Setting: Scotland
My first recommendation: don't spoil the book plot by reading the blurb on a Goodreads website. I'll try to review without spoiling now: The Once there Were Wolves is told from the perspective of Inti Flynn, who is determined to see the return of the wolves to the Scottish Highlands, and that's because (it's explained in the book) this is a part of a process to rewire the Highlands.
Inti is a really interesting character because she has a rare condition called "mirror-touch synesthesia", which means that she can literally feel what others are feeling.
That brings a really nice magical realism atmosphere to this book, which has the main storyline about the environment and the wolves and another theme about women's safety and domestic violence. Overall, this is more of a thoughtful beach read than usual.
Mystery & Thriller Beach Reads
The Book of Cold Cases by Simone St. James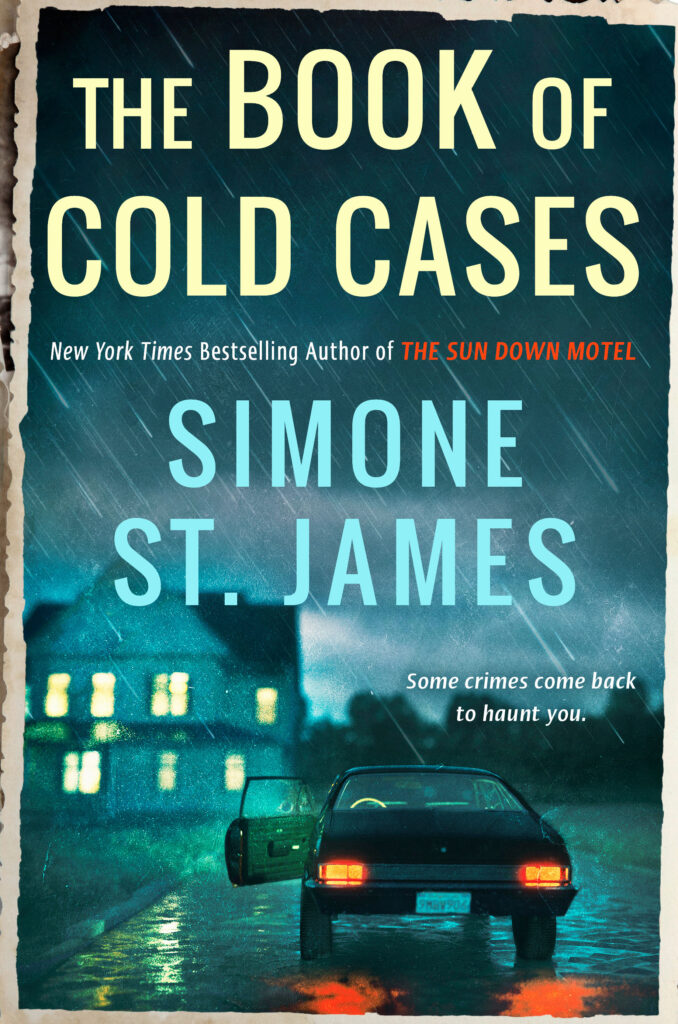 Hardcover, 344 pages
Setting: Oregon (US)
The Book of Cold Cases by Simone St. James is a heart-stopping mystery perfect for beach reads. When a true crime blogger sets out to interview the woman acquitted of two cold case slayings, she gets more than she asked.
This chilling new novel from the New York Times bestselling author will keep you on the edge of your seat until the very end. The Book of Cold Cases has unpredictable twists and turns, so you'll be hooked. Grab a copy and settle in for a suspenseful read. You won't be disappointed.
Finlay Donovan Knocks 'Em Dead by Elle Cosimano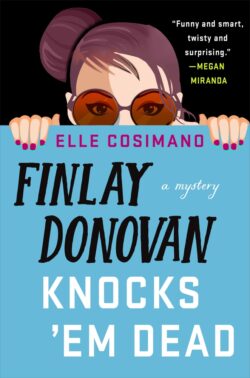 Hardcover, 386 pages
Setting: N/A
Edgar-Award nominee Elle Cosimano returns to her critically acclaimed debut novel with twisty and surprising follow-up book. Finlay Donovan again struggles to finish her subsequent text and keep her head above water as a single mother of two.
With the deadline approaching and an ex-husband to keep alive, Finlay quickly reaches the end of her rope. She can only hope there isn't a loop at the end of it… This beach page-turner is full of snappy dialogue, non-stop action, and heart-pounding suspense. Must read!
The Paris Apartment by Lucy Foley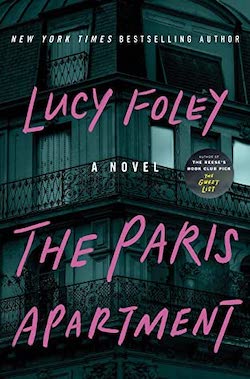 Hardcover, 368 pages
Setting: Paris (France)
I overall really liked this book. This kind of read is always about escapism and being hooked. Very solid, very fast-paced, and very enjoyable novel. With the murder mysteries in the Paris Apartment book, you get what you pay for: a dead person, an investigation, and the opportunity to form your own air type theory that you would beat your life saving on, and then a big revelation at the end, that completely unravels that theory, nine times out of ten. What more could you want?
The Last Thing He Told Me by Laura Dave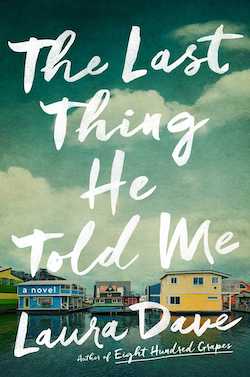 Hardcover, 320 pages
Setting: California, Texas (US)
This thriller promises a good time. The story follows Hannah, who married a man with a daughter from a previous relationship. Things get worse for Hannah when her husband goes to work one morning and doesn't come back. But he leaves her a letter. If might think that there will be some heartfelt apology, but the letter says just one word—"Protector". Hannah instantly knows who the husband is talking about—the stepdaughter. Now she has to protect her from who knows what? You will want to know a little bit more with each chapter! Overall, if you're looking for a fast-paced thriller, you can't get much better than this one.
Romance Beach Read
The Love Hypothesis by Ali Hazelwood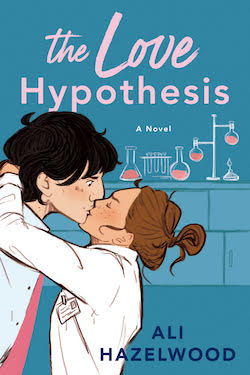 Hardcover, 352 pages
Setting: Stanford University, Boston (US)
I read this book in 24 hours (I started in the morning and finished the following day), and it was just perfection! I loved everything about this text. It is about this girl who is applying to be a Ph.D., and she accidentally kisses the grumpy teacher who works in her department. Later on, this turns into a fake-dating relationship. Fake dating is one of my favorite tropes, and this book is just so good in it. My #1 romantic book for this summer.
Seven Days in June by Tia Williams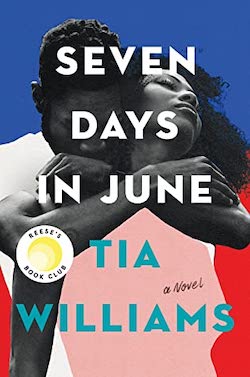 Hardcover, 328 pages
Setting: New York City, Brooklyn (US)
I went into this book thinking it was a romantic comedy. But in fact, it's more like a romantic literary fiction book. The reason I think so is that there is heavy romance in this book, but the primary focus is on interpersonal relationships, not just between two main characters, love interests, but the people around them as well.
This also deals with some really heavy themes and heavy triggers, which I didn't expect.
Overall: this book is not that fluffy as you could think in any sense of the word, but it does have romance and the romance is a really big proponent of the story.
Red, White & Royal Blue by Casey McQuiston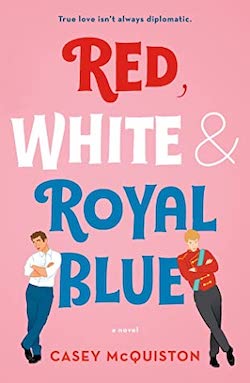 Hardcover, 421 pages 
Setting: Washington, D.C (US), London (England)
I know, this New York Times bestseller is a favorite of many people, and it has so much hype that I couldn't resist reading it, and now what? You should read it, too 😀.
What is this book about? The prince of England and the first son of the United States are high-profile political figures, and they hate each other. Their parents force them to fake a friendship because they get caught publicly fighting, so they have to go on these "friend dates". Through these hangouts, they realize that they have so much more in common than they thought. And one of them is coming to terms with the sexuality, so he's not even sure what's going on. I don't want to spoil anything, just saying … that I had butterflies the entire time I read it.
Historical Fiction
Malibu Rising by Taylor Jenkins Reid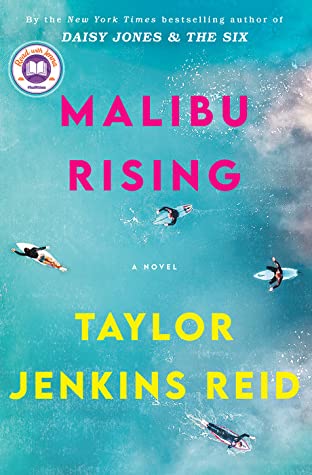 Hardcover, 369 pages
Setting: Malibu, California (US)
It is a pretty solid book, in which we are in Malibu in 1983. It is the end of the summer party everyone is so excited for, and we follow the four famous siblings there. The oldest, 25-year-old Nina, is hosting this party. She is super-rich and famous and beautiful, but she's struggling with the party because of her marital problems.
Then the book makes a time-hop to the decades before, where we see their horrible father. There begins the downfall of his marriage and then the family, and in the present day of 1983 we see these four siblings figure out how they feel about their father and come together. But the main reason I loved this book is for the "before Malibu 1983" part; it has a great love story, and it's really tragic. But it is so exciting and dynamic. Must read!
Carrie Soto Is Back by Taylor Jenkins Reid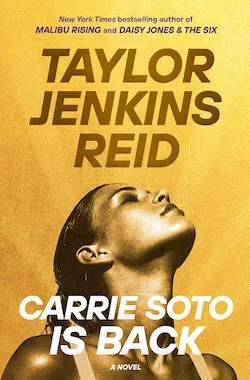 Hardcover, 384 pages
It is another great book by Taylor Jenkins Reid and the best historical fiction of 2022, with a whopping 208,000 ratings and 30,000 reviews.
This novel follows the story of Carrie Soto, a legendary tennis champion who has retired after claiming twenty Grand Slam titles. After her record is broken by Nicki Chan six years later, she decides to make a comeback in an attempt to reclaim it.
Along with facing sports media scrutiny and the physical toll of age, she must also swallow her pride to train with former pro Bowe Huntley – someone she almost opened her heart to once before.
Through this riveting and emotional narrative, Taylor Jenkins Reid tells an inspiring story about ambition, sacrifice, and what greatness truly costs.
American Royals by Katharine McGee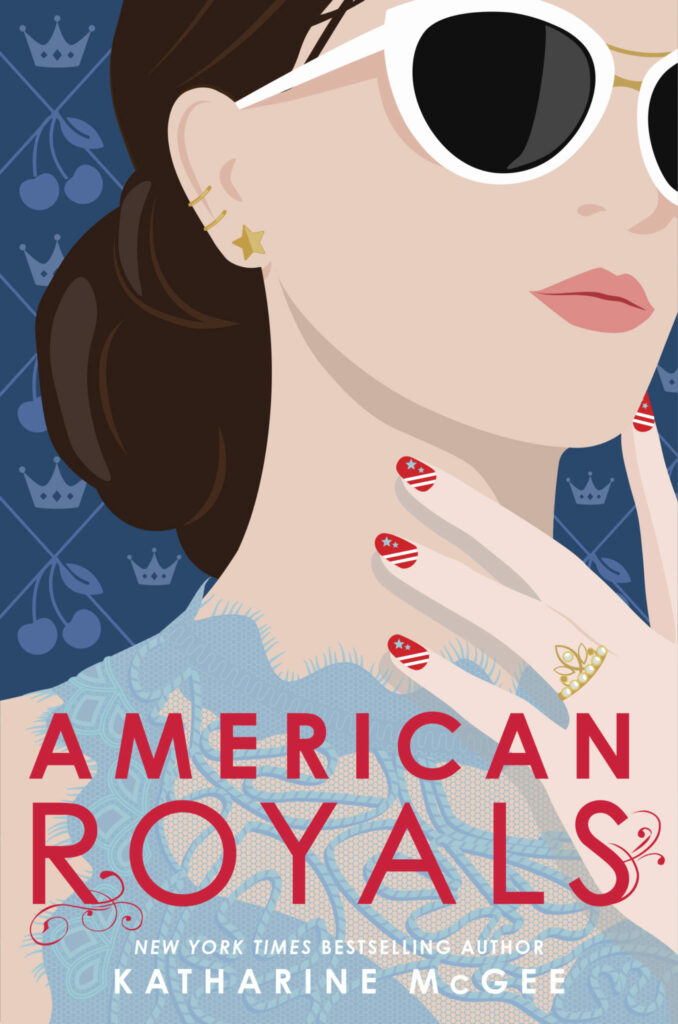 Hardcover, 441 pages
Setting: N/A
American Royals is a New York Times bestselling novel by Katherine McGee. The book is set in an alternate American history in which the American Revolution (also called also called the U.S. War of Independence) never happened, and a monarchy still rules the country.
American Royals follows the lives of two American princesses, Beatrice and Samantha, as they navigate the pressures of royal life. Beatrice is shy and introverted, while Samantha is bold and outgoing. Both girls must contend with the demands of their duties and the expectations of their parents and the public. American Royals is a fun and addictive read that will leave you eager to see what happens next.
The Four Winds by Kristin Hannah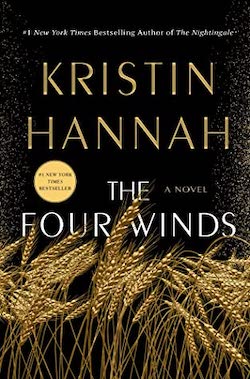 Hardcover, 454 pages
Setting: Texas, 1934 (US)
I've been a huge Kristen Hannah fan for a long time. Overall, as always, she did a really good job. This book's general synopsis is that we follow Elsa, a 25-year-old who her family does not love. She is pushed aside, and she's told that she's ugly, etc. Later on, she has a loveless marriage with a man who has big hopes and dreams. It's the time of the Big Depression, they live and work on a farm, and she learns to be brave and courageous and stand up for herself and her family. I recommend reading The Four Winds but remember, there are a lot of tears, as always with the author's books.
The Net Beneath Us by Carol Dunbar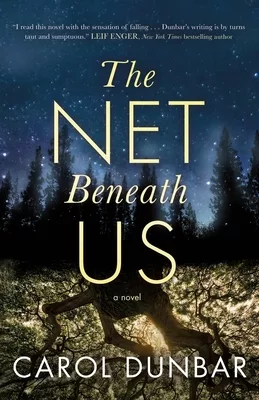 Hardcover, 320 pages
A debut literary fiction, "Off the Grid" tells a story of grief and loss as Elsa's family navigates life in rural Wisconsin without her husband, Silas.
It is full of well-developed characters with shades of grey who each face unique challenges and regrets while exploring their desires. The narrative jumps between perspectives, including five-year-old Hester, to accurately depict the range of emotions that come after such news – shock, anger, depression, resignation, etc., and how off-the-grid living can be both difficult and wondrous.
Although some plot elements feel forced for effect or illogical from certain characters' personalities, overall, it provides a healing yet intense experience. Recommended for fans of slow character-driven stories, but you should prepare for heavy emotions.
Science Fiction Beach reads
Project Hail Mary by Andy Weir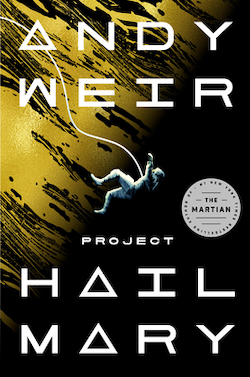 Hardcover, 476 pages
Setting: N/A
Project Hail Mary is told from the perspective of Ryland, a man who wakes up in a spaceship without any recollection of who he is or how he got there. The problem is, he's on a last-chance mission to save humanity, and the rest of the crew are dead.
The story is told in two different timelines: the present day With Ryland trying to figure out what's going on and what to do about his situation, and the other is a string of flashbacks leading up to his mission.
Andy Weir has a very distinct sense of humor when he writes his character, and there is a lot of irony in the book. Overall, this is definitely a treat for sci-fi fans looking for something fun and fast-paced but still rooted in science.
Klara and the Sun by Kazuo Ishiguro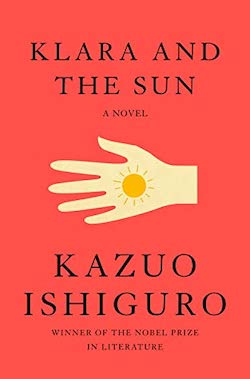 Hardcover, 303 pages
Setting: N/A
Update Since the recent raise of AI-driven tools (such as ChatGPT), this is book becomes even more relevant.
It is the first book Kazuo Ishiguro has published since winning the Nobel prize for literature. This book is about a near-future artificial intelligence called AF (artificial friends). These robots are used to combat loneliness for children, with Clara being one of them. The family buys Clara for some sinister reasons. To not spoil much, the book title says all itself, with the Sun being there as a character. As readers, we observe the Sun through Clara's perspective.
The concept of the book was also inspired by the children's literature. I wouldn't give this book 10 out of 10, but it's really worth reading.
The Space Between Worlds by Micaiah Johnson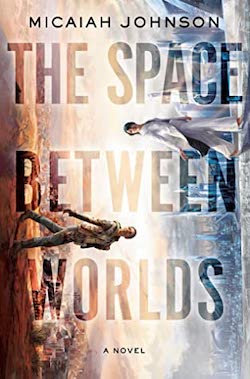 Hardcover, 336 pages
Setting: N/A
The Space Between Worlds is a very condensed and tight book because it's only 336 pages, but you get so much more than you expect from it, nothing is wasted in this work. The synopsis: it is a multi-world universe hopping story. There are 300 different Earths that exist in parallel to each other, and this current Earth knows how to travel to parallel ones with the caveat—you have to be dead on that Earth to go there. The main character is someone dead on most of the other Earths. Why? You have to read it then. I also liked that the book uses many sci-fi elements to make many points.
Horror Beach reads
The Lost Village by Camilla Sten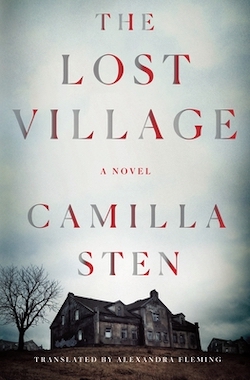 Hardcover, 340 pages
Setting: N/A
I really liked this book. It was sometimes creepy, eerie, and atmospheric, that I had to put it down (because I was reading it alone late at night). The book is a very slow burn, and it works quite well for it—there is a lot of atmosphere, and a lot of build-ups, and it feels very gothic. The first 2/3 of this book is very drawn out, and then there's a climax, and everything tumbles down in the third act very rapidly. I guess we can name it a contemporary gothic. This book does an amazing job at nailing the points that Camilla Sten wanted, especially at three main characters in different stages of struggling with their own mental illnesses.
The Drowning Kind by Jennifer McMahon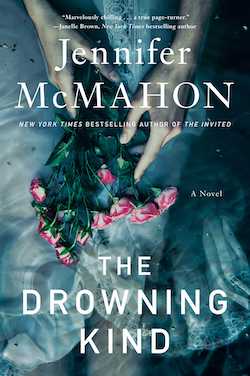 Hardcover, 319 pages
Setting: N/A
The book has two timelines to follow, one in the past (the year 1929) and then we have the present day, where we follow two sisters. What ends up happening is the sisters are estranged, and they don't talk anymore. One day, the sister gets many missed calls from her sister, and then she finds out that her sister has died—she drowned in the pool, which is weird (she was a good swimmer). And in the past chapters, in 1929, we're following a couple desperately trying to get pregnant, and the husband decides to take the wife to the strange waters of wishes. To not spoil much, I'd say there's much more to discover in this book. Have a nice read!
The Final Girl Support Group by Grady Hendrix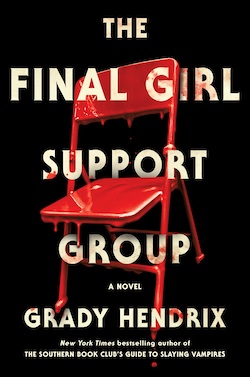 Hardcover, 352 pages
Setting: N/A
The basic premise of this book it that it follows of Final Girls (women that have survived massacres). Now they get together as a support group to work through their trauma. They have been meeting for the last 15 years, and the story is told primarily from one girl's perspective. She has her worst nightmare when one of the other girls in the group goes missing. They find out that she has possibly been murdered, and the story goes from there.
I don't want to give away too much of the plot. The book isn't overly meta, but it's very self-aware, and the author is very smart. This book is more like a thriller than a horror book, but it delivers everything you got from the premise.
Non-Fiction Beach reads
The Comfort Book by Matt Haig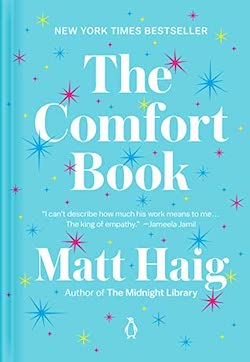 Hardcover, 272 pages
Matt Haig is a worldwide bestselling author with his books translated into over 40 languages. It is the third book of the author's mental health trilogy (The first one was Reasons to Stay Alive, and the second was Notes on a Nervous Planet book).
The chapters are super easy to get through, and they are small. The author describes what it feels like to be anxious and how devastating depression is. Then he gives some specific tools that we can use to survive and thrive and get through life and daily routines, accepting certain things, accepting anxiety, and accepting emotions.
Generally speaking, the book is about the philosophy of life, and it's a solid beach reading for those who search for life comfort.
What Happened To You? Conversations on Trauma, Resilience, and Healing
by Bruce D. Perry, Oprah Winfrey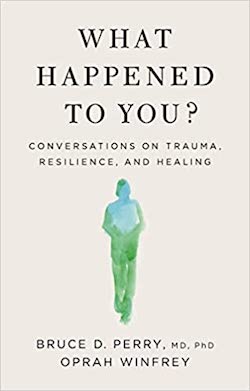 Hardcover, 304 pages
Dr. Bruce Perry is a child psychiatrist and neuroscientist whose work has primarily focused on how the child's brain reacts to trauma. Oprah Winfrey needs no introduction, I think.
This book is literally a conversation between the authors, full of stories of different people. Dr. Perry does a great job explaining some of the complex ideas of neuroscience. This book is the most thought-provoking one of all the abovementioned, yet it's still worth reading 100% on any vacation.
The Anthropocene Reviewed by John Green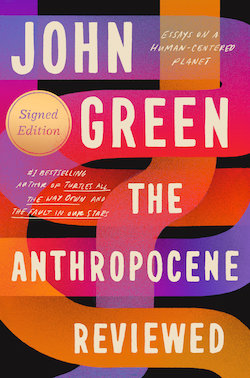 Hardcover, 293 pages
It is a very refreshing and surprising read. The "anthropocene" refers to an age that we live in, centered on humanity. This book is perfect for people looking for something quick, relaxing, funny, and interesting that will take their minds off. It's also full of insights, and it's going to give you a different perspective on many kinds of topics—politics, mental issues, ecology. The book itself is an essay collection that hooks you until the end.
Conclusion
That's it for my list of the best beach books for this summer! I hope you enjoy reading them as much as I did. What book did you like the most and what beach did you visit? (see the list of best beaches in Spain) Let me know in the comments below!