Best Beach Reads for Men in 2023: 15 Captivating Books to Dive Into
Mike P.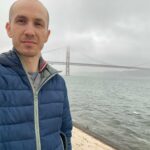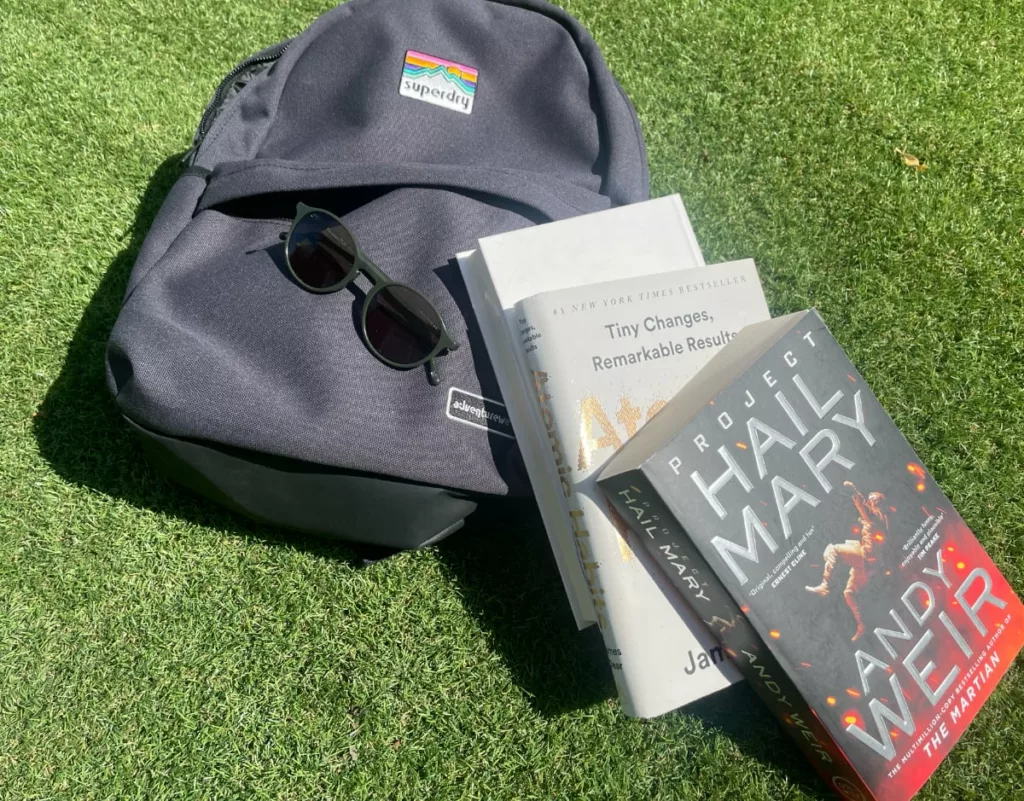 Today I want to share something that may not be as action-packed as your daily work routine but is equally significant for your leisure time: beach reads for guys.
Those books are just right for relaxing, catching some rays, and letting your thoughts drift as you lounge on the beachfront.
Beach reads aren't simply books; they offer an escape from the daily hustle and a chance to discover new realms, concepts, and adventures without moving from your beach blanket.
So, whether you're organizing a trip or just seeking to lose yourself in an amazing tale, these 15 gripping books are ideal for dudes eager to delve into the beach read scene.
---
Key takeaways
Here is the short-list of winners in the category "Best Beach Reads for Men":
---
The 15 Best Beach Books for Men
I've secured an incredible mix of books to enjoy on the shore. This list has something for everyone, from heart-pounding thrillers to mind-bending sci-fi, intriguing non-fiction, and thought-provoking contemporary fiction.
Now, it's time to grab a book and hit the sand!
Thrillers and Mysteries
Enter Theo Faber, a dedicated psychotherapist determined to uncover the truth behind Alicia's silence. As he delves deeper into her past, he unravels a web of secrets, lies, and hidden motives. Theo becomes increasingly obsessed with Alicia's case, and as he uncovers more, he's forced to confront his own dark past.
The book masterfully blends suspense and intrigue, keeping readers guessing until the very end. With its compelling characters and unexpected twists, this book is a must-read for anyone seeking a thrilling beach read.
"The Silent Patient" by Alex Michaelides has received numerous accolades and awards since its publication, including:
Goodreads Choice Awards 2019 – Winner for Best Mystery & Thriller
The British Book Awards 2020 – New Writer of the Year (shortlisted)
The Glass Bell Award 2019 – Longlisted
The Specsavers National Book Awards 2019 – Crime & Thriller Book of the Year (shortlisted)
The Dead Good Reader Awards 2019 – Winner of The Cat and Mouse Award for Most Elusive Villain
As Rachel investigates both cases, she discovers unsettling connections between the town's residents and uncovers a web of lies and hidden truths. Her pursuit of justice puts her own safety at risk as she faces resistance from people who would rather keep the past buried.
I would say this book offers a really engaging narrative about the power of the media, sexual harassment, and the lengths people will go to protect their reputations. If you enjoy some complex characters and suspense, this is one of the best beach reads to try.
Struggling with her connection to her firstborn, Violet, Blythe wonders if her maternal instincts have failed her or if something darker lies beneath the surface. When her second child is born, Blythe experiences the love she anticipated with motherhood. Still, Violet's behavior only grows more unsettling.
A tense, spellbinding exploration of the depths of familial bonds, "The Push" will definitely have you questioning the blurry line between instinct and suspicion.
Science Fiction & Fantasy
With Earth's fate hanging precariously in the balance, Ryland must piece together his past to unveil the purpose of his mission. As he grapples with the enormity of his task and forms a very unlikely alliance (ha-ha), he uncovers groundbreaking discoveries that alter the course of his journey.
The narrative masterfully interweaves science, suspense, and profound human connections, delivering an exhilarating ride that defies expectations.
I literally swallowed this book in 3 days and then ordered one for my father. He also rushed through the narrative and said: "This is the best Science Fiction book I have ever gotten."
Even though this looks like a long journey, narrated by one man who barely gathers his memories and rediscovers his identity (so ironic, right, a world's future depends on a man who tries to redefine who he's and how he finds his real mission to exist), this book is truly a precious, addictive gem! It is smart, complex, entertaining but in the meantime thrilling, claustrophobic: the dark parts equally balanced the witty, enjoyable parts.

Nilufer Ozmekik
This epic narrative deftly weaves history, politics, and magic elements, offering a satisfying culmination to a tale of ambition, vengeance, and redemption.
Brimming with emotion and richly-detailed world-building, "The Burning God" will leave a lasting impact on you.
This engaging narrative stands out for its unique blend of humor, fast-paced dialogue, and complex plotlines.
The audiobook format further elevates the experience, immersing you in the action and emotions of the characters as they confront the challenges of an uncertain future. A deftly woven tale, "The Last Emperox" is a real delight to listen (or read if you prefer kindle/paper format).
The story follows an eclectic ensemble of survivors as they traverse the dangerous wastelands, battling external threats and their own inner disruption.
Encounters with adversity spark unforeseen friendships and wrenching decisions as they wrestle with the new reality.
Overall, this book is a masterful fusion of suspense, raw emotion, and shared humanity, luring you into a vivid literary tapestry.
This is a wonderful EMP apocalypse story. There are exciting action parts and also tragedy parts. When it is all put together it is really really good. I had to read it in one sitting. The story has the roaming gangs who attack and kill wantonly and a small town that has to protect itself. The characters are great and the ending is too. The twist in the plot will take you all the way to the end.

Asiaman
As an adept traveler, her rarity lies in her vulnerability, with many counterparts already extinguished, opening doors to explore other worlds. However, the illusion of her own insignificance soon shatters as she uncovers unsettling truths and a web of deceit.
This book is clearly a mesmerizing fusion of identity, love, and the dizzying dance of fate, taking you to a vividly crafted story.
This book surprised me in a multitude of ways. I initially heard about this book through randomly browsing on Goodreads and it immediately made its way onto my radar. Being one of my most anticipated sci-fi reads of the year, I went in with slightly high expectations of this novel and I certainly wasn't disappointed.

Micaiah Johnson can write.

Joel Rochester
Best Non-Fiction Beach Reads
Unearthing "greenlights" amid the twists and turns of his life, he shares valuable insights that resonate beyond the glitz of Hollywood.
"Greenlights" fascinates with its distinctive blend of storytelling, man philosophy, and unbridled enthusiasm for life's unpredictable ride.
I've been in this life for fifty years, been trying to work out its riddle for forty-two, and been keeping diaries of clues to that riddle for the last thirty-five. Notes about successes and failures, joys and sorrows, things that made me marvel, and things that made me laugh out loud. How to be fair. How to have less stress. How to have fun. How to hurt people less. How to get hurt less. How to be a good man. How to have meaning in life. How to be more me.

Matthew McConaughey
The book offers readers a blueprint for climbing from adversity to new heights of personal growth, sharing invaluable insights and lessons from Goggins' own experiences.
Rooted in truth and devoid of pretense, "Never Finished" stands apart from typical self-help books by drawing on the author's real-life experiences and embodying the very principles he preaches. With engaging storytelling and brutally honest advice, this book has the potential to uplift, motivate, and even save lives.
As a bonus, the Audible version of the book includes podcast-style conversations at the end of each chapter, which is a good thing.
Overall, "Never Finished" is a must-read if you seek the inspiration to break through your limits and step on a path to achieve greatness.
Drawing on insights from biology, psychology, and neuroscience, Clear instructs how to form good habits, break bad ones, and master small behaviors that lead to remarkable results.
The book is a Goodreads Choice Award Nominee for Nonfiction. It emphasizes the importance of having the right system for change, as bad habits persist not due to a lack of desire to change but because of flawed systems. Featuring inspiring true stories from various fields, Atomic Habits provides practical tips and easy-to-understand guidance on how to make good habits inevitable and bad habits impossible.
Readers have praised the book for its life-changing impact, practical advice, and engaging writing style. By following the advice in Atomic Habits, you can work towards a more fulfilling future and help others, too!
The book delves into 150 years of Anglo-settler colonialism, tracing ideologies, technologies, and policies that have shaped the region, from IQ tests and racial genetics to the Internet and computers.
Harris's work reveals how a small American suburb became a key driver of economic growth and war, leading the world into the 21st century. The author examines how capitalist modes of production have shaped Silicon Valley, offering a critical perspective on the region's development.
Combining a glib and chatty style with a solid foundation in Marx and Ocalan's theories, Harris presents an engaging and informative history.
The book is really insightful, delivering the keys to understanding the Silicon Valley phenomena.
Drawing on his own experiences in the ashram, Shetty provides practical advice and exercises to help readers clear roadblocks to their potential and power, reduce stress, and improve relationships. From understanding values and aligning them with actions, to navigating forgiveness, the book offers valuable insights for those new to self-development or those continuing their journey.
"Think Like a Monk" is an essential read if you're looking to cultivate a peaceful mindset and live a happier, more purposeful life.
As a Holocaust survivor, Eddie has faced unimaginable horrors, yet he chooses to embrace life with unyielding happiness and gratitude.
If you are looking for some serious topics to provoke your thoughts on a beach, this book is utterly stunning.
This book is a bright set of stories about happiness (whatever you think it is) that can be found even in the darkest times.
The book follows their journey from college through their careers, marriages, and personal challenges, as they overcome preconceptions and judgments, revealing the power of human connection.
As another great beach book for men, this book offers a unique perspective on the importance of stepping outside one's comfort zone, embracing the differences in others, and the beauty of unlikely friendships.
Beach Reads for Guys: Final Thoughts
In this blog, I've shared my list of captivating beach books for men to dive into while enjoying the beach in 2023.
So, pack your beach bag (or kindle/tablet/whatever) with one or more of these fantastic books and make the most of your time by the shore. Happy reading!
This post might include some affiliate links. If you make a purchase through these links, I may earn a small commission at no additional cost to you. I appreciate it when you use my links to make purchases.