13 Page-Turning Mystery Books to Read on the Beach
Nadia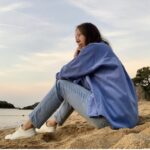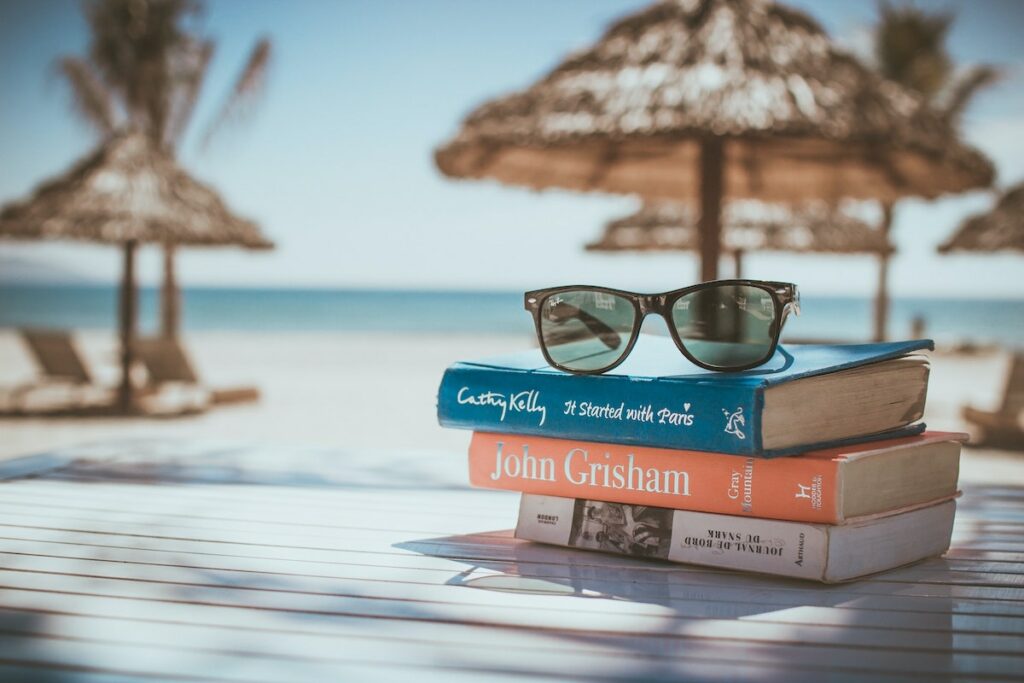 Each year, I share a list of 13 new mystery books perfect for your beach vacation.
It doesn't matter where you read them: on the beach, in a hammock, at a cozy cottage table, or by the river while enjoying the sunset. What matters is that these books provide you with delightful moments, entertain you, and get you thinking.
What I like is that there is always something to choose from; whether it is a cozy mystery or a hard-boiled detective fiction, the genre is really wide.
Read also: Best Beach Reads of All Time
The Best Mystery Reads in Summer 2023
1. Vera Wong's Unsolicited Advice for Murderers by Jesse Q. Sutanto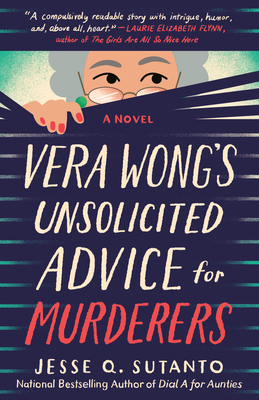 352 pages, Paperback
First published March 14, 2023
Immerse yourself in the hilarious and captivating world of "Vera Wong's Unsolicited Advice for Murderers" by Jesse Q. Sutanto.
This delightful cozy mystery follows the adventures of 60-year-old tea-shop owner and amateur sleuth, Vera Wong. When a dead body appears in her shop, Vera takes it upon herself to solve the case with her unique blend of wit, charm, and Chinese motherly instincts.
With authentic cultural representation and relatable characters, this heartwarming and bingeable book is the perfect mystery beach read.
Get ready to laugh and be swept away by Vera's antics as she spills the tea on this thrilling whodunit adventure.
2. The London Séance Society by Sarah Penner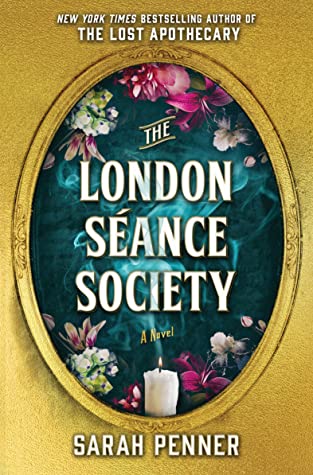 352 pages, Hardcover
First published March 7, 2023
Dive into the mesmerizing world of "The London Séance Society" by Sarah Penner, where two daring women navigate the dangerous realm of the occult to uncover the truth behind a high-profile murder.
This enthralling historical thriller introduces Lenna Wickes, a logical thinker seeking answers about her sister's mysterious death, and Vaudeline D'Allaire, a renowned spiritualist with the unique ability to connect with murder victims' spirits.
As they join forces with London's Séance Society, they find themselves not only unraveling a complex mystery but potentially becoming entangled in a deadly crime themselves.
With eccentric characters, a captivating storyline, and a thrilling conclusion, this spellbinding tale promises to be an unforgettable, addictive, and jaw-dropping reading experience.
3. All That Is Mine I Carry with Me by William Landay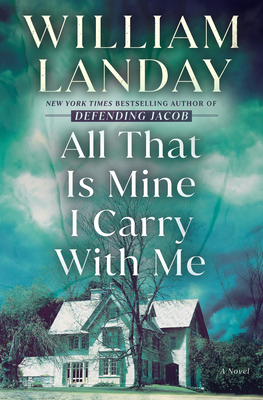 352 pages, Hardcover
First published March 7, 2023
"All That Is Mine I Carry with Me," a riveting masterpiece by William Landay, spins a tale of vanishing, suspicion, and doubt.
Delve into the enigmatic narrative as Jane Larkin disappears under mysterious circumstances, leaving her children Jeff, Miranda, and Alex to wonder if their father, Dan Larkin, is the monster others suspect him to be.
The story is written from multiple perspectives, showing the impact on the children. The book is a rather slow-paced, captivating novel that raises some serious questions about justice. It also offers a jaw-dropping ending 🧞‍♀️
Overall, a solid beach day mystery book!
4. The Thursday Murder Club by Richard Osman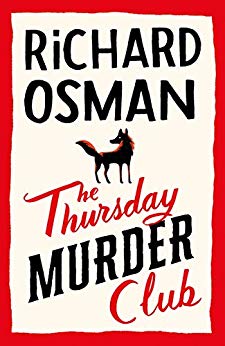 382 pages, Kindle Edition 
Published September 3, 2020 by Penguin
In the quirky and charming "The Thursday Murder Club" by Richard Osman, four lively retirees in a posh village gather weekly to solve cold cases.
The unorthodox sleuths – Elizabeth, Joyce, Ibrahim, and Ron – suddenly find themselves in the midst of a real-life murder mystery. With humor, wit, and a dash of British eccentricity, these elderly protagonists charm their way through the investigation, making it an entertaining and offbeat beach read. A
s a whimsical break from darker crime novels, this delightful and intelligently written mystery, filled with engaging characters and surprising twists, will surely leave readers craving more from this promising series.
5. The Kind Worth Saving by Peter Swanson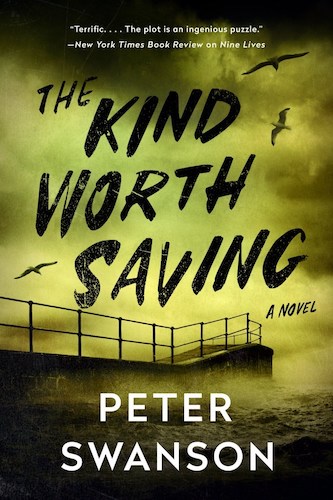 305 pages, Hardcover
Published March 7, 2023 by William Morrow & Company
"The Kind Worth Saving" by Peter Swanson is a deliciously twisty, fast-paced sequel that plunges private investigator Henry Kimball into a tangled web of infidelity, murder, and deceit.
With the cunning Lily Kintner by his side, Kimball is lured into a devious game by Joan, a figure from his past, and soon finds himself entwined in a chilling mystery.
As a beach read, this fascinating thriller will have you on the edge of your seat, eagerly flipping pages to uncover the truth hidden among the layers of manipulation and dark secrets. Swanson's flawed yet fascinating characters and seamless narrative style will make it hard to put down, and you'll be rooting for your favorites as they navigate the murky waters of their own twisted lives.
My verdict: For an enthralling and suspenseful mystery that will keep you guessing till the very end, look no further than "The Kind Worth Saving."
6. All Good People Here by Ashley Flowers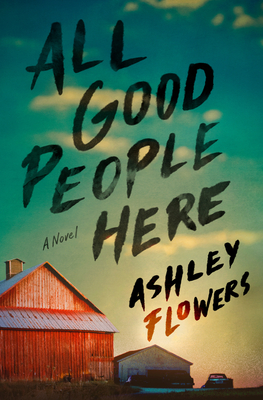 312 pages, Hardcover
First published August 16, 2022
"All Good People Here" by Ashley Flowers, host of the #1 true crime podcast "Crime Junkie," is an edge-of-your-seat mystery novel set in Wakarusa, Indiana.
Protagonist Margot Davies, now a big-city journalist, returns to her hometown and becomes obsessed with the unsolved murder of her childhood neighbor, January Jacobs, and the recent disappearance of another girl, Natalie Clark. This gripping tale will have you second-guessing every character, as everyone in Wakarusa seems to be hiding something.
As a mystery beach read, this book delivers on all fronts – a thrilling plot, unexpected twists, and captivating characters. The author expertly weaves the story, keeping you guessing until the very end, with surprises that will leave you breathless. In my opinion, "All Good People Here" is a must-read for any true crime fan or anyone looking for an immersive and spine-chilling mystery.
So, grab a copy, sink your toes into the sand, and prepare to be utterly absorbed in this tale of secrets and suspense.
7. The Maid by Nita Prose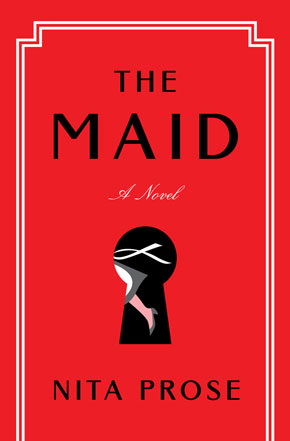 304 pages, Hardcover
First published January 4, 2022
Get ready for a delightful and captivating mystery beach read with "The Maid" by Nita Prose!
This exceptional novel features the unique and quirky Molly Gray, a 25-year-old hotel maid with poor social skills and an obsessive love for cleaning. In a rollercoaster of a story, Molly finds herself entangled in a web of deception after discovering the body of the wealthy and infamous Charles Black in his hotel room, quickly becoming the prime suspect.
Goodreads.com Winner for Best Mystery & Thriller (2022)
This heartwarming and riveting combination of cozy mystery, dark comedy, and thriller is perfect for fans of Clue-like, locked-room mysteries. Molly's journey is an enchanting exploration of what it means to be different while solving a crime through the power of the human heart.
In my opinion, this novel is an absolute must-read for anyone seeking an entertaining and unputdownable mystery with a brilliant, endearing protagonist.
8. So Shall You Reap by Donna Leon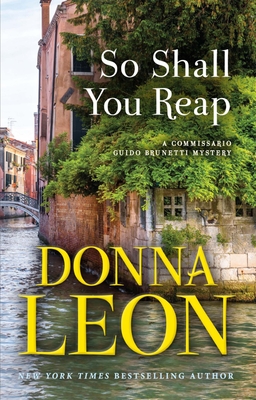 320 pages, Hardcover
Published March 14, 2023 by Atlantic Monthly Press
Dive into the captivating world of Venice with "So Shall You Reap," the thirty-second installment of Donna Leon's bestselling Commissario Brunetti series. This engaging mystery beach read will transport you to the atmospheric canals and winding streets of Italy, where Commissario Guido Brunetti investigates the murder of an undocumented Sri Lankan immigrant.
With a backdrop of tantalizing pecorino tastings, impending retirements, and the complexities of everyday life, Brunetti patiently pieces together a seemingly unrelated puzzle of names and information. As the story unfolds, he stumbles upon connections to his own past, Italian politics, and history, making for an enthralling and thought-provoking read.
In my opinion, "So Shall You Reap" is an excellent dose of Italian crime fiction that skillfully combines rich descriptive prose and an intricate plot. Leon's ability to effortlessly convey the setting and bring her characters to life is truly commendable. The novel's exploration of themes like lost ideals, the errors of youth, and the importance of understanding others adds depth to the mystery, making it a must-read for those seeking an intelligent and compelling beach read.
9. A Most Intriguing Lady by Sarah Ferguson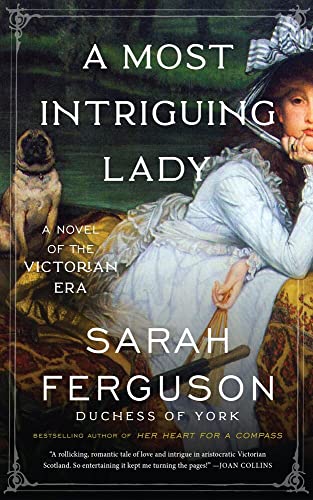 368 pages, Hardcover
Published March 7, 2023 by Avon
Dive into the enchanting world of Victorian London with "A Most Discerning Lady" by Sarah Ferguson, the Duchess of York.
This romantic, pacy, and fun historical saga is an ideal mystery beach read, following the journey of Lady Mary Montagu Douglas Scott, the overlooked daughter of the Duke and Duchess of Buccleuch.
Lady Mary defies the expectations of her high society upbringing by moonlighting as an amateur sleuth, solving crimes that plague the elite. Her keen observational skills and determination to prove her worth make her the perfect detective. In her pursuit of independence, Lady Mary crosses paths with the dashing Colonel Walter Trefusis, a war veteran with a secret life in British Intelligence.
Their undeniable chemistry leads them to form a thrilling alliance as they unravel a series of audacious crimes and navigate their passionate on-off romance.
I think "A Most Discerning Lady" is a captivating read that effortlessly weaves rich historical details with an exciting plot and endearing characters.
10. The Cartel by Don Winslow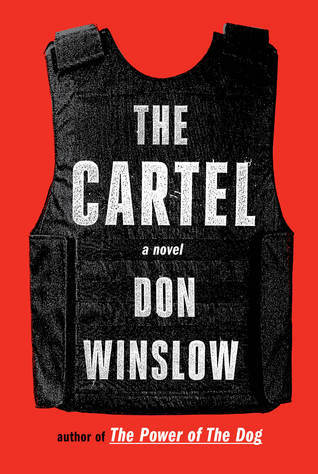 616 pages, Hardcover
First published May 22, 2015
Immerse yourself in the true-to-life tale of "The Cartel" by Don Winslow, an ideal mystery beach read that masterfully tells a story of power, corruption, revenge, and justice amidst the Mexican-American drug wars.
This epic novel spans a decade, chronicling the relentless pursuit of DEA agent Art Keller as he battles his former friend and now arch-nemesis, Adán Barrera, the head of El Federación, the world's most powerful cartel.
Read also: Best Beach Reads for Men
Winslow's storytelling prowess shines as he delves into the complexities of a friendship turned sour, blurring the lines between hero and villain.
The novel follows Keller and Barrera's ruthless game of cat and mouse across Mexico, Washington, Berlin, and Barcelona, capturing the viciousness and unprecedented scale of Mexico's drug war as cartels vie for power.
This is the story of how that power shifted and Mexico became the driver in the drug business. The books are well researched and so compelling they are hard to put down. I highly recommend them.

David Putnam
See on Amazon | See on Goodreads
11. The Paris Apartment by Lucy Foley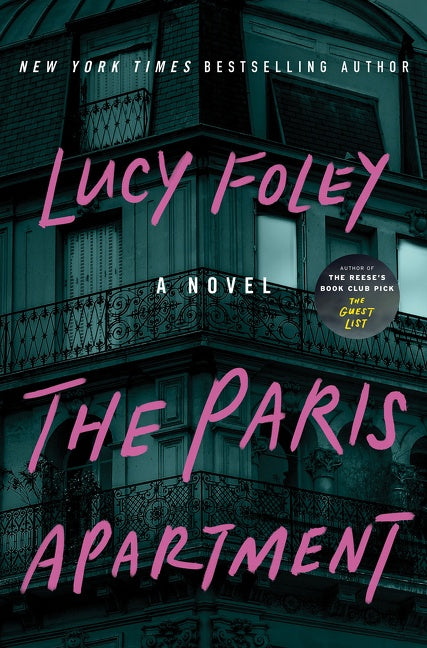 360 pages, Hardcover
Published February 22, 2022 by William Morrow
I overall really enjoyed this book. This type of reading is always about escaping and keeping you hooked. It was a very solid, fast-paced, and enjoyable novel.
With the murder mysteries in the Paris Apartment book, you get what you paid for: a dead person, an investigation with opportunity to form your own theories that could make or break your life saving bet; then a big reveal at the end which usually unravels those predictions nine times out of ten!
What more do you want?
12. Remarkably Bright Creatures by Shelby Van Pelt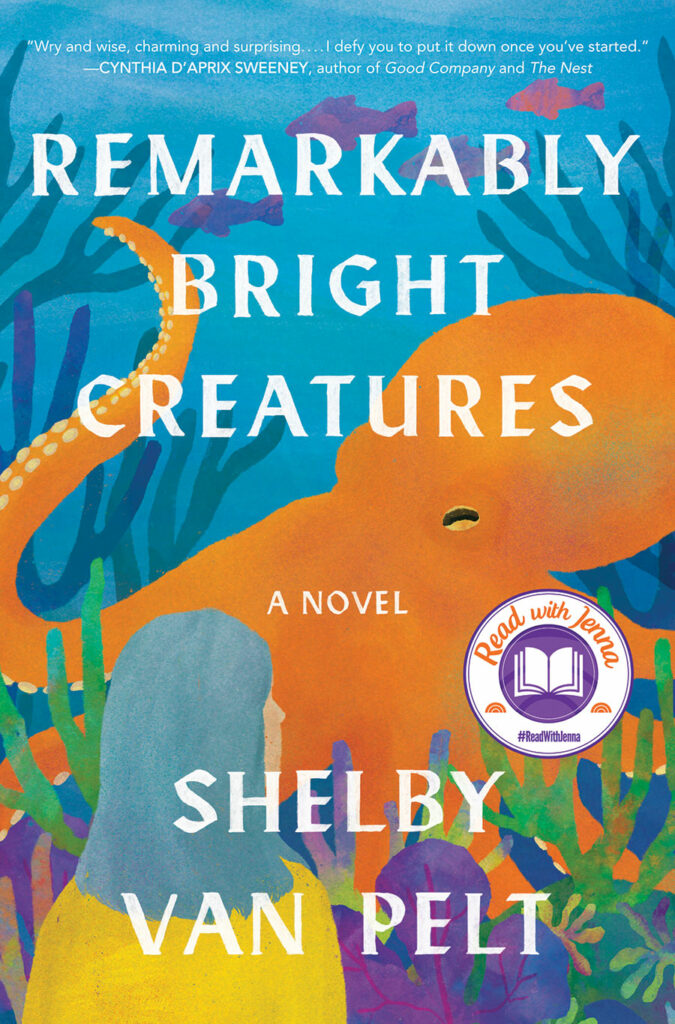 368 pages, Hardcover
Published May 3, 2022 by Ecco
Dive into the charming, witty, and heartwarming world of "Remarkably Bright Creatures" by Shelby Van Pelt, a delightful mystery beach read that will captivate fans of A Man Called Ove. This enchanting tale follows Tova Sullivan, a widow working the night shift at the Sowell Bay Aquarium, who forms an unlikely friendship with Marcellus, a curmudgeonly giant Pacific octopus.
As Tova grapples with the mysterious disappearance of her son Erik thirty years ago, Marcellus embarks on a mission to uncover the truth behind that fateful night. Van Pelt's debut novel is a testament to the power of friendship, hope, and reckoning with the past, offering readers a unique and heartening story that will leave them entranced.
In my opinion, "Remarkably Bright Creatures" is a refreshingly creative and engaging read that will delight beachgoers with its blend of humor, warmth, and captivating storytelling. The novel's stunning cover is just the beginning of the enchantment that awaits within its pages. With its lovable characters and a plot that keeps you turning pages, this delightful gem of a book is perfect for those seeking an intelligent yet accessible literary escape.
So, pack your beach bag and prepare to be swept away by the extraordinary world of "Remarkably Bright Creatures," where the unlikely alliance between a grieving widow and a brilliant octopus will tug at your heartstrings and leave you yearning for more. This charming mystery will prove to be an irresistible addition to your beach reading list, offering a touching exploration of friendship, loss, and the power of hope.
13. A World of Curiosities by Louise Penny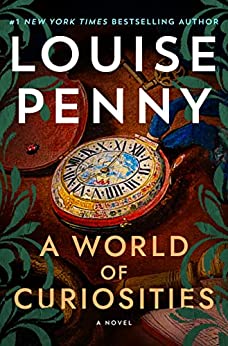 390 pages, Hardcover
First published November 29, 2022
Captivating and intricate world of "A World of Curiosities" is the eighteenth installment in Louise Penny's beloved Chief Inspector Armand Gamache series.
As spring breathes life back into Three Pines, Gamache and Jean-Guy Beauvoir are confronted with the reemergence of a tragic case from their past, involving two siblings whose mother was brutally murdered.
This enthralling mystery beach read will keep you spellbound with its masterful storytelling and exploration of themes like misogyny, nature vs. nurture, art history, and the long-lasting effects of abuse.
With its web of puzzles and hidden messages, "A World of Curiosities" promises a thrilling adventure that unearths long-buried secrets, drawing you deeper into the lives of the characters and the heart of Three Pines.
This post might include some affiliate links. If you make a purchase through these links, I may earn a small commission at no additional cost to you. I appreciate it when you use my links to make purchases.