19 Best Places to Visit in Spain for First-Timers
Nadia Podrabinek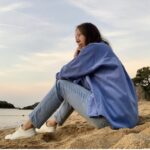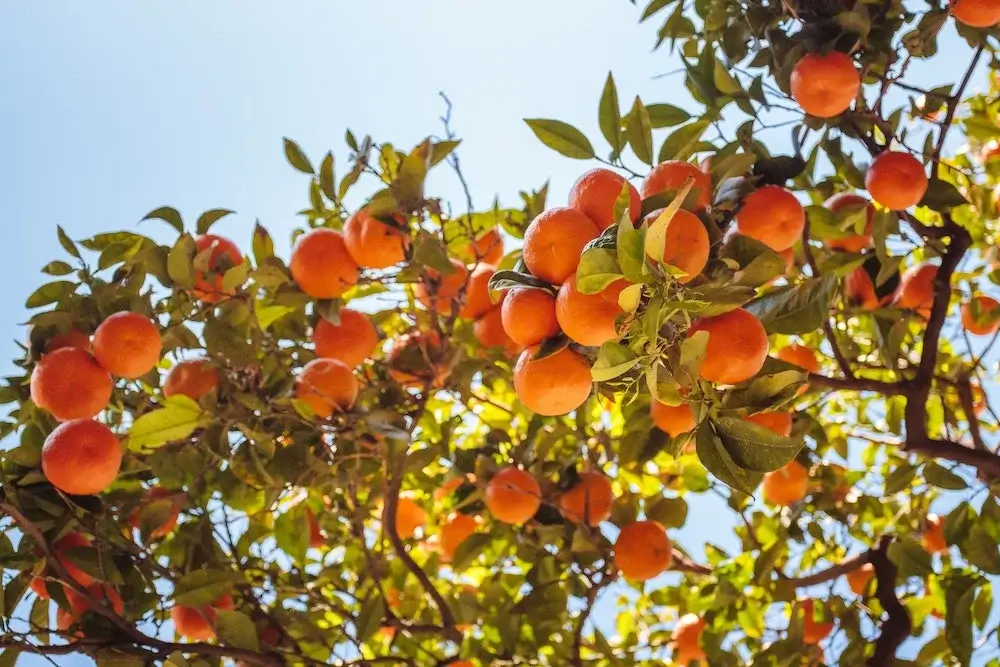 Are you planning your first visit to Spain? Today, I will help you sort out the confusion with a list of the 19 best places to visit in Spain for first timers.
---
Key takeaways
See Barcelona, Madrid, Sevilla, and Granada to make the most out of your first trip.
For the shorter visit, choose either Madrid or Barcelona.
Avoid coming to Spain in the middle of summer as it gets quite hot.
Don't forget about other things Spain has to offer: incredible food, wine, and friendly people (especially in the South).
---
First off, I would like to show a short video of Granada, Spain. This is the essence of what amazes me in this beautiful country – the views, the history, and the ambiance. I shot this near Alhambra palace, at the San Nicolas viewpoint.
Now let's proceed with the best places to see if you are first time in Spain (and I really struggled with picking them!):
1. Museo Nacional del Prado, Madrid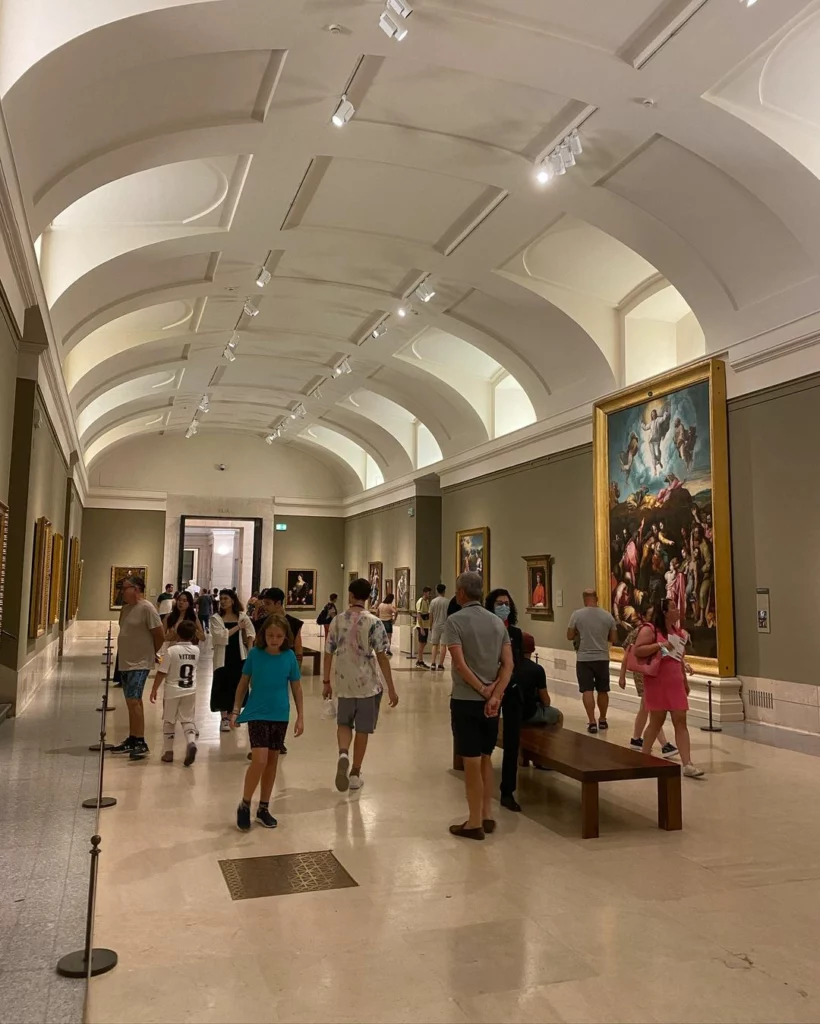 Suppose there was a museum that you wanted to visit in Spain. In that case, it is the Museo Nacional del Prado in Madrid.
This world-class monument is home to over 8,000 drawings, 7,500 paintings, 4,700 prints, and 1,000 sculptures. Among this vast assortment are hundreds of masterpieces that are no less striking than the most famous artwork in Paris' Louvre Museum.
A word of warning, though, one visit will not be enough for first-timers to see everything this museum has to offer. It has more than 100 rooms and a contemporary extension building with dozens of galleries to discover.
Next to the Prado Museum, you will find the Royal Botanical Garden. It is a gorgeous spot to relax after a busy day at the museum, with various pathways, greenhouses, sculptures, and benches to enjoy.
If you don't have your fill of art and museums, you can also drop by the Museum of Natural History inside the garden.
2. Basílica de la Sagrada Família, Barcelona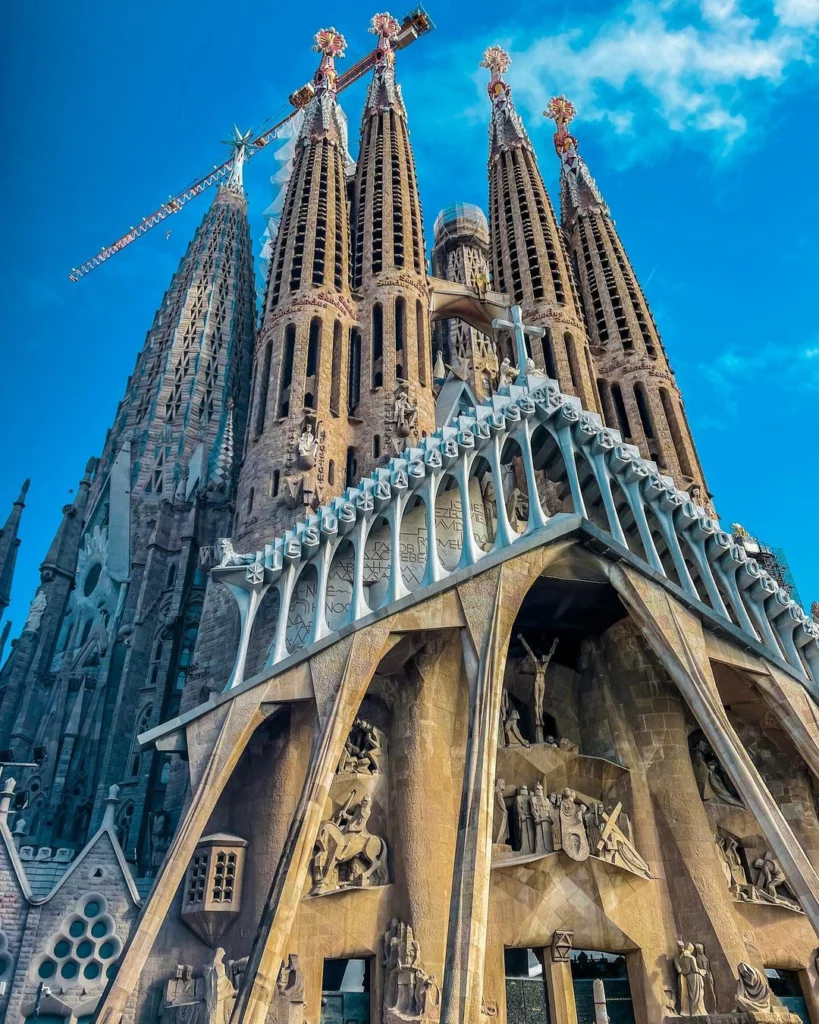 In the northern part of Barcelona stands the Basílica de la Sagrada Família, a must-see monument for first-timers in Spain. One glance at this extravagant building with its 18 spindly towers, and you will know why.
A UNESCO World Heritage Site, this unconventional church will capture your admiration with Its dominating presence and soaring height.
The design of this church was started back in 1883 by Antoni Gaudí, who never saw it through. His plans were the base of further designs of the building, and it wasn't until 2010 that they finished the central hub. The entire construction is estimated to be completed by 2026, but you can still visit and get your breath taken away.
You are in for a jaw-dropping tour, from the lavish exterior to the awe-inspiring interior of this sacred place with all the dazzling ceilings, artworks, and windows. In the words of Gaudi, this church is "a work that is in the hands of God and the will of the people".
If you are going to Spain for the first time, it is a #1 spot in Barcelona.
Read also: What to do in Barcelona for the first time
3. Parte Vieja, San Sebastián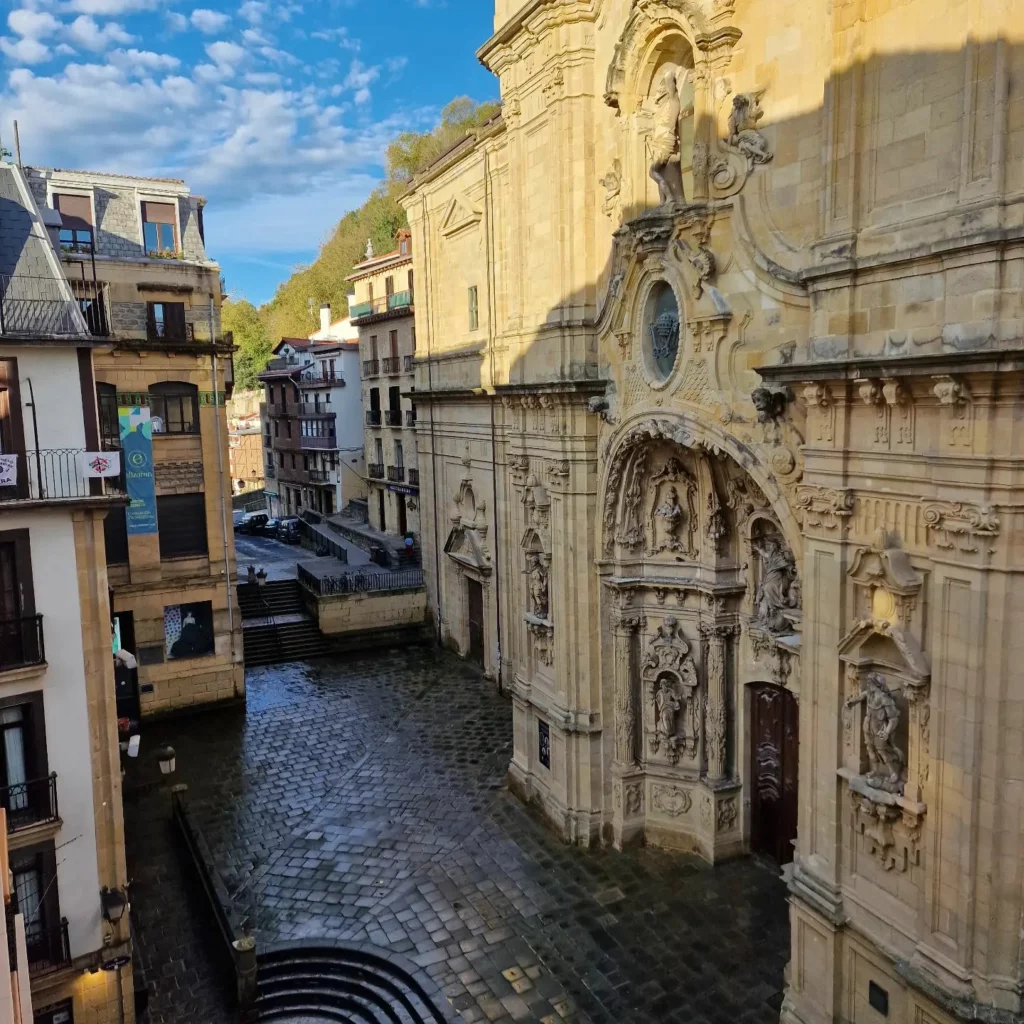 The Parte Vieja (or Old Town) in San Sebastián lies between the Alameda del Boulevard and the base of Monte Urgull.
As a first-timer in Spain, exploring this bustling area s a must-do activity. You will see the arcaded Plaza de la Constitución, the Neoclassical municipal library, and the Mercado de la Bretxa food stalls.
While you are there, you should also head to the Iglesia de San Vicente, a stunning Gothic church that is also the oldest in San Sebastián.
4. Alhambra, Granada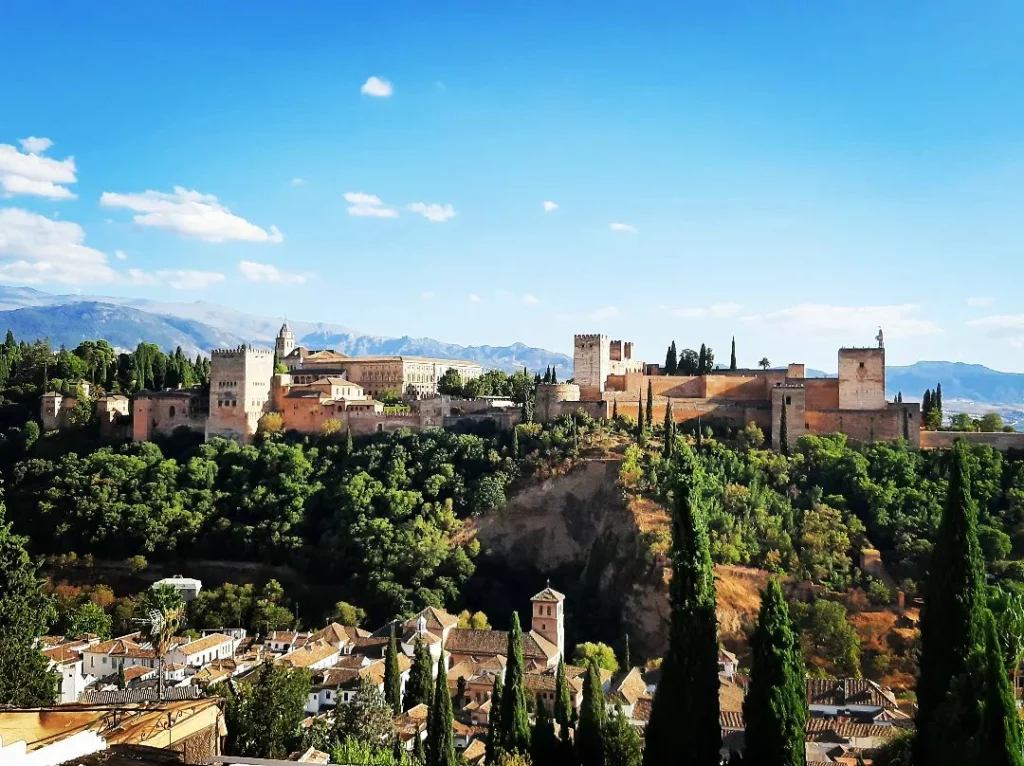 Your first time in Spain should include a visit to Granada's Alhambra. This UNESCO-listed World Heritage site sits on a hilltop with the mesmerizing Sierra Nevada Mountains as a background.
This palace is one of the world's most famous Islamic monuments and one of the best-preserved pieces of Islamic history. It is a terrific destination for exploring some of the finest architectural aspects of a foreign culture.
5. Palau de la Música Catalana, Barcelona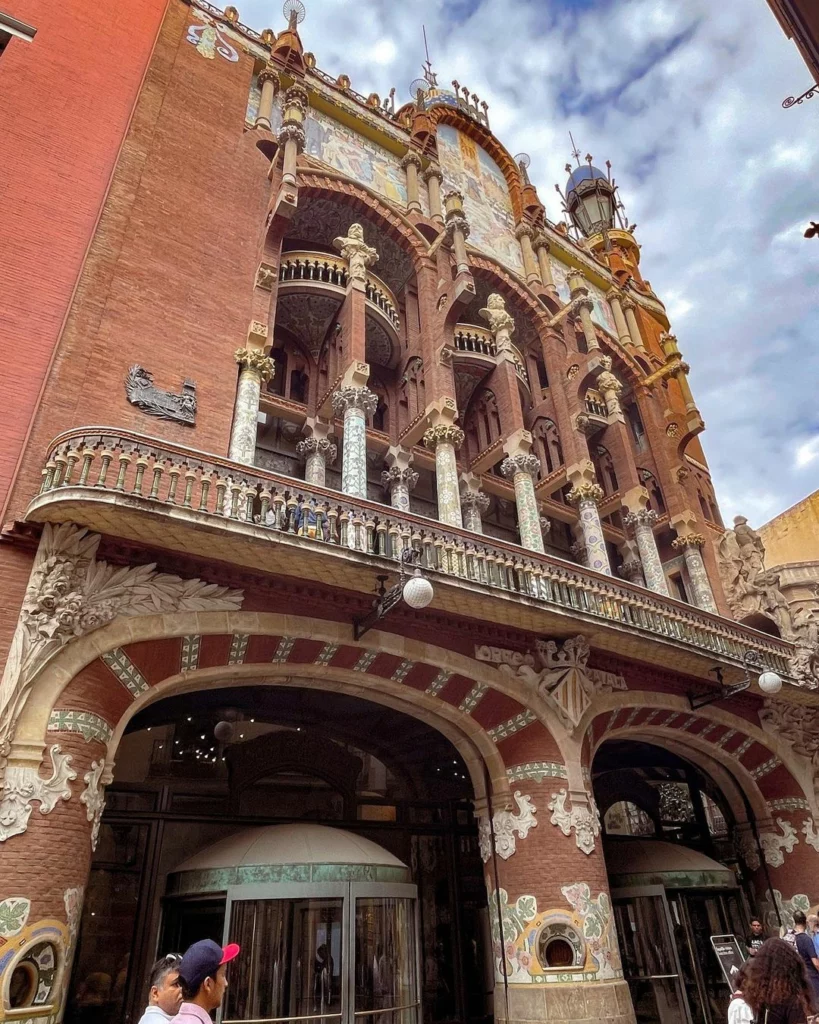 The Palau de la Música Catalana (Palace of Catalan Music) is a dream destination for music, architecture, and history lovers.
The palace was originally the concert hall for the choral society Orfeó Català.
This UNESCO World Heritage Site shows an elegant facade of splendid ironwork, elaborate mosaics, and sculptural elements.
Inside the palace is the Concert Auditorium with Art Nouveau decorations using floral patterns and fruit ornaments. The ceiling and walls of the auditorium are equally impressive, with unique stained glass artwork.
During the day, the auditorium is fully illuminated by natural light, unlike any other European hall. Its seating capacity is almost 2,150 people, but you can skip concerts to tour the palace's interior.
6. Gran Via and Fuente de Cibeles, Madrid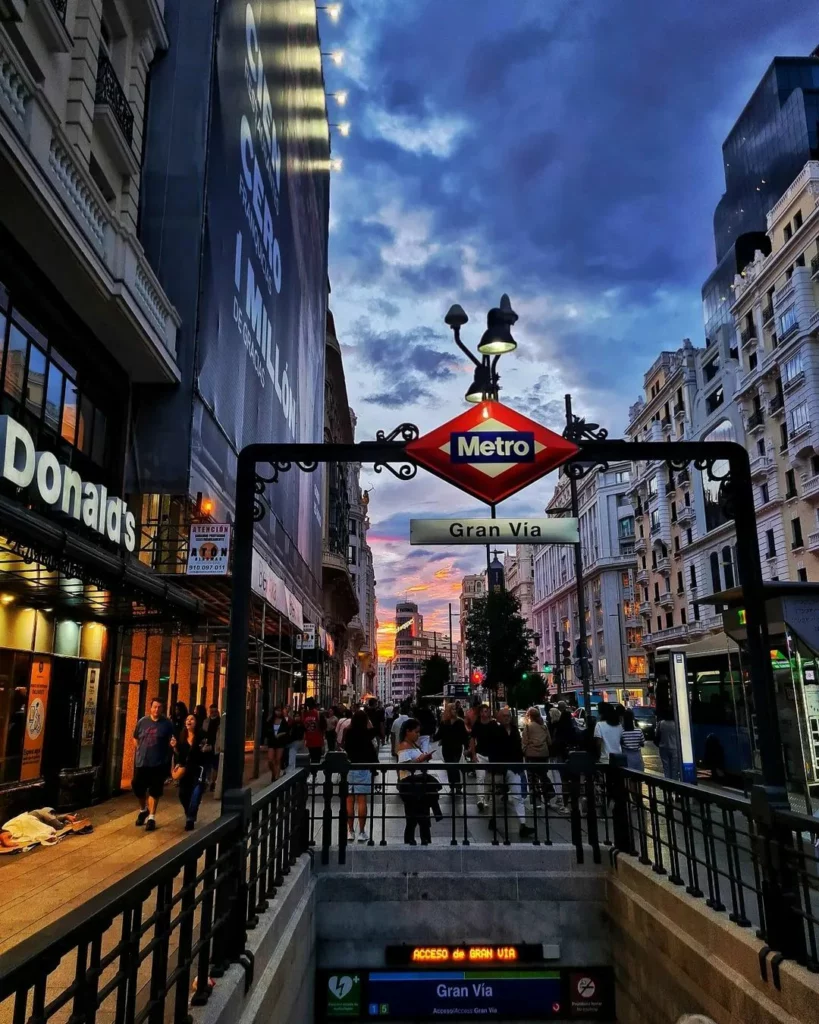 If it is your first (or 100th!) time in Madrid, you must visit Gran Vía before leaving the city. This super popular shopping street will entertain you even if you are not into shopping with its many theaters, restaurants, and hotels.
Nearby, you will find Cybele's Fountain, known there as "Fuente de Cibeles," which was built by Roberto Michel and Francisco Gutiérrez in 1782. It is an iconic spot in Madrid that carries a statue of the Roman Goddess Cybele riding a chariot drawn by two lions.
7. Parque del Retiro and Palacio de Cristal, Madrid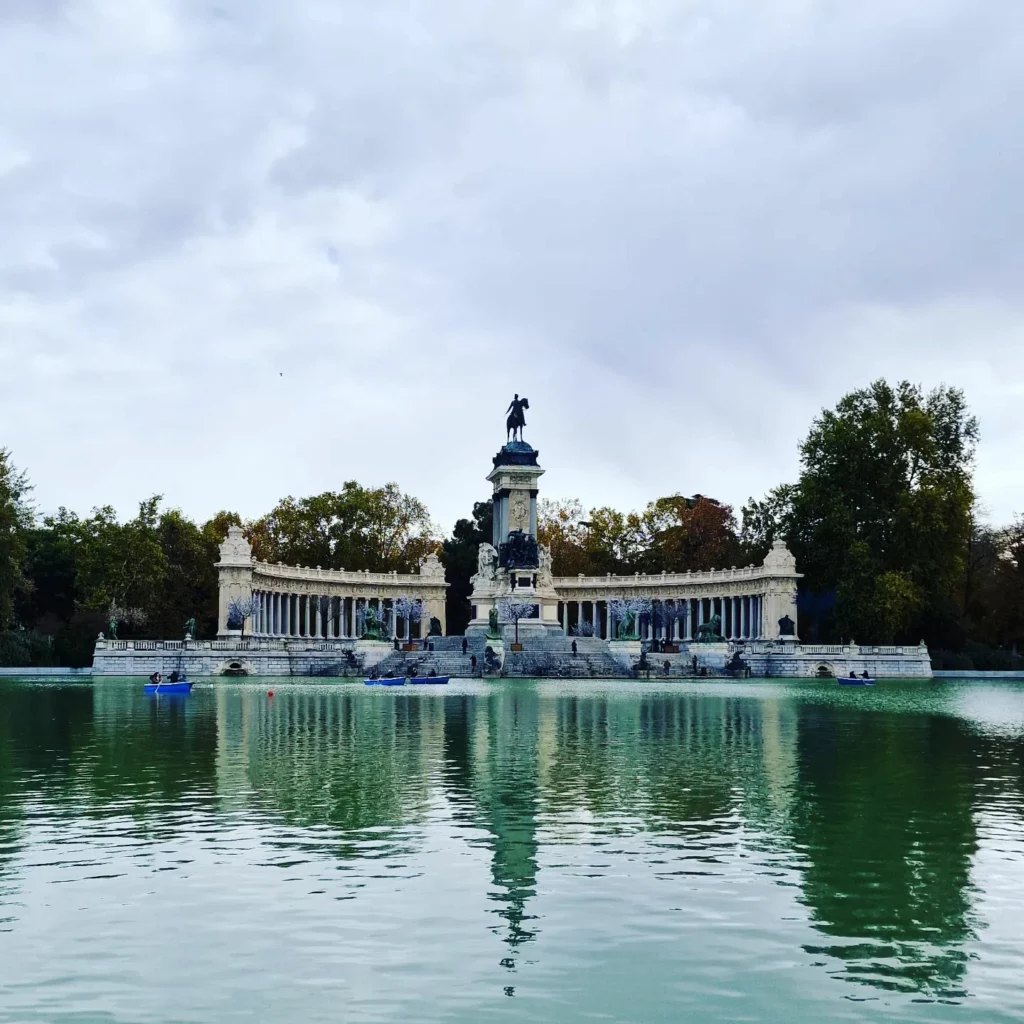 The Parque del Retiro (Buen Retiro Park) and the Crystal Palace (Palacio de Cristal) in Madrid are another must-see combo for first-timers in Madrid.
The 17th-century Retiro park is pretty much an oasis in the heart of the city, with lush landscaping that extends over an area of more than 125 hectares and uses more than 15,000 trees to shade its paths.
Once you reach the pond in the center of the park, you can take different routes to see the Andalusian-inspired Jardines de Cecilio Rodríguez, the Rose Garden, and the French Jardín de Don Cecilio.
You should notice the Crystal Palace, located in the middle of the park. This 72-feet-high palace is shaped like a Greek cross and made almost entirely out of glass and iron with a brick base and ceramic detailing.
8. Park Güell, Barcelona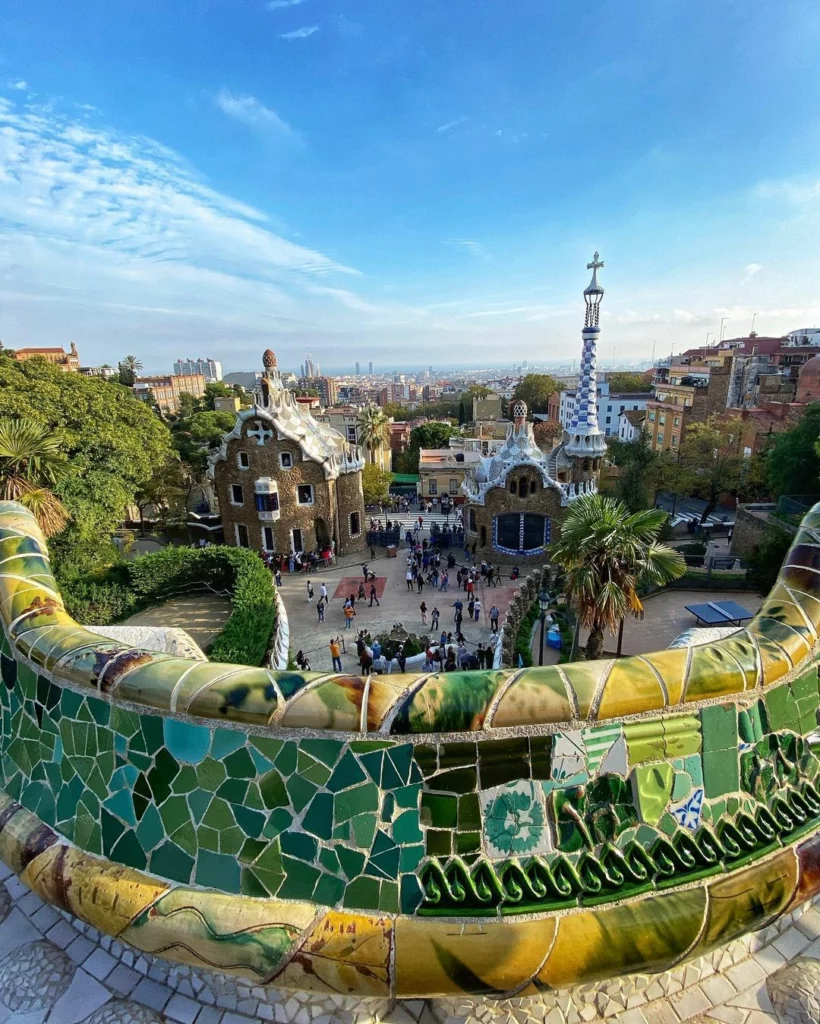 Another architectural masterpiece by Antoni Gaudi that you don't want to miss during your first visit to Barcelona is Park Güell.
This UNESCO World Heritage Site was created in the early 1900s and stretches over 19 hectares. Out of this area, 12 acres are dedicated to surreal-looking landscaped gardens, whereas 8 acres are home to pristine woodlands consisting of olive groves and pine trees.
The rest of the park offers colorful and cheerful structures such as fountains, grottoes, viaducts, winding staircases, semi-closed conversation seats, and a colonnaded hall. You can see vibrant ceramic mosaics decorating these structures.
If you're heading to Park Güell, I really recommend packing some food and drinks to enjoy the picnic spots. Also, don't forget to stop by the terrace for exquisite panoramic views of the city and the sea.
9. Barcelona Cathedral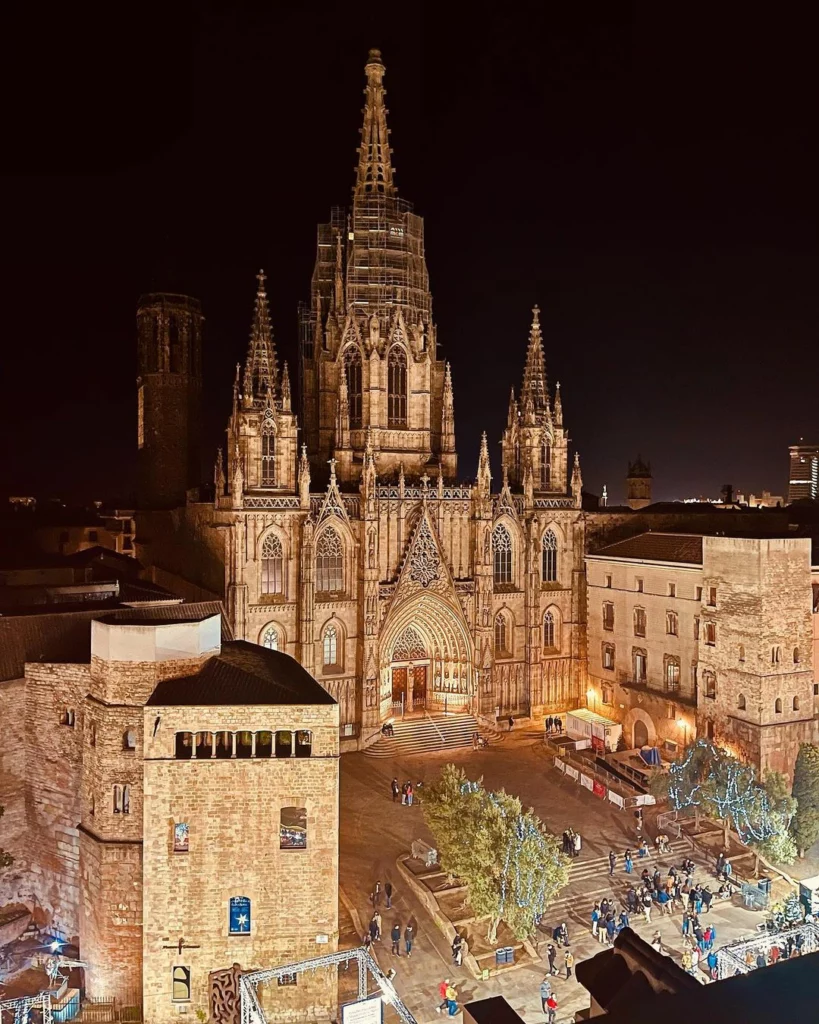 The Cathedral of Barcelona (also called the Cathedral of the Holy Cross and Saint Eulalia) lies in Barcelona's Gothic Quarter (Barri Gòtic). It is a medieval cathedral representing the peak of Catalan Gothic architecture.
Inside the church, you can enjoy a wide selection of marvelous artworks, such as Bernat Martorell's Altarpiece of the Transfiguration and a jewel-encrusted, gilded monstrance.
The Cathedral is also home to an abbey with a pond where 13 alive geese reside. These birds are a symbol of the martyrdom of Saint Eulalia.
Additionally, there's a museum connected to the Cathedral where a selection of priceless medieval paintings, such as Bartolomé Bermejo's La Pieta, is displayed.
If you want to, you can even attend a mass at the Cathedral, held multiple times a day in Catalan or Spanish.
10. Monte Urgull and Monte Ulía, San Sebastián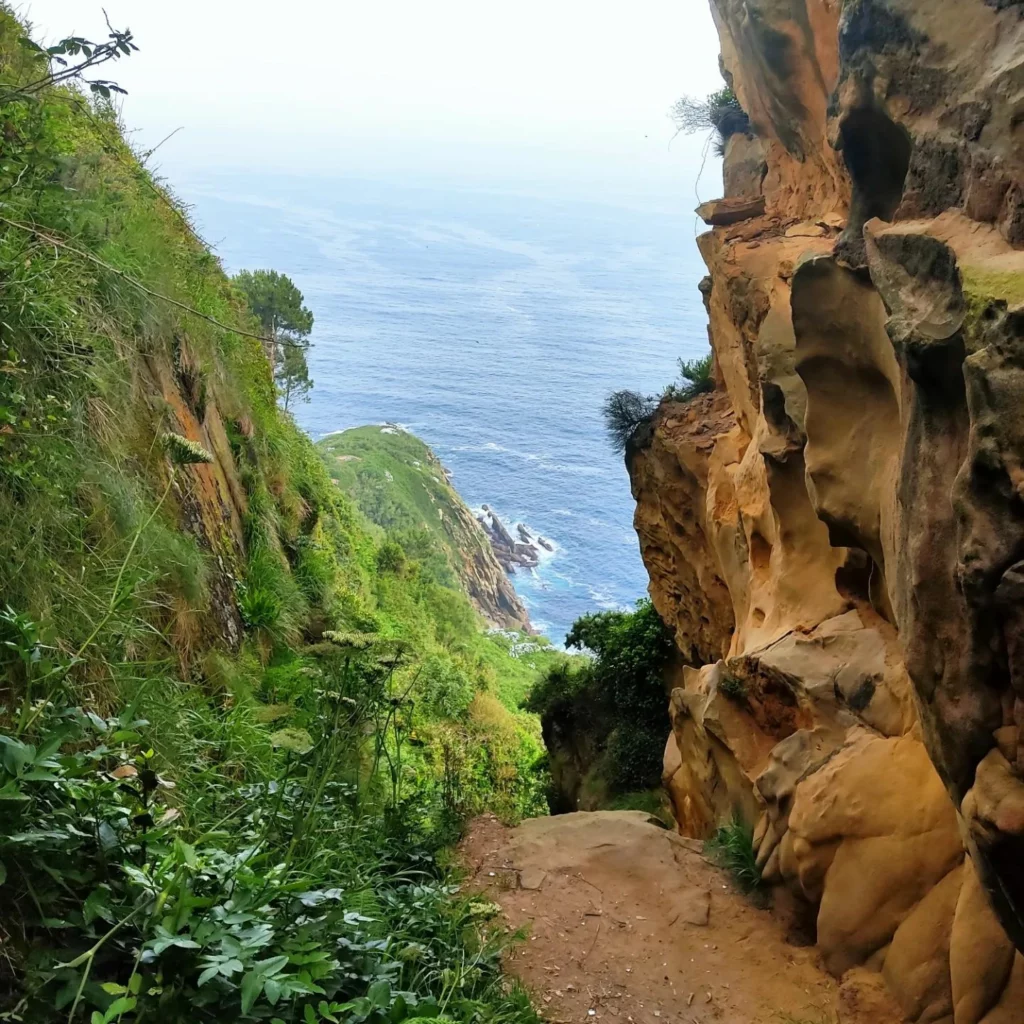 Combining nature walks and historic sites, Monte Urgull and Monte Ulía are great destinations for first-timers in San Sebastián.
You will start your promenade (Paseo Nuevo) from the aquarium. The route will take you across the entire Monte Urgull, with the 12th-century fortress Castillo de la Mota at its heart.
As you walk, you will enjoy marvelous views of the Cantabrian Sea, La Concha Bay, and the Urumea River shoreline.
The promenade will take you to Monte Ulía beyond the Zurriola bridge. You will find Ulía Park with its beautiful natural grounds for hiking and picnicking there.
This promenade is particularly impressive as vacation vibes flood the place during the summer.
11. Cathedral of Sevilla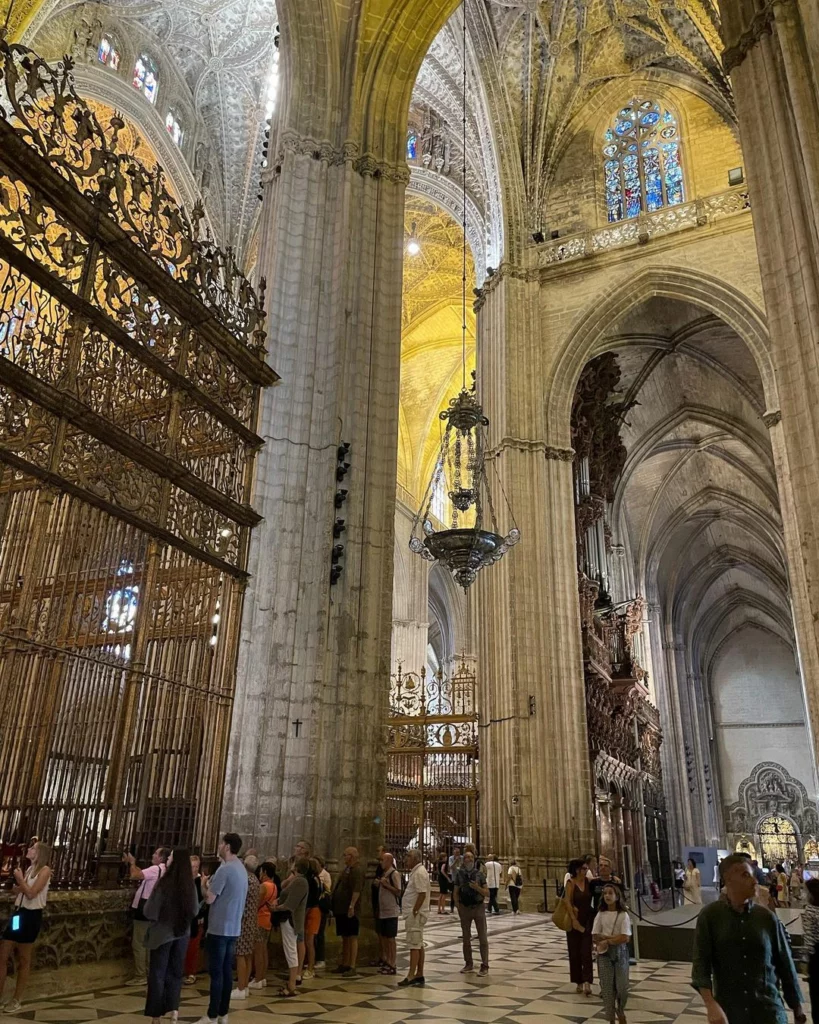 In Sevilla, the Catedral de Sevilla is a sight to behold with a long-lasting impression on travelers.
It is the largest Gothic Cathedral in the world, built between 1402 and 1506. The scale of the Cathedral's structures and abundance of artifacts will surely leave you stunned.
12. Real Alcázar de Sevilla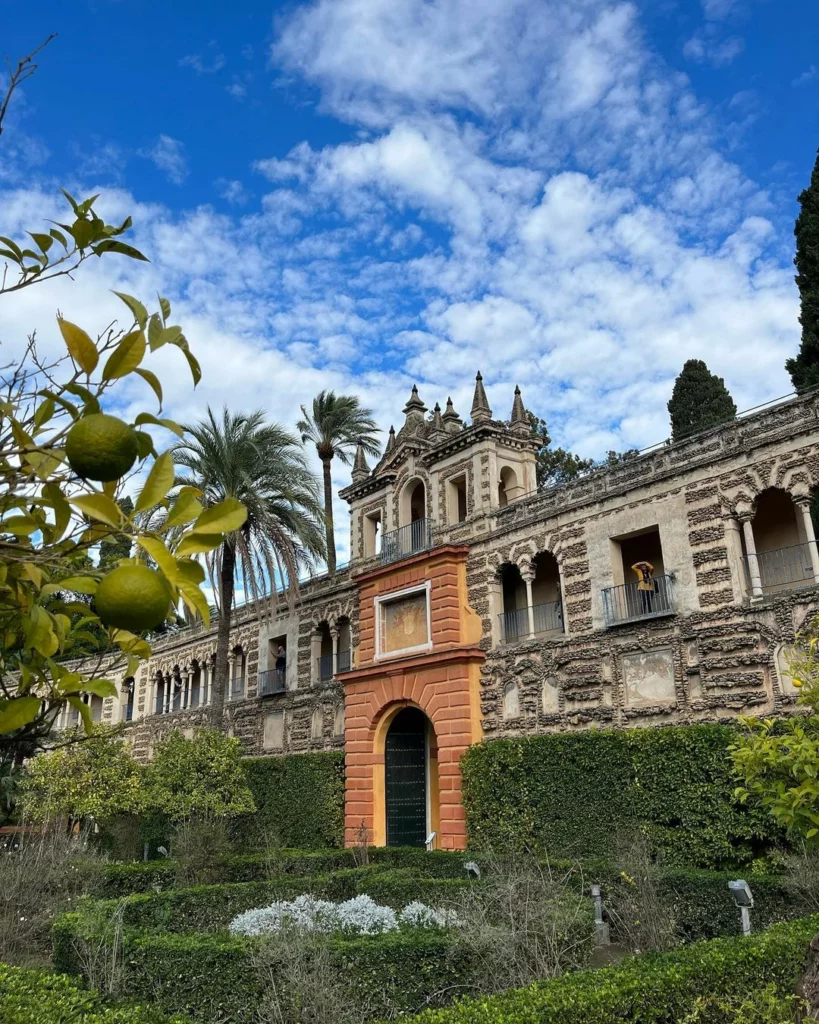 Another must-see UNESCO World Heritage Site in Sevilla is the Real Alcázar. It is an exotic and fascinating history piece that will inspire you to see more of Spain.
Constructed in the 10th century and expanded by various rulers, this palace has an interior genuinely fit for royalty.
The Islamic and Christian elements combine to create beauty, topped by an elegant courtyard, a spectacular throne room, an exquisite Chapter House, magnificent gardens, and much more.
13. Albaicín and Mirador de San Nicolas, Granada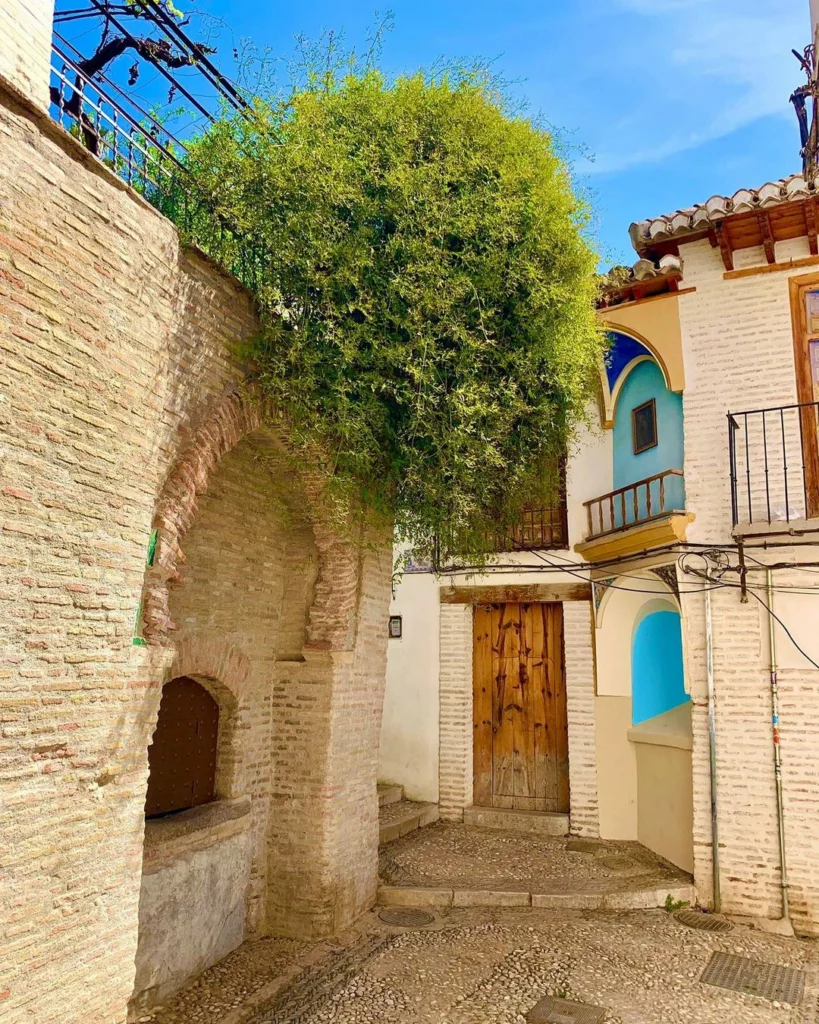 While visiting Alhambra in Granada, I recommend also seeing the Albaicín neighborhood.
It is another UNESCO-listed World Heritage site with plenty of Arabic-origin remembrances to discover. The narrow streets and attractive whitewashed houses form a picturesque town setting.
Out of all the great viewpoints of Albaicín, be sure to drop by the Mirador of San Nicolas for a panoramic scene featuring the Church of San Nicolas, the Alhambra Palace, and the Sierra Nevada Mountains.
14. Santiago Bernabéu stadium, Madrid
In addition to art, nature, history, architecture, and food, Spain is also a top destination for sports enthusiasts. If you are a football (soccer) fan visiting Madrid, you will probably want to check out the Santiago Bernabéu stadium.
Named after the club's legendary player, this stadium belongs to Real Madrid, the city's home team. It is also one of the most popular sports museums across the world.
Tours of the Santiago Bernabéu stadium will take you through the club's highlights and the massive building. You will get access to the Real Madrid C.F. Museum, with dozens of trophies and artifacts on display, and enjoy panoramic views of the stadium.
You can also attend audio-visual exhibitions to experience an in-depth look at the stadium's development since its establishment and relive key milestones from 1947 to today.
15. La Barceloneta, Barcelona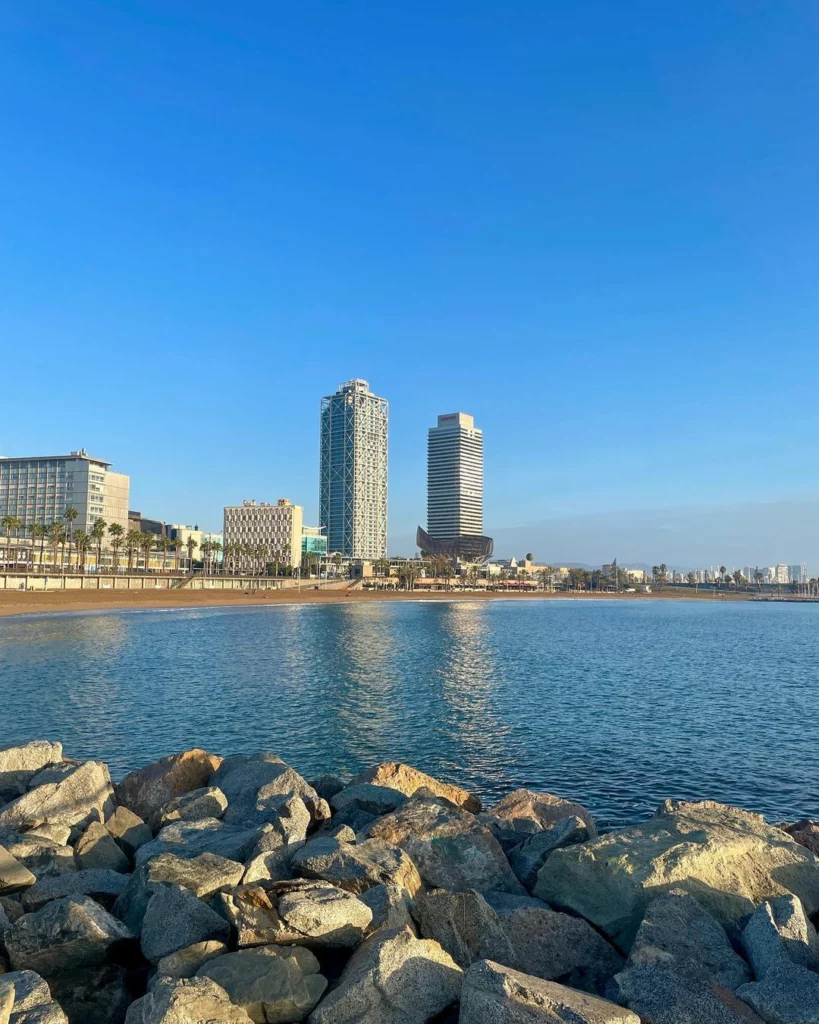 Suppose you are a fan of sea-oriented adventures. In that case, your first time in Spain, especially Barcelona, should include a trip to La Barceloneta. Currently a seaside neighborhood, La Barceloneta was a fishing village back in the day.
It borders Sant Sebastià Beach, where you can get a nice tan. The beach area also features many seafood restaurants, snack bars, ice cream stands, lounging spots, and sports spaces — all with fantastic ocean views.
While you are at La Barceloneta, I recommend going on the Port Cable Car ride. It is a beautiful chance to admire the scenery of the marinas, coastline, and port area as you ascend to Montjuic Hill.
16. La Montaña Park and Temple of Debod, Madrid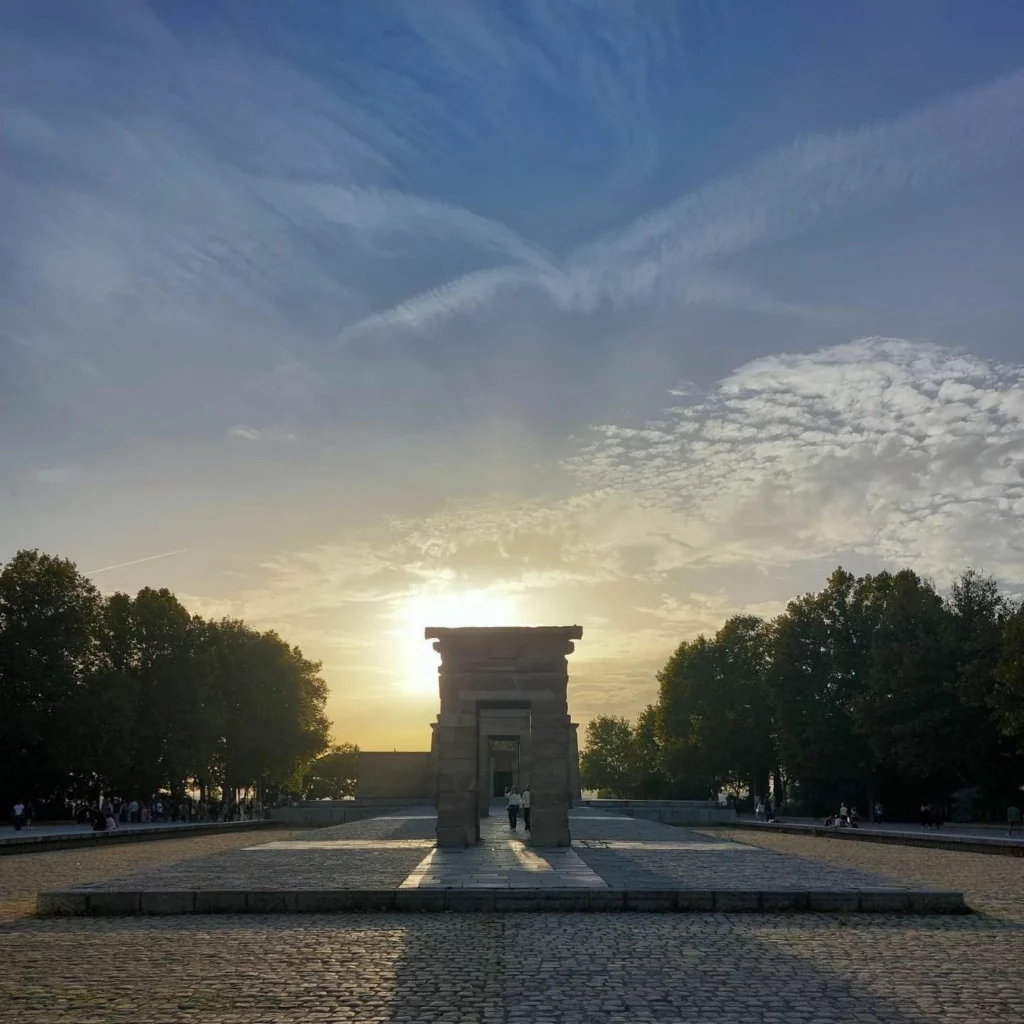 Near the Plaza de España, you will come across Parque de la Montaña. It sits on a hilltop in the Royal Palace district of central Madrid. It is a peaceful park with charming green spaces, benches, pathways, and a lovely view of southern Madrid.
The garden's layout surrounds an ancient Egyptian temple called the Temple of Debod. This magnificent piece of history was a gift to Spain from Egypt in 1968. It was a "thank you" for Spain's efforts in saving the Abu Simbel temples during the construction of the Aswan Dam in Egypt.
The Temple of Debod was built in the 2nd century BC for King Adikhalamani. Yet, you can still see well-preserved original drawings and decorations inside the site today. It was an attribute to Amun and Isis, the Egyptian God and Goddess.
17. Parque de Aiete, San Sebastián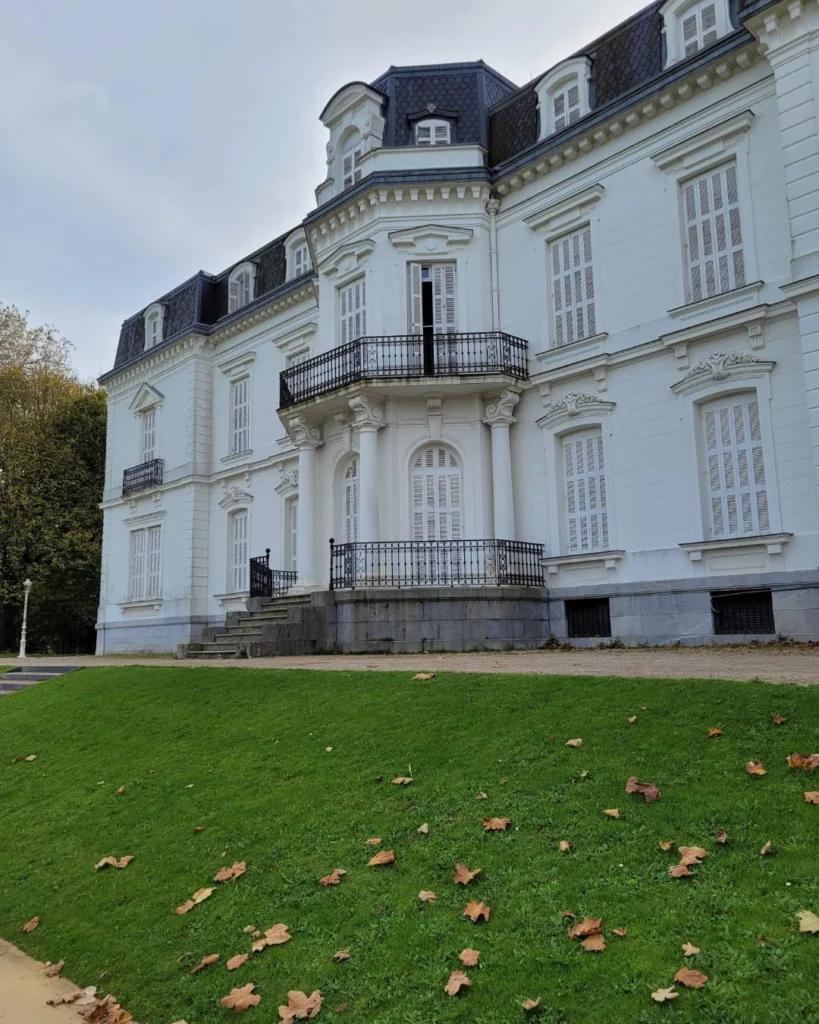 While in San Sebastián, your first visit cannot end without a stroll through the 19th-century Palacio de Aiete. Built for the Bailen's Dukes, this aristocratic palace is now a public park and venue.
The walking trails are a treat to explore with your loved one, especially in spring and summer when flowers bloom. Even with kids or friends, the playground, restaurants, and cafés will keep everyone happy.
18. Cathedral Beach, Galicia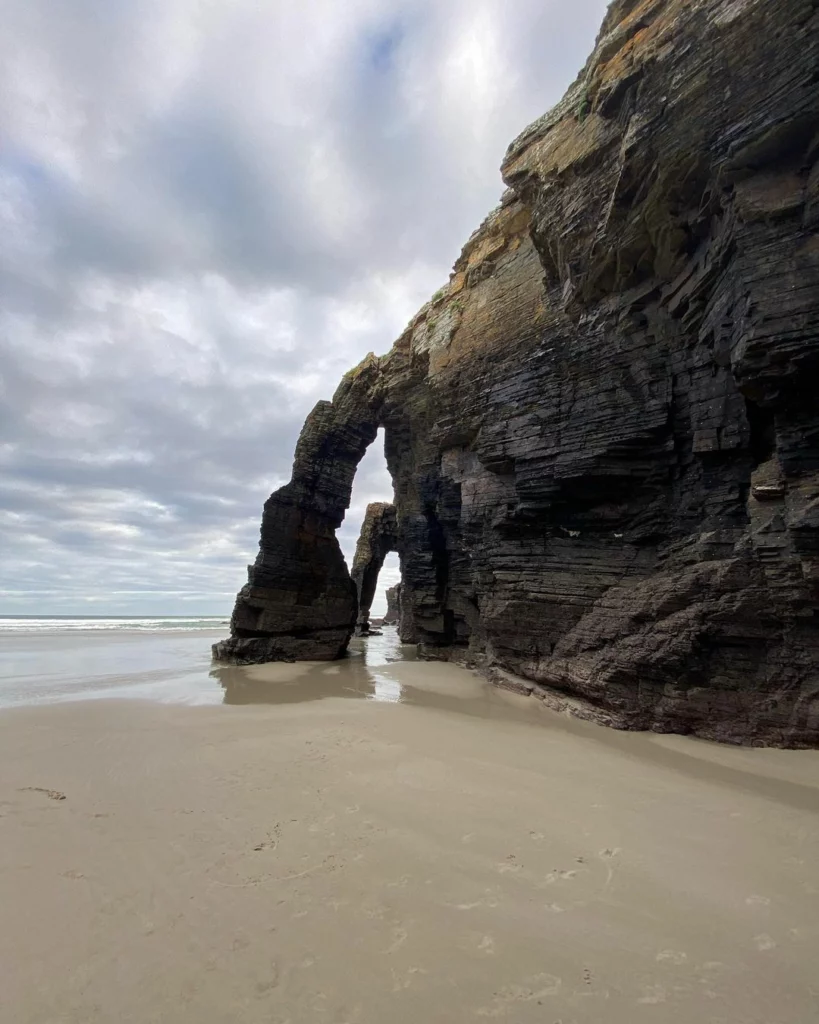 This beach is remarkable for its bizarre rocks and fantastically shaped 30-meter high arches, reminiscent of the ancient temples. An unusual feature of the beach: at high tide, the water covers almost the entire area, leaving only a tiny piece of ​​land. Thanks to this, you can take unusual photos of the site.
Helpful tip To enter the area, you must obtain permission at the official website. While booking, you must specify your passport details and select the desired date.
Read also: The best beaches in Spain
19. La Boqueria Mercat, Barcelona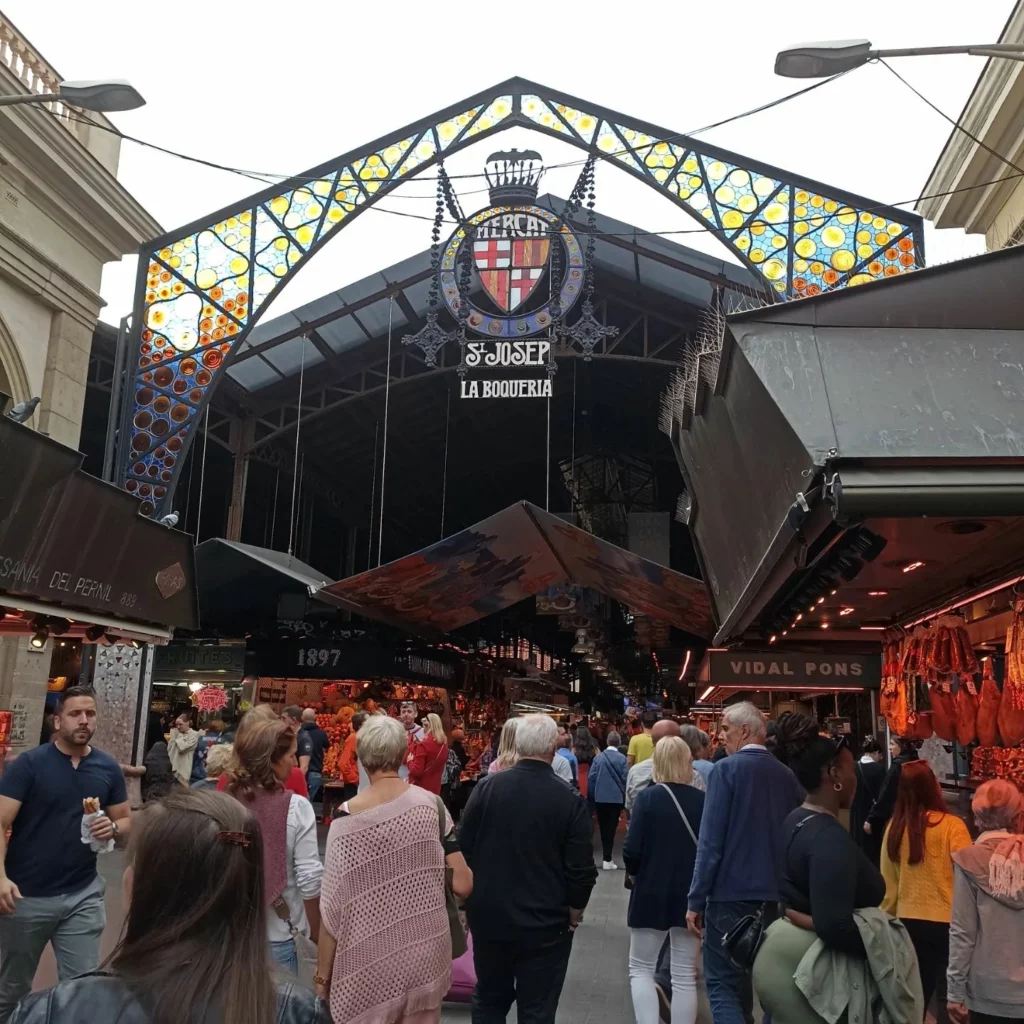 Lastly, only wrap up your first visit to Barcelona if you see the Boqueria Market. This relatively small market has been around since 1836, serving all sorts of local and tourist food shoppers.
The market offers a massive range of colorful foods of just about any authentic food you can imagine. You will find a riot of scents and visuals thanks to the displayed fruits, candied fruits, vegetables, chocolates, sandwiches, jamón, Spanish almonds, savory and sweet pastries, bread, whimsical marzipan shapes, freshly-made smoothies, strings of peppers, bins of olives, and many more!
Remember that this market is often busy as residents visit to pick up ingredients for dinner.
Frequently Asked Questions
First time in Spain: Madrid or Barcelona?
You should definitely come to Barcelona for the variety of options (and the sea!). Madrid offers diverse imperial architecture, astonishing parks, and the best shopping experience in Spain. It takes only 2,5 hours by bullet train from one to another, so you can easily explore both cities and choose your favorite. 
What are the best places to visit for young adults?
See Alhambra in Granada, explore the Monte Urgull and Monte Ulía area in San Sebastián, and step in the Catedral de Sevilla.
What are the best places in Spain to visit when traveling on a budget?
I recommend going on promenades and walking tours to save money. Also, try markets, stalls, and stands for food instead of fine dining restaurants. 
What is the best time to visit Spain? 
I would stay away from July-August as it can get hot everywhere (even in the North of Spain). Other than that, knock yourself out!
Final thoughts
There you have it, the 19 best places to visit in Spain for first-timers. If I were short on time and had to choose, I would have focused on the sites in Madrid and Barcelona as they offer a great variety and value for your time and money.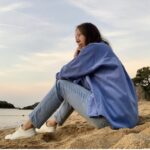 Hello, my name is Nadia.
I usually write about traveling (there are so many places to fit all the lifestyles), relocation (finding a job overseas or moving without losing an income), and living in a foreign country (adapting to a different culture and mentality). Follow me on Twitter, Facebook, Instagram, or LinkedIn!
This post might include some affiliate links. If you make a purchase through these links, I may earn a small commission at no additional cost to you. I appreciate it when you use my links to make purchases.