The Best of Spain: What it is Famous for
Nadia Podrabinek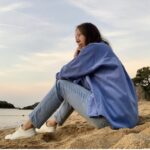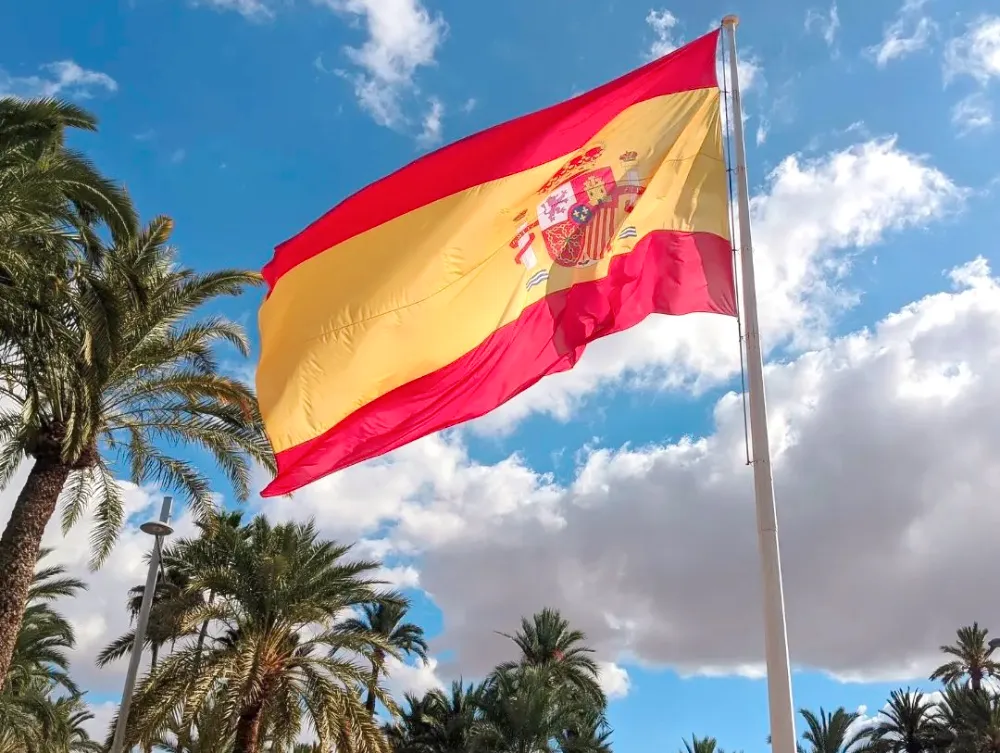 Well known for flamenco music and dance, bullfighting, fantastic beaches, and plenty of sunshine, Spain also has been one of the cultural centers of Europe.
But there is much more to know about this beautiful country!
29 Best Things Spain is Famous for
1. Flamenco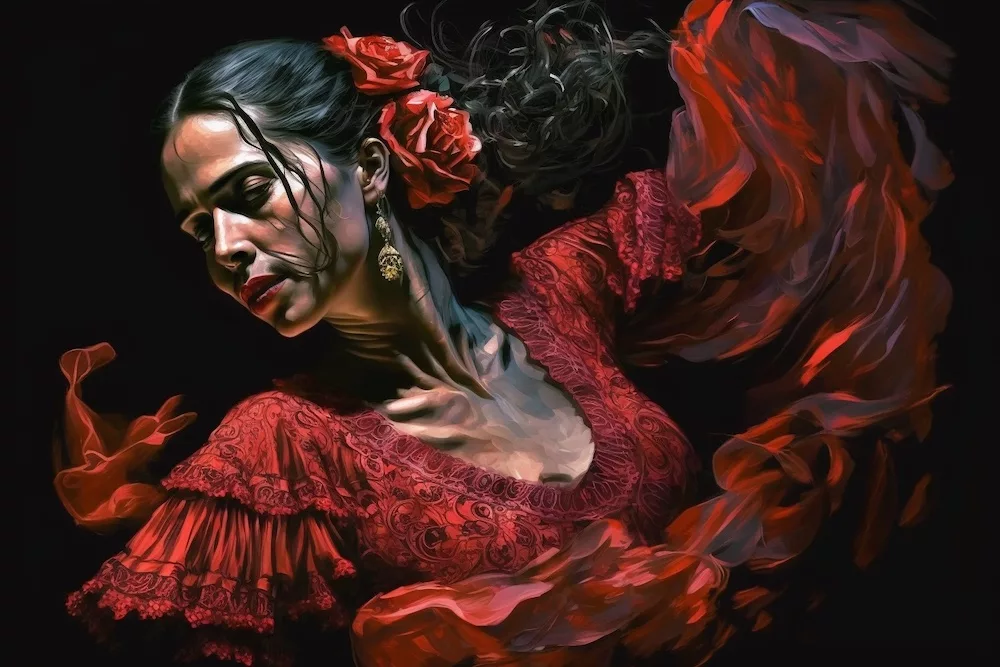 Flamenco is a type of music and dance originating from the Andalusian region of southern Spain. It has existed since the 18th century, but its origins are still unknown.
Flamenco incorporates several distinct styles, including:
cante (singing)
baile (dance)
toque (guitar playing)
jaleo (percussion)
The history of flamenco can be traced back to various cultures that have had an influence on Spanish culture over centuries: most notably those of the Romani people, Jews, and Moors who lived in Iberia before being expelled or emigrating during times of turmoil in Europe such as The Inquisition or World War II.
As these groups blended together over time, their music combined into what we now know as flamenco; this blend includes elements from Arabic song structures and African-American percussion techniques introduced via Latin America's slave trade industry during colonial times.
The core components required for performing traditional flamenco include singers known as 'cantaores' who use improvisation when singing about topics like love lost or passionate joy; guitarists referred to as 'tocadores de guitarra' whose fast finger picking creates complex syncopated rhythms which complement both dancers and singers alike while also providing accompaniment; lastly, there are dancers called 'bailaores' whose powerful footwork provides dramatic punctuation points within each performance piece.
Some prominent figures associated with Flamenco include singer Camaron de la Isla, dancer Manuela Carrasquero, and guitarist Paco De Lucia.
2. Bullfighting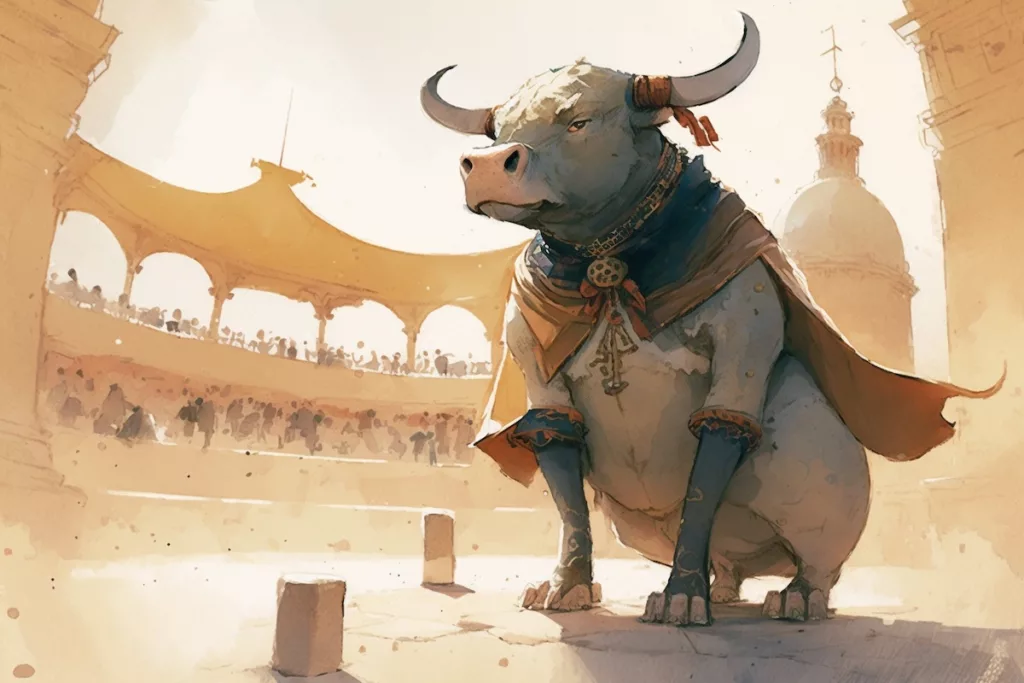 Bullfighting is a tradition that has been popular in Spain for centuries. It involves a matador, or "torero," who faces off against a bull on bullring while performing various acrobatic feats with his cape and sword.
Some of the most emblematic bullrings are: the Plaza de Toros de las Ventas, in Madrid, the Plaza de Toros de Sevilla, in Andalusia, and the Plaza de Toros de Ronda.
Bullfighting has recently become increasingly controversial due to its association with animal cruelty and death. Animal rights activists have expressed outrage towards those participating in such activities claiming they should not be allowed to continue given how much suffering animals endure throughout each fight and even after it.
3. Paella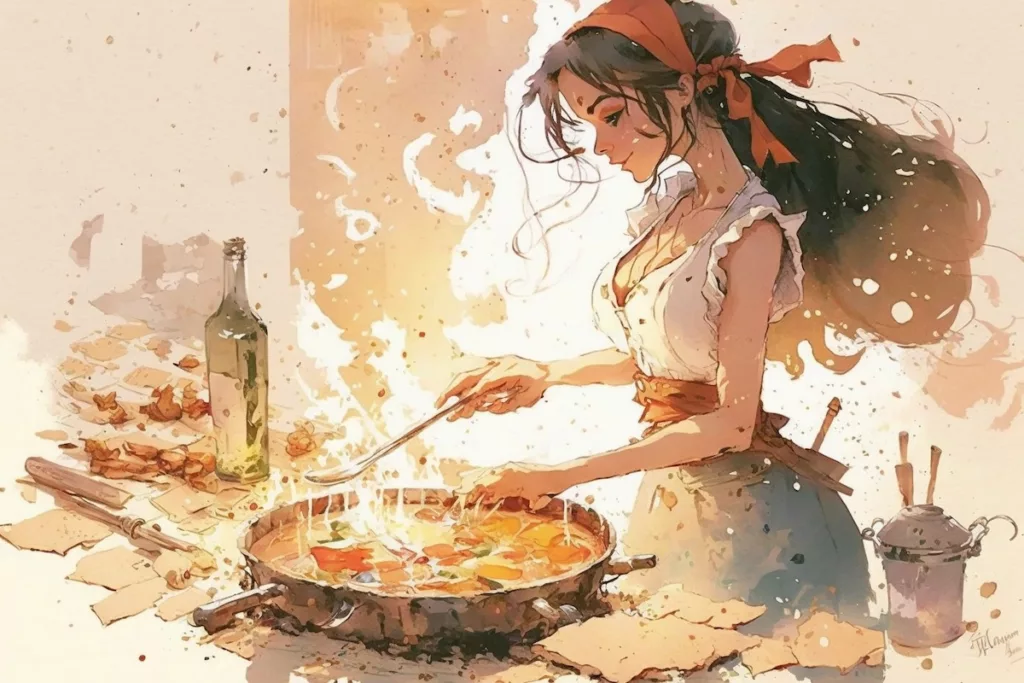 Paella (pronounced as [pah-éh-yah]) is a traditional Spanish rice dish that originated in the region of Valencia.
Paella typically consists of yellow-orange saffron rice, green beans, white beans, tomatoes, and sweet paprika combined with chicken and rabbit.
There are many varieties of paella depending on region and preference; some popular versions include Valencian paella (with chicken or rabbit), vegetarian paella (made without any animal products), and seafood paellas (Paella de Mariscos).
4. Tapas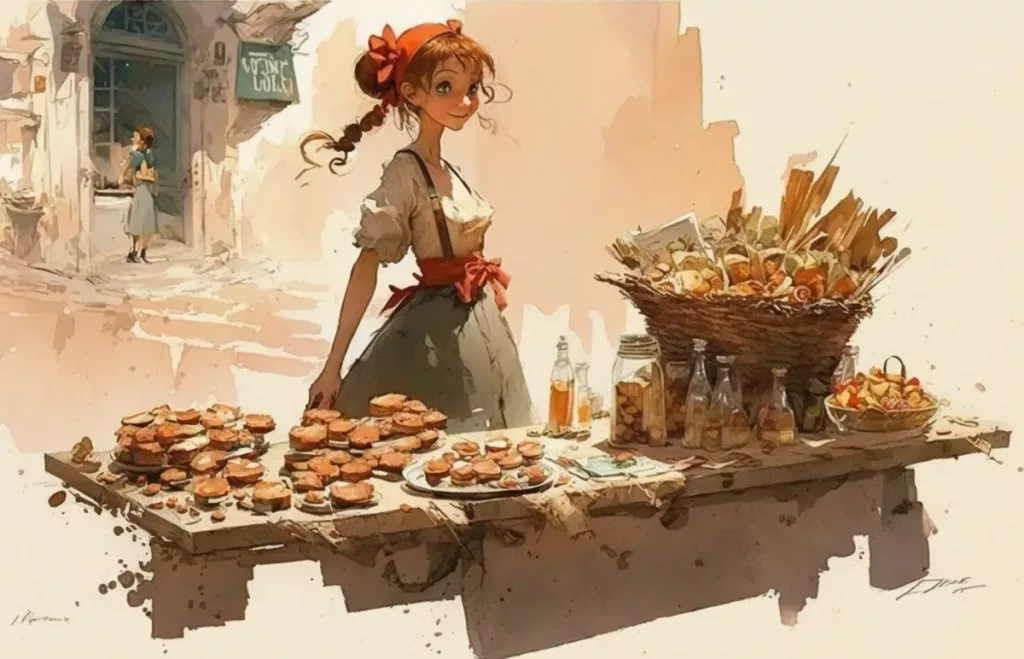 Tapas is a Spanish tradition of small plates, usually with snacks and appetizers. The origin of the word "tapas" is uncertain, but it may come from the Spanish verb "tapar," which means "to cover" or "to close."
In Spain, tapas were offered to patrons when drinking red wine or beer at a bar or restaurant in the late afternoon (known as "La Hora de Tapear") so they could snack on something while they drank their beverage.
Spain's most common traditional tapas are Patatas Bravas (fried potatoes with spicy tomato sauce) and Padrón Peppers (lightly fried green peppers).
Other popular tapas:
Jamon Serrano (cured ham slices)
Croquetas (ham and cheese croquettes)
Stuffed Olives
Calamares Fritos (deep-fried squid rings)
Tortilla (Spanish omelet made from eggs, onions & potatoes).
You may also come across Pintxos, small tapas-style snacks originating in the Basque country, Spain. These bite-sized morsels typically consist of a piece of bread or toast topped with meats, cheeses, vegetables, and/or fish. They usually have toothpicks holding them together and can be eaten as an appetizer or snack.
Read also: 11 Popular Spanish Snacks and Tapas
5. Sangría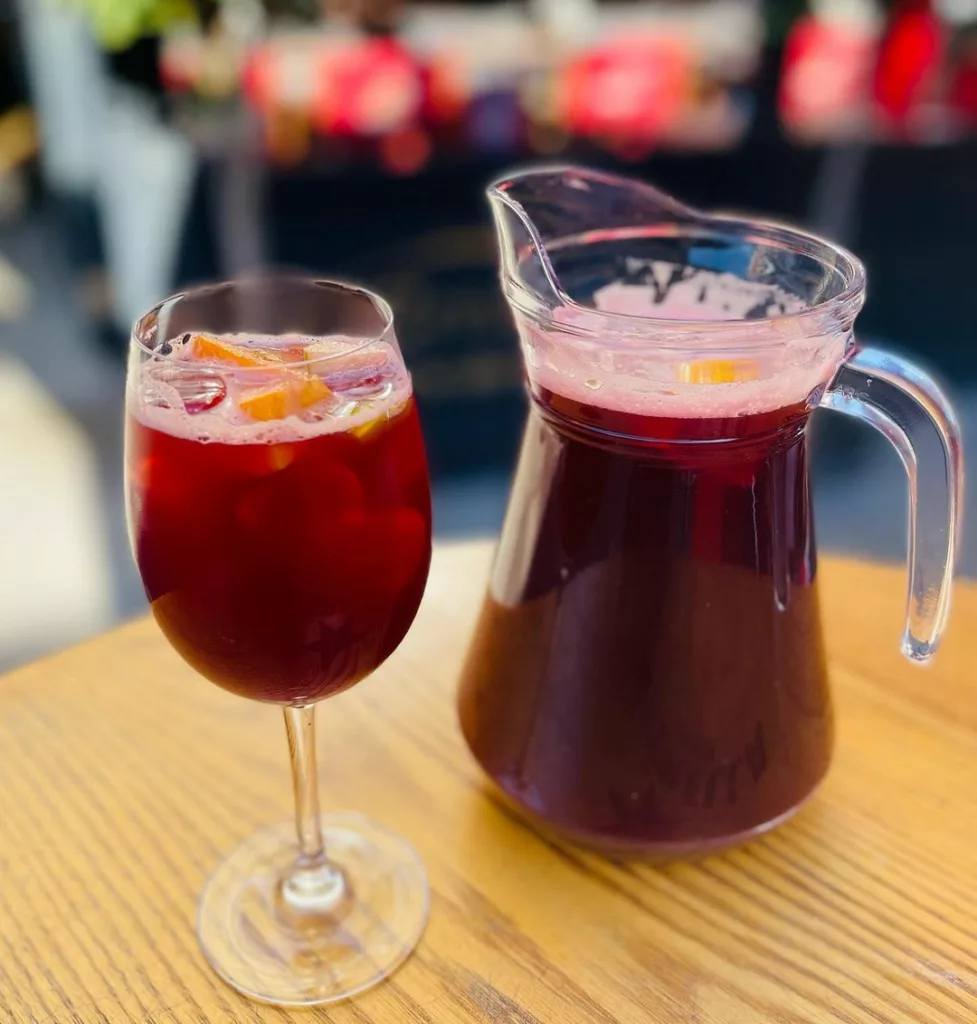 Sangría is a Spanish punch made with red or white wine, chopped fruit, and other ingredients such as brandy. It is usually served cold and can be sweetened to taste with sugar or honey.
Interesting fact Locals almost never drink Sangria, so if you ever see someone with a glass of it, they're probably tourists.
6. La Tomatina tomato fight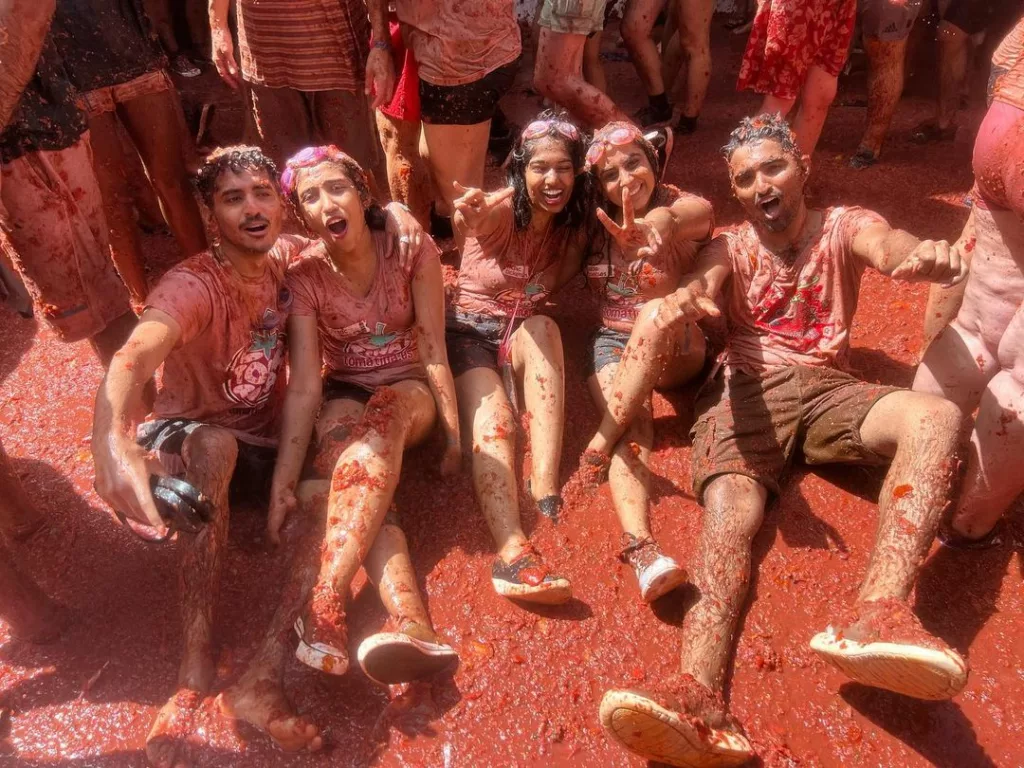 La Tomatina is a festival celebrated in Buñol in eastern Spain on the last Wednesday of August.
The most fun part of La Tomatina is when participants throw tomatoes at each other just for fun. This tomato war usually lasts one hour and has some strict rules:
Tomatoes must be crushed before being thrown to prevent injuring others.
Only throwing tomatoes is allowed; any other objects are prohibited.
Participants should yield the right-of-way to the trucks.
No bottles or heavy items may be brought in.
Do not rip other people's T-shirts.
When a second "carcasa" (shot) is fired, you must cease tossing tomatoes immediately.
7. Ibiza party scene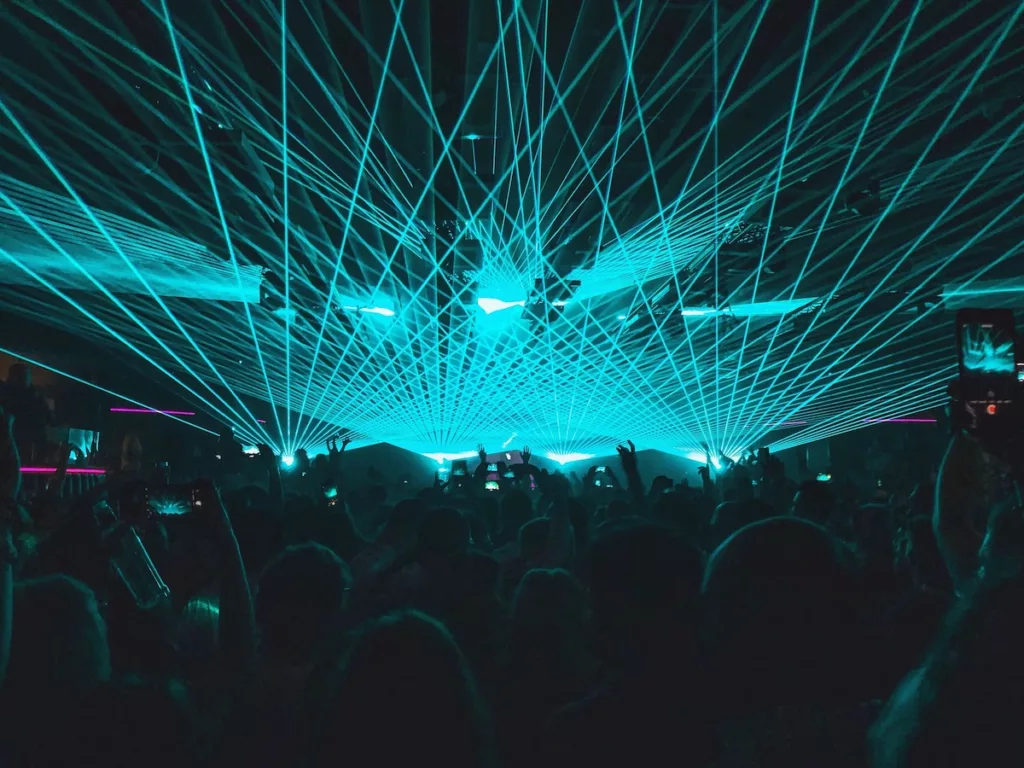 Ibiza, one of the Balearic Islands, has become synonymous with nightlife and partying. It's long been known to attract some of the biggest names in music and entertainment – DJs such as David Guetta, Tiësto, and Carl Cox.
The popularity of Ibiza lies in more than just its stunning beaches or luxurious resorts; the island is a heavy magnet to people searching for non-stop parties in the clubs or on the beaches.
All things considered: crystal clear waters combined with golden sand beaches make Ibiza an undeniably attractive destination, regardless if you favor sunbathing by day or raving till dawn.
8. Gothic Architecture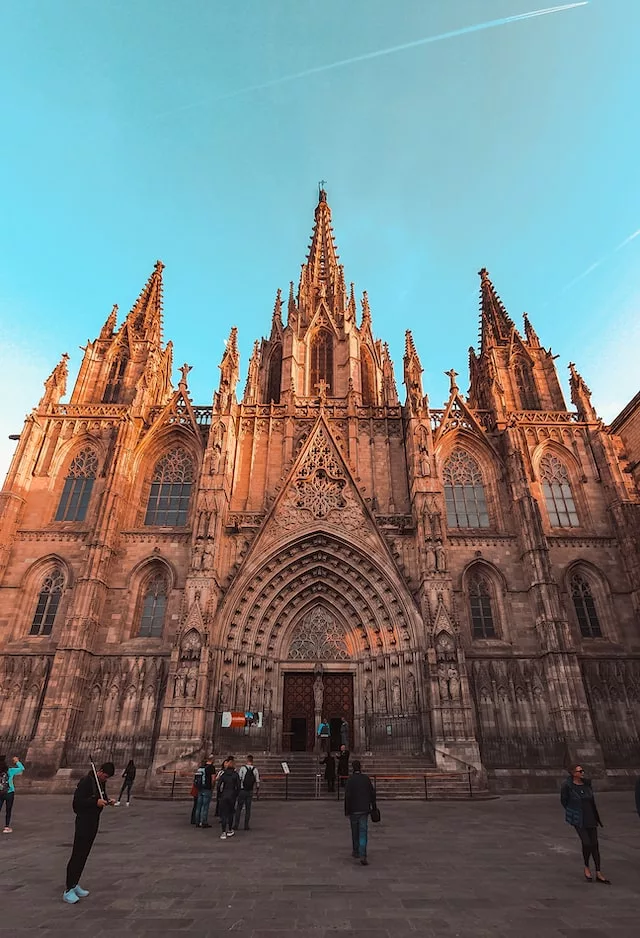 Gothic architecture is characterized by pointed arches, ribbed vaults, flying buttresses, and ornate carvings. It originated in 12th-century France and quickly spread across Europe, North Africa, and the Middle East.
Spain preserved many outstanding examples of Gothic structures due to its wealth during that period when churches were built throughout Europe for religious recognition or public legacy projects, such as La Seo de Zaragoza (1280) and Burgos Cathedral(1402).
The country's location on major trade routes provided Spain with numerous beautiful examples still standing today, including Valencia Cathedral (1381), Barcelona Cathedral (1416-1519), León Cathedra(l 1424 – 1517), Santiago de Compostela Cathedral (1075-1511), El Escorial Monastery palace complex near Madrid(1563–84), Granada Palace Complex Alhambra and Generalife Gardens (1338–90).
9. The Running of the Bulls in Pamplona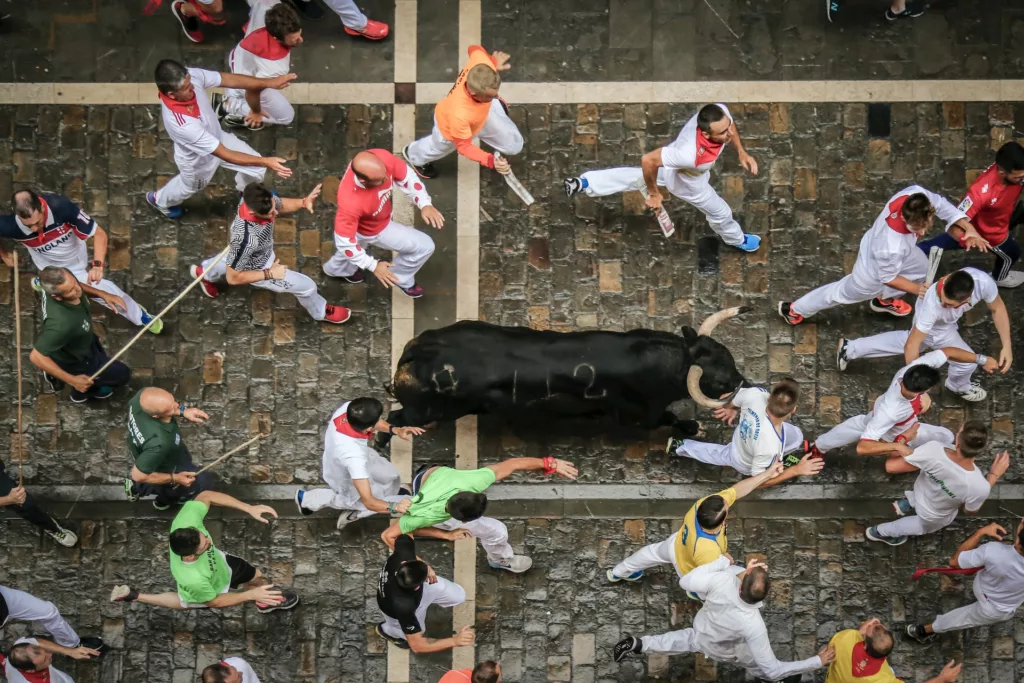 Each year, from July 6 to the 14th, Pamplona in northern Spain hosts the yearly San Fermín festival, which draws crowds due to the festivities and running of the bulls.
The best way to experience a bull run without putting yourself in danger is to rent a balcony along the route.
At 8 am, a firework rocket is shot into the air above the starting line to signal that the competition has started. The gates are flung open and 12 spirited bulls run out onto narrow roads of Pamplona's old downtown, with people wearing green polo shirts pursuing them and cheered on by an enthusiastic crowd.
The most hazardous sections of the Encierro are the outer corners of its curved relay, where bull-related incidents occur regularly. As of 2022, there were dozens of injuries and deaths due to hefty bulls across Spain.
After the morning run through the city, begin festive parades, walks with musicians and giant puppets, fairs, and drinking a sea of wine – an integral attribute of all Spanish holidays.
In the evening at the bullfighting arena, there is a corrida featuring bulls brought in that morning and professional toreros.
10. The Alhambra Palace in Granada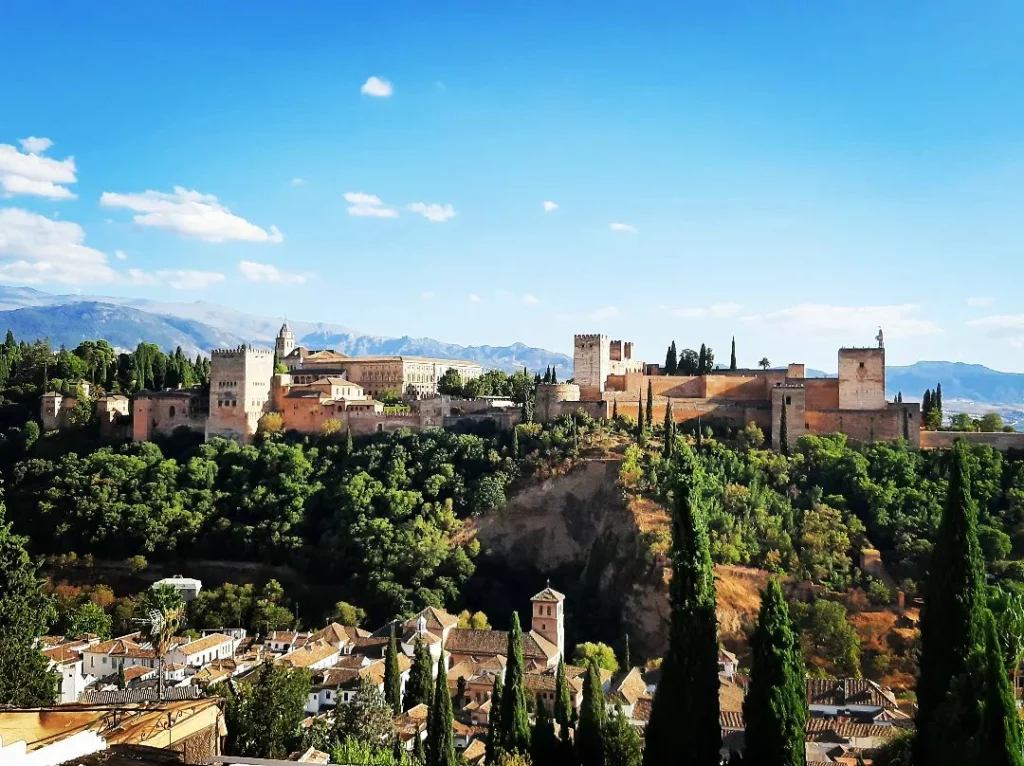 On your first trip to Spain, you won't want to miss seeing the incredible Alhambra in Granada.
This World Heritage site is wonderfully located atop a hill with stunning views of the Sierra Nevada Mountains.
I can confirm that it is an iconic Islamic monument and one of the most well-preserved examples of its kind in existence today, and I am lucky enough to have visited it!
Seeing this palace will allow you to experience some fantastic architecture examples from another culture firsthand.
11. La Sagrada Familia in Barcelona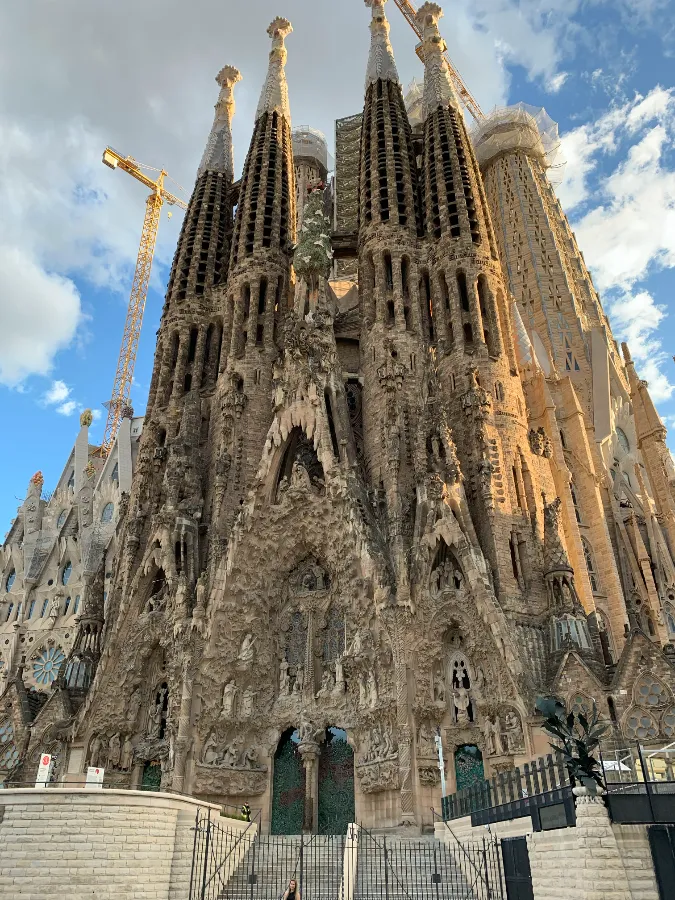 This masterpiece of Antonio Gaudí is always the first on the list of sights in Barcelona. The monument's construction started in 1882, and in 2023 it's still not finished yet. Why? It is huge and costs a lot of money to build.
And yes, it is the most famous architectural landmark in Barcelona. The magnificence of this basilica is unparalleled!
Gaudí's distinctive style features curved walls, colorful mosaics, intricate carvings and spires that reach high into the sky above Barcelona's skyline. Despite some interruptions due to civil unrest, war or economic difficulties over time, work continues on what will be an architectural masterpiece when finished.
Currently 8 out of 18 spires have been completed – each representing key religious figures such as Jesus Christ or Mary Magdalene – with plans to add 4 more before 2025-2026 when they hope to celebrate 100 years since Gaudi's death (1925).
12. Gaudi's Unique Architecture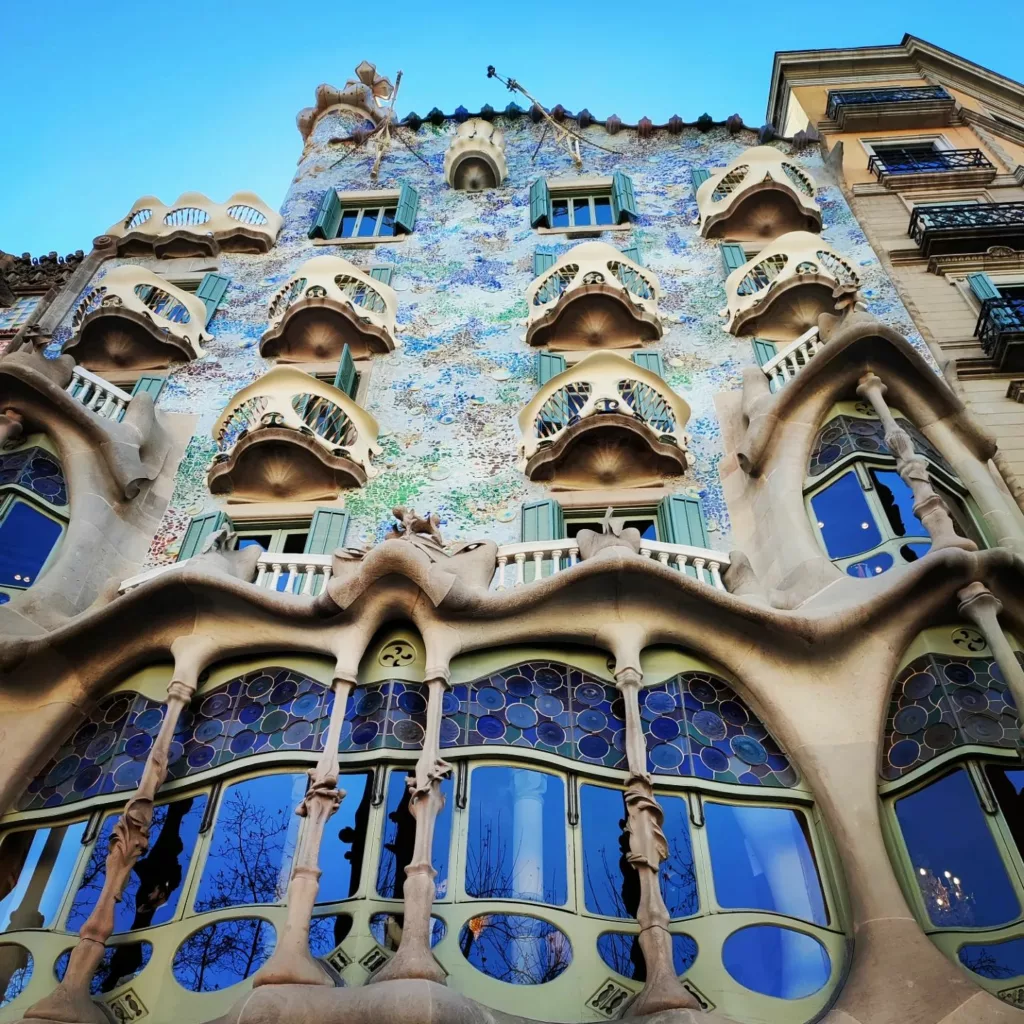 Antonio Gaudi was a Spanish Catalan architect famous for his unique, undulating designs and devotion to the city of Barcelona. He is considered by many as one of the most important figures in modern architecture. He has left behind an impressive heritage throughout Spain's cities.
Gaudí spent over 40 years designing structurally innovative and visually stunning buildings, blending elements from Gothic, Art Nouveau, Islamic art, Cubism, and other styles into a single unified aesthetic language.
His works include some of Barcelona's most iconic landmarks, such as La Pedrera (Casa Milà), Casa Batlló, and Park Güell; he also designed several churches around Catalonia, including Sagrada Familia (see the section above).
Sadly, Antonio Gaudi lived a life of poverty in the final years of his life. He spent all available funds completing architectural projects before passing away penniless. The tragic death of Antonio Gaudi occurred on June 10, 1926, in Barcelona, Spain. He was hit by a tram while walking home from church and died three days later at 73.
13. Santiago de Compostela Pilgrimage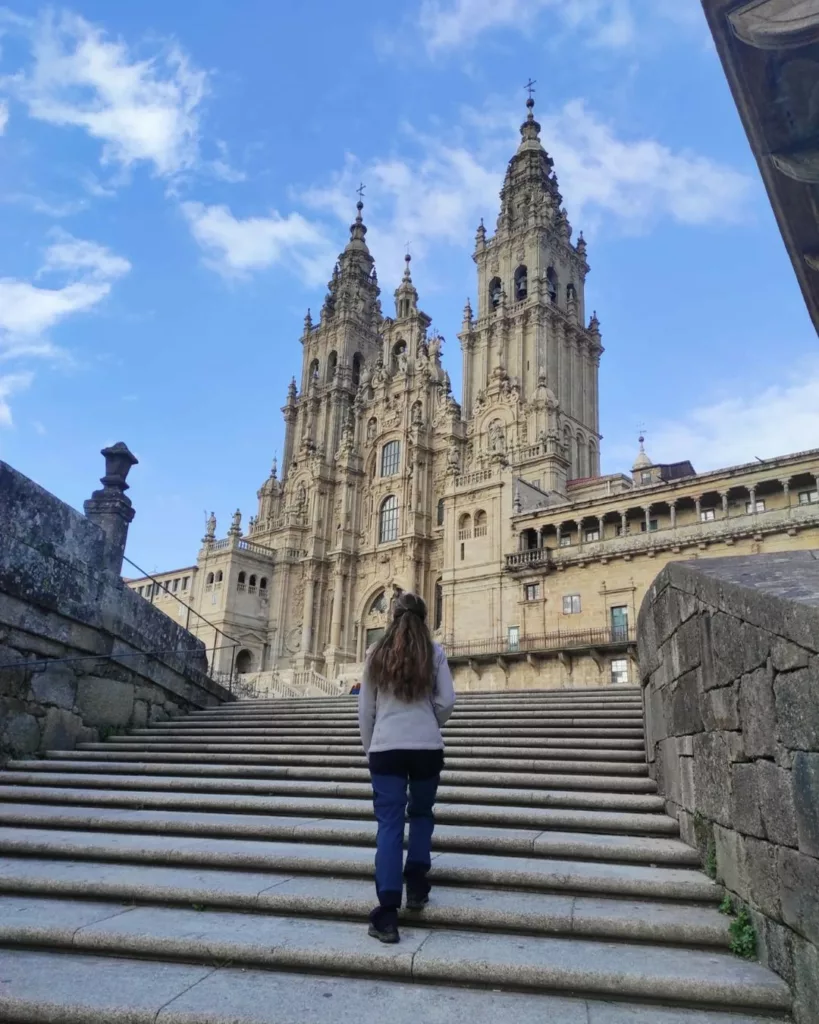 The Santiago de Compostela pilgrimage is an ancient Christian tradition taking place for centuries. This journey from all over the world to Santiago de Compostela in Spain, located in Galicia, has become one of today's most famous pilgrimages.
Here are some interesting facts about this historic journey:
More than 200,000 people make it to Santiago de Compostela cathedral every year after walking hundreds of miles across Spain.
There are many reasons why people undertake this long spiritual walk, including personal growth/development purposes (seeking greater understanding), connecting with family members who have passed away, or just wanting an adventure into unknown lands
.A certificate called "Compostelana" is given out once you arrive at your destination, which proves that you completed your quest successfully.
14. Spanish Wines and Wineries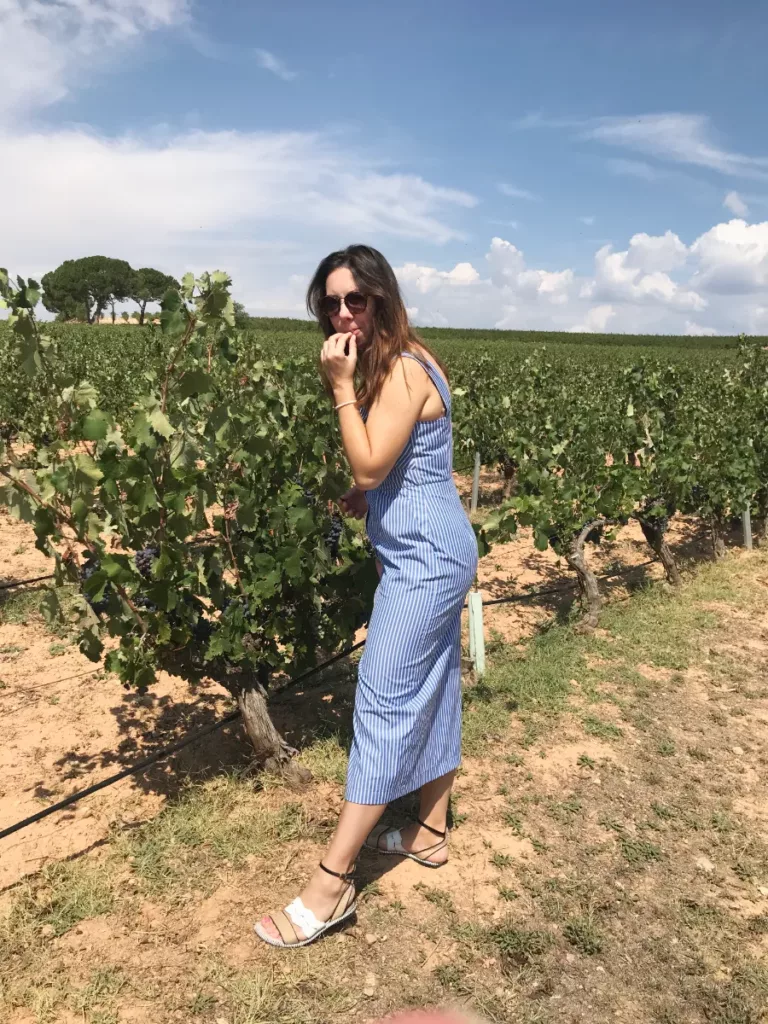 Spanish wines are known for their complexity, deep flavors, and excellent value. They offer a wide variety of styles, from fresh and fruity to rich and full-bodied.
Spanish wines also tend to be very food friendly, making them great options for pairing with meals or enjoying on their own.
You can also visit a Spanish winery ("bodega") to learn more about the country's unique wine-making processes and culture and sample delicious regional wines you rarely find in Spanish groceries! A visit to a bodega will give you insight into Spain's rich wine tradition that dates back centuries.
If you learned Spanish in school, remember: Red wine in Spanish is not "Vino rojo," but "Vino tinto."
15. Spanish olive oil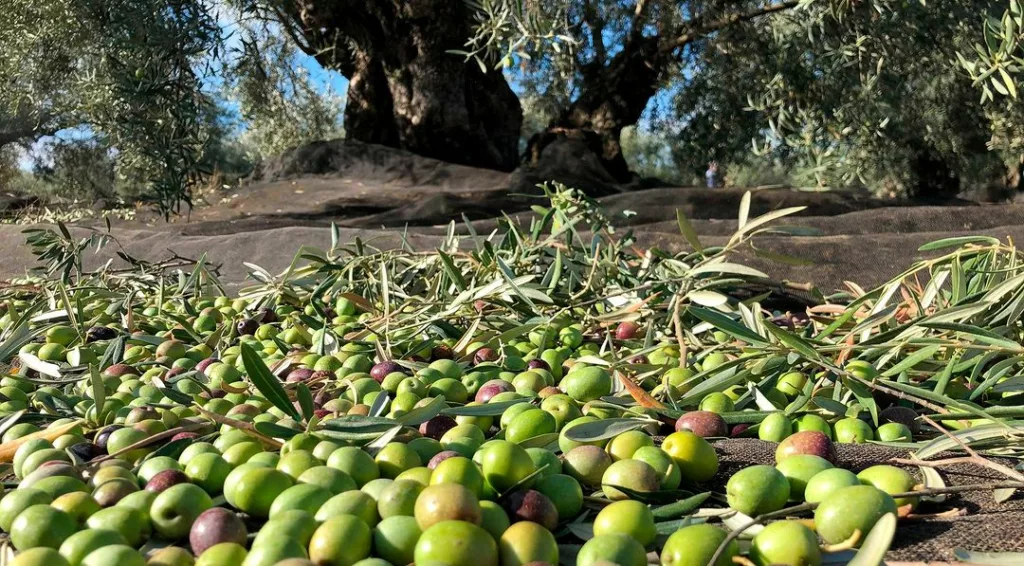 Spanish Olive Oil is renowned for its high quality and flavor. It has a unique taste, intense aroma, and bright green color that distinguishes it from other types of olive oil available on the market.
The main reason Spanish Olive Oil is so popular is that it comes from ancient varieties of olives grown exclusively in Spain, which have been cultivated for centuries using traditional methods without any chemicals or pesticides.
This ensures that the product retains all its natural properties while maintaining an excellent nutritional value due to its higher polyphenols (antioxidants) content compared to other extra virgin oils.
Other reasons behind its popularity are:
Wide variety – There are more than 200 different types of olives produced in Spain
Great price – Considering how good Spanish olive oil tastes and looks, prices remain affordable even though this type usually costs more than regular Extra Virgin ones;
Versatility – Its nutty flavor profile and pleasant texture make it suitable for almost any culinary application.
My Spanish friends boast that Italian olive oil is just imported Spanish olive oil under Italian labels.
16. Spanish ham (Jamón ibérico)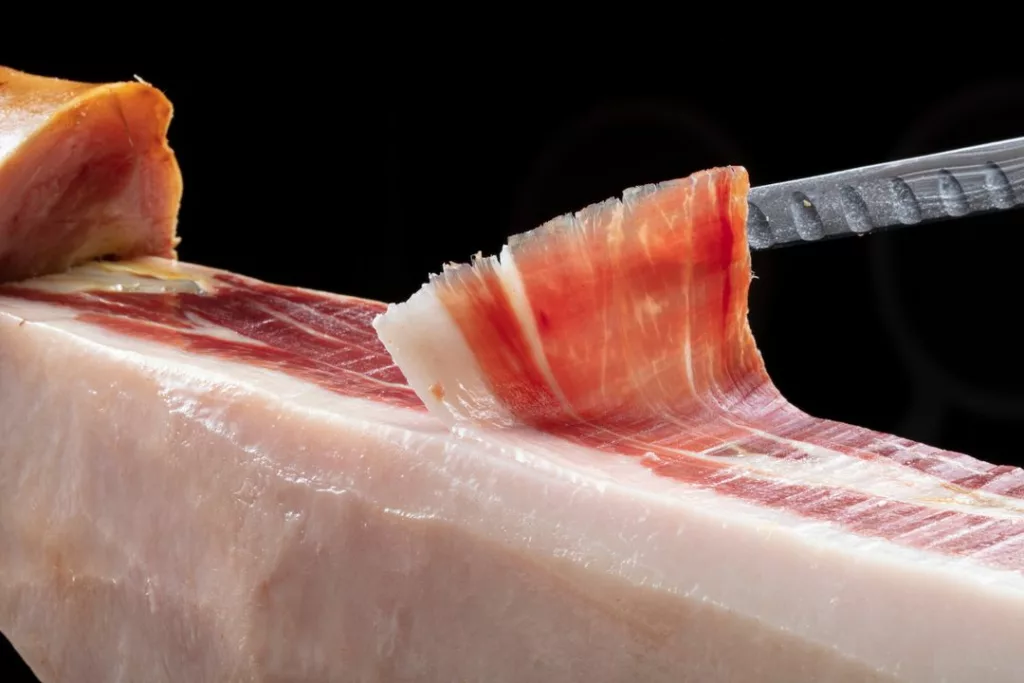 Spanish ham, or Jamón Ibérico as it is known in Spain, is a type of cured pork produced from the Iberian pig breed.
The meat is dark red with streaks of whitish fat running through it. Its flavor profile includes notes of saltiness, sweetness, and nuttiness – making it incredibly delicious!
Jamón Ibérico's unique taste comes from the traditional way that its pigs are raised – on a special diet full of acorns ("bellota") which gives them their characteristic marbling pattern of monounsaturated fats such as oleic acid.
This fatty texture makes Spanish ham much richer than other hams out there and allows you to really appreciate all its flavors without feeling too heavy afterward.
17. Park Güell in Barcelona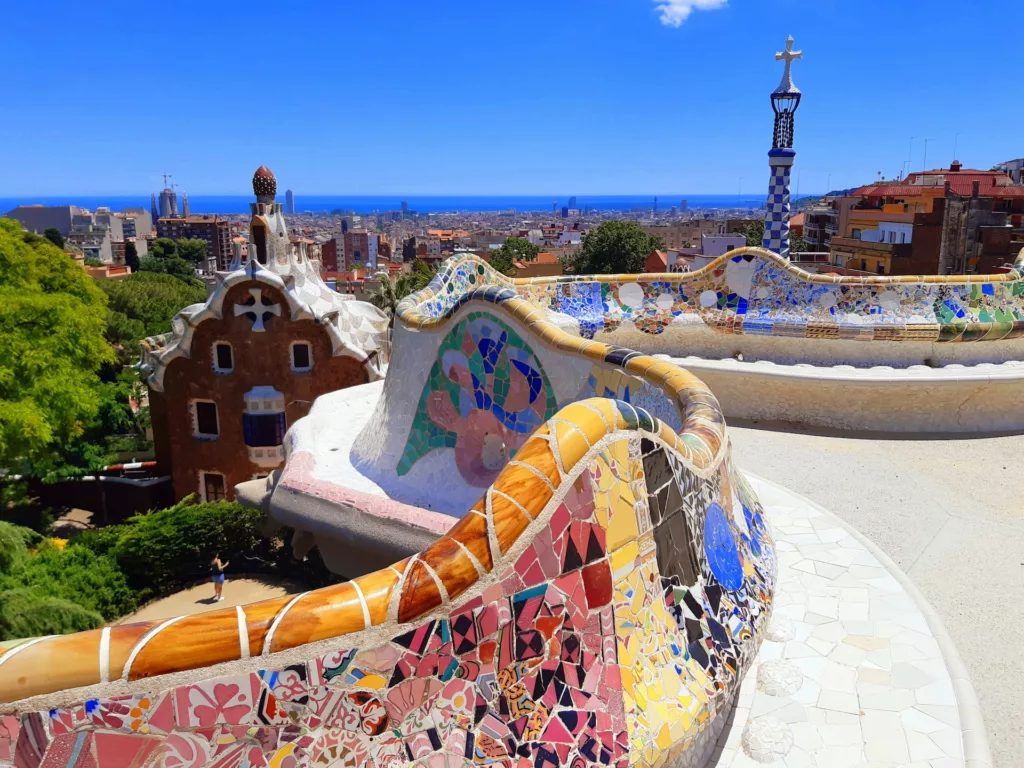 Park Güell is another beautiful sight by Antoni Gaudí, built between 1900 and 1914. It combines nature and architecture in perfect harmony.
The area was originally intended as an urbanization project in a park of 18 hectares; however, only two of the 60 planned establishments were built, one of which was inhabited by Gaudí and today serves as his House Museum.
Everything in this park bears witness to Gaudí's stamp, from the access staircase to the Greek theater square supported by 86 columns. In truth, everything about this space is worthy of a fantasy story!
I highly recommend visiting the park if you want to learn more about the work of this famous Catalan architect.
18. Picasso, Dali, and other Spanish artists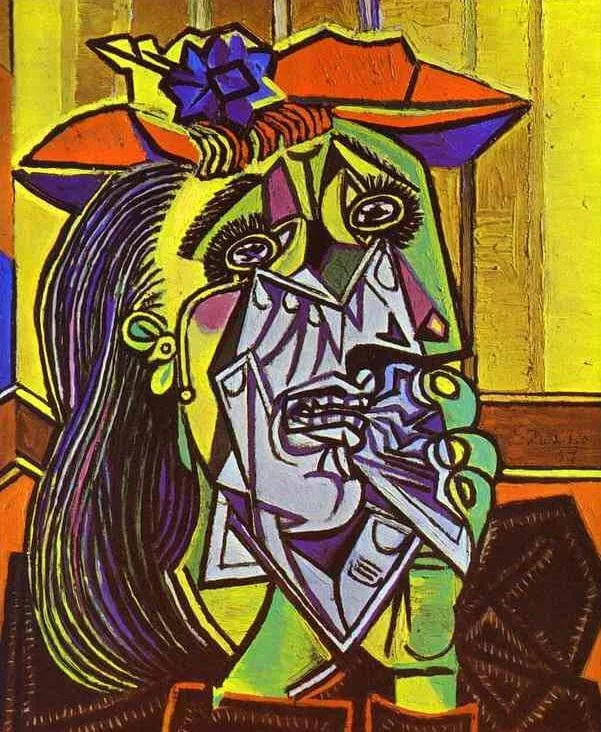 Picasso and Dalí are two of the most renowned Spanish artists in history.
Pablo Picasso was a key figure in 20th-century art, pioneering Cubism and inventing modern collage techniques. Salvador Dali is best known for his surrealist paintings featuring dreamlike imagery.
Other notable Spanish artists include Joan Miró, Francisco de Goya, Diego Velazquez, and Antoni Tapies, among many others.
19. Real Madrid, FC Barcelona, El Clásico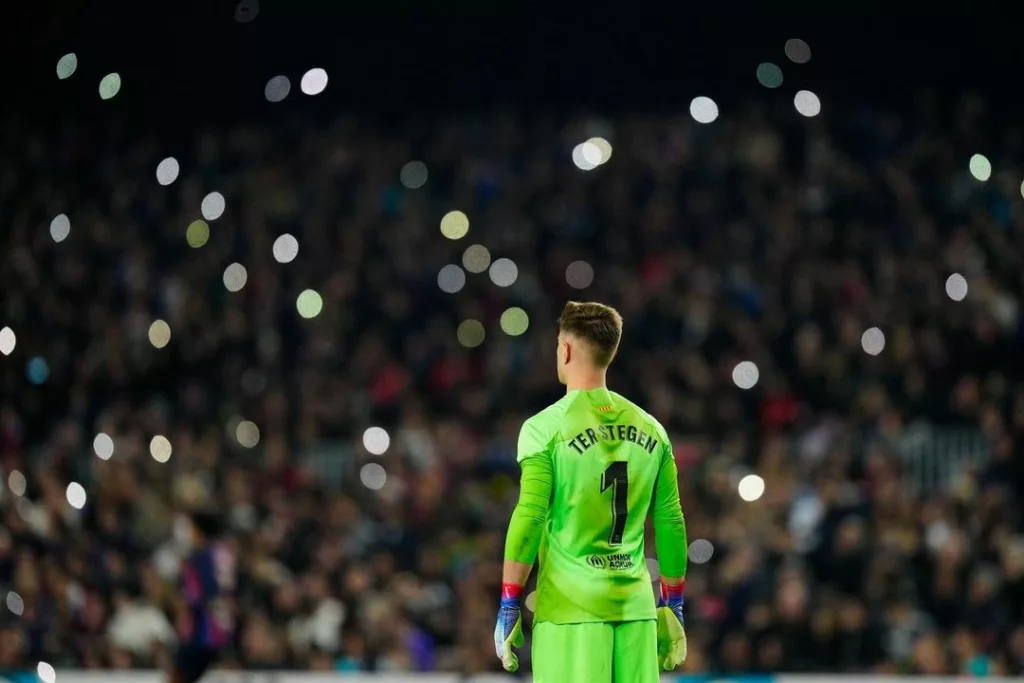 Real Madrid and Barcelona are arguably two of the most popular football clubs across the world.
Both teams have been active for over a century, with Real Madrid being founded in 1902 and Barcelona being established just three years later in 1905.
Real Madrid has won 33 La Liga titles and 13 UEFA Champions League trophies, making them one of Europe's most successful teams ever.
Barcelona is just as successful but has achieved global fame through its attractive style of play known as 'tiki-taka .'The team regularly generates headlines thanks to superstars such as Lionel Messi (finally, the World Champion) and Neymar Jr., who contribute to Barca's beautiful attacking approach.
El Clásico is the name of any football match between these fierce rivals. These matches usually draw large global television audiences and generate a great deal of media attention.
20. The Prado Museum in Madrid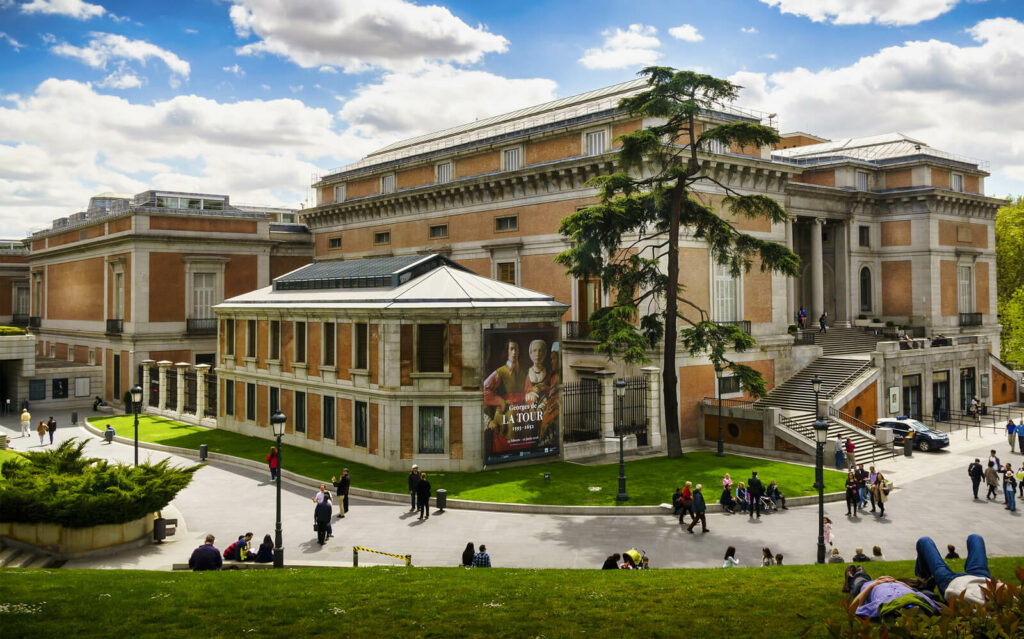 The Prado Museum in Madrid has not only been declared the premier art destination in Spain, but it has also been included in many top 10 museum ranking lists worldwide. Whether you are a die-hard Baroque fan or Renaissance lover, you will find what you're looking for.
If you want to learn more about this museum, you can read my post The Most Famous Paintings at Prado.
21. Spanish language
Spanish is the second-most spoken language in the world, and it is estimated that 470 million people speak it as their first or second language.
Spanish people talk very fast: It is also the second-most most fastest language (after Japanese), with a rate of 7.82 syllables per second.
It originates from Latin and dates back to the 7th century AD when Visigothic tribes conquered much of Spain's Iberian Peninsula.
The earliest surviving written example of Spanish (Castile) comes from the 8th century AD with a poem called "Cantar de Mio Cid" (The Poem of the Cid).
22. Don Quixote / Miguel de Cervantes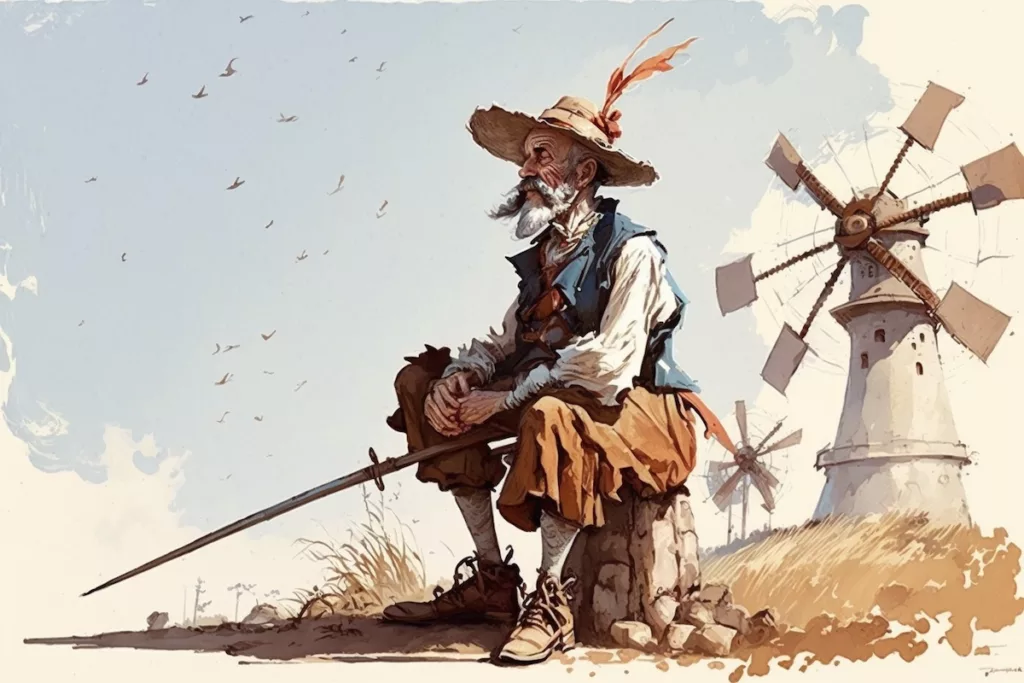 Miguel de Cervantes (1547-1616) wrote Don Quixote, considered one of the most influential works ever written in any language, making him known as "the father of modern European literature" by some scholars due to his influence on writers such as William Shakespeare and Henry Fielding.
His "Don Quixote" is a story about an old Spanish man named Don Quixote who believes he is a knight. He goes on adventures with his friend Sancho Panza, and they get into trouble.
Don Quixote's mission in life is to right wrongs and fight injustice, but things don't always turn out as planned. Along the way, they meet many interesting people and have many funny adventures.
It's a classic tale that teaches important lessons about friendship, courage, faithfulness, and hope.
23. Spanish beaches and coastal towns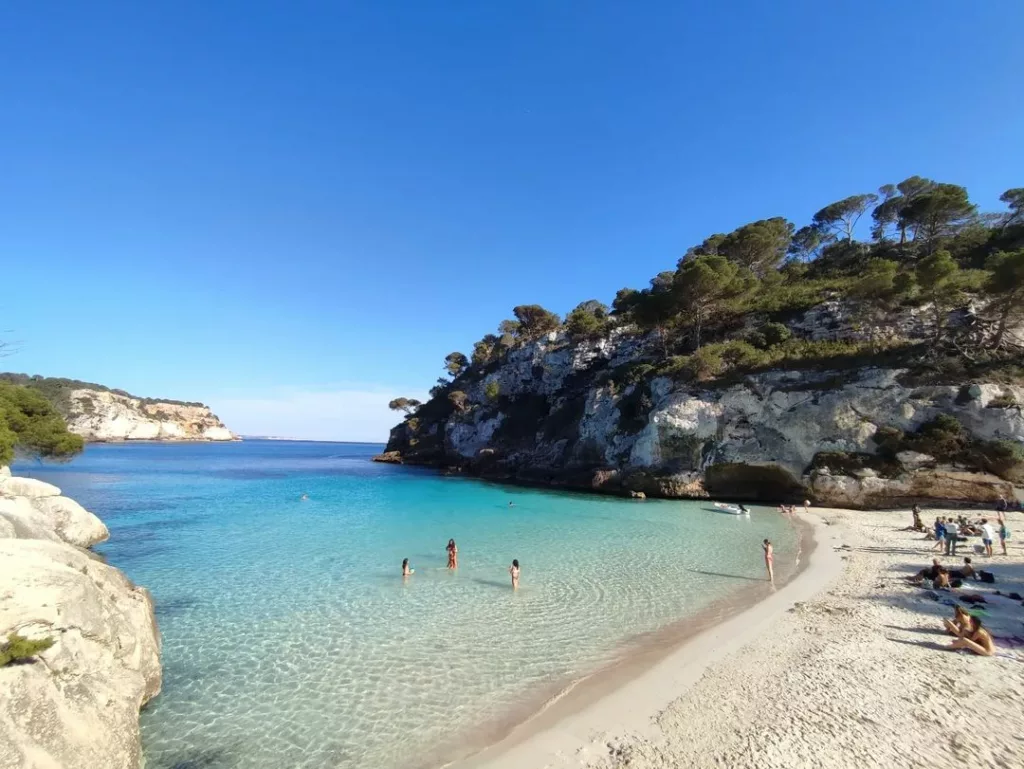 Spain is a beautiful land for people who love the sea and beaches. With a coastline that stretches for more than 5,000 miles, you can be sure that there are hundreds of perfect Spanish beaches to explore and enjoy.
Some of the best beaches in Spain rank among the greatest in the world.
The temperate north offers charming fishing villages and pristine beaches; in the south, you'll find wonderful white-sand beaches with crystal clear waters; and in between lies everything from bustling cities to sleepy towns with great food and excellent hiking trails.
24. Semana Santa
Semana Santa, or Holy Week, is an important religious event celebrated in Spain. During this week leading up to Easter Sunday, many towns and cities across the country host processions of ornately dressed floats filled with statues depicting stories from the Bible.
These processions are accompanied by marching bands playing traditional music and thousands of locals clad in somber black cloaks carrying candles as they march through town streets lined with onlookers.
25. Inditex: Zara, Massimo Dutti, etc
Inditex Group is a Spanish multinational apparel and fashion retailer. It was founded by Amancio Ortega Gaona in 1975 with the opening of its first store, Zara.
Today it operates more than 7,500 stores worldwide under several brands, including Zara, Pull & Bear, Massimo Dutti, Bershka, and Oysho.
In late March 2021, Inditex was rocked by a scandal involving alleged labor exploitation and lack of health protection for their workers. Inditex has denied any wrongdoing but launched an internal investigation into the matter.
26. Rafa Nadal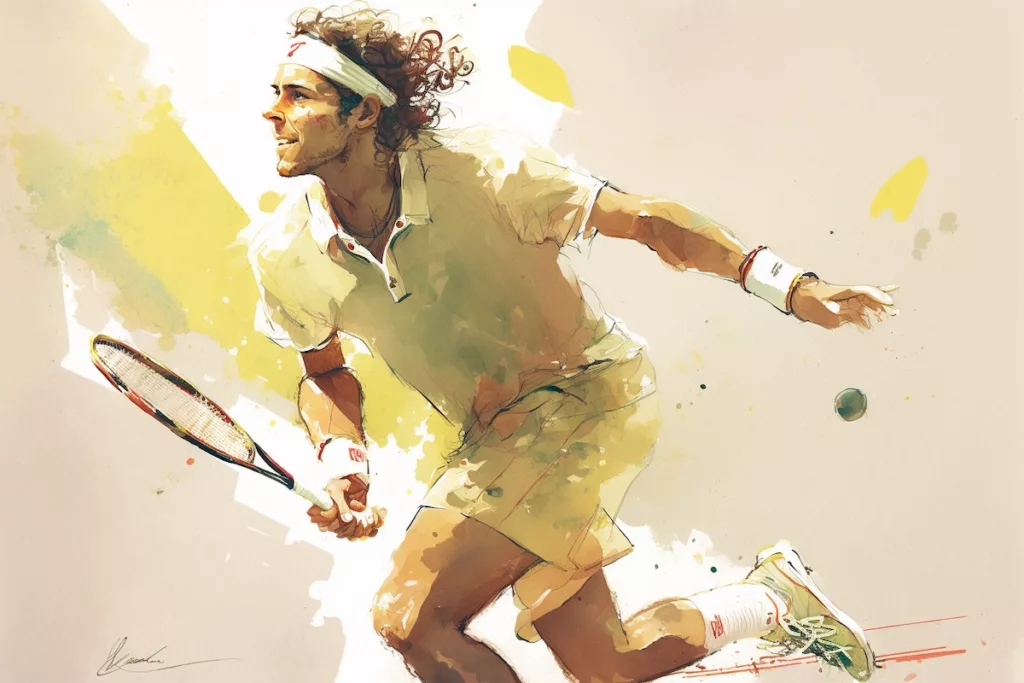 Rafael Nadal is a Spanish professional tennis player and one of the greatest tennis players ever.
The Spanish people are extremely proud of him and call him Rafa and "El Matador" (The Assassin).
Nadal has won 19 Grand Slam singles titles, second only to Roger Federer's 20 titles; he also holds 35 ATP Masters 1000 titles and two Olympic gold medals – both records among male players.
In addition to his impressive career achievements on the court, Nadal is admired off-court for being humble yet driven and determined.
27. Siesta
The Spanish siesta is a traditional cultural practice in Spain when people take an afternoon "power nap" or break from work. This tradition is essential to the daily routine of many Spaniards. It usually occurs after lunch, often taken late, around 2-3 pm, until about 5-6 pm.
The midday break gives them time to rest and relax before resuming their tasks later on in the day when temperatures are cooler than during the middle of the day.
In recent years, however, this custom has become less common due to changes in working habits that require more hours to be put into work each week and with fewer restrictions on business opening times.
28. Spanish conquistadors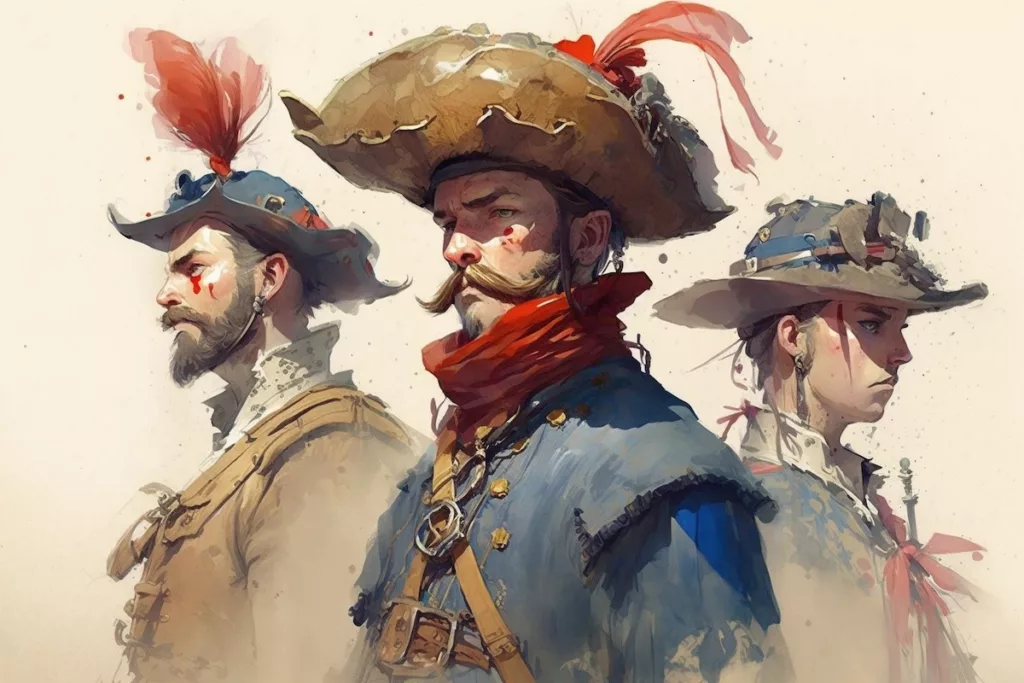 The Spanish Conquistadors were a group of soldiers, explorers, and adventurers who traveled to the New World in the 16th century. Their mission was to explore the land and ultimately claim it for Spain.
The conquistadors successfully conquered much of Central America and parts of South America. Through their adventures, they encountered many new indigenous cultures and natural resources that Spain could exploit back home.
In addition to exploring new lands, part of their mission also included establishing colonies throughout these regions, which would help expand trade opportunities between Europe and what is now known as Latin America. This led to an influx of European settlers who brought their own distinct language (Spanish), customs, religion (Catholicism), government systems, and social structures that impacted those living there.
By 1542 King Charles V had granted permission for his viceroys in New Spain (Mexico)to officially establish cities within conquered territories – thus beginning what we now call "Colonialization."
29. Spanish national anthem has no words
The Spanish national anthem, commonly known as the "Marcha Real" (Royal March), has no lyrics because it was initially intended to be a purely instrumental piece of music.
The song is believed to have been composed by Francisco Grau in 1761. It has since become an important symbol of Spanish identity and unity.
Although there have been several attempts to add words over the years (you can find them on Youtube), none of them were successful or widely accepted.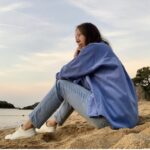 Hello, my name is Nadia.
I usually write about traveling (there are so many places to fit all the lifestyles), relocation (finding a job overseas or moving without losing an income), and living in a foreign country (adapting to a different culture and mentality). Follow me on Twitter, Facebook, Instagram, or LinkedIn!
This post might include some affiliate links. If you make a purchase through these links, I may earn a small commission at no additional cost to you. I appreciate it when you use my links to make purchases.