11 Best European Cities to Visit in October 2023
Nadia Podrabinek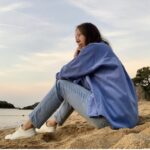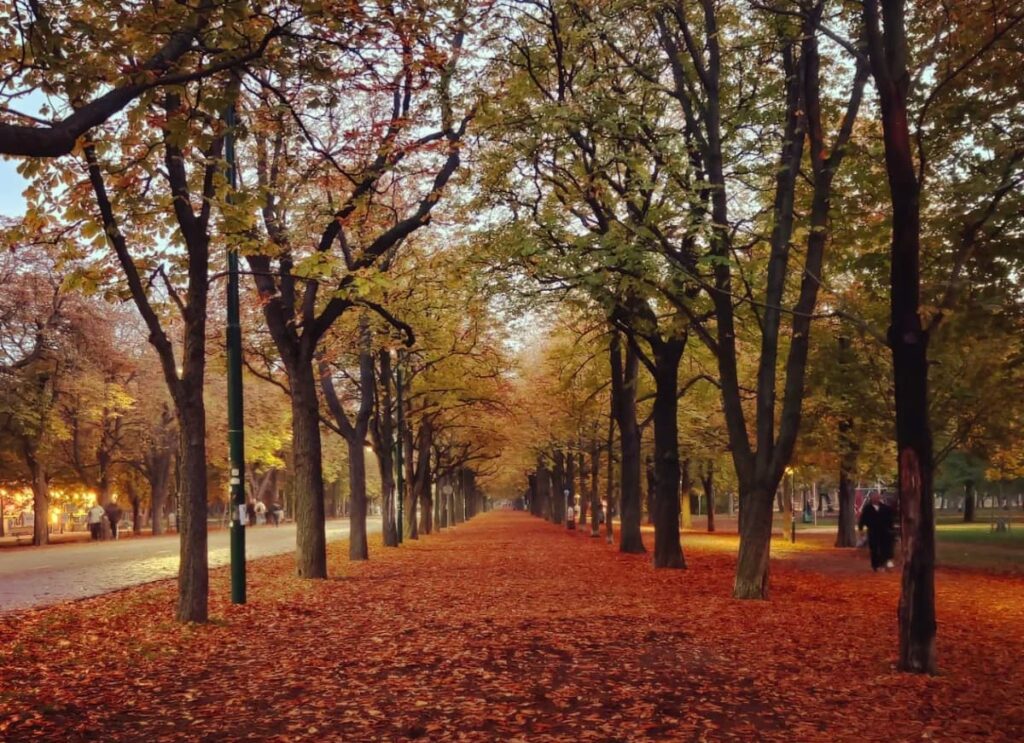 Europe is an excellent choice for the autumn itinerary, particularly in October, as this month casts a magical ambiance over cities.
It also in October when you avoid crowds (most of the times!), enjoy warm weather (in Southern Europe), and secure affordable deals on accommodations and flights.
Are you curious about the best European cities to visit in October? First, let's see some of the pros and cons of visiting European cities during the fall season:
Why you should visit Europe in October
Fewer tourists, resulting in less crowded streets and attractions with shorter lines.
Affordable travel: You can often find better deals for tours, flights, and accommodations as October is not considered peak season;
Autumn beauty: Multicolored leaves create a fairytale-like atmosphere with vibrant hues of red, orange, and yellow.
Lots of festivals, including Oktoberfest in Germany, the London Film Festival in the UK, or the Alba White Truffle Festival in Italy
Pleasant weather: In many parts of Europe, October offers comfortable temperatures that are not too hot or too cold.
Versatility in activities: For example, in southern Europe, the Mediterranean remains warm enough for sunbathing, while northern and central Europe provide opportunities for hiking and enjoying the fall foliage.
Why you should NOT be visiting Europe in October
Actually, I barely can find a reason not to travel through Europe in October, but there are some moments to keep in mind:
The weather can be quite unpredictable and unpleasant in Central Europe, including rains and winds.
There is a risk of catching a cold due to fluctuating weather conditions.
Shorter daylight hours.
Read also: Best European Cities to Visit in December
The Best European Cities to Visit in October 2023
There are numerous charming cities throughout Europe to explore in October, making it difficult to choose the best ones. So, I have compiled a list of the most beautiful European cities (in my opinion) for you to visit:
1. Munich, Germany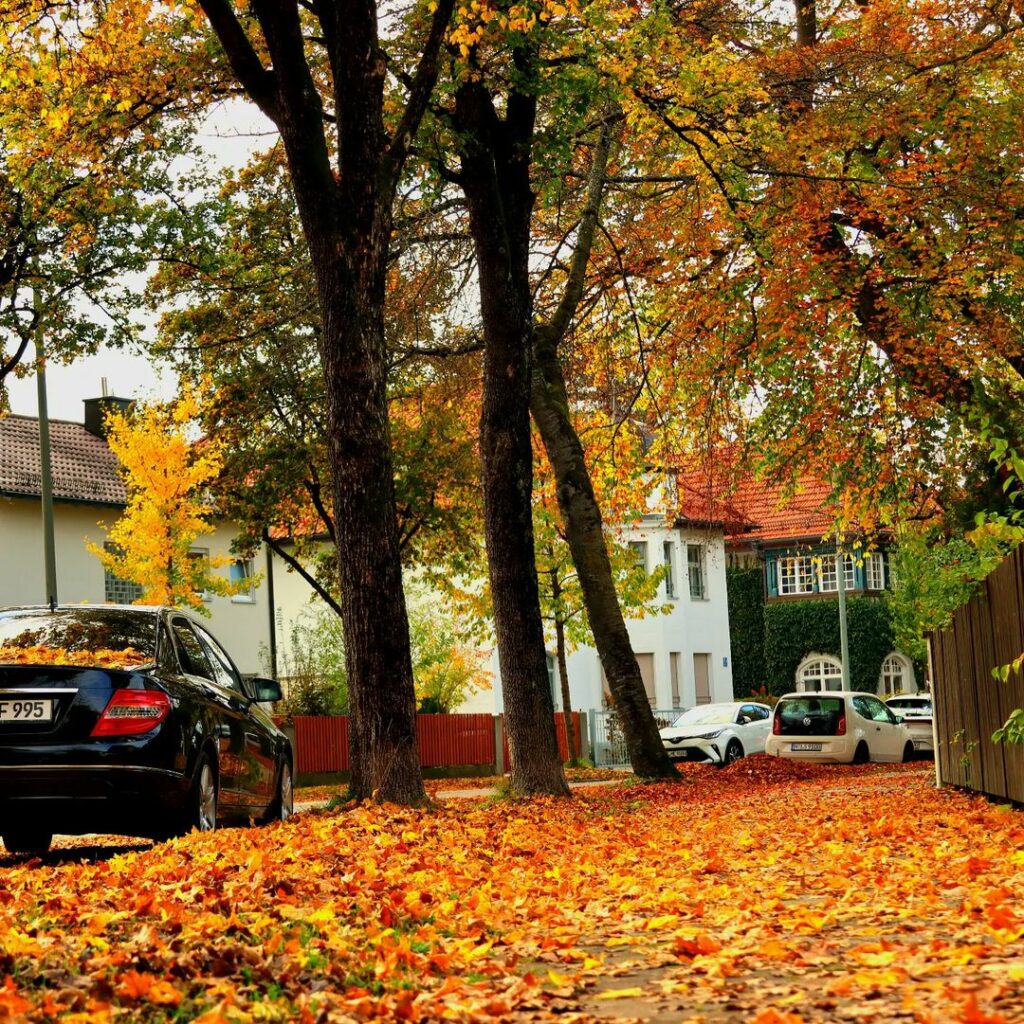 My list begins with the most renowned city in southern Germany and the third-largest city after Berlin and Hamburg – Munich. In October, Munich offers comfortable temperatures for strolling. During the day, the mercury climbs to between 59°F and 68°F. There is no stifling heat to escape from, and the walk itself is enjoyable rather than being a burden due to excessive warmth.
Moreover, it's not too cold either – you can take pleasure in the magnificent views of the historic city and spend ample time outdoors. The daylight hours still last from 10 to 12 hours. At night, the temperature drops to a range of 53°F to 41°F.
What to do and see in Munich in October
Marienplatz (Maria's Square). Marienplatz, the heart of the Bavarian capital, is home to both the Old and New Town Halls. The facade of the Old Town Hall features a clock adorned with moving figures. You can enjoy the clock chiming at noon and in the evening, accompanied by a charming performance!
Munich City Museum. This museum houses a Puppet Theater, a collection of musical instruments, and a hall displaying history-related exhibits. Last year, I was fortunate to witness a musician playing an old instrument, and the music was delightful!
Deutsches Museum. As the largest museum in Munich and all of Europe, the Deutsches Museum appeals to everyone, especially children. A dedicated Children's Kingdom, complete with interactive entertainment, helps youngsters familiarize themselves with the complex technical world. The museum spans several floors, with some exhibits so large that stairs are built around them! Here you'll find full-size equipment, such as ships, rockets, and cars. Your children will be thrilled!
Maximilian Park. This stunning park, situated on the banks of the Isar River, boasts beautiful colors and views. The well-maintained grounds remain clean even during the autumn season, and a picturesque layer of foliage rustles underfoot as you stroll.
Don't forget about the most famous autumn festivals and celebrations:
Oktoberfest. Featuring massive beer tents, servers in traditional costumes, and classic Bavarian food, this lively and beloved festival takes place at the Theresienwiese, near the railway station. It typically attracts several million tourists and offers entertainment for both adults and children. The festival atmosphere is truly remarkable!
Day of German Unity. On October 3, the country commemorates the Day of German Unity, which symbolizes the unification of East and West Germany in 1990. In the evening, you can attend a concert featuring local and guest performers, participate in folk festivals, and enjoy traditional fireworks to cap off the night.
Halloween. Although Halloween falls on one of the nine "quiet" days of the year when Bavarian laws prohibit fun, dancing, and loud music, Munich still celebrates the holiday. For instance, the BMW Museum hosts an annual Halloween night for children aged 10-13 on October 29-30. The event includes an exciting show program for children, while adults can explore the museum and admire numerous impressive cars.
All these activities make Munich an excellent destination for the entire family.
2. Berlin, Germany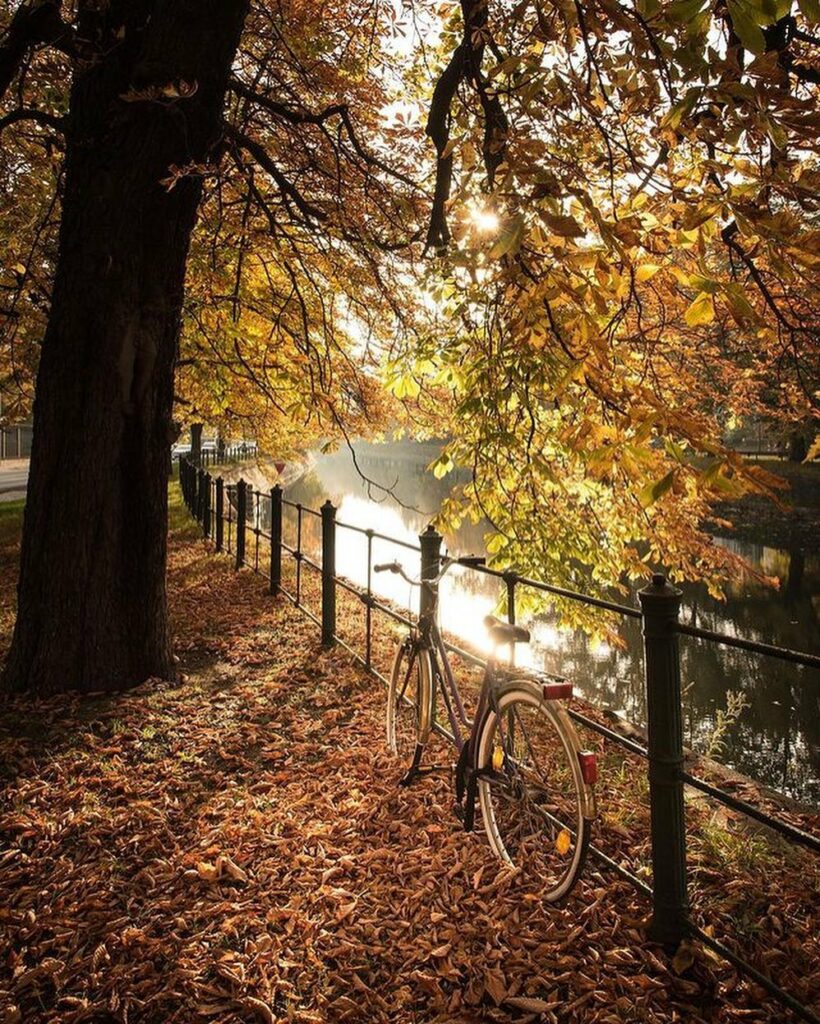 Berlin, the capital and largest city of Germany, is a global cultural center. This multifaceted city is known for its unpredictable weather. While October can be inconsistent, it still manages to bring a touch of summer to Berlin's autumn days with impeccable coffee and leisurely family strolls. Despite the occasionally inhospitable weather, a substantial number of tourists visit during this month.
However, not everyone requires constant sunshine and clear skies to enjoy themselves. Rain enthusiasts should remember to bring an umbrella and warm clothing, as temperatures can drop to between 55.4°F and 59°F by mid-month. Early October in Berlin offers fresh and pleasant air, perfect for long walks amidst trees adorned with golden leaves. This is also the time to attend popular autumn festivals.
Read also: Best Day Trips from Berlin
What to do and see in Berlin in October
Festival of Lights. Featuring light installations at over 70 historical and architectural sites in Berlin, the Festival of Lights also includes various entertainment and cultural events, music concerts, tours, fireworks, and laser shows. The spectacle is fantastic!
Harvest Festival. Held on the first Sunday in October, this enormous fair showcases lovingly grown fruits and vegetables, making it a paradise for health-conscious eaters.
Berlin Jazz Festival. Starting at the end of October, the Berlin Jazz Festival presents both traditional and experimental jazz styles. While I'm not a huge jazz fan, aficionados will find the event fascinating!
In October, the golden parks of Berlin beckon visitors for romantic walks and cups of coffee, while numerous attractions invite further exploration.
Berlin Cathedral. Over a century old, the Berlin Cathedral boasts luxurious interior decorations, marble, onyx, and gilding, which lend it a unique character. The park in front of the cathedral is a favorite resting spot for locals who enjoy lounging on the green grass in summer or amidst yellow leaves in autumn. In October, the park's vibrant colors and brilliant autumn foliage are truly stunning.
Berlin TV Tower. I just love this place! Last year, I ascended to the top and was greeted by breathtaking city views that stretched to the horizon. The spacious observation deck offered ample room to move about and take photos. The city looked incredible from above! Also, the "Sphere" restaurant provides fantastic food and top-notch service.
Labyrinth Museum. Since the end of October in Berlin is often marked by rain, I recommend taking the whole family to the Labyrinth Museum to avoid boredom in your hotel room on a rainy day. This interactive game entertainment and educational space features exhibitions and workshops where children actively participate. Kids aged 3–12 can try different professions or engage in captivating sciences (I wish I were younger!). The museum also hosts performances, concerts, and entertainment programs that both children and parents will adore.
Overall, Berlin in October offers quite a range of exciting activities, making it a solid October destination.
3. Budapest, Hungary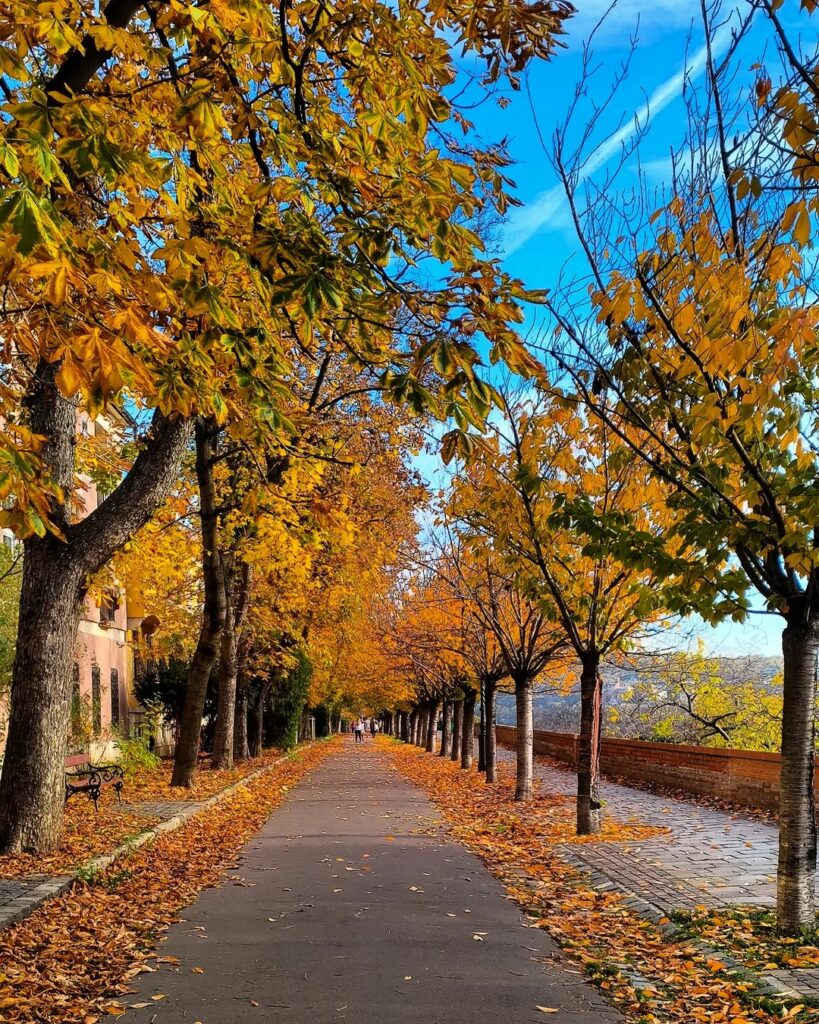 Budapest, the capital and largest city of Hungary, is home to about 2 million people. The city straddles the Danube River, with the hilly, landscaped Buda on the right bank (west) and the flat Pest on the opposite side. Often referred to as the "Paris of the East" and the "Pearl of the Danube," Budapest boasts an array of magnificent sights, monuments, museums, theaters, and thermal resorts. It is also renowned for its exceptional gastronomy, shopping, and entertainment.
In October, autumn truly takes over Budapest, with green trees turning yellow and crimson. Sunny days become less frequent, while cloudy and rainy days increase, and daytime temperatures typically stay below 63°F. During the second half of October, daytime weather hovers between 50°F and 54°F, with thermometers potentially dropping to 41°F in the evening.
Famous architectural monuments framed by autumn leaves exude a unique charm. What could be more enjoyable on a trip than wandering along ancient cobblestone streets in the warm rays of the autumn sun, sipping wine, and listening to the enchanting music of street performers?
What to do and see in Budapest in October
The Parliament Building: As one of the most beautiful functioning government institutions, this symbol of the capital is situated on the banks of the Danube and featured on nearly every other Budapest souvenir. The building's evening lighting creates a special atmosphere on autumn nights.
Fisherman's Bastion: Stroll around and marvel at the architecture. It's best to visit in the morning when there are fewer people and you can take beautiful photos.
St. Stephen's Basilica (the largest Catholic cathedral in the city): Located in the heart of Budapest, St. Stephen's is one of Hungary's most important churches and a major city monument. Its interior exudes a magical and serene atmosphere. The climb to the top offers stunning city panoramas, especially at sunset!
Széchenyi Baths. Craving some hydrotherapy? Széchenyi Baths offer three outdoor pools and 15 indoor ones. Crowds are rare at the beginning and end of October.
Café Budapest. Contemporary Art Festival Established in 1992, the Budapest Autumn Festival is an annual celebration of dance, jazz, theater, poetry, and fine arts. The contemporary art fair, the largest in Eastern Europe, runs for two weeks in mid-October and is well worth a visit!
4. Valencia, Spain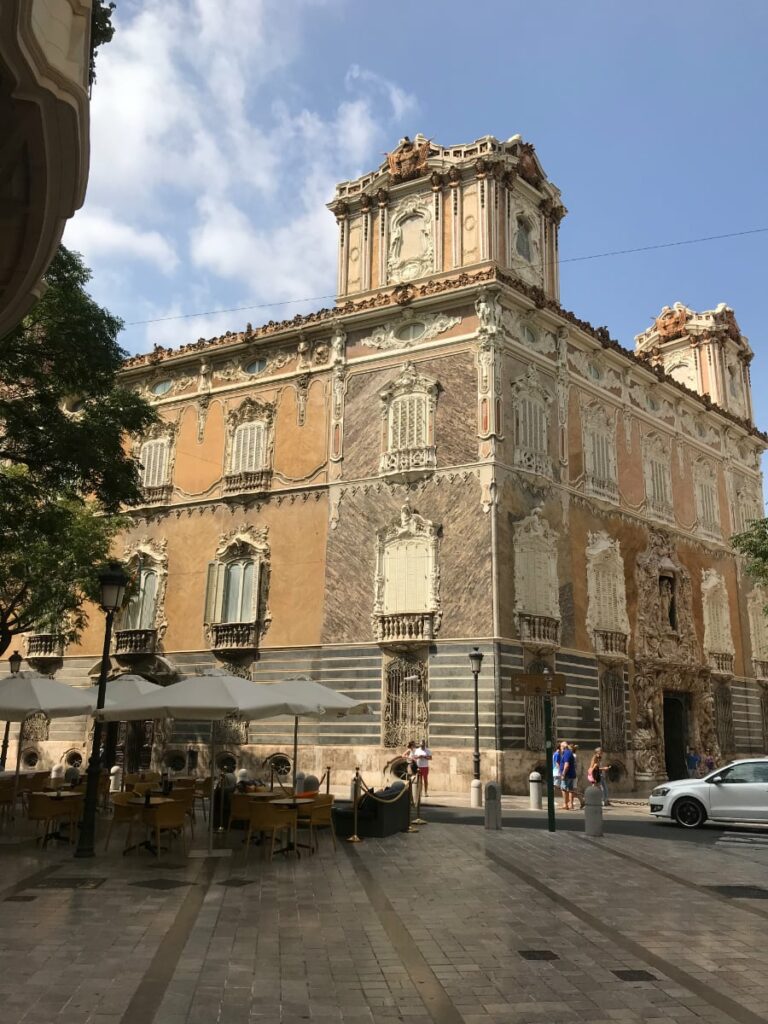 I've already covered many topics about this beautiful city, which offers a well-rounded stay:
Valencia is a port city on the southeast coast of Spain, situated at the confluence of the Turia River and the Mediterranean Sea. The average daily temperature in October ranges from 78°F to 80.6°F.
Valencia's tourist attractions cater to both adults and children. The city is incredibly green, with numerous gardens adorning the urban landscape year-round and providing ideal spaces for relaxation and outdoor activities.
What to do and see in Valencia in October
Turia Gardens park is a 8-mile long riverbed – the relatively dry River Turia was here at one point. Turia weaves across the entire course of the city very naturally (as a river would). It is the city's heart and lungs, and it can be seen how the city was gradually built and expanded all along the riverbed. If you are used to walking a lot while traveling, this is the best location you will find in all of Spain. And it is really beautiful in October.
The City of Arts and Sciences. An incredibly stunning site, this complex is located at the end of Turia Park. It's the perfect place to take breathtaking photos and spend some time in quiet contemplation. Comprising separate buildings connected by bridges, ponds, and azure waters, the area is truly spectacular.
Malvarrosa Beach. It will be already quite cold to swim in the Mediterranean sea, but this beach is always a nice place to walk, people watch, eat paella, and take in the seaside views. Also, you iwll get a chance to see the kite festival – Festival Internacional del Viento.
Visit the Old Town with its Mercado Central and get lost in a labyrinth of narrow streets.
5. Vienna, Austria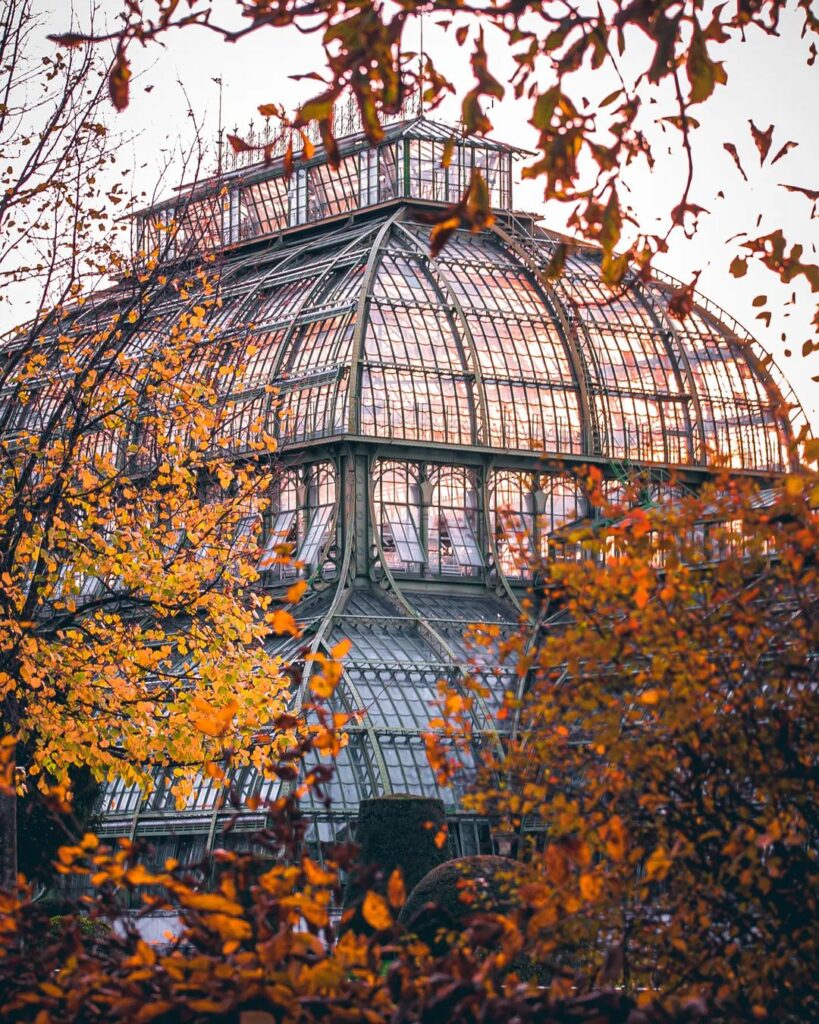 Vienna, Austria's capital and largest city, is situated in the northeastern part of the country and actually is the most liveable city in the world! Don't miss the chance to test it out by yourself!
In October, Austrian autumn will be in full swing, so it's best to dress in layers. The average daily temperature in October is 59°F, with average nighttime temperatures around 41°F. At the beginning of the month, daytime temperatures range between 64.4°F and 68°F.
Vienna is perfect in October – less crowded, sunny, royal, and elegant.
What to do and see in Vienna in October
St. Stephen's Cathedral. A grand Gothic cathedral with stunning architecture, St. Stephen's Cathedral is also famous for its relics, icons, world-renowned works of art, and church utensils. Its grandeur is awe-inspiring, and the bell tower offers a fantastic view of the Danube and Vienna, which is well worth climbing the spiral staircase for.
Schönbrunn Palace. The summer residence of the Habsburg emperors, Schönbrunn Palace is one of the most significant Baroque-style buildings. Located near Vienna's center, this exquisite place is ideal for families and couples. I have visited it multiple times throughout the year, and it is especially enchanting in autumn when the colorful foliage creates a magical atmosphere.
Karlsplat. As one of the city's most important transport hubs, Karlsplatz is home to many significant buildings, such as the Karlskirche church, Vienna Museum, Technical University, the Artist's House with an exhibition center, and a cinema and concert hall Musikverein. Don't miss the chance to explore this area.
Vienna Woods. This forest park is located in a relatively hilly region. If you enjoy outdoor activities with your family, choose a warm, sunny day, pack some treats, and head to the western outskirts of Vienna. It's impossible not to fall in love with the Vienna Woods! The silence, birdsong, and fantastic air are captivating. You can spend all day walking through the woods and find yourself wanting to return again and again. Pro tip: It's best to arrive at the Vienna Woods early in the morning to see as much as possible and fully appreciate its charm.
Read also: Best Breakfast Places in Vienna and 15 Things to Do in Vienna 
6. Provence, France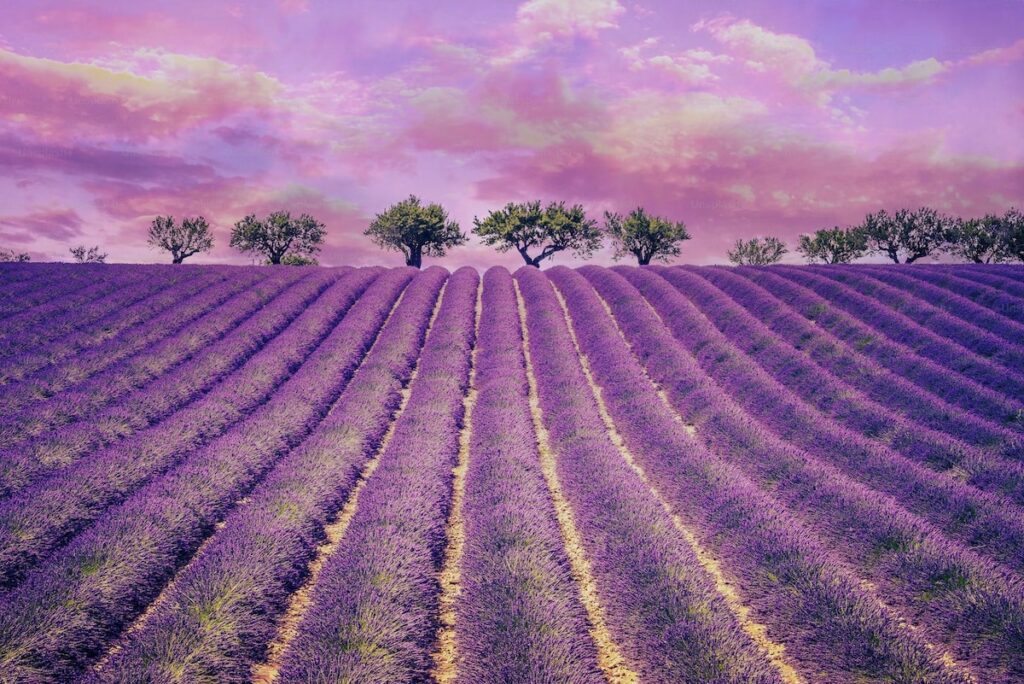 Although it's not a city, it was absolutely necessary to put it on this list: Upon arrival in authentic, rural Provence, you'll be greeted by postcard-perfect landscapes and incredibly charming, brightly colored houses.
When visiting Provence in October, expect temperatures ranging between 64°F and 78°F. Typically, the first week of October is the warmest, with warm days and a heavily overcast sky. The temperature usually hovers around 69.8°F, accompanied by a pleasant breeze. The climate in Provence can be quite challenging for people due to the sweltering summer heat and freezing cold temperatures during cold weather. As a result, October is an ideal time to visit Provence, offering the most comfortable temperature.
What to do and see during your October visit to Provence
Capture stunning photos in the purple gold of Provence. The locals refer to lavender fields as saffron, which is equally beautiful. The lavender fields are gorgeous at this time of the year. Don't miss the opportunity to have a photoshoot in these mesmerizing lilac fields, which will make your pictures truly unique.
Attend the Chestnut Festival at the end of October. The French highly value chestnuts and even hold a festival in their honor. During the festival, you can enjoy the aroma of chestnuts and indulge in their delicious pulp. It's quite a treat!
Explore the canyons. Visiting the Grand Canyon du Verdon or Nesque Gorges is a great idea, as they offer incredible scenery, open sightlines, and numerous viewpoints. Additionally, consider wandering along Mount Ventoux's trails and riding through the gorge. The view from the peaks is breathtaking!
Stock up on wine. In October, France frequently hosts wine fairs where you can buy wine at the best prices. I once purchased a few bottles at a reasonable price and enjoyed them with friends. Provence wine is one of my favorites!
Attend a jazz music festival in Marseille or a blues festival in Avignon. For ten days in October, the La Fiesta des Suds festival in Marseille fills the Mediterranean sun-soaked streets with melodies that have festival-goers dancing. The performances are outstanding, and the atmosphere is incredible.
Visit St. Victor's Abbey. This lovely old abbey, currently undergoing restoration in some parts, resembles a small, eroded castle from the outside, giving it its charm. I enjoyed discovering and touring the abbey, which appears very luxurious.
Participate in the Marseille-Cassis Half Marathon. The Marseille-Cassis Internationale is an annual half marathon taking place during the last weekend in October, following a course from Marseille to Cassis in France.
7. Dubrovnik, Croatia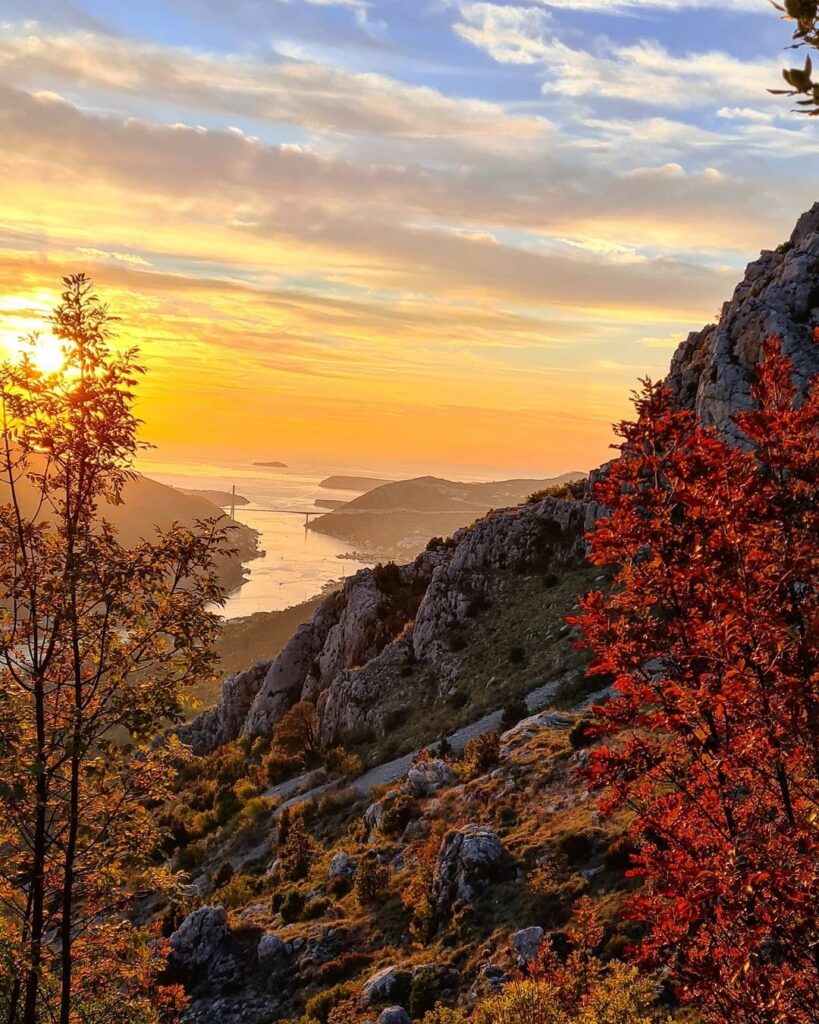 Dubrovnik, located on the southern Adriatic Sea coast, is often considered the most picturesque city on the Dalmatian coast and is known as the "Pearl of the Adriatic."
In October, the weather in Dubrovnik is mild and sunny, with average temperatures around 64.4°F and nighttime lows of 53.6°F. Don't forget to pack a jacket for the cooler evenings.
This charming city, part of the UNESCO World Heritage List, attracts many visitors even outside of the high season, as it is the pearl of Croatia.
What to see and do in Dubrovnik in October
Explore Dubrovnik and its surroundings. The unbelievably well-preserved old town of Dubrovnik is filled with beautiful Renaissance, Gothic, and Baroque palaces, churches, monasteries, narrow cobbled streets, passages, alleys, quaint restaurants, lively bars, endless sea views, and swimming and diving opportunities.
Take a horseback riding tour. There are few better ways to enjoy the spectacular Dubrovnik Riviera scenery than by horseback riding. In the small village of Popovici in Konavle, a professional riding center organizes half-day riding tours. Ride through some of the most beautiful parts of Konavle at the Cavtat end of the Dubrovnik coast – a particular highlight is a chain of cliffs offering spectacular views of the Adriatic Sea. Horseback riding is a delightful activity suitable for the entire family, and your kids will love the horses!
Go shopping. In October, prices for goods and accommodations are much lower than during the high season. Take advantage of sales and fairs to find great deals. Last year, I bought many souvenirs in October at much lower prices than in the summer, and my friends were thrilled!
Try pancakes with spicy Dubrovnik orange jam. Thanks to the Adriatic sun and an abundance of clean, fresh water, Dubrovnik is the perfect place for bittersweet fruits to grow. Locals prepare jam, marmalade, candied fruits, fruit juices, desserts, liqueurs, and Christmas decorations. Many families in Dubrovnik pick oranges straight from the tree and make homemade spicy jam, a unique treat in the city. You can try pancakes with spicy orange jam in almost any cafe or restaurant; the taste is amazing! I had never tried this jam before, and the combination of sweet and spicy was a new and delightful experience.
Visit the Dubrovnik theater. If you encounter a rainy October day in Dubrovnik, worry not! It's the perfect time to visit the Dubrovnik Theater. The magnificent theater features three tiers of balconies, a luxurious wide stage, and an auditorium, providing every spectator with an ideal view. Beautiful railings, wood trim with attention to detail, and a heavy velvet curtain create an impression of luxury and grace. Also, in the theater, you can see paintings by Dubrovnik's famous artist Vlaho Bukovac.
Visit Dubrovnik's beaches. Typically, the beaches are less crowded in October, and while the water temperature may be a bit chilly, it's still pleasant for swimming. October is the perfect time for swimming without the massive influx of tourists. Choose your favorite beach and enjoy some relaxation!
8. Alba, Italy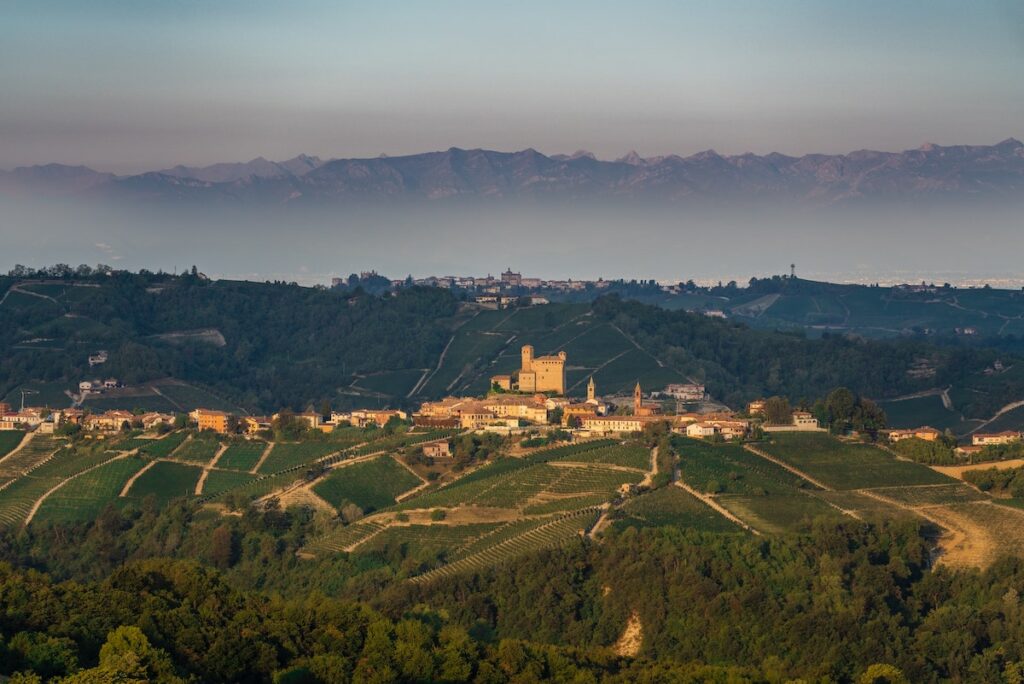 Alba is a town and commune in Piedmont, Italy, located in the Province of Cuneo. It is one of the primary cities within the UNESCO World Heritage Site of the Vineyard Landscape of Piedmont: Langhe-Roero and Monferrato. The town is renowned for its white truffle and wine production.
In October, the average temperature in Alba ranges from a high of 66°F to a low of 47°F, making it moderately chilly and humid, but still sunny.
Top things to do in Alba in October
Explore the town. Alba is a charming small town with historic cobblestone streets that are a delight to stroll down. Enjoy a pleasant walk through the winding roads and alleyways, particularly during autumn when the town is covered with leaves.
Visit Alba Cathedral of San Lorenzo in Piazza Risorgimento. Located in the city center of Alba, the Cathedral of San Lorenzo is the oldest church in the town, dating back to the early 12th century. The interior of the cathedral is beautiful, featuring ornate furniture and unique antique artwork.
Hunt for truffles. Alba is home to white truffles, one of the world's rarest and most expensive foods. Book a hunting tour with experienced guides for a truffle hunt, available from October to December. However, October is the best time to go, as the weather is still warm and pleasant.
Buy some sweets and enjoy a cup of coffee. Alba is not only known for its truffles and wine but also as the birthplace of Ferrero Rocher and Nutella! Although you cannot visit the Ferrero factory, there is a store where you can buy some sweets. As you walk by the factory in the town center, you can smell chocolate in the air. So, purchase some sweets, order a cup of coffee, and savor the sweet life!
Visit Langhe-Roero and Monferrato. This UNESCO World Heritage site consists of five wine-growing areas known for their stunning landscapes and delicious vintages, including Castello di Grinzane Cavour. Spend a few days touring the local vineyards to see what makes each area special and unique. It's one of the most beautiful places I've ever visited, with the wine being the cherry on top!
Take a half-day trip to Barolo. Barolo is a small town near Alba, famous for its high-quality wine. You can book a tour to taste some wines, learn about the region's wineries from a local, and enjoy the beautiful views of the vineyards. The best way to spend time in Barolo is by strolling through the town full of picturesque cobblestone alleys, stopping at local restaurants for a delicious meal.
Explore other towns near Alba. Here are some charming towns near Alba:
– Avigliana. Just an hour away from Alba is the jewel of the Lower Sun Valley. This medieval town offers fantastic architecture and beautiful mountain views. Don't miss Avigliana Castle, the Sacred of San Michele, and Avigliana Lake Natural Park!
– Canale di Tenno. This quiet wine town is only 20 minutes from Alba, making it an easy day trip! Be sure to visit the local wineries and tasting rooms, enjoying a glass of wine while taking in the October scenery.
– Cannero Riviera. A classic Riviera-style town two hours from Alba, Cannero Riviera features beautiful buildings along the coastline and fantastic views of the bright blue lake.
At first glance, Alba may seem like a small town, but as you explore it further, you'll discover many fascinating things to do!
9. Perugia, Italy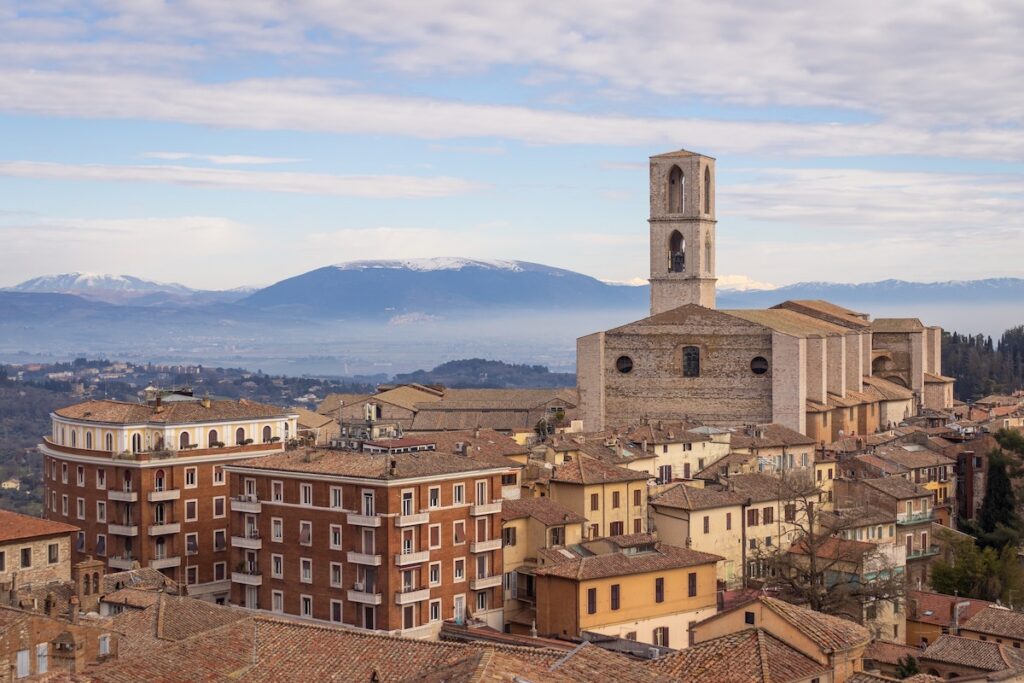 Perugia, the capital city of Umbria in central Italy, is crossed by the River Tiber and situated halfway between Rome and Florence. In October, this ancient and beautiful city has an average temperature ranging from a high of 69°F to a low of 49°F.
Perugia serves as an ideal base for exploring central Italy, and there are numerous activities to enjoy.
Things to do and see in Perugia in October
Learn more about the history of Perugia. One of the best things to do in Perugia is to take a short walking tour with a local guide. The town is filled with spring breezes, summer sunshine, and autumn chills. Strolling through Perugia's streets is a favorite activity for both visitors and locals, particularly in autumn when the magical atmosphere is reminiscent of coffee and rain.
Visit the Perugina Chocolate Factory. Umbria is a major producer of chocolates, including the world-famous Baci. To learn more about this tradition and sample some products, consider taking a factory tour. You'll witness the chocolate-making process and taste various chocolates and other traditional products at a nearby local shop.
Wander through Underground Perugia. Beneath Giardini Carducci lies Underground Perugia or Rocca Paolina, a network of streets within a 16th-century medieval fortress built by Pope Paul III. As a symbol of papal power, most of the fort was destroyed in the 19th century after Italy's unification. Today, you can explore exhibits, museums, and shops underground, as well as wander through the maze of streets and learn about the site's history.
Visit the National Gallery of Umbria. The National Gallery of Umbria showcases a unique collection of paintings, particularly from many Umbrian artists. Here, you can find works by artists such as Piero della Francesca, Beato Angelico, Luca Signorelli, and many others—truly a treasure of Italian art. Art lovers will be delighted!
Stroll down Corso Vannucci – a wide, vehicle-free street that stretches from Giardini Carducci to Piazza IV Novembre. This bustling area is filled with cafes, street musicians, bars, and more. In October, you can often encounter street musicians playing romantic songs, creating a very intimate atmosphere.
Enjoy traditional Umbrian cuisine. Local specialties include dishes with truffles, strangozzi, spelt/farro, and sheep's cheese. You can try them at any cafe. I sampled the Strangozzi with lamb and artichoke, and it was perfect!
Admire the Etruscan Arch. The Etruscan Arch is one of Perugia's most impressive sites. Walking through the gate provides quick access to some of the city's main attractions, such as Piazza IV Novembre. However, it's also worth walking to the right and around the Etruscan Arch for fantastic views of the gate and the rest of Perugia. Many cafes are situated in front of the arch, so grab a coffee and take in the beautiful scenery!
10. Ayia Napa, Cyprus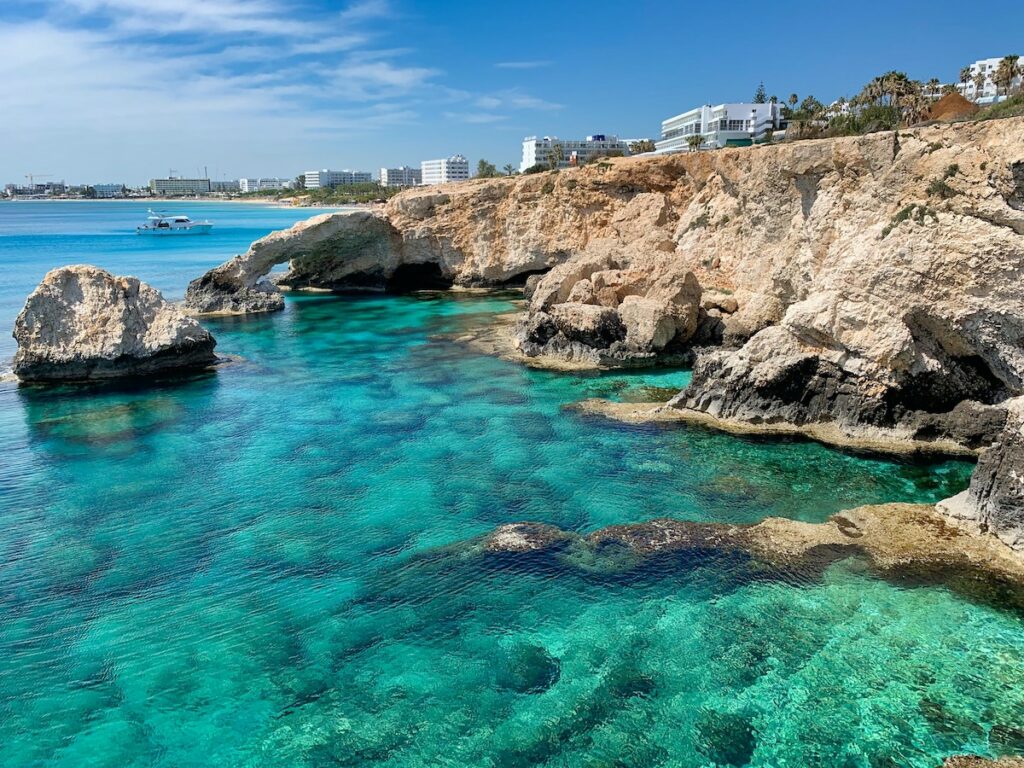 The Republic of Cyprus is a small island nation in the eastern Mediterranean Sea. Ayia Napa, situated on the southeast coast of Cyprus, is one of my favorite destinations to visit in autumn. I love this resort for its incredible October weather and the relatively warm sea. October is considered the best month of the "velvet" season in Ayia Napa. During the day, the air temperature reaches 80°F, and at night, it cools to 69°F. While temperatures may reach 86°F at the beginning of the month, they typically do not exceed 77°F by the end of October.
Top things to do in Ayia Napa in October
Start your day in the heart of Ayia Napa. Ayia Napa Central Square is an excellent starting point for exploring the area. The square's main attraction is the "I Love Ayia Napa" sculpture, where tourists gather for photos and selfies between the heart and the city's name. The square also features fountains, memorials, statues, and green spaces, along with coffee shops, restaurants, and historical churches.
Explore Ayia Napa's natural wonders. Greco National Forest Park is a stunning park along the Mediterranean shore, with numerous nature trails offering views of sea cliffs, ocean waves, beaches, and pine forests. Hike a portion of the European Long Distance Trail E4, which traverses Cape Greco National Forest Park on its way to Gibraltar. Follow the Aphrodite Cultural Route, said to visit Aphrodite's birthplace, or seek out Agoi Anargyroi, a small church within the park that allows visitors to take a dip in the holy water off the coast.
Stroll through a forest of white stone sculptures. Ayia Napa International Sculpture Park uniquely combines culturally significant artworks with native flora and fauna, offering a free experience. Amidst the 1,500 Cypriot trees and other plants, artists from around the world have erected various sculptures of all shapes and sizes. It is the perfect place to take photos and enjoy the contrast of the white sculptures against the deep blue ocean beyond.
Walk in the footsteps of ancient worshippers. Just a few steps from Ayia Napa Central Square stands the Monastery of Ayia Napa in all its medieval splendor. The monastery still hosts religious events and festivals, and there is a museum filled with artifacts that will interest visitors of all ages.
Discover Cyprus' deep connection to the sea. Ayia Napa boasts 14 Blue Flag beaches from east to west. My favorite is Nissi Beach, with its white sand and crystal-clear waters reflecting vibrant shades of blue. The beach is easily accessible on foot or by car and offers restrooms, changing facilities, bars, and ocean-view restaurants. It is a popular spot for water sports and parties featuring DJs.
Discover the underwater world. There are three main dive sites in Cyprus:
– Protaras Green Bay, an excellent location for beginner divers, ideal for training and first dives. Dive up to 12 meters deep to see ancient statues, amphora fragments, and various fish on the seabed.
– The Cavo Greco caves, near Ayia Napa, suitable for a second dive or more experienced divers.
– Zenobia, a sunken ship located 10-15 minutes by boat from Larnaca. Diving is available for different levels of training.
Choose your preferred option and enjoy!
11. Prague, Czechia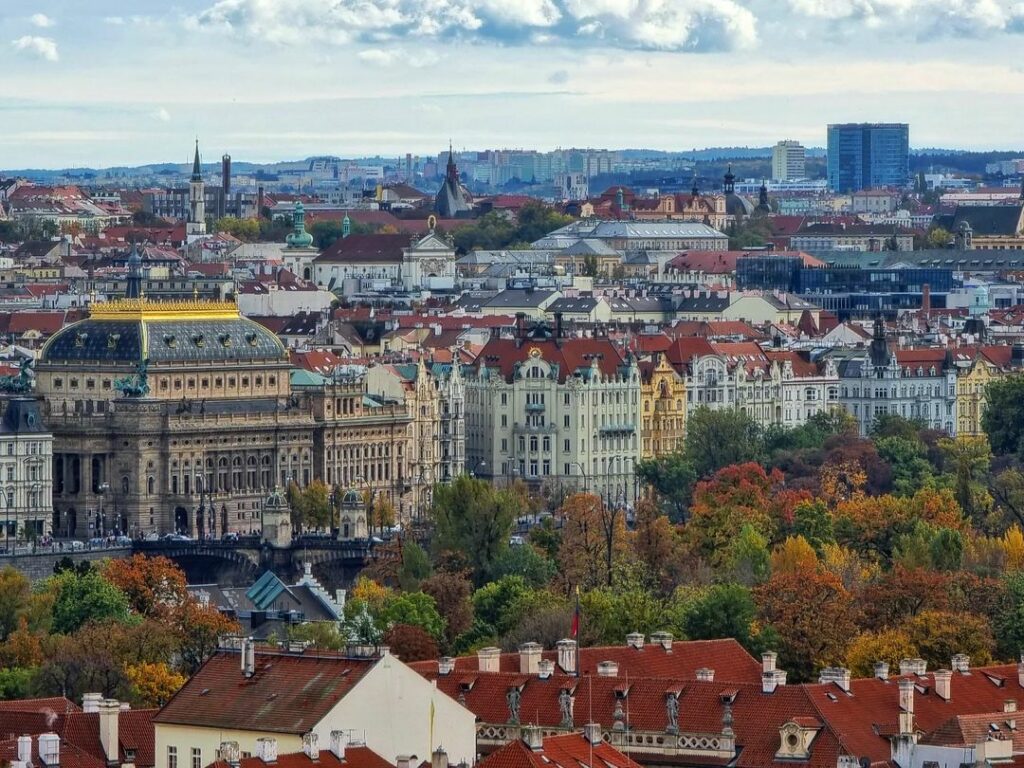 When discussing autumn in Europe, you cannot overlook the magnificent Prague, the capital and largest city in the Czech Republic.
Daytime high temperatures typically hover around 59°F early in October, dropping to 50-52°F by the end of the month.
Visiting Prague in October is an excellent choice, as the month offers pumpkin carvings, theater festivals, design events, and international jazz for guaranteed fun!
What to do and see in Prague in October
Go on a Sightseeing Tour. With mild daytime weather and cooler evenings, a free walking tour is ideal. Stroll along Charles Bridge and count the spires rising from the City of a Hundred Spires. Wander the cobblestone streets of Old Town and learn about the Kingdom of Bohemia's history. Admire the Gothic, Baroque, and Renaissance architecture of St. Vitus Cathedral, the Astronomical Clock, and Prague Castle. All these places are breathtaking!
Visit the Prague Light Show. Every year in Prague, the Festival of Lights takes place for four days during the first half of the month. Thousands of people flock to the city's most significant historical monuments each year. Set against the night sky and the stunning facades of medieval Czech buildings, lights are projected onto the structures, combining with artificial intelligence concepts to create a fusion of digital culture and creativity. This emerging art performance supports young local artists.
Explore the Historic Old Town. Square Old Town Square (Staroměstské náměstí) is located between Wenceslas Square in Nove Mesto (New Town) and Charles Bridge. Established in the 12th century, this historic square in Prague's Old Town district features the Gothic Church of Our Lady before Tyn, the Baroque St. Nicholas Church, the former royal residence Stone Bell House, and the Kinsky Palace, home to the Czech National Gallery art museum.
Attend the International Jazz Festival. The International Jazz Festival has been a Prague tradition for over 50 years, usually beginning in mid-October and lasting approximately two weeks. Having started in 1964, the festival is one of the oldest and most established music festivals in the Czech Republic and Europe. Music legends like B.B. King, the Duke Ellington Orchestra, Benny Goodman, and many others have graced the festival stage.
Relax at Prague's Green Oasis. Wallenstein Palace, a stunning baroque palace in Lesser Town (Mala Strana quarter), was built in the 17th century for Bohemian military leader and nobleman Albrecht von Wallenstein. The palace is renowned for its beautiful gardens, open to the public from April to October. Enjoy a peaceful walking tour, admiring the beautifully decorated lawns, floral alleys, and fountains. October is perfect for unwinding in this tranquil setting.
Admire Pumpkin Creations at The Pumpkin Autumn Festival. Starting October 15 each year, visitors can marvel at the most impressive artistic creations made from pumpkins. The festival culminates on October 31 with a pumpkin parade after 6 pm. Throughout the festival, attendees can enjoy craft workshops, food and drink stalls, and much more.
Join the Halloween Celebrations. Halloween in Prague is a fun-filled event. If you find yourself in the city on October 31, immerse yourself in the spooky, festive atmosphere that permeates the town. The beautiful medieval buildings, narrow streets, and nighttime lights give the city an unmatched fairytale charm.
Prague is undeniably one of the most exquisite destinations in the world, and October is the perfect month to visit this incredible city!
Final Thoughts
Although October can sometimes be cold and rainy, the weather promises to be quite pleasant in the locations I've described above. And with the global warming which is affecting the Earth climate each year, this October promises to be sunny and warm.
So, embark on an exciting journey, visit cities, soak in the autumn vibes, head to the seaside or attend festivals, taste new dishes, sip coffee and wine, and simply have fun and enjoy the life!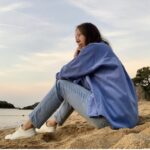 Hello, my name is Nadia.
I usually write about traveling (there are so many places to fit all the lifestyles), relocation (finding a job overseas or moving without losing an income), and living in a foreign country (adapting to a different culture and mentality). Follow me on Twitter, Facebook, Instagram, or LinkedIn!
This post might include some affiliate links. If you make a purchase through these links, I may earn a small commission at no additional cost to you. I appreciate it when you use my links to make purchases.