7 Best Breakfast Places in Vienna, Austria
Nadia Podrabinek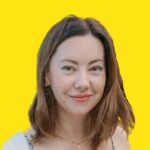 Written by Nadia Podrabinek
Hello, my name is Nadia. I usually write about traveling (there are so many places to fit all the lifestyles), relocation, and living in a foreign country (adapting to a different culture). My travels stretch beyond Spain, with journeys to the US, Italy, Norway, Portugal, and France. Relocating to Spain in 2018, I lived in cities from Barcelona to Madrid, currently calling Valencia home.  Follow me on Twitter, Facebook, Instagram, or LinkedIn! ... show more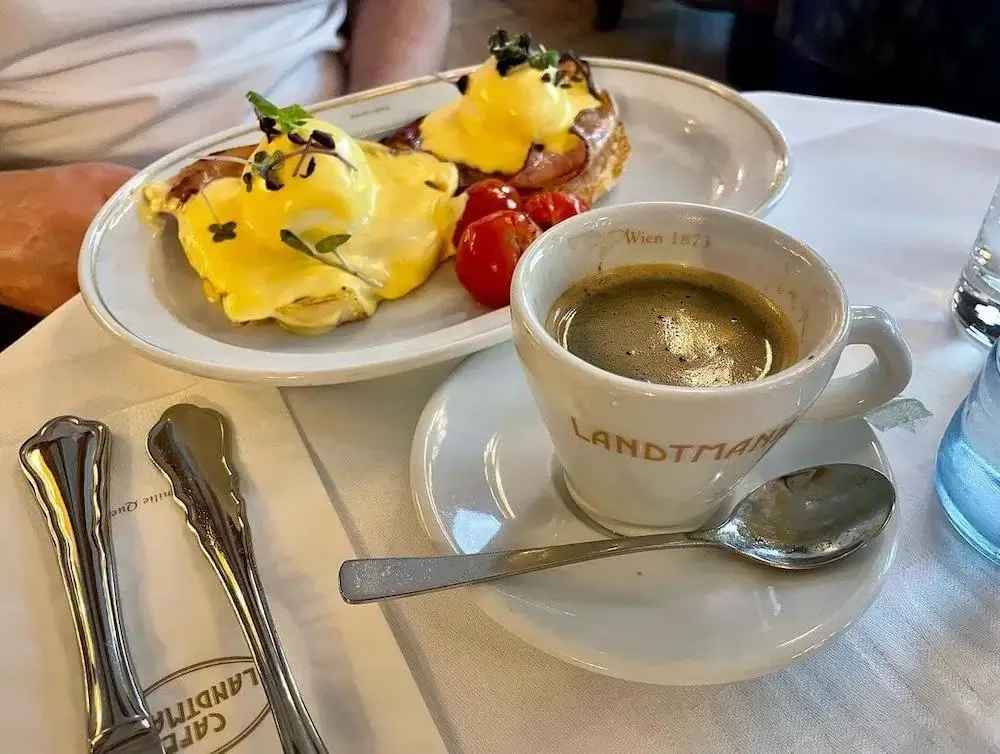 If you wake up in Vienna with an appetite and are looking for a typical Austrian and Viennese breakfast, read this guide to find the best morning meal in the city.
Vienna is the cafe capital of the world. You can always see some patios, coffee shops, and restaurants that are full no matter the day of the week, making the city cozy and pleasant. So, remember to sit down and enjoy the cafe culture in Vienna.
---
Key takeaways
Coffee culture in Vienna is big!
Ask for traditional Viennese breakfast.
Try the famous Melange coffee (a kind of Viennese Latte).
For the dessert, try both Sachertorte and Apple Strudel.
---
What people say on Reddit
Go to Naschmarkt, a permanent market close to where you're staying. There are many amazing breakfast places there. Just stroll along and enter wherever you want.

brintal
From personal experience I can recommend The Point of Sale and The Breakfast Club, both next to each other in about 10 mins walking distance from the Albertina, and in a very nice part of town.

For more suggestions, there's even a blog called "Die Frühstückerinnen". It's in German only, but hey, the language of food is universal 😉

lila_liechtenstein
We were just in Vienna! Cafe Centraal was fine. Cafe Sacher was terrible. Our favorite breakfast hands down was Erich. Totally different vibe in a really good way; excellent food and drinks.

CrampyPanda
The Prater is also cool, basically a year-round fair ground that's fun to experience if that's what you're into. It also has a great restaurant called the Schweizerhaus, although that's currently closed so I don't know why I'm still talking about it.

deniskoch
Tip Vienna is not the cheapest city. It is a lovely place to visit, but not as friendly on the wallet as some other European cities.
Read also: Uncovering Vienna – 15 Best Things to Do
Best breakfast spots in Vienna
1. Cafe Central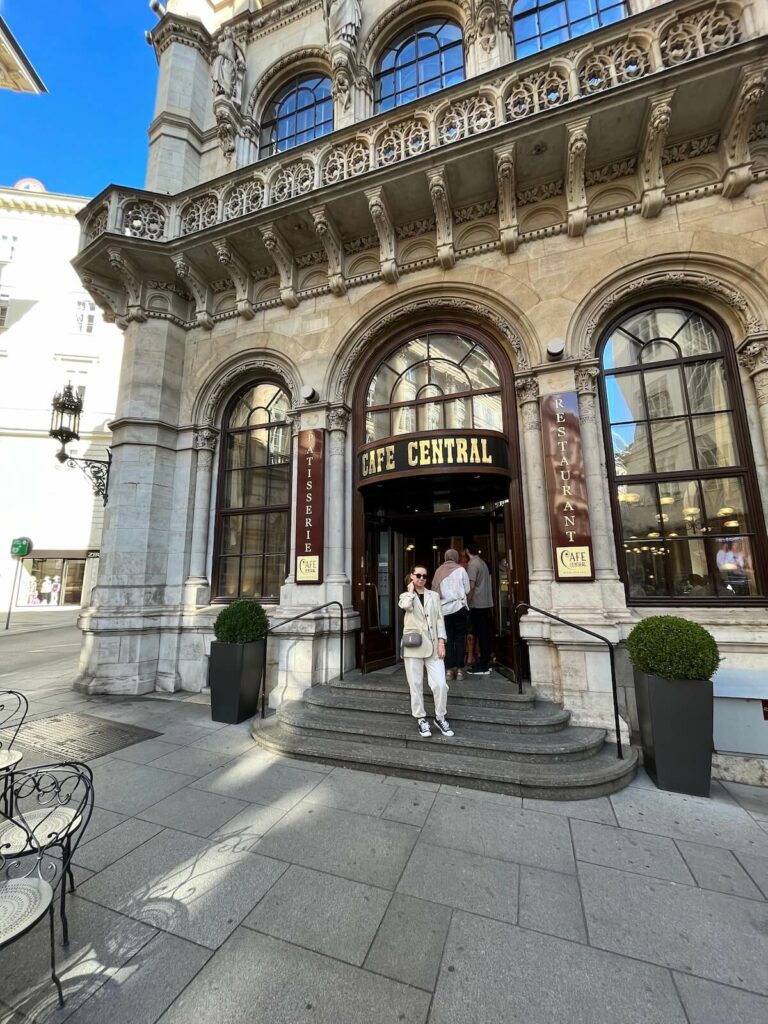 Since 1876, Cafe Central in Vienna has been famous for its excellent pastry, coffee, and people who have been there throughout the years, including Sigmund Freud and Leo Tolstoy.
Located on the corner of Herrengasse and Strauchgasse streets, Cafe Central is the main tourist attraction in the area, so expect to queue in line for a bit (usually, under 30 minutes). While standing in the line, you can enjoy the ambiance of horse carriages on the streets.
The cafe features a beautiful interior with high ceilings, large windows, and well-mannered staff. Try Cafe Melange if you haven't done that yet, or try Einspänner (a large espresso with whipped cream on top).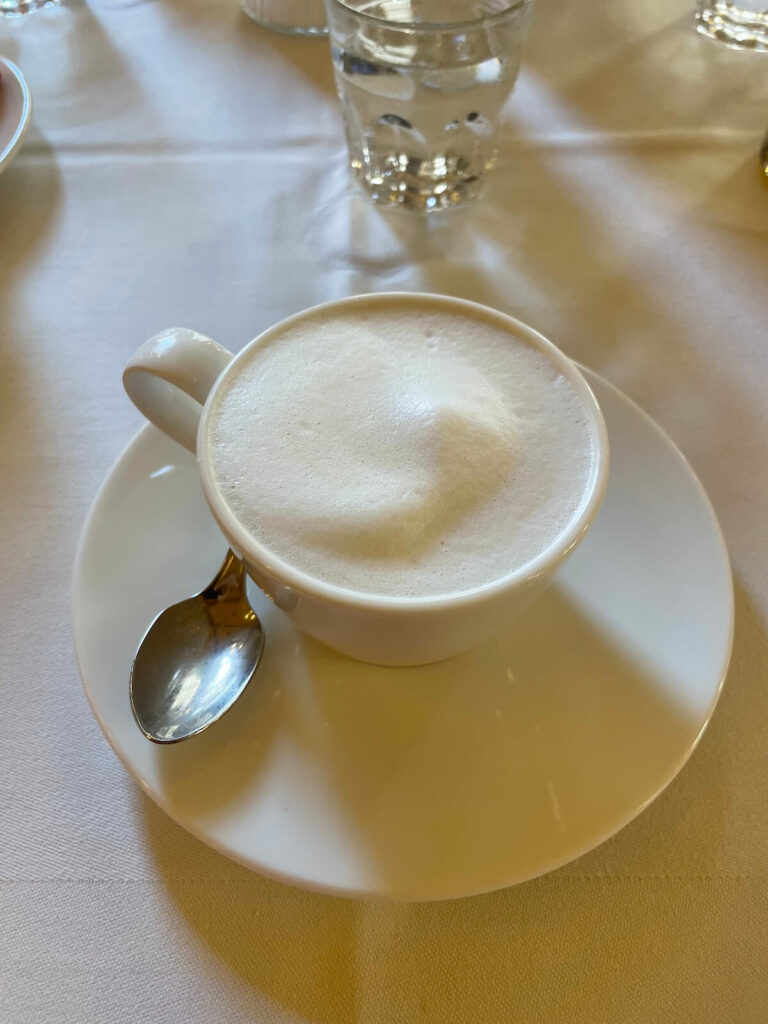 As for breakfast, they have a pretty extensive menu to fit your taste. I was surprised by the up-to-date breakfast choices in such an old establishment.
Choose anything you like for the desserts (I recommend the lemon tart). Check!
2. Demel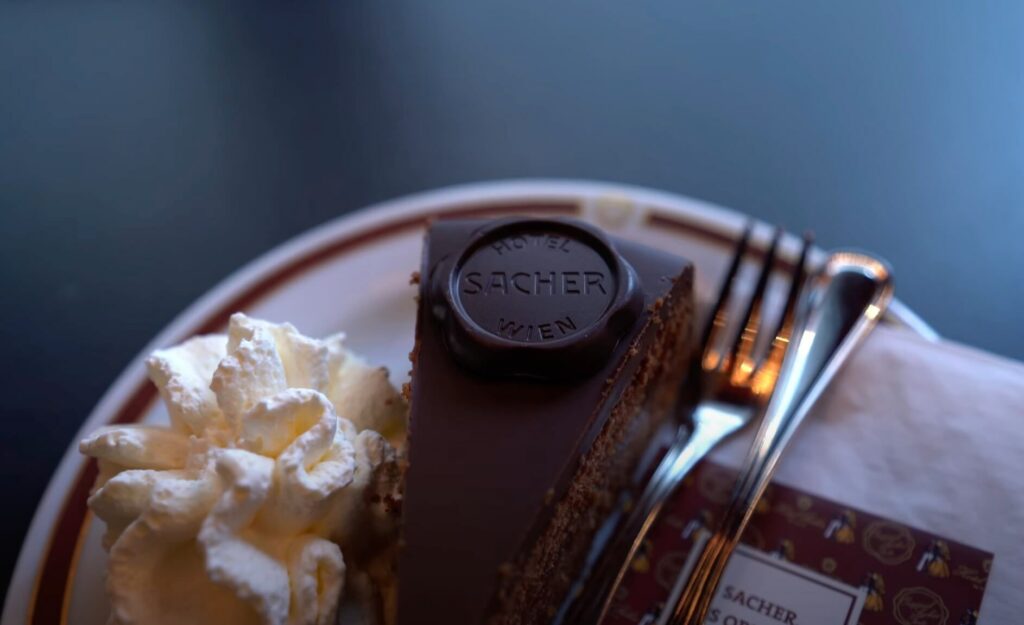 Demel is another touristy cafe in the city center. They will probably make you wait in line for the same time as Cafe Central (15-30 minutes), but there is much more foot traffic on the street, so it could be less comfortable.
For breakfast, try scrambled eggs with sausage and pumpkin seed oil or smoked salmon with creamed horseradish and baguette.
Try Kaiserschmark, a ripped-up pancake covered in powdered sugar and served with fruit glaze for the dessert.
On the other hand, I liked their desserts more than the same ones at Cafe Central.
Read also: What is the legal drinking age in Austria?
3. Aida
Aida has been around for over a hundred years (since 1913), so they had plenty of time to perfect their pastries, coffees, and cakes. And the prices are lower than some of the more touristy and famous cafes.
For the coffee, try Aida Melange (espresso with steamed milk and whipped cream); it is perfect without sugar. For the meal, I recommend trying Schinkenrolle garniert breakfast, a rolled slice of ham with tasty cream cheese, served with homemade sauce tartare and toast.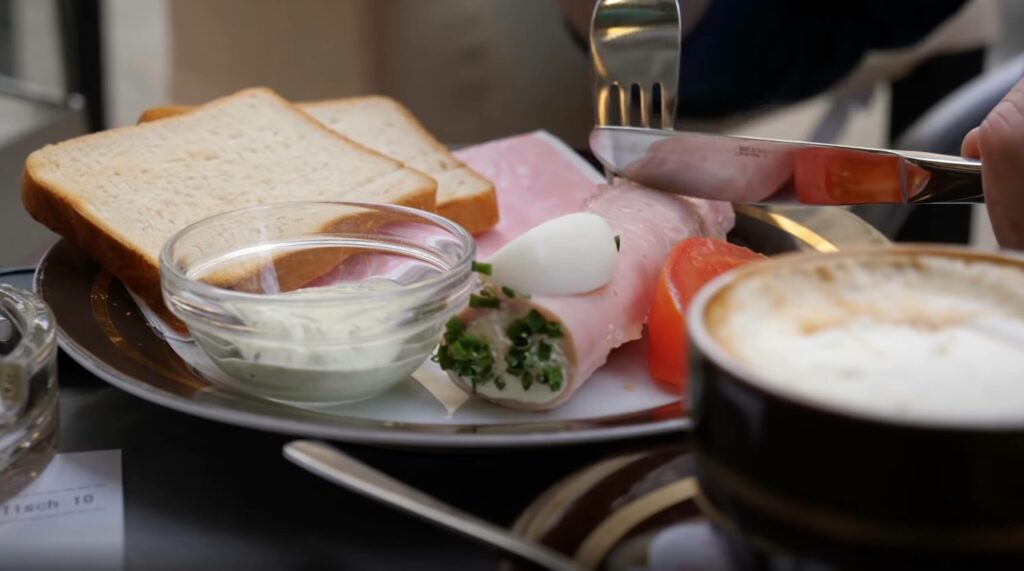 Finish the breakfast with the original Viennese Mozart cake or Topfenstrudel (a pastry with Austrian cheese in the middle).
They also have a beautifully designed menu: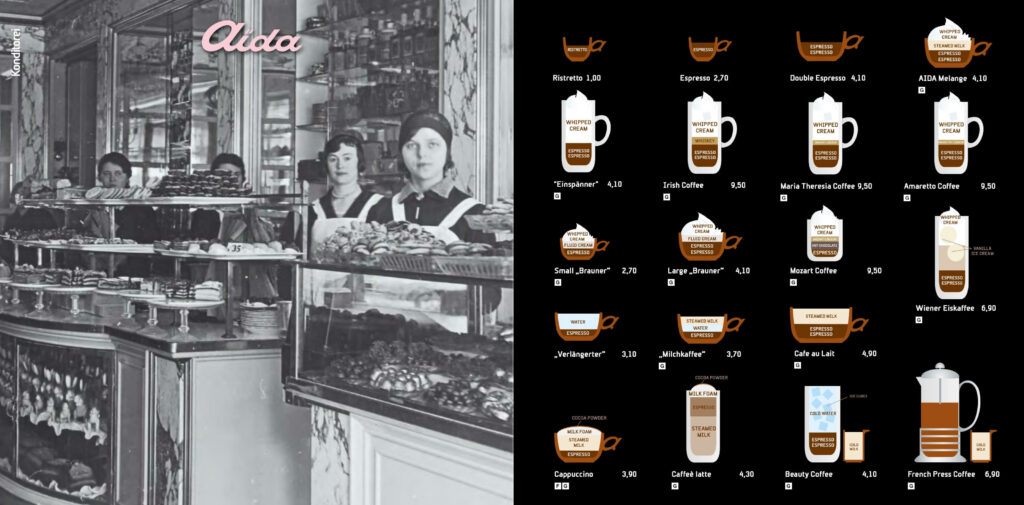 4. Cafe Schwarzenberg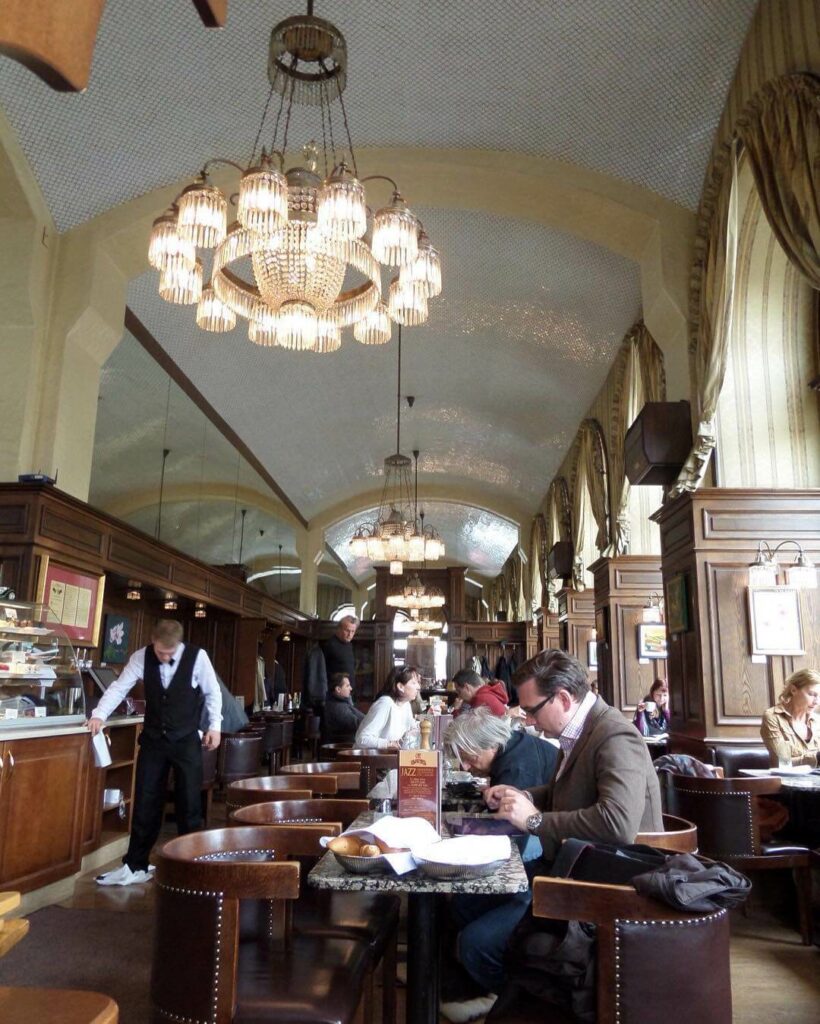 Cafe Schwarzenberg is one of the oldest continually operating coffee shops on Ringstrasse (Vienna's Ringroad, a broad, tree-lined boulevard that circles the city center).
It's likely that you haven't heard of many of these different types of coffee that appear on their menu. But each of them is as unique as the name of this coffee shop.
Try good old Vienna Melange, which is often mistaken for being the same as a cappuccino. A melange is an espresso shot in a large coffee cup, topped with steamed and foamed milk and whipped cream.
Vienna has a dedicated coffee-making heritage that continues through to today. Also, Vienna has some of the best quality drinking water in the world, which comes straight from the Alps.
For the meal, you can't go wrong with a traditional Viennese breakfast with a handmade roll, croissant, portion butter or diet margarine, a jar of Staud jam or honey, and a soft-boiled egg.
5. Cafe Landtmann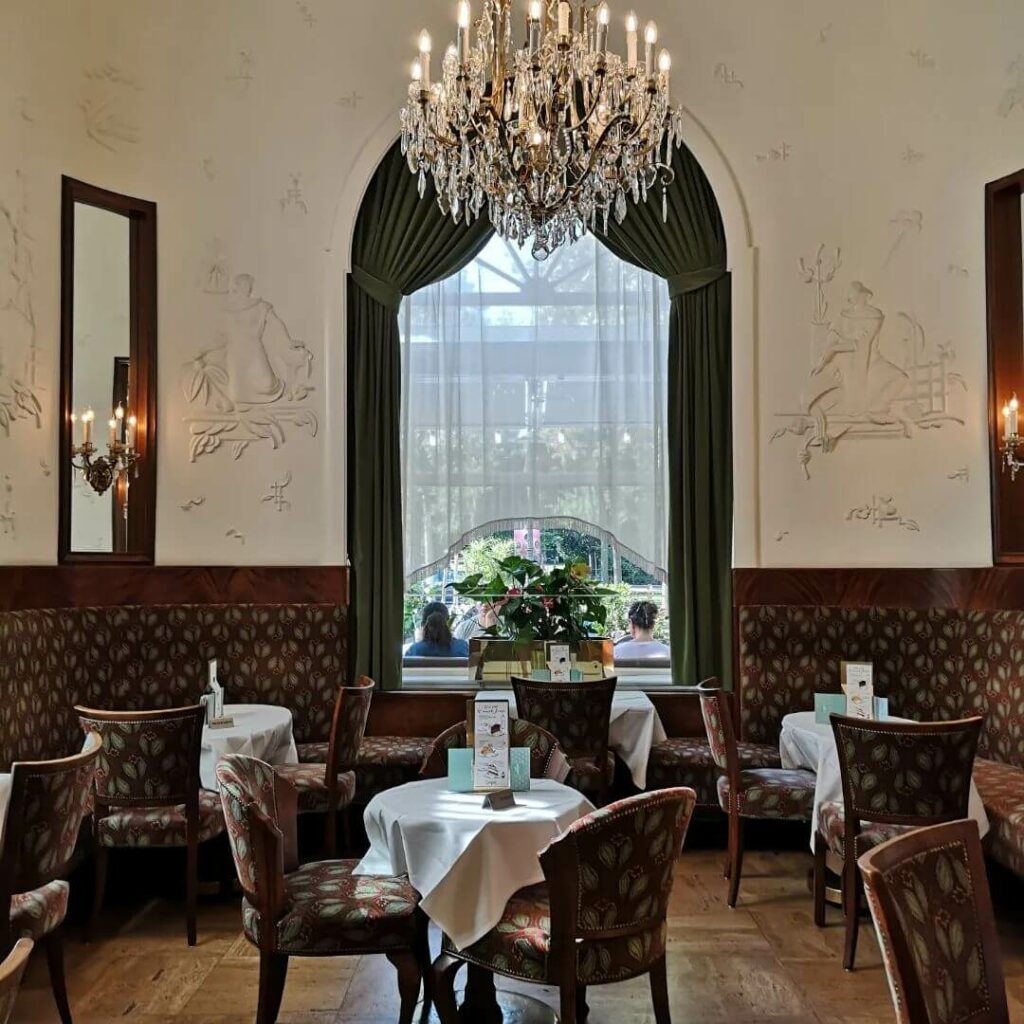 This place is enchanting with its old-fashioned interior and a bit of history (Sigmund Freud used to visit the cafe). Cafe Landtmann is well-known for its traditional Austrian cuisine, pastries, and coffee.
Try Mozart cake (made of chocolate, pistachio, and cream) or the original Ladntmann's cake (made of marzipan, orange, and chocolate). Absolutely delicious!
6. Cafe Hawelka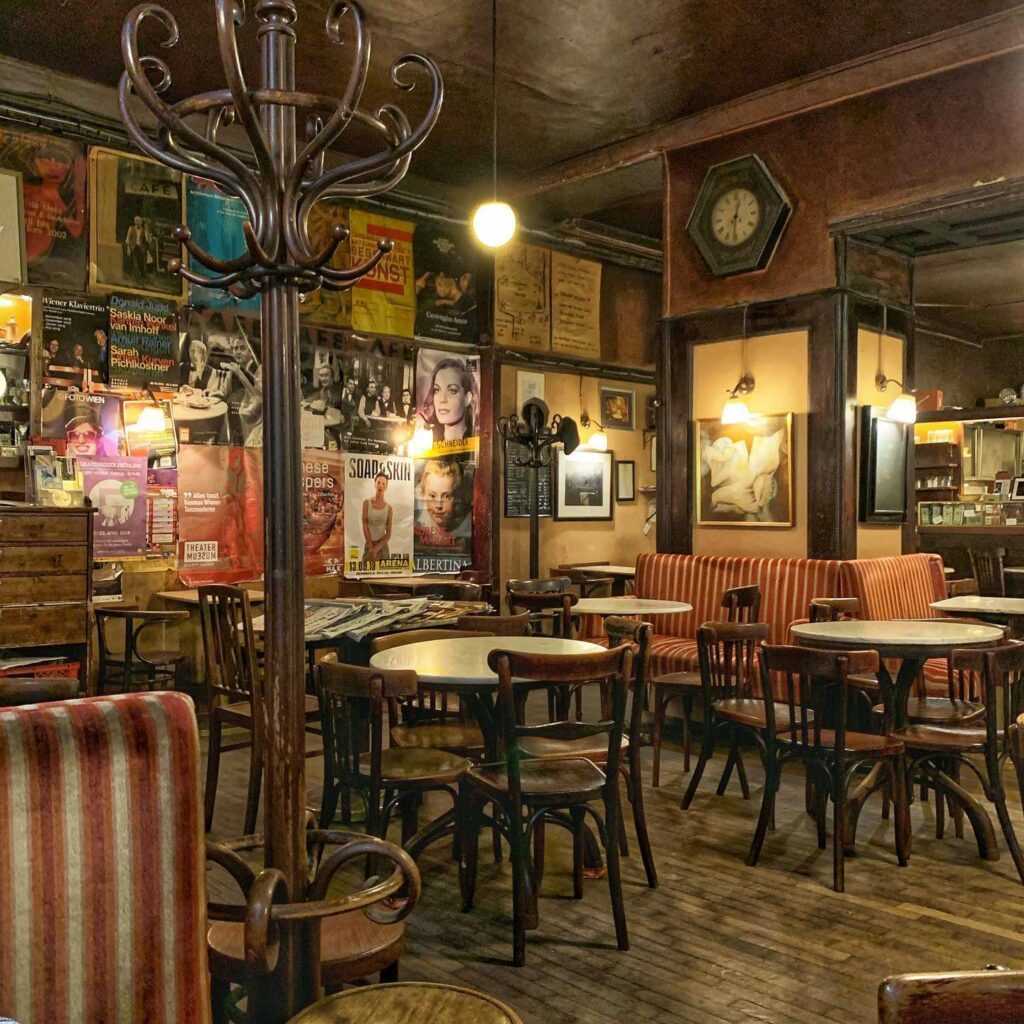 This cafe is not necessarily about the pastries and the desserts but more about ambiance and hanging out with locals. Not so much eating, but enjoying a cozy and inviting atmosphere.
The cafe was founded in 1906 by Leopold Hawelka, and it quickly became a famous gathering spot for artists, writers, and intellectuals. Today, Cafe Hawelka is still a popular meeting place, and its menu has remained unchanged over the years.
The locals say that public success in Vienna comes when in cafe Hawelka you are addressed by your name, adding "Mister" or "Madame." 
7. Other noteworthy breakfast places in Vienna, Austria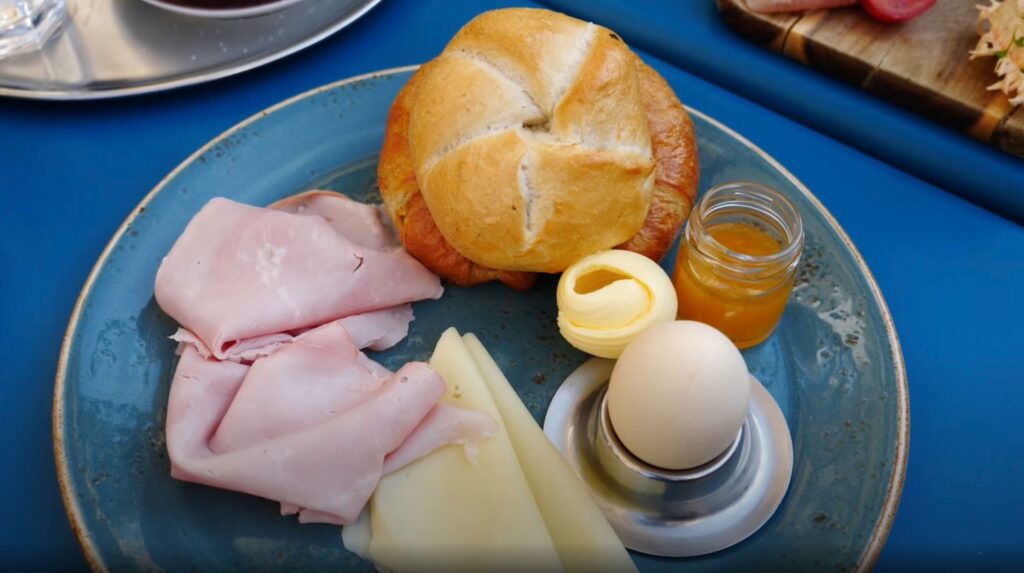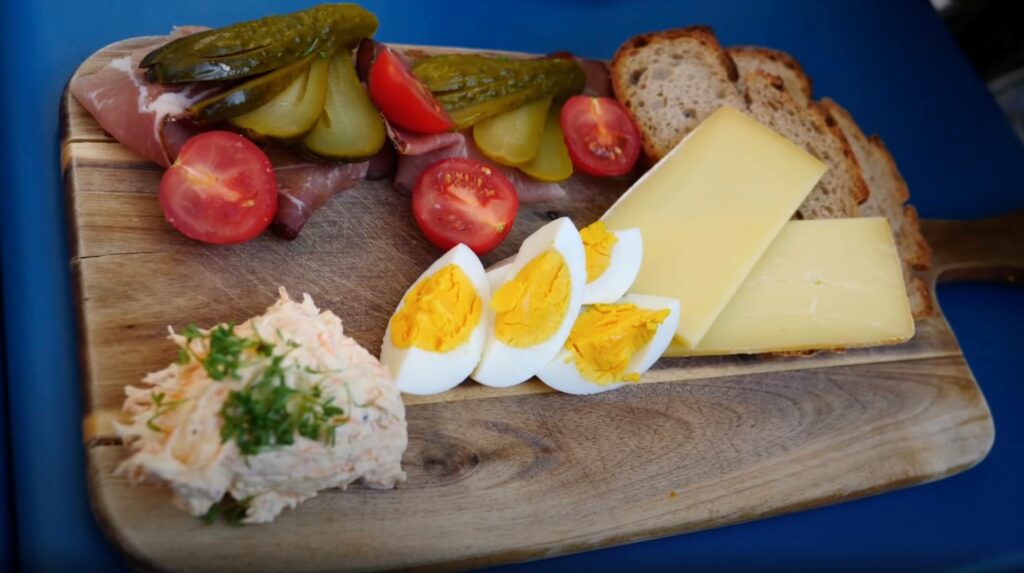 Frequently Asked Questions
What do people eat for breakfast in Vienna?
People eat a typical Austrian Viennese Breakfast (Wiener Frühstück), including ham, cheese, a hard-boiled egg, butter, jam, and bread rolls. They also eat traditional dishes such as an Austrian Farmer's breakfast with two slices of bread, aged cheese, deli meats, prosciutto, pickles, carrot, egg, and cream cheese.
What are best coffee shops in Vienna?
You can try any Viennese café. Cafe Central, Demel, Cafe Schwarzenberg, and Aida are the most popular spots.
What are the best English breakfast spots in Vienna?
If you cannot live without English breakfast, here are some places in Vienna for you: Café Little Britain, Café Eiles, Melangerie, Brunch Im Family And Friends, and The Breakfastclub.
What are the best brunch buffets in Vienna?
Parkring Restaurant, Weltcafé, Cafe Harvest, Sneak In.
My thoughts on Vienna breakfast restaurants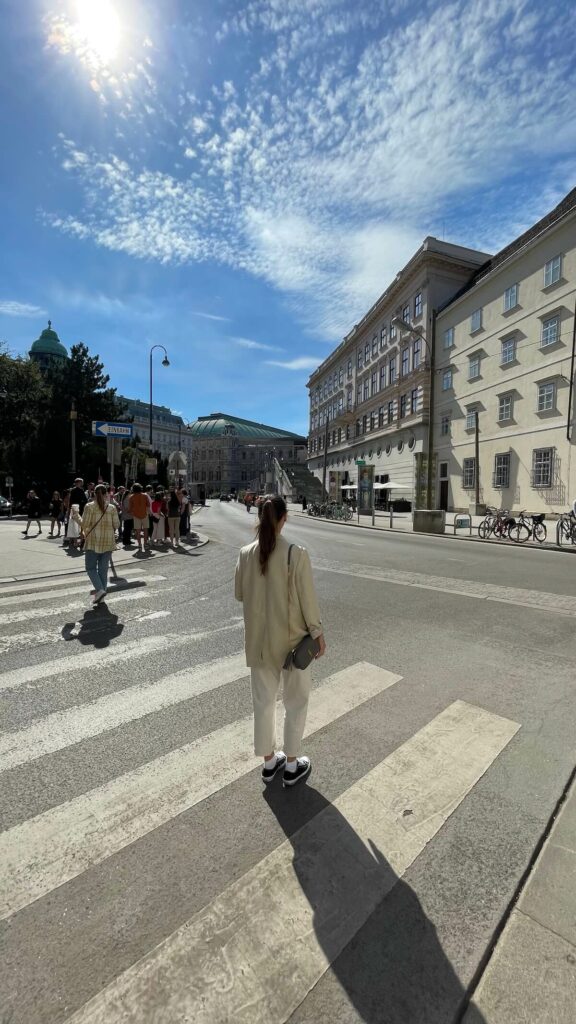 There are hundreds of cafes in the city center, and you really can't go wrong with breakfast in any of them.
Touristy or not, there is a lot of fun to enjoy the authentic Viennese coffee culture, their traditional dishes, and tasty desserts!