What to do in Vienna in November
Nadia Podrabinek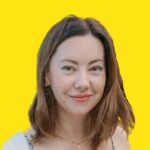 Written by Nadia Podrabinek
Hello, my name is Nadia. I usually write about traveling (there are so many places to fit all the lifestyles), relocation, and living in a foreign country (adapting to a different culture). My travels stretch beyond Spain, with journeys to the US, Italy, Norway, Portugal, and France. Relocating to Spain in 2018, I lived in cities from Barcelona to Madrid, currently calling Valencia home.  Follow me on Twitter, Facebook, Instagram, or LinkedIn! ... show more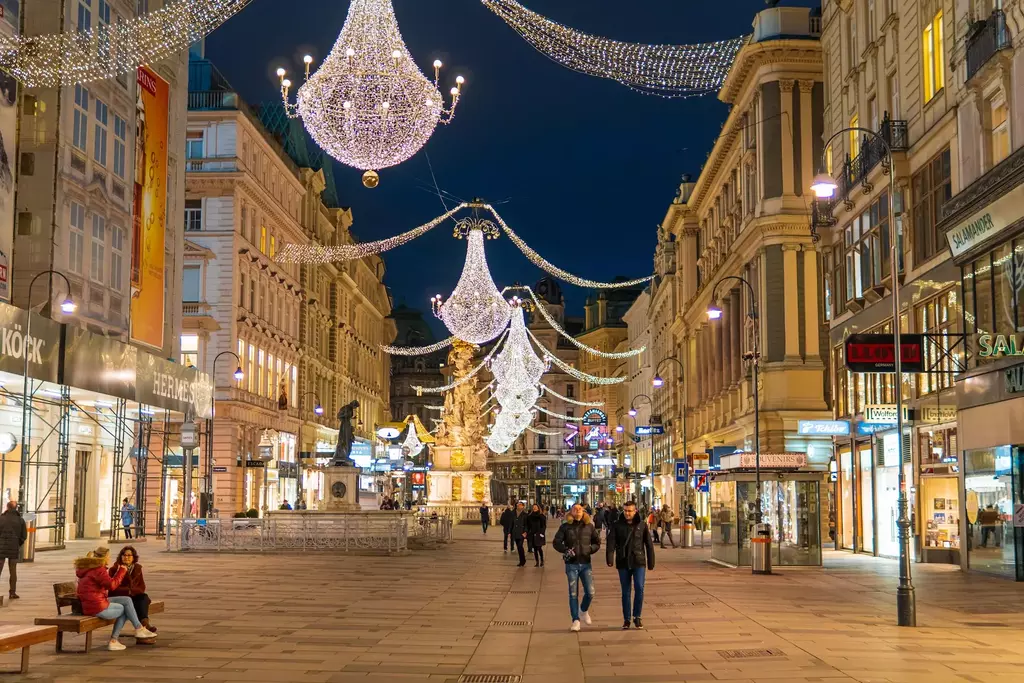 Vienna, the capital of Austria, is one of the best places and my favorite to spend the end of the year. Apart from fascinating architecture, incomparable musical heritage, and famous apple strudels, the city offers some benefits in November specifically.
This month is an excellent slot between the warm season and viral December. Museums are half-empty, hotels lower prices for accommodation, and the whole city is saturated with Christmas vibes. Before coming to this gorgeous European city, let's review the crucial points you should consider.
---
Key takeaways
November in Vienna is pretty cold and wet, so a warm jacket, boots, a hat, and a scarf are essential.
It is most likely to snow in Vienna during the November.
Go to Kunsthistorisches Museum to enjoy old masters' art.
Listen to Mozart and Strauss at Schönbrunn Palace Concert.
Listen to Austrian contemporary music at Wien Modern Festival.
Stop by Feschmarkt to get some authentic wares from local designers.
Buy a ticket to Craft Beer Festival to try amber nectar from Austria and beyond.
Try Viennese chestnuts, Cafe Melange and Viennese breakfast.
Visit Comic-Con, if you like cartoons and anime.
Plunge into the Christmas atmosphere by popping into markets and an ice rink.
---
What people say on Reddit
I would second Belvedere, even the walls are art with the architecture. Also, if you are checking out St. Stephens cathedral, I would recommend walking down the street and going to Demel, it's been around for 400 years and used to be owned by the royal family. It is a bakery but they also have coffee and drinks. Go upstairs to have a nice sit down experience and relax.

huskerred07
One thing to consider: In Vienna, Christmas Markets will be already open at the weekend of the 25th-26th. In Berlin, the Sunday, the 26th, is just before Christmas Markets officially open and is Totensonntag.

In Berlin: The Winterworld in Potsdamer Platz will not be operating on Sunday, but will be open on Saturday; the Christmas Gardens in the Botanical Gardens will be open on Sunday. On Monday, the 27th, all major Christmas Markets will be open (we're talking about 60 markets..)

redditamrur
Depends on what you like. I would say Vienna is more romantic, but Berlin is more interesting (at least to me).

I am a Cold War nut so I kind of gravitate towards Berlin. Vienna is a beautiful city, and has some neat museums. I didnt really notice a huge climate difference between the two cities (went during Spring though).

Flick1981
Vienna is one of the prettiest cities on this planet, you're gonna love it. Do the museums, palaces, Prater Park etc etc but once you're done take a train/bus and go to Salzburg and stay there for a couple of days.

In those couple of days, do a day trip to Hallstat – it's one of the most beautiful places in the world. Eat the apple pies and shaumrollle there. Heavenly.

On another day, go to Hallein (a salt mine town) and do the keltenblitz. It's a mountain slide and it's fucking amazing.

TheTallLebowski
What clothes to bring to Vienna in November?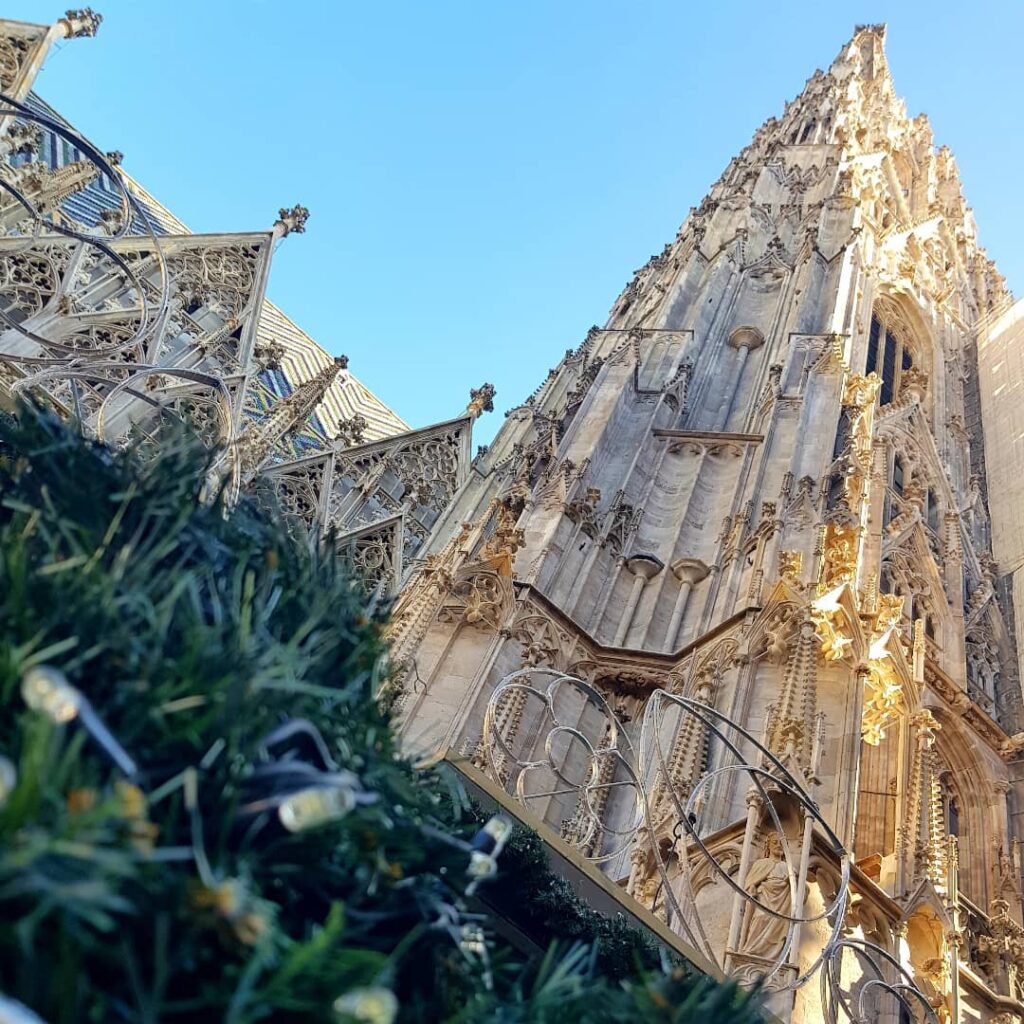 November weather in Vienna is tricky. The temperature fluctuates between 3.6°C (38.5°F) and 8.1°C (46.6°F), but the humidity and winds can make you shiver unless you dress correctly.
Good news: Vienna gets snowy during November, imparting a fairytale beauty to the city. So, the right choice of clothing is key to a comfortable stay here.
The recommendation is simple: bring the warmest clothes in your closet. A winter jacket or a wool coat is essential, as well as trousers, sweaters, and warm boots. If your cold tolerance is low, the thermostat may come in handy.
Do not forget the accessories: gloves, socks, hats, and a scarf to protect the neck, a vulnerable part of our body. Keep in mind that it rains in Vienna occasionally, so make sure to bring a raincoat and an umbrella. Late Fall in Austria is not bad; get prepared, and you will be fine.
See also: Vienna Metro map with attractions
Things to do in Vienna in November
As many activities are available, I recommend planning your visit to Vienna prior. Here is the list of the events and places I found enjoyable during my last visit to Vienna.
Check out Kunsthistorisches Museum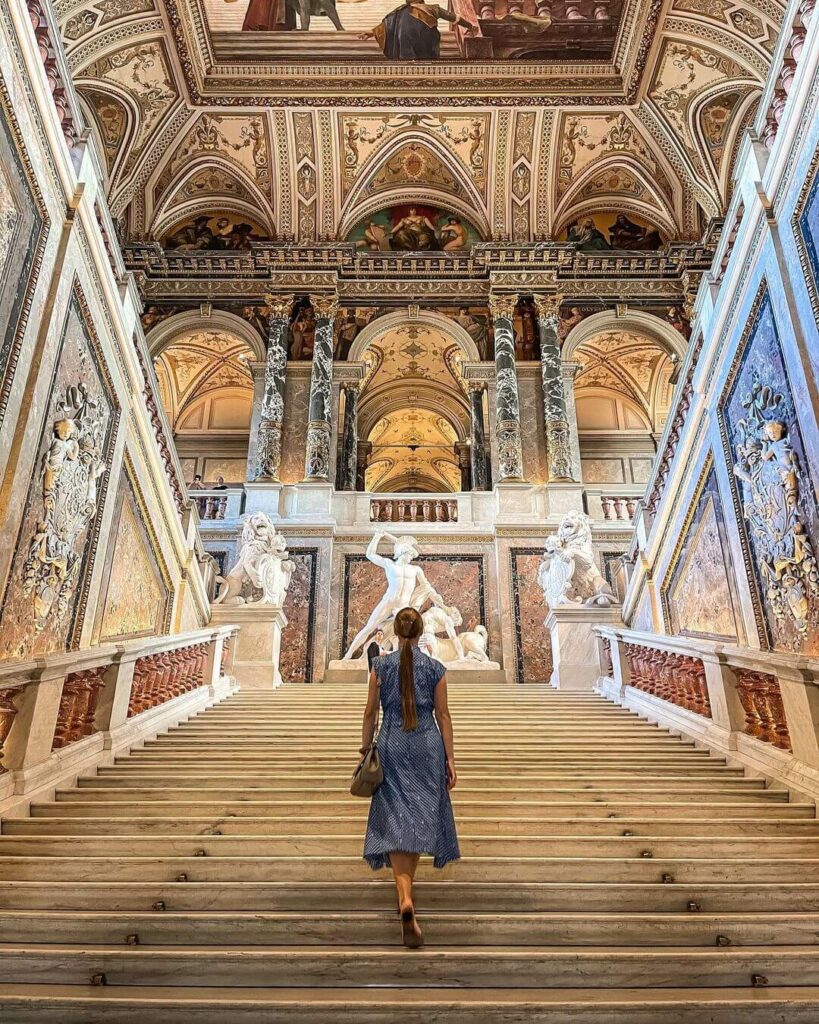 Kunsthistorisches ("art-historical" in German) Museum is a must-visit for those who love classical art. Located on the famous boulevard called Ringstraße, it fascinates with the monumentality, exquisite architectural elements, and a gorgeous park in front.
In Fall, Kunsthistorisches Museum welcomes visitors with a unique exhibition, Idols, and Rivals, which "shows how in antiquity, the Renaissance, and the Baroque, artists competed with one another and how, in addition, they measured themselves against ancient models." Enjoy masterpieces by such old masters as Rubens, Titian, Michelangelo, van Dyck, and many others.
Note: if you want to make a museum tour around Belvedere Palace, Hofburg, Leopold Museum, and other places, get Vienna Pass which allows you to visit several museums for a fixed price.
Listen to the Schönbrunn Palace Concert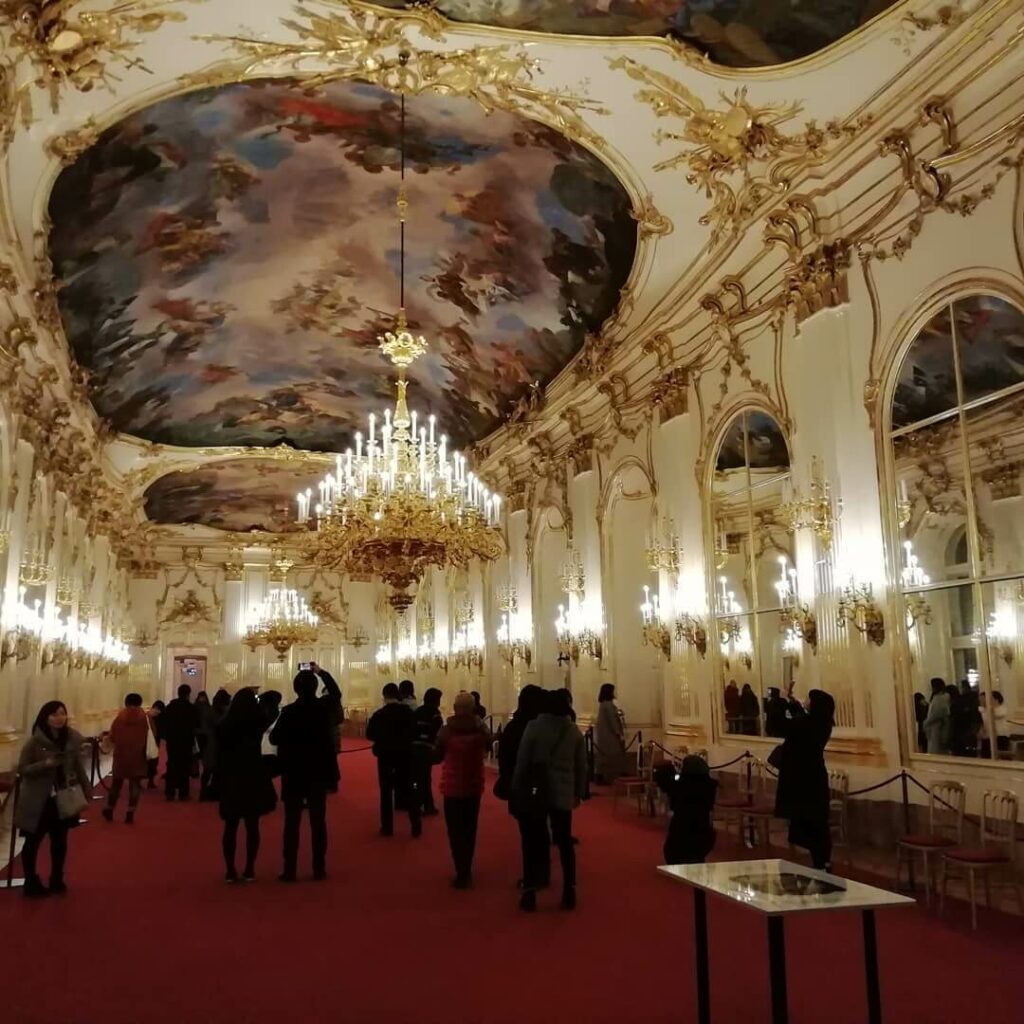 Coming to Vienna and missing a chance to visit a classical music concert is a crime. The list of Austrian composers includes Haydn, Strauss, Mahler, Liszt, Mozart, Richter, and other legends whose music never gets old.
There are dozens of concerts all over the city. For instance, Schönbrunn Palace Orchestra invites guests to enjoy pieces by Wolfgang Amadeus Mozart and Johann Strauss this November. The stage is situated in Schönbrunn Orangery, where Mozart performed at the time. Enchanting opera singers and ballet dancers accompany the concert for the full image of Old Vienna.
Go to the Vienna Ball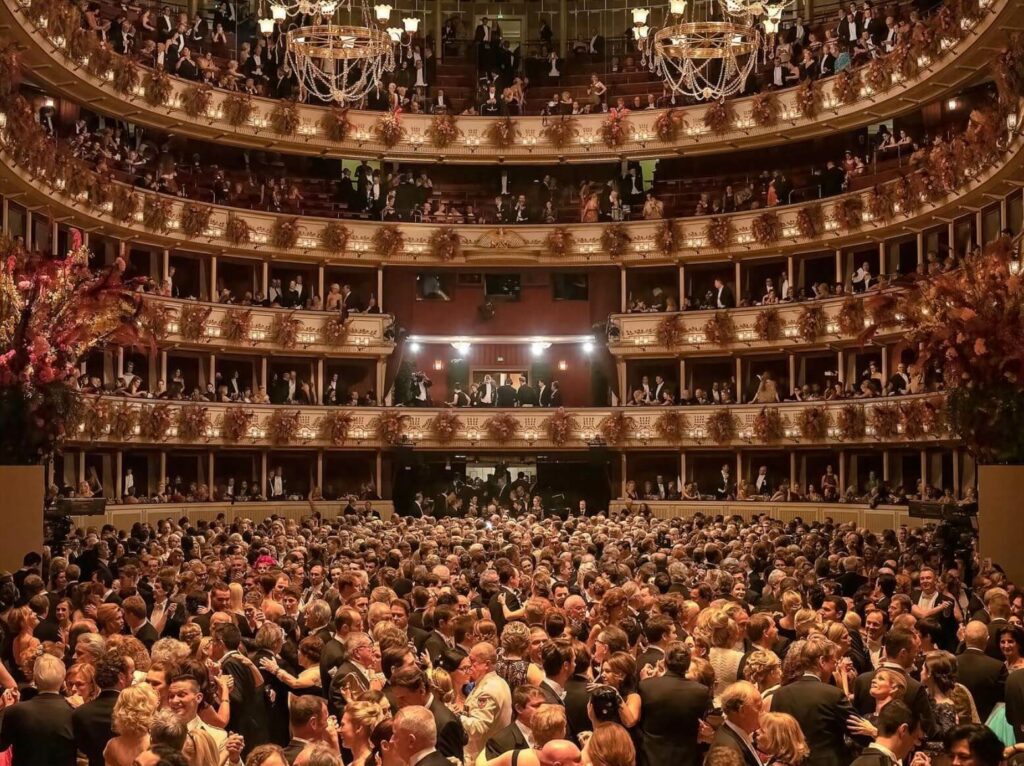 Due to the cluster of classical composers, Vienna experienced a giant leap in ballroom dancing (Waltz especially) in the 18th century. The most glorious balls took place every month and served as the best way to meet people from all over the city. Vienna continues the tradition in the 21st century and sets balls every Fall – a great chance to dive into the Baroque atmosphere and Christmas magic.
Ball der Wiener Rauchfangkehrer is the one that opens the ballroom season in the city on the 11th of November. Incredible location, decorations, fantastic music, and lightning – this event is worth your money. Get prepared, though: the event implies guests to wear appropriate attire. Women are welcome to choose a dress of any color, and men must wear a classic suit. So, find some fancy outfits and get a once-in-a-lifetime experience!
Visit Wien Modern Festival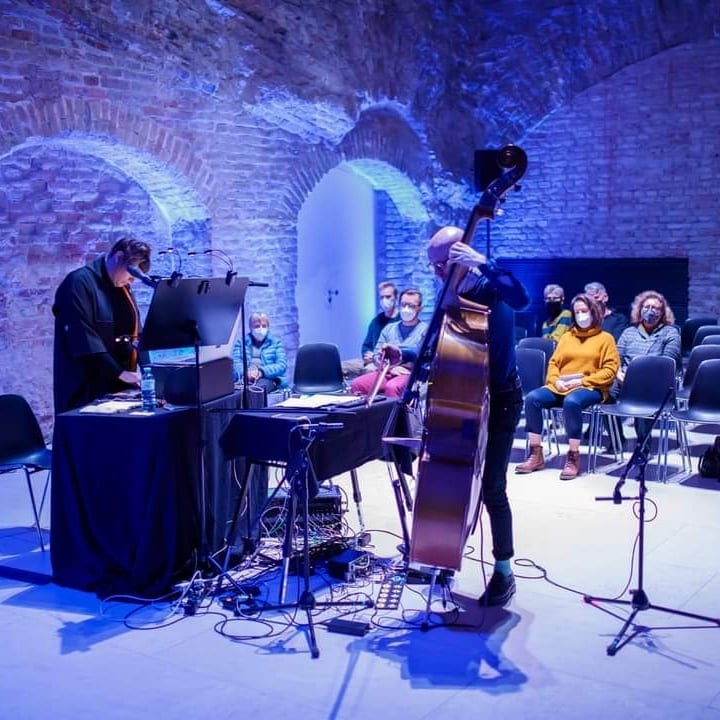 Although the Viennese music scene is primarily famous for its classical heritage, contemporary music is also considerably developed here. Therefore, Wien Modern Festival is an excellent opportunity to hear experimental music by Austrian composers and musicians.
Performances take place almost every day throughout November at numerous venues. An idea behind Wien Modern Festival is to grapple with the complexity humanity has met over the past two years, such as a pandemic, war, inflation, and climate change. But, it's more than music – an art performance that invites you to reflect on the past, present, and future.
Stop by Feschmarkt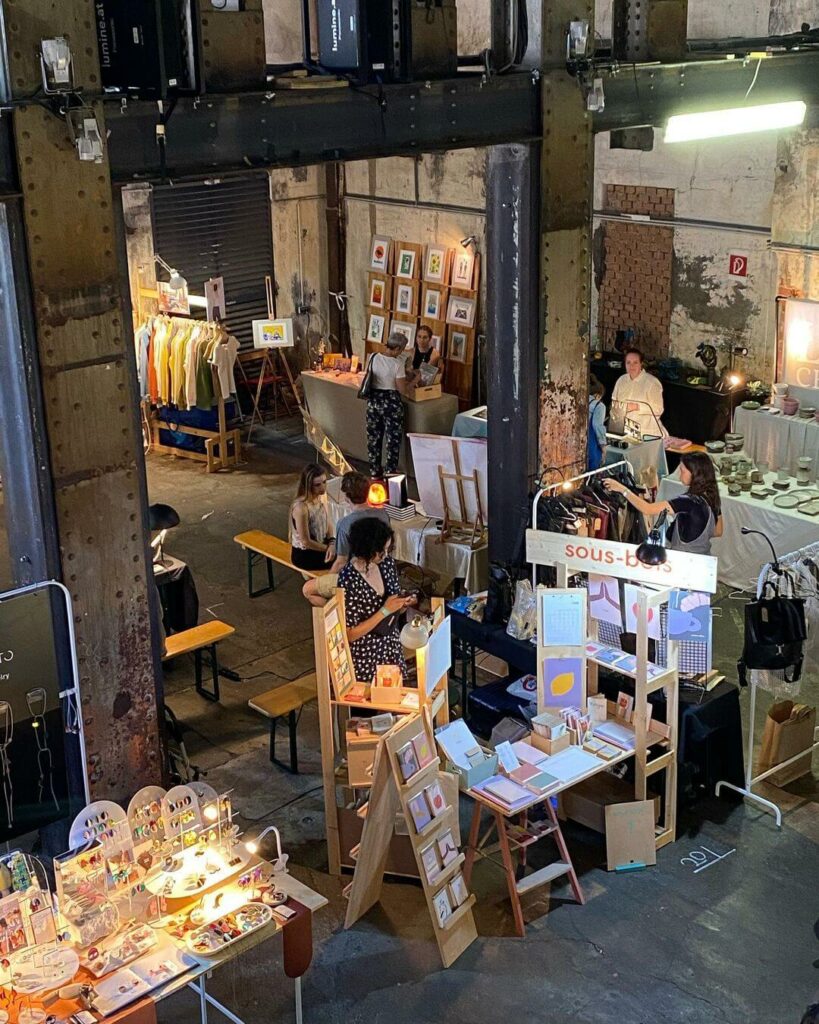 Vienna offers an immaculate number of shopping spots. Tourists hang around huge malls and markets, looking for the best Christmas presents. However, if you want to please your family and friends with truly authentic gifts, stop by Fesch'markt.
Fesch'markt is a festival gathering local designers to promote independent art. In addition, creatives from different Austrian cities sell clothes, handmade jewelry, interior items, and other wares – that's your chance to invest in small businesses and find a one-of-a-kind bargain! The festival provides excellent food and beverage options as well.
Try beers at Craft Beer Festival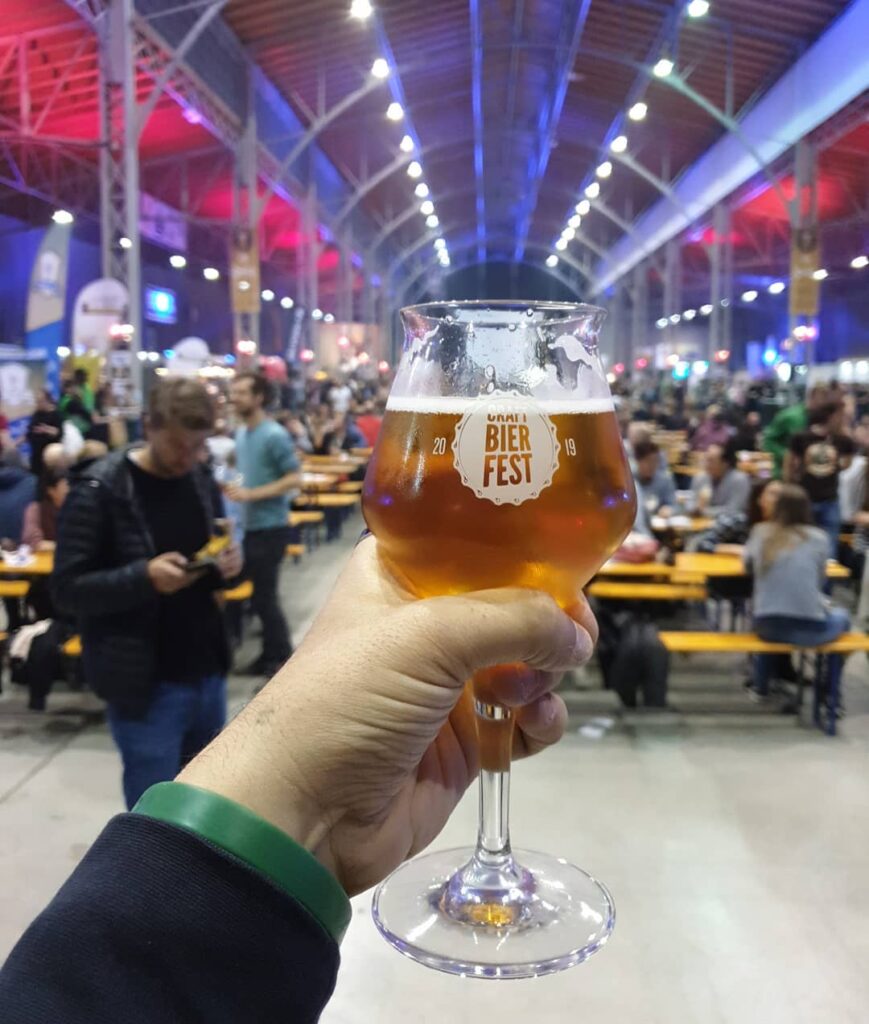 Are there any beer lovers out here? Twice a year, Vienna welcomes true brewery fans at Craft Bier Fest. This year it will be held on November 18-19, and that's a great chance to try various beers from all over the world, but Austria primarily.
Apart from degustations, brewing workshops and expert talks about technologies are provided so that you can make the best out of this enormous event.
Try Viennese chestnuts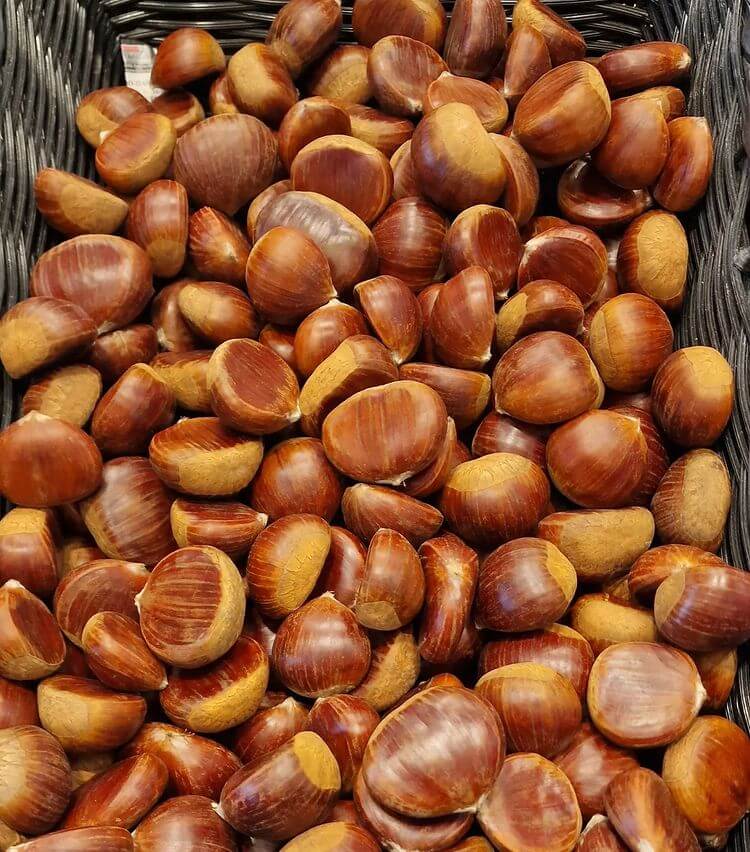 While strolling along the Viennese streets, I wondered why the whole city smelled so good. And then I noticed that huge van full of chestnuts roasted outside, and everything fell into space.
If you have never tried Maroni (chestnuts), it has a delicate, sweet flavor, fantastic scent, and soft buttery texture. It is hard to describe, though – so you better try it. Vienna is a good start!
Check out Comic-Con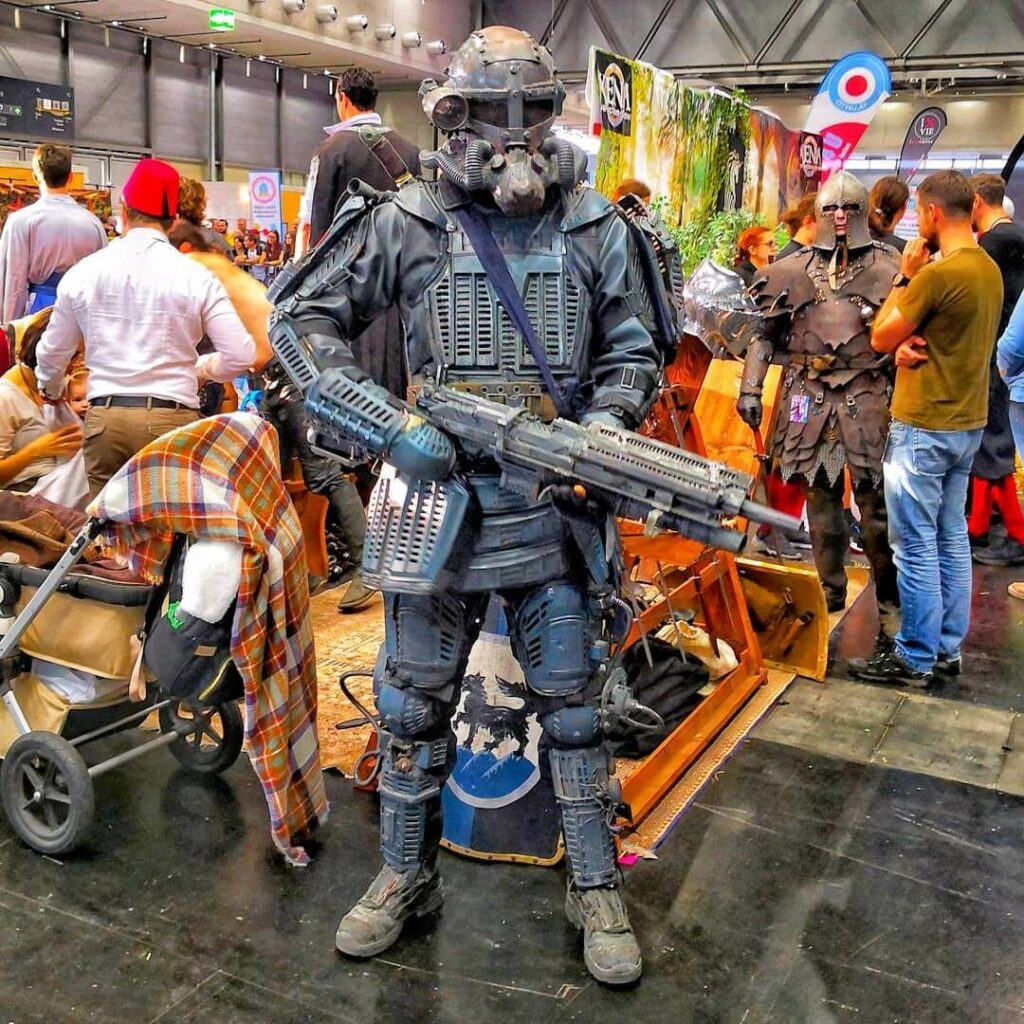 Every November, comic and anime fans gather at Viennese Comic-Con, a unique multi-genre entertainment event.
Hundreds of people show up in outstanding costumes made from cardboard, foil, foam plastic, and other materials – and all famous cartoon characters come to life! Besides the fancy looks, guests participate in interactive activities, autograph sessions, and panel events. Comic-Con is not a conventional occasion to visit once in Vienna, but if that's your cup of tea, don't miss it!
Christmas Preparation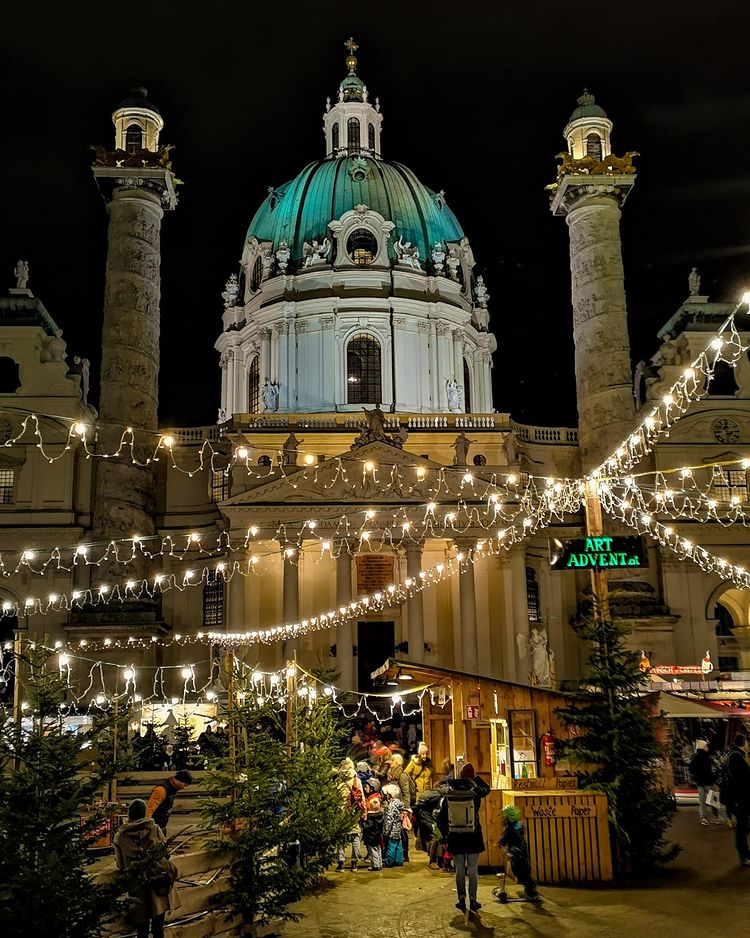 As you probably know, Austria is obsessed with Christmas and tends to get prepared as early as possible. So, plan your trip in mid to late November to observe Vienna becoming a fairytale!
The most impressive Christmas lights are switched on in the city center. Graben street displays a chain of massive chandeliers, and Kohlmarkt is sparkling with dozens of hanging lights that remind a starry sky once you raise your head. In addition, you'll see gigantic red bows enveloping the buildings like a present, little glowing hearts woven into the trees, and plenty of other decorations.
Don't forget to pop into Christmas markets. Compared to December, you'll have much more space to walk around, buy crafts, postcards, and gifts, and taste local foodstuffs in November.
Take a mug of Glühwein (hot wine spiced with cinnamon, cloves, star anise, and citruses), Viennese crescent cookies, or an apple strudel (famous Austrian layered pastry with different types of fillings), and stroll around the festive, snowy streets of the city.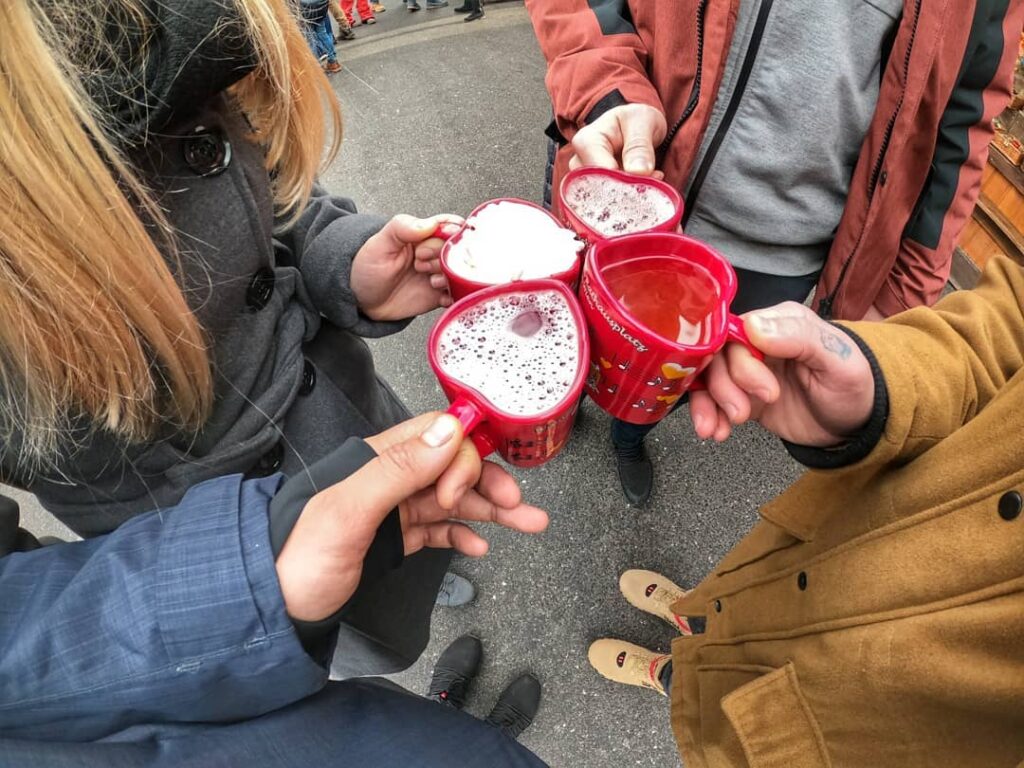 To completely lose yourself in Christmas magic, buy a ticket to an ice rink at Christkindlmarkt on the Rathausplatz and enjoy a fantastic time skating in the center of Vienna!
Read also: Best European Cities to Visit in December.
Final Thoughts
To sum up, let's review some crucial questions that come to mind when planning a trip to Vienna.
Is November a good time to visit Vienna?
Yes! First of all, the best things we love Vienna for, such as architecture and museums, are available regardless of the weather. Secondly, November has some advantages over other months, such as a smaller amount of tourists, cheaper apartments, and Christmas lights all over the city.
How is Vienna in November?
The city is cold and wet in November, but it does not bother me. Just get your clothes prepared and you will be fine.
What is there to do in Vienna in November?
There are plenty of places and events worth visiting! You can check out museums and Christmas markets, go to a classical music concert, or dance at the ball – pick several preferable options.
Does it snow in Vienna in November?
It usually starts snowing in Austria in November, so there is a high chance you'll see children making snowmen and trees covered with snow caps.
Overall, I highly suggest going to Vienna in any month. The city is remarkable from historical, architectural, and recreational angles, so it's worth visiting!