Is Faro Portugal Worth Visiting?
Nadia Podrabinek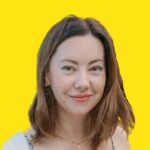 Written by Nadia Podrabinek
Hello, my name is Nadia. I usually write about traveling (there are so many places to fit all the lifestyles), relocation, and living in a foreign country (adapting to a different culture). My travels stretch beyond Spain, with journeys to the US, Italy, Norway, Portugal, and France. Relocating to Spain in 2018, I lived in cities from Barcelona to Madrid, currently calling Valencia home.  Follow me on Twitter, Facebook, Instagram, or LinkedIn! ... show more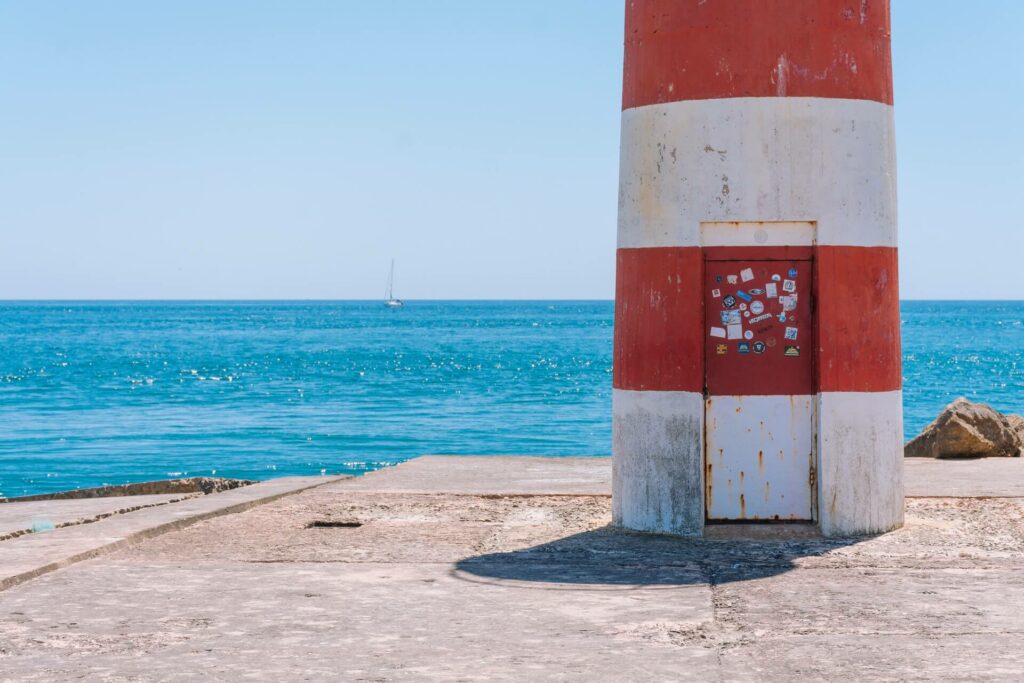 The short answer is Yes, Faro is worth visiting. I wish I had known about it earlier!
---
Key takeaways
See the Old town, Sé Cathedral, and take the Ria Formosa boat trip.
Head to the west of Faro for amazing Benagil Caves or Ponta da Piedade cape.
Have a good time at the beautiful beaches of Faro district (Algarve region).
See the islands and the lighthouse, the Faro's highlight.
The food is so good in Portugal!
There is a 3-hour train from Lisbon to Faro.
---
Deciding to visit Faro
Have you ever heard of Faro before?
I know, I would answer the same thing. Before buying a plane ticket, I had no idea where it was and why Faro should be my next holiday destination.
It started with a glass of wine on a girls' night out (okay, two glasses). We felt the irresistible urge to escape for the weekend (moms will understand me!).
As we do not normally carry a globe to a party, we started scrolling the Ryanair website looking for cheap tickets. Faro appeared in our field of vision with a round trip that cost only €35!
Faro, the Algarve district, we ventured, is somewhere in Portugal – time to investigate!
There were three of us – three graceful and sophisticated young ladies, I might add – which is an optimal number from an economic and organizational point of view as we could share one apartment and all taxi costs.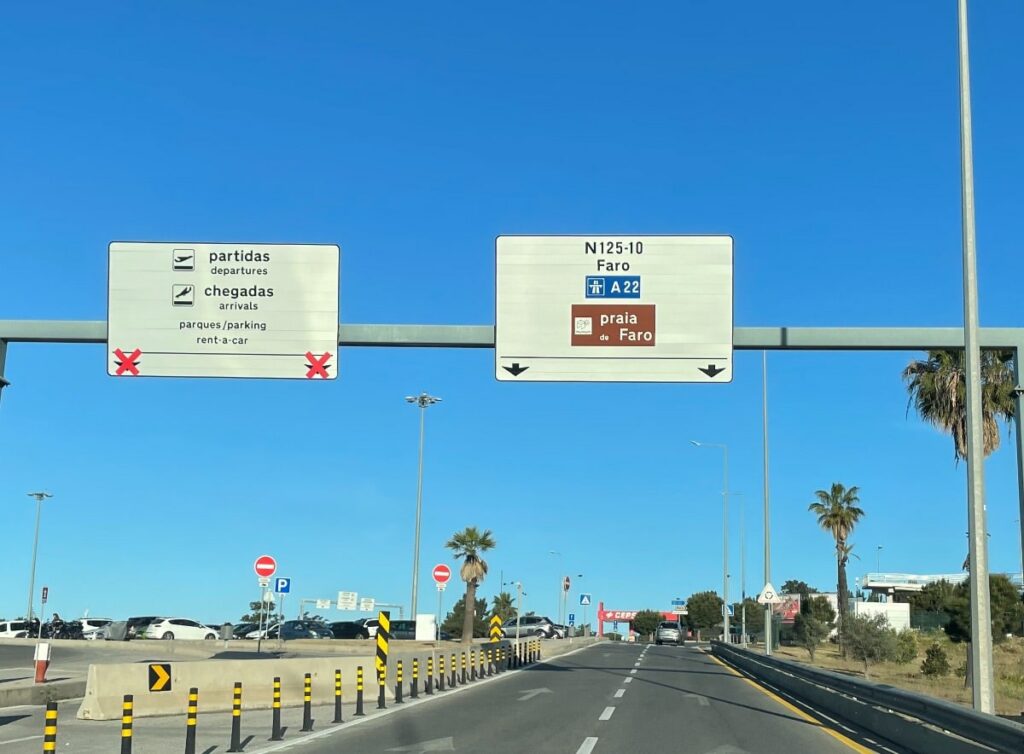 The second step was to book an apartment. Although Faro is a relatively small city, the options on Airbnb and Booking.com are quite extensive, and the prices are, obviously, lower compared to Lisbon or Porto.
If you go for more than a weekend, you will need a car, as the most beautiful places are within an hour drive from Faro.
Important: rent a car in advance. Otherwise, you will not get a good offer, as the number of rental cars is limited. It is also a good idea to learn the driving do's and don'ts in Portugal.
Where is Faro?
Faro is a charming Moorish-looking town on the Atlantic Ocean coast in the south of Portugal, the capital of Algarve province. It is a perfect base for exploring beautiful lagoons, sandy beaches, river routes, and hidden bays.
Read also: How to get from Lisbon to Algarve
A marine natural park, Ria Formosa, surrounds the town and stretches from Tavira to Faro. A variety of wildlife can be found here, including flamingos (perfect for bird-watching lovers).
I only had a 3-day vacation, so planning was crucial.
Best things to do in Faro, Portugal
Wondering what to do and see in Faro? Read my three-day itinerary and you can decide what suits you best.
Day 1
The Old town (Cidade Velha)
Faro's history is compelling, and the Romans' legacy is tangible. The greatest historical monuments date from the 16th and 17th centuries, and they are clustered together in the walls of the Old Town.
Start walking from Marina Faro, a busy and colorful port, towards the Old Town.
Passing Arco da Vila, a 19th-century gateway, you will find yourself on a cobbled pedestrian street, which like the rest of the roads in the Old Town, leads to the Cathedral (Sé).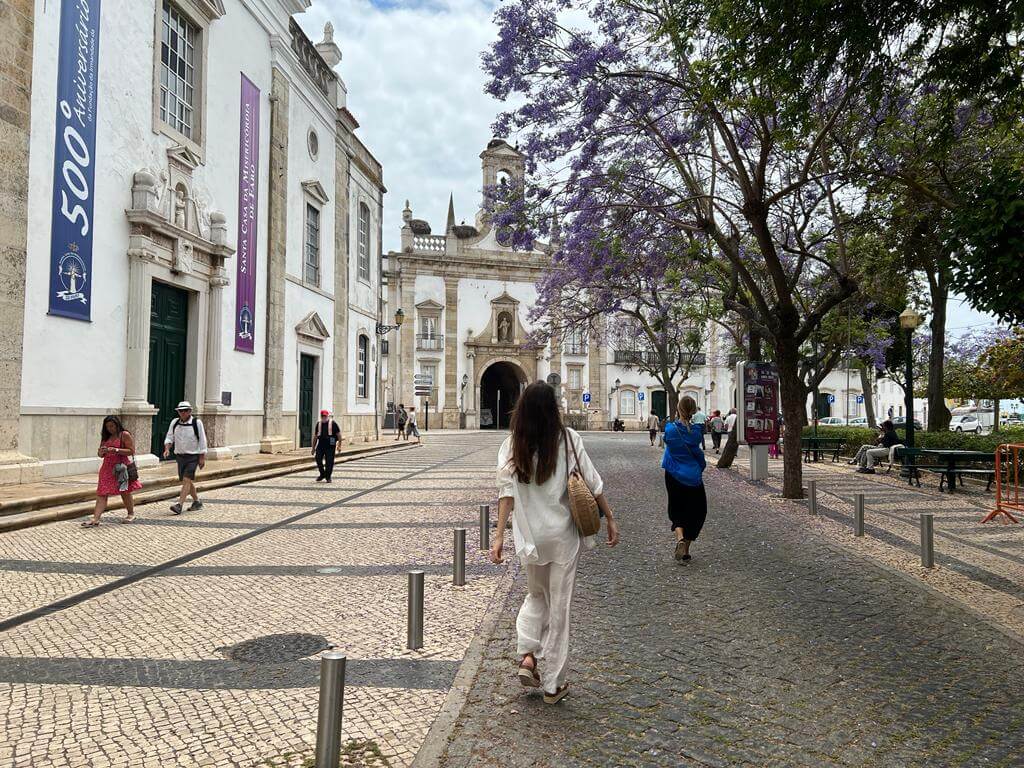 Do not forget to look back at the gateway when you walk up the street. You will see two colossal stork nests with a family of storks.
These beautiful birds became the symbol of Faro for me. They nest high up in the belfries of churches and even on wires.
Sé (Cathedral)
Built on the site of an Arab mosque, Faro Cathedral was consecrated in the late 13th century. A mixture of Gothic, Renaissance, and Baroque features gives a building's exterior a rather haphazard look.
From the terrace of the medieval bell tower, you can soak up a beautiful view of Ria Formosa and the Old Town red roofs and almost touch the beady-eyed seagulls that glide effortlessly overhead.
From February to November, the Cathedral is open for visits from Monday to Friday, 10 am – 6:30 pm. Saturdays 9:30 am – 1 am.
In December and January, the Cathedral closes at 6 pm.
The entrance fee is €3.50.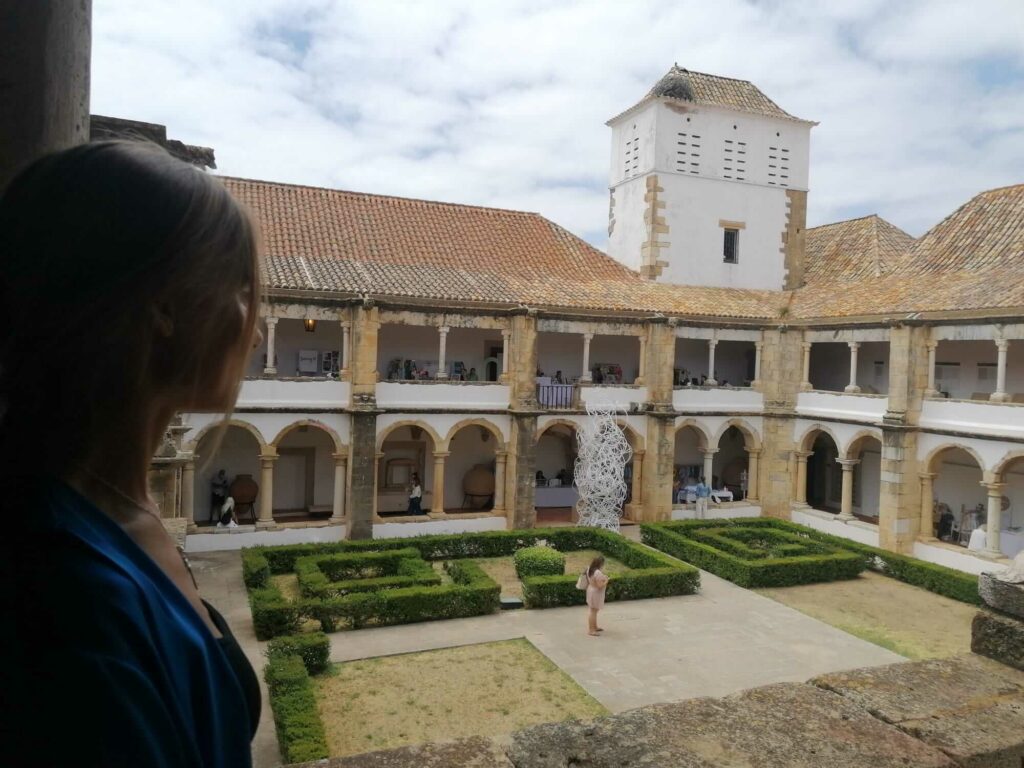 Read also: best day trips from Lisbon.
Museu Municipal
It is the former Nossa Senhora da Assuncao convent, with a beautiful Renaissance cloister. The museum has a permanent collection of Moorish, Roman, and medieval artifacts. In the Summer, the monastery converts into a small artisanal market with an authentic Portuguese vibe.
If you are lucky enough, you may briefly get acquainted with Fadu, a Portuguese music treasure. Just 45 minutes of traditional Portuguese singing accompanied by guitar will touch every soul.
"Fado no Meseu" events take place on Friday, Saturday, and Sunday and include three daily music sessions: at 11:30 am, 2:30 pm, and 3:30 pm.
Centro Ciência Viva do Algarve
This spot is located close to the Marina of Faro. If you are traveling with kids, they will absolutely love this place! All the interactive activities are aimed at promoting technological and scientific awareness in a fun-filled way.
Kids are engaged in many games and experiments like getting to grips with the earthquake simulator and climbing into an observatory for a voyage around the universe, discovering the magic of electricity, "unraveling" DNA, cooking with solar energy, or following the paths of light.
Learn more at http://www.ccvalg.pt/public/
Enjoy a sunset boat trip in Ria Formosa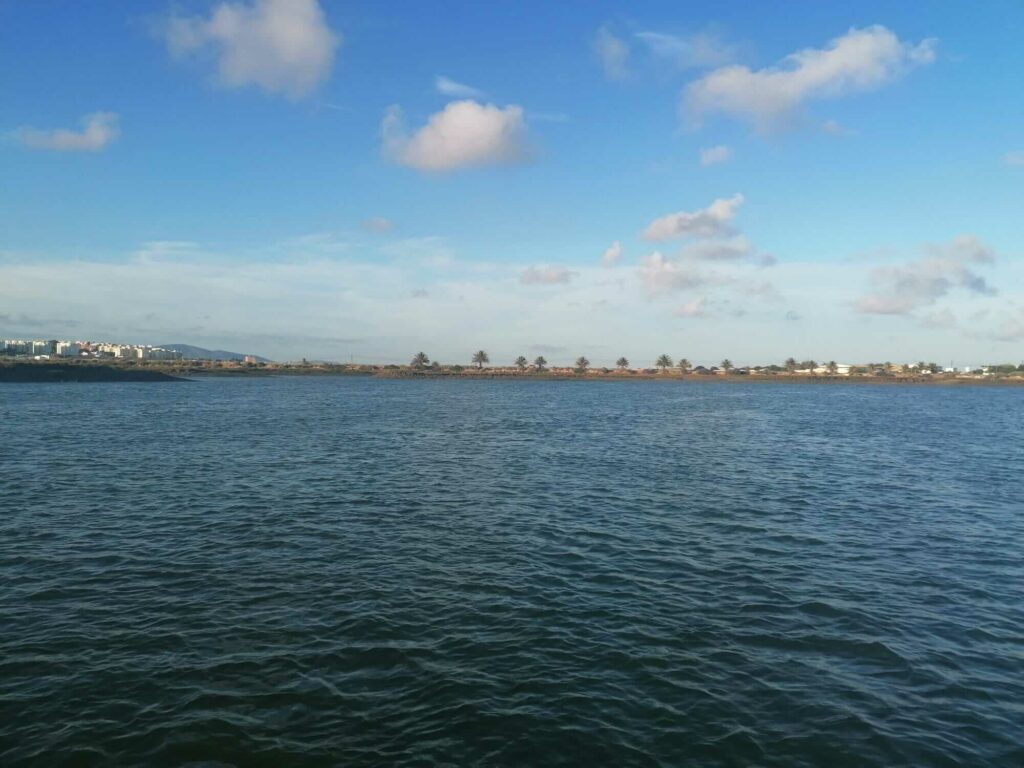 The natural park of Ria Formosa is among Europe's most important natural habitats, which attracts a dazzling array of sea birds and other wildlife.
Following 37 miles (60 km) of coastline from Praia de Faro to Cacela Velha, the park encloses 18,000 hectares of lagoons, marshland, salt pans, islets, and channels. These, in turn, are sheltered from the open sea by a chain of barrier islands – in effect, huge wind-sculpted dunes. This valuable and fragile ecosystem is protected and constitutes one of the most important wetland habitats in Europe.
You can choose a private boat or group tour lasting up to 3.5 hours. If you are, like me, an average birdwatcher, I recommend trips from 45 min to 1.5 hours long.
It is important that you choose an electric boat for this tour as, apart from being sustainable, it does not produce any noise and allows you to enjoy nature fully!
Day 2
Cuevas de Benagil (Benagil Caves)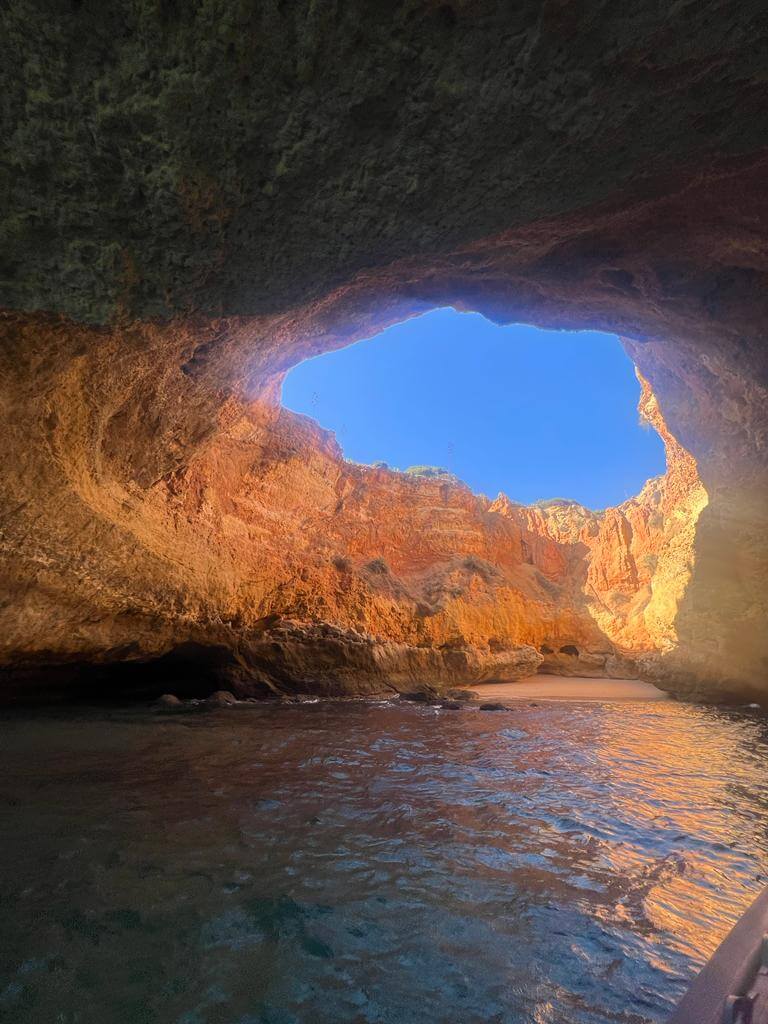 Benagil, a small fishing village on the southern coast of the Algarve, has gained fame in recent years thanks to its incredible sea cave. A boat tour is the best way to get there safely, and those looking for something more challenging can choose SUP (Stand up Paddle Board) tours.
A spectacular view opens inside the cave with sunlight streaming through the natural roof and beautiful azure waters around you. It is a true natural wonder that you cannot miss! We could not get off the boat as the sea was a bit rough, but still, all the beauty was there!
I highly recommend planning the whole day for visiting Cuevas de Benagil, especially if you are not renting a car. The boat tours to the cave depart from the Port of Portimão, a town 70 km away from Faro.
You can kill two birds with one stone and explore Portimão with its beautiful Marina promenade and the Museum of Portimão.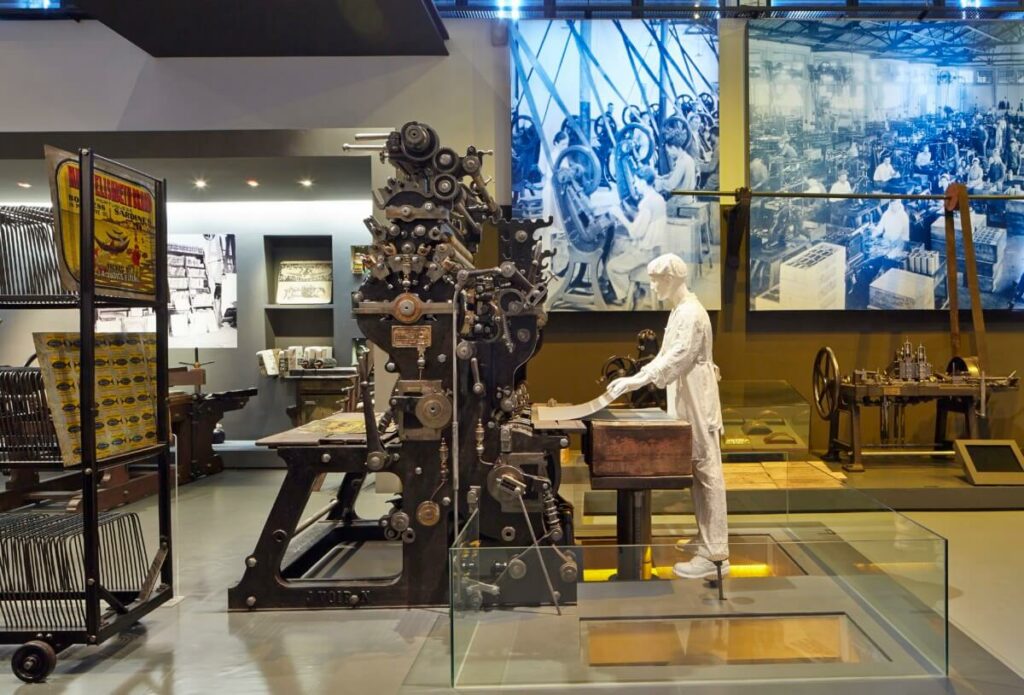 The museum is located in a 19-20th-century former sardine and mackerel canning factory. It has a superb interactive re-creation of the production lines and the daily working life in the sardine cannery during its heyday, utilizing extensive video and sound effects within the original, restored space.
Apart from a boat trip along the coast and to the caves, you might opt for spending a couple of hours on the beautiful beaches of Bengali or nearby villages. That is why choosing a morning or early afternoon tour makes sense. Moreover, it gets pretty crowded later in the day, as this place is a local Mecca.
Remember that the ocean is no joke, and you need to be extremely careful getting into the water and swimming. Also, do not sit or stand below the cliff as rock falls can happen.
Put on flip-flops and prepare the towels – you might get all wet in the boat, especially when the wind comes from the South.
The train from Faro to Portimao comes almost every 2 hours, and I can assure you it is a fast, easy, and cheap way to travel.
Please note the cave tours also depart from Lagos, Albufeira, and Vilamoura.
Day 3
Islands of Faro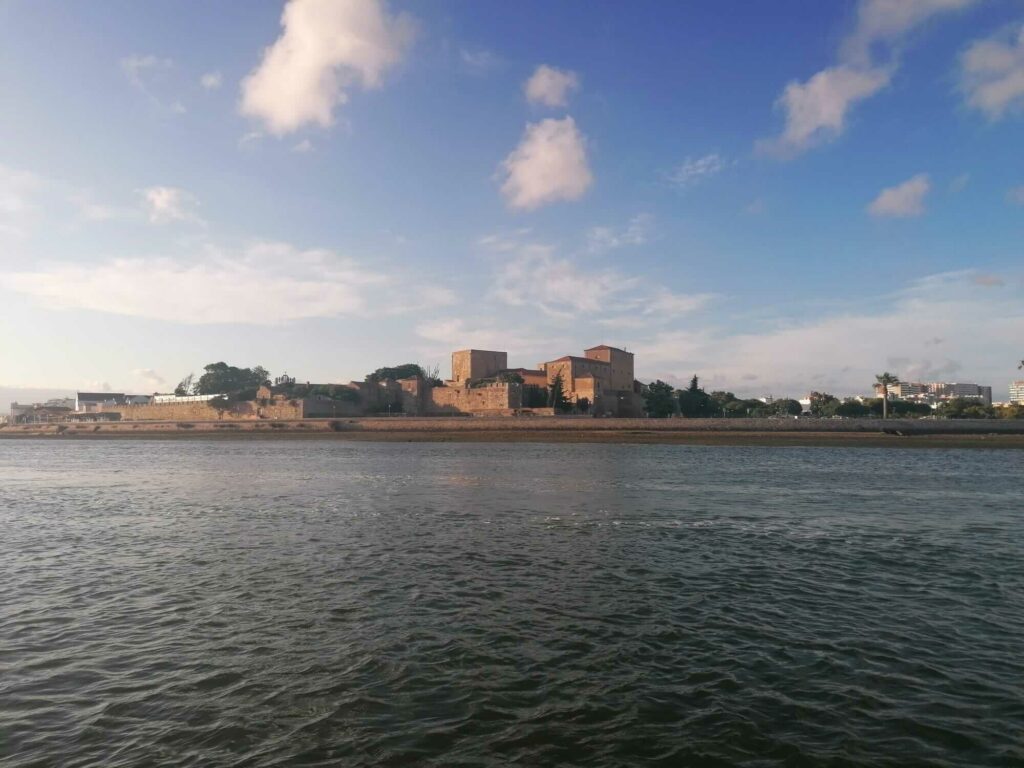 The boat is the main source of transportation to explore the natural beauties of Ria Formosa. A tour of the Islands – Deserta, Farol, Culutra, and Hangares – is our plan for the third day of our Portuguese escape.
Actually, Farol, Culutra, and Hangares are located on the same island – Culatra Island, but the locals call all areas Islas (Islands). This island is a barrier that protects the Ria Formosa natural park.
Along the island's southern side, there are golden beaches that calm crystal water, while the lagoons are on the northern side. Natural scenery and abundant wildlife, coupled with uncrowded beaches, is the main attraction.
Isla de Farol refers to the village Farol and its area. People live on the island permanently, most of whom are fishermen or work in tourism.
Tourists like me, who are looking for a lighthouse in Faro (as Faro in Spanish is "lighthouse"), will finally find it here.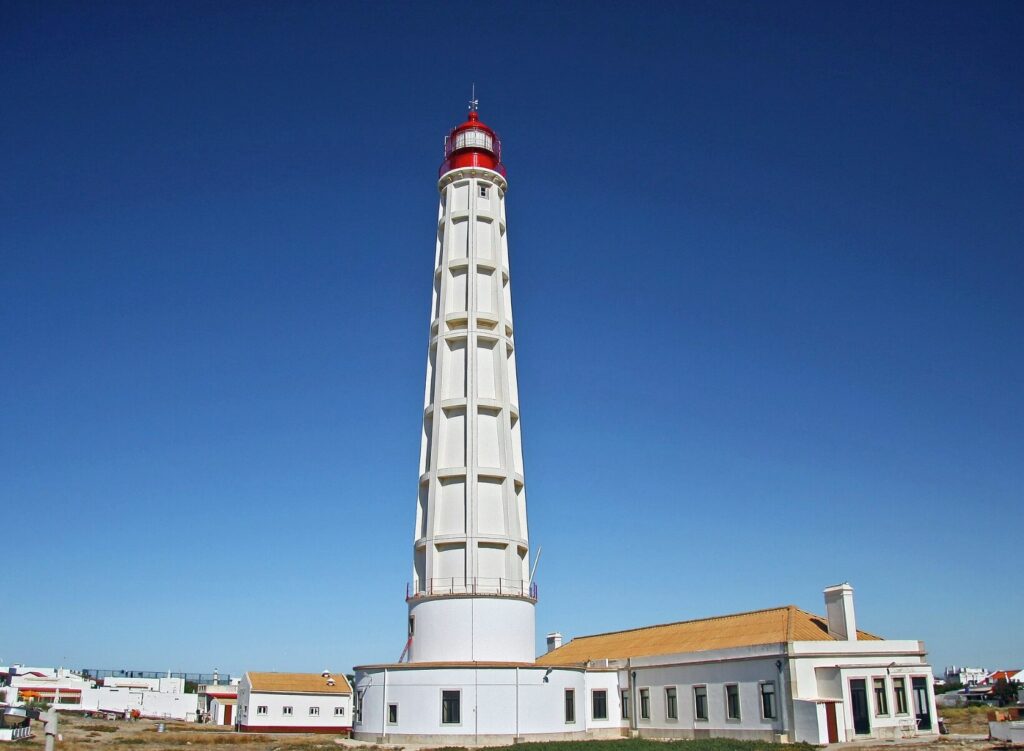 The lighthouse is called Farol do Cabo de Santa Maria and is 50 meters tall. It was built in 1851, and was the first lighthouse in Portugal at that time.
Close to the lighthouse, you can enjoy drinks and snacks in a chill-out beach bar called Maramais, with great views over the beach.
Ilha Deserta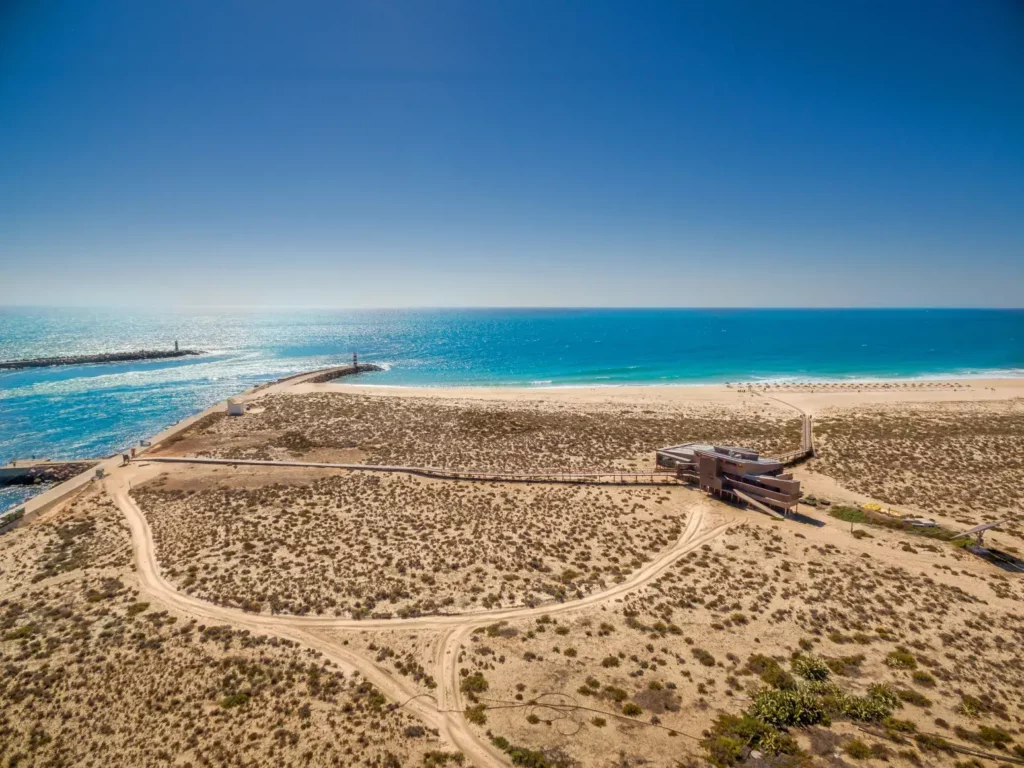 A deserted island, this pretty much describes the spot since there are no people who live on this island permanently. The island is a laid-back destination on a stunning stretch of white dunes. Apart from one restaurant, surrounded by swathes of sandy beach, there are no buildings on the island.
Actually, there is not much to do on the island but enjoy the sun and swim in (literally) transparent water.
If you decide to visit only Ilha Deserta, the ferry departs daily from Faro and tours the lagoon waters up to the island.
To make your experience even more memorable, have lunch in Estaminé restaurant, which is open all year round and offers impeccable seafood dishes.
Faro attractions map
Where to stay in Faro
Best restaurants in Faro, Portugal
Last but not least! A few places to eat, drink and hang out in Faro:
Breakfast
Baixacaffe. A lovely café with a good choice of pastry, fresh juices, toast, and English breakfast, of course, as there are many British tourists in Faro.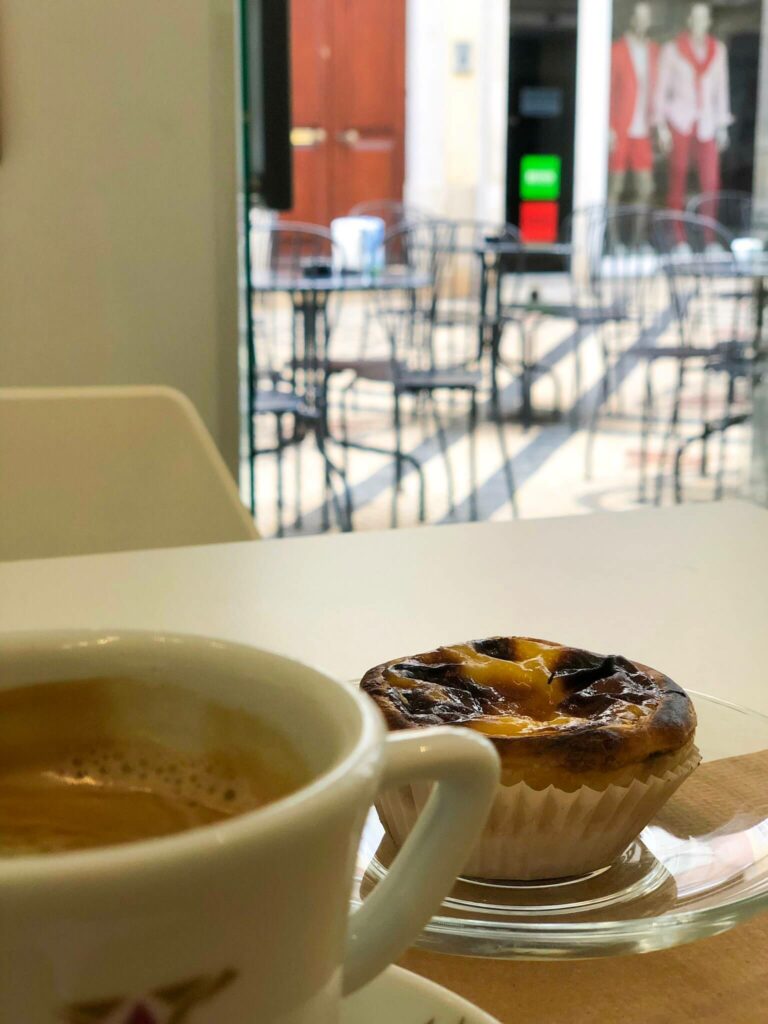 This friendly and cozy little cafe/bistro is located in central Faro, just across from the memorial to Ferreira d'Almeida obelisk near the marina. Portuguese pastries, like the famous Pasteis de Nata, fresh juices, and eggs are everything you crave for breakfast.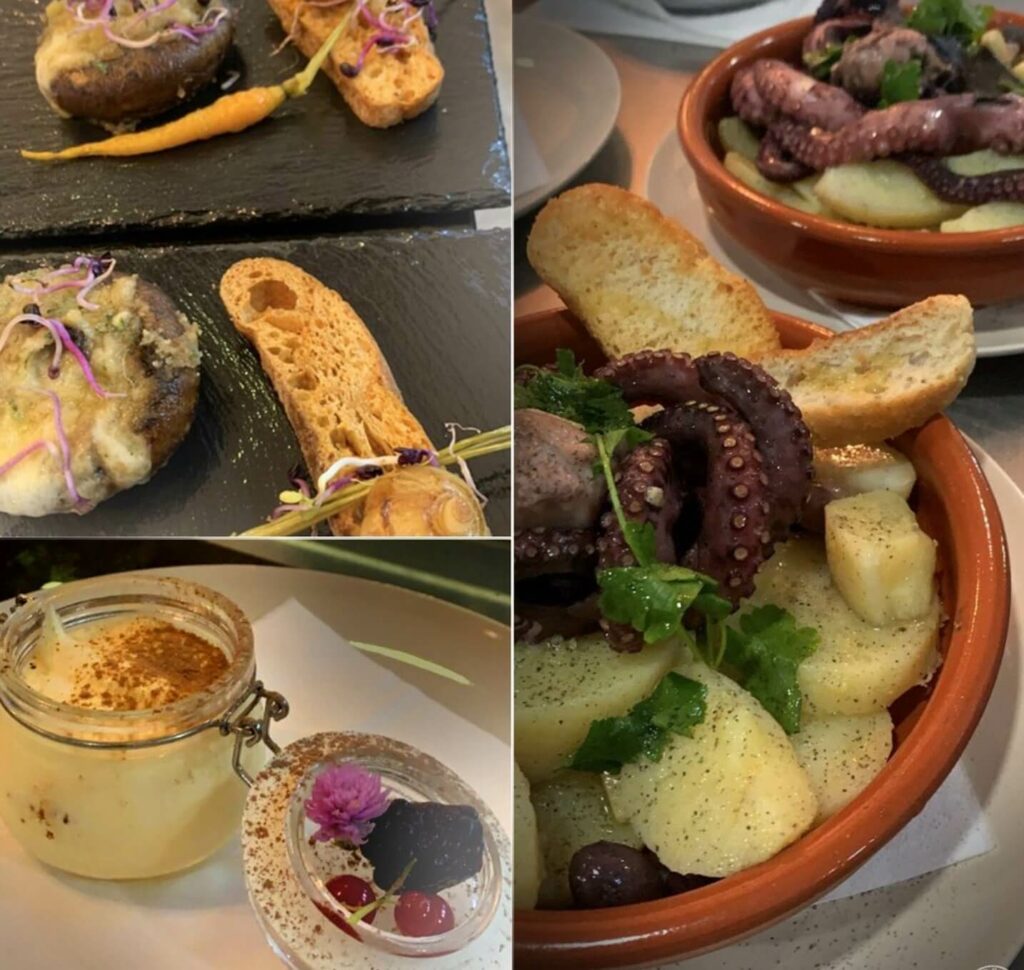 Lunch
Faro e Benfica
The place is nice, located at the marina, so you are surrounded by water which provides a pleasant atmosphere while eating. Try the sea bass, garlic shrimp, and oysters.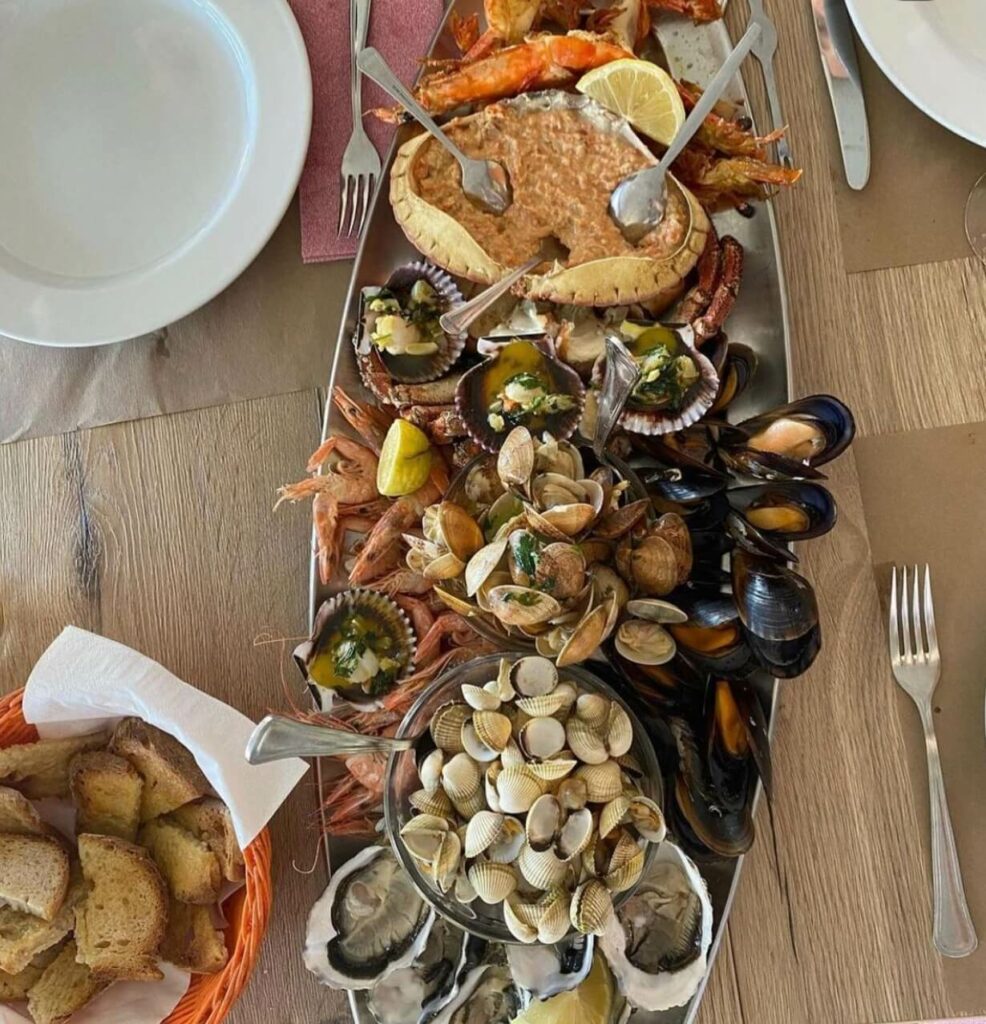 It is a typical rustic Portuguese restaurant for locals with simple plastic tables but truly delicious food. Try the cataplana or grilled sardines.
Dinner
It is a contemporary Mediterranean restaurant inspired by Italian cuisine (without forgetting its Portuguese roots). The pasta dishes are divine, and traditional pizza goes with a crunchy base and is rich in flavor and textures. It offers modern and stylish design, along with impeccable service.
Located right in the heart of Faro and with a cozy wine-cellar vibe. Se7e Pedras is a local favorite. Come here with a group of friends or for date night to revel in traditional Portuguese dishes with a contemporary twist. Each plate comes in tapas-style portions so you can mix and match. The dishes are accompanied by an extensive Portuguese and Spanish wine list.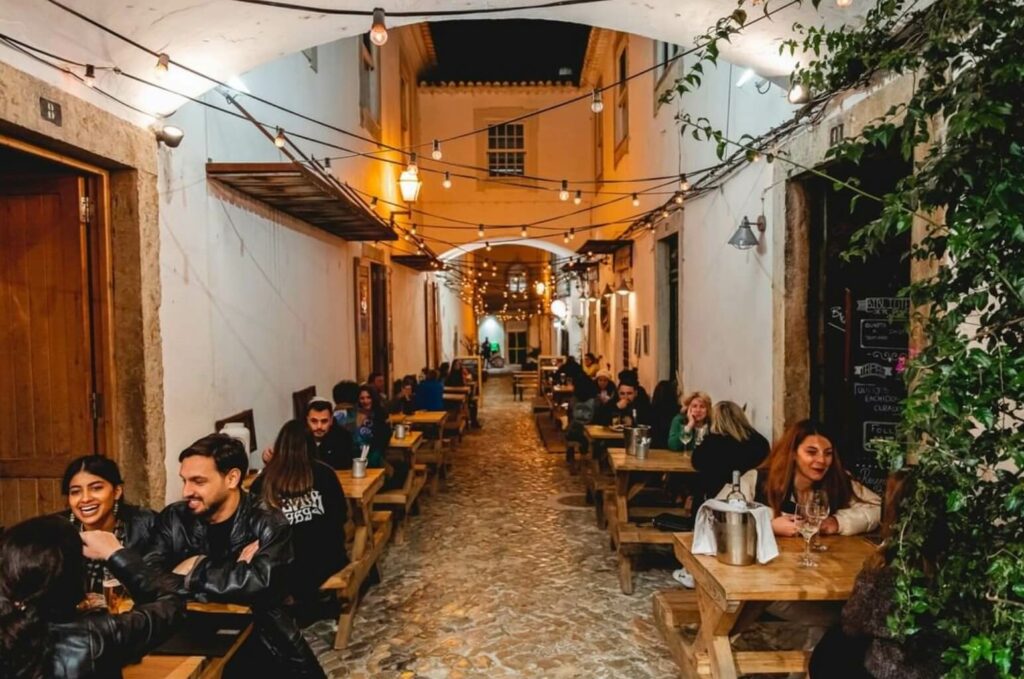 Is Faro good for nightlife?
Yes, hanging out in Faro is a perfect way to end the day. Consider going to these spots:
Aperitivum
A popular place on a pedestrian street to start your night out in Faro, it offers a decent selection of cocktails.
A cocktail and wine bar which you will not regret visiting. Their signature drinks are: Sr. Professor – the best overall drinking experience, Marajoka – a cocktail with amazing flavor, and Asia Mojito – the best cocktail I have ever had in my life.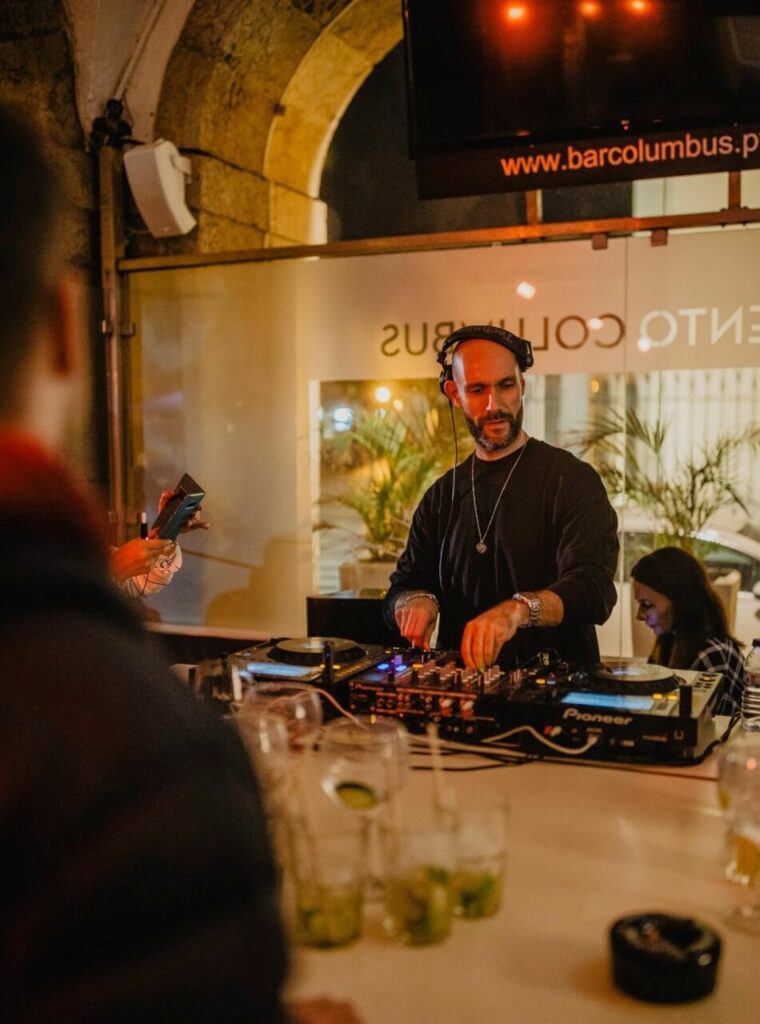 O Castelo
A restaurant/bar with good vibes in the Old Town. It is a great place to view the sunset with a glass of something chilled.
A place to end the night with shots, live music, and a fantastic atmosphere with people dancing and singing along to Oasis and Coldplay!
What people say on Reddit
Faro isn't right on the beach, you have to catch a bus or ferry there, so I wouldn't do Faro. Lagos is about a billion time better, but I would stay a week max, and as much as I love it, month in the Algarve region. 

Lochrann
You could eat very well in Faro at reasonable prices. For lunch I recommend Paparassi as they have a Prato do Dià. My favorite is Restaurante Chefe Branco for evening food. It is great. Do not get confused if a waiter takes your order and then get inside to reappear 2 minutes later and offer to take your order. They are twin brothers.

NanukBen
Faro is a beautiful city, full of small courts and squares and interesting, twisty little streets. Just going exploring there is great fun. There are loads of nice, cheap places to eat and drink, find one of the many with tables and chairs out in a little square and go for it. You can also explore the nature reserve nearby which is supposed to be stunning, I never made it there when I was visiting though.

MugglewumpTheMonkey
I would highly recommend visiting Isla Deserta! There are several boat companies based on the Faro Marina/Harbour that will take you there by ferry (cheap, under €10, but slow) or speed boat (slightly more expensive, but faster). They run on a schedule, and will also pick you up from the island to bring you back, but be sure to not miss the last pick up time. We chose the speedboat for the added adrenaline and I couldn't recommend it more!

human0004
Going to Faro FAQ
How to pronounce Faro?
In Portuguese, it is pronounced as ['faah-rooh].
What is the weather like in Faro?
The winter is the warmest across the country, with 61°F (16°C) in January. The Spring is 68-73°F (20-23°C), the Summer is 79-86°F (26-30°C), and September is mild also – 80°F (27°C). The total amount of rainy days is zero from June to October, with 3-5 rainy days every other month.
What are the best beaches in Faro, Portugal?
Faro, Portugal offers a variety of beautiful beaches. Praia de Faro is a popular sandy beach close to the city with amenities like restaurants and water sports. Ilha Deserta and Ilha da Culatra, both part of Ria Formosa Natural Park, provide tranquil escapes with pristine waters and unique flora and fauna. Ilha de Tavira, also in the park, is known for its landscapes and peaceful atmosphere. Praia da Quinta do Lago – for pine forests and chic beachfront restaurants. Finally, Praia do Ancão as a family-friendly beach with calm waters and golden sand.
How to get to Faro from Lisbon by train?
There is a direct train from Lisboa-Entrecampos station to Faro, and it will take you there in 3 hours and 20 minutes. Expect to pay $20-$29 for a one-way trip.
How to get from Faro to Lagos?
You can get from Faro to Lagos by train in roughly 2 hours. Expect to pay $6-$9 for the ticket purchased at Comboios De Portugal website. The train runs every 3 hours. If you rent a car, the ride will take around 1 hour.
Where to go in the Algarve outside Faro?
Tavira, a historic town near the beach, is a great day trip east of Faro. Olhao, also to the east, offers waterfront dining and makes for a pleasant one or two-day stop. West of Faro, Lagos boasts a charming old town, stunning cliffs and secluded beaches of Ponta da Piedade. Finally, Alvor, features long beautiful beach and lots of restaurants. It is also far quieter town than Albufeira and Portimao.
Final thoughts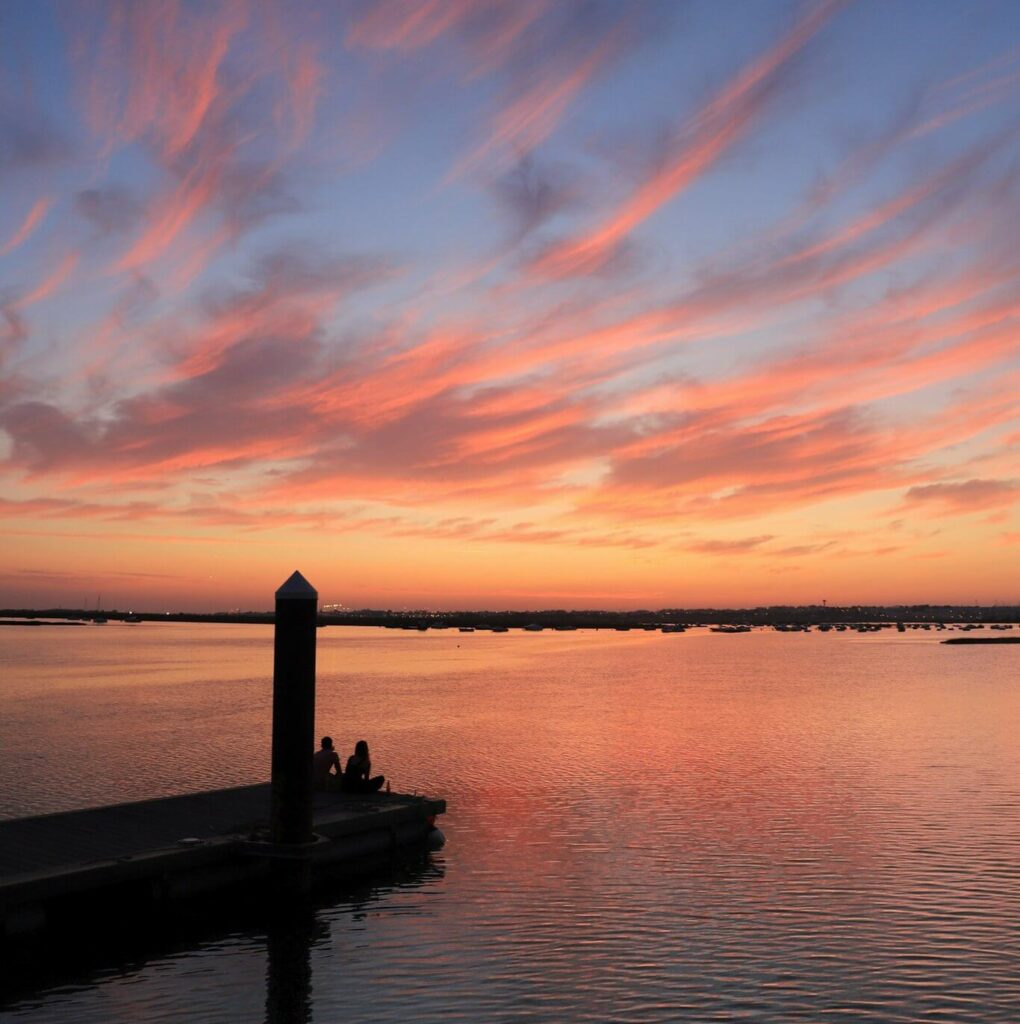 Faro is a beautiful town in the southernmost part of Portugal. It is known for beautiful beaches, colorful architecture, delicious food, and adventurous spots. While relatively small, Faro offers plenty of locations to see and is definitely worth visiting.
If you have ever been to Faro, share your thoughts in the comments below!