Driving in Portugal: A complete guide
Nadia Podrabinek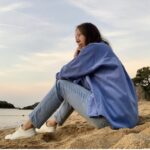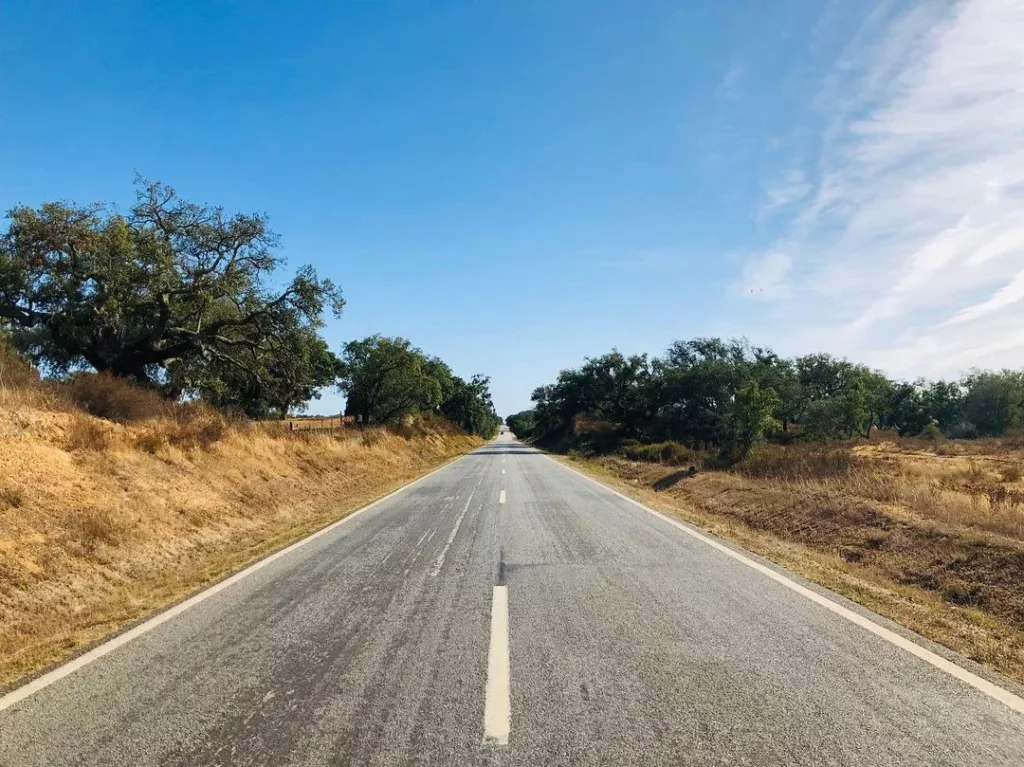 Portugal is one of the easiest countries to drive in with its beautiful landscapes, cozy little towns, and amazing road quality. Exploring this country behind the wheel of a car is an ideal way to make your trip more romantic, spontaneous, and flexible.
However, it is better to know a few things before starting the engine and setting off for your Portuguese adventure.
Here are some tips I prepared to make your driving experience in Portugal pleasant.
Driving in Portugal with a US license
In most cases, the driver's license of a US citizen and passport is more than enough to drive a car in Portugal (with the minimum driver's age of 18).
Having an International Driving Permit (IDP) will benefit you as a translated version of your driver's license. Otherwise, if you are pulled over and the police don't read English, they can potentially fine you.
Getting an International Driving Permit (IDP) is relatively easy. You can do so via the American Automobile Association (AAA) website or your local AAA branch. Here is the application form. Also, you do not need to be an AAA member to apply for an IDP; you will have to pay $20, however.
Renting a car in Portugal
To rent a car in Portugal, you must keep in mind the following requirements:
1. Portugal's minimal car rental age is 18, but some car rental companies may apply additional charges unless you are 23-26.
2. You must have held a driver's license for at least one year. A valid US, Canadian, or UK license is enough to rent a car.
Here are some of the most reputable car rental companies in Portugal:
Sixt
Europcar
Avis
Guerin
Enterprise
Amoita
Try discovercars.com for the best and reliable car rental offers.
What to do when you rent a car in Portugal
Plan ahead. You can get a car much cheaper if you rent far in advance. For example, I paid $320 for a 3-day Toyota Corolla rental, while a friend of mine got the same car for $160, just because I decided to rent a car only on arrival to the airport
Opt for full coverage. These days, when every business is struggling with inflation, they try to make the most out of every car reservation. For example, if I hadn't had full coverage, they would have charged me an additional $200 even though I didn't scratch the car. However, they found a tiny scratch that somehow slipped through the photos I took before my first ride.
Make photos of the car before the first ride. Thoroughly. Just in case.
Return with the full tank.
Ask if the car has any kind of transponder (Via Verde) and how to use it for the toll roads.
When booking, search for the best options on car rental platforms, such as discovercars.com.
Once again, book your car far in advance!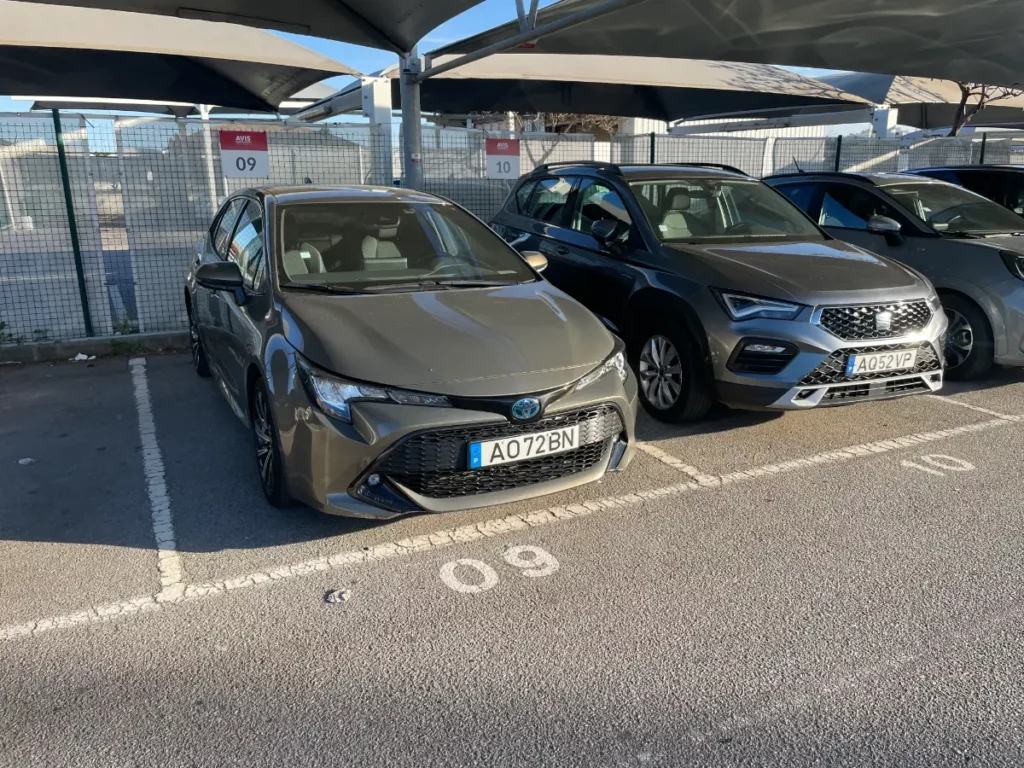 Driving in Portugal as an American
Driving in Europe and the US looks pretty much the same. The Portuguese also drive on the right side of the road, and traffic regulations are identical, so the traffic flow is predictable. Nevertheless, there are some minor differences to keep in mind.
1. The units: You will have to get used to kilometers per hour (km/h) instead of miles per hour (mph).
2. The rules: Always wear a seatbelt, even in the backseat. Don't use a mobile phone when driving; wearing earphones in the driver's seat is also prohibited.
3. The speed limits: These are different in Portugal, compared to the US, and are standardized all over the country. Although sometimes you will not even see a speed limit sign at the village or town entrance, a driver must still know the basic restrictions.
The general speed limits in Portugal are:
50 kilometers per hour (31 miles per hour) in urban areas.
90 km/h (56 mph) for rural roads.
100 km/h (60 mph) for dual-lane motorways.
120 km/h (75 mph) for highways.
4. Blood alcohol concentration is lower than the US – 0.05% (50 mg per 100 ml). With this drunk driving limit, you can only have one glass of wine. If you have consumed more alcohol, it is always better to ask your sober friends to pick you up or order a taxi. Otherwise, you can face severe legal consequences and a €1250 fine.
5. Roundabouts: Portugal's road system has many roundabouts, as other European countries have. So, make sure you are confident when driving through them.
Roundabouts basics in Europe:
Slow down before entering.
The right signal will help other drivers to see that you are about to exit the roundabout.
Drivers on the roundabout have priority, as opposed to those trying to enter the roundabout.
The flow on the roundabout is always counter-clockwise.
The rules for using roundabouts in Portugal differ from the UK: take the right-hand lane if turning right, and take the left-hand lane if going straight (or to the left exit).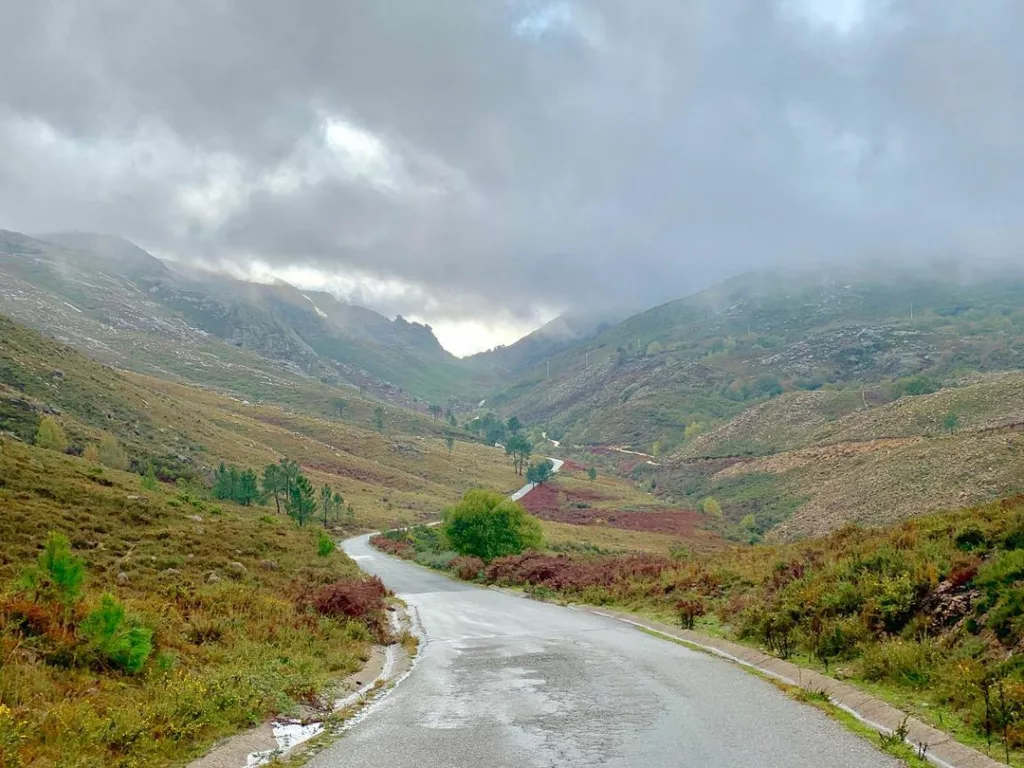 Parking your car in Portugal
Parking rules are the same as in the US. However, once you park in the city, ensure you know whether it is a paid parking space.
For example, in Lisbon and other cities, there are color-coded parking zones on the pavement:
Green You can park all day. Paid from 9 am to 7 pm. In this zone, the parking meter prices are the cheapest.
Yellow Park all day. Paid from 9 am to 7 pm. Slightly more expensive.
Red Parking is available only for two hours. Expensive. You will find these zones mostly in the city center.
There are some parking areas where you can park for a day for €3-€5.
Parking is free of charge from 7 pm until 9 am the following day in all of the colored zones.
To check whether the zone is metered, check emel.pt website. The only problem is that it doesn't have an English version.
In Lisbon or Porto, if you get a Via Verde electronic device (payment transponder), you can download the Estacionar app, which is really helpful for hassle-free parking.
Another option for parking the car with an app would be a Telpark or EasyPark (my favorite).
Mandatory equipment
Here is a list of things you need to have in your car while driving in Portugal:
At least one reflective triangle.
High-visibility fluorescent safety vest.
Car owners from the UK: if your vehicle does not have the UK identifier on the license plate, you must put a UK sticker when driving in Portugal.
Quick tips on driving in Portugal
Tolls are everywhere on lengthy highways.
Ask for a "fast lane" highway tax device (transponder) at the rental company. They usually offer it for a small fee.
Be prepared for much narrower roads compared to North America.
Finding a parking lot or a garage is relatively easy, even in Lisbon or Porto. The prices are very reasonable: You will pay €4-€5 daily.
Be careful with speeds over 120 km/h. I would not recommend you drive faster on a highway, and at 150 km/h, you can get a hefty fine ticket. The rule of thumb, as always – is to follow the traffic flow.
Do not keep anything valuable visible on the seats of a parked car, just in case.
Take pictures of your rental car before and after turning it in, just in case.
Remember to get a rental car with an automatic transmission, as the default version is stick/manual.
Fill the gas up before you return the rented vehicle.
Keep original documents with you, as the photocopies do not work!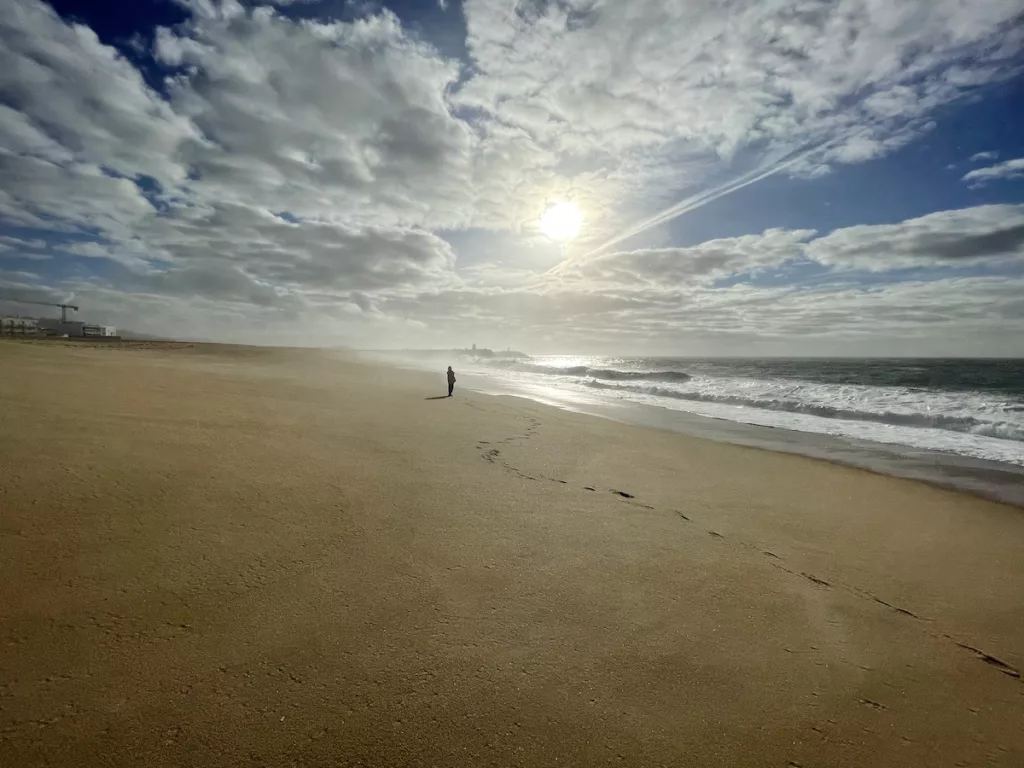 Frequently Asked Questions
What is the speed tolerance in Portugal?
Speed cameras in Portugal allow a margin of 20 in urban areas and 30 km/h outside urban areas. If you go over it, you may receive a €120-€2500 ticket, depending on how much you exceeded the speed limit.
Can I use my US license to drive a rental car in Portugal?
Yes, and it is even better with an official translation of your US license. Get an International Driving Permit via the Automobile Club of America (AAA) – it will allow you to travel across Europe and get along with the cops or parking authorities. If you get pulled over without an IDP, I cannot promise the police will be nice to you (they don't speak English, mostly).
What is the driving age in Portugal for foreigners?
The minimum driving age in Portugal is 18 and over. Also, there is no maximum driving age limit, so you can go even if you are over 70.
What is the driving side on Portugal's roads? 
The vehicles are driven on the right side of the road in Portugal.
Did Brexit affect driving in Portugal for those with British driver's licenses?
You can still use your UK driver's license, but only if the mainland UK authority issued it. For car owners, the vehicle needs a UK sticker.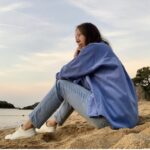 Hello, my name is Nadia.
I usually write about traveling (there are so many places to fit all the lifestyles), relocation (finding a job overseas or moving without losing an income), and living in a foreign country (adapting to a different culture and mentality). Follow me on Twitter, Facebook, Instagram, or LinkedIn!
This post might include some affiliate links. If you make a purchase through these links, I may earn a small commission at no additional cost to you. I appreciate it when you use my links to make purchases.