What is Lisbon Famous for? (19 Things to Know)
Nadia Podrabinek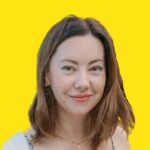 Written by Nadia Podrabinek
Hello, my name is Nadia. I usually write about traveling (there are so many places to fit all the lifestyles), relocation, and living in a foreign country (adapting to a different culture). My travels stretch beyond Spain, with journeys to the US, Italy, Norway, Portugal, and France. Relocating to Spain in 2018, I lived in cities from Barcelona to Madrid, currently calling Valencia home.  Follow me on Twitter, Facebook, Instagram, or LinkedIn! ... show more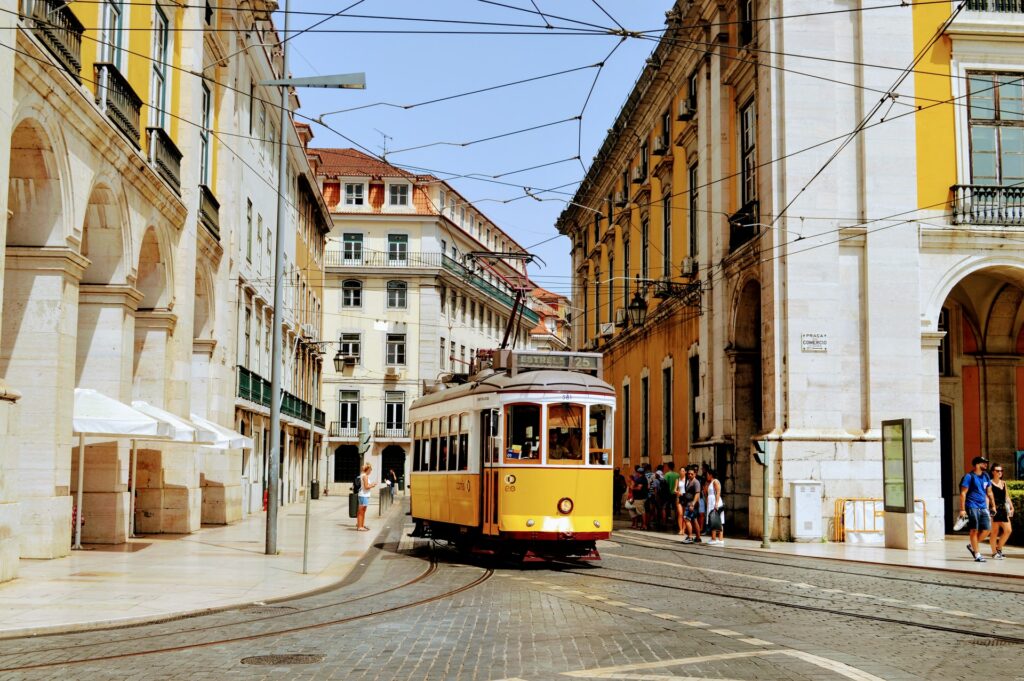 What makes Lisbon stand out from other cities?
Its history is full of war conflicts, catastrophes, cultural events, and peaceful life moments. From its vibrant culture and history to its delicious food and stunning architecture, there's something for everyone in this incredible city.
What people say on Reddit
Good question. Overall not as 'inviting' or 'accommodating' compared to, say, Spain. Even more stark of a contrast would be Mexico. This is more apparent In smaller cities in Portugal, like porto. Lisbon is certainly far more inviting than porto, but doesn't equate to the feeling one gets in, say, Barcelona. This is understandable — Portugal's been geographically and culturally quite isolated from Western Europe until very recently (ryanair and TAP air ushered in an unprecedented wave of new tourism). In that sense, the country's culture surrounding tourism is developing. As with any place in the world where this happens, there are growing pains.

cordyce
Personally, I love Lisbon. Better weather than much of Europe. The food is amazing; so is the wine. I adored all the outdoor public spaces and the cafe culture. The architecture is beautiful and the azulejos give it an incredible sense of place. The people are friendly and open. Combine all that with the fact that it's much cheaper that many big US cities, and it's just a winner. As an added bonus, Portugal is pretty compact so there are great day trips from the city.

bexcellent101
Check out the stark contrast of bairro alto during the day and in the evening, when things get quite rowdy. The sites in Lisbon are awesome, there's many perches studded throughout the city where you get great panoramic views! Take the tram around. Check out the little piazzas. Try pastel de nata, those custard bombs of goodness. So much to do in Lisbon, really vibrant. Just curious though, If you wouldn't mind, how are you going about being a dn? I've been keen on going this route for a wee bit now.

dudebudski
I think the fact that Portugal opened up early for tourism is a big factor as well. People who wouldn't have gone to Portugal are going there due to covid restrictions elsewhere.

I think it is the same case for Turkey. I see many people loving Turkey lately even though not much has changed.

Suspence2
So if you're planning a trip to Lisbon, be sure to put these must-see attractions on your itinerary list. Here are 20 things to know before you go there:
The Elevator of Santa Justa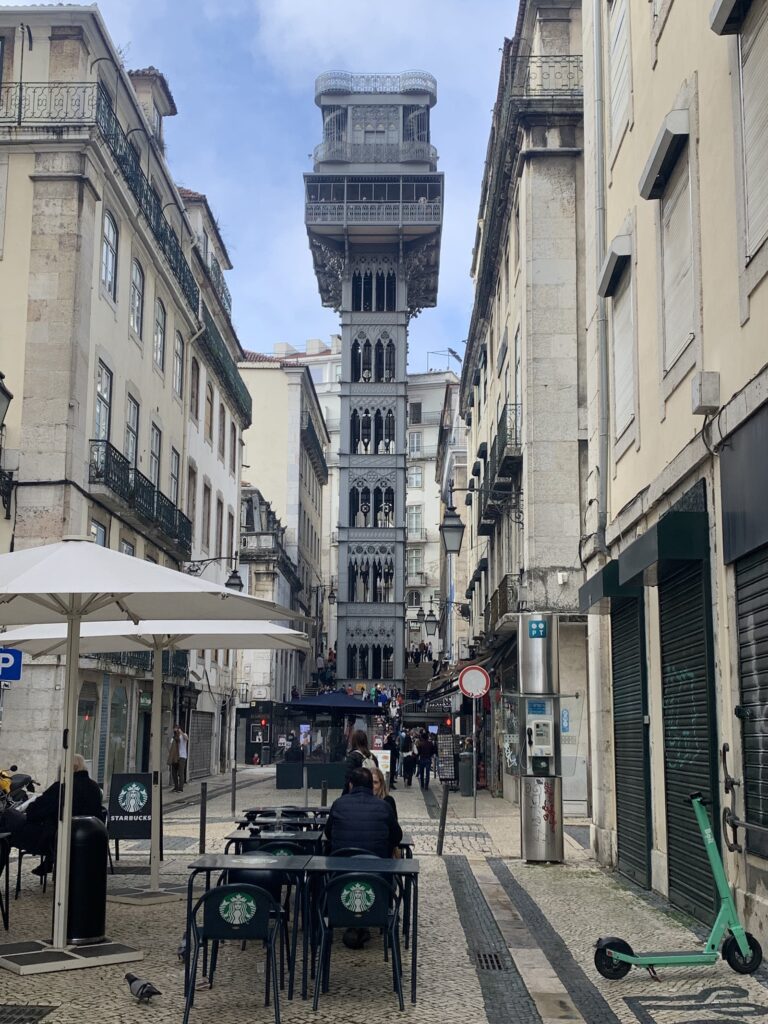 It is one of Lisbon's most iconic landmarks. This neo-gothic installation was built in 1902 and now stands 150 feet tall. The elevator operates with two cabins, each holding up to 25 people. The ride to the top takes just under 35 seconds and offers stunning panoramic views of the city. You can also skip the line and get to the top of the elevator by stairs on a neighboring street.
The Santa Justa Elevator was designed by Raoul Mesnier du Ponsard, a student of Gustave Eiffel.
A Brasileira cafe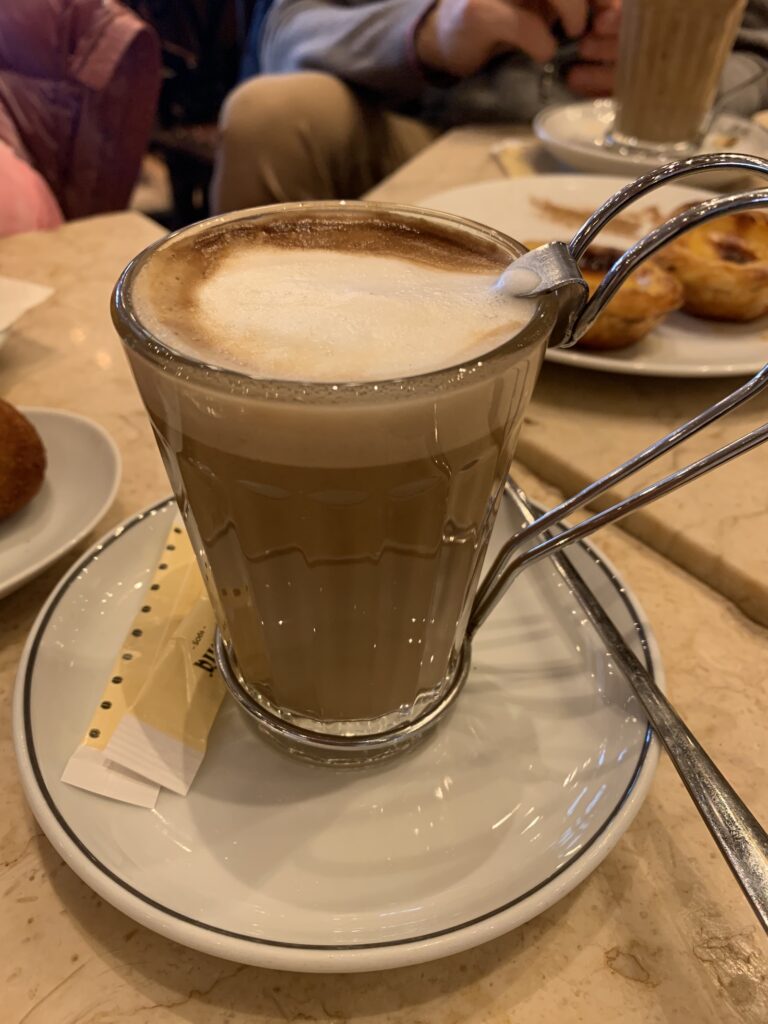 The well-known passion of the Portuguese for this drink began precisely with the cafe "A Brasileira" founded by Adriano Teles. He was born in northern Portugal and moved to Brazil at 12. He grew up there, fell in love with the coffee drink, and made a fortune in the coffee bean trade business. Years later, he decided to bring the coffee drink to his homeland.
It took several years for the Portuguese to get to know the taste of coffee and start paying for it. Initially, the drink was considered a medicine rather than a beverage—the founder served it as a free complement to the purchased pastries and coffee beans.
Open: 8AM–12PM
LX Factory Creative Space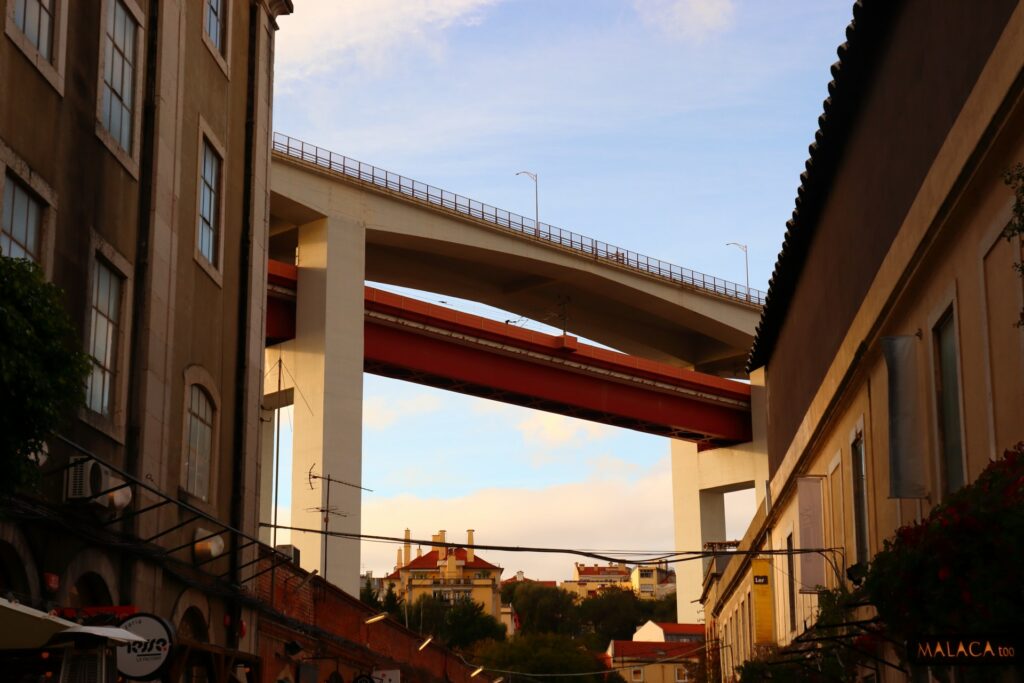 It is a truly unique creative space in the very heart of Lisbon. Once an abandoned textile factory, LX Factory has been transformed into a vibrant community of artists, designers, and entrepreneurs. The factory buildings are now home to dozens of lovely cafes, shops, galleries, coworkings, and event venues. I also liked the views of overhanging bridges there.
Ginjinha cherry liqueur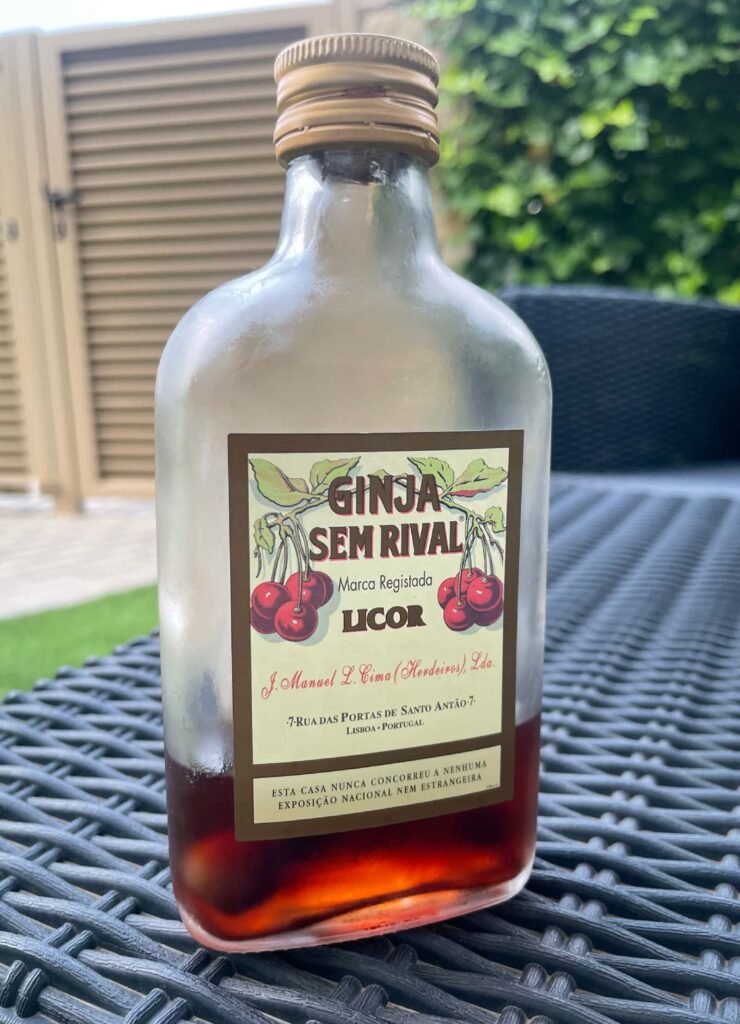 Ginjinha, also known as Ginja, is a typical Portuguese cherry liqueur that is incredibly popular among locals.
Ginjinha cherries are small, sour berries that grow in the wild and are only available for a few weeks each year in the region around Lisbon. The cherries are macerated in alcohol and sugar for several months and produce a deep red drink. Ginjinha is served in a small glass with several cherries put inside. Also, the drink is used as an ingredient in cocktails. Ginjinha is an essential part of Lisbon's food culture. Trying this liqueur is a must!
Where to try Ginjinha liqueur
The most traditional and popular ginja bars are located near Figueira Square (Praça da Figueira).
A Ginjinha bar, the most popular and traditional glasshouse, where the drink has been poured since 1840. It's a tiny spot, and all it has is liquor shelves, a counter, and a happy bartender (sometimes not!). This bar is impossible to miss: there is almost always a line!
Ginjinha sem rival is another legendary stop. It was founded in 1890 and has been run as a family business since then. The bar's cherry liqueur bottle label states: This house has never participated in any national or foreign exhibition. I confirm that the house does not need to prove anything about their drink. It's so good!
Codfish Fritters (Pasteis de Bacalhau)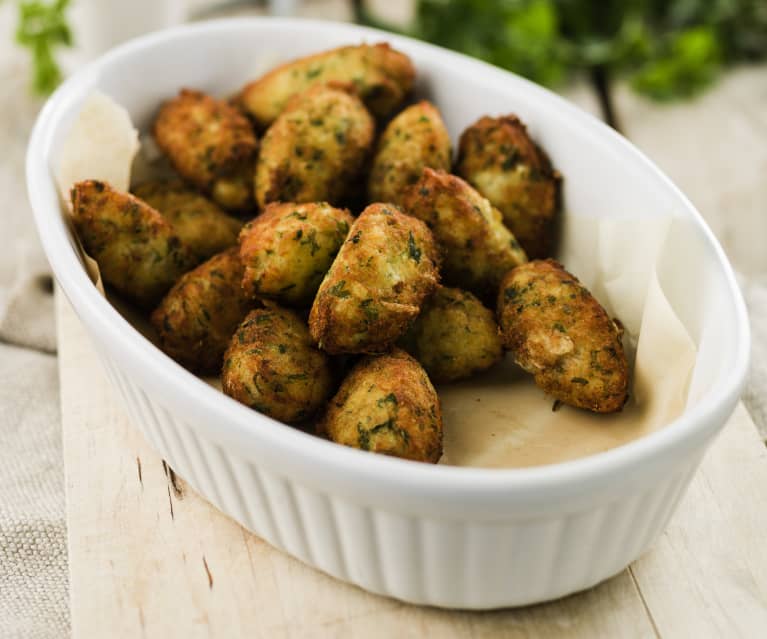 Pasteis de Bacalhau, also known as Codfish Fritters, is a famous Lisbon delicacy made with shredded codfish, potatoes, eggs, and onion, fried in a light batter. The cakes are often served with a side of greens, making for a hearty and satisfying meal. Codfish Fritters are best enjoyed hot out of the fryer, so be sure to order them fresh when visiting Lisbon.
Some of the most delicious Pasteis de Bacalhau (stuffed with delicious traditional Queijo da Serra cheese) are prepared at Casa Portuguesa do Pastel de Bacalhau, see the map.
Cabo da Roca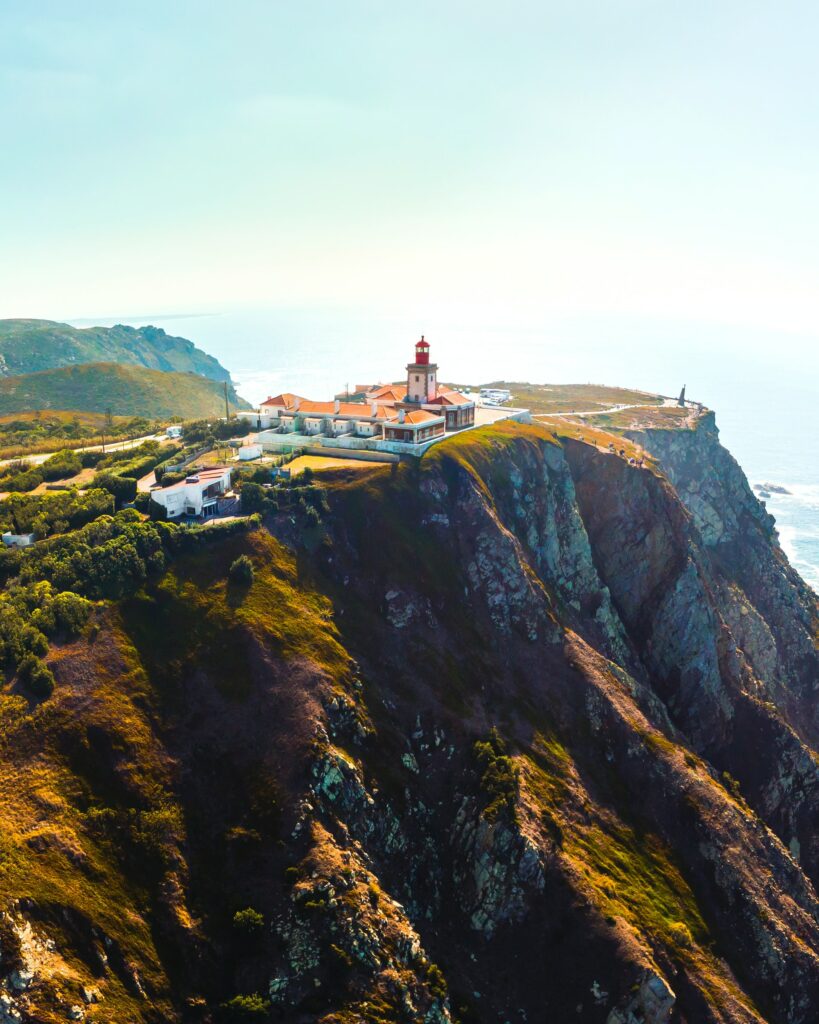 A trip to this cliff, without a doubt, will be one of your strongest impressions. It is the westernmost point of mainland Europe, which stands 144 meters high above the Atlantic ocean. When I came here for the first time, I was literally brought to tears by the beauty of the place, the incredible horizon views, and the power of the oceanic waves.
Even though there is nothing much to do there, people come for the incredible feeling of freedom and boundlessness. It really does feel like you're on the edge of the world. I recommend coming to Cabo da Roca at sunset when the landscape, sky, and ocean take on a warm orange hue. It's stunning!
Cabo da Roca is also a great place for hiking and bird watching.
Time Out Market (Mercado da Ribeira)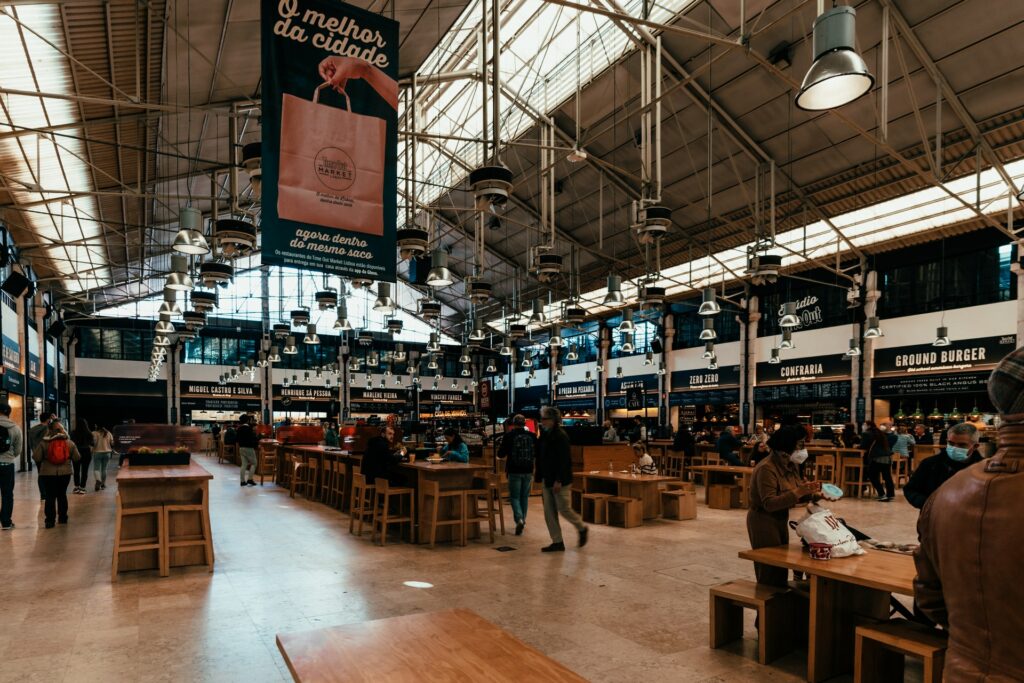 You can find the market in a historic building Mercado da Ribeira. It features a food court with 20+ restaurants, a bakery, a gelato shop, and a live music stage. The market is open every day from morning until late at night, making it the perfect place to grab a bite no matter what time of day it is. There are also many options for both meat-lovers and vegetarians. See the complete list of restaurants here.
The city viewpoints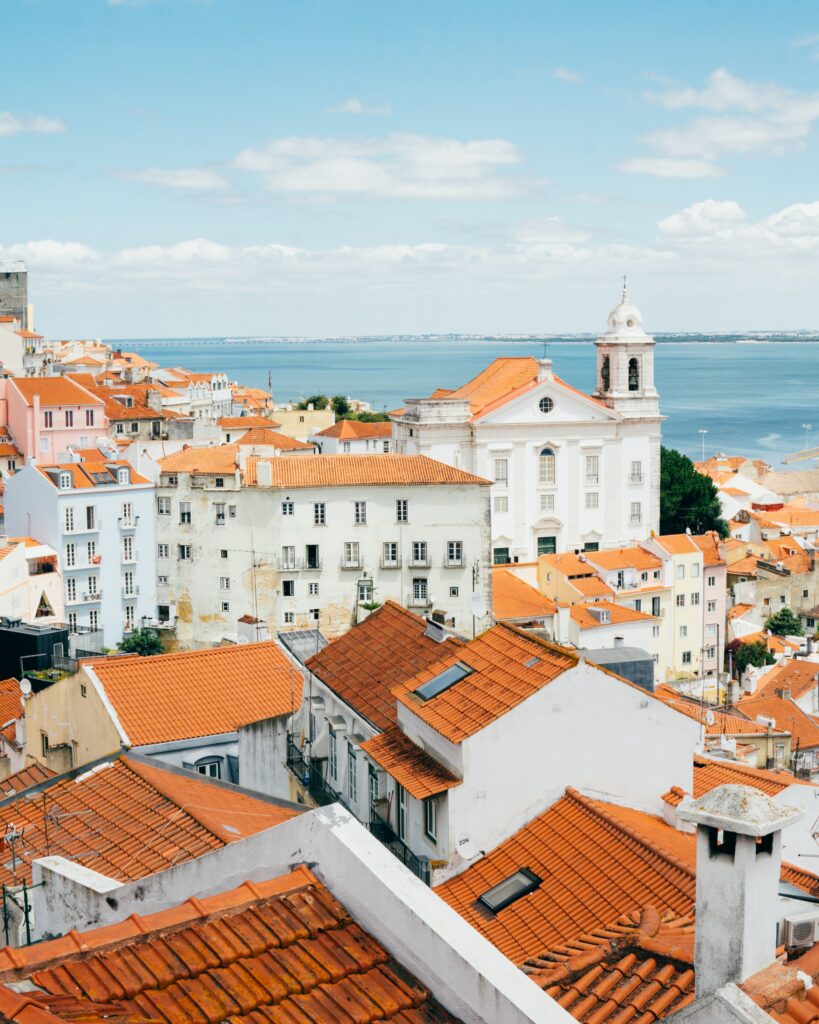 Miradouro das Portas do Sol
The viewpoint (miradouro, [mirədurow]) offers breathtaking views of the city and the Tagus river below. You can also see the Alfama district, the cruise terminal, and the Pantheon ruins on the river's opposite bank (on a clear day). The Miradouro das Portas do Sol is also a great place to people-watch.
Miradouro do Recolhimento
It is a small terraced park located in the central Baixa district of Lisbon. Although the park was reopened to the public in 2015, it's still considered one of the most secret tourist spots. The park is accessible from Rua Garrett street, and offers stunning views of the city from its elevated position. Visitors can enjoy the views from the park's benches or take a stroll through the gardens. It's a great place to chill and enjoy the city's beauty. What you can see from here: the Pantheon, the Church of St. Vicente, and the Alfama district.
Parque Eduardo VII
Named after King Edward VII, who visited Lisbon in 1903, the park covers over 27 acres and features several attractions. Visitors can enjoy beautifully landscaped gardens, a playground, a fountain, and a statue of King Edward VII. It also offers stunning views of Lisbon's skyline from the upper part of the park. What you can see from here: Marquis de Pombal Square, Avenida Liberdade, Baixa area, Tagus River.
Miradouro da Graca
This fantastic mirador is situated on Graça hill, one of the most romantic areas of the city. In my opinion, this is one of the best viewing city spots in all Portugal. You can find the mirador at the foot of one of the oldest Lisbon churches—Igreja da Graça, founded in 1271. The location is attractive for many reasons: the city's view, the castle, the river, the church, and the April 25th bridge. Quite an instagrammable place!
What you can see from here: castle, Baixa area, Martim Moniz and Mouraria, April 25th bridge
Miradouro de Nossa Senhora do Monte
This is another one of my favorite viewpoints in the city. Nossa Señora do Monte, like Miradouro da Graca, is located on one of the seven hills of Lisbon, the Santo André hill. It is the highest mirador in the city, and Lisbon can be seen from here in full view.
What you can also see from here: the Castle of St. George, Baixa, Mouraria, Monsanto Park, and Tagus River.
Fado
Fado, the traditional music of Portugal, is both melancholic and romantic. It is also a UNESCO Intangible Cultural Heritage. Fado originated in Lisbon in the early 19th century, and it is still very popular there today. If you want to experience Fado for yourself, head to one of Lisbon's Fado houses. Fado music is typically performed by a woman accompanied by guitarists playing the Portuguese guitar. The lyrics are often about love, loss, and hope. Fado is a unique and unforgettable experience, so be sure to add it to your Lisbon itinerary.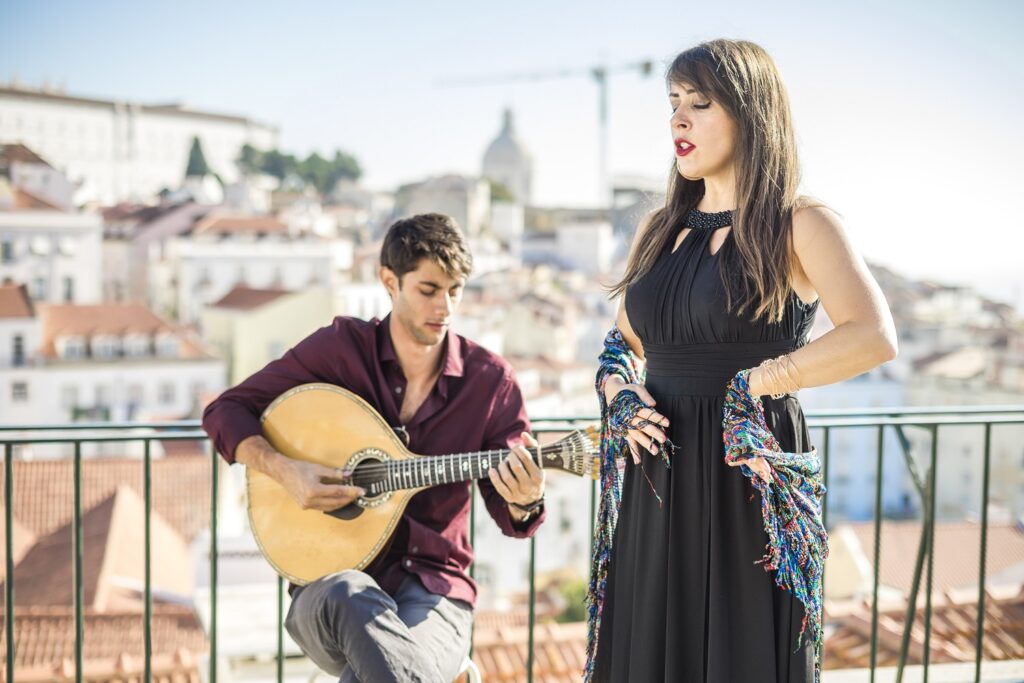 Where to listen to Fado music in Lisbon
Tasca do Chico, a small tavern with Portuguese snacks and bar.
Rua do Diário de Notícias, 39, Bairro Alto
Open: Sun–Thu 7PM–2AM, Fri–Sat 7PM–4AM
Casa de Fado, a small restaurant with a lovely atmosphere and live performances after 7PM.
Rua dos Remédios, 186/190, Alfama
Open: Tue–Sun, 8PM–2AM, Mon closed
Povo Lisbon
Rua Nova do Carvalho, Cais Sodré 32-36
Open: Sun–Mon 6PM–2AM, Tue–Sat 6PM–4AM
Lisbon tram
The most famous thing about Lisbon is the yellow tram, a must-ride for any city guest. These antique yellow trams zip through the narrow streets, providing a unique glimpse into Lisbon's past and charm. While Lisbon's metro system is efficient and modern, the trams offer a more relaxed way to explore the city.
Azulejos Tiles
Azulejos are decorative and mostly blue-colored tiles that originated in Portugal. Azulejos are particularly prevalent in Lisbon and decorate the walls and floors of homes, public buildings, and even subway stations. While Azulejos tiles are often associated with Portugal, they have also been used extensively in other countries, including Spain and Brazil. Azulejos tiles remain a popular choice for homeowners and architects due to their durability and aesthetic appeal.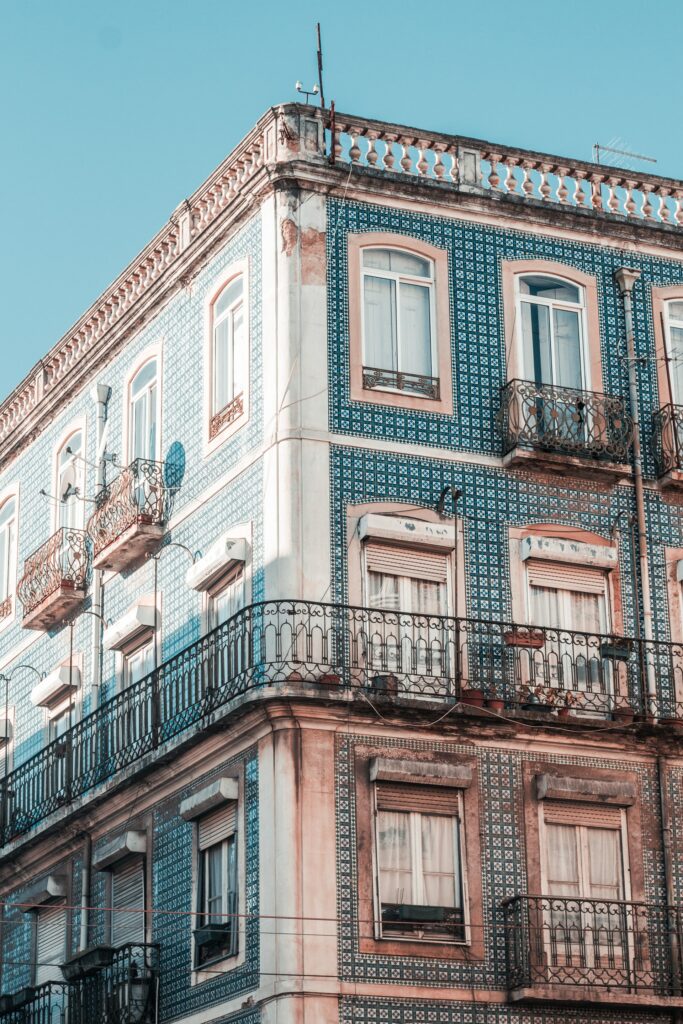 Pasteis de Nata (Pasteis de Belem)
It is a famous Portuguese custard tart originating from Lisbon. Pasteis de Nata is made with puff pastry and egg custard and often topped with cinnamon or icing sugar. You can eat Pasteis de Nata as a snack or dessert while drinking coffee or tea.
The exact origins of Pasteis de Nata are unknown, but it's believed that these pastries were first created in the early 1800s by the monks of the Jeronimos monastery. Today, Pasteis de Belem continues to be a popular dessert in Portugal among the locals and tourists.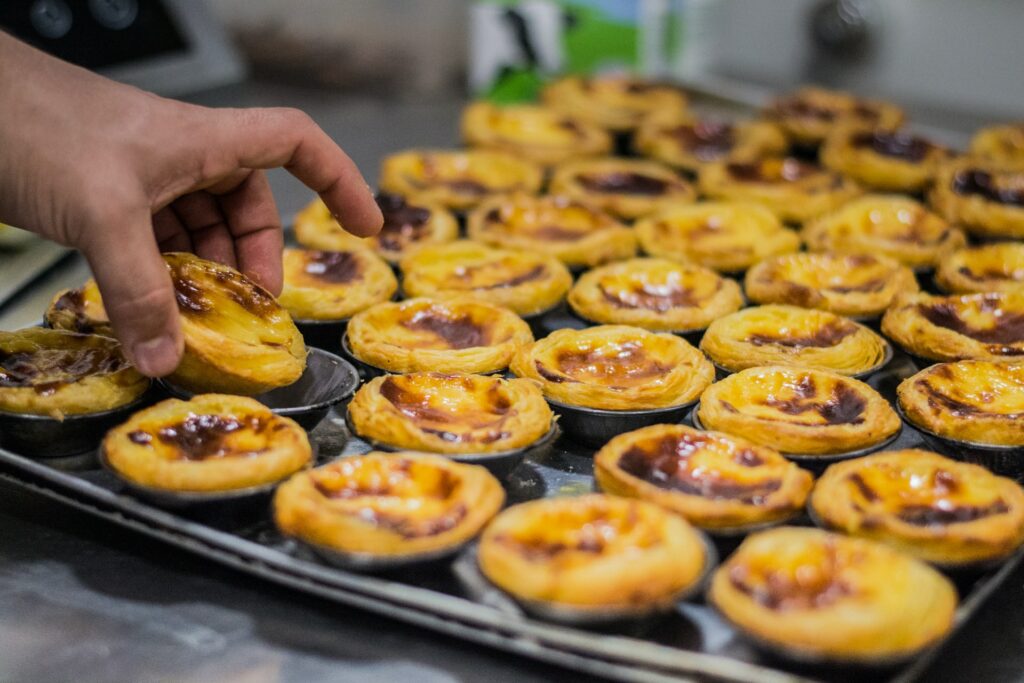 The iconic place for pastry tasting is Pastéis de Belém cafe.
What people say on Twitter:
Lisbon Street Art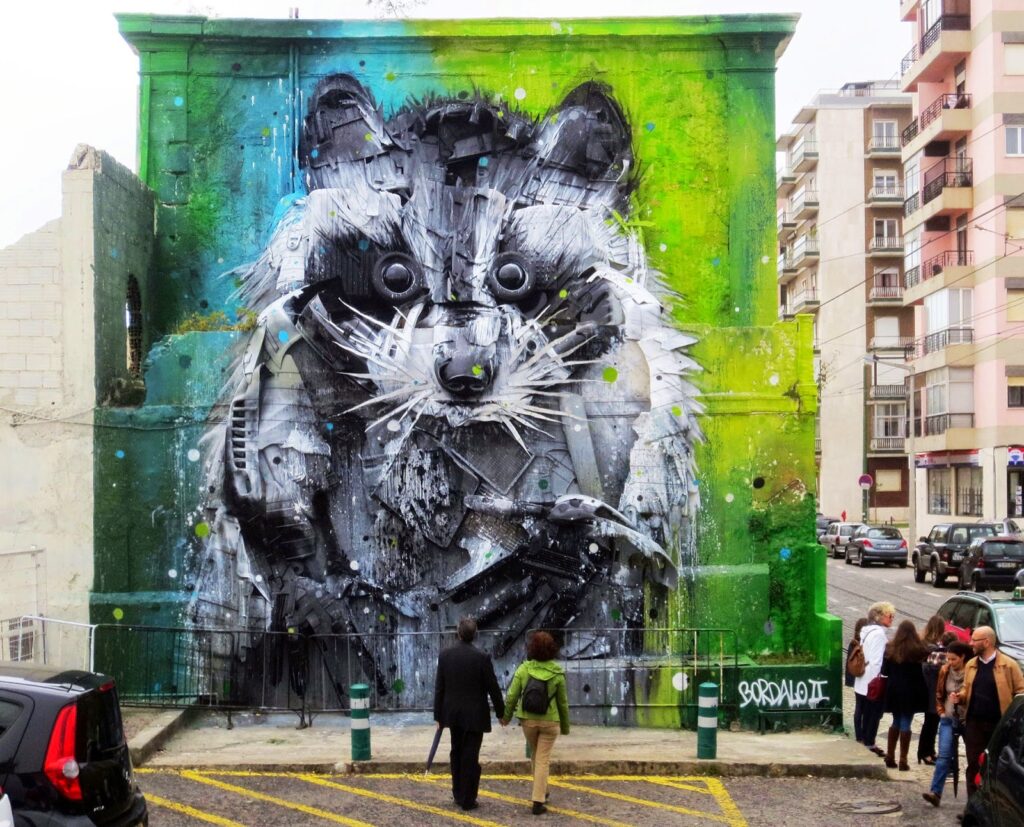 Lisbon is a city full of colors and … graffiti. There are many works of urban art addressing themes of Portuguese history, pop culture, and Fado music. The best places to find colorful street artworks are in the neighborhood of Bairro Alto, Graça, Mouraria, Alfama, and Alcantara.
Some of the most known Lisbon graffiti artists are Vhils, Aka Corleone, Brazilian Twins, and Shepard Fairey. Check some of these pieces of Lisbon's street art.
The best way to discover the city's street art is not to forget to look up and around. You will be amazed by the fusion of urban art in the city. Have fun!
Conclusion
If you're looking for amazing food, stunning architecture, beautiful beaches, niche stops, surprising discoveries, and amazing people, Lisbon has it all. What is your favorite thing about this remarkable city? Did I miss something? Let me know in the comments below!