Is Lisbon Still Worth Visiting in 2023?
Nadia Podrabinek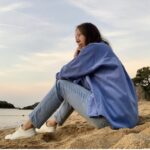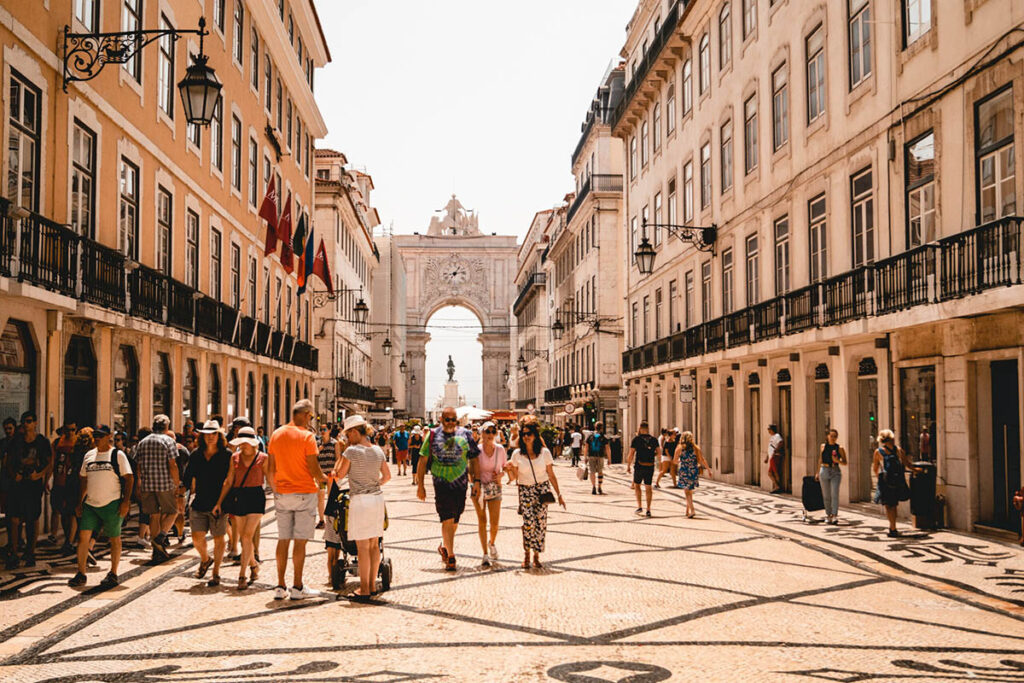 If you're like me, then your social media feed is full of travel content. There's just something about watching people explore the far reaches of the world.
Over the past few years, I've noticed more and more tourists visiting Lisbon, Portugal. They post stunning photos with clear skies and long sandy beaches.
Because of that, the city has been on my bucket list for quite a while. So, if you feel the same way, you may be wondering, is Lisbon still worth visiting in 2023?
In this article, I'll walk you through what the City of Seven Hills has to offer. I'll also cover the best way to get to the tourist hotspot.
---
Key takeaways
You can get to Lisbon by plane, train, ship, or car.
Despite the changes over the years, Lisbon remains a cultural gem with a unique charm.
The city's sustainable tourism approach ensures a responsible and enriching experience.
There are countless historic landmarks you can visit.
The Colombo Mall is the perfect place for any shopaholic.
Finding transportation in Lisbon is easy and affordable.
---
Where Is Lisbon
Lisbon is the westernmost capital city in Europe. It lies along the Atlantic coast in the western Iberian Peninsula.
The city also stands at the mouth of the Tagus River. Plus, it occupies about 39 square miles (100 square kilometers).
How to Get to Lisbon
Traveling to Lisbon is a walk in the park. There are several modes of transportation that can get you there in a flash.
Each one offers a unique experience with an amazing view of the city.
Airplane
Most tourists that visit Lisbon choose to fly there. That's because it's the fastest way to get to the city.
In addition, all you have to do is sit back and relax and wait for the plane to land.
On top of that, Lisbon's airport is incredibly close to the center of the city. Humberto Delgado Airport is only about 4.3 miles (7 km) from the heart of Lisbon.
That means you'll be able to start your trip as soon as you land. Other than that, when you fly, you'll get a bird's-eye view of the city.
To top it all off, you can fly to the airport from all major European capitals in just under three hours.
Train
Another excellent way to travel to Lisbon is by train. Both national and international trains arrive at the Santa Apolonia station daily.
This will take you directly to the heart of the city in a few hours. As you make your way there, you'll get to see plenty of exceptional sights.
Helpful tip If you're an architecture buff, then consider stopping at the Gare do Oriente station. There you'll find countless buildings by famed Spanish architect Santiago Calatrava.
Ship
There are countless ships that arrive at the Lisbon ports every day. From tourist cruise ships to fancy yachts, the options are limitless.
Plus, you can moor in three different locations. Luckily, all of them are close to the center of the city.
The best part about traveling by ship is the view. Seeing Lisbon from the river is a magical experience that you won't find anywhere else.
Car
If you want to see every part of Lisbon, then a road trip is the way to go. You can enter the city using the A1 or A2.
Both paths have national and international connections along their course.
When cruising in a car, you'll get to see small details that you lose with the other modes of transportation.
For instance, you can get up close and personal with all the fascinating buildings. Other than that, you'll be able to stop whenever you want.
That opens up the door for an impromptu gelato run!
13 Reasons to Visit Lisbon in 2023
Now that you know how to get to Lisbon, I can focus on what you can do there. In this section, I'll cover 13 of the most captivating tourist attractions in the city.
Helpful tip The best way to explore the city is by car. Yet, if you'd like to avoid heavy traffic, then you can rent a bicycle. Lisbon has many paths and lanes that cater to bikers. 
1. Rich Cultural Heritage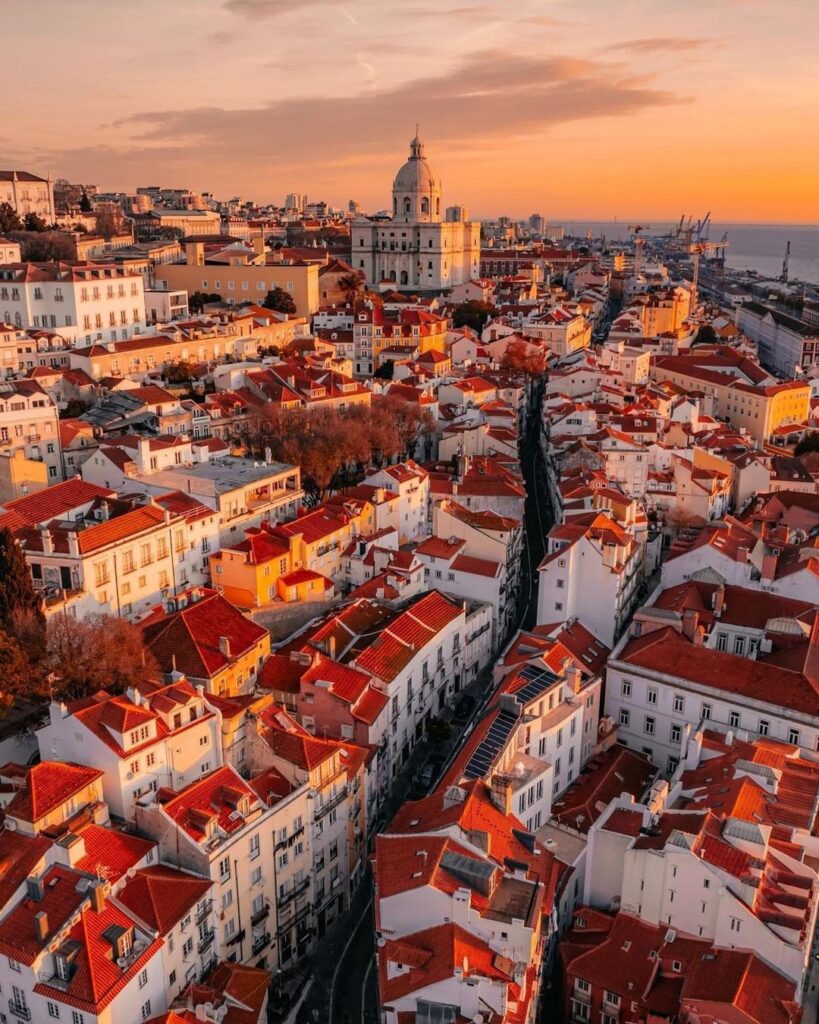 Lisbon is like a treasure trove of historical landmarks. There are many structures that have been around for hundreds of years.
You'll find megaliths, menhirs, and dolmens, just to name a few. Everywhere you go, there are plenty of sights to see.
One of the most striking landmarks is the Sao Jorge Castle. It's a fortified palace with tons of interesting details.
Although, that's not the only castle in the area. Another grand structure is The National Palace in the heart of Sintra.
It's the best-preserved medieval royal residence in the country. In addition, it's a designated UNESCO World Heritage Site.
Other than that, you have to remember to visit Central Cultural de Belem. It's a complex of artistic venues and concert halls.
There you can enjoy opera performances and ballets. Plus, the site holds many meeting halls, cafes, and restaurants.
2. The Food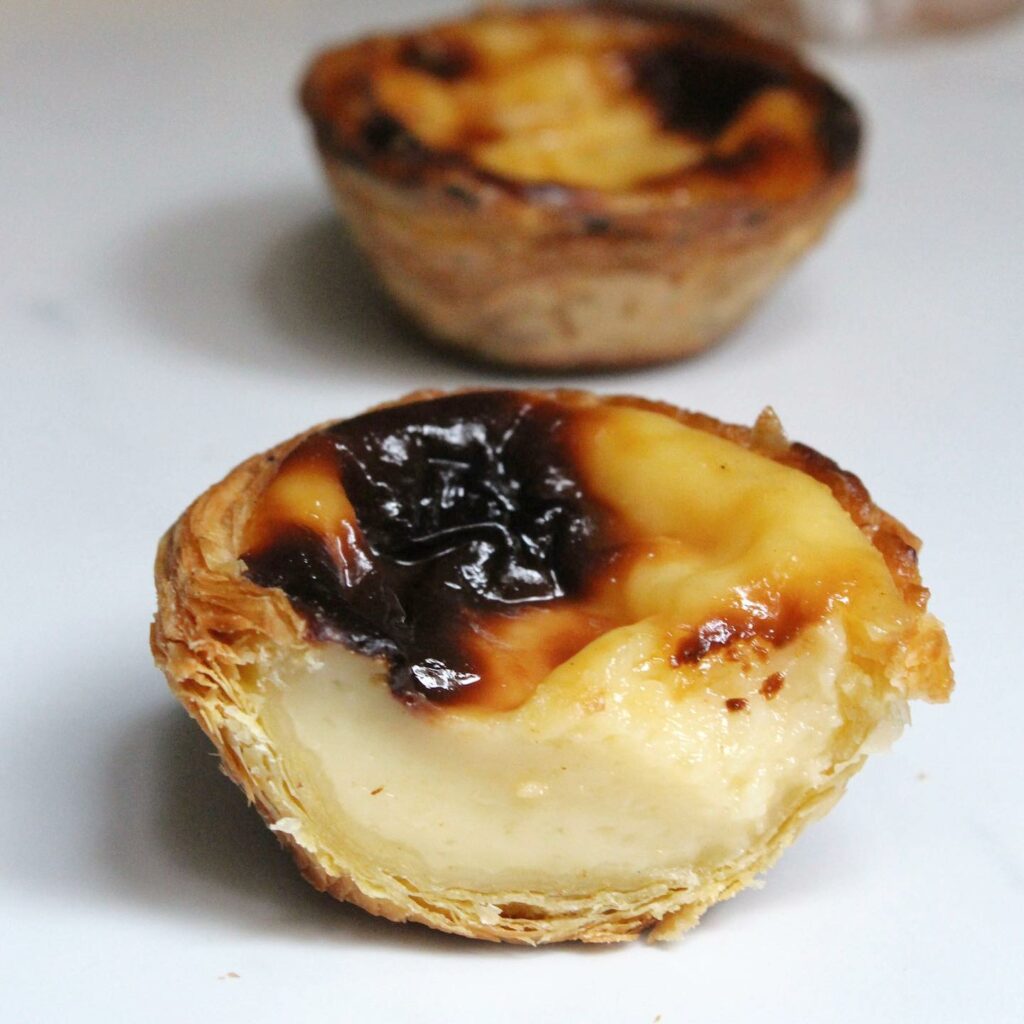 One of the best parts about visiting a new country is getting to try out its food. Thankfully, Lisbon has plenty of cuisine options.
From hearty traditional dishes to new-age fusions, there's something for everyone.
Portuguese food is a blend of Mediterranean and Atlantic cuisines. Because of that, seafood is one of the main ingredients in most traditional dishes.
To start off, one of Lisbon's signature meals is Bacalhau à brás. It consists of shredded cod, onions, fried potatoes, and scrambled eggs.
This makes for the perfect meal to start out your day. Not only will it give you an energy boost, but it's incredibly tasty to boot.
Other than that, Polvo à Lagareiro is another staple dish. The chief ingredient is an octopus that's grilled to perfection. Next to that, you get a large helping of grilled potatoes.
Finally, there's a sprinkle of a little cooked garlic and olive oil on top. This creates an interesting mix of flavors and textures that's to die for.
Moving on, if you have a sweet tooth, then you're in luck. There are hundreds of options when it comes to desserts.
A great example is Pastéis de Nata. It's an egg-yolk custard dusted with cinnamon.
Other than that, the city caters to all sorts of dietary preferences. For instance, you should be able to find all sorts of vegan meals at cafes and restaurants.
Helpful tip With all the food options, it can be difficult to choose one meal. So, to make your life easier, book a food tour. This will give you a little background on the most famous dishes. Plus, you'll get to learn more about the city as you eat. 
3. Exceptional Architecture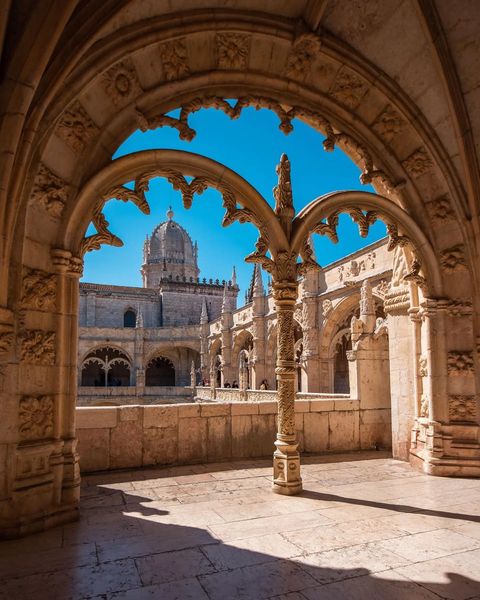 One of the main reasons people visit Lisbon is its exceptional architecture. The city boasts some of the world's most beautiful buildings, from Gothic to Baroque.
For starters, you'll get to see the Mosteiro dos Jeronimos. It's one of the oldest buildings in Belem, dating back to the early 1500s.
The structure boasts intricate details all across the outside facade. You can spend hours lost in all the tiny design elements.
There are also ornate carvings and elaborate arches everywhere you look.
Besides that, you also have to visit Fronteira Palace. There, you'll see some of the world's most impressive tile work.
The interior castle walls have amazing Azulejos displays everywhere you look. From epic battles to depictions of Venus, the God of Love.
Moving on, if you're a fan of neoclassical structures, then the Baixa Pombalina district is a must-see. After an earthquake destroyed it in 1755, the area was rebuilt.
Today, it's full of symmetrical buildings with ornate balconies.
4. Museums and Street Art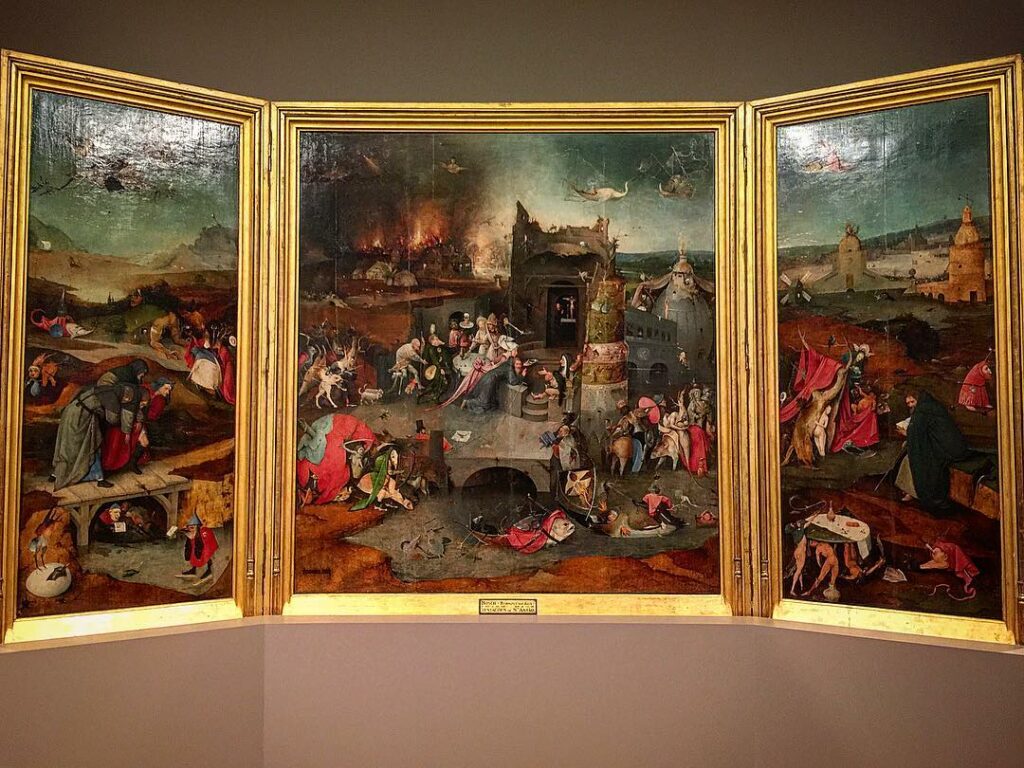 The art scene in Lisbon is exceptionally rich and diverse. The city is home to many museums and art displays. One of the most notable buildings is The National Tile Museum.
This gallery exhibits tile work that dates back to the 15th century. Other than that, The Museum of the Orient is another great place to visit.
It has many charts and maps that can show you what the world looked like decades ago. This location also hosts a wide variety of galleries and holds regular exhibitions.
We can't talk about Lisbon's museums without mentioning the National Museum of Ancient Art. It houses a massive collection of Portuguese art from as early as the 12th century.
Yet, you can also find art from famous artists from all over the world. The Calouste Gulbenkian Museum has works by painters like Rembrandt, Monte, and Renoir.
Moving on, if contemporary art is more your speed, then you can visit The Berardo Museum. There you'll find displays by some of the most renowned artists today.
5. Tram Rides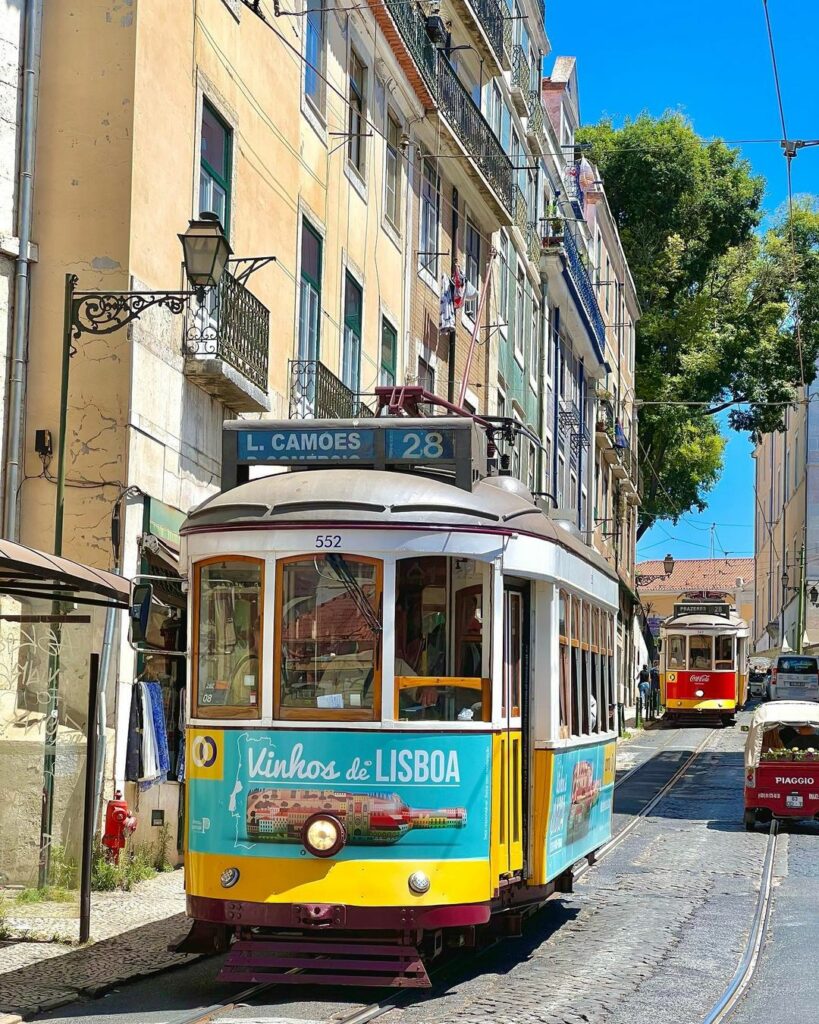 Transportation in Lisbon is a breeze. There are various ways you can get around the city. For instance, you can call a taxi, Uber, or even take the train.
All these modes of transportation are relatively affordable and easy to come by. Yet, the best way to travel across Lisbon is using trams.
These are vintage carts, known as elétricos, that run along the entire city. They've been a part of Lisbon's transportation system since the early 20th century.
The trams offer you a rustic experience that captures the essence of the charming city. You'll get to sit back and watch as you pass by plenty of iconic sights.
For example, if you take route 28, then you'll go by Alfama, Baixa, Estrela, and Graça. These are four of Lisbon's popular tourist districts.
To top it all off, the trams go by the Tagus River.
Before you start riding the trams, it's crucial that you familiarize yourself with the routes. There's nothing worse than getting lost in a strange city.
So, be sure you know where you're heading and how to get there prior to starting your trip.
Helpful tip Remember, the citizens of Lisbon also use the trams for transportation. This means you'll run into people heading to and from work. Because of that, it's best to avoid tram rides in the early morning or late afternoon. That way, you can steer clear of rush hours. 
6. Fado Music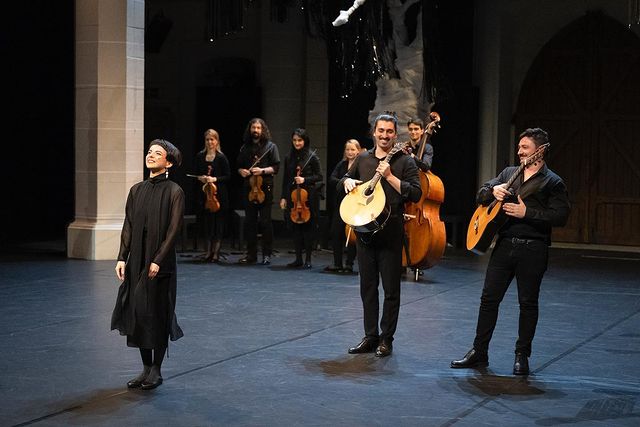 Fado music has been an integral part of Lisbon's culture since the 19th century. The tunes usually have melancholic melodies with soulful themes.
Plus, the lyrics dive into many serious issues. For starters, Fado songs cover the struggles of the working-class citizens in Lisbon.
Other than that, they talk about love, loss, and longing.
People listen to this music not just with their ears, but also their hearts. Because of that, Fado has a massive following all over the world.
Since Lisbon originated the music genre, it's widespread all over the city. There are countless halls that hold Fado performances by local and international artists.
Some of the most notable Fado houses include:
I also can't forget to mention the Museum of Fado. This gallery takes you through the history of the genre and how it originated.
7. Beaches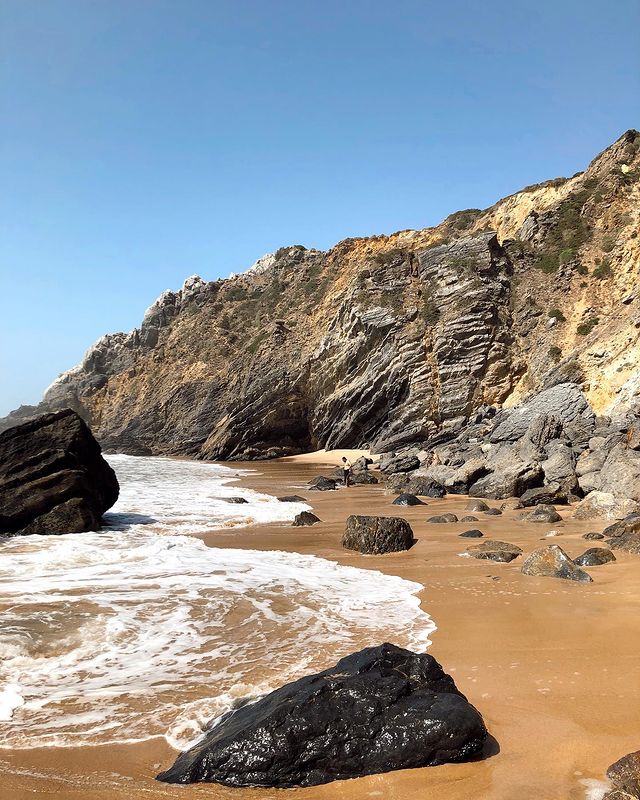 If you visit Lisbon during the summer, you'll have to deal with high temperatures and the scorching sun. When you find yourself in that situation, remember the beach is your best friend.
Luckily, the Lisbon coast is a fabulous waterfront with plenty of beaches. From calm family beaches to wild shores, perfect for surfing.
For that reason, you should be able to find a beach that works for you.
Right off the bat, there's Praia de Carcavelos, which boasts over a mile of sand and stunningly clear waters. Plus, there are countless activities you can enjoy.
That includes surfing, paddle boarding, and various sports games like volleyball. So, you can choose to cool off in the water or spend your day soaking up the sun.
Moving on, if you're not traveling with children, you may want to visit Costa da Caparica. It's among the largest scratches of sand in the city.
Because of that, there are many sections you may want to check out. For instance, you can visit clothing-optional shores and LGBTQ+-friendly beaches.
8. Lisbon's Nightlife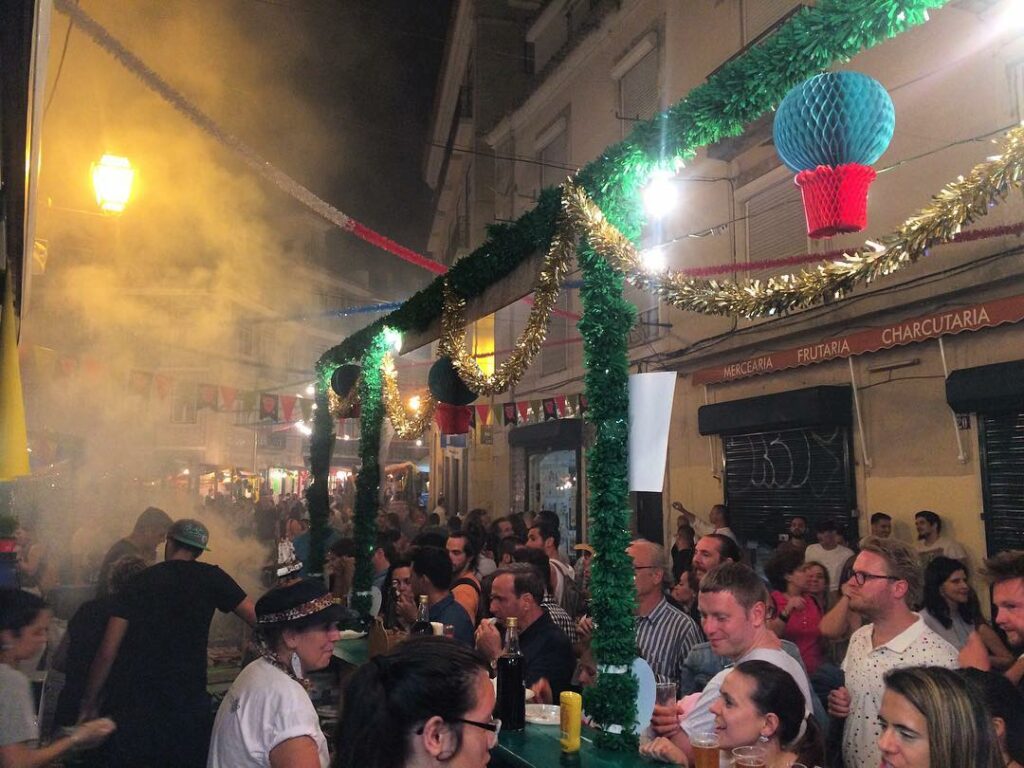 After a long day of sightseeing and swimming, you're ready to go out and party. If that's the case, Lisbon's got you covered.
The city truly comes to life at night. As soon as the sun sets, you'll begin to see the lights throughout Lisbon twinkle.
Although, you may have to wait until late in the evening. This is because the locals prefer to eat dinner quite late. So, the party doesn't start until about 11 pm.
That's when all the bars and cafes turn up the music and start welcoming guests. Yet, this only happens in specific parts of the city.
There are four areas in Lisbon with a bustling nightlife. These are:
These districts are full of clubs, stores, and other exciting venues. For that reason, you should be able to find a place you like.
Moving on, the streets of Lisbon are pretty safe. So, you can walk around at night on your own, without any issues.
Helpful tip It's easy to get lost in the busy city if you don't know where you're headed. Yet, the locals are usually more than happy to help. For that reason, be sure you stop and ask for directions if you've lost your bearings. 
9. Unique Shopping Experiences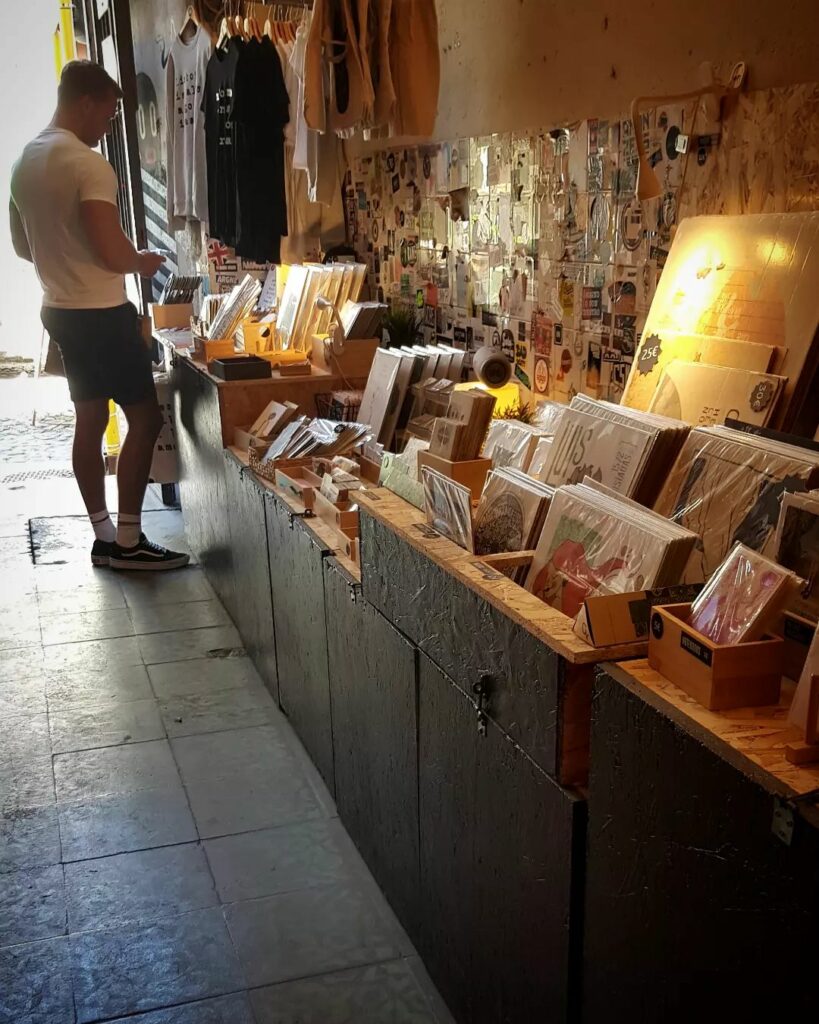 Shopping is one of my favorite pastimes when I'm traveling. If you feel the same way, then the Colombo Shopping Marketplace is where you need to be.
Not only is it one of the biggest shopping centers in Lisbon, but the entire Iberian Peninsula. It houses over 340 stores that sell all sorts of merchandise.
From simple clothes shops to fancy luxury stores, the options are limitless.
On top of that, there's no shortage of entertainment. There are 60 restaurants, eight cinemas, and an IMAX.
Plus, if you're traveling with small children, there are a few services specifically for you. For starters, there's a playground area where you can leave the kids for a few hours.
This will give you plenty of time to shop around without the young ones screaming for attention. Other than that, there's a bowling alley where the entire family can spend a lazy afternoon.
Helpful tip The Colombo shopping center is massive. Because of that, be ready for the stroll of your life. It'll take a few hours to walk around the entire mall. So, if you're traveling with kids, a stroller may be necessary. 
10. Friendly Locals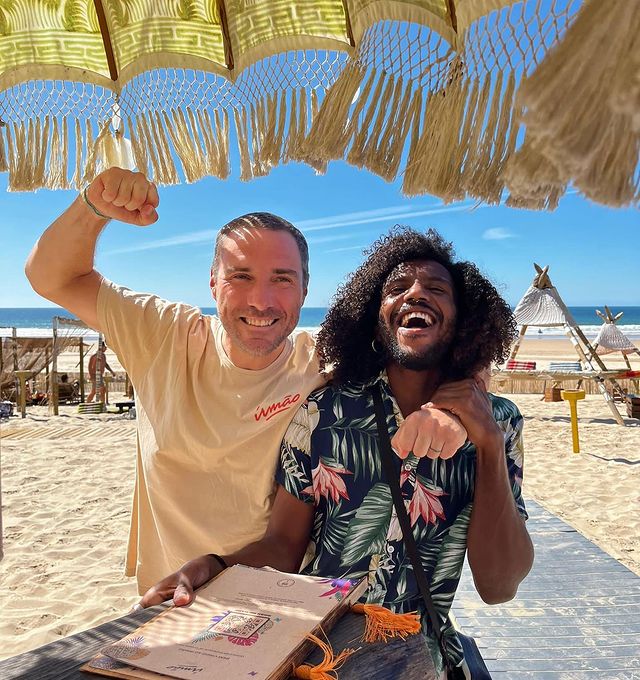 There are many things I enjoy about Lisbon. However, few aspects can overshadow how friendly the locals are.
The people in the city are exceptionally social and affectionate. They'll usually greet you with a warm smile and a can-do attitude.
This will help you feel like a part of the Lisbon family in no time. Plus, the locals are always happy to help.
You can ask almost anyone for directions if you get lost as you walk about the city. In addition, they can show you hidden gems that'll be tough to find on your own.
So, be sure to ask the locals for their favorite bar or cafe.
To top it all off, about a third to a quarter of the population speaks English. That means you should be able to get around Lisbon without having to learn Portuguese.
Helpful tip While you don't need to learn Portuguese, it's a good idea to pick up a few words. This will make navigating the city much easier. 
11. Azulejos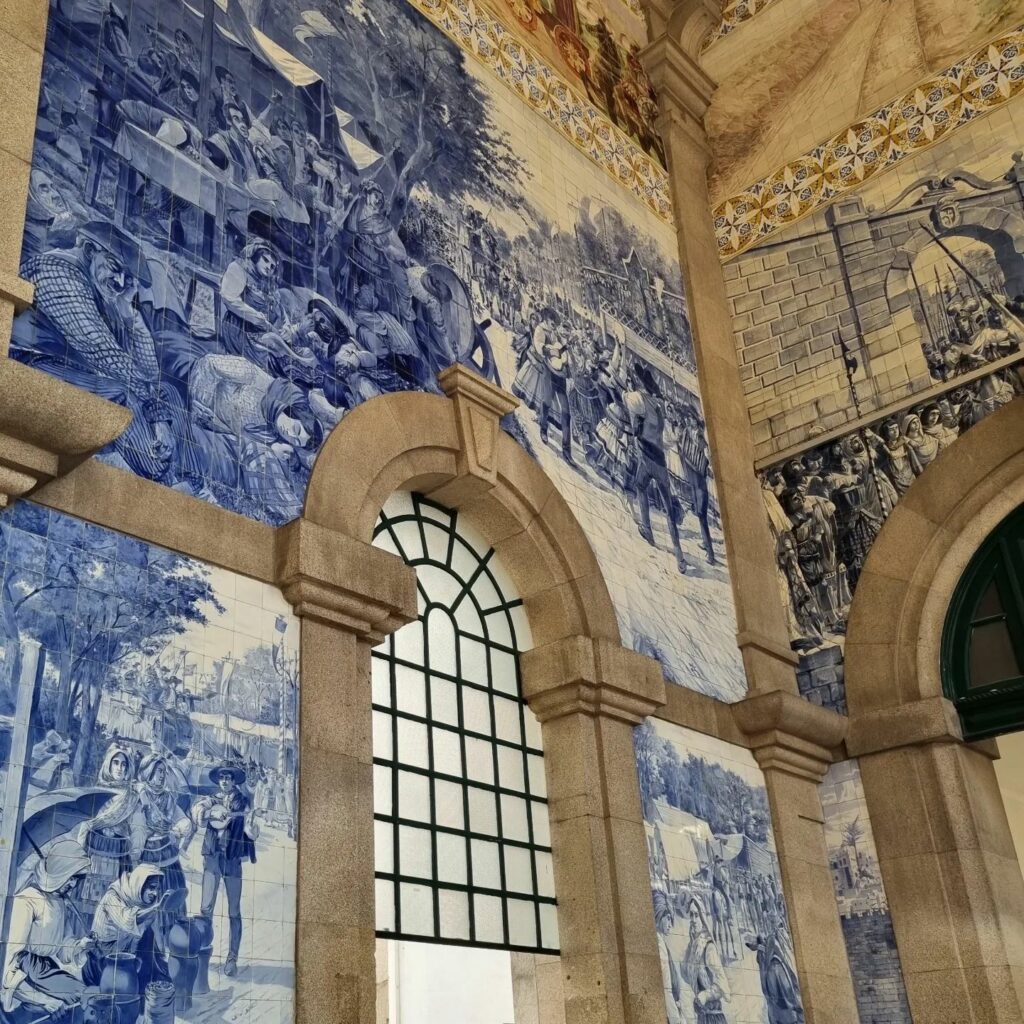 While tile work is common across the globe, Lisbon elevates it to a captivating art form. It's called Azulejos, and it's been around for over a thousand years.
We can trace back the history of the tile work to the early 13th century. At the time, Moors introduced glazed ceramics to Portugal.
It was a way to add a little extra flare to a space without attracting too much attention. Yet, Portuguese artists took it a step further.
They began including intricate details to create elaborate patterns. This would result in fascinating works of art with magical designs.
Most of the time, an Azulejos piece will tell a story. Typically, it'll reflect part of the country's rich cultural history.
Because of that, you can find this amazing tile work all over Lisbon. It's present in churches, palaces, and even train stations.
12. Great Weather Year-Round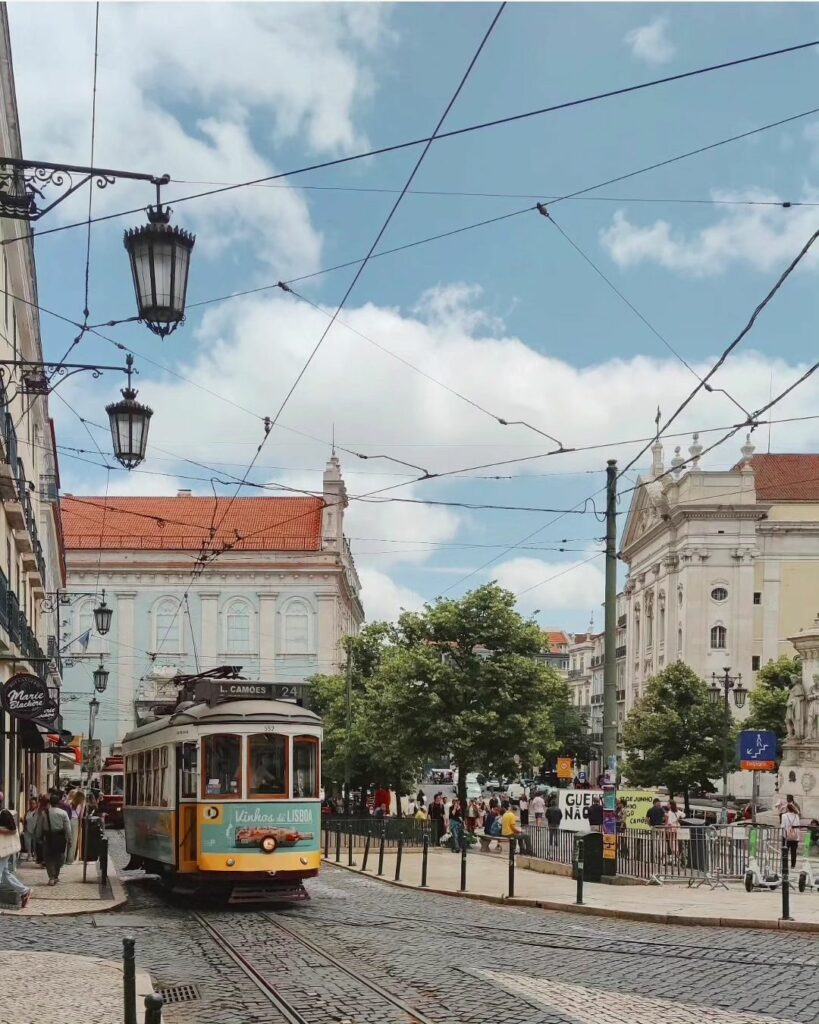 If you're in need of a healthy dose of vitamin D, then Lisbon can help you out. The sun is bright and shines through throughout the entire year.
Because of that, winter is an especially great time to visit. The temperature rarely drops below 59℉ (15℃) and you can expect a minimum of six hours of sun.
Although, that means you won't be able to go for a swim. So, if you're planning on visiting the beach, then a summer trip is the way to go.
The highest recorded temperature is about 95℉ (35℃). This should be plenty warm for a nice soak in the water.
Frequently Asked Questions
What Is the best time to visit Lisbon?
Typically, tourists will visit Lisbon in the summer. This will widen the variety of activities available to them. However, I recommend you visit between March and May, or September and October.
During these months, the weather is still warm. Not only that, but Lisbon will also be much less crowded. 
That way, you can enjoy the sights without bumping elbows with hundreds of other tourists. Plus, hotel rates will usually be more affordable.
What are some of the best local dishes to try in Lisbon?
Bacalhau à brás, Polvo à Lagareiro, and Caldo Verde are some of the best local dishes in Lisbon. These will give you a taste of what it's like to grow up in the city. 
Yet, if you have a sweet tooth, then try out Pastel de Nata.
Where to stay in Lisbon with kids?
Conclusion
Is Lisbon still worth visiting in 2023? In my opinion, the city is absolutely still worth a visit. Lisbon offers countless activities to tourists.
You can spend a day admiring architectural masterpieces or stunning Azulejos displays. Other than that, you can visit many beaches and massive shopping centers.
Plus, the city boasts a bustling nightlife.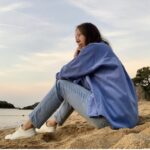 Hello, my name is Nadia.
I usually write about traveling (there are so many places to fit all the lifestyles), relocation (finding a job overseas or moving without losing an income), and living in a foreign country (adapting to a different culture and mentality). Follow me on Twitter, Facebook, Instagram, or LinkedIn!
This post might include some affiliate links. If you make a purchase through these links, I may earn a small commission at no additional cost to you. I appreciate it when you use my links to make purchases.