Things to Do in Porto, Portugal
Nadia Podrabinek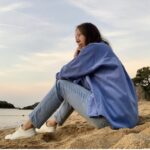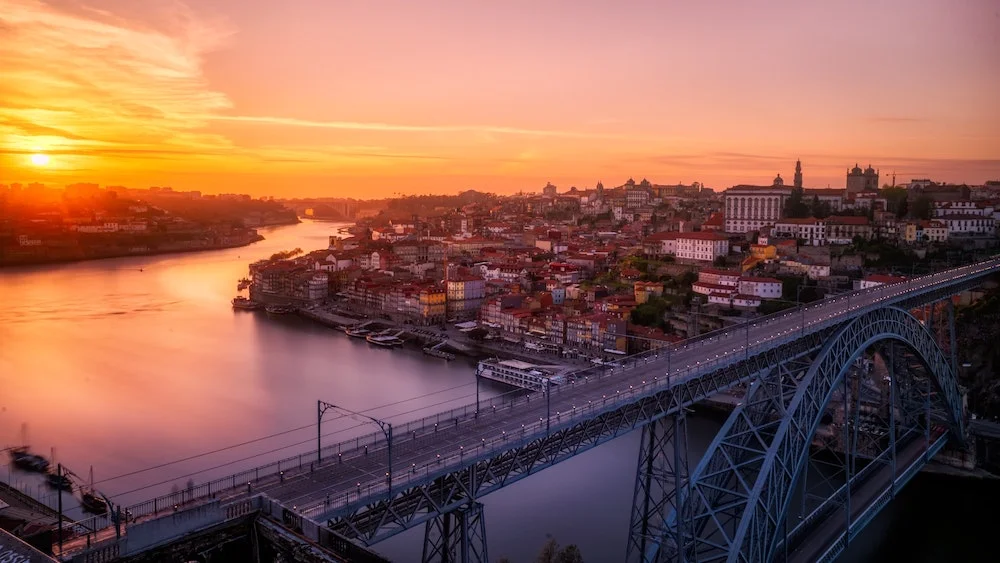 If you are traveling through Europe and have the time to spare, you should schedule a trip to Porto, a relatively small coastal city in northwestern Portugal on the banks of the Douro River.
Porto is amazing! I wish I had known it earlier. Before the visit, I only knew that the city was home to the port wine.
However, Porto has many attractions and sights unknown to the typical traveler. So, without further ado, let's look at things to do and see in Porto.
---
Key takeaways
See the beautiful Dom Luís I Bridge and walk down the Cais da Ribeira neighborhood.
Visit Serralves Museum.
Explore Palacio da Bolsa and São Francisco church.
Have a walk in Jardins do Palácio de Cristal.
Taste Porto wine, go to the Praia do Carneiro beach, and explore the vibrant nightlife.
---
13 amazing activities you can enjoy in Porto
To help you organize your trip, here are my suggestions that you may find interesting to do in Porto:
1. Walk along the Cais da Ribeira neighborhood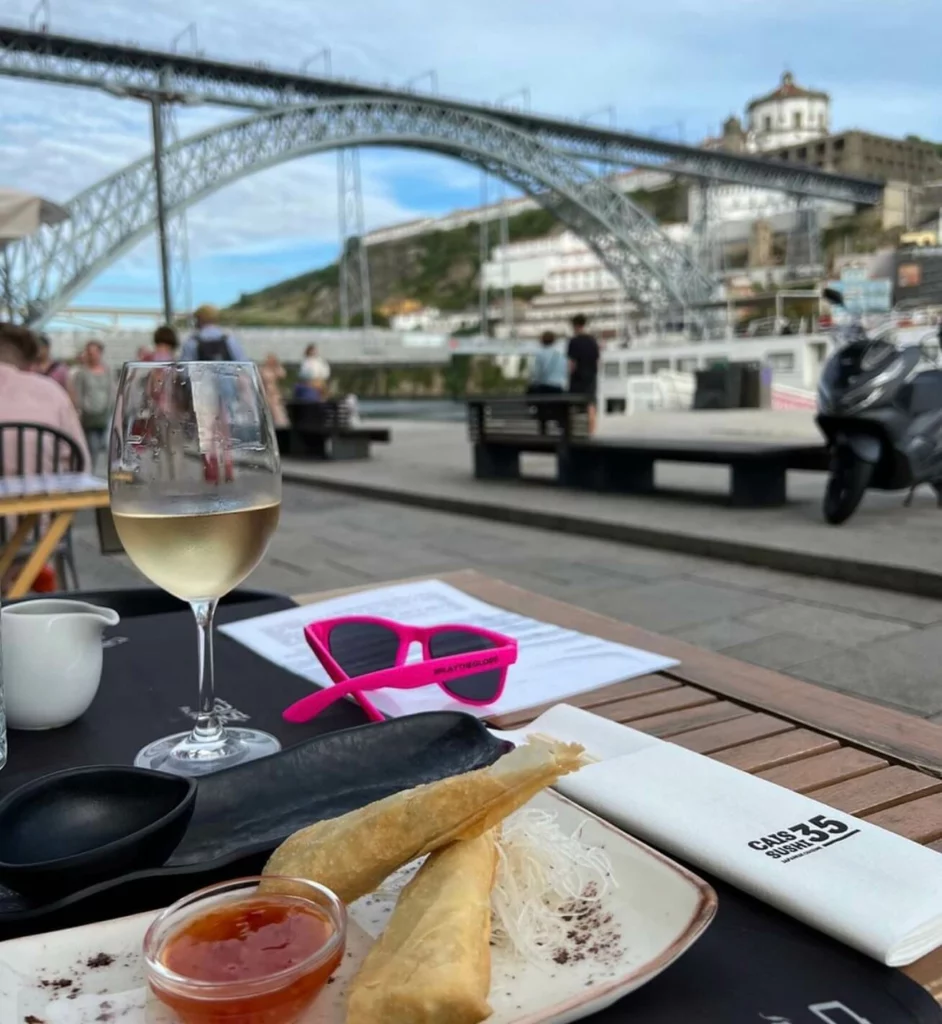 You can only plan a trip to Porto if you pay Cais da Ribeira a visit. It is the riverside section of the city and one of the busiest tourist spots in the country.
The area is laid out with plenty of attractions along one long street. You will see a massive collection of eclectic arrangements on one side of the street. Some houses are short and small, while others are larger and more prominent.
The mismatched building sizes give the area a cozy feeling. Many look like they are growing straight out of the ground.
On the waterfront, you can take a seat to view the spectacular Ponte Luís I bridge, which connects Porto to its Vila Nova de Gaia suburb.
You will also find top-tier wine bars and restaurants, popular craft shops, and many exciting places in the tangle of medieval streets of Ribeira.
Read also: Things to do in Lisbon and Porto vs Lisbon, a detailed comparison
2. Get to the Dom Luís I bridge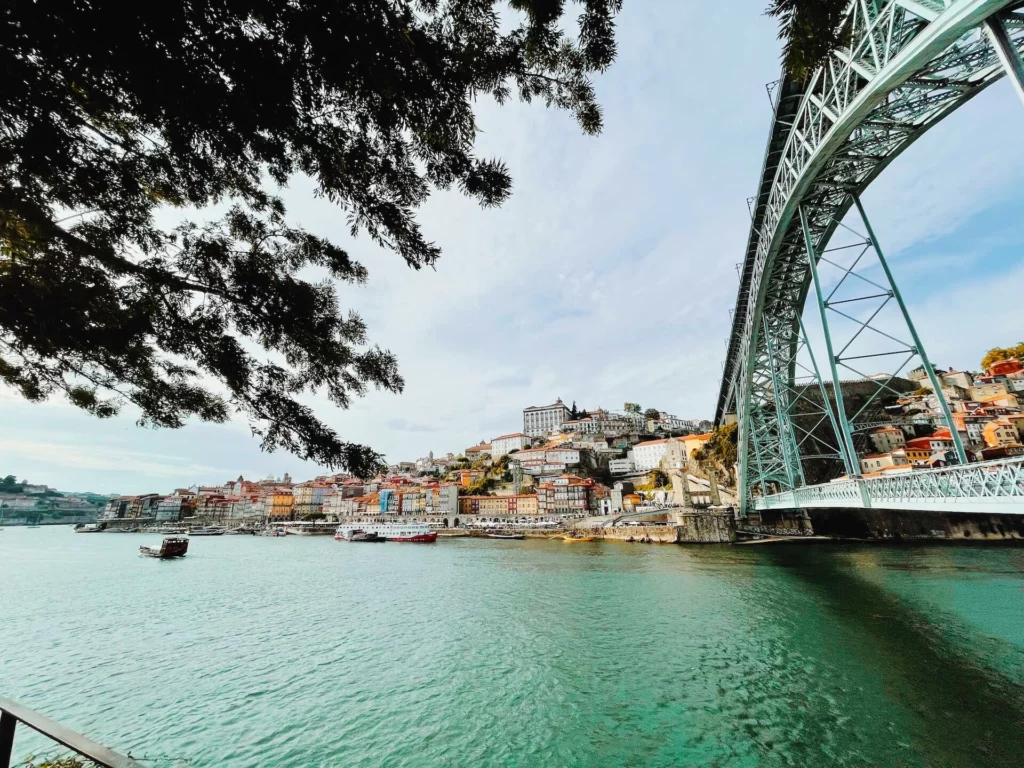 As you finish your trip through Cais da Ribeira, you can move on to the Dom Luís I Bridge.
It is so beautiful that it would be a crime if you passed this up!
This structure is one of the most iconic architectural symbols in the city – a two-level work of Gustave Eiffel's successor, Théophile Seyrig, who designed the bridge while considering the area's natural contours. That is why it blends into the environment seamlessly.
Read also: 15 Best Day Trips from Porto
Walking on the top level, where the subway line runs, offers a fantastic view and a much wider panorama. It is one of the quintessential Porto experiences.
The bridge opened to the public in 1886 with a double-deck metal arch. It stretched between Porto and Vila Nova de Gaia and was one of the most extended bridge structures in the world at the time.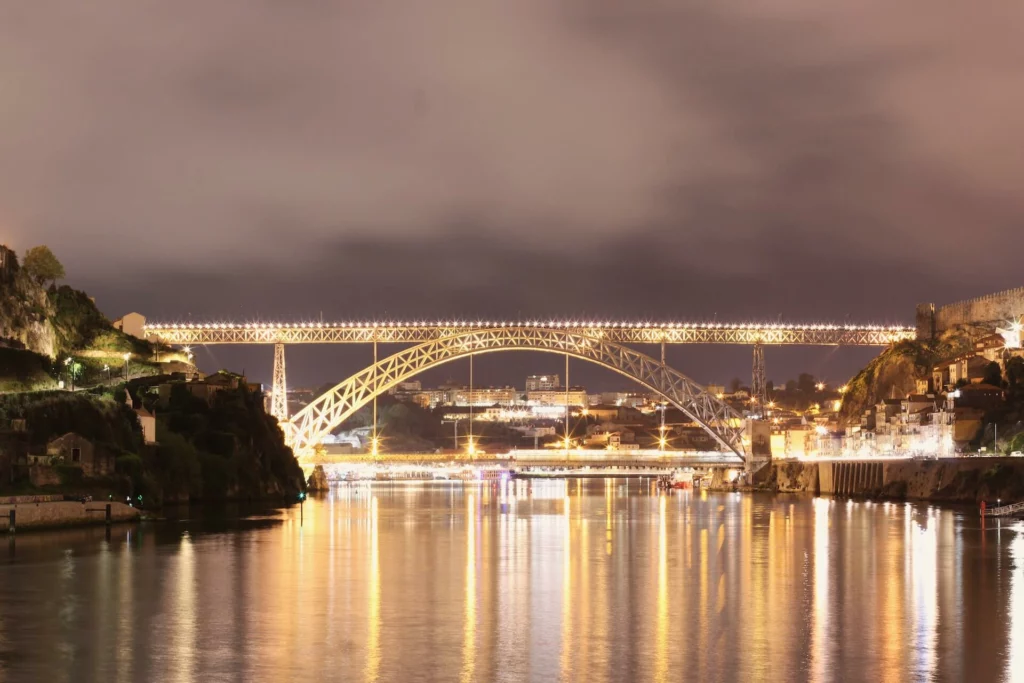 While you walk along the top level of the bridge, you'll get a bird's-eye view of Cais da Ribeira. You may not see every detail of the area, but you can enjoy the beautiful landscape.
Helpful tip Wait until dark to see many tiny lights glitter everywhere.
3. Hike to Porto medieval wall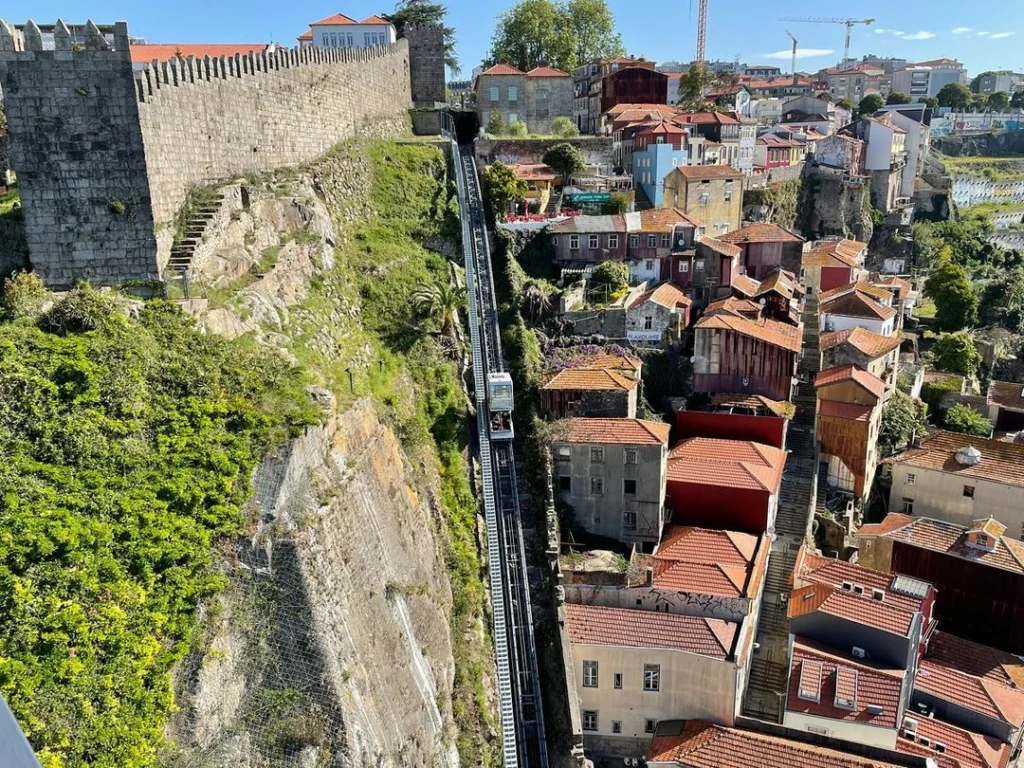 Muralha Fernandina, also known as Fernandine Wall (in honor of King Fernando), is a 14th-century defensive city wall in Porto. The structure has a unique historical background, with some remnants that have been preserved to this day.
Long ago, the citizens built the wall as a form of protection. As the population grew, the need for more safe space increased dramatically. That is why locals expanded the borders of Porto using the Fernandine Wall.
Even though the location is one of the most significant landmarks, it only gets a little traffic.
However, there is a reason behind the lengthy walk. You will learn a little more about the location as you stroll along the wall. All across the hiking trail, signs explain the structure's origins – why the walls exist and how people used to maintain them. You also get a one-of-a-kind view of the Douro River.
Since there aren't many people there, it feels like a private area or some kind of romantic spot.
4. Tour the Sé do Porto (Porto Cathedral)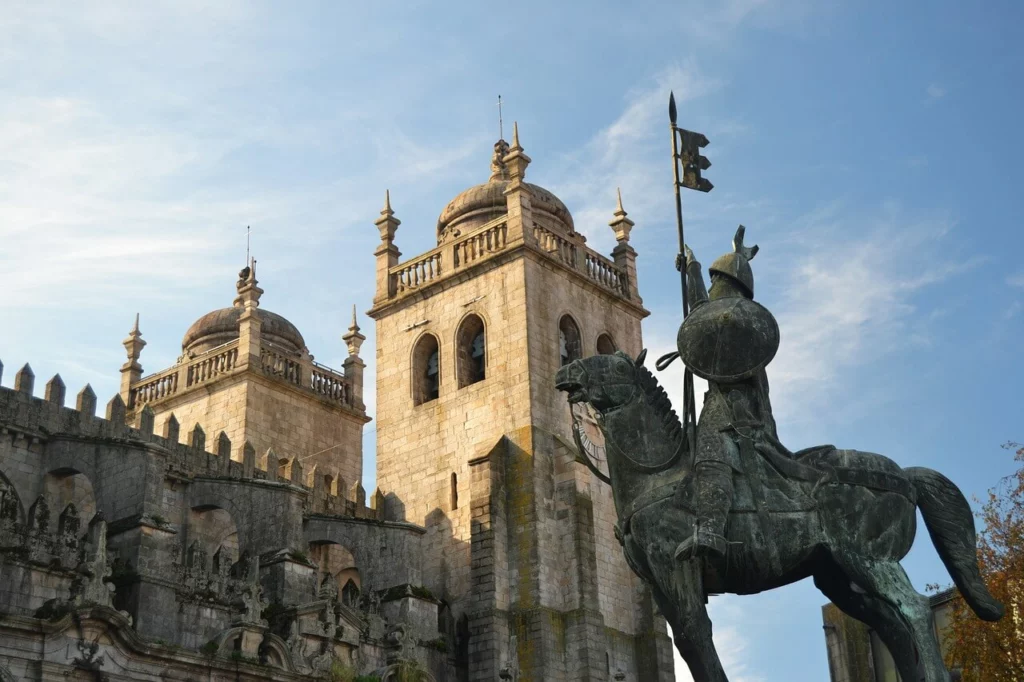 If you are a history buff, then be sure to stop by the 12th-century cathedral Sé do Porto. It has been around for centuries and is still in excellent condition.
The structure looks like a giant stone fortress – the building carried a defensive role throughout history. People gathered in the cathedral with their children, looking for shelter and community. Even though the structure underwent renovations, it still carries much of its history.
You can tour the structure and look at the artwork – there is a small entrance fee to get into the building, but it is definitely worth the ticket.
The inside of the cathedral is more beautiful than the outside.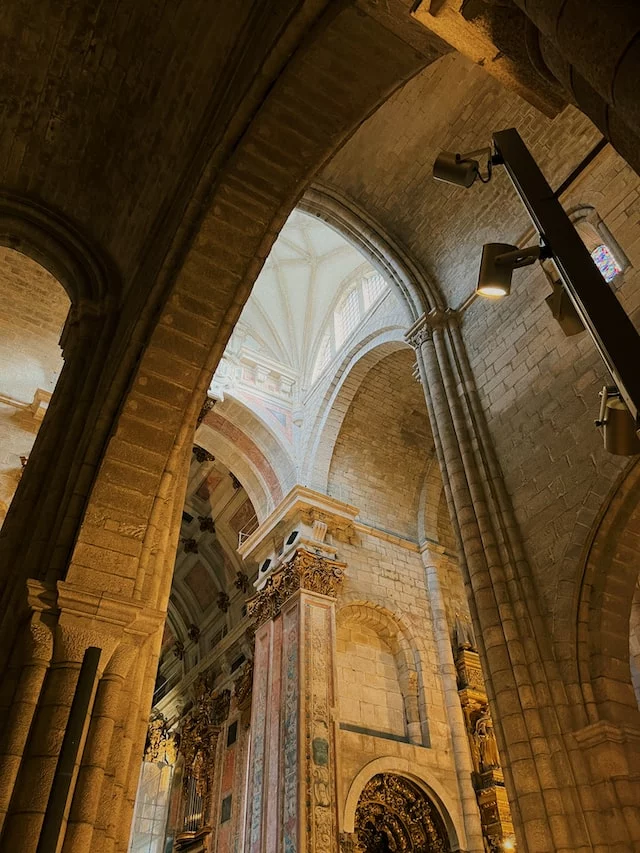 Some of the most iconic art pieces are paintings and stained glass windows. They may not be as elaborate as the ones in the Sistine Chapel, but they are still a wonder to behold.
Once you explore the cathedral, you can reach the top of the bell tower. It is a short climb, and there is only one thing to do up there; enjoy the view and take in the full breadth of Porto from one location.
5. Explore Palácio da Bolsa
Porto does not have that many palaces, so be sure to stop by the most famous one, the Palácio da Bolsa (Stock Exchange Palace), an architectural masterpiece.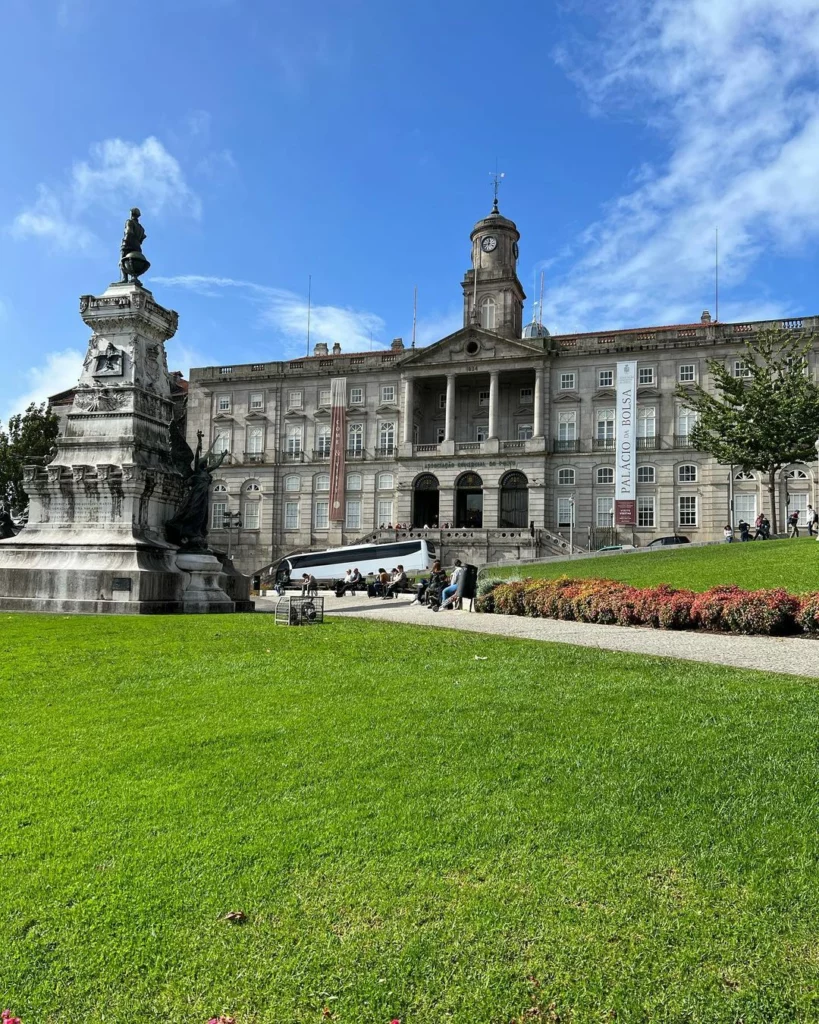 You will find Palácio da Bolsa near the Ribeira district, in the center of the old city. It was once the site of a Franciscan Order monastery, destroyed by fire during the civil war in 1833.
Each room in the former stock exchange is a masterpiece in an original style worked on by dozens of artists. Lush Greco-Roman floor mosaics, intricate Moorish stucco patterns, and gilded arabesques, statues, and columns – were all made to indicate the power of the world-famous merchant city, Porto. You have to see it, for sure.
Follow to the luxurious library, where 19th-century merchants read the press and discussed trade deals, and Gustave Eiffel's office, where he worked on the design for Porto's Maria Pia Bridge.
Finally, see the Arab Room – the gem of the Stock Exchange Palace and probably of Porto. It is a true work of art, reminiscent of the Alhambra Palace in Granada.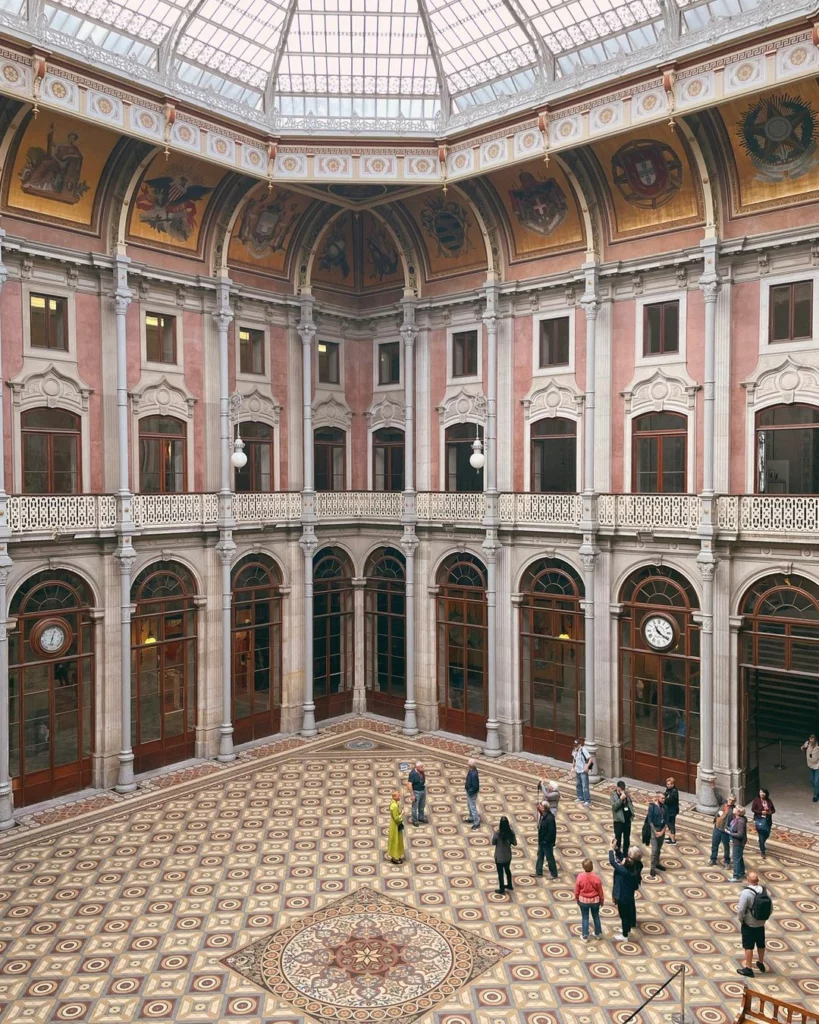 The Exchange Palace is open from 9:00 to 13:00 and 14:00 to 17:30 in Winter (November to March) and from 09:00 to 18:30 in Summer.
The Palácio da Bolsa is not free to visit, you can only enter it with a guide. The tour lasts about 45 minutes and can be in Portuguese, Spanish, French, or English.
Helpful tip If you end up visiting the palace, make sure to wear comfortable shoes. The structure is so massive that it may take a few hours to stroll through all the halls.
6. Visit the Serralves Museum complex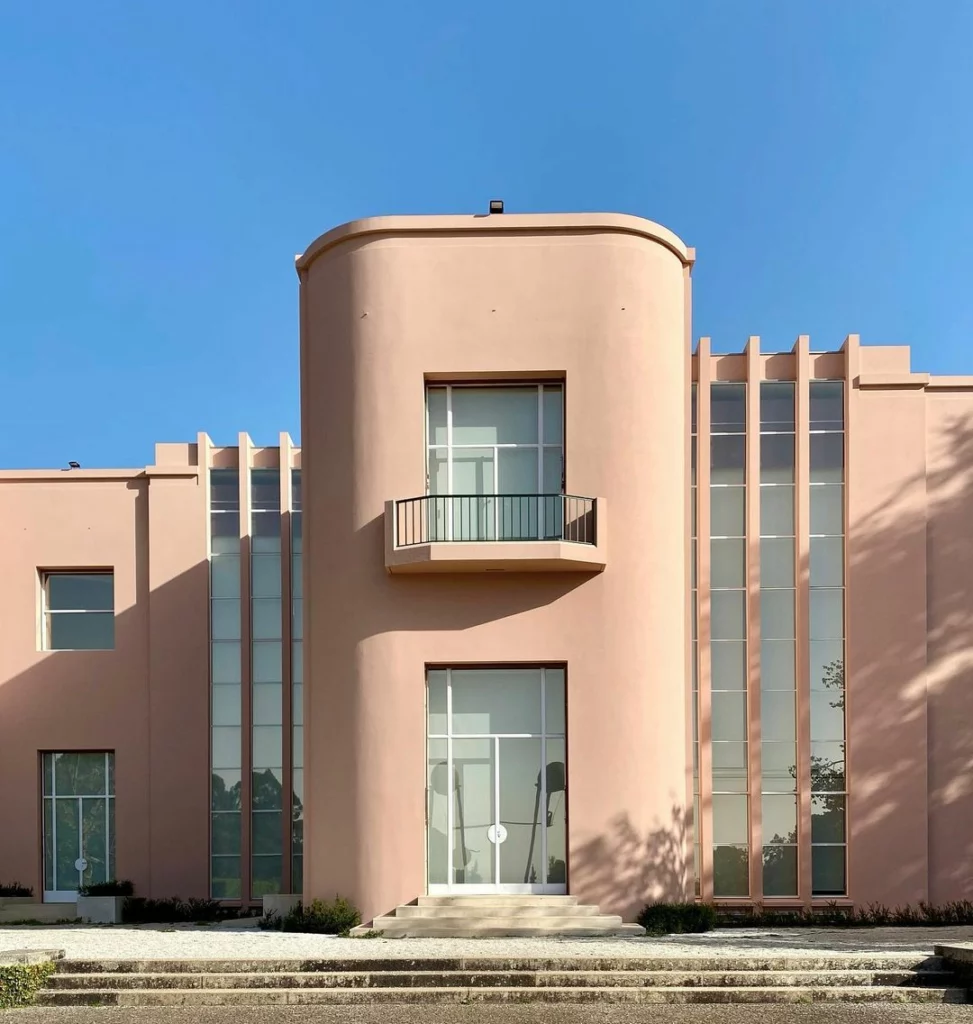 Porto is home to the country's most important contemporary art museum, the Museu de Arte Contemporânea de Serralves. The complex includes the Serralves Museum, Serralves Park, and Casa de Serralves, Portugal's most important example of Art Deco architecture.
It is one of the city's main attractions but rarely seen by tourists, and you can be one of the few. Set aside to visit it if you have a day to spare.
I cannot call myself a connoisseur of modern art, but Serralves Park won my heart! It has 18 hectares of manicured gardens and an ancient forest, intertwined so closely and organically that a walk through the park becomes an aesthetic pleasure.
The Serralves Museum is undoubtedly the epicenter of contemporary art in Portugal. In addition to major and temporary exhibitions, the museum hosts many educational programs, meetings, and performances to draw attention to contemporary art and culture.
7. Check out Soares dos Reis National Museum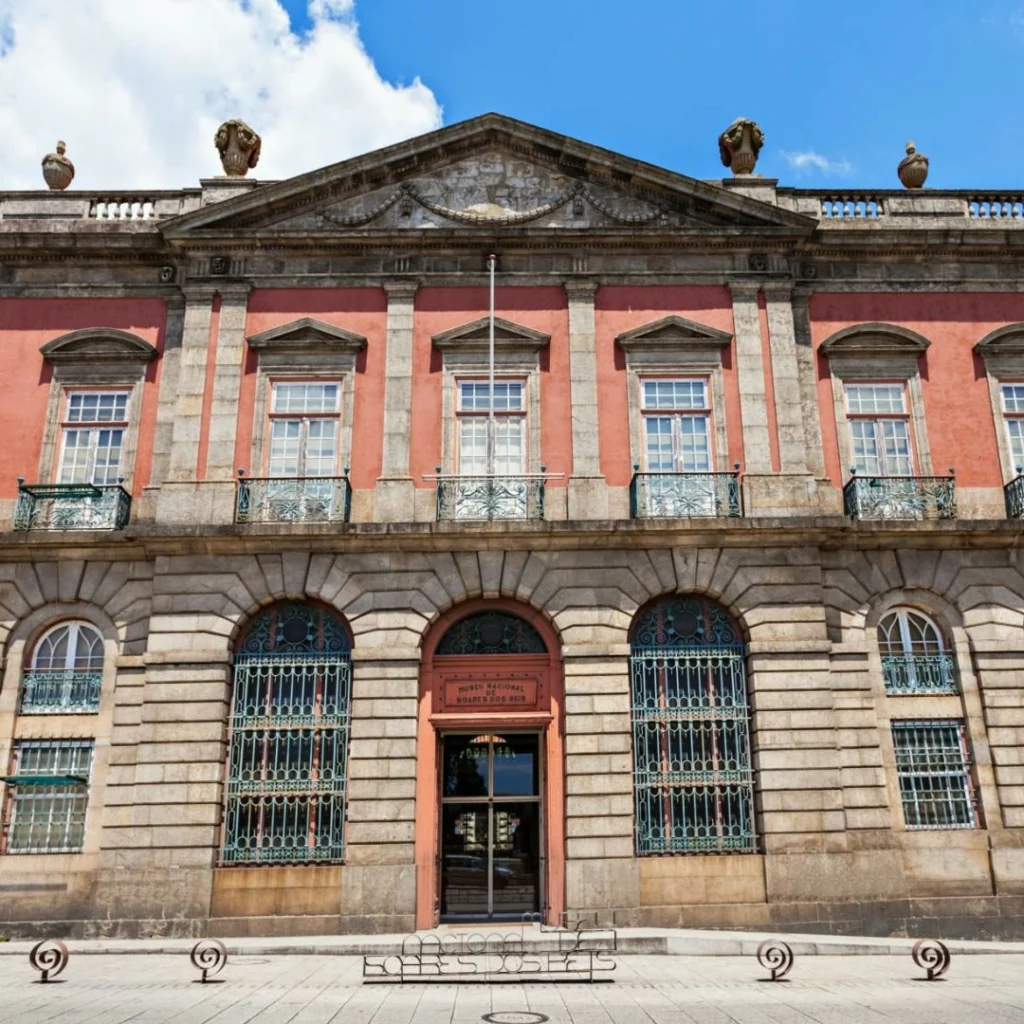 It is time to explore the ancient exhibits of Soares Dos Reis National Museum. The building holds a lot of significance to the people of Porto – it is one of the city's oldest structures.
On the outside, the museum kept most of its original shape. All the design elements and embellishments have been there for hundreds of years.
However, the most impressive part of the museum is the art display inside.
In 1833, the gallery began as a haven for confiscated art. The main attractions were the paintings and sculptures. Most of the masterpieces came from Portuguese convents from the 19th century. Luckily, some of these paintings are still on display to this day.
Also, the museum has an extensive collection of prints, antiques, and ceramics.
8. Stop by the Praça da Liberdade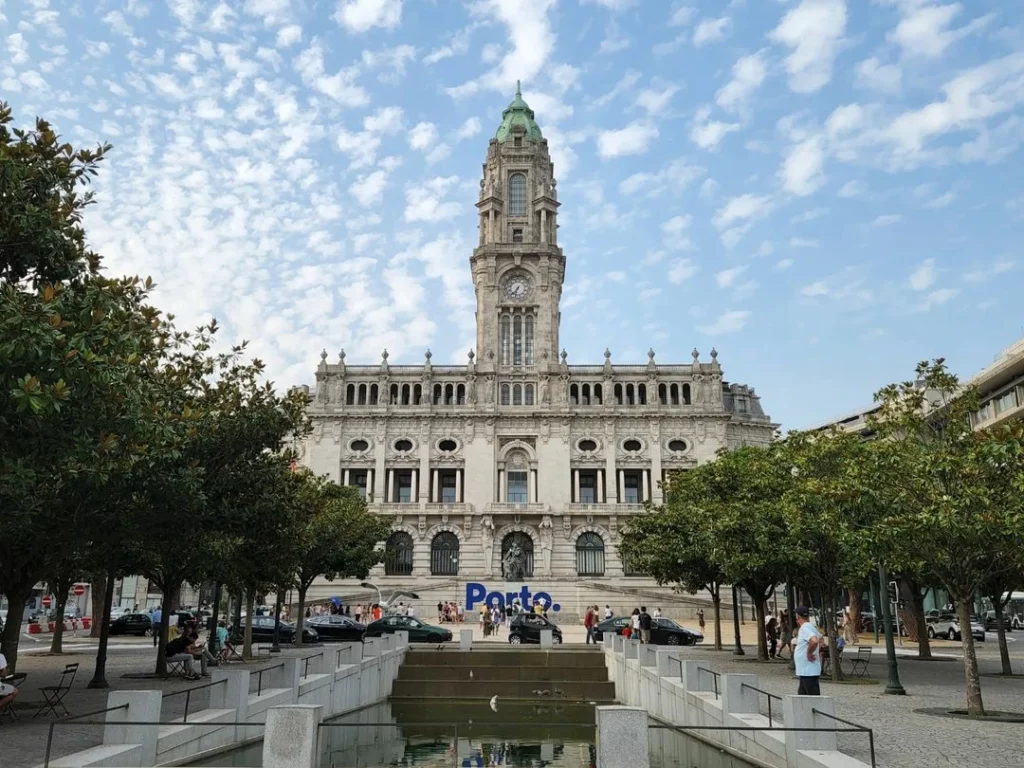 During the early 18th century, the government of Porto decided to urbanize a section of the city by creating a giant square leading to many new streets.
Medieval walls and urban palaces surrounded the Praça da Liberdade (The Liberty Square). Over the years, the old buildings disappeared, and you will find only new houses and compounds when you visit the square.
Yet, there are still a few remains of the olden days. The most notable one is the Cardosas Palace, which rests on the southern side of the Praça and has stood there for over 200 years.
Another significant historical monument on the square is the statue of Pedro IV. Most people recognized him as a great ruler of Brazil.
Next to the monument, you will also see the impressive Banco de Portugal.
9. See the Church of São Francisco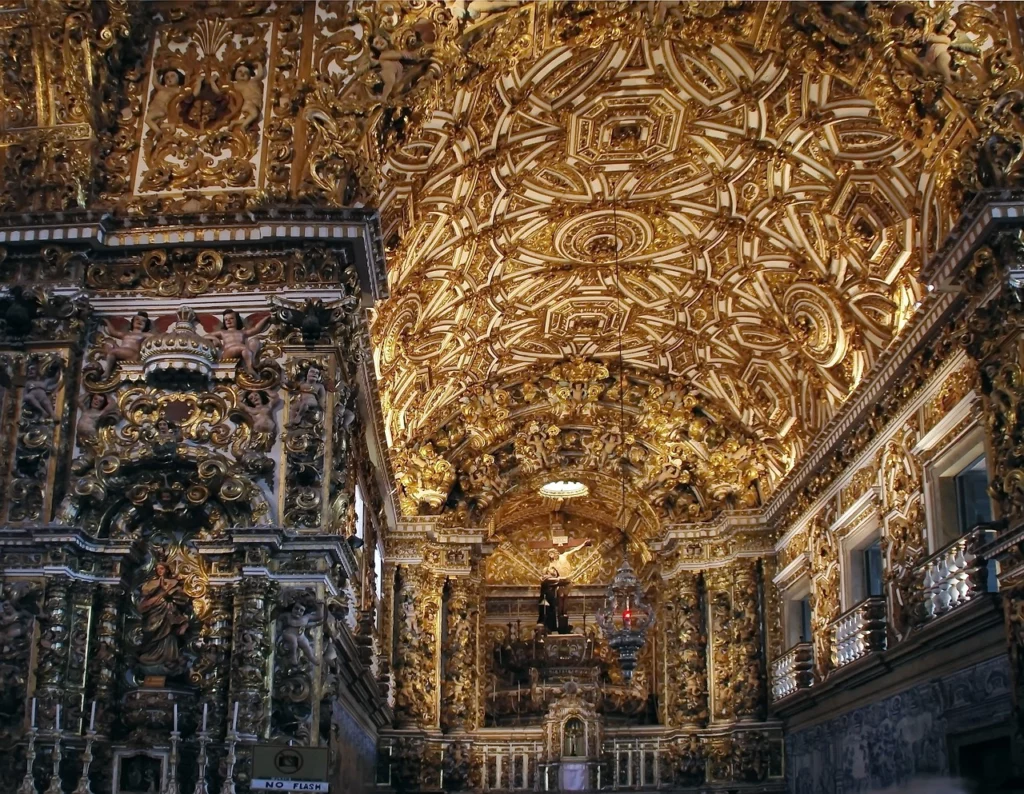 The Church of St. Francis in Porto is unique in its decoration, history, and architecture. I think it is the most sophisticated church interior I have ever seen!
To fully appreciate the beauty, you should tour the interior that strikes you with a bright wash of gold as soon as you walk in. The locals say the architect used over 880 pounds of gold to adorn the church.
The church now operates as a museum. To enter it, you must buy a ticket at the Museum of the Venerable Third Order of St. Francis, including the Reception House and Catacombs visit. The cost is around $3.
10. Spend an Evening at Casa da Música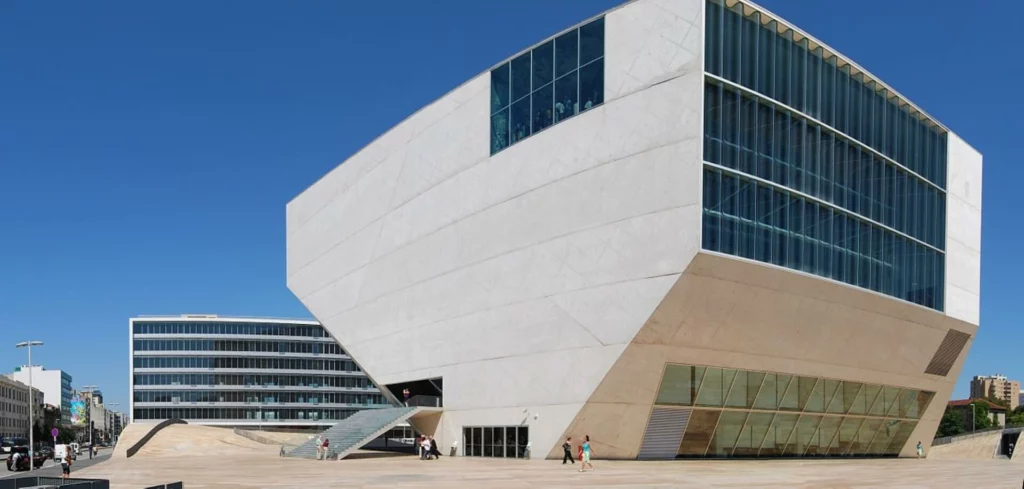 The House of Music, or Casa da Música, is one of the masterpieces of Porto's modern architecture and the heart of the cultural life of northern Portugal. It appeared in the Boavista district in 2005 and has become a real magnet for creative people.
The decision to build Casa da Música was related to Porto's designation as the European Capital of Culture in 2001.
The Residence of Music was designed to be an unusual building and in present day is proud of its uniqueness.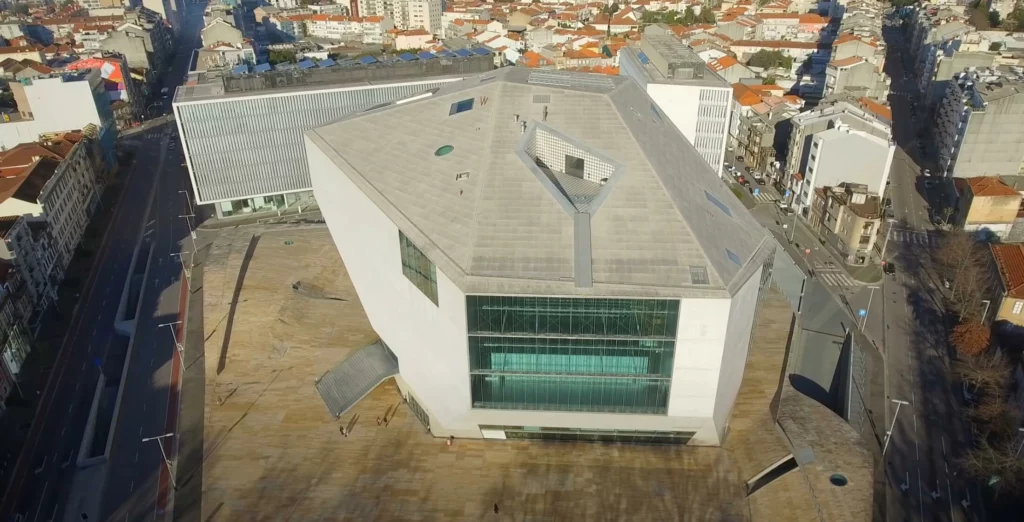 The famous Dutch architect Rem Koolhaas has created an extraordinary architectural masterpiece you must see for yourself. The architect's genius is evident in how he "blended" the concert hall into its surroundings, allowing passersby a glimpse of the stage.
Its first-class concert halls, with some of the best acoustics in the world, are now home to three orchestras that perform concerts almost daily.
11. Have a walk in Jardins do Palácio de Cristal
At the time, the Crystal Palace was one of Porto's most impressive buildings. It was an incredibly expansive property with many features and displays.
Sadly, the property did not last long with the turn of the 20th century.
There were many financial struggles, and the palace was too large to maintain.
However, there are a few pieces still standing. One is the magical Jardins do Palácio de Cristal, a landscaped garden with magnificent views of the Duoro river.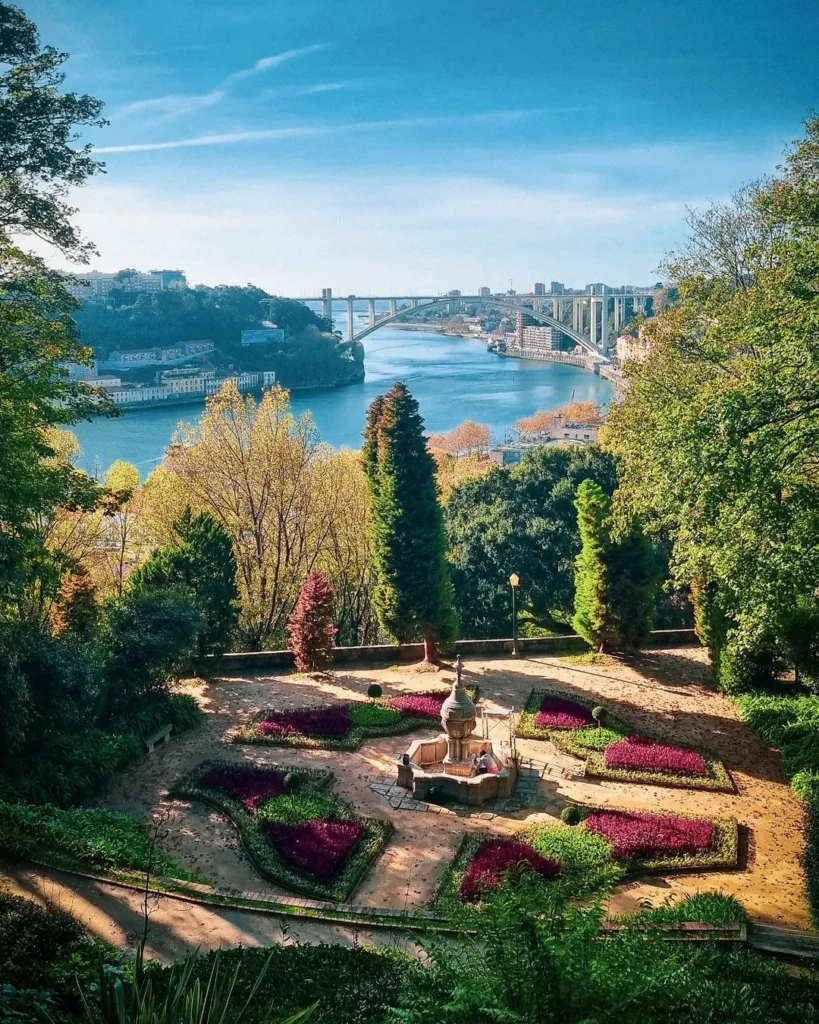 You can find water fountains, sculptures, massive trees, and plenty of flowers there. On top of that, there are majestic peacocks frolicking in the greenery. They are friendly for the most part, but they can be a little territorial. So, keep your distance. If you are lucky, you can also catch a city festival or exhibitions in the park.
The park has a children's playground, a university library, and several cafes and snack spots. The park is open from 08:00 to 19:00 daily.
12. Explore Parque da Cidade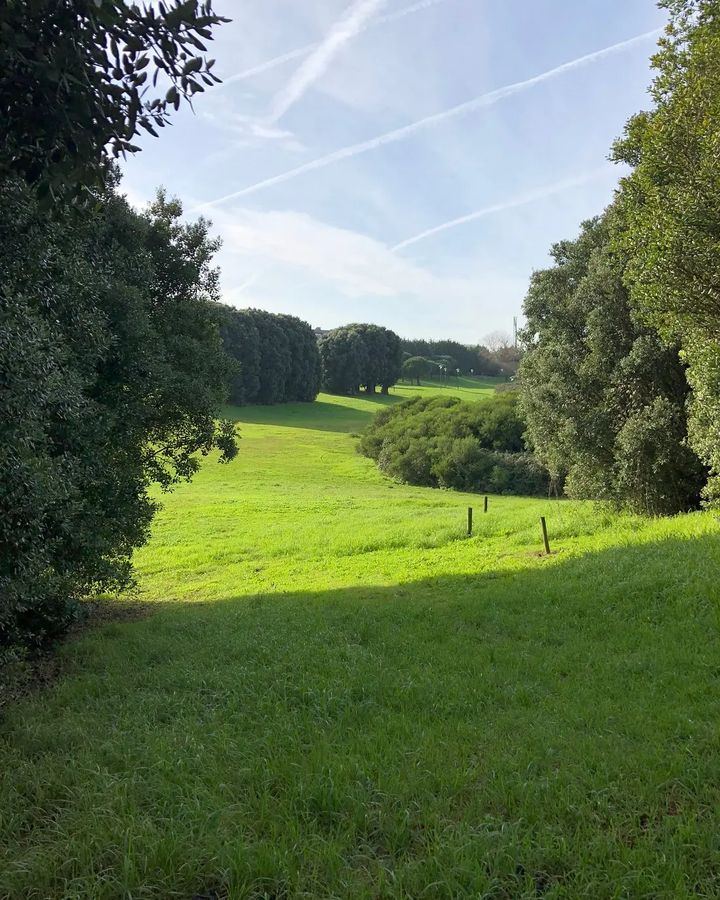 After extended sightseeing, you may be in the mood for a quiet afternoon in the sun. In that case, you should make a trip to Parque da Cidade.
It is the largest urban park in Portugal and occupies four distinct perishes. That includes Amorim, Aver-o-Mar, Beire, and Póvoa de Varzim.
Other than the strategic place, the area also has amazing scenery. There's greenery everywhere you look and massive open-air areas.
If you're traveling with kids, then you're in luck. The park holds many activities throughout the day to keep the young entertained. There are also a few pet-friendly sections if you have a furry friend.
Plus, you don't have to worry about food. The location houses several food trucks that serve all kinds of treats, and I am certain you and your family will find something you like.
13. Spend a Day in Praia do Carneiro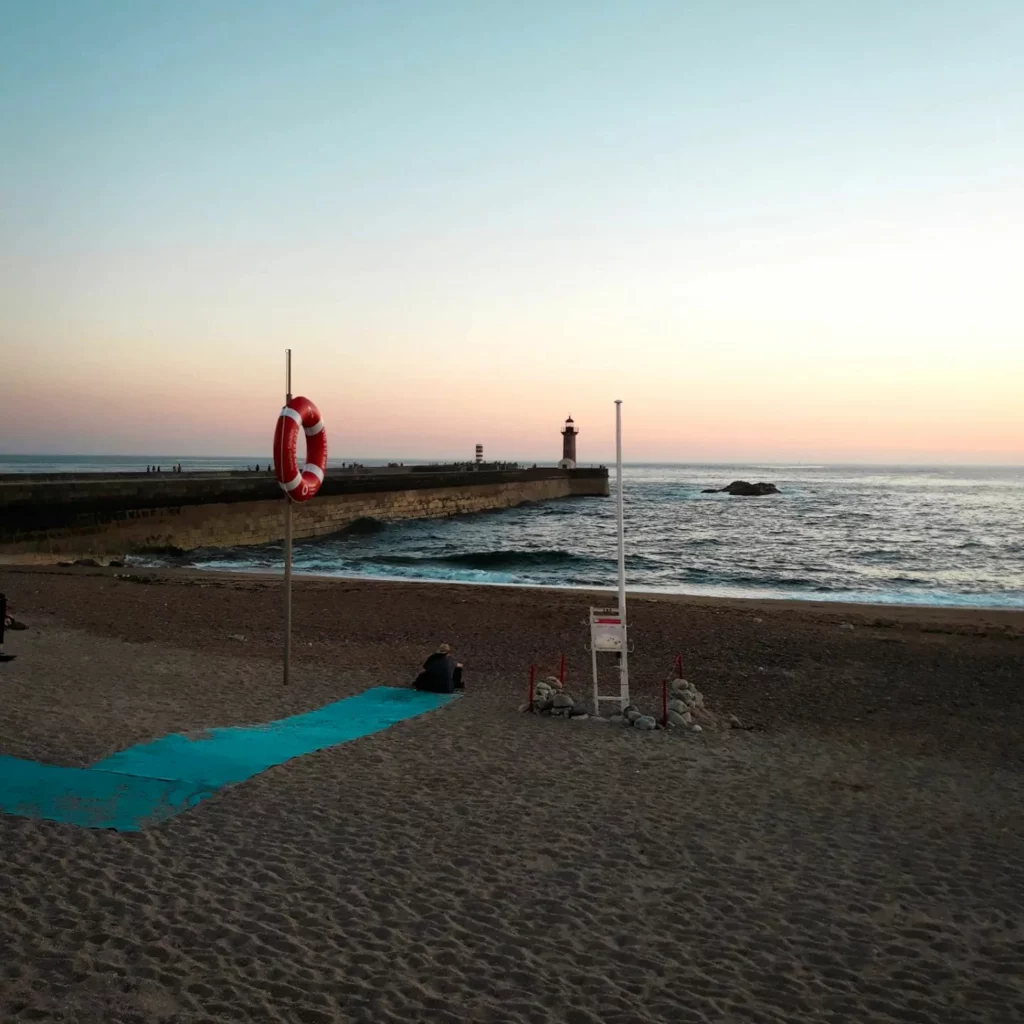 No vacation is complete without a trip to the beach. That's why I highly recommend you stop by Praia do Carneiro. It is the closest beach to the mouth of the Douro River and is an excellent spot to relax.
Many people lie on the sand and watch the waves crash for hours. Then, to cool off, they jump straight into the water. However, it's a good idea to check the weather forecast before swimming. Sometimes the wind can pick up and create powerful waves.
As the day goes on, you can find a few restaurants around, so you can enjoy a snack while the sun sets. After that, do not leave before you enjoy the dazzling lights. An old lighthouse by the beach shines and breaks through the darkness.
This day trip can be an amazing romantic getaway for you and a loved one.
Things to do in Porto at night
Most of the sightseeing in Porto happens during the day. For that reason, some night owls may feel a little left out. If that is the case, then you have nothing to worry about. The nightlife in Porto is incredibly vibrant, with plenty of activities to enjoy.
Porto nightlife recommendations:
Where to stay in Porto
Since Porto is a travel hub, there are many amazing areas to stay.
Ribeira neighborhood may be the way to go when you are on a romantic getaway. There are many intimate spots to visit, and the area has an active nightlife.
If you are after a port wine tasting, consider Vila Nova de Gaia. You will also find some fine dining options.
For a budget-friendly stay, check out Paranhos neighborhood.
Best restaurants in Porto
Porto is the perfect destination for any foodie out there. The city has hundreds of restaurants and cafes scattered everywhere.
Suggestions:
Helpful tip Try out the local food trucks and small eateries.
Read also: Best Michelin star restaurants in Lisbon
Where to go and what to see in Porto
Streets
Squares
Architecture
Here are ancient churches and monasteries worth a visit:
Sé do Porto Cathedral, 12th century. Next to it is the official residence of Bishop Paço Episcopal.
Igreja do Carmo, 18th century.
Igreja das Carmelitas, 17th century.
Igreja e Torre dos Clérigos, 18th century.
Igreja de São Francisco, 14th and 15th centuries.
Igreja da Lapa, 18th century.
Igreja de Santa Clara, 15th century.
Mosteiro de São Bento da Vitória, late 16th century.
Cultural centers
Livraria Lello, a famous and unique bookstore since 1890.
Casa da Música.
Fundação de Serralves.
Galeria Municipal do Porto.
Museums
Museu do Vinho do Porto. Port wine museum.
Museu da Farmácia do Porto. Pharmacy Museum.
Serralves Museum of Contemporary Art.
Museu Nacional da Imprensa. National Museum of the Seal.
Casa-Museu Guerra Junqueiro. House Museum of Guerra Junqueiro (famous poet).
Museu do Futebol Clube do Porto.
Museu Judaico. Jewish Museum.
Museu Militar do Porto. Military Museum.
Museu dos Transportes e Comunicações. Museum of Transport and Communications.
Casa-Museu Abel Salazar (doctor, writer, scientist, and artist of the early 20th century, who opposed the regime of fascism).
Museu interativo.
Parks and gardens
Parque da cidade.
Jardim de João Chagas.
Jardim do Passeio Alegre.
Jardins do Palácio de Cristal.
Jardim das Virtudes.
Parque de São Roque.
Parque Oriental.
Zoo Santo Inácio. The Zoo.
Botanical Gardens and Historical Museum of Nature and Science.
Jardim Municipal do Horto das Virtudes.
Beaches in Porto
To swim in the Atlantic, get a nice tan, and enjoy the surrounding nature, you need to travel a few miles from Porto. These are excellent beaches and swimming pools with water so warm you feel like you are taking a bath:
Piscinas das Marés. Leça da Palmeira, Matosinhos. Saltwater pools right in the ocean.
Praia da Azurara. Vila do Conde.
Praia da Memória. Perafita, Matosinhos.
Praia da Aguda. Vila Nova de Gaia.
Praia da Estela. Póvoa de Varzim.
Praia da Madalena. Vila Nova de Gaia.
Praia de Miramar. Vila Nova de Gaia.
Praia do Carneiro. City beach.
Praia do Molhe. Avenida do Brasil, Porto. City beach.
Praia do Senhor da Pedra. Miramar, Vila Nova de Gaia.
What are the most romantic spots in Porto?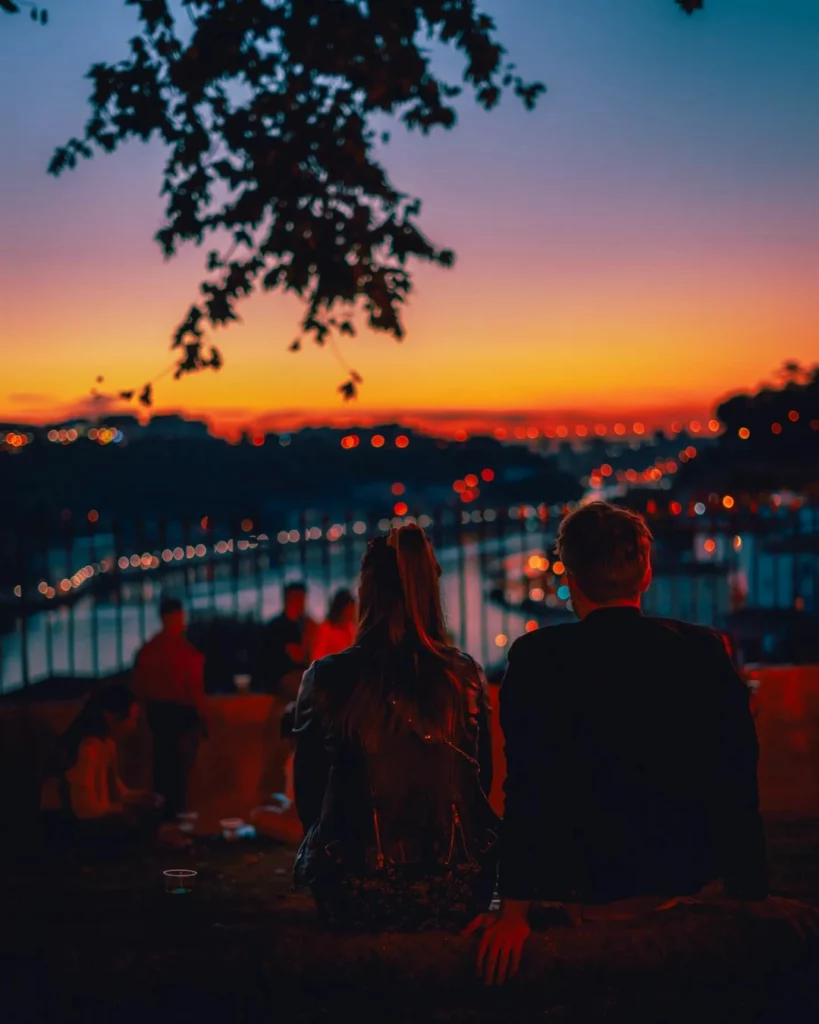 Jardins do Palácio de Cristal (Crystal Palace) is a calm and not crowded place with many boardwalks to stroll, spots to have a nice chat with friends, and some private areas for a picnic.
Jardim Botânico do Porto, in Rua do Campo Alegre, a smaller version of Crystal Palace Gardens
Passeio da Foz, if you like walking near the sea at night. After 7 p.m, it gets quieter and more romantic.
Jardim das Virtudes, not far from the river, for a lovely afternoon picnic.
Avenida Gustavo Eiffel, between the bridges and closer to the middle of Porto.
What to do in Porto when it is raining?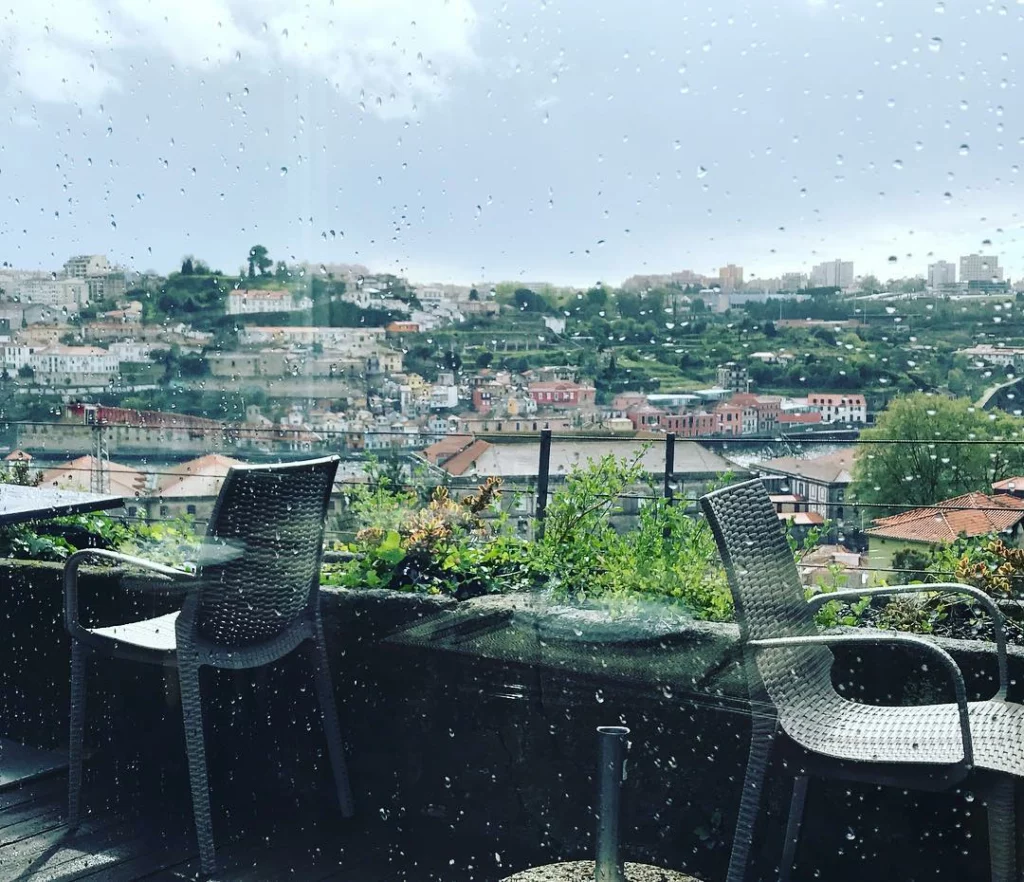 Rainy weather in Porto can catch you by surprise at any time of year in Porto. It is due to the Atlantic – the weather changes rapidly. Rain is more likely in Winter, but even in the height of Summer, rainfall is not rare.
If it is not pouring rain, hit the Cedofeita neighborhood for a walk with an umbrella. The most exciting things are close together, so there is almost no chance of getting wet.
What is there to see and where to go?
If umbrellas are not your thing, stop by the museums and centers of culture and science. Here are some of the ones you will love:
Pavilhão da Água (Water Research Center). You will find it in the city park. Give it a chance if you want to learn more about water, such as the formation of waves, cyclones, and tornadoes. You can also participate in various interactive experiments.
Finally, you can go for a tasting of Portuguese Port Wine. Sure, you can do that in the nearest café or specialty store. But, it is much more interesting to tour the wine cellars within the city: Cave Sandeman, Cave Calem, Cave Ferreira, and Cave Ramos Pinto.
A helpful tip for a rainy day Buy rubber boots. You will thank me later.
You can find rubber boots in stores in the city center, such as Casa Lima, retail chains like Decathlon, and most Chinese stores.
The map of Porto attractions
Frequently Asked Questions
What are the best hotels in Porto?
What time is the best to visit Porto?
It is best to visit Porto around late Spring or early Fall, including May, June, and sometimes September. There are few tourists during these periods, but the weather is still incredible.
What is the weather like in Porto?
The warmest period in Porto is August. Usually, the temperature will range between 70ºF and 75℉ during this month. As for the cold season, it runs between November and March, with an average temperature of 60℉. However, it can drop below 40℉ in January.
Porto or Lisbon?
Both are great, but which one comes on top depends on your preferences and itinerary schedule. May I suggest? The cities are just a three hour train ride away from each other, so go and see both. Read also: What to do in Lisbon.
Final thoughts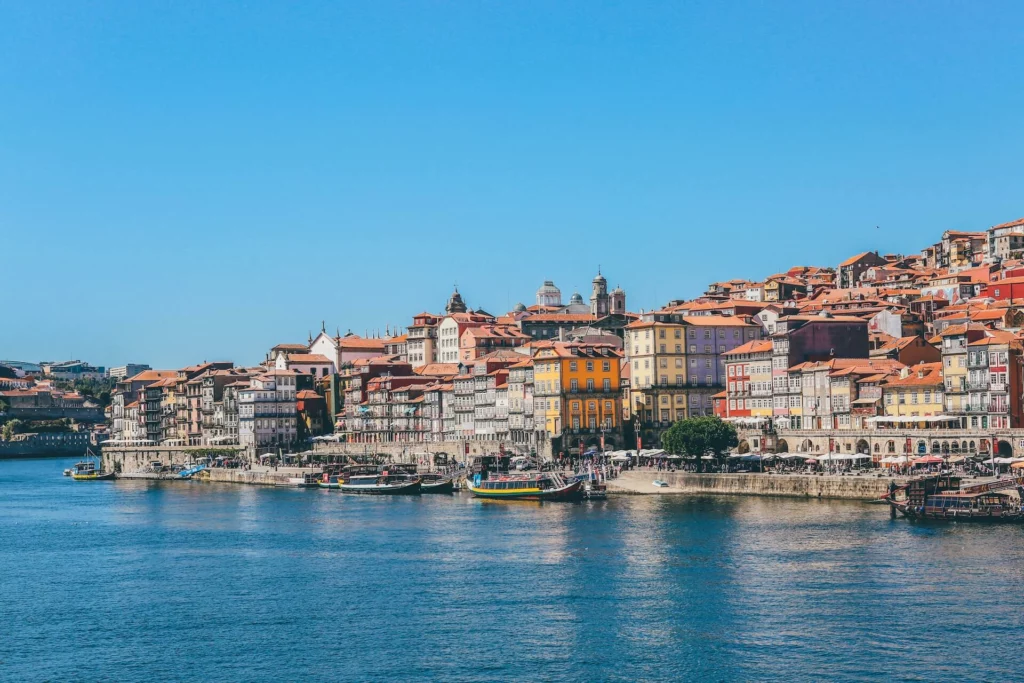 I hope you find this Porto guide practical! Whether you are a history buff or just looking for a bit of relaxation, there is something for everyone in Porto. Leave your comment below, and let me know what you think!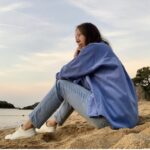 Hello, my name is Nadia.
I usually write about traveling (there are so many places to fit all the lifestyles), relocation (finding a job overseas or moving without losing an income), and living in a foreign country (adapting to a different culture and mentality). Follow me on Twitter, Facebook, Instagram, or LinkedIn!
This post might include some affiliate links. If you make a purchase through these links, I may earn a small commission at no additional cost to you. I appreciate it when you use my links to make purchases.