Best Time to Visit Portugal: My Travel Tips
Nadia Podrabinek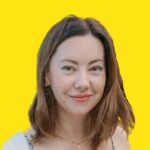 Written by Nadia Podrabinek
Hello, my name is Nadia. I usually write about traveling (there are so many places to fit all the lifestyles), relocation, and living in a foreign country (adapting to a different culture). My travels stretch beyond Spain, with journeys to the US, Italy, Norway, Portugal, and France. Relocating to Spain in 2018, I lived in cities from Barcelona to Madrid, currently calling Valencia home.  Follow me on Twitter, Facebook, Instagram, or LinkedIn! ... show more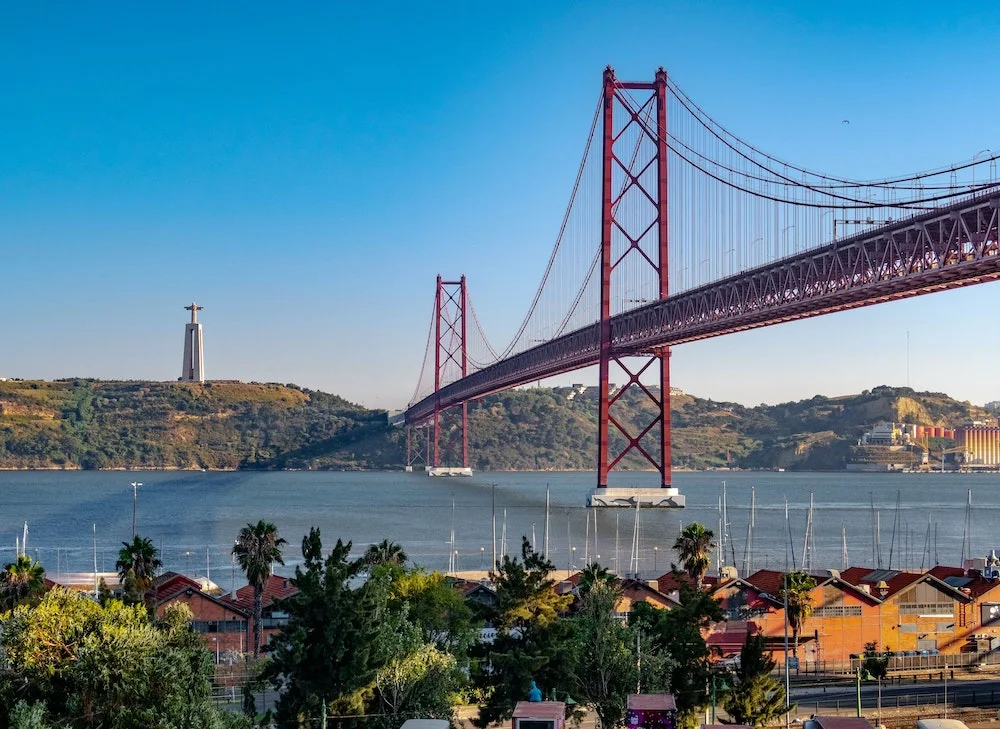 The best time to visit Portugal varies depending on what activities you would like to do while there. July and August are the warmest months, an excellent time for beach-goers and those looking to witness stunning sunsets.
If you are looking for cooler temperatures or fewer crowds, visiting in October, November, or March would be a better option.
And if you want to experience both seasons, then April-May and September-October could be great times to go, as the climate will still be mild with some rainfall (but not too cold yet).
---
Key takeaways
Anytime from March to October is perfect for visiting Portugal.
Consider traveling during the off-season (November–March) to avoid expensive rates and crowds.
Be adventurous – Portugal is full of underrated locations that are worth visiting. The fairytale town of Sintra; Coimbra, with its medieval center; Ponta de Sao Lourenco on Madeira island for stunning views of the Atlantic Ocean and volcanic landscape; Viana do Castelo in northern Portugal with colorful buildings and monuments from its past culture; Tavira – a peaceful fishing village.
Talk to the locals and learn about Portugal's culture.
Take pictures, enjoy the moments, eat, chill, and repeat.
---
What people say on Reddit
August is bad everywhere. I think records of number of flights worldwide have been broken this month. All over Europe, particularly touristy places are going to be crowded in July-August. Same about new year, same about easter break.

look at lodging prices, when they are cheapest, that is when it is less crowded. You can not really rely on weather expectations anymore, look at climate records but think it is too variable anyway.

uyth
If you want nice weather but less people : between April and the beginning of June and between September and the beginning of October.

In winter it usually rains so it's not that great.

GreysLucas
Around September-October is pretty great, but if you'd like to avoid crowds I'd suggest you stay away from the big cities. I spent a nice week in Gerês, in the North, last year in August and it wasn't crowded at all, so it's a good bet if mountains and green sceneries are your thing. A good city to visit is Évora, in Alentejo, since it has a lot of monuments worth visiting

chatxx
Fantastic time to go. We went last year around June 8th almost no tourists. Saw Lisbon, Festival of St. Anthony was awesome. Cascais for the beach. And then flew out to Sao Miguel Azores. June is great there as well absolutely beautiful. By the time we flew back to Lisbon noticed more tourists arriving but wasn't too bad.

ParticularTale5289
Spring in Portugal (March to May)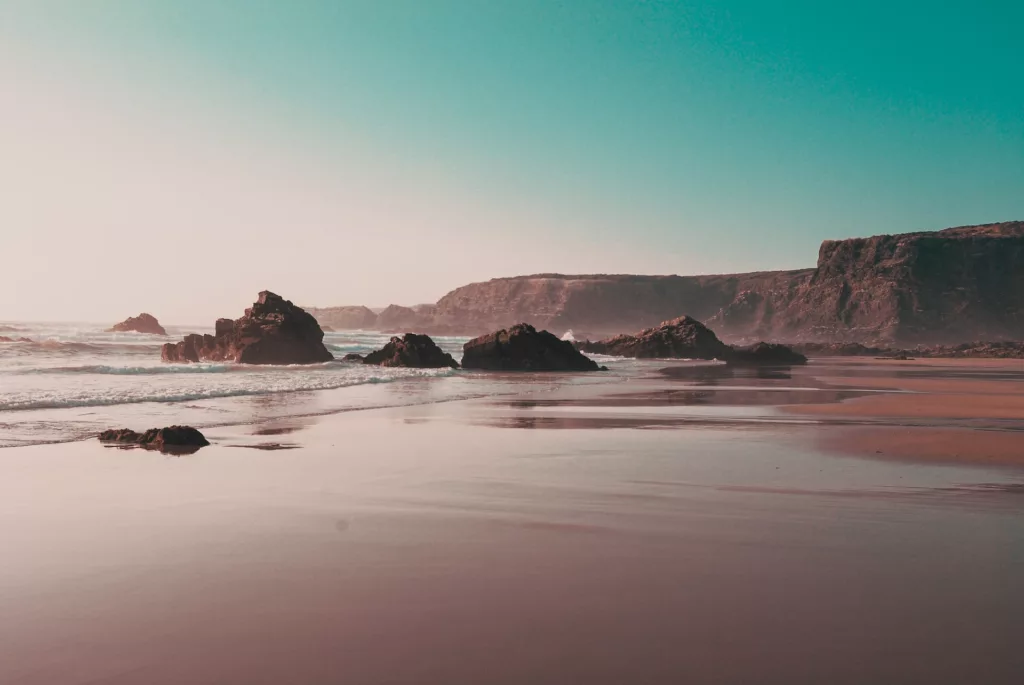 Spring is an excellent time to visit Portugal as the heat is not overwhelming, and the flowers bloom. It is the perfect time to drive to its breathtaking countryside and admire spring colors.
From its small towns and architecture-perfect cities, Portugal gives you a breathtaking experience. You can also join beach parties and some cultural festivals during late spring.
The spring season is ideal for visiting the mountains in the North of the country and appreciating their glory if you feel extra adventurous. The good thing about spring in Portugal is that the weather is not too hot or cold.
The average daytime temperature during April is around 65-68°F (18-20°C). Do not expect all sunshine, though, as rain could still come.
Overall, you would mostly get sunny skies and pleasant weather during this season, which is ideal for sightseeing and other activities.
What to do in Portugal in the spring?
Go to the beaches: Enjoy the warm spring weather and explore some of the country's best spots, like Costa Vicentina or Comporta.
Try local delicacies: Traditional Portuguese dishes like bacalhau (codfish) and Pastéis de Nata (custard tarts). You can find them anywhere in Portugal – from street-side cafes to Michelin-starred restaurants.
Visit Lisbon's historical sites: The capital city has plenty of historical spots, from castles to cathedrals, worth exploring during your trip.
Enjoy nature walks: With temperatures warming up, it is an excellent time for outdoor activities such as nature walks or hikes in some of Portugal's national parks and nature reserves (Peneda-Gerês National Park, Douro International Natural Park, Serra da Estrela, Ria Formosa Nature Reserve).
Summer (May to September)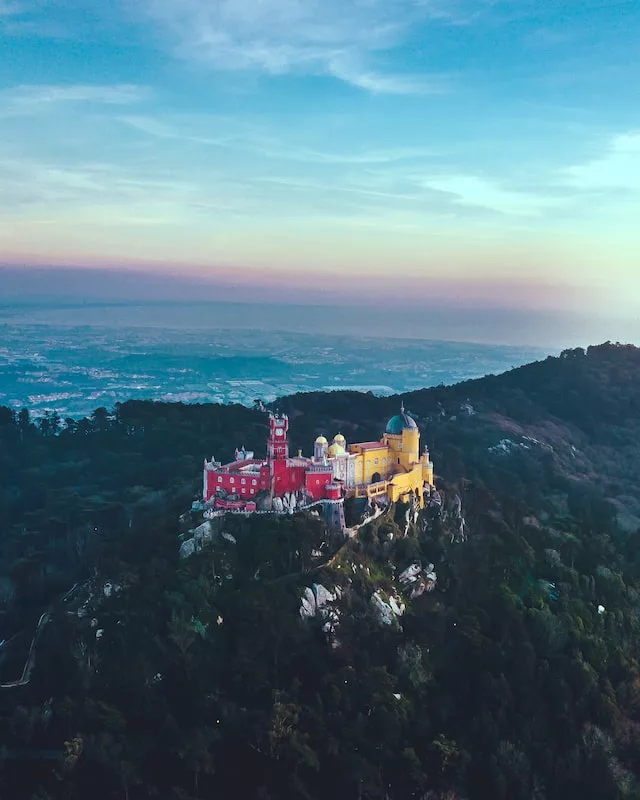 The weather in Portugal during the summer months (May to September) is typically sunny and warm, with temperatures ranging anywhere from 64-86°F (18-30°C). The hottest month of the year is usually August.
If you want to visit Portugal during the summertime, it is best to stick to coastal areas, such as Lisbon or the Algarve region, for warmer temperatures and less rain.
What to do in Portugal in summer?
Visit the beaches of the Algarve: With its stunning white sand, crystal clear waters, and spectacular cliffs, Algarve is one of Portugal's most popular tourist destinations in summer.
Explore Lisbon and its historical attractions: From the Belem Tower to the Jeronimos Monastery
Go hiking in Peneda-Geres National Park: Located on the border with Spain, this park offers breathtaking landscapes and plenty of outdoor activities like trekking or horseback riding.
Discover Porto and its nightlife scene: The city has a great selection of bars and clubs where you can enjoy drinks while listening to music from all over the world until late at night!
Try surfing along Portugal's coastlines: With its strong waves, Portugal is considered one of the best places for surfers.
Fall (September to November)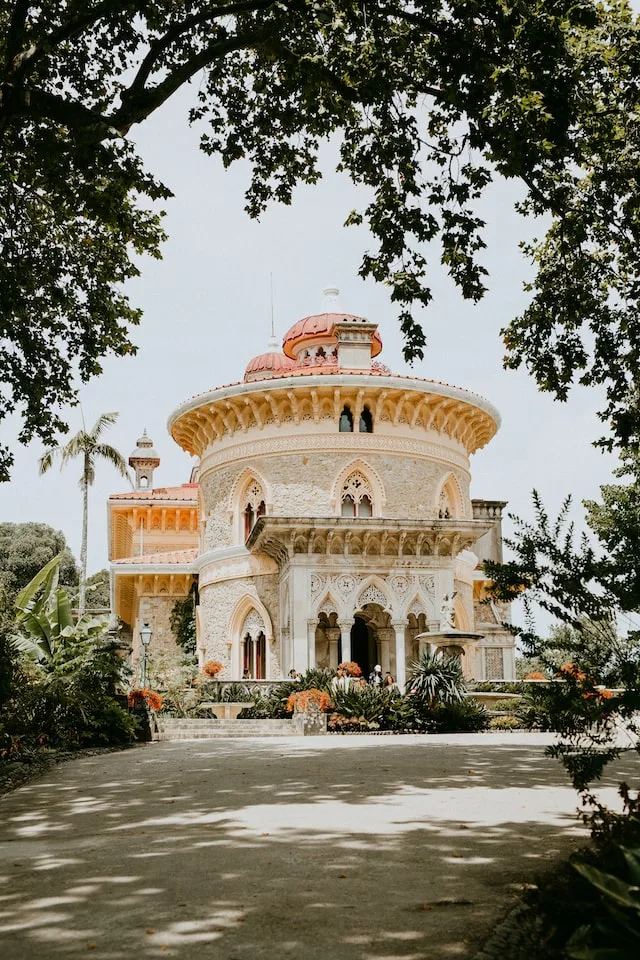 The weather in Portugal during the fall months is usually mild and pleasant, and September is typically the hottest month, with temperatures averaging around 77°F (25°C).
The coastal areas of Portugal are generally more comfortable at this time of year than inland areas due to their proximity to the Ocean.
Popular destinations include Lisbon, Porto, and the Algarve region, which all offer great attractions during autumn, such as stunning landscapes and various cultural events.
What to do in Portugal in the fall season?
Go wine tasting in the Douro Valley: Spend an afternoon visiting one of Portugal's many wineries and sampling some of its world-renowned wines.
Hike up to Fóia, the highest peak in the Algarve region: Enjoy spectacular views from this 902m high mountain near Monchique town.
Visit Sintra and explore its picturesque palaces: Explore various royal residences, such as the romantic Pena Palace or the mysterious Quinta da Regaleira gardens, all surrounded by majestic forests and hillsides.
Take a river cruise along the Tagus River: Marvel at Lisbon's iconic landmarks from a different perspective on a relaxing boat ride through Portugal's capital city and other nearby towns like Cacilhas or Almada.
Walk around the old quarters of Porto or Coimbra: Admire beautiful architecture while discovering historical sites, churches, monuments, castles, bridges, and plazas that make these two charming cities unique!
Attend the Sagres Surf Festival in the Algarve region (in October) – watch the surfing competitions with some of Europe's best surfers.
Winter in Portugal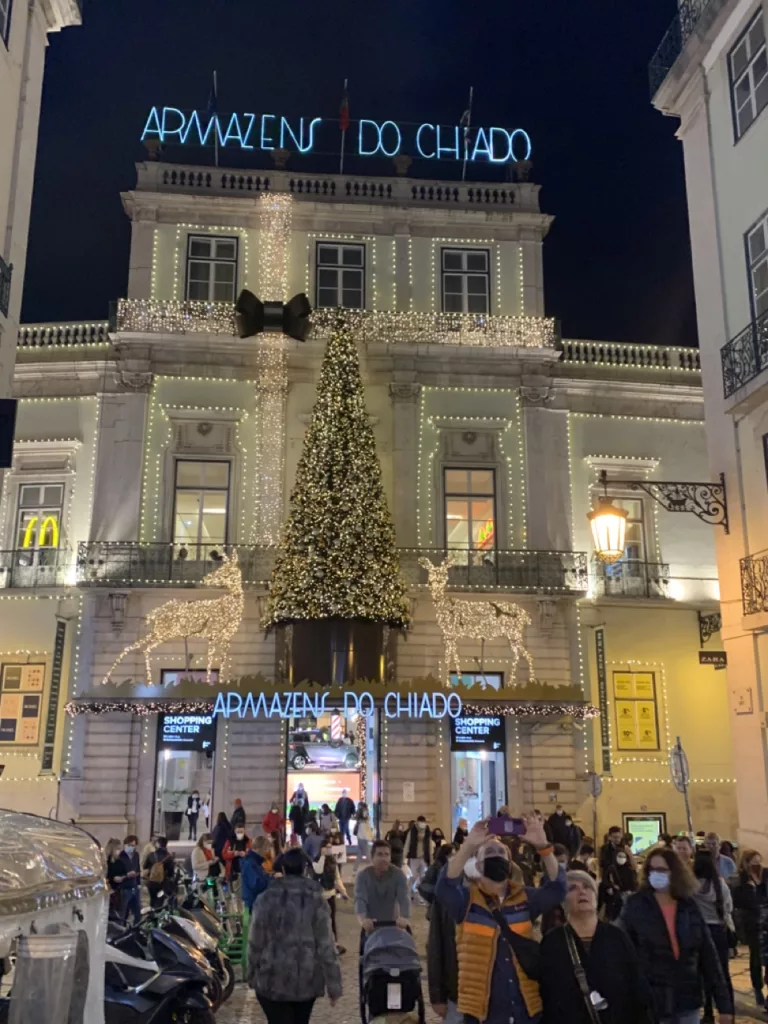 The winter is generally mild and wet, with January as the coldest month (temperatures range from 5 to 13°C / 41-55°F). Snowfall is almost impossible.
The northern part of Portugal tends to be cooler than the south, so it's better to visit southern cities such as Lisbon or Faro if you want warmer temperatures.
Alternatively, the mountainous regions of central Portugal offer cooler climates and a variety of activities for visitors looking for hikes and even snow sports at Serra da Estrela.
Frequently Asked Questions
What is the worst time to visit Portugal?
The worst time to visit Portugal, other than during the peak of the COVID outbreak, would be December, when the temperature is low, and the rain can go on for days. You should put off visiting Portugal during July and August as there will be an influx of tourists around this time.
When is it better to visit Lisbon?
I'd recommend visiting this sunny city from March to May and September to October. The temperature around these times of the year is mild and bearable. Plus, accommodation and flight rates are cheaper, and the crowds are fewer.
What is the best time to visit Portuguese beaches?
The best time to visit is from July to August, at the height of summer. June may be too early to go as this is summer's start, and Ocean is cold. 
Is the weather in Portugal the same as in Spain or Italy? 
Spain and Portugal have the same Mediterranean climates due to their geographic location. Lisbon's average temperature in July is 24°C (75°F), while Barcelona's August is 24°C (75°F). In January, it's typically the same with Barcelona's 10°Celsius (50°F) and Lisbon's 11°C (52°F) temperatures. Portugal's and Italy's climates differ. The highest average temperature in Italy during July is 27.8°C (82.04°F), while Portugal's warmest month is August, with 29.4°C (84.92°F). Portugal is hotter than Italy and experiences less rainfall throughout the year.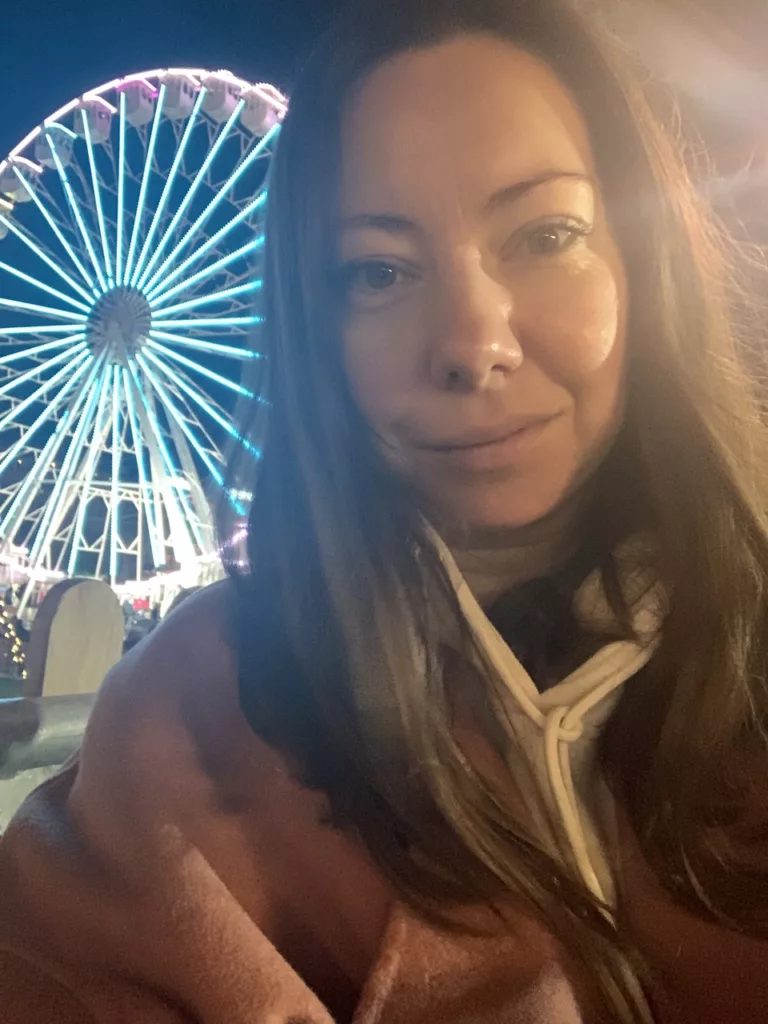 Conclusion
That is it for now! Portugal has something to offer all year round with its aesthetic cities, beautiful coastline, fantastic climate, ancient architecture, and delicious food – so no matter when you go, there will be plenty of wonderful experiences available.