Does it Snow in Portugal?
Nadia Podrabinek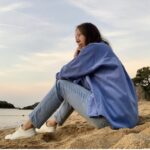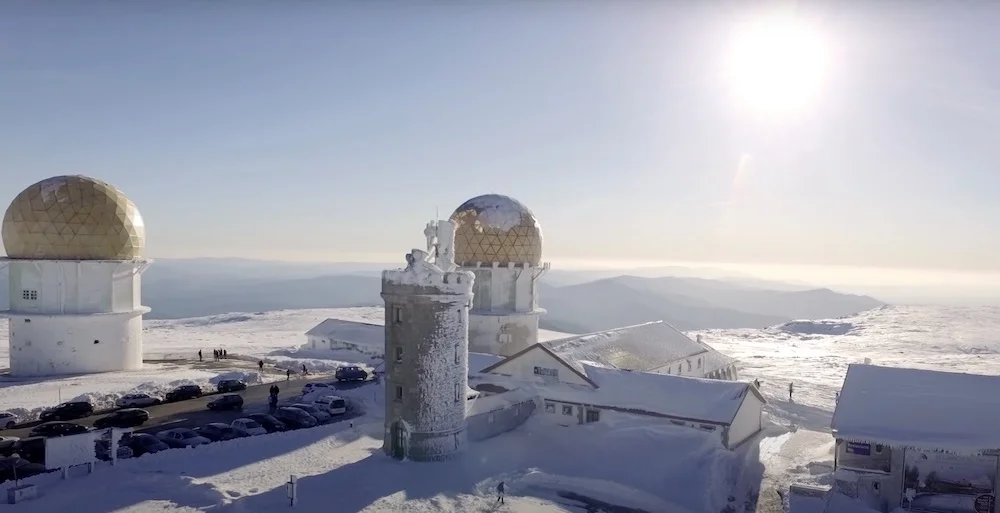 Portugal is not only sunshine and lovely beaches, but it also has some snow (although many Portuguese have never seen it in their life).
So yes, techically, it does snow in Portugal. Sometimes.
You will see snow if you travel to the central part of Portugal, to Serra da Estrela (The Star Mountain), the highest mountain range in the country. It stands 6,538 ft (1,993 m) from sea level, is 62 miles (100 km) long, and even has a ski resort!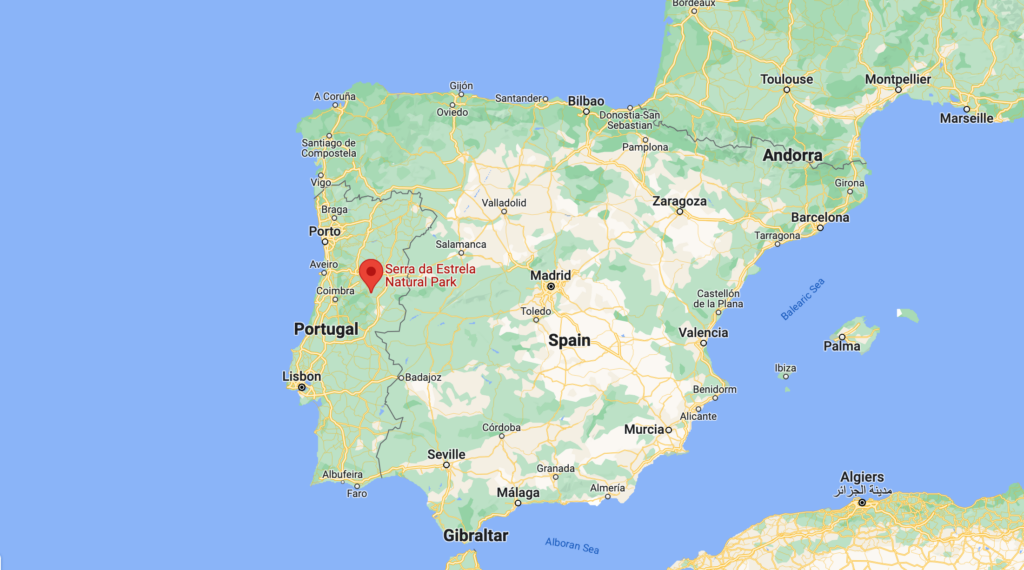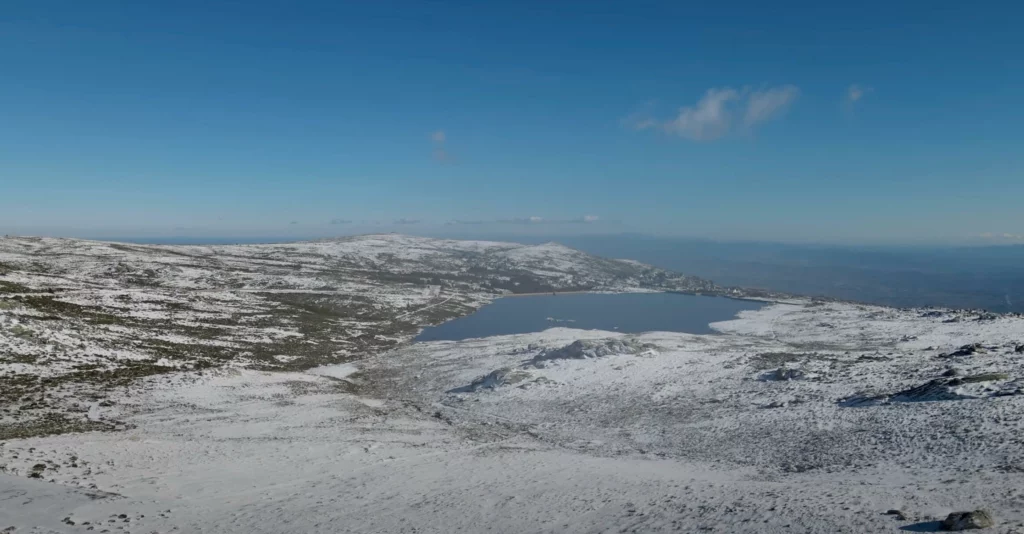 Does it snow in Lisbon?
Actually, it did snow in Lisbon on January 29th, 2006 (and it had not snowed in 52 years before that).
The snow immediately cut off roads and highways, caused accidents, blocked cars, and caused outages of cell phone services. However, it was far from a national disaster – it was not a snowstorm. It only left a thin layer of snow on the ground, which stayed there for roughly 30 minutes.
It snowed everywhere on that day in 2006, even in coastal areas such as Algarve.
Some people could not believe what they saw, and hilarious reactions of excitement ran through within minutes:
"It is raining, but it looks like snow,"
"It's real snow, Mom!",
"You won't believe it; it's snowing in Lisbon,"
"I swear, it's snowing for real…yes, yes, I remember…the last time was over 50 years ago."
See also: Does it snow in Spain?
Weather in Portugal during the Winter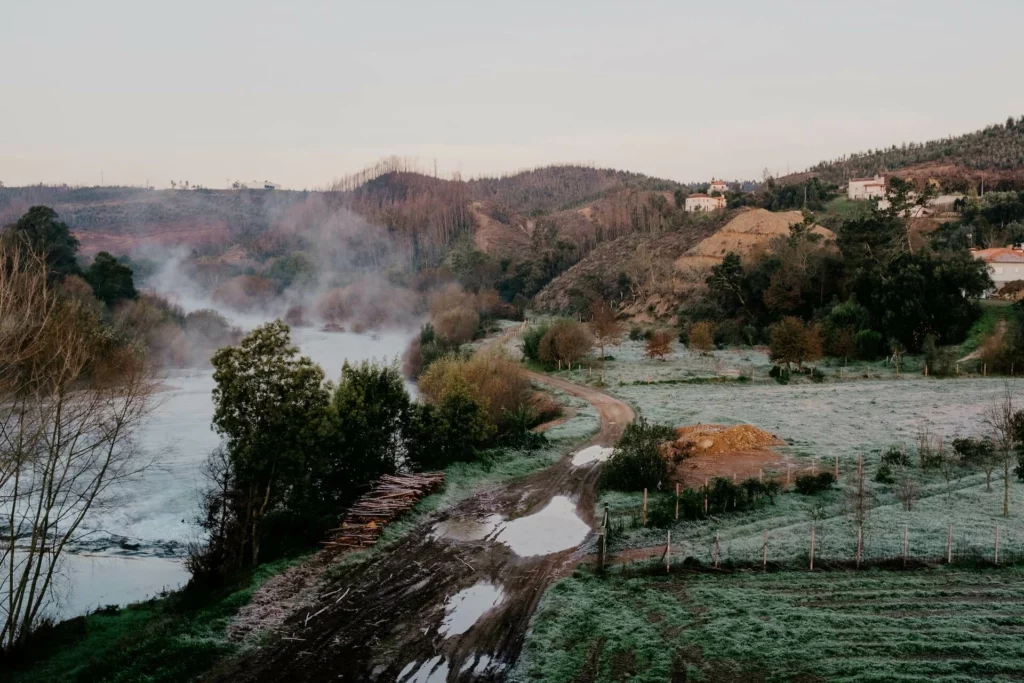 The weather in Portugal during the Winter is mild (yet a bit rainy and windy). However, the southern regions remain mostly sunny and warm all year round.
The winter months, also known as the off-season, are from December to February. You should expect the lowest temperature to sit at around 50°F (10°C) during those months.
While it does snow at a high altitude of the Serra da Estrela mountain range, it will not snow anywhere else (except on some extremely rare occasions).
The nights do not get colder than 32°F (0°C), even in the thick of the Winter period.
December
In December, the temperature averages 55-68 ºF (13-20 ºC), depending on the region. Rains are often but short.
January
This month is the coldest. However, the grass is green, and the orange trees are in bloom. It is not as rainy as in December, but the fog is not uncommon. It is a perfect time for skiing in Serra da Estrela.
February
In February, it is slightly warmer. Best of all, hotel prices are at their lowest. February is a great time to relax in the Algarve resorts or explore the northern city of Porto.
Average High and Low Temperature in Lisbon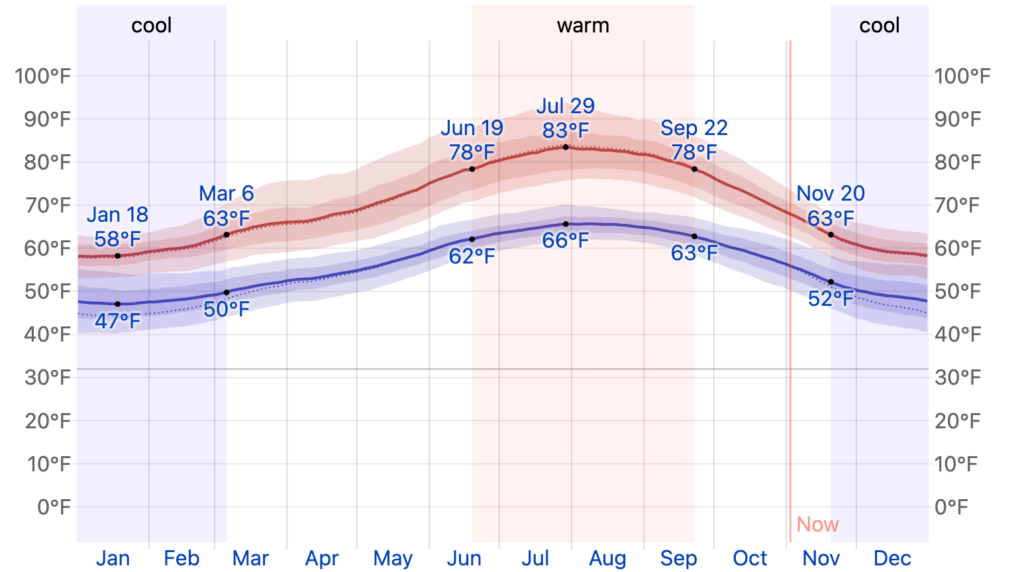 Warmest place in Portugal in Winter
If a warm winter is what you are looking for in Portugal, you will find that the best spot to be in is the south.
Alentejo and the Algarve are popular southern regions due to their lovely desert-like inland areas, exciting coastline, and lovely towns to explore around the edges.
Algarve is notorious for being a perfect retirement destination because of the ideal mild weather and golf courses. But it is also good for the younger crowds. And you can get to the Algarve district from Lisbon by train in 3 hours.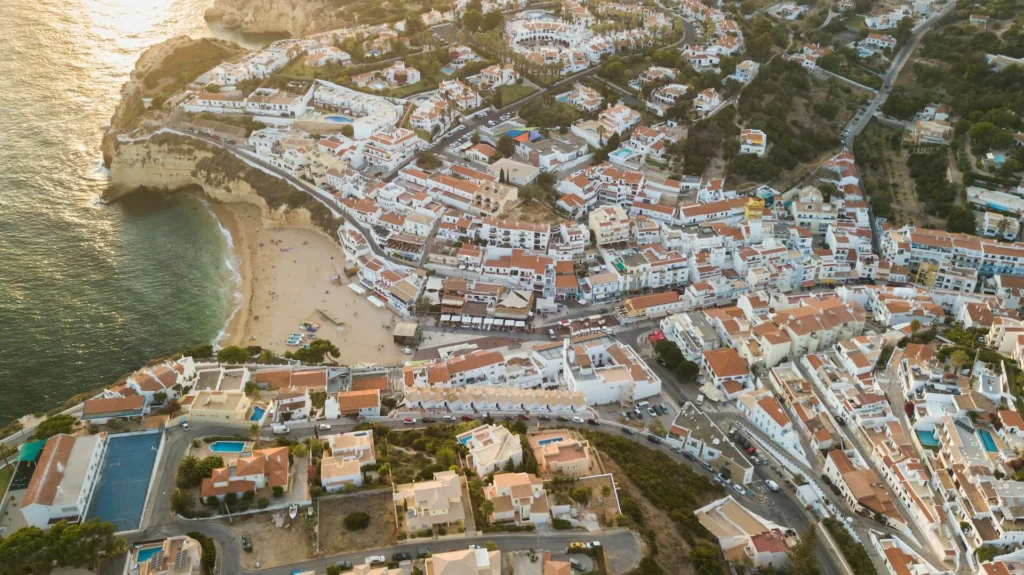 Warm sea currents and wind from Africa provide the Algarve coast with more than 300 sunny days a year. The air temperature ranges from 64 ºF (18 ºC) degrees in Winter to 82 ºF (28 ºC) in Summer. The water temperature is also quite comfortable, between 72 ºF (22 ºC) in Summer and 55 ºF (13 ºC) in Winter.
Alentejo is another great spot to spend the wintertime in Portugal. The climate here is close to the Algarve, with warm summers and dry winters. There is so much to do and see, and the people are incredibly friendly. Also, Alentejo is one of Portugal's most gastronomically attractive regions, with excellent wines and a selection of cheese.
Rural tourism is a widespread vacation in Alentejo (when you settle on a farm or village in a typical farmhouse).
Frequent questions
Does it snow in Portugal in December?
Not really. There is only one snowy place in the central part of the country – Serra da Estrela (The Star Mountain). It doesn't snow in Porto, Lisbon, or any other region in the country.
How to spend winter in the Algarve?
Go hiking, try paddle-surfing, and explore the beautiful coastline with many lovely towns. And don't forget to see the Ponta da Piedade!
Does it snow in Porto?
Snow in Porto is extremely rare. The city has a Mediterranean climate with mild, wet winters and warm, dry summers. The average temperature in winter ranges from 4°C (39°F) to 15°C (59°F). While it is possible for Porto to experience occasional light snowfall or hail during the coldest months (usually December to February), it is infrequent and typically does not accumulate or last for an extended period. Snow is more likely in the higher elevations of the country, such as the Serra da Estrela mountain range.
Read also: Is Faro (Algarve) worth visiting?
Conclusion
Yes, Portugal has snow, and it's unbelievable! And still, it is a fantastic destination to escape the freezing Winter, especially to the south of Lisbon.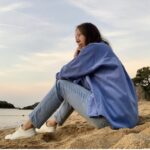 Hello, my name is Nadia.
I usually write about traveling (there are so many places to fit all the lifestyles), relocation (finding a job overseas or moving without losing an income), and living in a foreign country (adapting to a different culture and mentality). Follow me on Twitter, Facebook, Instagram, or LinkedIn!
This post might include some affiliate links. If you make a purchase through these links, I may earn a small commission at no additional cost to you. I appreciate it when you use my links to make purchases.