Porto vs Lisbon, a Detailed Comparison
Nadia Podrabinek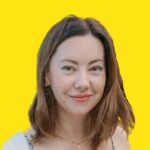 Written by Nadia Podrabinek
Hello, my name is Nadia. I usually write about traveling (there are so many places to fit all the lifestyles), relocation, and living in a foreign country (adapting to a different culture). My travels stretch beyond Spain, with journeys to the US, Italy, Norway, Portugal, and France. Relocating to Spain in 2018, I lived in cities from Barcelona to Madrid, currently calling Valencia home.  Follow me on Twitter, Facebook, Instagram, or LinkedIn! ... show more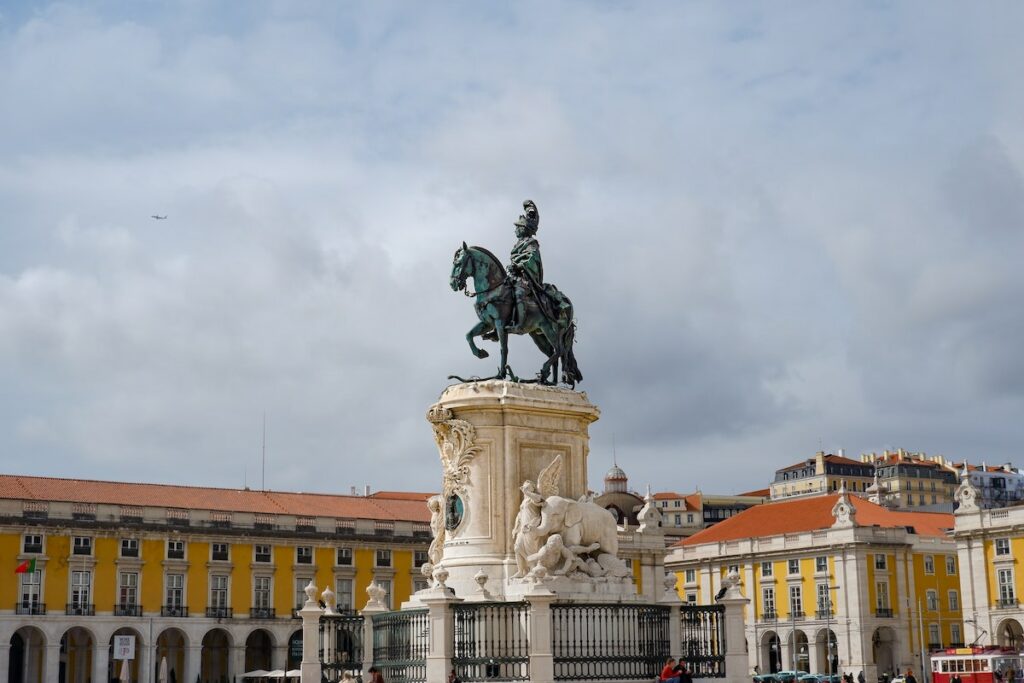 Portugal is undoubtedly a gem of Europe, boasting sunny summers and an array of stunning beaches. With so many enticing coastal cities to choose from, it can be tricky to decide which one to visit. When it comes to planning a trip to this beautiful country, the age-old debate of Porto vs Lisbon often arises.
In one corner you have Lisbon, Portugal's bustling metropolis known for its vibrant culture, historic landmarks, and lively tourist scenes.
In the other corner, you have Porto, a charming and historic city famous for its port wine and grand architectural monuments.
---
Key takeaways
Lisbon vs Porto is a very divisive topic.
Lisbon offers more sights and activities and more day trips in the surrounding regions, including the amazing Sintra.
Porto is a lovely city to visit first if you come to Portugal for a few days.
Porto is less packed with tourists.
---
Both cities are firm favorites on the tourist map and with good reason – their coastal locations treat visitors to perfect Portuguese summers.
Choosing between the two cities can be a difficult choice, a predicament I also faced when first traveling to Portugal.
So, to help you choose whether to visit Porto or Lisbon, I've curated a detailed comparison of the two cities so you can find the perfect piece of paradise for your next trip!
Location and Climate
Porto and Lisbon are two of the most charming cities in Portugal, but they have distinct geographical locations that reflect their climate. While they share a coastal location, the weather and atmosphere vary significantly between the two cities.
Porto
Located around 186 miles (300 km) up the coast from Lisbon, Porto lies at the mouth of the Duro River, opening to the Atlantic Ocean. It's like the cool, laid-back cousin of Lisbon. Winters aren't too bad, with mild temperatures and just a bit of rain to keep things green.
But in November, the rain comes down in full force. So if you're looking to avoid a wet Portugal trip, you'll want to visit in July when the weather is dry and the sun is shining. Plus, Porto's summer temperatures usually hover around 86°F (30°C), so you can still work on that tan without sweating buckets.
Lisbon
On the other hand, Lisbon is situated in the southern part of Portugal, where warm and sometimes humid weather makes it the spot to have a good time. The downside is that the city is busiest during the summer months, which can be uncomfortably hot for some visitors.
Still, Lisbon's sunny weather comes with many perks – longer days and an unmistakable atmosphere that makes it a favorite among tourists. Luckily, if you're not a fan of the heat, winter is also a great time to visit Lisbon.
Culture and History
Porto and Lisbon may be two of Portugal's most famous cities, but they couldn't be more different when it comes to culture and heritage.
Read also: What Is Lisbon Famous For? and 25 Quirky Facts About Portugal
Both cities are steeped in history and have their fair share of cultural landmarks and attractions, but they each have their own unique quirks that set them apart.
Lisbon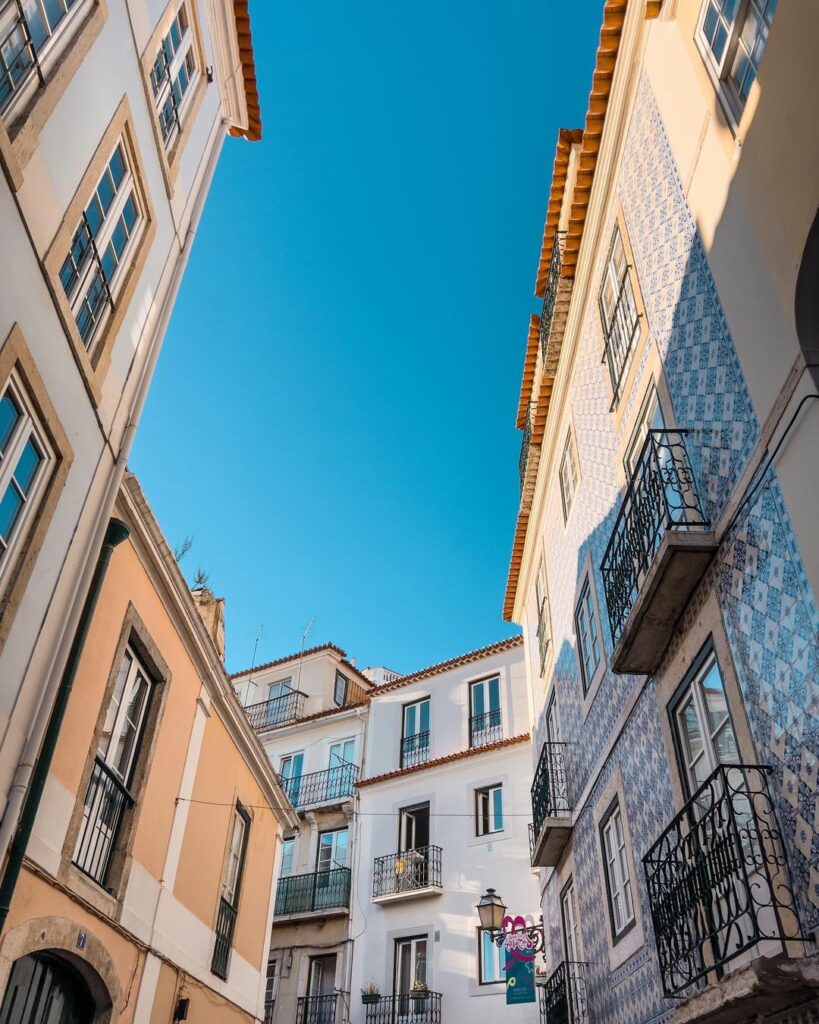 Lisbon is not just a city, it's an attraction in itself, blending the best of old-world charm with modern-day flair. The capital city is as progressive and liberal as it is proud of its seafaring roots and cultural heritage.
With its centuries of history and eclectic architecture, you'll feel like you've stepped into a beautifully complex wonderland. Strolling along the cobblestone streets, admiring the stunning tiles on historic buildings, and basking in the warm sunshine is all you need to do to soak up the magic of Lisbon.
Read also: Things to do in Lisbon
Landmarks and attractions are abundant in the capital city, from exquisite museums to splendid architectural wonders like Belem Tower and Jeronimos Monastery, both UNESCO World Heritage Sites.
To really submerge yourself in Portuguese culture, explore the Bairro Alto district. You can meander through the steep cobbled streets, ride the Bica Funicular, and marvel at the opulence of São Roque Church. The neighborhood's charming centuries-old houses are adorned with colorful street art.
After nightfall, hip and eclectic bars attract a diverse crowd, while the expressive sound of Fado music is heard from traditional restaurants.
Good to know With the Lisbon Card, you'll have free access to top tourist attractions in the city and public transport.
Porto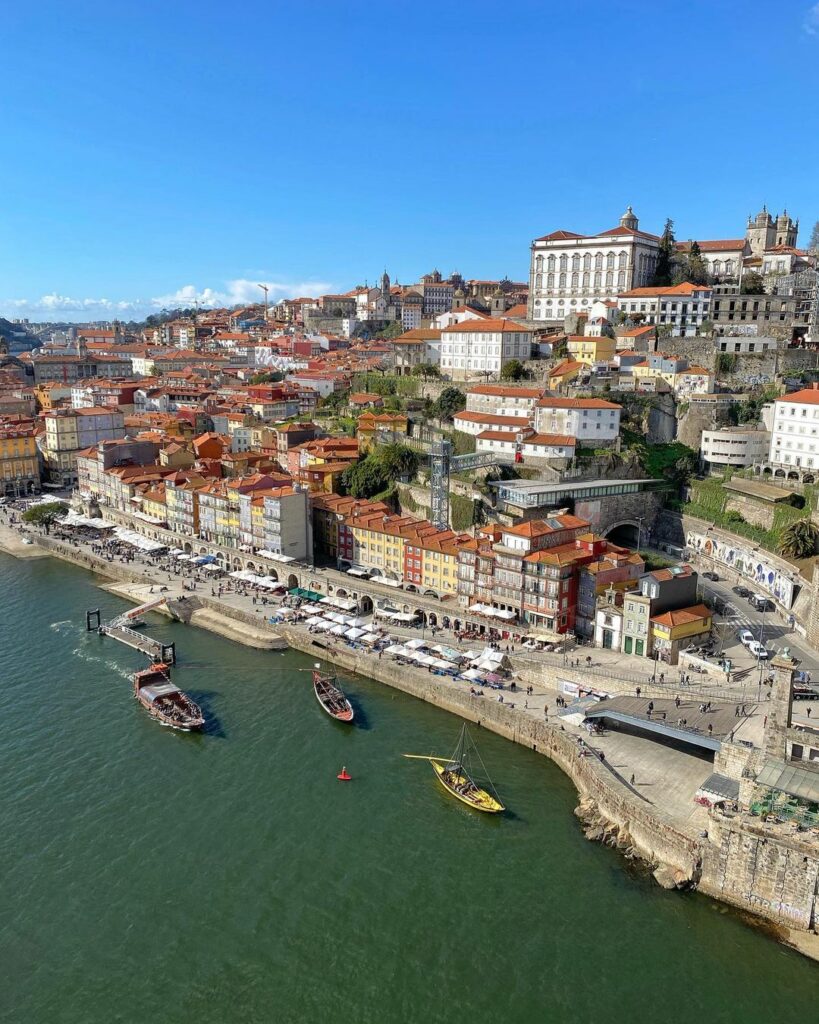 Now, let's talk about Porto. This city may be small, but it packs a punch. It's like the underdog of Western Europe, quietly going about its business without people even realizing how amazing it is. Split by the gleaming Douro river, most of the city's top attractions are just a stone's throw away from one another, making it easy to explore multiple sights on a day trip.
Read also: Things to Do in Porto
There's a little bit of everything to see here, from taking in the beauty of Se Cathedral and stepping inside the stunning Livraria Lello bookstore to snapping pics of the magnificent Dom Luis I iron bridge stretching over to Gaia.
And, of course, you can't visit Porto without visiting its wine country, the Douro Valley. Port wine is one of the most iconic symbols of Porto's culture and heritage.
Good to know With the Porto Card, you'll have free access to top tourist attractions in the city and public transport.
Porto vs Lisbon in terms of culture
When it comes to deciding which one is better, I simply can't decide. They both share such a unique history and culture that it would be an injustice to choose one over the other. But in terms of attractions, Lisbon is definitely the cultural hot spot you're looking for.
One thing I can tell you, both Lisbon and Porto have endless hills that will work your legs!
Food and Drink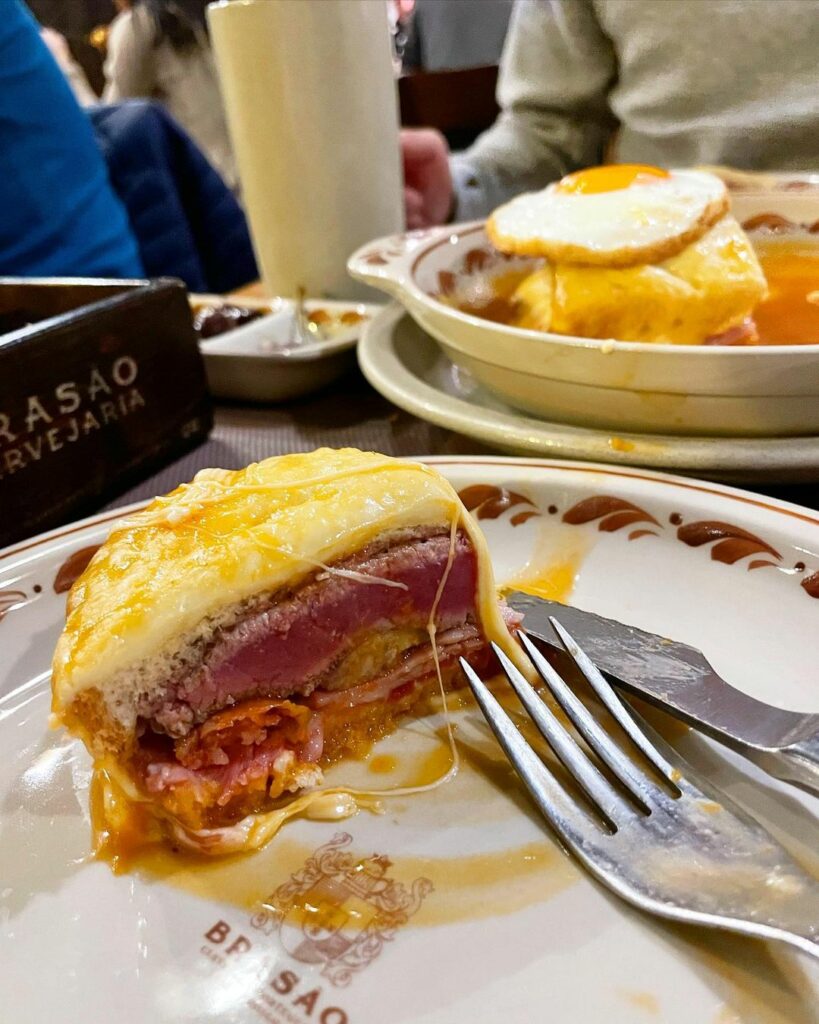 The Portuguese love good food – so no matter which city you visit, you certainly won't go hungry! From north to south, every corner of Portugal offers some of the best cuisines in the world. While you can find amazing food in both Lisbon and Porto, each region has its own specialties that you simply can't miss.
Dining in Porto
Let's start with Porto, where the cuisine is heavily influenced by the city's surroundings – the ocean and mountains. If you're a seafood lover, you'll be happy to know that there is an abundance of choices here, from shellfish and clams to local grilled sardines.
But, the real star of the show in Porto is the Francesinha sandwich, a mouthwatering combination of hot ham, melted cheese, and tomato-beer sauce that tastes like ooey-gooey heaven.
If you're a foodie willing to try something new, then you shouldn't miss Tripas a Moda do Porto, a local delicacy made with beef stomach, tripe, sausages, and white beans. This dish is a trademark of Porto, and its popularity is such that the city's inhabitants are even referred to as "tripeiros" because of their fondness for tripe!
For dinner with a view, head to the tourist-targeted riverfront restaurants along the Douro River. However, I highly recommend going to the local and more low-key places that are tucked away into alleyways – here is where you'll taste the real Porto.
How can I talk about Porto's culinary scene without mentioning port wine? Wine lovers can indulge in exploring the touristy, yet highly recommended port houses situated along the Douro River banks on the Vila Nova de Gaia. Or you could take a day trip to the picturesque Douro Valley to sample Portuguese wines.
Dining in Lisbon
Now, let's move on to Lisbon, where you'll find a fusion of traditional Portuguese food and international cuisine. It's a food lover's paradise that I would encourage everyone to visit.
Read also: 13 Best Michelin Star restaurants in Lisbon
Salted cod, or bacalhau, is a staple on menus in various preparations. If you want to sample a variety of dishes, head to Time Out Market Lisbon for a food hall full of local eats and small vendors selling a range of Portuguese cuisine.
If you have a sweet tooth, you can't miss out on Portugal's famous pastel de nata, a custard tart that originated in the Lisbon parish of Belém. The most famous place to grab one of these sweet treats is at Pasteis de Belem, but be prepared to wait in a long line!
Foodie Tip To try the best Francesinha sandwiches in Porto, Café Santiago and Cervejaria Brasão Aliados are the best spots. For the best bacalhau in Lisbon, head to Laurentina or Restaurante D'Bacalhau.
Nightlife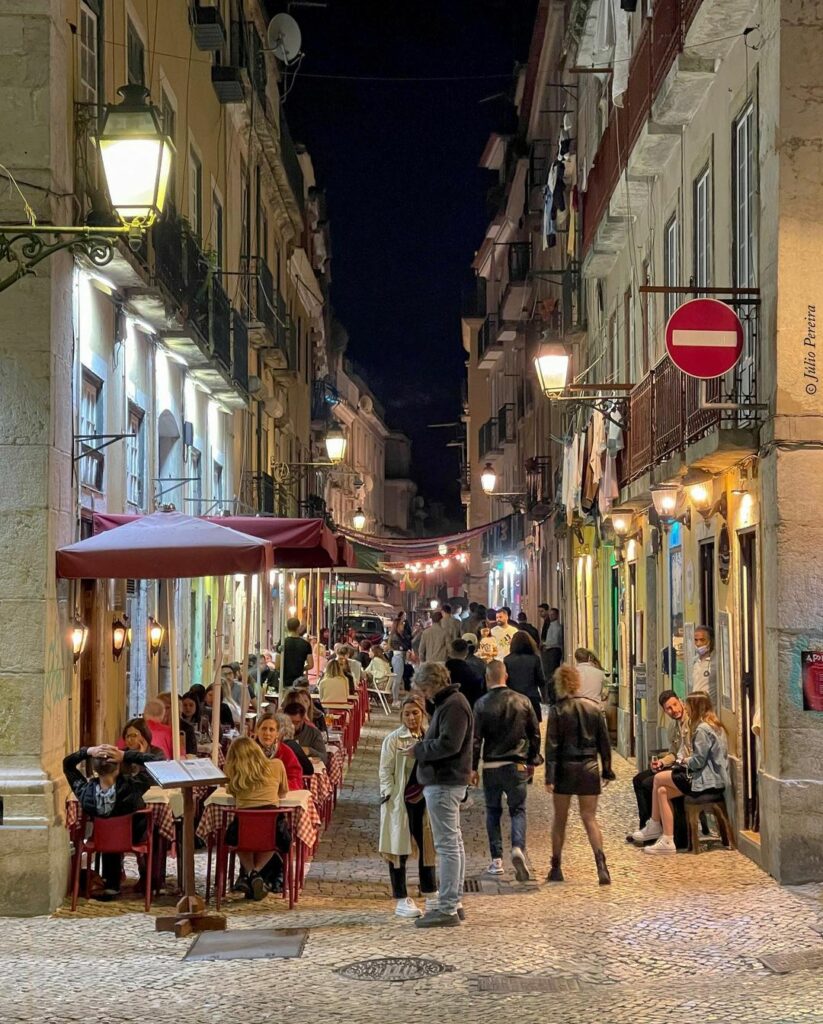 Now, onto the battle of which city has the best nightlife.
Porto
In Porto, the fisherman's schedule is to hit the hay early and wake up with the roosters. But don't let that fool you – the city is still alive after dark, with plenty of traditional music echoing through its charming streets.
Baixa Bar is a must-visit spot for anyone looking for a good time. If you're looking for a traditional Portuguese experience, then head to the Ribeira district where you'll find bars playing fado, Portugal's beloved traditional music.
For those who prefer something a bit trendier, head to the Galerias de Paris neighborhood. This area is packed with lively bars, like Plano B, a multi-level club that's known for its house music and fantastic atmosphere.
Lisbon
As for Lisbon, this is the place to party while on a city break! It's a lively city known throughout Europe for its buzzing nightlife. The Bairro Alto neighborhood is one of the busiest districts of Lisbon after dark. With over 100 bars and restaurants lining the narrow streets, it's easy to find a spot to enjoy the night.
Start the night with a cocktail at the famous Pavilhão Chinês, a bar that looks equal parts museum and old curiosity shop. Then move on to places like Club Noir, or Plateau for a night of dancing.
For those who prefer something a bit more laid back, head to Cais do Sodré. This area is home to plenty of bars and clubs, but it's also a great place to catch live music performances. Musicbox Lisboa is one of the best-known venues, with a great lineup of indie and alternative acts.
Accommodation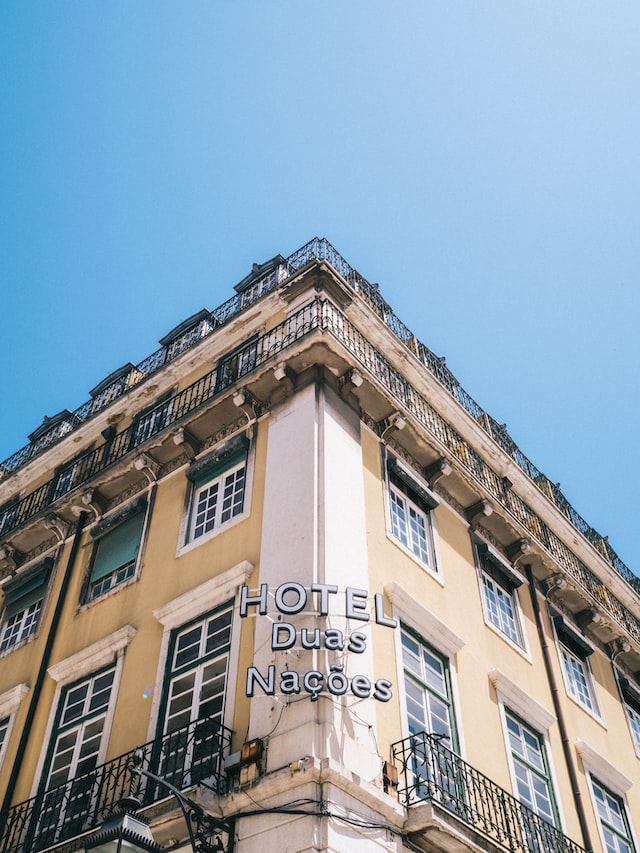 The surge in Portugal's popularity as a tourist destination has resulted in a boom in the hotel industry. So, the good news is, you won't have any trouble finding a great place to stay.
Both Porto and Lisbon have a plethora of options, from classic luxury hotels to trendy, modern establishments with all the comforts you could want.
I highly recommend checking out some of the smaller, charming establishments for a truly unique experience. In these boutique hotels, you'll be in the lap of luxury without feeling stuffy or pretentious.
Where to stay in Lisbon
When it comes to hotels in Lisbon, My Story Hotel Tejo is an excellent budget-friendly pick. Set right in the heart of Baixa, the hotel is a creative revamp of a historic building. It offers convenient access to downtown, cozy and beautifully decorated rooms, and all the modern amenities you need for a comfortable stay.
For a true taste of luxury, Memmo Príncipe Real is the place to be. This five-star luxury boutique hotel sits in Lisbon's trendiest neighborhood. You'll be a stone's throw away from buzzing restaurants, concept stores, and cool bars. Rooms are small but impeccably designed – plus, you get complimentary DIY Port and Tonic cocktails in your room. Yes, please!
Where to stay in Porto
As for Porto, Belomont52 Guest House is the perfect spot for budget-conscious travelers. The hotel lies in a picturesque waterside location that allows you to soak up the best of Porto. Guest rooms are spacious and comfortable with stunning views and beautiful features.
For those seeking the ultimate in opulence, The Yeatman is a true gem. As a member of the prestigious Relais & Châteaux collection of hotels, you can expect nothing less than an ultimate luxury experience here.
Transportation
Are you ready for a city break with a bit of an incline? Don't let the hills of Porto and Lisbon scare you. These two hilly cities are well-equipped with transport options to make your travels as smooth as possible.
Both Porto and Lisbon have international airports that offer connections to the rest of Europe. However, if you're flying from the United States, your plane will most likely land in Lisbon. Thankfully, it's easy to get from Lisbon to Porto by train or bus.
Plus, both cities have metro connections to their airports, so you can easily hop on public transportation as soon as you land.
Speaking of public transport, Lisbon and Porto have amazing underground metro systems. If you prefer taxis, Uber is available in both cities and is a cheap and convenient way to get around.
Getting around in Lisbon
When exploring Lisbon, bring a comfortable pair of shoes because the city is larger and harder to explore solely on foot. It's known as The City of the Seven Hills, after all.
When you get tired of walking, then you'll definitely want to ride the 28 tram line. These historic trams date back to the 1930s and are popular for day trips to the city. A single ticket costs $3.20, but you can purchase a 24-hour public transport ticket for $6.80, which includes access to the metro, trams, and bus services.
Tram 28 takes you through the picturesque neighborhoods of Martim Moniz, Graca, Portas de Sol, Lisbon Cathedral, and more.
Getting around in Porto
Porto is an extremely walkable city, with all the main tourist attractions situated in the same area. But if you're not keen on walking, you can hop on the metro, tram, or cable car to explore the city's charming streets. The metro runs until the early hours, so you can go from the center to the suburbs on a day trip with ease.
Tip I urge you to consider getting a Lisbon or Porto Card if they're visiting Lisbon or Porto for a week. This card gives you access to public transport.
Shopping
Last but not least: shopping. Something you simply can't avoid while in either one of these beautiful cities. Both Lisbon and Porto offer a great shopping scene, each with its own unique style. While in Lisbon you can indulge in the latest high-fashion trends, and Porto also offers a diverse range of outlets.
Shopping in Lisbon
Given that Lisbon is a large, cosmopolitan city, it's not surprising that it's home to a wide range of lively markets, eclectic stores, and vibrant shopping precincts that cater to every shopper's needs.
Some of the most popular markets in Lisbon include the famous Feira da Ladra flea market, where you can find everything from vintage clothes to old records.
For more upscale shopping, head to Avenida da Liberdade, the swankiest shopping street in Lisbon. The boulevard is lined with high-end shops and designer boutiques, as well as many fine restaurants and bars.
Lisbon is also home to an artisan and creative scene, with various independent shops selling bespoke items and trinkets. The perfect place to shop for local items is in the Baixa district.
Shopping in Porto
Moving on to Porto, you'll find a city that's equally exciting for shopping enthusiasts. The city has a lot to offer, including high-end brands, vintage and sustainable stores, and local artisan boutiques.
I highly recommend browsing Porto's markets, as it's known for its huge open market culture. The Mercado do Bolhão is one of the most famous markets in the city, where you'll find fresh produce and local treats. Vintage lovers will be in heaven at the Porto Belo Market or Rua de Cedofeita.
If you're looking for high-end fashion, head to Porto's main shopping street, Rua Santa Catarina. Here, you'll find some of the best shopping areas and culinary scenes in the whole city.
What people say on Reddit
Lisbon has more to see and do, with multiple neighbourhoods to explore on different days, and a plethora of daytrips in the surrounding areas. Sintra is highly recommended as a daytrip. Belem is a good half-day. Better nightlife in Lisbon, too.

Porto is beautiful and charming and is absolutely where to visit if your priority is port wine. There's likely better hiking in the areas near Porto, too, though I don't have any personal recommendations so I'll leave that question to others in this subreddit to answer.

segacs2
Have lived in Porto. Access to nature for hiking from the city is inconvenient without a car. Yes, you can take the train east along the Douro River for a few hours but once you arrive you have to get transport to trailheads etc. A long day if you're leaving porto In the AM to go out there and then back to Porto at night.

Lisbon is more convenient

cordyce
I loved Lisbon and I loved Porto. I would say however that it was easier to meet and chat up locals in Porto than Lisbon. Special shoutout to Espaço 77 I somehow would end up there every night (which ended up with us playing guitar with locals since you like live music haha)

louislitt44
You will not go wrong either way. As most people said, Lisbon with a planned day trip to Sintra. Before visiting portugal, I had no expectations because I had never really considered traveling to the country. In portugal I visited Lisbon, Porto, Sintra, Belém and a few more smaller towns. I absolutely fell in love with the country. It's so magical; the people are amazing, the food is amazing, the views are amazing. I know all of that sounds like a cliche, but I guarantee you will be blown away by your trip and will be looking to go back again soon. Good luck on your trip and have fun!

sault9
Porto or Lisbon FAQs
Which one is cheaper, Lisbon or Porto?
Porto tends to be slightly cheaper than Lisbon, especially when it comes to accommodation and dining. However, the cost of traveling to either city depends on factors like the time of year, the area you're staying in, and the activities you're planning to do. That being said, the price difference between Lisbon and Porto is not significant. They're both generally considered to be affordable destinations for travelers, especially when compared to other major European cities.
Which city to choose for the first visit, Lisbon or Porto?
If it's your first time visiting Portugal, both Lisbon and Porto promise a great travel experience. But, it ultimately depends on your preferences. If you enjoy a bustling atmosphere, lively nightlife, and attractions galore, then Lisbon should be your first pick. On the other hand, if you prefer a more laid-back vibe with a buzzing food and wine scene and a more traditional experience, Porto may be the city for you.
Where can you try the best port wine in Porto?
If you're visiting Porto, it's essential to indulge in a port wine-tasting experience. There's no shortage of opportunities to taste it in the city, but for the authentic experience, I recommend visiting one of the original wine cellars in Vila Nova de Gaia or Douro Valley.
Final Thoughts: Porto vs Lisbon – Which City is Best?
Choosing between Porto or Lisbon for a city break is like trying to choose between two delicious desserts. Both major cities promise travelers an unforgettable experience, from the beautiful architecture and attractions to the mouth-watering cuisine.
When it comes down to it, the main difference between Porto and Lisbon is their vibes.
If you're in the mood for a smaller, more intimate city vibe with a focus on food, wine, and relaxation, choose Porto. With its picturesque streets, stunning architecture, and laid-back vibe, it's like Paris and Italy rolled into one – minus the price tag, of course.
On the other hand, if you're looking for a city break with a cosmopolitan vibe and plenty of things to see and do, choose Lisbon.