Cost of living in Buenos Aires, Argentina in 2023
Olga Sukhorukova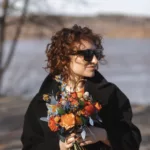 Written by Olga Sukhorukova
I live in Buenos Aires and write about Argentina and other places I like. For me, traveling is a great possibility not only for discovering new destinations but also for learning about myself (that is usually hidden behind everyday life). In other words, you discover new landscapes of your soul when traveling! Follow me on Facebook or Instagram. ... show more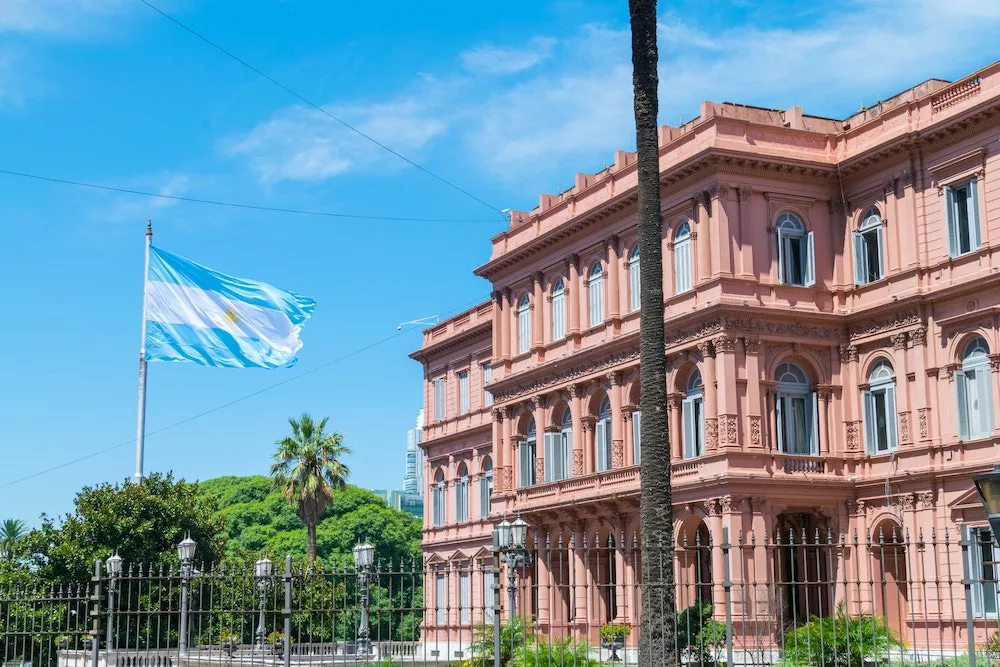 How can Buenos Aires be defined? The Paris of Latin America, the city of passionate tango, delicious wine, and asado (barbeque). The city of freedom, along with the constant strikes and rallies as part of defending this very freedom.
And insane inflation, when prices in restaurants are often written in pencil since they change so quickly that it makes no sense to print the "price" column in the menu. Or it is printed and then, from time to time, a new price is written on the aid plaster above the old one.
There is one more peculiarity about Buenos Aires (as well as the rest of Argentina) – its mysterious "double" exchange rate of the US dollar. This exchange rate can be one thing at the bank and quite another on the streets – about twice as high.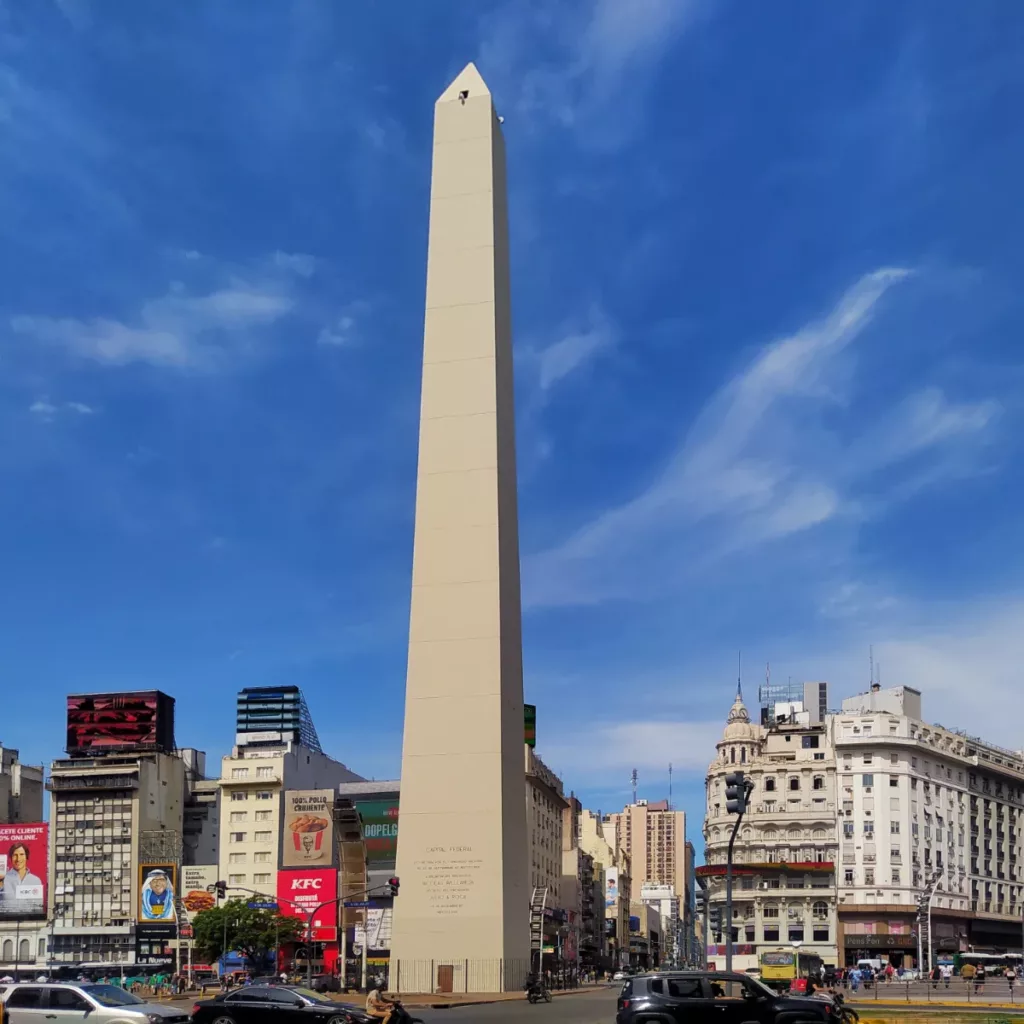 Moreover, different denominations of the dollar have their own cost. The one-hundred-dollar bill is the most expensive (that means that you will get more pesos for one hundred-dollar note than for two fifty-dollar notes).
Moreover, even different denominations of the Argentinian peso have their own cost (hundred-peso notes are the most expensive). Therefore, if you arrive in Argentina with dollars in cash and exchange them for pesos in the right place, you can feel like a rich person – everything becomes twice as affordable.
Read also: What You Should Know about Currency in Argentina
What people say on Reddit
It obviously heavily depends on you and what quality of living you want.

You can rent a fancy flat in puerto madero for > 1000 USD a month. Or you could live in a small flat in microcentro for about 200 USD a month (or less). Or you could live well out of town and get somewhere even cheaper. Or you can rent a room in a shared building for ~100 USD a month.

With 500 USD a month you can comfortably live here. With 1000 USD a month you can live very well here. With 300 USD a month you can get by but you won't be living in luxury or have much spare cash.

captain_wiggles_
I'd say any number you read here is as of TODAY. The economy in this country changes everyday literally. If you are going to have income in U$D then it would be cheaper. If you are going to live with pesos, then add a 6% of the monthly cost for inflation.

LuxieDaemon
Adding to this that Mercadolibre is a platform to buy almost anything from Groceries to Cars, and that you can also sell used products.

It has a Seller Rep system, so pay attention to that when buying. Also scroll for a bit and pay attention to the prices because sometimes, the same item can have different prices across the platform, even for the same seller.

LumosLupin
I'm currently living on my own with 60k (pesos) per month. I live in a shithole with a cheap ass rent, alone, and I get lunch at work. I guess 60k would be the lowest standard to live decently in a working class neighborhood without unnecessary expenses.

ooc_username
However, the wallet must be carefully monitored since petty theft is an integral part of the city, just like the Obelisk, the Tortoni cafe, and the Recoleta cemetery.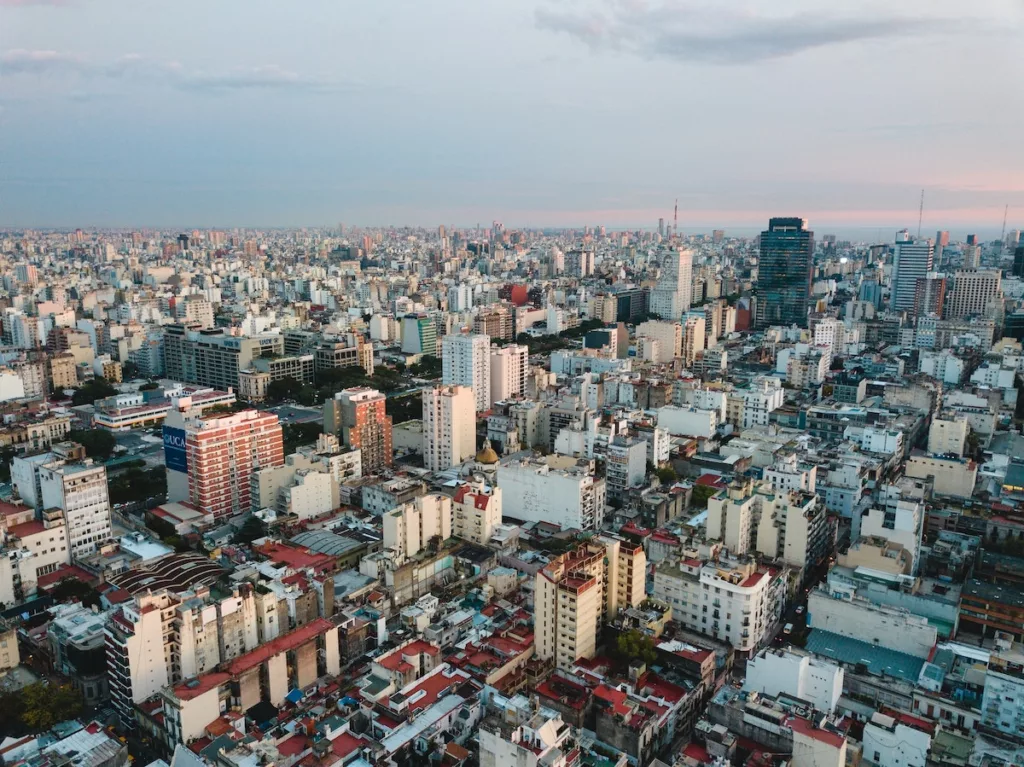 Buenos Aires, of course, is worth the trip, no matter where you are coming from. Moreover, some fall in love with this proud and open city so much that they stay here to live (as I did).
And they go to protest marches, drink local wine, and curse inflation, no longer as tourists but as naturally as they breathe the air of this beautiful city.
How much does it cost to travel to Buenos Aires as a tourist? And in general, how expensive is life in the capital of Argentina? I will familiarize you with the basics.
Accommodations in Buenos Aires
Read also: Best Places to Stay in Buenos Aires
Average prices for hotels, hostels, and Airbnb rentals
The first thing any traveler thinks about (except perhaps the most desperate) is where to spend the night. Buenos Aires has all the usual types of accommodation for tourists – hostels, hotels, and rented apartments.
For short-term rentals, Booking.com and Airbnb are very popular options.
For long-term rentals (if you suddenly decide to stay for a few months), there are many agencies ready to offer their services in finding accommodation for a long time or local websites for self-renting apartments and houses (such as zonaprop.com.ar).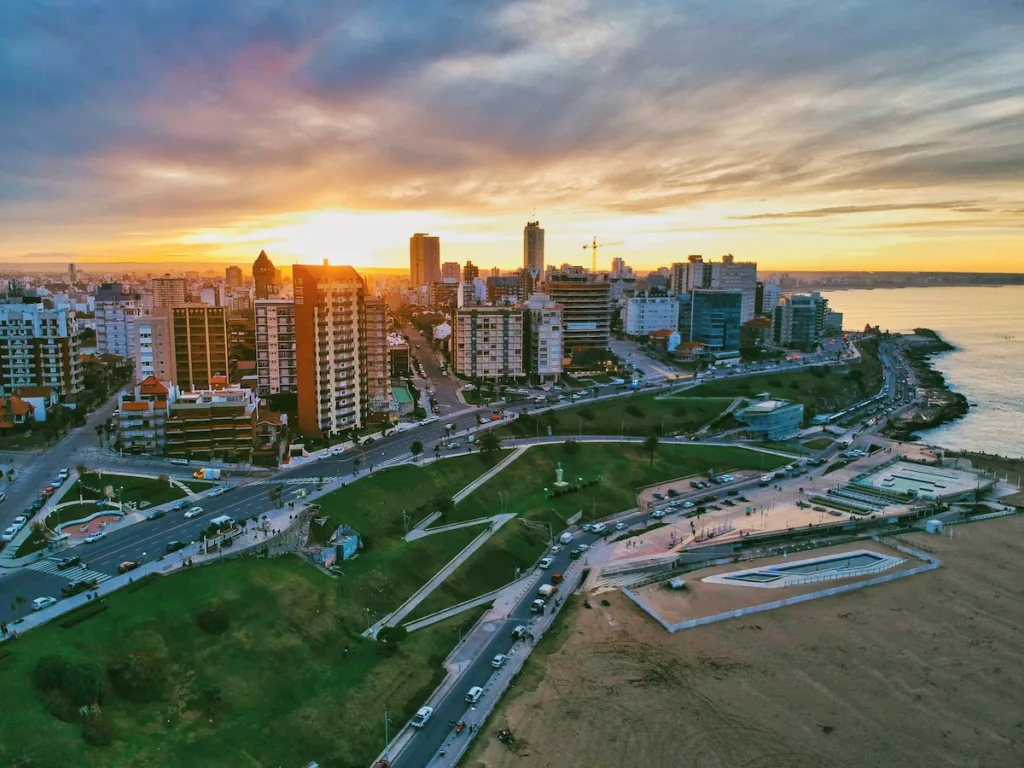 Remember that there is a peak season from December to March in Buenos Aires when housing prices soar. The number of available rooms in hotels and apartments for rent is sharply reduced – this is "summer" in the southern hemisphere, and most of the vacations and school holidays take place during this time.
Argentines often vacation inside the country, and many go to the capital, so the tourist flow during "summer" consists not only of foreigners but also of Argentine citizens.
January is a particularly hot season in every sense here when many Argentines go on vacation for the whole month after Christmas and New Year.
Hotel prices in the off-season may vary markedly. I will guide you on summer prices, and if your trip is planned at another time of the year, the price reduction will be a pleasant bonus.
Hostels are the cheapest option. The cost per night is from $15 to $50. For example, this nice hostel for $17 is close to the Obelisk.
Hotels. Like in any capital, there is a wide variety of hotels in Buenos Aires, from relatively budget ones, at a price slightly higher than a hostel (for example, this hotel for $36) to expensive five-star ones, like the $9,300 Presidential Suite in this mansion.
Apartments on Airbnb.com, options from $15 to $250 per night. Small apartments with a kitchen and everything you need in a good area will cost about $50. Like this apartment in Palermo near the United States Embassy.
There is another essential feature of Buenos Aires that I recommend considering when choosing accommodation. That is the safety of the area where this accommodation is located. Usually, tourists settle in San Telmo, Palermo, Recoleta, Belgrano, Montserrat, Puerto Madero, Caballito, and Villa Crespo.
There are many relatively safe areas and a few not so safe, but if you are coming here for the first time, I advise you to stay in these central tourist areas.
And here are some things that you need to know for long-term rental:
There are two types of renting in Argentina:

Short-term renting for the tourists (the apartments with furniture, towels, plates, and everything you need; the official maximum period is 3 months) and
Long-term rent (the contract is usually signed for 2-3 years, and the apartments are without furniture). You can apply only for short-term rentals if you are a tourist. But as soon as you get a local residence permit (for example, a digital nomad visa), you can apply for permanent renting, which will cost two times less!

At the beginning of 2023, the price for a one-bedroom apartment in a safe area (temporary renting) starts from $500; for $800-$1,000, you can find a 2-rooms apartment with security service, swimming pool, and fitness space in the shared area of the building;
You should use the help of real estate agencies. Such service usually costs one month's rent, but you will be free from going into the labyrinth of Argentinian legal inconveniences.
Comparison to other popular destinations in South America
Compared to other Latin American countries, hotels in Buenos Aires are more expensive, but there is one life hack.
Suppose you do not pay for the hotel in advance with a card but pay on the spot in pesos, having previously exchanged dollars in exchangers at a reasonable rate (not in banks). In that case, the cost of the hotel will be twice as affordable for you. This is a kind of Argentine mathematics at work.
Transportation
Cost of public transportation (subway, buses, etc.)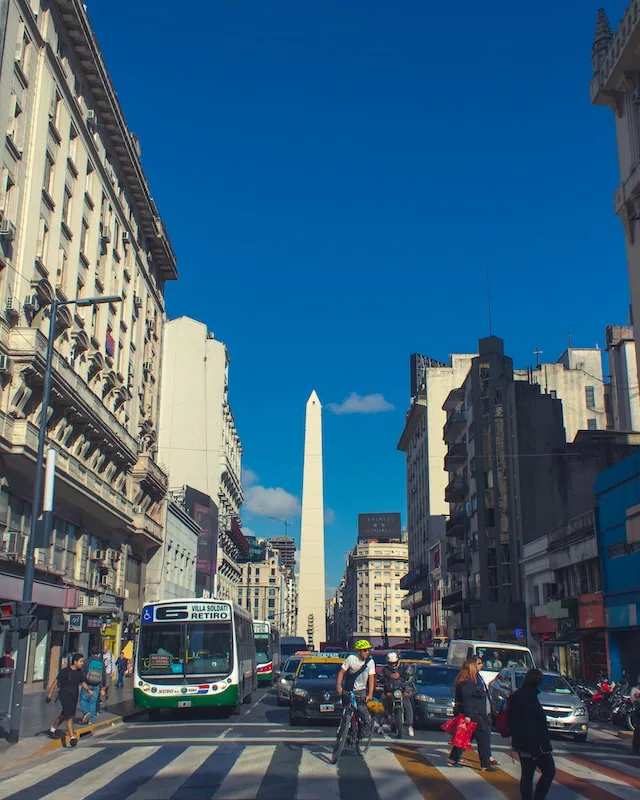 The prices for public transportation in Buenos Aires is what certainly pleases all tourists! Although the government has increased the fare by 40% since the beginning of 2023, the cost of public transport in Argentina remains one of the lowest in the world. One trip (at the minimum fare, up to 3 kilometers (1.86 miles) will cost between 10 and 20 cents, depending on the exchange rate.
For using the bus or subway (Subterráneos de Buenos Aires, or Subte), you will need to get a rechargeable SUBE travel card. SUBE cards are available at subway stations, Tourist Assistance Centers and many "kioskos" (corner shops) throughout the city.
Cards can be charged with credit at all subway stations, national lottery outlets, and at some kioskos with automated terminals. There are many discount systems, the price usually goes down after a certain number of trips.
The most popular mode of transportation here is the bus. The metro is a little less popular, it does not cover the whole city, so buses are often more convenient. Once again, keep a close eye on your belongings when using public transportation.
Average price of a taxi ride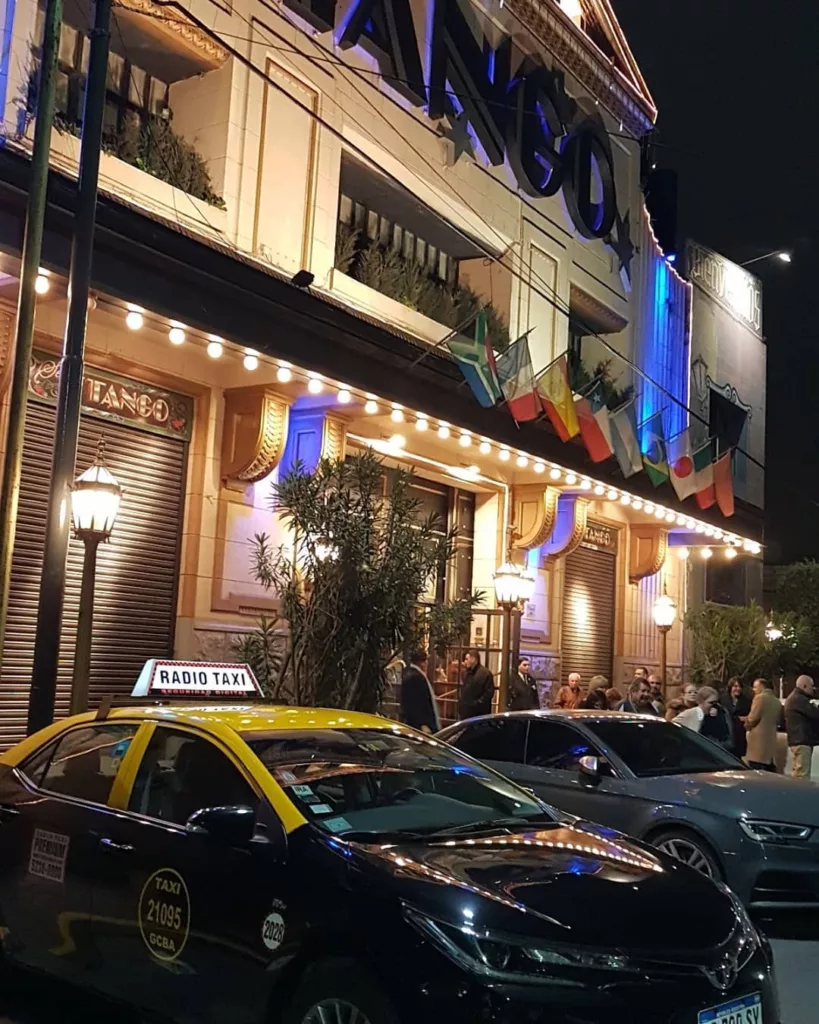 Taxis are also very popular, both among tourists and locals. You can call a taxi through Uber, Cabify, DiDi or the most popular application – Taxi Premium. You can also find a taxi the old-fashioned way, which works very well in Buenos Aires – hailing them down right on the street.
The official taxi is easy to recognize among others, as they always have a black and yellow coloring. There are a lot of such black and yellow cars driving around the city, and if you see a flashing "Libre" sign on the windshield, then the taxi driver will be happy to help you.
All taxi drivers are required to turn on the meter as soon as your trip begins, keep an eye on it. On average, a twenty-minute trip will cost you $4-$8, depending on the route. By the way, taxi drivers usually do not expect tips.
Cost of renting a car or scooter
Compared to public transportation and taxis, renting a car in Buenos Aires is not so popular at all, if only due to the traffic on the roads, which can be a little crazy, especially during rush hour. The cost of renting a car starts from $50 per day. A scooter will cost around $20.
Of course, a car is freedom of movement, nevertheless, I do not recommend renting a car if you are not planning a car trip to Argentina. For trips around the city, taxis will be more convenient and will cost much cheaper.
Read also: The Ultimate Guide to Driving in Argentina and 51 Interesting Facts about Argentina
Food and Dining
Average cost of a meal at a restaurant
Going out for dinner is popular with both tourists and locals. On average, dinner at an inexpensive restaurant will cost $6-$12, depending on the exchange rate. At the same time, for this amount you can order an excellent beef steak with a side dish.
Meat in Argentina is delicious, fresh, and plentiful. Of course, there are many places with fine cuisine, focused not only on a hungry, but also a fastidious visitor. At a high-level restaurant, dinner will cost $30-$40, or more if you prefer expensive alcoholic beverages.
Read also: Where to eat in Buenos Aires and Argentine Food: Best Traditional Dishes
Cost of groceries and local markets
The most popular places to buy food are large supermarket chains such as Coto, Carrefour, Jumbo, Supermercado Dia. These shops are all over the city. You can also buy fruits and vegetables in the small street shops, which are more like stalls. The cost of food in Argentina is very pleasant. For example, yogurt with sweetener costs about $0.70, a package of spaghetti is $1, and a kg of cheese is $5. Fruits and vegetables are very cheap; for example, a kg of oranges for juice costs only $0.50, tomatoes are $0.80 per kilogram.
Suppose you want to live in Buenos Aires and like to cook at home. In that case, your monthly grocery budget will be around $150 for one person, including delicious cheeses, fresh meat, fruit, etc. Food prices are low here, especially if you have an income outside the borders of Argentina.
Popular local dishes and where to find them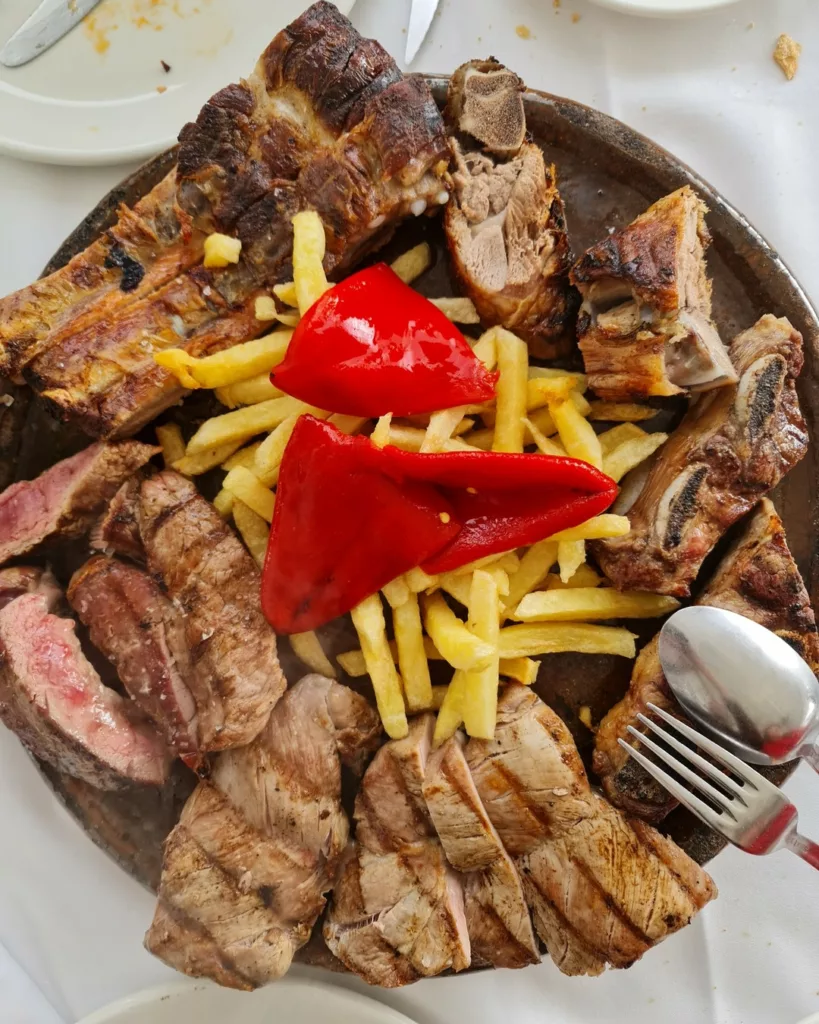 If I managed to get you interested in the famous Argentine steak, then you need to visit a Parrilla, which translates to "steakhouse"! There are a lot of them throughout the city, with quite a variety that will fit people of all walks of life. Ordering a portion of "asado" (barbecue) is a must; side dishes are usually meant to be shared communally, but this also depends on the restaurant.
What else is a must-try in Buenos Aires? I recommend the small pies "Empanadas" filled with all sorts of flavors. They are very cheap, sold on every corner, and locals often buy dozens of them for all kinds of parties or just for a snack. Very tasty!
Also, do not forget that more than 60 percent of the population has Italian blood, that means that pizza in Buenos Aires is something extraordinary! There are a lot of pizzerias with delivery, if you do not want to leave the hotel for some reason.
And one sweet recommendation from me, also with Italian roots, is the local ice cream helado. Especially in the summer, and especially with the taste of dulce de leche! Making ice cream in Argentina has its own traditions, you can find more than 50 different flavors. There are many ice cream parlors (heladerías) around the city, which open in large numbers in the summer. Do not pass up this treat!
Entertainment and Activities
Cost of admission to popular attractions (museums, parks, etc.)
In Buenos Aires, there are a lot of options to spend your leisure time in an interesting way.
The most popular attractions are completely free, so entertainment is not something you have to spend money on. Well, unless you want to go to a concert at the Colón Theater (Teatro Colón), where a ticket to the parterre starts at $60. Concerts are rare, so it is possible that you will not be able to spend such an amount, even if you wanted to.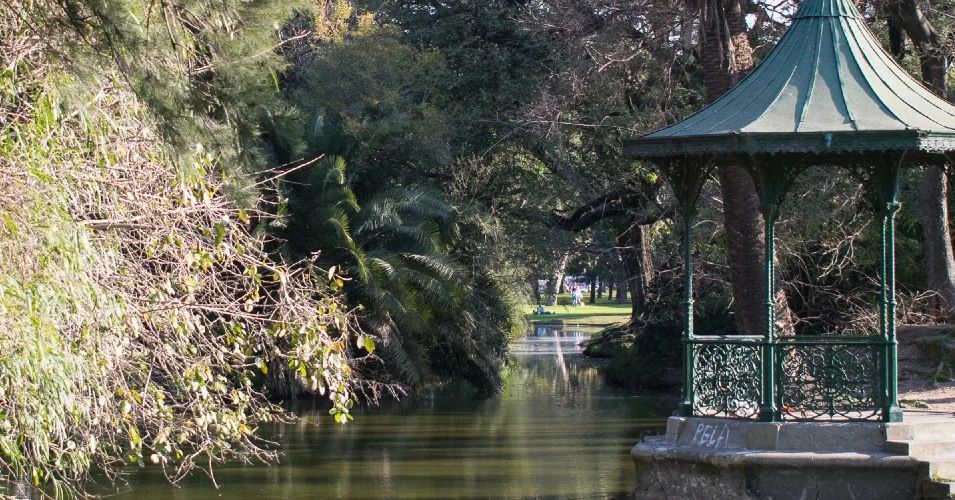 There are a lot of things to see in Buenos Aires. I will list the most popular places, a must-see for every tourist.
Museums. There are so many of them here that it will take a long time to visit them all. Museums offer exhibitions of international and Latin American art, history, and culture… You can find Picasso, Goya, Rembrandt, Frida Kahlo, Salvador Dalí, Matisse…impressive, right? Admission to many museums is free. In all others, the entrance fee does not exceed $2 (usually these are private museums).
Parks. Extraordinary parks are where parrots and hummingbirds live! Reserva Ecologica, Los Bosques De Palermo, El Jardin Japonés, Eco-Park… They are all beautiful! Here is where you can take a break from the noisy megalopolis and enjoy nature. The parks provide an opportunity to play sports or meditate on the grass, or have a picnic. Admission is mostly free or for a very conditional fee (such as at the Japanese garden).
La Boca. La Boca used to be the first port of Buenos Aires. Now it is a kind of open-air museum, with extravagant explosions of kitsch. The houses amaze with the variety of colors of their facades, and street dancers dance tango in small squares. Do not forget to keep an eye on your things, otherwise this entertainment will turn from free and exciting into costly and depressing.
San Telmo flea market. It is an antique market opened every Sunday between 10 a.m. and 5 p.m. Many people go to see not so much the market itself, but tango demonstration dancers of all ages and skill levels. This entertainment is also free.
Nightlife options and their cost
The nighttime scene is king in this city; Argentines know how to party! Nightclubs usually open at midnight and the party usually lasts until well after sunrise with electronic, jazz, pop, and Latino music. The cost of one cocktail in a club will be about $5. It is difficult to predict the total cost, but if you hang out all night, have time to get hungry a couple of times and drink a certain amount of cocktails, then you can easily leave behind $50 or even $100.
There are also many offers for night walks around the city with a guided tour. It usually lasts about three hours and includes a late dinner. The cost depends on the program, from $60 to $250.
Outdoor activities and their cost
There is wonderful news for cycling enthusiasts! There is a free bicycle rental network in Buenos Aires. You just need to register on the project website or download the BA Ecobici app. A map of parking lots and the number of available bicycles can be found here.
If you want more extraordinary leisure, then you can take a couple of polo lessons from the masters. As you may know, many famous polo clubs are located in Argentina. The cost is about $150-$250, depending on the duration.
And if you want to leave Buenos Aires for a day and see the suburbs, then I recommend you go to Tigre; take a boat and explore the delta region formed by the Parana and Uruguay rivers. One day trip from Buenos Aires in a small group costs $60-$150. There are a lot of options, all different in price and services offered.
Shopping
Average cost of clothing and souvenirs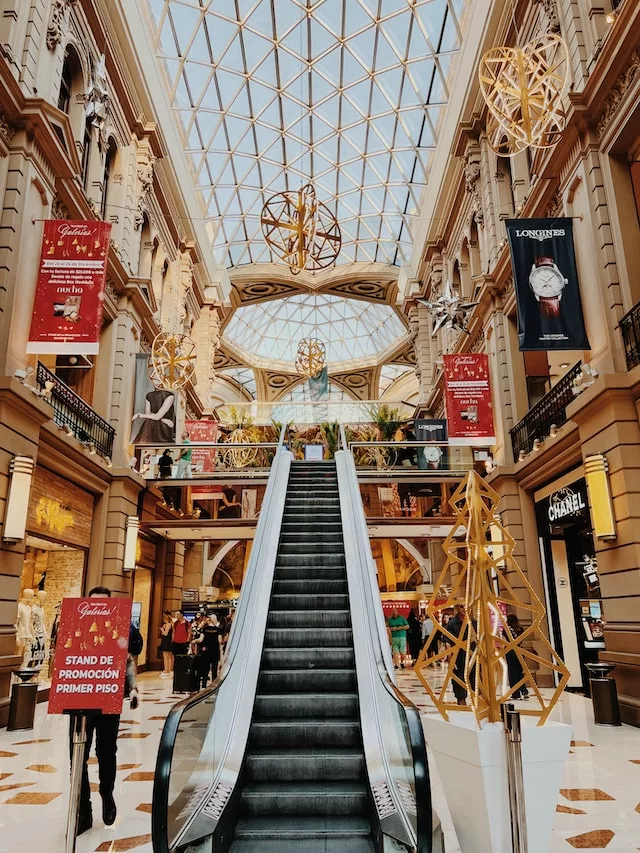 The world's best brands are highly priced here due to import taxes, but local brands are a unique experience all on their own. You can find clothing here for any budget, and if you do not take into account super cheap markets, which are not very safe, then you can count on prices from $5 per shirt. Prices are higher in shops at Plaza Armenia and Plaza Serrano, but those are the best places to shop in Buenos Aires.
If you do visit, then you will definitely not leave without a suitcase full of souvenirs! Argentina is known for its quality leather shops, as well as many special souvenirs, for example, calabasas for mate, which are made here in a wide range of materials, like wood, glass, plastic, or ceramic with all kinds of designs. And of course, after Argentina won the FIFA World Cup, its symbols appeared on all possible goods, starting from a can of Coca-Cola, and ending with gold jewelry. I recommend leaving aside at least $30 to take a piece of Argentine flavor with you.
Popular local brands and designers
I will give you tips on a few local designers that I find very interesting.
For stylish sunglasses in a wooden frame (handmade!) you need to look here. They have a shop in Palermo Hollywood. The price is about $20, but it is worth it – they look so cool!
Argentine designer Mila Kartei's bright designs are reminiscent of Buenos Aires graffiti.
Facon in Palermo Soho is an amazing decoshop (it is actually not only a decoshop, but also a wine bar). It is impossible to leave it without buying anything, everything is great there.
Comparison to shopping in other South American destinations
I cannot call Buenos Aires the best destination for fashion, and there are also cheaper countries for shopping in South America. However, there is local magic here, something that catches the eye, and you want to take it with you. And if it is a souvenir from local craftsmen or a bright dress by Argentinian designers – do not forbid yourself from buying it. It is worth it!
Frequently Asked Questions
Is Buenos Aires expensive for Americans?
Not, not really. Especially with the current inflation rate, exceeding 100% for the first time in 30 years. Cost of everything is lower by 60-90% than in New York, including rent. As for the food, you can have 🍛 dinner for $8, 🥤 Coca-Cola for $1.5, 🍺 beer for (0.5l) $2.3, and ☕️ coffee for $0.4.
How much money do you need to live comfortably in Buenos Aires?
For a budget trip plan on spending $60 per day including hostel or cheap hotel, cafe and public transport. For a more luxurious trip plan on spending $200 per day (nice hotels, famous restaurants, exclusive events).
Should I pay with cash or a credit card?
Small businesses may not be able to charge a card, cash is always better.
Is it possible to pay with dollars, not the local currency?
Yes, sometimes you can pay with dollars (for example, in a hotel, taxi, or restaurant). However, they may not have change, and you should always check the exchange rate.
What if I stay in Buenos Aires for a longer time?
The minimum cost of living will be about $800 per month ($500 for rent, $150 for food, and $150 for other expenses like cell phone services, transport, and entertainment). For the more relaxed style of life, you will need about $1,500 per month (a nice apartment with a swimming pool, taxi, and eating out). But as soon as you get a resident card, many things will be cheaper, like rentals and food (due to discount cards that you will finally be able to get).
Conclusion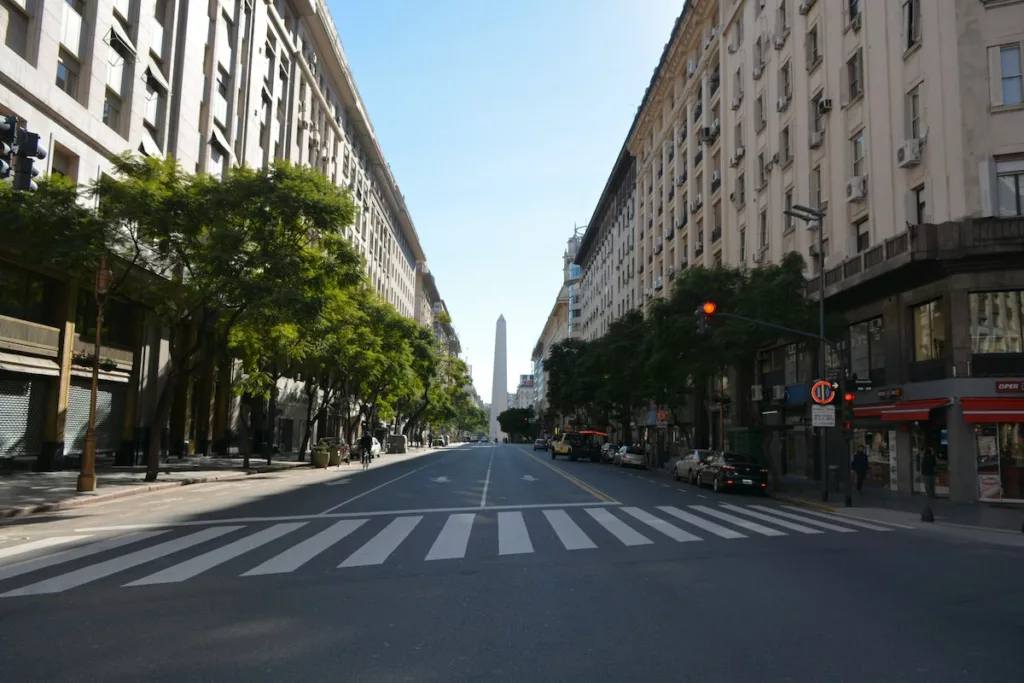 In general, for $60 a day, you can have a good time in Buenos Aires. Many entertainment venues are free – museums, street tangos, bicycles for rent, parks… Delicious meat is served not only in expensive restaurants for tourists, but also in budget-conscious Parrillas, where locals go.
Tips to remember
Exchange money in exchangers, it is twice as profitable and quite safe.
Be aware of your surroundings; streets and markets can have pickpockets.
Also keep in mind that you need to come with cash dollars, and it is better to arrive with 100 dollar notes, all other notes here are cheaper for some reason.
The local currency (peso) is often denoted with the same sign as the dollar – $.
For me, Buenos Aires was a discovery. On an intuitive level, some kind of eternal celebration of life, love of freedom, and love for ourselves is enjoyed here. Beautiful Buenos Aires is not about money, it is about feeling life with every fiber of your being.
This magic is in the air. It is in the movements of tango dancers, in the slogans of demonstrators fighting for their rights, in graffiti, juicy as an Argentine summer. And it will remain in your heart when you return home.