Top Tango Shows in Buenos Aires
Olga Sukhorukova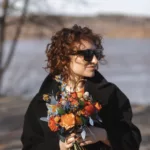 Written by Olga Sukhorukova
I live in Buenos Aires and write about Argentina and other places I like. For me, traveling is a great possibility not only for discovering new destinations but also for learning about myself (that is usually hidden behind everyday life). In other words, you discover new landscapes of your soul when traveling! Follow me on Facebook or Instagram. ... show more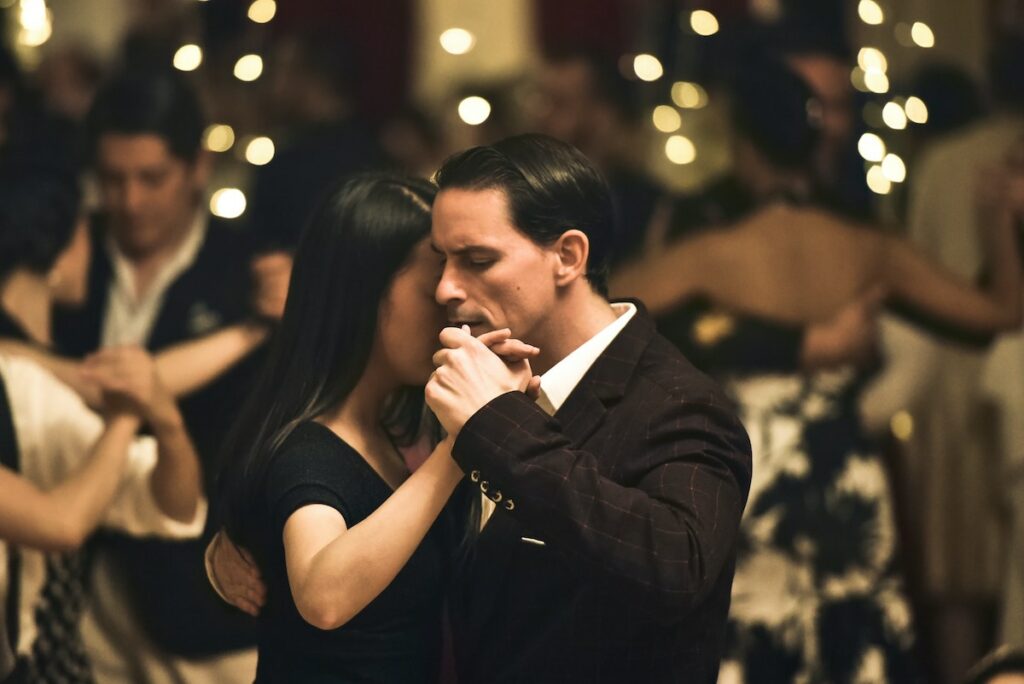 The Eiffel Tower in France, the Flamenco in Spain, and small talk in England – many countries have their own "branded signature" by which they are known worldwide. However, it often turns out that this "signature" becomes an outdated stereotype no longer relevant to reality.
The main association with Argentina is, of course, the tango! This dance, which originated in the brothels of the port city of Buenos Aires, is passionate and sensual; it seems that the dancers either love each other to death or hate each other to death. She wears a red dress, high heels, and fishnet tights; he dons a black suit and a hat with a narrow brim. Frenzied emotions, rapid movements, and rhythmic music with vivid, dramatic moments – this association mostly comes to mind when we think about Argentina and its primary "feature."
How accurate is this idea of Argentine tango? Or is this also a stereotype, covered in dust, with tango existing only in dance competitions for older ladies? And is it possible to see authentic tango in Buenos Aires?
I'll let you in on a secret right away: this stereotype about tango is too simplistic; in reality, everything is much more complex and fascinating. And, of course, there is tango in Buenos Aires; you just need to know where to go. And I can help you with that!
What people say on Reddit
If you want to see true tango (and not the washed tourist traps things) I would suggest you to get some info on the CAFF, also known as Club Atlético Fernández Fierro.

Tango has a bustling scene, my father actually has a band, he plays the guitar and composes. The biggest crossroad is the CAFF but the are hundreds of different places like milongas, where you can enjoy groups and orchestras.

If you want a more danceable approach you should look into local milongas.

Neosapiens3
The problem is most of us have never been to a tango show meant for travelers. Not sure how much of a help we will be. With that said, Cafe de los Angelitos, Viejo Almacen, Tango Porteno and Ventana are the names I hear the most.

ReyYanqui
It seems as if you're looking for a big tango show with lots of dancing. If so, there are plenty of options. Either El Viejo Almacén or Rojo or plenty of others should scratch that itch.

If you'd like to see dancing without a show attached to it, you could visit a milonga. El Beso, La Catedral or Canning would probably work for you.

If you prefer singing (as I do), there are plenty of options too. I've had great times at Esquina Osvaldo Pugliese.

Finally, I would highly recommend Club Atlético Fernández Fierro who often play shows on Wednesday nights even if it's become super touristy. CAFF is hipster tango in the best possible sense.

drankhisbeer4nothing
Rojo tango at the Faena Hotel is an amazing and rather private show. It sure is pricey but if you can afford it I truly recommend it.

dolobu
Best Places to Watch Tango in Buenos Aires
In the capital of Argentina, there are many different places connected with tango in one way or another. There are tango shows where you can have dinner and watch professional dancers, milongas where you can dance the tango yourself (as long as you know how), and tango schools where you can take dance lessons.
There are dozens of tango shows in Buenos Aires, but they all tend to be similar. You can attend just the show or opt for the show + dinner, which will cost about $30 more on average than just the show.
In my opinion, the food is better in restaurants, so you could go to a restaurant first and then to the show.
However, if you don't want to plan a route and move from one place to another, you can choose the dinner + show option; just don't expect too much from the food, so you won't be disappointed later. In the end, the main meal is the tango show!
1. La Ventana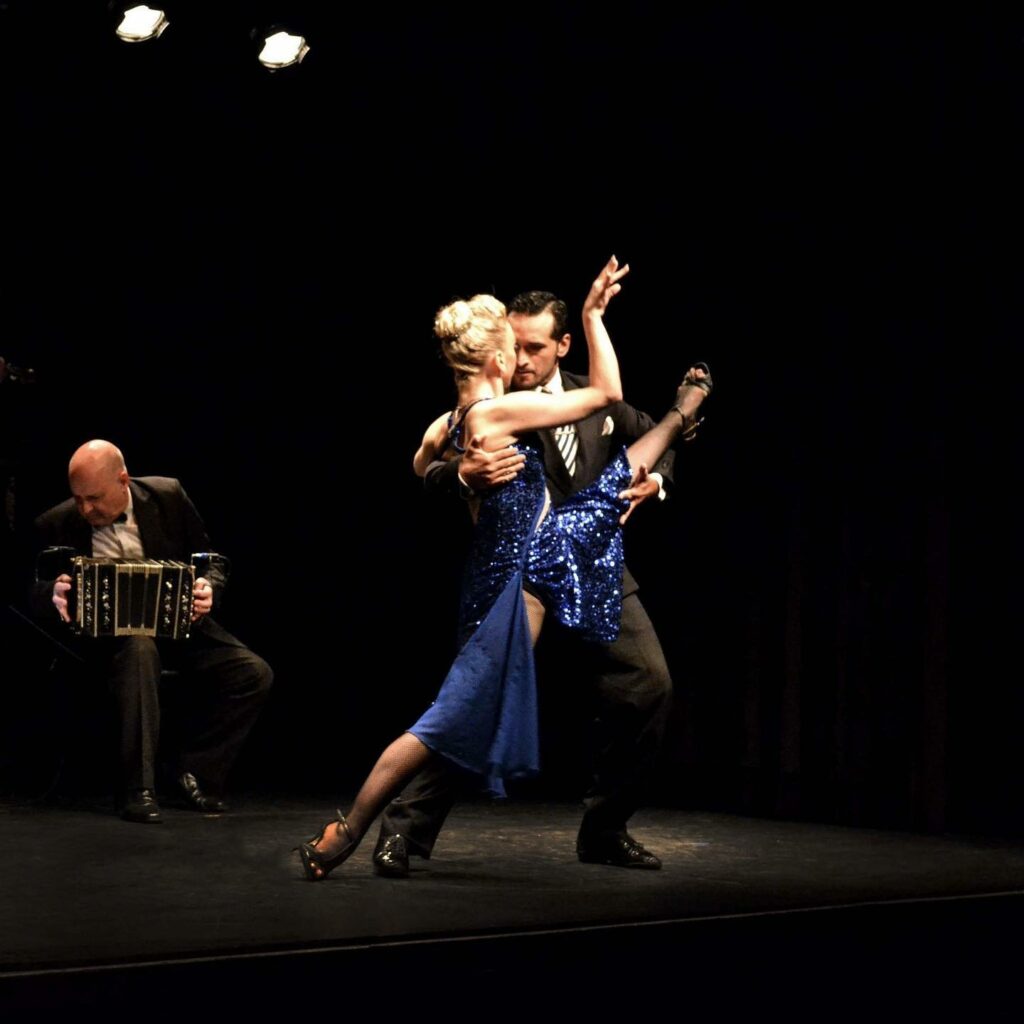 It is one of the city's most touristy and famous tango shows that takes place in the San Telmo area. Dinner begins at 8 pm, and the main event starts at 10 pm. Dancers, singers, musicians – during the nearly three-hour show, you will see around thirty artists.
The show is very large-scale and truly impressive. Dinner & show for one person will cost around $100. Reservations must be made in advance.
Balcarce 425, C1064AAI CABA, Argentina
2. Rojo Tango Show
Rojo means "red" in Spanish, and the entire hall is bathed in red light. The dancers are an arm's length from the tables, creating a very intimate atmosphere. This is a great place to experience cabaret-style tango. It is quite expensive, starting at $150 per person, but worth it!
Martha Salotti 445, Buenos Aires, Argentina
3. Michelangelo
The show takes place in a beautiful building with a fabulous design, which is worth seeing. The cuisine is simply delicious; I recommend not missing dinner! Also, welcoming staff, skillful performers, cozy atmosphere, and a diverse show featuring tango and folklore pieces. Dinner and the show cost around $130 per person.
Balcarce 433, C1064 CABA, Argentina
4. El Viejo Almacen
This is a more intimate show, but the dancers' and musicians' performances are incredible! The price for dinner and the show is $130 per person.
Av. Independencia 299, C1099AAC CABA, Argentina
5. Esquina Homero Manzi
This show features the music of Homero Manzi, the composer of many famous tangos. Here, you can experience the old-fashioned Buenos Aires atmosphere. This show is cheaper than the others, with dinner and show for around $70 per person.
Av. San Juan 3601, C1233 CABA, Argentina
6. Tango Porteño
This is one of the most famous shows in Buenos Aires, featuring many artists and a large stage. The cuisine is also amazing! The cost is $105 per person for dinner and the show.
Cerrito 570, C1010 CABA, Argentina
7. Teatro Astor Piazzolla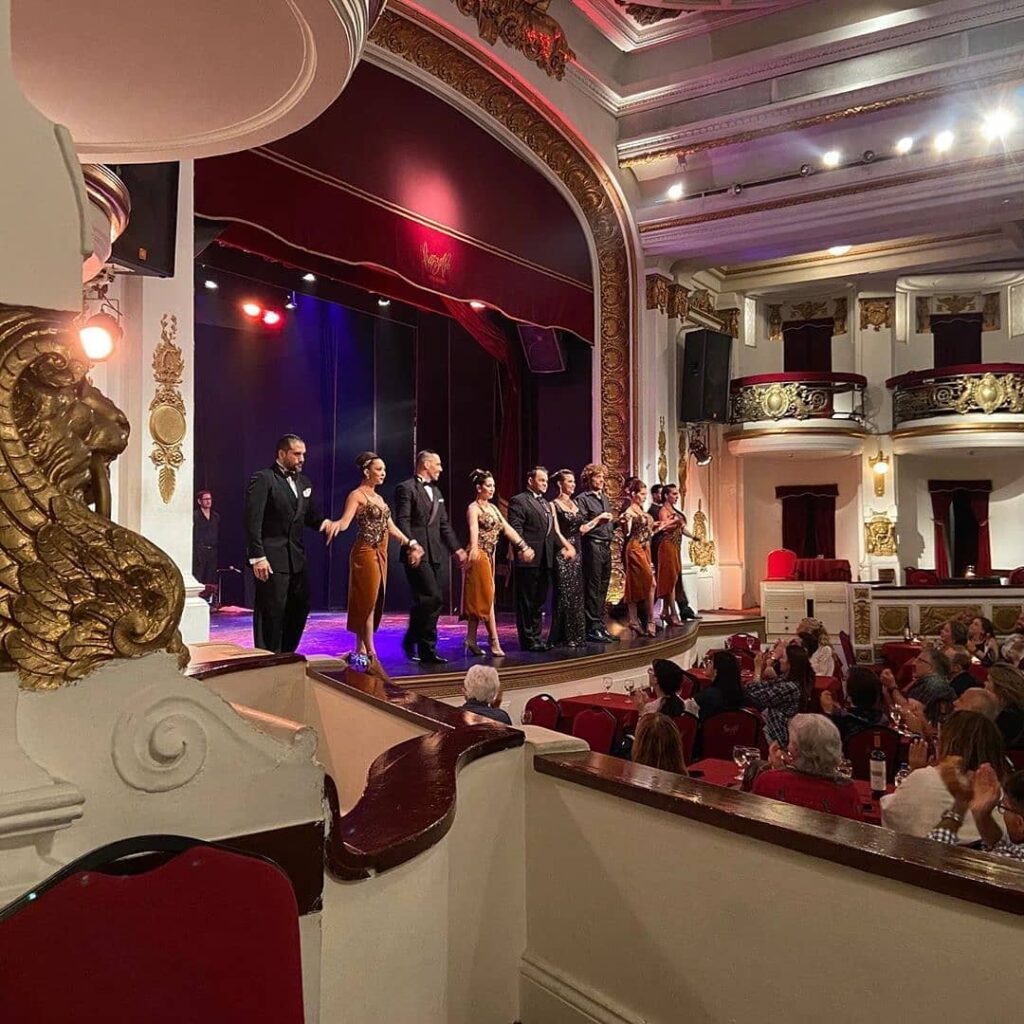 Here, you can listen to the music of Astor Piazzolla, the most famous Argentine tango composer and bandoneon virtuoso (listen to his beautiful Oblivion, Libertango, or Las Cuatro Estaciones Porteñas). The show is quite short, about 40 minutes long. The cost is around $120 for dinner and the show per person.
Florida 165, C1005 CABA, Argentina
8. El Querandi
At this show, you will see different types of tango, talented dancers, musicians, and singers. The price for dinner + show is about $100.
Perú 322, C1067AAH CABA, Argentina
9. Cafe De Los Angelitos
This venue is a traditional coffee house, but by night, it transforms into a theater with one of the best tango shows in Buenos Aires. It is said to have been one of the favorite places of the famous singer Carlos Gardel. Anything is possible.
Dinner + show is about $100 per person.
Avenida Rivadavia 2100, 1033 Buenos Aires, Argentina
10. Señor Tango
This is a massive show, featuring a horse on stage and dancers who resemble circus gymnasts (and their performances match). The atmosphere is captivating! The cost for dinner + show starts at $80.
Vieytes 1655, C1276 CABA, Argentina
11. Madero Tango
This is a beautiful show! You can take dance lessons immediately after it. The price for dinner + show starts at $100 per person.
Avenida Alicia Moreau de Justo, Av. Brasil 2150 y, C1107AFP Buenos Aires, Argentina
12. Café Tortoni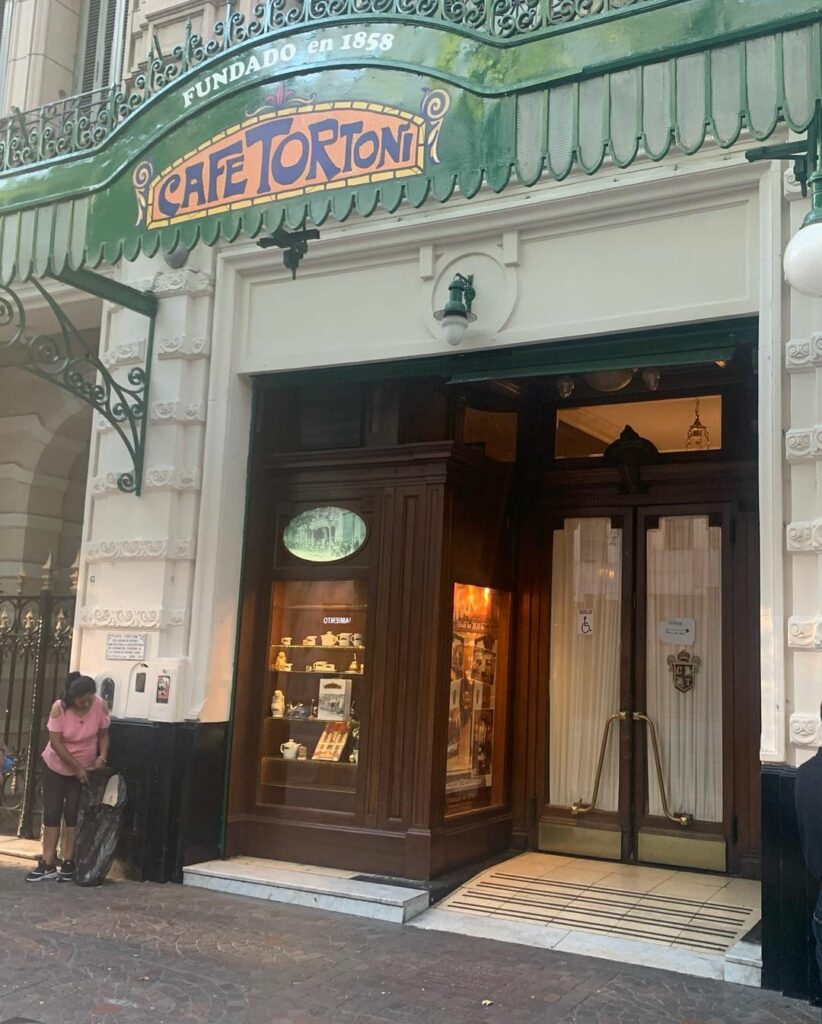 This is a very famous place in Buenos Aires, an old French-style cafe that opened in 1858. Tango shows here have a different style and scale – a small intimate room, ten tables, and two dance couples. The price is about $15, with no food included.
Av. de Mayo 825, C1084 CABA, Argentina
13. Tango Carlos Gardel
This show is dedicated to the most talented and beloved tango performer in Argentina – Carlos Gardel (to get the better understanding of what to expect, you can listen to his most famous songs – Por una Cabeza, Caminito, or Volver). The cost for dinner and the show is $120 per person.
Florida 165, C1005 AAC, Buenos Aires, Argentina
14. Gala Tango
This is another beautiful spot to watch a tango show, and the cuisine is quite good there as well. The price for dinner + show is about $160.
Balcarce 431, C1064AAI CABA, Argentina
15. El Boliche de Roberto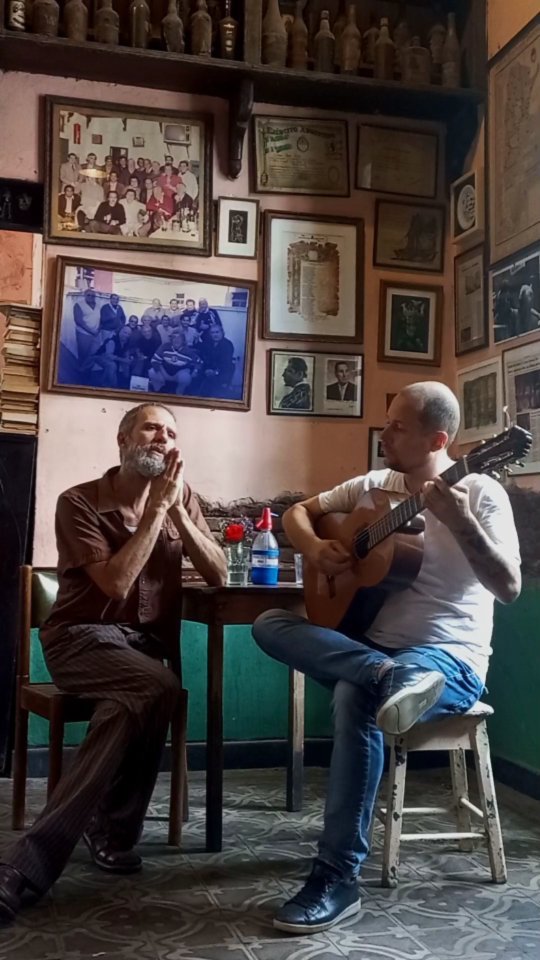 This place is unlike the previous ones; it is a bar where, after midnight, musicians start playing tango. Inevitably, one of the patrons will begin to dance. This is not a staged show but a spontaneous live performance; I highly recommend going!
Bulnes 331, C1176 ABE, Buenos Aires, Argentina
Tips for Enjoying a Tango Show in Buenos Aires
Dress Code and Etiquette: Buenos Aires is a casual place, so there are no strict rules regarding clothing. However, some theaters do not allow entry if you're wearing sandals and/or beach shoes.
Best Time to Visit: Typically, there are shows on Fridays, Saturdays, and Sundays all year round, providing plenty of options.
Language Considerations: The shows I have listed are among the most popular tourist destinations in Buenos Aires. Therefore, the staff at these venues speak English quite well.
Transportation and Safety Tips: The most convenient transportation is a taxi. Taxis are easy to find here, completely safe, and quite inexpensive. Anyways, don't forget to keep an eye on your phone and purse.
Tango in Buenos Aires FAQ
What is a "Milonga"?
The word milonga has two meanings. The first is a dance related to tango, but more rhythmic. The second meaning is that a milonga is a dance event or party where tango, milongas, etc., are danced.
What is the best tango show with dinner in Buenos Aires?
The best dinner shows are La Ventana, Tango Porteno, and Rojo Tango.
What are the best places to take tango classes in Buenos Aires?
There are hundreds of such places. For example, here is a great school: Escuela Mundial de Tango Gabriela Elias.
Who is the best tango composer?
In my opinion, it is Astor Piazzola (1921-1992). Born in Mar del Plata, Argentina, was a bandoneón player and composer known for revolutionizing tango music. He grew up in New York City, learning English as his third language after Spanish and Italian, and began playing the bandoneón at a young age. Piazzolla studied composition with Alberto Ginastera and later with Nadia Boulanger in Paris, who encouraged him to embrace tango as his true musical calling. Throughout his career, he formed various ensembles like Octeto de Buenos Aires and Quinteto Nuevo Tango, blending classical music, tango, and jazz. Piazzolla composed numerous works, including "Adiós Nonino" and "Cuatro Estaciones Porteñas," and is considered one of the most important musicians of the 20th century and one of the most significant tango composers in the world.
What is bandoneón? Is it easy to play it?
The bandoneon is a type of concertina, a free-reed musical instrument that is particularly popular in Argentine tango music. It was originally developed in Germany in the 19th century and later gained popularity in Argentina and Uruguay. The bandoneon has a distinct sound, which has become closely associated with tango music. Playing the bandoneon can be quite challenging due to its unique layout and the large number of buttons. Unlike the piano accordion, which has a keyboard for the right hand, the bandoneon has buttons for both hands. The layout of the buttons is not uniform and can be different between various models, making it more difficult to learn and master. Additionally, the bandoneon is a bisonoric instrument, meaning that each button produces a different note depending on whether the bellows are being pushed or pulled. This adds another layer of complexity to playing the instrument.
Who invented the tango?
First, let's define the term. Tango is not only a dance but also a distinct style of music. One could even say that tango is primarily music and only then a dance to accompany it. Tango music can be purely instrumental or include vocals. The composition of the orchestra may vary. At the dawn of tango's development, the orchestra performing such music consisted of only three musical instruments: guitar, flute, and violin. Over time, the flute gave way to the bandoneon and piano.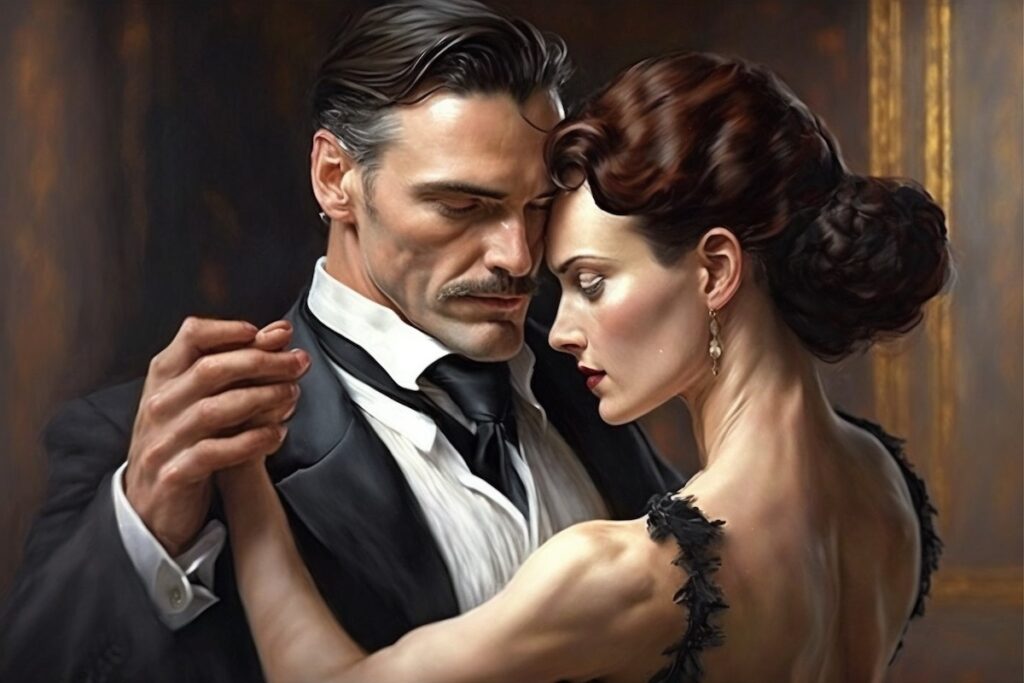 No one knows the exact time and place of tango's birth. The prevailing theory is that it appeared in the brothels of Buenos Aires in the late 19th century. This raises the question: what were these port brothels like in Buenos Aires, where sailors composed complex music and passionate, intellectual dances requiring incredible coordination and excellent physical fitness? It sounds more like an institute for noble maidens than a port brothel! Recall the French chansonnier Jacques Brel's song "Amsterdam," which also describes a port with brothels; the sailors in this song are clearly not up to composing parts for the flute and complex dance steps.
However, the brothels of Buenos Aires were a bit different, and this played a decisive role in tango's birth.
Firstly, in those days, there were not enough women in Argentina. Despite the commercial nature of relationships between sailors and brothel employees, a woman's attention (even for money) had to be earned, as many sought it. Tango was one way to attract attention, with the ability to confidently lead a partner in an intriguing dance potentially outshining the competition.
Secondly, the brothels in Buenos Aires resembled modern clubs where people could spend a lot of time. Eating, chatting, dancing, and singing songs were all part of the creative atmosphere.
Thirdly, Buenos Aires, especially in those days, was filled with people from various countries with diverse cultural backgrounds and education levels. It was a time of very active immigration to Argentina. Many specialists in various professions arrived at the government's invitation. Some came for a new start, some sought extra income, and others fled persecution. That's why tango (both music and dance) became so refined, absorbing many different cultures while not resembling any of them.
Tango quickly gained popularity, first among street musicians, then professional musicians, and eventually Argentina's high society. The advent of sound recordings and gramophones also contributed to tango's active spread.
A galaxy of brilliant composers, orchestra conductors, and tango singers emerged, including Carlos Gardel, Juan Darienzo, Francisco Canaro, Astor Piazzolla, and many others. With their tours, tango began its triumphant march around the world.
Tango would later face persecution and bans due to its perceived "obscenity," almost falling into complete oblivion, only to experience a revival and regain worldwide fame. But that's another story. 🙄