What to Wear on a Hike in Summer and Cold Weather: A 2023 Guide
Nadia Podrabinek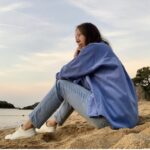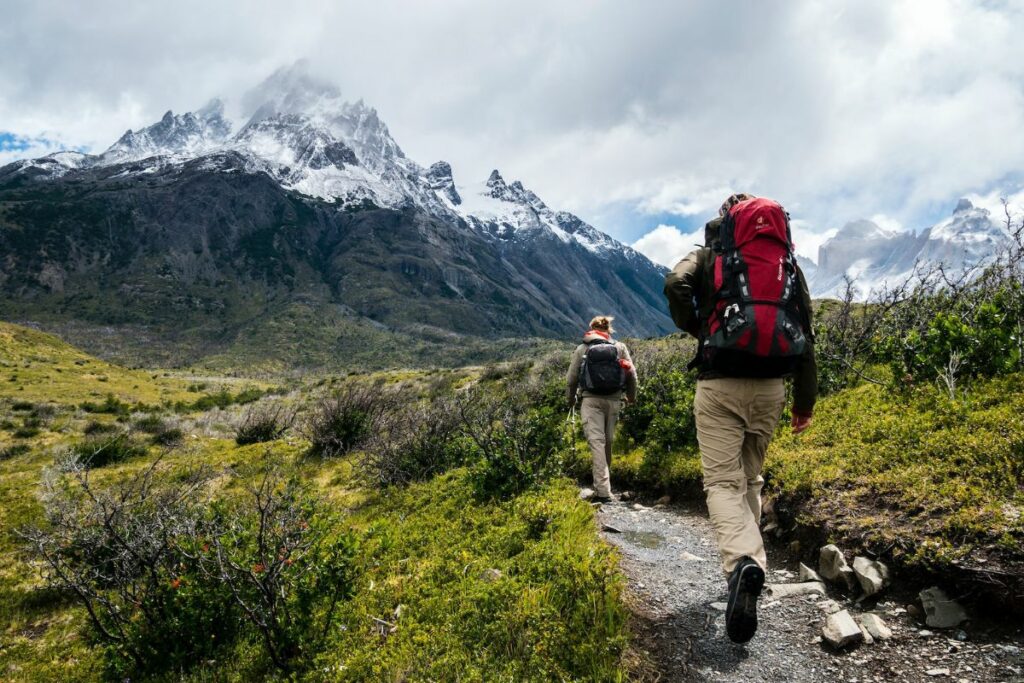 We often pay close attention to hiking trails, yet rarely discuss the appropriate attire for such adventures.
To fill this void, I'd like to provide a mini guide on what to wear for a summer hike and in cold weather.
Choosing hiking clothes requires a balance between proper preparation and minimalism. I will offer some recommendations to help you hike comfortably and avoid discomfort.
---
Key Takeaways
Layering is vital when choosing hiking attire, typically involving three main layers: base, mid, and outer.
Summer hiking clothes should be lightweight and breathable to keep you cool.
For fall and winter, it's crucial to stay warm during hikes, making insulated clothing essential.
Cotton isn't the best material for hiking clothes, with the exception of high-temperature desert environments.
---
Choosing What to Wear for a Hike
The principle of layering plays a key role in choosing hiking clothes. This includes three main clothing layers: base, mid or insulating, and outer.
The base layer, being moisture-absorbent and breathable, wicks sweat from your skin and maintains comfort during physical activity. It typically consists of a shirt made of synthetic materials or merino wool.
The insulating or mid layer helps retain body heat, commonly being a down jacket or fleece.
The outer layer, which is windproof and waterproof, protects you from rain, snow, and wind. A raincoat is most suitable for this purpose.
However, layering as explained here is an ideal that often only occurs under specific laboratory conditions. It seldom works out this way in real-world use, yet these terms are well-known and frequently used in product marketing.
Ultimately, what you'll wear on a hiking trip depends on the ambient temperature, the time of year, and the weather forecast. Let's delve into these nuances in more detail.
What to Wear for Summer Hiking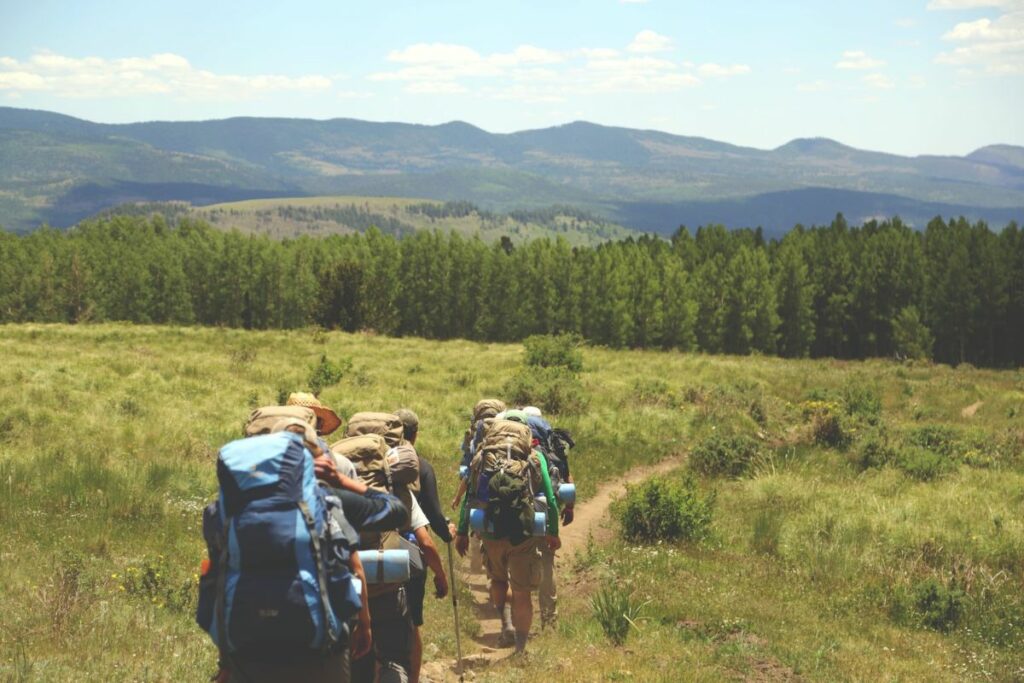 The primary function of summer hiking attire is to keep you cool. It should be made of lightweight and breathable materials, such as moisture-wicking shirts, T-shirts, shorts or convertible pants, sun hats, and breathable hiking shoes or trail runners. A new layer of clothing is typically added at night.
Base Layer
The inner layer should have quick-drying, moisture-wicking properties. Merino wool and modern synthetic materials are the best choices for a base layer. Though cotton was traditionally considered a good option due to its natural origins, it doesn't dry well and can draw heat away from your body when wet. Therefore, wool is a better option, as it retains thermal properties even when wet. You should avoid cotton hiking clothes unless you're hiking in a hot desert.
Merino wool is excellent because it doesn't retain odors, keeps you warm when wet, and its impressive moisture-wicking properties maintain a level of relative humidity near your skin. You can even wear wool tops on the hottest days without discomfort.
Modern synthetic materials, including Polypropylene, Polyester, Nylon, Spandex, Elastane, Dri-Fit, Coolmax, and a blend of Merino wool with synthetic fibers, have excellent moisture-wicking properties, dry quickly, and are comfortably light. These materials are all used in base layer manufacturing.
Base Layer Clothing Options
A long-sleeved sweatshirt is an excellent option for any weather to protect you from sunburn. It is not only convenient but also resistant to wind and highly absorbent. Moreover, you can easily rinse it out after a few days of use, and it dries overnight.
Another choice could be a shirt made from a lightweight synthetic fabric with long sleeves, ventilation, and buttons to hold the sleeves as needed, such as the Exofficio Air Strip.
Some individuals prefer a long-sleeved, hooded sunshade shirt, like the Habit from Costco, a fishing clothing company. It costs about $15. For protection against UV rays, consider sports UV-sun protection sleeves.
Choose shorts that have a high enough waist so your backpack does not push them down. Pay attention to the seams of the shorts; ideally, the inner seam should be soft and long to avoid chafing. A good choice would be Fabletics 365 cycling shorts.
Another great option for summer hiking are Royal Robbins canvas hiking pants. They are equipped with a gusset in the crotch and offer some stretch, making them effective against branches, blackberries, stones, etc. Keep in mind that pants with zippers can be very comfortable for hiking. Prices start from $60 and above.
While there are specific leggings for hiking, like the Fjallraven ones, they are quite expensive, often over $100. As an alternative, consider switching to Lycra yoga pants and leggings. You can even wear shorts over them in some cases.
Another excellent selection would be trousers made of a very light synthetic fabric with ventilation.
I also recommend Prana Halle pants, these are just very nice and durable.
For summer, light men's Carhartt trousers made of sturdy cotton are a good fit. These are roomy and comfortable trousers.
Prices and Where to Buy
Base layer clothing prices range from $20 to $50, depending on the brand, quality, and specific items.
Outdoor retailers like Decathlon, Columbia, and Patagonia, as well as REI, are common stores to buy hiking clothes. Online stores such as Amazon, Backcountry, Sierra Trading Post, and Moosejaw also offer a wide range of options. Sporting goods stores like Academy Sports+Outdoors and Dick's Sporting Goods are also worth visiting for hiking clothing and gear.
Mid Layer
The insulating, or mid, layer helps regulate body temperature and provides insulation from external temperature fluctuations. This part includes clothing made of lightweight, breathable materials with properties that retain warmth even when wet. Such options as fleece jackets, soft shell jackets, and jackets with synthetic insulation are the most popular types of clothing. The mid layer can always be removed or put on, depending on the surrounding weather conditions. You add this layer if you stop, as you can get cold as soon as you stop moving, especially in windy conditions.
Top 3 Mid Layer Clothes
Fleece jackets are made of polyester and often have a fluffy or smooth surface. Fleece is a breathable and quick-drying material, making it great for sports in cool conditions. It retains heat even when wet, so in cool conditions without rain, you can use them as a mid-layer.
Prices range from $20 to $150.
Soft shell jackets are made of two breathable materials, polyester and elastane. They are breathable and waterproof, flexible, and have an elegant, streamlined shape design. They can be used as a mid-layer in cold conditions. Prices range from $150 to $300.
Jackets with synthetic insulation have synthetic insulating materials such as polyester and PrimaLoft filler, which imitate the properties of down and are little affected by moisture. These jackets are most common as a middle layer in wet and cold conditions. Your choice of a jacket depends on the specific weather conditions. Jackets with synthetic insulation usually range in price from $100 to $300.
Outer Layer
The outer layer and outerwear are the final layers of clothing on top of the base and mid layer. They are designed to protect against external weather influences such as wind, rain, and snow. However, the breathability of this layer is also important.
Outer layer clothes
There are two types of rain jackets: Hard Shell and Soft Shell. Hard Shell Jackets are made of synthetic materials like Gore-Tex or eVent. They are great for hiking but also for more extreme sports during heavy rain. The most important thing is to get a rain jacket with a hard surface. The level of "waterproofness" your jacket provides will depend on the contact angle of the water hitting the surface – you want that angle to be <90 to promote water beading. A slightly longer jacket that hits about mid-thigh is also preferable.
Soft Shell Jackets are not completely waterproof but provide protection from light rain and snow. These jackets are more flexible and comfortable than Hard Shell, but they're better suited to milder conditions.
With the wide range of Mammut waterproof jackets, you can choose here.
Columbia's lightweight rain jacket is perfect for the warm summer months.
Vests can also be considered part of the outer layer. These are sleeveless garments, often made of synthetic materials, which provide warmth but do not restrict movement and give freedom to the hands. They can be used as both a mid-layer and an outer layer.
Hoodies made of fleece, cotton, or synthetics are also commonly used types of clothing in cool conditions but not for rain.
Sweaters and shirts are more traditional types of clothing that are suitable for everyday wear in normal conditions. They are made of cotton, wool, and synthetic fibers. Wool is excellent as it is naturally flame retardant and instead of melting (and possibly burning you), it turns to ash.
As a necessary item of clothing for hiking and camping (for evenings and cold mornings), Patagonia down sweaters are easy to pack and are of very high quality, and at night they keep you warm and toasty.
Kirkland cashmere sweaters have proven to be good quality.
Hiking Footwear
Having suitable shoes for hiking is important as they provide comfort, support, and protection during outdoor activities. The choice of hiking shoes depends on the terrain, weather, and personal preferences.
Hiking shoes, being lightweight and flexible, are ideal for prepared trails, day hikes, and those who prefer lighter footwear. However, it's crucial to select shoes that offer good grip, durability, and ankle support.
Hiking boots provide more ankle protection and are better suited for rough terrain, rocky trails, and longer hikes. It's crucial to select boots made of waterproof materials to keep your feet dry during wet conditions. Hiking boots are especially useful for traversing through wet, challenging canyons where good grip is essential, or if you find yourself walking through a lot of mud, Gore-Tex hiking boots are an excellent choice.
Cross-country running shoes are designed for fast hiking on less challenging trails. Sole cushioning is important in this case to absorb shocks, which is something modern manufacturers take care of. You might want to choose Scarpa trail shoes, known for being light, versatile, and tenacious.
Many hikers believe that trail runners are a superior choice compared to bulky hiking boots, as they tend to result in fewer blisters.
Backpacking boots are heavier but offer the best support for carrying heavy loads while hiking with a backpack. Ensure these shoes have a hard sole for stability. Asolo backpacking boots could be a good option for you.
In addition, Chaco Z/2 sandals could complement your shoe collection well for summer hikes on easy trails and for campsite lounging and overnight stays.
When choosing shoe sizes, remember that your heel may start slipping if you select a size larger than your own, resulting in painful blisters. Adding another insole or sock won't prevent the heel from slipping.
Also, avoid trying on shoes with very thick socks, as most people tend to wear them with thinner ones. Thin Merino wool socks can help avoid blisters, making the lining/thick sock system a relic from times when shoes didn't fit as well.
Useful Tips
Consider high boots for protection against prickly plants, insects, and other hazards. Different shoe manufacturers use different padding, so it's wise to try on several pairs from various manufacturers to find the best fit.
Pay attention to hiking accessories such as socks and gaiters.
I recommend wearing water-resistant hiking socks with a lining to prevent blisters and keep your feet dry. Remember that high socks can help prevent blisters. They should rise above the boot top and be sufficiently thick. Merino wool socks are a good choice as they dry quickly, maintain a comfortable foot temperature, and don't absorb odors. This pair of Smartwool socks is a reliable option.
Prices and Where to Buy
The cost of hiking boots/shoes typically falls between $50 and $200. Hiking socks usually cost between $10 and $30.
Here are some online shops you may want to check out:
Accessories: Hats, Sunglasses, Backpacks, etc.
Hiking hats are essential for shielding your head and face from harmful weather conditions and the sun. I categorize hiking hats into three main types.
Baseball caps shade your face and eyes, making them suitable for everyday hikes and short walks. It's crucial to choose a hat that provides face shade. If a baseball cap includes a skirt, it can further protect the back of your head from the sun.
Wide-brimmed, light, breathable hats are a better option for hiking in sunny, hot weather as they protect your neck, face, and ears from the sun.
For cold weather, beanies or knitted hats help keep your head warm. Hat prices range from $10 to $50.
Pro Tip In place of a hat, a Merino headband can be worn to keep your ears from freezing, particularly in strong winds.
Backpacks
A sturdy and comfortable hiking backpack is vital for carrying your gear and food while hiking. Its size should be tailored to your needs.
Small, lightweight day backpacks are designed for short, one-day hikes and can hold 20-35 liters. For multi-day hikes and overnight camping trips, a larger backpack of 40 liters or more is required.
Look for backpacks with padded shoulder straps and back ventilation. Additionally, external pockets and fasteners are useful for quick access to necessary items, including small ones.
Prices range from $50 to $200.
Sunglasses
When choosing sunglasses, opt for high-quality ones to protect your eyes from UV rays, ensuring they offer 100% UV protection. Sunglasses with polarized lenses reduce glare from reflective surfaces such as rocks, water, and snow, improving visibility while reducing eye strain.
Consider the comfort of the glasses' fit, possibly with rubber pads for the nose and temple tips. Ideally, choose durable glasses made of sturdy materials that can withstand harsh weather conditions.
Sunglasses prices range from $30 to $150.
Additional Accessories
For neck protection, consider wearing buffs, balaclavas, or neck gaiters. You can even soak them in cool water. These items can be used to wipe or cool your face and protect it from sun and dust.
What to Wear When Hiking in Cold Weather: Fall & Winter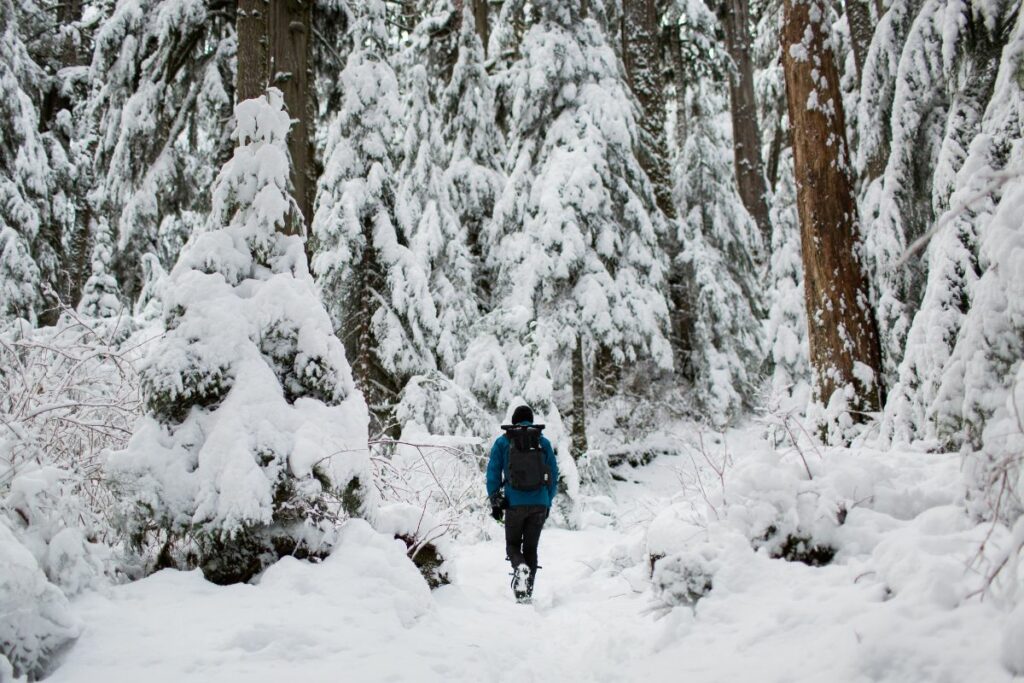 Everything you need for summer hiking is also applicable for winter hiking, with some additions.
Instead of repeating myself, I will focus on the most crucial points regarding cold-weather hiking.
In winter and the cooler months of autumn, it's vital to keep your body warm while hiking. Essential items such as insulated jackets, thermal base layers, fleece or insulated trousers, wool socks, waterproof and insulated boots, gloves, and a hat become necessities.
The layering principle becomes fundamental to adapt to changing weather conditions.
Base Layer
For winter hikes, base layer clothing is vital for providing thermal insulation and maintaining appropriate humidity. Essential clothing items include long-sleeve thermal shirts, thermal leggings or long underwear, and thermal socks. These items are usually made of merino wool or synthetics like polyester or polypropylene, materials that retain heat and wick excess moisture from the skin.
Additionally, a balaclava or neck gaiter and an insulating hat, often made of fleece or wool, will protect your face and neck from the cold wind.
On average, each item costs between $10 and $50.
Pro Tip Wear two pairs of merino wool socks, a thinner pair inside a thicker one. This strategy warms the feet while preventing blisters because the two layers of socks rub against each other instead of against the skin.
Mid Layer
For the mid-layer of winter clothing, consider including a fleece jacket, an insulated vest, a synthetic insulated jacket, a down jacket (exclusively for cold seasons), and fleece or insulated trousers.
Down jacket prices range from $250 to $1000. You can select insulated trousers from the Fjallraven selection, which costs between $150 to $300.
An essential item for the cooler seasons would be flannel-lined jeans from Prana. When everyone is freezing at the campsite at night, you'll be comfortably warm in these.
Outer Layer
The outer layer of clothing for winter hiking serves as a protective barrier against harsh weather and cold, offering wind resistance and waterproofing.
The main winter clothing options include winter jackets (preferably those with a breathable membrane, sealed seams, and adjustable hoods), a hardshell jacket that is windproof and waterproof, winter trousers that are insulated and waterproof, an insulated winter hat that covers the ears, and gaiters, which are protective coverings for shoes that prevent snow, water, and debris from getting into your shoes.
Footwear
Winter hiking requires suitable shoes with good thermal insulation, waterproofing, and traction. Some suggestions include insulated waterproof hiking boots, climbing boots for excellent traction in extreme conditions, and winter hiking shoes for less extreme conditions.
Accessories
Gloves, Scarves, Insulated Bottles Don't forget to consider additional cold-weather accessories such as gloves, scarves, and insulated bottles to help maintain your comfort and safety during your hike.
Gloves
Gloves should offer protection from water and wind to keep your hands warm and dry. Therefore, gloves that are insulated, waterproof, and windproof can be layered, making them ideal for winter. Modern winter gloves are most often made of insulating materials such as Thinsulate or PrimaLoft, natural down, goat or deer leather, as well as fleece and Tricot.
Many models use a waterproof Gore-Tex or eVent membrane.
PrimaLoft provides warmth when wet, making it an excellent alternative to down.
Here are some typical glove options that I can recommend to you. Icebreaker, ORORO, Black Diamond, and REI offer an excellent choice of winter gloves.
Gloves compatible with your phone's touch screen during the hike can be very convenient.
Also, don't forget about mittens, which can be even warmer than gloves because your fingers are not separated.
Scarves
You can't do without a scarf on a winter hike because it provides additional protection from the wind and cold on the face and neck. Scarves are typically made from breathable materials such as merino wool, fleece, or other synthetic fabrics. These materials retain heat and remove moisture from the skin.
I recommend choosing a scarf that is long enough and wide to tie around the neck. It is very important not to leave long ends of the scarf that can catch on something.
Neck gaiters and buffs can replace a scarf. Buffs are bandanas that look like a pipe. 'Buff' is actually a brand name, but it has become synonymous with the term "neck gaiters," "neck warmer," or "headgear."
Bottles
Insulated bottles are a necessary companion on a hike.
They come in various forms:
Stainless steel insulated bottles,
Double-walled vacuum bottles that maintain the temperature of the liquid for a long time,
Thermos bottles with a metal or glass inner container.
Some of them are equipped with straws with valves for drinking while walking and can be collapsible to easily fit into the outer pocket of a backpack. Check these online stores for insulated bottles that retain heat from 12 to 24 hours. The prices range from $15 to $100.
Hiking Outfit Tips for Different Types of Terrain
Mountain Hiking
Wearing brightly colored clothing in the wilderness can be beneficial, as lost hikers can be spotted from the air due to their vibrant attire. Remember to carry a flashlight or headlamp. Trekking poles can be an excellent aid during steep ascents and descents. Avoid wearing jeans, flip-flops, and trendy sneakers during a hike. The key point to remember with mountain footwear is that they need to have sufficient grip and ankle support.
Desert Hiking
In extremely hot conditions, you can dip your shirt in the river until it gets soaked and then put it back on for an evaporative cooling effect. You can also soak a quick-dry towel in cold water and place it on the back of your neck for added protection. It is advised to drink between 3-6 liters of water a day under hot conditions; also, consider adding a few drops or tablets of Mio electrolytes occasionally. Over time, plain water may not suffice, and electrolytes help replenish lost salts.
Forest Hiking
If you need to spend the night in the forest, synthetic down jackets can double up as excellent pillows. Be mindful that synthetic jackets can easily melt from fire and flying sparks, so maintain a safe distance from the fire. It is recommended to pre-treat your pants with "Permethrin" to deter ticks. In general, always carry insect repellent with you. To prevent ticks from reaching exposed skin areas, cover them with baseball caps with a curtain at the back and neck scarves. Choose footwear with good ankle support, as forest trails can be uneven and filled with obstacles where you might trip and twist your ankle.
Coastal Hiking
Never wear open-toed footwear such as sandals; otherwise, you may injure your toes by hitting stones. Opt for clothing with UPF protection and long-sleeved shirts and pants.
Don't forget to protect yourself from solar UV radiation, using creams and lotions with a protection level of +50. However, try to use a minimal amount of sunscreen as it can obstruct sweating. Wear wide-brimmed hats for sun protection, preferably with laces or ties to prevent them from being blown away by the wind.
Choose moisture-resistant clothing as coastal areas are often humid, and you might get wet from splashes or rain. Remember to wear sunglasses that will protect your eyes from bright direct and reflected coastal light.
Current Trends in Hiking Gear (2023)
Latest advancements in hiking clothing materials: Recently, there has been growing interest in using recycled materials, like polyester from recycled plastic bottles, and eco-friendly materials such as organic cotton and hemp, in garment production. Nanotechnology allows for the development of fabrics with excellent water-repellent properties. Modern synthetic fabrics offer superb drainage.
There are special products for fabrics that create an antimicrobial effect and allow clothes to stay fresh for longer. Smart technologies built into clothing can adjust ventilation based on the level of sweat. Clothing with built-in UV protection is gaining popularity.
Popular Hiking Clothing Brands/Model:
Patagonia, Arc'teryx, Marmot, Columbia Sportswear, The North Face, REI Co-op, Outdoor Research, Kuhl, Rab, prAna, Fjällräven, L.L. Bean, Black Diamond Equipment, Norrøna.
Tips for Hiking Gear Maintenance
Cleaning and Storage
Hiking equipment needs proper care for it to last. Equipment should be cleaned after each hike, dried before storage, inspected for damages, and zippers and buckles should be lubricated. For water-repellent fabrics, apply a special Durable Water Repellent (DWR) product. Always follow the rules for storing your equipment. These steps will ensure the longevity of your gear.
When to Replace Hiking Gear
Before selling your backpack and buying another one, check the manufacturer's warranty. Some companies, like Osprey, offer a lifetime warranty on their products, which means they will repair or replace the backpack during its lifetime.
Repairing Damages
If something is broken, try to repair it yourself. This is generally feasible, but depends on the specific item that is damaged. Tents, sleeping bags, or backpacks can be repaired and sealed if necessary. Small tears and holes can be patched up with adhesive patches, fabric patches, or a sealant for seams from a special repair kit.
Generally, shoes wear out faster than other clothing items and might need to be replaced, but if there is only partial wear or damage, they can be repaired. Many outdoor equipment stores sell spare parts for shoes and boots, or you could find a specialized shoe repair shop.
Final Thoughts
Delving into the topic of hiking is like exploring a new area of life, similar to any serious hobby. It is necessary to consider the peculiarities of the weather in a specific area, the features of the terrain, and accordingly choose the appropriate clothes. However, finding a reasonable balance between thorough preparation and minimalism is crucial.
I have provided an essential list of items for a summer and winter hike. Try them out and adjust according to your needs. Good luck with your hiking adventures!
Hiking Wear FAQ
What to wear on a hike and still look cute?
Opt for specially designed hiking clothes to look stylish without sacrificing comfort. Avoid prioritizing fashion over your well-being. For instance, don't be the one wearing trendy shoes and short denim shorts to a camping trip.
What should I wear for the first time hiking?
For your first hike, prepare carefully as this will form your initial impression and determine whether you'll become a hiking enthusiast. Choose comfortable clothing and remember to bring the following essentials:
Water-repellent t-shirt
Comfortable shorts or trousers
Hiking shoes or trail runners
Underwear (1 per day plus a spare)
Long underwear (only one pair)
Moisture-wicking socks (1 pair for every 1-3 days, plus an extra pair)
Sun hat and glasses
Light jacket
Backpack
Insect repellent
Water
Trekking poles
First aid kit with plasters for chafing and scratches
What should I wear for a 5-mile hike?
The basic set of clothes and equipment mentioned above is sufficient for a 5-mile hike. You'll need a small backpack with no additional clothes, but remember to pack food and drink supplies.
What should I wear for a 3-day hike? 
For a 3-day hike, you'll need the basic clothes listed above plus additional sets of clothes, socks, and underwear. Sandals might be useful for evening rest. From the gear perspective, you'll need a larger backpack to accommodate a tent, sleeping bag, flashlight (though a headlamp is more convenient), and always have a hiking knife and rope. Bring sleeping clothes for additional comfort. Even in summer, carry a pair of long underwear in case the temperature drops unexpectedly.
What to wear when hiking in 40-degree weather?
In extremely hot weather, ideal clothes include a thin, light shirt, very light trousers, a hat with a wide brim, a mosquito net (depending on the presence of insects), and rubber ankle gaiters to protect against insects. Bring shorts and sandals to let your feet and shoes breathe, and follow the tips provided above in the Desert Hiking Clothing Tips section.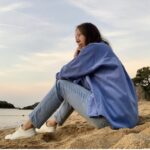 Hello, my name is Nadia.
I usually write about traveling (there are so many places to fit all the lifestyles), relocation (finding a job overseas or moving without losing an income), and living in a foreign country (adapting to a different culture and mentality). Follow me on Twitter, Facebook, Instagram, or LinkedIn!
This post might include some affiliate links. If you make a purchase through these links, I may earn a small commission at no additional cost to you. I appreciate it when you use my links to make purchases.